Like someone said, "We travel not to escape life, but for life not to escape us". This so very apt for I.T sector's Labors like us to disconnect the world to reconnect to LIFE. A weekend getaway for Hyderabad can be any place near but I personally identify Vizag for my retreat. I might have been to this place many a time before but it keeps surprising me every time. Here is my take on the Port city of Andhra Pradesh .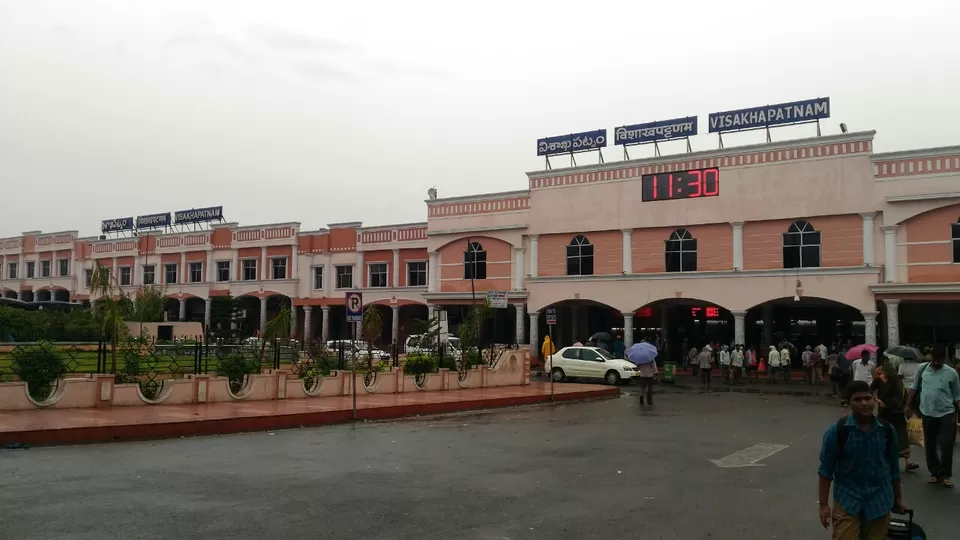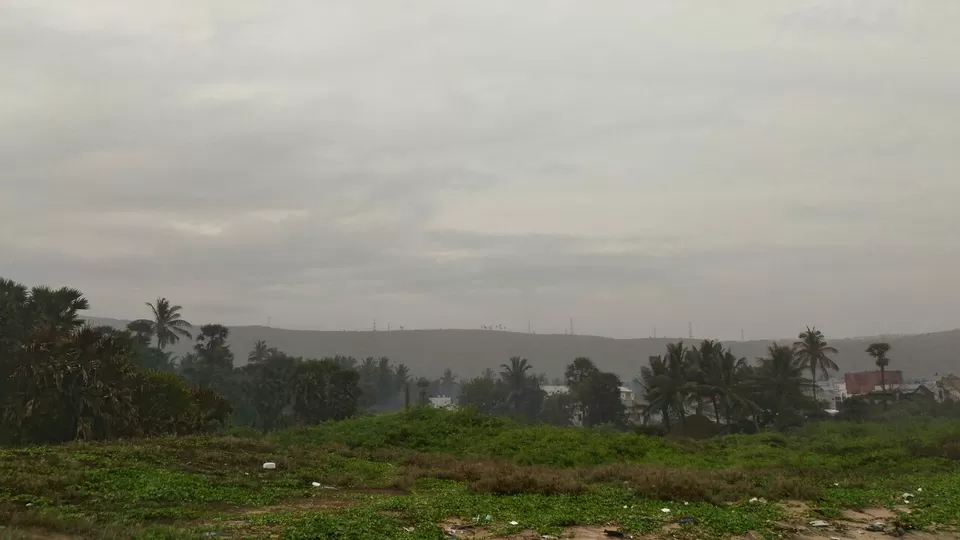 Visakhapatnam or Vizag, Is like the original Andhra Meal Platter... Too much of menu to cover in too less of time. Be it Beaches, Hillstations, Lush green scenery, Engineering Marvels or Religious sojourn, You name and this place has it.

This city being the Headquarter for East-Coast Railways is connected to all major city and train journey to Vizag would certainly give you an insight into what you can expect in days to come, when train passes through the pleasant Greenery and Mountains around. The first impression people get once they get on to Vizag station would be to discover a Clean station in & outside, no congested roads, missing overcrowded tea-point, Nil restaurants or hotels outside in close vicinity as most of the land surrounding station is owned by Navel or Railway board & that reflects.
I had my plan set for 3 days and should agree, these days flashed in no time. Always look for your arrival around early morning just to ensure you do not miss the Excellent Sun Rise of the East. The Famous R.K beach, the closest with just about 5Km away from both Railway station and the State run Bus Depot (Locally called as Complex ) should be your first halt at early morning. Share autos would take you for 20-30bucks. It's a must watch!!
Apart from the Road or the walk way at R.K Beach, you only have the Decommissioned Submarine to explore. The beach sand has often shades of black due to oil pollution caused by nearby Port and Dockyard. Because it being the closest to the city, You can see citizens of all ages on healthy walks.

One sad part of vizag being that you have to search a lot for good food if you are staying around Railway station . For best deals and spices head to city center like Jagdambha center. You would see many hotels claiming Ethical Hyderabadi Biryani but I would reject all ;) Halaal non-veg food is very difficult.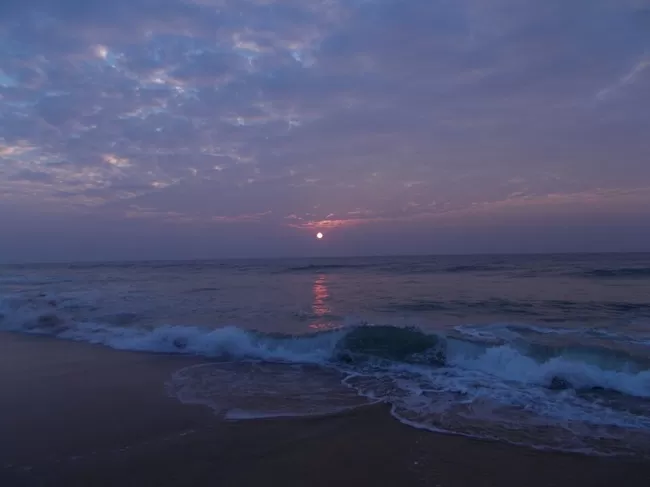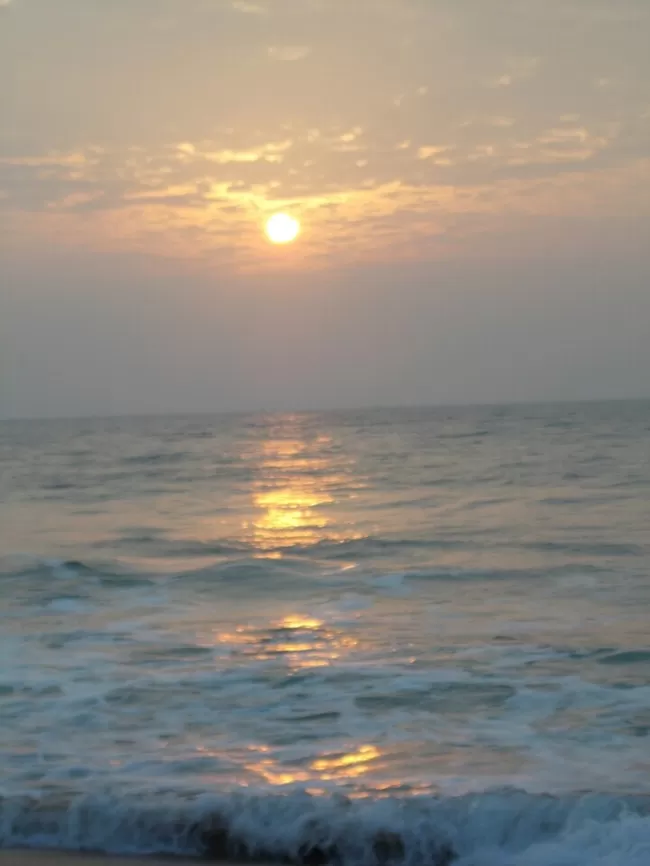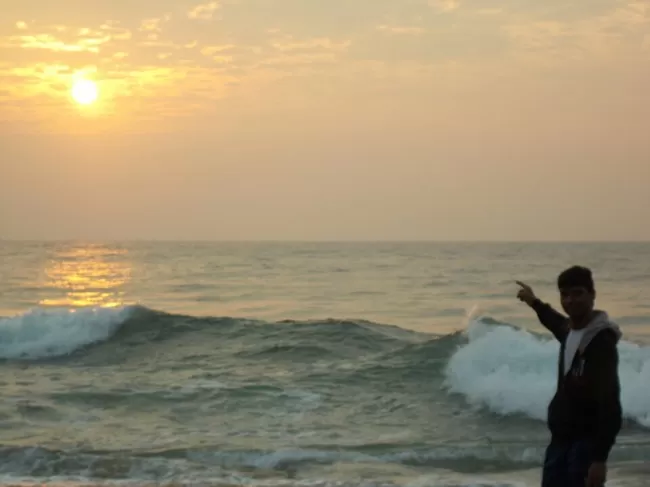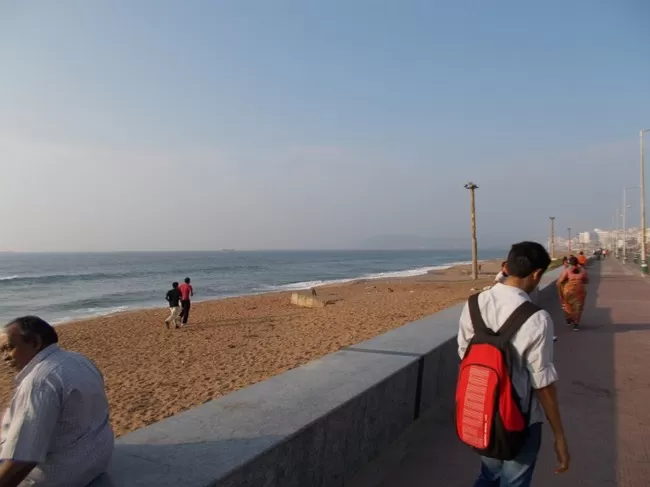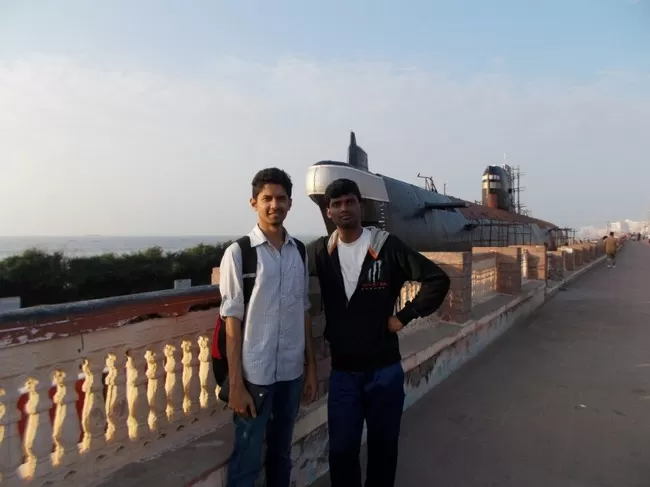 As most of them do, Beaches in Vizag would be one's first priority and I guess you should start by the lesser known and difficult terrain Yarada Beach. This beach is in a small village behind the famous Dolphin Hills and one has to take the ghat road's roller coaster ride to reach there. Either you book a special cab or rely on APSRTC, no Ola, Auto or Uber works to this place. How to reach via public transport? Hit to Railway station or Bus Complex and catch route # 400 and get down at New Scindia colony, walk a little and to your first left you will have a bus stop of route #16 towards Yarada village to board. Remember only two buses ply to&fro therefore you have bus every 40min with the last bus at 21.05 at Yarada village. In case you miss this? Sit down and pray hard for your luck to knock :p

This 20min journey to Yarada will amaze you with the spectacular bird eye view of Vizag Navel dockyard and the marvelous Engineering. Just when you think this hill is so difficult to summit , you end up awe struck watching full fledged Defends Gated community townships on the top. Since this beach is yet to catch attention, its virgin pristine golden sand shore will surely make you fall in love at first glance. Note that it's with no basic amenities of life guard and other stuff. Do not venture into beach unless you are a champ in swim.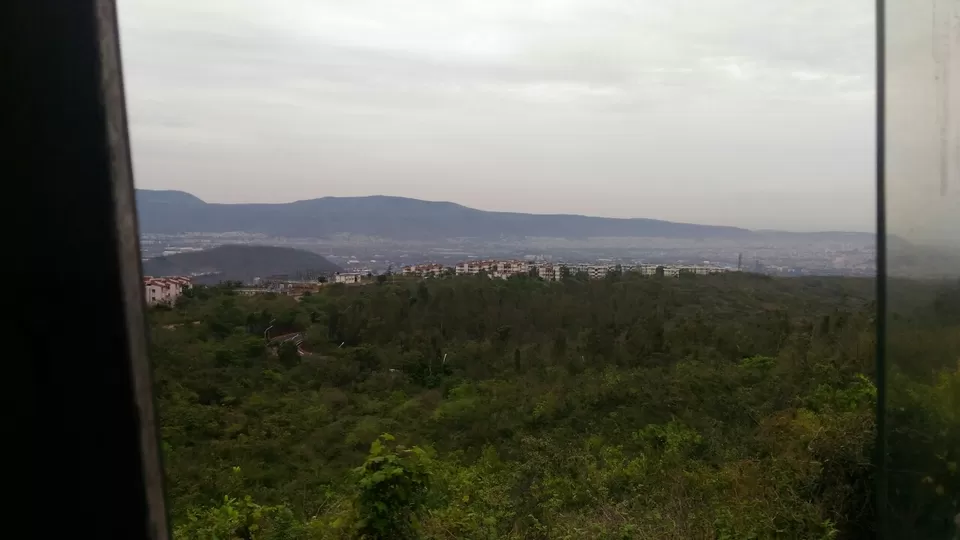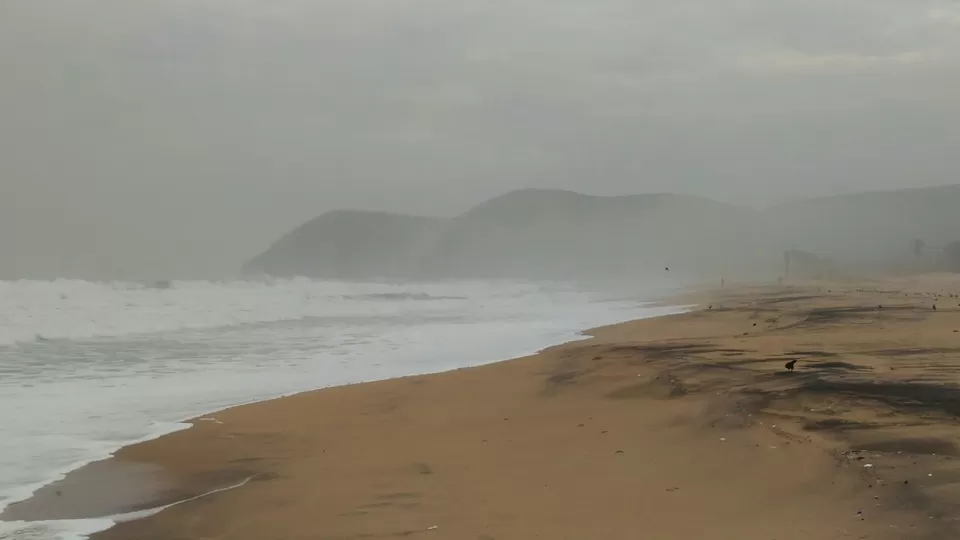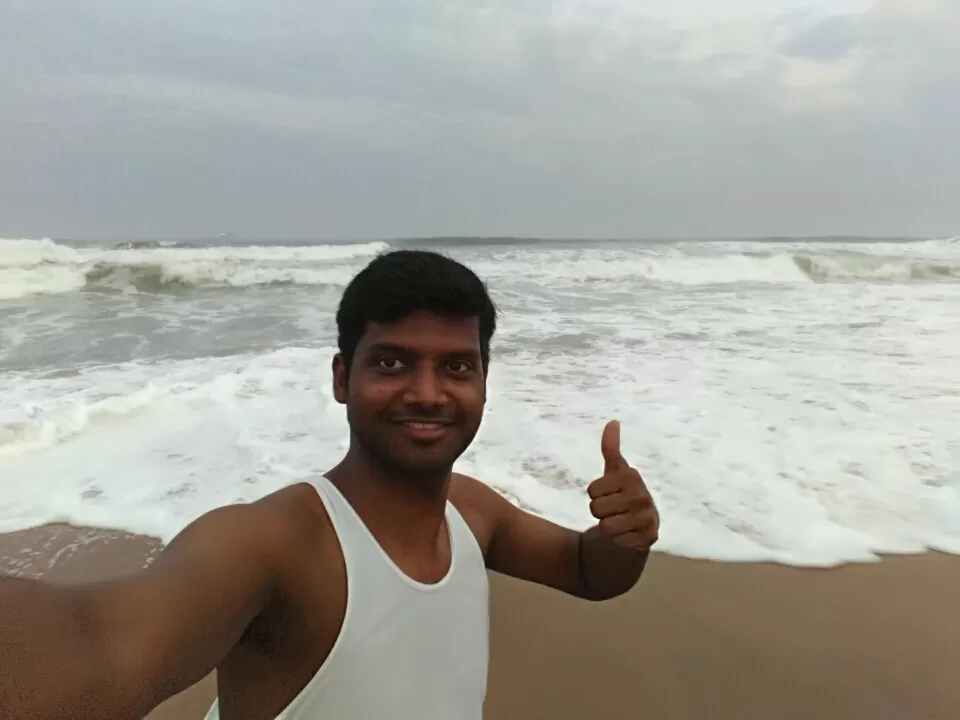 For a little change, lets switch to Hills now. You should have a day dedicated to the other getaway from Vizag., Ananthgiri hills famous for Aruku. The best and most recommended way to reach to this hill station would be the only passenger train from Vizag. Try to book a carchair sitting ticket in advance at Rs.50/- to have a comfortable trip but what most of them do is to go unreserved just to witness the craze which is to a totally different level. Apart from amazing scenery you see through the train, the other exciting part is about this journey would be Tunnels, this train pass by and all irrespective of Age, scream out loudly. The total journey covers about 40+ tunnel and few of them as long as 1KM. Train start around 7.20am and takes a total of 3hrs of journey. Tips: catch seats opposite to side berths and around 8.50am fun starts. I wanted to upload all the pictures of the valley enroute but that would over power my written stuff :p
People using Airtel connection would start loving the "4G Girl" here, all other networks crash except Airtel and little some of BSNL survives. No easy access to ATM, So carry some handy cash and be aware and alerted.
There are two options to choose: Either you Go to Aruku directly and travel back to Burra caves or get down at Burra caves and head to Aruku. I would suggest the latter for reason explained below.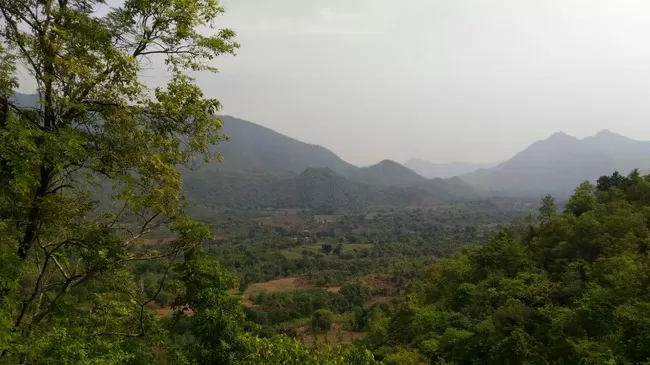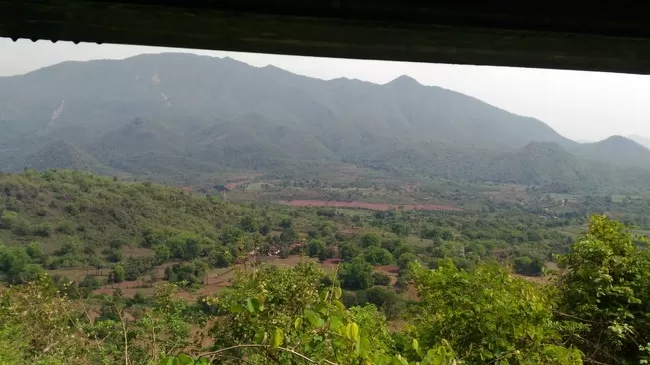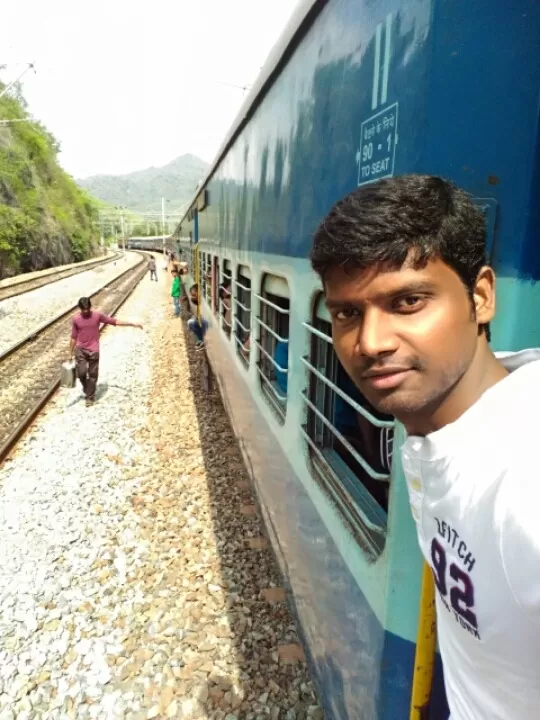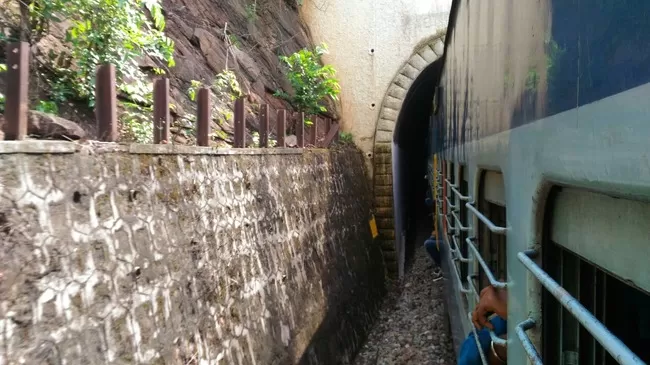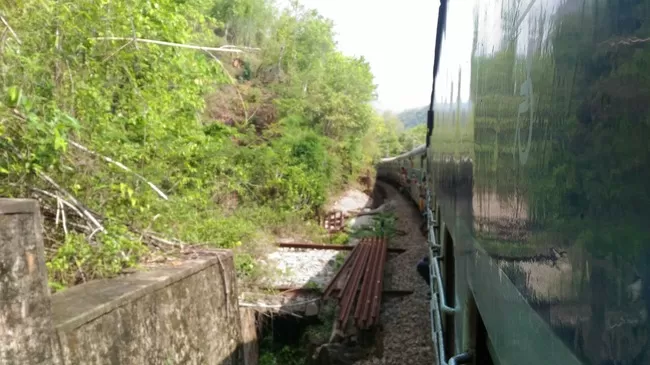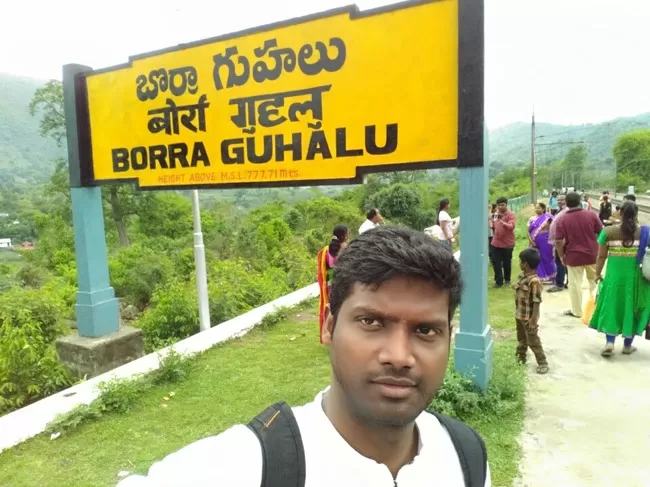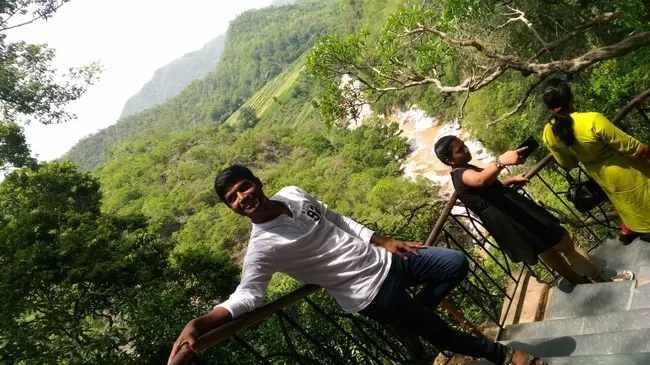 Once you step in the Burra caves station, you would realise that this place's economy is tourist centric and you are offered a tourist plan depending upon number of places you wanna visit in both Burra caves and Aruku. Try your luck but the union is super stubborn,NO BARGAIN. The routine plan for individual would be Rs.350/- on sharing basis( 10 people in one Jeep/Tata Sumo ) or you can go for Innova or other SUV type between Rs.2500-3500. On the other hand, A.P state tourism also provides a package to aruku that would cover all including train tickets both ways at 890/- per head. This should be your ideal choice if you are travelling solo or in a group of less than 4 folks. If you are in numbers >=10, Go for sharing !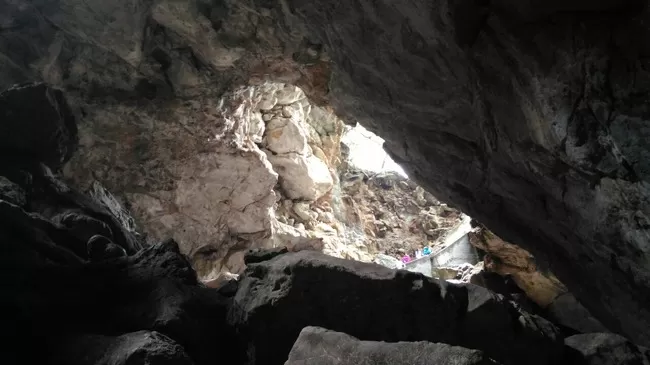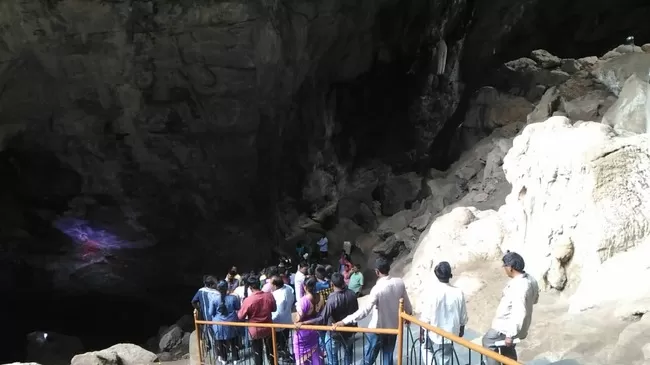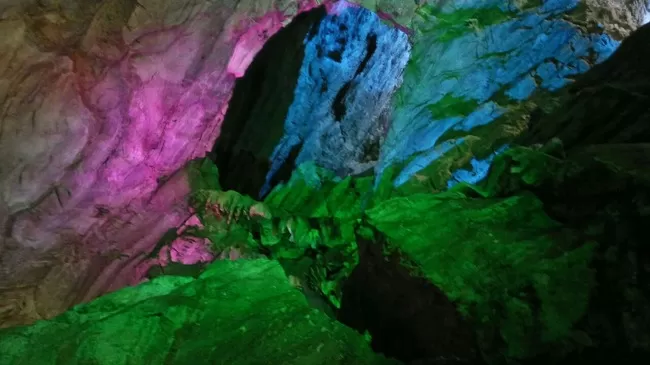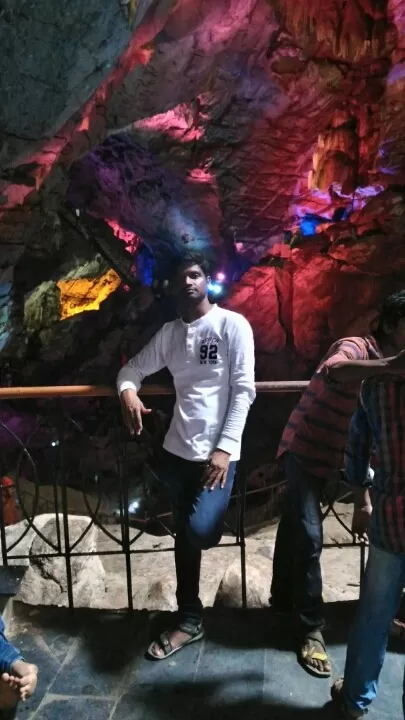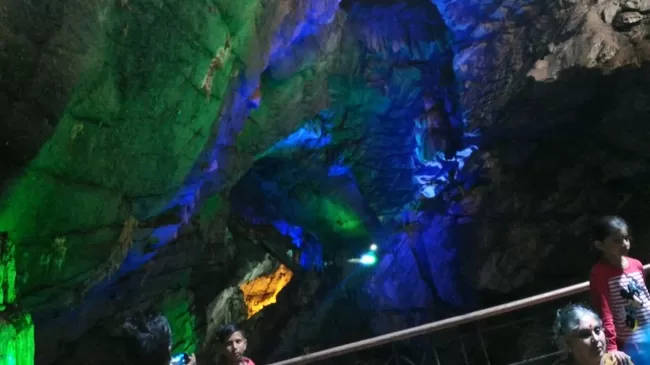 Things to do in and around Burra Caves circuit? Discover the 150 years old caves having different patterns and sharpsf ormed due to water streams in them. Govt has implemented a project to Illuminate these Caves with multicolored lighting and that looks beautiful. Now the hard reality : I found this Burra caves hyped a lot. Nothing much to do apart from mental stress trying to figure out images in a piece of a stone as and when the guide points it. "Look sir that Rock has an impression of a Horse! All started nodding heads and I was like why it's not a mule/donkey? :p Jokes apart, it might be of esthetic value to many but I started feeling suffocated once you get deeper into cave with bad smell of bats. I had to rush back. Even the entry fee looks quite over rated
1. Adult : Rs.60/-
2. Child : Rs.40/-
3. Digital camera : Rs.50/-
4. Video recorder : Rs.100/-
5. Smartphones : Rs.25/-
Caution: Do not carry any Food item along, a bunch of monkeys would attach you any Time for it.
Lunch in this area should not be a problem as you have govt run Harita restaurant and few Andhra & Bengali veg meals dhabas. You also get to see "Bamboo chicken" cooked inside bamboo but hell costly. People did say it taste totally new and unique. I couldn't taste it due to my obligations. #HardLuck
The next point in the tour would be a small but good to swim Waterfall area inside the tribal area. Do not get offended by attire the local wear, its their culture!
You can reach to the foot of the waterfall and take a bath. After a quick play in pool, we started towards Aruku. Next in stop is the Coffee& Pepper plantations,nothing so awe struck.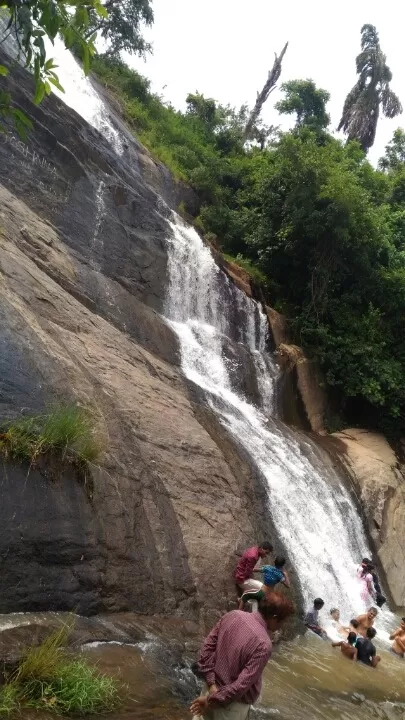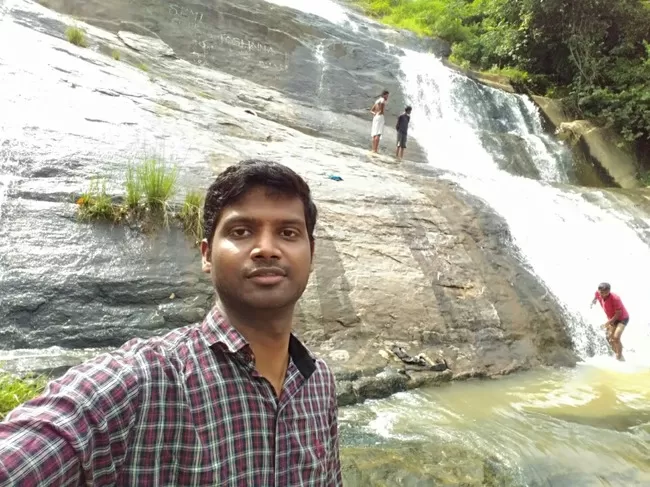 There are few scenic points and routine Telugu movies shooting spots where the driver stops you at. Good for some clicks, go for the kill ;)
They will also drop you by some Tribal museum but that were not that appealing.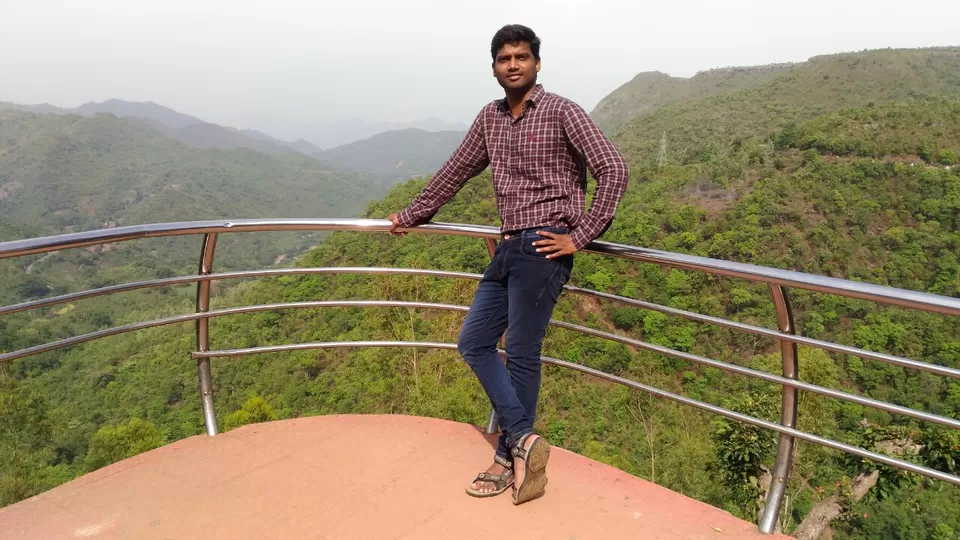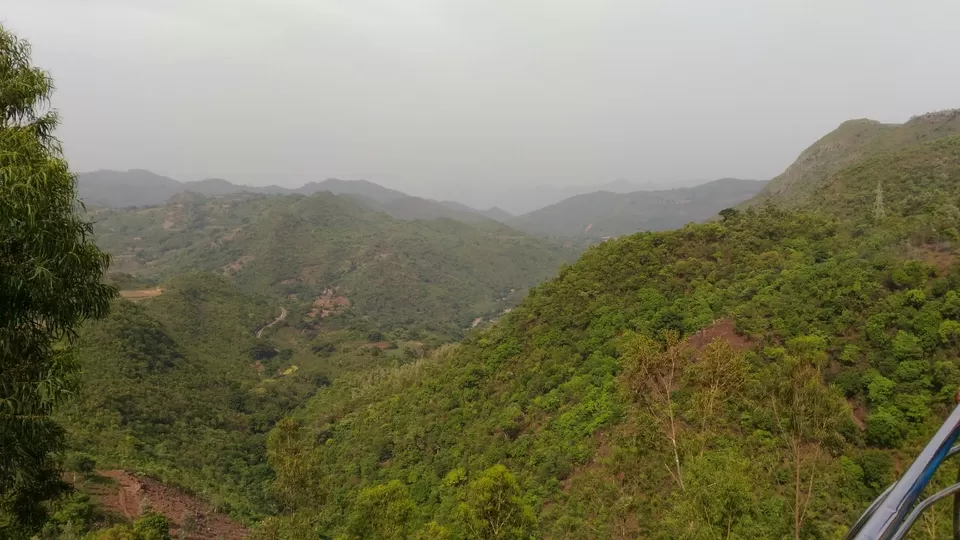 You will understand the reason why I chose Burra-->Aruku & not the other way, once you reach Aruku. It's a sad reality that we human look for profit making in a way that we hardly see what we would end up with in future. Aruku has lost its charm big times, with a huge construction and lodges/resorts coming up in it. The tribal hill station is no longer the same what it used to be few years back when I last visited. I was totally surprised to see that there isn't much difference in temperature compared to Vizag city and this "Hill Station" , Locals in the market had to cover their heads with umbrella to do away with the heat waves.
There is another place called Lambasingi near Tuni in Vizag which is grabbing headlines for its low temperature and freezing breeze. Sooner or later, Aruku would lose its tag as the best place in vizag for summers. I felt the pictures and scenery I saw on the way were sufficient for the day so we headed back to Vizag.
Suggestion: Never opt for train while you return for obvious reasons, you have nothing to see through in the dark and this train in downhill would break and progress every now and then and is always hour or two hours late than schedule. But if you have time and money is a concern, train should be fine. APSRTC bus charges about Rs.120/- compared to Rs.25/- railway ticket unreserved.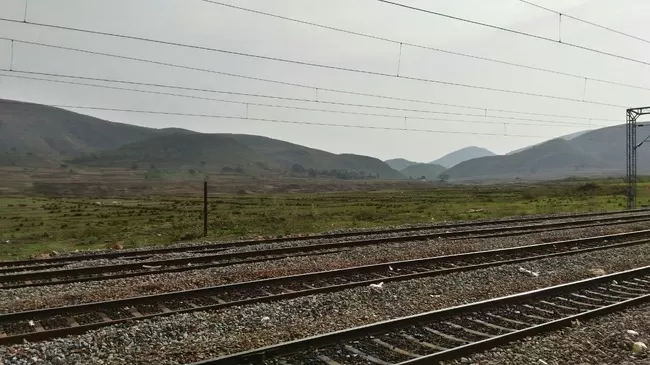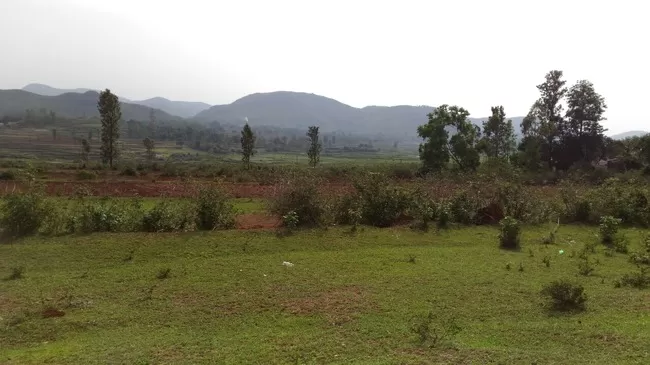 Back to Vizag, we have some unfinished business and this being the last day here, we had to rush a lot. There are many things to cover in vizag, be it Marine museum, a lot of temples, more 3 beaches and some excellent view points. First thing would be not to miss the beauty at Par "Beach Road", a ride on this stretch is simply content. Public buses 10K, 900K or 900T from Complex would take you along the whole length. Auto would charge you 30 bucks and that should also be fine.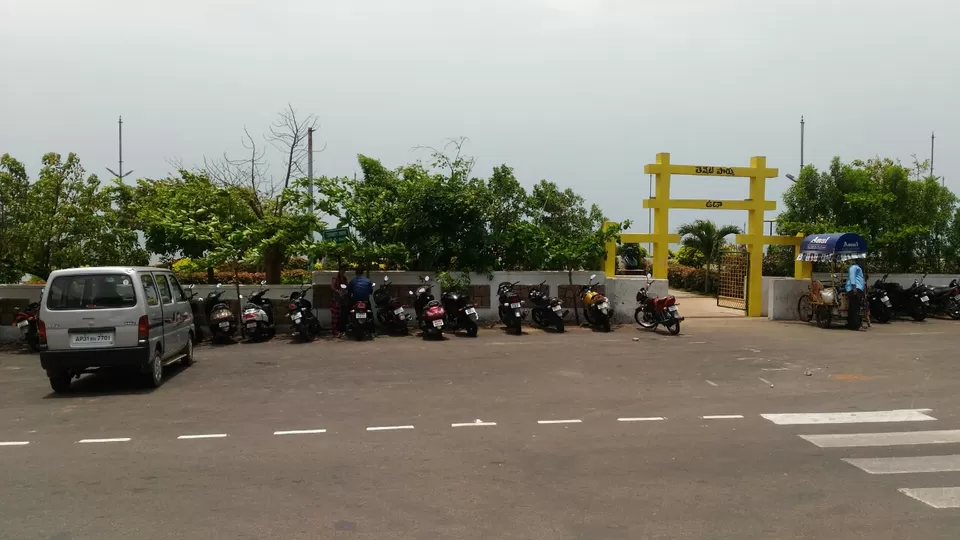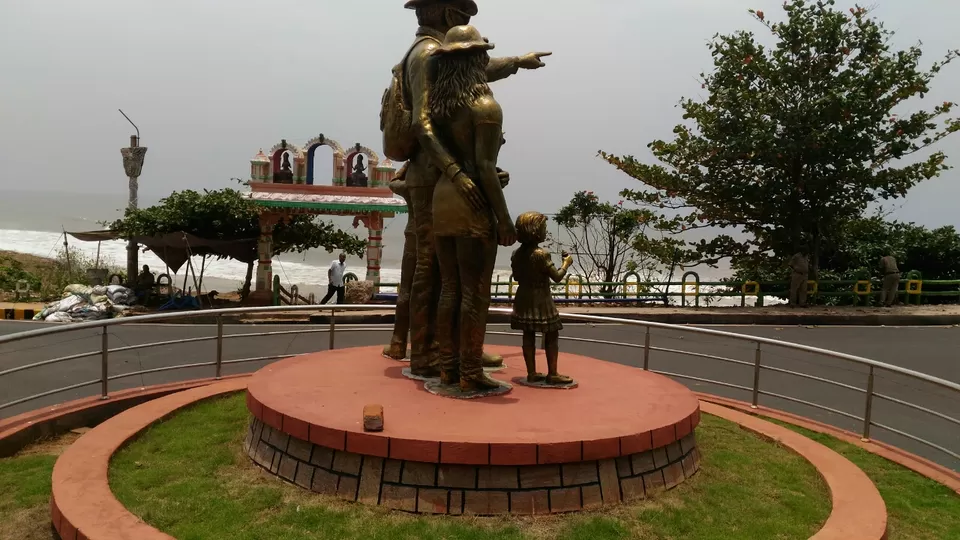 After Yarada beach where we just have to admire the beauty but not dip into it. Here comes Rishikonda Beach, the Tourist heaven. Among all the popular beaches , this stands first in cleanliness and all other basic amenities. You got places to take bath, locker facilities at shore side vendors, Life Guard watching over, shops for swim costumes and small but tasty food outlets.
First thing to notice at Rishikonda will definitely be the fact that this beach is 10times clean and healthy than the over rated R.K. Beach. Most of the locals join in during the evening so you can expect relatively less crowd during daylight. During weekdays, its almost like a private beach with less footfall.
Take a good sun bath and play in sea, none is interrupting. Apart from the water being more hard(Salty) , the sand though Golden has coarse particles that hurts at time with scratches,this part of the world would steal your Heart. I simply loved the surrounding and the weather. Do not miss it :)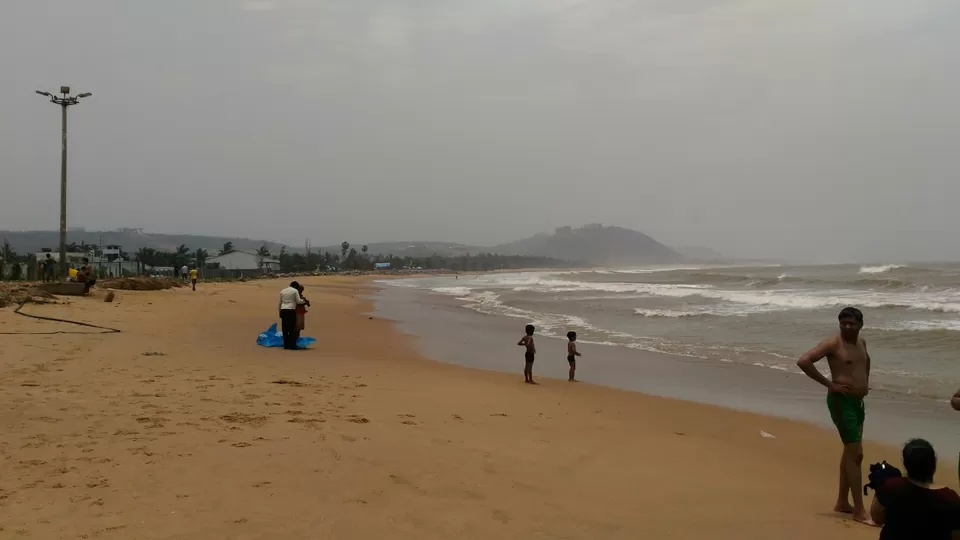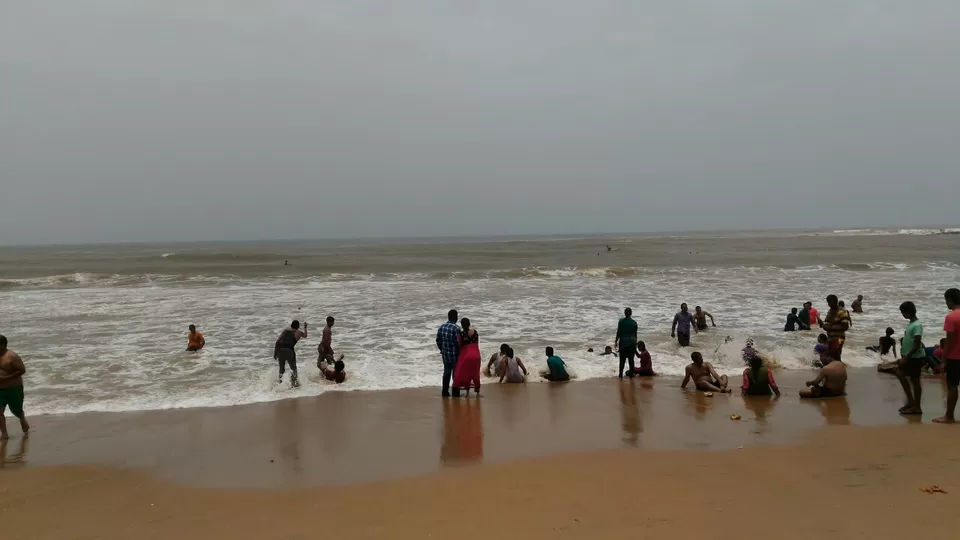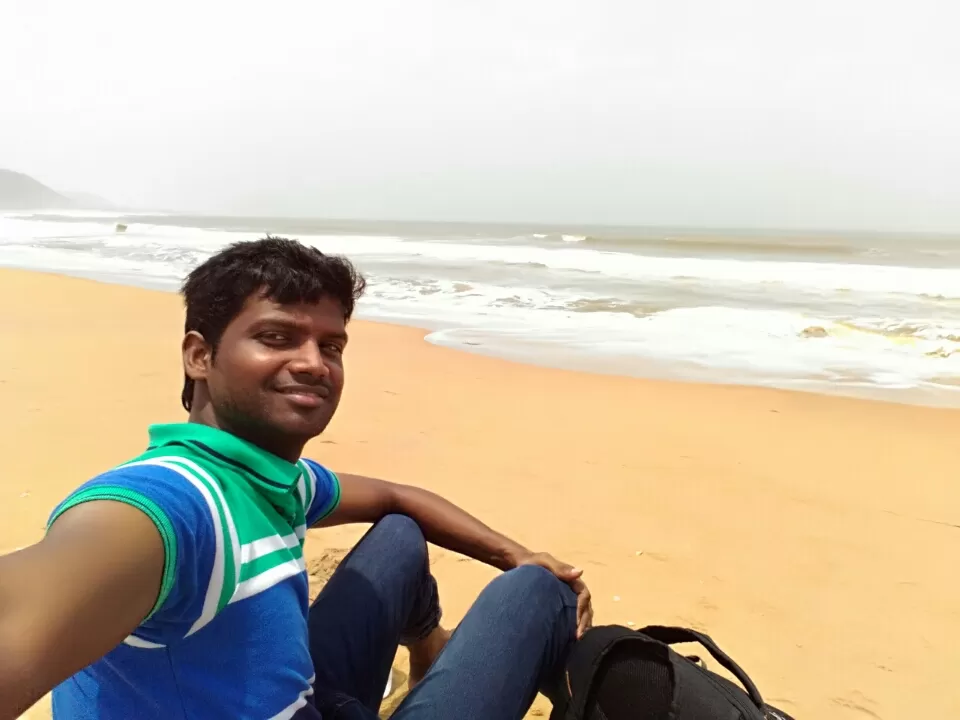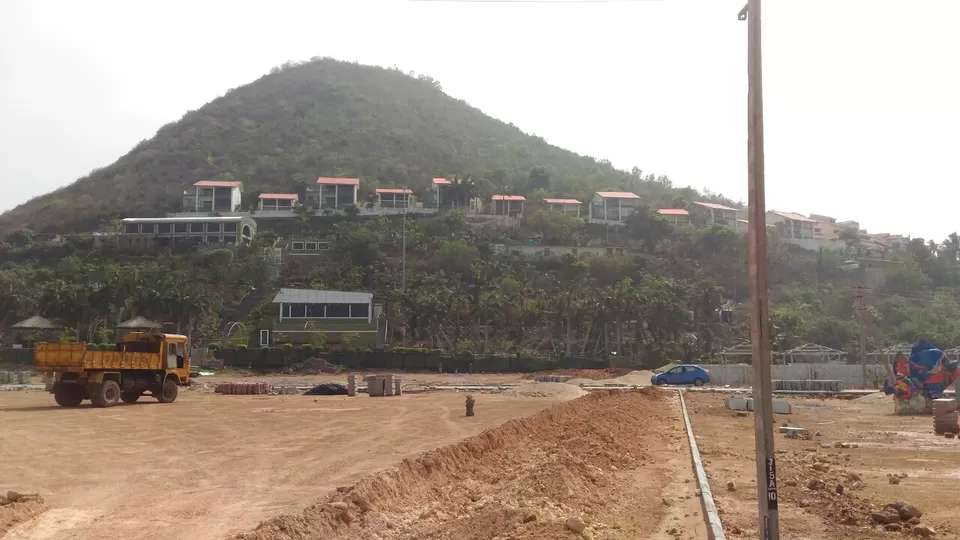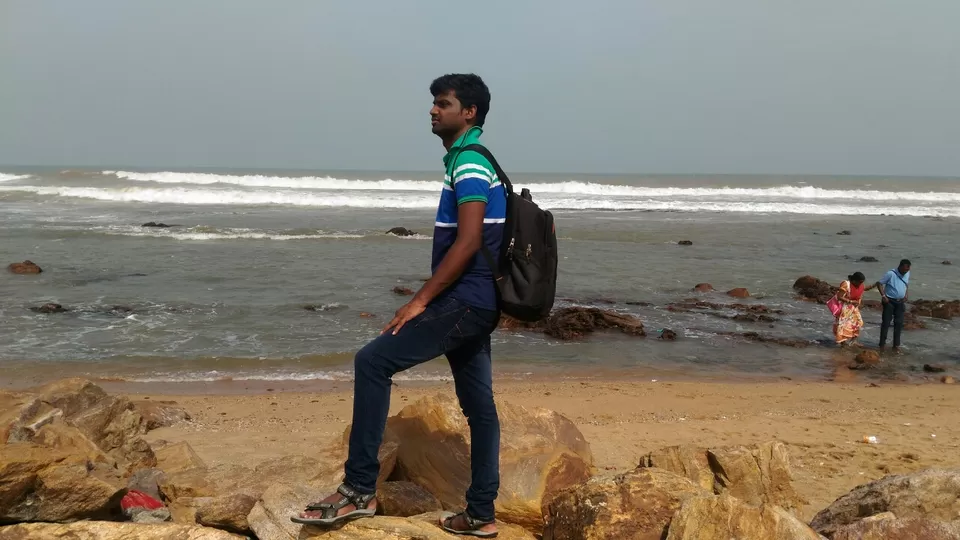 As the saying goes, Save the Best for the last... I knew it has to be the aerial-Top view of Vizag city from the popular Kailasagiri Hill. Close to the R.K Beach, is this hill which separates the city and the Beach road and gives you the complete 360 degree view of the city. It also has Ropeway carrier from the foot of the Hill and its exciting and thrilling at around Rs.75/- per person both ways. The Hill also has two Gigantic Shiv-Parvati idols and a good park for kids to play. The best way to get gist of the whole Kailasagiri, I suggest you board the Toy train that would take you through the edge of the hill around. Mesmerizing view it was. You can sit there for hours and you would not get bored. For Bachelor Boys, I bet you won't be disappointed looking at Couple around, its Tuition time for you :p ;). Keeping Kailasagiri at the last was the right decision.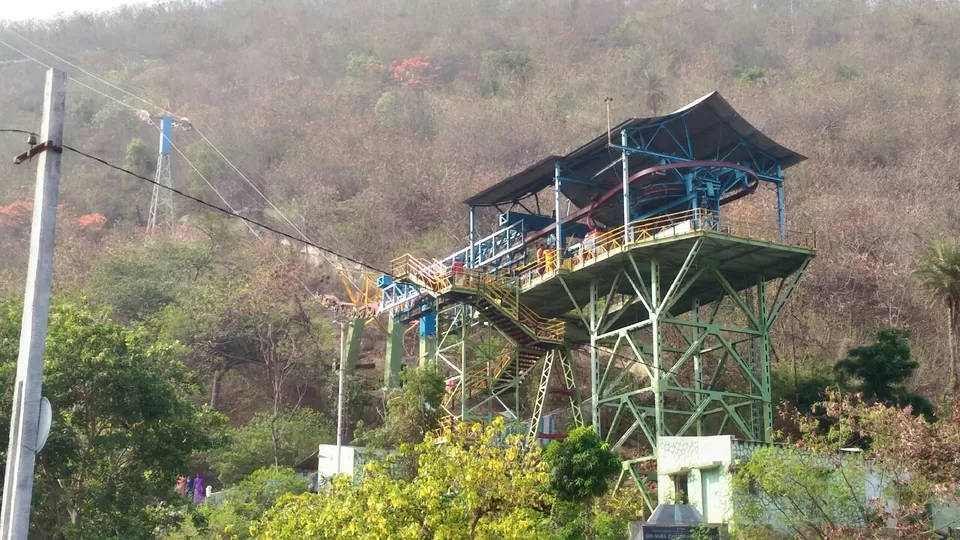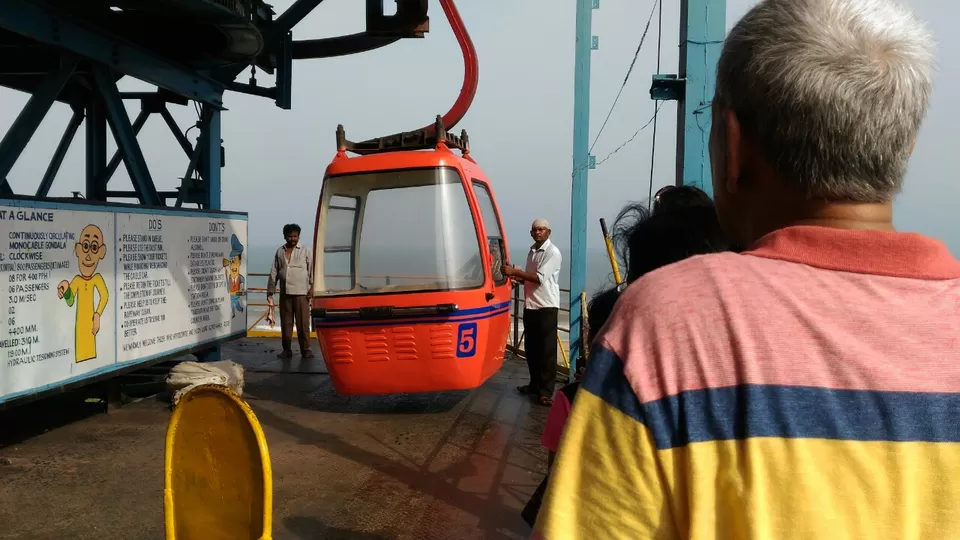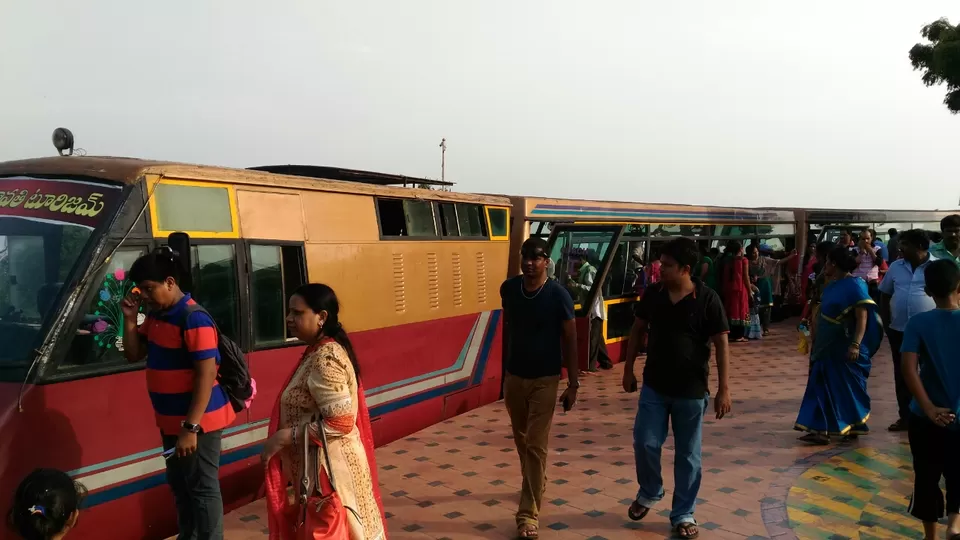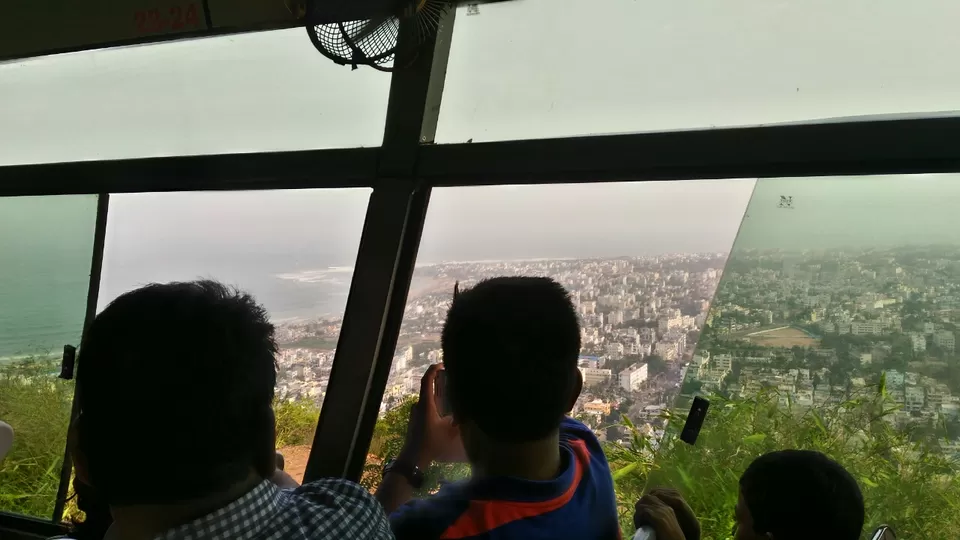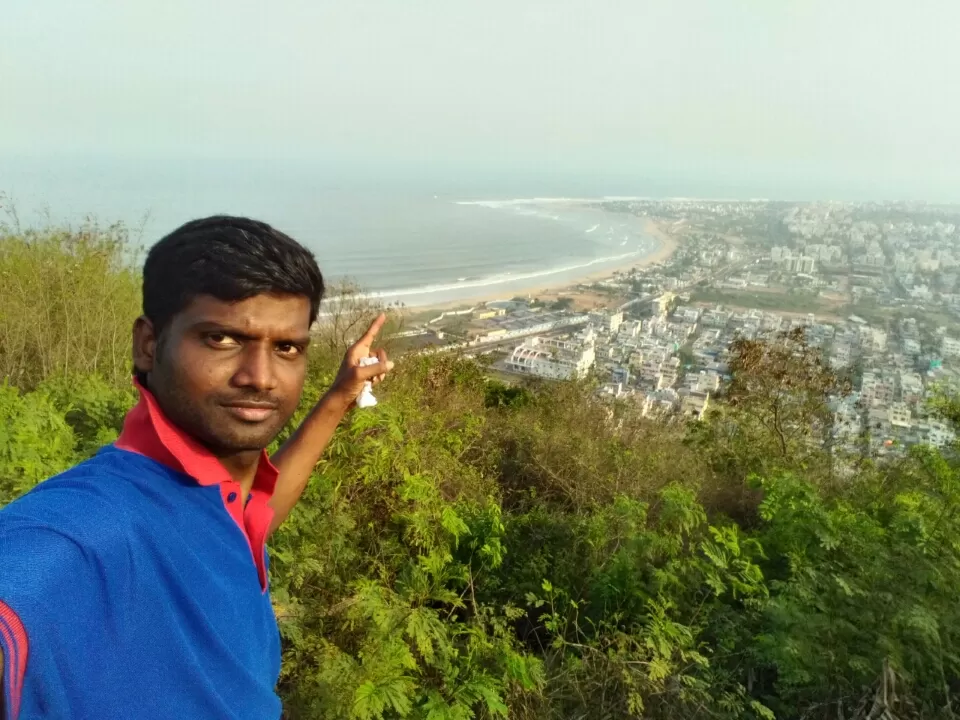 I might have been to Visakhapatnam thrice before but for some or other reason I didn't get to explore these lesser known places. Today I left content that I have something to cherish for long time. For places remaining, stay tune....