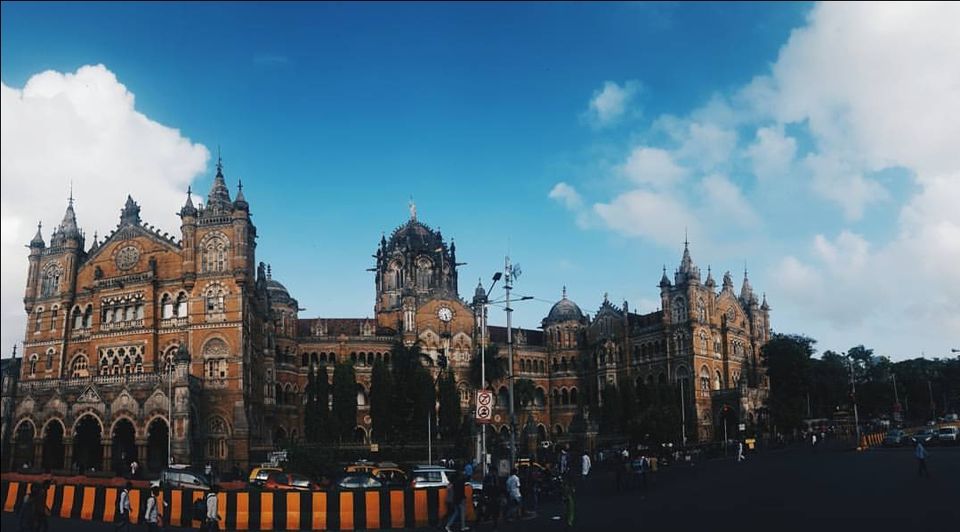 Mumbai meri jaan...Bombay meri jaan...
This place has my heart 💓 and soul
Amchi Mumbai,The city of dreams to many,The city of Chants and Charms,The city for nightlife,The City that never sleeps,The city for everything and it's rightly said once you start living here you won't be able to adjust anywhere else than mumbai. Local trains are integral part of everyone's life in Mumbai. So wherever you wanna travel,local trains comes for the rescue and yes it's safe and convenient.
Mumbai obviously can't be explored just in a day but if you are short of time and have only a day in your hand ,here are some of the must places to visit in Mumbai.
MARINE DRIVE also called as Queen's necklace is the top most attraction of Mumbai.Its view from top is just awesome with sea and lightnings everywhere and lightnings gives spectacular view in form of queen's necklace.Actors are also spotted here especially during morning walks with their dogs.
So one can spend early morning time or late evenings at marine drive. Just close to marine drive there is girgaon chawpathy where one must definitely try Mumbai ki pav bhaji and then Ice gola.Some of the speciality is butterscotch malai gola ,mango malai gola which tastes really good and worth having it.
COLABA CAUSEWAY is a street shopping place in Mumbai where one would get all varieties under one place. One would spot lots of tourist shopping here. It's best known for accessories , street clothes to lavish brand shopping.So afternoon time can be spent here.It will take around 2-3 hours to shop. Just walking by colaba causeway some old British Raj buildings can be spotted.
Evenings at GATEWAY OF INDIA .A trip is incomplete without visiting Gateway of India.The place offers a beautiful sunset view which can enjoyed with cool breeze of Arabian sea by taking ferry ride for about half an hour. Great view of entire Arabian sea and Taj monuments in background can be captured.
SIDDHIVINAYAK TEMPLE just half hour drive from gateway of India. Cabs (kali peeli) are easily accessible from gateway and local trains to Dadar are also frequently available.Its the richest temple in Mumbai with highest donations contributed. Just like Sai baba temple in Shirdi , Siddhivinayak temple in Mumbai attracts lots of tourists and people from all cover come here for worship.
DINNER NEARBY TEMPLE : There are many restaurants local by or one can go Kamala hills compound, famous attractions in Mumbai with varieties of restaurants. Spend night with lavish dinner.
Mumbai definitely can't be explored just in a day but in a short span of time one should cover these places and Experience beautiful Mumbai.