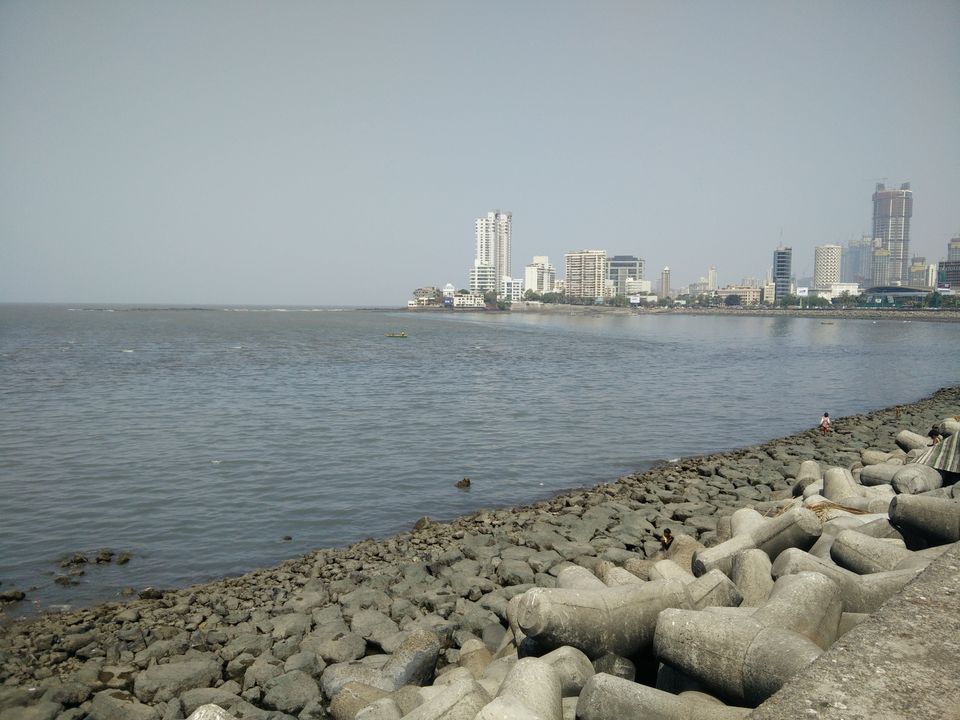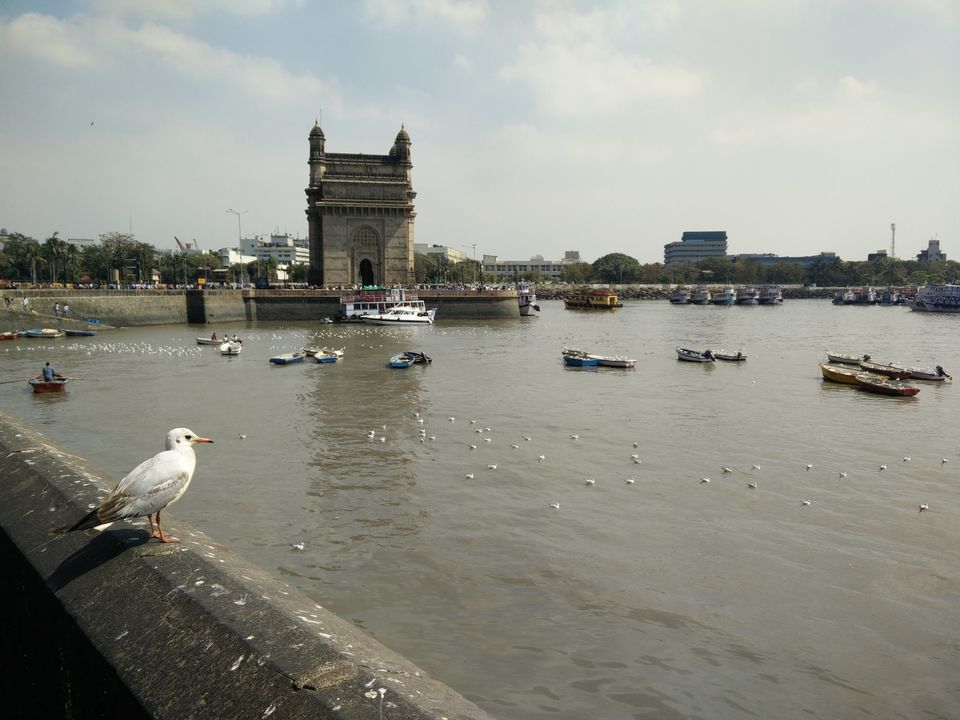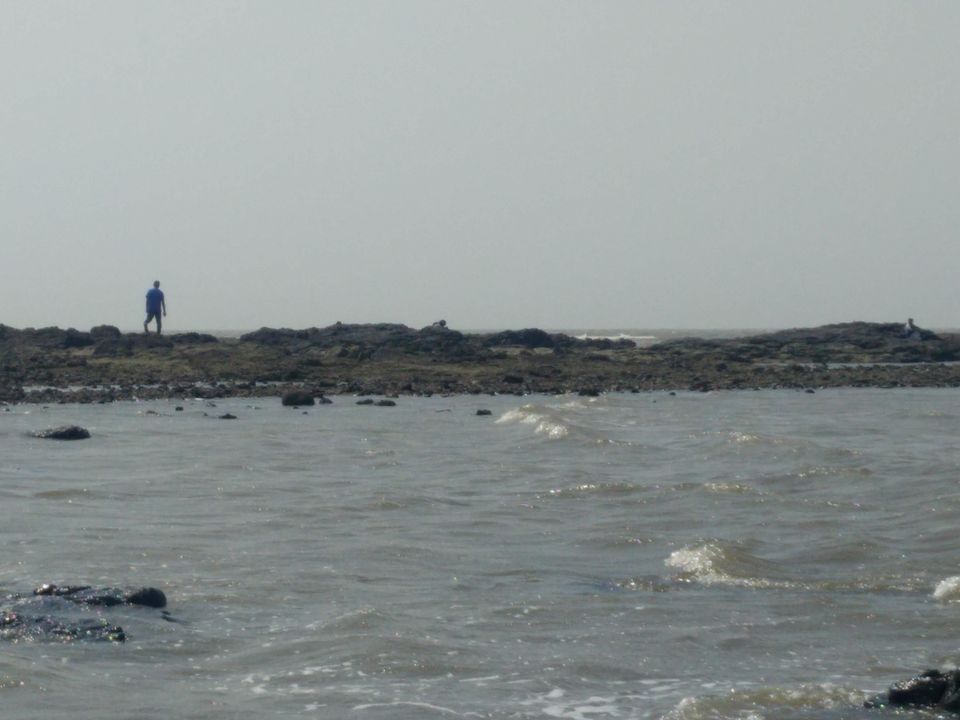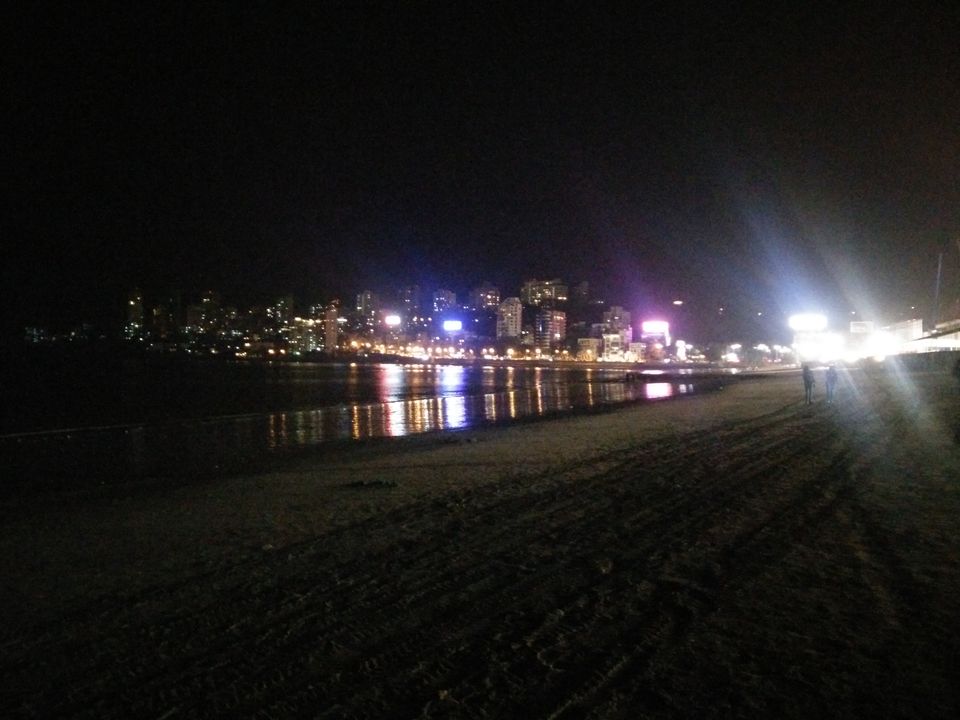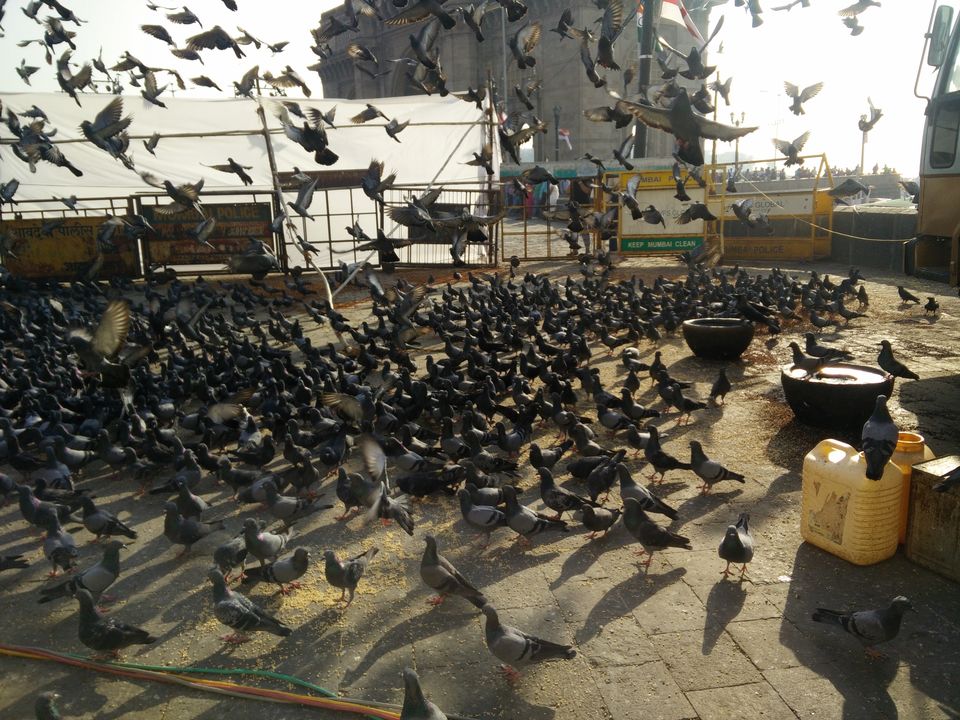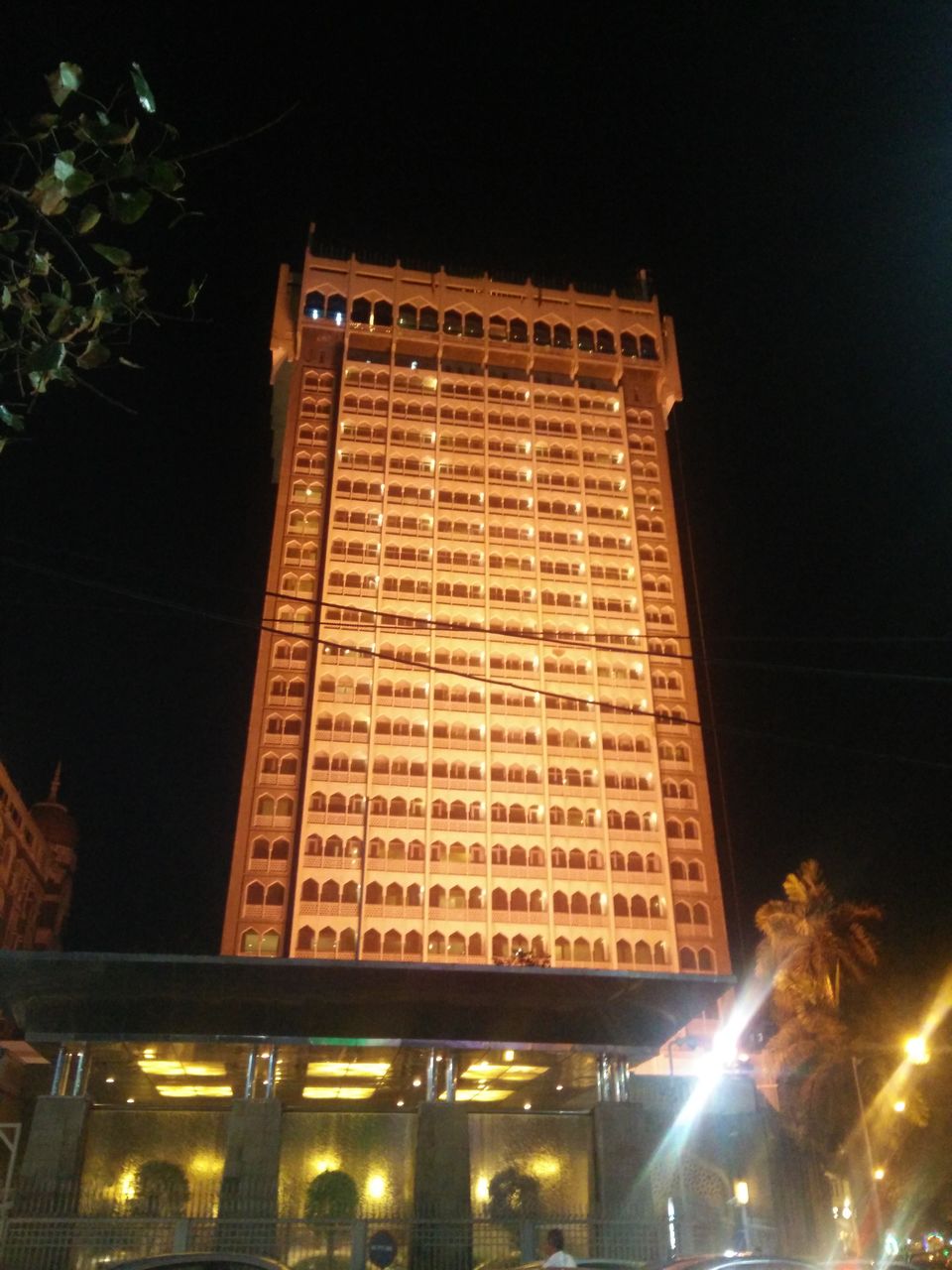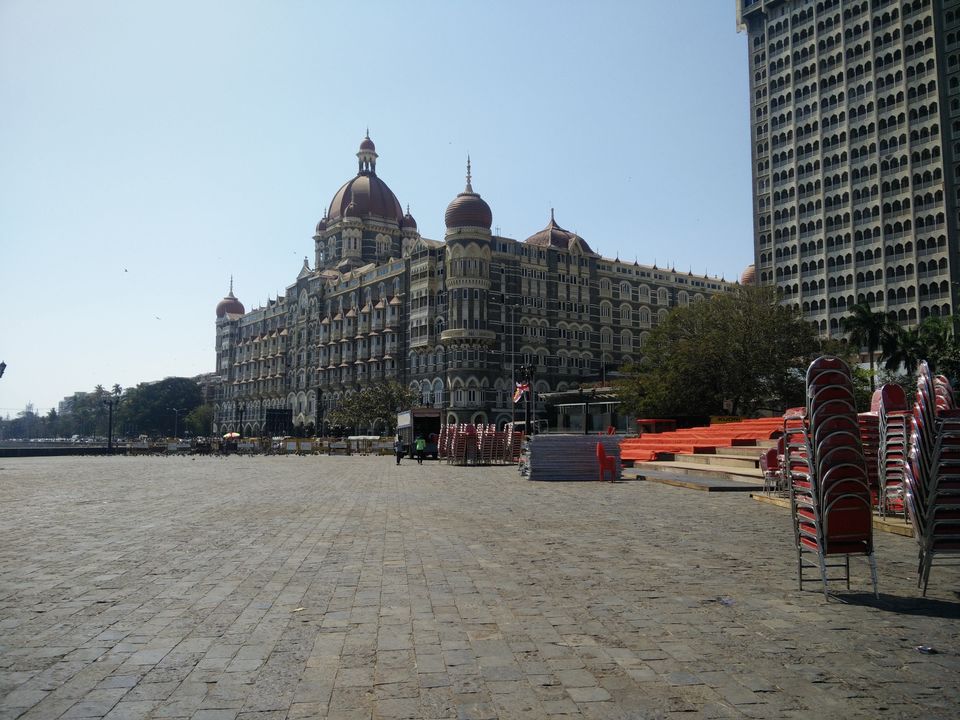 Mumbai is a strange & fascinating mix of celebration & disaster! Though, this is quite true for all of India but it's adequately obvious in the 'Maximum City'.
It's full of people – starlets, dreamers, fantasizers. It houses India's most prolific film industry & some of Asia's biggest slums. Mumbai is exactly like it is portrayed in Bollywood movies. It's jazzy & glitzy & then hard at times.
The city has maddening energy & amazing of all, everyone seems quite settled with this fusion.
On 12th Feb'16, as I stepped out of the Mumbai Airport after an early morning flight from Delhi, I was greeted by palm trees (precisely, 3 trees ;)) & warmer humid (not so much though) winds & for a moment I thought I was in Goa ;) However, 5 minutes into the city & I realized this is nowhere close to Goa. & that I was already in love with it!! <3 <3
I took a pre-paid taxi to Colaba, where I was supposed to stay for next 3 days, for about 500 bucks, which took about 45 minutes.
Space is a luxury in Mumbai. This is quite apparent from the grilled balconies of almost all residential apartments. Mumbai has no concept of open balconies. & the buildings are literally marching towards the roads, & will surely take them over some day. At some points, I wanted to push away the buildings so that I could breathe some more.
However, as my taxi entered in Colaba I could finally breathe & smell the sea. I was quite happy with the choice of my hotel (Hotel Diplomat - ~6K per night) & location. Though expensive, Colaba is the best place to stay. There are numerous eating joints & café's; one can never go hungry there. If anyone's motto in life is 'Eat Eat Eat and then eat some more' (like me ;)) Colaba streets are the best streets to be in!
For all non-veg lovers, butter chicken & kebabs at 'Bademiyan' are a must try, though be ready for at least a 20-minute wait line. Café Leopold, the historic café now post Mumbai attacks, is always bustling with people. Café Churchill, a quiet little café, on Colaba Causeway (which is also a paradise for shopaholics!), is best for people wanting some peace & silence. I loved the chicken pasta & cold coffee served to me at this café.
The city never sleeps. It was only about 9 in the morning & as I was being driven from the airport to Colaba, I could see vegetable 'mandis' installed & ready for business, women weaving baskets, people grabbing quick breakfasts at the street vendors .. ! The city is like up at 9 and up till 4 in the morning. The 1st night in my hotel, I could hardly grab any sleep because of all the Mumbaikars who aim to party harder than they work ;) 'Social Colaba' was right under my hotel room & was alive till 4 AM. The city surely knows how to live!
The 'Gateway of India' and the historic 'Taj' were about 20 steps from my hotel. The entire stretch of the road next to the sea that leads to Marine drive & Chowpatty is on a steam all night. I was walking down towards my hotel from Chowpatty and was amazed to look at my watch which said it was almost midnight. It only seemed like late evening.
The Bandra-Worli Sea link that leads to Haji Ali & Carter Road is a master piece and is best viewed at night. Carter Road is a great place to hang out & eat or to just sit & watch the sea come & go!
But 'Real Mumbai' is best viewed & understood on its slow local or in its 'kali-peelies' (taxis / local cabs). Nothing covers the city like its local! I boarded the local from CST (earlier called Victoria Terminal), which is authentically pretty. The local took me to the other end of the city, Vashi, in about an hour. While on the local, I could visualize how the city is a straight line with the local being its backbone.
Even before I knew it was time for me to bid good-bye to the city, 3 days were definitely not enough. I already want to go back to the city & live it a little more, for its people, its hidden gems, the shopping, the food, the travel....and of course the experience!