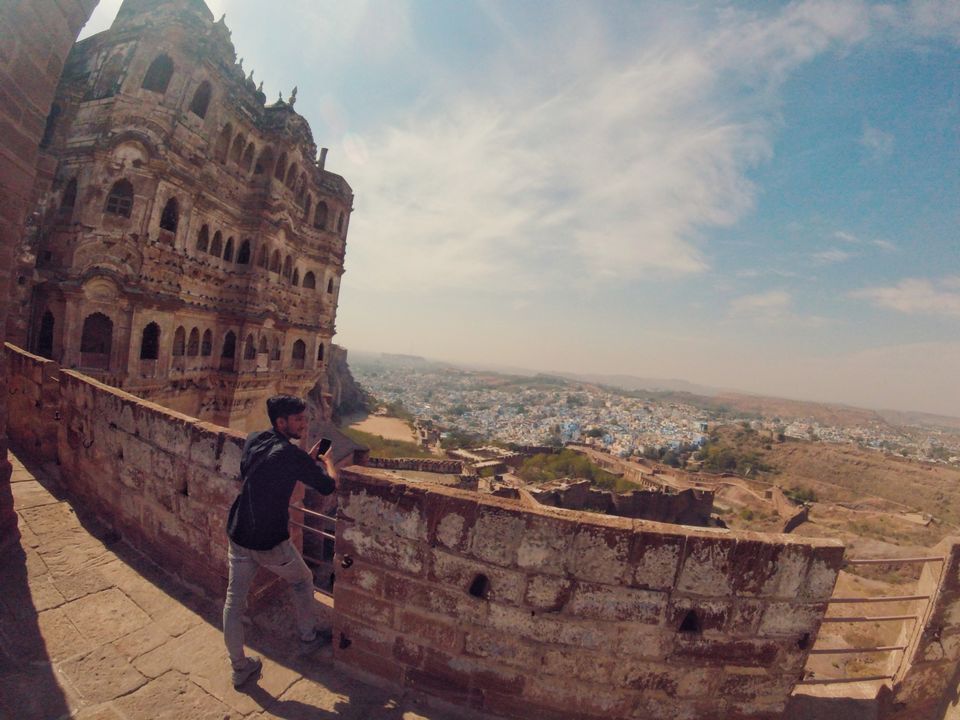 We started our journey from Kannur, which is our native place. I planned to go alone and the day before going one of my friend joined 😁. Well we were excited as well as tensed about the journey in general compartments. The main excitement was we had a little budget and we have to cover everything that we could do for that. So we decided to travel in all general compartments of the train. To reach our destination kota it would take 2days and we thought it would be fun until the train got diverted from panvel. So we had to get down from there get another train from there. I actually planned everything before. But right at that time i realised it is better to travel without a plan. So we just moved on from panvel to surat. And then from surat to jodhpur which was our first destination.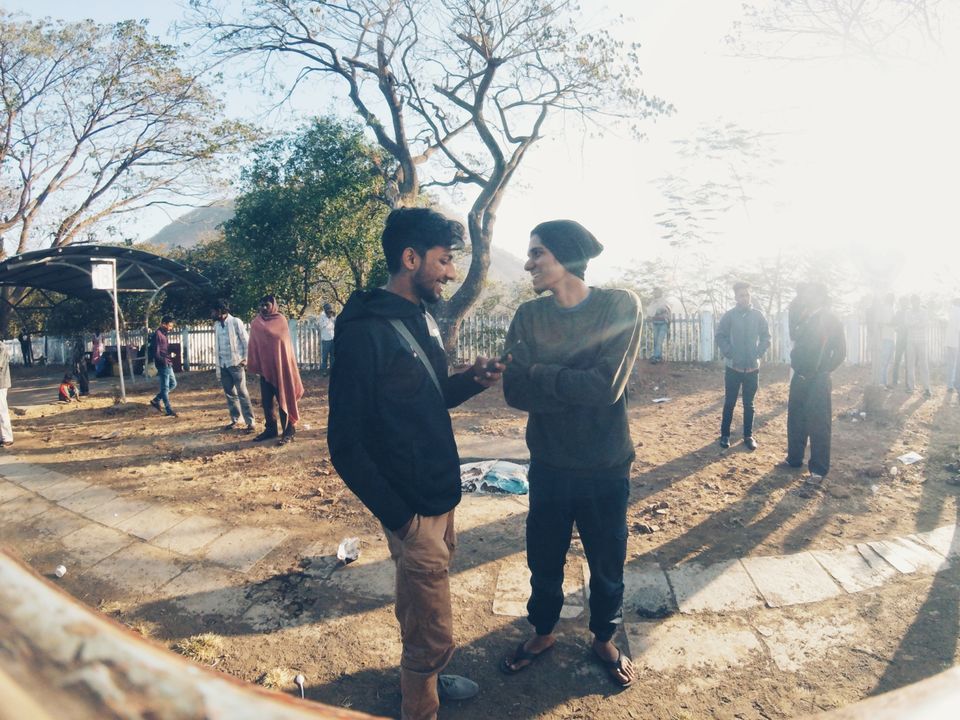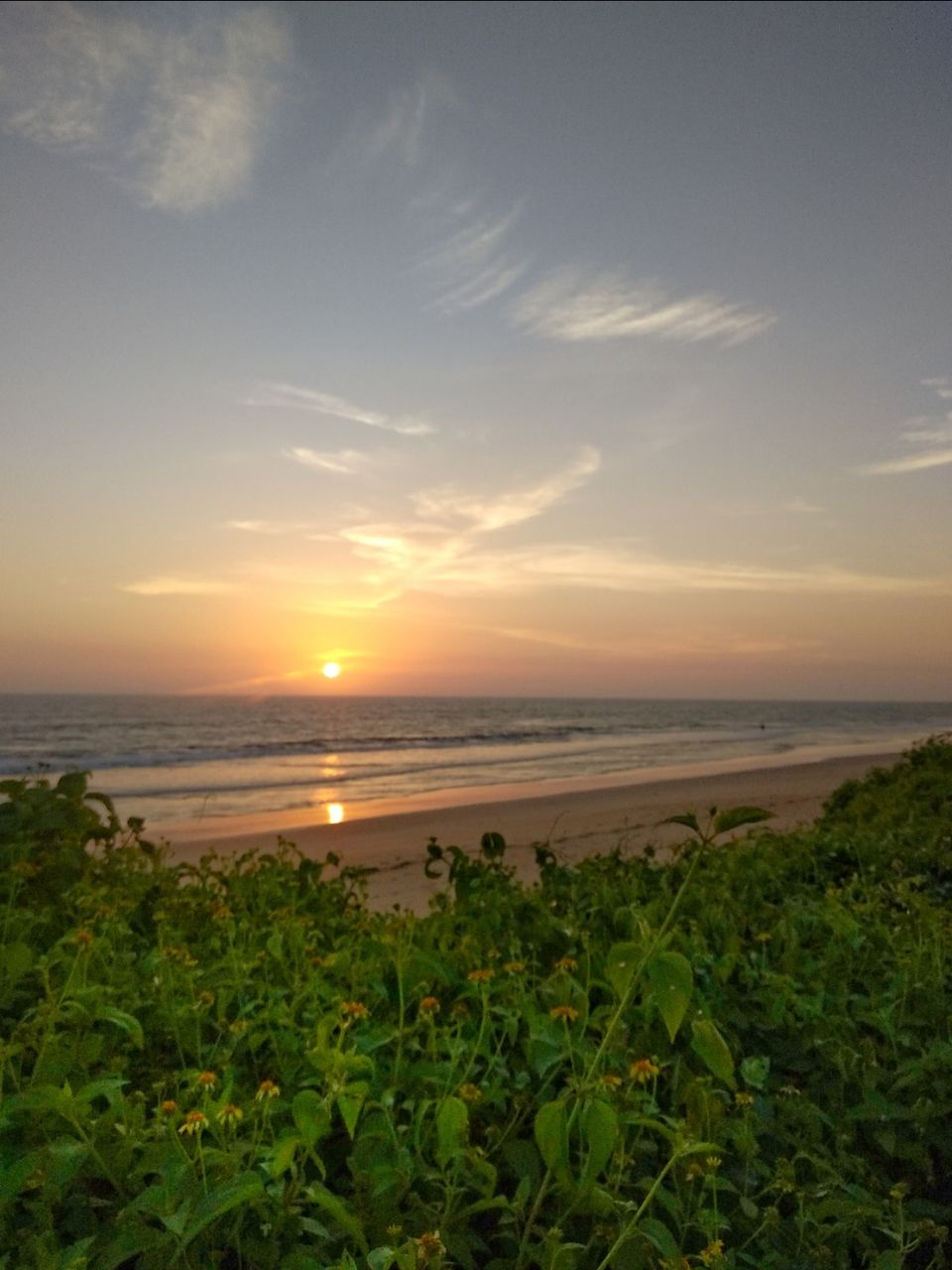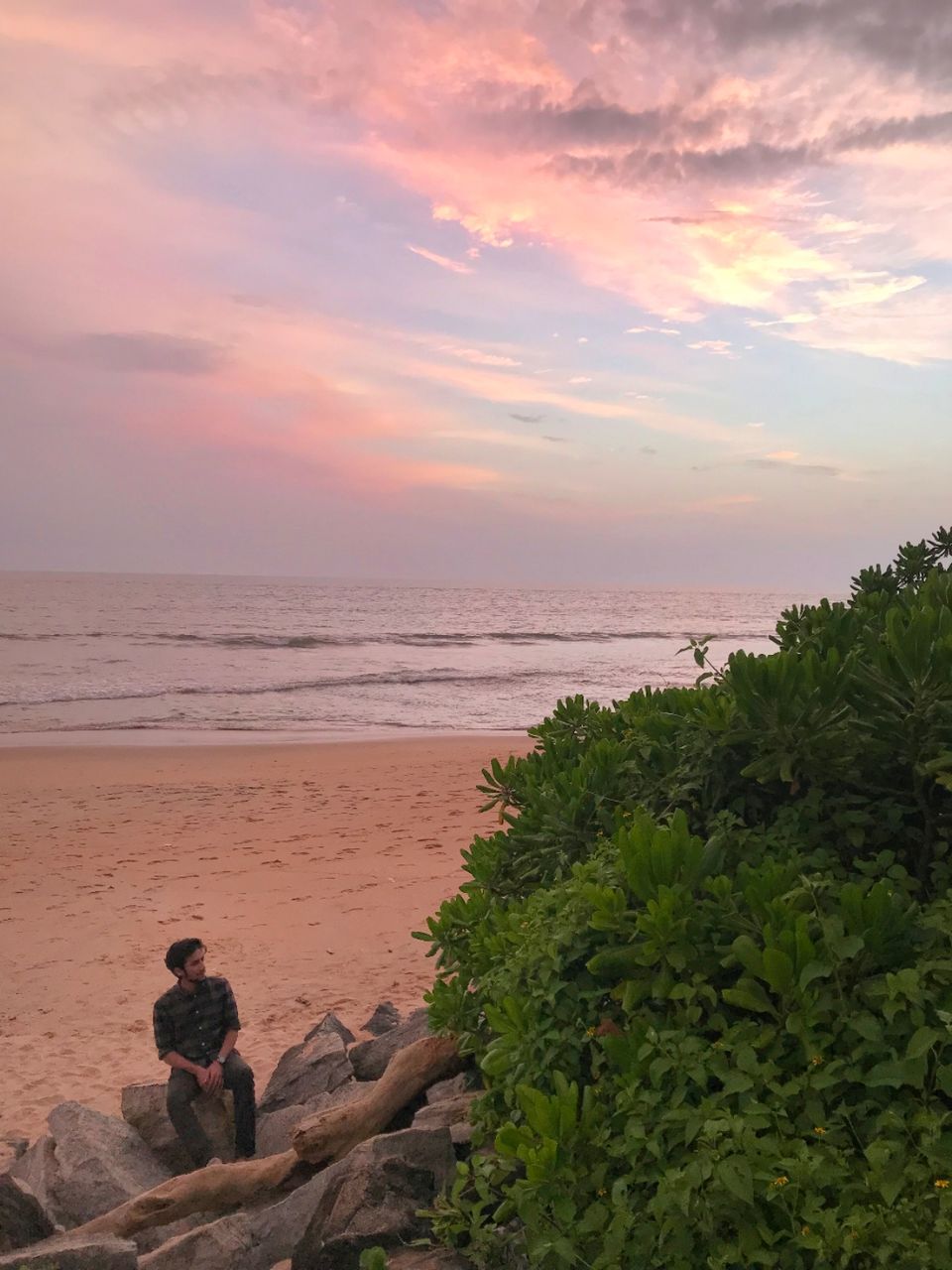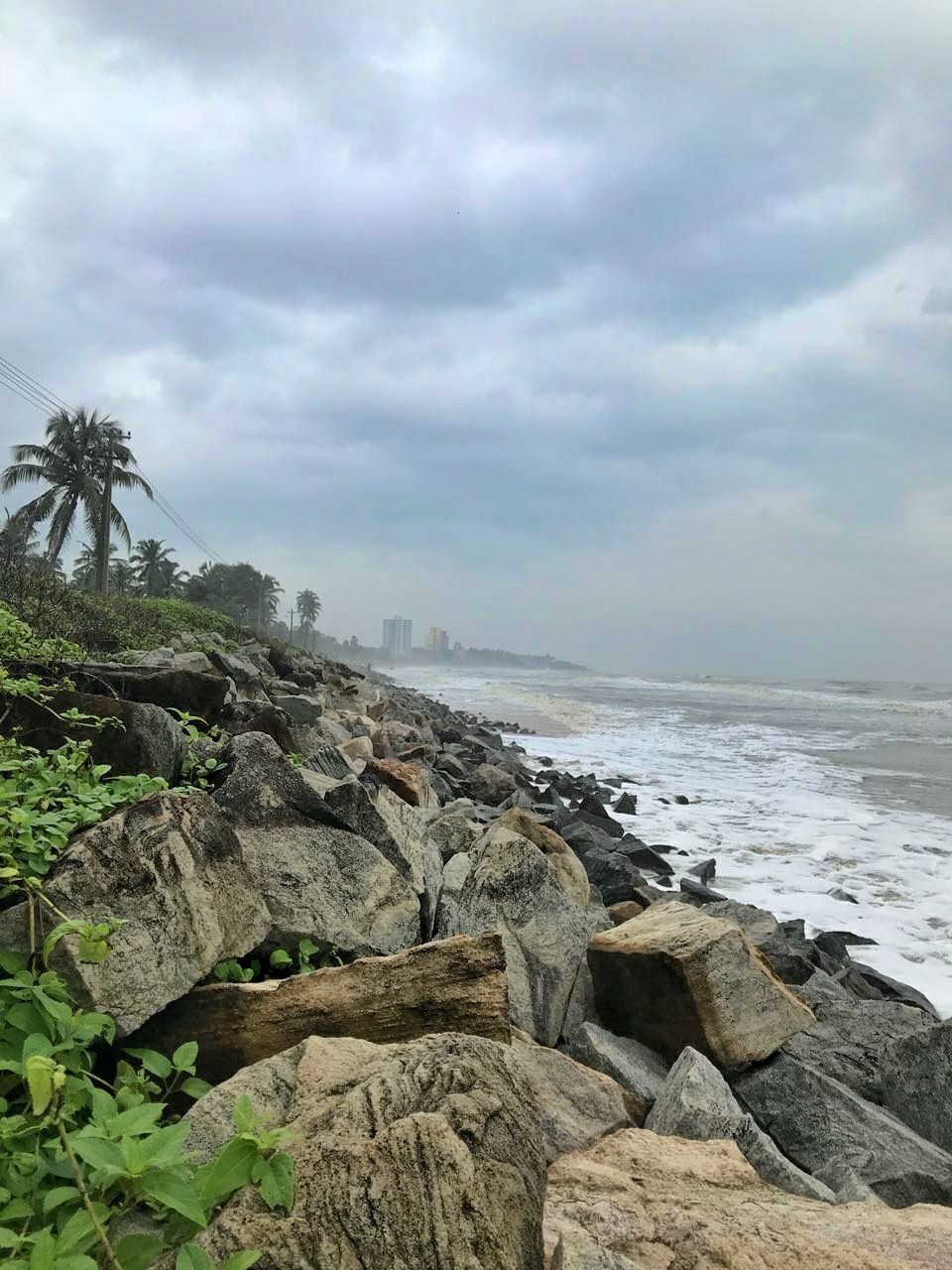 Well telling about my hometown kannur. It would be definitely the place for beach lovers. You can find beaches like a normal beach, drive in beach , cliff beach and everything on beaches.
Popular beaches here are
1.Payyambalam beach
2.Muzhapilangad drive in beach
3.azheekal beach
4.ezhara beach
And there are also some private beaches 🏖️
This is the day we are reaching jodhpur.
To say about jodhpur, It is the blue city of rajasthan.
Everything here has got a blue shade. I realised the sky is less blue than the villages here 😅.
Right after reaching the railwaystation we rushed to a hotel coz we were starving. Had some tandoor roti and Channa masala. Thank god it was really nice. That was the next lesson. When you are in Rajasthan eat their food. If you try south indian dishes there you'll definitely fail.
Yea we just headed to our hostel and it just surprised us with their cozy setup with a low buget of about 200rs per head. The hostels name is moustache,Jodhpur. I will recommend this to every backpackers coz i just loved their setup. After chilling some time from the hostel and a nap we went out for the bluecity walk and the sunset point. We just realised we have a long way to go while watching the sunset. You know what travelling makes you , it keeps you travel more. And its the best feeling ever.
Then we headed back to our hostel. There we got two good fellas as company. Matthew from UK and Stefan from germany.If you guys ready this hope you remember the song 'Chai Chillum Chappathi'. We really had a good time playing carroms and table soccer 😁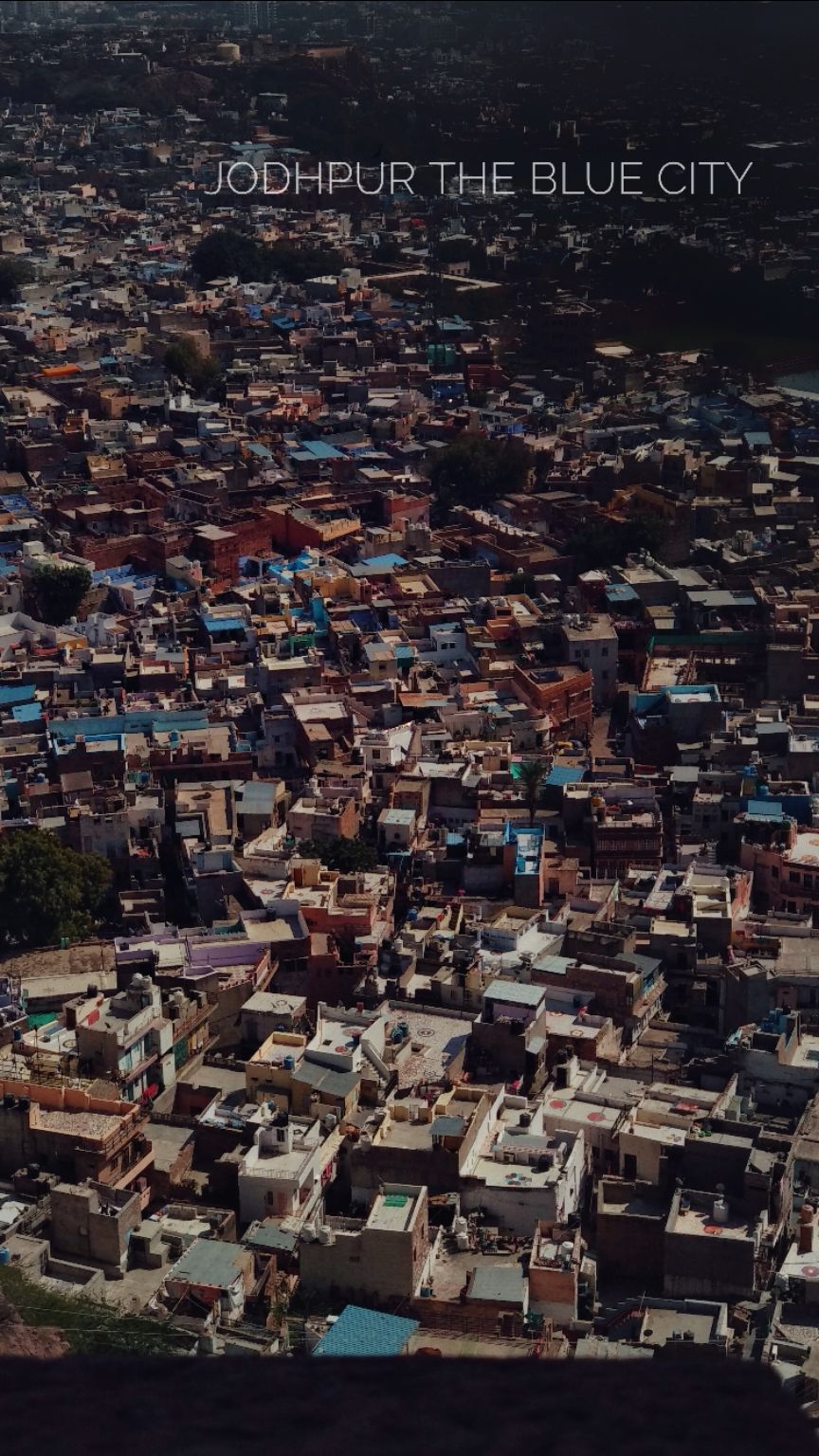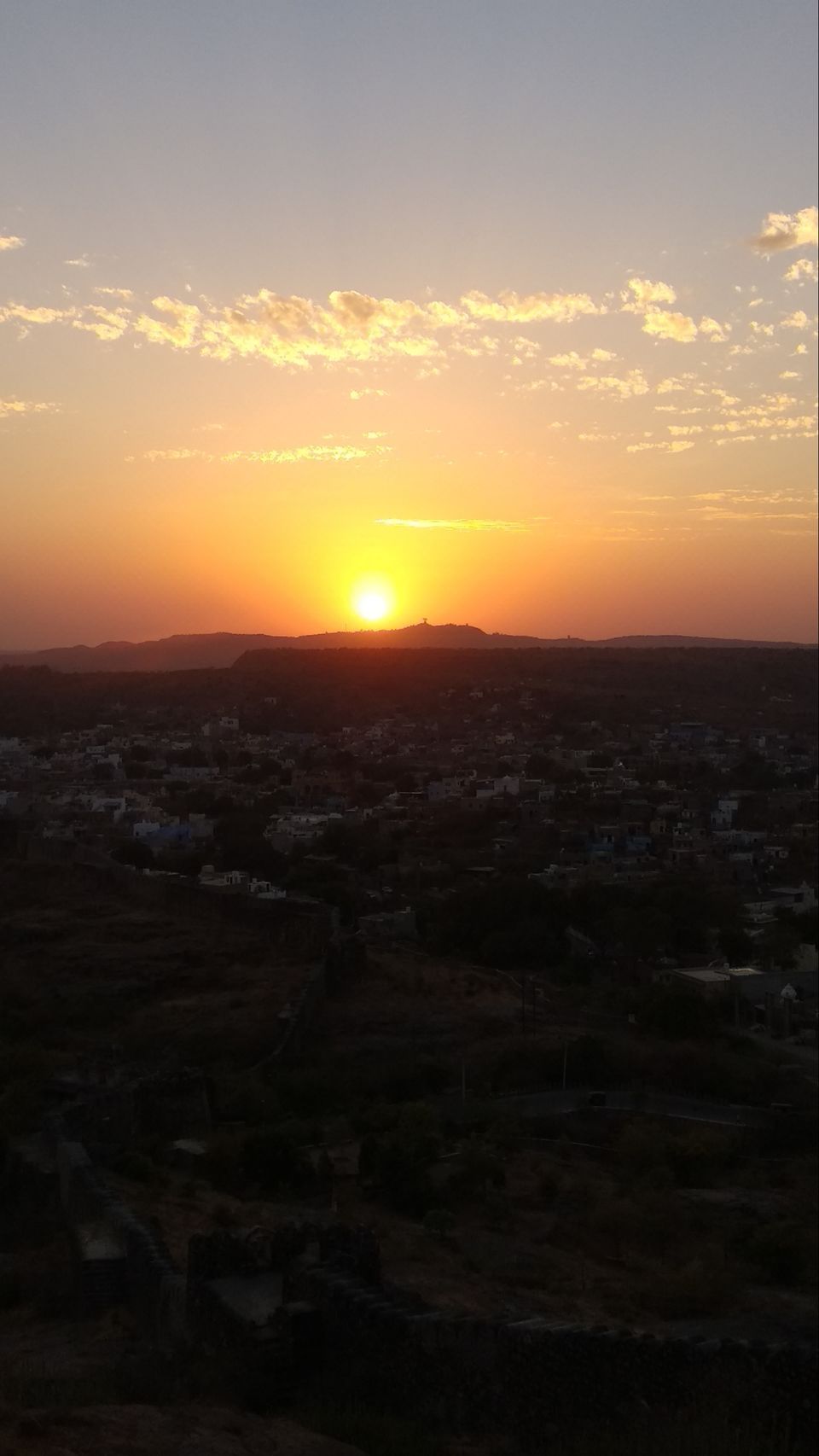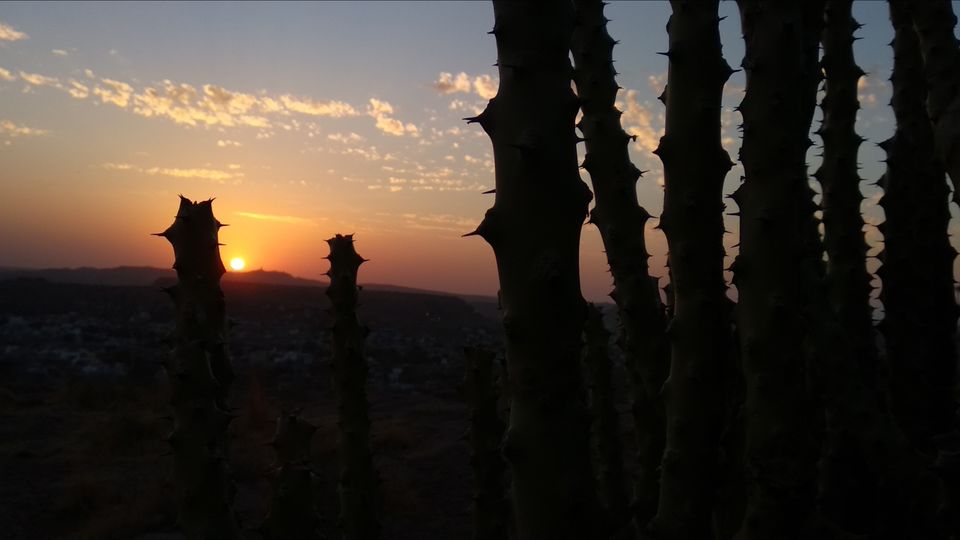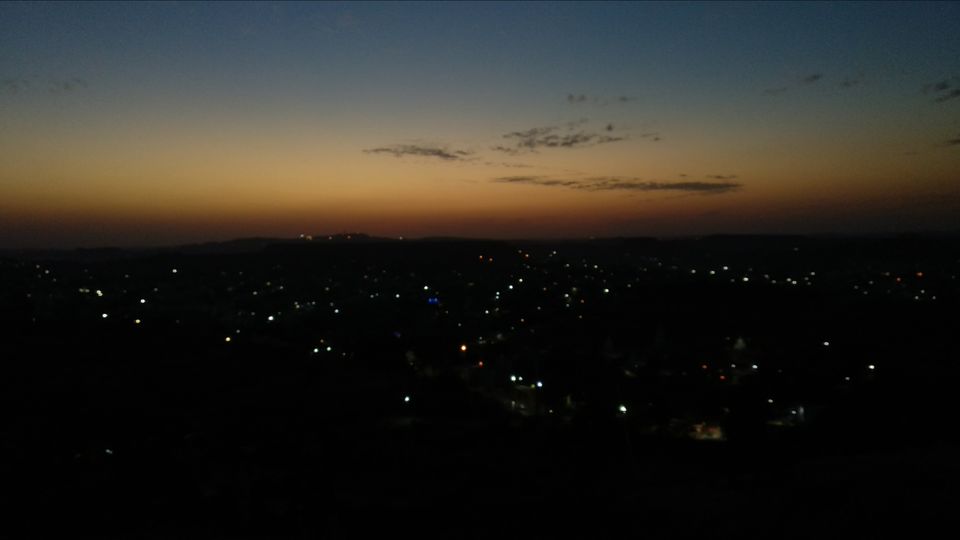 Good morning jodhpur. We had a pleasant stay here in moustache hostel jodhpur. We packed our bag and headed to mehrangarh fort where i used all my photography skills 😉. We had a gopro and took some experimental pictures.
Mehrangarh or Mehran Fort is one of the largest forts in India. Built in around 1459 by Rao Jodha, the fort is situated 410 feet above the city and is enclosed by imposing thick walls.
We had some good time here and we headed to railway station to reach our next destination Jaisalmer- The Golden city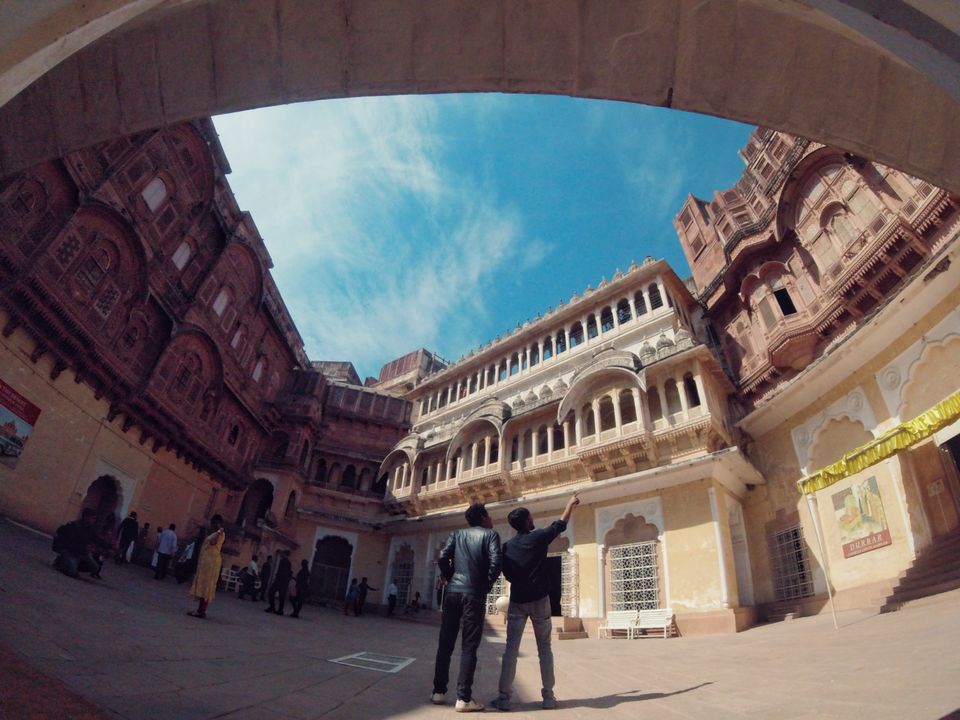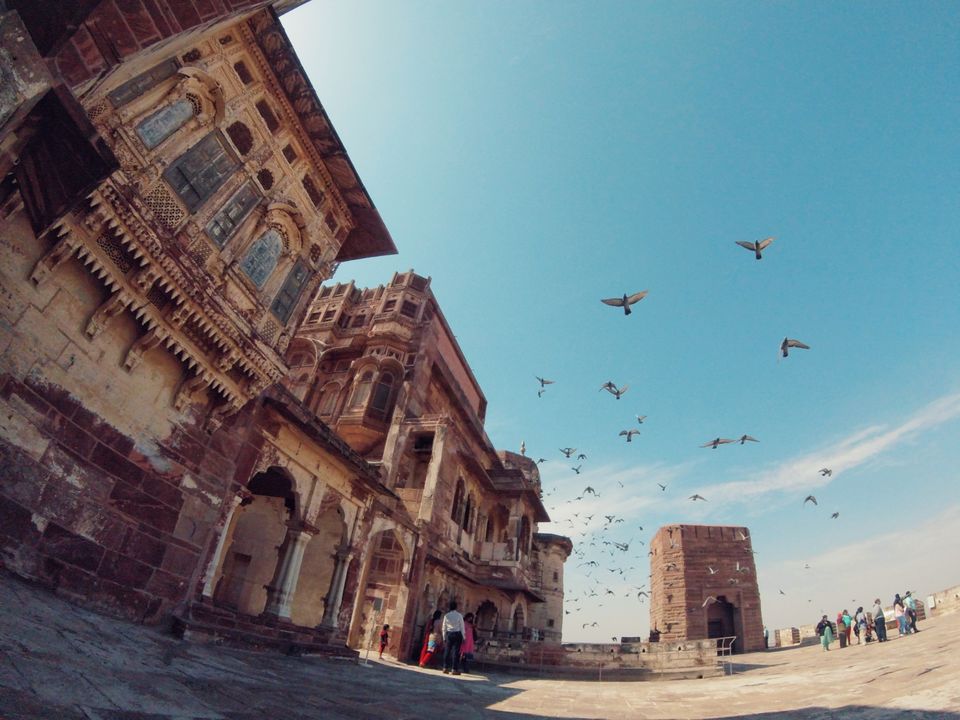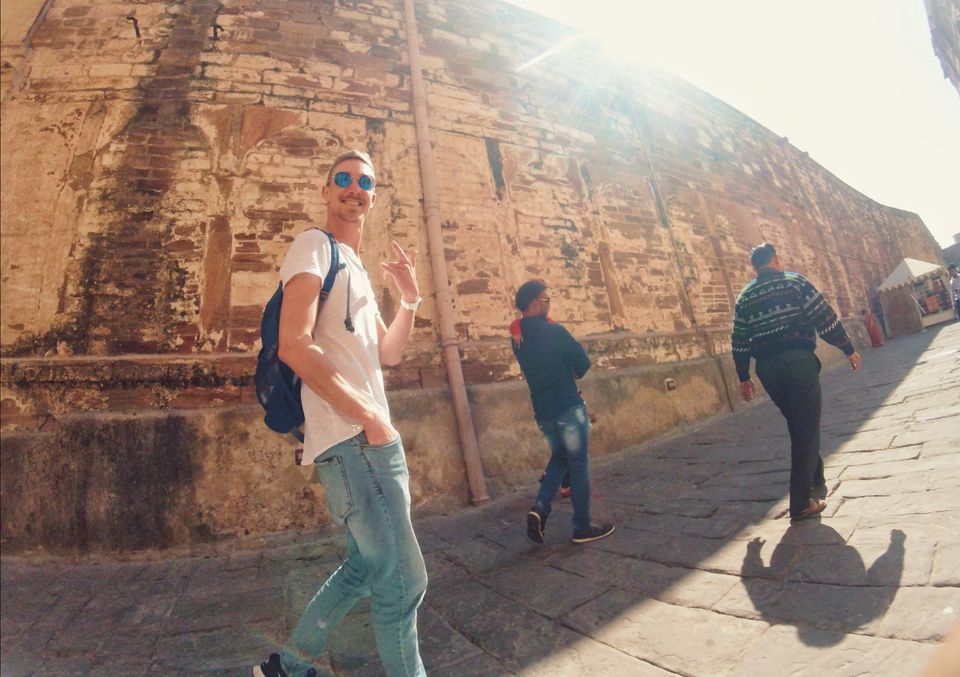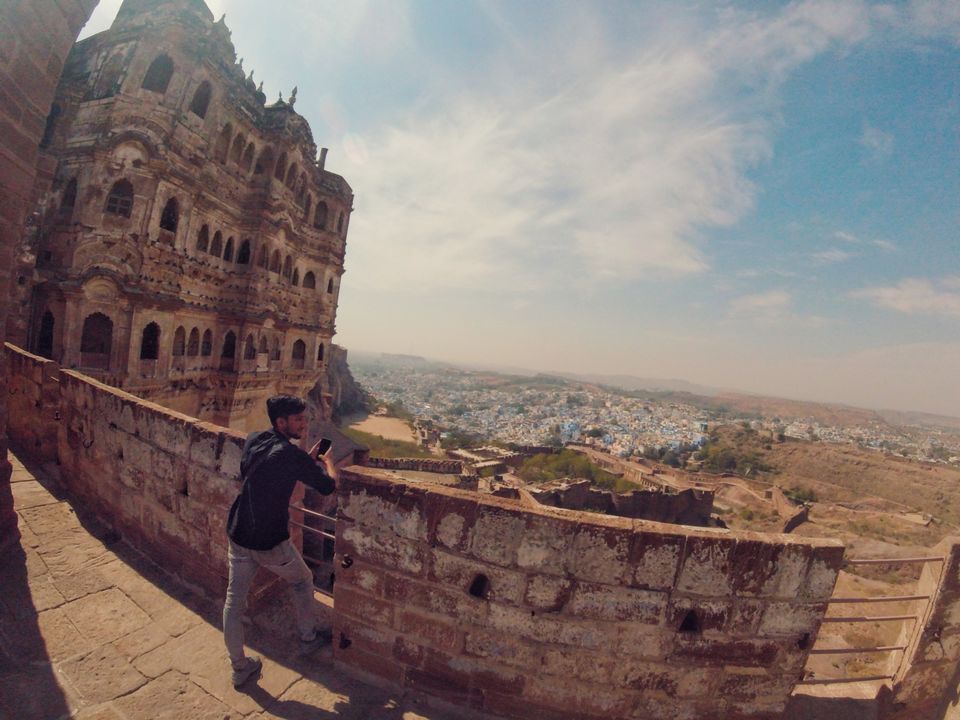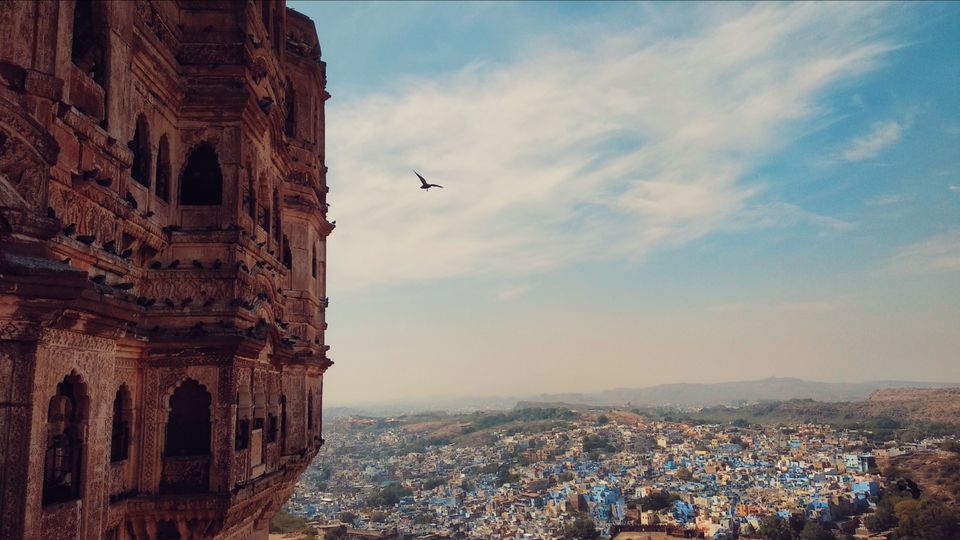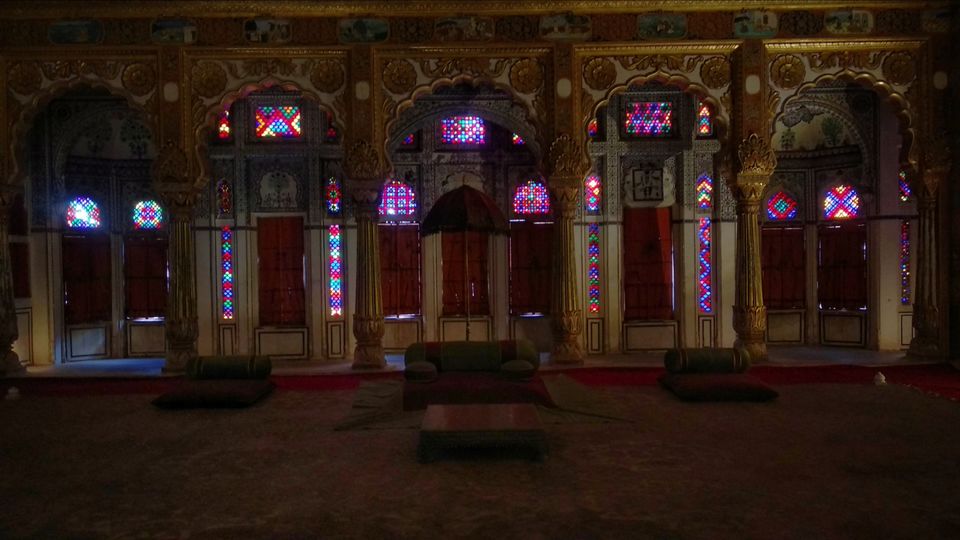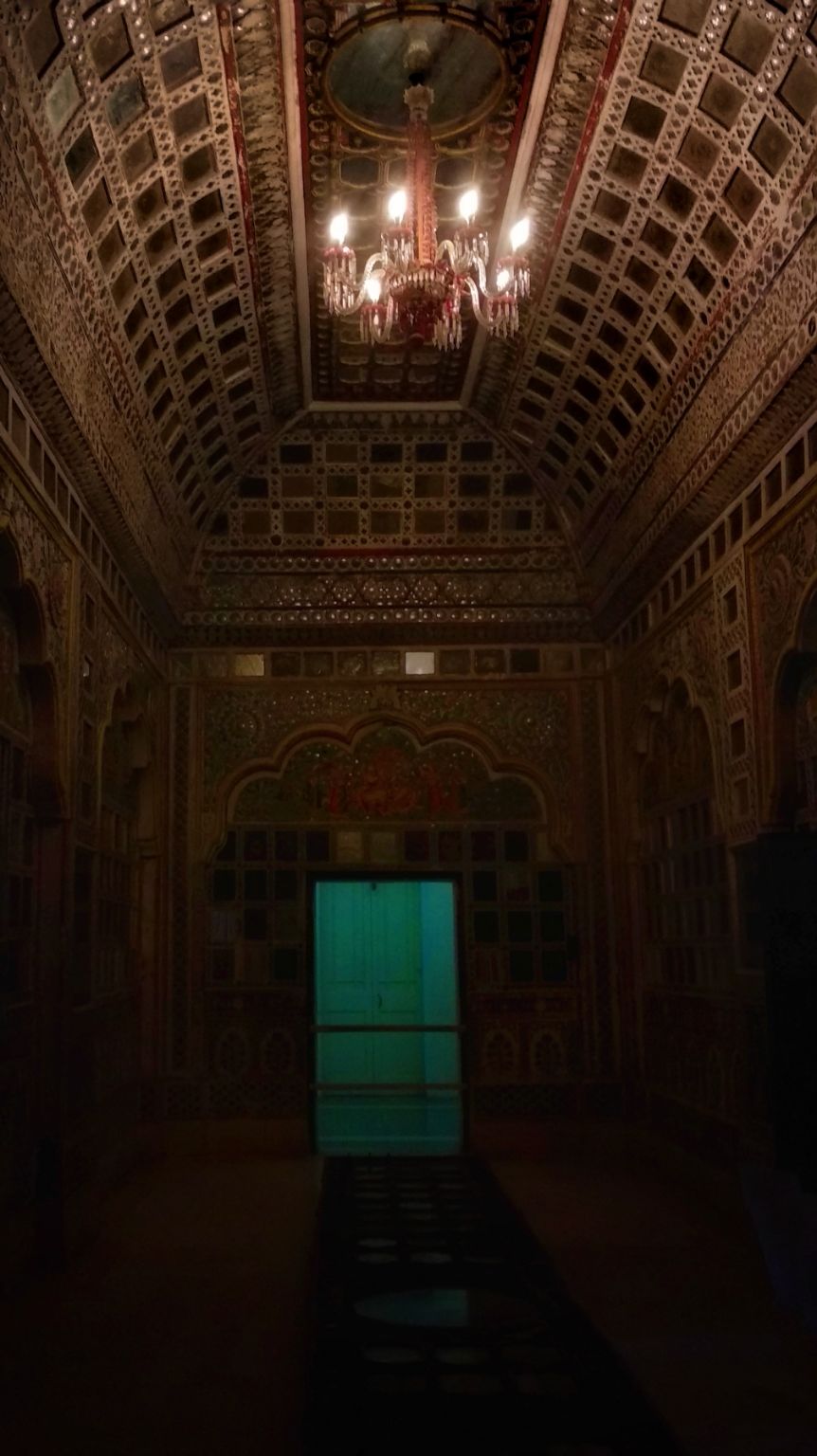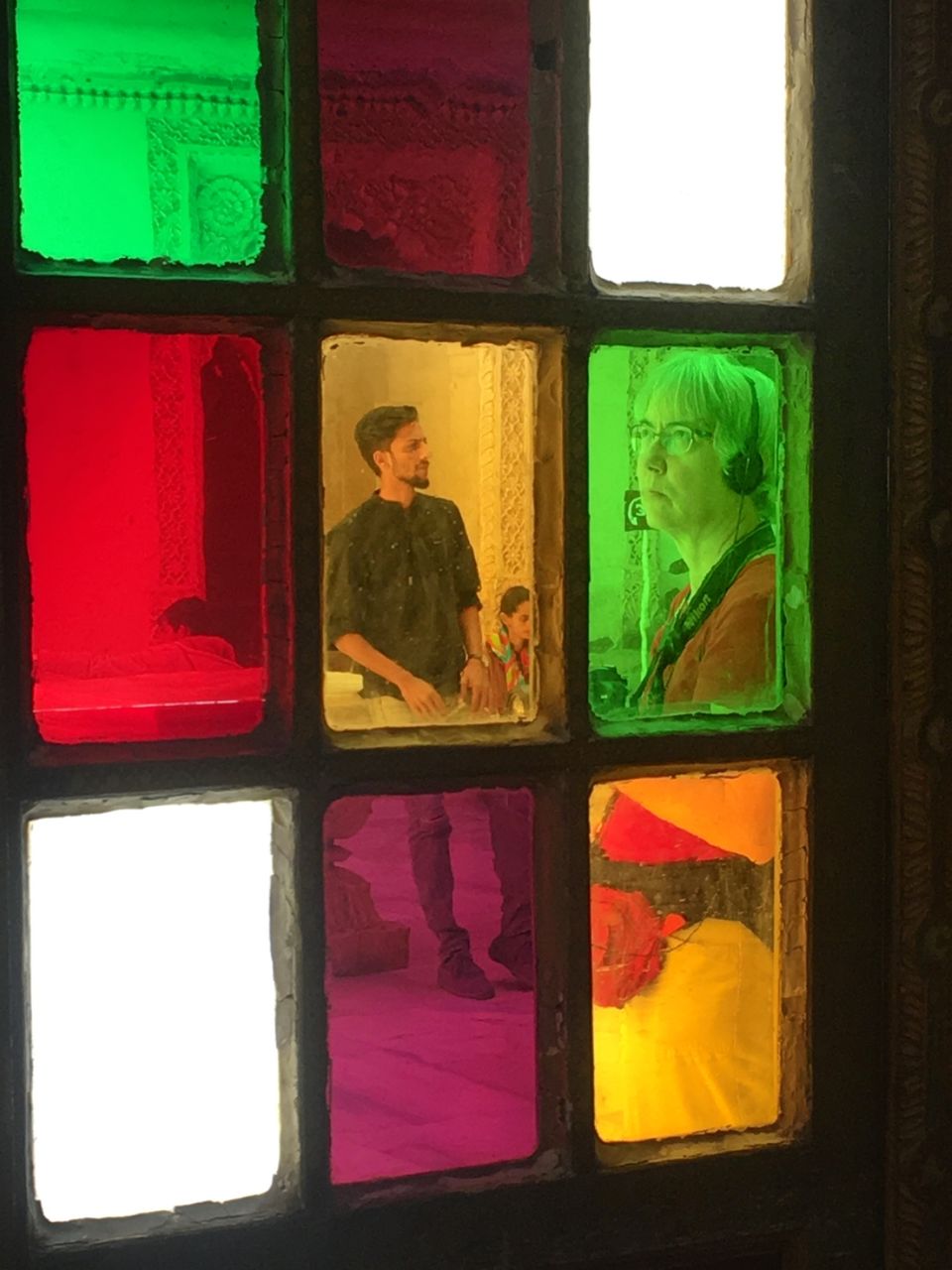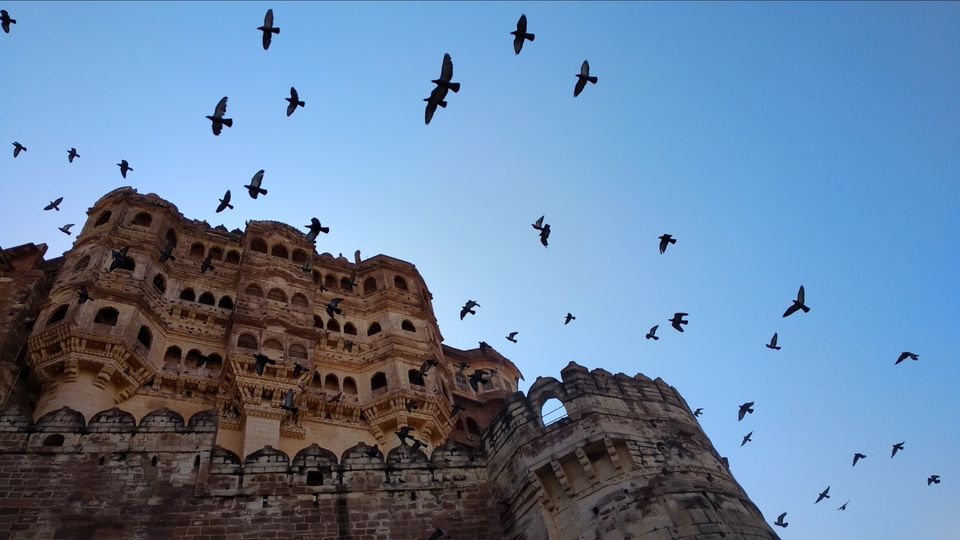 Reached jaisalmer in the midnight. Suddenly some travel agency guys took us to a hostel telling they got some affordable desert safari packages. Since it was midnight and we where so sleepy we went with them. Hostel was good which has a beautiful view of jaisalmer fort in the morning.
Just after waking up these people keep on irritating about their desert safari package. Before they told 800 and now they are like 1500per head. We thought whatever. And dealed for 2500 for two. After all, the safari is was not that good enough. But we had a real good time at the desert. Yusuf from turkey was there with us for the safari.We had a great time at the desert with the camel ride in the Sam sand dunes. And sunset it was perfect . Still we didn't get what they told, thats the other case 😁
But still we enjoyed alot. And irritating driver Pathan.😂 This guy don't know hindi and english and we just can't talk to him anything. Afterall it was okay okay. There was some rajasthani folk dance and campfires. Nazi started dancing and we also joined 😂 .
There ends the day at desert safari.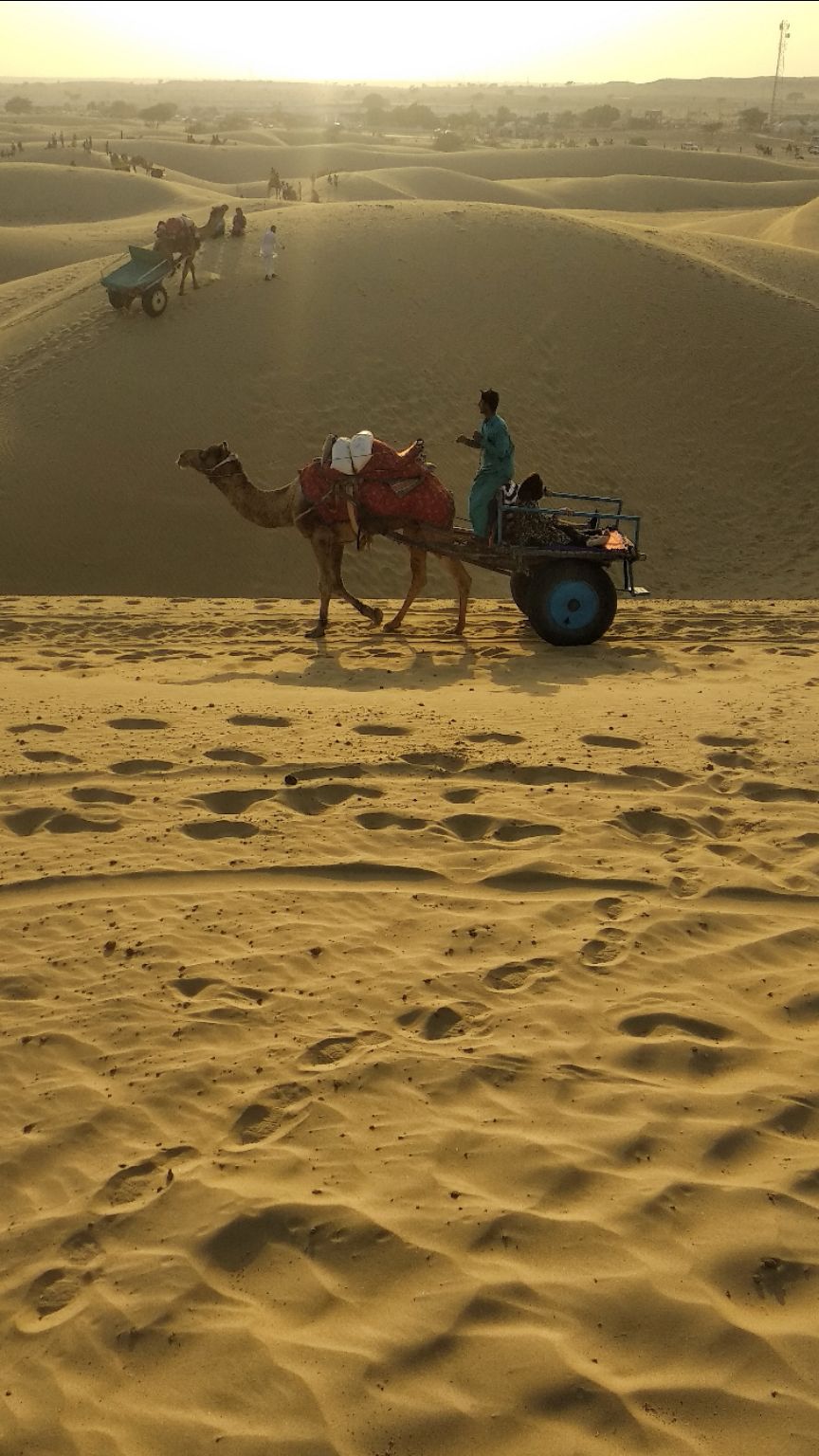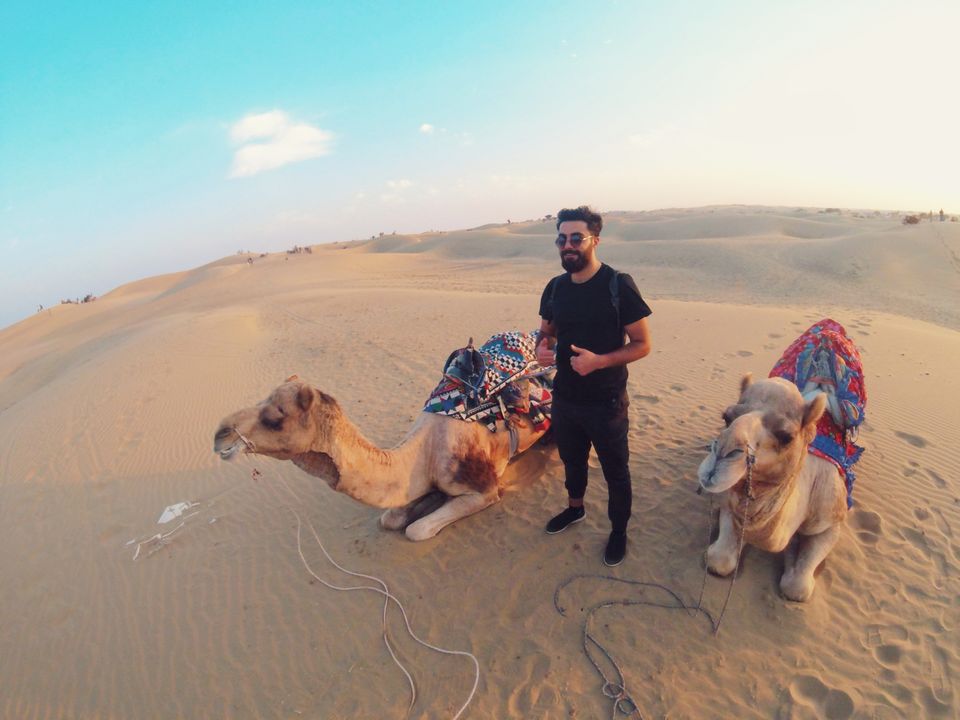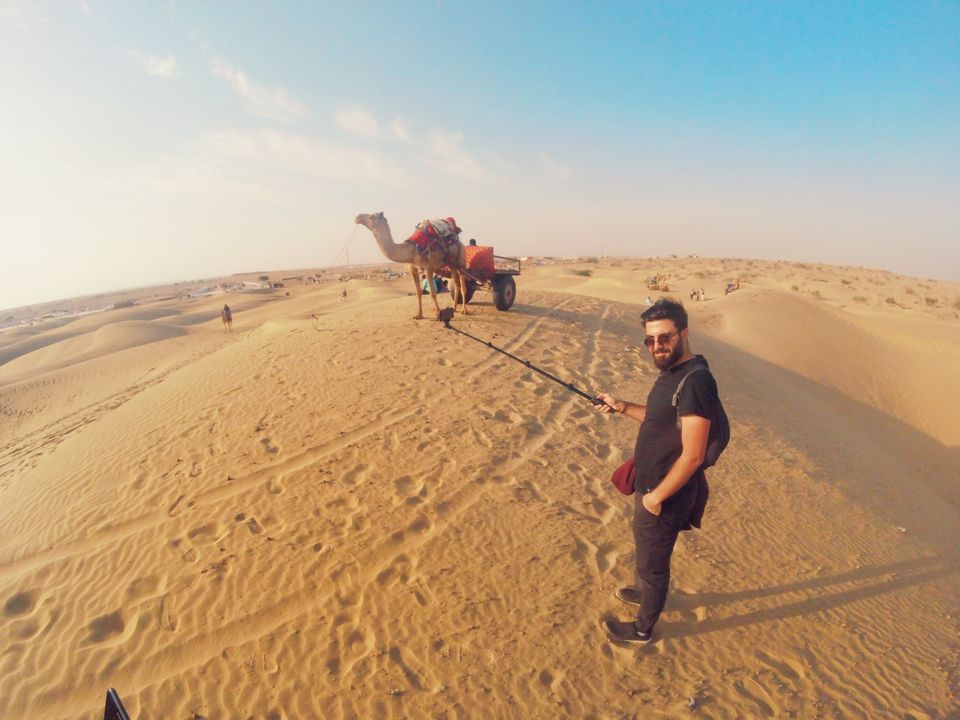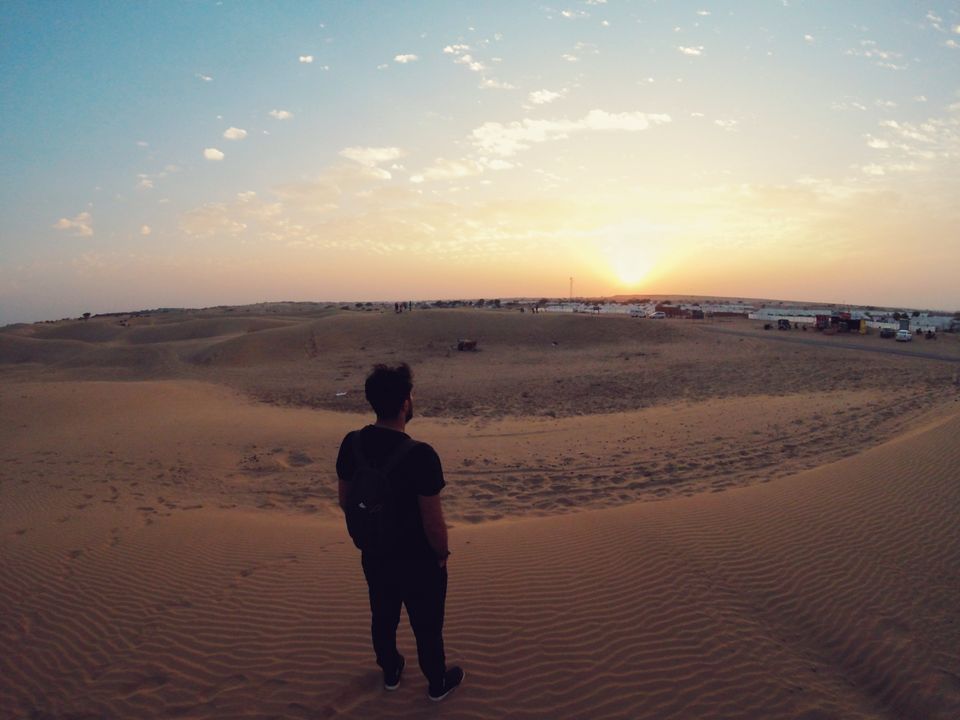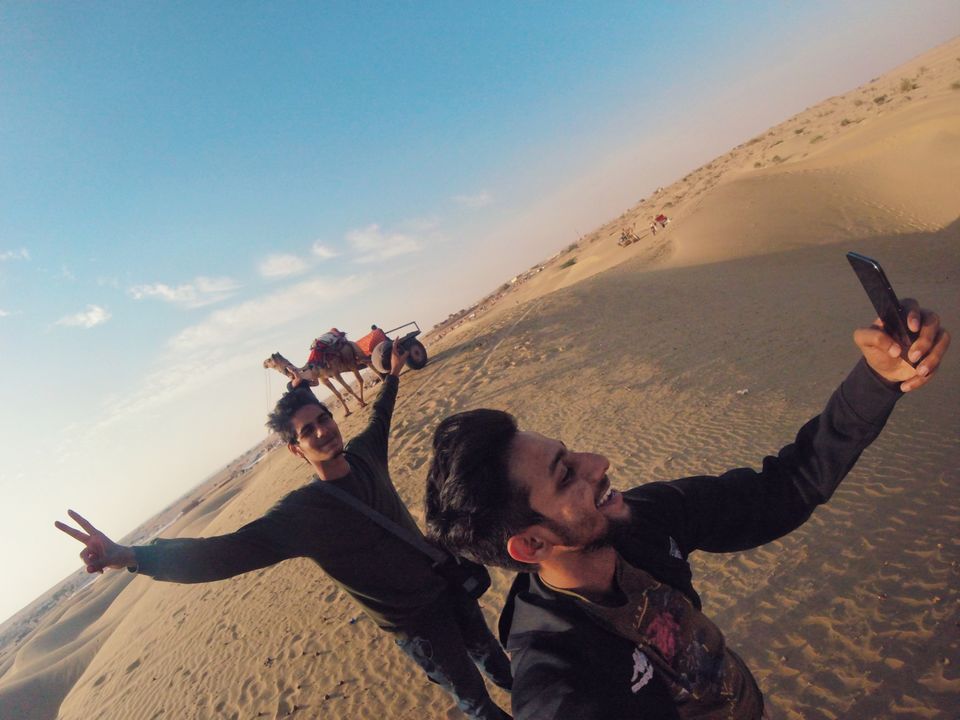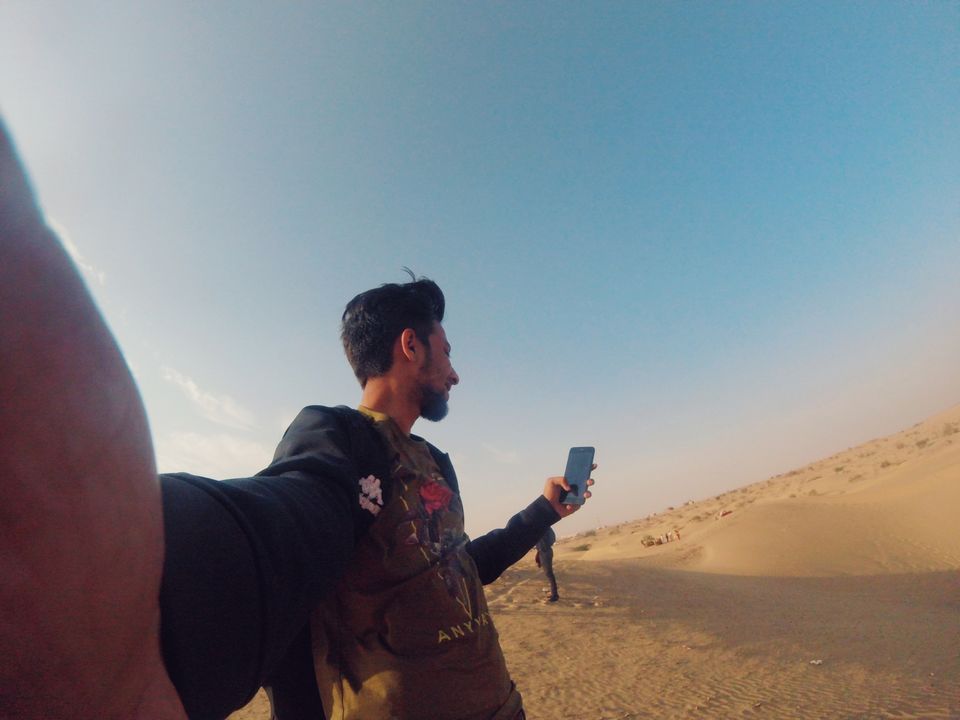 This would be the mindbreaking day.
Jaisalmer fort
This fort is completely different from the other forts. This is just a market inside a fort. We walked through the fort confused how does this happen.
It is believed to be one of the very few "living forts" in the world, as nearly one fourth of the old city's population still resides within the fort. For the better part of its 800-year history, the fort was the city of Jaisalmer
After the wonderful high trip from the fort we headed to our next destination which is Pushkar 🥰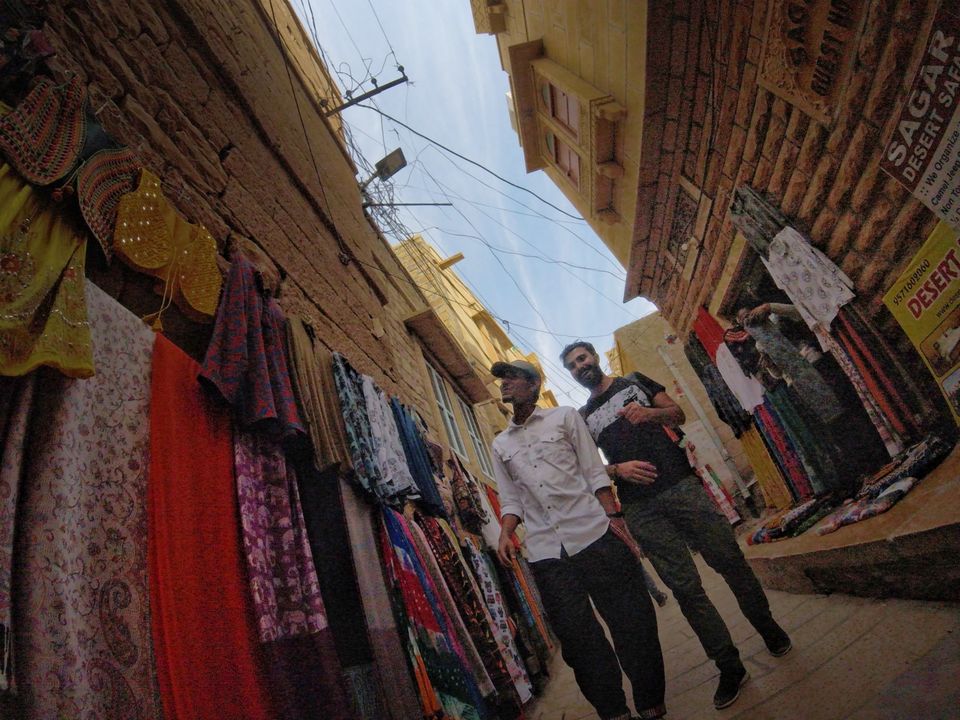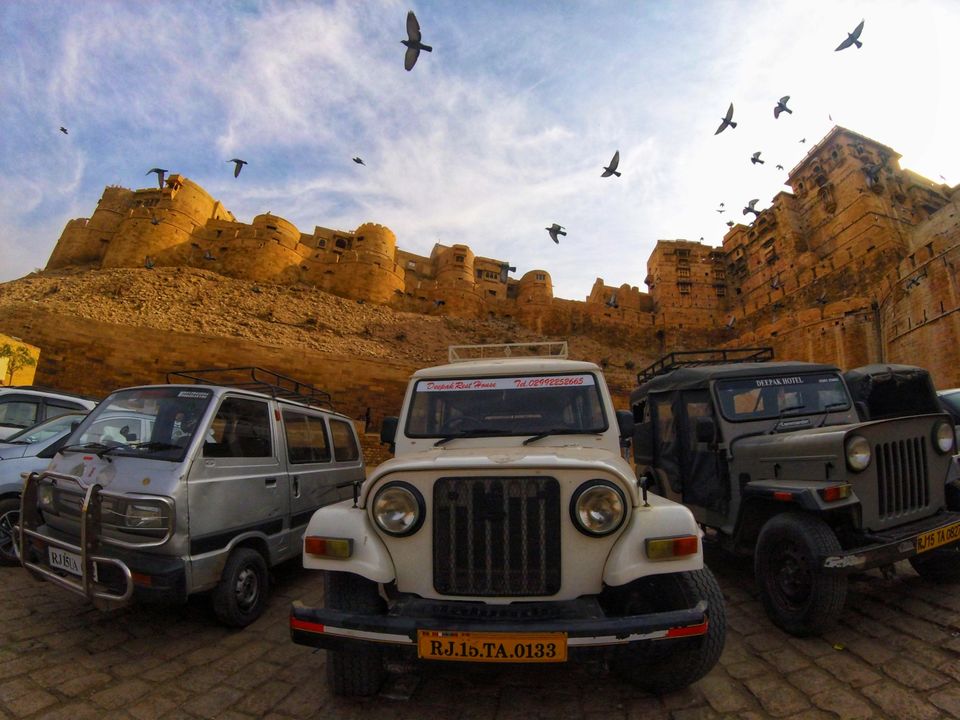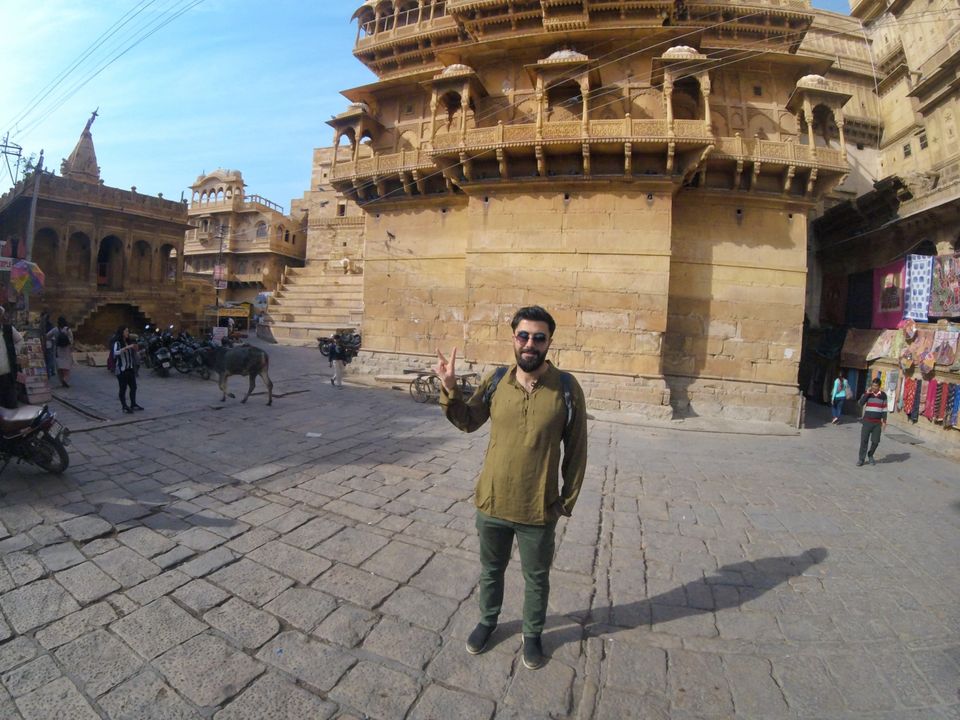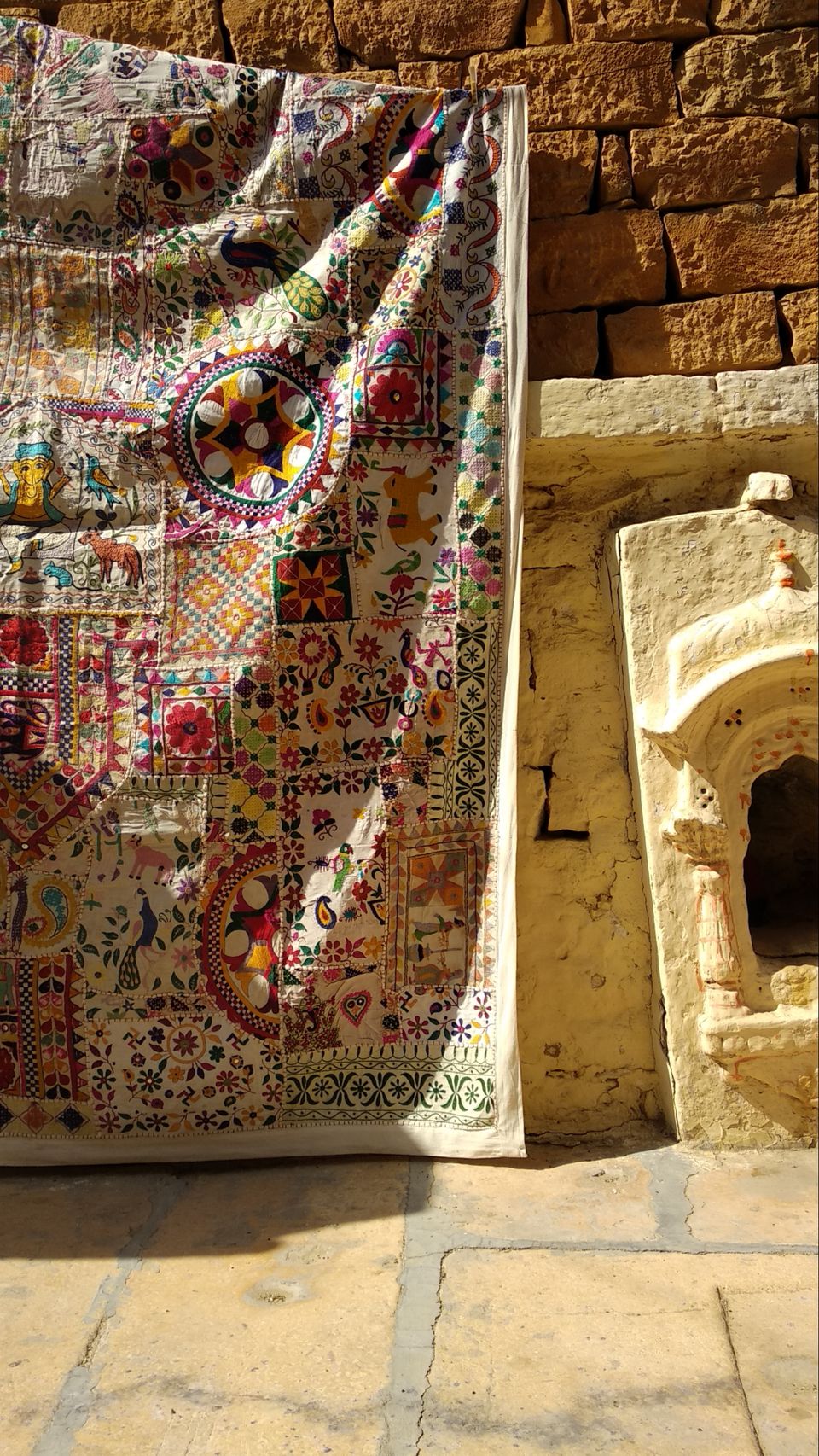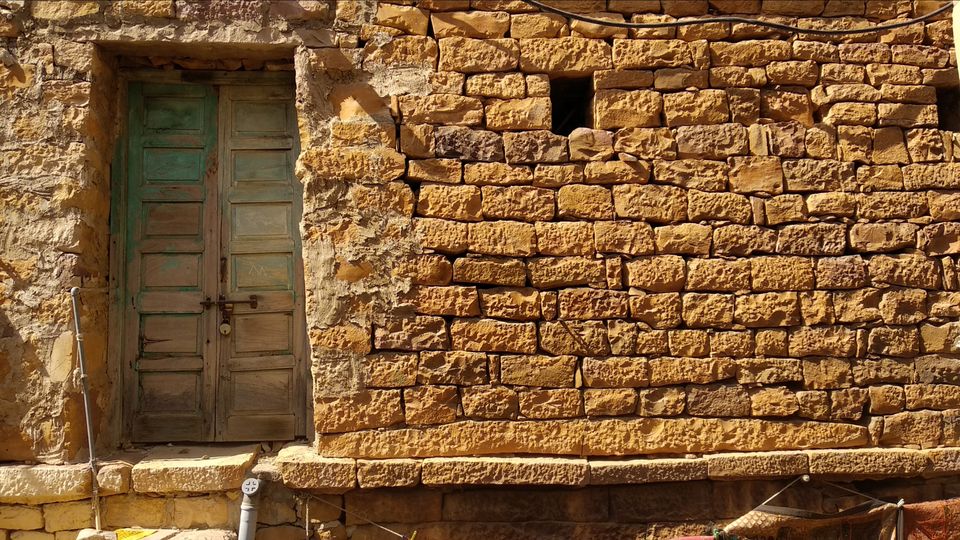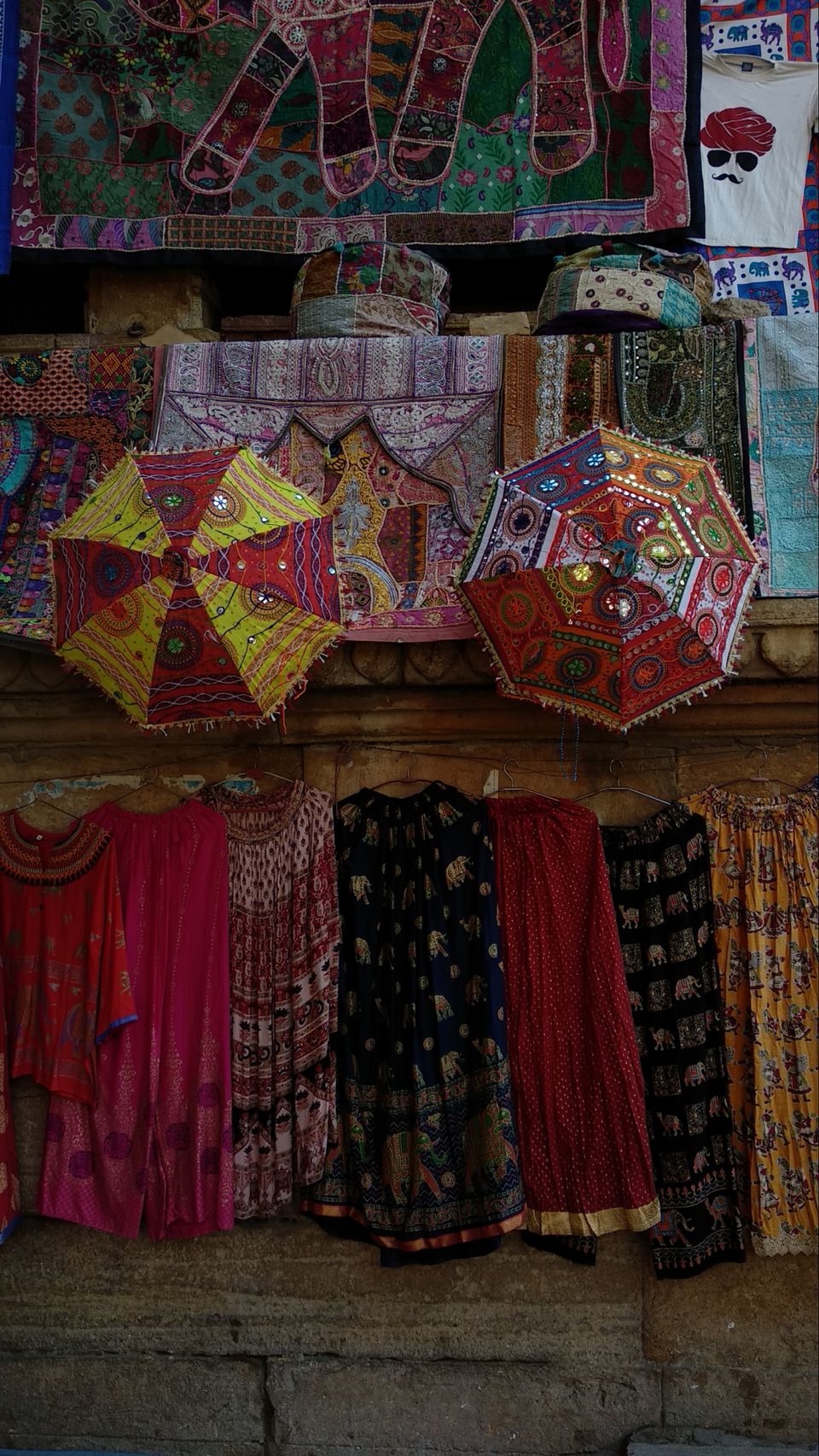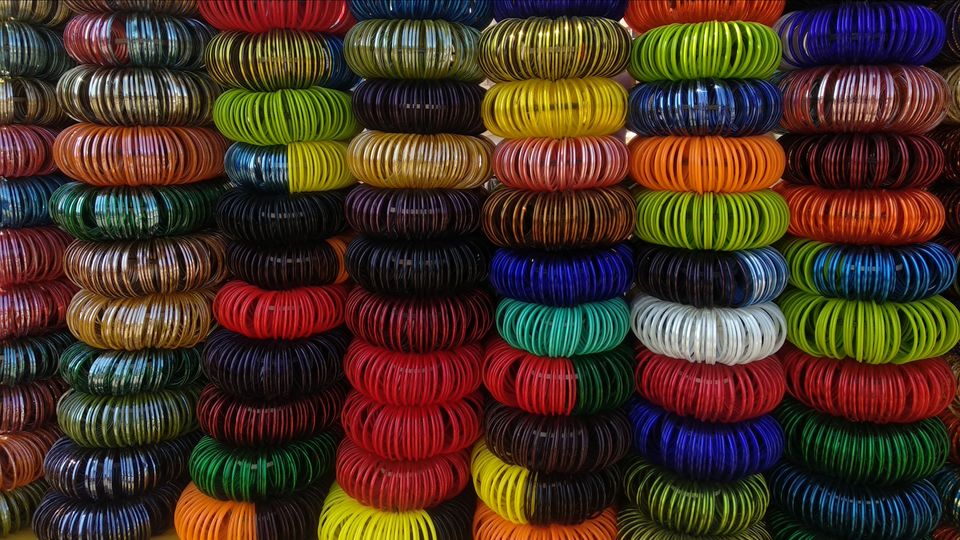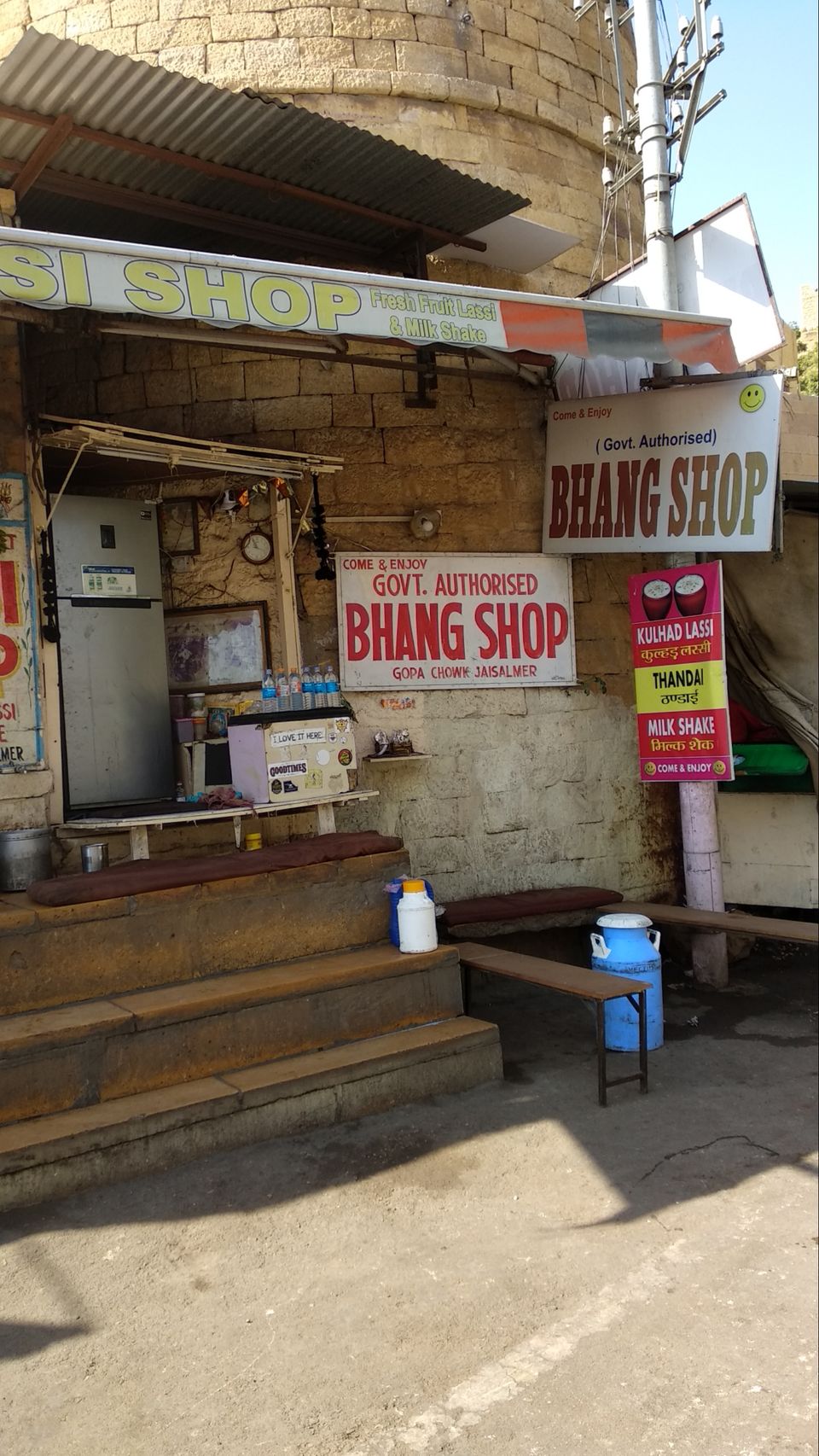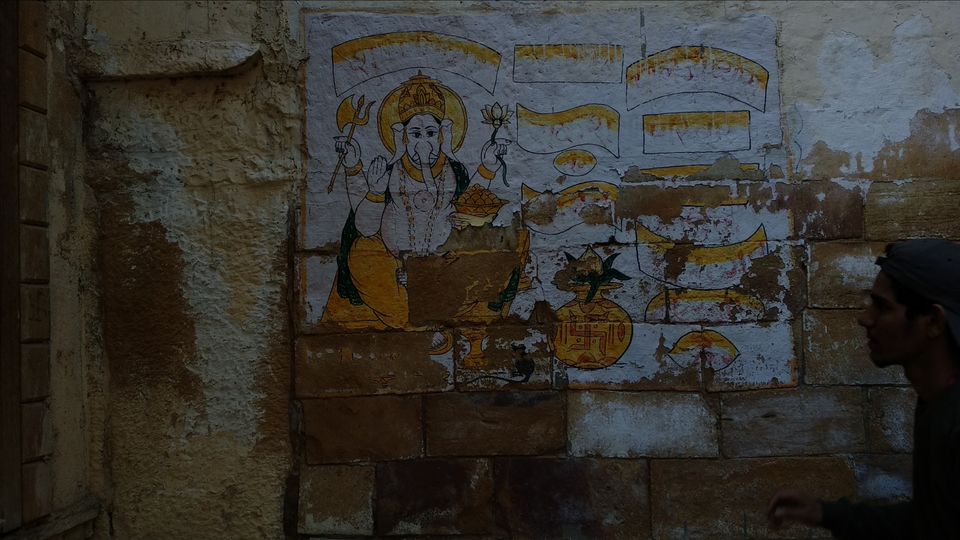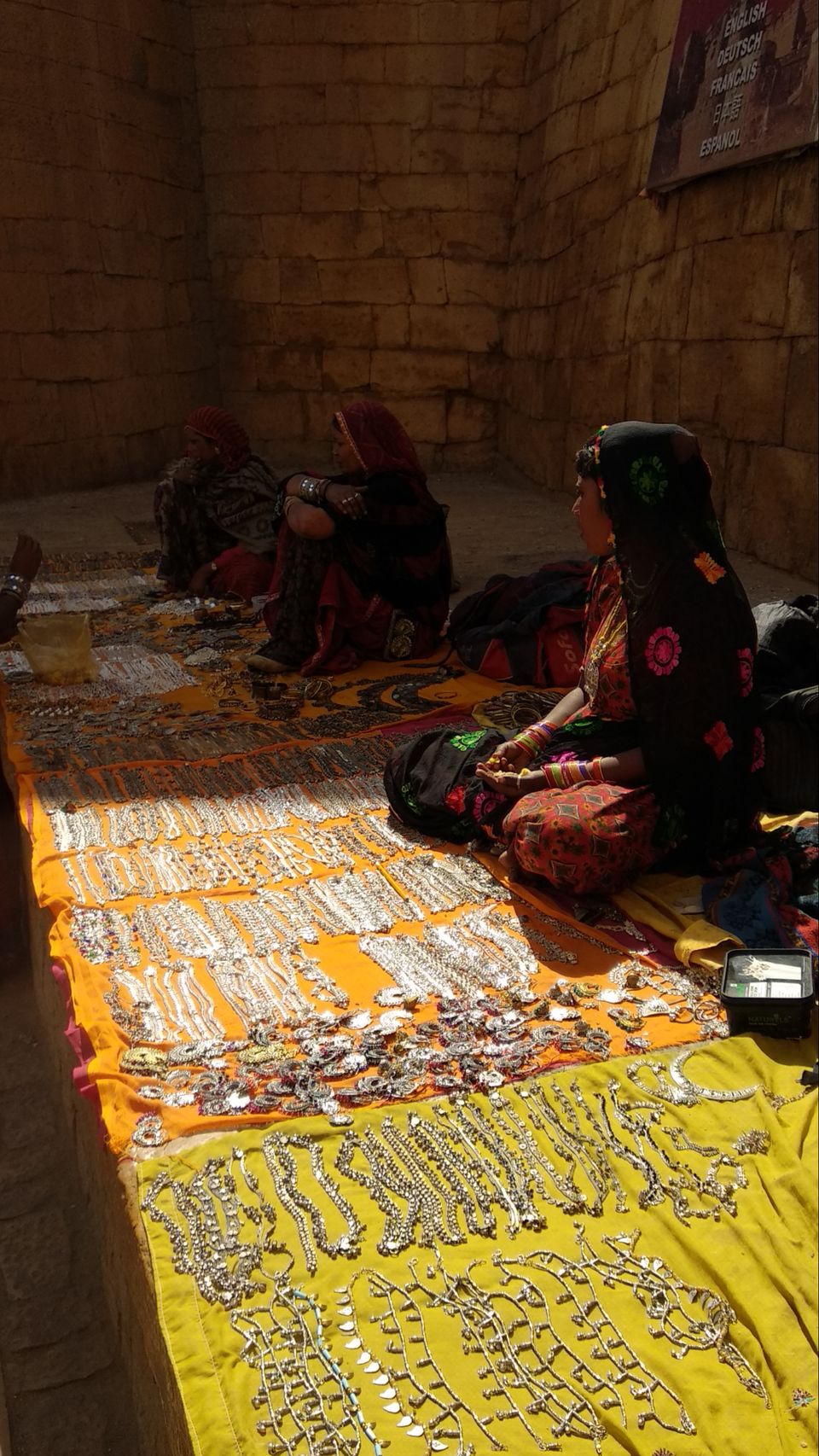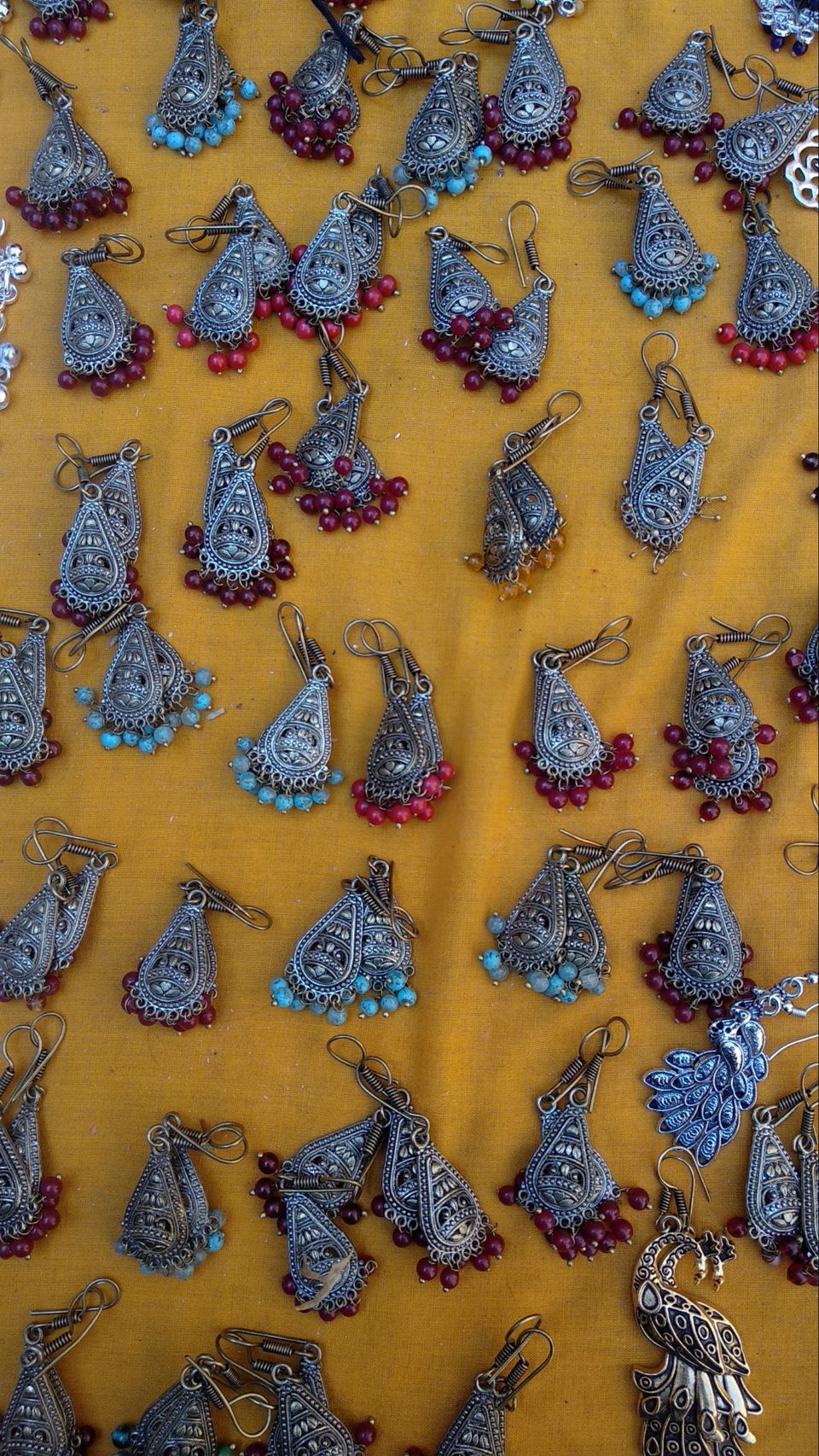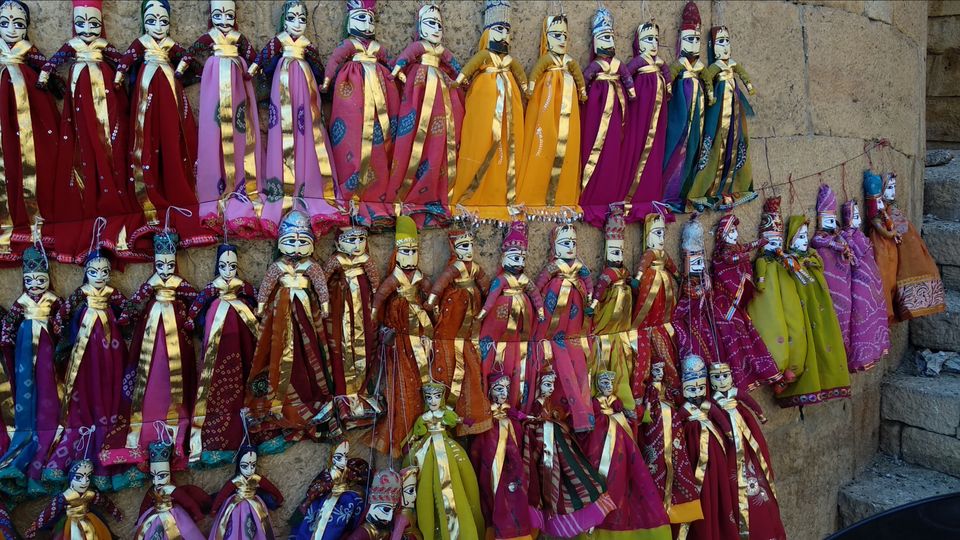 Reached ajmer by morning. From here there is bus to Pushkar which is like 12kms away from ajmer. It was glad we booked our moustache hostel there also. Wonderful time with these people. They welcomed very happily and gave us a tip to book from thier websites rather than booking.com to avail their 10% discount. I had a bath from there, then i put an ear swab to my ears. Lol it got stucked. 😅 I was worried since i can't put that out . So i walked outside the street to find a clinic. The street was really beautiful and i couldn't enjoy it coz i was in trouble. Finally got a clinic. This clinic looks like it was in 1970s even if i was born in 90's 😅. I told them my problem. The doctor just put something in my ears, twisted and got that swab from my ears. So easily. Just 20rs for that 😅. I called Nazi to come there where i saw a beautiful sunset in the pushkar lake with the classic songs of the people and also the travellers. I loved it. Perfect sunset it was.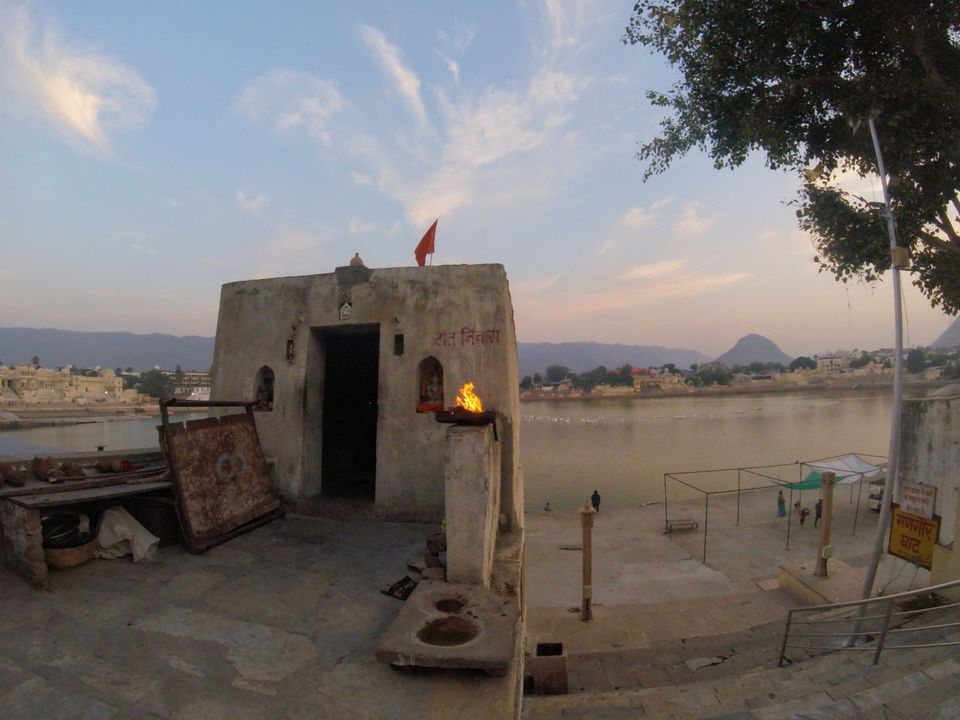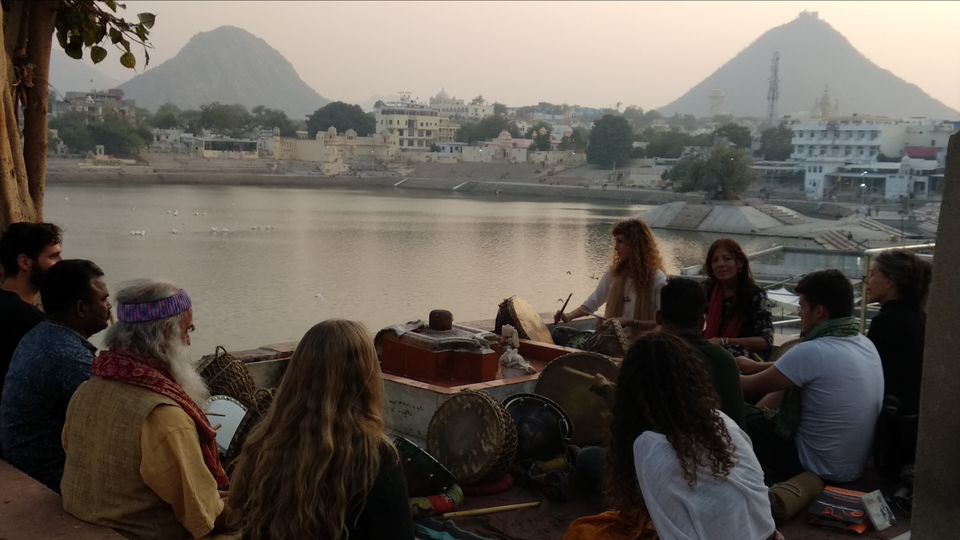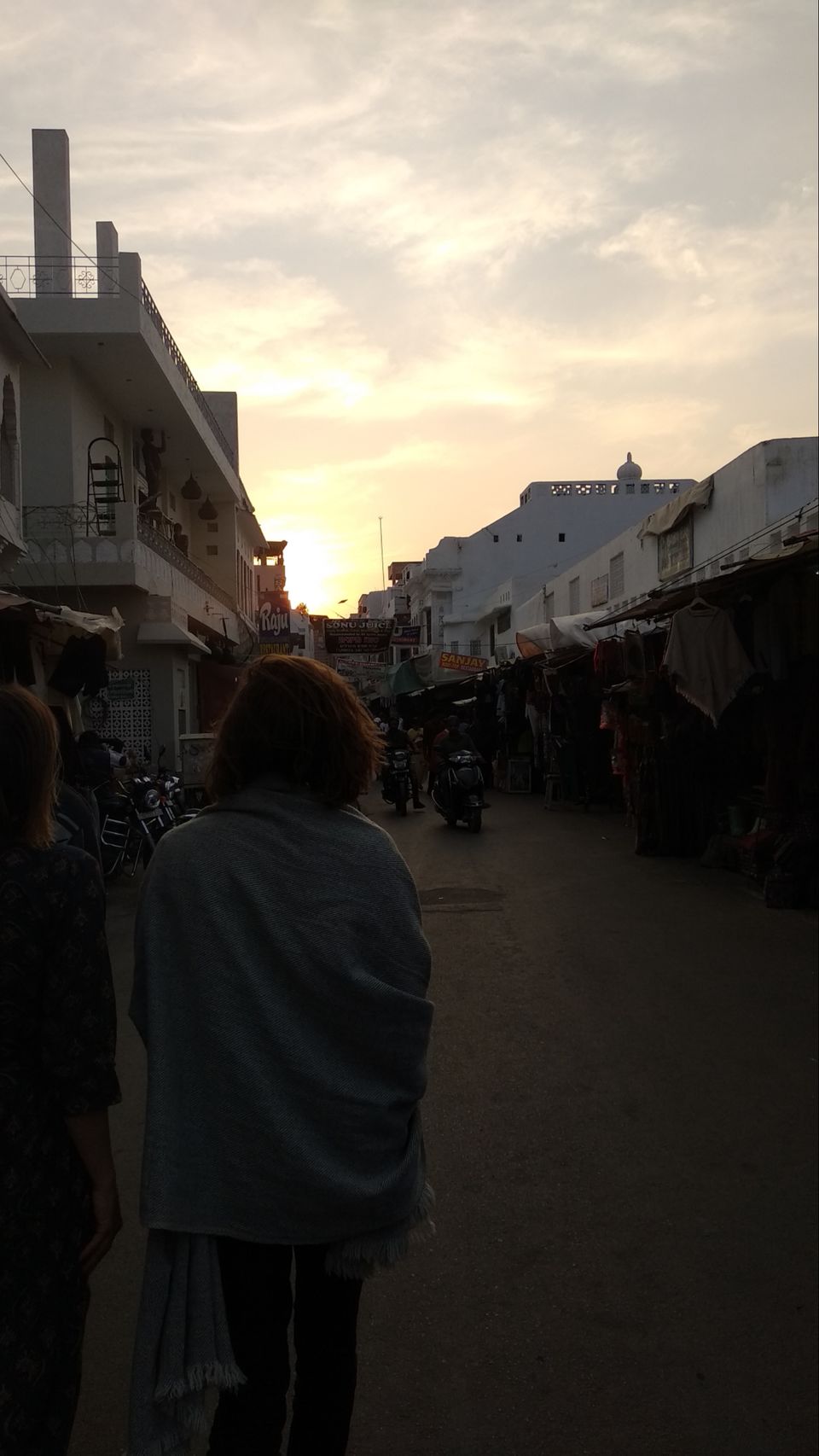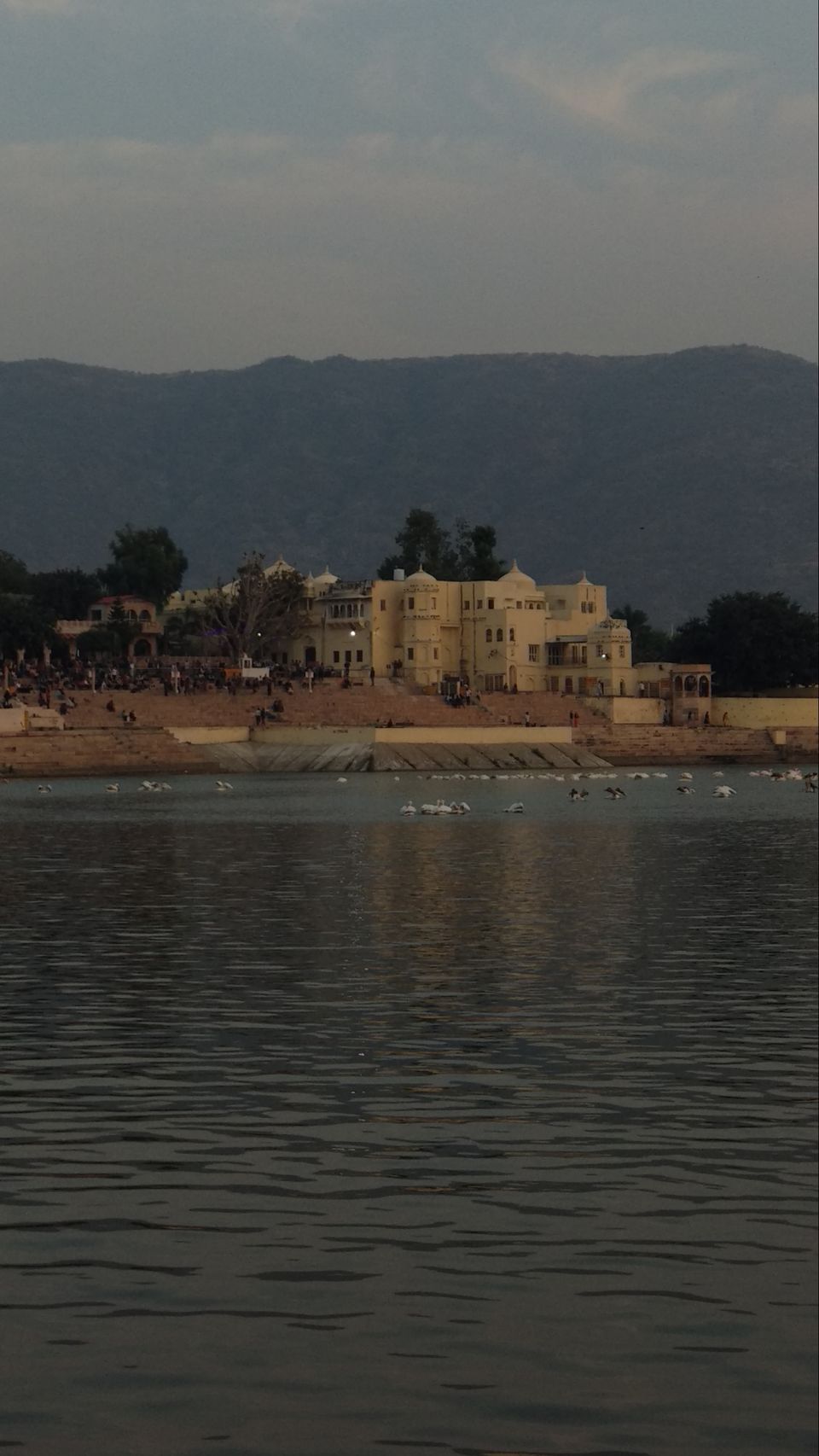 Ajmer is famous for its dargah shareef and the qawali songs. We reached here on friday. Had our prayers . Got a free chicken biriyani 😁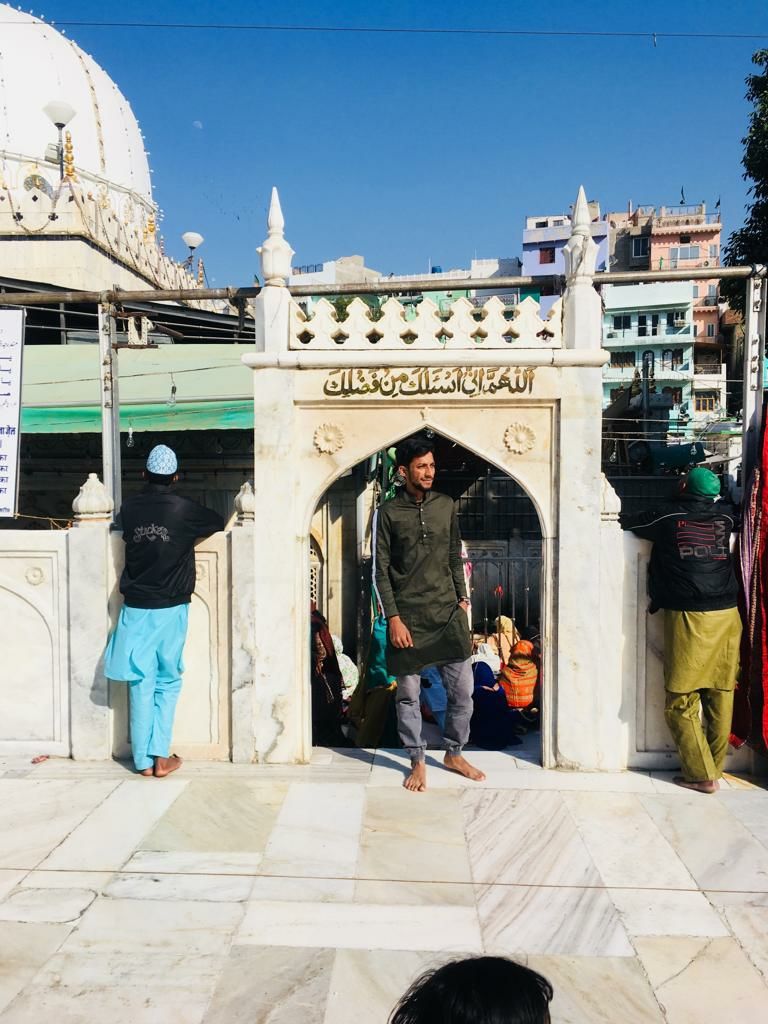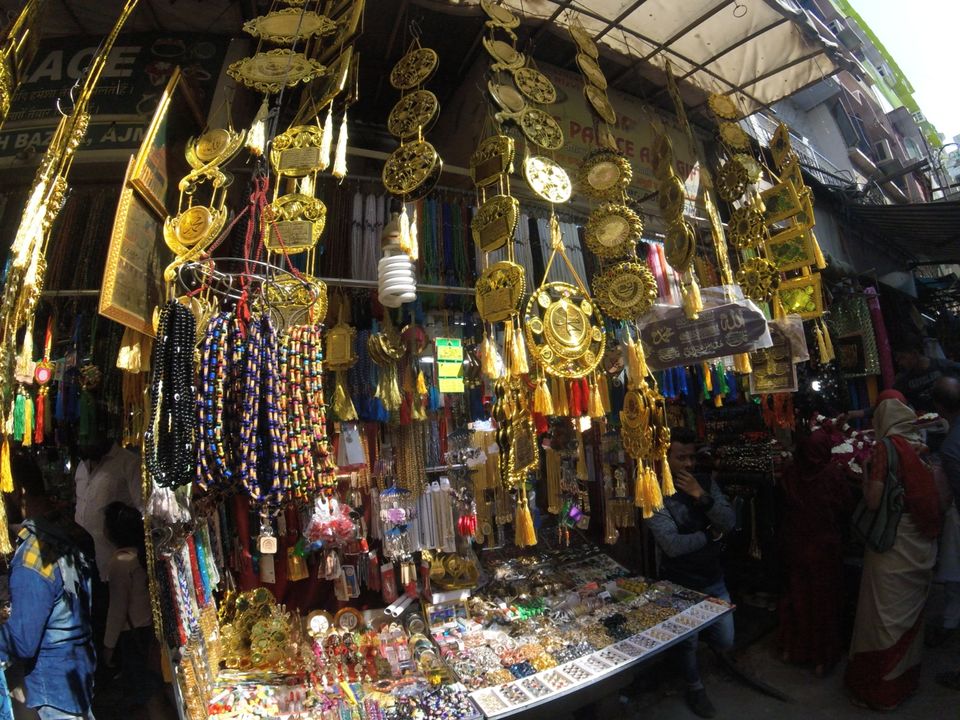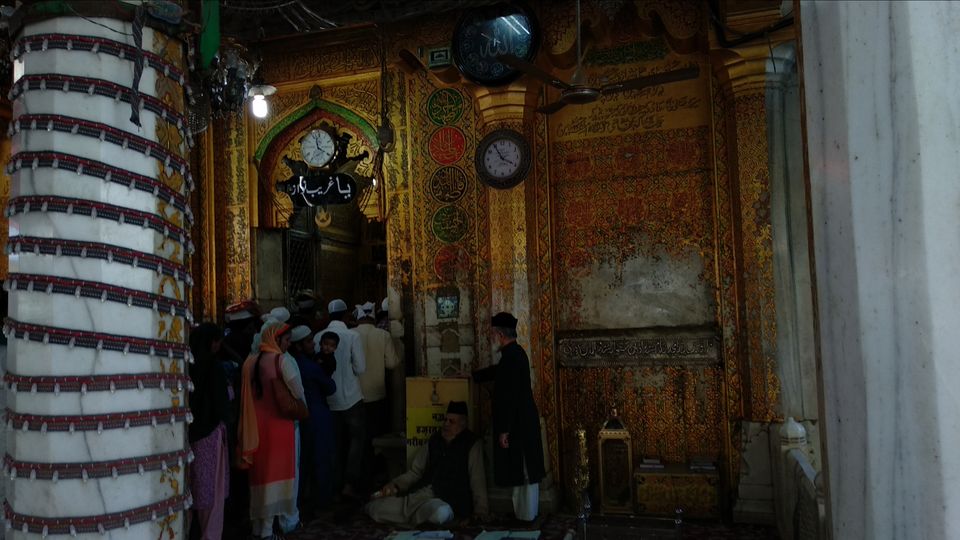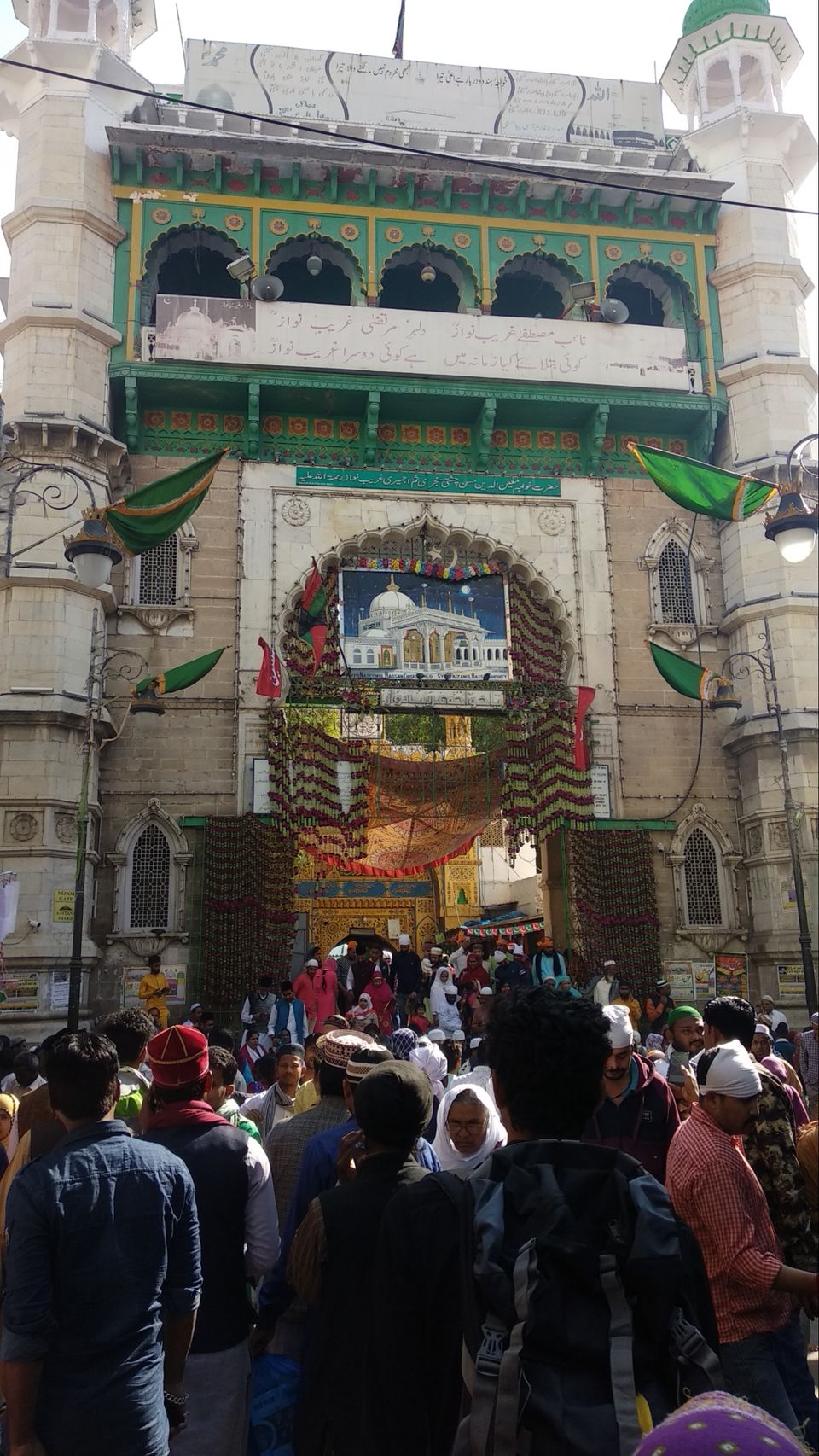 Our next desitination is Jaipur. Our decisions changed suddenly. It was to go for shimla, so we spent only a night in jaipur. Hawa mahal was the main attraction of Jaipur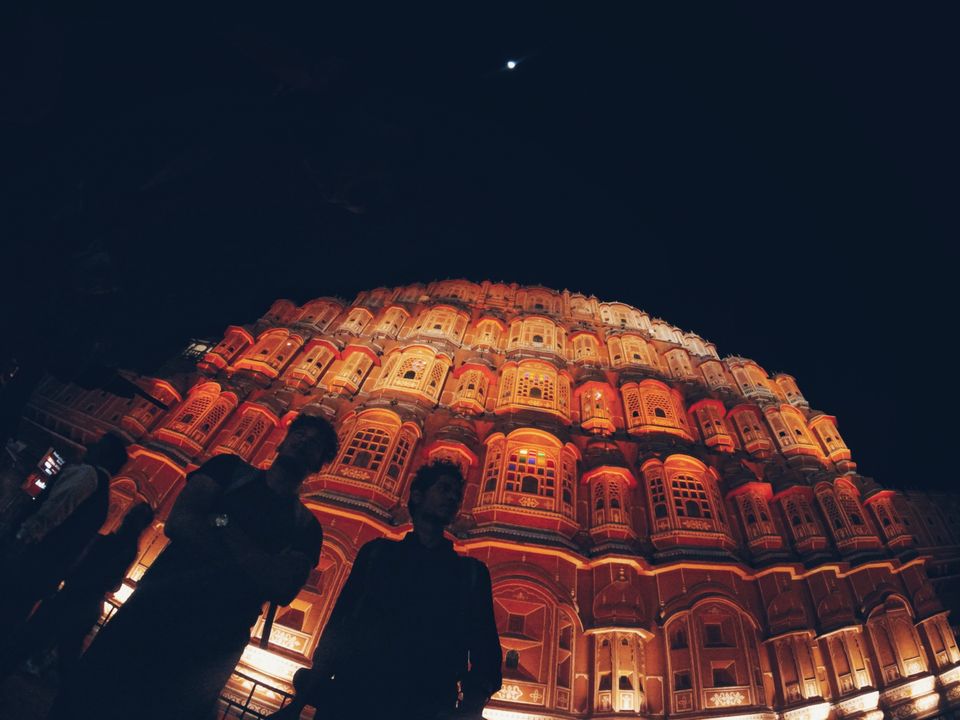 We got a bus from jaipur to delhi by evening and reached delhi by night. My friend Abhay was working in bangalore and we met him like. We were the old monks at college😁 It was very good time with him and he directed us to the bus station to reach shimla.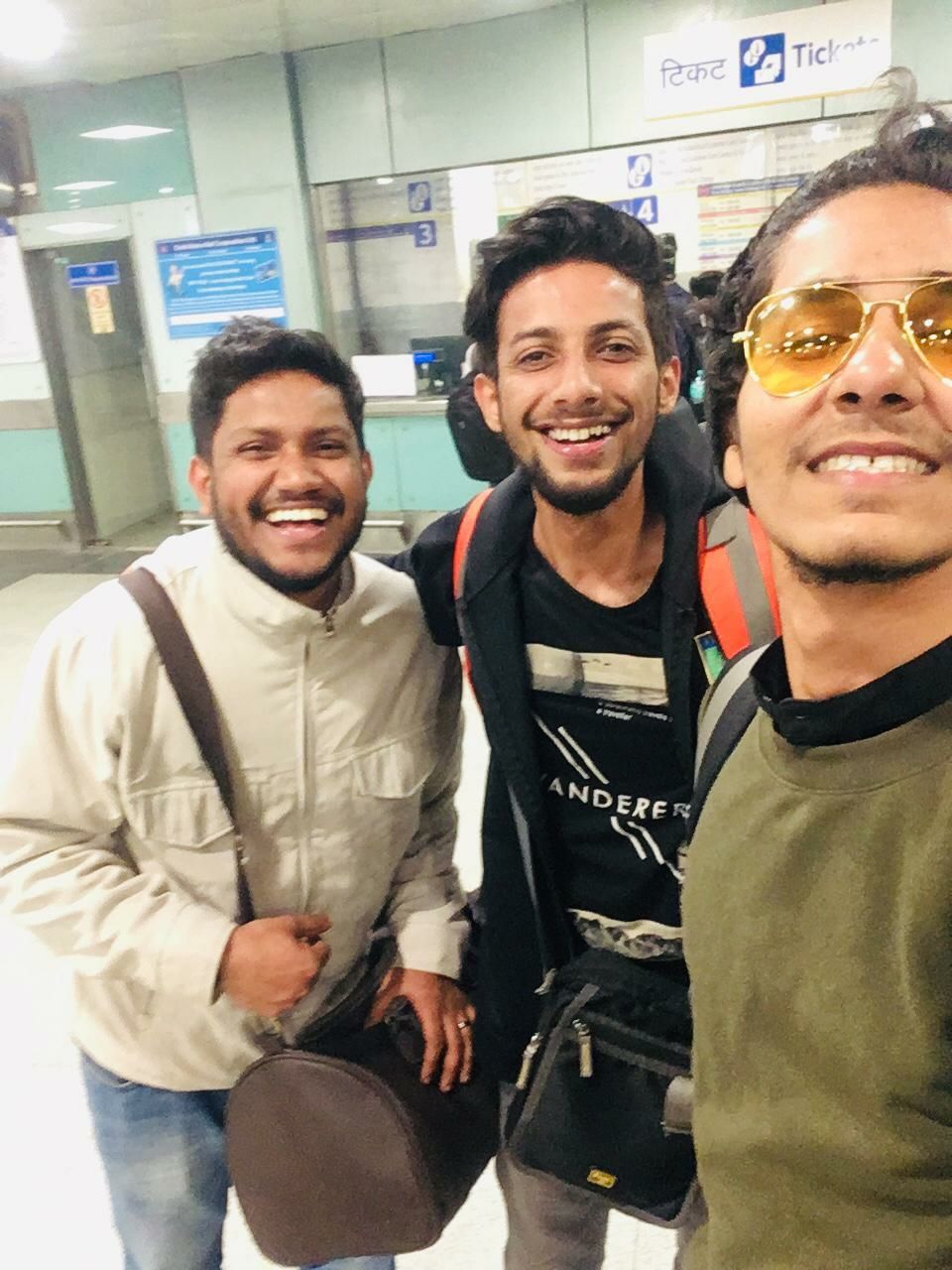 We reached shimla early in the morning and was freezed since our room check in time was at 12pm 🥶 We waited for that having a tea which made us warm. We really got cheap room with great facilities. Our main goal was to see snow. So we prepared for that. Went out to Kufri the heaven. We had a wonderland feeling when we get out of the bus from shimla to kufri. It was heavy snowfall and the roads got blocked. And somehow we reached shimla back.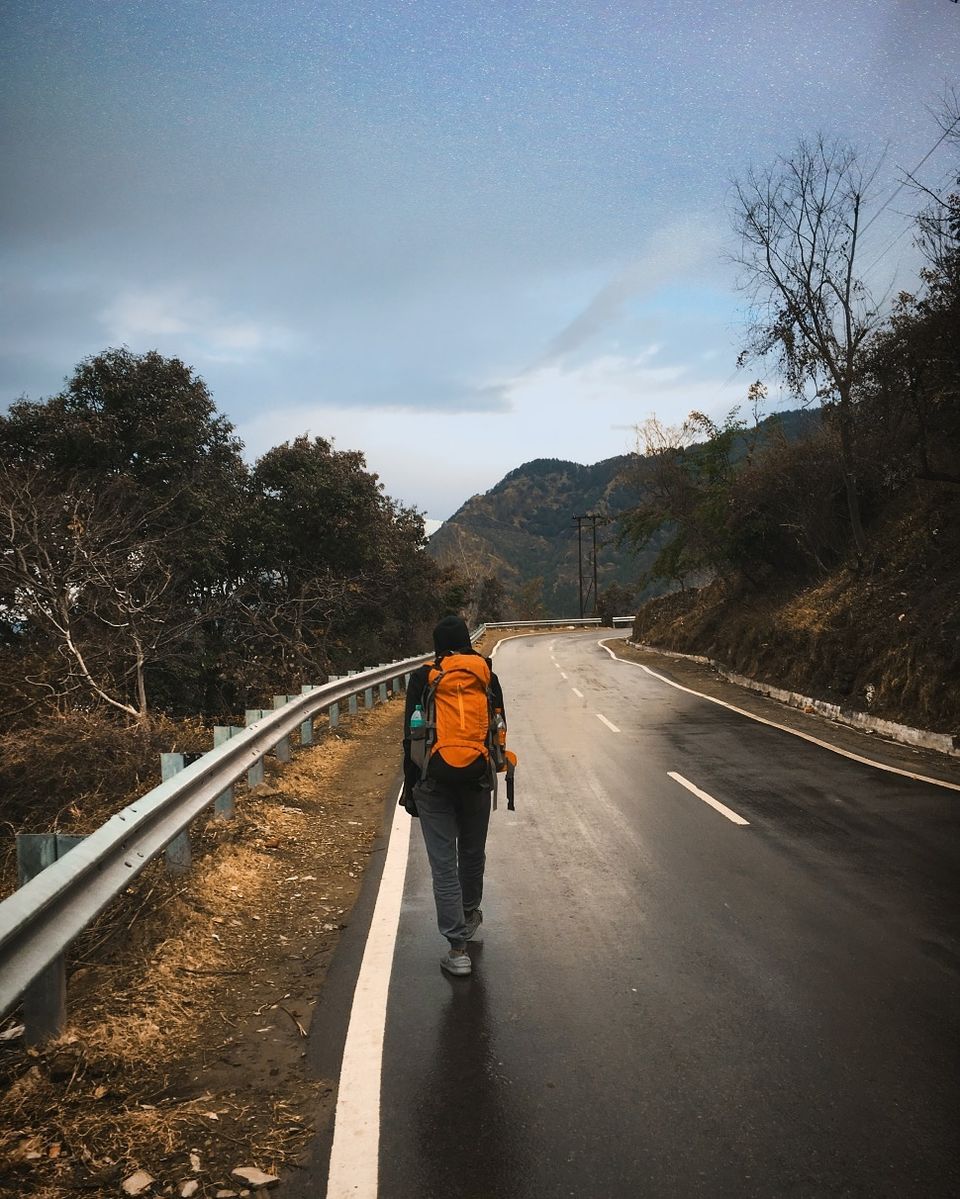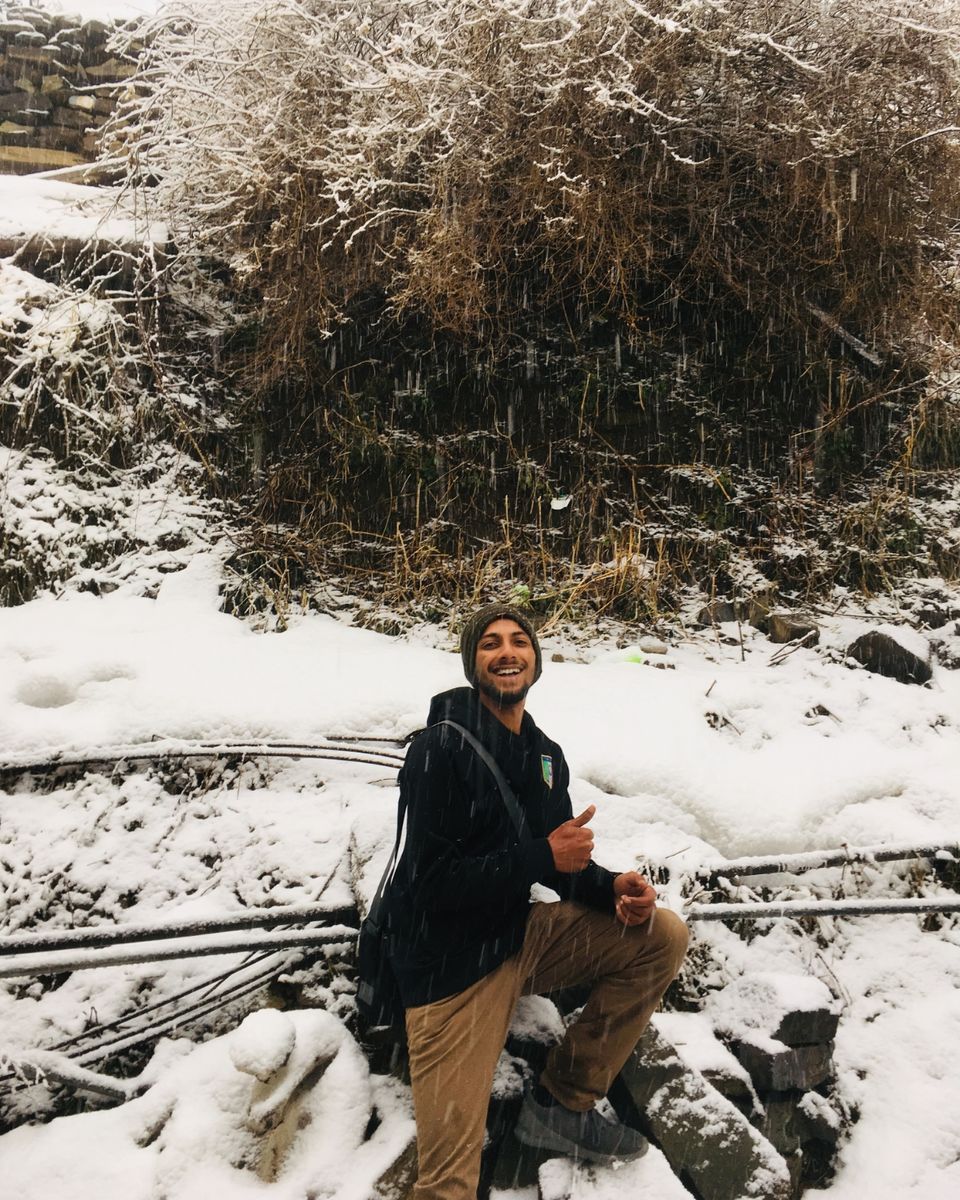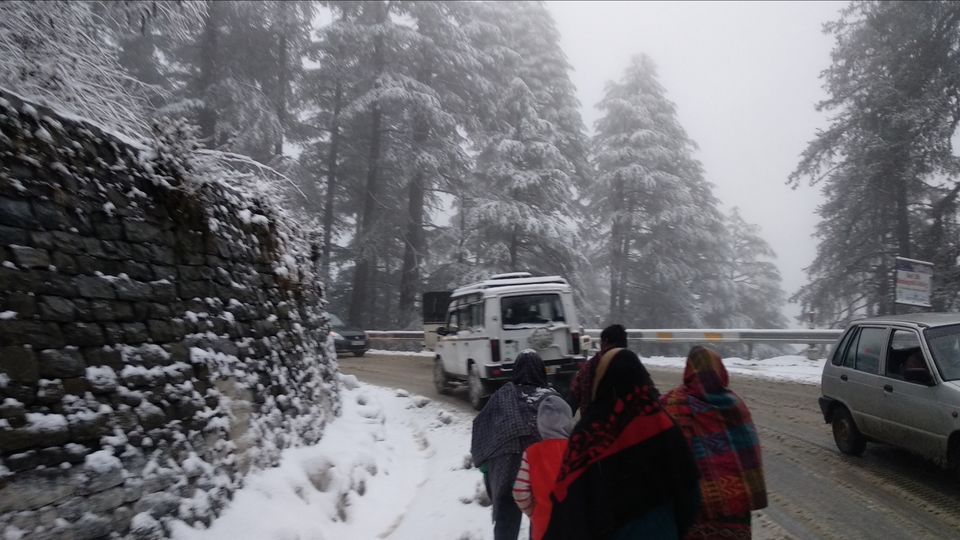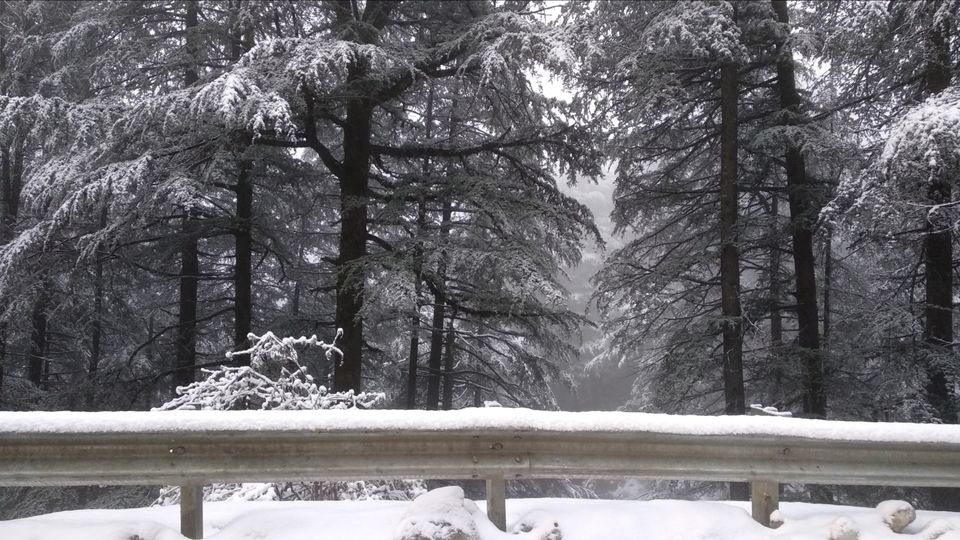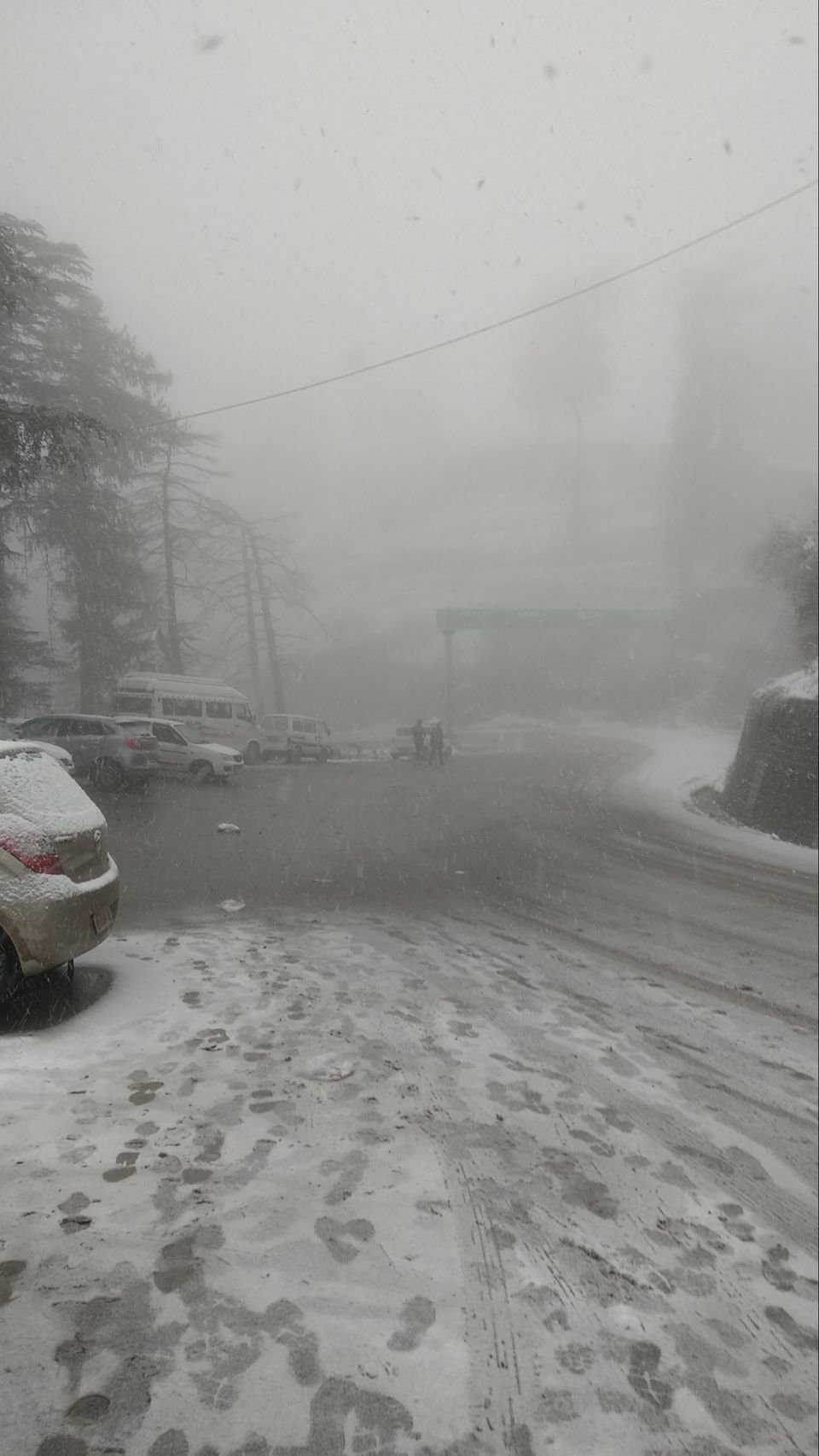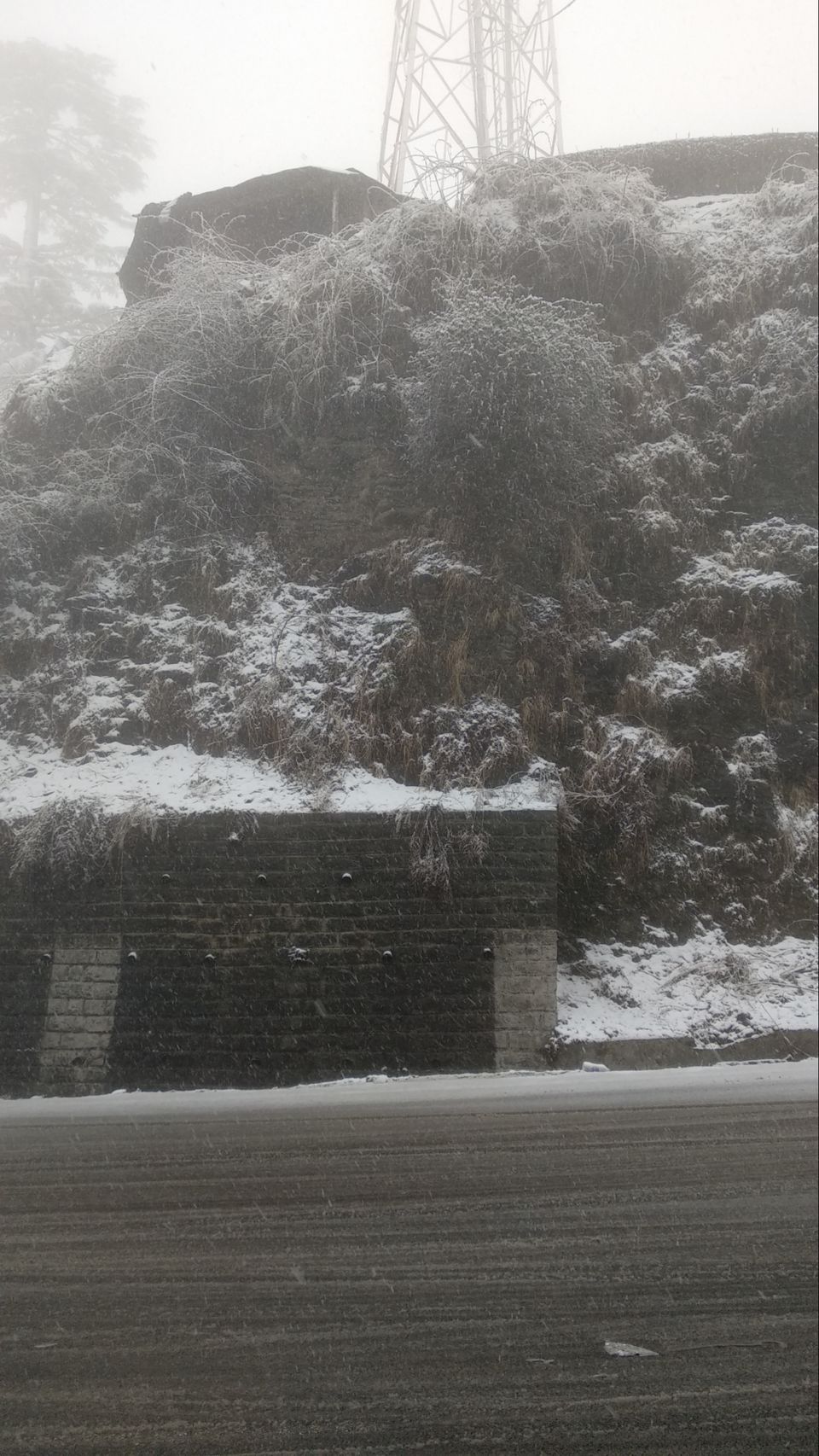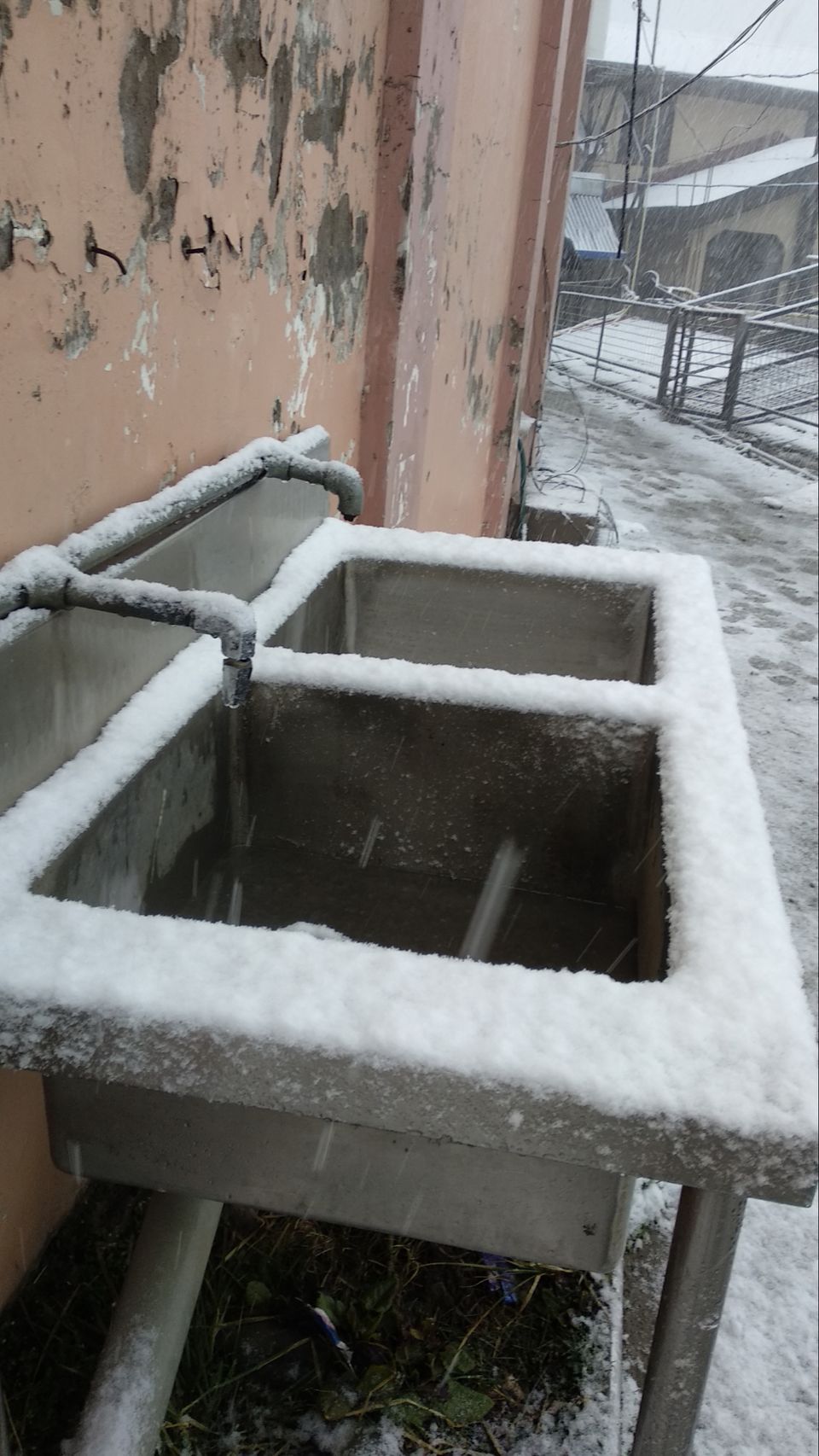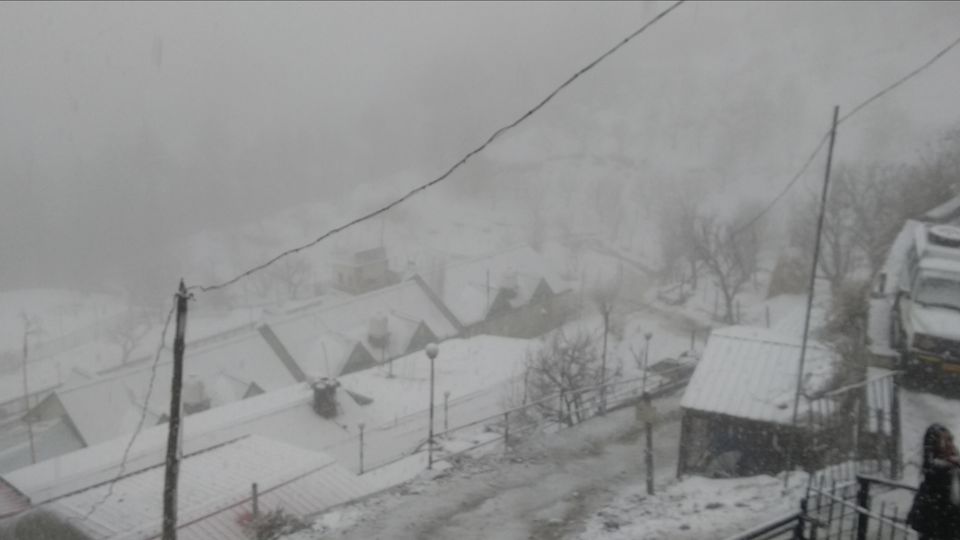 This day was to explore the shimla town after our excitment seeing the snow for the first time. There is some good markets in shimla which will be loved by the people who loves shopping.Mall road in shimla really gives the view of some European streets.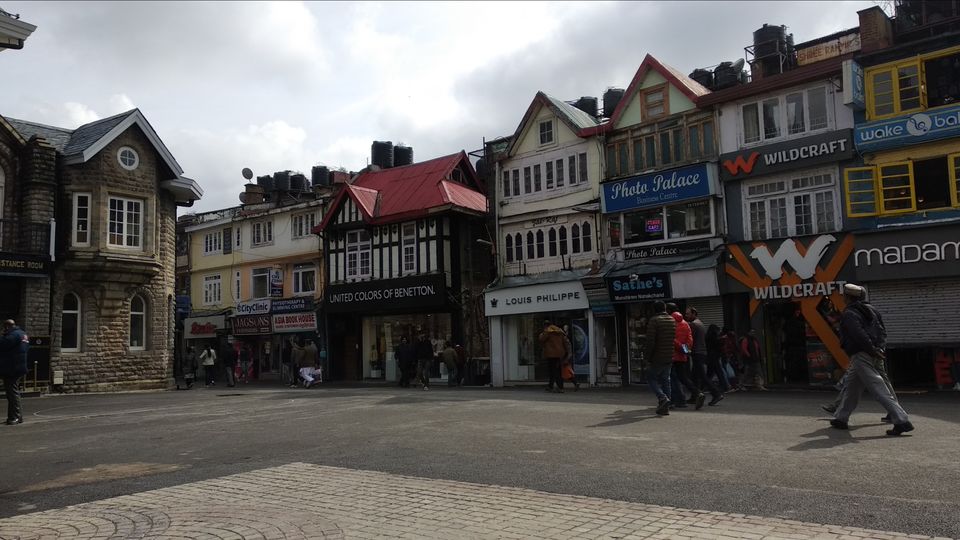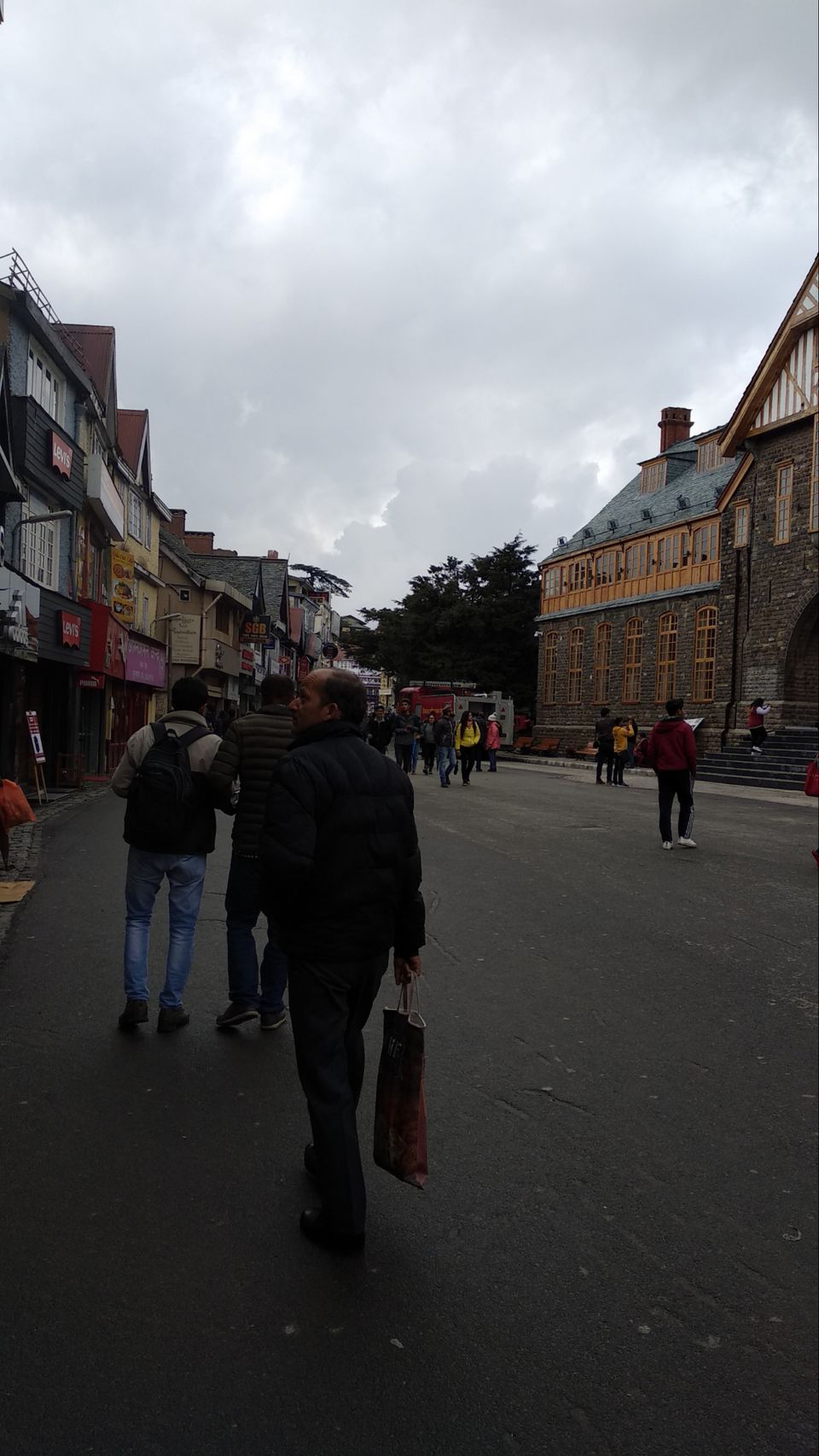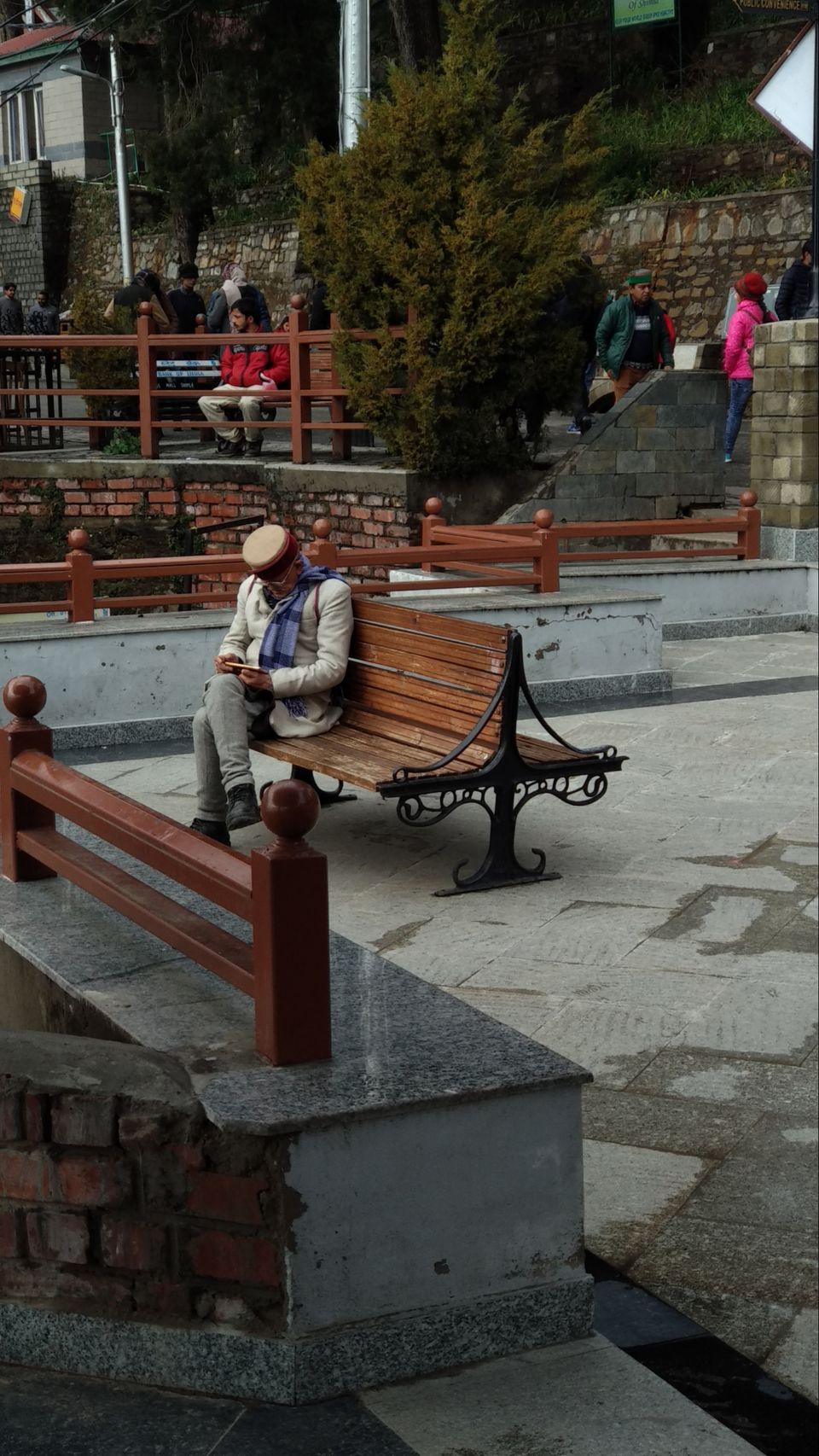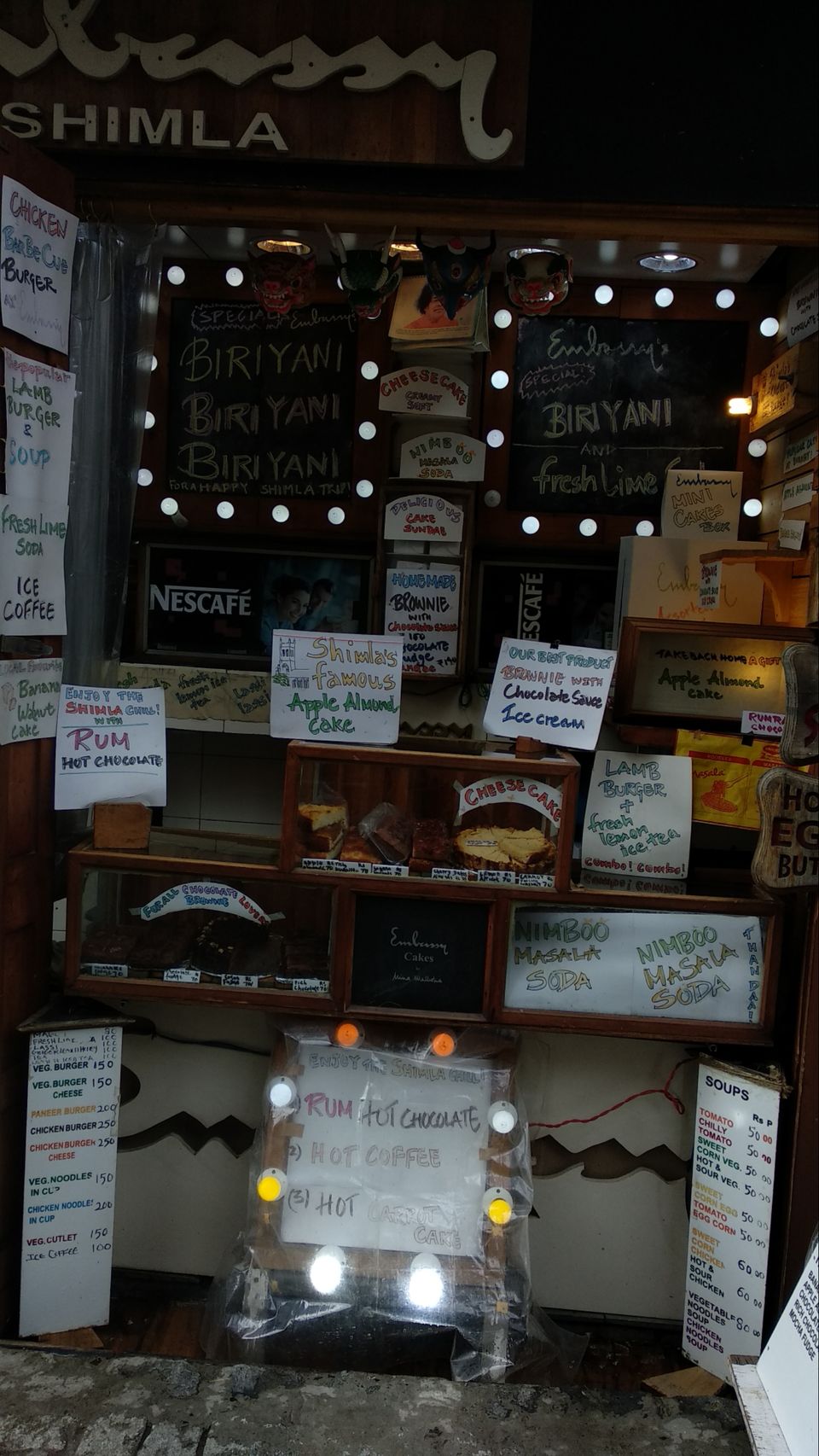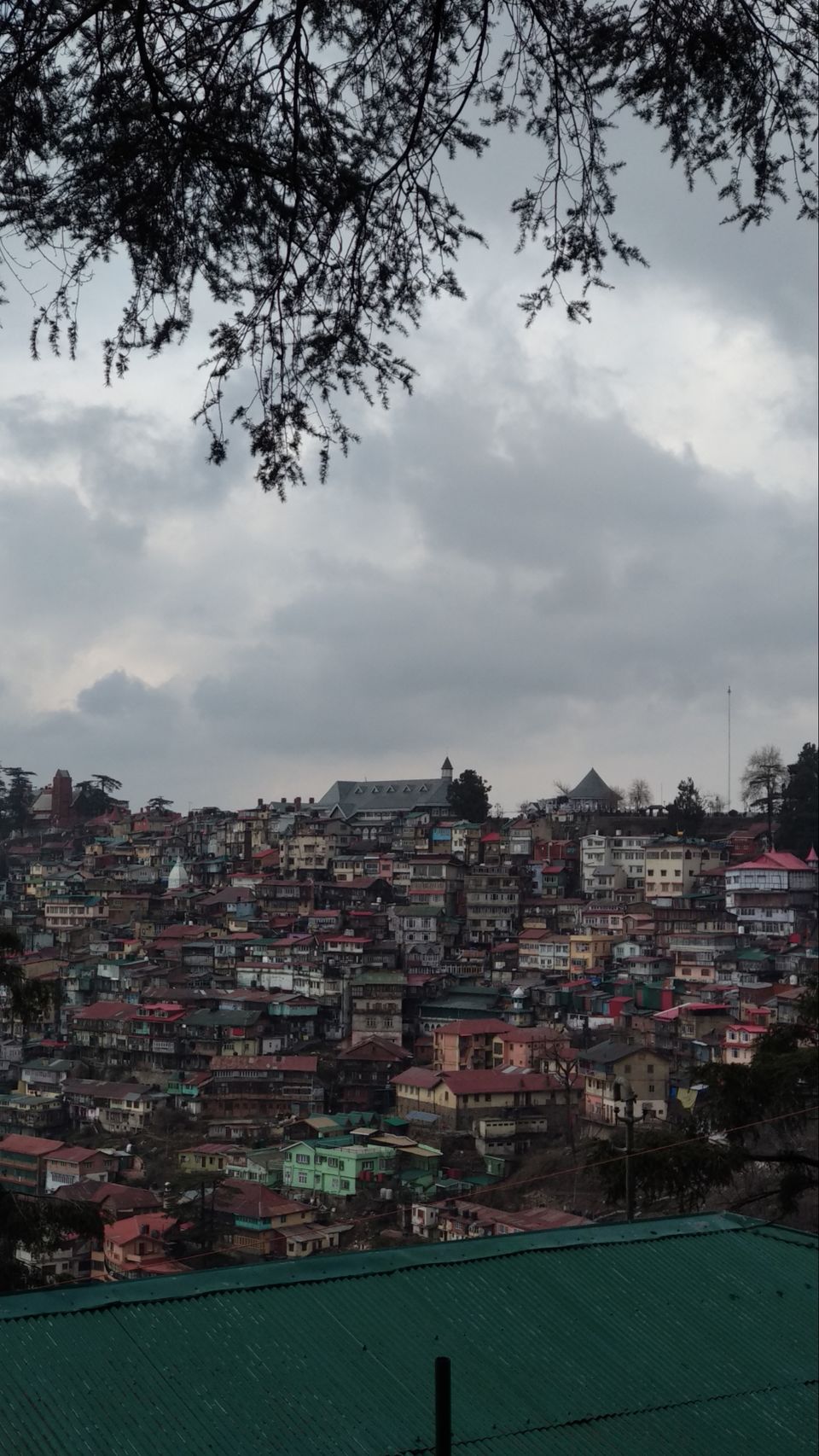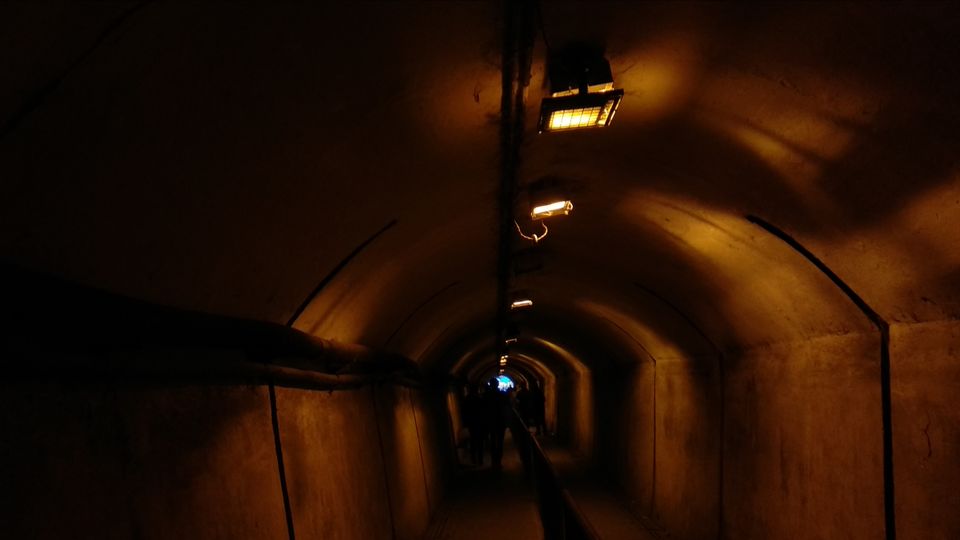 We returned to delhi from shimla and reached agra to see the 7 wonders of the world. Taj mahal.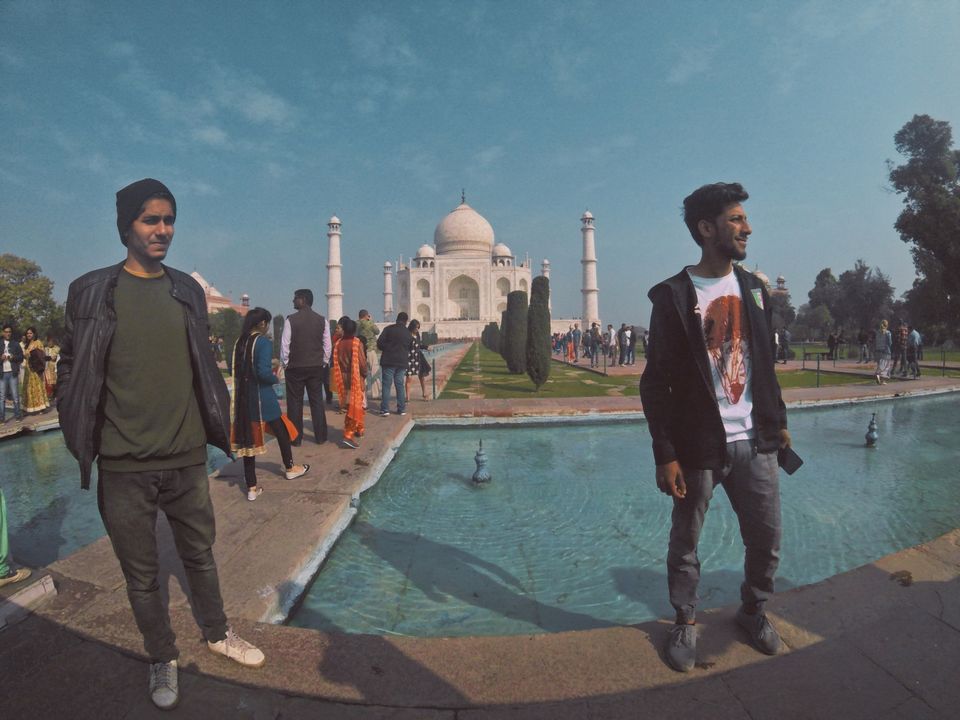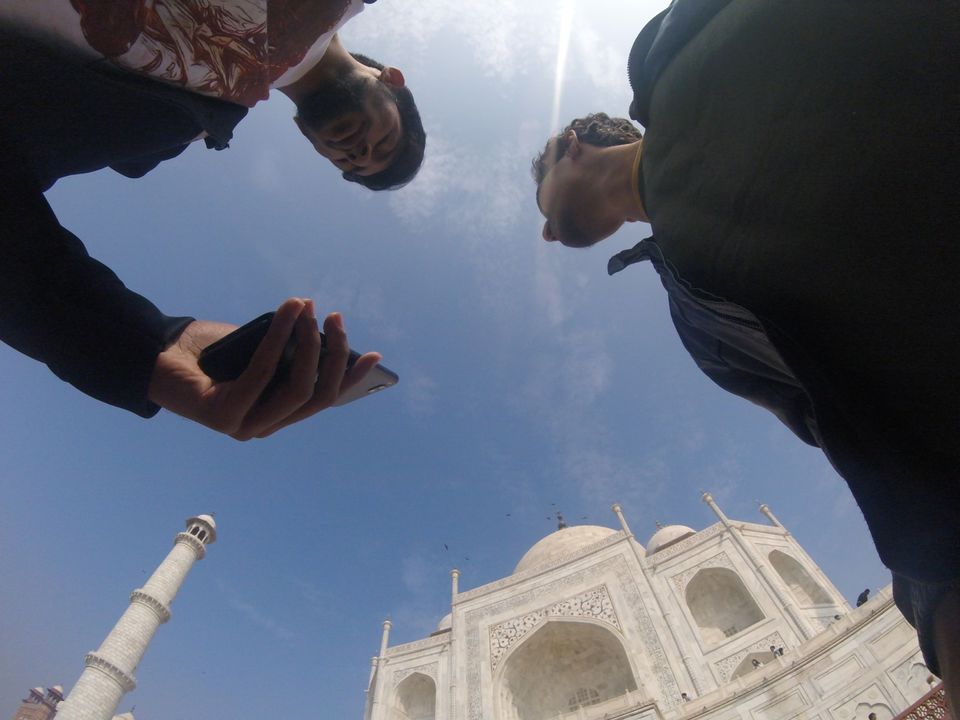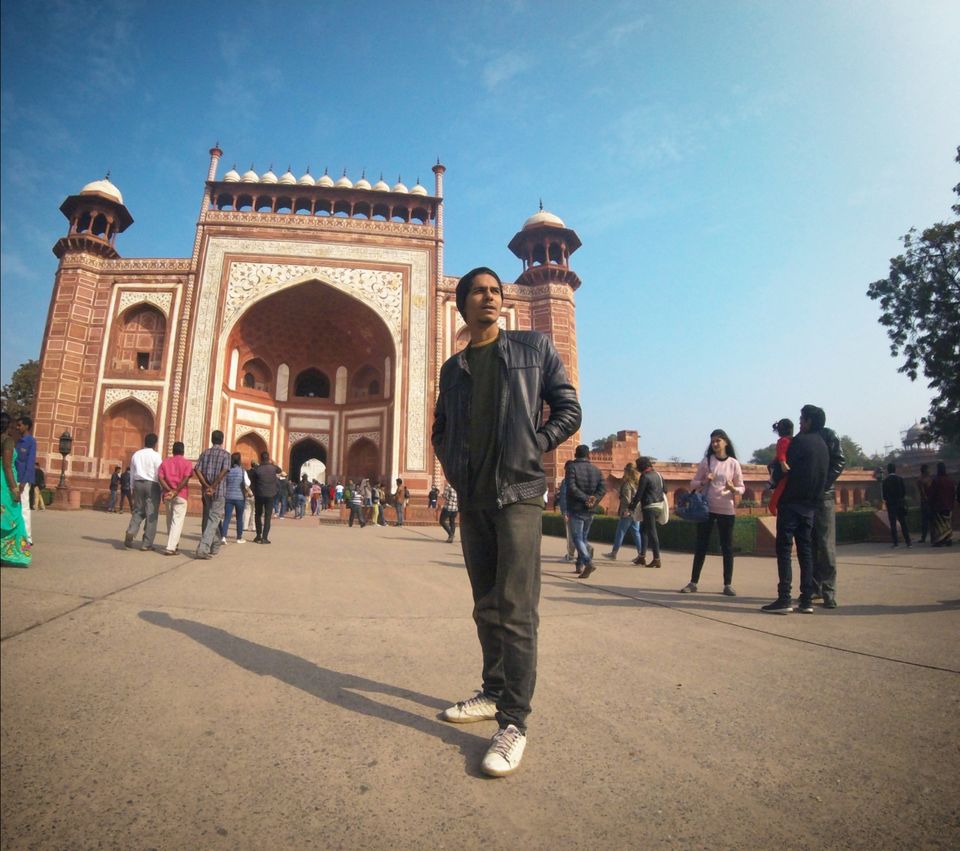 After some mindful of experiences we headed to mumbai to see the gateway of india and taj hotel. After some rest from the mumbai port harbour, had a delicious sheekh kebab from Gulshan-e-iran near csmt station.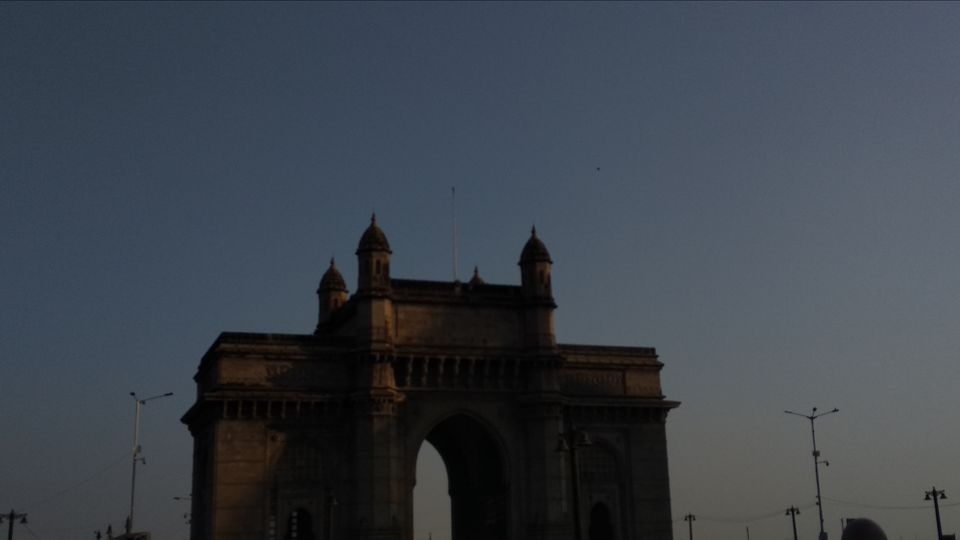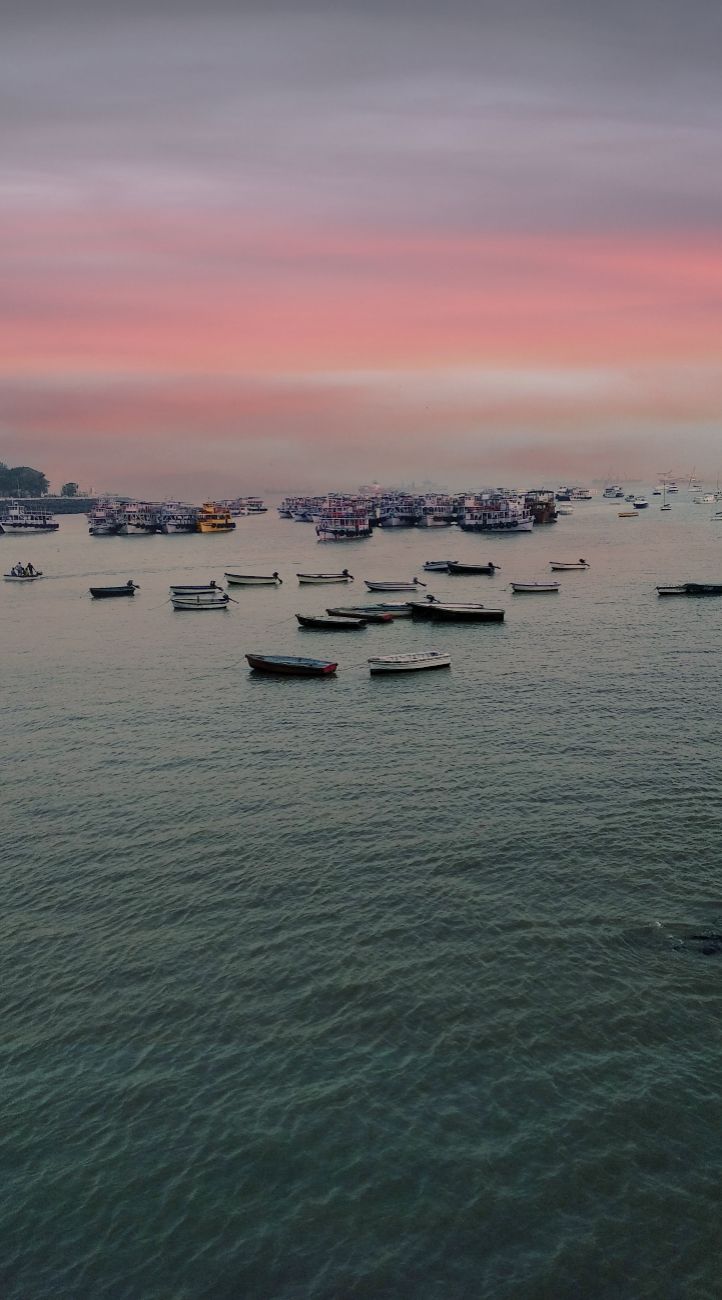 With lots of experiences and joy we returned back to our hometown longing for another destination. Hopefully soon.
My total expense of the travel is Rs.8500/-