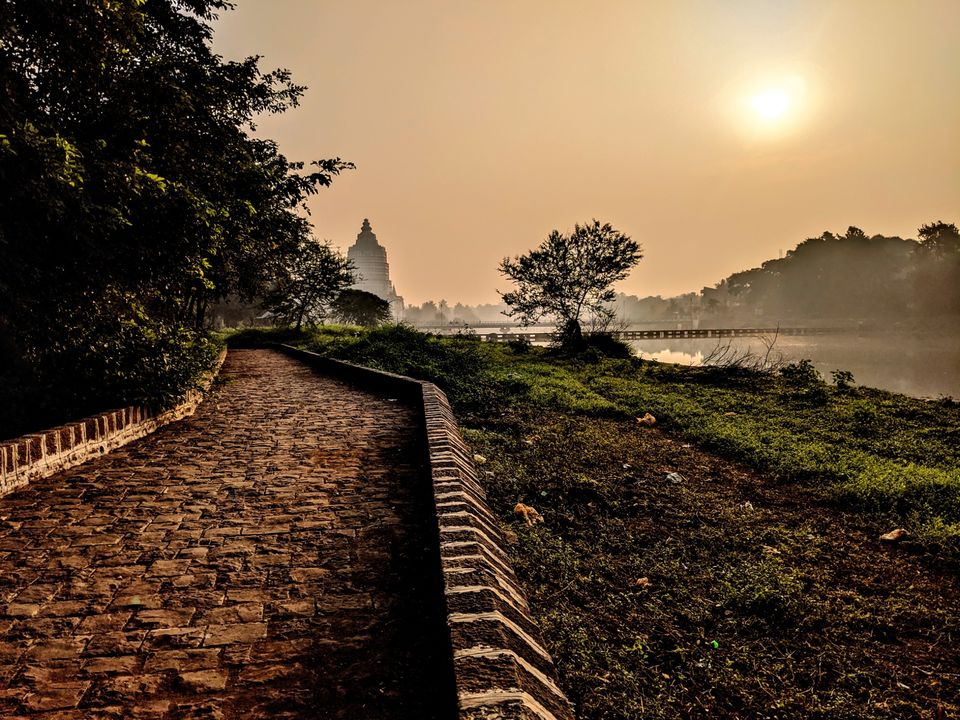 After a boring Saturday , We (Me & My friend Kshitij ) decided not to waste our Sunday laying down in bed.
After a small research I found a place called Alandi devachi situated at a short distance (20km) to us.
My personal motive was to see sunrise sitting at the banks of INDRAYANI River.
Somehow I convinced kshitij , Thus we sacrificed our morning hour sleep and left the home at sharp 6 am .
As we reached by 6.30 in morning , I saw it as a smaller version of Haridwar. People were taking holy bath in INDRAYANI river, Sacred Chants and bell sound getting into the ears, fresh morning air and above all , a rising sun. Whole arena was filled with a ton of positive vibes.
Then we got to know that , this place is famous and sacred from 13th century . The place is associated with Saint Dnyaneshwar who was a famous poet of the 13th century and is known for the translation of the Srimad Bhagavad Gita in Marathi.
Place have some good temples and historical sculptures. A peaceful and holy place with beautiful serenity. If you are living in pune then you can cover this place in half a day.
After all we returned home with great peace , positivity and Photographs 🙃.