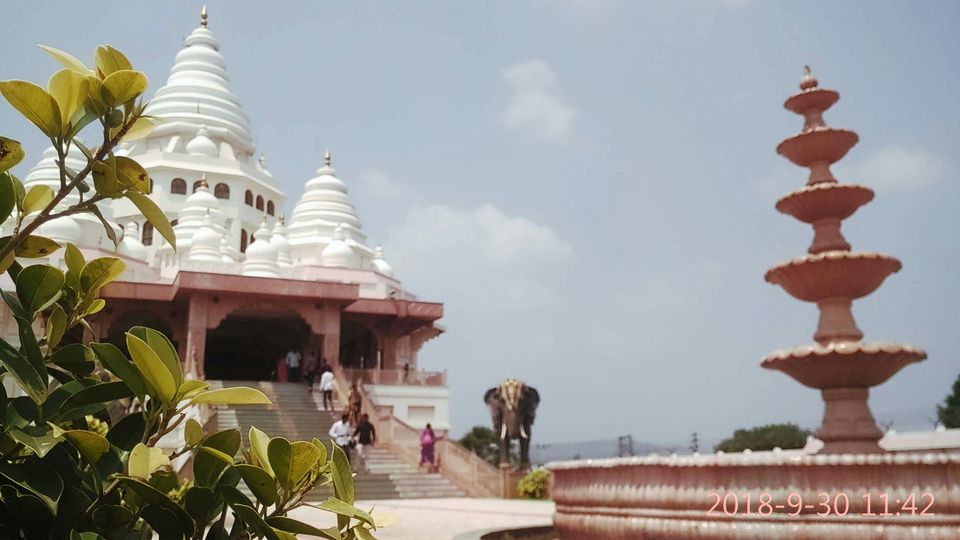 Pune! Are you shocked? Don't get bother. As you know Pune is known for its world class education. Education is became basic need of today's life, that's why many students across the whole world come here to take 'Gyaan'(Education). If we starts searching about Pune, we will come across so many things which will fall you in love with Pune traditions. I came here for my Chartered Accountancy Course and fall in love with pune.
Hi, here is your Dream. Follow me for finding "W'here'isyourdream".I'm wayfarer, young solo traveller. So wanna ride something through my diary? Let's start ride with blue background about this spiritual place.
Whenever we hear word in Marathi language, our mind surprisingly starts thinking about Saints from maharashtra especially about Sai baba, Saint Tukaram, Vithhala. So today we are going to start our journey through one of those saint -Saint tukaram.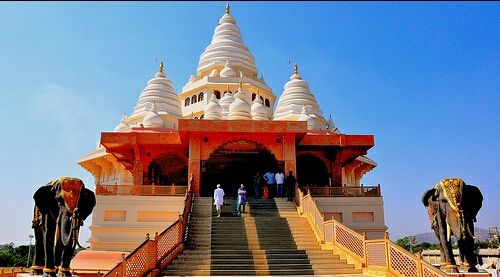 Saint tukaram's temples were mainly situated in Dehu. Dehu near pune is primarily known for its association with Saint Tukaram, a towering figure in the annals of india's religious history. His legacy is particularly manifest in this part of India. There has arguably been no better practitioner of Abhang form of devotional poetry.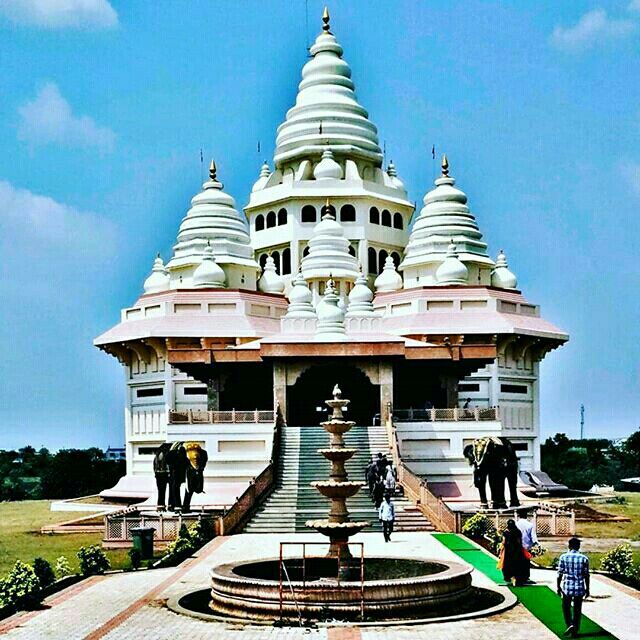 Hi, here is your Dream. Follow me for finding "W'here'isyourdream".I'm wayfarer, young solo traveller. So wanna ride something through my diary? Let's start ride with blur background about this spiritual place.
There are quite a few temples in Dehu bearing the tag of Tukaram. I visited the Tukaram Janmasthan Mandir, the home in which he grew up and the Tukaram Gatha Mandir(memorial).All of them are set on the backs of the Indrayani River which flows through Dehu.
Post-monsoon,the river made for a good sight, full and flowing. On a off-day,it should be easy to find a spot on the bank of the river and spend a fulfilling hour or so. There are numerous syringes withing the temple to Lord Ganesha, Vitthala, Lord shiva and others in the pantheon. The visit included an absorbing scene that typified the influence that Saint continues to wield in these parts. There were about 50-60 women of varying ages seated underneath a shamiana erected in an open space adjacent to the sanctum. They were hunched over books that compiled the saint's Abhangs. Duly aided thus they sang them aloud in rhythmic bursts that reverberated through the temple. A fitting sight.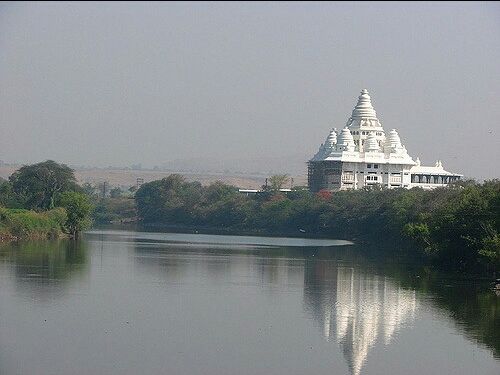 The home in which he grew up is but 50 odd paces from the main entrance of the Tukaram Janmasthan Mandir and is worth a quick visit. The home, which must have been larger in its heyday, is now pared down by surrounding encroachment to a single hall with a mezzanine floor doubling up as a patchy looking balcony.
Tukaram Gatha Mandir is a different proposition altogether. It is a new age memorial constructed recently to pay a tribute to the eponymous personage. Space is no constraint here and the memorial feels rather roomy. The unique thing, as anyone who has been here will attest to, is elegant inscribing of nearly '4000 odd Abhangs' on the internal walls of the memorial for the marathi literate, this merits an hour or two immersion. For Tukaram devotees and/or Abhang aficionados, it is a veritable treasure trove. Being neither, still found myself engaged in a fruitless search for "Savle Sundara Roopa Manohara."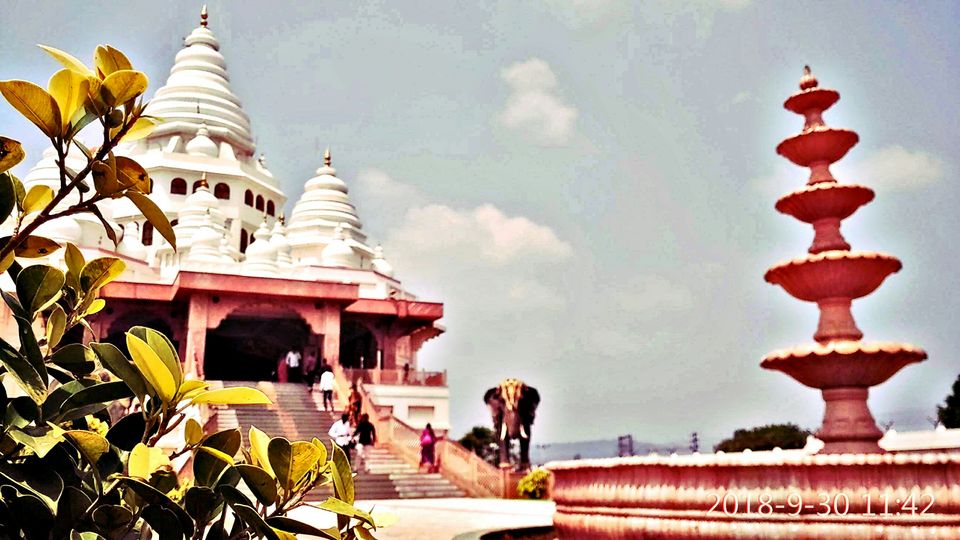 History of Saint Tukarama -
Let's see something interesting about Saint Tukaram Maharaj and relation of them with this place.
Saint Tukaram is one of the most revered saints of Maharashtra and ofcourse India as well. He was contemporary of Saint Gyaneshwar of Alandi on the other side of the banks of river Indrayani and a great devotee of Lord Krishna -known in this part of the country as Lord Vitthal.
Saint Tukaram spent most of his time chanting praises on Vitthal to the extent he even ignored his family. History goes that Lord Krishna himself appeared in front of him and he was taken to heaven alive in a flying chariot. This place is hence revered as a very sacred place and you have a temple of Lord Vitthal and his consort Rukmani Devi (known here as Rukkhumai). There is a memorial built under the tree from where Saint Tukaram is supposed to have taken off in the flying Chariot and this famous tree has been well preserved to this day. It is said that thousands of people from all over the India congregate at this place very year on the date of this miraculous feat to see this tree. Suddenly shaking and trembling exactly at the time when Saint Tukaram Left for his heavenly abode. You need a local guide to help you exactly locate these places and explain to you about sanctify and beliefs. Every year the palanquins if Saint Tukaram and Saint Gyaneshwar are taken in a procession from Dehu Gaon and Alandi respectively to the Vithhal Temple in Pandharpur which is a distance of about 270 kilometres. Millions of people from all over the world participate in this journey by foot which takes about 15 to 20 days. During this holy journey the palanquins and procession passed through many towns and villages and it is declared a local holiday on the day it halts in that town. A must see place for all interested in History and people with a religious/spiritual bent of mind.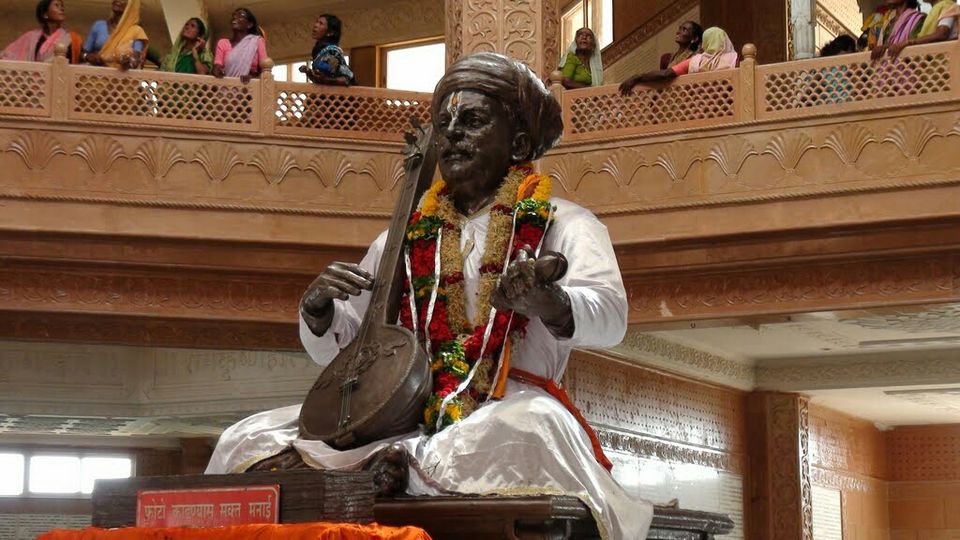 In sum, it is a good half-day/day trip from Pune.
How to reach -
1) For those approaching from the Western areas of Pune, it is more prudent to take the Mumbai-Bengaluru Highway route than the one via Pimpri.
2) Roads are very good for the most part.
3) If you have budget issue then go with local train option, you have to reach Dehu Road station and then you can take rickshaw to Temple.
Accommodation and breakfast -
1) You can take something from home to have a lunch or breakfast there.
2) Didn't see to many hotels or accommodation options that cut the mustard.
3) There are quite a few budget restaurants in the vicinity of the Tukaram Janmasthan Mandir that can help with the odd hunger pang.
Have a good time there, do you have any query? Text in comment. I will try to give you answer. Share your thoughts and information with me. 😊