Thanks to Bollywood, Switzerland is in every Indian traveller's bucketlist. Lets face it. As beautiful and heavenly Swiss Alps are, you wouldn't want the trip to leave a deep hole in your pocket. So, it is equally important to keep your expenses in check while ensuring that you optimize your Swiss experience.
This article is your step by step guide to plan your dream Swiss trip :
THE GROUND RULES
Travel: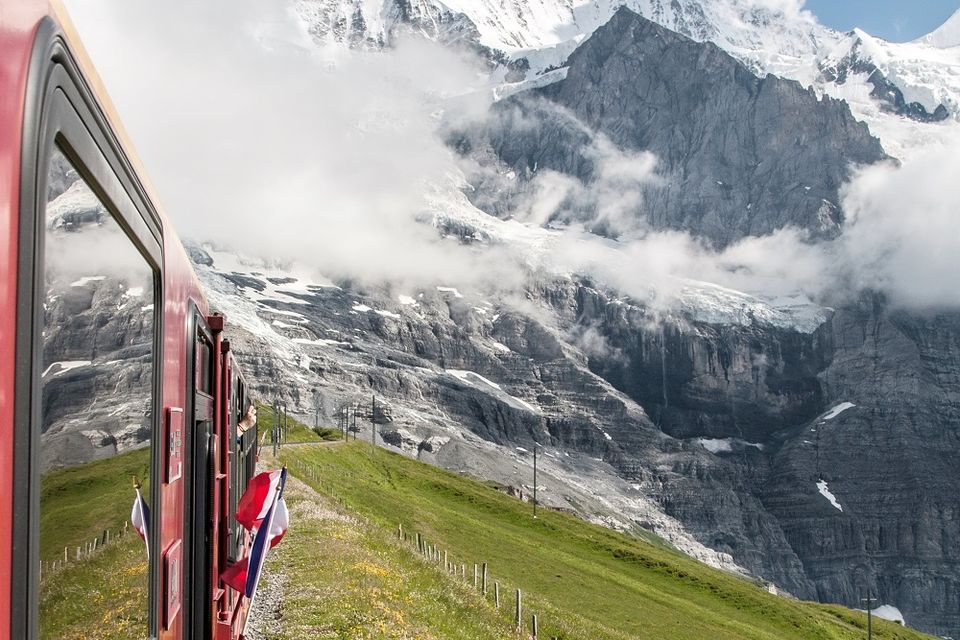 Switzerland not only has one of the best railway networks in the world, but it does come at a steep price.Hence, one should budget the in-country travel costs carefully.Thankfuly, apart from the normal option of buying train tickets instantaneously, you have the following swiss cards available, each with its own advantages:

I did a little homework while planning the trip.I just compared online the train travel costs of all the Swiss destinations without passes and then compared it with Half price plus travel cost.On comparison, for me, buying half price card made a lot of sense.
Also, a lot of times you can benefit from online ticket discounts @ the sbb app too!
In the alternative, if you are travelling with family or friends, you can even explore the car rental option. However, do factor in the mountain train costs which you have to bear in addition where there is no road access.
Stay: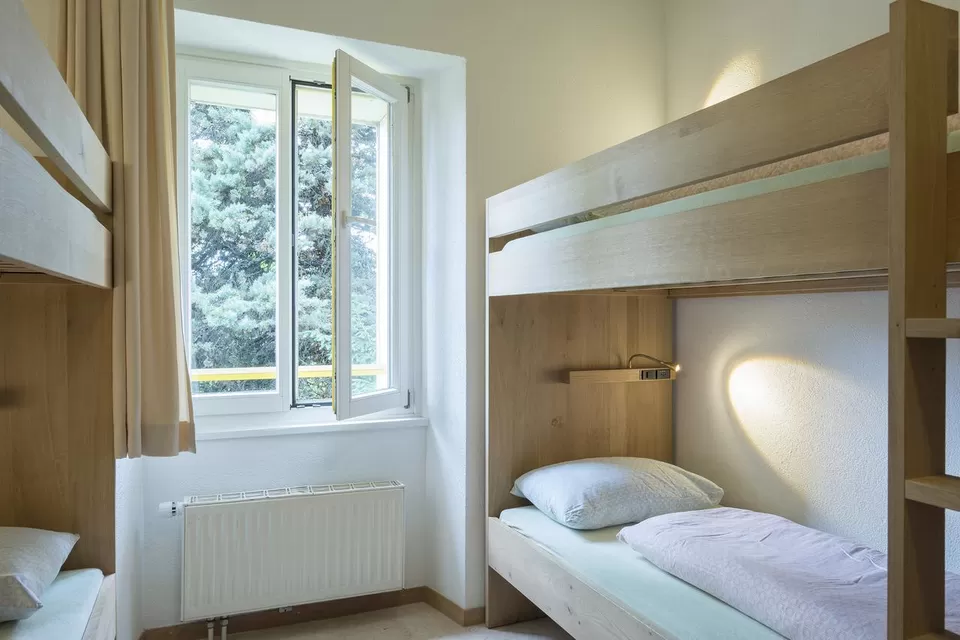 Youth hostels are the best options.They are quite compact, clean and totally worth the price. Also, they have other benefits too. For example, my stay at Montreux Youth hostel gave me a complimentary Riviera Pass, which meant unlimited free intra-city travel and a whopping 50% discount on all major attractions.
For families, airbnb can be a savior. Not only does it bring down costs of stay, it can also save on food, thanks to kitchen access.
Food: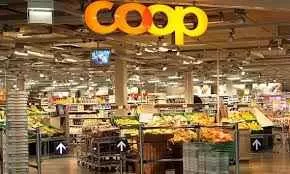 The best way to save on food, if you dont have the option of cooking at your place of stay is to pack sandwiches, breads,burgers, fruits, vegetables ,drinks and other ready-to-eat food from grocery stores like coop, which is generally found close to all the major train stations and city centres in Switzerland.This way, you can save considerably on food expenses.
Here is my day-to-day Itinerary of the Trip: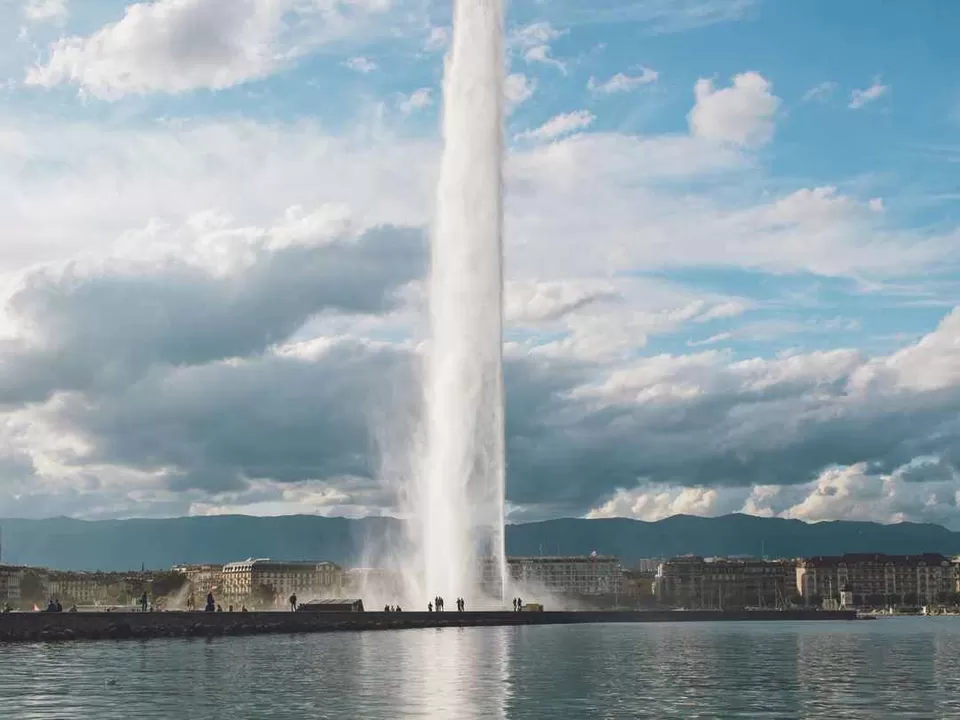 Availing free transport to the city from Geneva Airport,walked around the city and if you are walking around Geneva you cannot miss, Geneva Jet d'Eau, a gignatic waterspray raising to an height of 460 feet in the middle of the city.At any given moment, there are about 7,000 litres (1,500 imp gal; 1,800 US gal) of water in the air.
Another attraction is the St Pierre Cathedral, a 12th century cathedral known for its mix of Roman Catholic and Protestant styles. I returned to the railway station and took the next stop to Montreux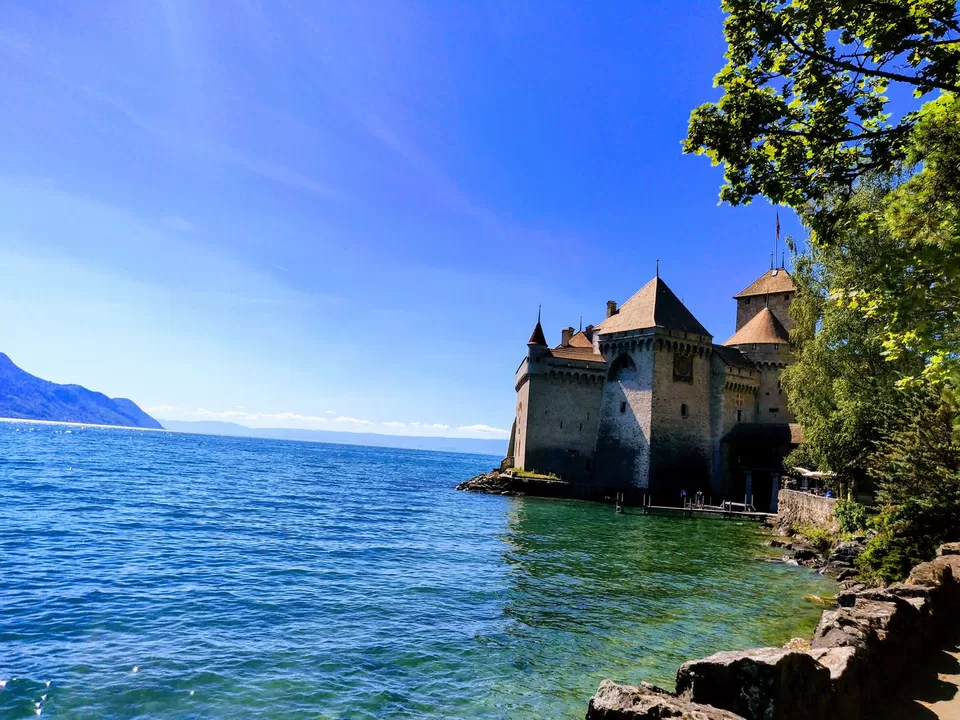 Montreux is a beautiful little town around an hour away from Geneva which houses the Chillon castle, which is a medieval gem nestled between the Swiss alps and the Geneva lake.
If you have the time you can also go to Vevey, a little town around 20 minutes away which is home to Charlie Chaplin.You can find Chaplin world, that is home to his home with beautiful artifacts and a museum too!
Our next stop is, Gruyeres, the chocolate and cheese capital of Switzerland. This alluring medieval town is home to cheese, chocolates and castles too! If you have watched the movie Simmba chances are that you have already been allured by Gruyeres in all its glory!
If you are in Gruyeres you cannot afford to miss the gorgeous Gruyere's castle.Some part of the famous 'Tum Bin' song from Simmba was shot right here around the castle.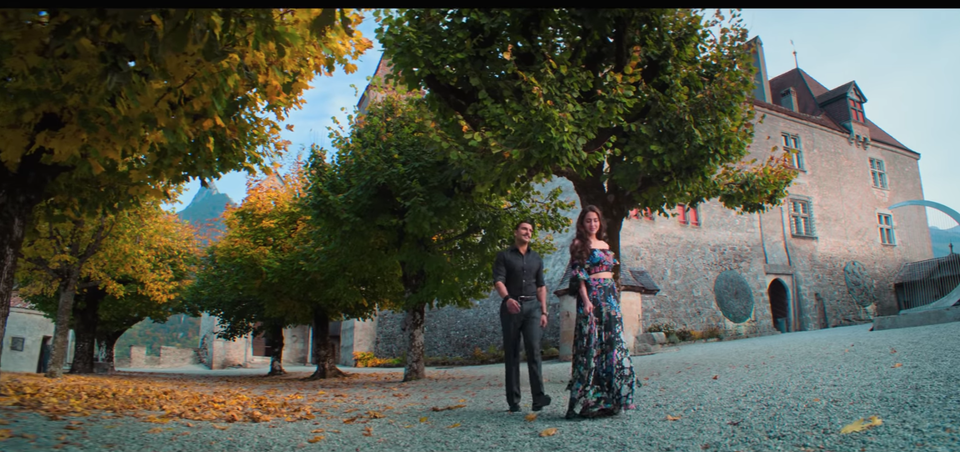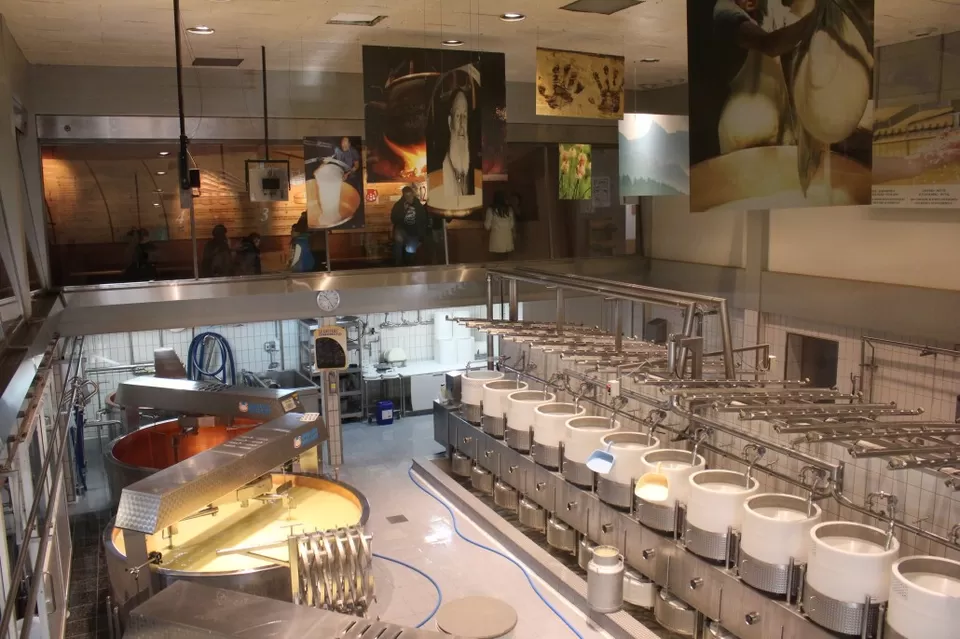 If you walk downhill a bit, you have the cheese factory,where you can not only taste cheese, but if you are the right time of the day, also watch cheese making.
You can also explore the was the chocolate factory.Explore the story of our chocolate through a series of interactive, multi-sensorial experiences, while tasting their super delicious chocolates.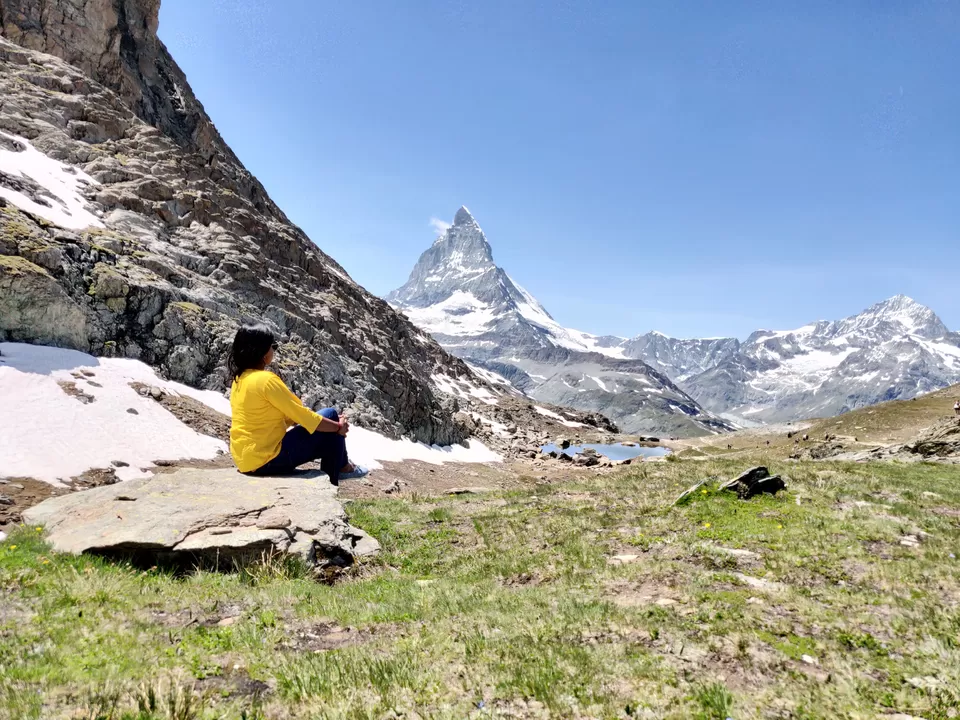 Home to the most photographed mountain in the world, this car-free town is unique in so many ways. You can choose to spend some time in the town and then head toward the mountains to Gornerghat for a closer look at the mountains and their prestine lakes.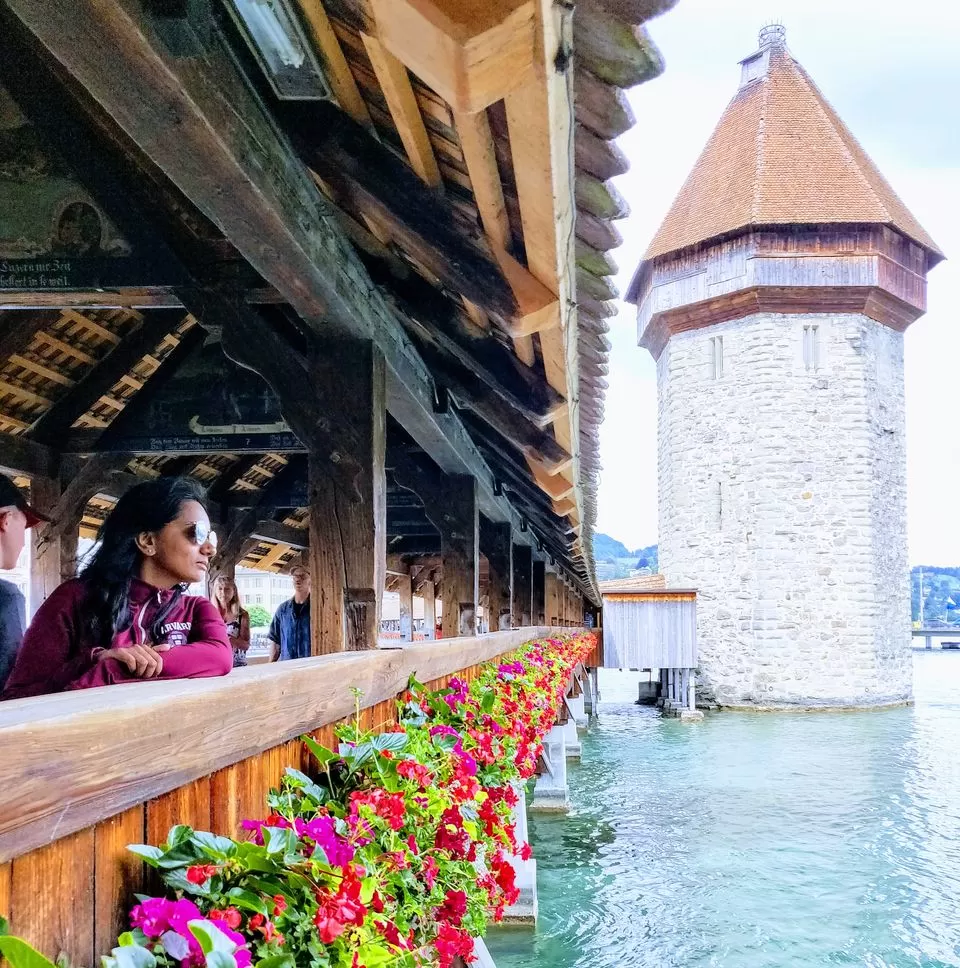 Lucerne needs no introduction.Whether, it is exploring the Chapel bridge, Lion statue or enjoying the lake side, you have quite a lot of things to do in Lucerne.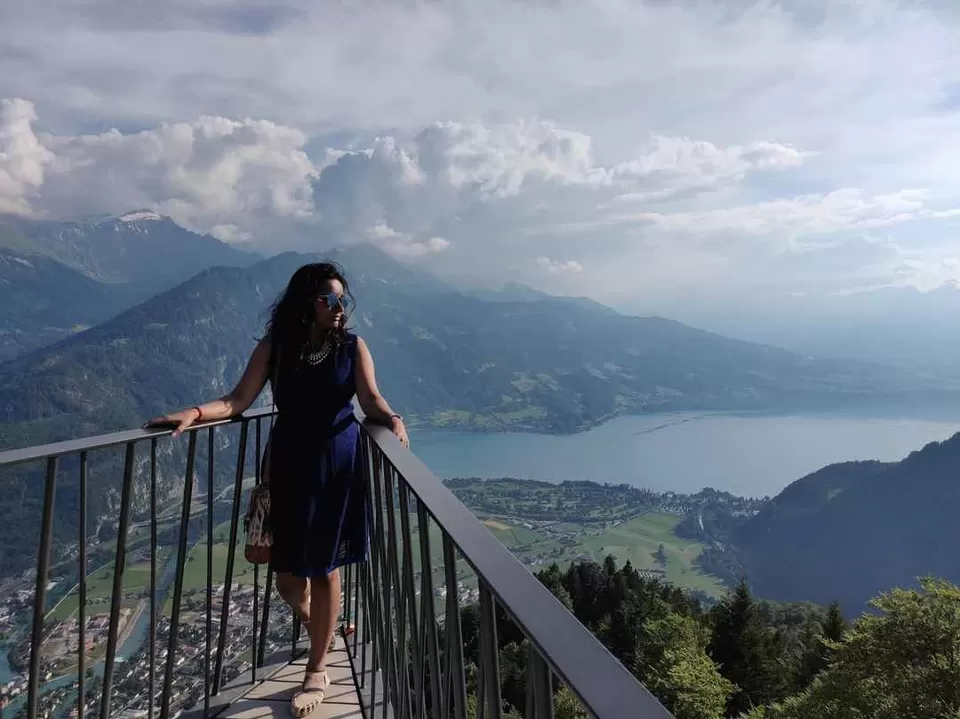 If there is one place in Switzerland always bustling with Indian toursits its Interlaken.So, I need not tell you that, Interlaken is invariable a Indian tourist's favourite Swiss destination. To be frank, one day does no justice to exploring Interlaken and its surroundings.If you have the luxury of time(and of course, money!) I would suggest you to spend a day exploring this beautiful town and its surroundings. Interlaken has its own attractions like Harder Kulm, a 10 minute cable car ride that takes you to the top of Interlaken. You can also explore the town, the Yash Chopra Museum.
Jungfrau
Interlaken can be your base point to Jungfrau, Switzerland's topmost and favourite mountain destination.Well, my experience tells me that, this is one route where journey can be even better than destination. But, mind you, journey to Jungfrau is expensive and can cost 50 swiss francs (Rs.3500) one way, even when you have the half price card.
If you are travelling from Interlaken, you go through Grindelwald and Lauterbrunnen to reach Jungrfau, eachof these breathtaking.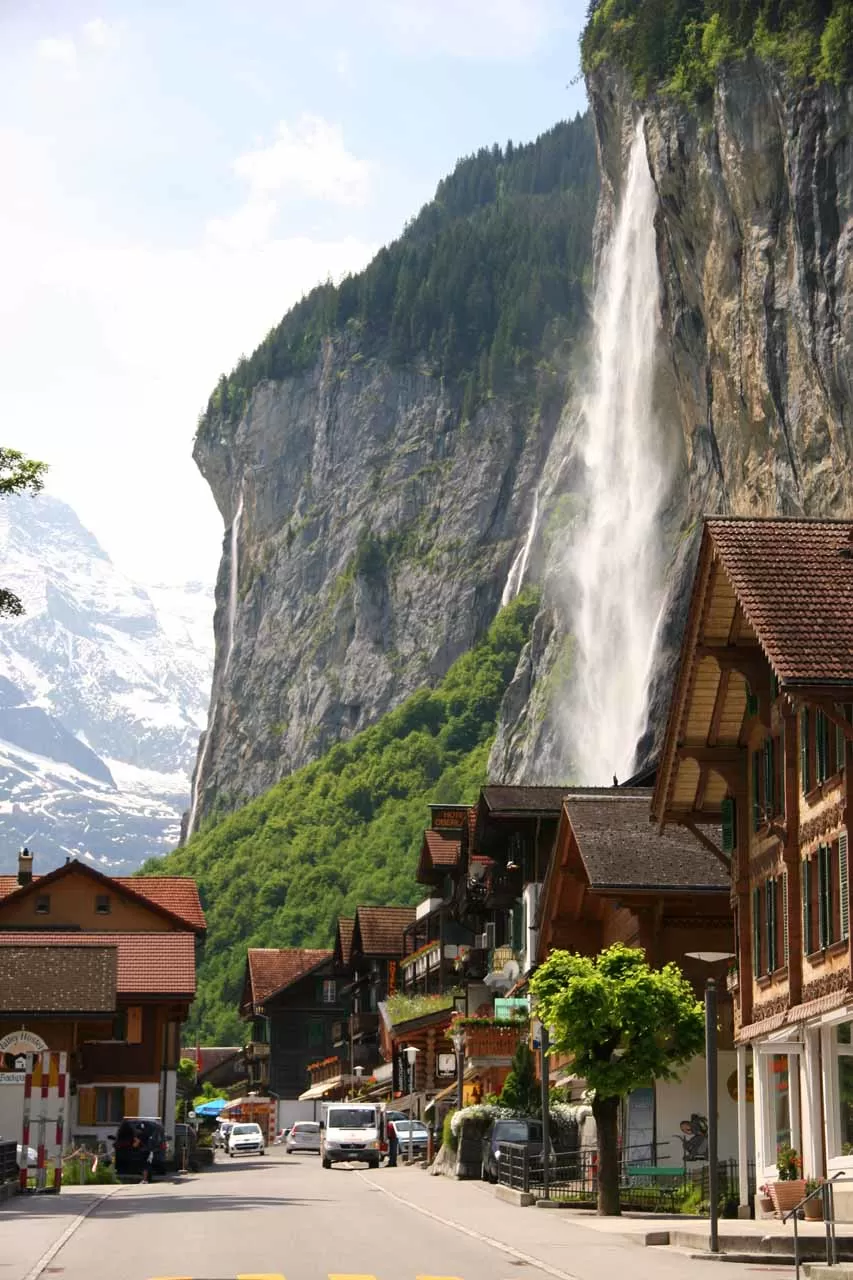 Unless you want to extend your stay in Interlaken by a bit more , you can head towards Zurich, Switzerland's most famous city, and explore their magnificent cathedrals , old town or simply chill by Lake Zurich, before packing your bags off Switzerland!