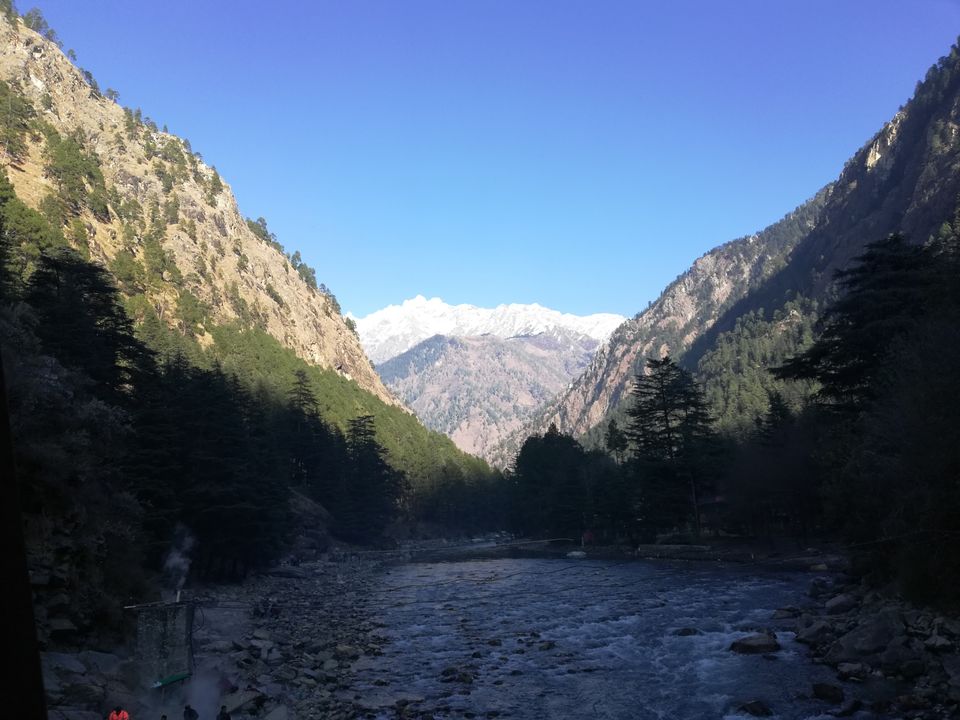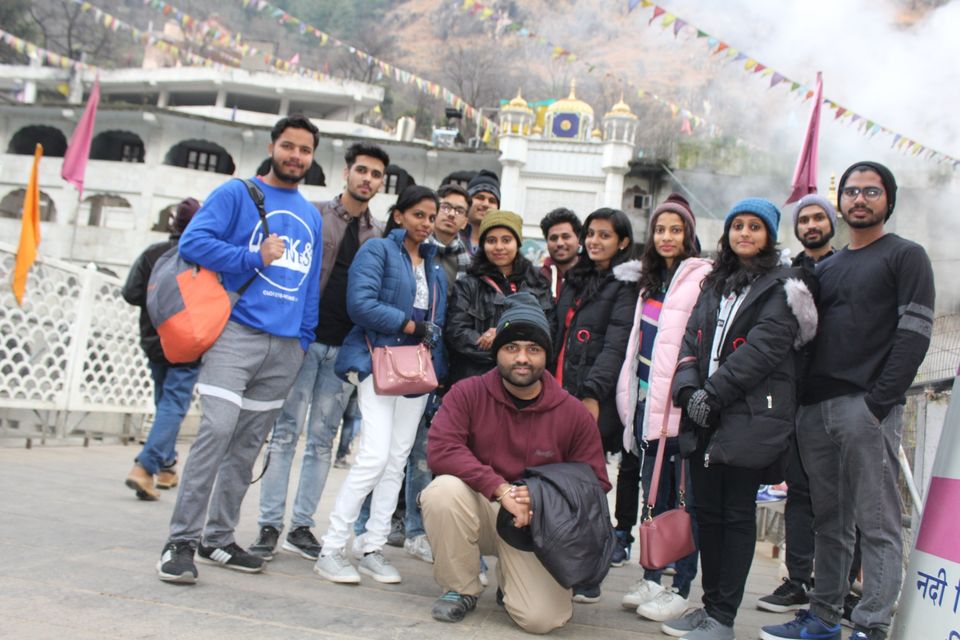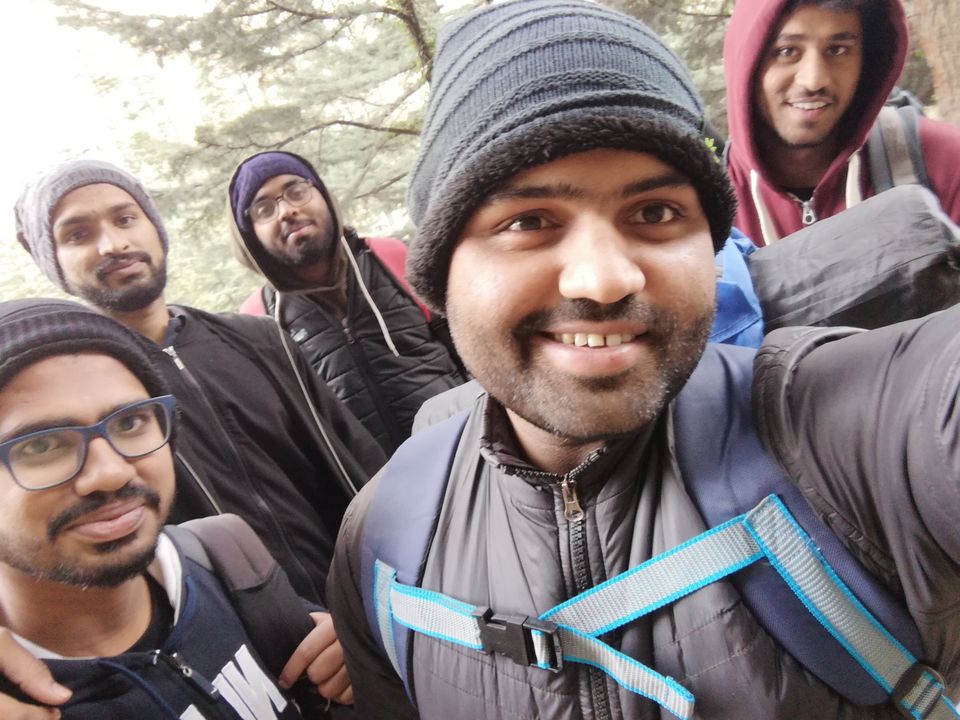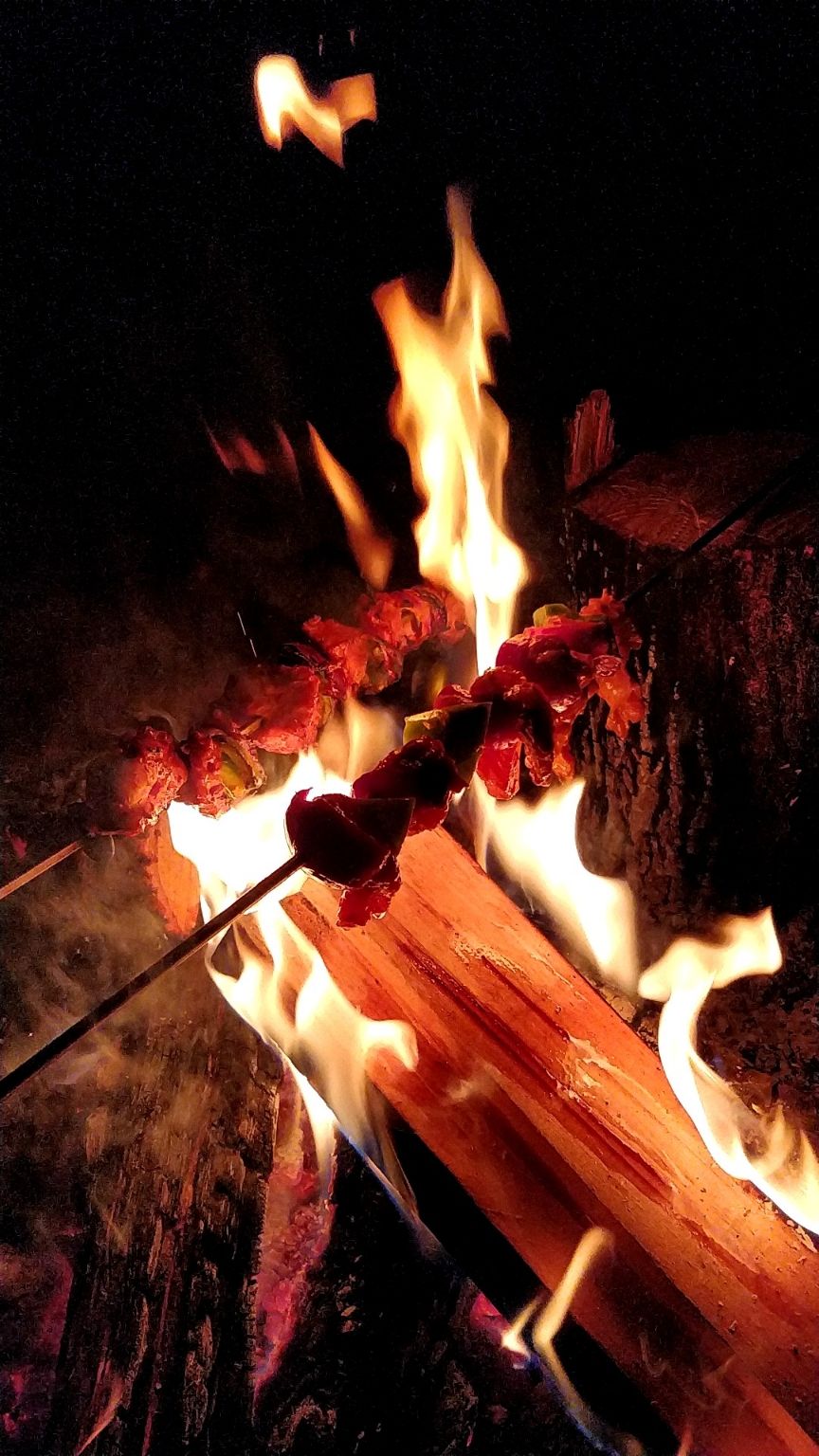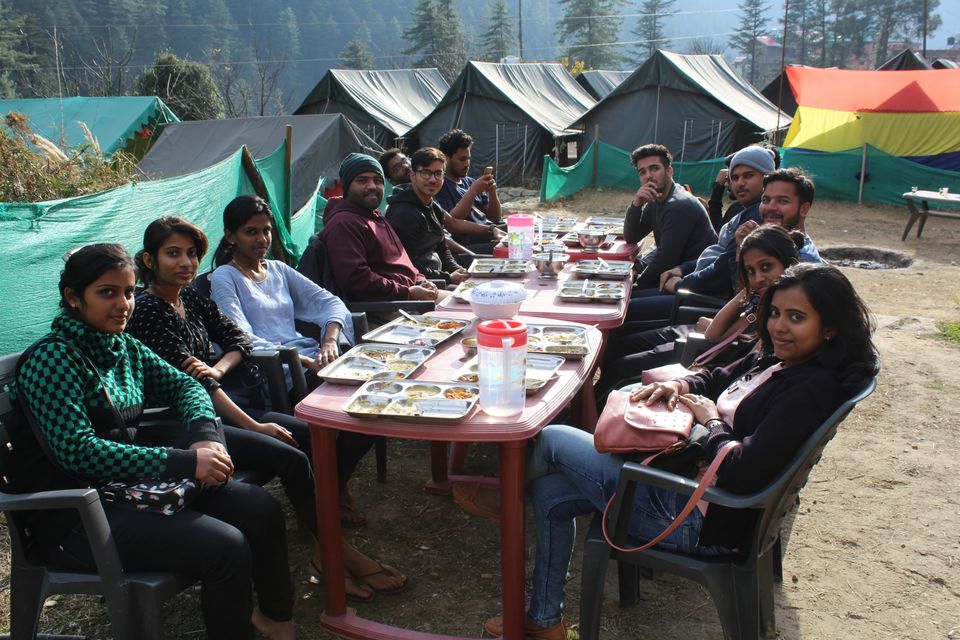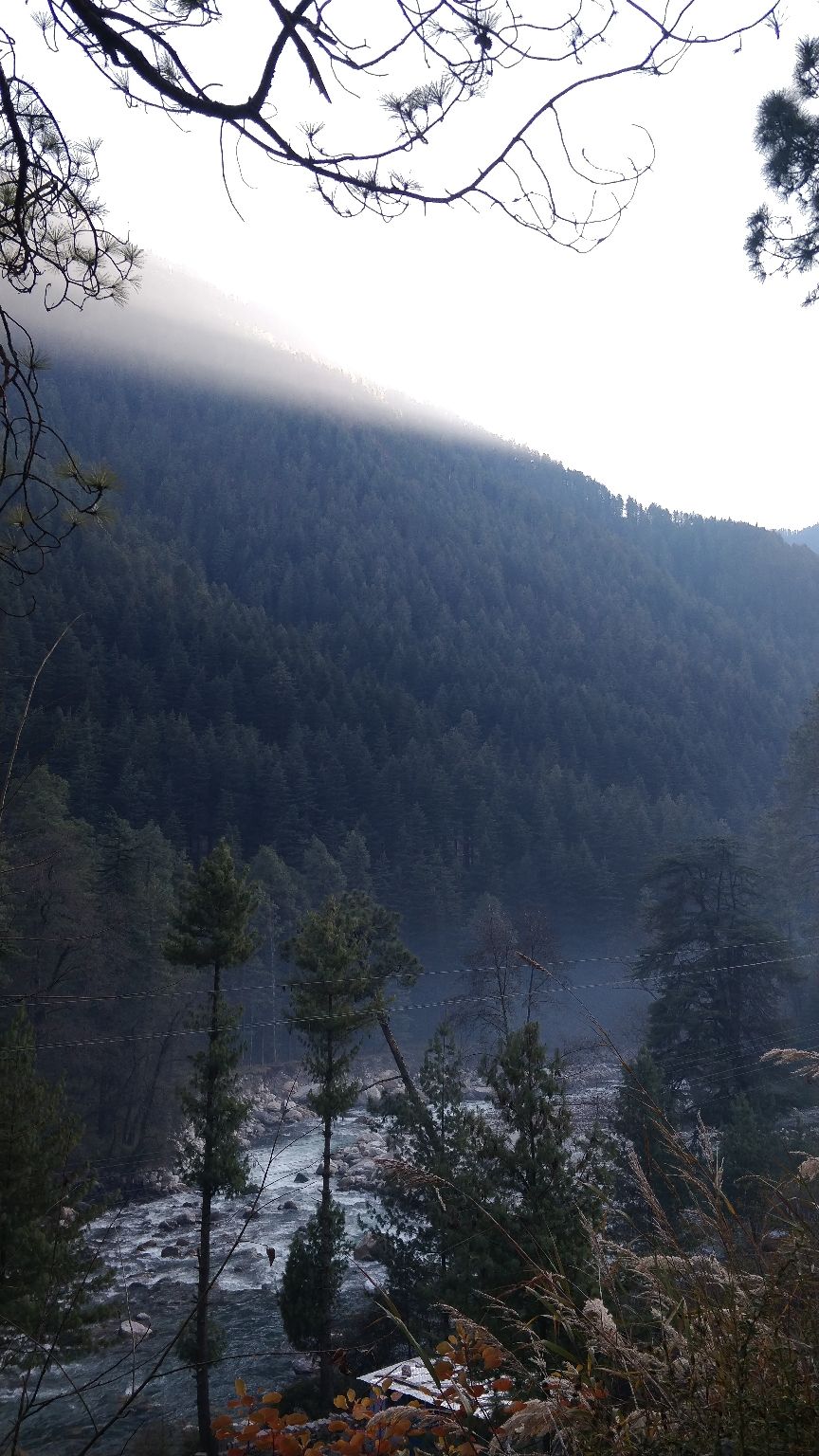 We woke up around 7 am, done yoga and some exercises to warm up for the day, had breakfast and then- Get Set Go!
We reached Kheerganga base and then we started to reach the top of Kheerganga.
We found the snow in between, had fun, lots of picture clicking session and there one of my friend got injured- slipped on the ice, so we had to stop and return back that day.
Small piece of advice- Remember to have good trekking shoes.
Then we went to Tosh, halted in a Hill Top cafe, there they have Guitars and fantastic authentic ambience. We stayed and sang songs proudly with our pig voice- I think I irritated few guys there, but anyways my department was guitar so I did not get much abusive stares.
Back to our camp in Kasol, there we sang Christmas carols, cut the cake and-
Jingle bell Jingle bell....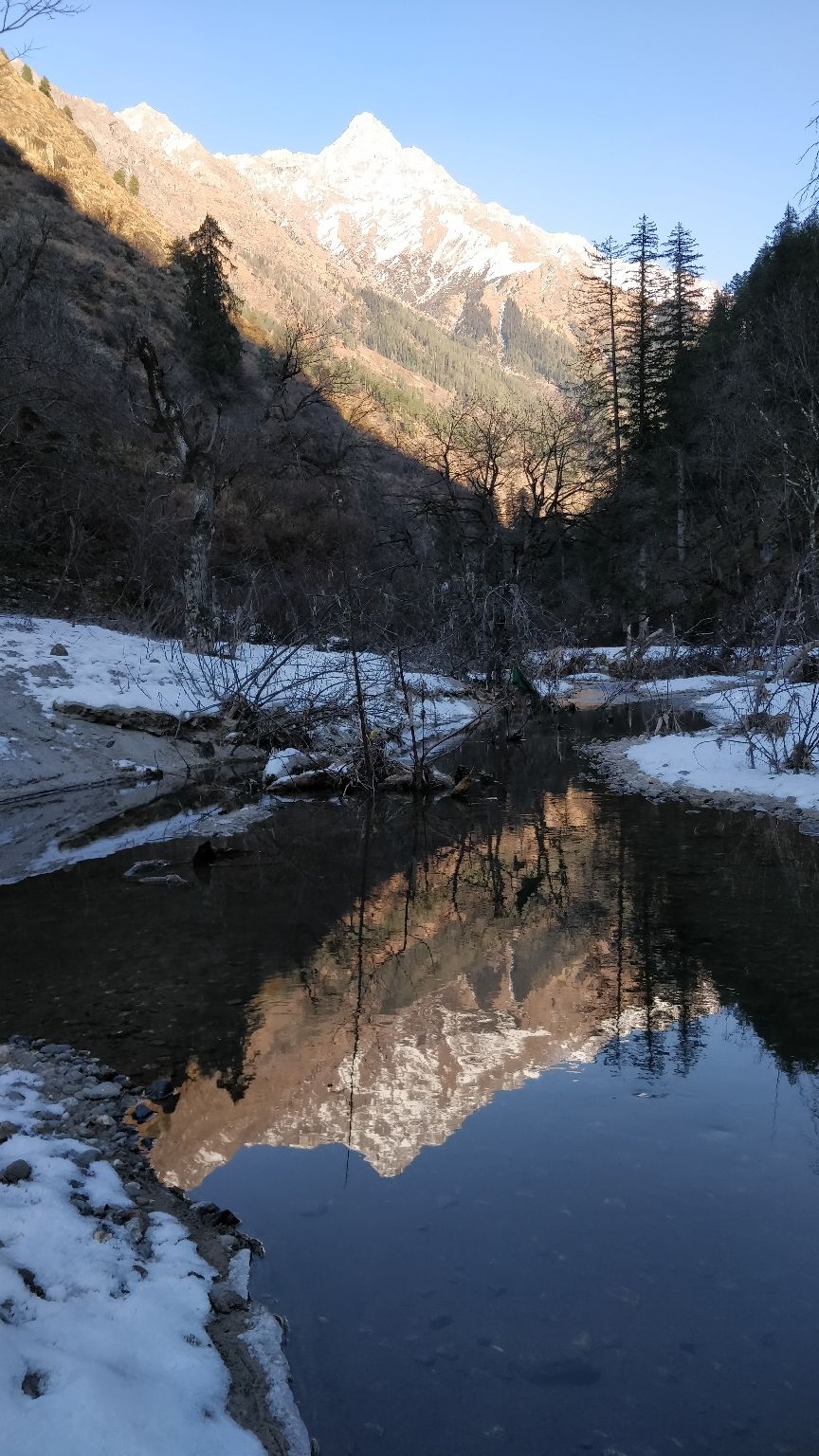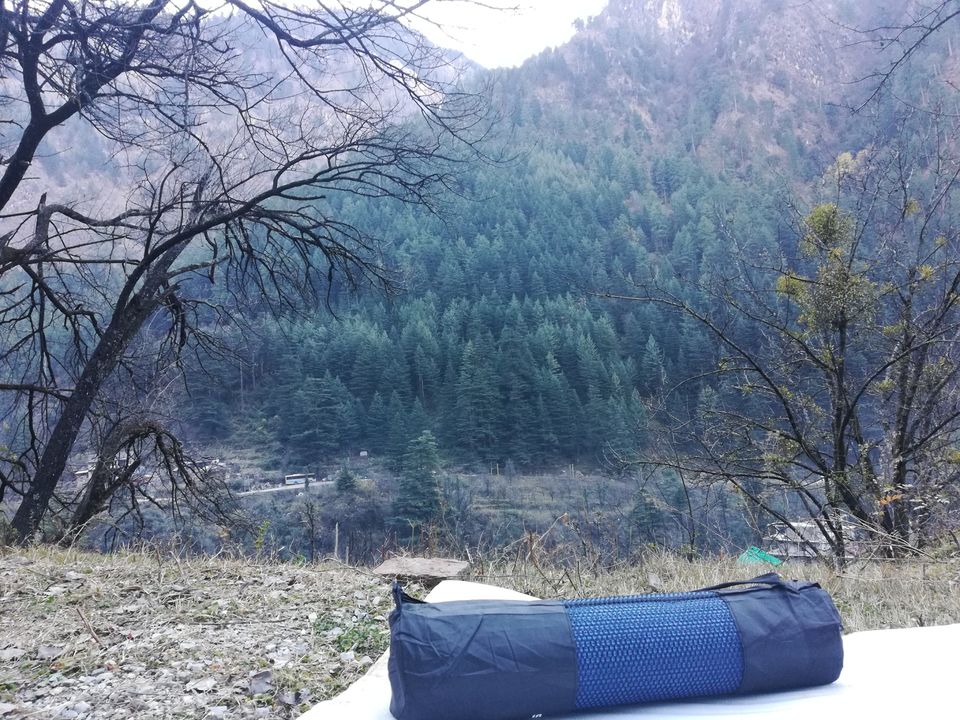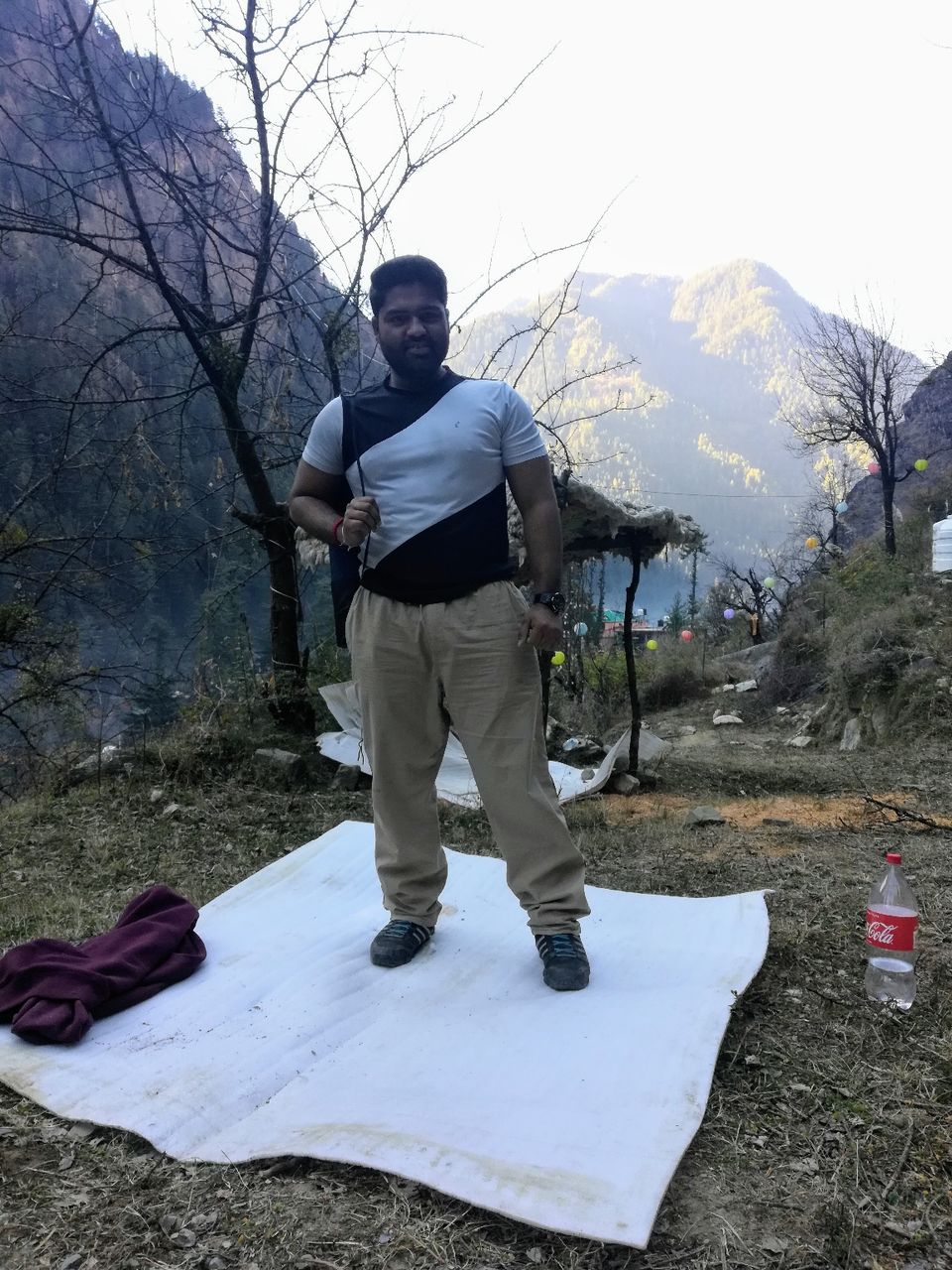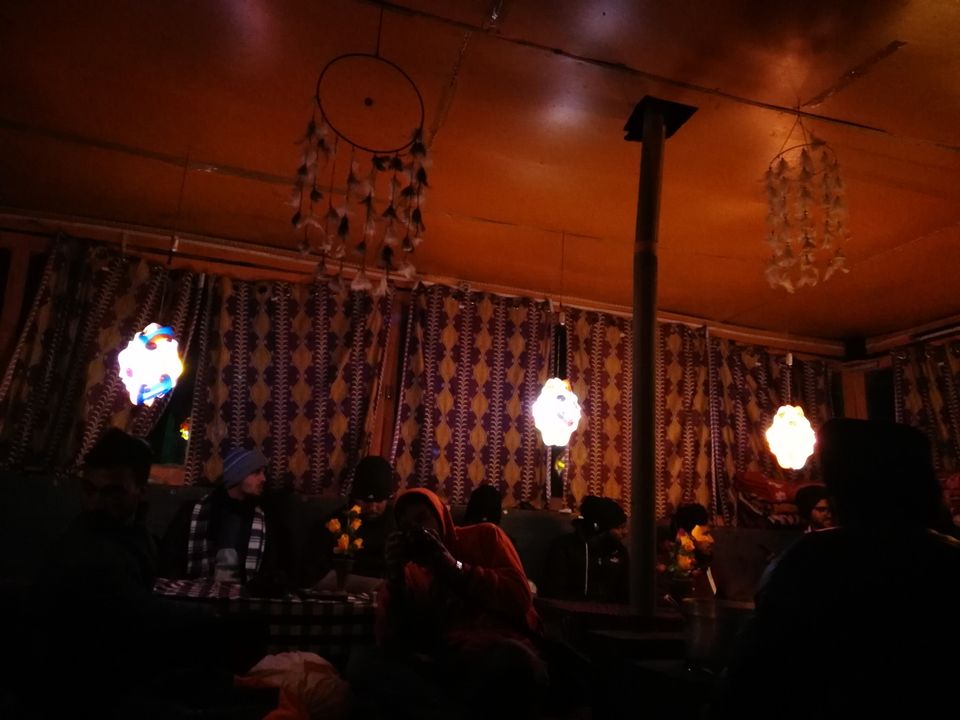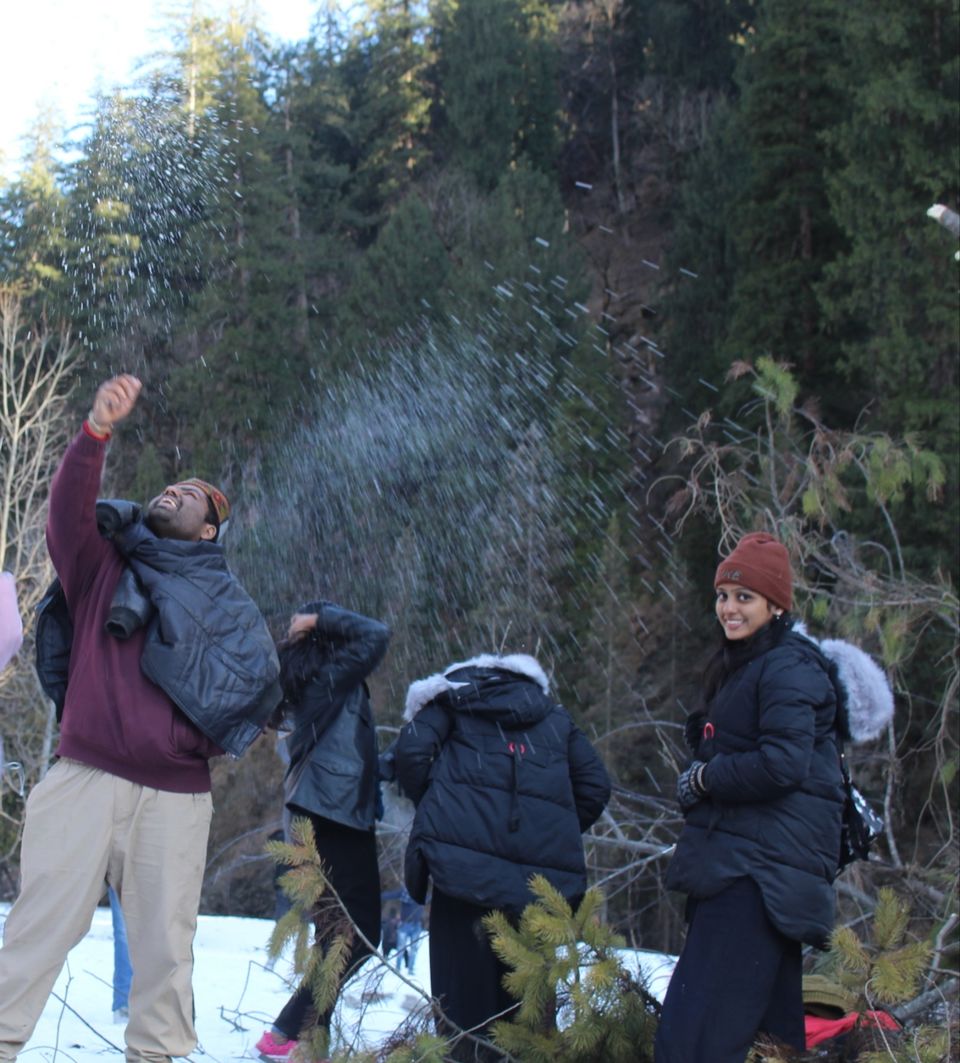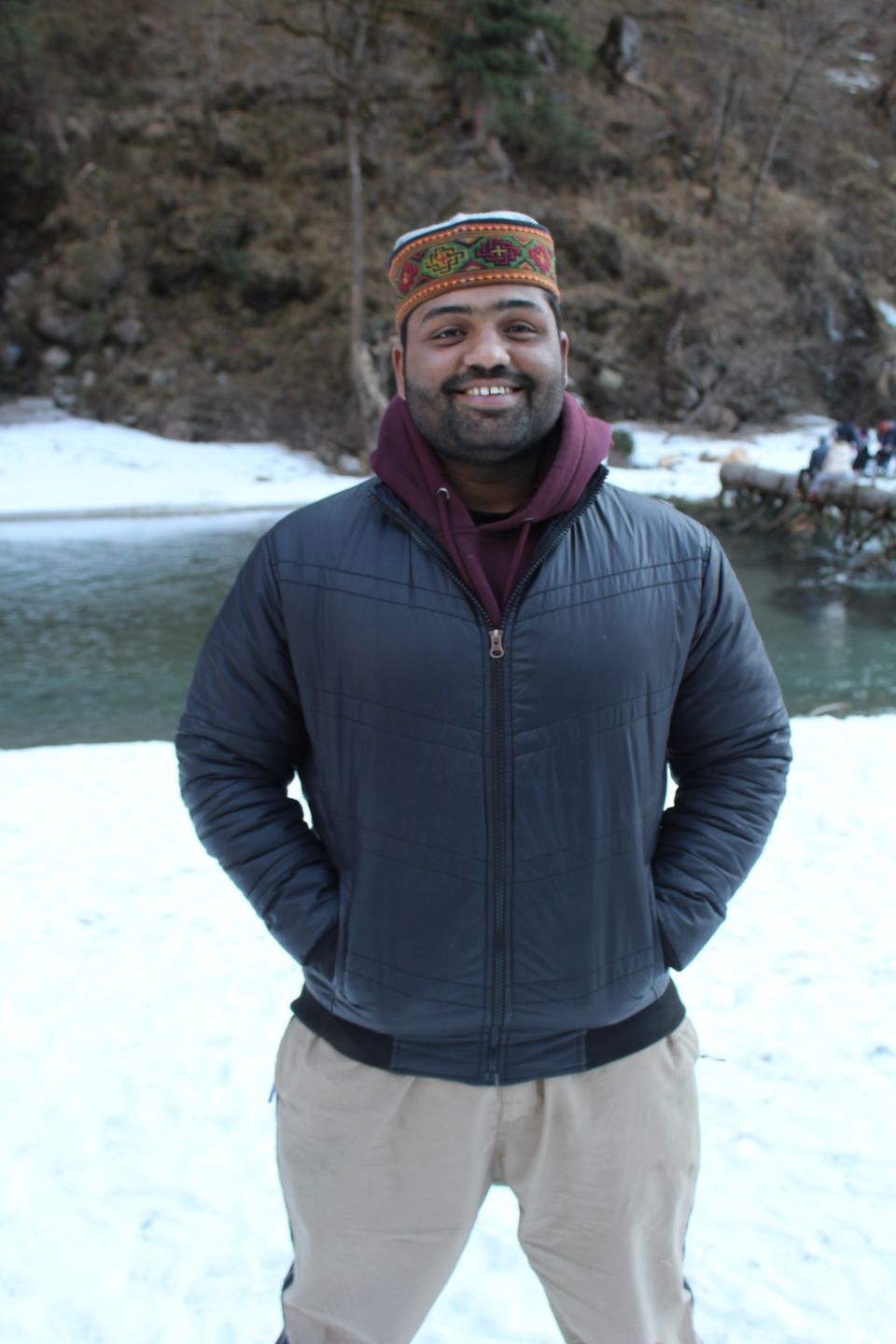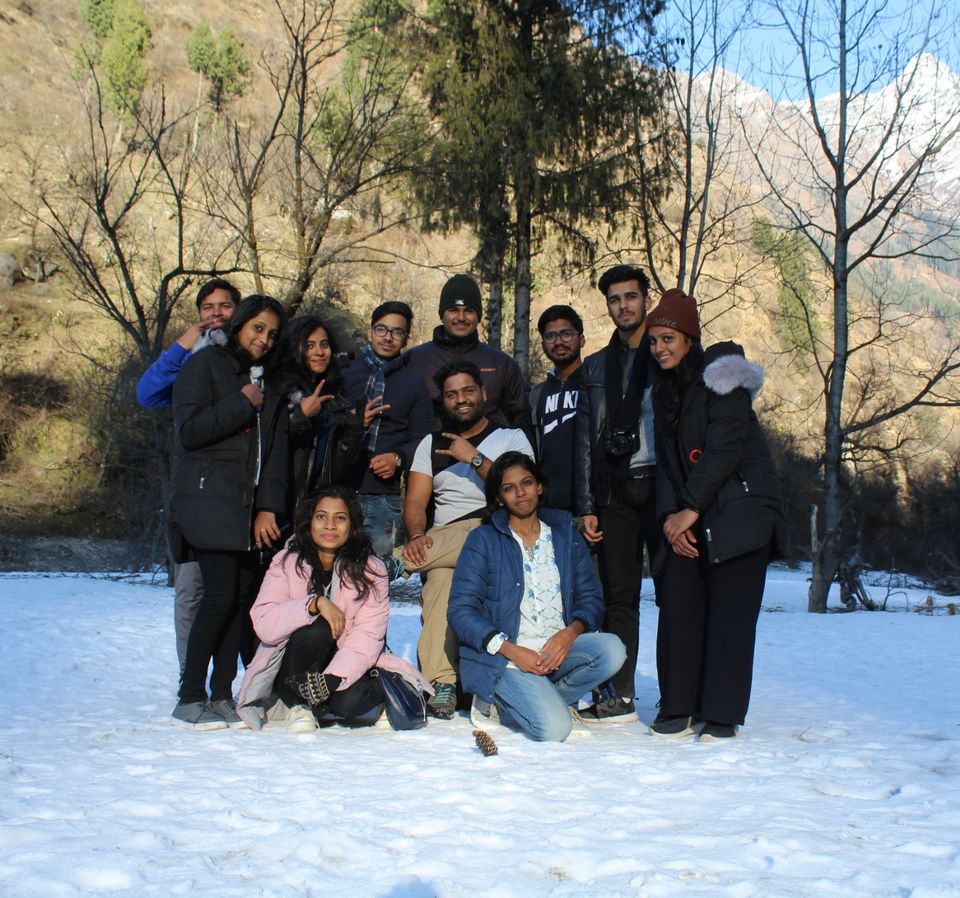 Final day!
Oh the trip was about to finish so soon.
We woke up at 7, did yoga then had breakfast now off to Chalal.
Walk on the river side- time for a long walk and long talk.
We tried to absorb every moment of peaceful beauty in our soul (too dramatic ?)
Ok, then I saw Katrina Kaif working on the fields. It was a metaphor.
I saw very beautiful, humble and polite locals in this beautiful village.
Roam around the village, talk to locals, see their lifestyle and then realise-
People were beautiful not because of their appearance, but because of their kindness, gratitude and humble nature.
Finally, this animal faced writer of this travelogue- went to Kasol, sat on the bus and off to Delhi.
It was a mixed emotions-
Felt happy because of the beautiful- peaceful- adventures time which I spent here.
Felt sad because- it ended so soon.
Final Notes-
1. Thank you Nomad Adventure, you guys arranged and managed everything at par. You guys went extra miles to take care of us.
2. Thanks to me for taking such a wise decision- Work, Save some bucks, make some good friends and then have adventure of your life.
Good bye!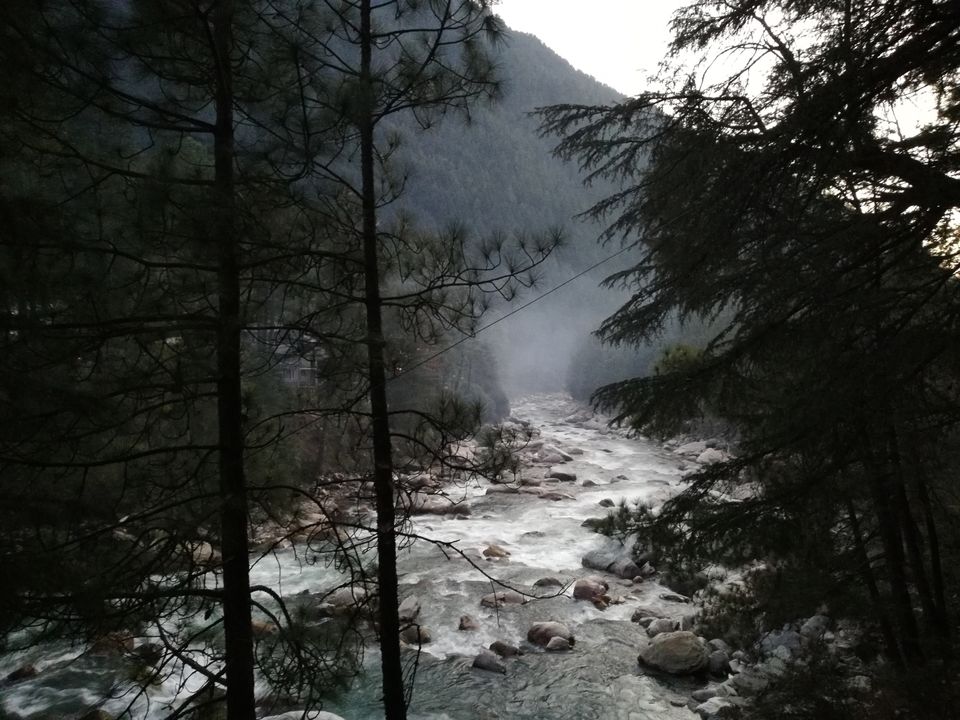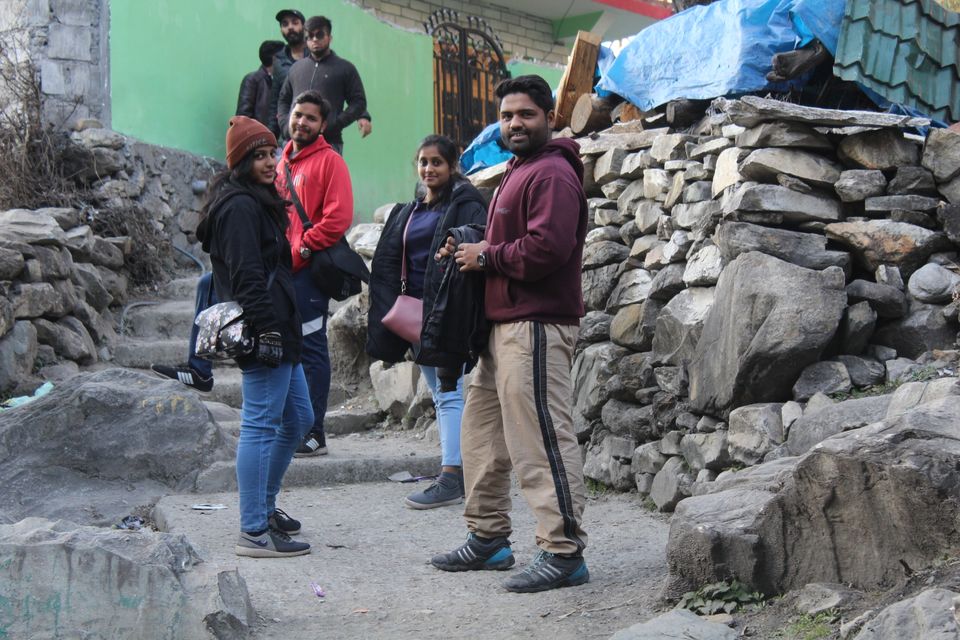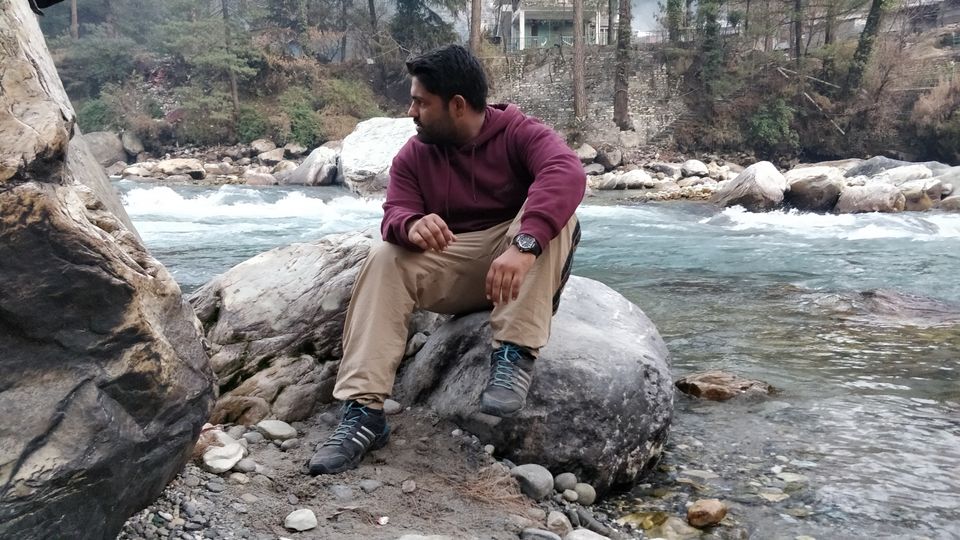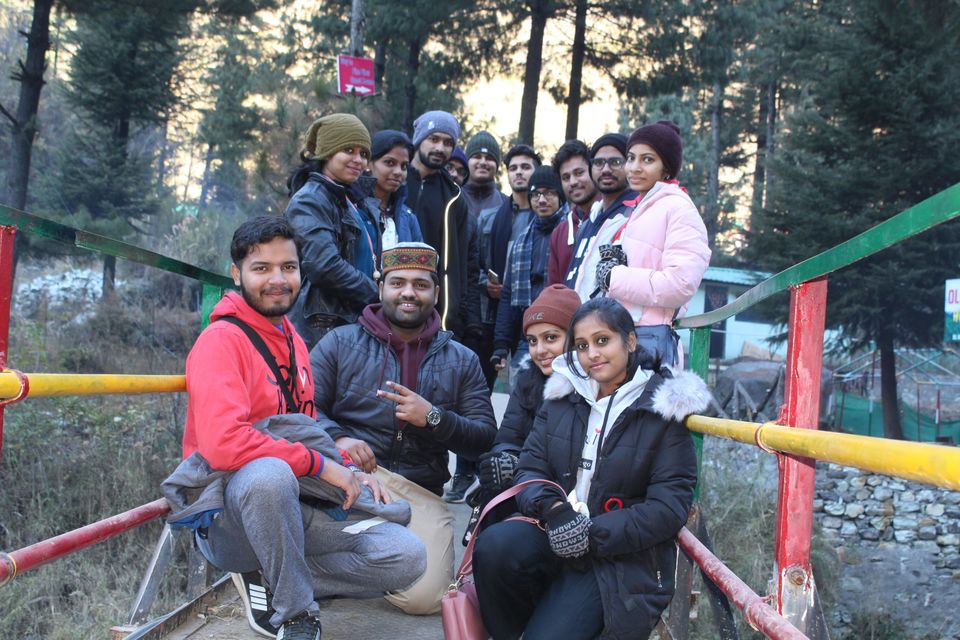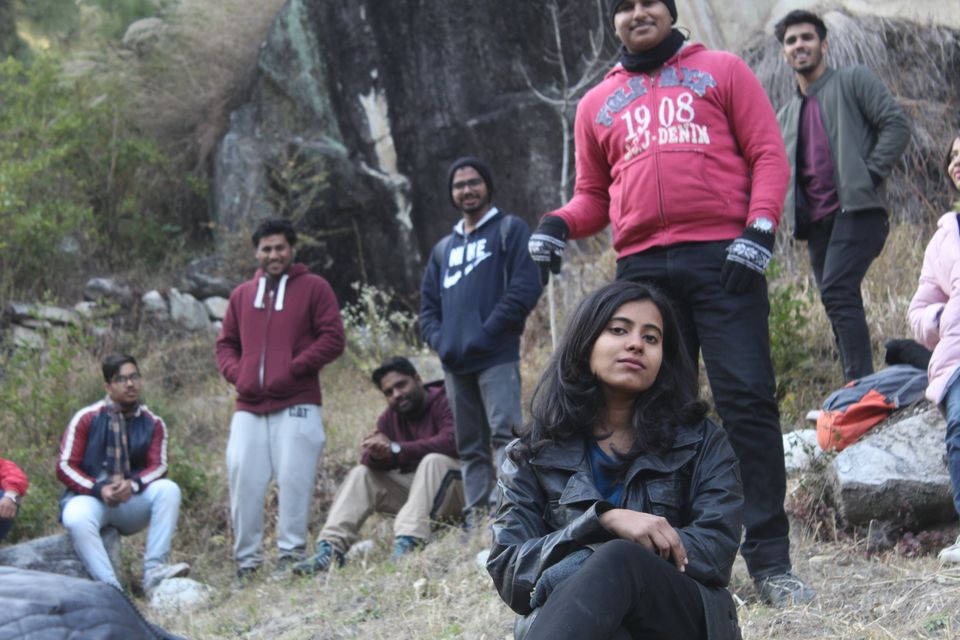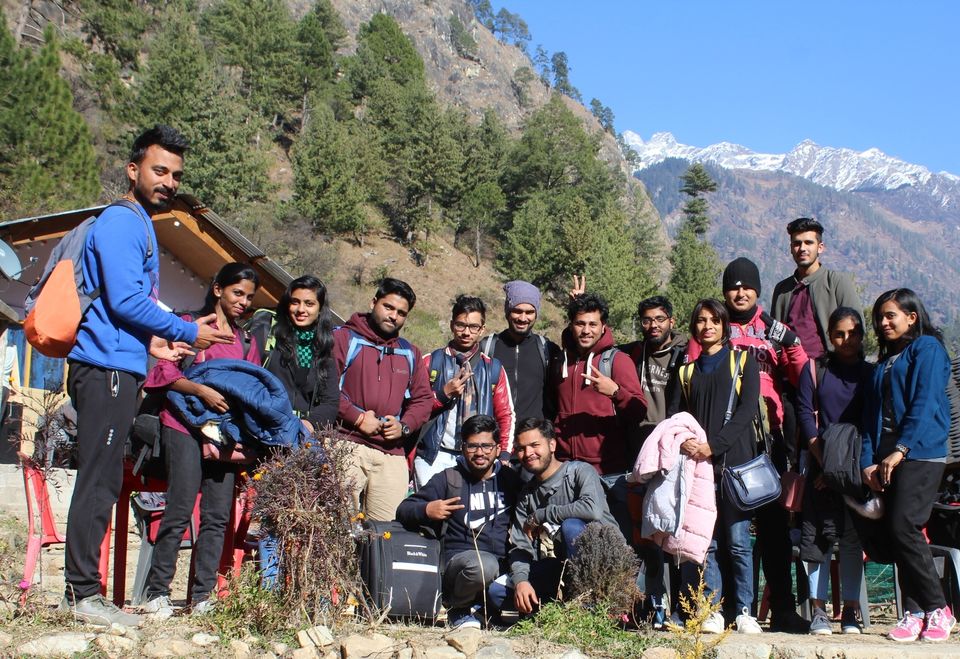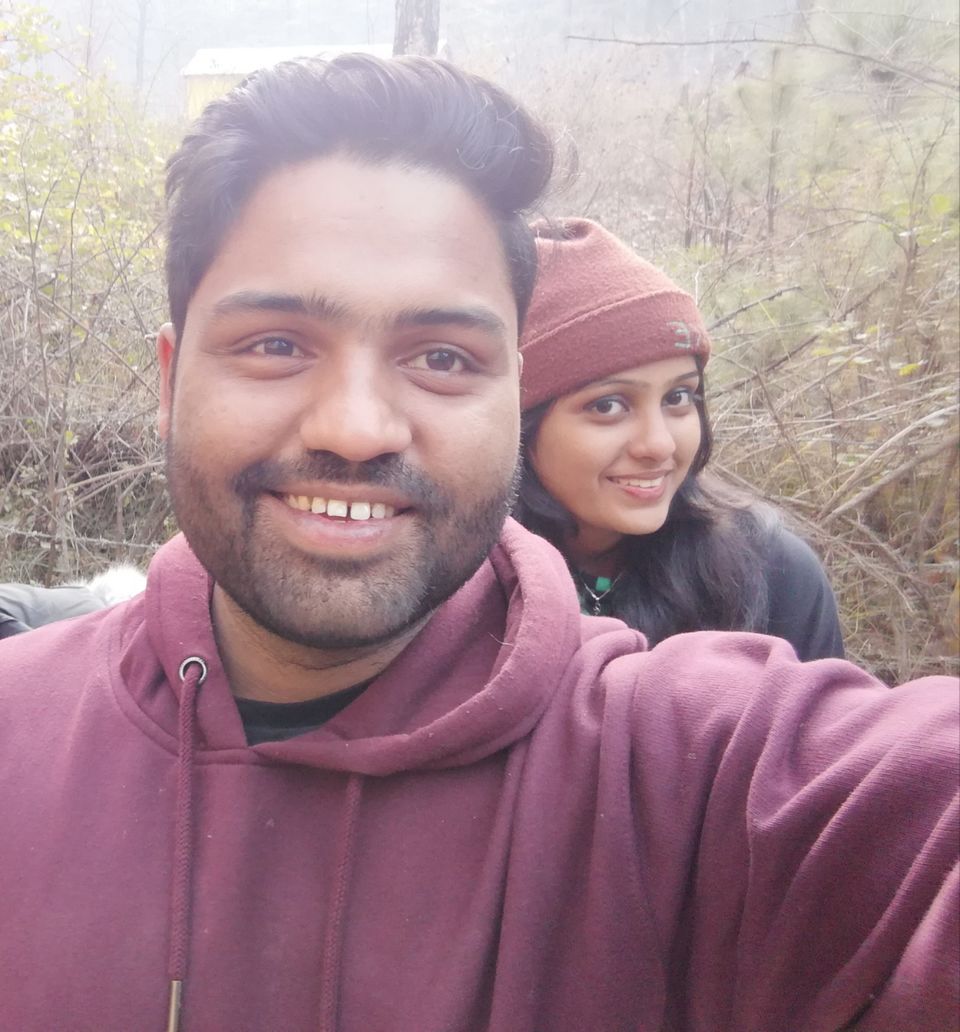 Hi,
I am going to give you sneak peak into my experience at Kasol- Kheerganga- Tosh trek which lasted for 3 days.
Courtesy- Nomad Adventure
http:/nomadadventuresindia.com/
We reached Kasol around 12 in the afternoon, it was freezing. We had some south Indian friends with us, for them it was practically intolerable but the best thing to beat the cold is to bath with cold water- yes! I am not joking. Body gets accustomed to local temperature and then you are good to go.
Same day around 3, after lunch, wait! "Awesome Delicious lunch"- We went to Manikaran. It was a trek of 4 Kms from our camp. We followed the Parvati river to Manikaran- Hear the river sound, and do an introspection. It's the time you come out of your day to day character and have a look on who you were.
Welcome to the peaceful magical world.
After reaching Manikaran, do not forget to take hot spring bath in the Gurudwara, have langar and do local shopping.
Then we returned in a cab ( trust me- the driver gave the thrill of my life in the cab)
Now do the bonfire, increase the volume (not at the extent where you are not able to hear the nature's music) and have the fun you always dreamt of.
One piece of advice- Respect Nature, Local people, it pains to see, people abusing this beautiful place with litters and loud music.