In the summer of 2017, I along with my two school buddies made the long due trip to Kasol. We started our journey from Jaipur. All the arrangements for this trip were made impromptu. We booked a cab(Bla bla car) from Jaipur to Delhi and then, a bus from Delhi to Kasol. It was the peak of the season, and there was too much traffic but is there any off season in Kasol, I think not.
After much delay, we reached Kasol next evening.
On reaching Kasol, we searched for accommodation as nothing was pre-booked on this trip. One can find a stay at all budgets here. We booked a single room for three of us at Sony Cottage. The hotel had river Beas flowing by it's side, a treat to your eyes as well as your ears.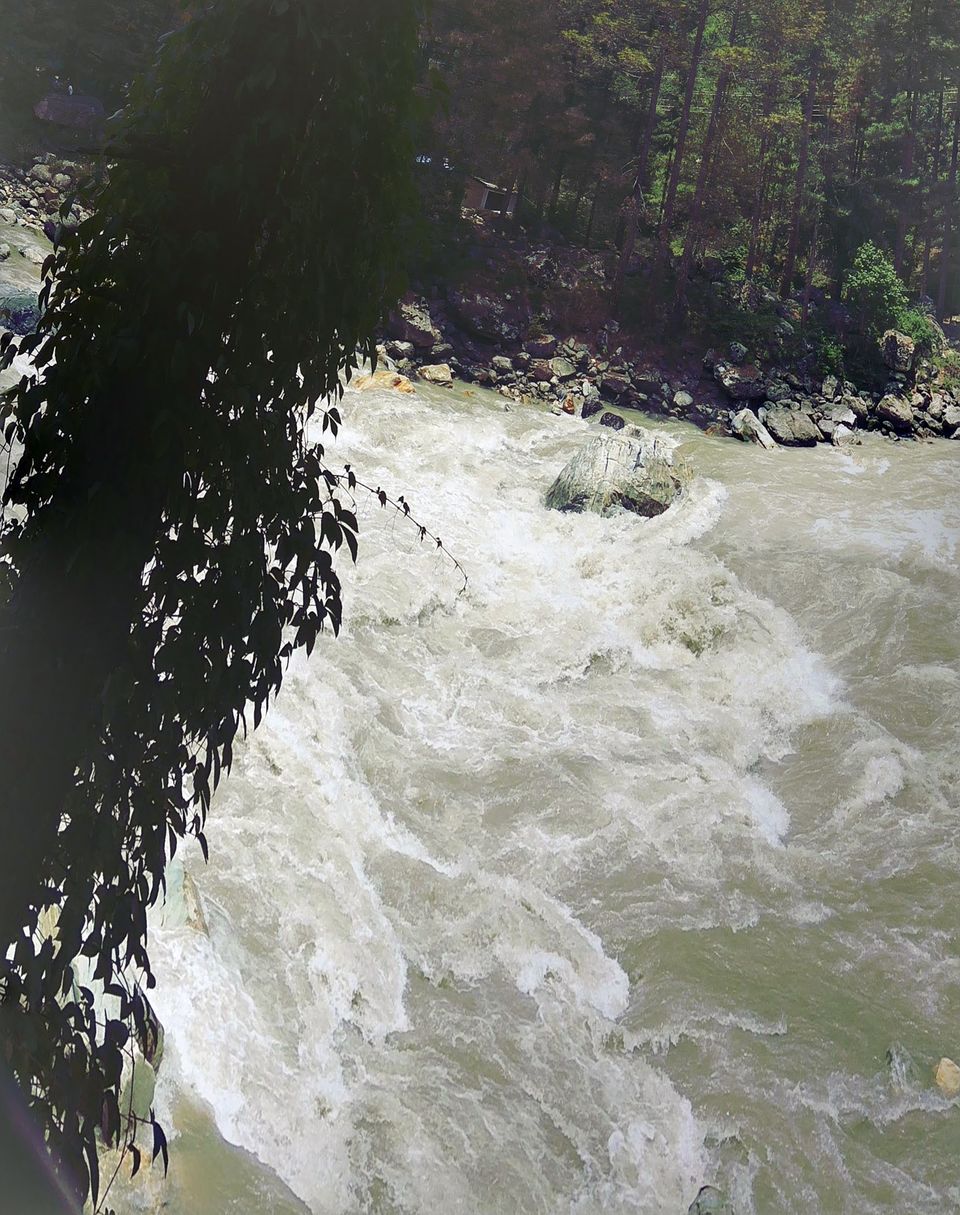 On day two, we left for Tosh. It's about 20 kms from Kasol. We took a bus, but as there was so much traffic we had to get down from the bus in between. We walked our way to the Manikaran. We did not spend much time there. It was just touch and go for us but if you have time, take the hot spring bath there.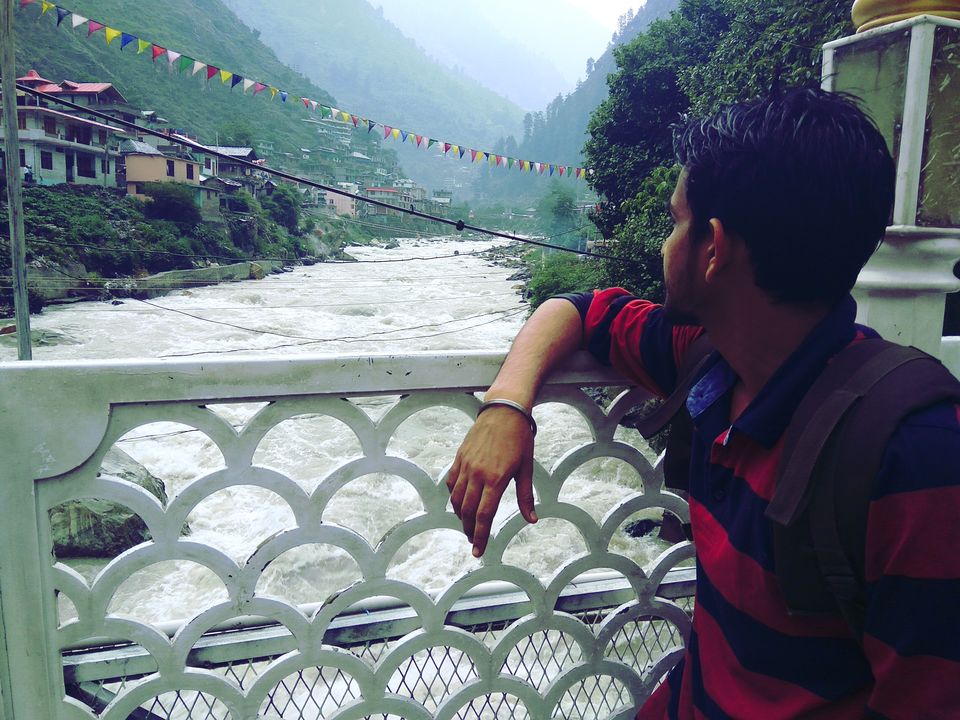 Kasol trip would be incomplete without the Kheerganga Trek. We took a Taxi from Tosh to Kheerganga base. You should take only the essential things on trek and leave the rest of your luggage at the first maggi point enroute.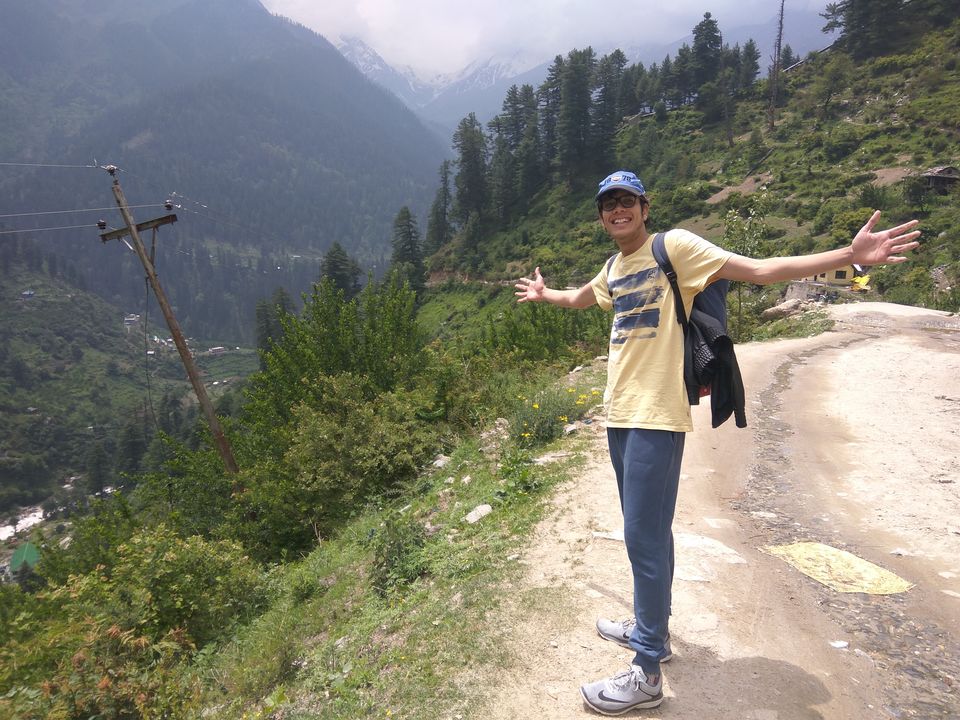 Kasol is a small village with it's many eateries and cafes, welcoming the tourists from all around. While you are in Kasol, get inside one of the cafes, eat some delicious Israeli food and loose your senses(if you know what I mean). The pastries and cookies at the German Bakery is another must to try.
In the night, just sit by the river - play music, drink, smoke up, or just listen to the water hitting the rocks.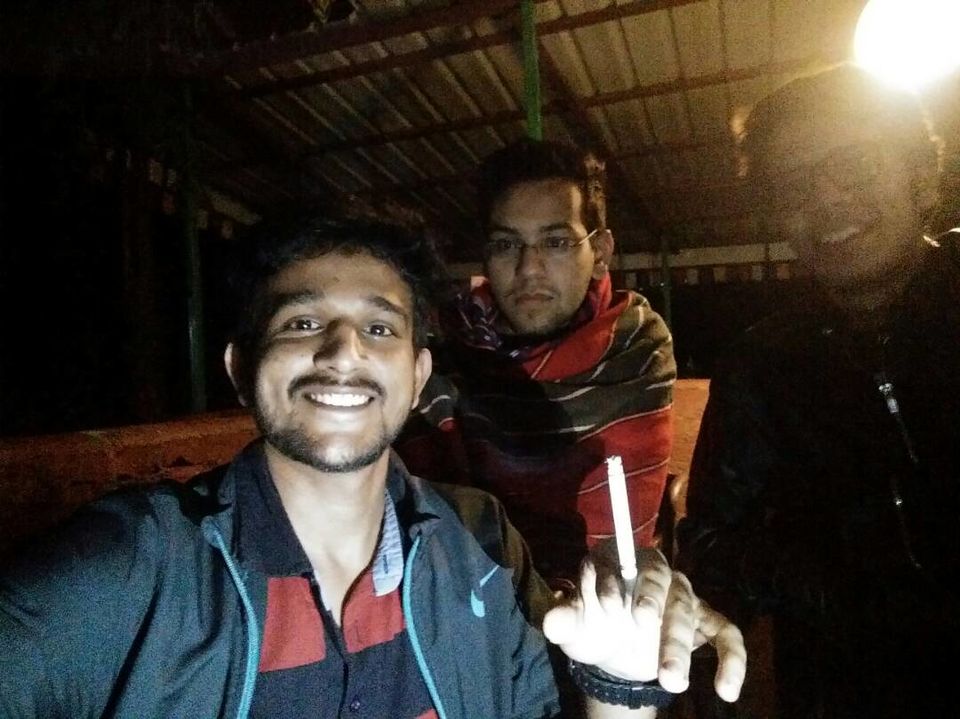 From there, we booked a taxi to Tosh. It was another 16 kms from Manikaran. We booked ourselves a room with a balcony, which had the view of the ice capped mountains. It felt so peaceful to just sit there and gaze at those mountains.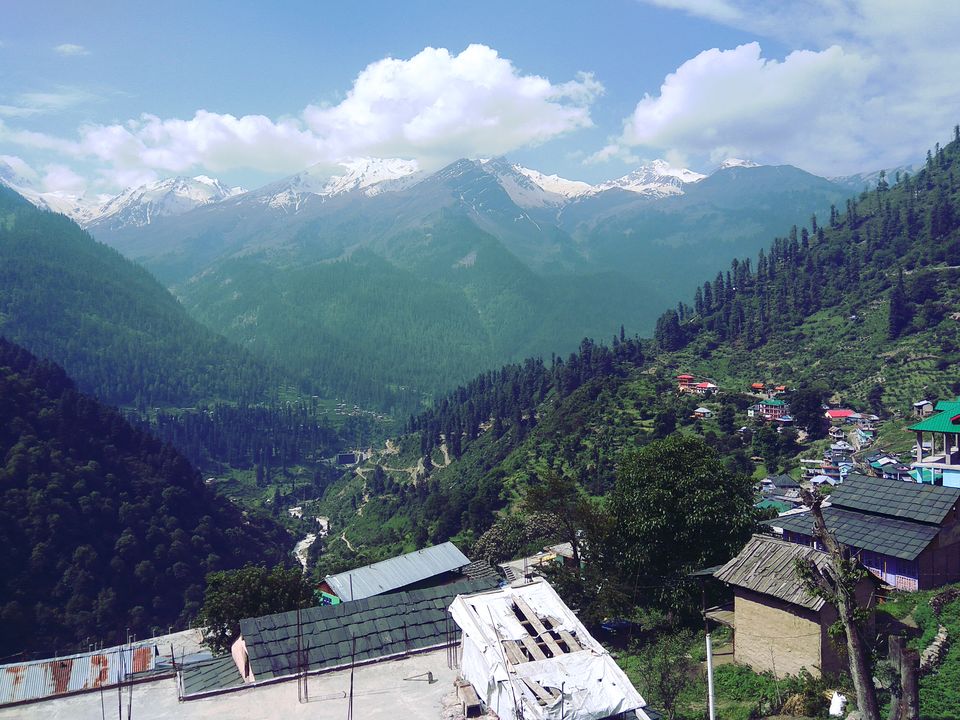 Tosh is different from Kasol in the way that there were not many people, no hustle bustle. It is a place to just relax and let yourself be engulfed by the almighty nature.
The way to make it to the top - walk some distance, stop at the maggi point - realize food prices just went up by Rs 10-20 from the previous maggi point, eat maggi, have some tea, smoke up and repeat.
On reaching the top, you will find yourself on a mountain which is surrounded by a couple of other mountains.In addition to this, the trail to Kheerganga is breathtaking, with its magnificent views.
On the downside, Kheerganga is heavily commercialized. We booked ourselves a room and it was in pathetic condition. My advice would be to choose a decent accommodation, and it should not cost much.
Tired after a long day, we spent the evening at the Goldstar cafe gazing at the infinity.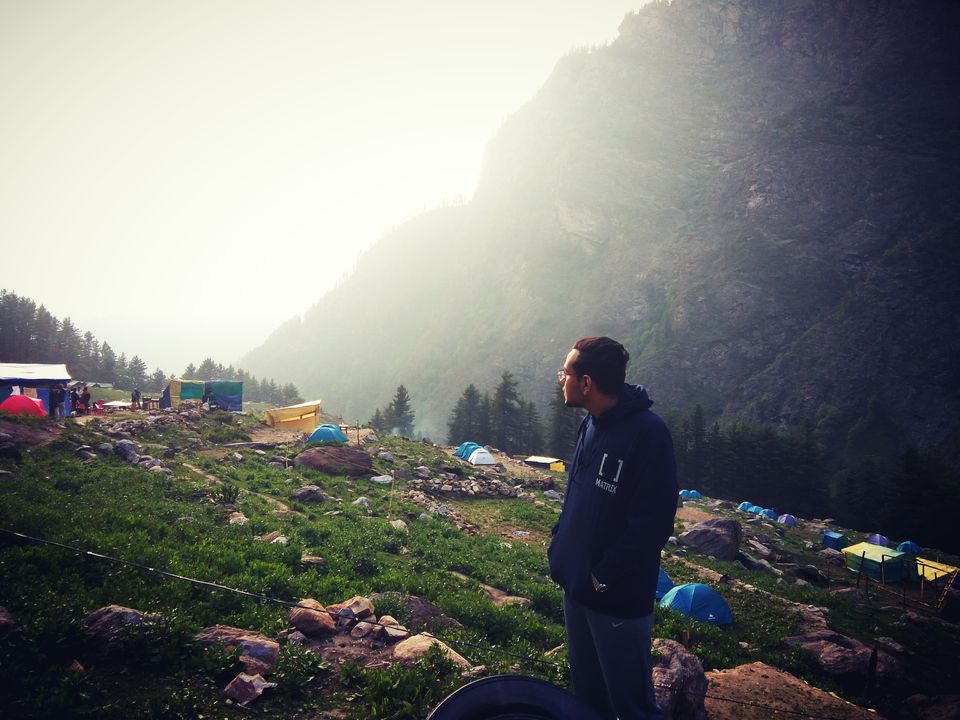 In the morning, we went to the hot spring bath, which is a must try. Siting in the bath and gazing at the mountains was surreal . I realized it would have been better if I went to the spring in the evening(no glare from the sun).After the bath, we trekked down and took a bus back to Kasol.
Sometimes, it's better to make the bookings in advance and we learnt this lesson when we could not find our way back to Delhi. God knows how we found a bus from Kasol to Chandigarh and how we slept in that bus is a story for another day.
We reached Chandigarh next morning and from there, we took a bus back home.