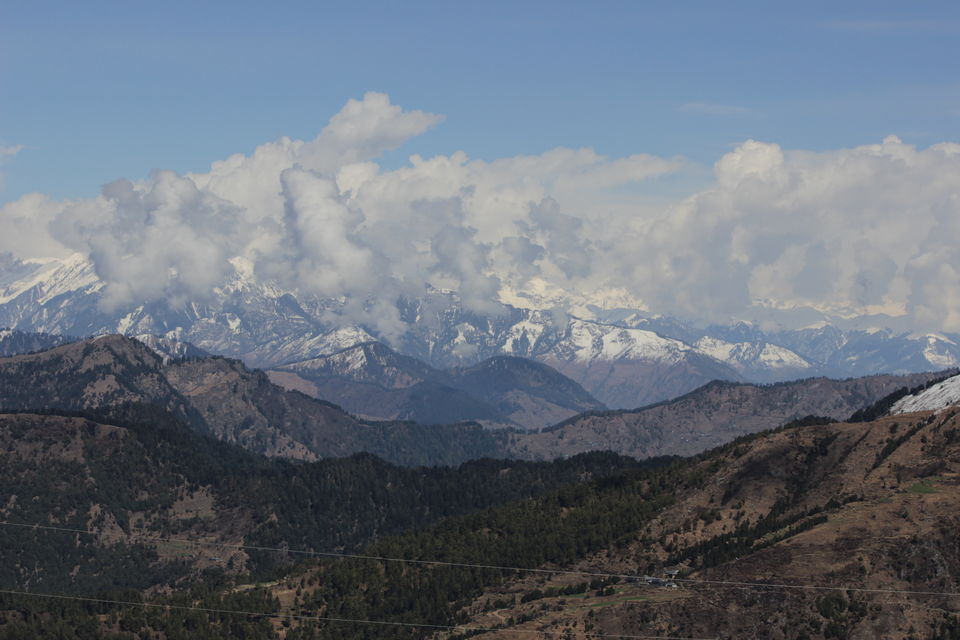 On 3rd march me and my friends left from our daily routine life to have some adrenaline rush. From Mumbai we took flight around 8 am and reached Delhi by 11 am. From there we went to ISBT Kashimiri gate and took a bus to kasol at 4 pm. If you want volvo Ac bus ride , you can book it on red bus which will directly drop you at kasol, and will cost approx 1200 rs. And if you are looking for affordable travelling you can take a bus from kashimiri gate for 750 approx, but you will have to change the bus from bhuntar.
We reached Kasol at 9 am in the morning because of some issues the bus was late(Last night it snowed in the mountains and there was a sudden drop in the temperature and we were as usual not prepared for that, on that day i understood do not follow weather forecast when you are in mountains). So the first hotel we saw we took the rooms, as we were freezing outside. Don't remember the name but have his number(Dinesh-9805309677) its near the bus stand.
As it was cold and we could not dare to take bath and we were running late from our schedule to visit malana , we went down and took a taxi to malana base ,you all can get taxi near the bus stand. It costed us 2200 rs for pickup and drop.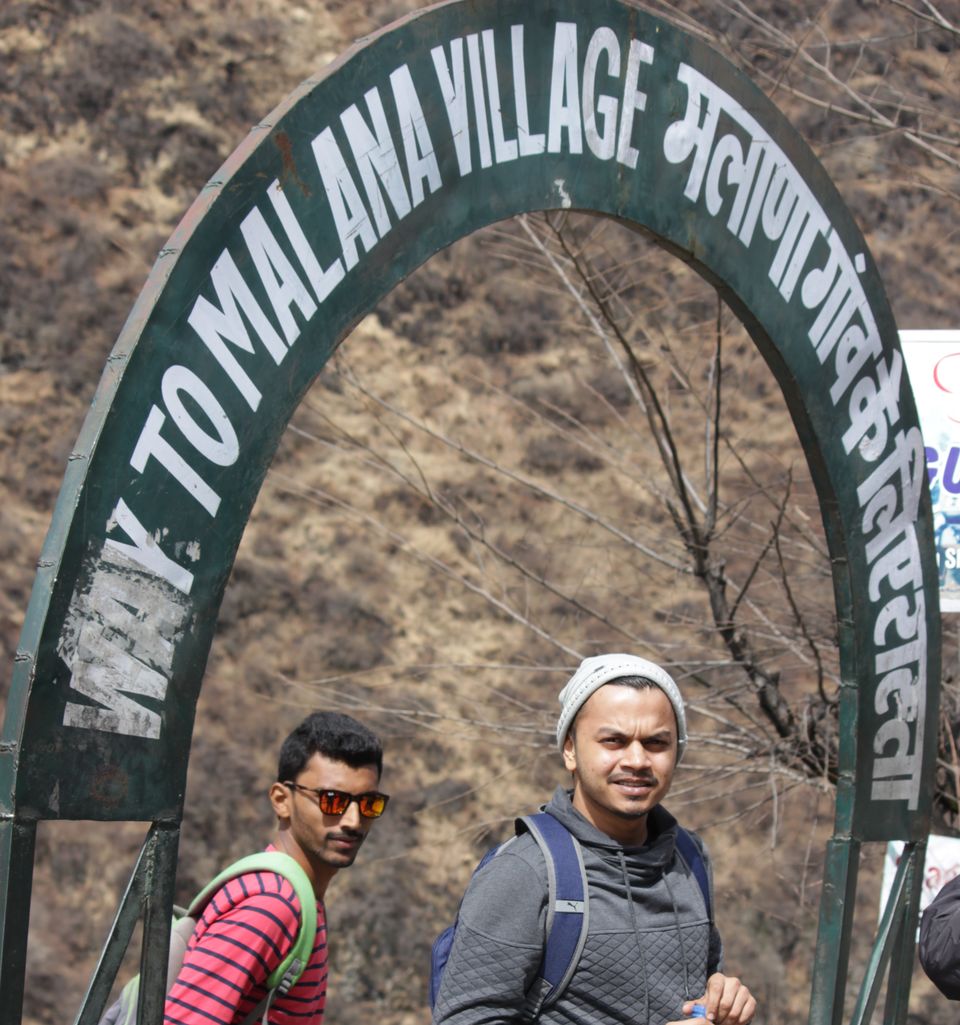 It took us 1.30 hours to reach the village and the surrounding was so eye pleasing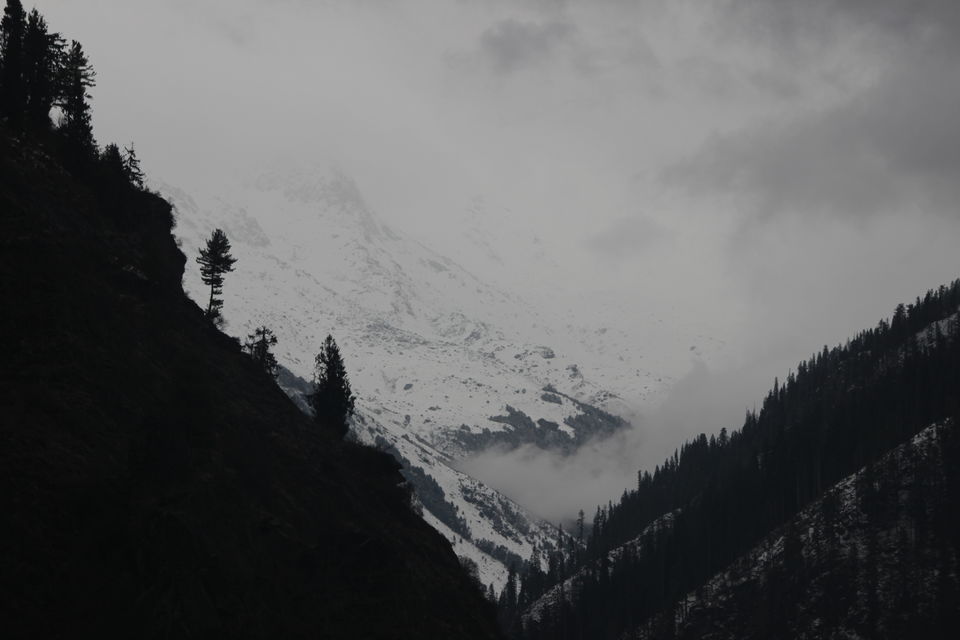 since it was off season the cafe was closed but we took some local things with us :P and went back to kasol. After reaching we went to jim morison cafe into the woods , one should and must visit the cafe. Had our dinner and went to our rooms and took rest.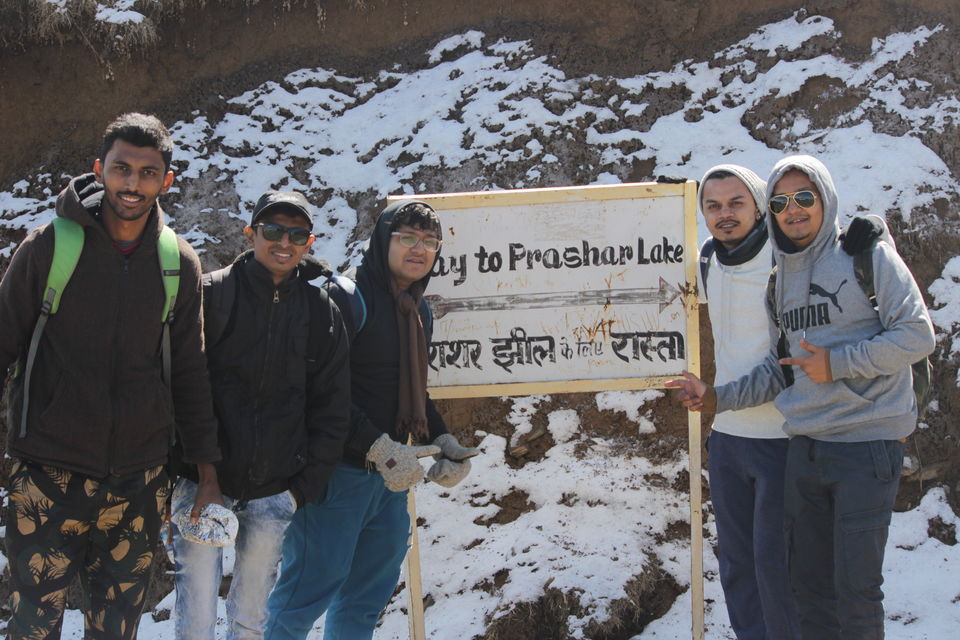 We woke up by 6 am and took the same taxi and head towards parashar lake. It takes 5 hours to reach there and it costed 5500 rs both way. As we reached there the mountains were partially covered with snow , and it was so warm , clam and peaceful there , we stayed there for 3 hours doing nothing but having Maggie, tea and chatting.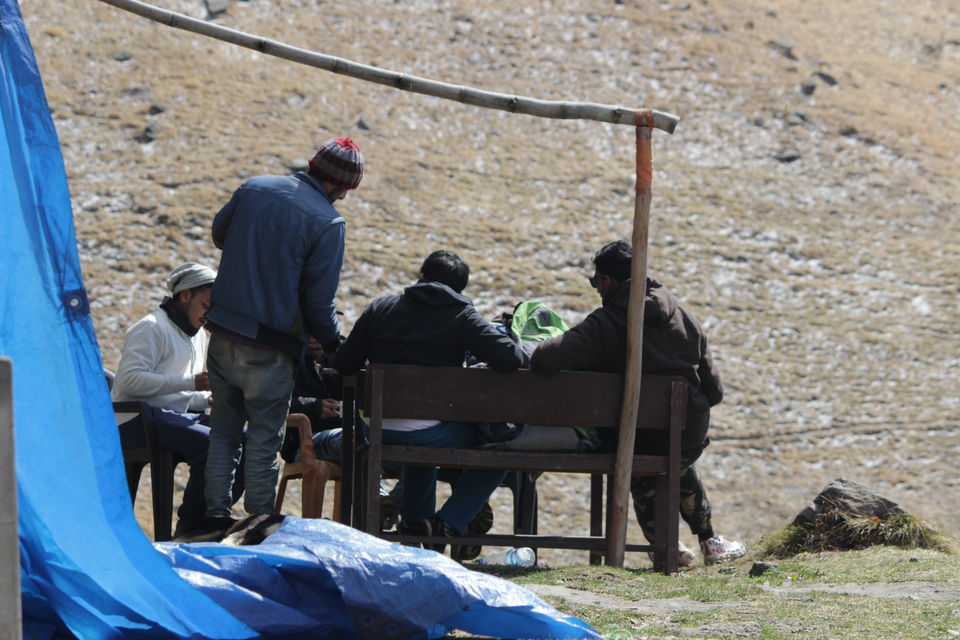 We then went back to our hotel in kasol, had dinner in the local dhabba and slept in our rooms.
This morning we left our rooms by 7 am and head towards manikaran sahib gurudwara, there we took bath in the hot water kund , which was totally refreshing and worth it. Then went into the gurudwara , worshiped the god and sat in for breakfast in bhandara , did some seva and left for our next stop TOSH.
We reached tosh by 11 am , to reach the village we had to climb some steps , it took us 30 mins to reach at the top. We went to hill top cafe and took some break , admiring the beautiful view around, had some sandwich there and left the village by 2pm.
We reached kasol by 4 pm and went directly near parvati valley and had some quality time near the river side.
This was the day we were waiting for KHEERGANGA TREK. we left our rooms early morning and headed towards kheerganga and started 17 km long our first Himalayan trek.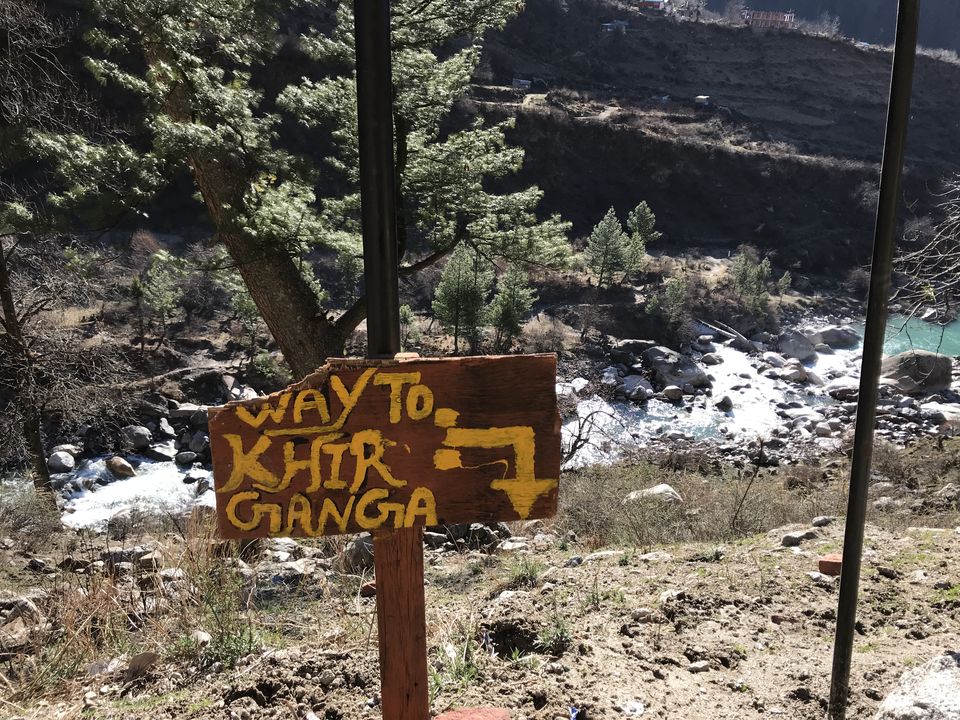 We started our trek by 9 am with excitement and energy, before rudranag the path is easy we reached there by 11.30 am its half way to kheerganga. We took some rest there and started our trek.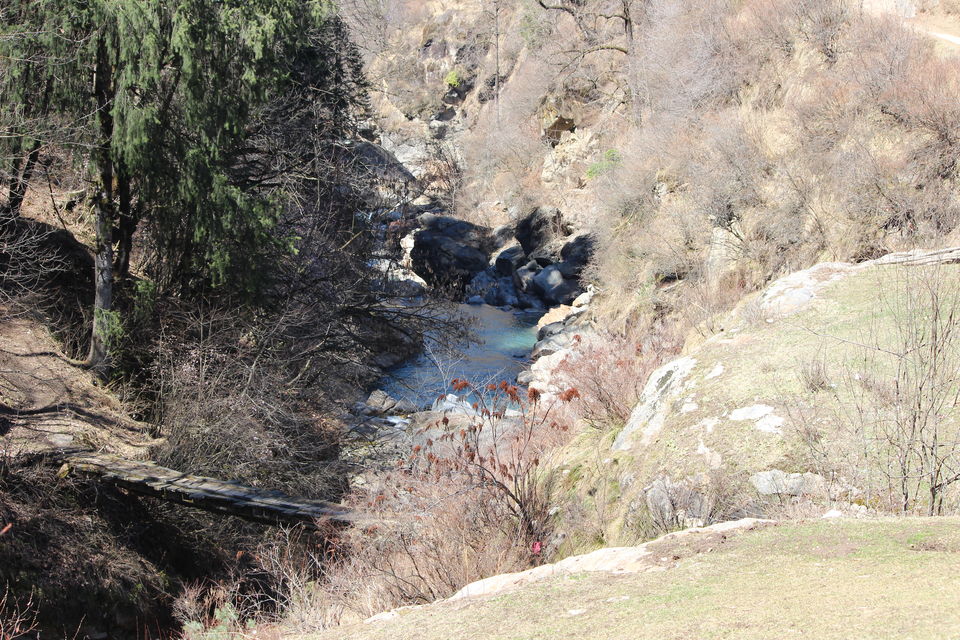 The path after rudranag was so steep, it took us 3.30 hours to reach the top. No need to worry about the directions, there are signs marked on the way, so first timers like us can easily go and trek, but you must have nice trekking shoes and pole so better support. We reached kheerganga by 2 pm, and first thing we did there is had our lunch. Then we went in dharamshala for our stay there, you will not find electricity up there, so charge all your gadgets and power bank for emergency. The room cost 200 rs per head including dinner.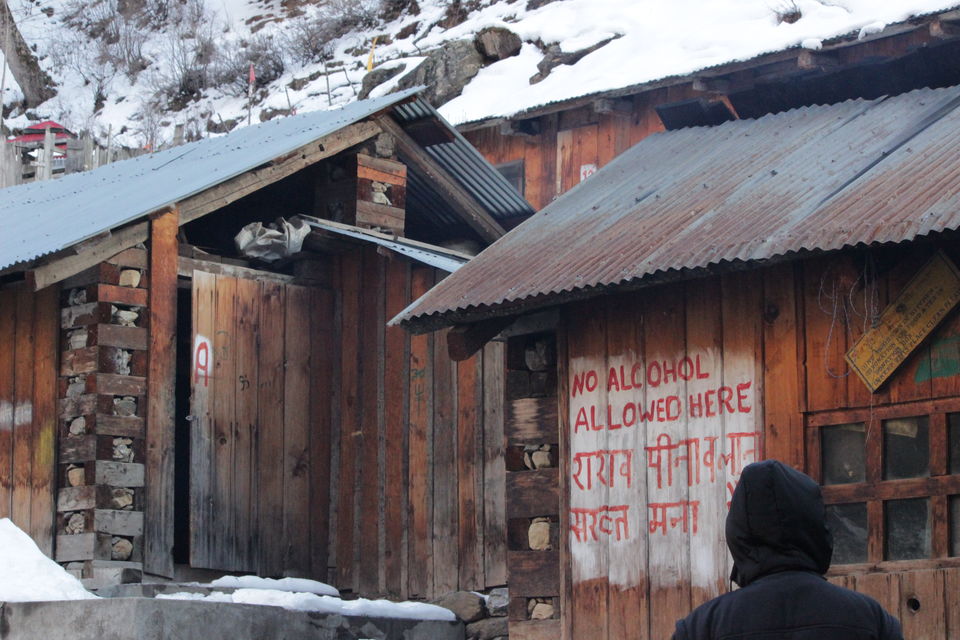 We then went for the very famous hot water spring in kheerganga.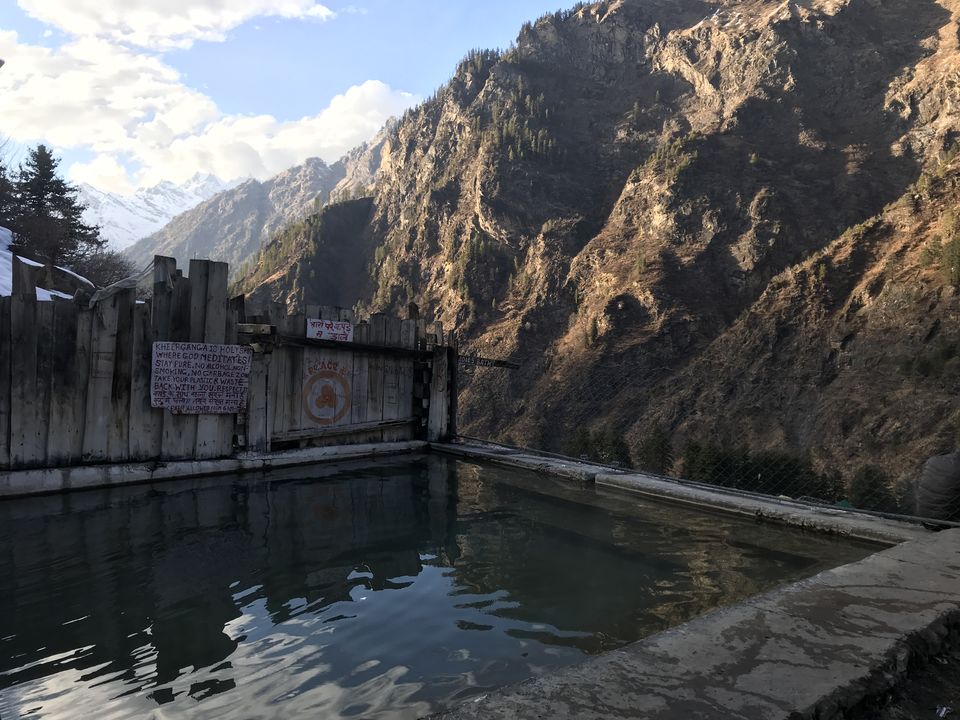 First you have to take bath outside the Kund and then you are allowed to go in. The experience was so great i cant express it in words, one must go and do this. After that we roamed here and there , clicked photos and had our dinner.
As it was cold out we were given a room with heater in it with just an 100 rs extra charge. The heater was like ,we had to burn wood logs and it will heat the room, the over all experience was great and the next morning after having tea we trekked down to the base form where we took bus to kasol, reached kasol by 3 pm.
We had a bus to Delhi from kasol at 6 pm.
Reached Delhi and went back to our daily routine lives with memories, adventure and excitement for next trips.
Note:
Always carry warm clothes , at-least one pair when you travel in the mountains during summer.
Should carry some cash, because ATM here are less.
My journey was from Mumbai to Delhi to kasol and back, so it costed me 14 k approx.
We spent our last day in Delhi visiting places and having chats, this i will cover in my next post " A DAY IN THE CAPITAL".
For more information about the place read the bio I posted on my Instagram page, and also posted the image in the blog above.