We took a 6am flight from Bangalore via Abu Dhabi to Cairo, Egypt.
Landed in Cairo at noon, local time.
After checking into our hotel, we spent some time at d amazing in house swimming pool.
In d evening we decided to walk around and explore the city. Our hotel was located in Downtown Cairo. Lots of restaurants and cafes around. After a 2km walk, we came across a Cafe Coffee Day. We were delighted. Having a amazing Cup of Coffee while watching d sunset on the river Nile was a beautiful experience.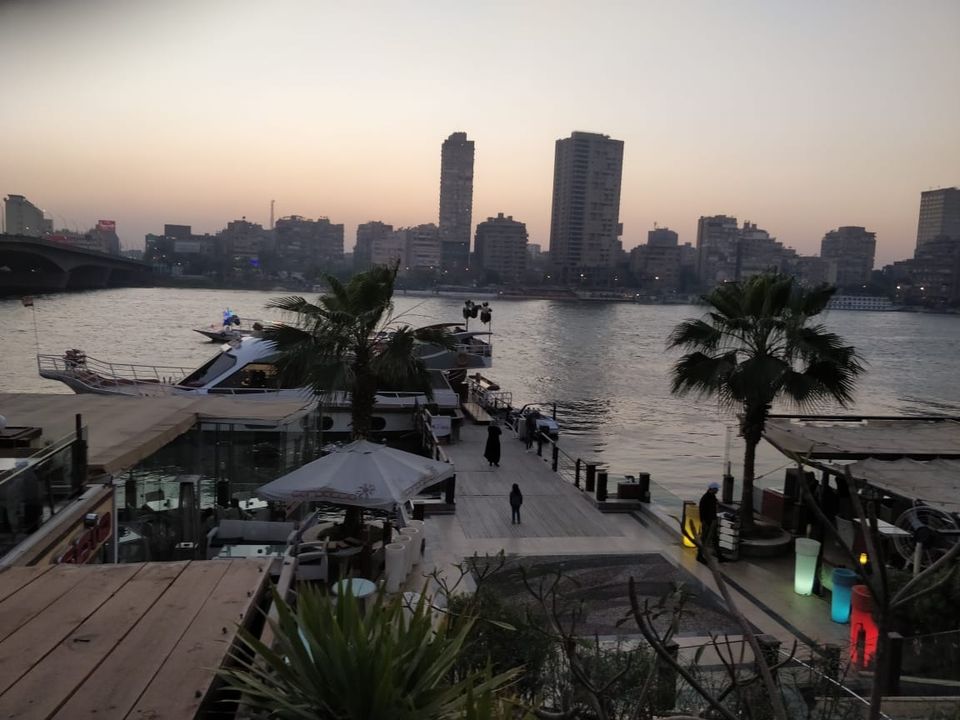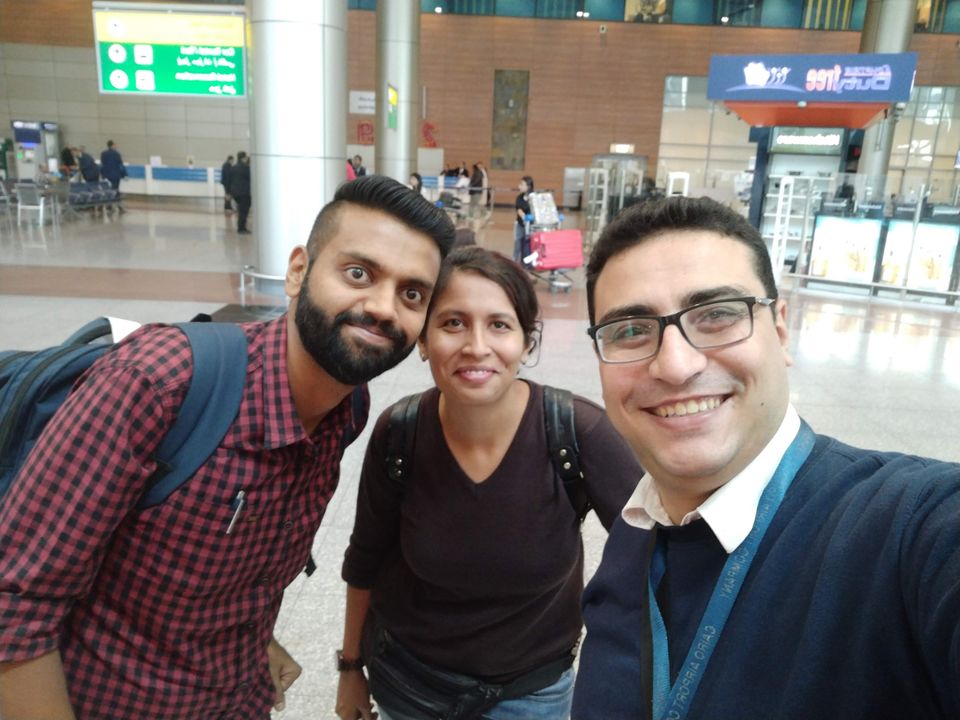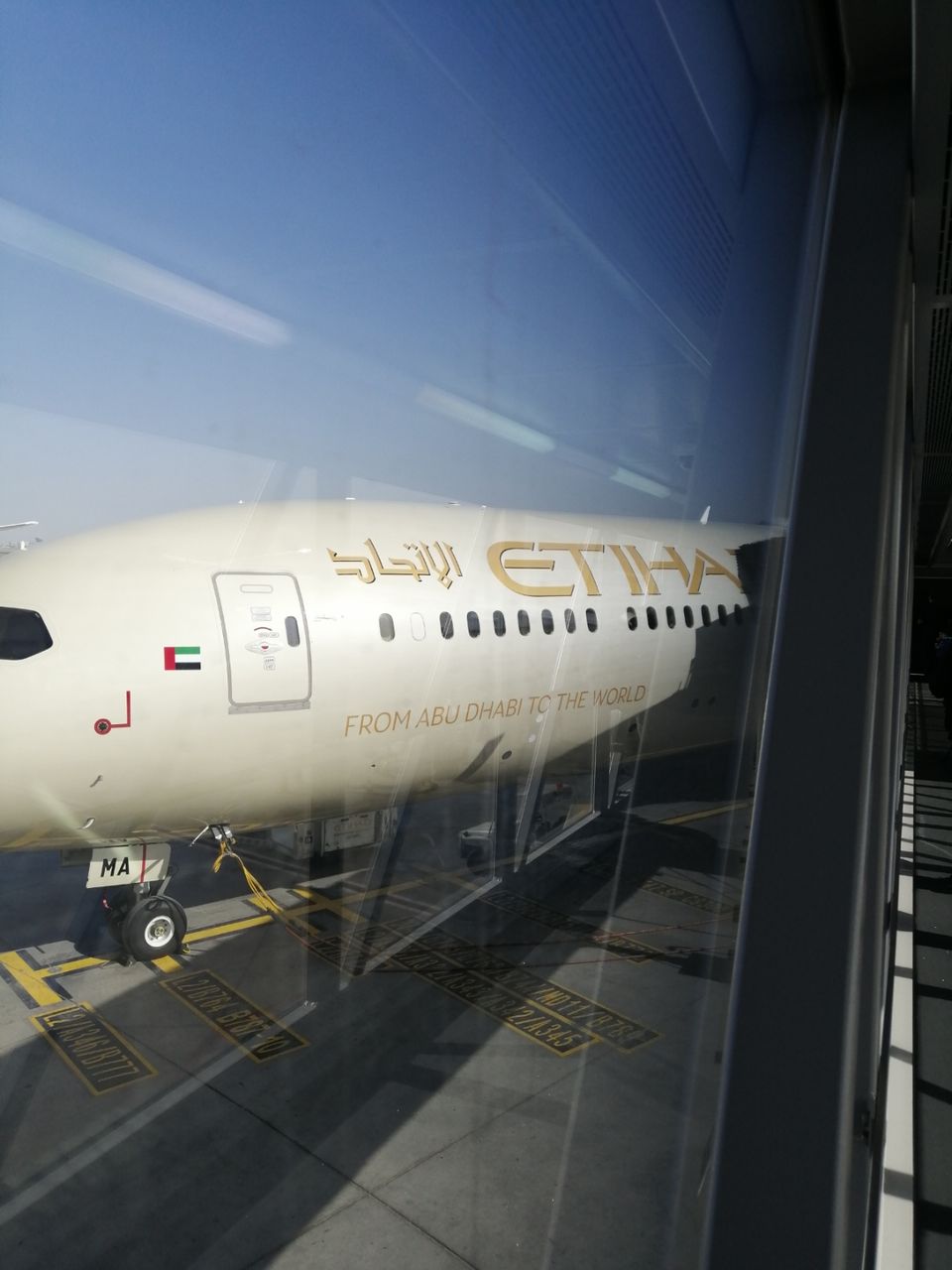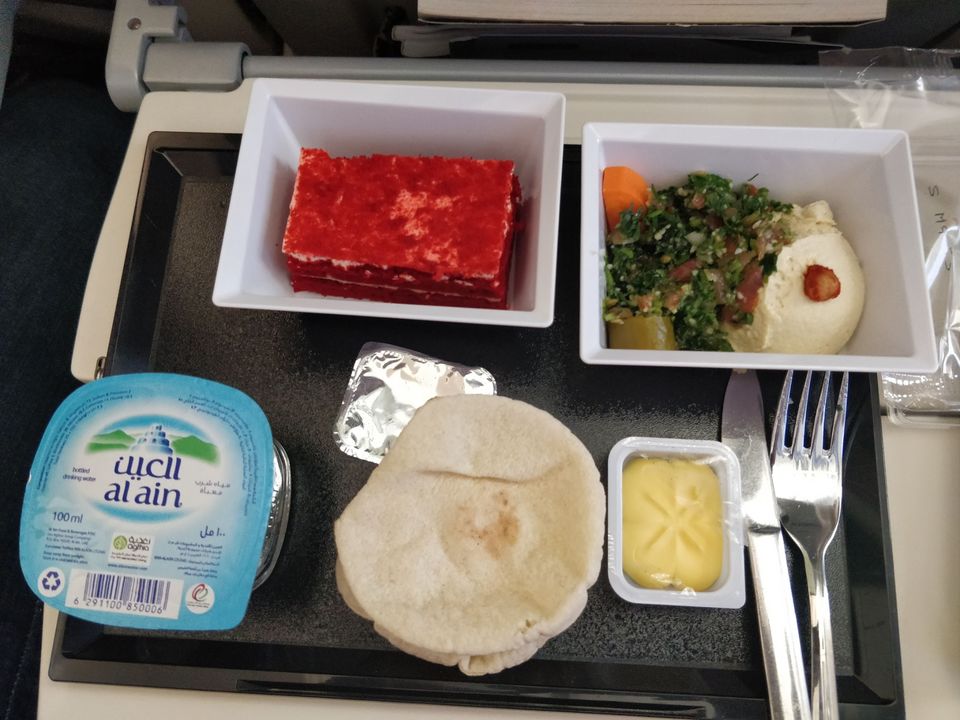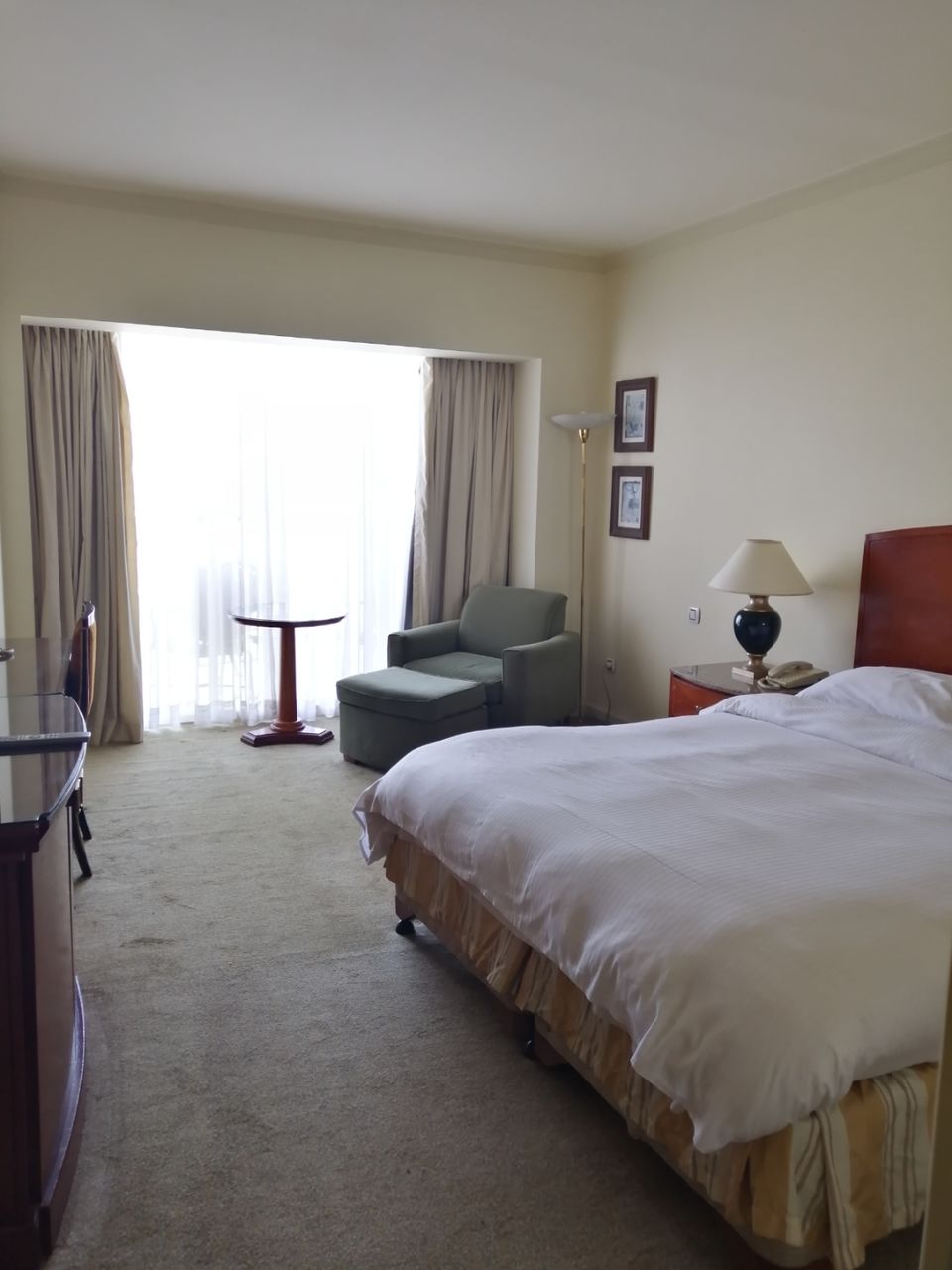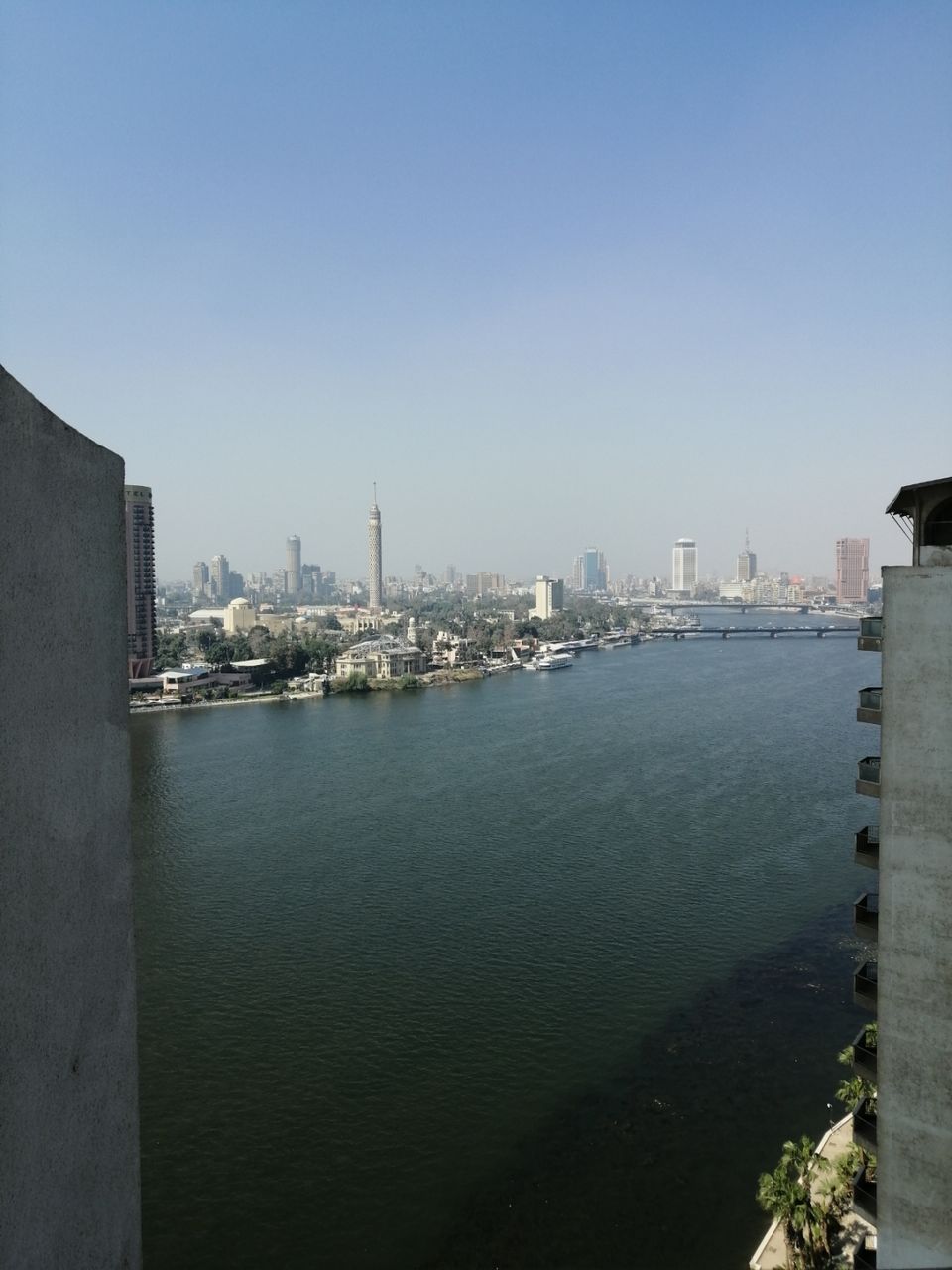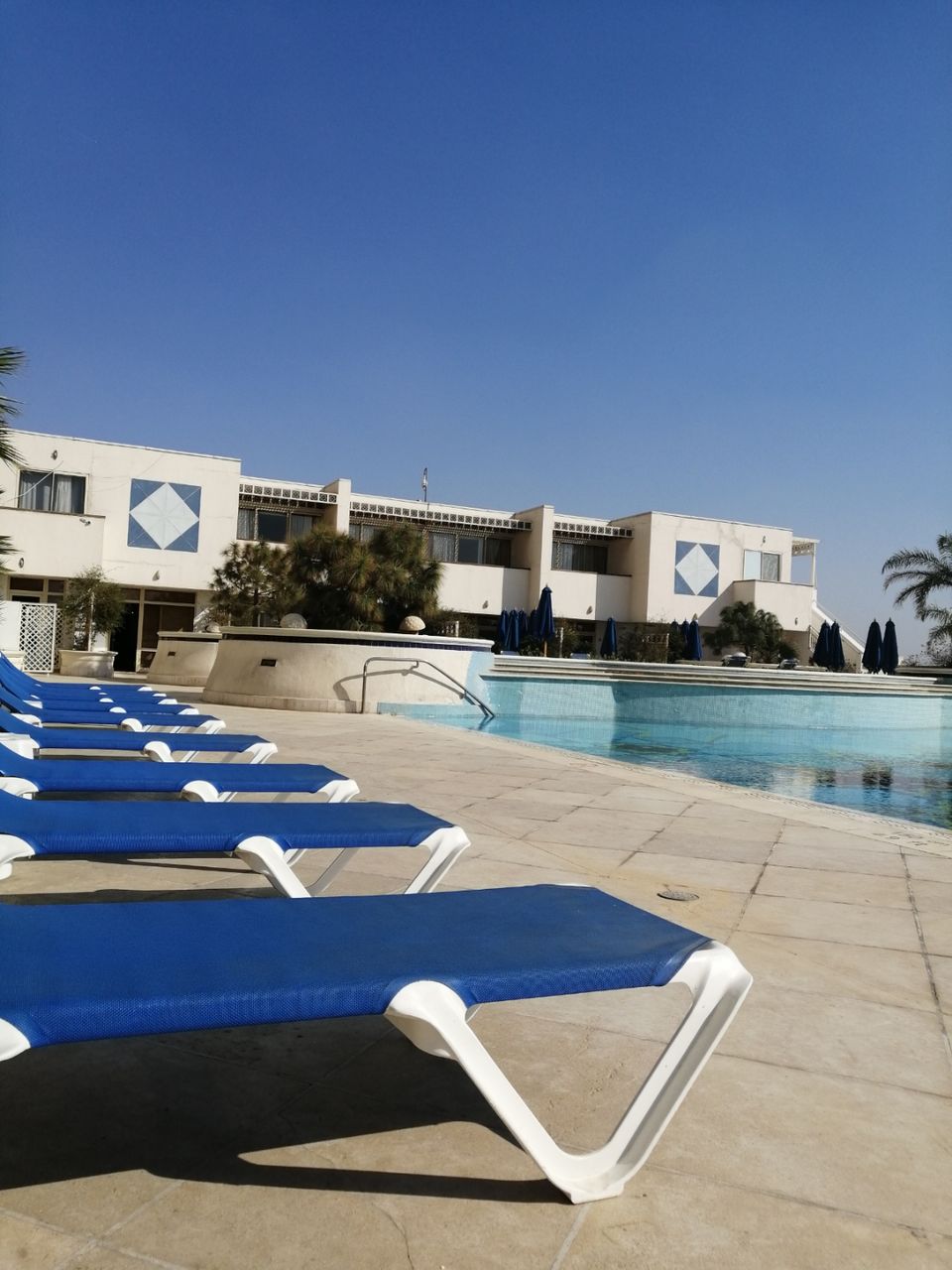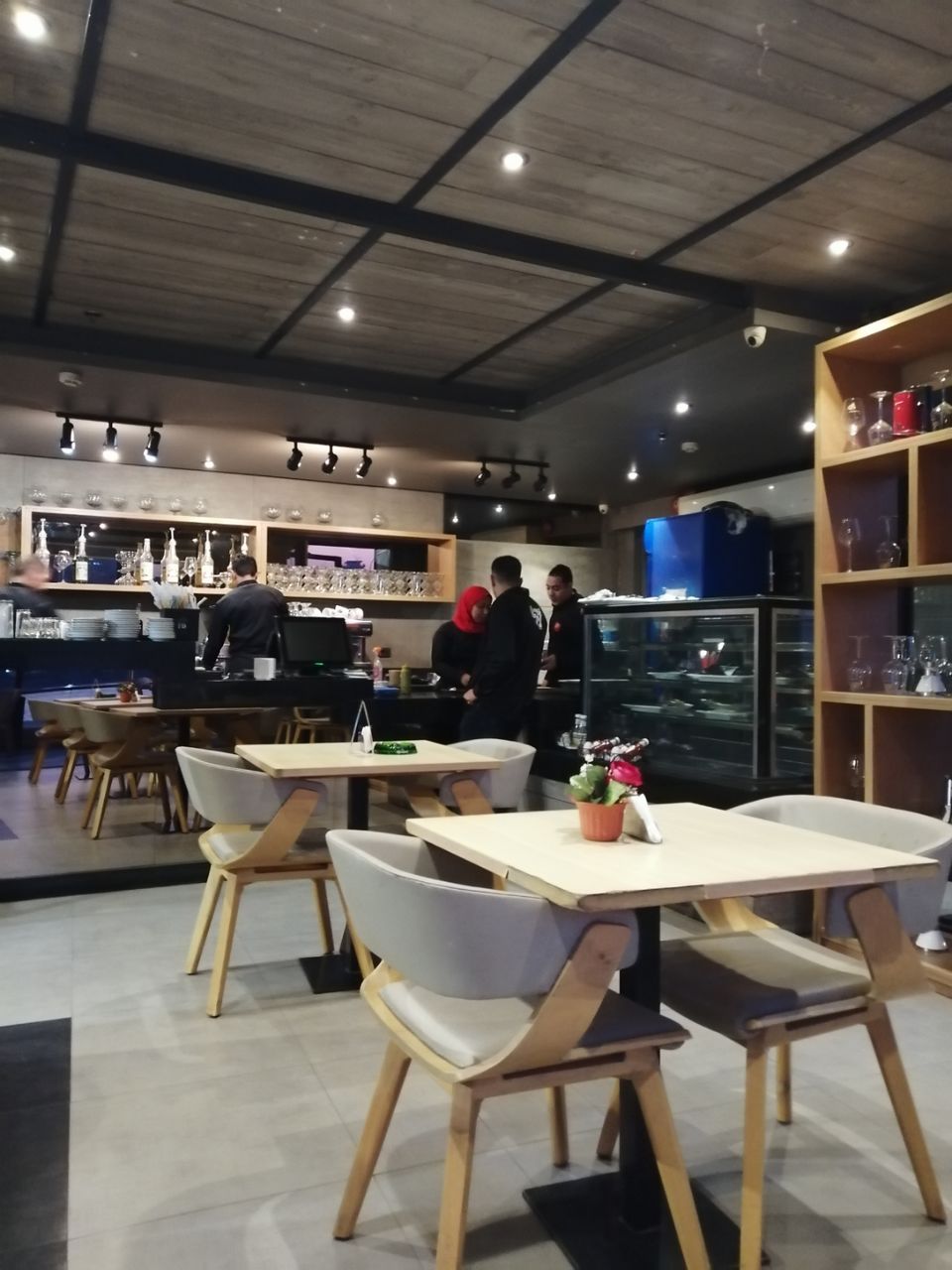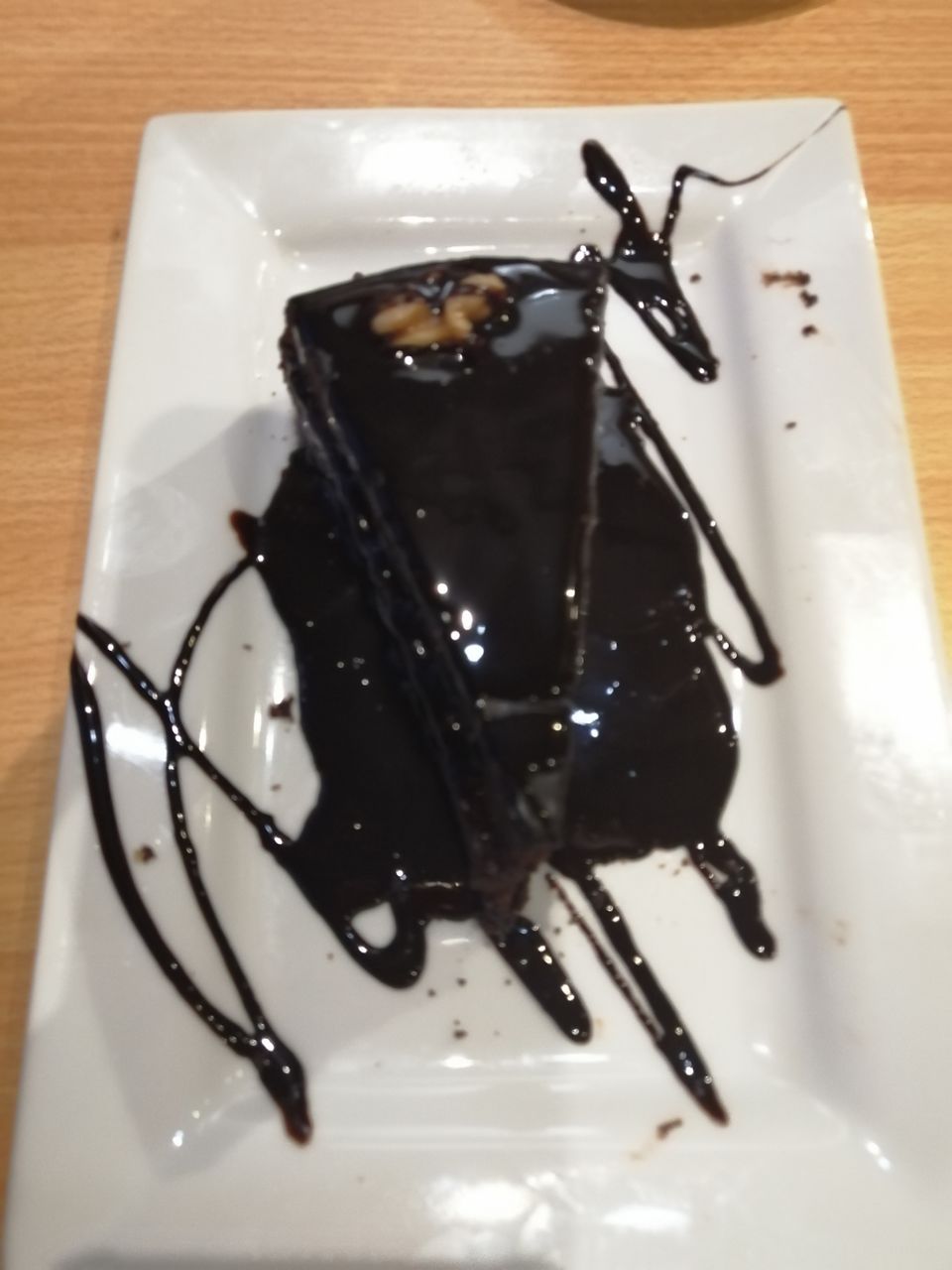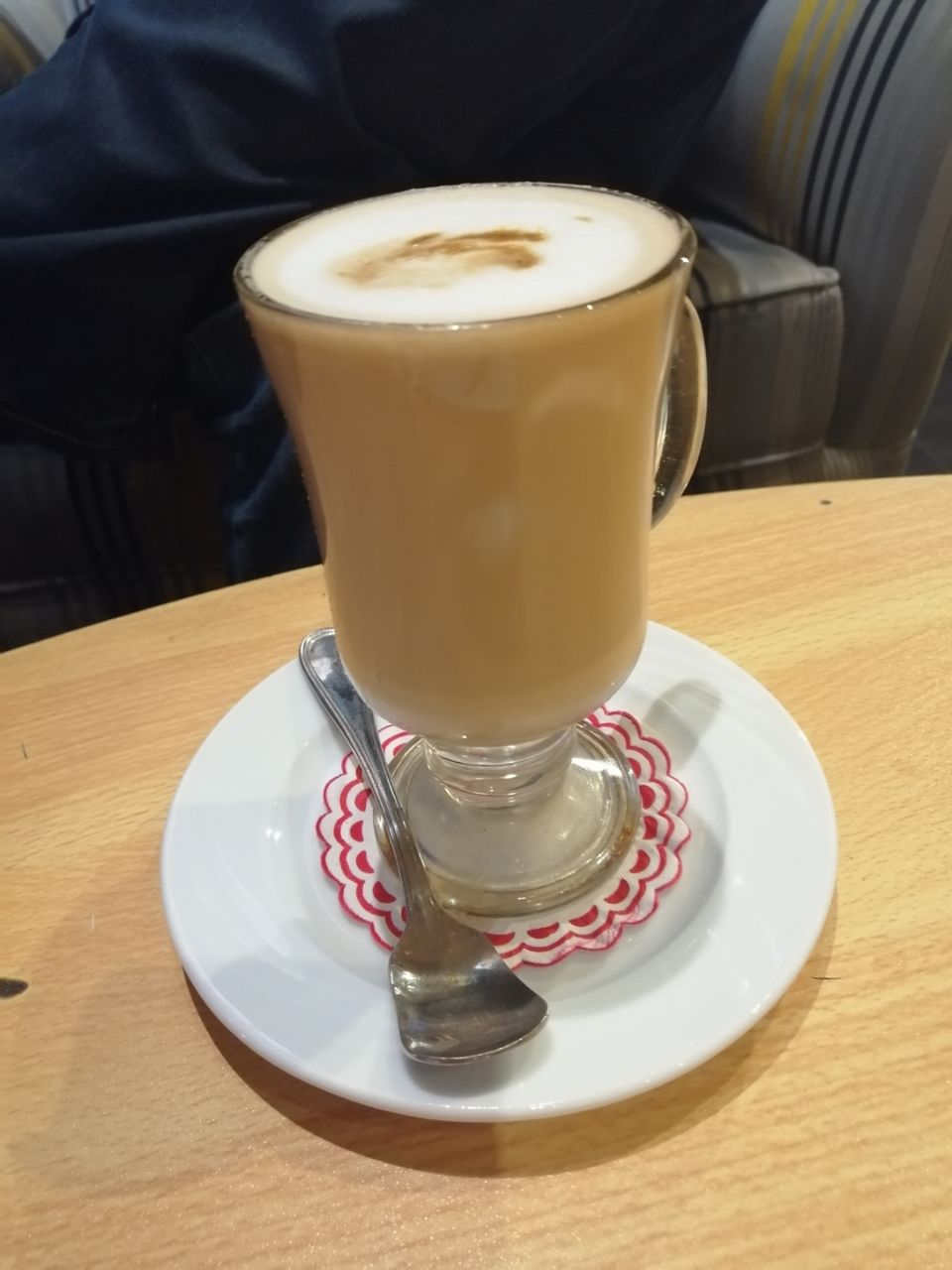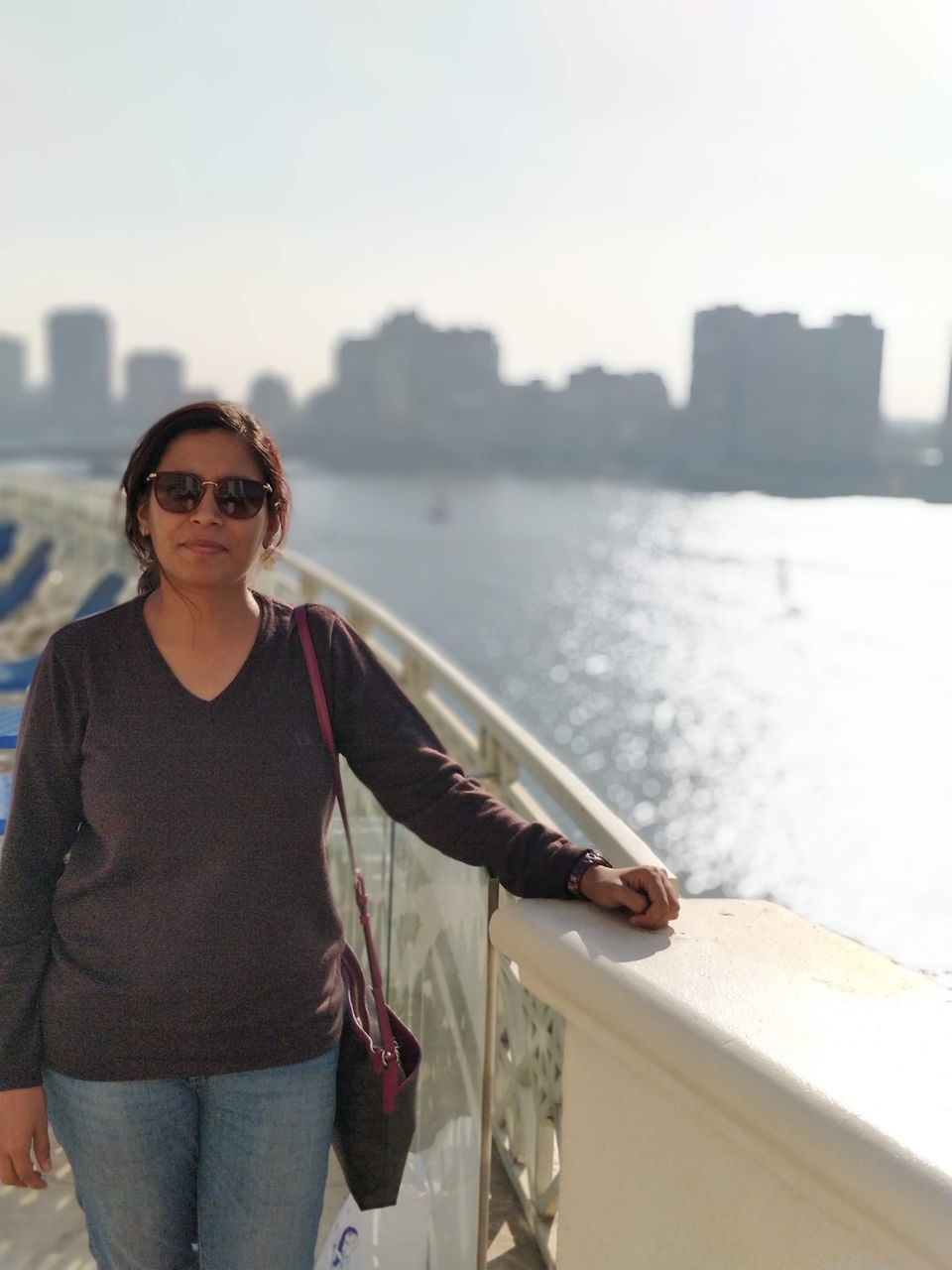 The next day, we had a early breakfast and left at 7am for Alexandria. Its located about 220 kms away from Alexandria. The traffic in Cairo is crazy, so we took about 3 n half hours to reach. It was just a day trip.
We first visited Pompeii's Pillar. It was a beautiful historic site.
Then we headed to the Catacombs. Discovered by a donkey, this place was fascinating. U keep going underground into a dark space where bodies were buried millenials ago.
We then headed to Qaitbay Fortress. Its d best Fort/Palace I've seen till now. And I've seen a lot of them. Located on the edge of Mediterranean Sea, this Sandstone structure just steals ur heart.
Next we went to the New Alexandria Library, u can get lost here for hours if ur a bibliophile.
Our last visit was Montaza Palace Gardens. Very well maintained, these gardens were so picturesque.
Dinner was traditional Egyptian food Koshari, it's vegetarian btw.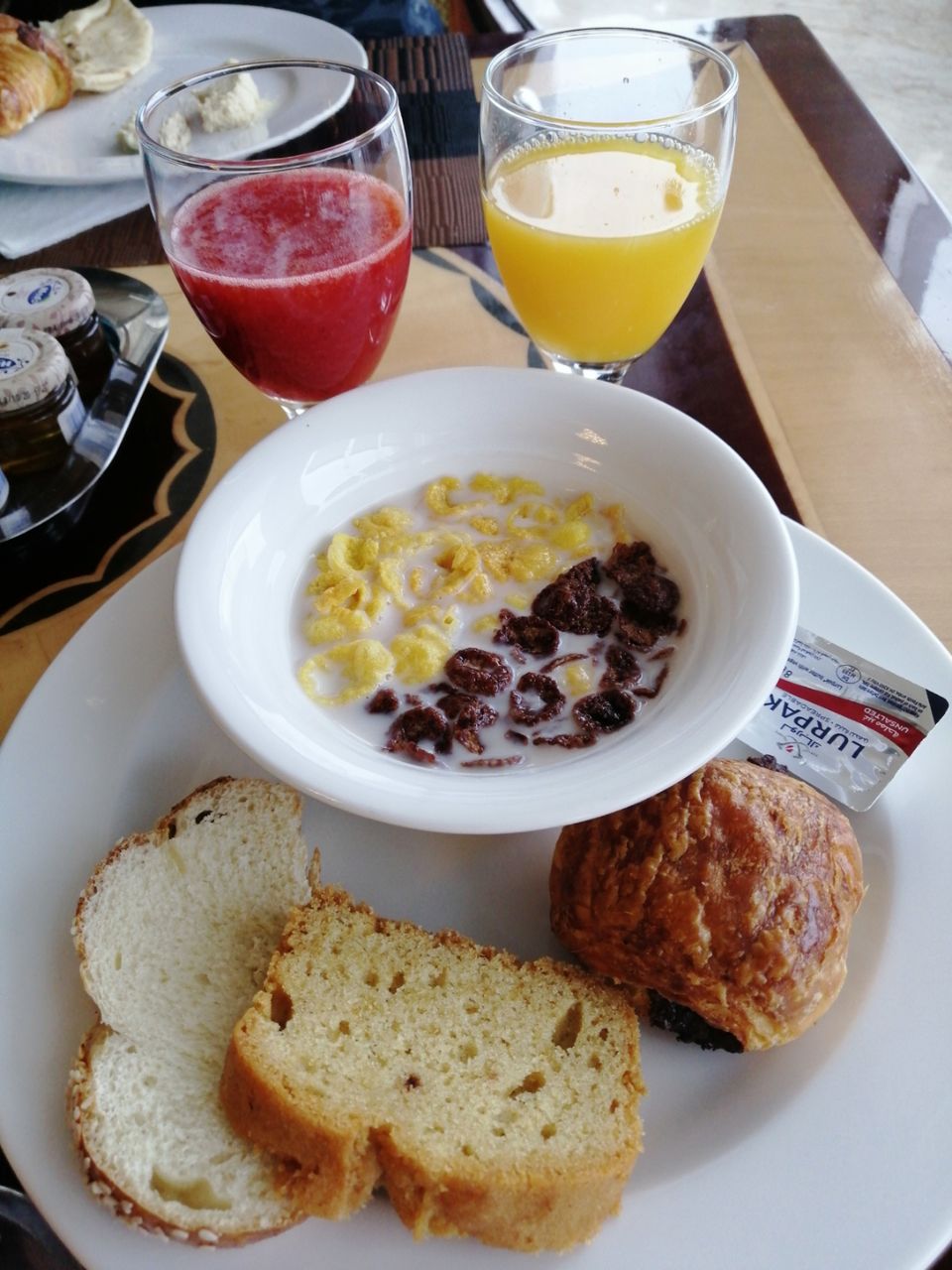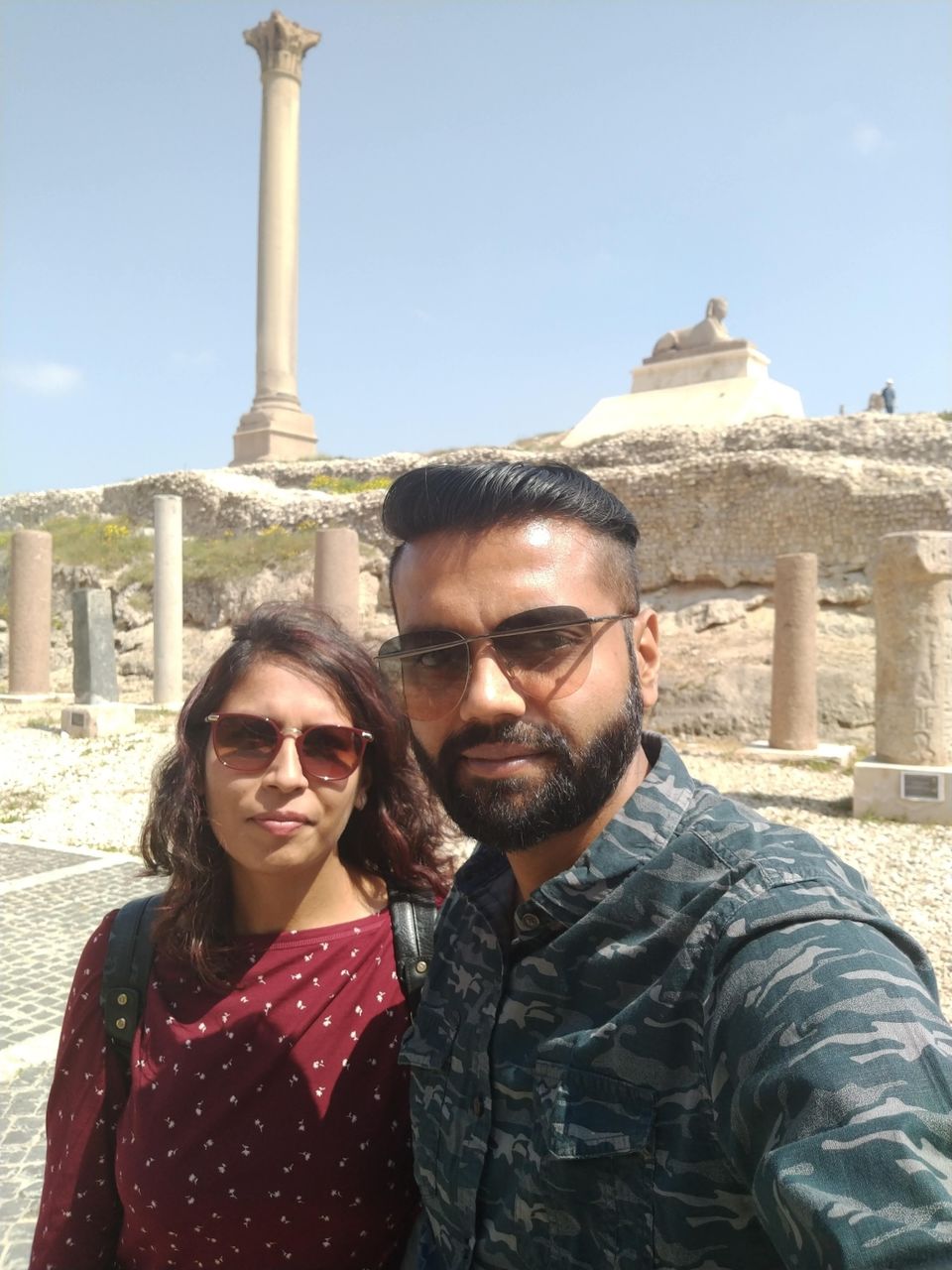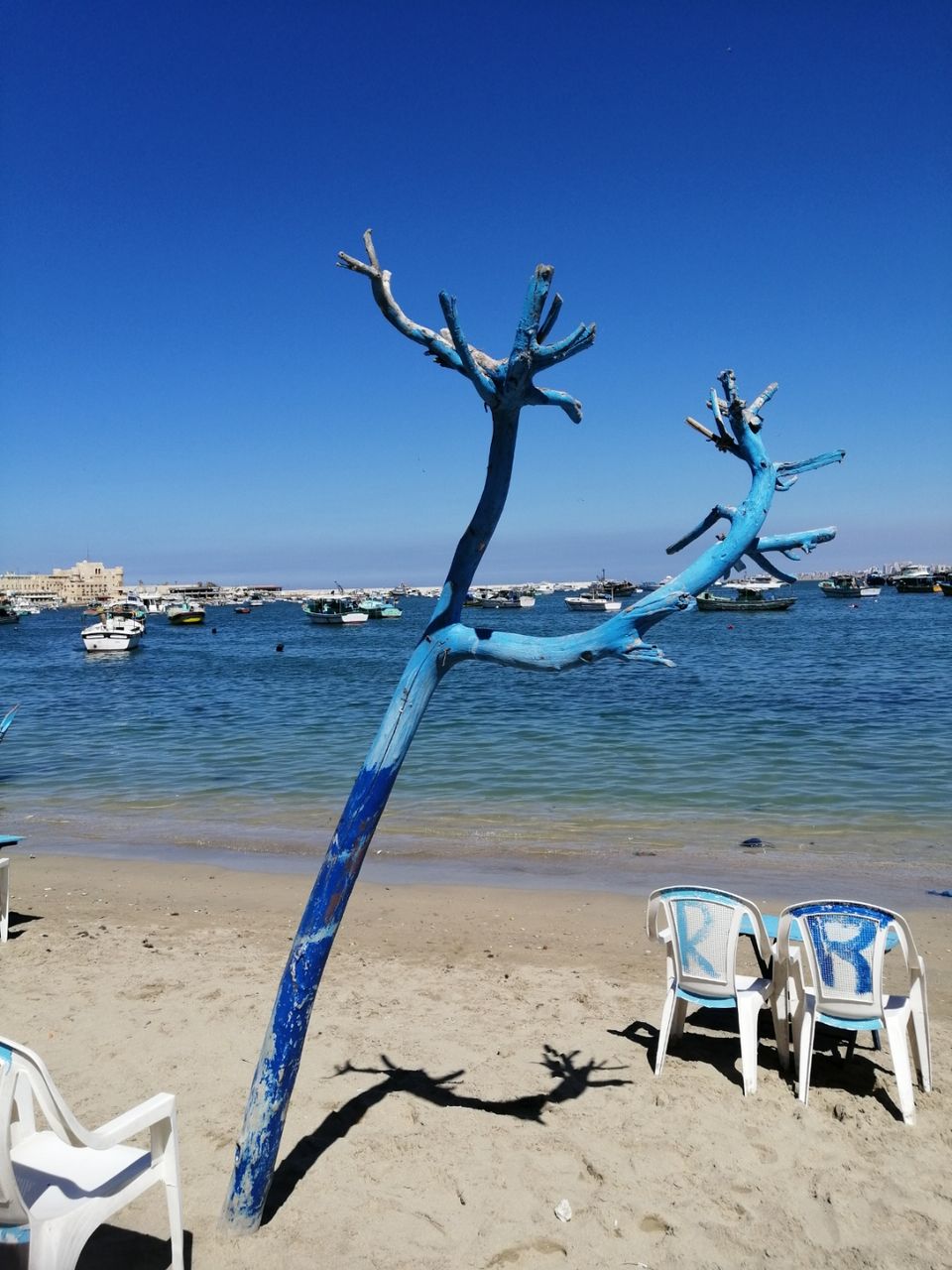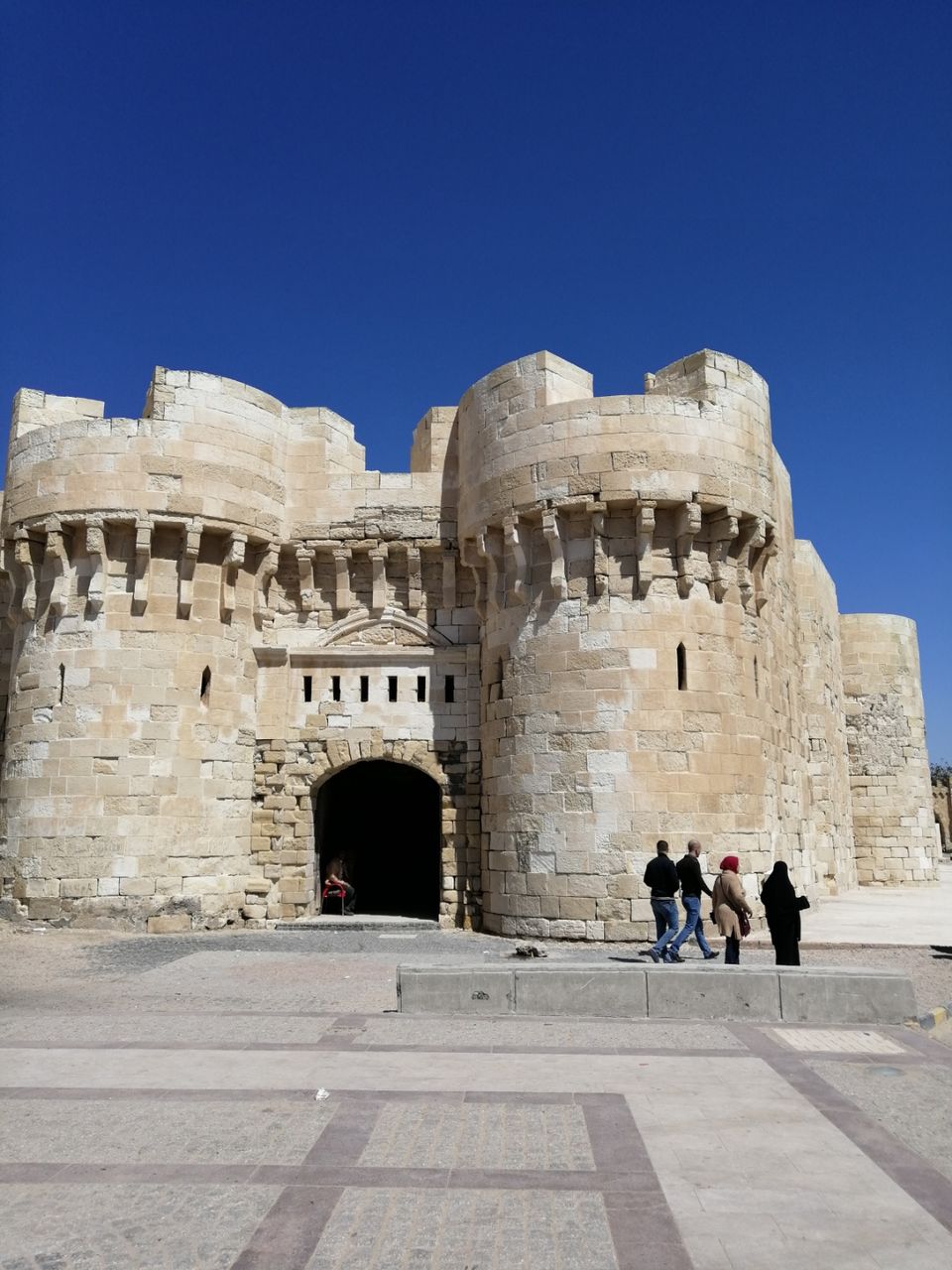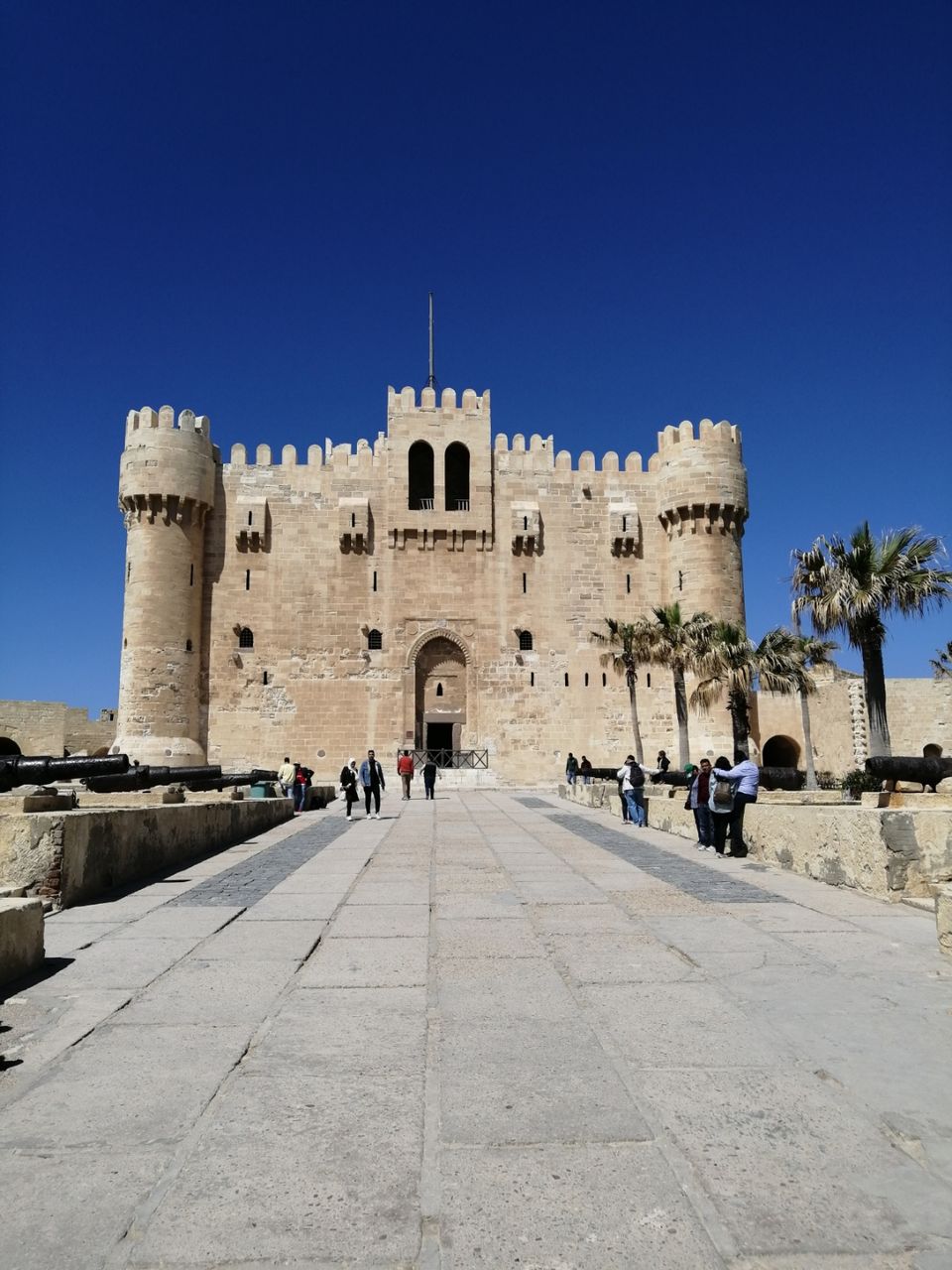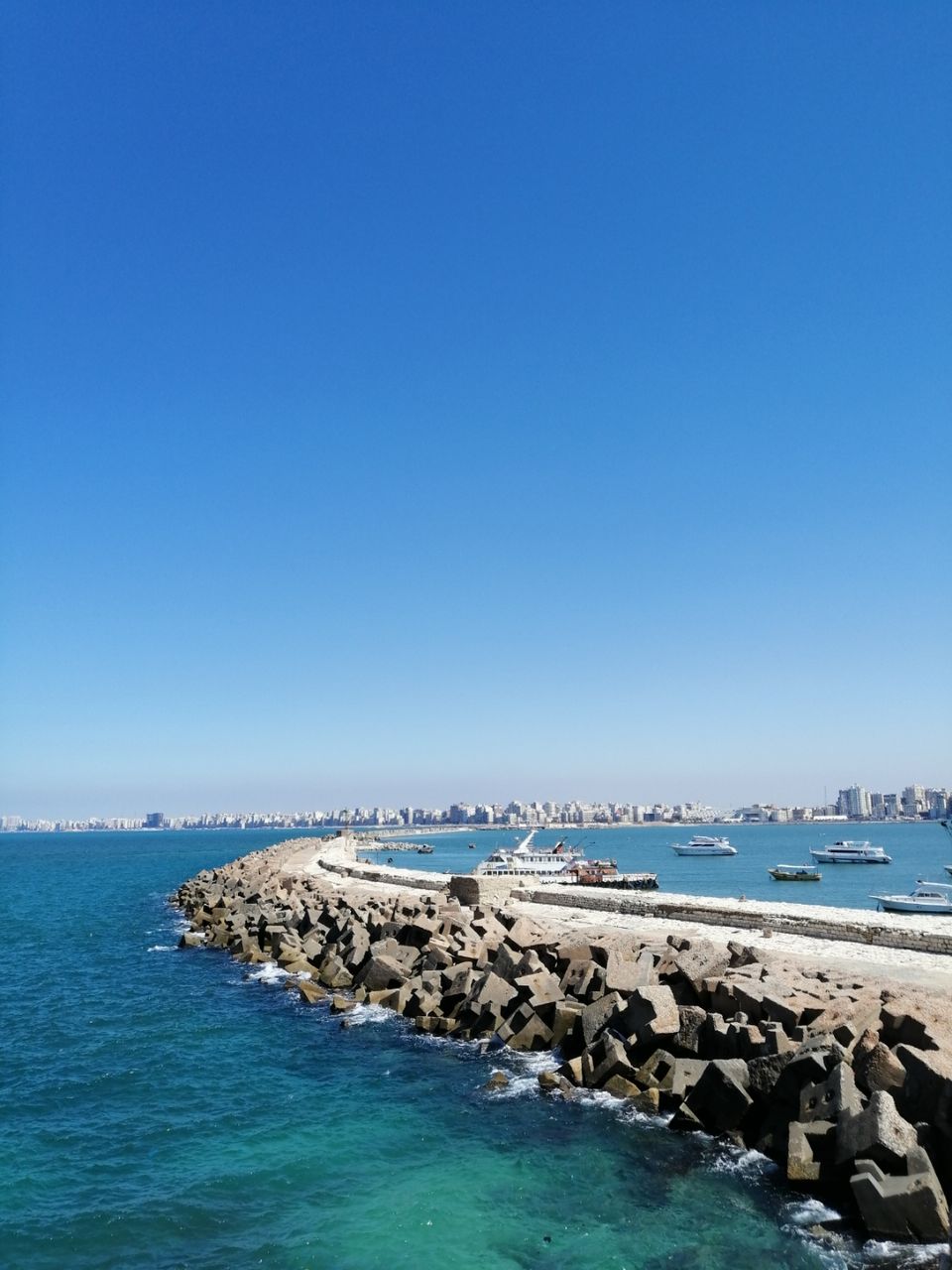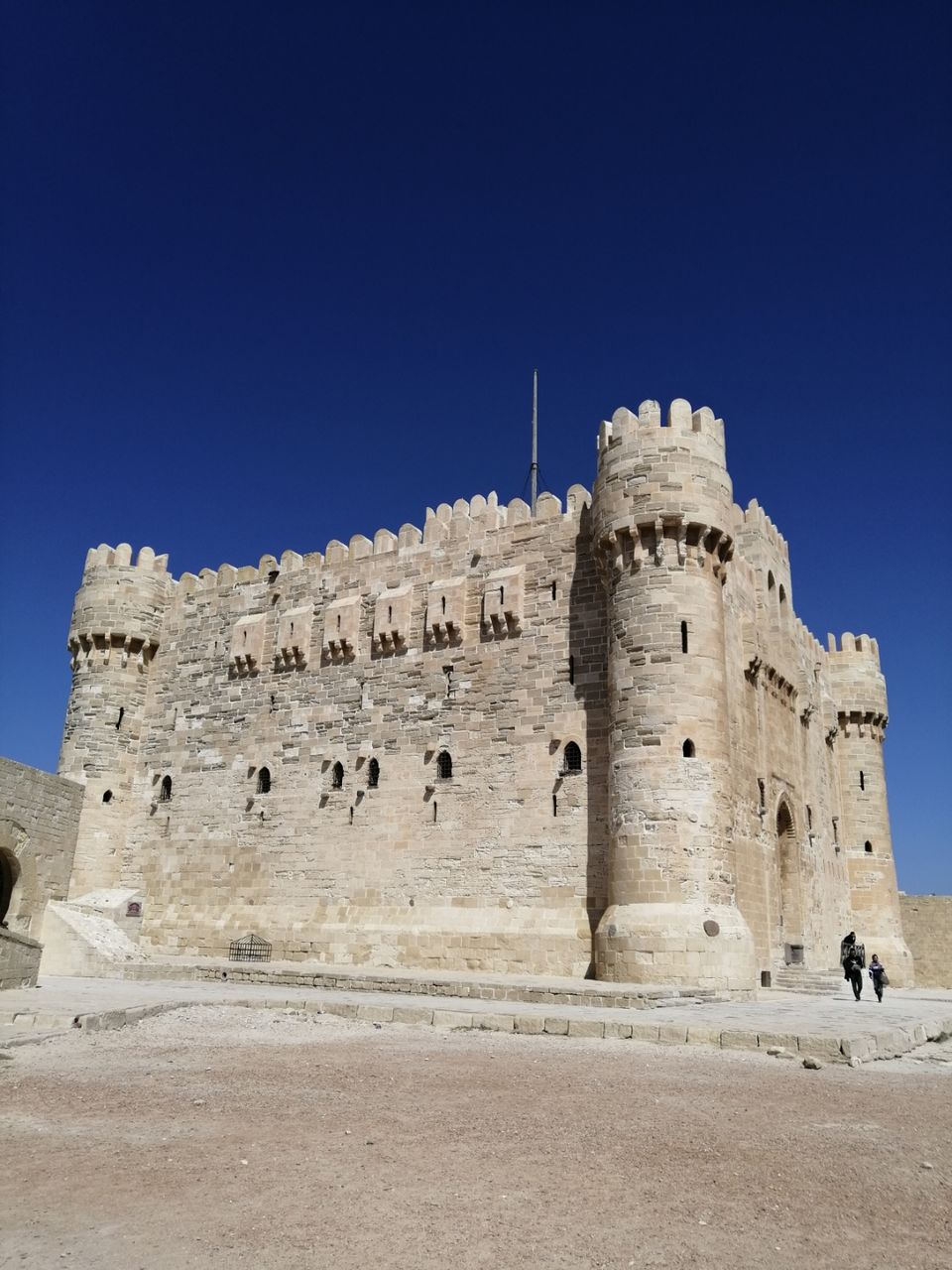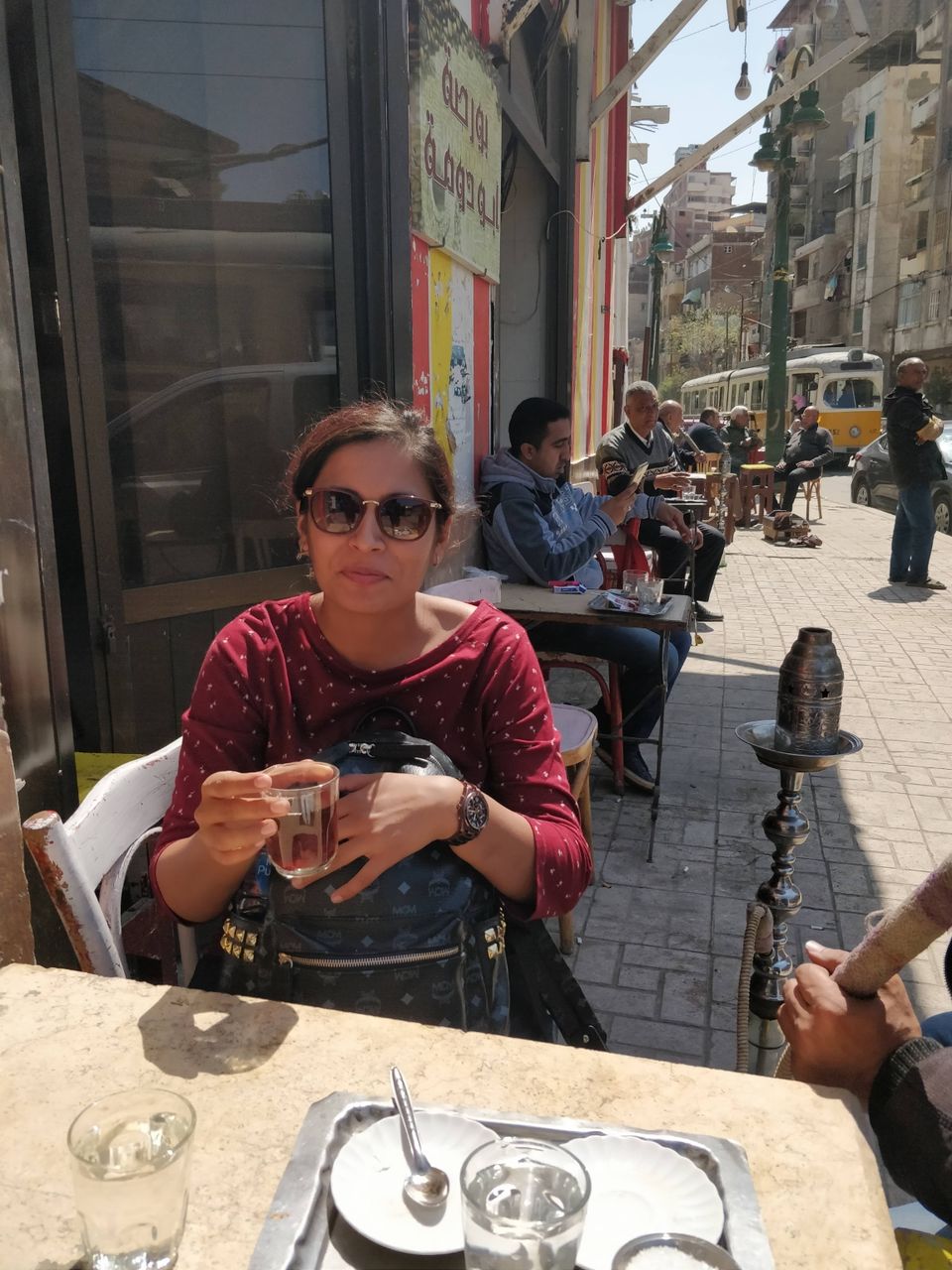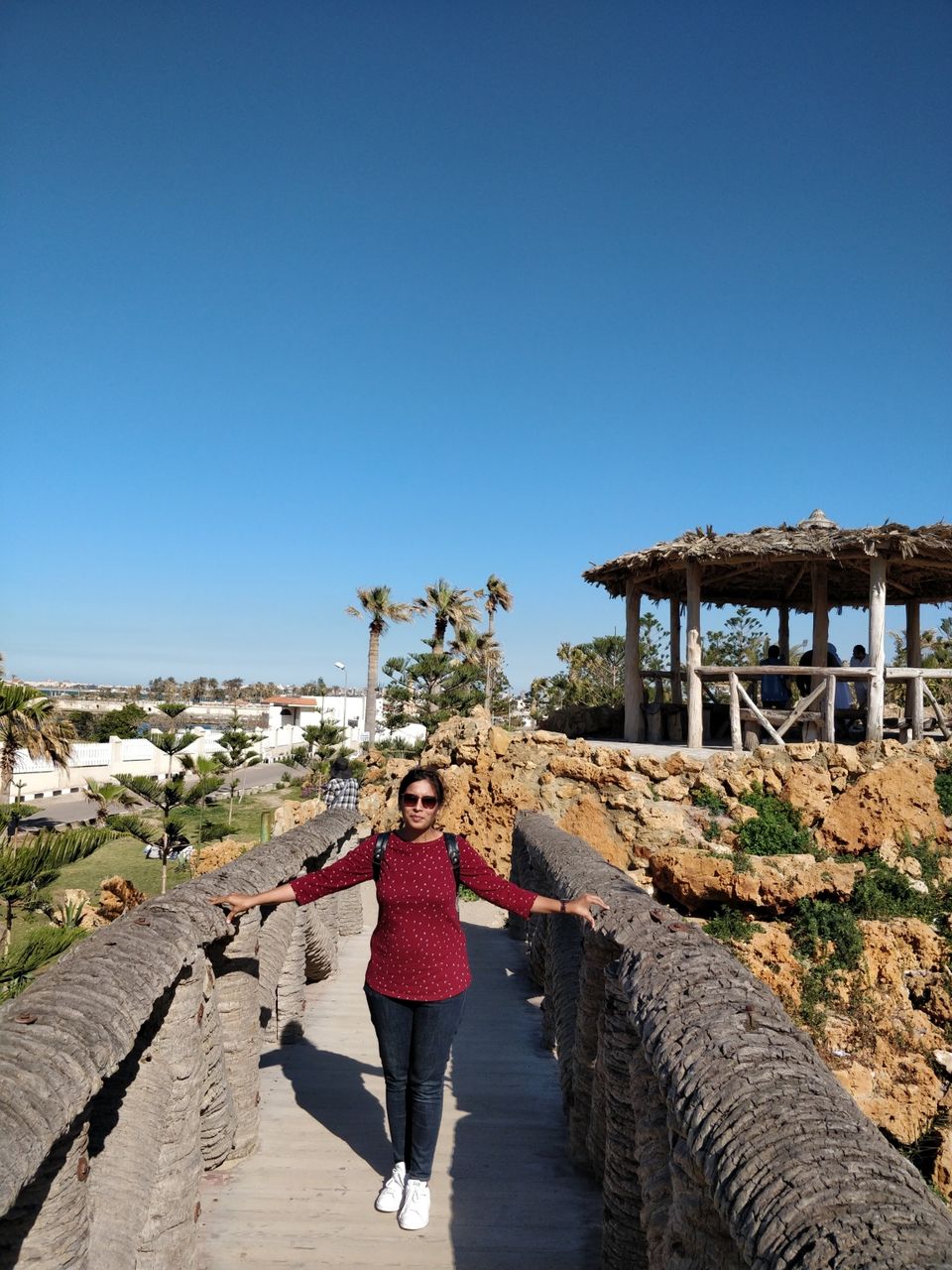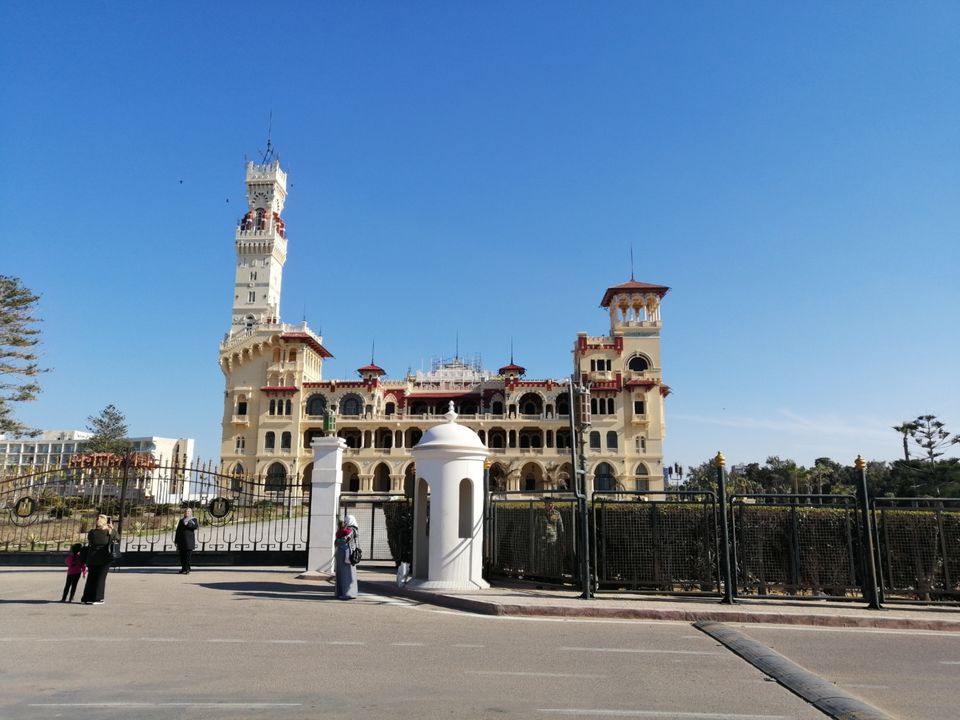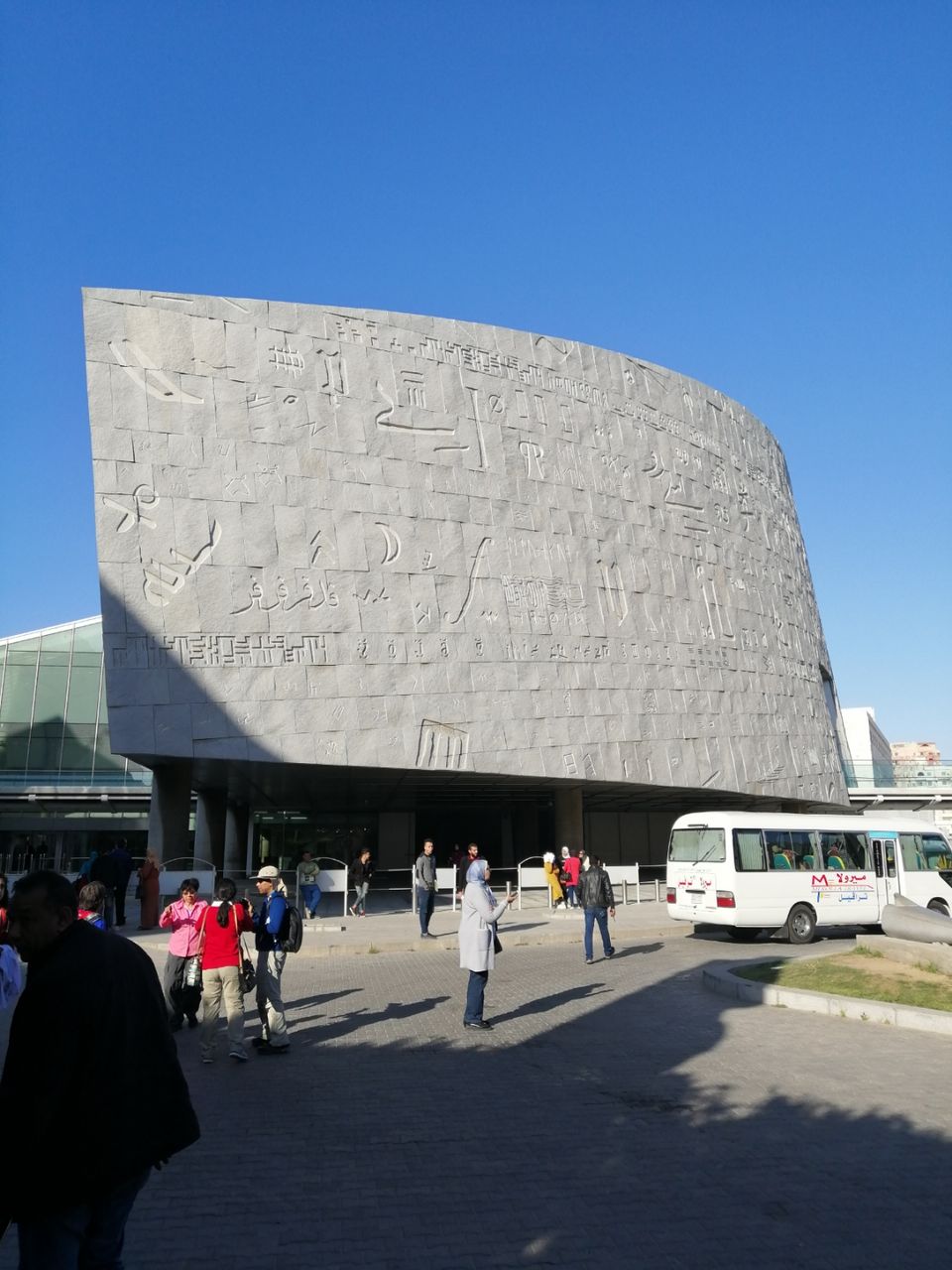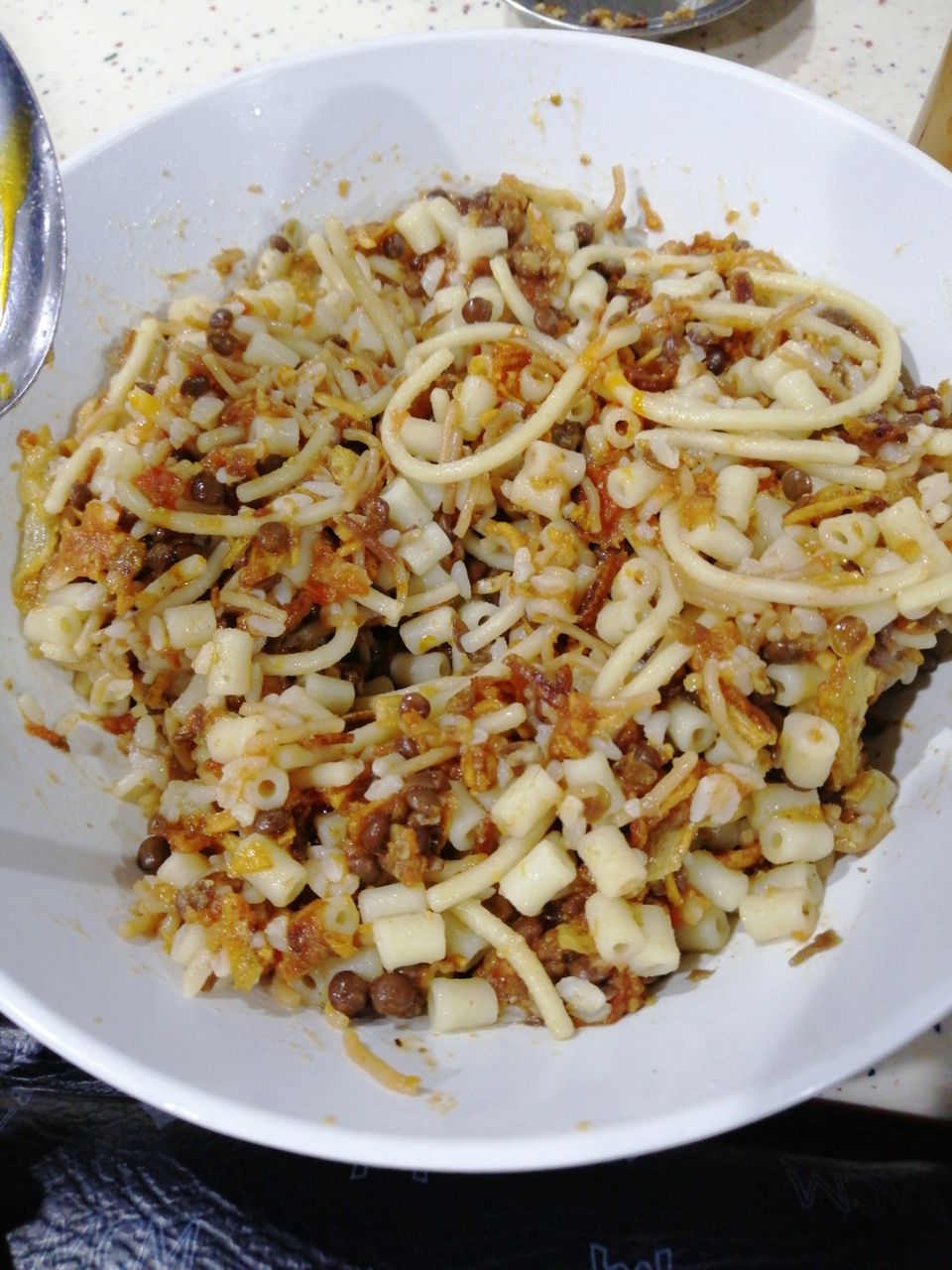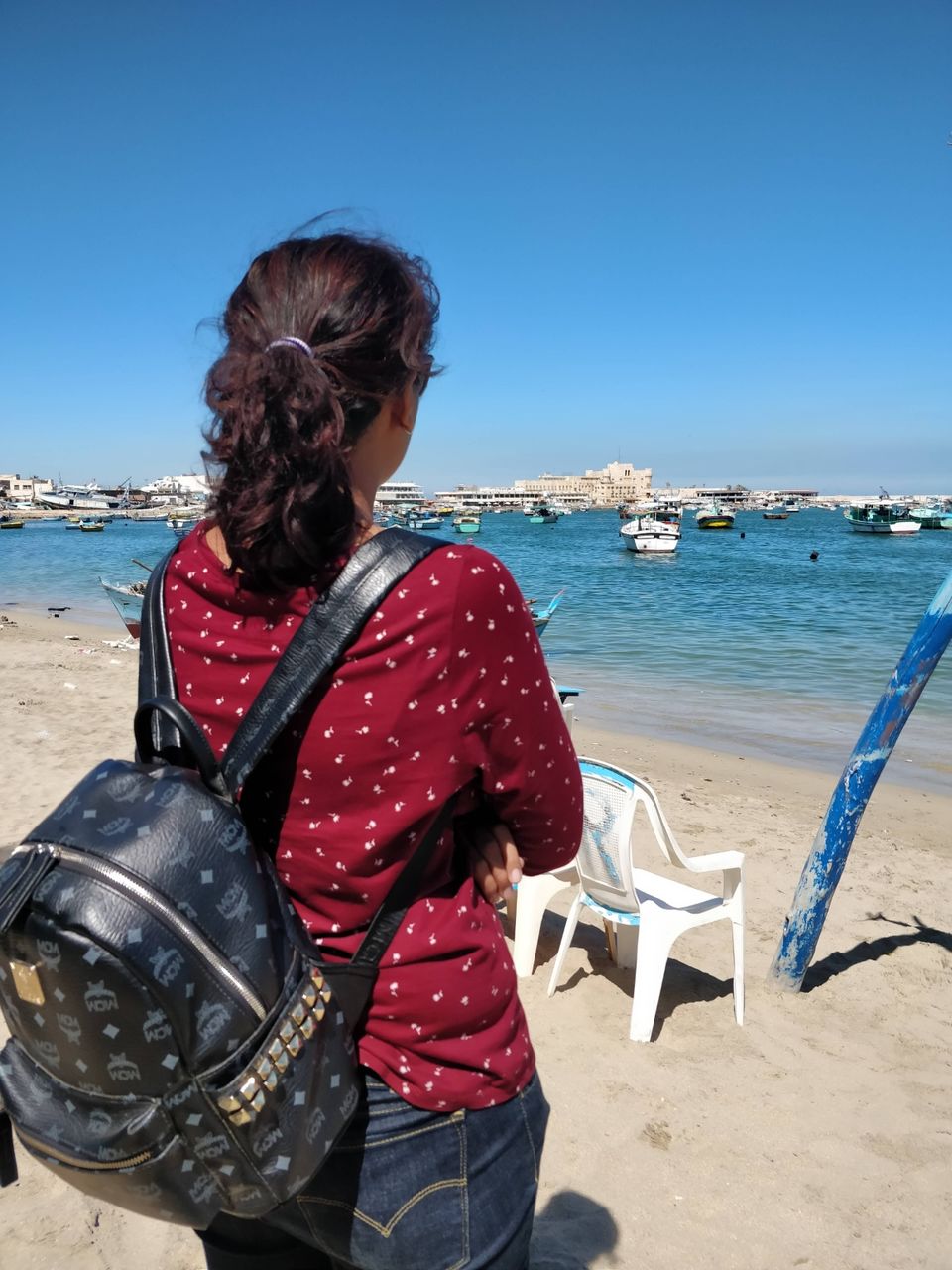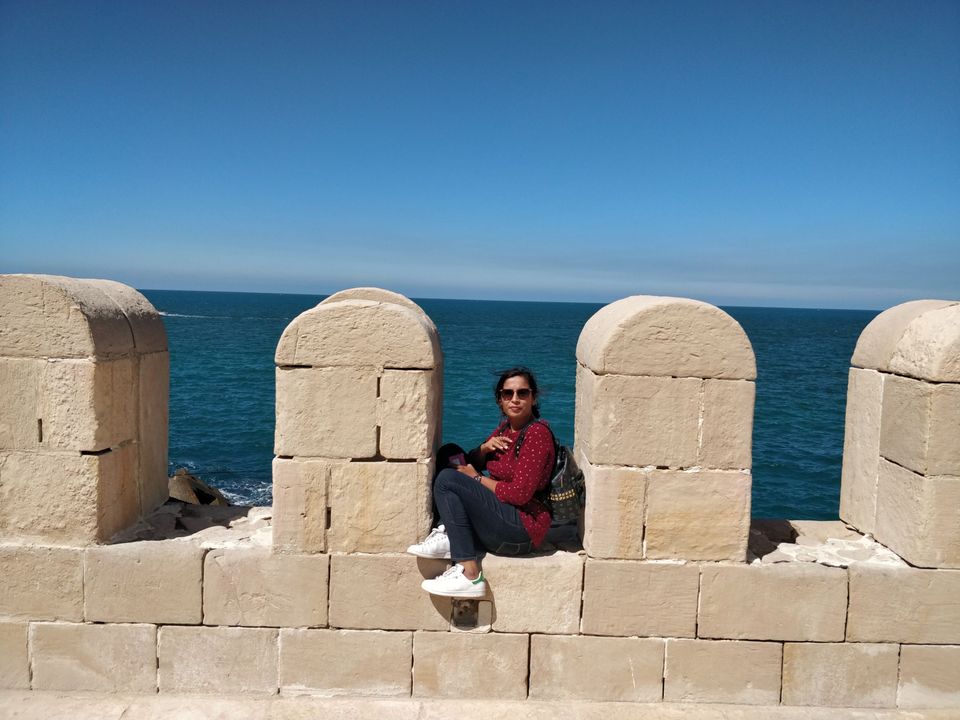 After a leisurely breakfast, we headed to the Egyptian Museum.
U can spends days here and yet not cover all d exhibits. There's just so much here to see and explore. We had to rush through the museum in 3 hours, so we just glanced through d important parts.
We then headed to Pyramids of Giza. Located around an hour away from Cairo.
U can never describe an experience like this. Watching an ancient wonder of the world in front of u. We took zillions of pictures here. Spend about 3 hours here.
Then we headed to Khan Al Khalili Bazaar located in Cairo. Its a beautiful market to buy souvenirs. Also pull up a table at any of d restaurants and have a cup of mint tea. Its amazing.
We took a train to Aswan at 9pm. The special tourist train called the Sleeping Train, they provide dinner and breakfast next day. It was a very comfy 15 hour journey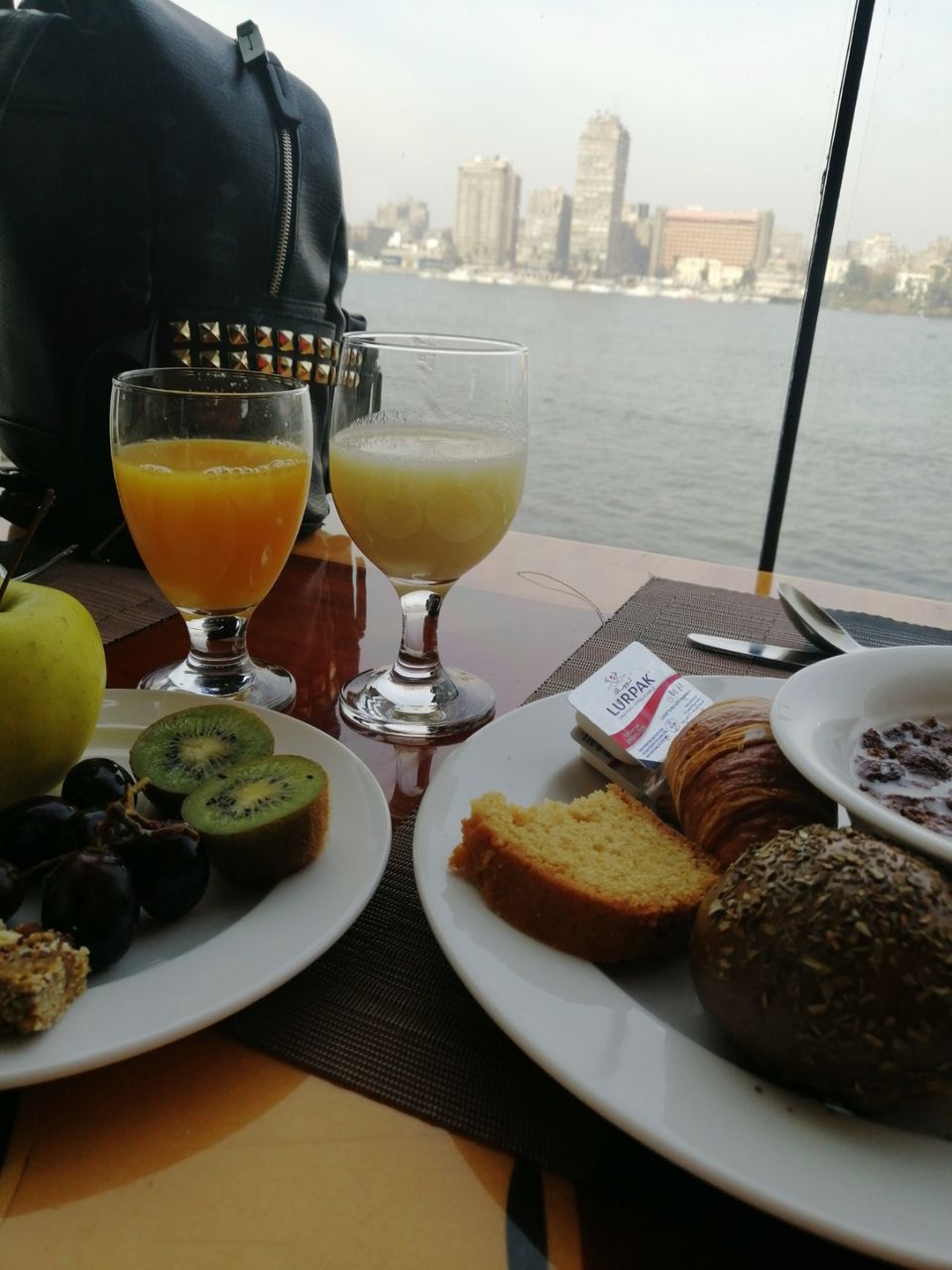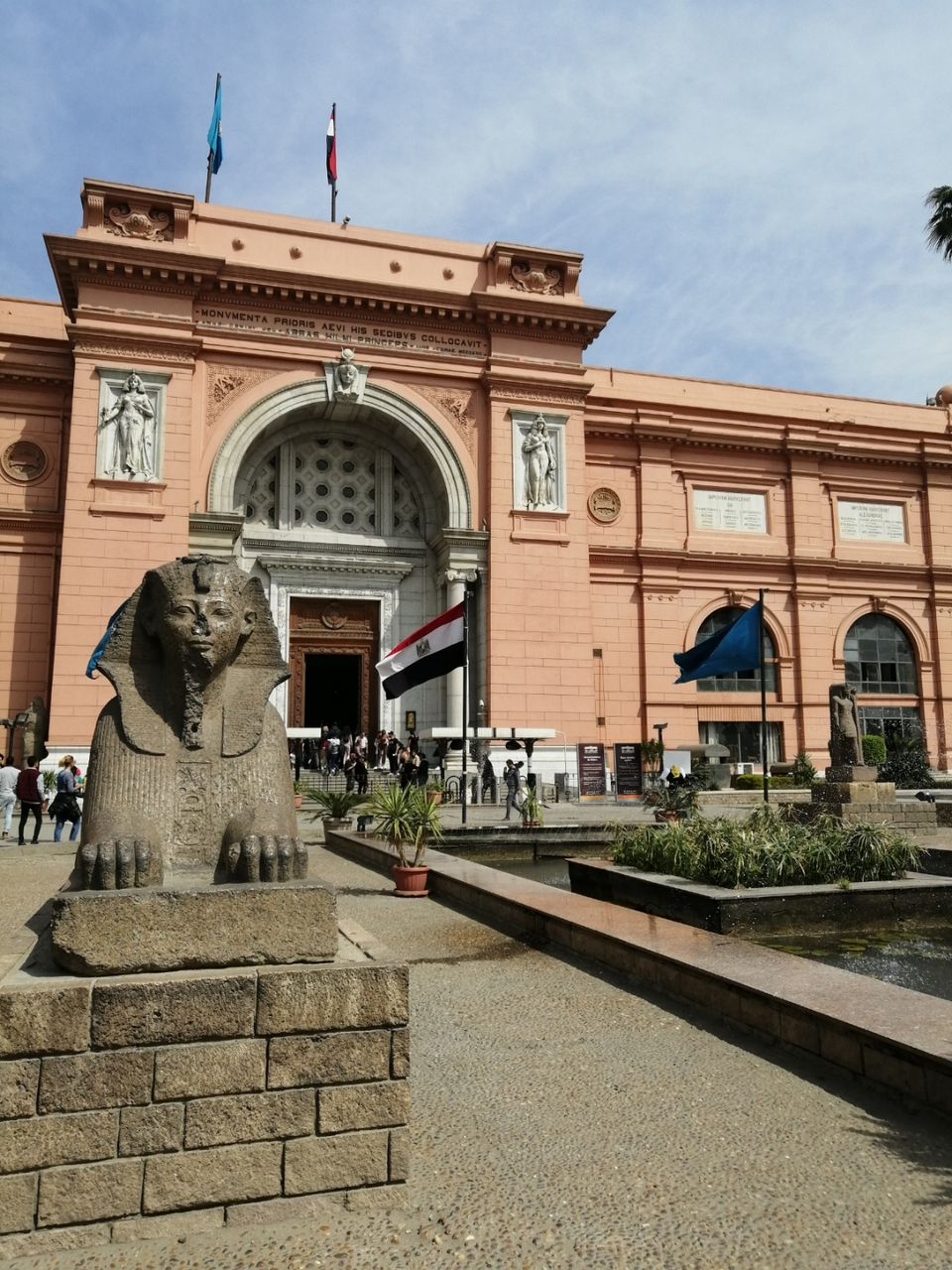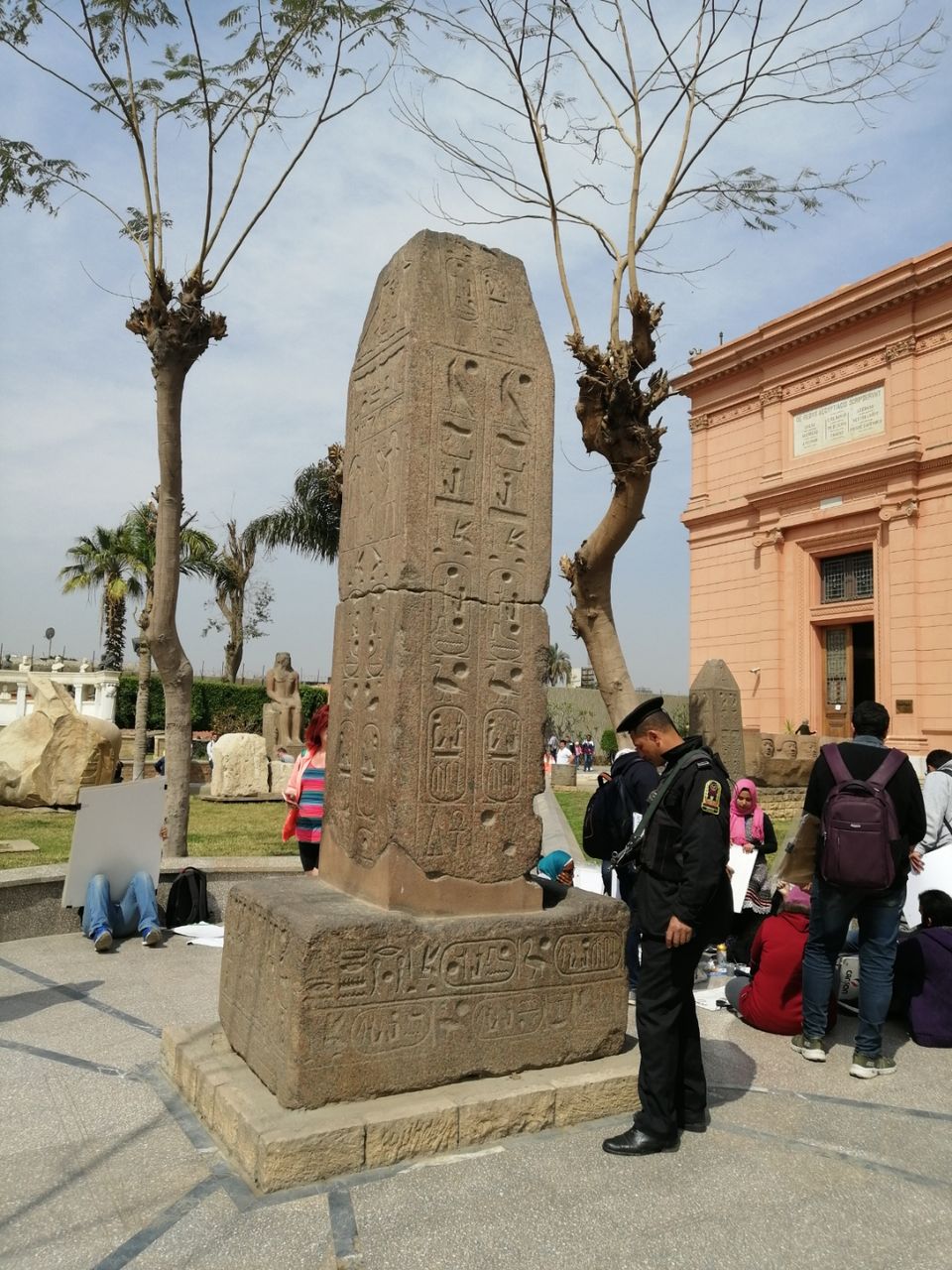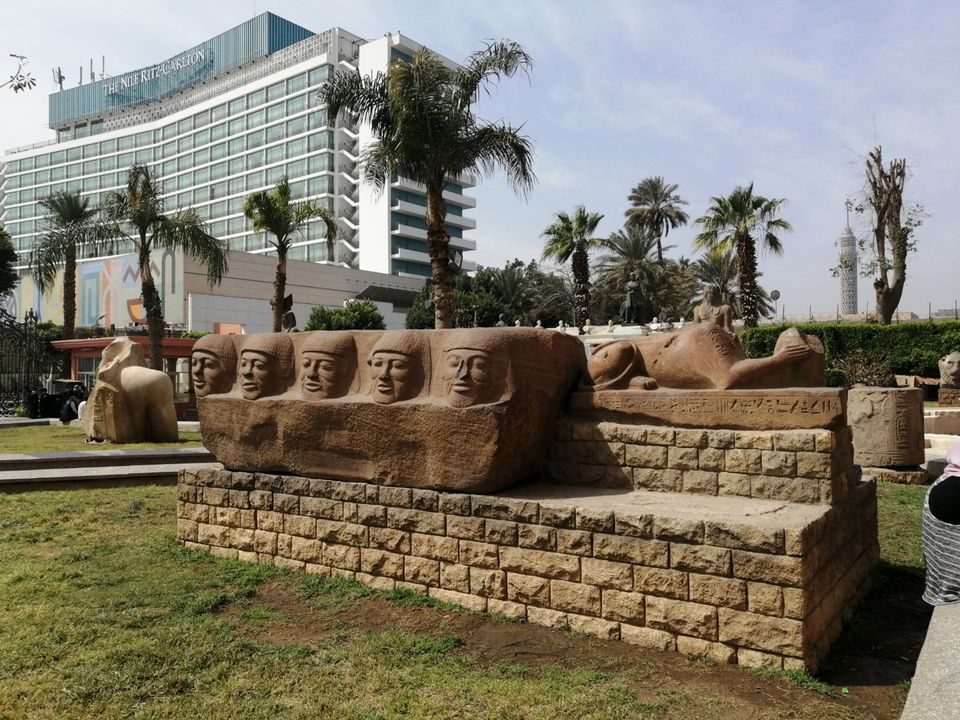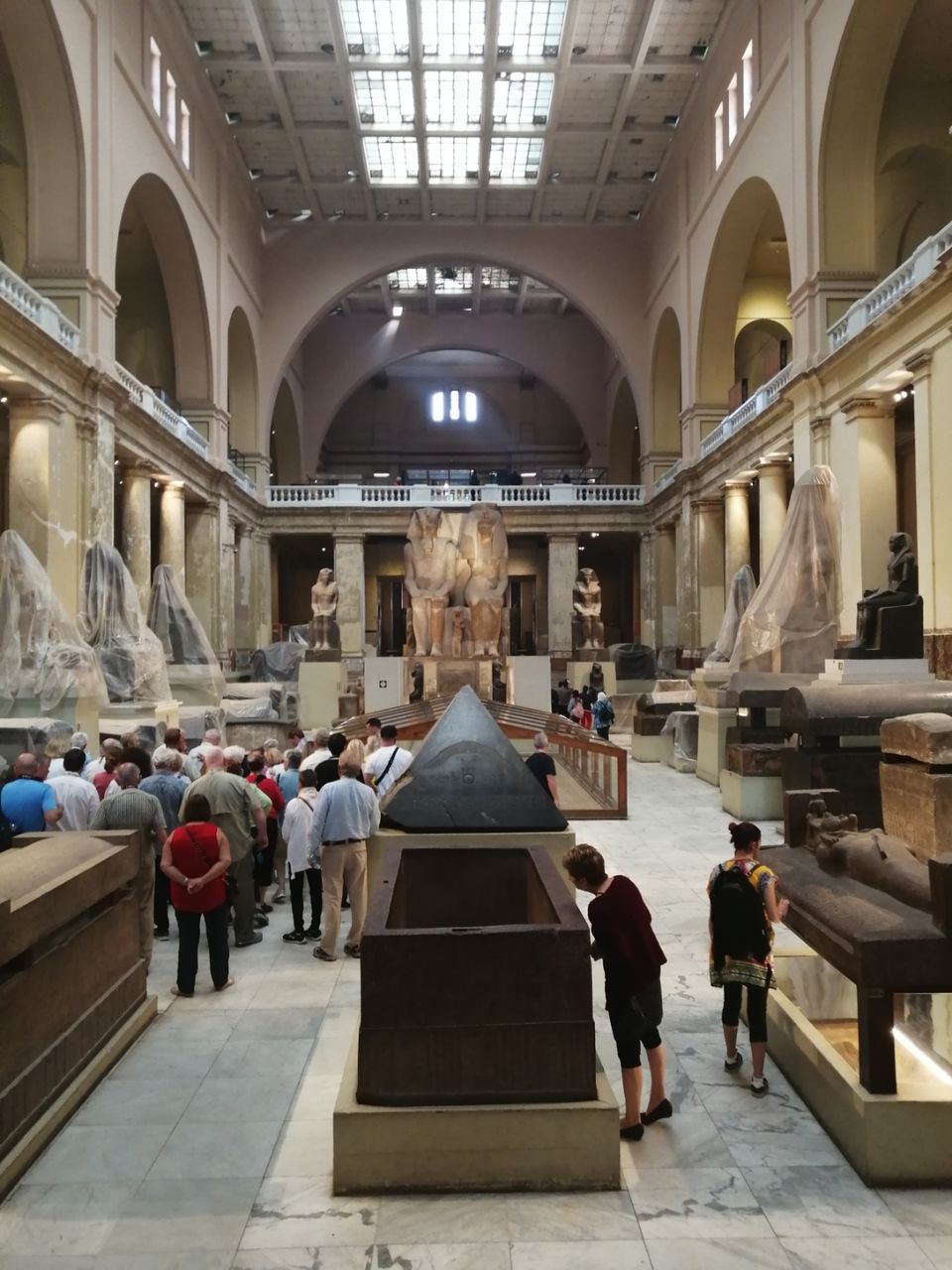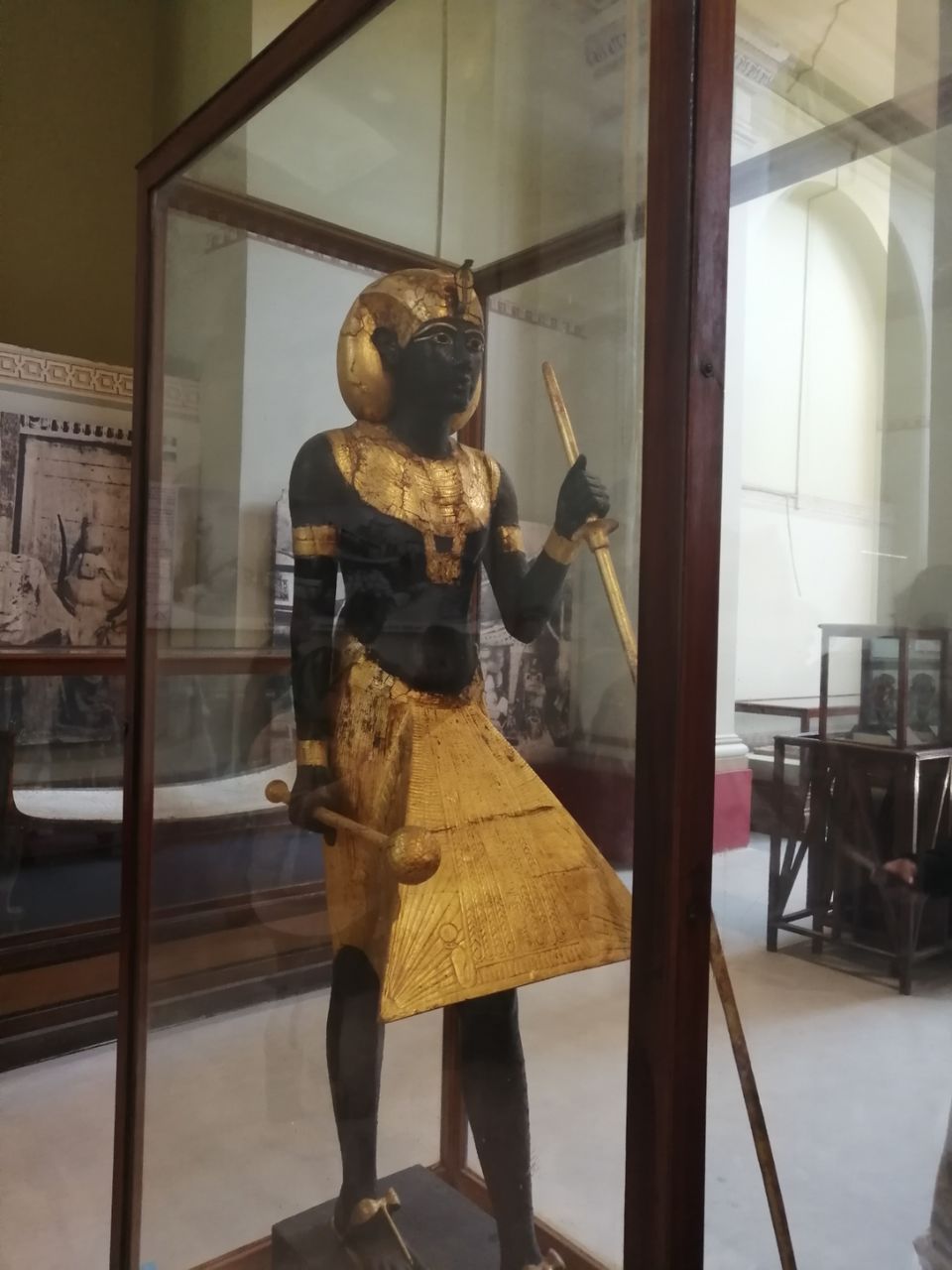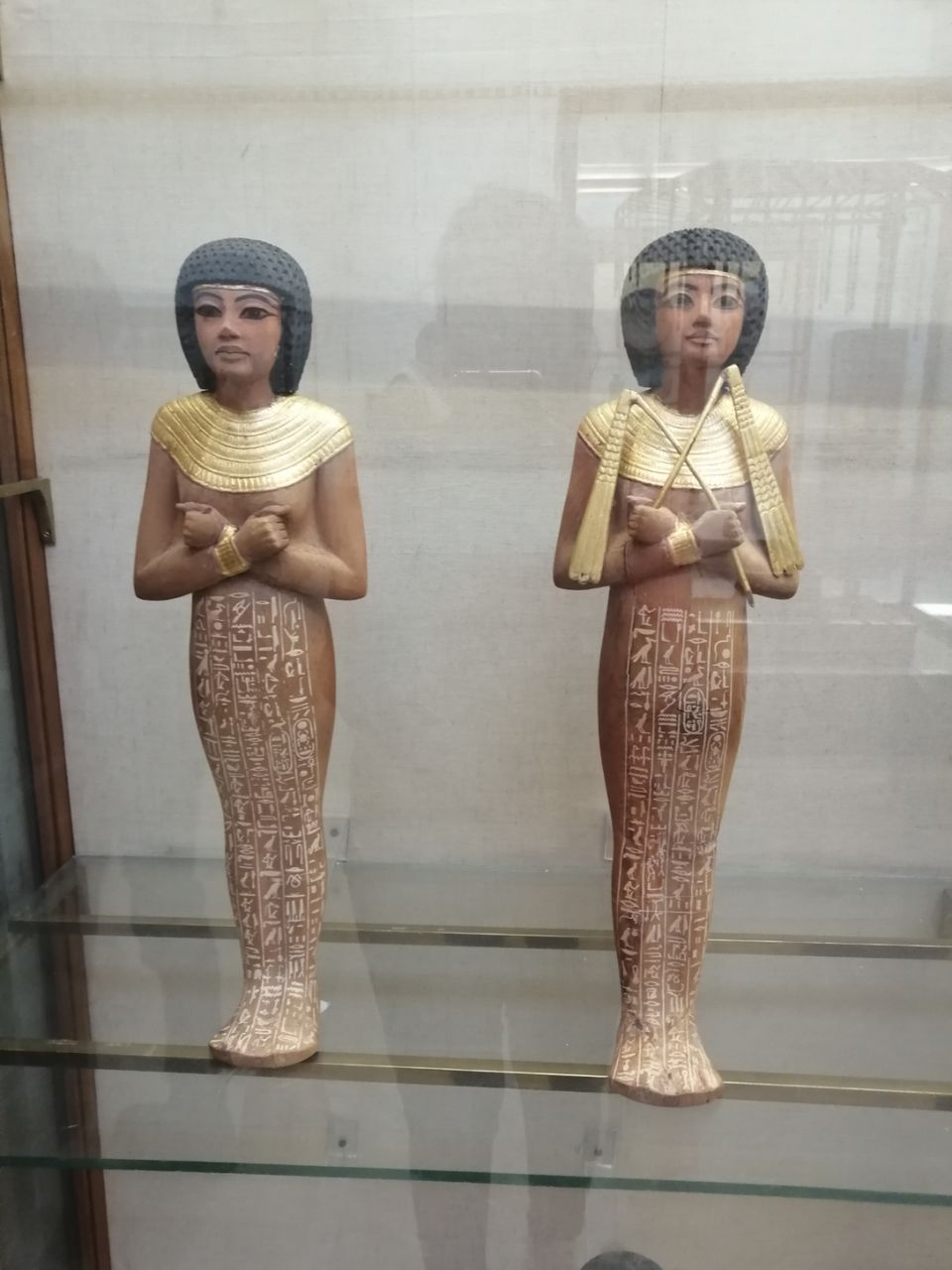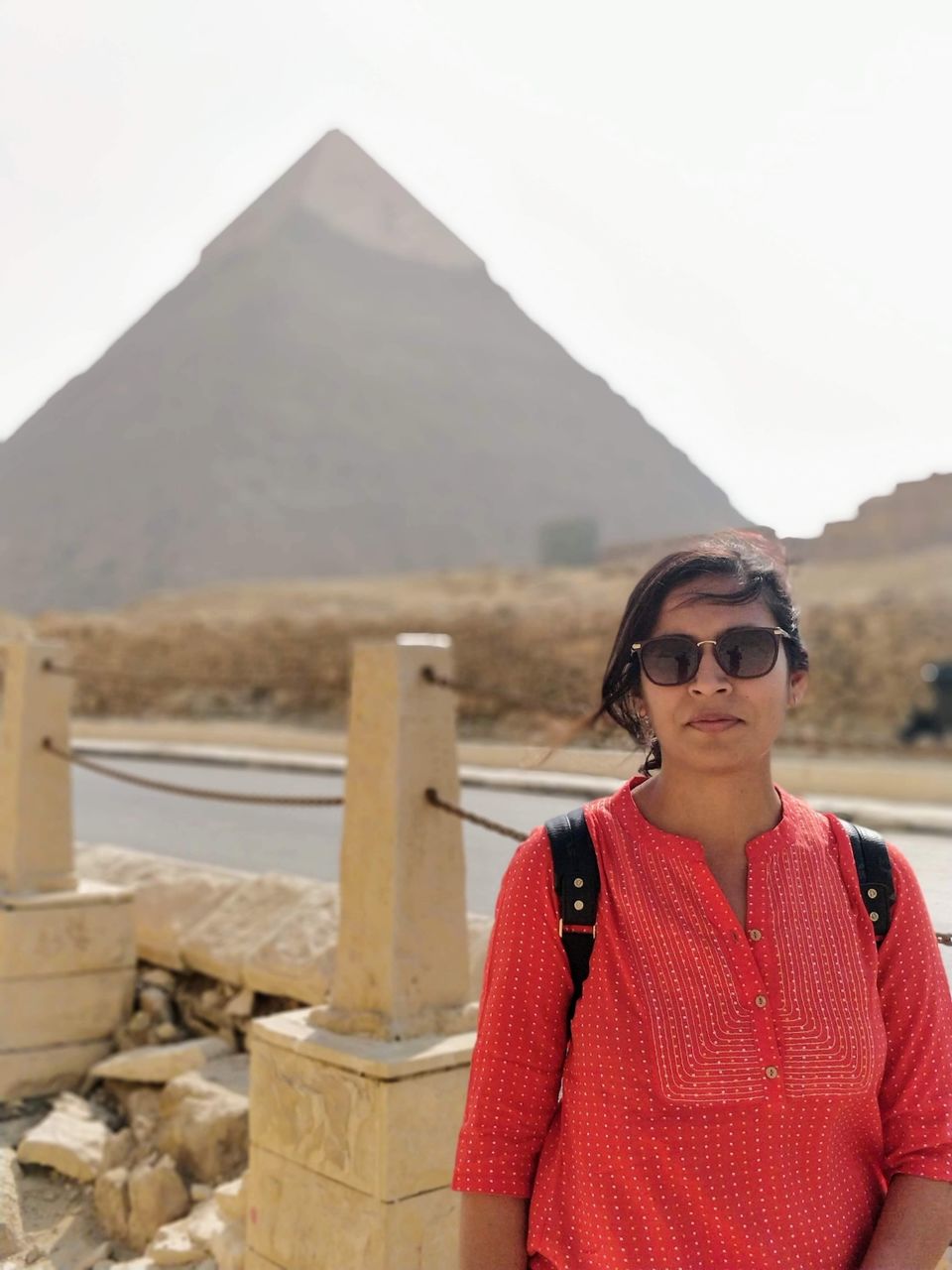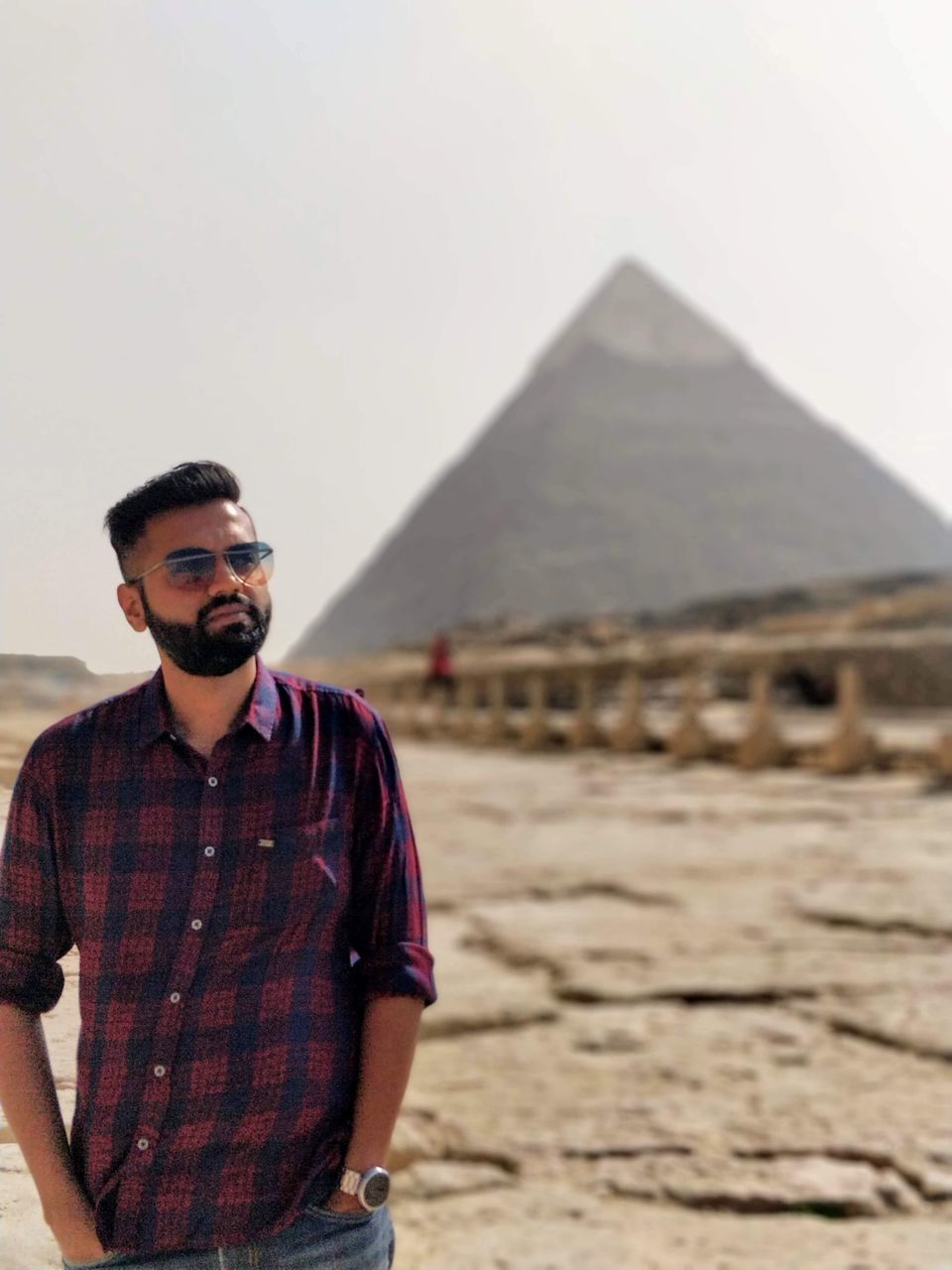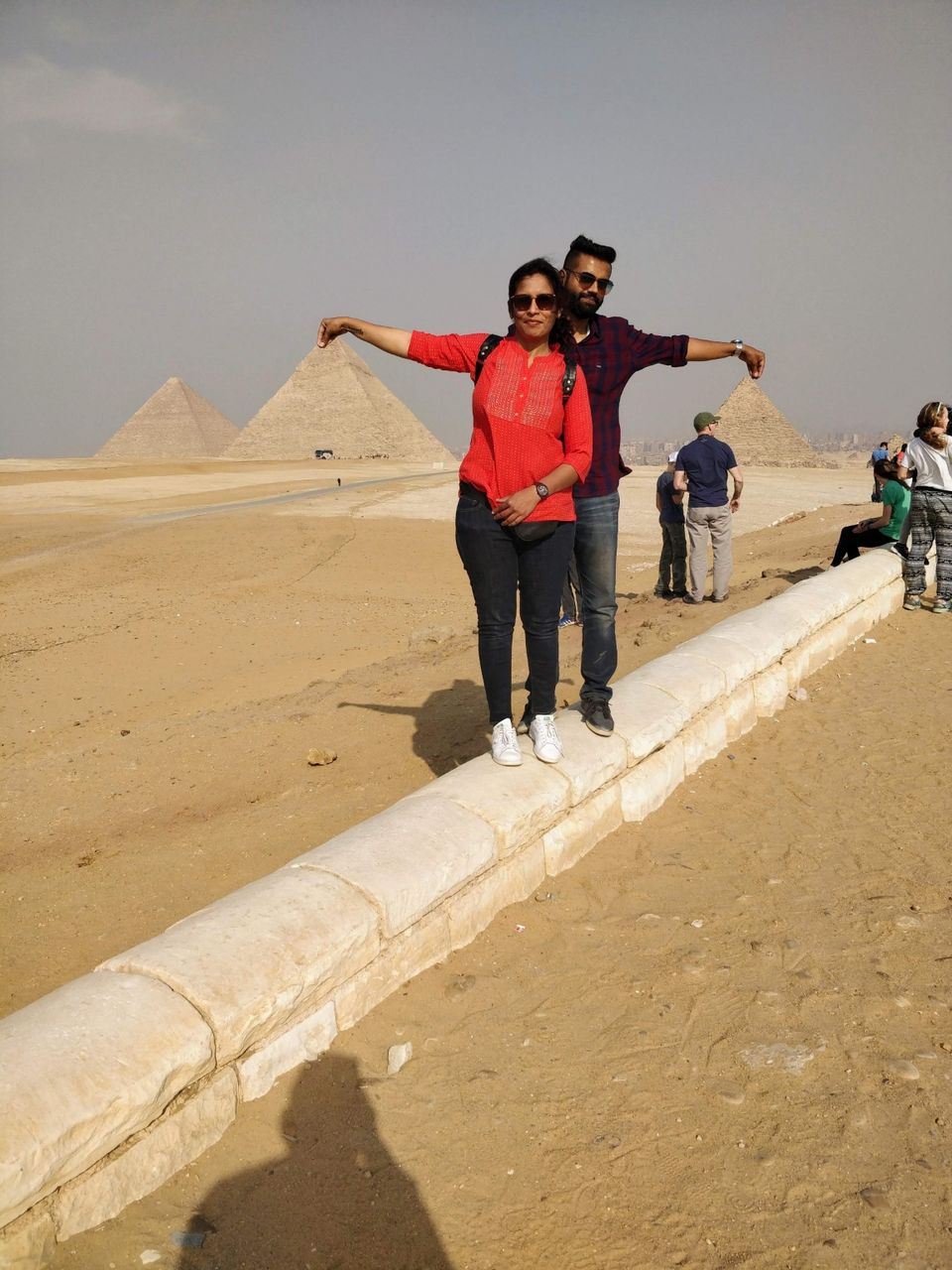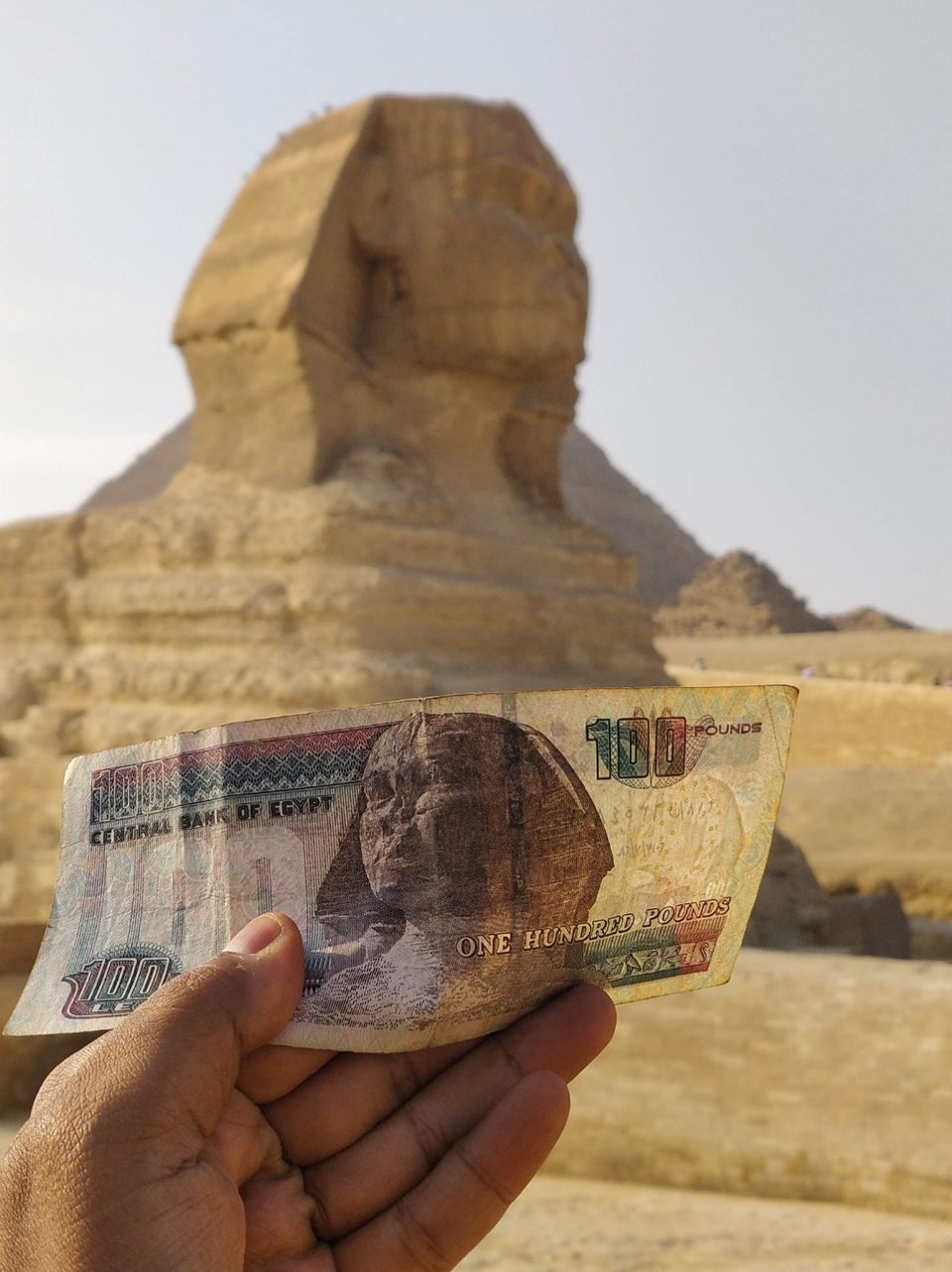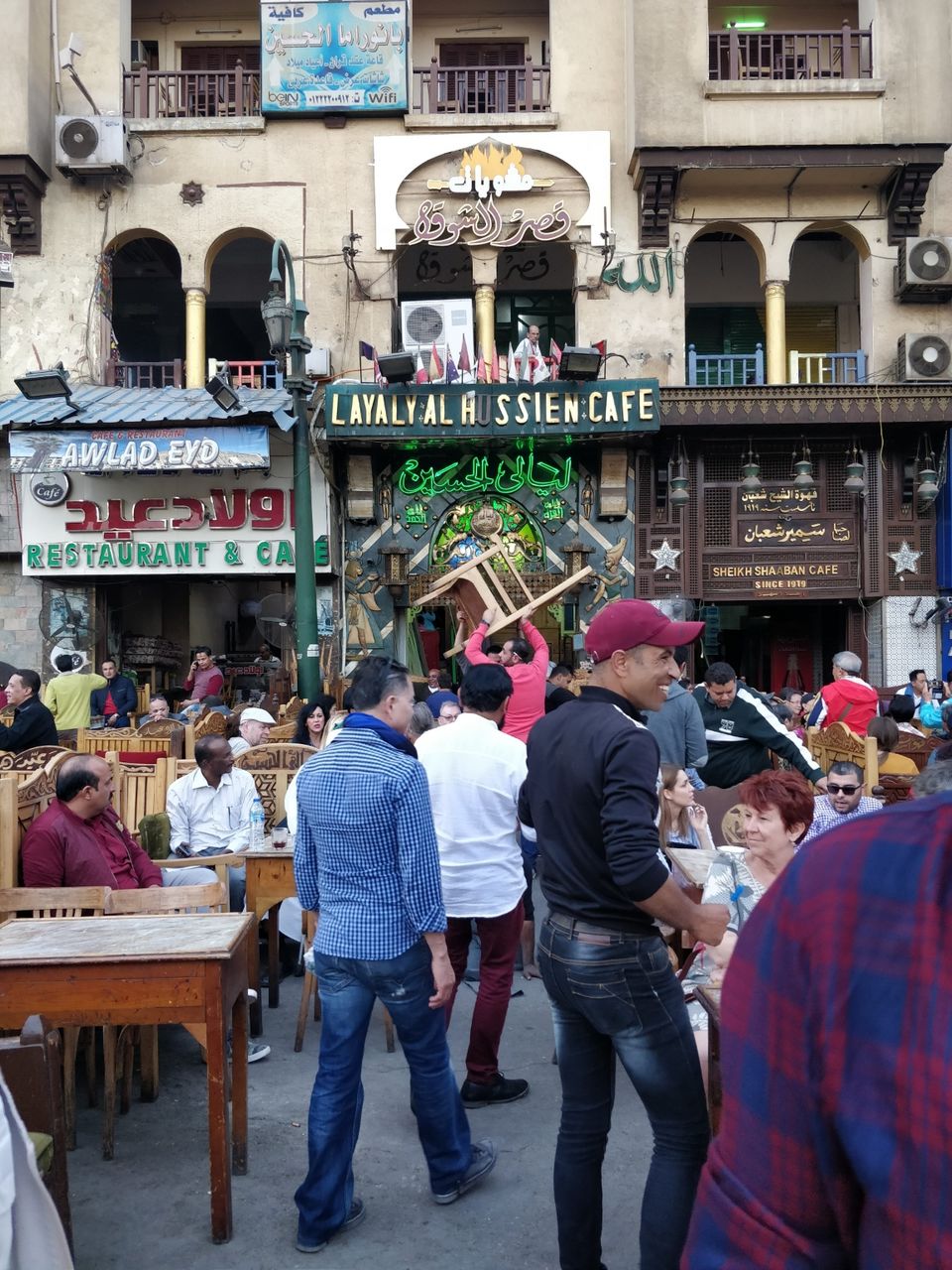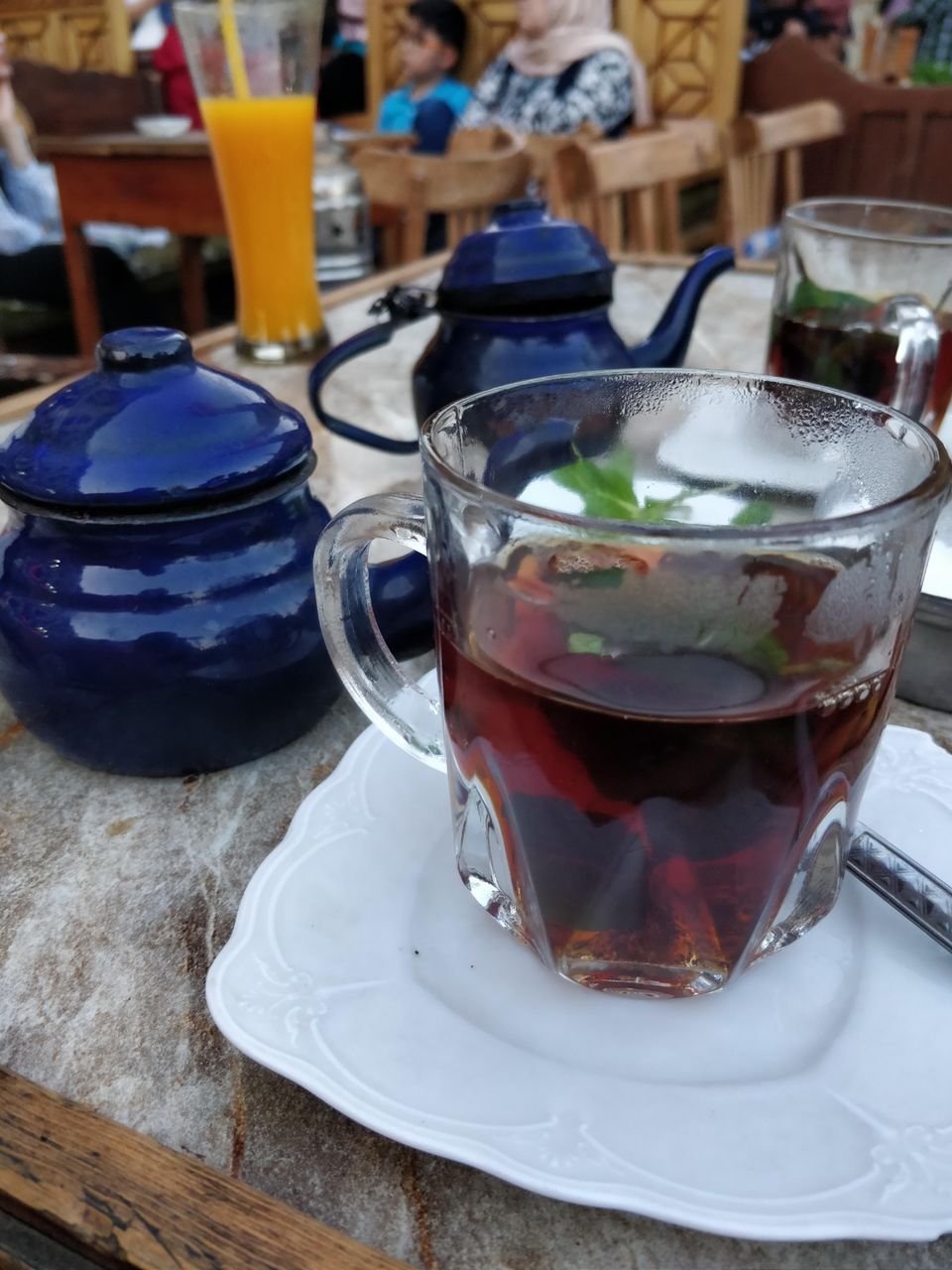 We arrived in Aswan at 12 noon, train was late by 3hrs.
Our guide picked us up at the station and we directly headed to The Unfinished Obelisk. Its a site where a obelisk was being carved out of granite and a crack appeared mid way. So they just abandoned it.
Then we headed to Philae Temple. Its on an island, so u take a beautiful boat journey through the Nile to get here. The temple was so beautiful with amazing art work all around. I was mesmerized.
We visited the High Dam and the Symbol of friendship between d Soviet Union n Egypt.
Later we headed to our hotel, again located on an entire island. It was a beautiful place with heart warming views all around.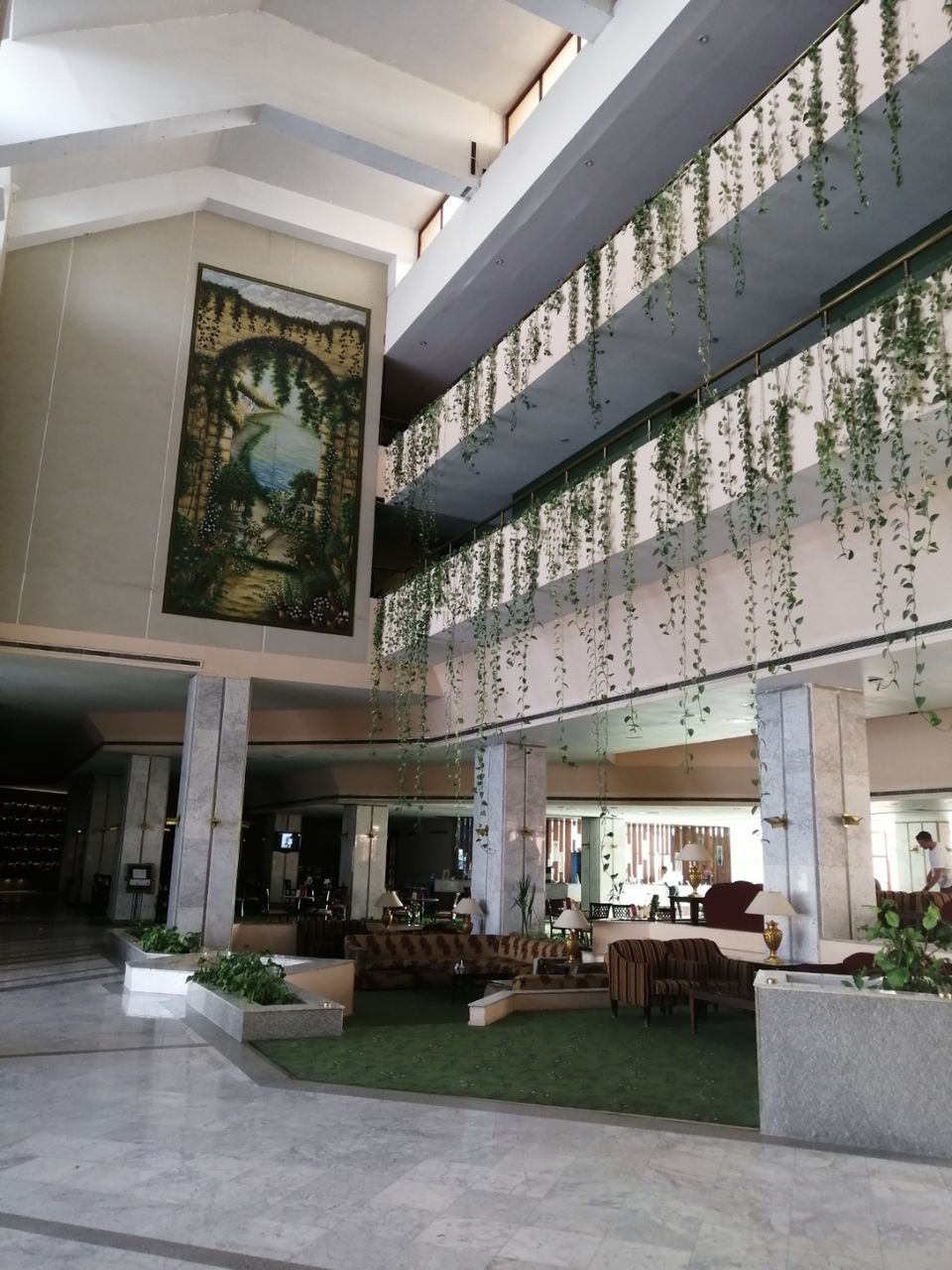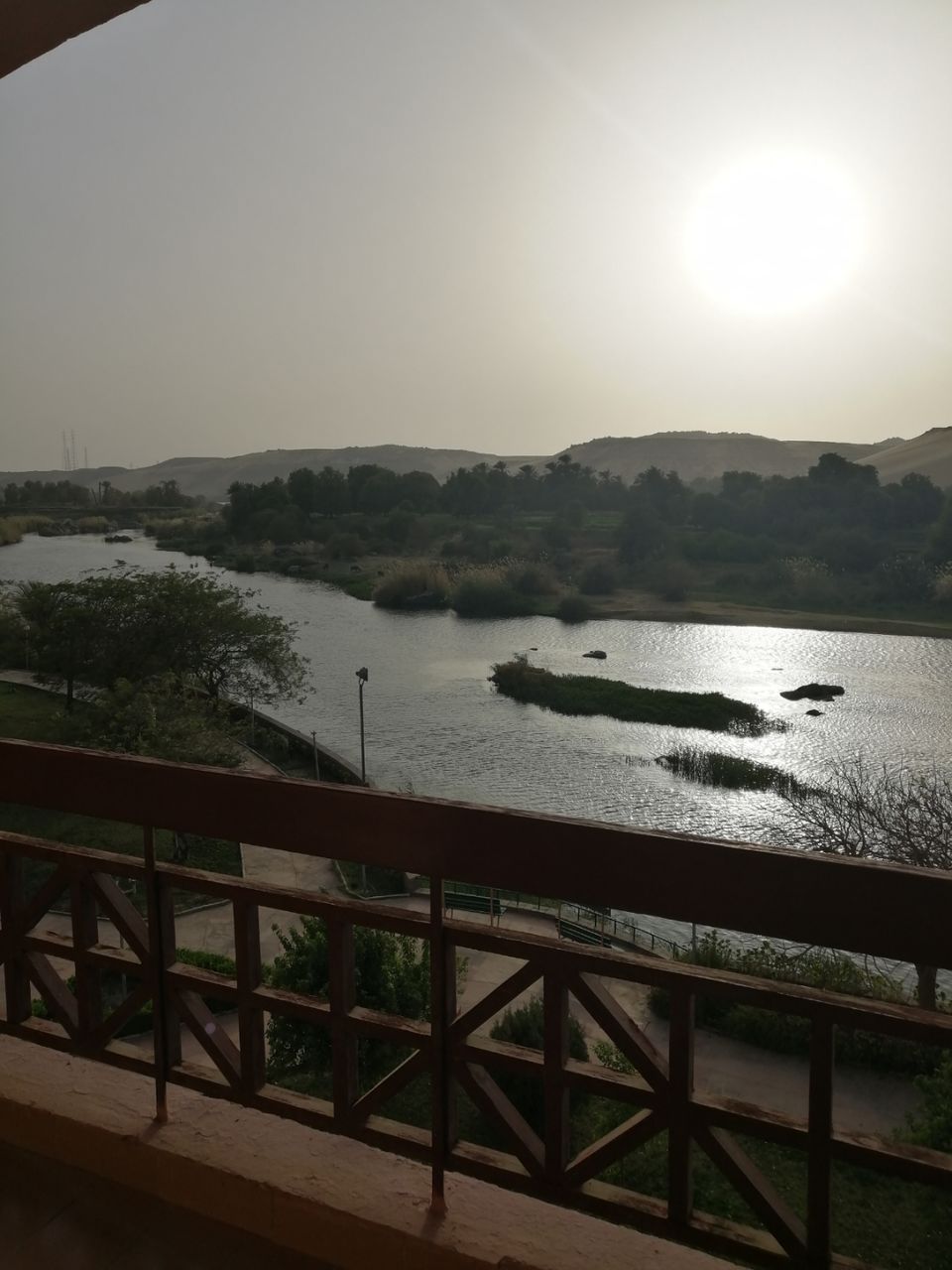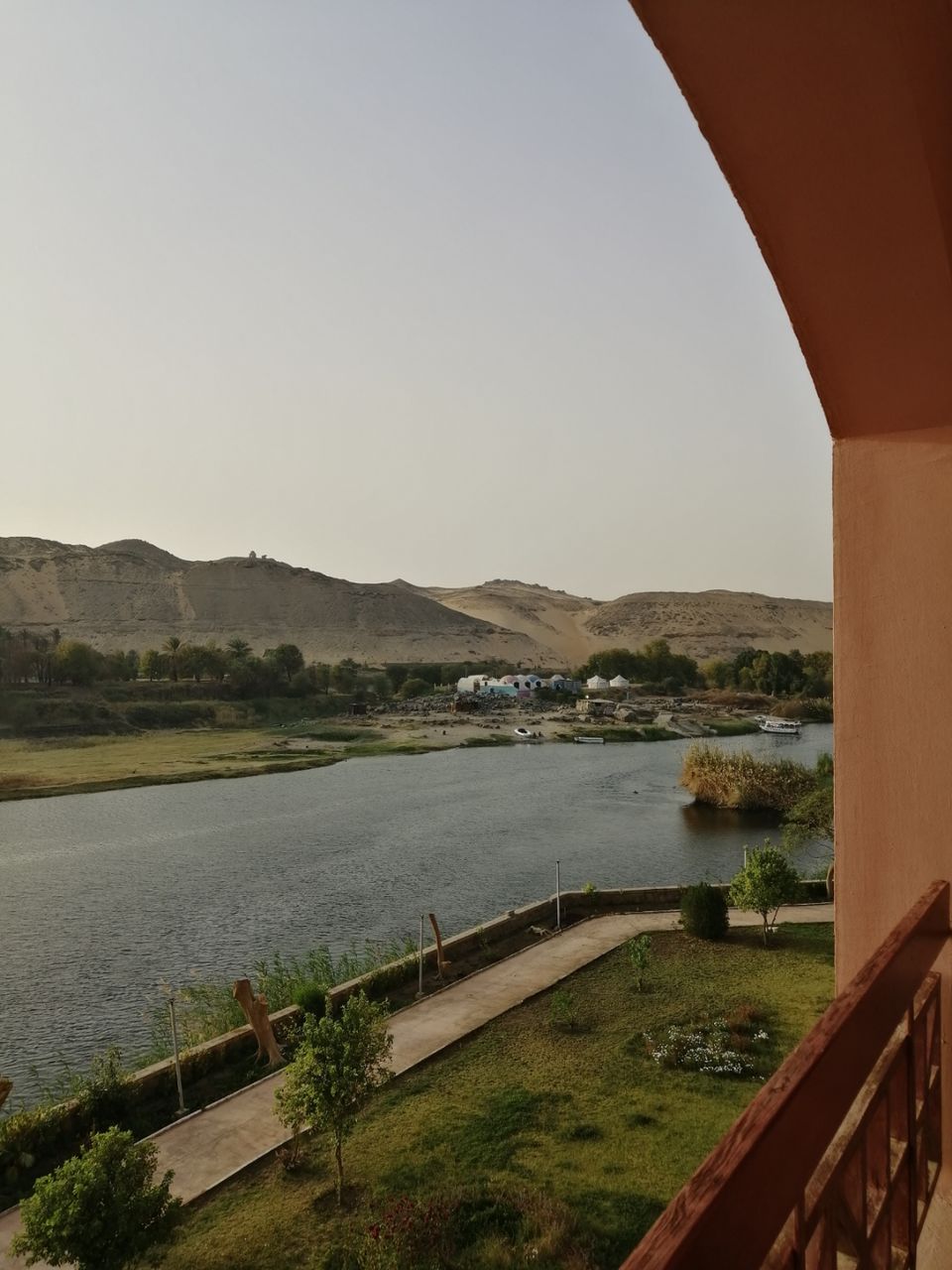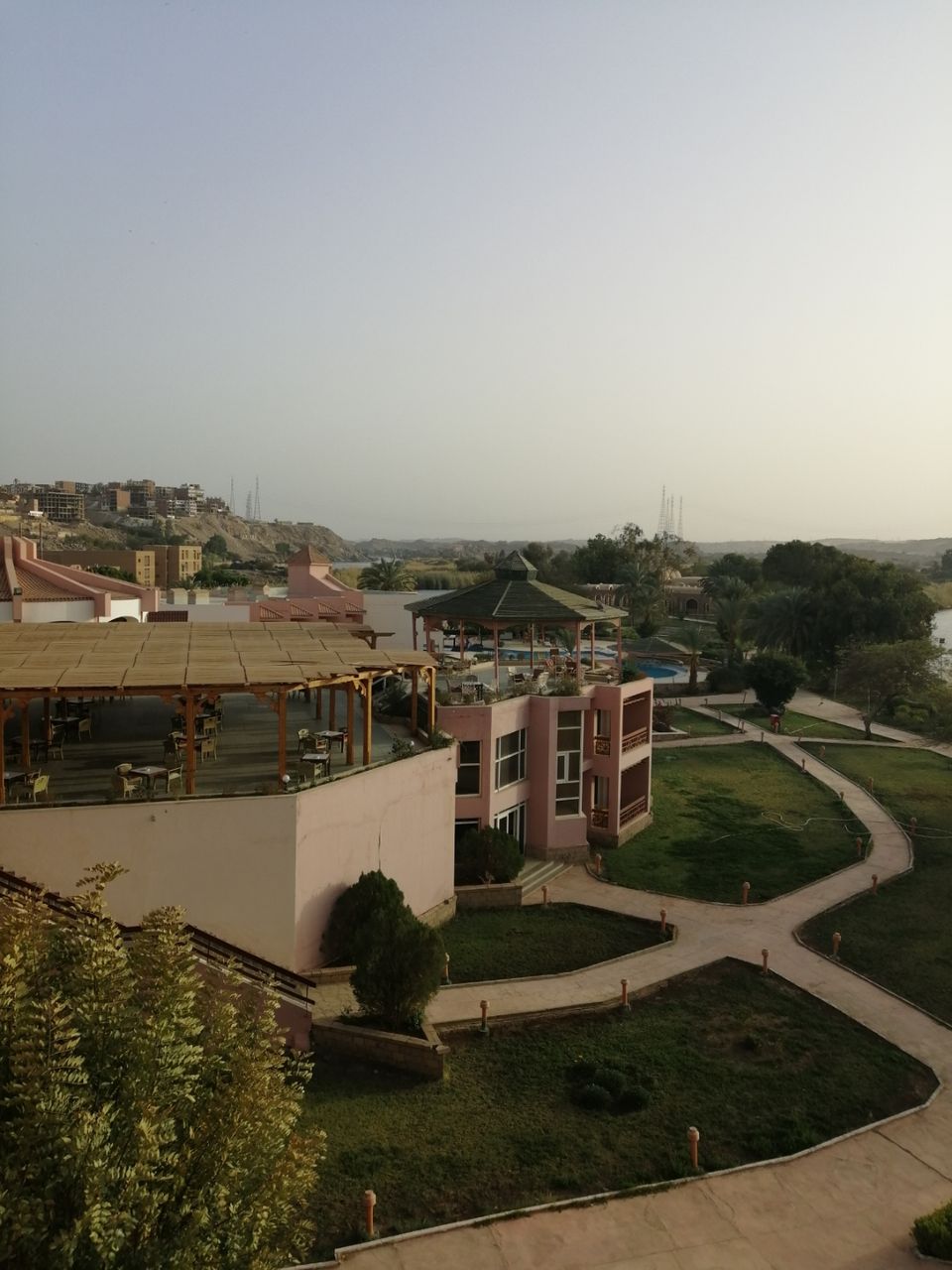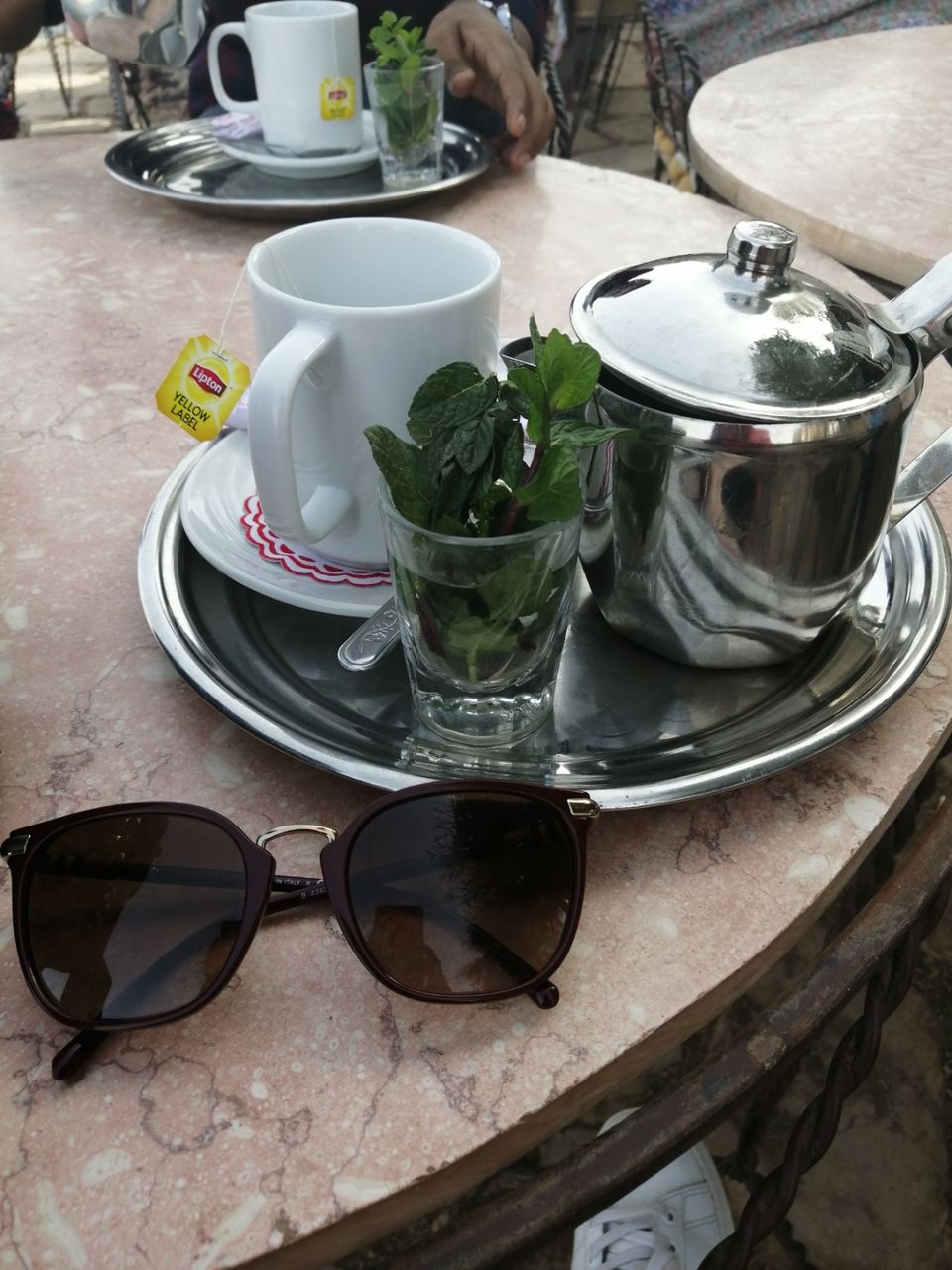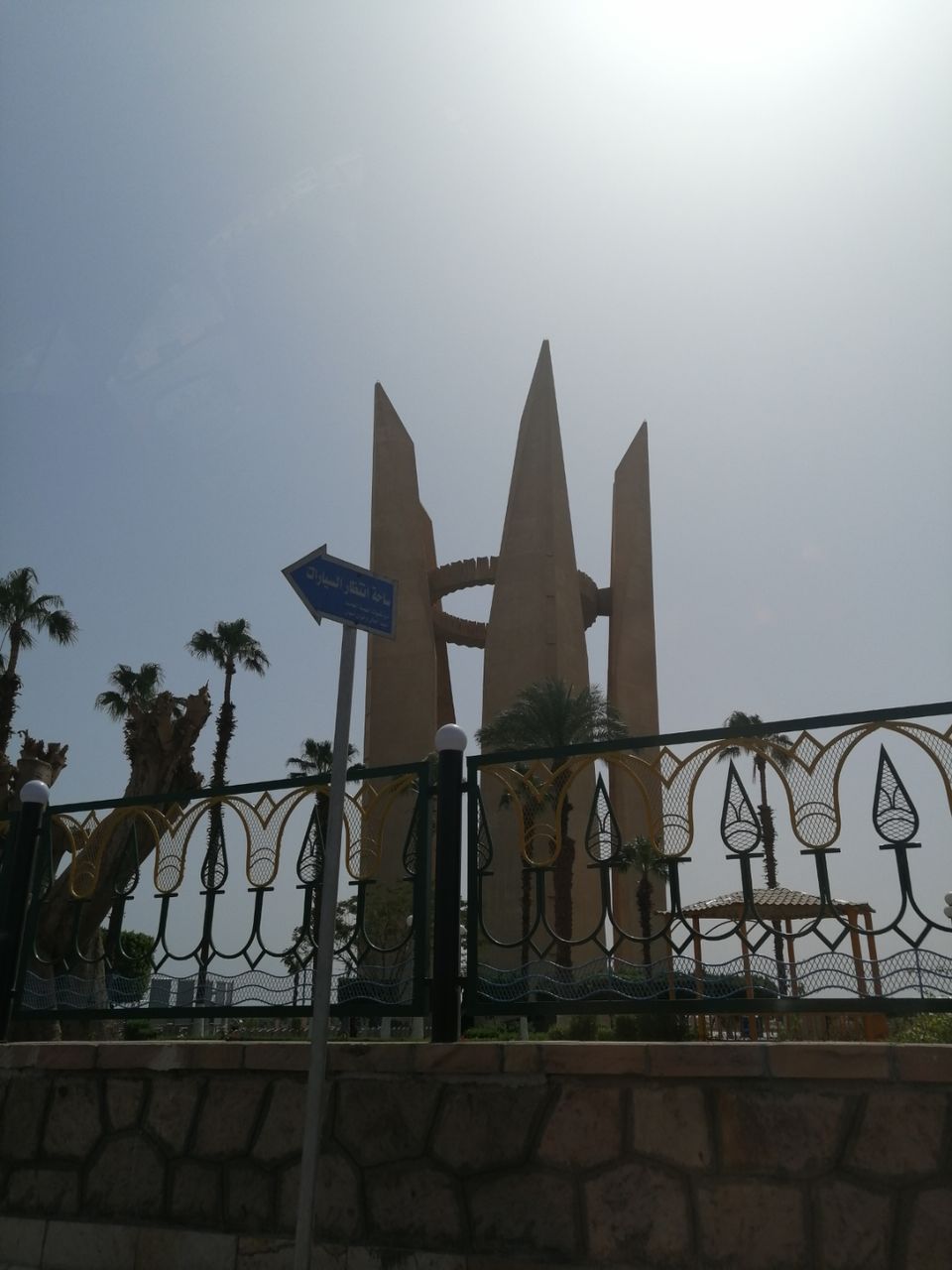 After a leisurely breakfast and checking out from the hotel, we headed to Abu Simbel. Its a 4 hour road journey through dessert landscape. One of the best road journeys we had.
Abu Simbel was just amazing. Unbelievable that such a structure was made thousands of years ago. Its located on the Banks of Lake Nasser. Beautiful views all around. The temple was magnificent from inside and outside. Also located here is Temple for Queen Nefertari. After spending a few hours here, we headed back to Aswan to board our Cruise Ship. We were to sail next morning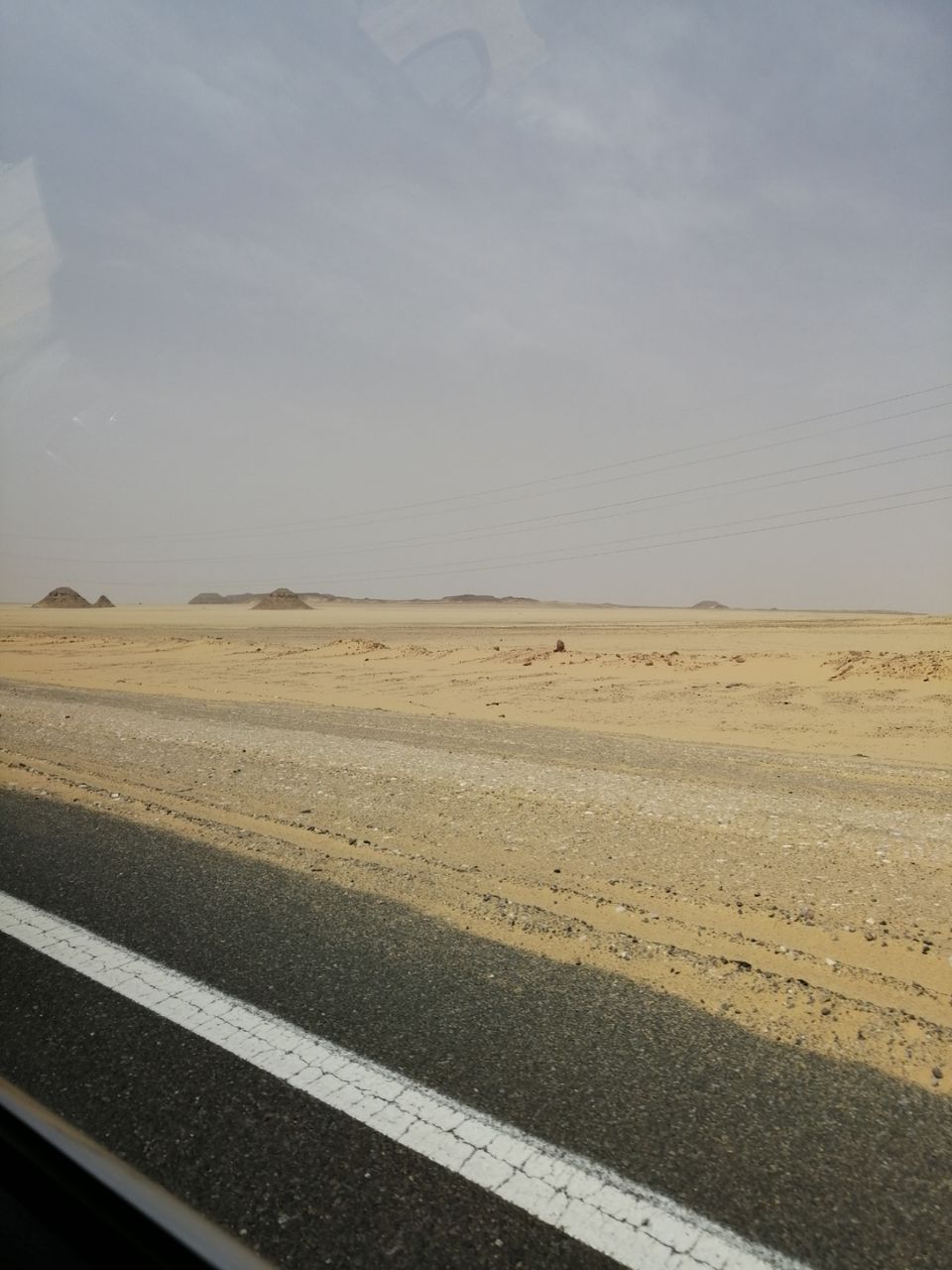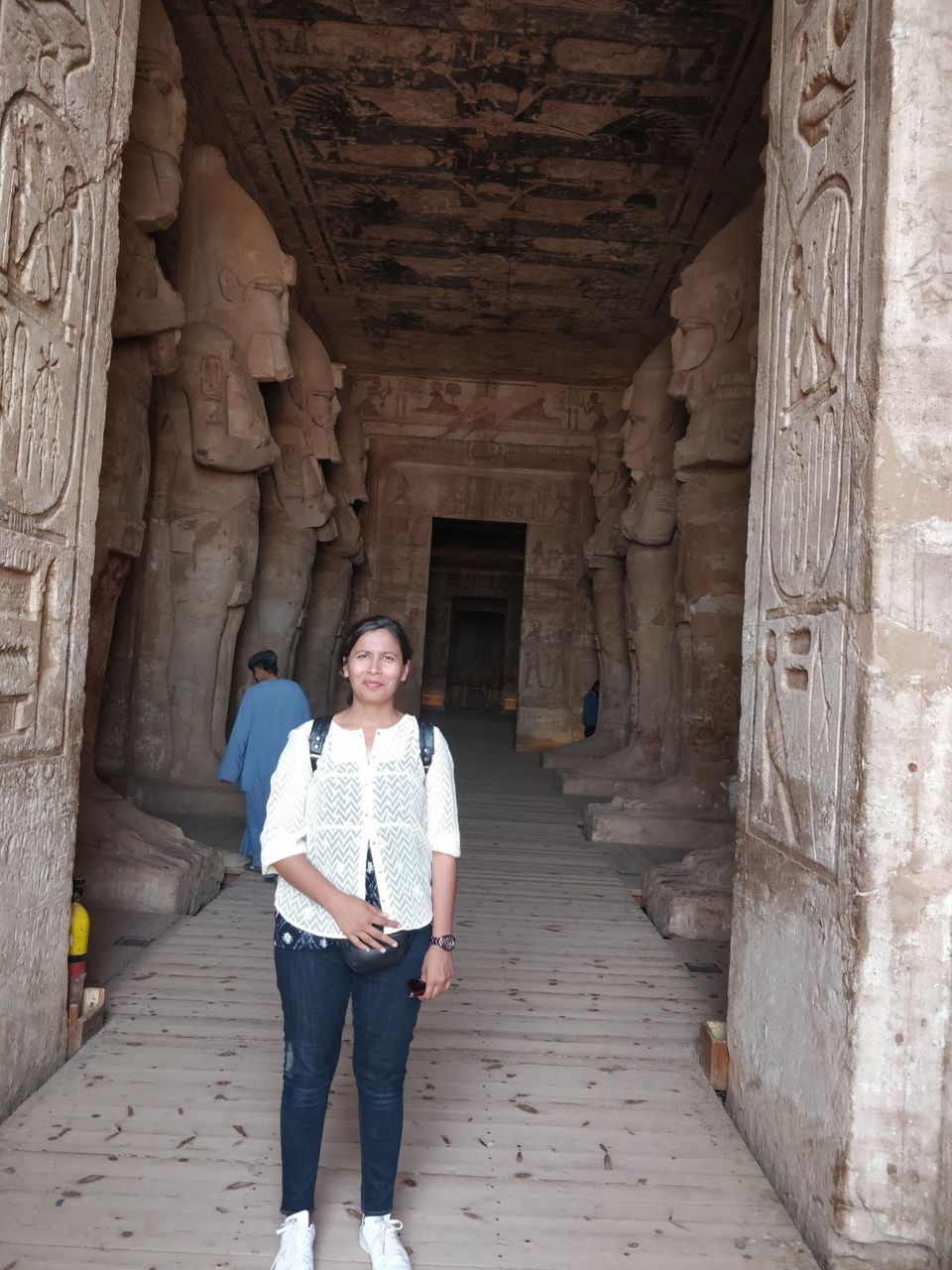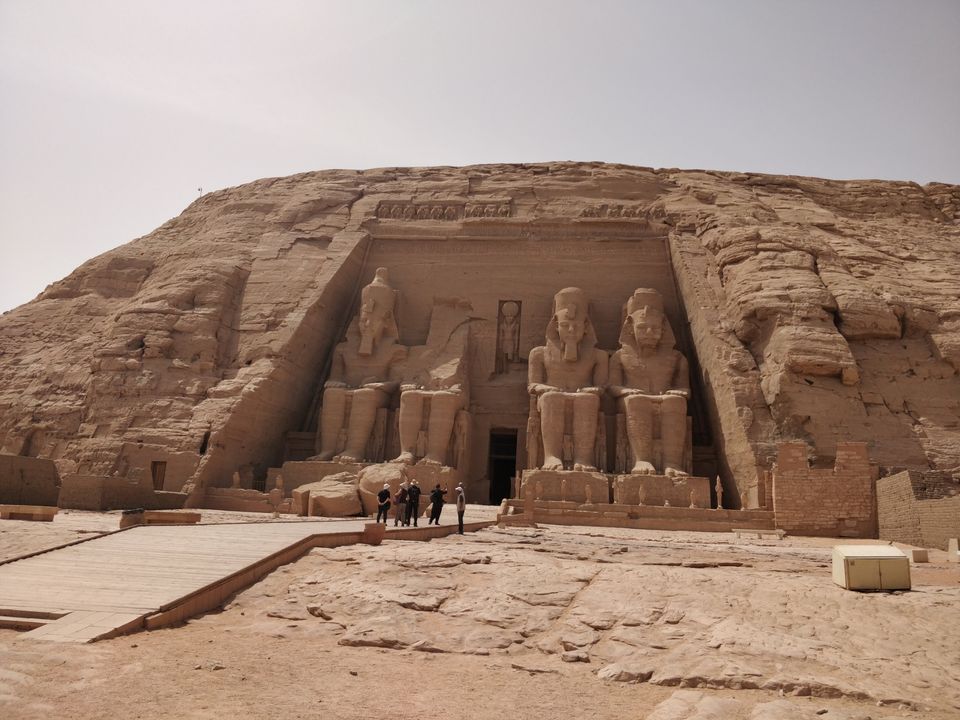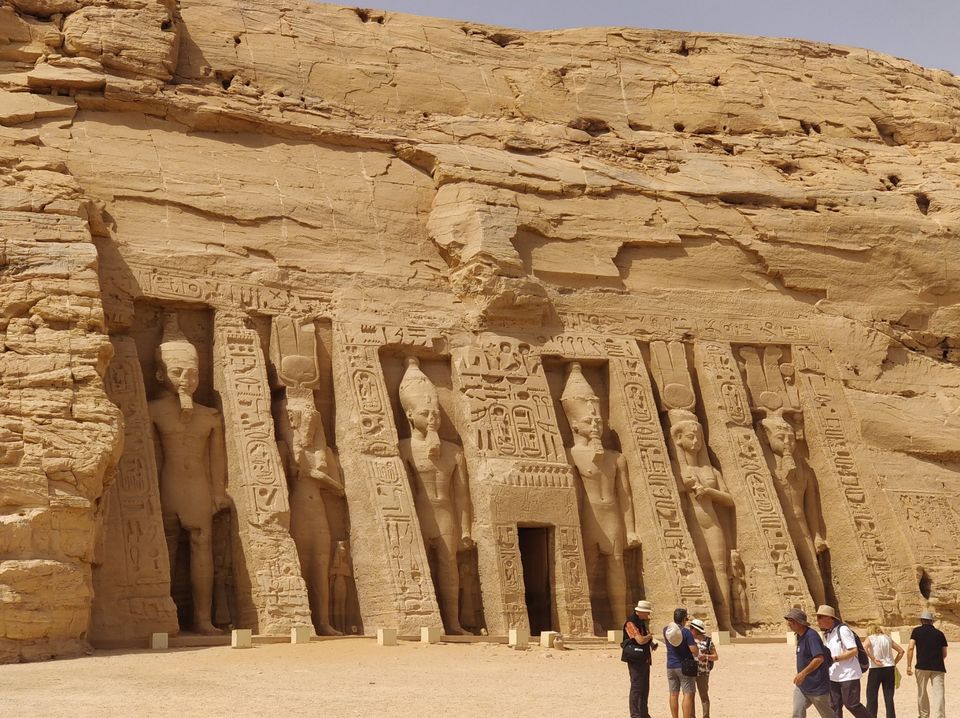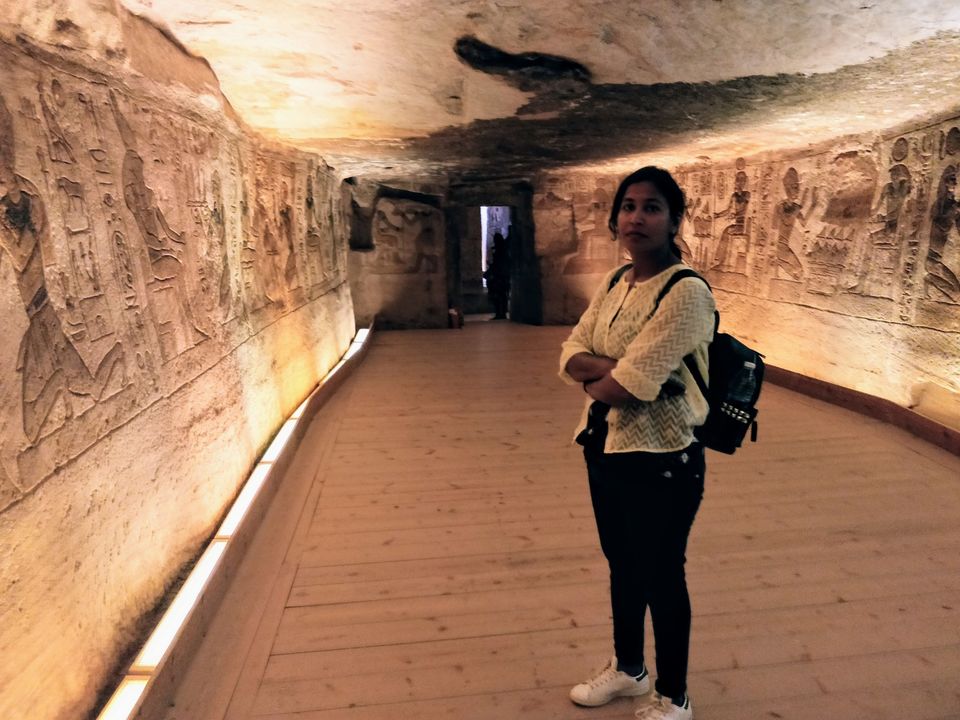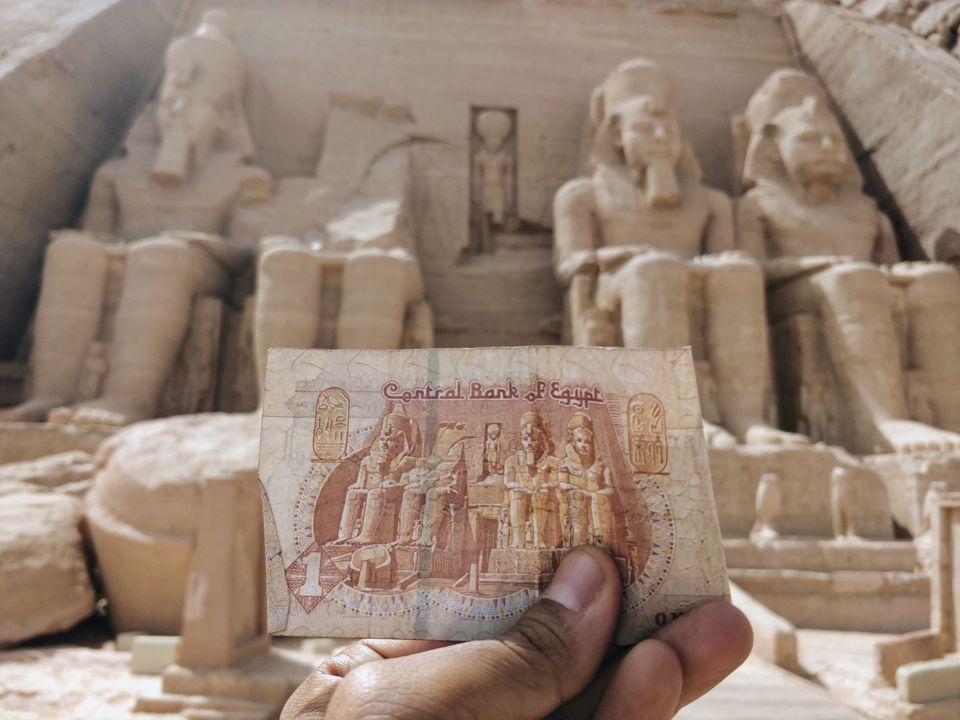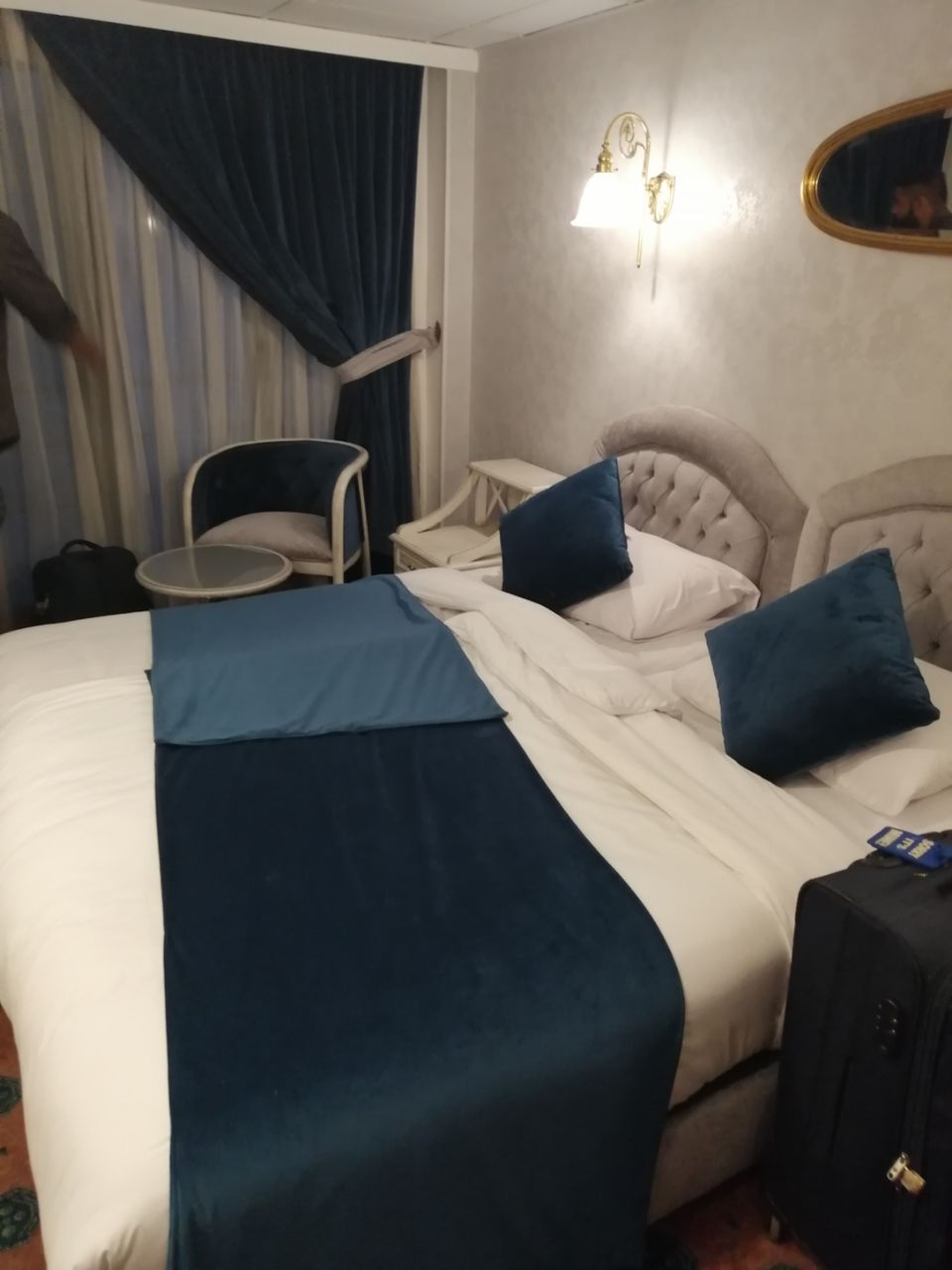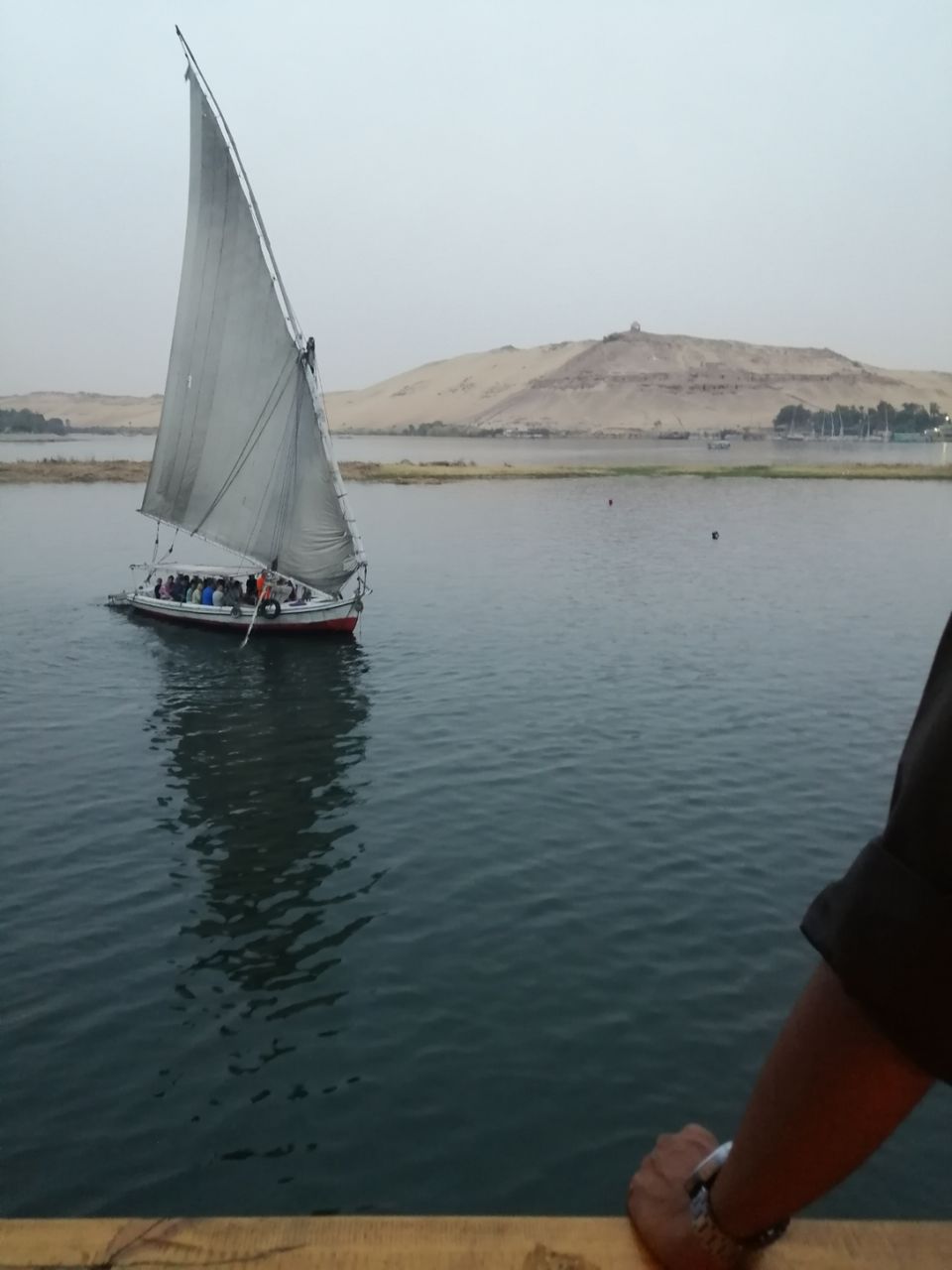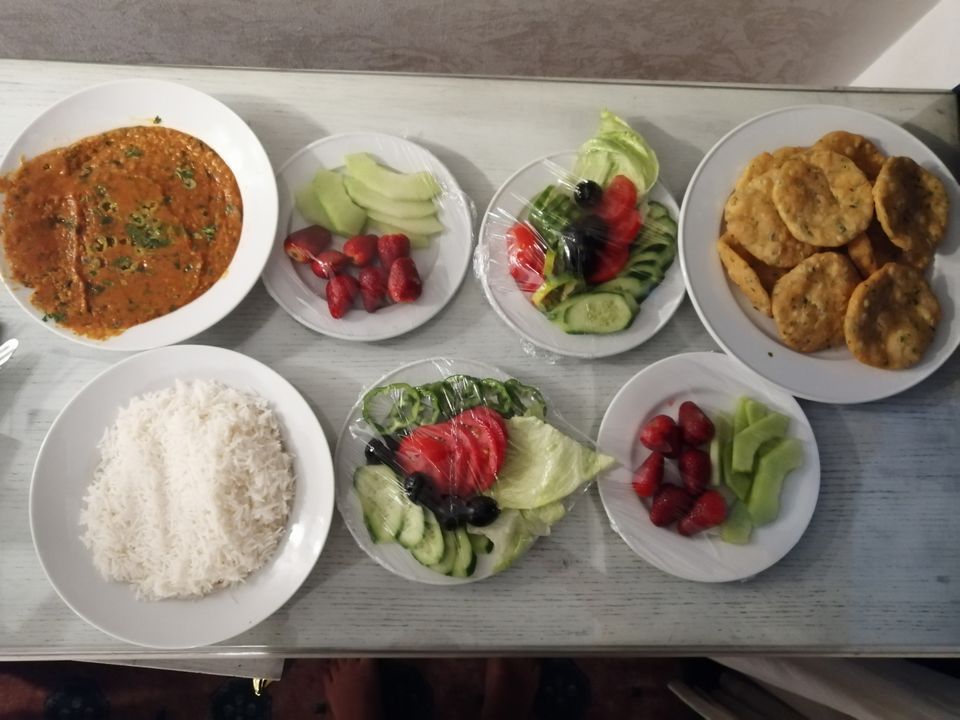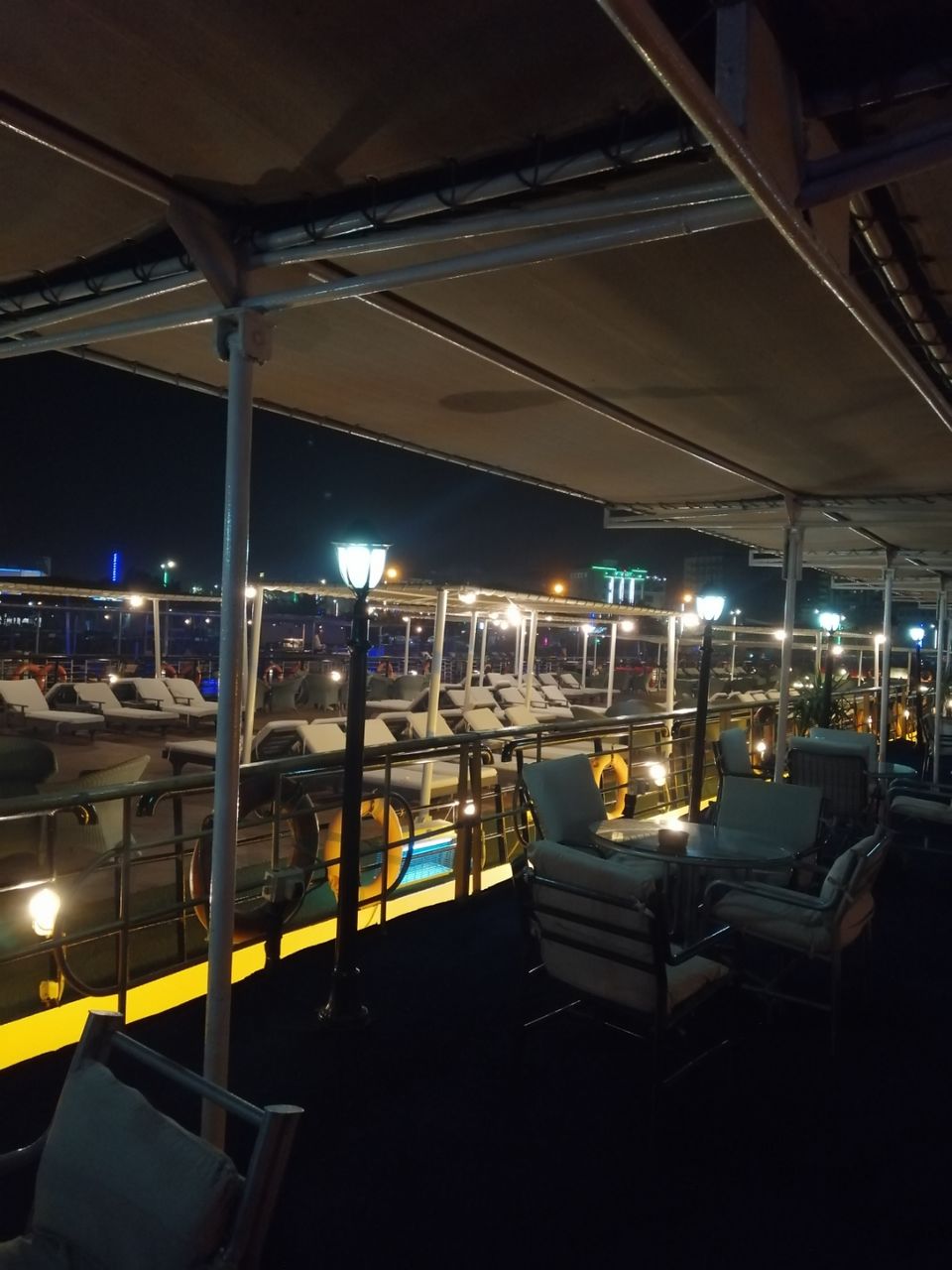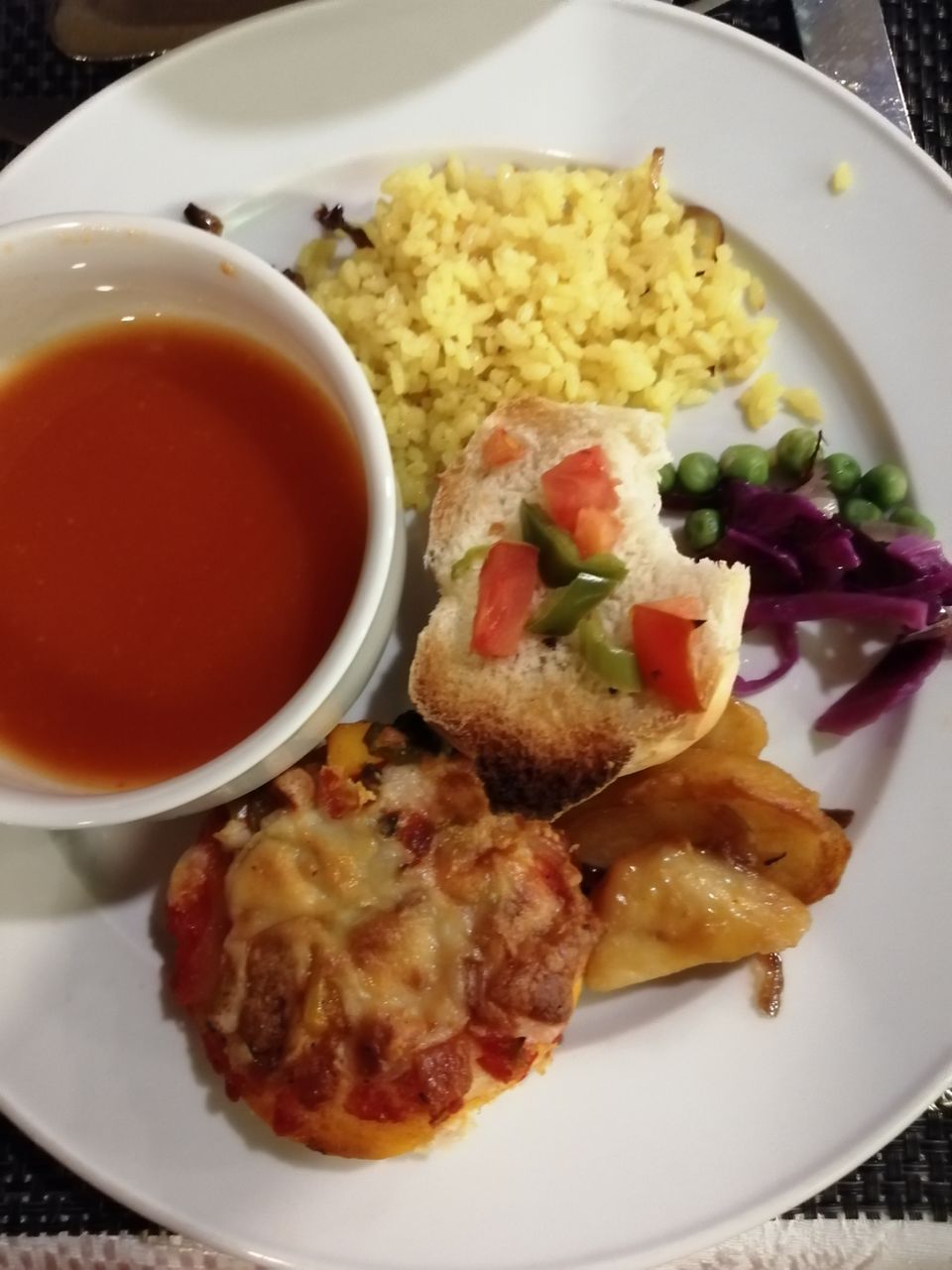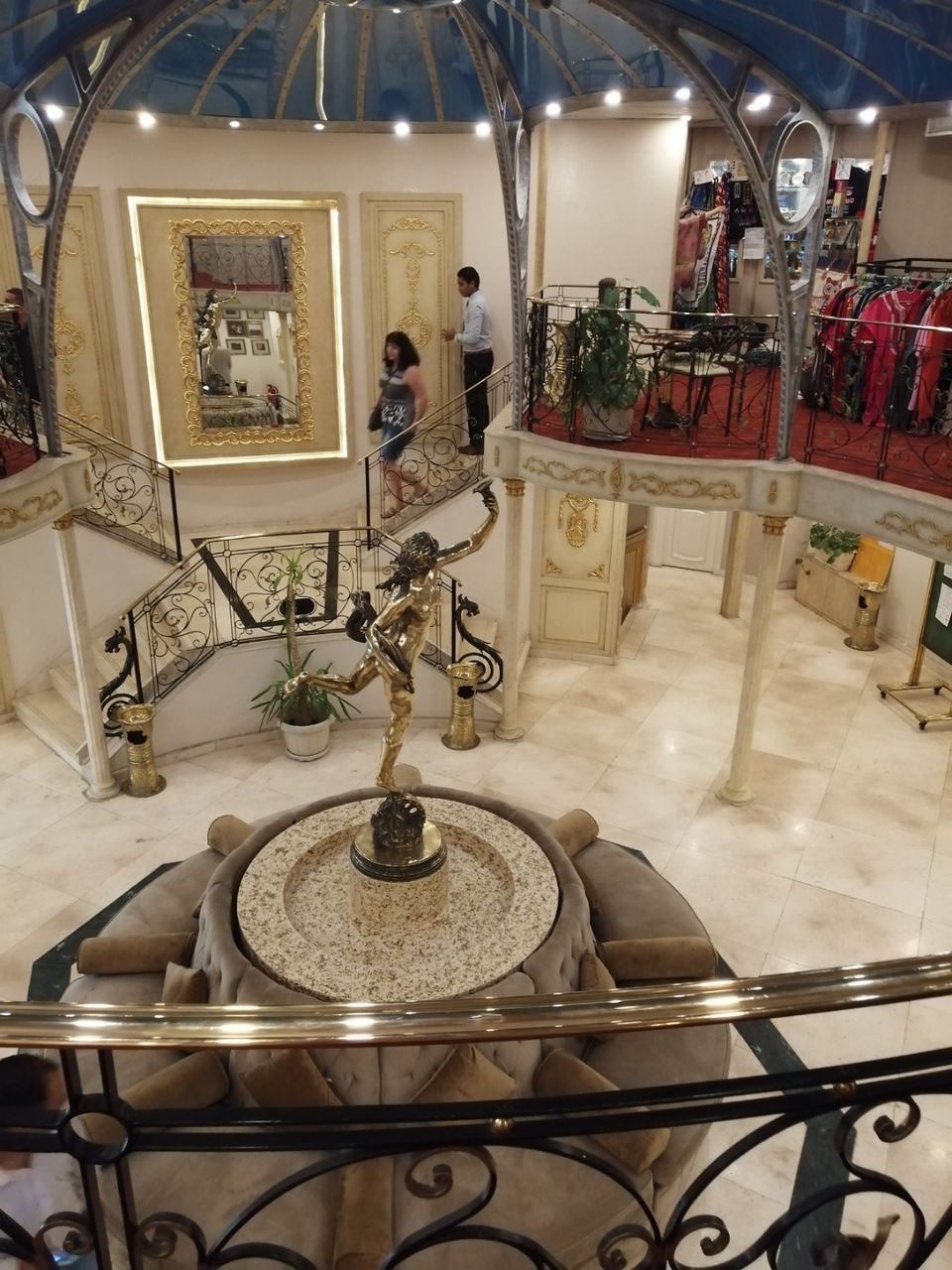 Our ship started sail at 3am and we reached Kom Ombo at 7am. Here, we get off d ship and directly walk to the Kom Ombo temple. Its an unusual double temple dedicated to Sobek and Horus. After spending an hour here we walked back to the ship.
A leisurely breakfast later, we head to the top deck to watch d amazing landscape of river Nile while the ship is sailing to Edfu Town.
Edfu Temple is the second largest temple in all of Egypt. We took a horse ride from the Ship to the temple. Amazing experience. The temple was fascinating.
We spent the evening docked at Luxor. It was a nice experience walking the streets of Luxor and finding a Cafe to enjoy some cake n Turkish Coffee.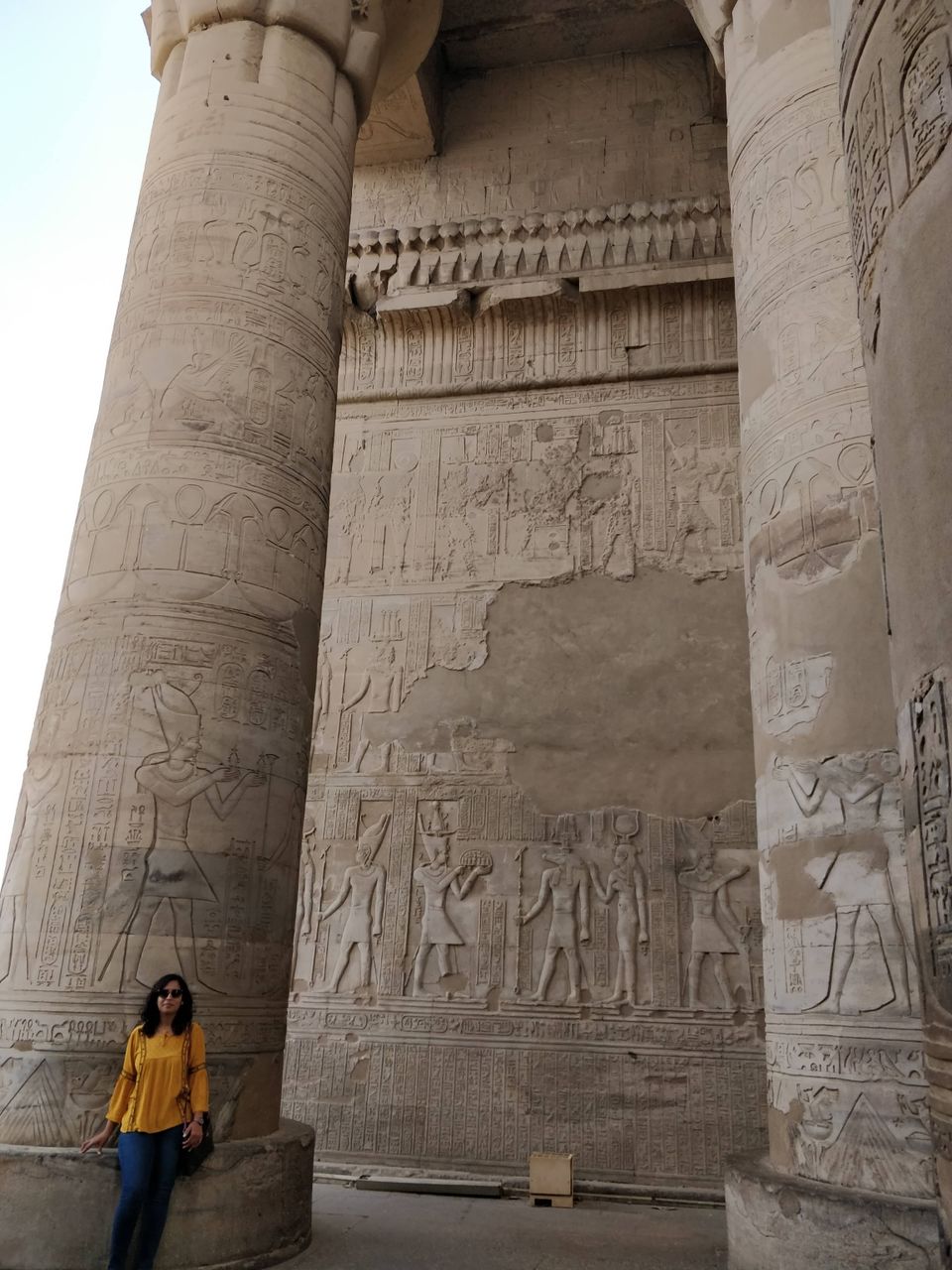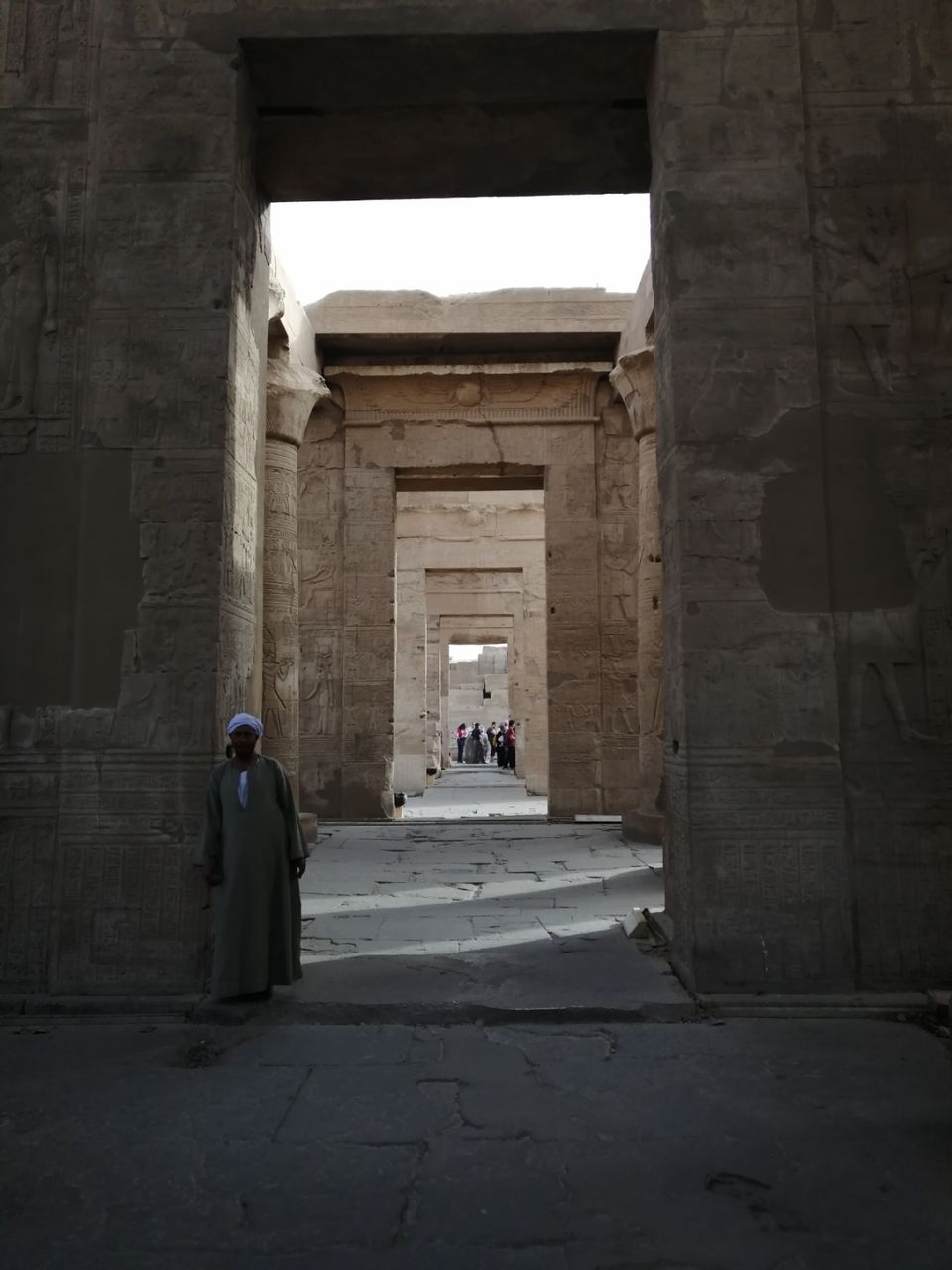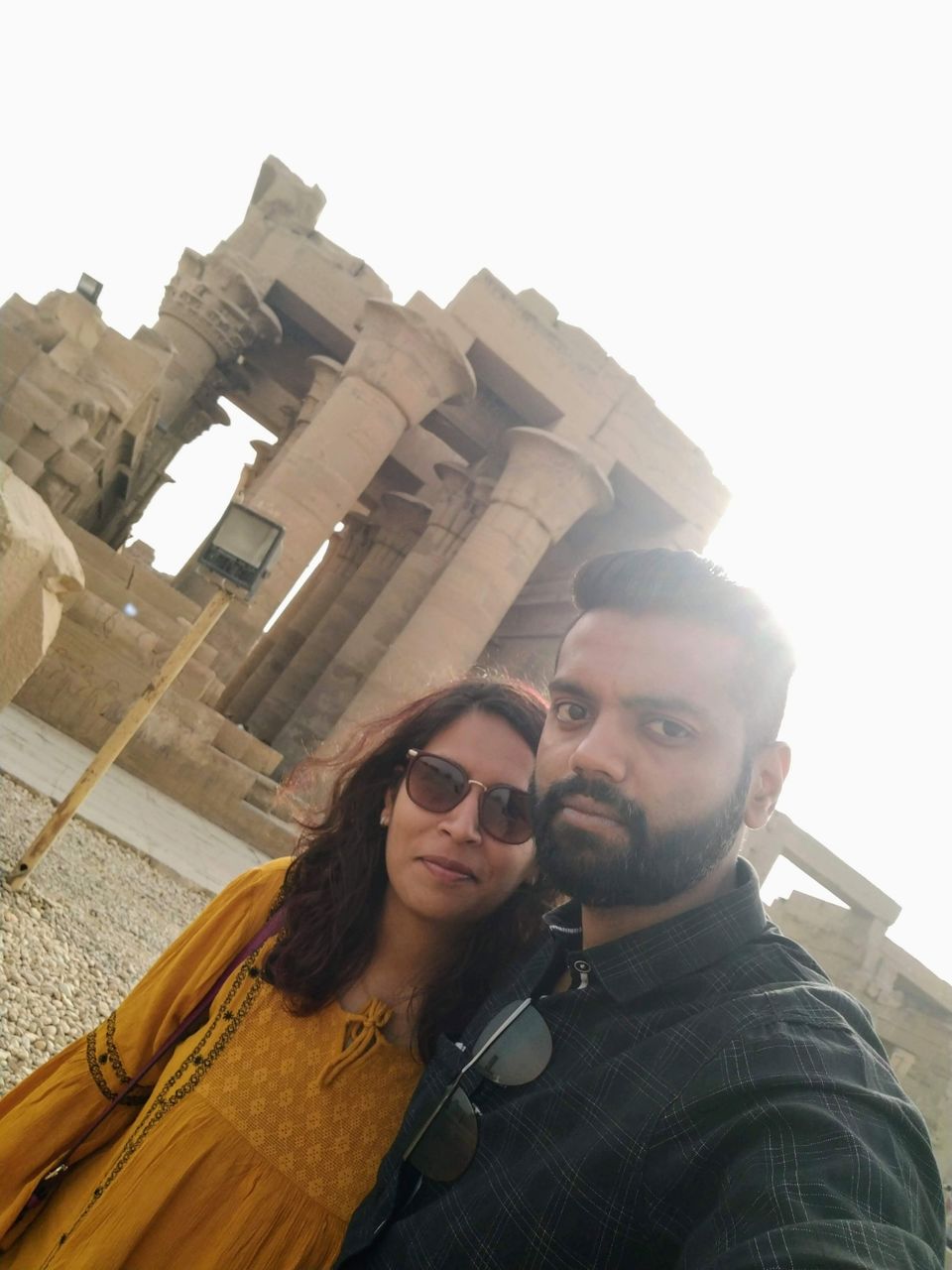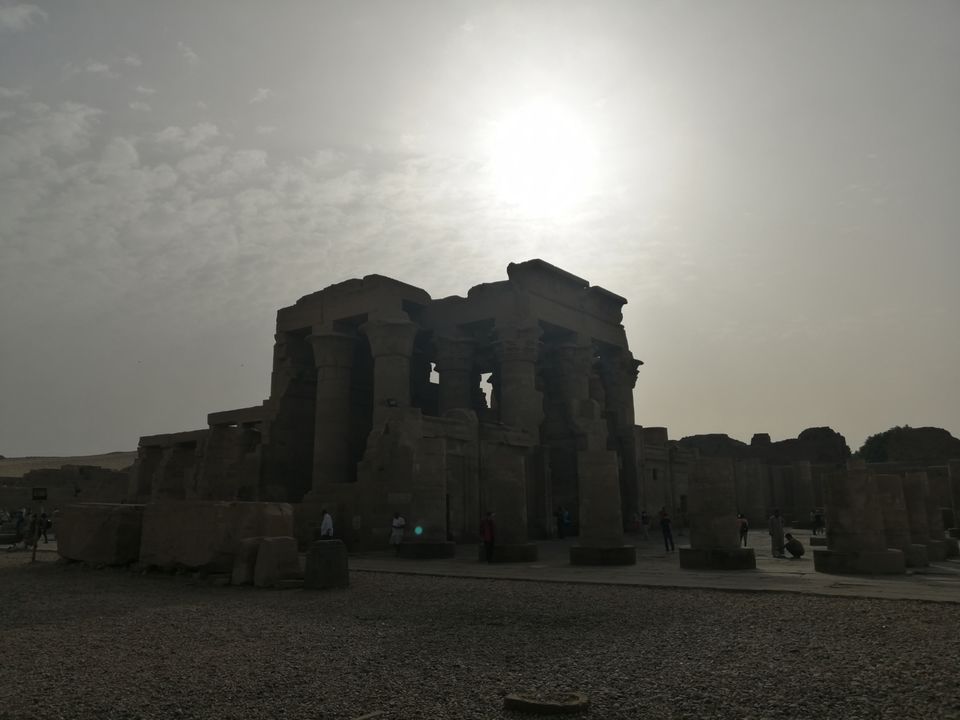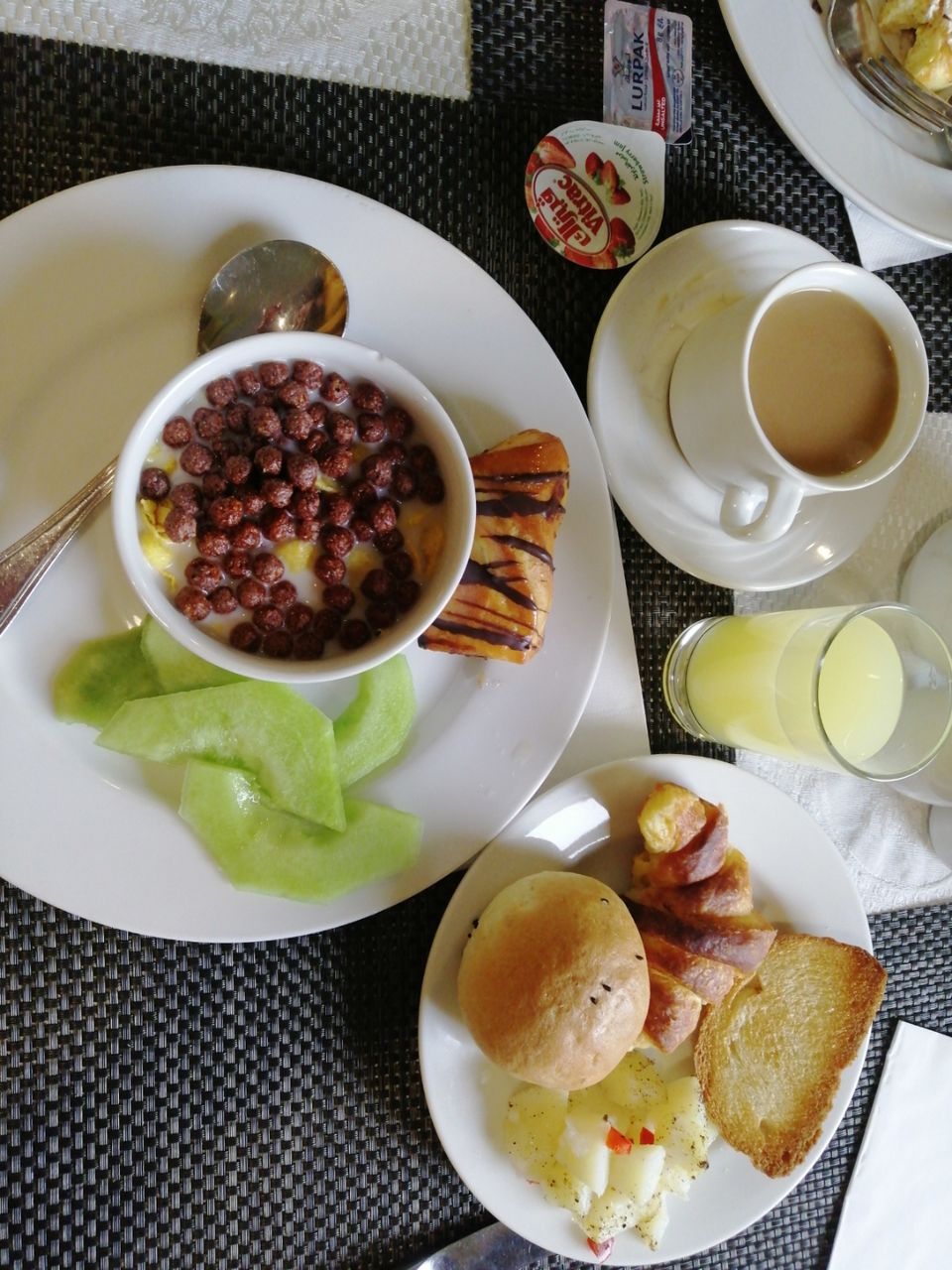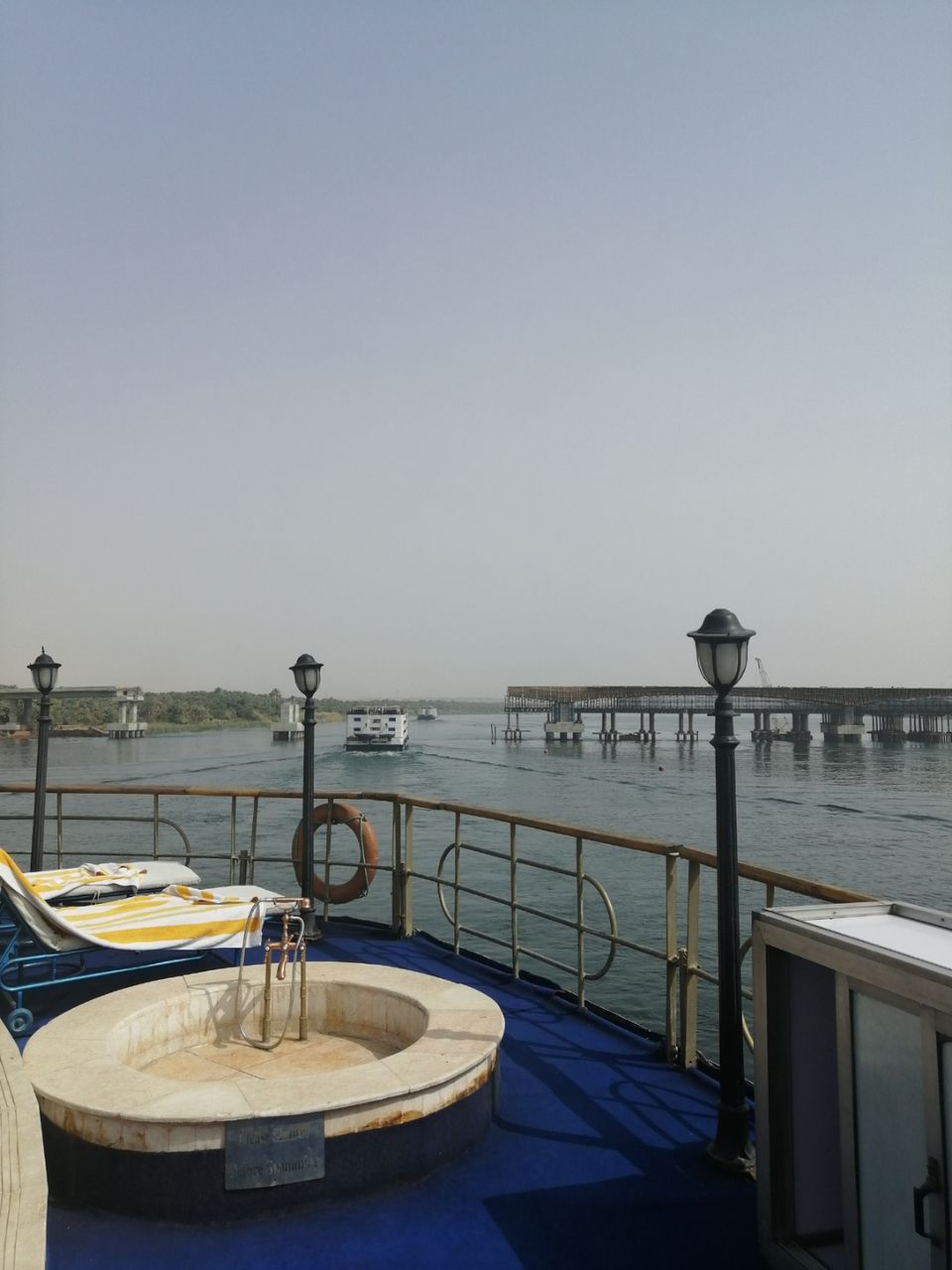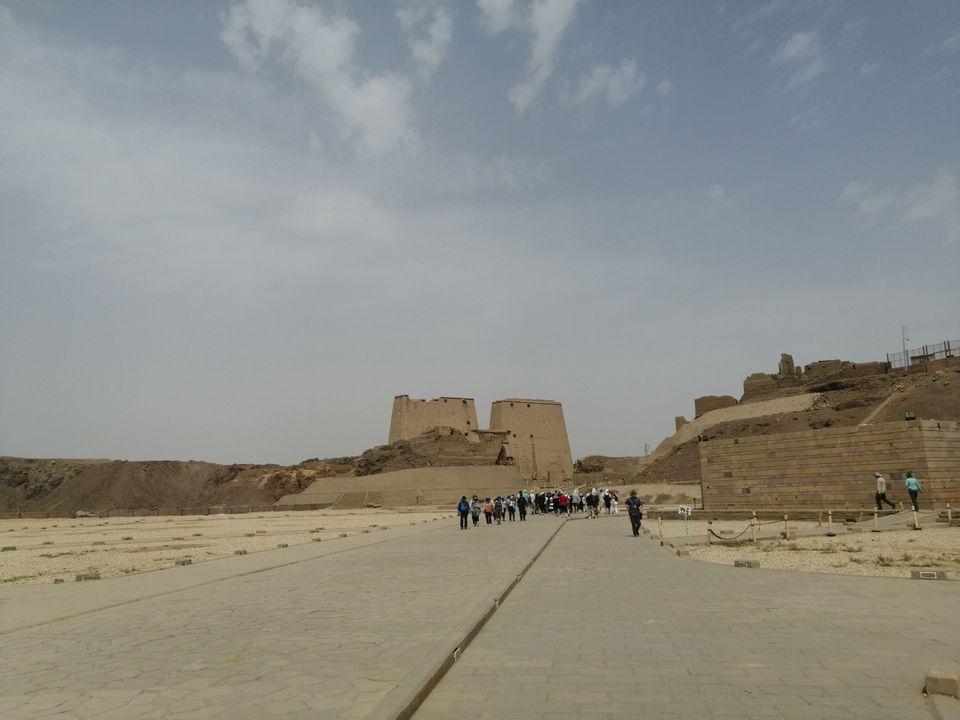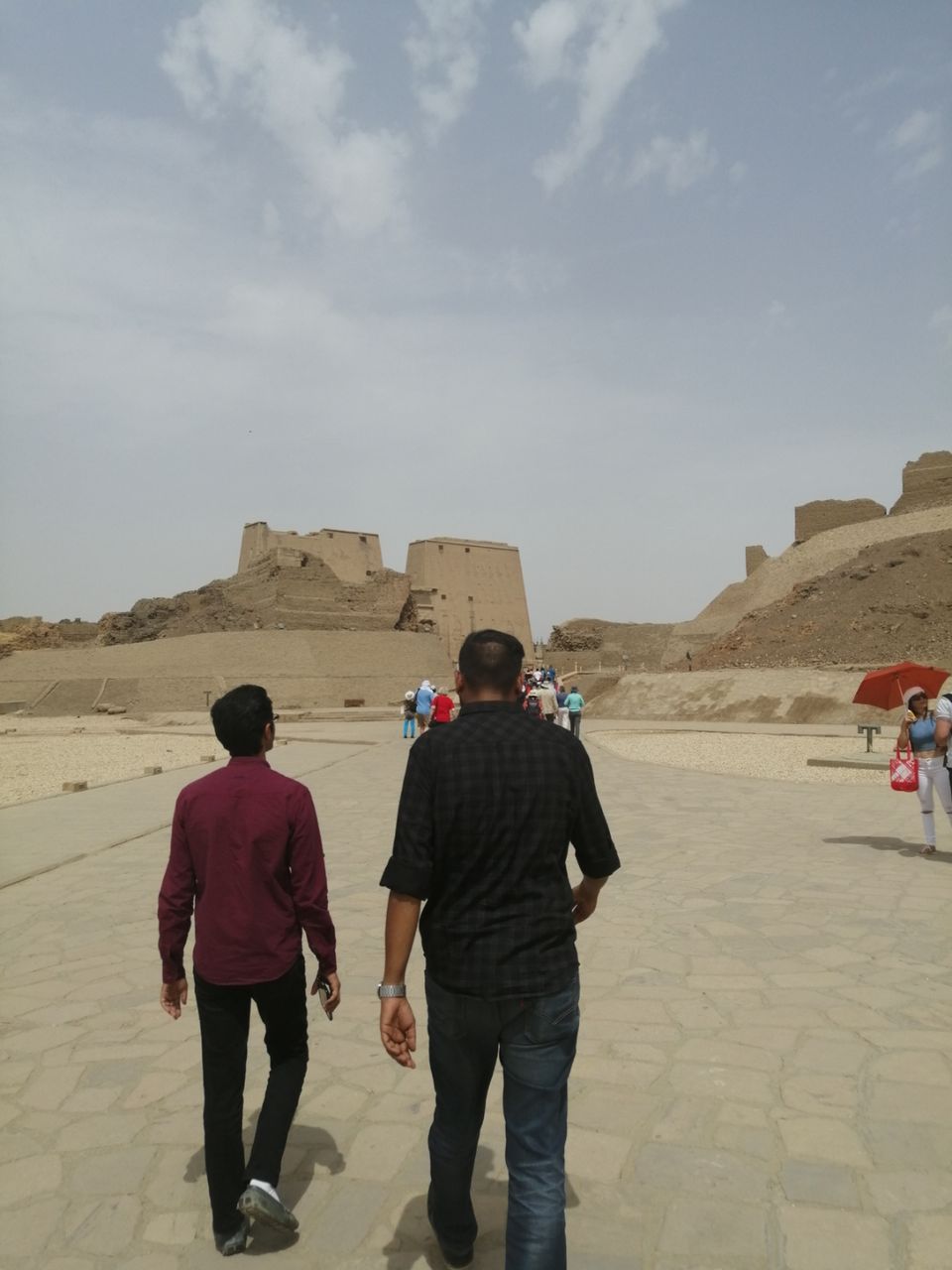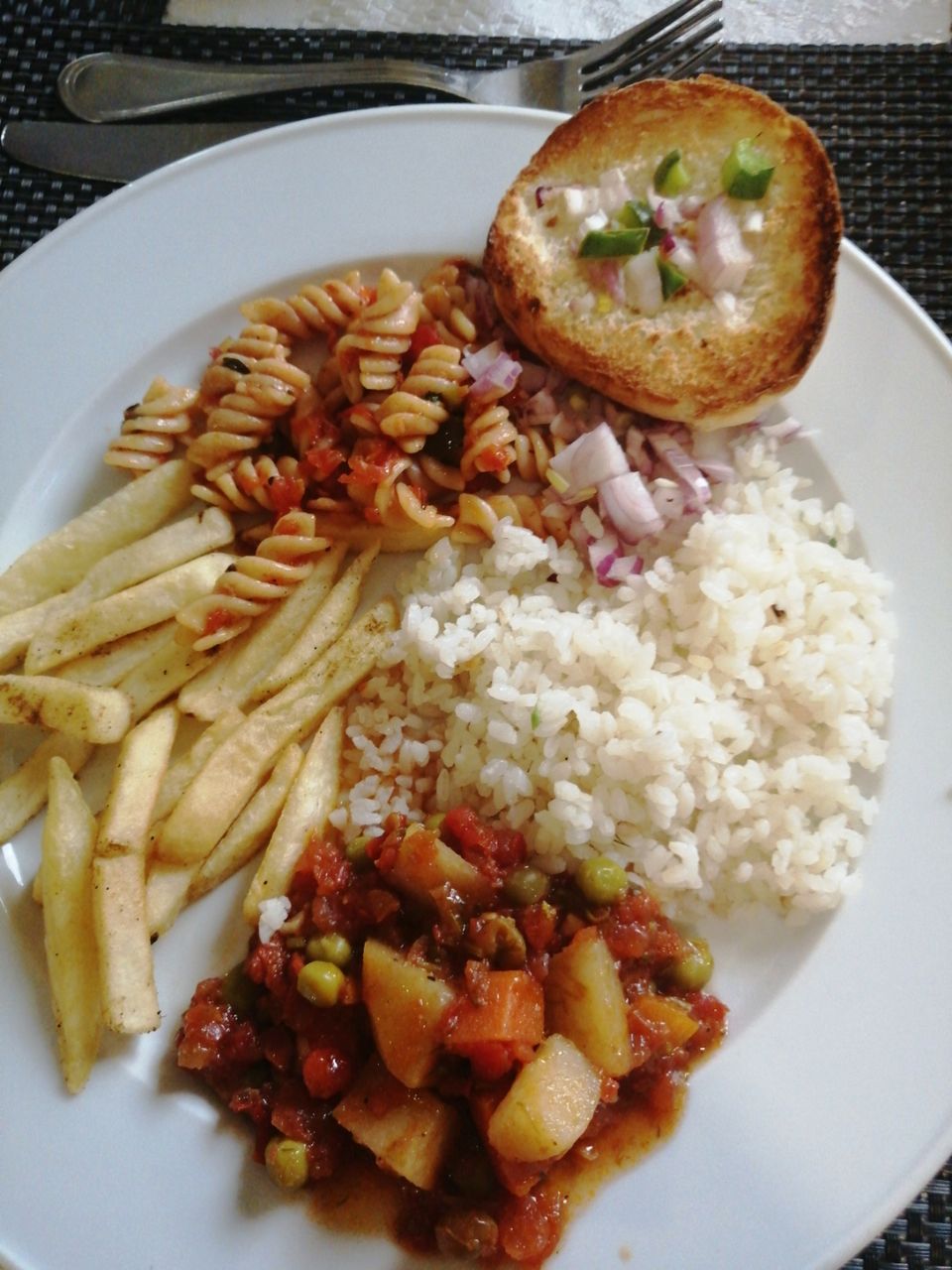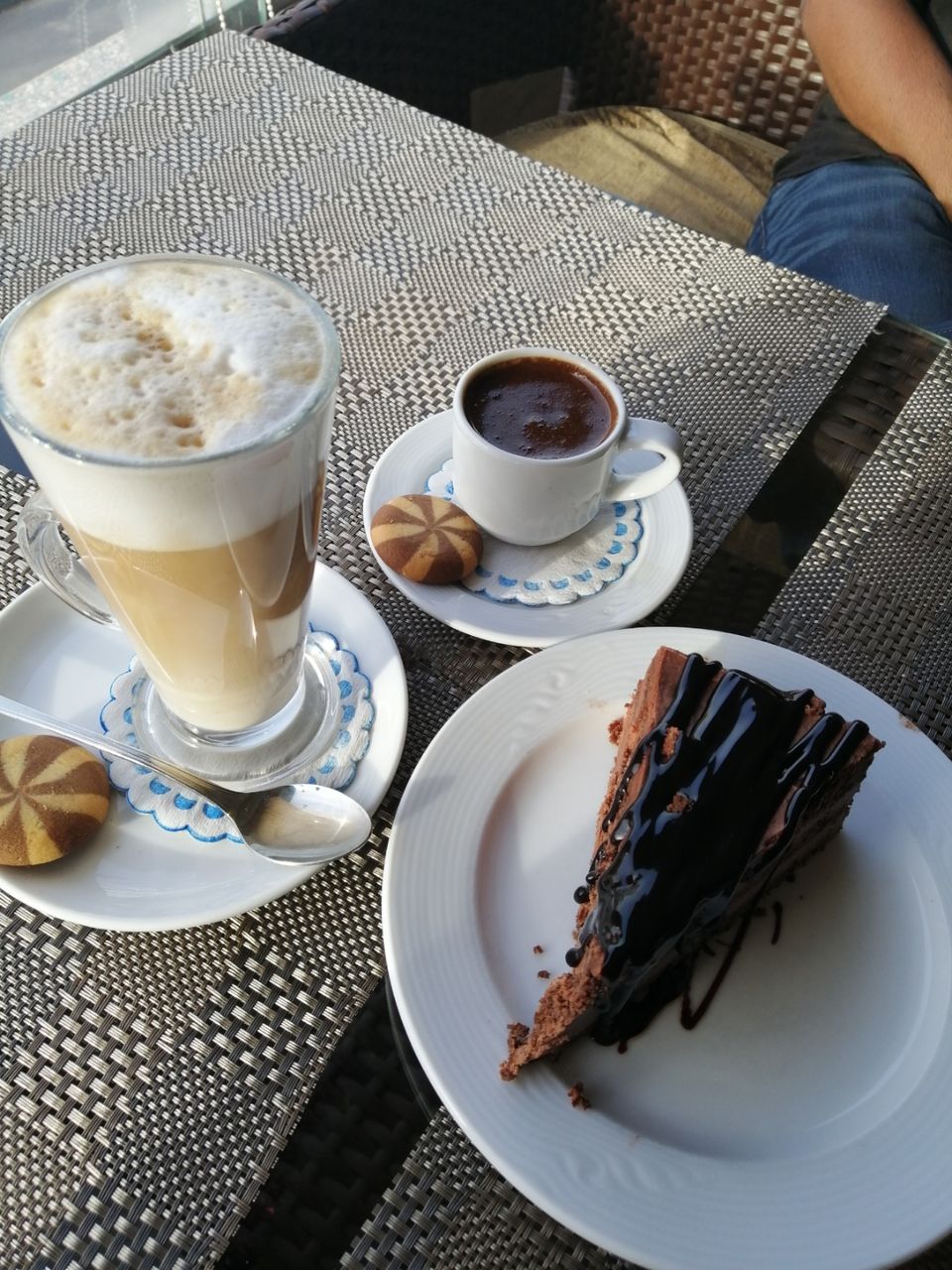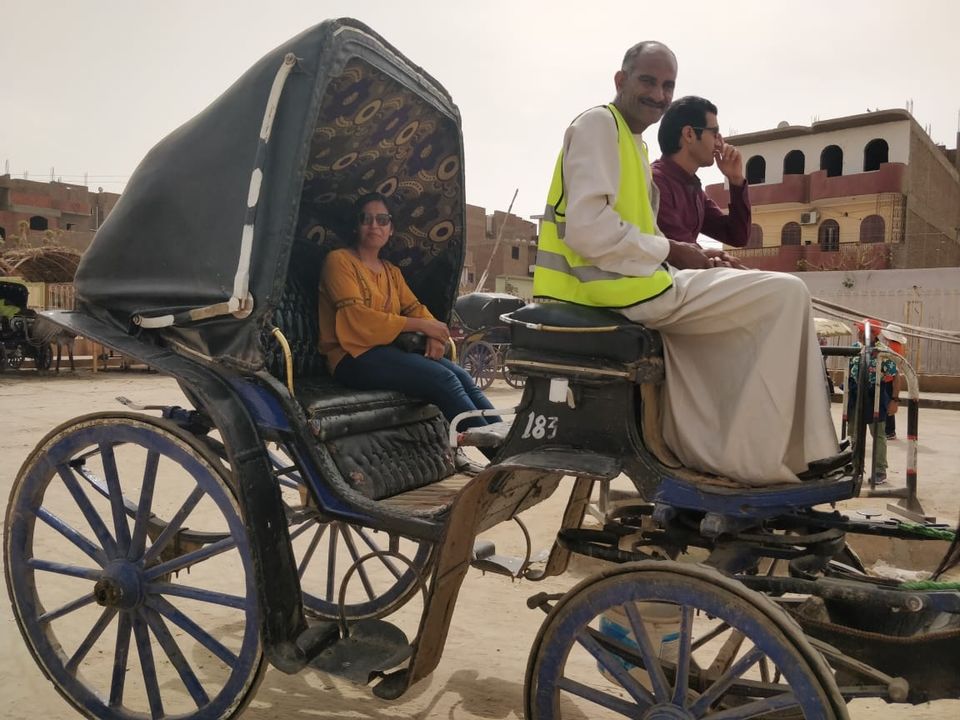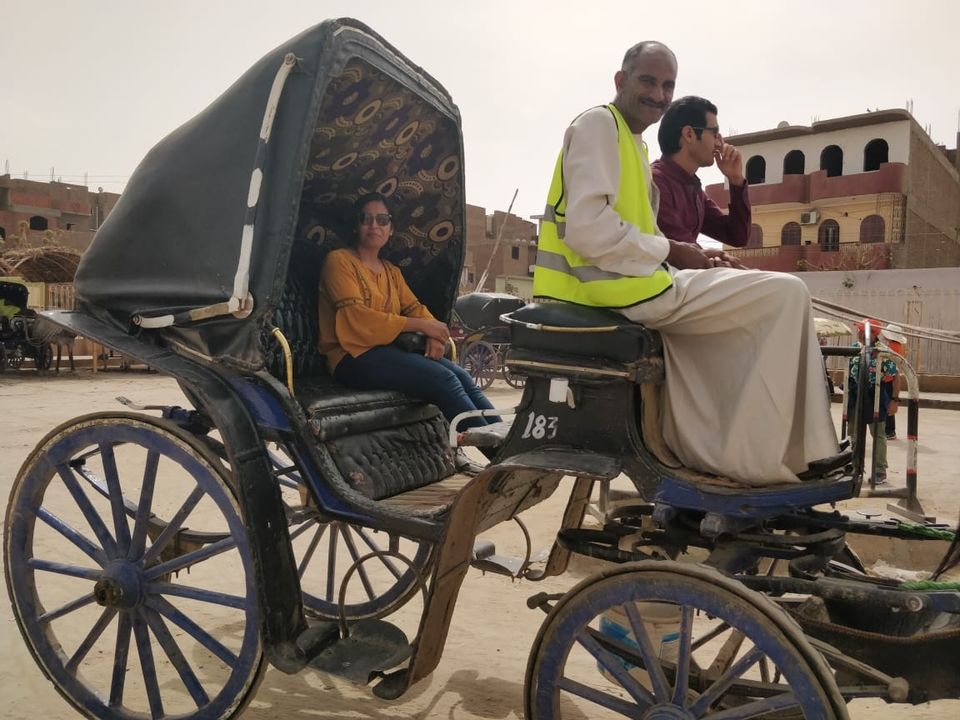 After our Breakfast in the Cruise ship, we left by car to the West Bank in Luxor. Here we first visited the Valley of the Kings. Its a historic site which was used to construct tombs of Kings and Royals from the New Kingdom of Pharaohs. It was one of the best places in Egypt for us. It was truly magical, the landscape around was fascinating.
Then we visited the Hatepsut Temple. It was unbelievable that such a temple was constructed around 3000 years ago. I just didn't wanna leave here.
We stopped by at the Colossal of Memon.
Evening was spent at the Cruise Ship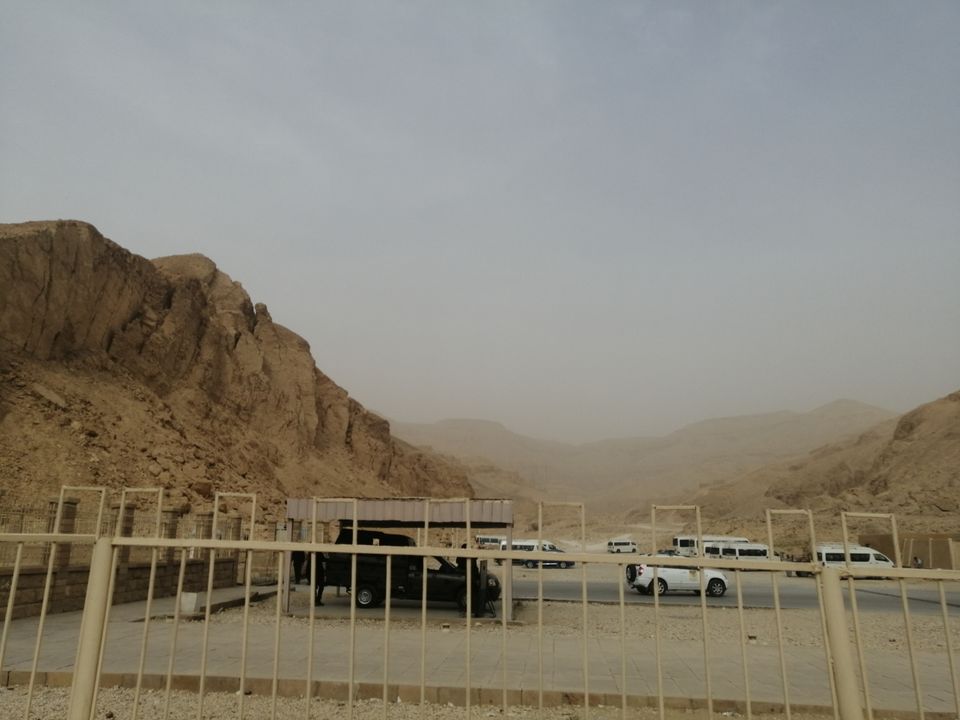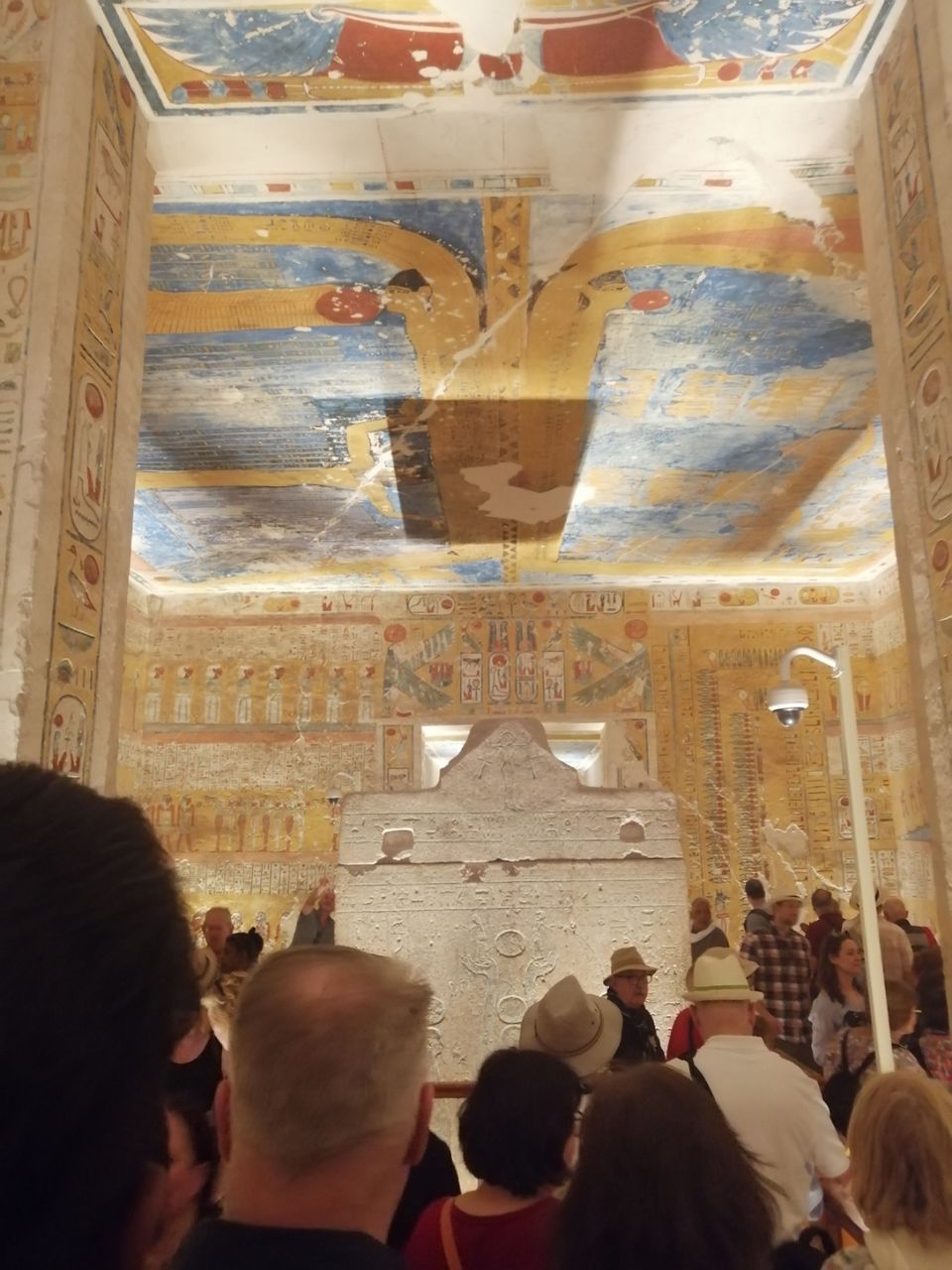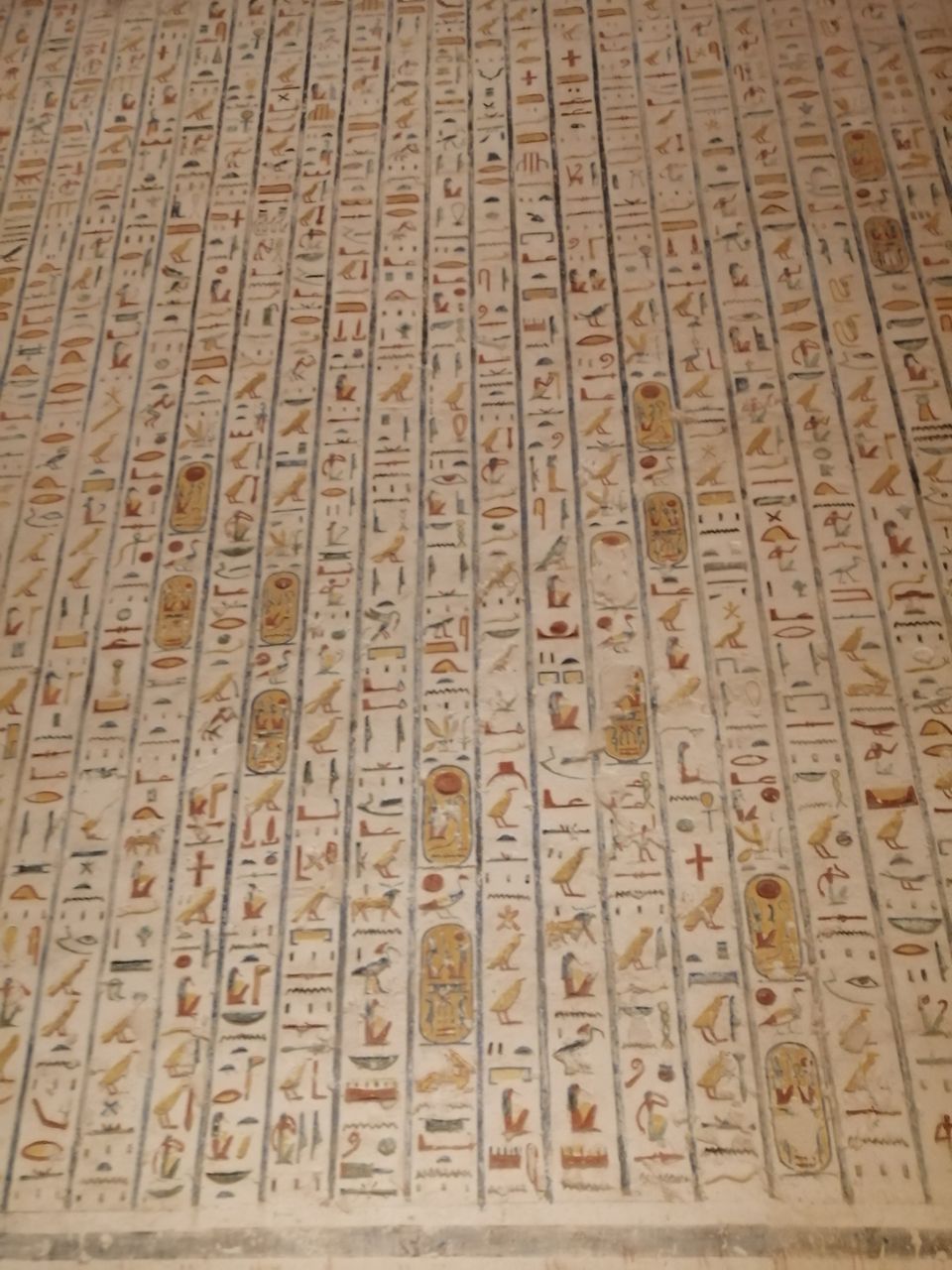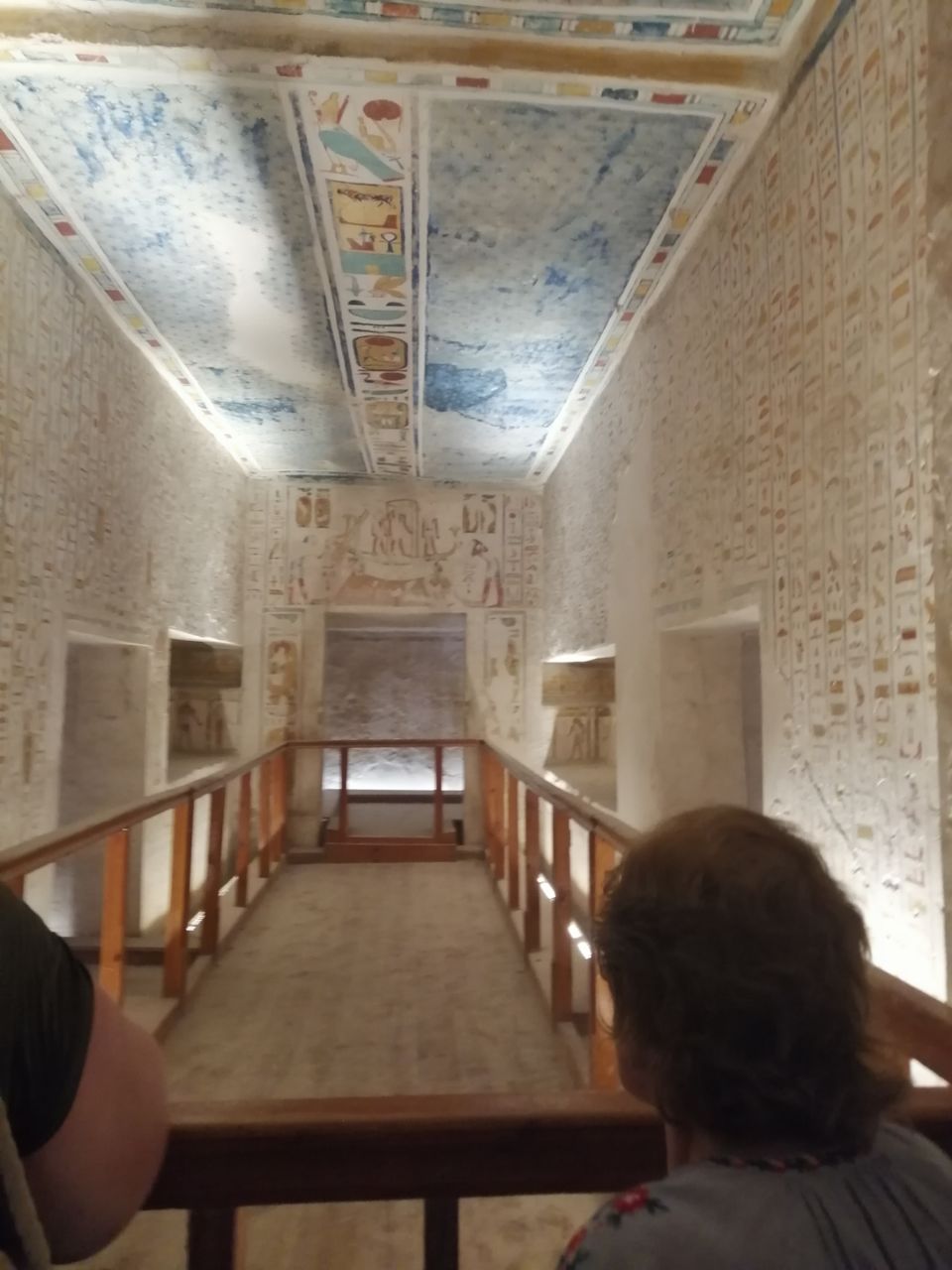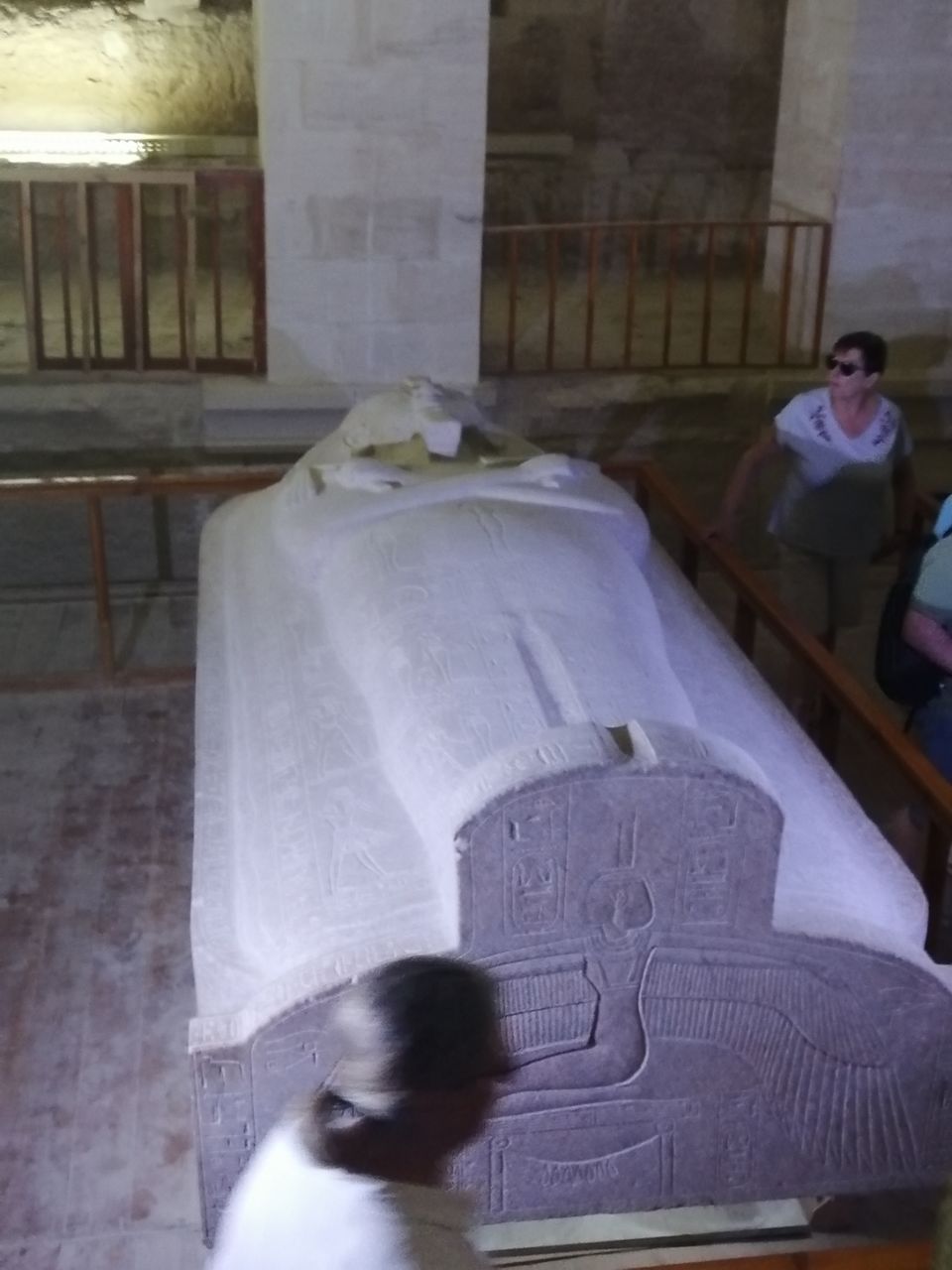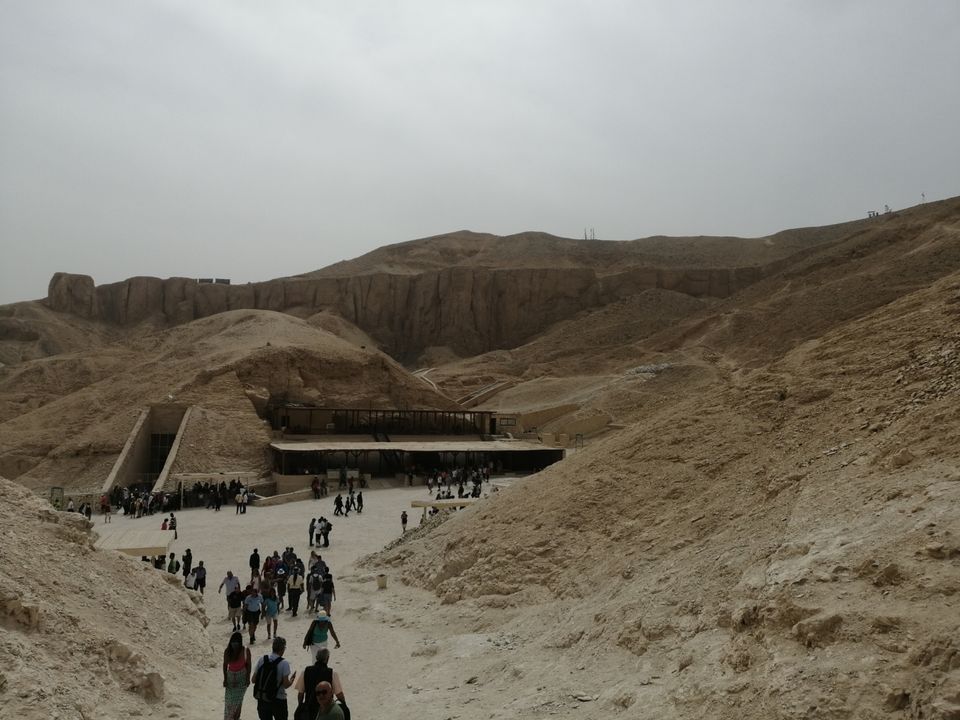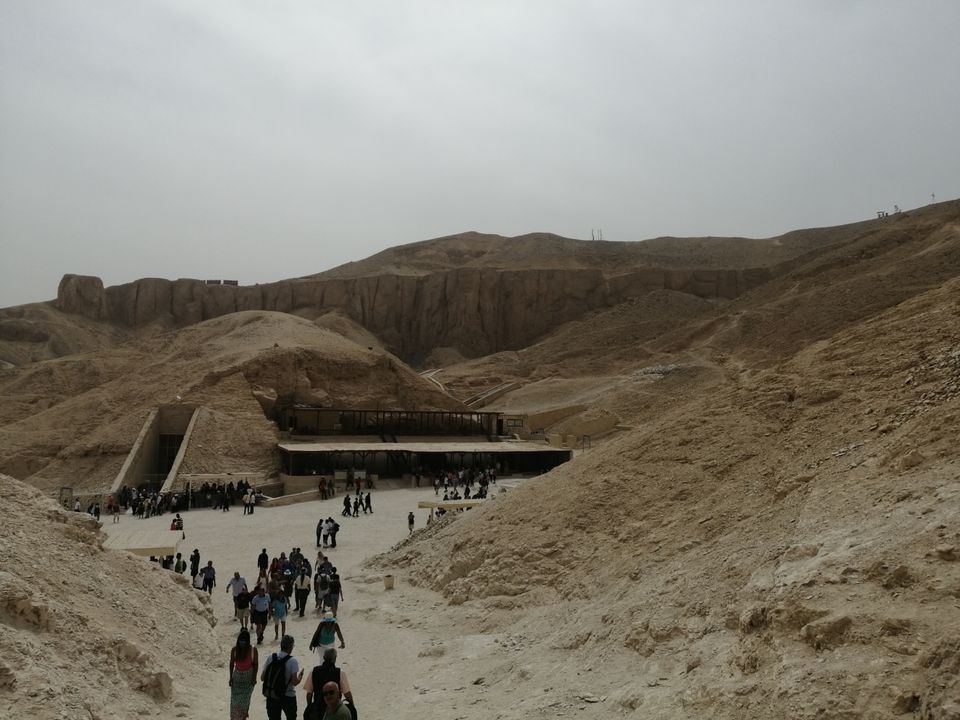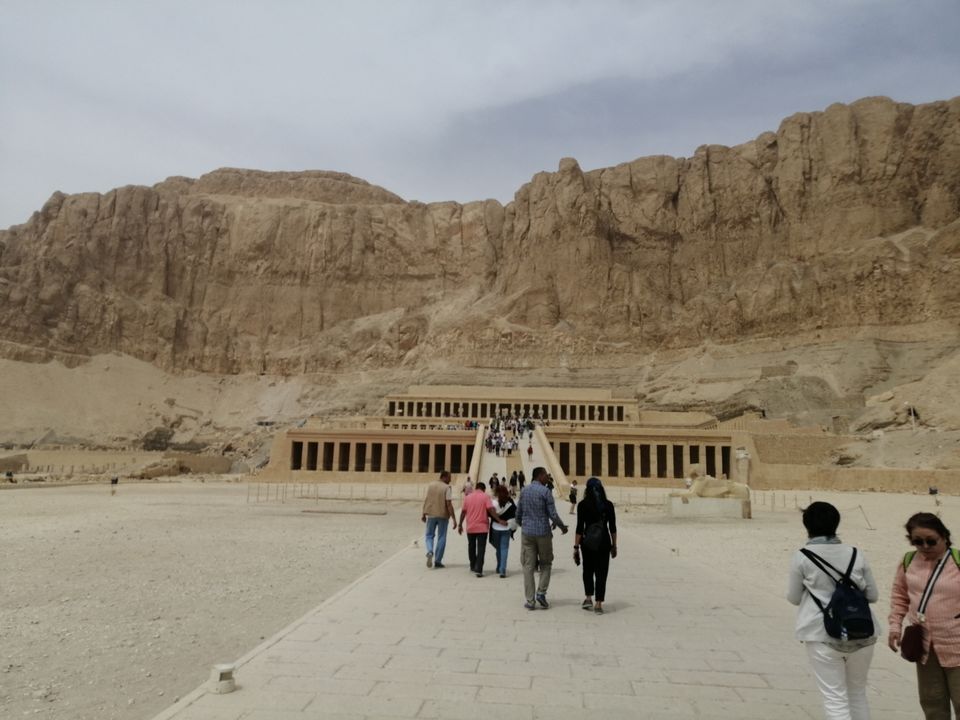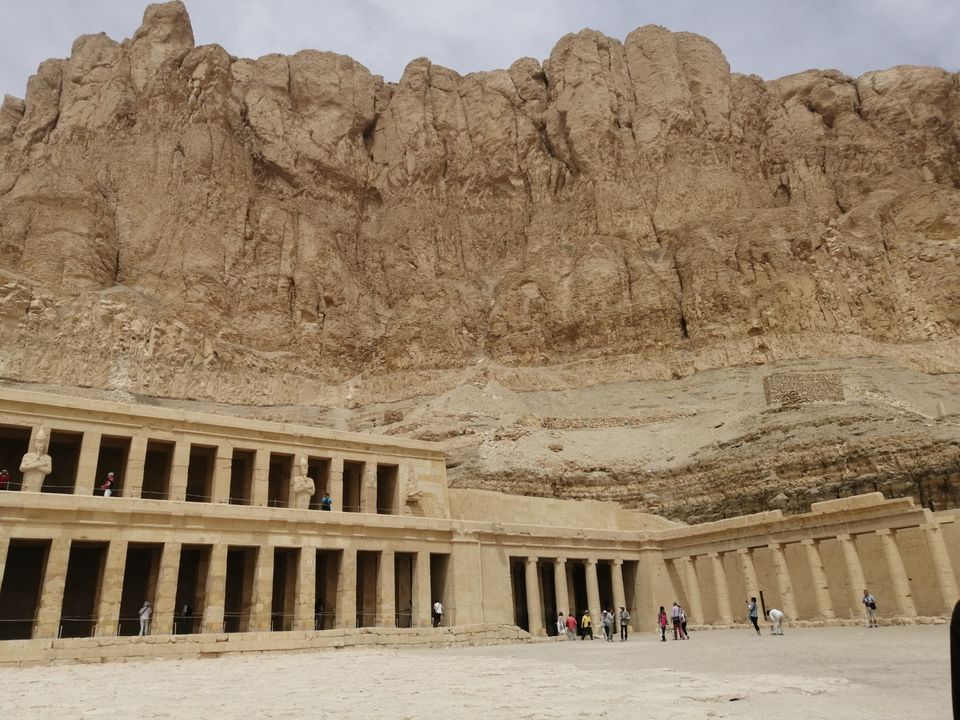 After checking out from the Cruise, we headed to the attractions on the East Bank of Nile. Here we visited Karnak Temple. Its the biggest temple in Egypt. Each temple in Egypt was unique and fascinating in its own way. I just couldn't get enough of it. Luxor was called Thebes in the Ancient times and was a very important part of the Pharaoh kingdom.
Then our last temple was Luxor Temple. Seeing the Obelisk here was a dream come true for me. Both Karnak and Luxor temples are a must visit. The ancient history here is interesting and fascinating.
In the afternoon we left for Hurgada. A long, beautiful, mesmerising, unbelievably beautiful landscape filled road journey took us to Hurgada, a beach town located on the Red Sea.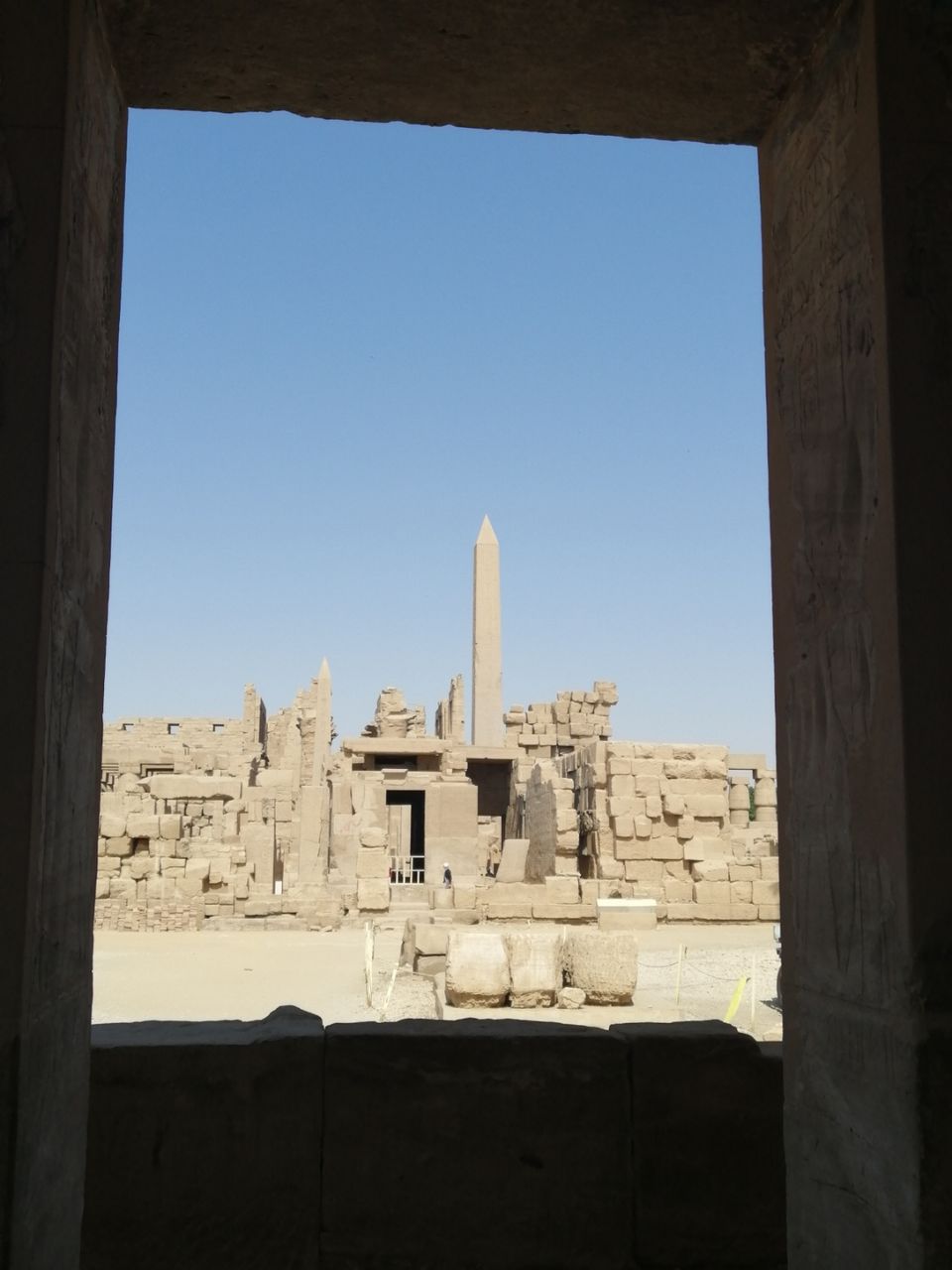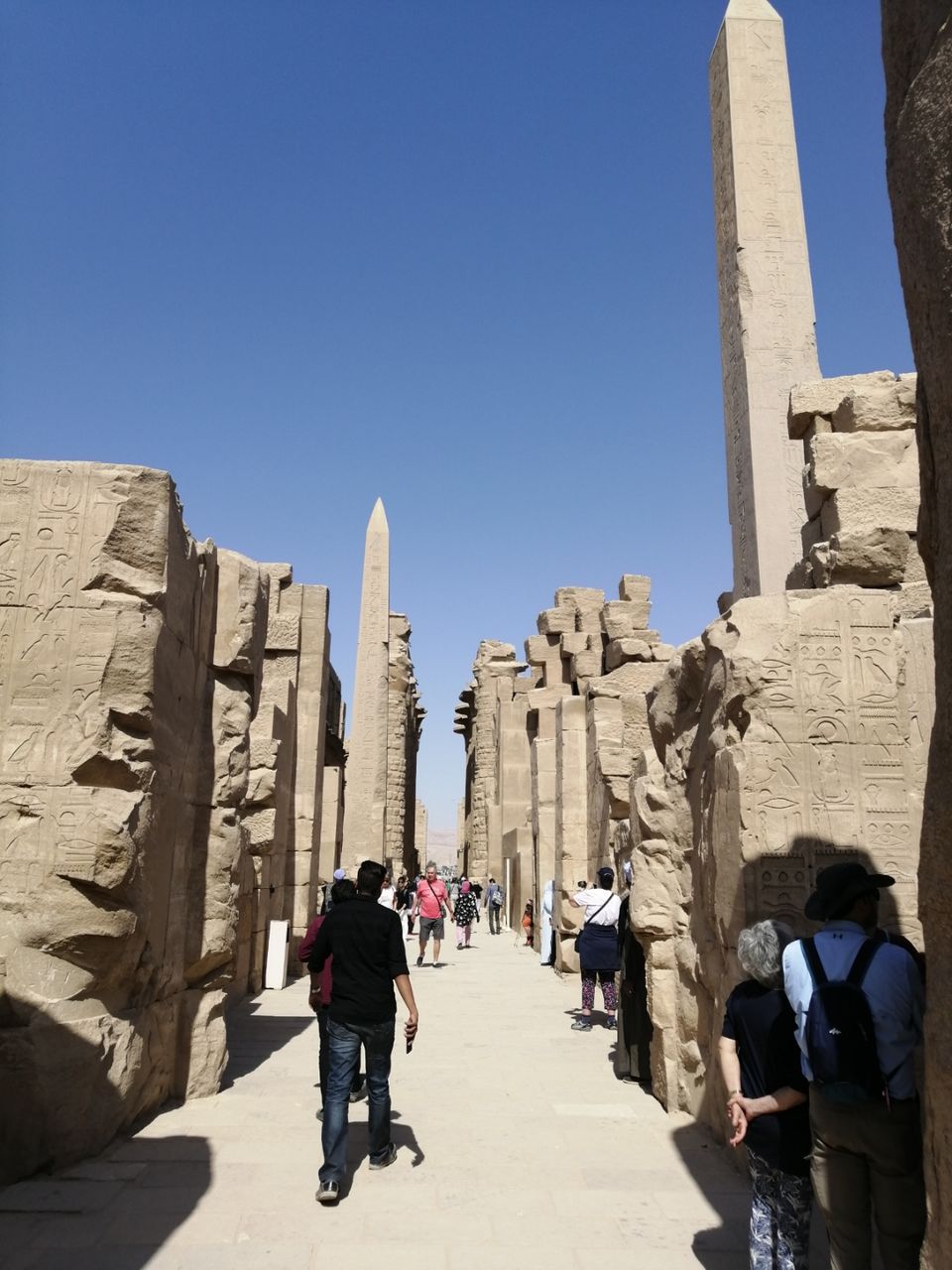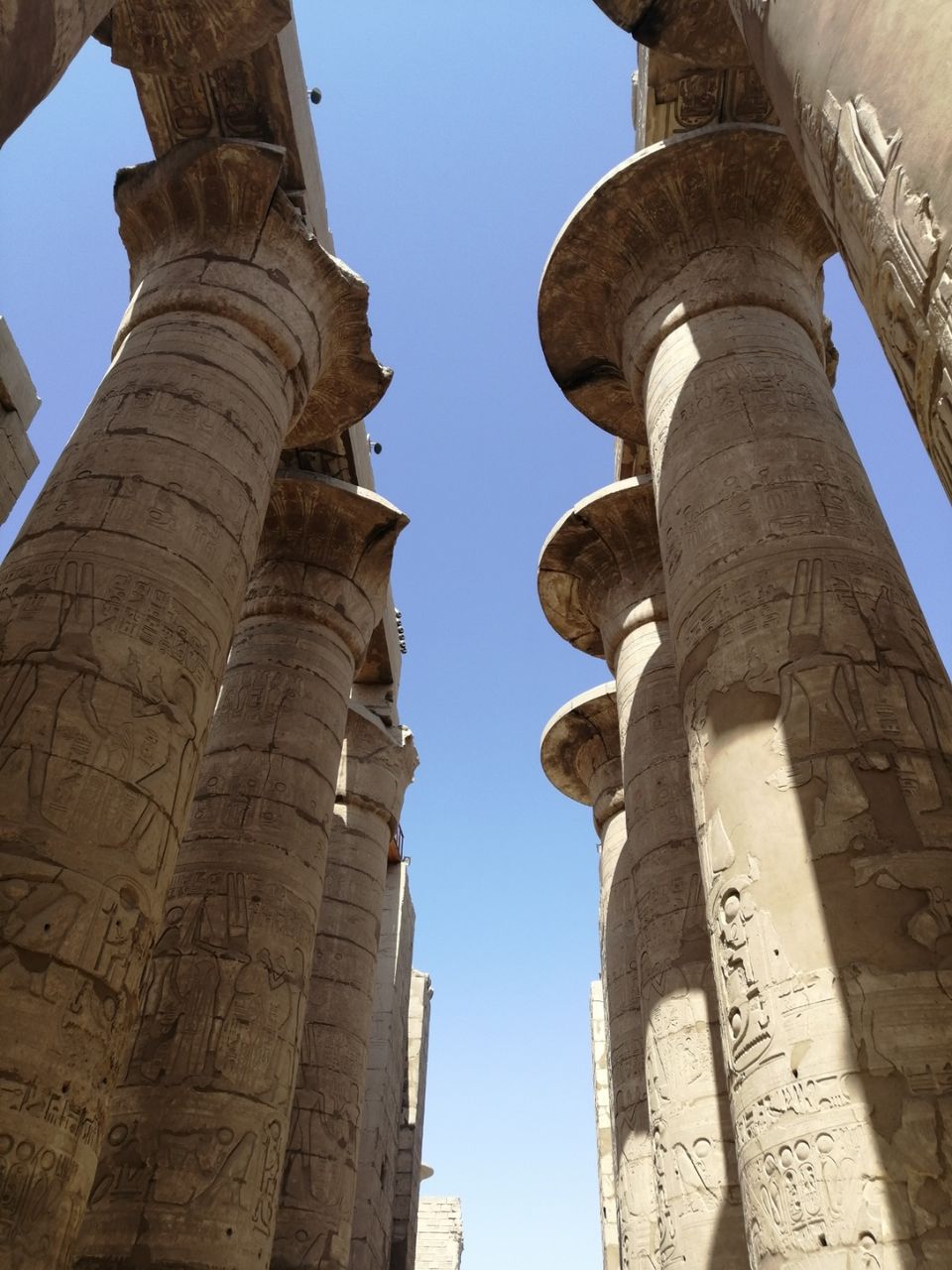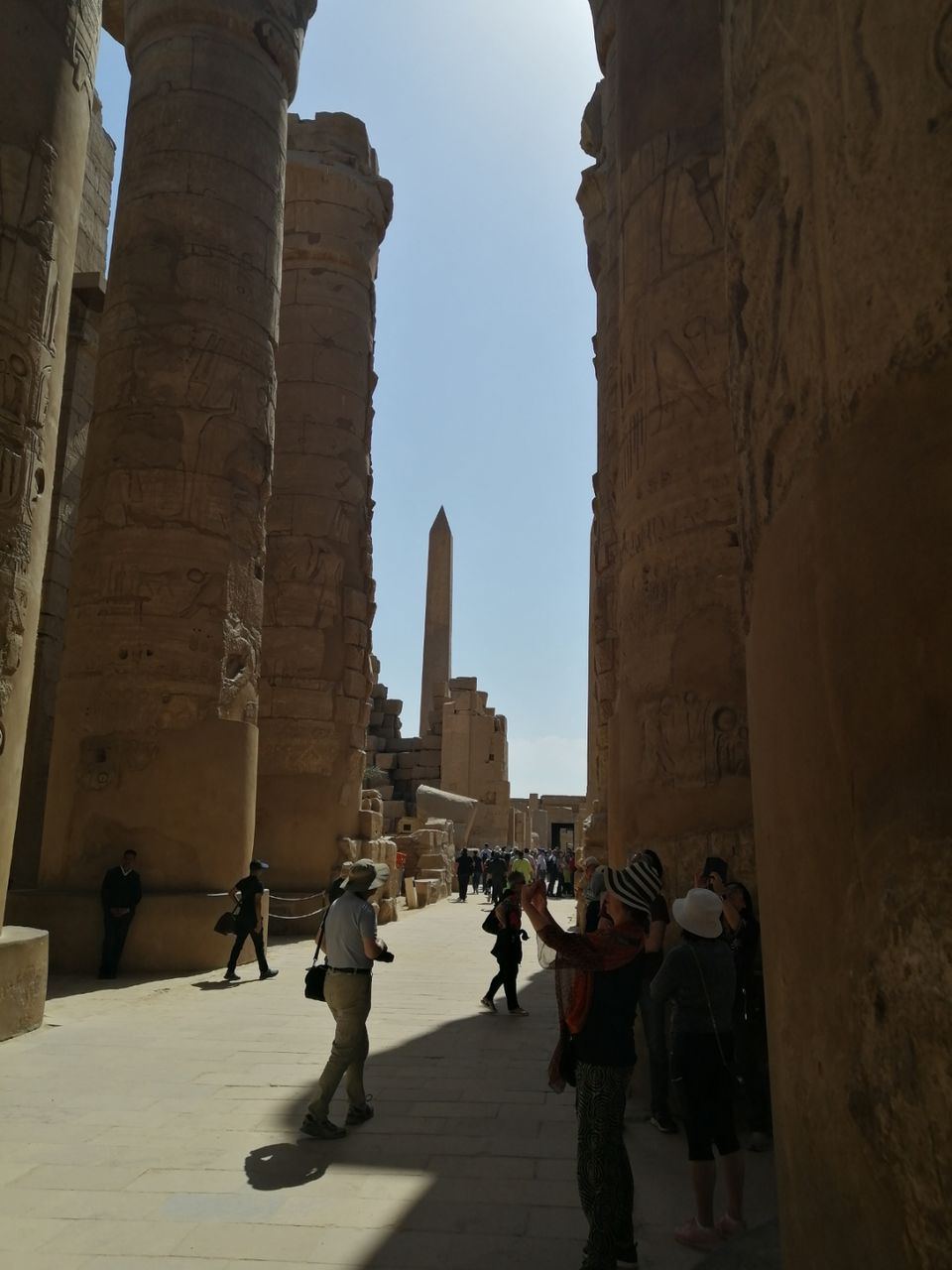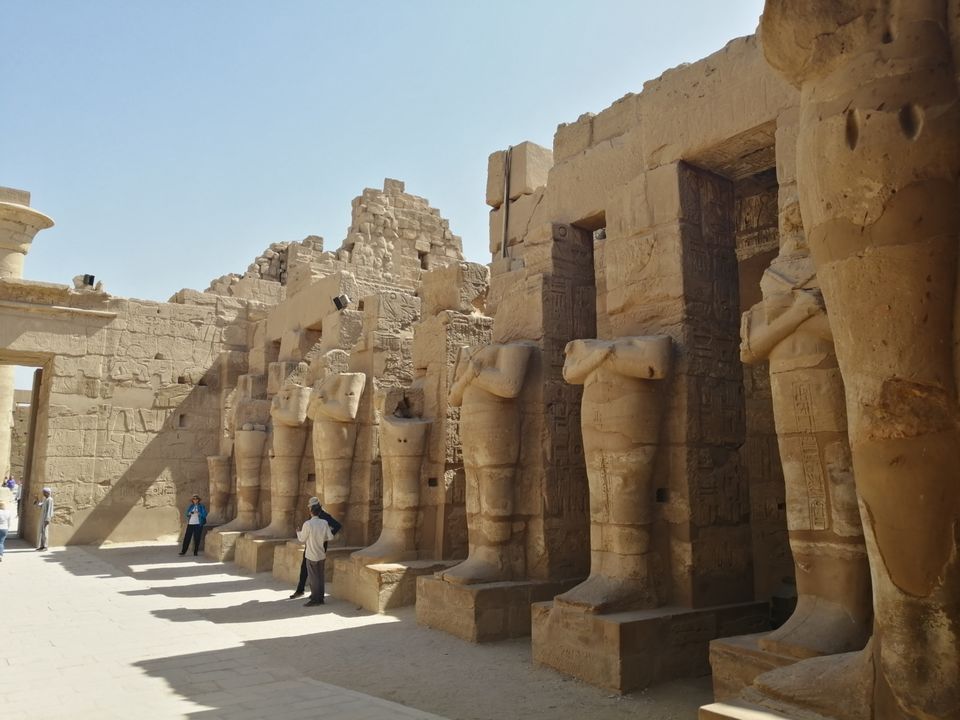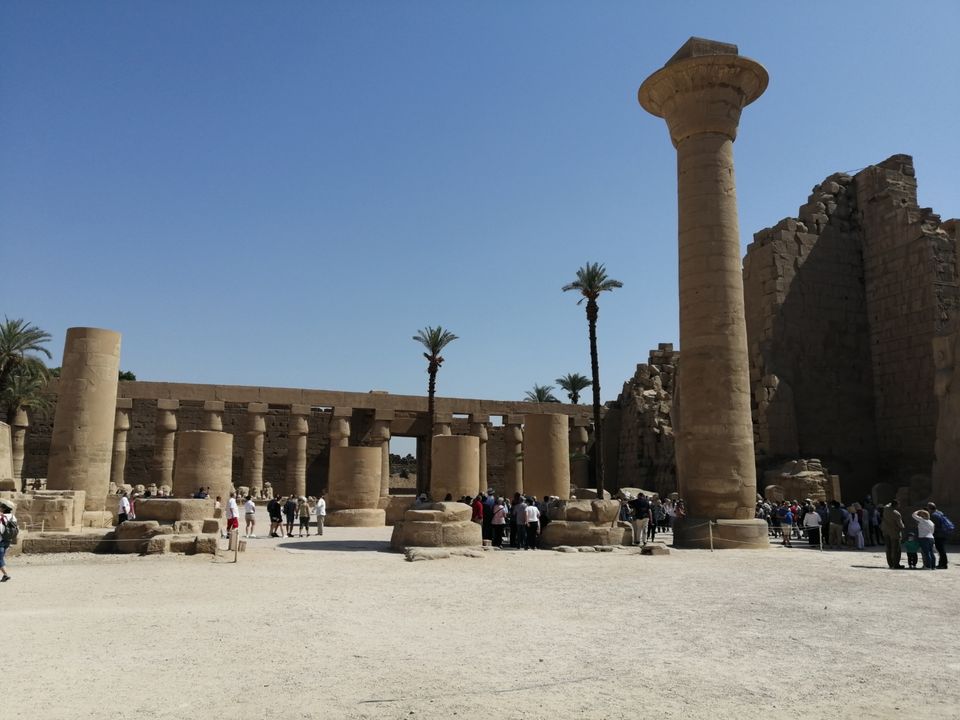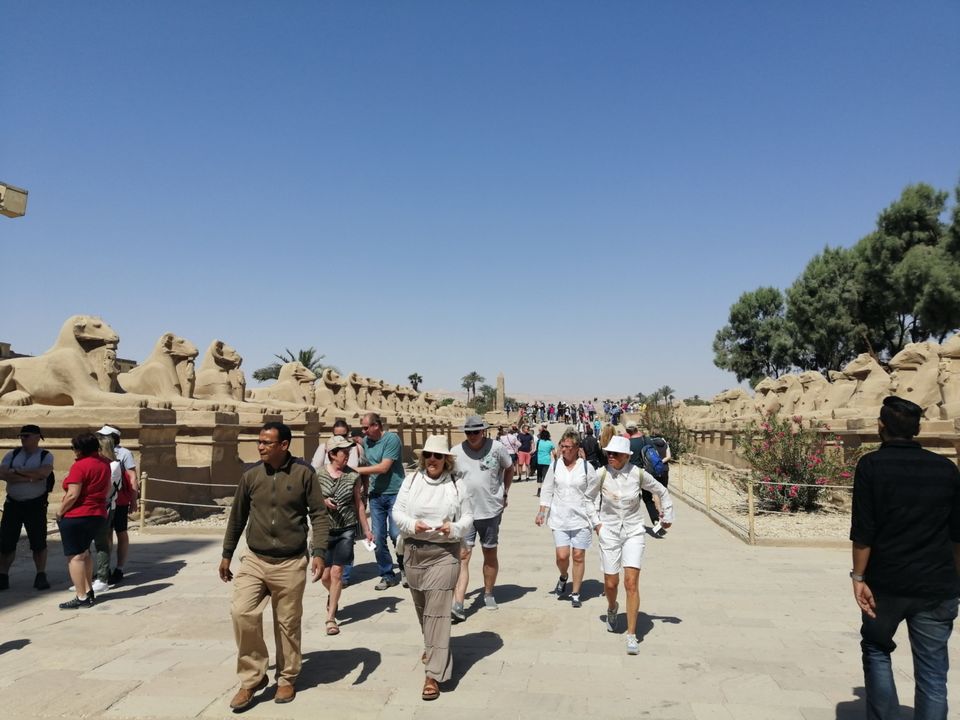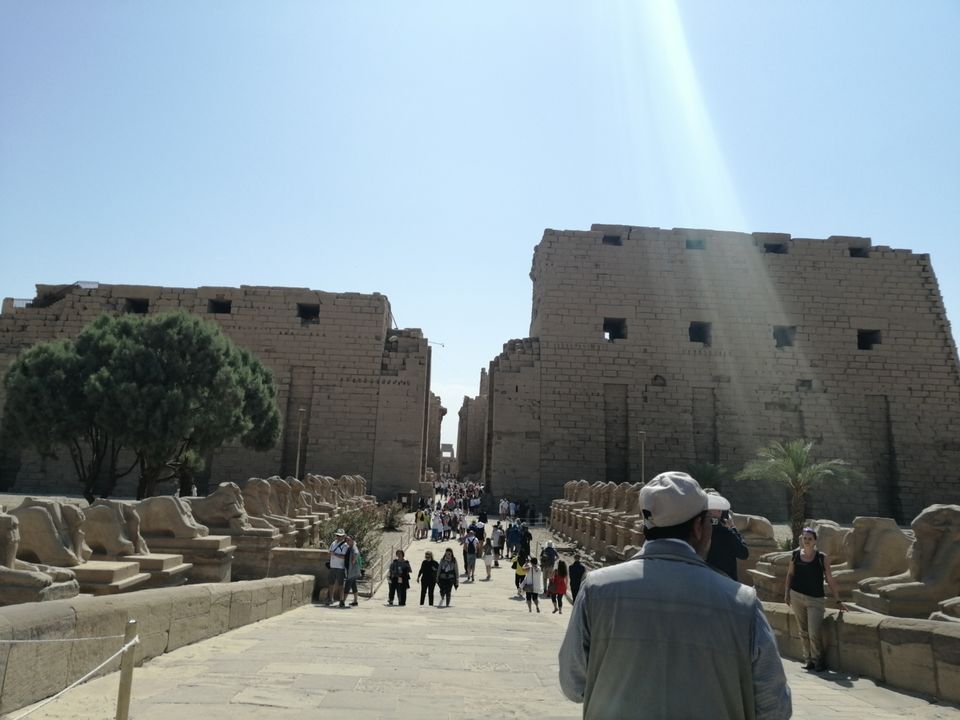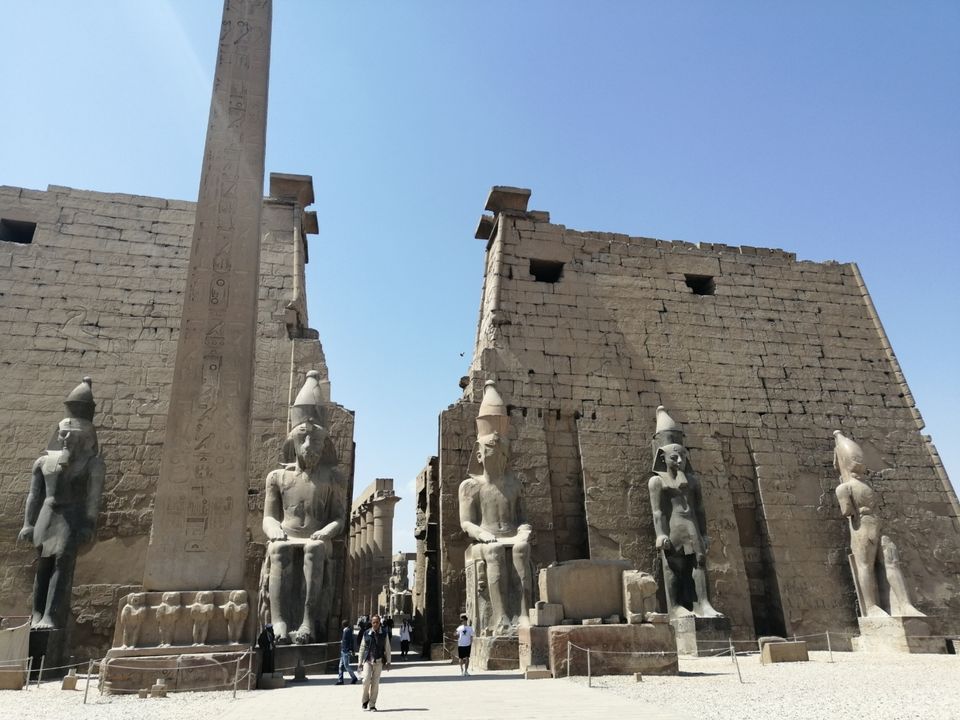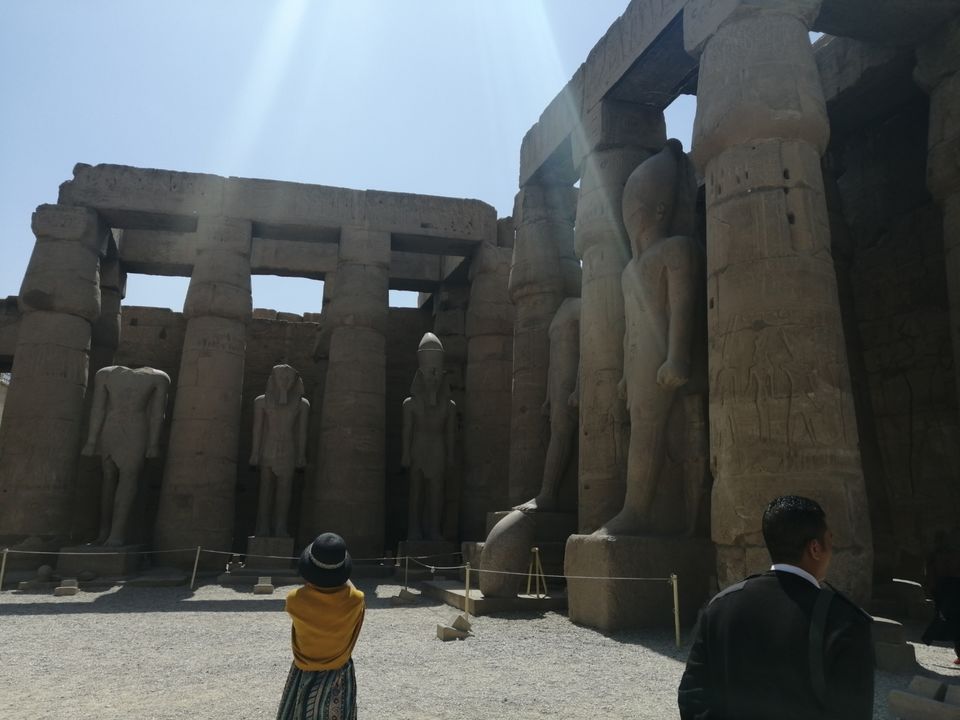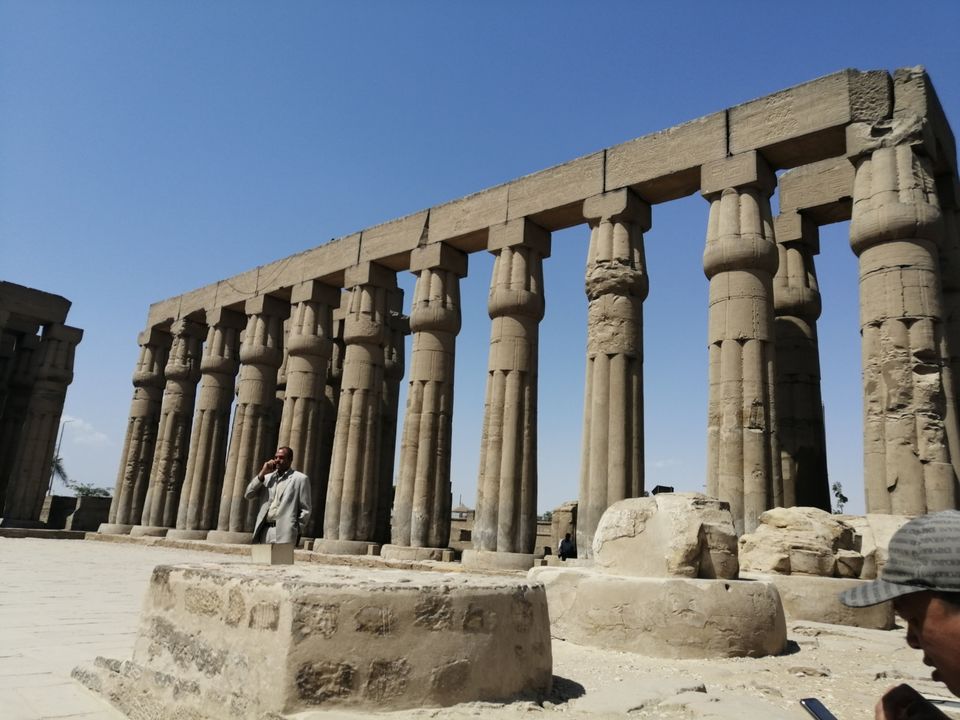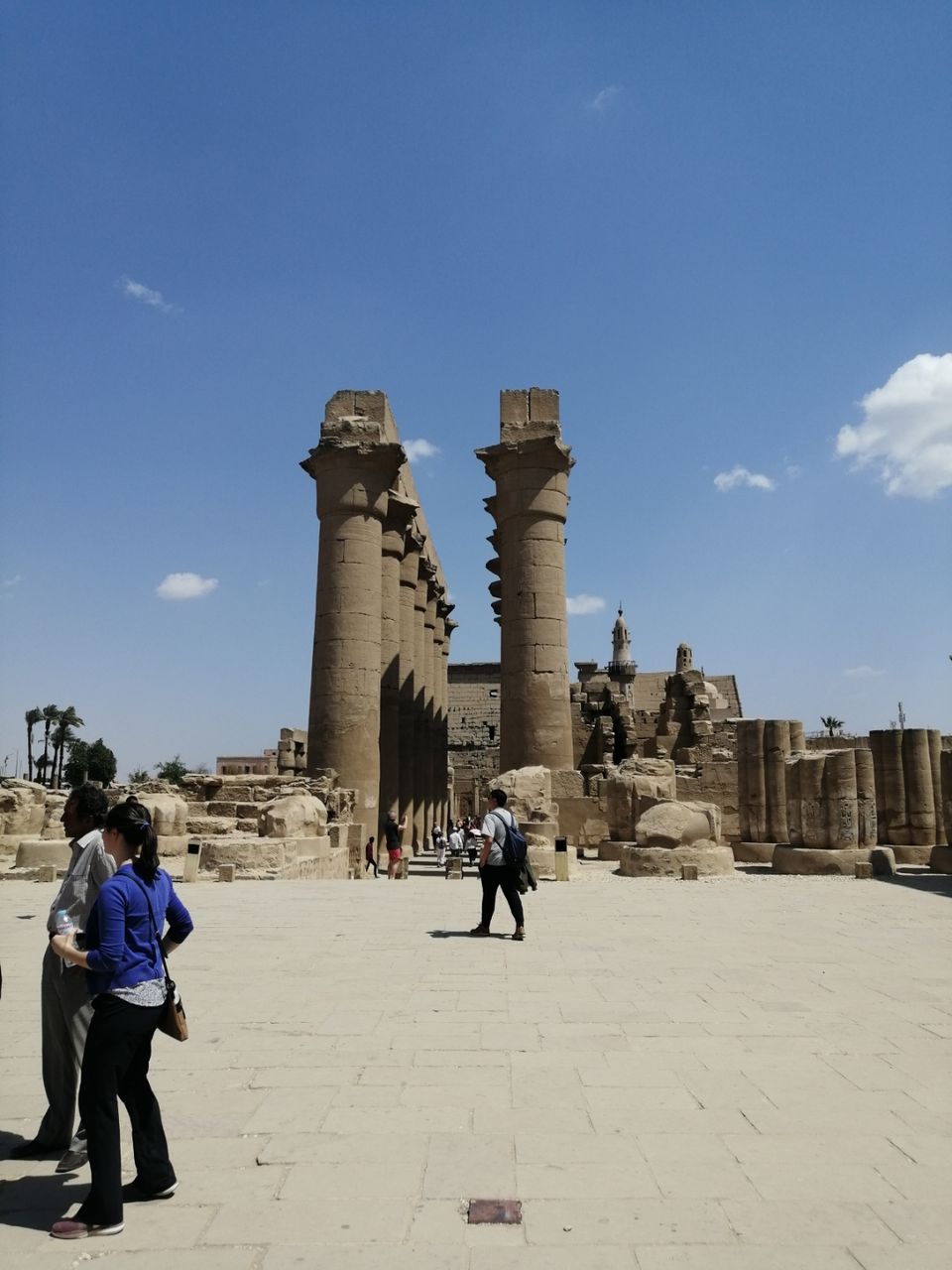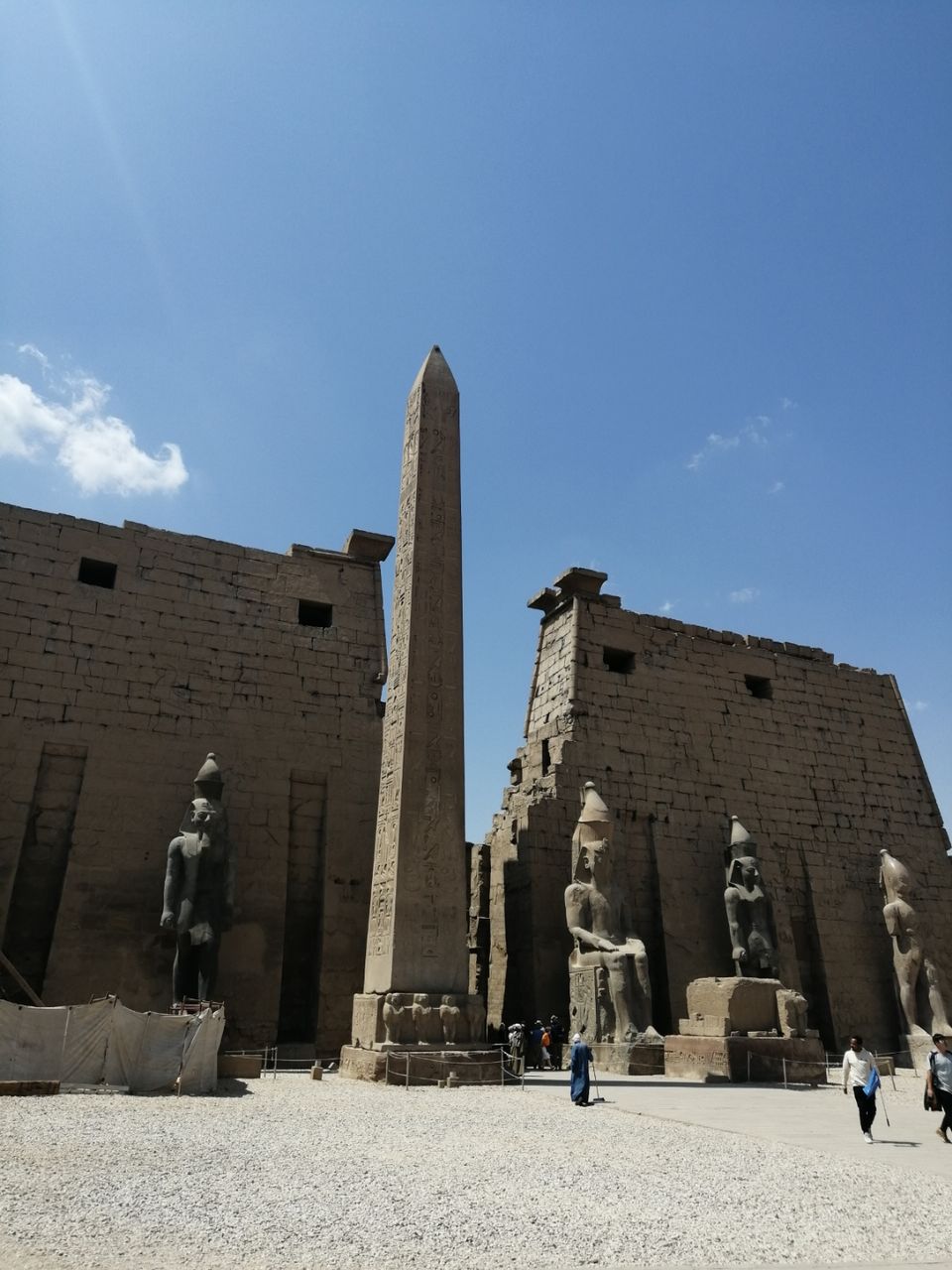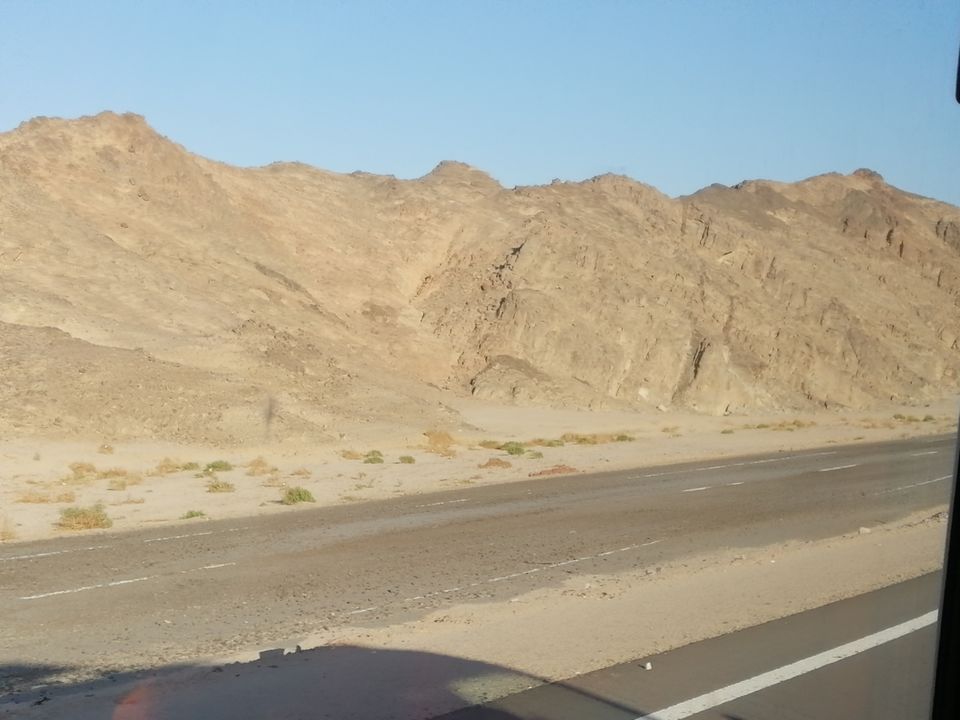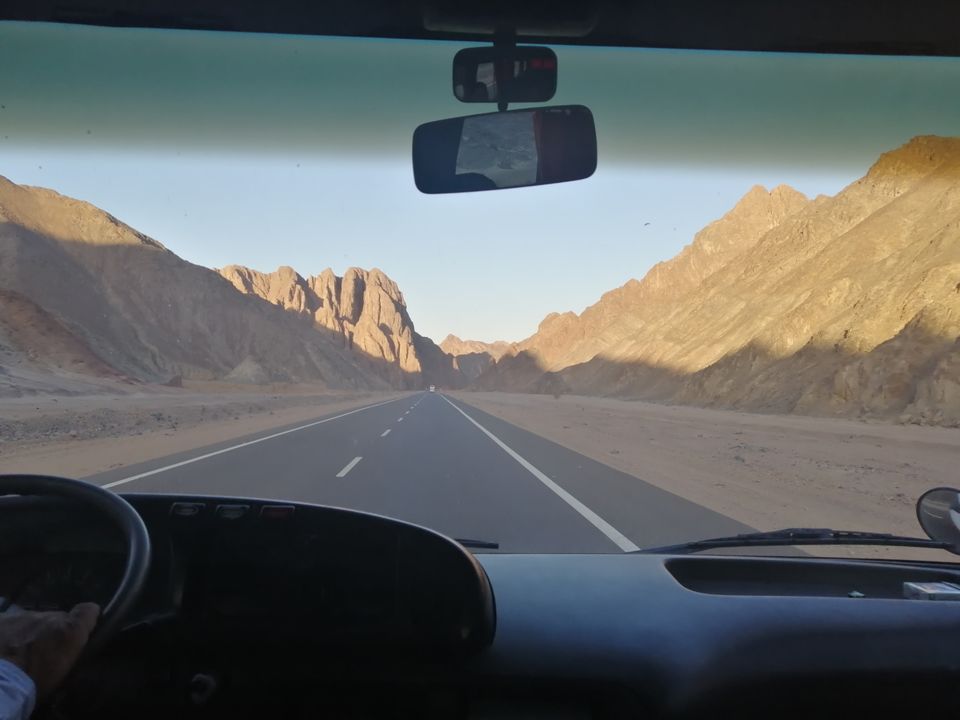 Hurghada is a place for just relaxing and chilling. There's nothing historic here. We stayed in Hilton resorts. Whole day was spent Chillin on the beach and Swimming pool. There are lots of adventure sports, excursions options here. We weren't in a mood for any physical activities so we just lounged around. Evenings were spent walking around the town. Lovely place.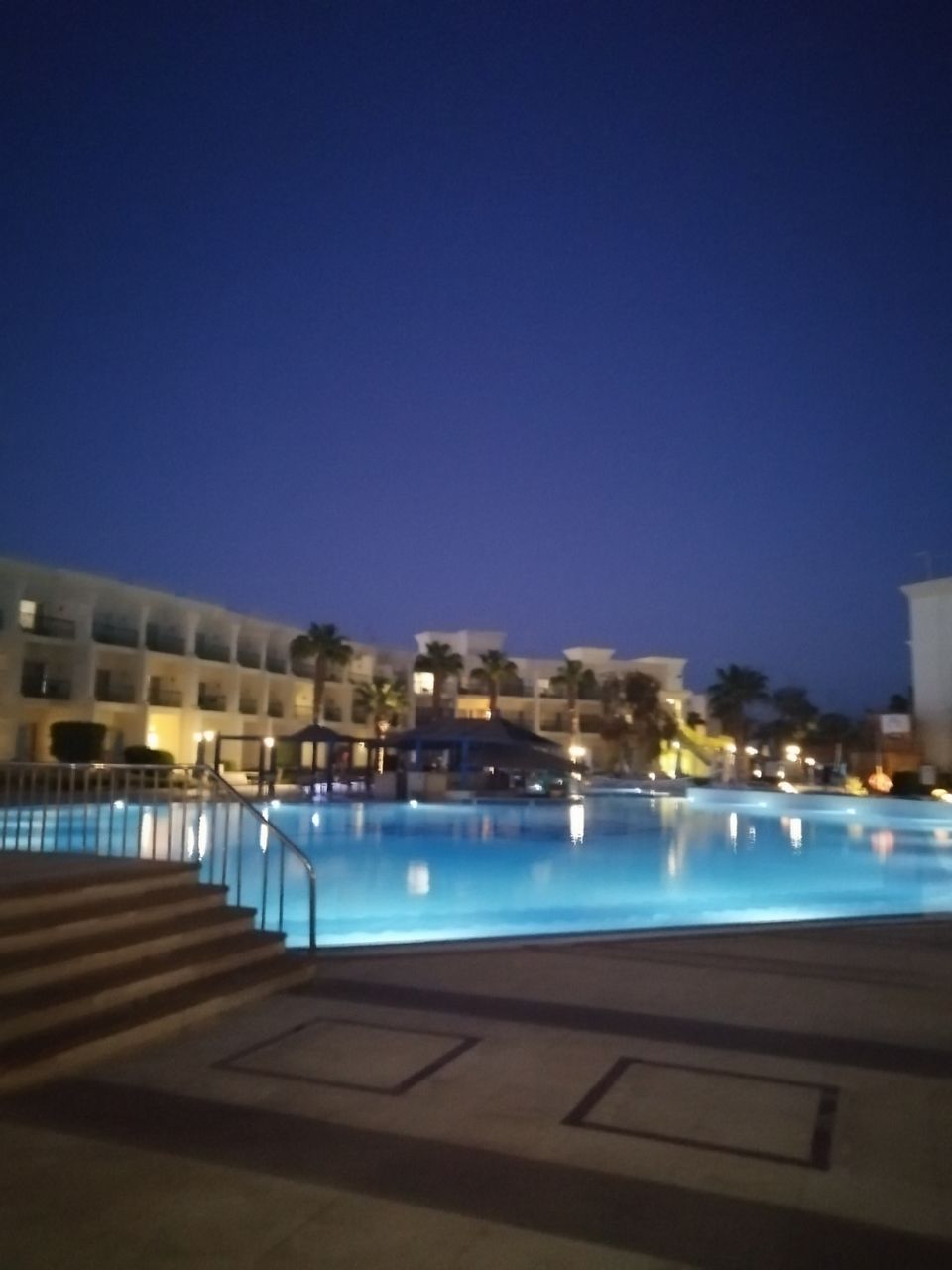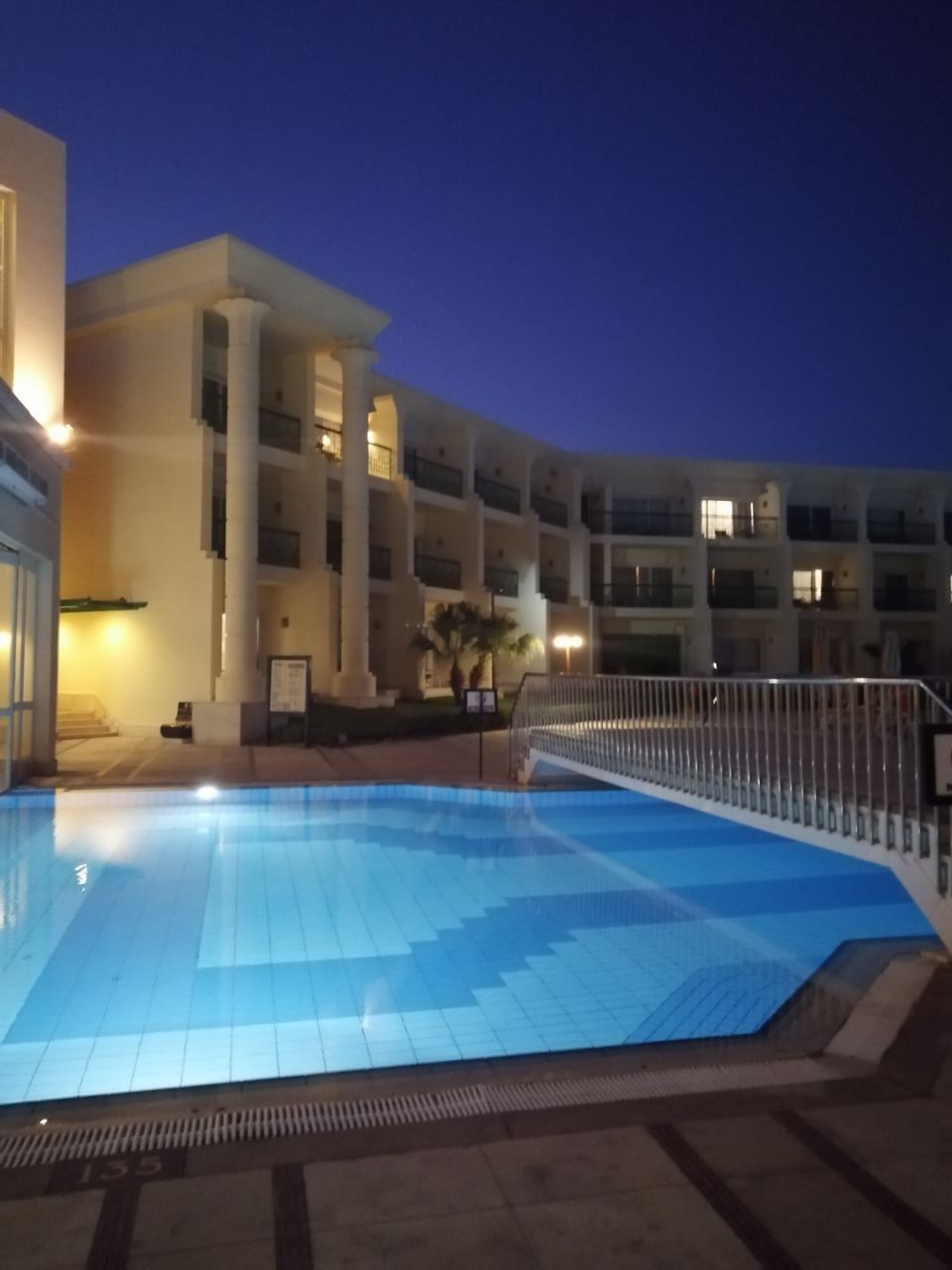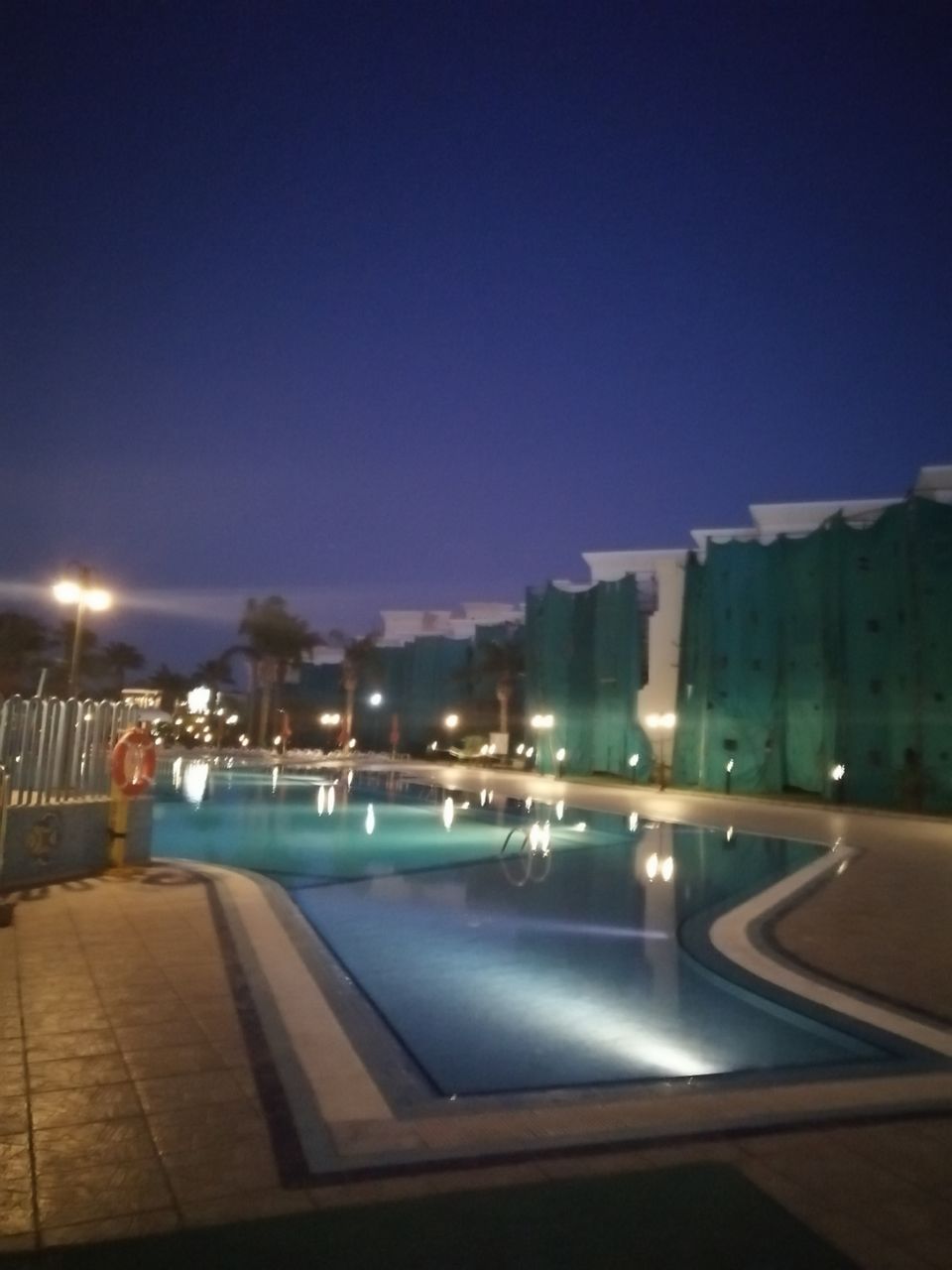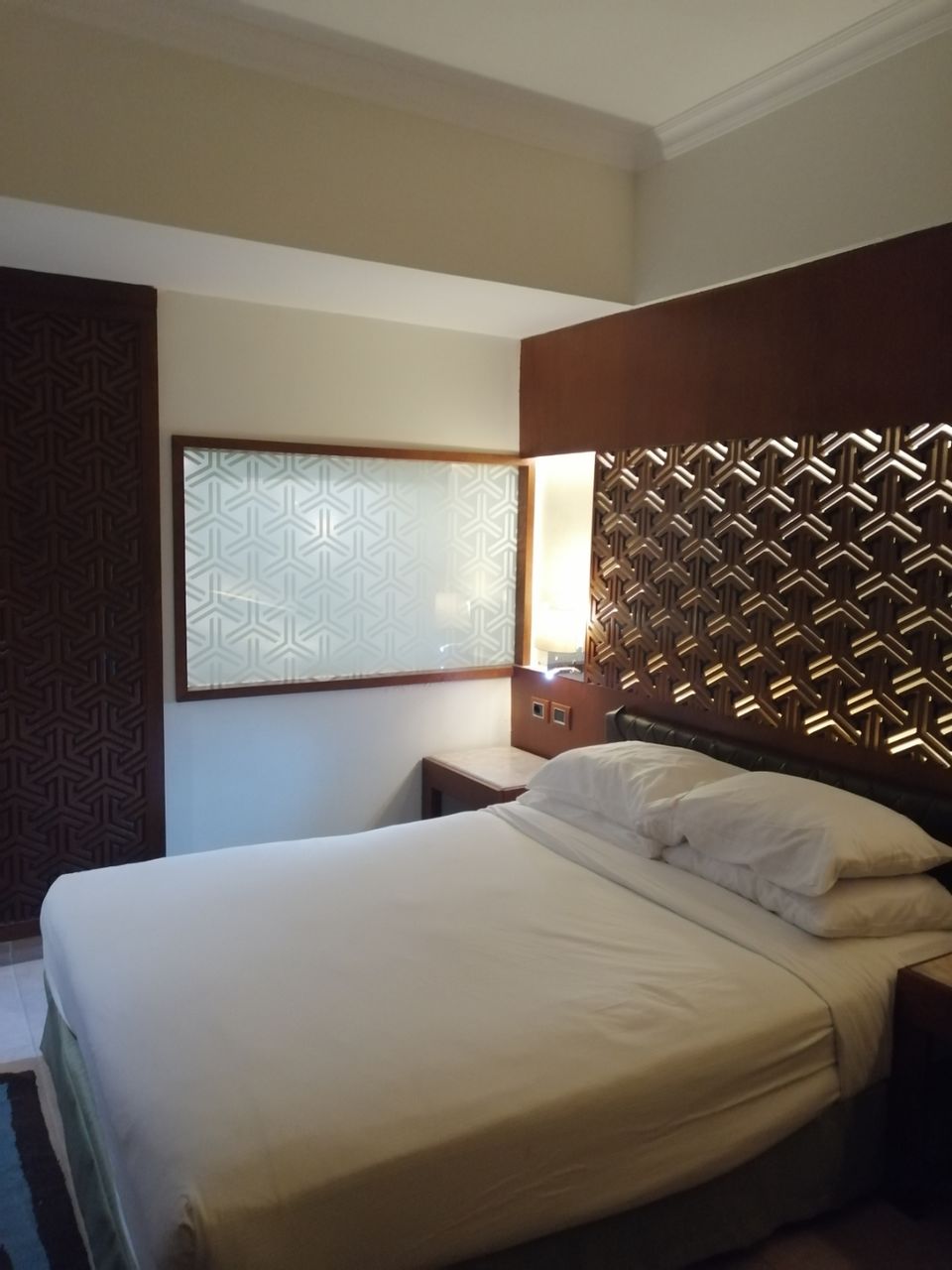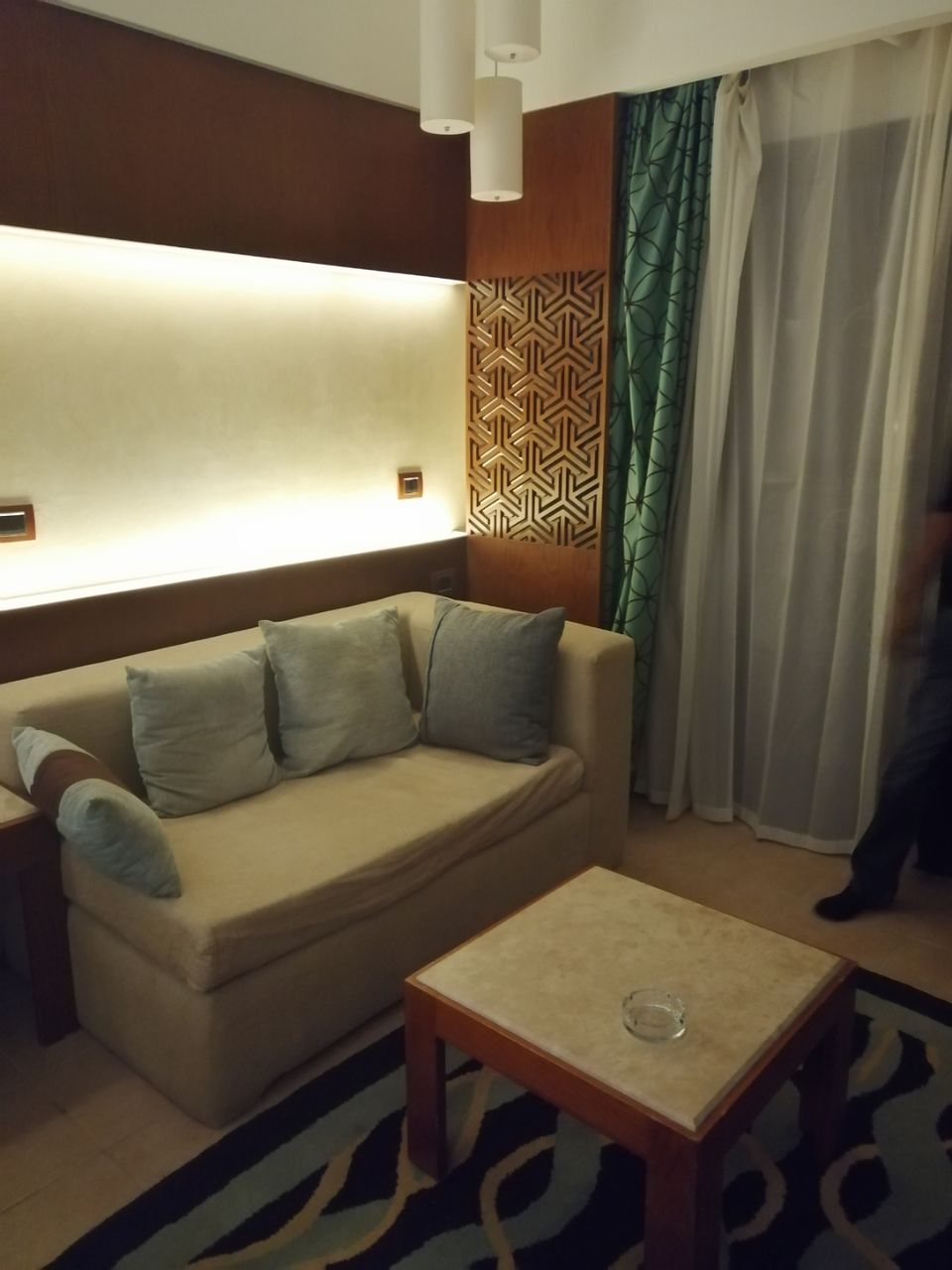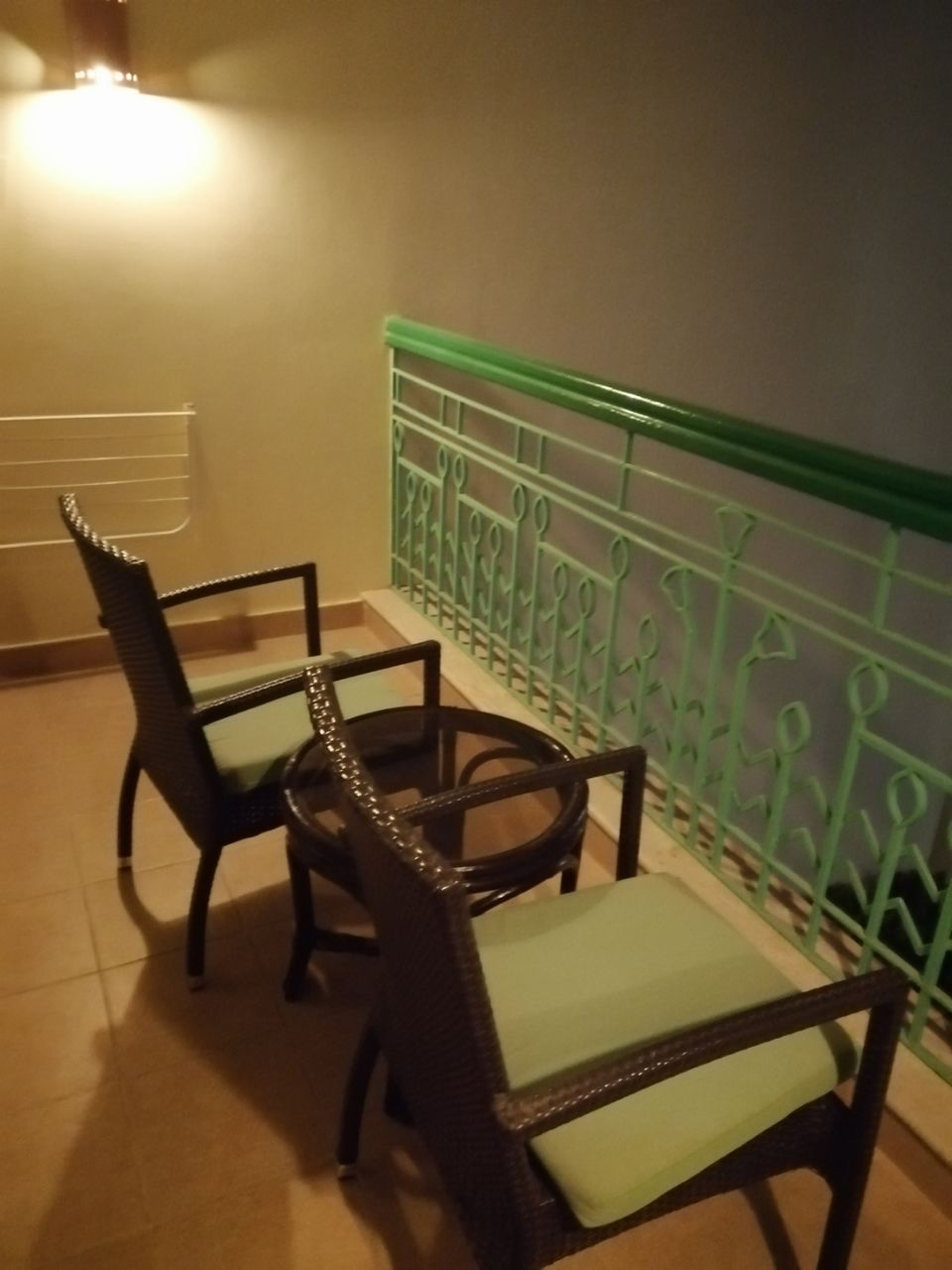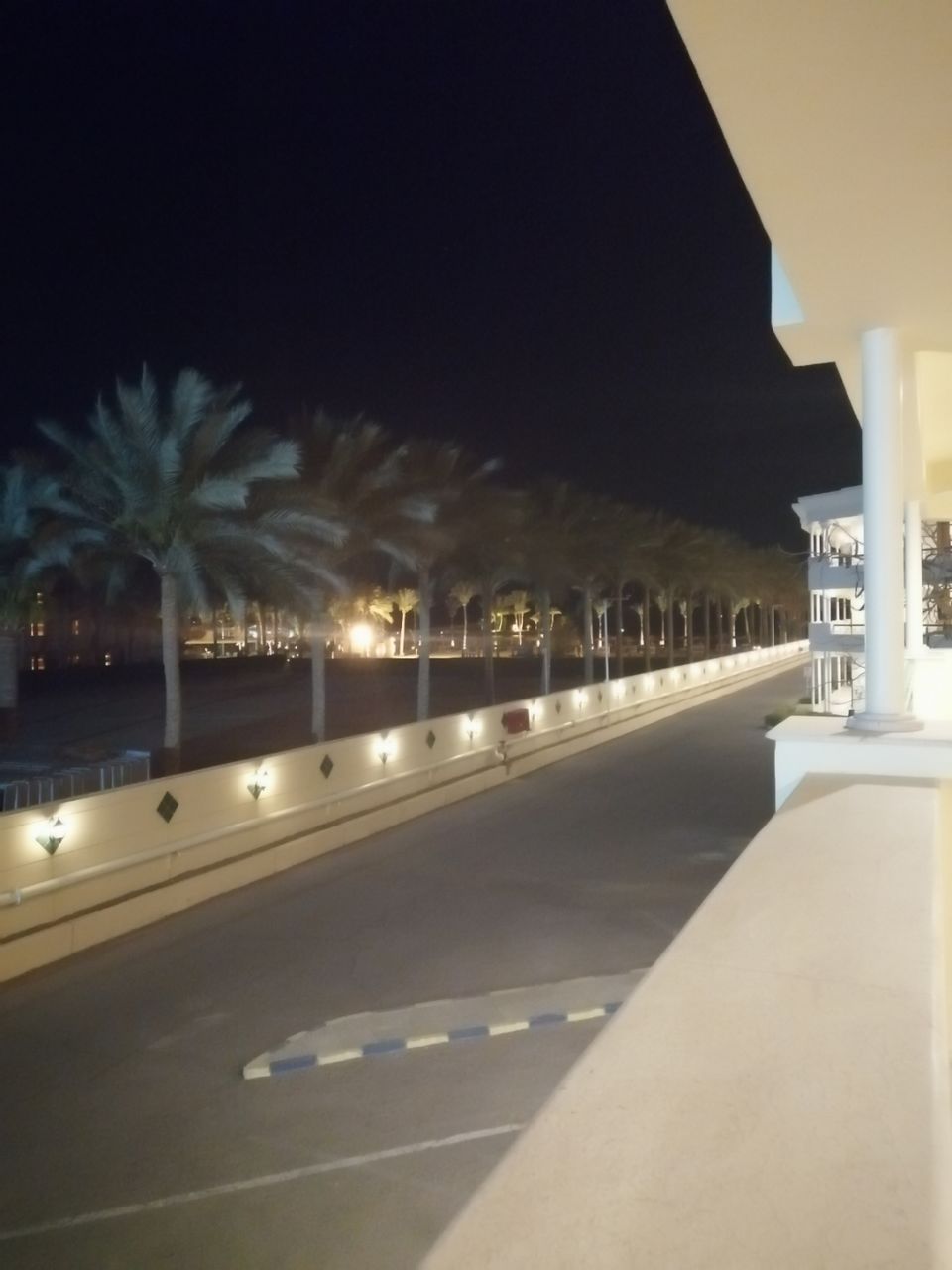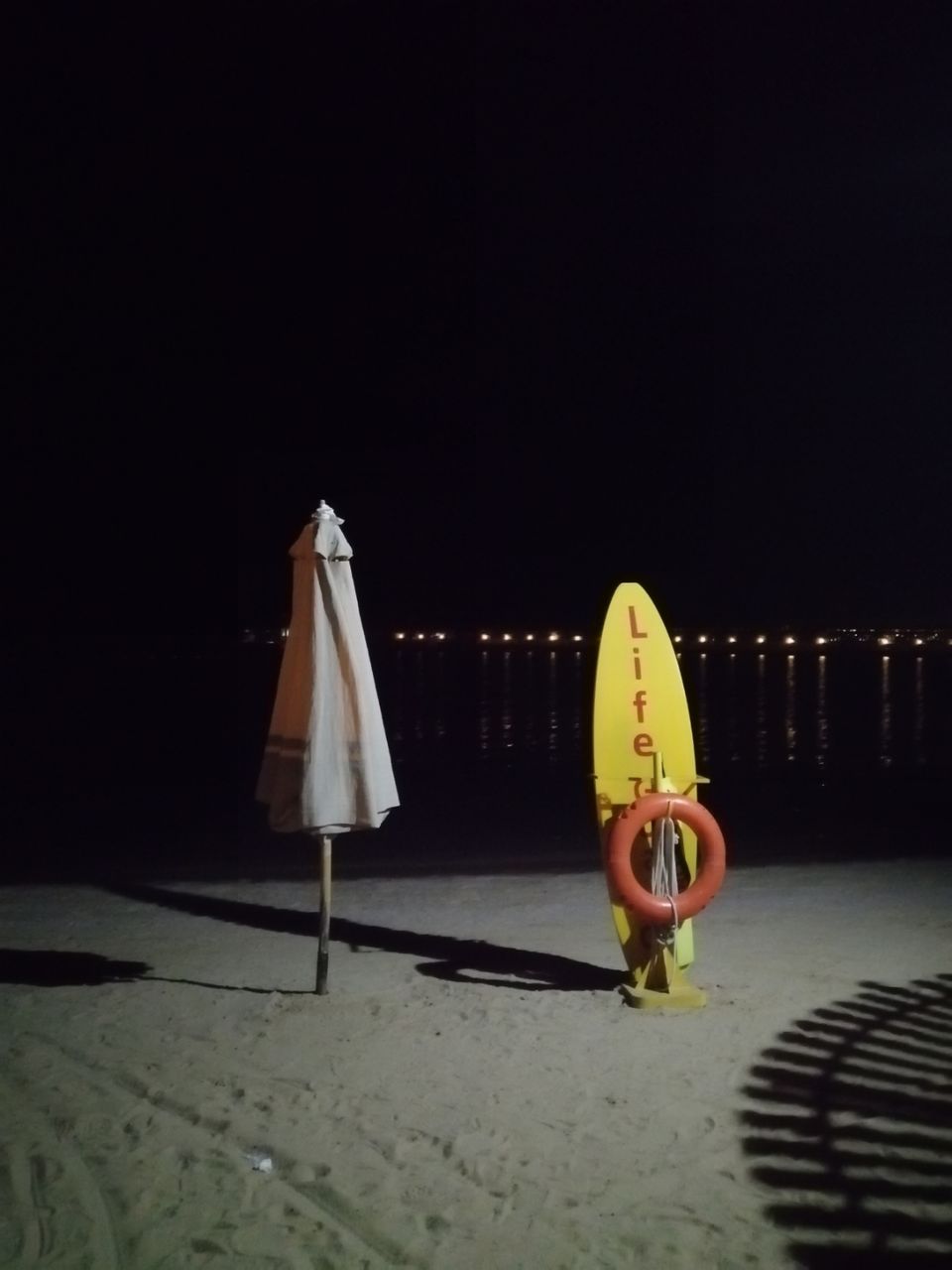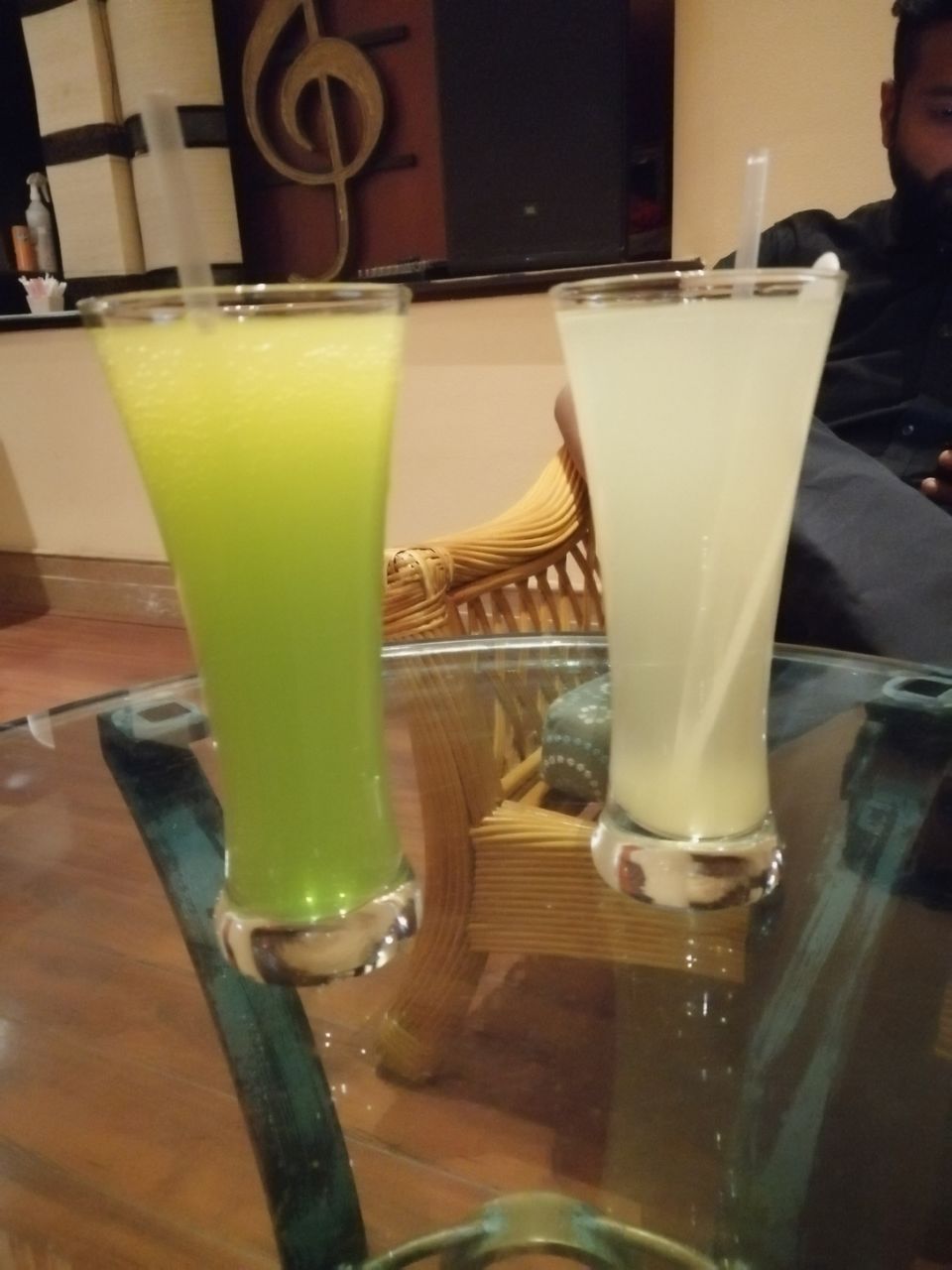 The day was spent Chillin on the private beach and in the swimming pool. We were two lazy people just looking for a bench to lounge all day long. Breakfast was elaborate and too yummy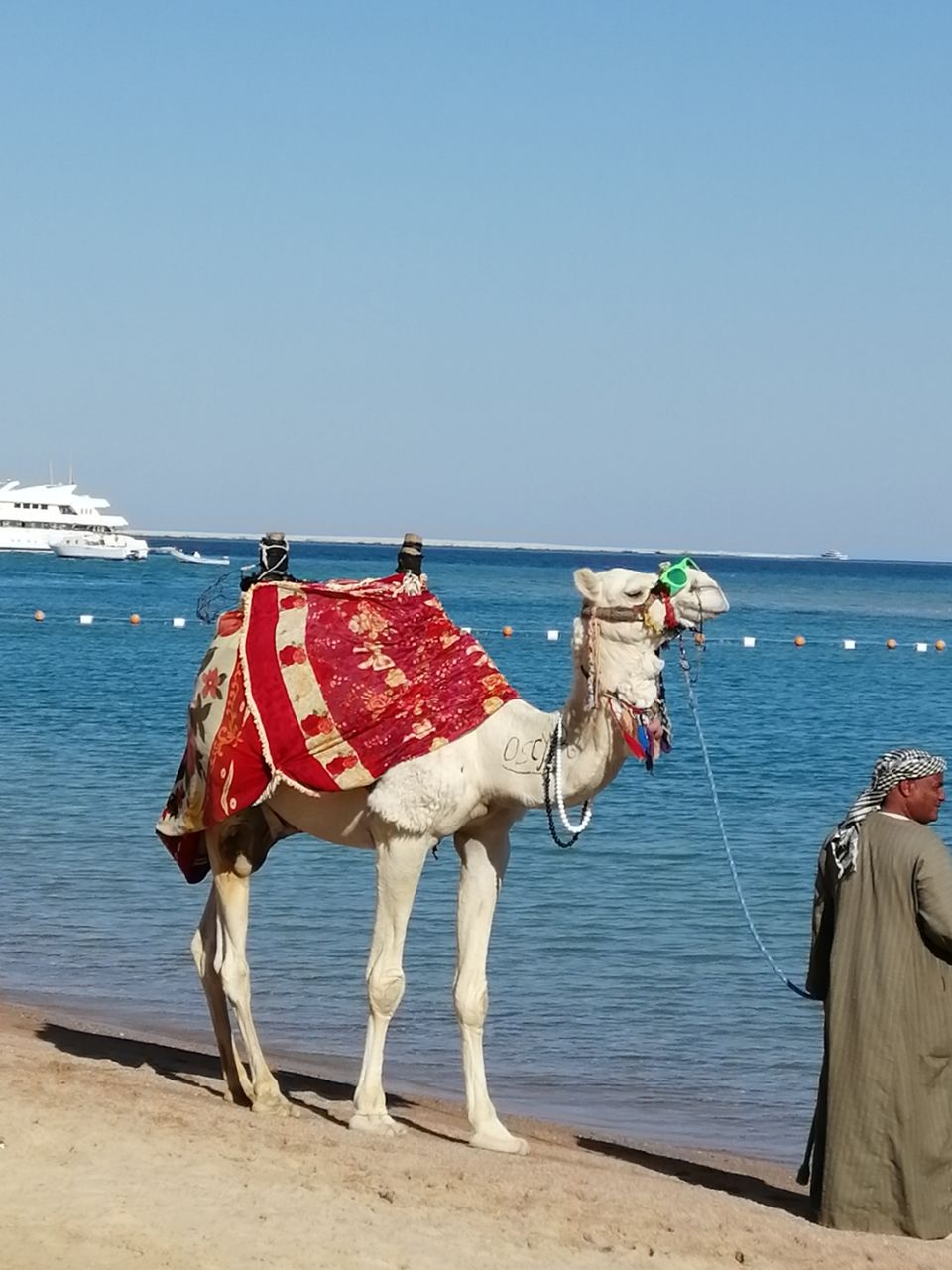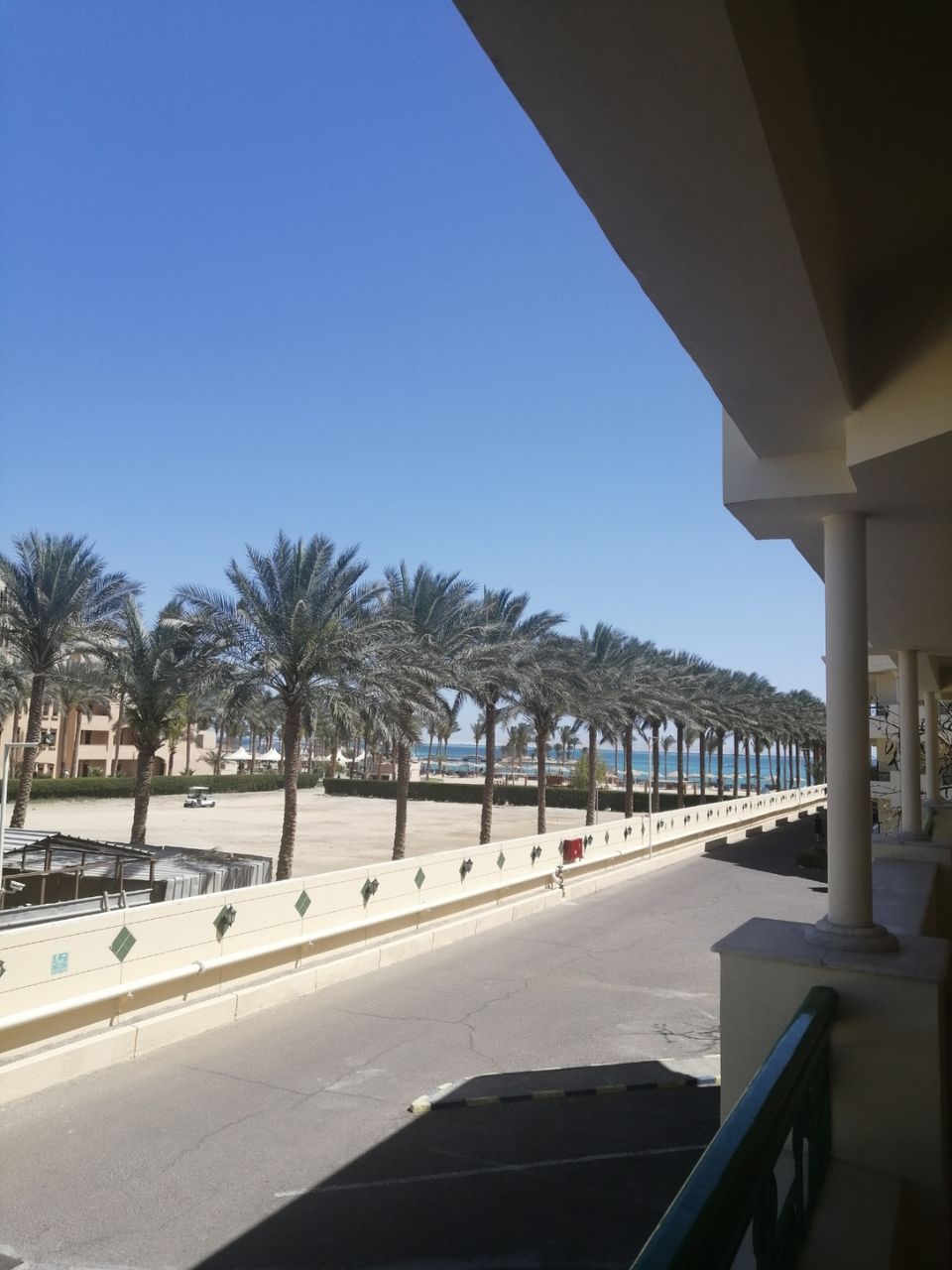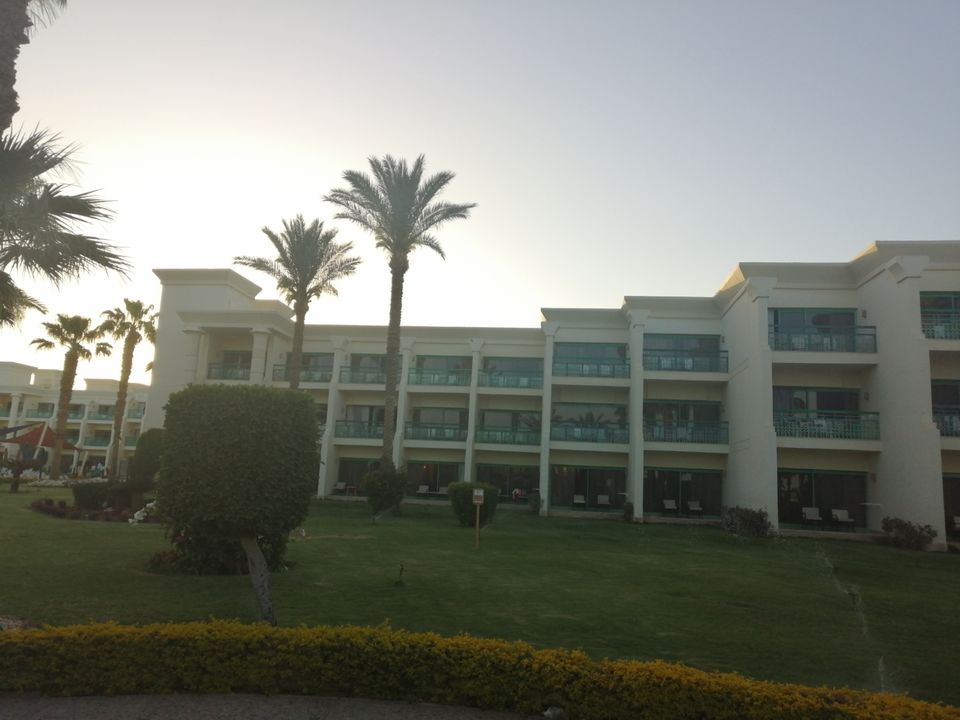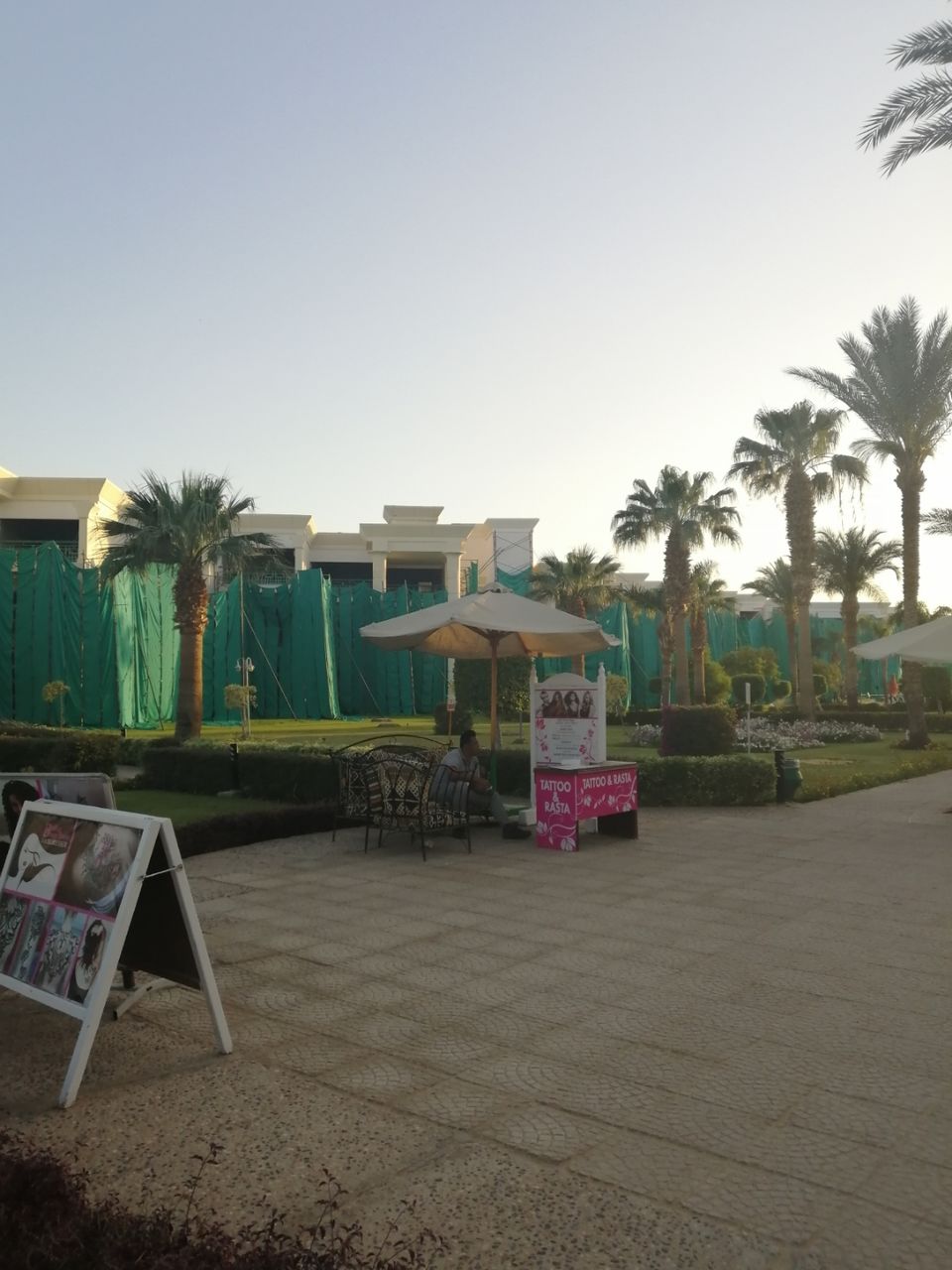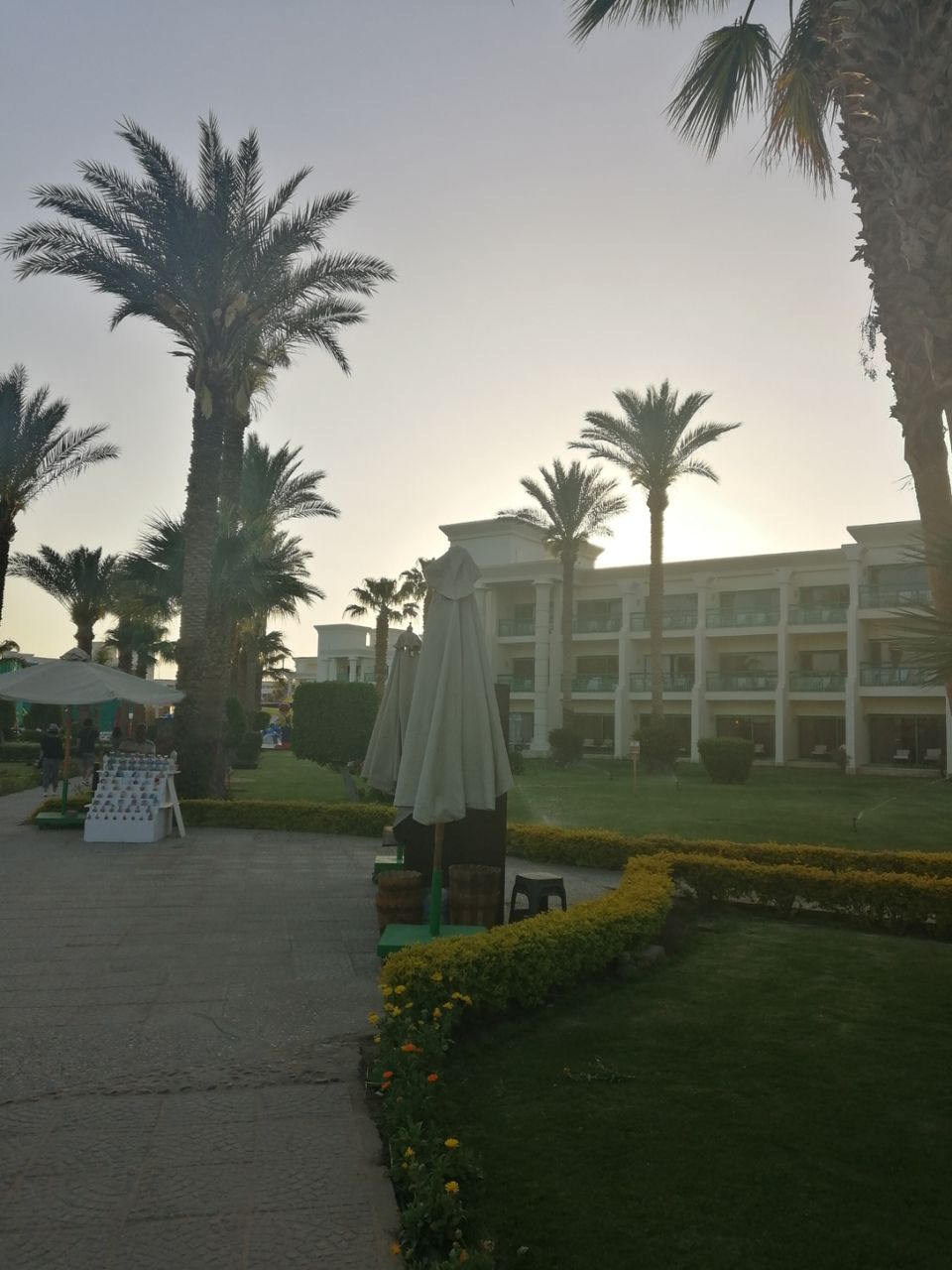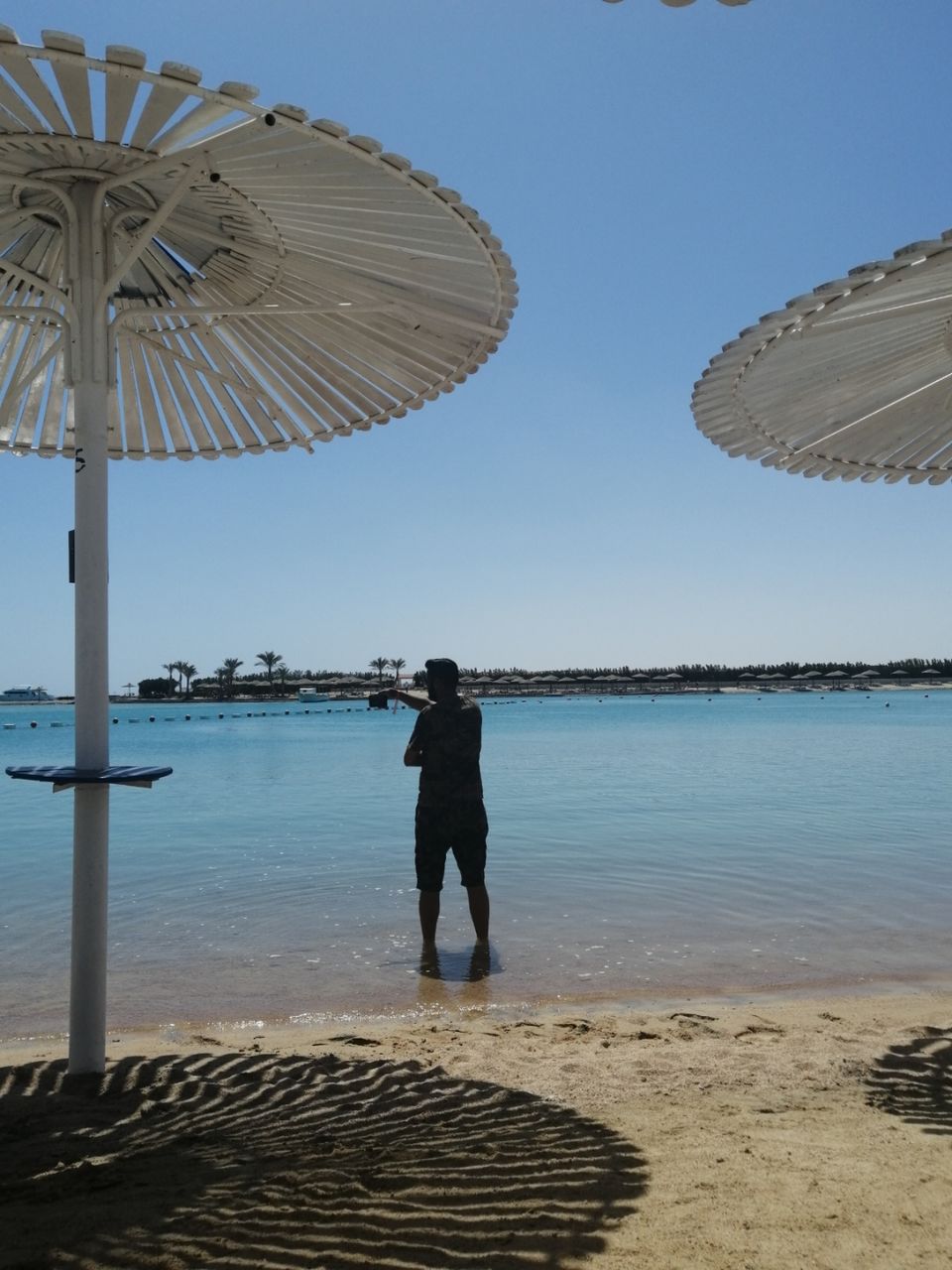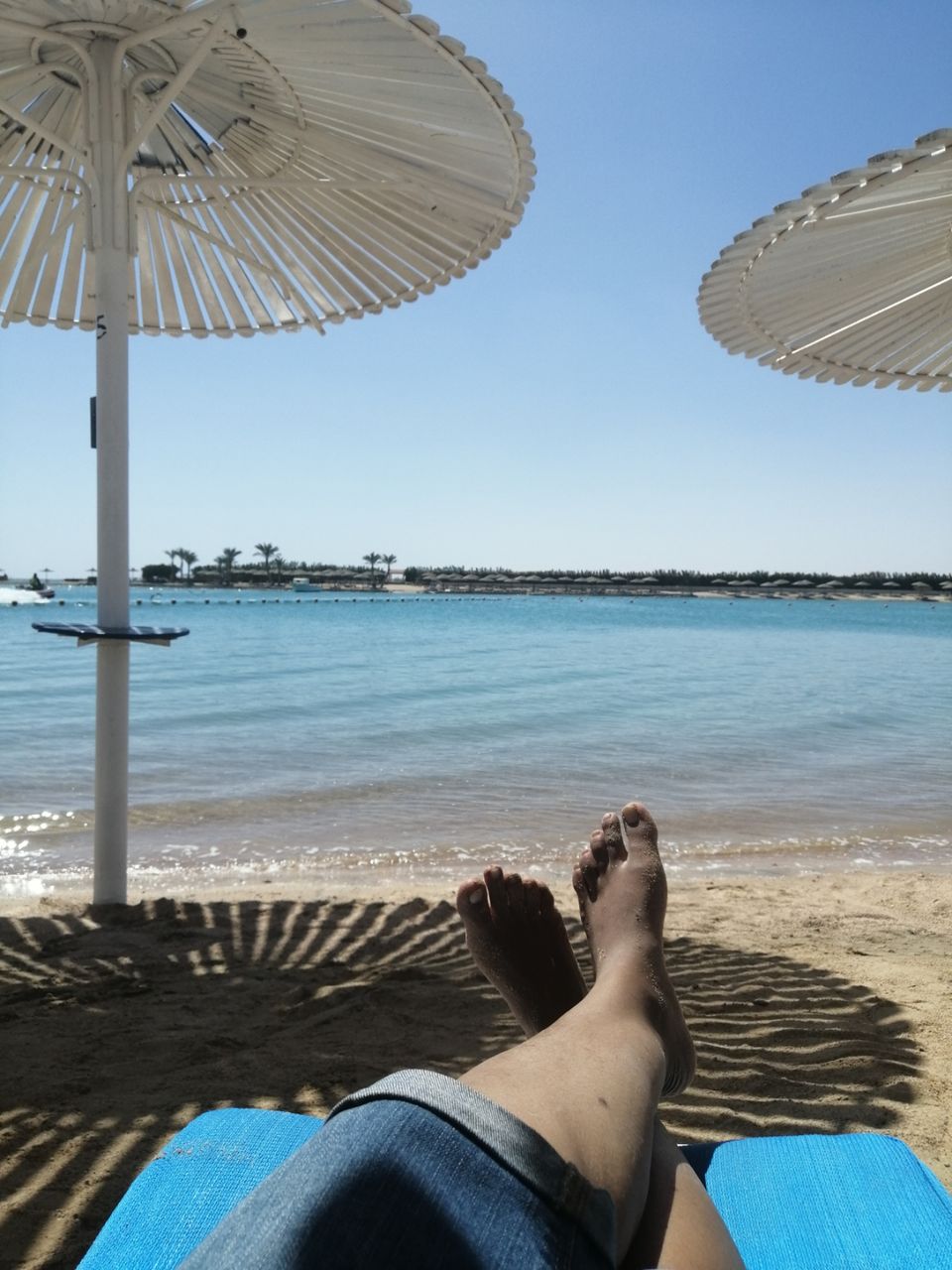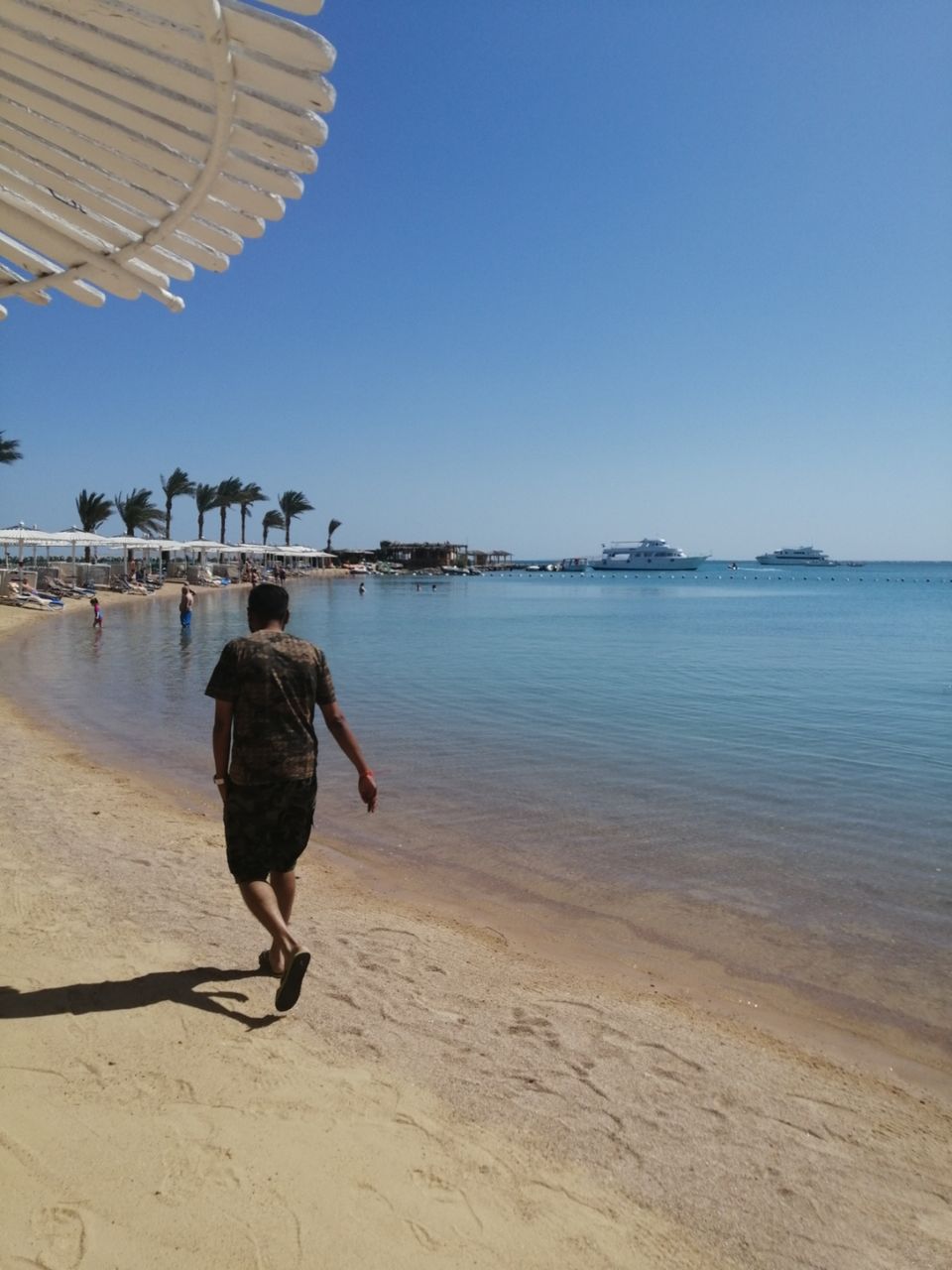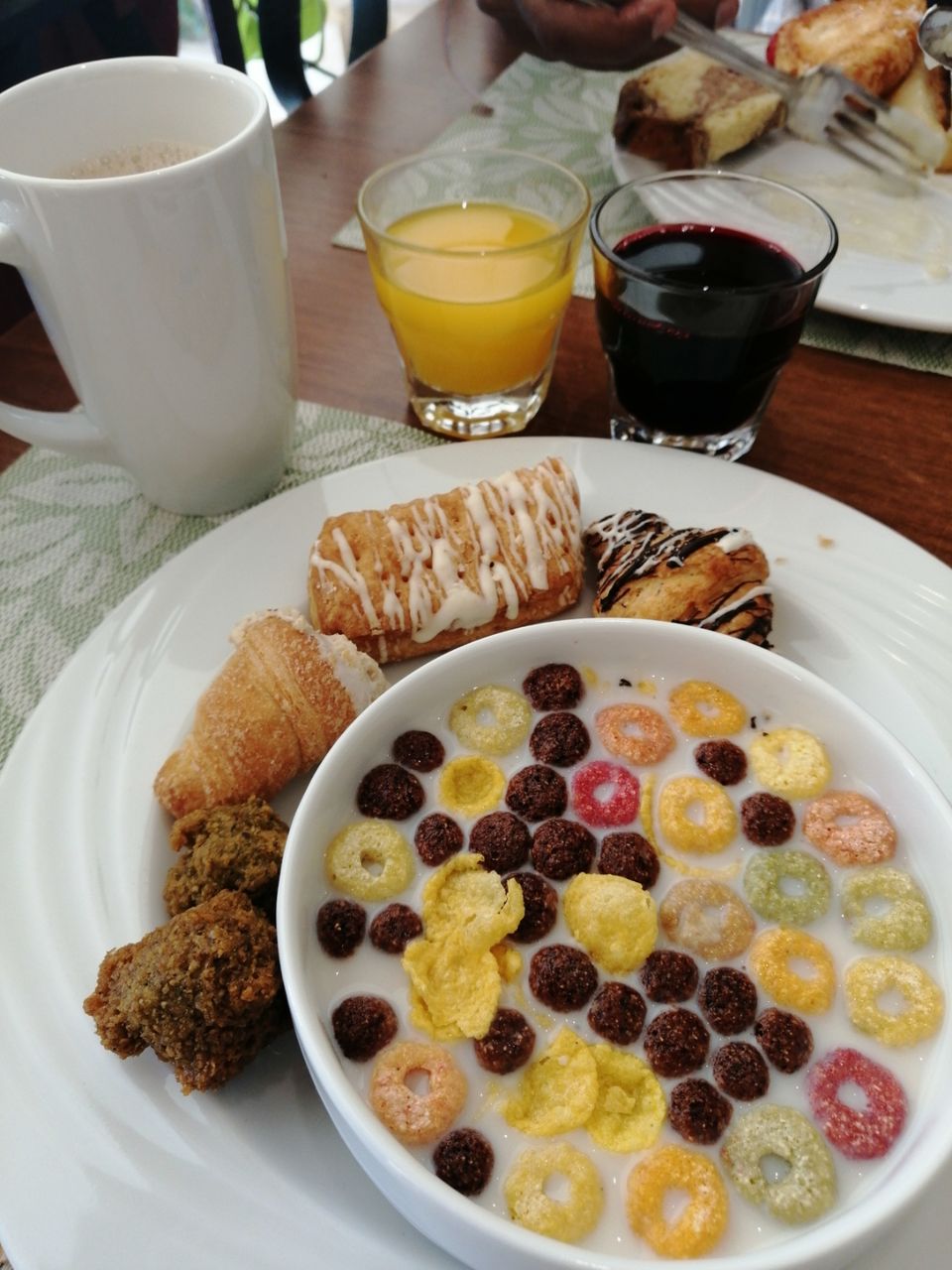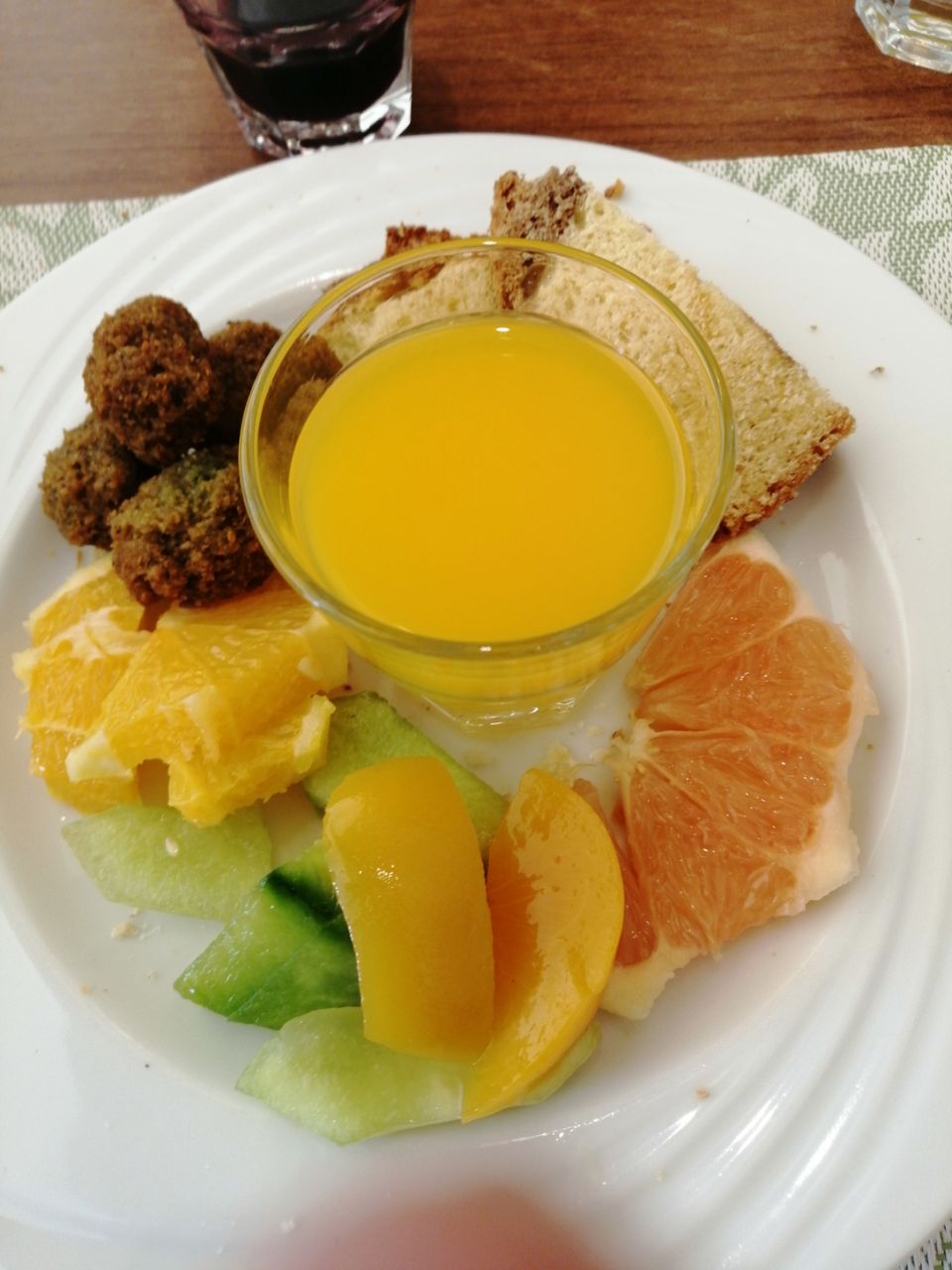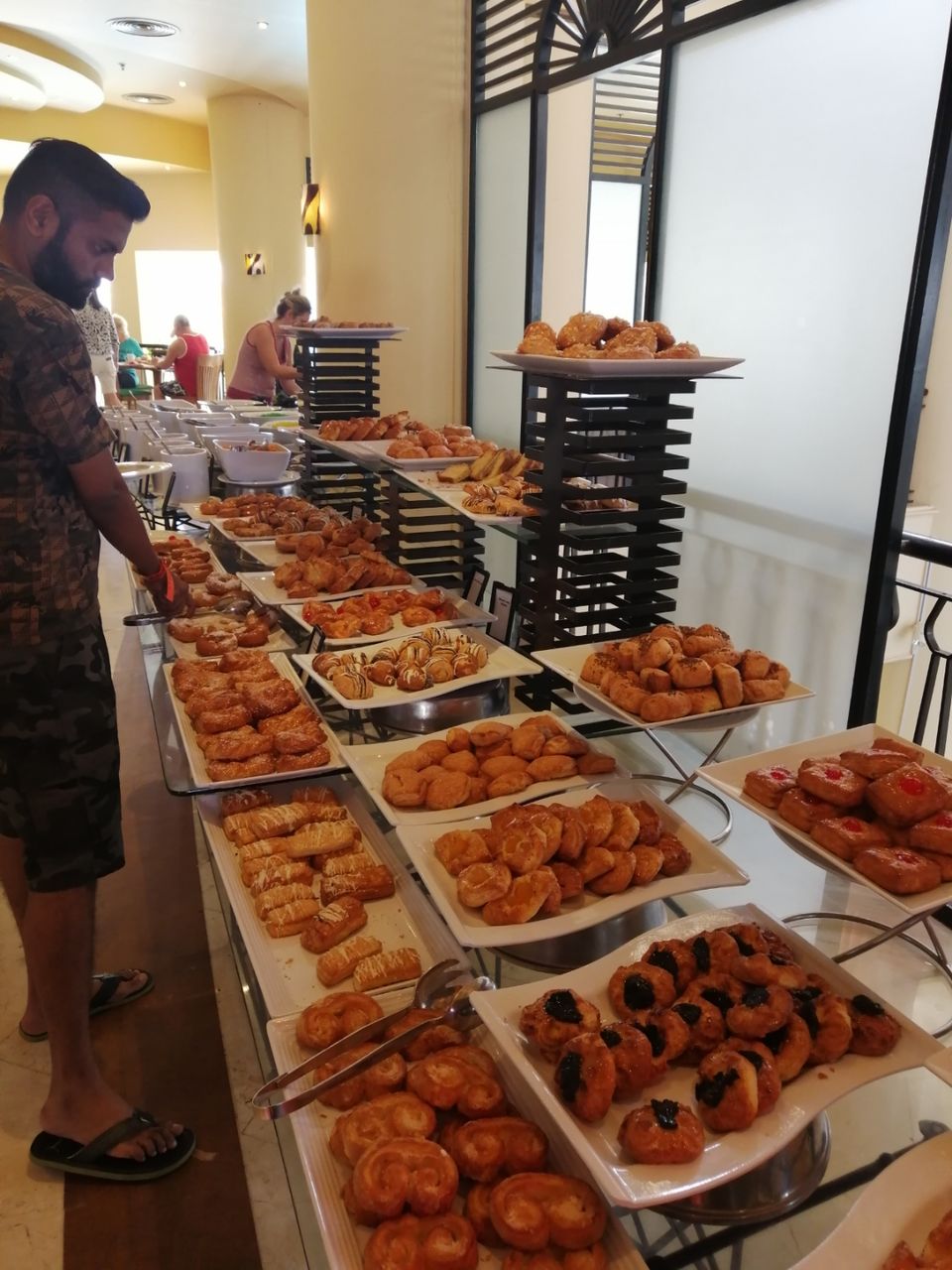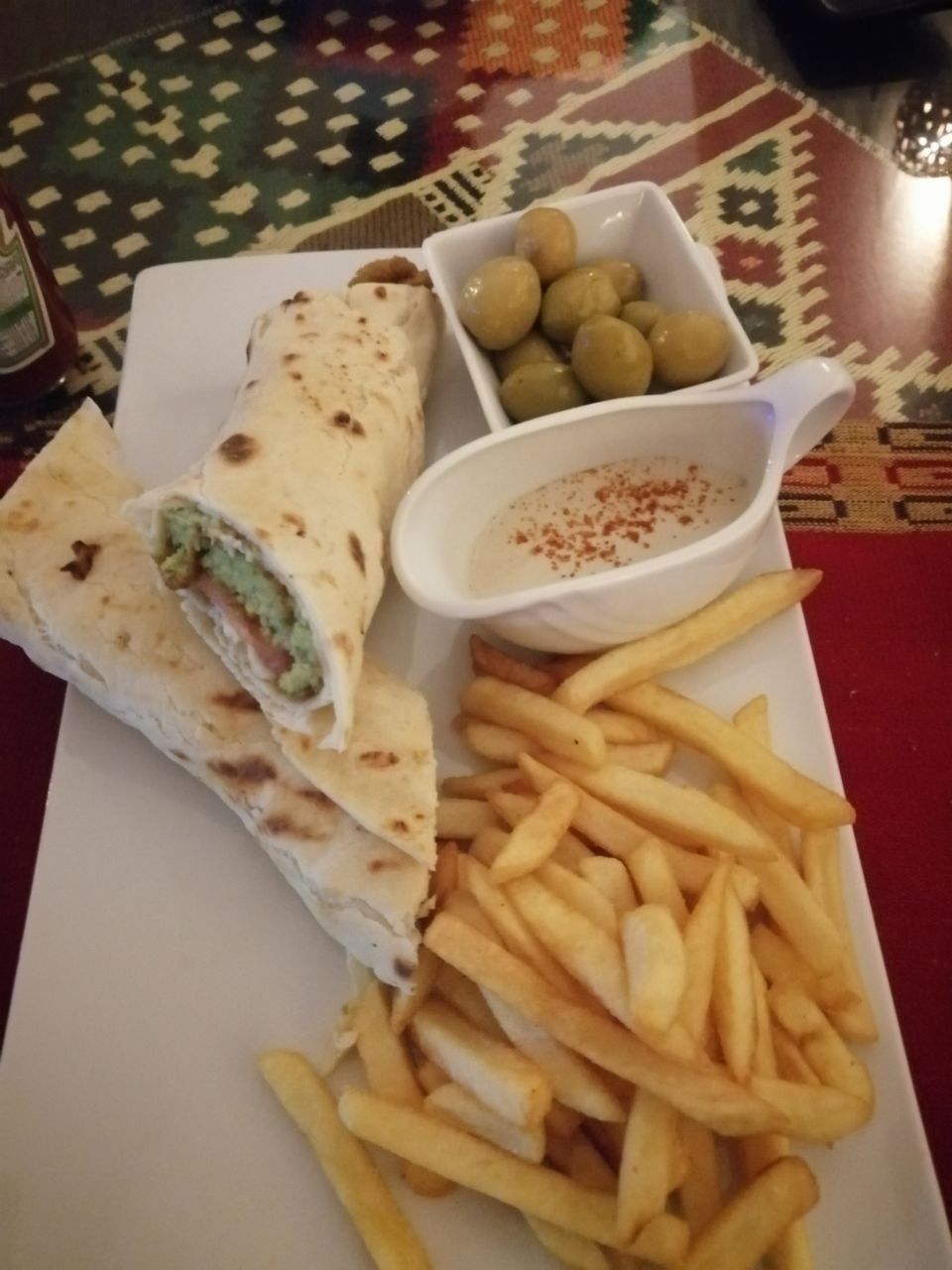 After a yummy breakfast, we checked out and left for Cairo. A good 5 hour journey. We reached Cairo in d evening. Just dropped our luggage and went around walking and discovering the streets of Cairo. After a 3km walk we ended up at Abu Tarek, the most popular place for Koshari in Cairo.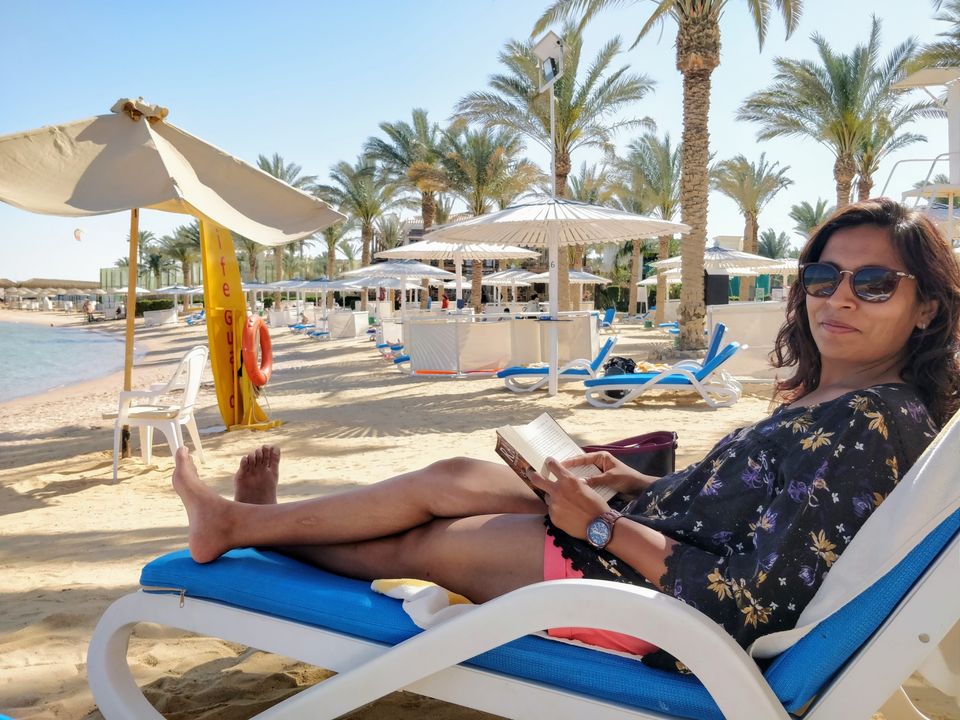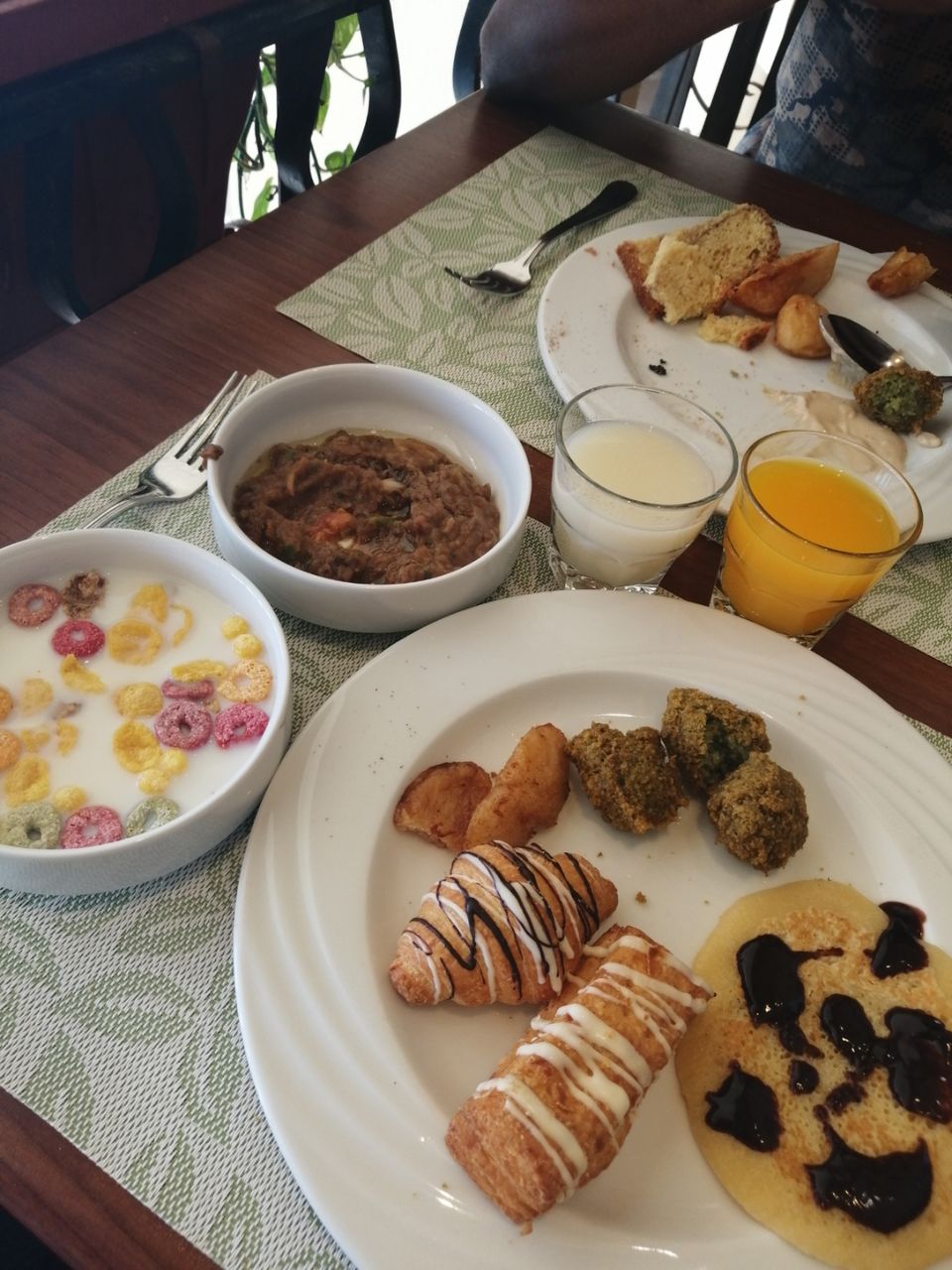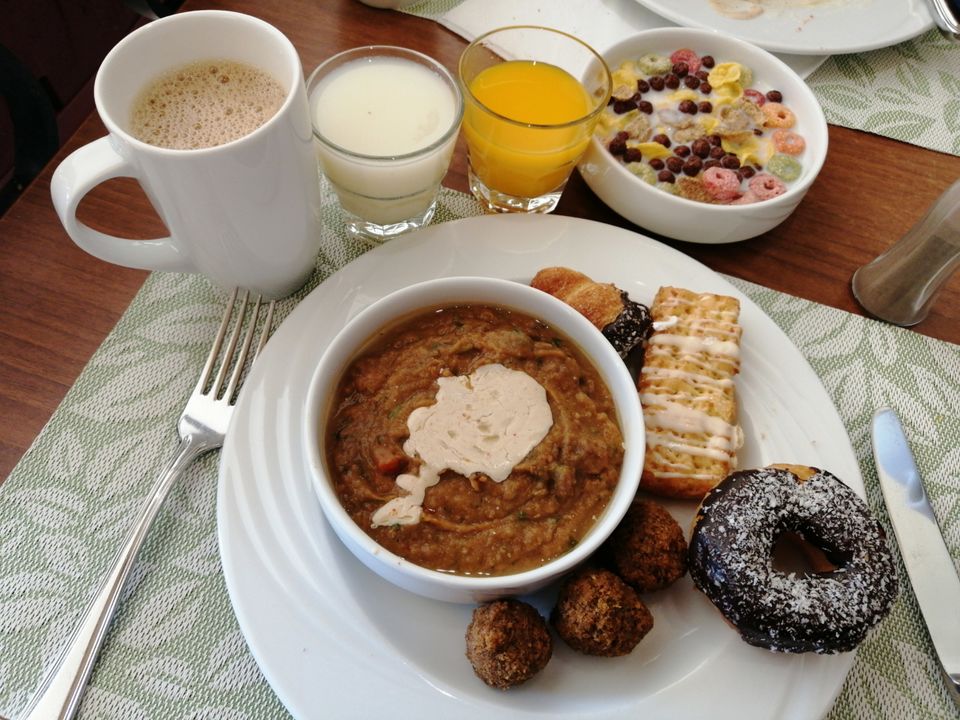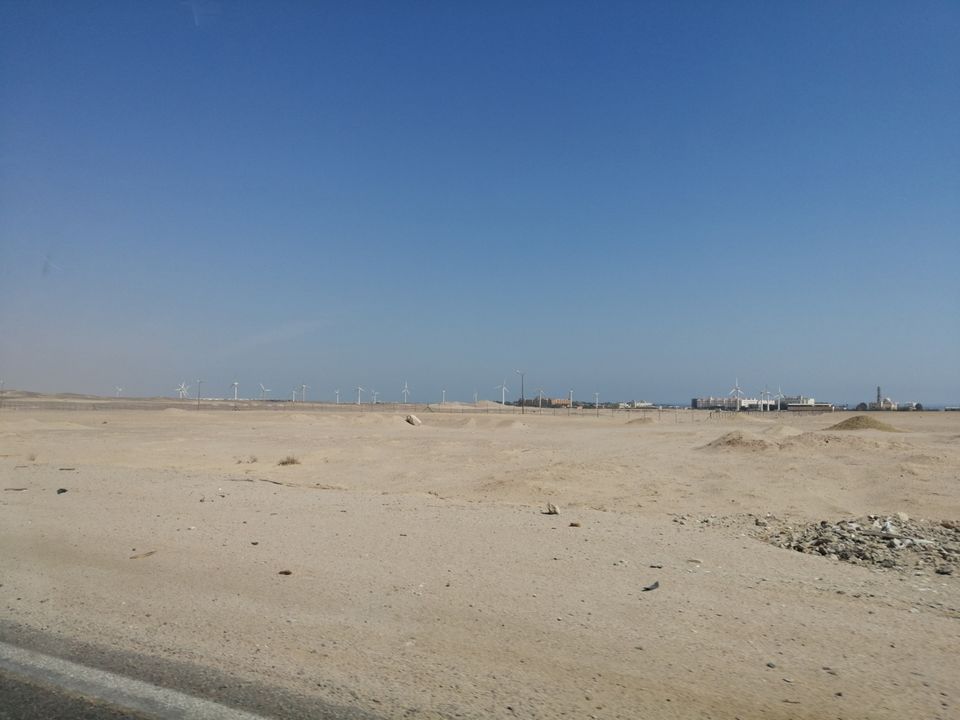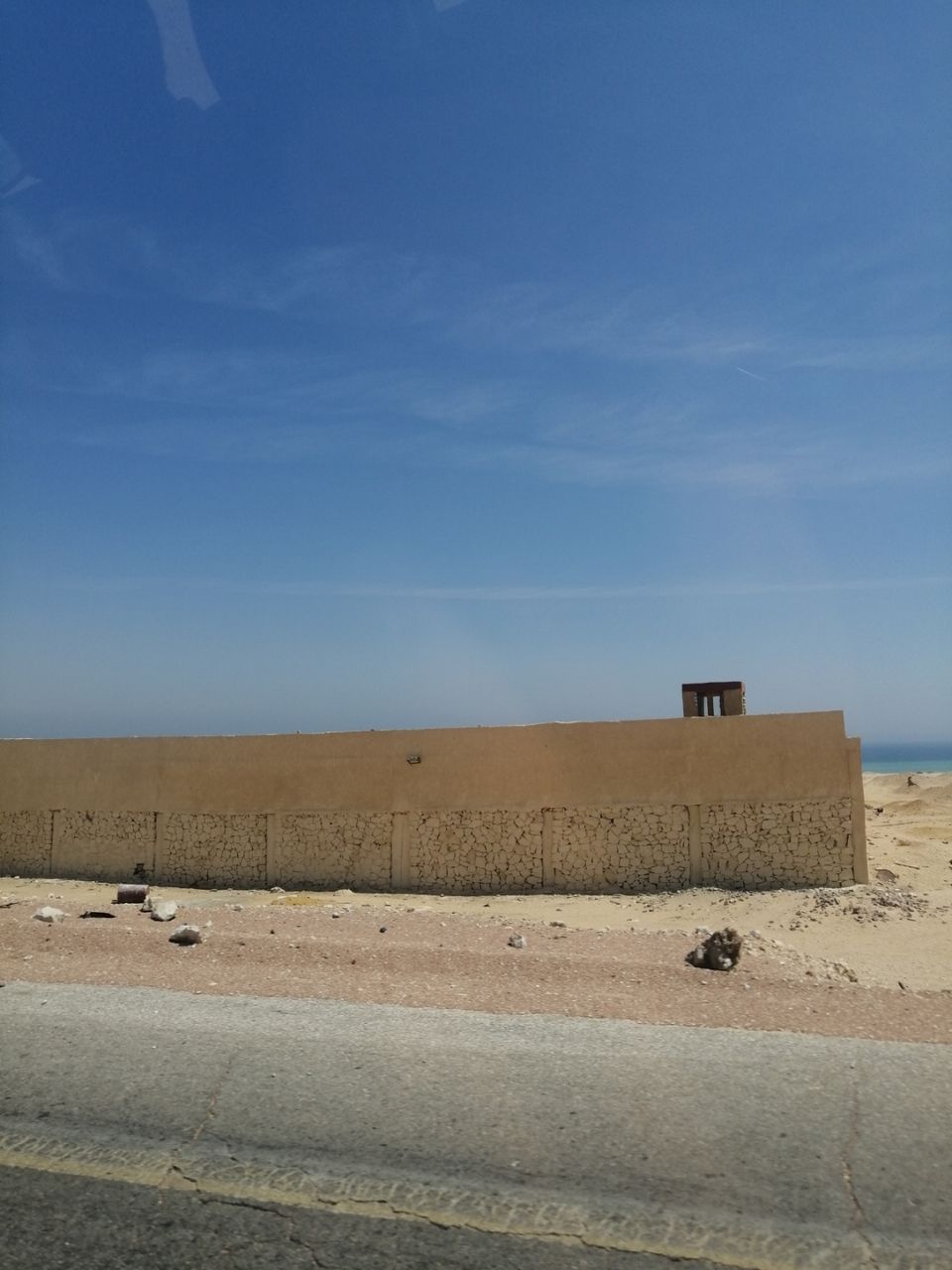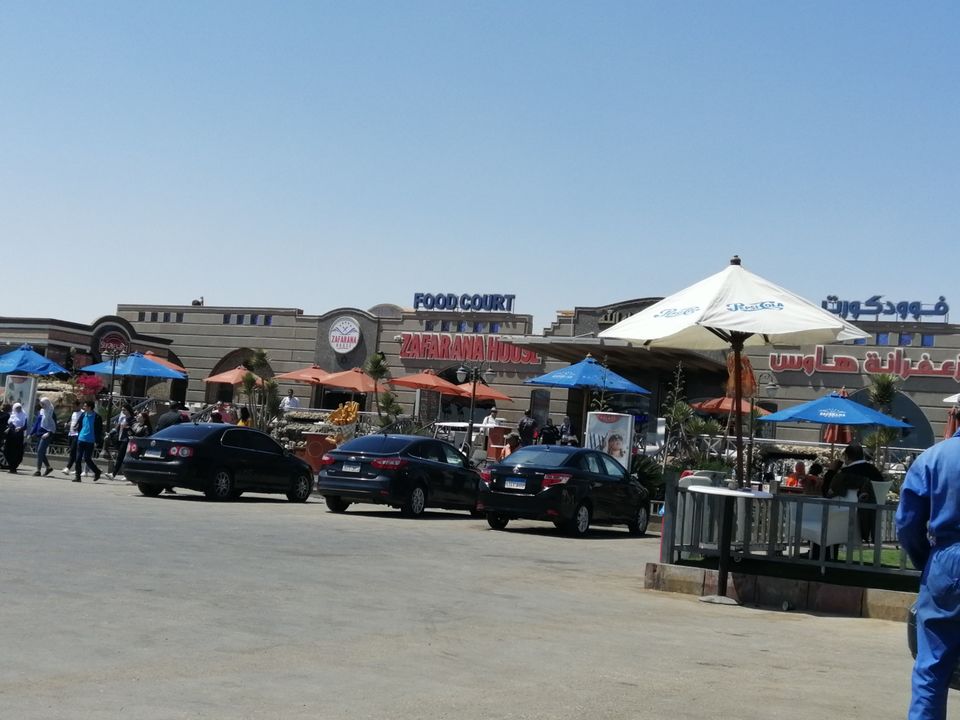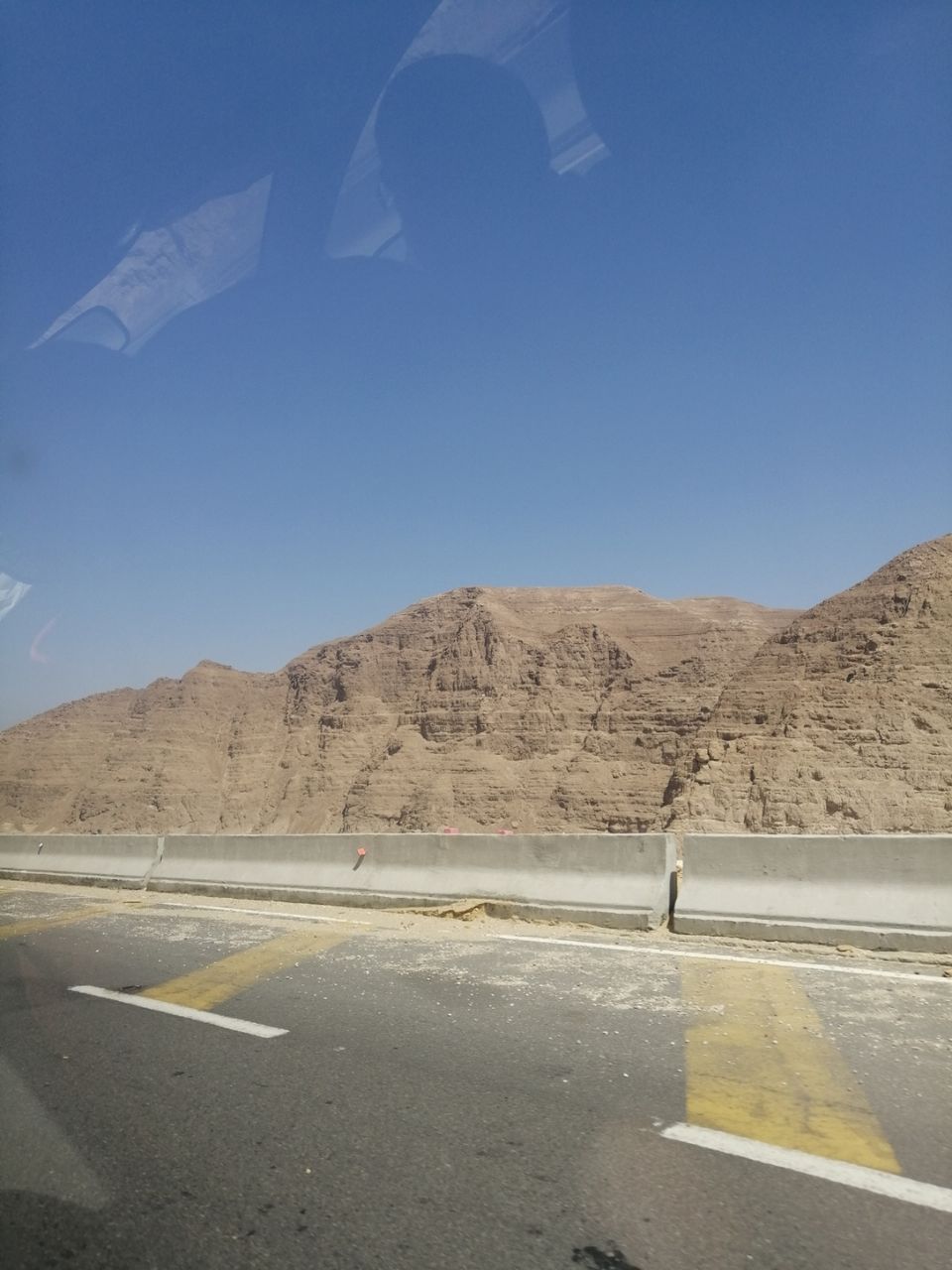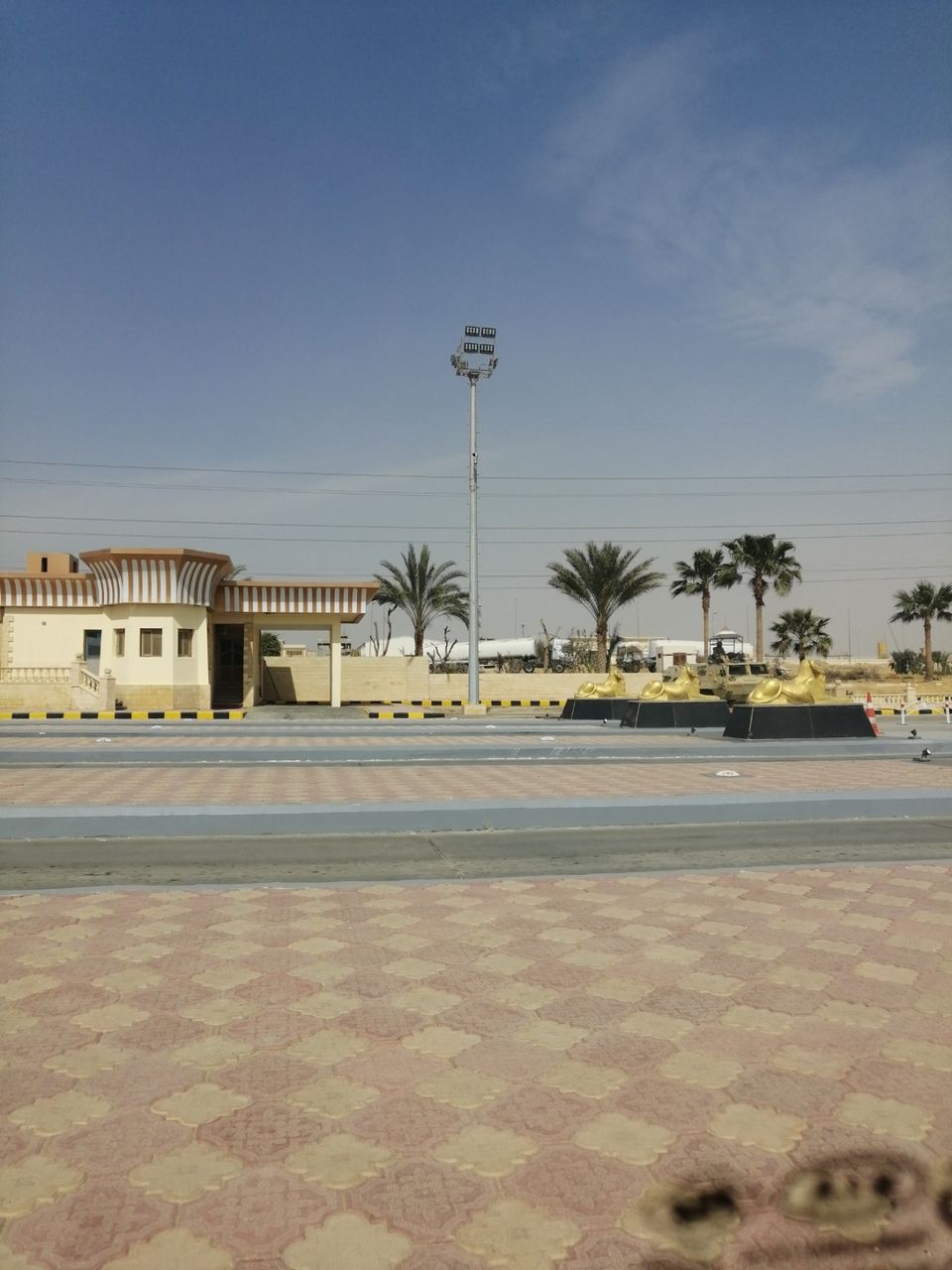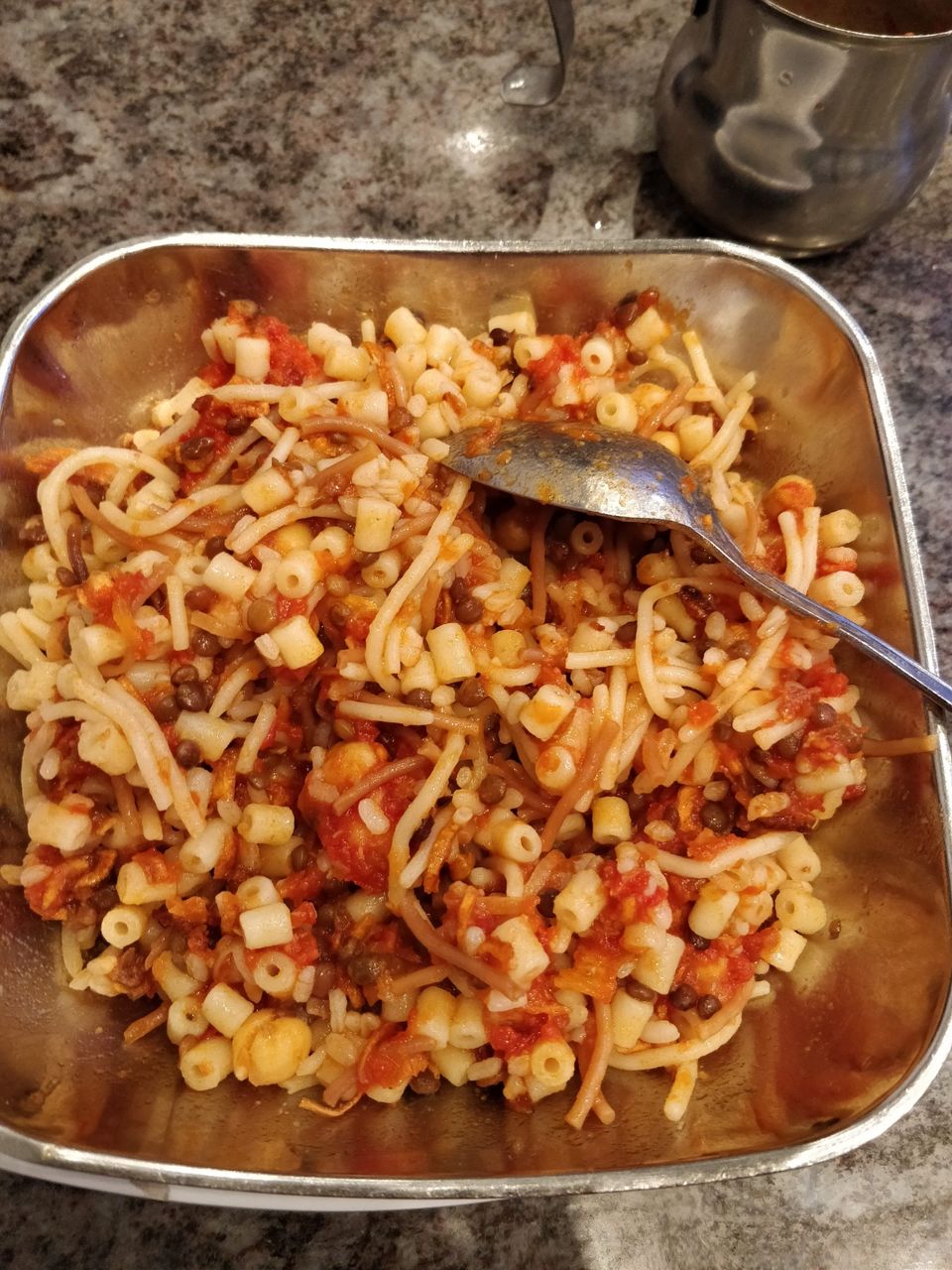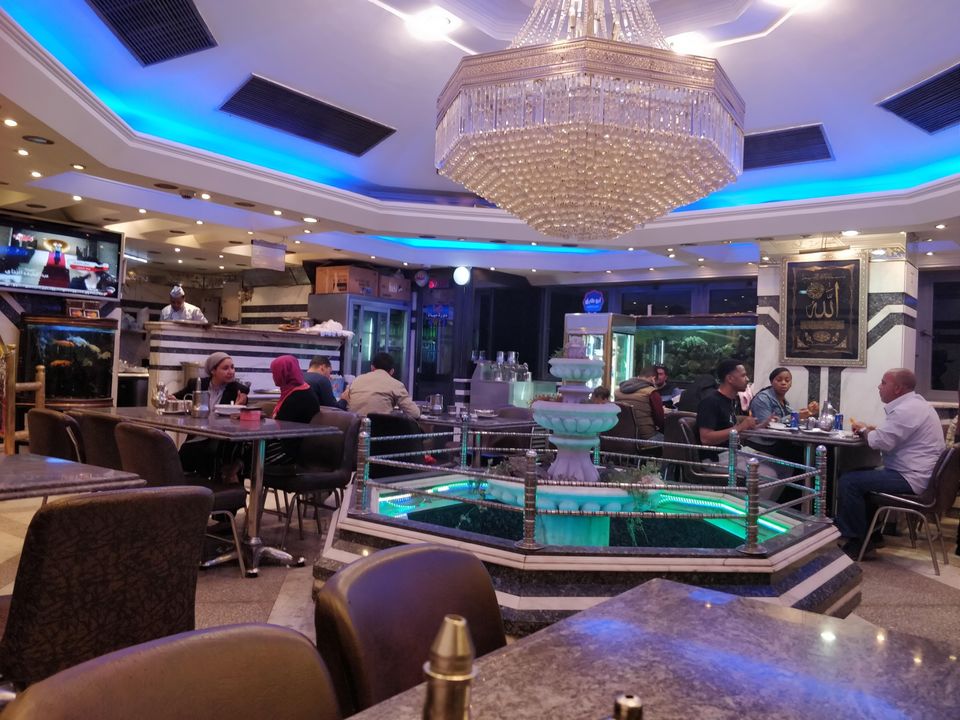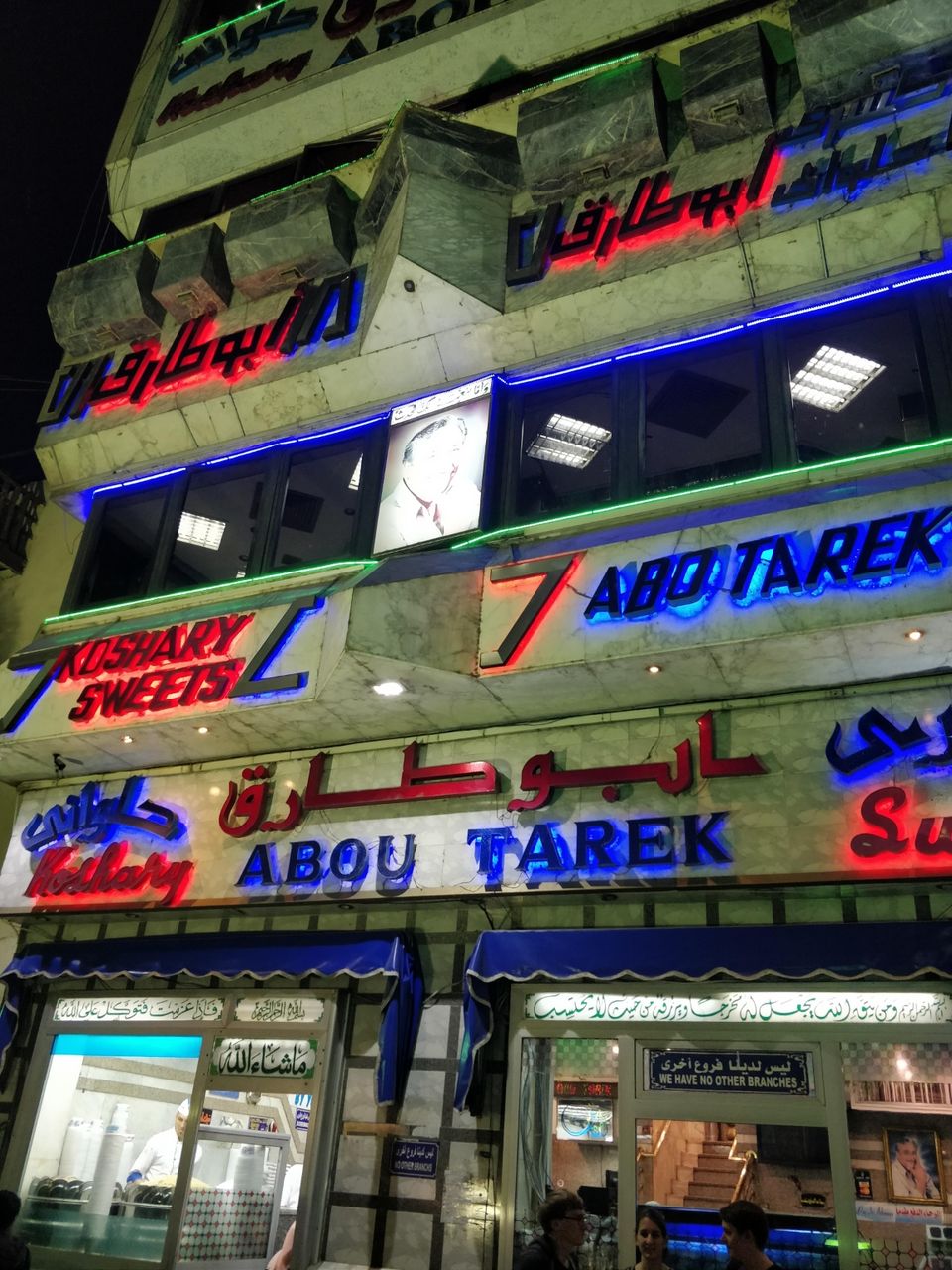 We woke up at midnight and headed to the Cairo International Airport at 3am to catch our flight back to Bangalore at 6am.
Via Abu Dhabi we reached Bangalore at 6pm local time.
So our eventful, most amazing trip so far ended here