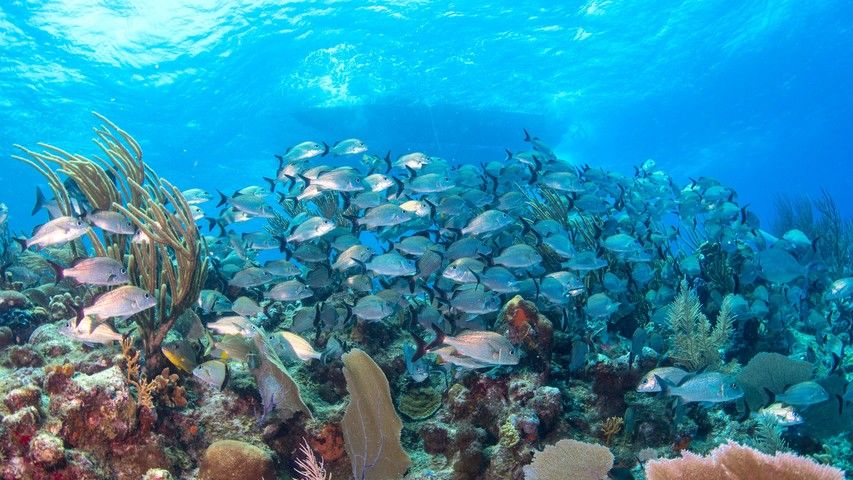 The looming pandemic has nurtured the voices of nature but has sadly restricted us from receiving them physically. So while the world may be conspiring for us to stay at home, Explore.org is teleporting and connecting us with the beautiful creations of Mother Nature.
As you cannot go out, you can at least watch the Watering hole at Mpala Research Centre in Kenya and watch the hippos basking in the sun or enjoying freshwaters.
Not only that, you can observe two Decorah's North Eagles as they sit in their nest—jumping and attending daily chores like eating, chatting, sleeping.
Then, as you switch into the morning of Tembe Elephant Park in South Africa, you will be amused to find one elephant and her baby (walking in her mother's footsteps) en route to a stagnant water area to quench their thirst.
And if you feel tired, you can undoubtedly glide into the ocean and swim with the Whales and fishes. It's like experiencing life in the purest form.
Oh! And did I forget to mention the Northern Lights(aurora borealis)? You can watch that too in your nightdress, after boring meetings, after waking up, or before sleeping. Finally, sit down in the Wolong Grove Panda Yard and watch pandas lazily grabbing each other by arms and playing like siblings. As one climbs on a pole to grab food, he falls inadvertently. Then, without a dampened spirit, he climbs back again-to fall again. Hilarious view, I must say.
It is the world's largest repository of live nature network, and you must not miss going on a journey to nature's cosiest corners, with no boundaries. That's the power of virtual travel. Only if you are concerned about the right to privacy can you give it a miss. Otherwise, what else is stopping you?
Connect with me on my blog and Instagram. I would be the happiest to see you on the other side.
Earn credits and travel for free with Tripoto's weekend getaways, hotel stays and vacation packages!
Think we missed out on something? Tell us about it in the comments below. Or write about it here on Tripoto and earn Tripoto Credits!