As a traveller, it can get overwhelming at times to make all the 'right' decisions. While choosing a destination, a good hotel and a comfortable mode of transport are some of the key factors to have the best time on your vacation – the need of the hour is to be a responsible tourist and make these decisions wisely. However, with little to no information available about ecotourism, you may find yourself confused about how ecotourism really works.
Well, it is a form of sustainable travel that helps conserve nature by causing less harm to the environment on your travels and helping local communities while you're at it. If you are someone who loves nature and consider yourself a 'woke' citizen of the world, ecotourism or green travel is for you and so is the upcoming web series The Green Escape by MG and Tripoto!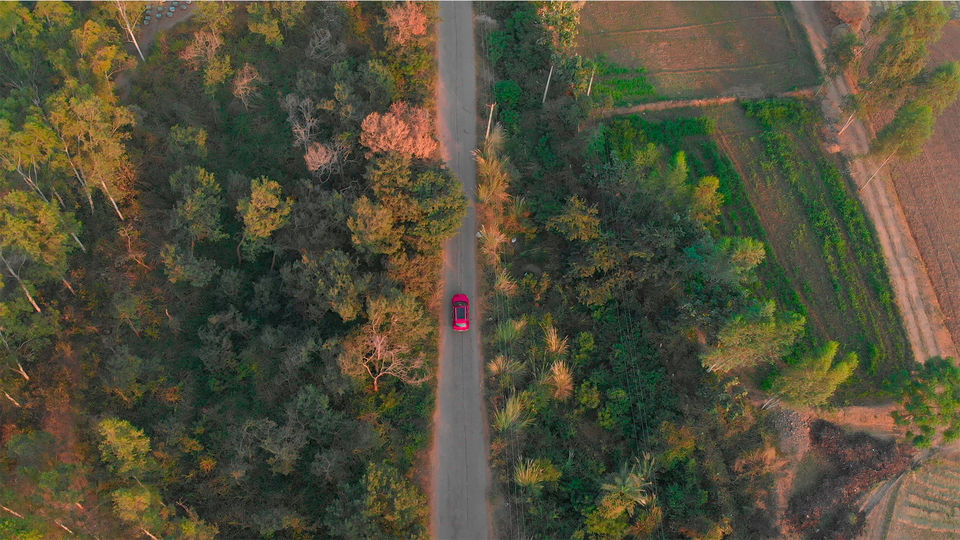 As the name suggests, the show takes you on a green adventure across South India. With Kriti Vij, an actress, known for What the Folks (2017), The Good Vibes (2018) and Firsts (2020) playing the host, 'The Green Escape' offers a refreshing and fun take on ecotourism. It also features the new MG ZV EV electric car with zero emissions that proves itself to be an ideal companion to kick off an eco-friendly tour.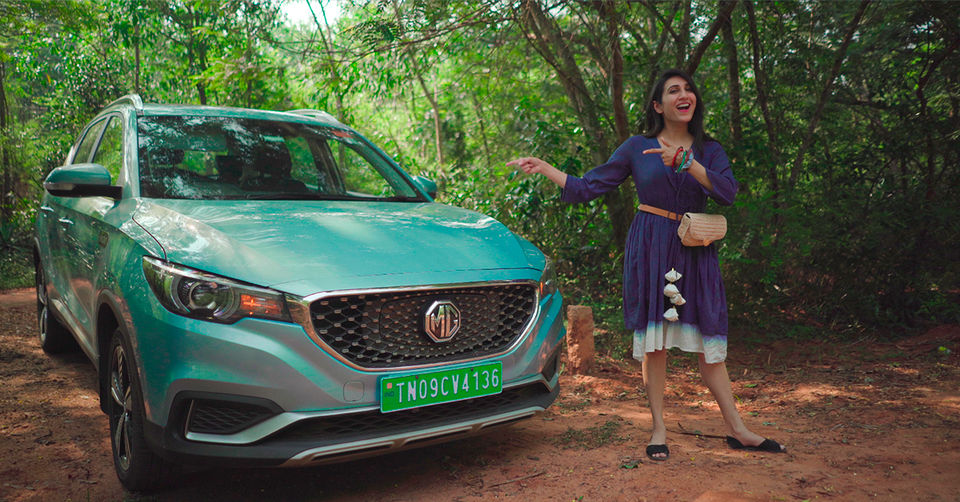 If you want to know how to look for destinations, stay options and places to visit that care about the environment as much as you do, The Green Escape shows you how it's done.
Join Kriti For an Eco-friendly Road Trip With Her MG ZS EV
Chennai – Auroville (botanical gardens, Matri Mandir, Sadhana forest community) – Eden Beach – White Town – Aurobindo Ashram – Dune – Pondicherry Lighthouse – Rock Beach
Chennai
The journey begins in the coastal town of Chennai, as Kriti sets out to escape the buzzing and stressful city life for some peace and tranquillity in the MG ZS EV.
The first stop is Auroville, an eco-friendly and sustainable township created with a vision to upscale humanity. Built in 1968, Auroville is a place where anyone who has a spiritual calling can live in peace and harmony. Watch Kriti unravel the spiritual sanctuary and find out why it's the perfect place to add to your eco-tour bucket list!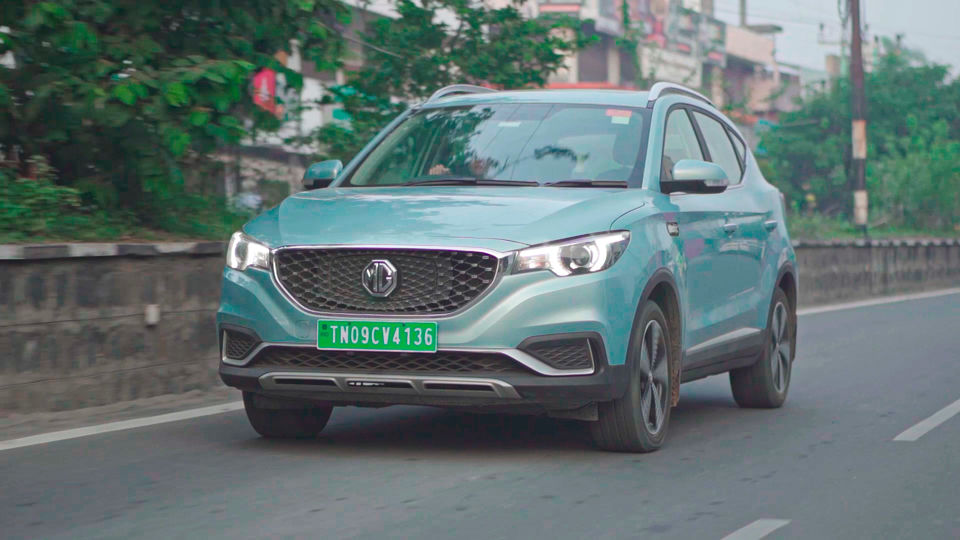 One of the must-visit places in Auroville is the Botanical Gardens, a park spread across an area of 50 acres abundant in cashew plantations. One reason why it deserves to be on your list is that it's built on a land rescued from real estate development. Watch the series to find out more!
Next up on the road trip is Matri Mandir, a well rounded place for silent concentration and a perfect getaway to find peace and quiet. There is no entry fee to visit the centre and the viewing points.
Kriti's next destination is another place that no one should miss when in Auroville, the Sadhana Forest Community. The community offers accommodation free of cost in huts made out of local material and powered by solar energy. Sadhana Forest Community practices sustainability by providing organic food produce, recycling, usage of biodegradable toiletries, composting toilets, a grey water system and waste minimisation. Watch MG's The Green Escape to find out why it's an excellent choice for anyone who is curious to live a sustainable and healthy lifestyle!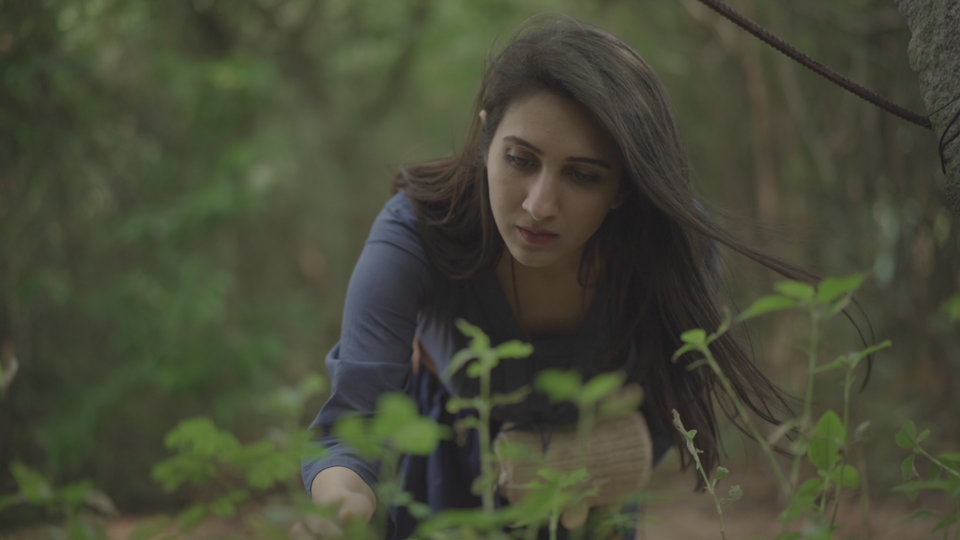 Pondicherry
After discovering Auroville's best attractions, Kriti moves ahead comfortably in her journey with MG's relaxed ride to the beach town of Pondicherry. A former French colony, Pondicherry is a sleepy town known for its wine, its pristine beaches, churches and tranquil stays.
Eden Beach
Kriti's first stop is Eden Beach, a nominee for the Blue Flag Beach certification programme by the Union Ministry of Environment, Forest and Climate Change.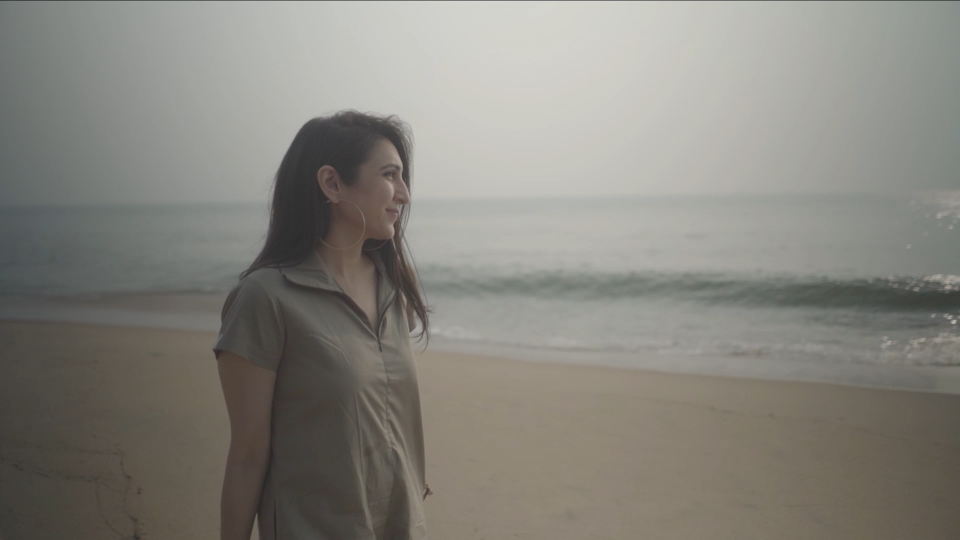 The next stop on Kriti's itinerary is White Town, known for its gorgeous French colonial-era villas. This quaint area is also a great spot to enjoy Tamil-Franco cuisine.
Kriti will then take you to Sri Aurobindo Ashram, a spiritual ashram and community in Pondicherry. With over 400 buildings, it offers space to anyone seeking clarity and peace of mind. It is an important destination for tourists and spiritual seekers alike.
Next on The Green Escape, we explore Dune, an eco village and healing centre. Watch Kriti take you through this unique experience of staying in an eco-friendly beach resort in Pondicherry. Spread over 35 acres of land with lush gardens, the Dune Spa is an oasis surrounded by nature!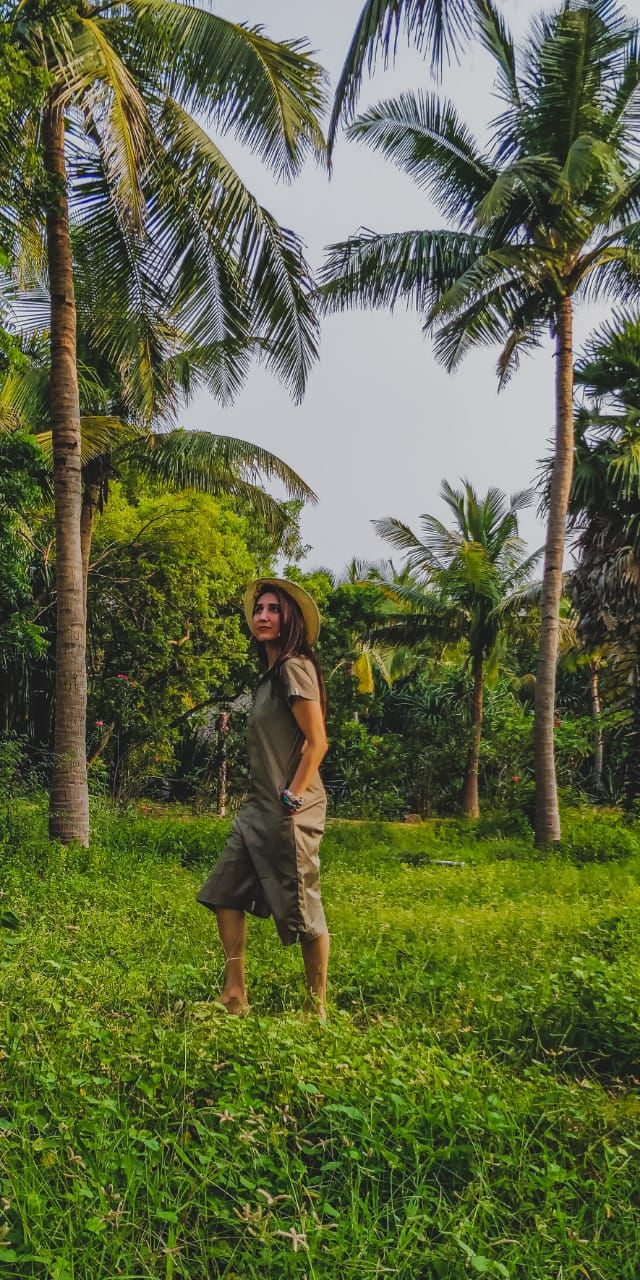 When in Pondicherry, you can't miss the Pondicherry Lighthouse. Made by French colonists, it's an important landmark that also features in the series.
Rock Beach, which is also referred to as the Promenade or Pondicherry Beach, is the last spot that brings the guilt-free electric vehicle journey and the eco-tour to an end. The beach is perfect for jogging or taking long strolls during sunrise and sunset, but not for swimming. The various restaurants that line up the beach are hard to miss for enjoying the view of this untouched beach!
With ecotourism being the central theme of this web-series, it's a great place to learn how to start being a more responsible traveller. If you're ready to see all these places come to life and get an insight on the future of travel with MG's electric vehicle, don't miss The Green Escape. Kriti Vij fans, are you listening? Watch the show and be a part of the most fun and sustainable road trip of the year!
In association with MG.
Have you already been on an eco-tour? Tell us about it in the comments below or write about it here on Tripoto and earn Tripoto Credits!
Ready to travel for free? Earn credits and redeem them on Tripoto's weekend getaways, hotel stays and vacation packages!
#travel #tripoto #mg #electriccar #ecotour #ecotourism #sustainableliving #southindia #india #indiatravel #hotel