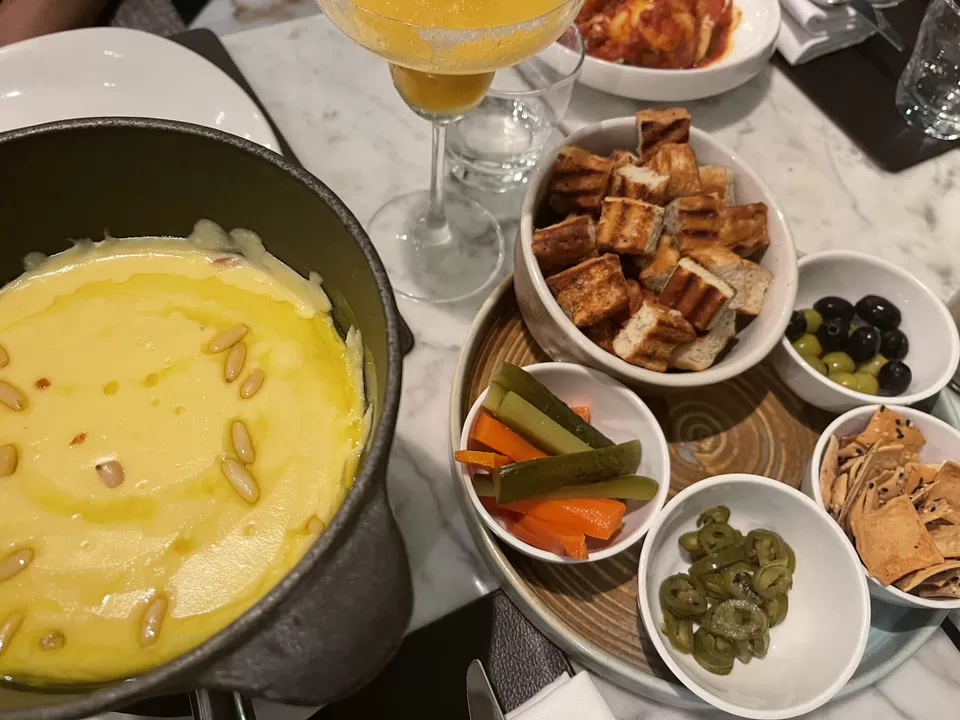 Long and Short at Intercontinental Marine Drive presents an immersive dining experience with a direct view of the Arabian Sea. The interiors of the restaurant are chic and modern with distinct formations of lightbulbs near the bar. A beautiful arrangement of flowers is placed near almost every table making for a perfect romantic date. The keen eye for details is impressive with the beautiful setting of the ocean by the window, immersive sculptures and artwork around. As soon as one enters the space, they know they are where they are meant to be.
To start with, I tried their Patatas Bravas, a roasted potatoes dish prepared in garlic tomato sauce with cheese sauces drizzled on top. The Patatas Bravas was a sure winner. I also tried their oatmeal wrapped cottage cheese in barbecue sauce. Again, a sure short winner. The mild flavour of the cottage cheese was great when paralleled with the mighty barbecue sauce. Since my cousin is a protein freak and loves eating healthy, this was his favourite starter.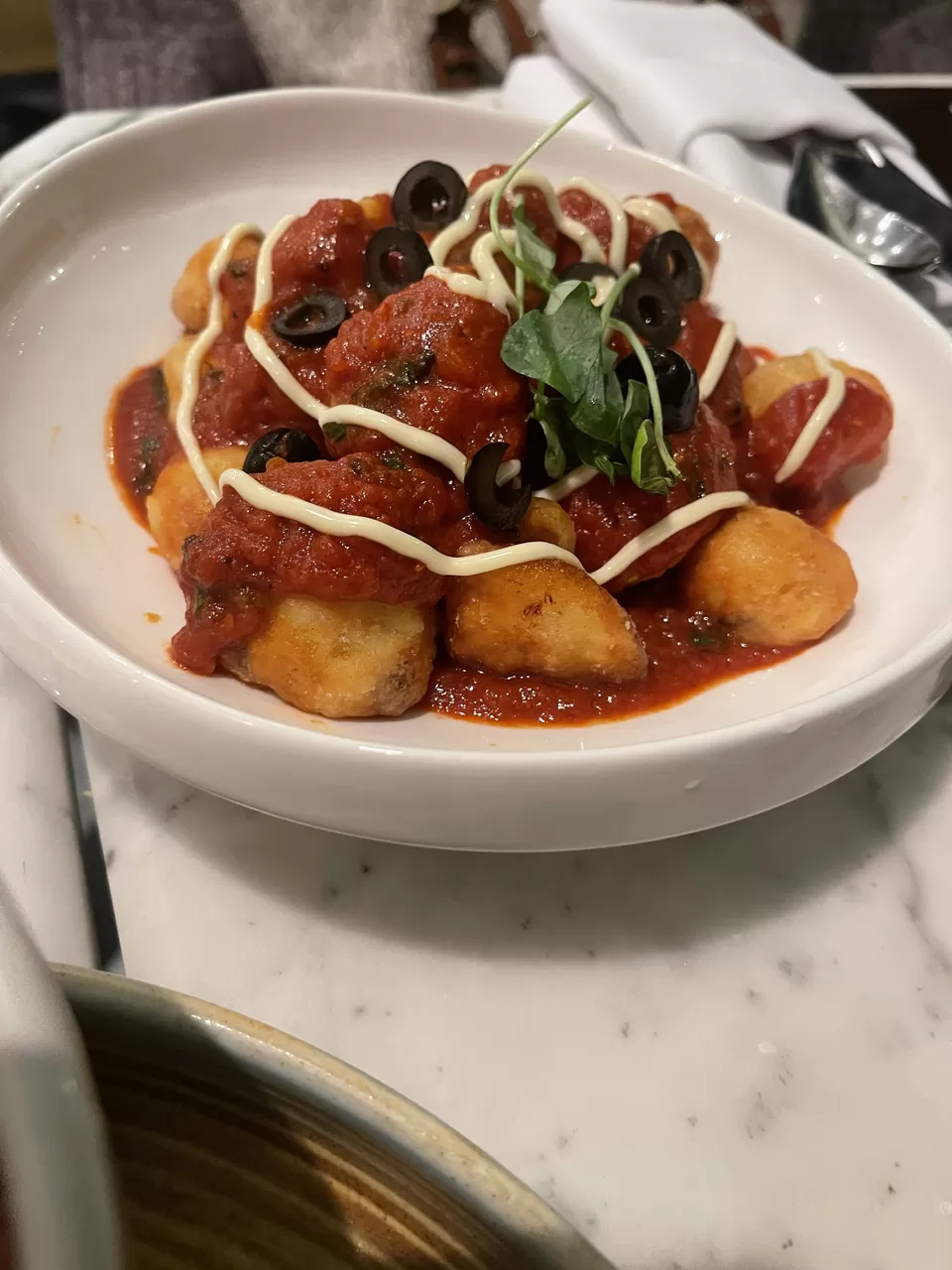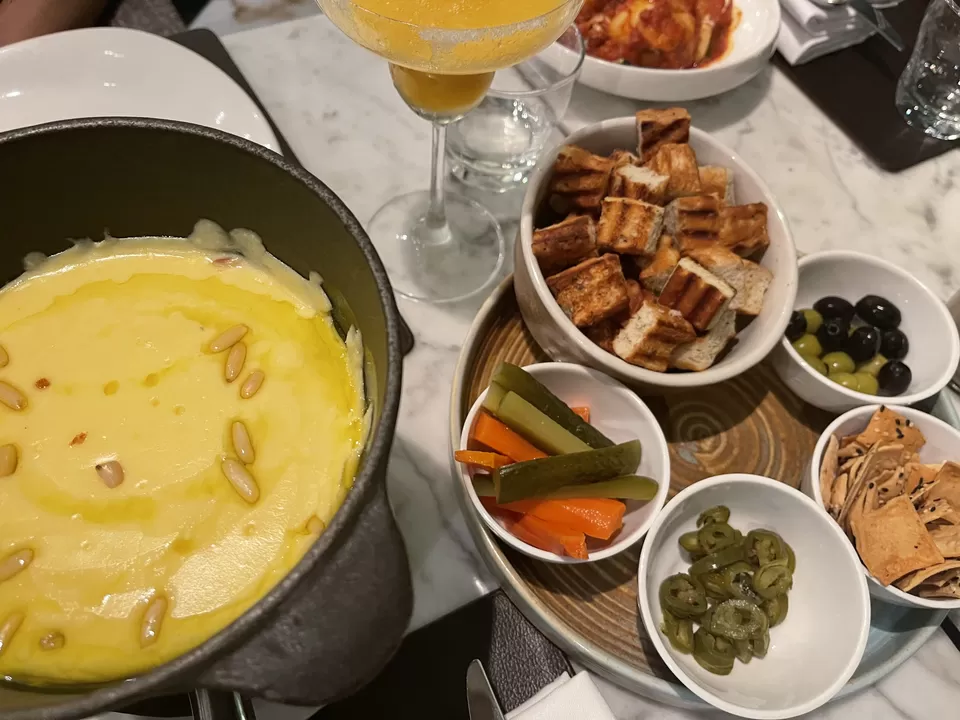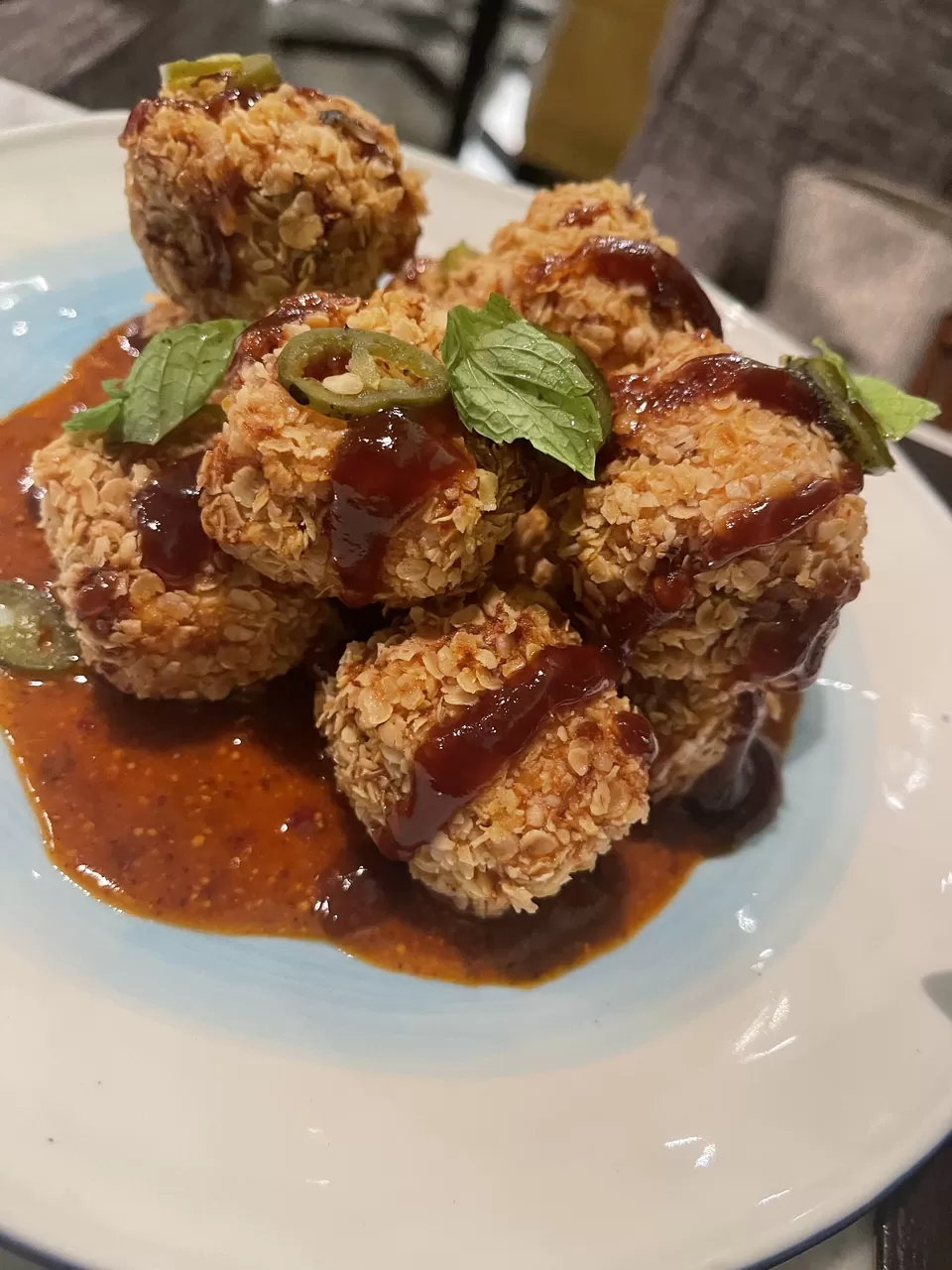 For me, I'm more of a cheese lover and fell in love with their cheese fondue (of course, with the extra toppings almost instantly). Specifically, their olive and pickled vegetables topping. I was impressed to see a luxurious amount of pine nuts added to the cheese fondue.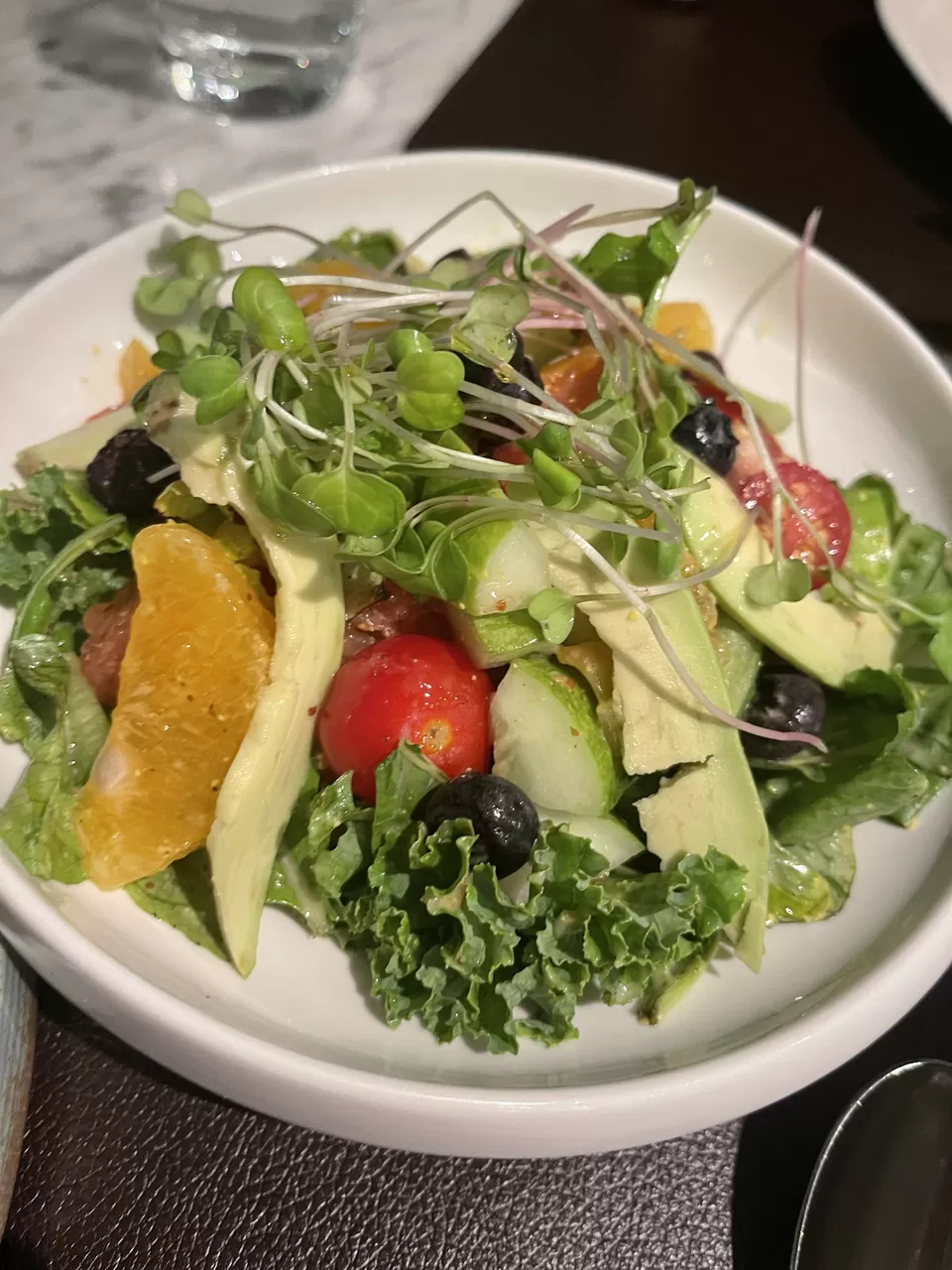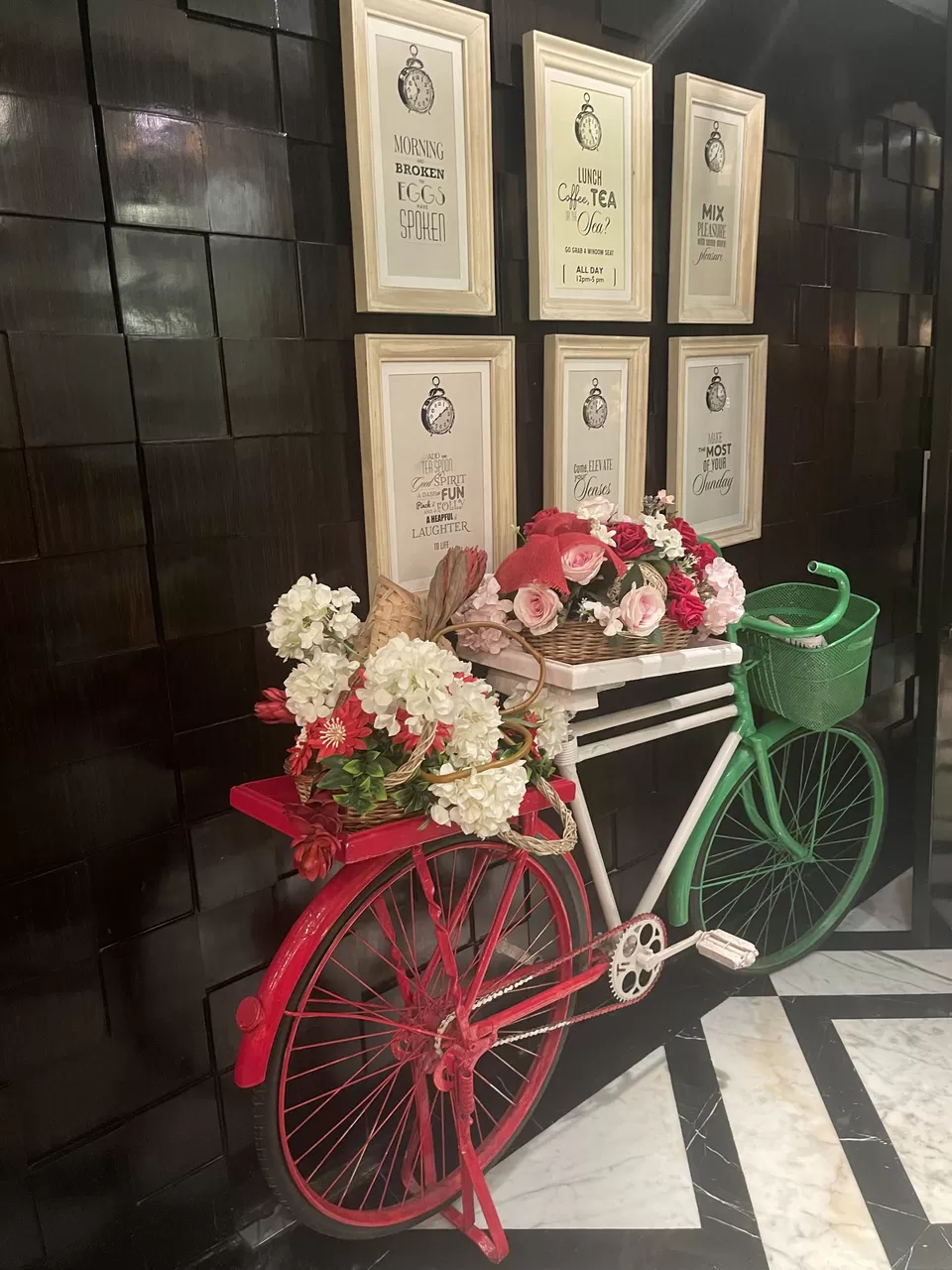 After the fondue, we went over to salads. My mom, much like my cousin is a health food lover. She tried the grapefruit and avocado salad. It had a generous number of rocket leaves and some kale too. They even had some fresh oranges and grapefruit. Overall, she loved the salad (and sadly, didn't share much of it with me). Yes, she is one of those people!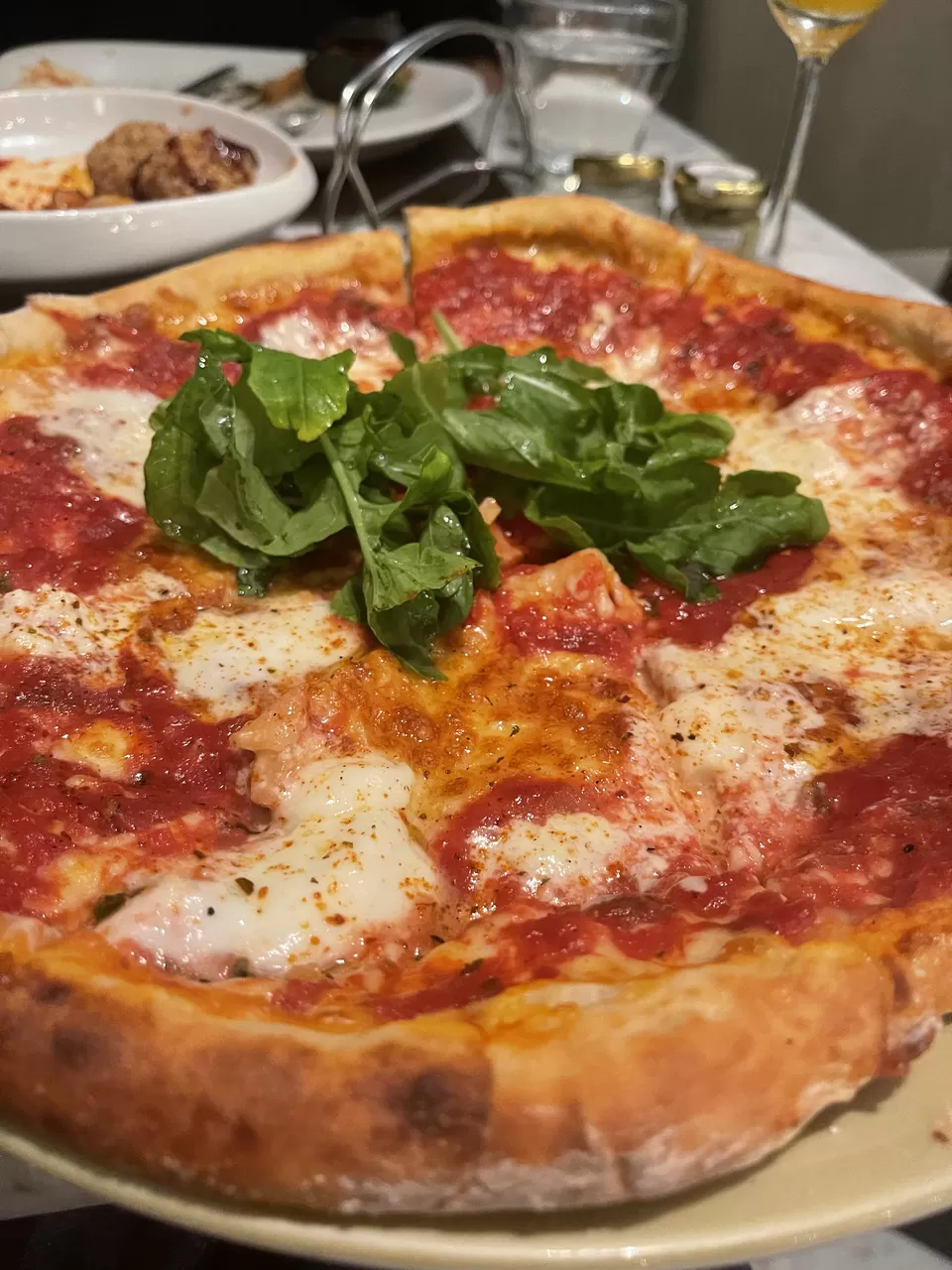 For mains, we tried the burrata pizza with extra truffle oil. The oven-fresh pizza was baked well, with love by the chef. Crispy, just the way I like it. The truffle enhanced the flavour of all the spices and ingredients. The tomato flavour was supreme and made me fall in love with the pizza instantly. It was a classic Italian Neopolitan Pizza.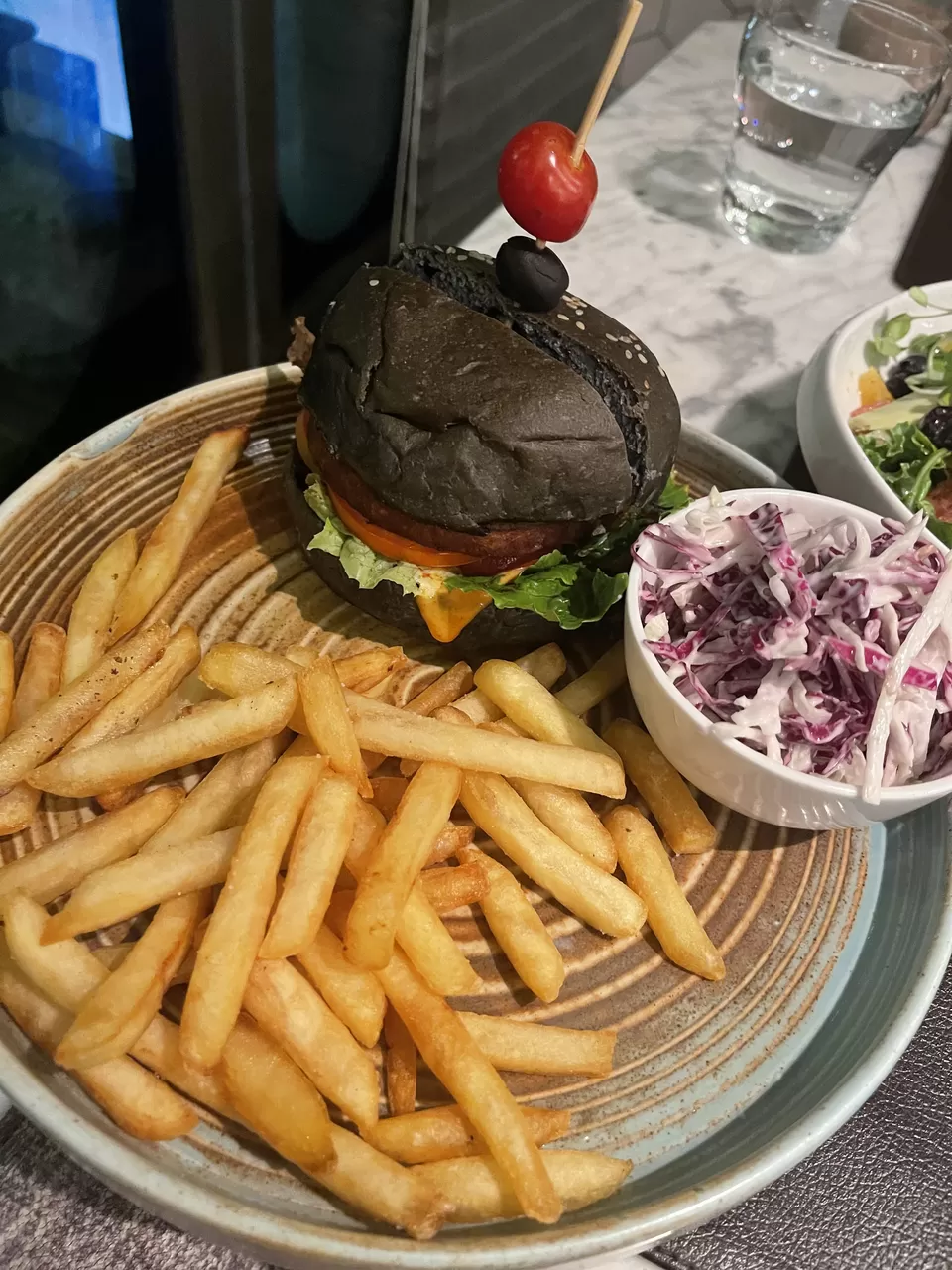 No meal is complete without a protein burger. And I think it must be easy for you to guess who grabbed the burger. It was my cousin. He ordered a veggie protein burger for himself but we all cut it as soon as we saw it (we were tempted indeed). This was the best healthy protein-rich burger I have ever had. The patty was made of chickpeas and the bun was charcoal infused.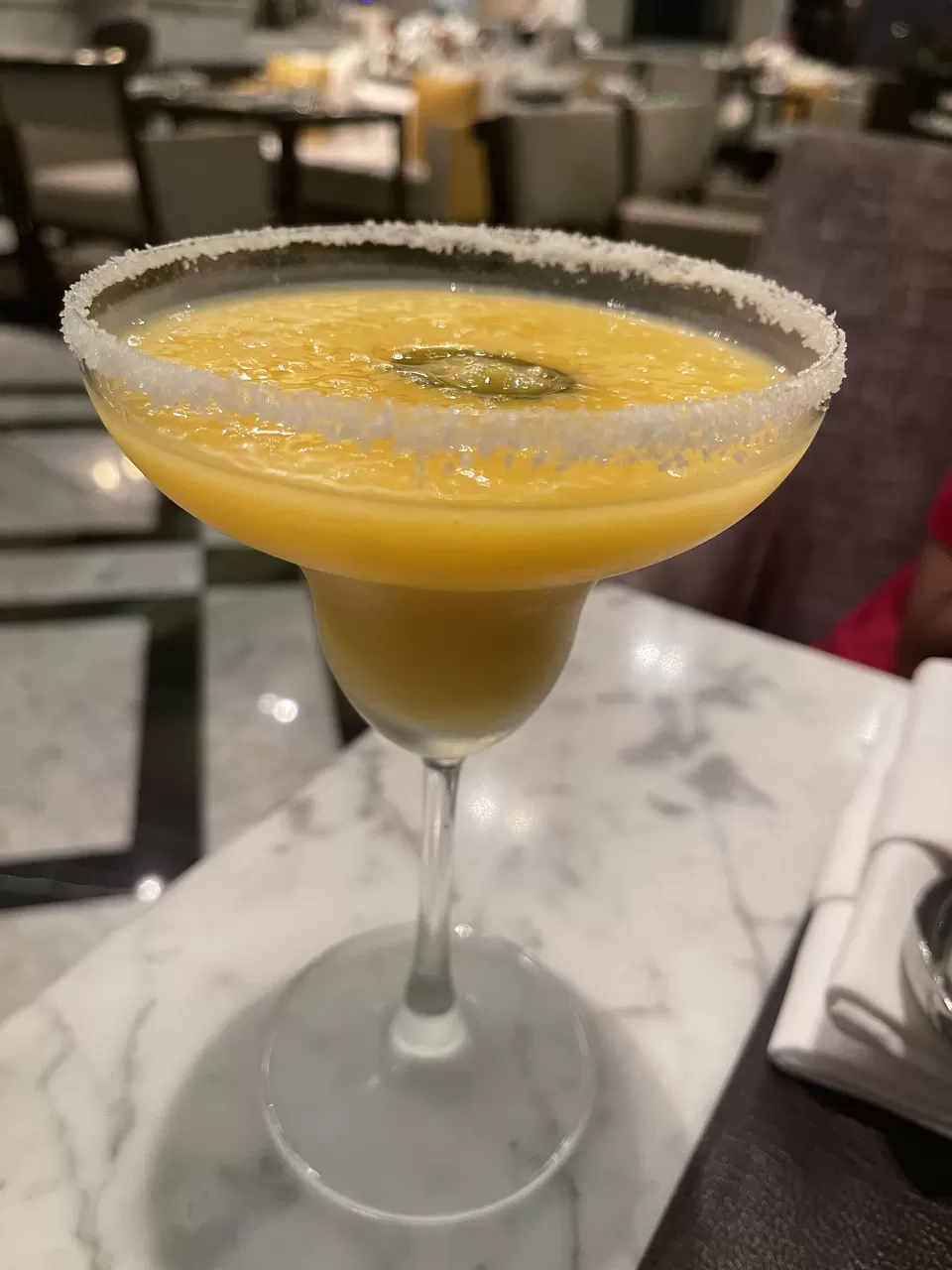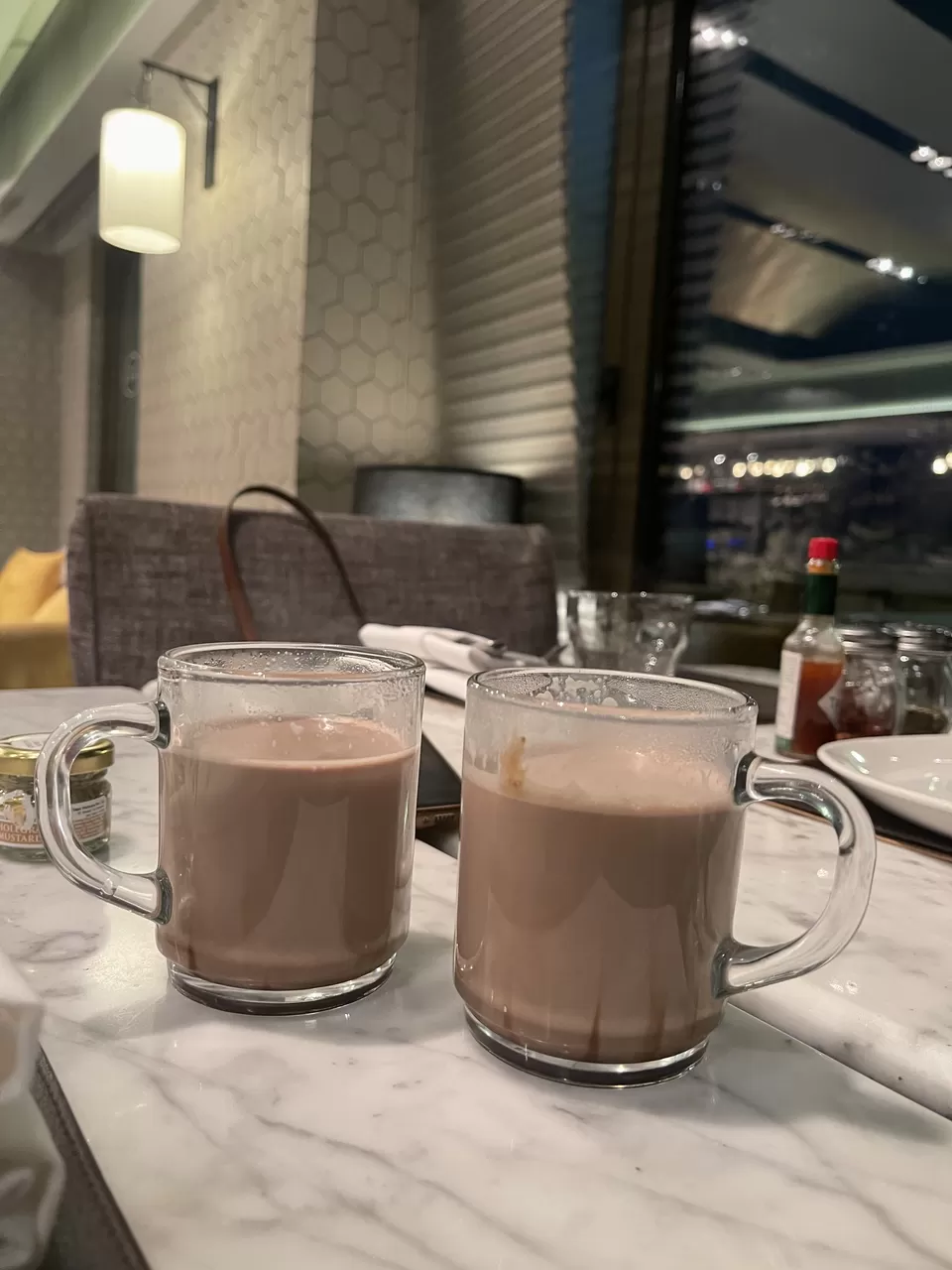 For drinks, we got ourselves a mango jalapeño margarita. It was rich in taste and the mix of spice with mango with delicious. We also got rich dark chocolate. However, with the kind of meal we were going for, the margarita was a better drink to go with.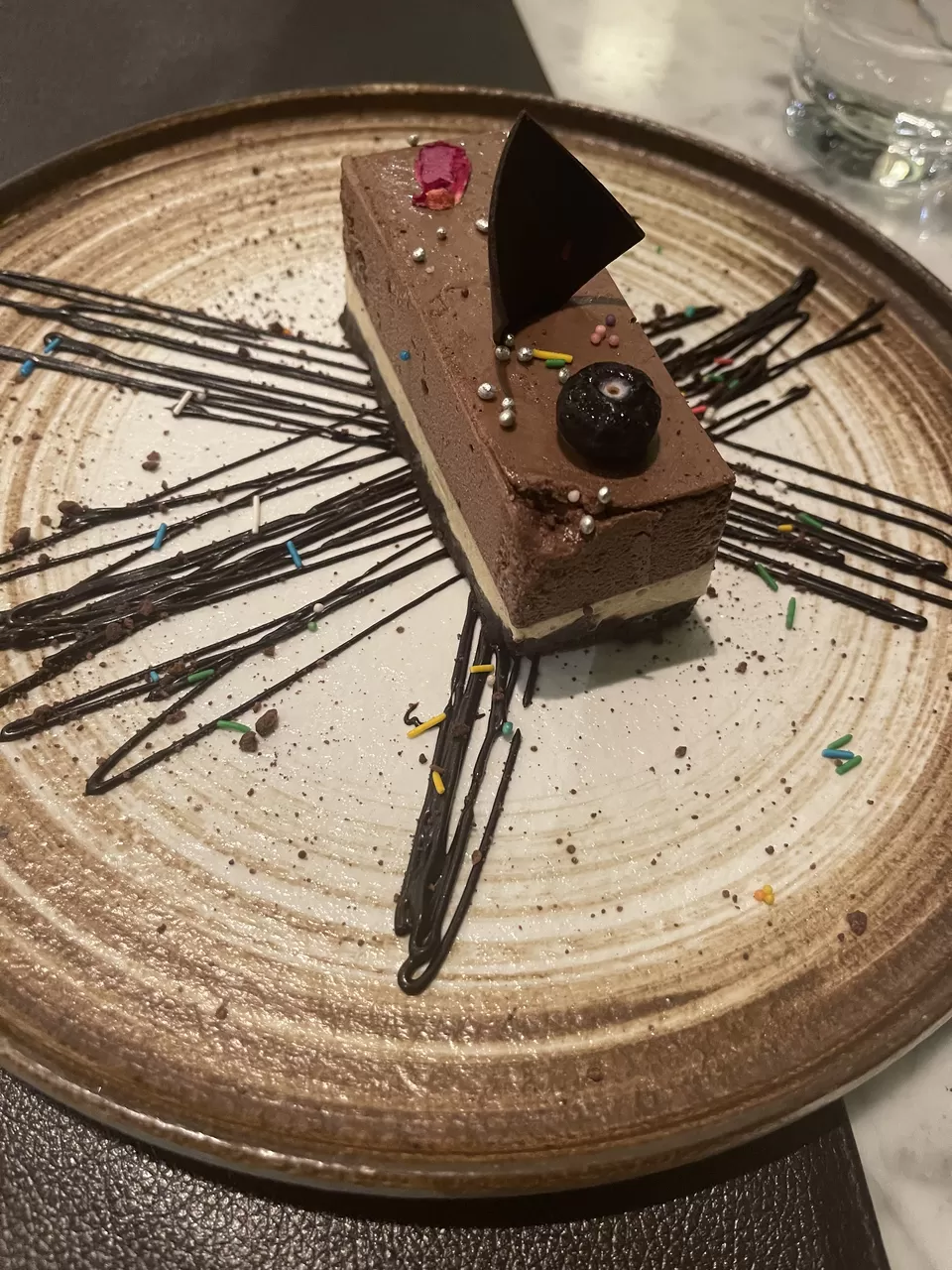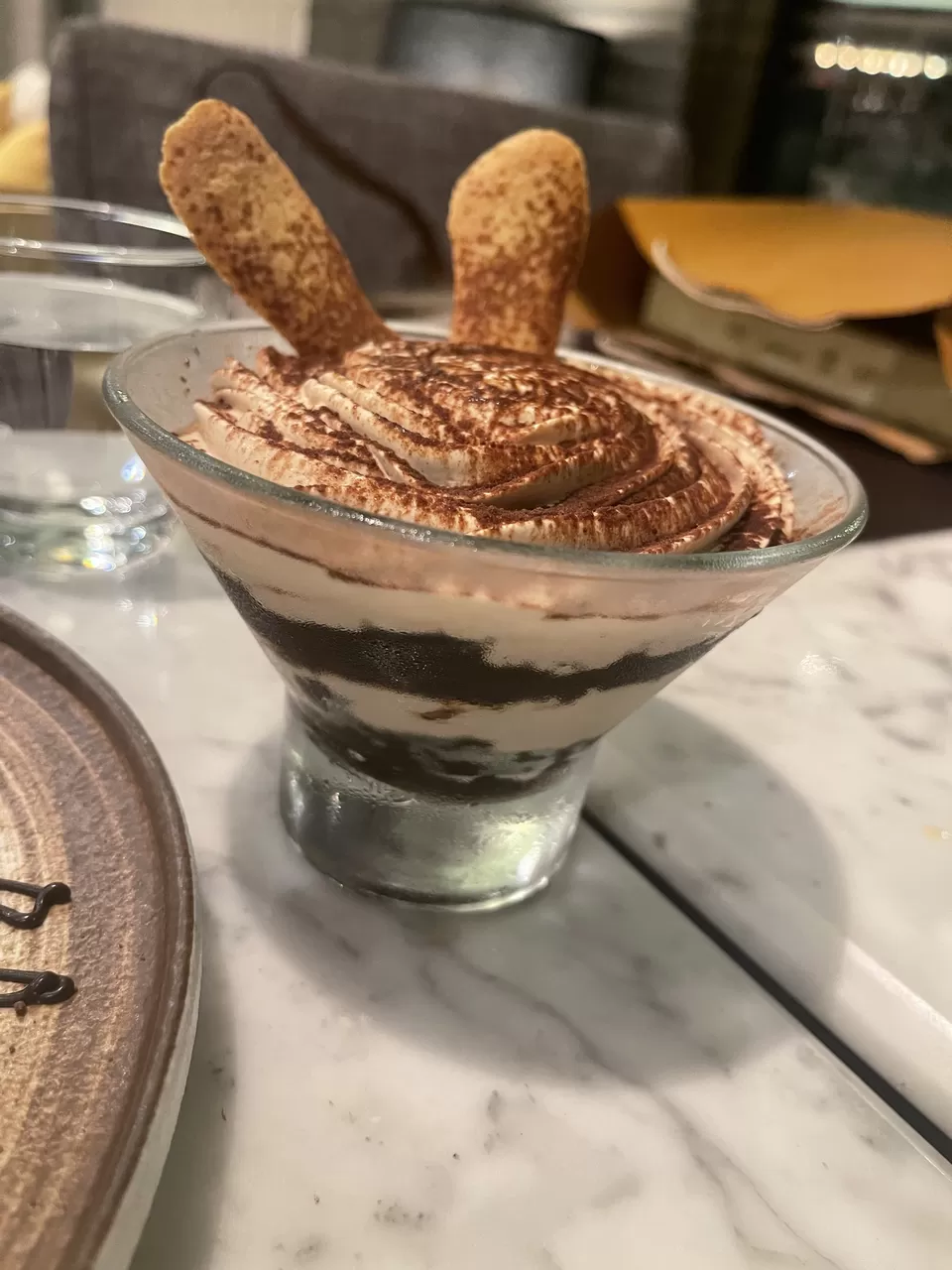 Now for the much-awaited desserts, we tried Twix, a classic dessert made in-house at Long and Short and the Tiramisu, which was rich in coffee flavour along with generous amounts of cream.
All in all, we had a wonderful experience at Long and Short. It made for a perfect family evening. It made me realise that some spaces are just perfect, be it for exploring with a much-beloved family or with anyone you love. A perfect setting and beyond perfect food, what else could one ask for?