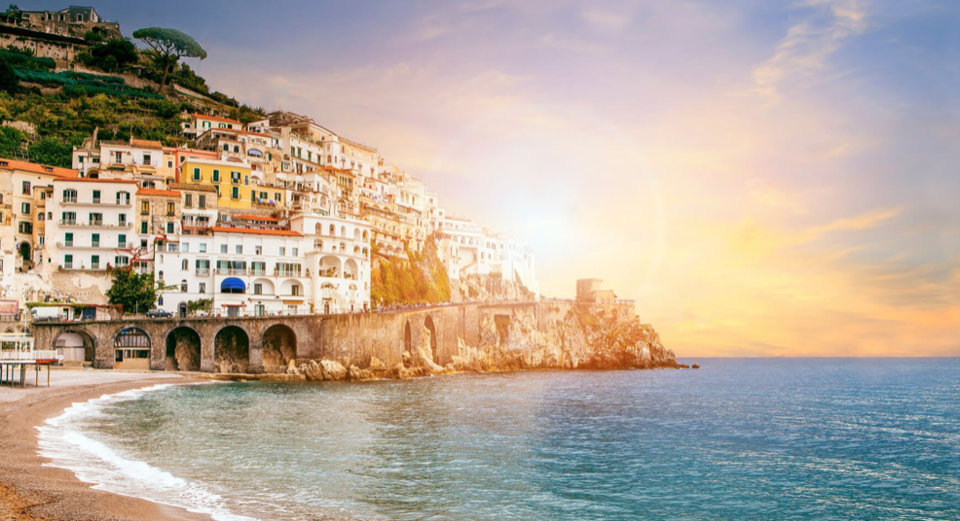 If you had been missing Italy and had been wanting to go there to try out their food. The vibe and the quaint interiors of this restaurant remind me of a cafe that I went to off the Amalfi coast in Italy. Whenever, I sit in this cafe and eat, I feel like I have moved to Italy itself suddenly. Though the roads outside are terribly crowded with South Bombay traffic. There is something about this restaurant which is different from all the other places in town. It's almost too hard to believe that they have something like this in Mumbai. Though I have tried almost every other restaurant in this area, whenever I cross this one, there is a tingle a feel in my mouth and I know I'm drooling for their fantastic food and lovely desserts.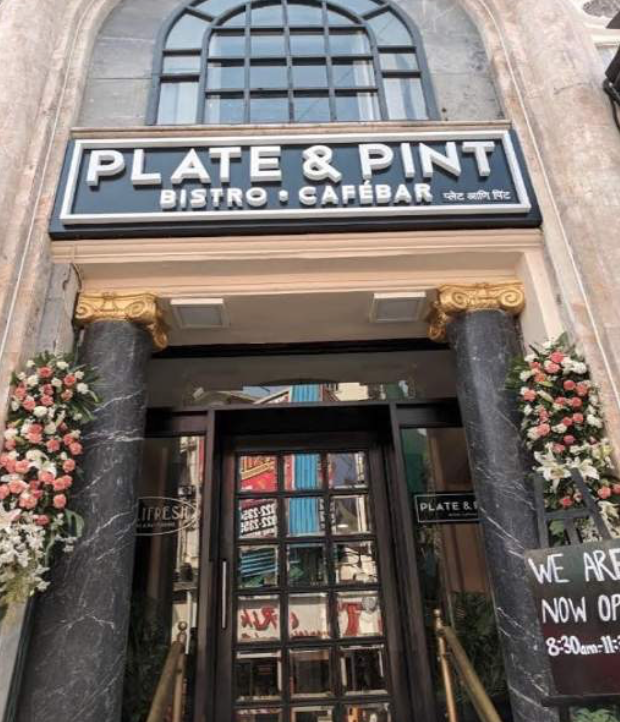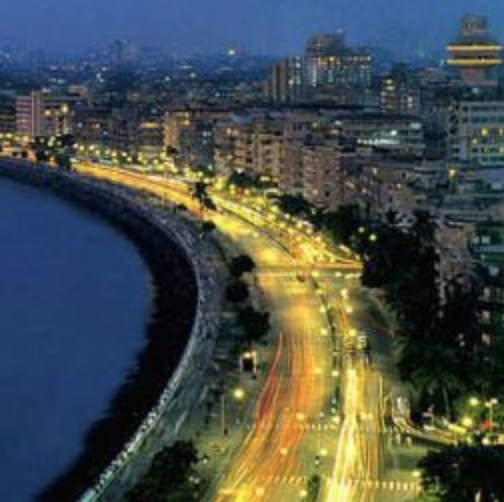 Plate and Pint is a super chic restaurant located at Kemps Korner. It is one of those small cafes which you happen to stumble upon in the city. You are just walking down the street and talking, and you see the restaurant and you decide to enter. I was walking towards PDP gardens from my house and it was a good 10 minute walk away. We had crossed the restaurant but my friend, Sanjna stopped midway and said "Hey, there's a new place. Im not much of a walker anyway. Can we try it out." Considering the low endurance we have when tempted with good food, we entered the place really soon and took a table.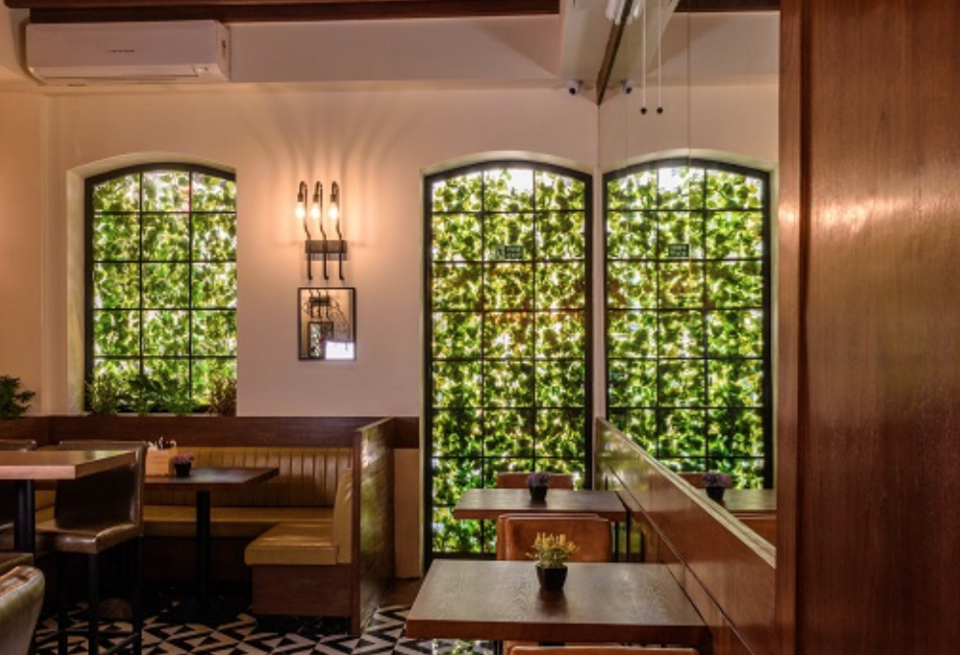 With beautiful woodwork in the restaurant and a super chic patisserie, we couldn't wait to try out food from their menu. Considering how weight conscious Sanjna is, we decided to order some Avocado on toast. It was the most beautifully decorated plate we had seen. There was a beetroot dressing on the plate. The best thing about this was that it was super healthy. All the goodness of avocados paired with the beautiful dressing, our heart was simply won over. The food was delicious.
It's funny that whenever I eat at this place, there is a soothing effect that the food has on me. Let alone my phone, I don't even feel like talking. I'm smiling and my focus is completely on the food. Some genius once said "Focus on your food completely and it will do wonders to your health". This restaurant makes me feel like I'm working on my health just like I felt in Amalfi.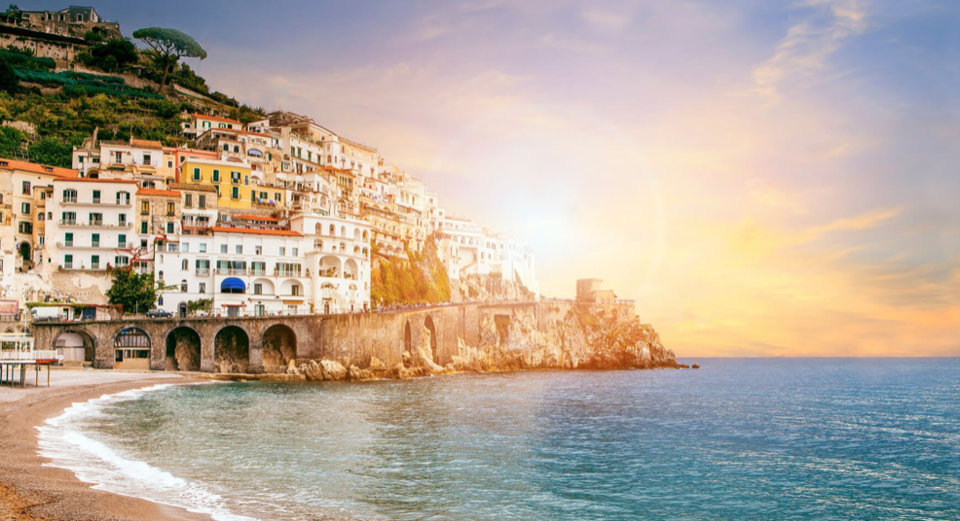 We also ordered for some nachos (house nachos). The nachos also came with guacamole and with a lot of cheese sauce. Being a huge fan of cheese, I decided to order more cheese than what was originally given to us. The nacho chips were crispier than all other restaurants in Bombay which I have tried. I sincerely believe that the goodness of nachos lies in the tortilla chips. If the chips are rightly mastered, the chef has nailed the nachos. This was a slight deviation from our healthy challenge and a big one from the walk we were going to take to burn some calories, but was definitely worth it.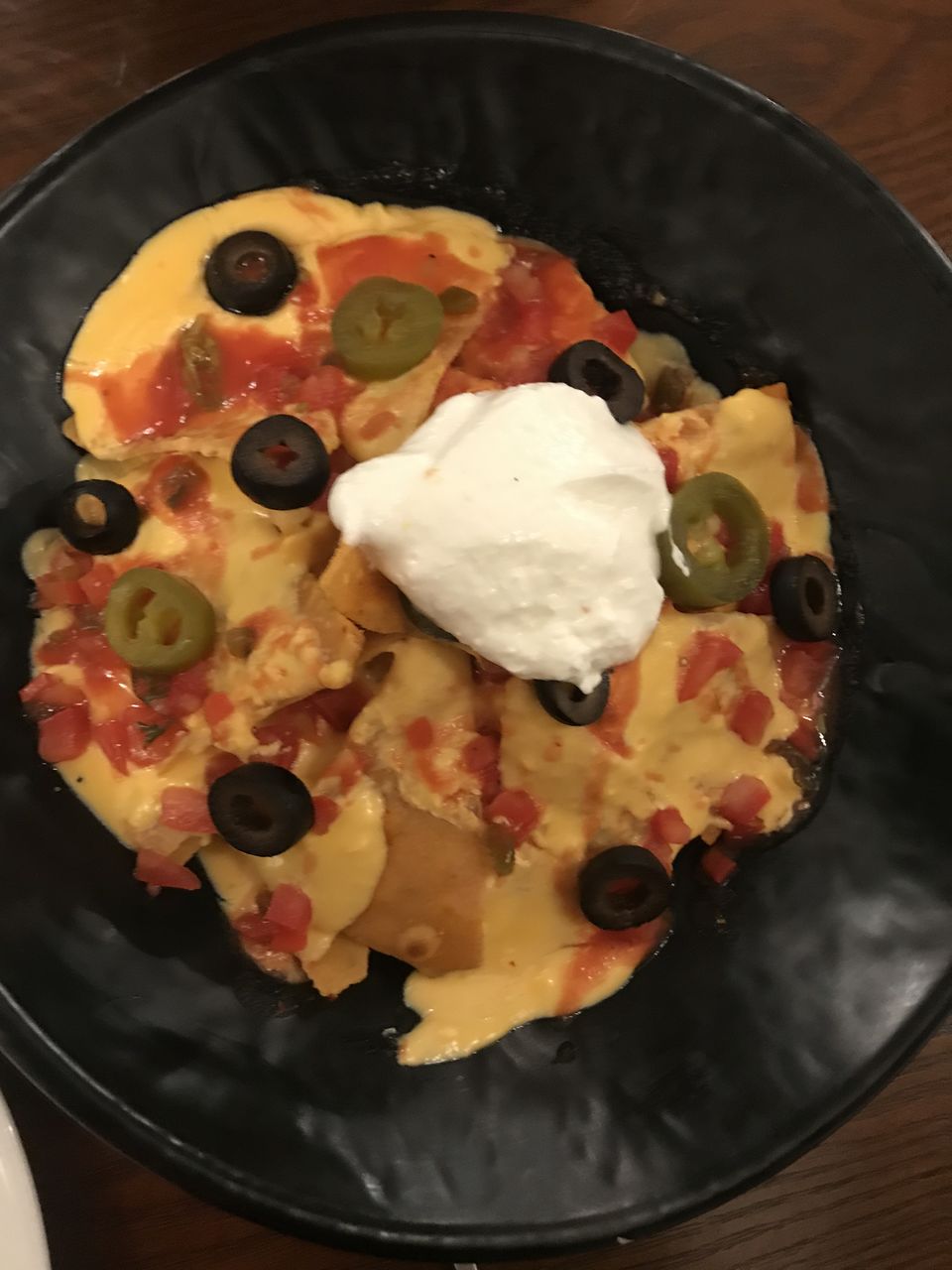 Walk? Food? Which one is your pick?
I also tried some of their fantastic sizzler (cottage cheese shashlik). The sizzler comes with many options of sauces and bases. I chose the black bean sauce and the sizzler with grilled cottage cheese. This was very protein rich and healthy. It also came with some grilled vegetables and rice. Well, the secret ingredient in a sizzler is the sauce which is poured over it. It is not very common to try Black Bean Sauce because it is not easily available. Moreover, most restaurants outsource it instead of preparing it by themselves. The restaurant gave a very homely and still a very elegant vibe because of the freshness of the food and the care with which it was prepared. All dishes were beautifully decorated and the ambience was very pretty with a lot of green leaves.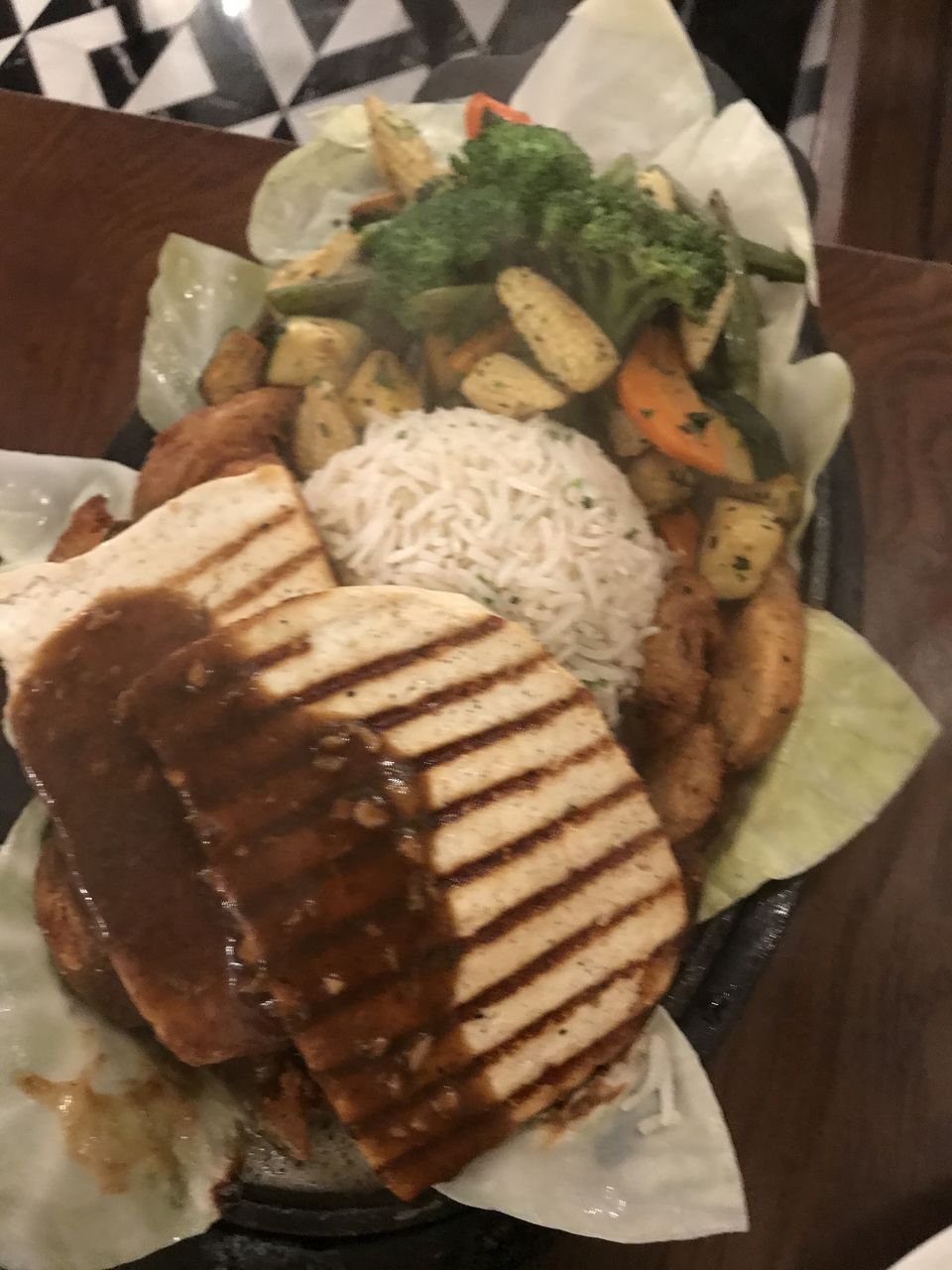 We also tried their vegetarian burger (Lebanon). It was superb and was topped with potato wedges. For all those who are wondering. Yes! Sanjna and I can eat a lot when we travel out to different places. Either we don't go out to eat at all or we go all out when we are eating together. Make yourself some friends like that, who care about their health, but also care about their tastebuds.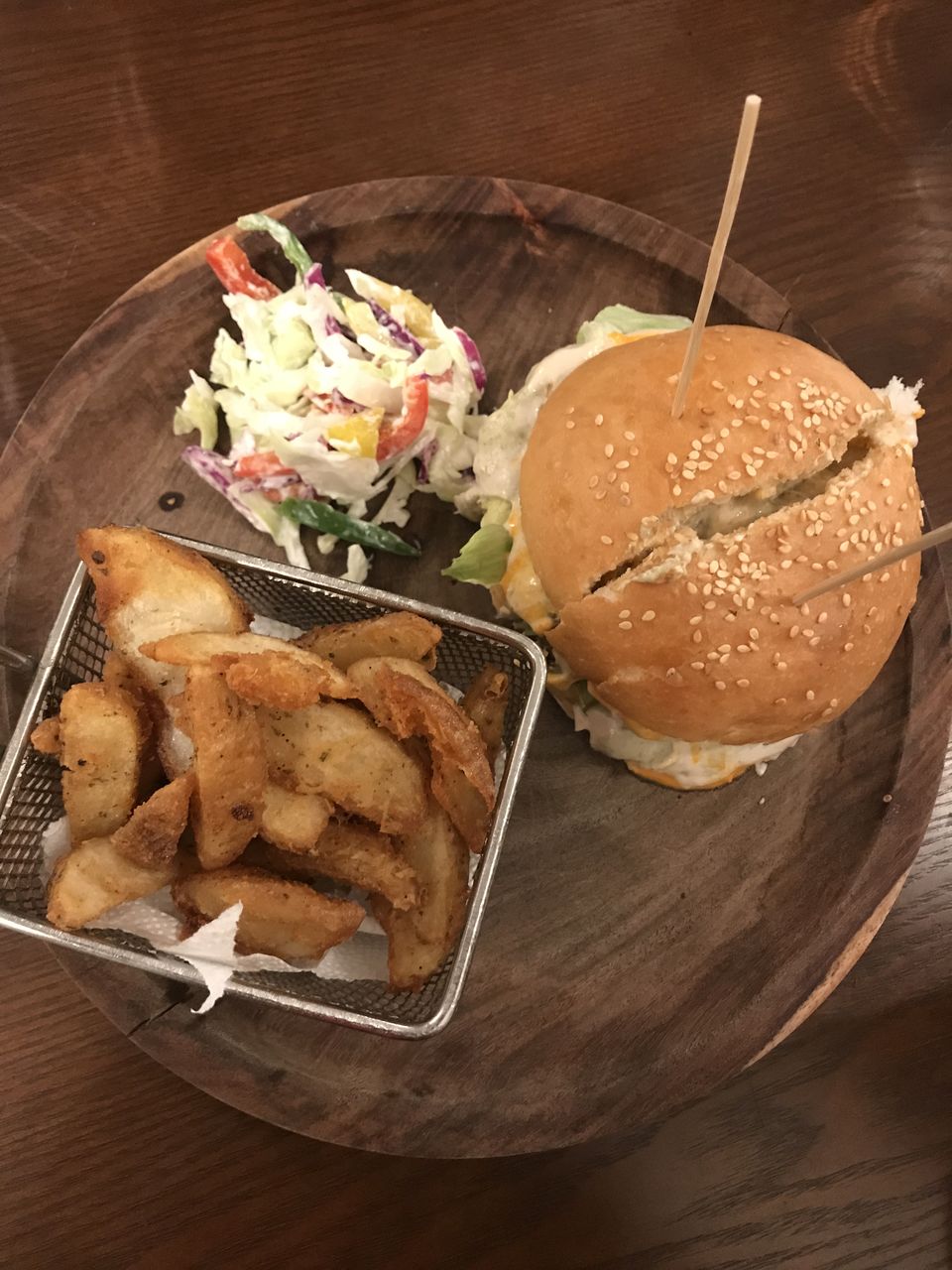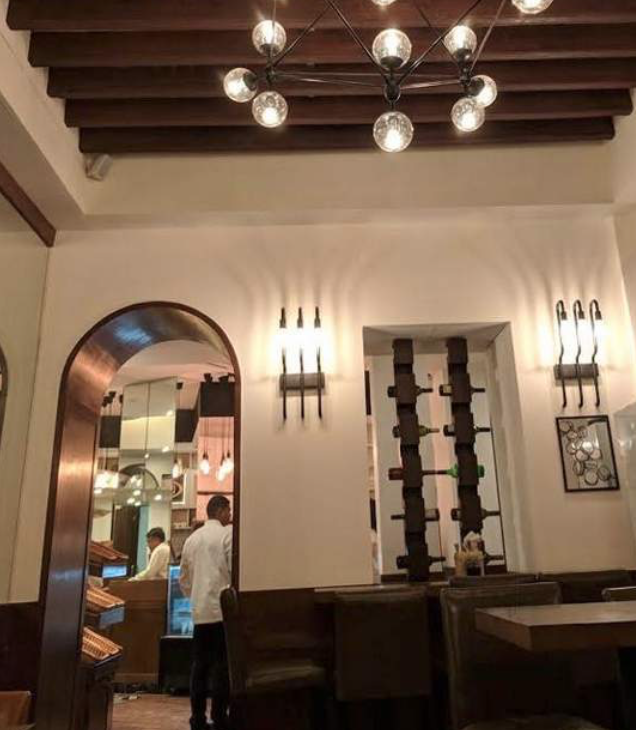 It is great to do such things with your friends. You either have a cheat day/ you go all out with the workout. Plate and Pint offers some great food for both your moods alike. They have healthy salads, protein options and smoothies as well as some great food to satisfy the cravings of your cheat days.
To end with we also had some sea salt caramel and Belgian dark chocolate tart. This was literally the icing on the top of the already fantastic food. The tart came with vanilla ice cream. Heated tart with cold ice cream is literally the one combination that nothing can beat in desserts. It feels like the fusion of two different worlds.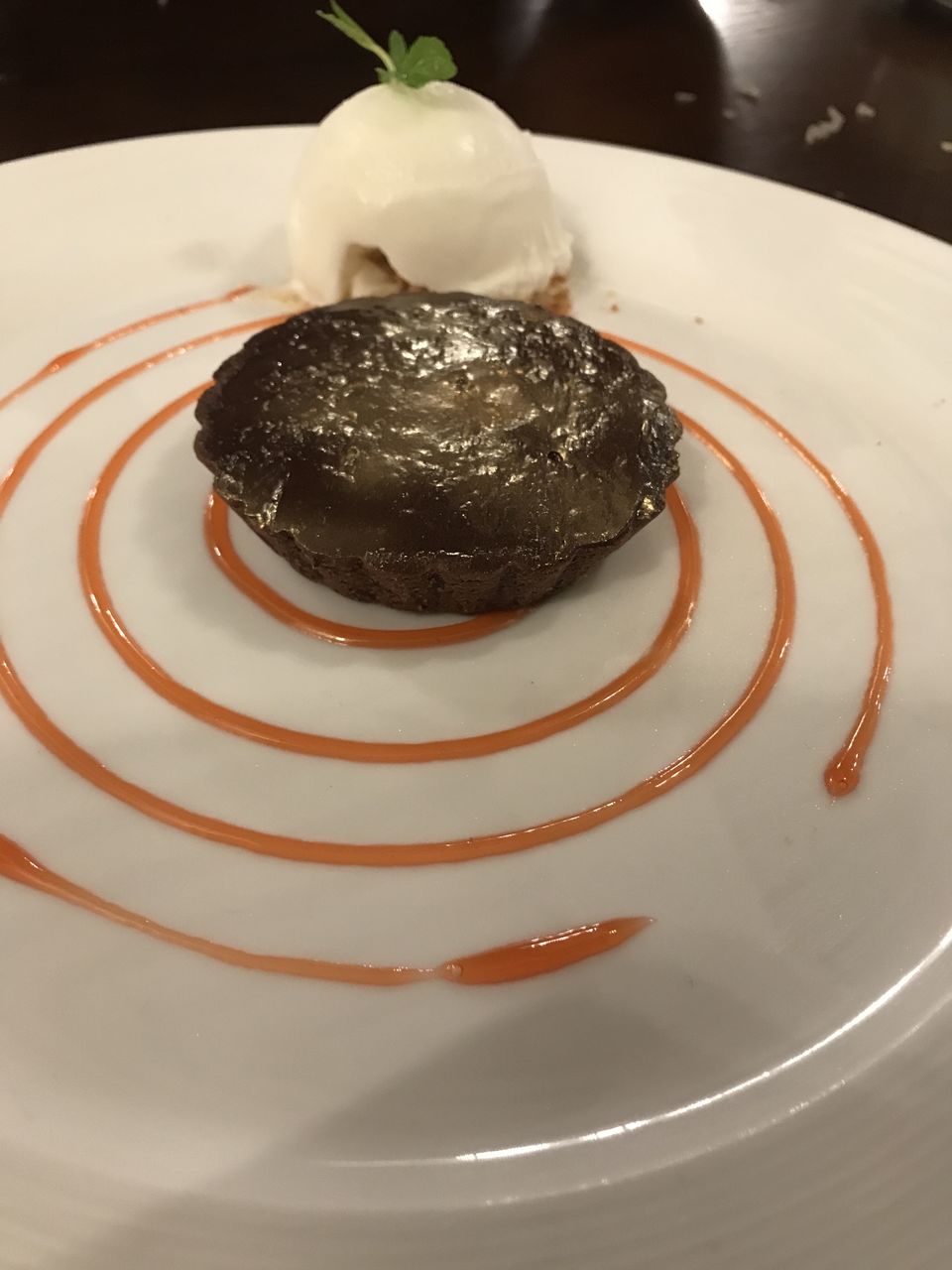 Personal recommendations - For all those going there, you have to try their chocolate tart as well as their zoodles that I have tried before. I am also a huge fan of Aglio Olio pasta and this restaurant has one of the best pastas in town.
For all those of you who have been to Amalfi coast or to Italy, try out the food at this restaurant and let me know if it makes you feel as calm and serene as Italy too. Let me know if it soothes you from within.
Where is it?
It's at Kemps Korner opposite St. Stephen's church.