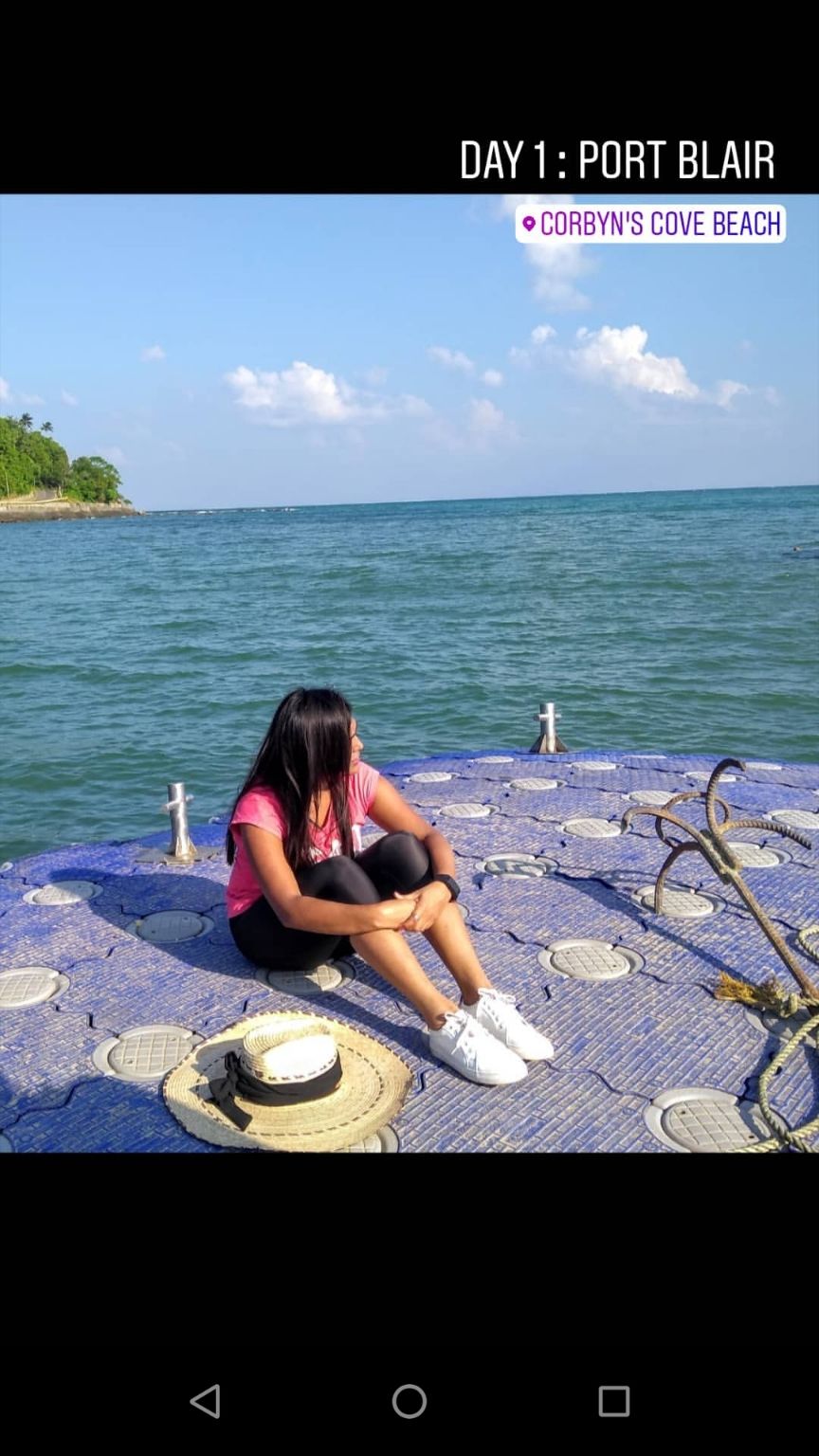 I along with my three friends from Banglore, were all palpitated for the most awaited island trip - "ANDAMAN"!!! . Asusual my desire of having a beach body remained unaccomplished!!! (yet again it is defered to the next beach trip.. soon would attain it, Hopefully!!! )
The trip was planned from 28th Nov to 3rd Dec (7D 6N)
As drafted, we boarded a connecting flight from BLR-MAA (Banglore to Chennai) and then from MAA-IXZ (Chennai to Port Blair); its nearly a 3 hour journey.
It was my first flight experience!! and I thoroughly enjoyed the take off and landing especially when some turbulence was endured (sounds dark.. Oh man!! that jerk feel above over 40,000ft feels adventurous).
Albeit November falls in winter, it didn't seem so in Andaman, it was 45 degree, hella scorching (felt as if I was half baked-you will eventually know as you see my tanned pics!!)
As soon as we landed, my body was devoid of water ( I didn't know that travelling in air causes dehydration, Anyways guys, stay hydrated no matter how small the air trip may seem) and to worsen the condition, it was hell hot (back of my head, I was regretting packing winter clothes which ate up my luggage space!! , but anyway).
So moral is no matter which season it is, always check the temperature prediction on google before packing.
One more important thing is about the cellular services, Jio doesn't work there (we had Airtel and Vodafone service, which workes fine), and not to forget- That only 2G works there, so no fast internet speed and your all attempts of keeping your stories updated on social media fails here!! ( hahhhaa.. Welcome to ISOLATED ISLAND my friend!)
Now we are done with some basic acquaintance talks, let's jump into the iternary.
[Port blair - Corbyns Cove beach - Cellular jail]
▪️After we landed in Port Blair, we had our stay booked at "Hotel SL International" (probably the only hotel which provides WiFi).
Hotel SL International offers stay with good room services; all rooms has television, AC, 24 hrs hot water, cupboards and basic things like clean towels, water fill and electric kettle (big yayy for caffeine addicts)
Good decent meal available at reasonable price.
<Image attached - Google courtesy >
▪️Corbyn's Cove beach is on the way to cellular jail. It's not one of the exhilarating place. This would be the first beach that you would come across, if you follow this iternary, don't be intimidated by all the beach games offered there, believe me, there are so many beautiful and serene places that Andaman offers you, I bet you don't want to miss out those experience, by trying out silly stuff in the small beaches.
<Image attached- personal>
On the way, you can even visit a science museum(its pretty much old and not well maintained) , Again not a place to expect great visit, but yeah if you are taking kids, you can take them there.
<Image attached- personal>
▪️Then comes the Cellular jail, Aah!! This place looks like any another historical places that you visit, but you got to wait until the "Light Show". No Indian comes out of this show unimpressed, the toll of patriotism would be at its peak. Goosebumps of pride is a sure thing!!!
The entry fee at the cellular jail is around ₹50/- (incl. of the photography/videography fee - I suppose ). There will be lot of guides, you can always know it from them or wait to see it yourself (@light show - what I would suggest to do).
<Image attached- personal>
The light show happens in batch lot, so there was a lot of time for the show to commence, so we explored nearby places and its only place with city and beach view together.
Some G. K :: The ₹20 note has Ross Island photo taken from the direction of cellular jail.
On the whole, the feel of first day remains neutral until light shows hits and the feel of patriotism gets infused in you after the show.
Usually the people opting Honeymoon package has these places usually skipped.
Essentials : Waterbottle, cap/hat, sunscreen, shades, Deck yourself in some comfy casual dress.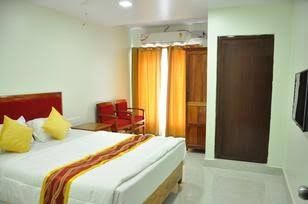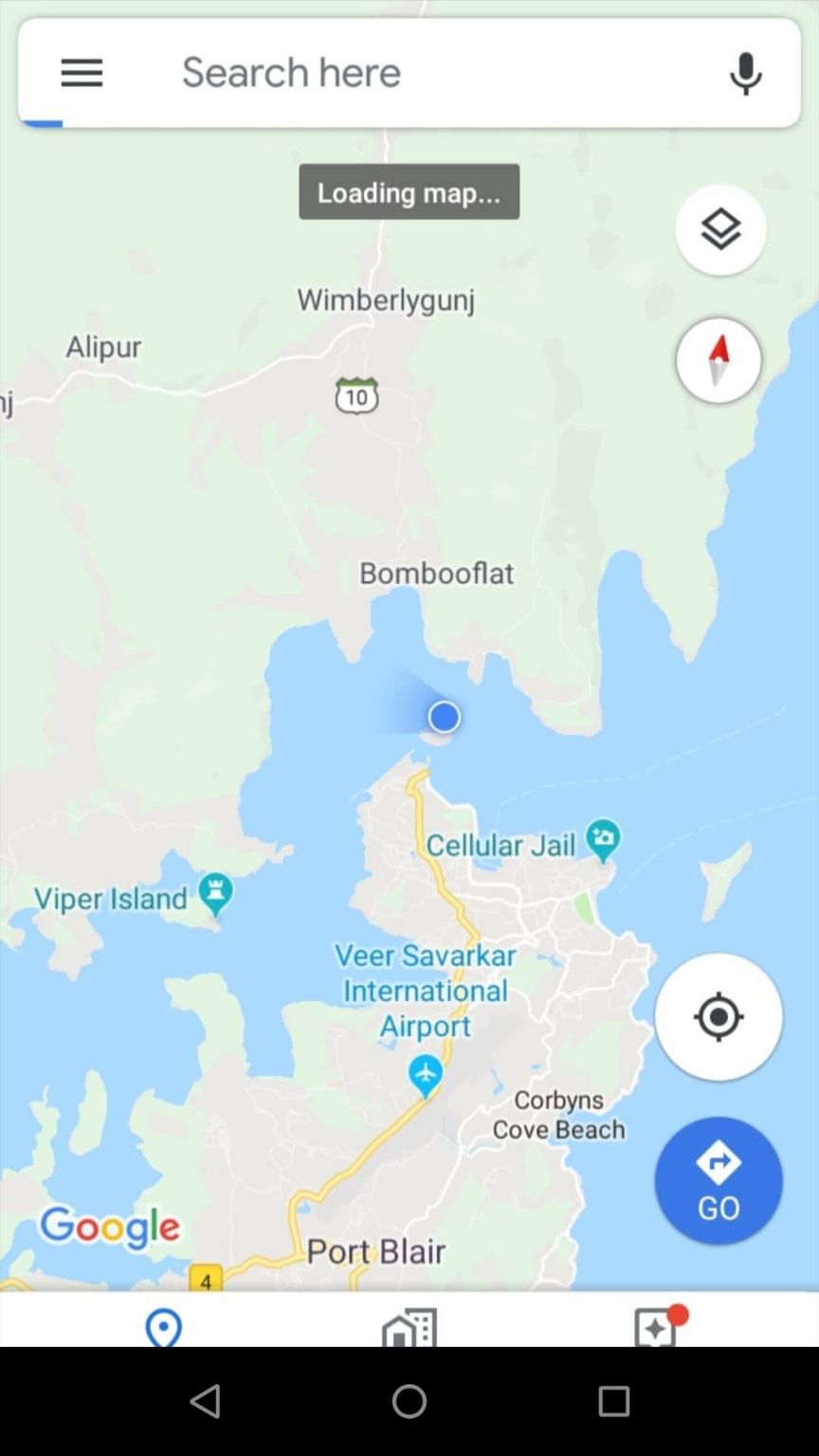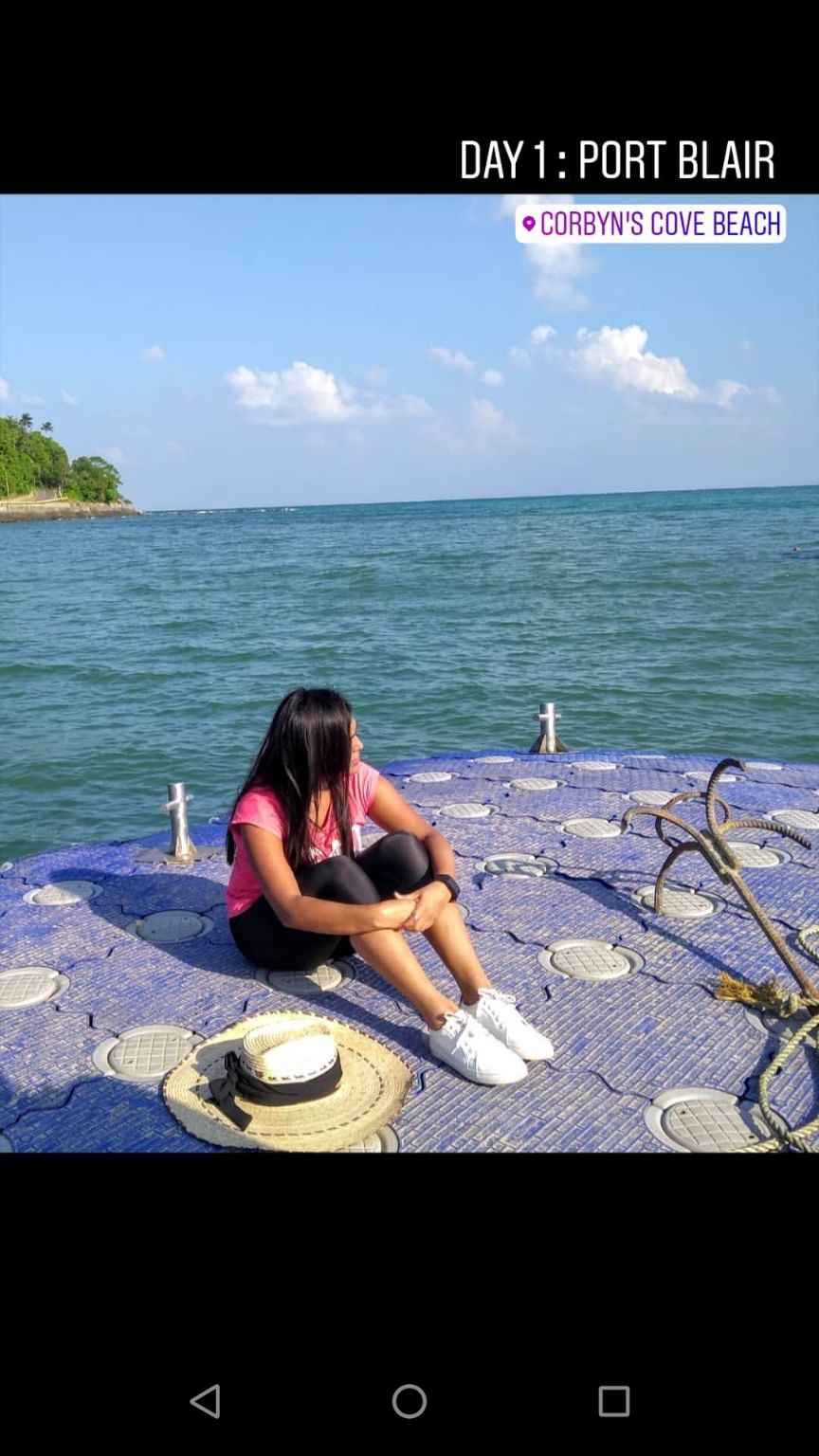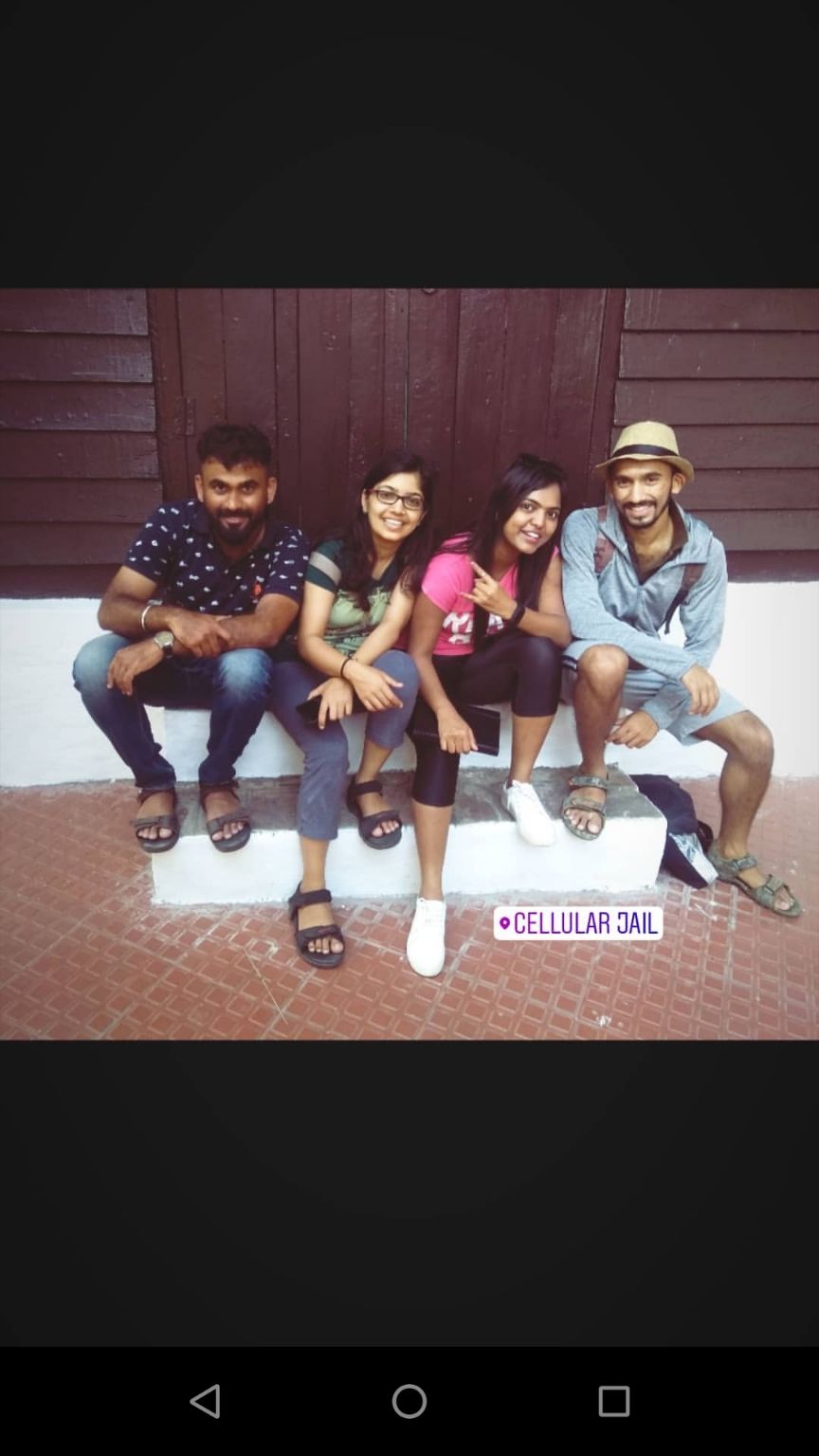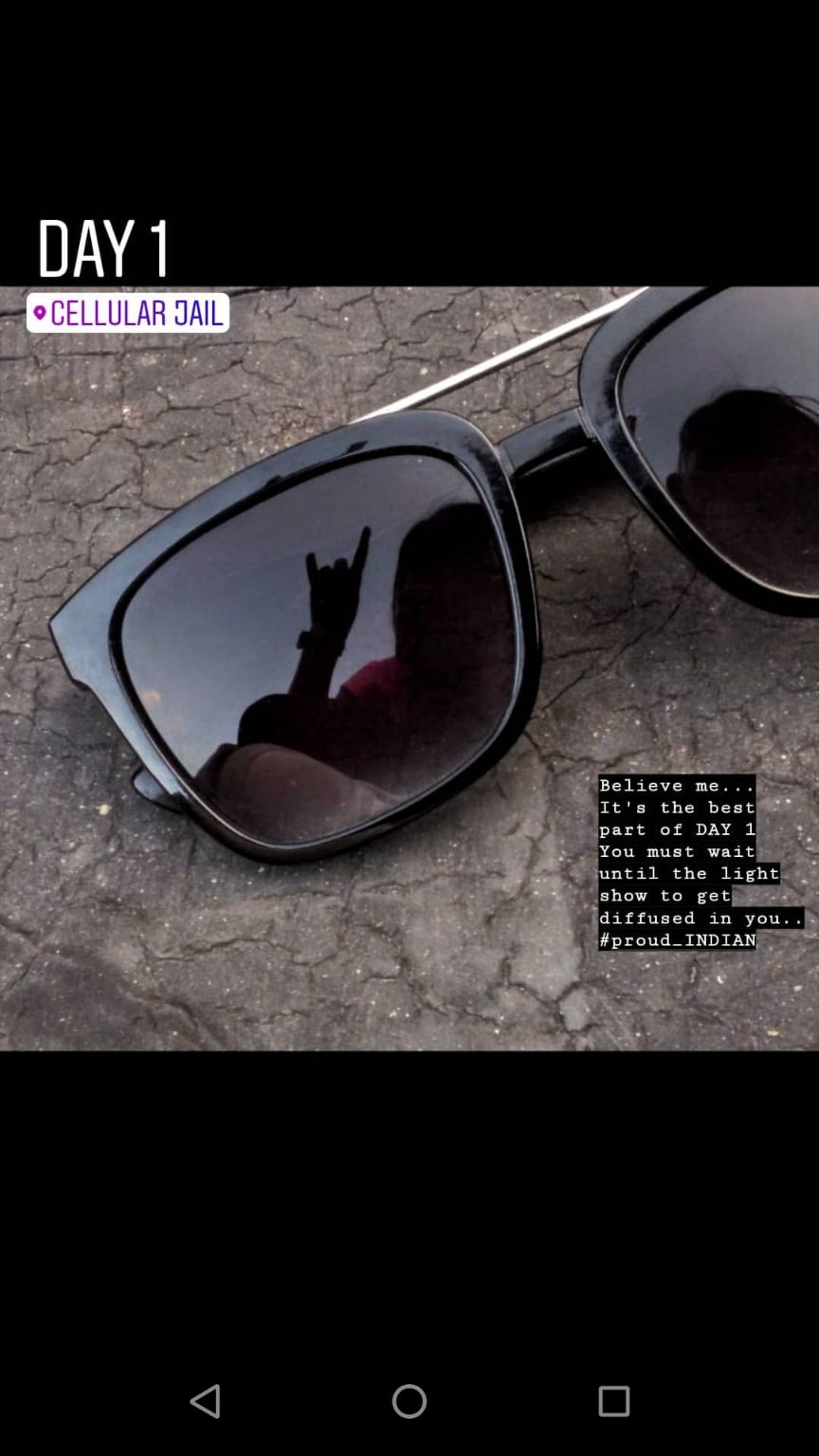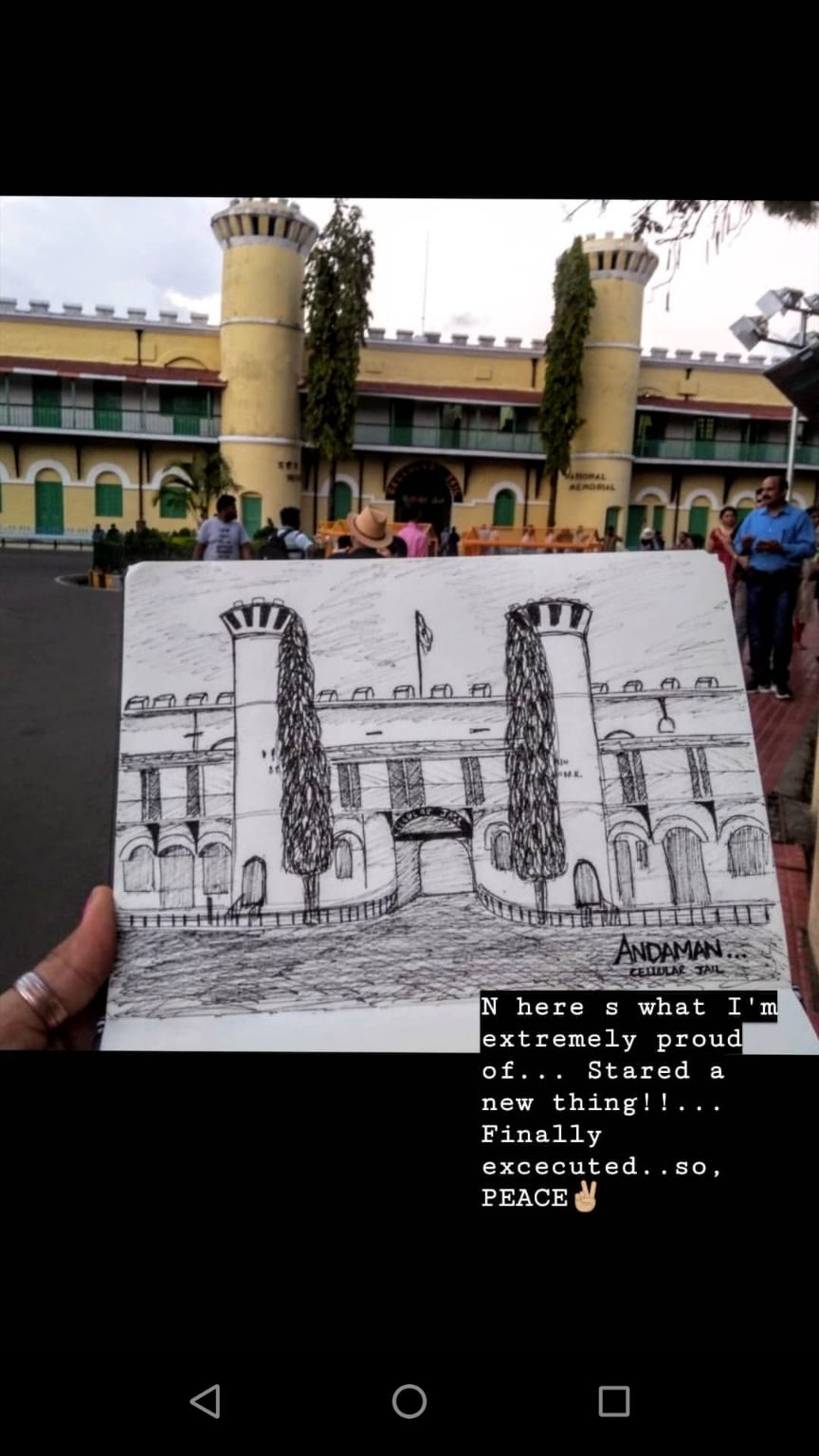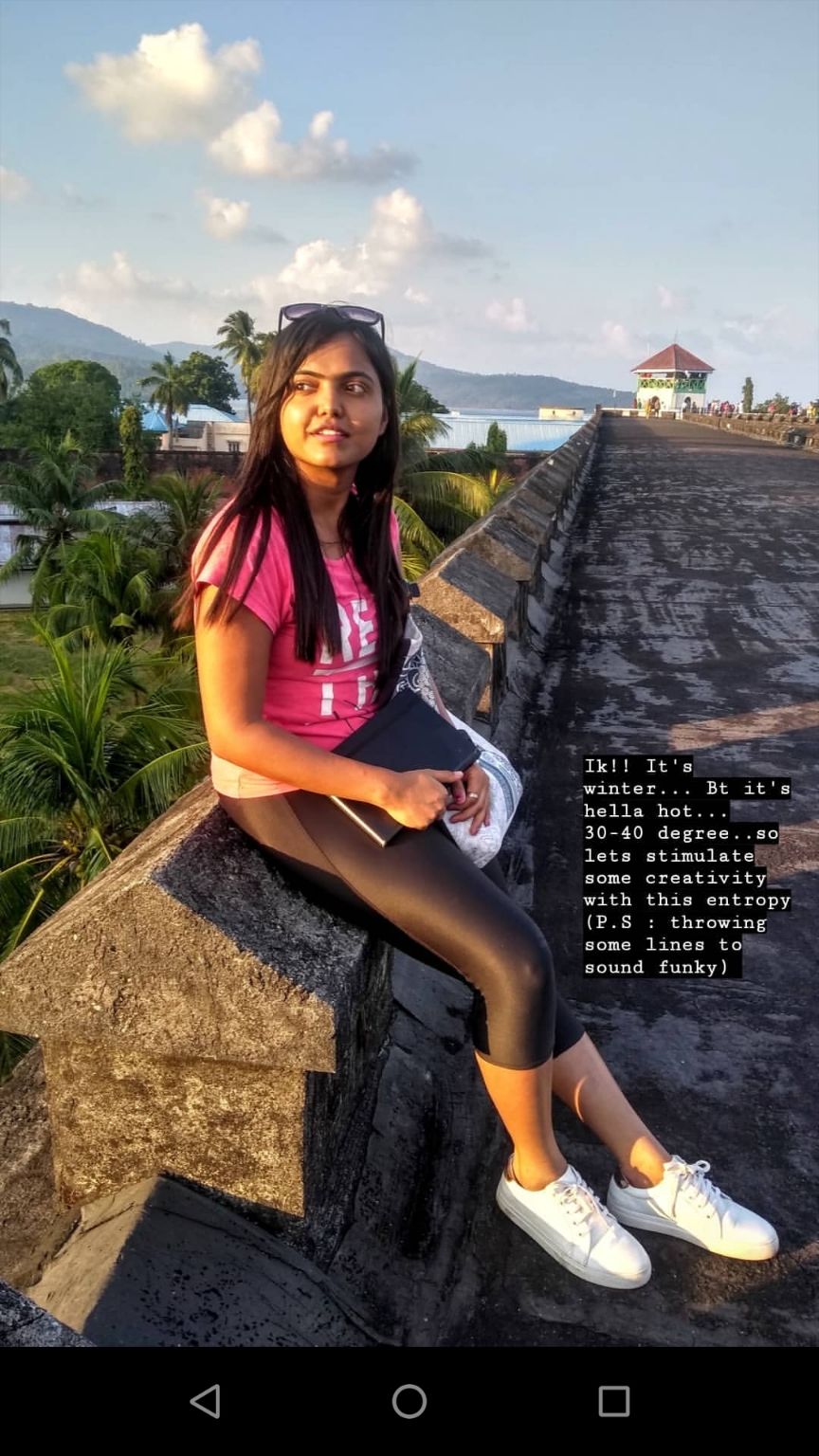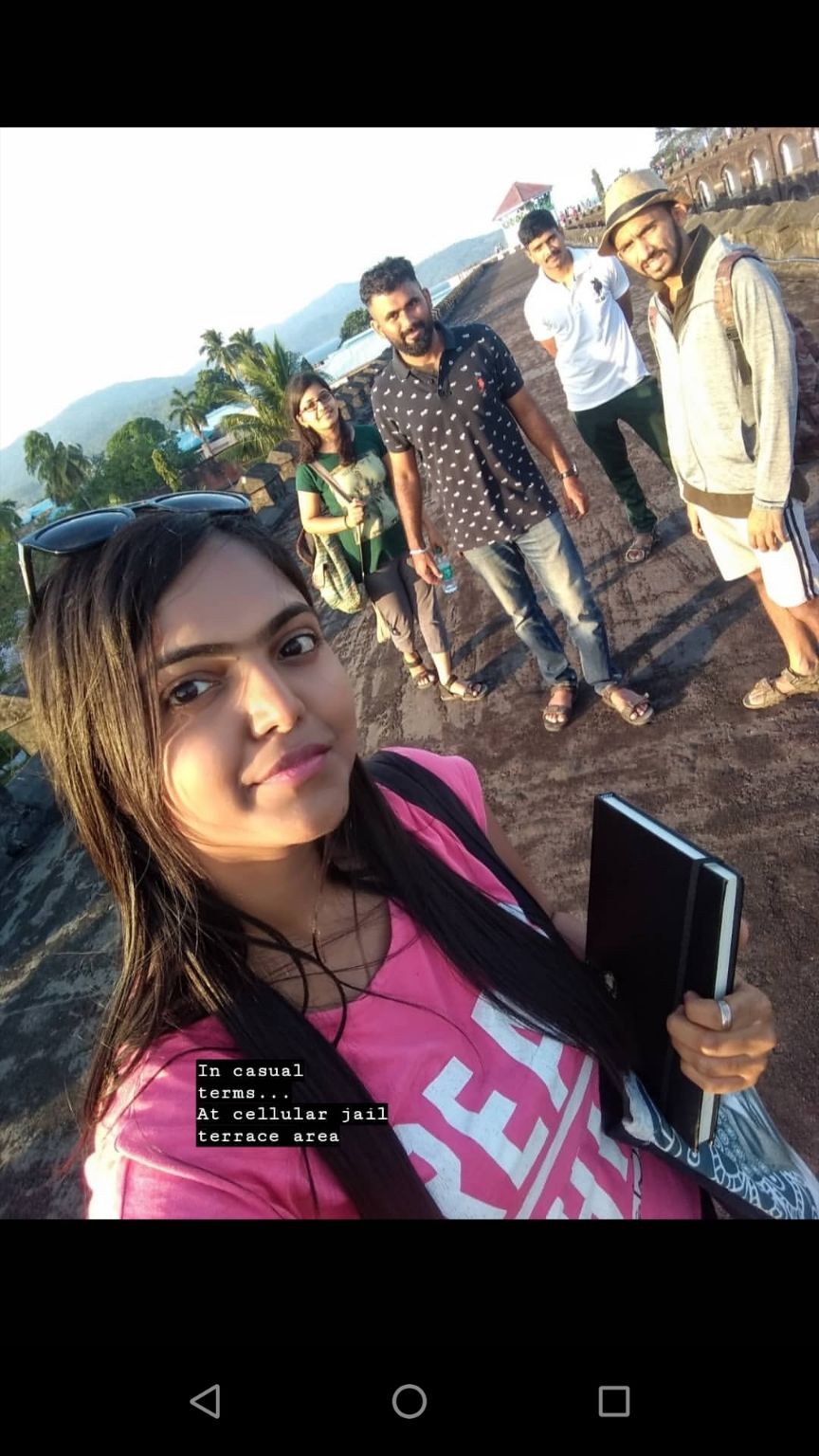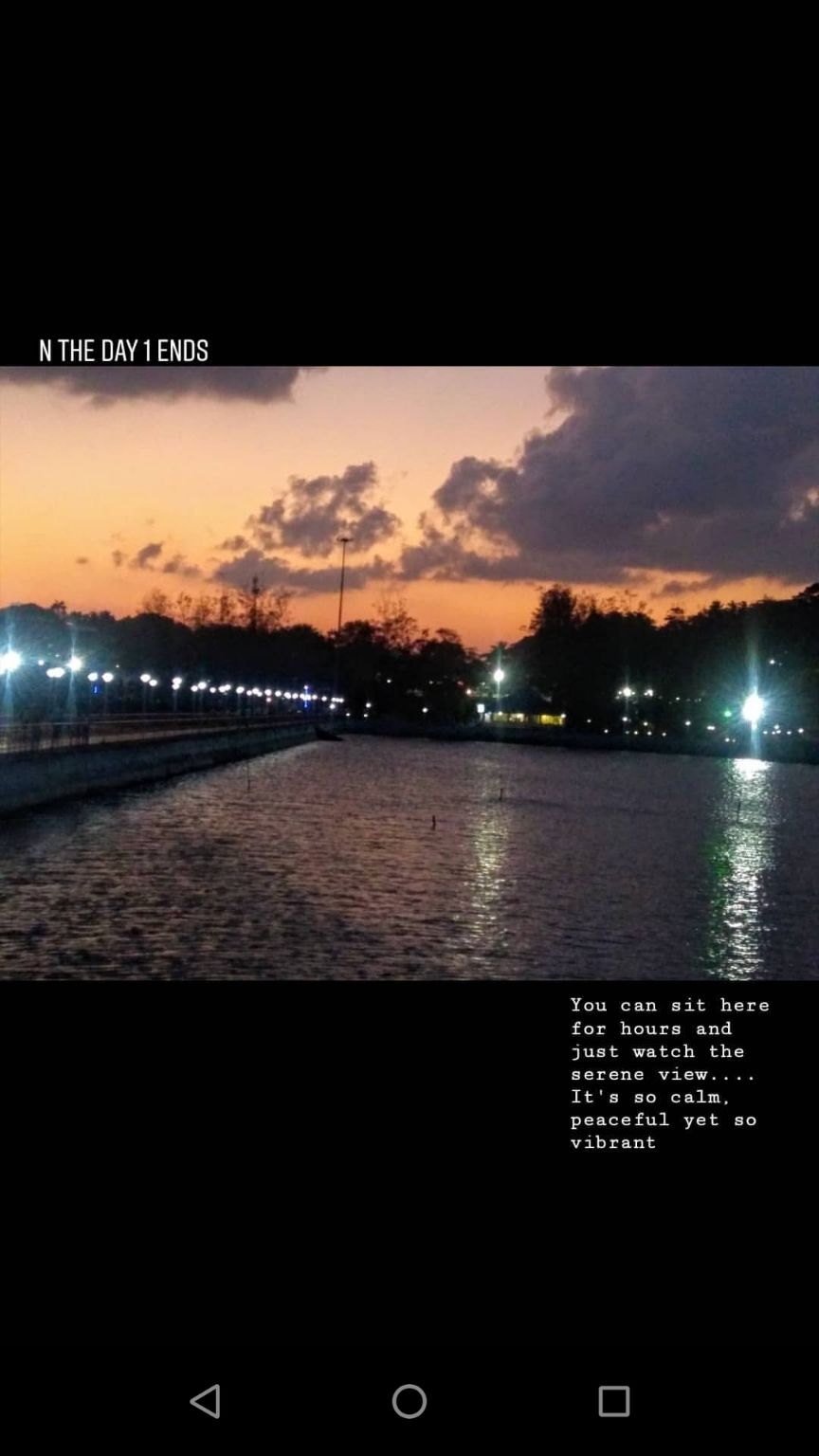 We had to wake up early for Day 2 exploration. And we were surprised to see the clear sky around 5 in the morning. Damn! It felt as if it was 7a.m.
G.K :: The sunrise and sunset occurs soon due to the geographic placement on Andaman, the horizons (longitude and latitude) plays with you.
[Viper Island + North Bay Island]
As the weather was bad, travel to Ross island was cancelled.
How commuting via bus/metro is so common here, likewise tourists commute through seaways for ever next destination.
All the tourists visiting these places are given basic information about these places and what and all one can enjoy there. If one is going to try any water activity in any of the island, must register for it before people are boarded into ship (this enables them to keep track of the traffic of visitors for particular water activity for the day)
▪️Viper Island is the place used by British to hang the imprisoned political people, when we visited, the place was being restored. The place isn't tourist catchy, but good pics can be captured.
<Image attached - personal>
▪️North Bay Island is perfect for the water activities. One can try out various activities such as sea walk, scuba diving, glass bottom ride, snorkelling etc
Sea walk costs around ₹3.5k (incl. of photos and video underwater) - its worth the amount, you get to see a wide varieties of sea creatures, corals etc.
In sea walk, you got to wear a heavy helmet kinda thing that protects your head from underwater pressure and walk on the bed of sea. No breathing equipment would be required as the helmet doesn't allow water inside and allows diffused oxygen for breathing.
<Image attached - personal>
Important : Usually they tend to burn the photos and videos in a CD, so make sure you have got the CD containing your pics, manier times, it here exchanged and you couldn't wish to be more pissed off.
There are shops on the shore of Northbay Island, where you can buy some stuff (the same kinda things is sold all over Andaman, but in North Bay it is much cheaper compared to the shops in city or at Niel and Havelock island!)
Essentials : Waterbottle, cap/hat, sunscreen, shades, Swimwear, pair of dress, towel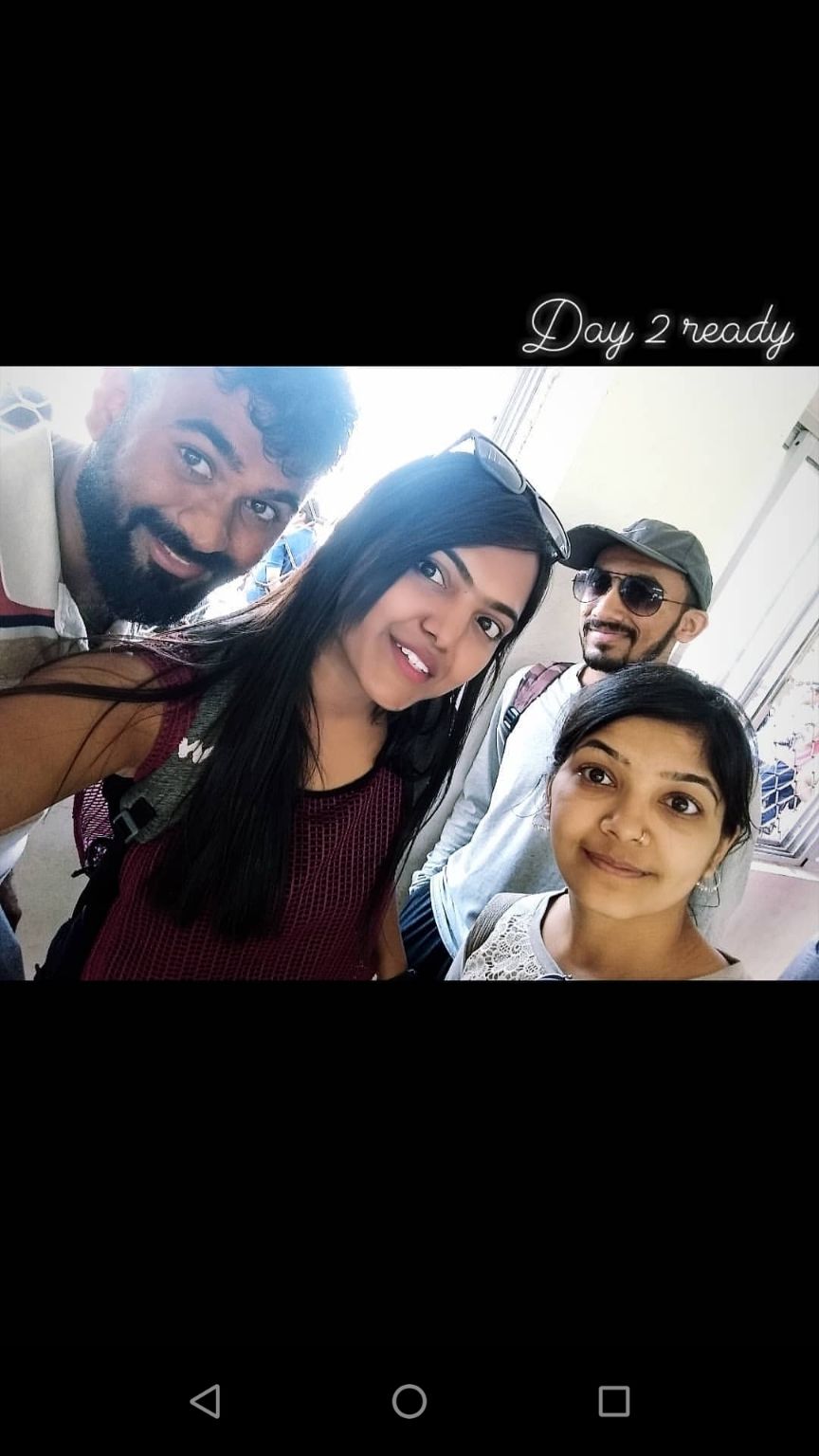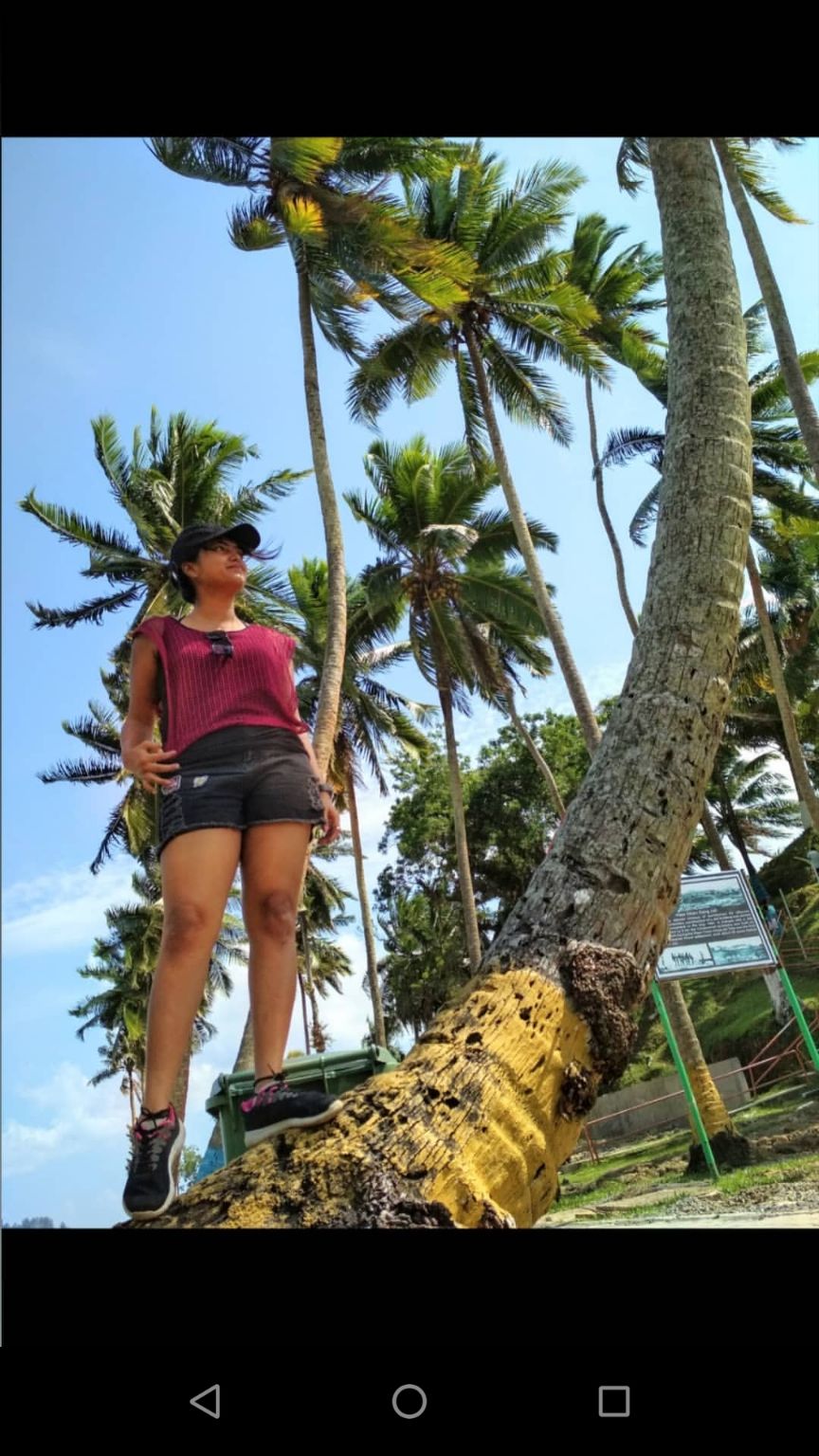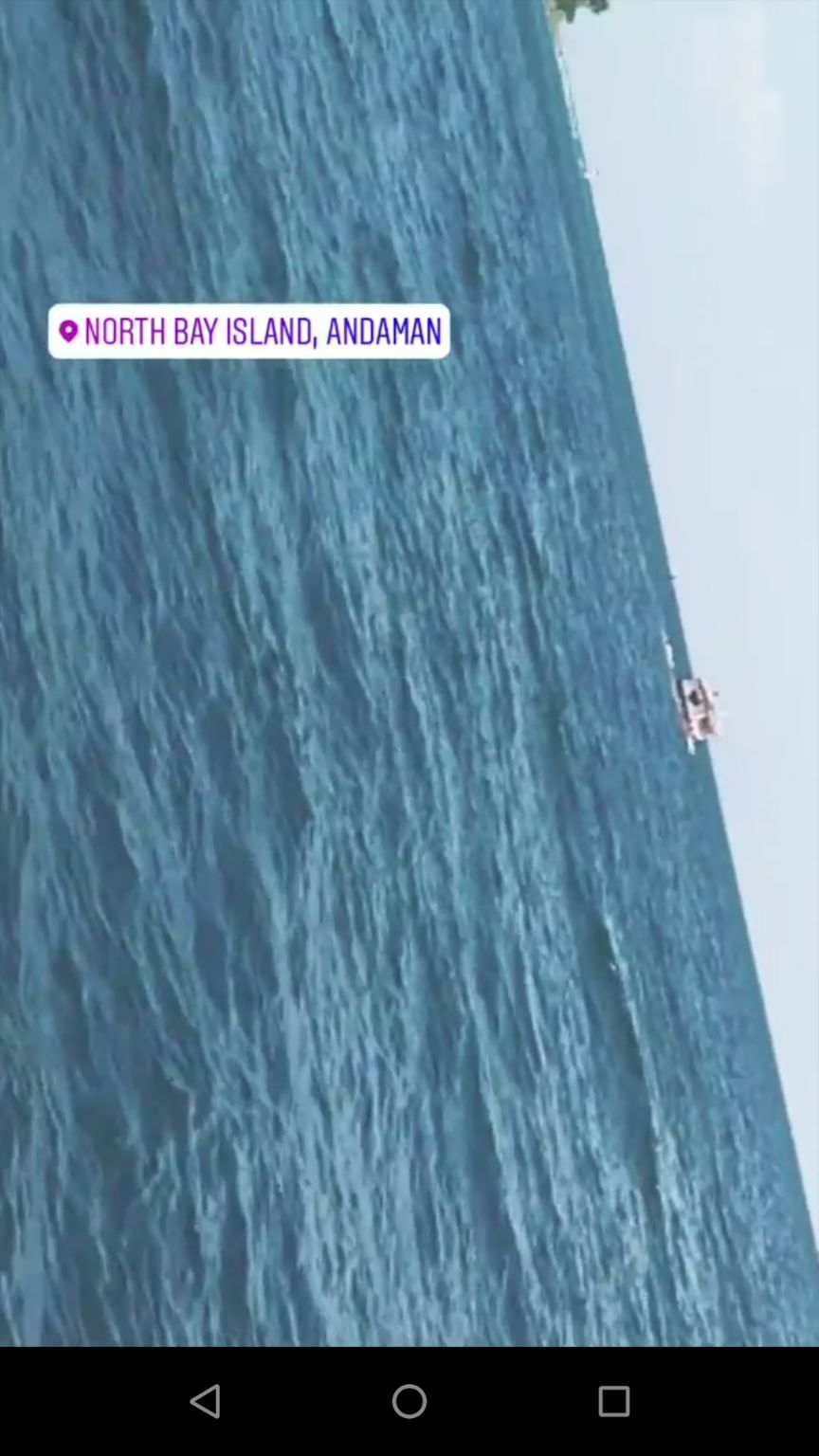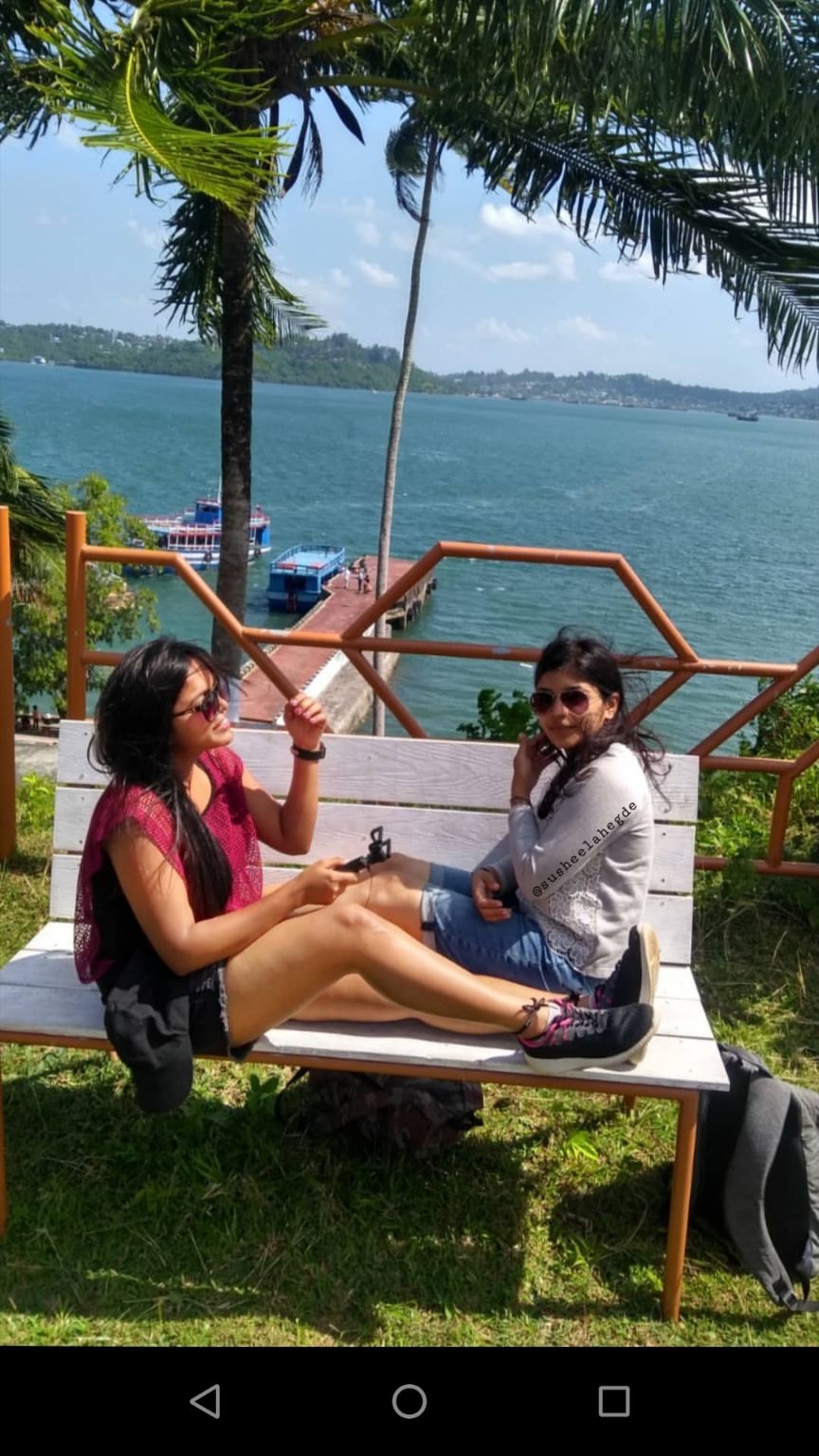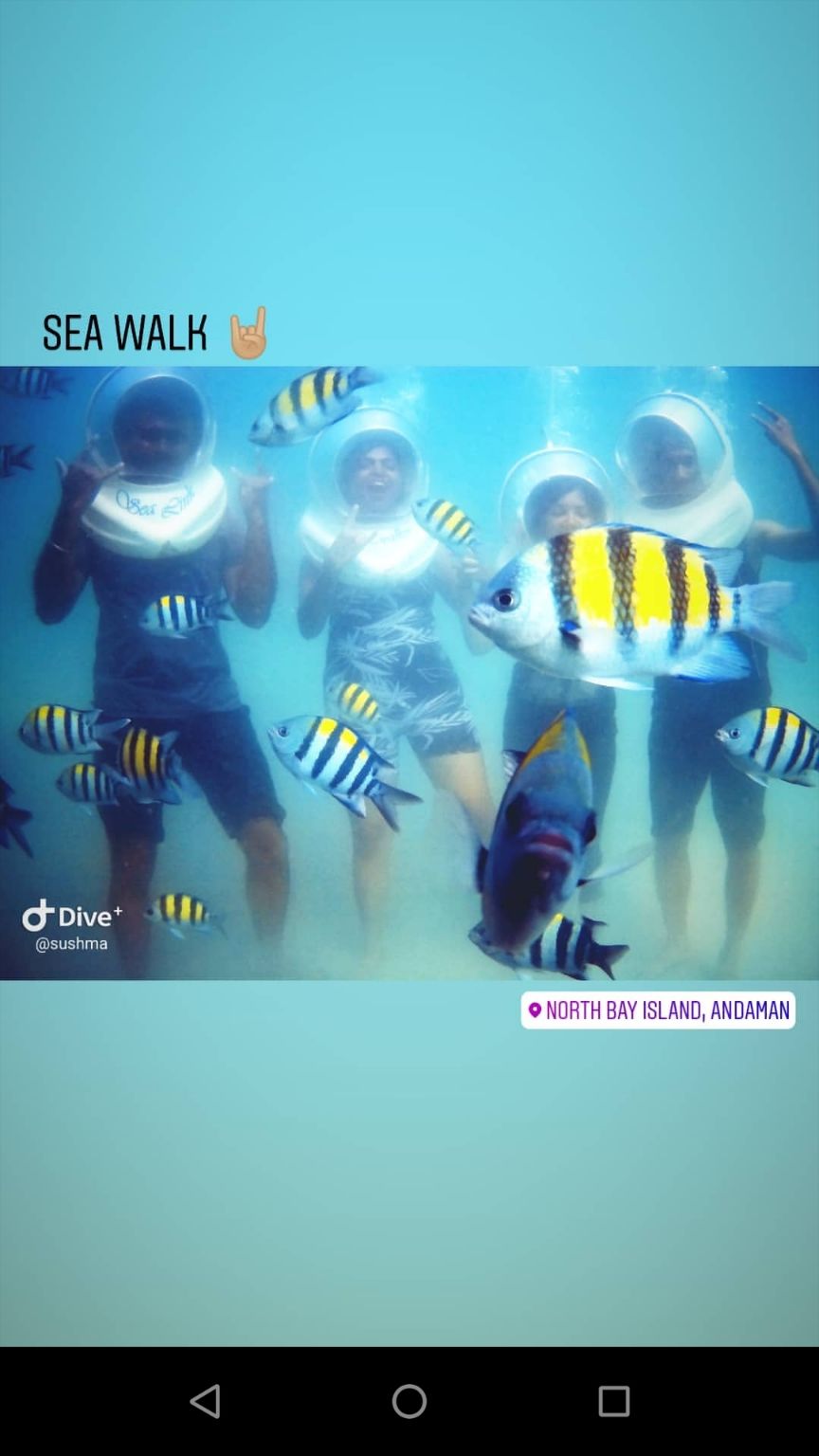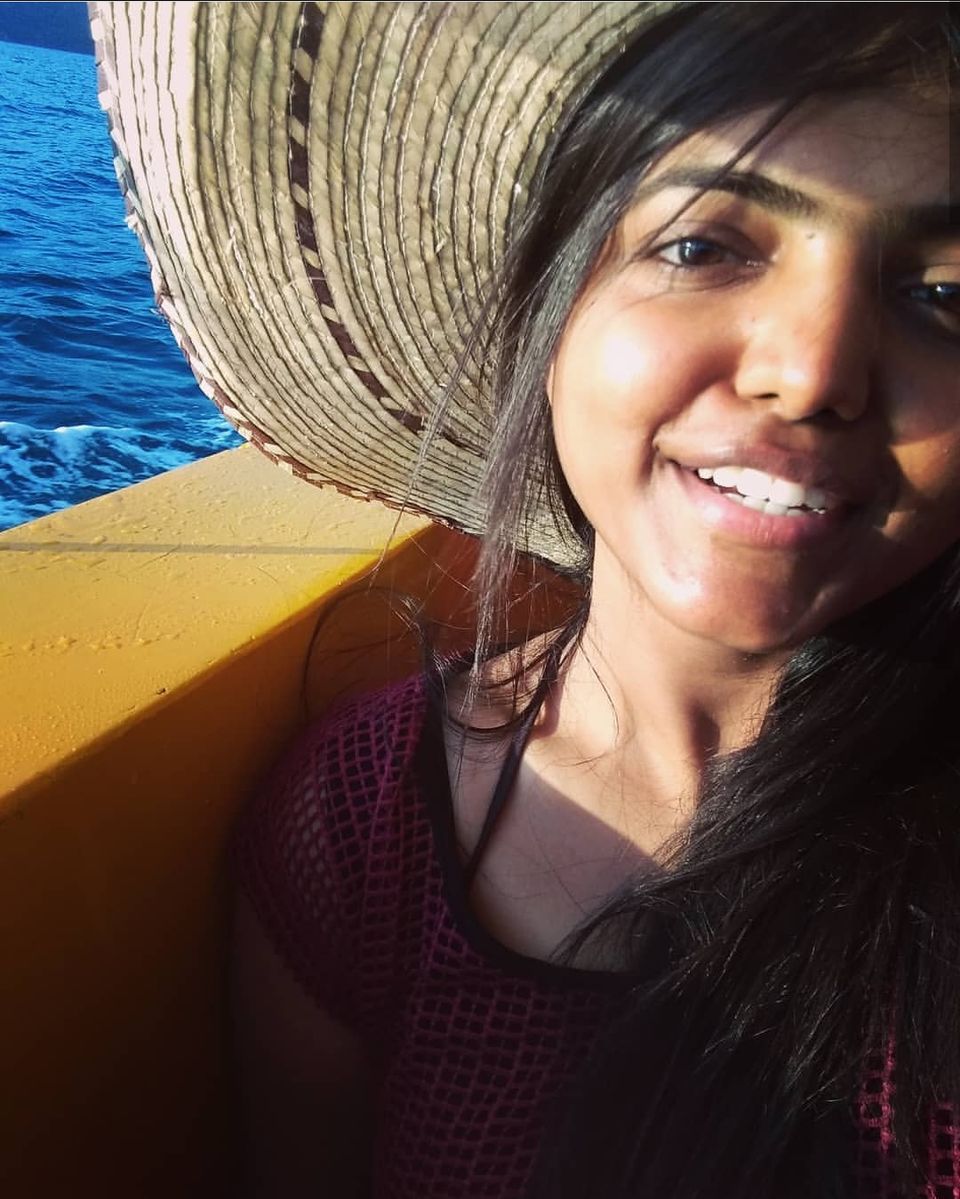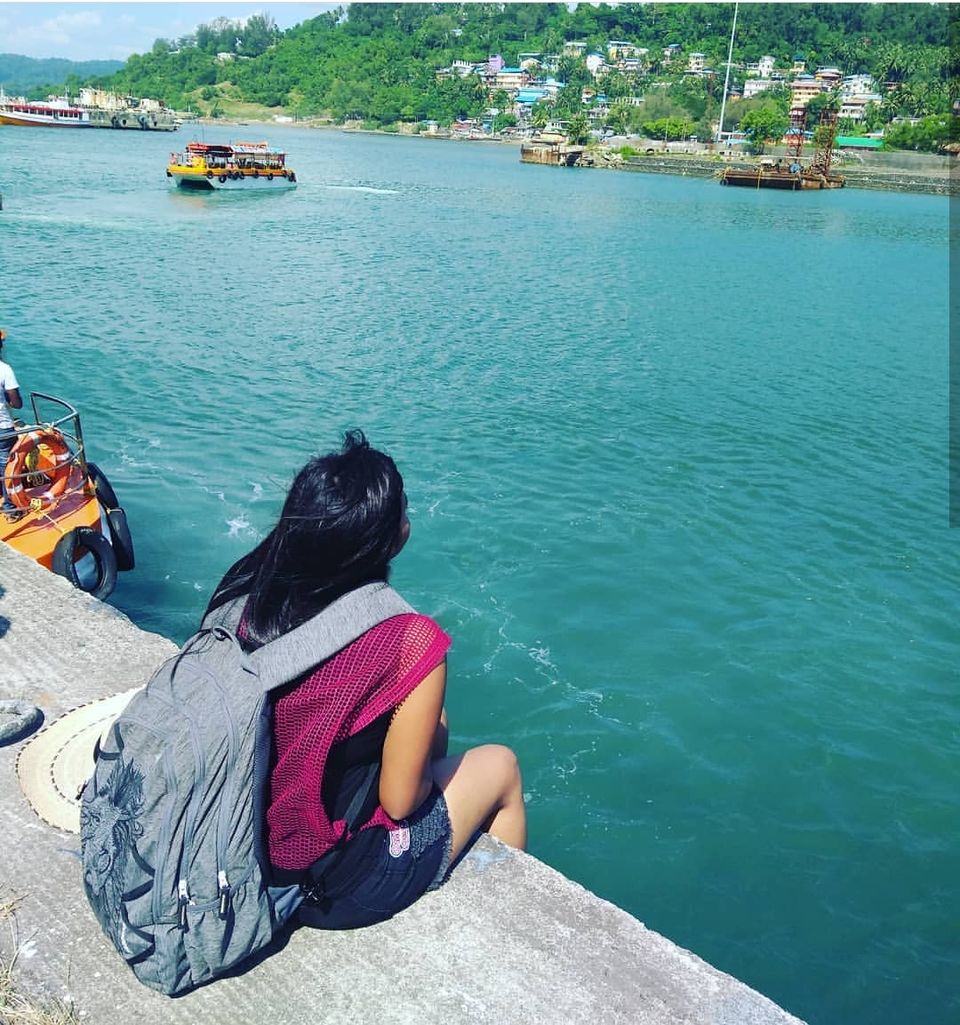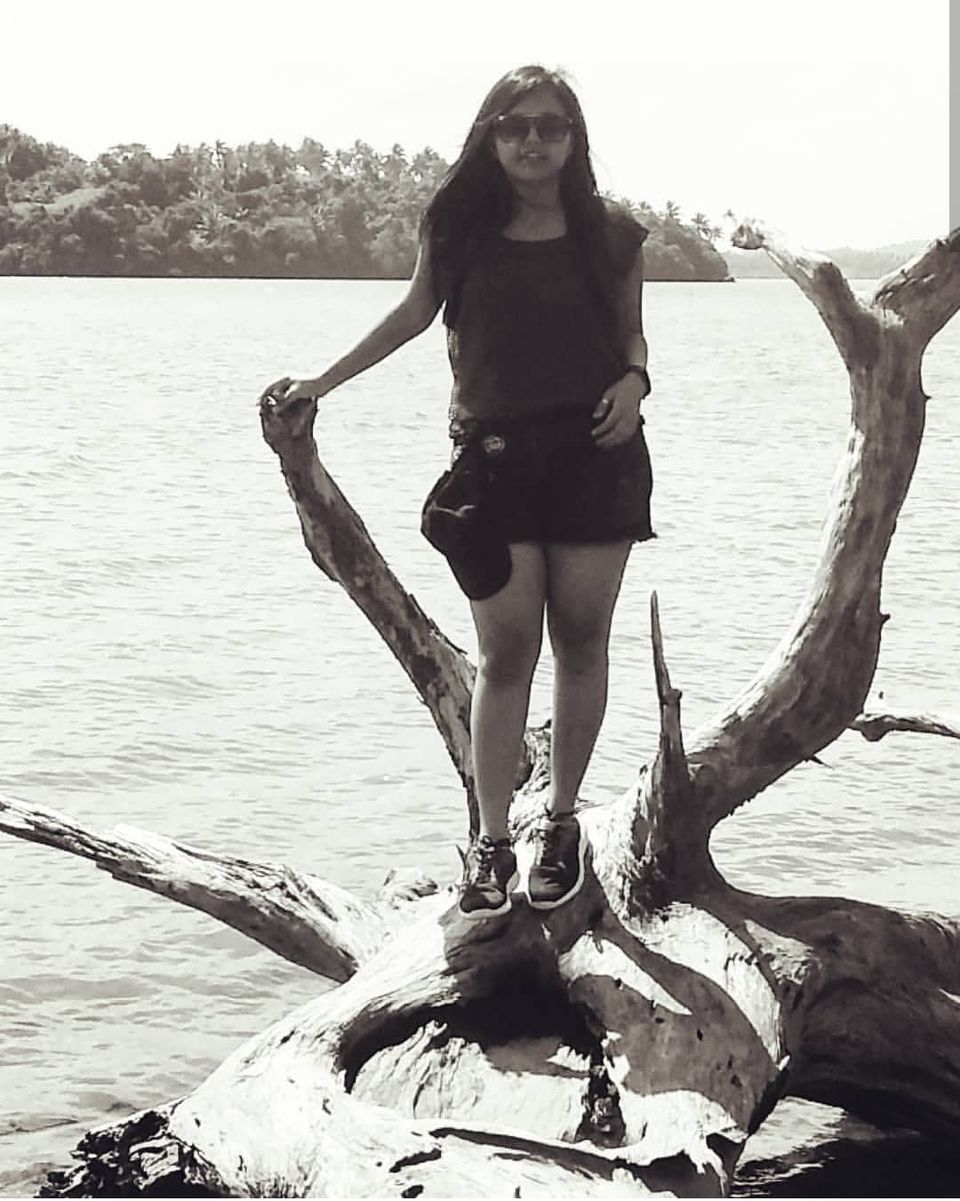 The places covered so far are from South Andaman, now we are all up to explore middle Andaman.
[Baratang Island] and back to Port Blair
In order to go to Baratang Island, one must cross the habitation of Jarawa (tribes of Andaman), all the vehicles going to Baratang, will line up around 6 in the morning, after enough vehicles have lined up, all vehicles are sent in flock. The localities/driver/guide will warn you not to attempt any kind of interactions with Jarawa; like taking their pictures, getting them or giving them any items etc. On the way we met many Jarawas, even one small boy stopped our vehicle to ask water(they too talk in Hindi.. Weird right!!.. They even were wearing normal clothes!! We got to know later that government provides them with basic faculties, so that they allow tourists from the way without harming and they will stay in harmony with localities and government)
▪️On the way to limestone caves, its such beautiful scenic view, feels tranquil. The day was magical, after we reached the place, in order to get to the caves, we were taken in a jet boat, we all were very much fascinated to witness such lush green mangrove everywhere. You have to go for around 1km inside the forest area to see the limestone caves, looks creepy (because you mind starts forming figures on the stones and the water keeps dripping from the stones... Looks straight out of some horror movie, except there will be lot of people around you, lot of chaos and it doesn't seem as spooky as I told, but yeah, if you want to do some creepy cinematic stuff there, you can!! ). On our way back, it started raining, and believe me, there is something magical about experiencing water below and above you at the same time... Water hitting water forms a white thick fog, gives you an experience of floating elsewhere... We all thoroughly enjoyed the dreamlike scene.
Essentials : Waterbottle, cap/hat, sunscreen, shades, Deck yourself in some comfy casual dress.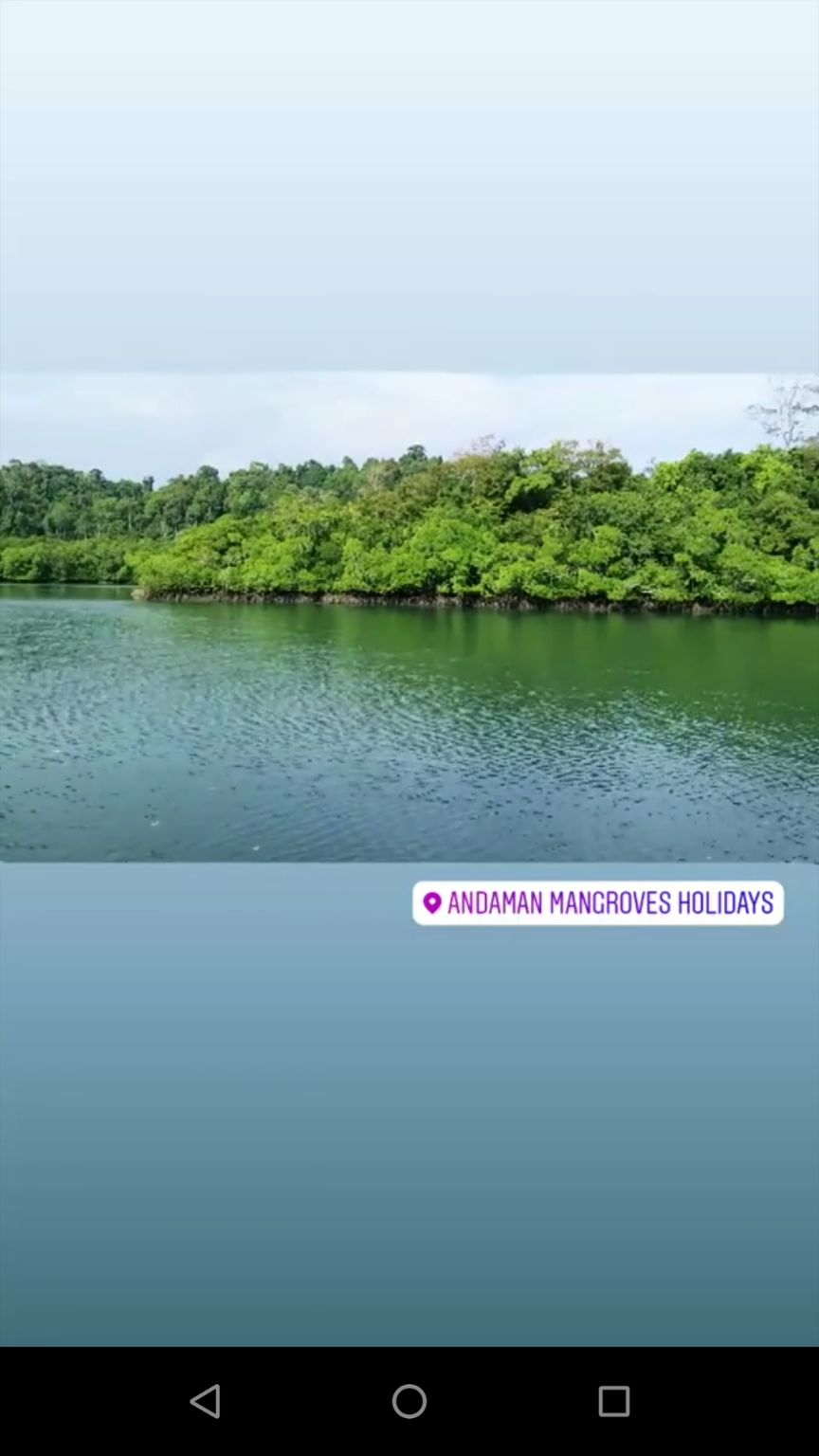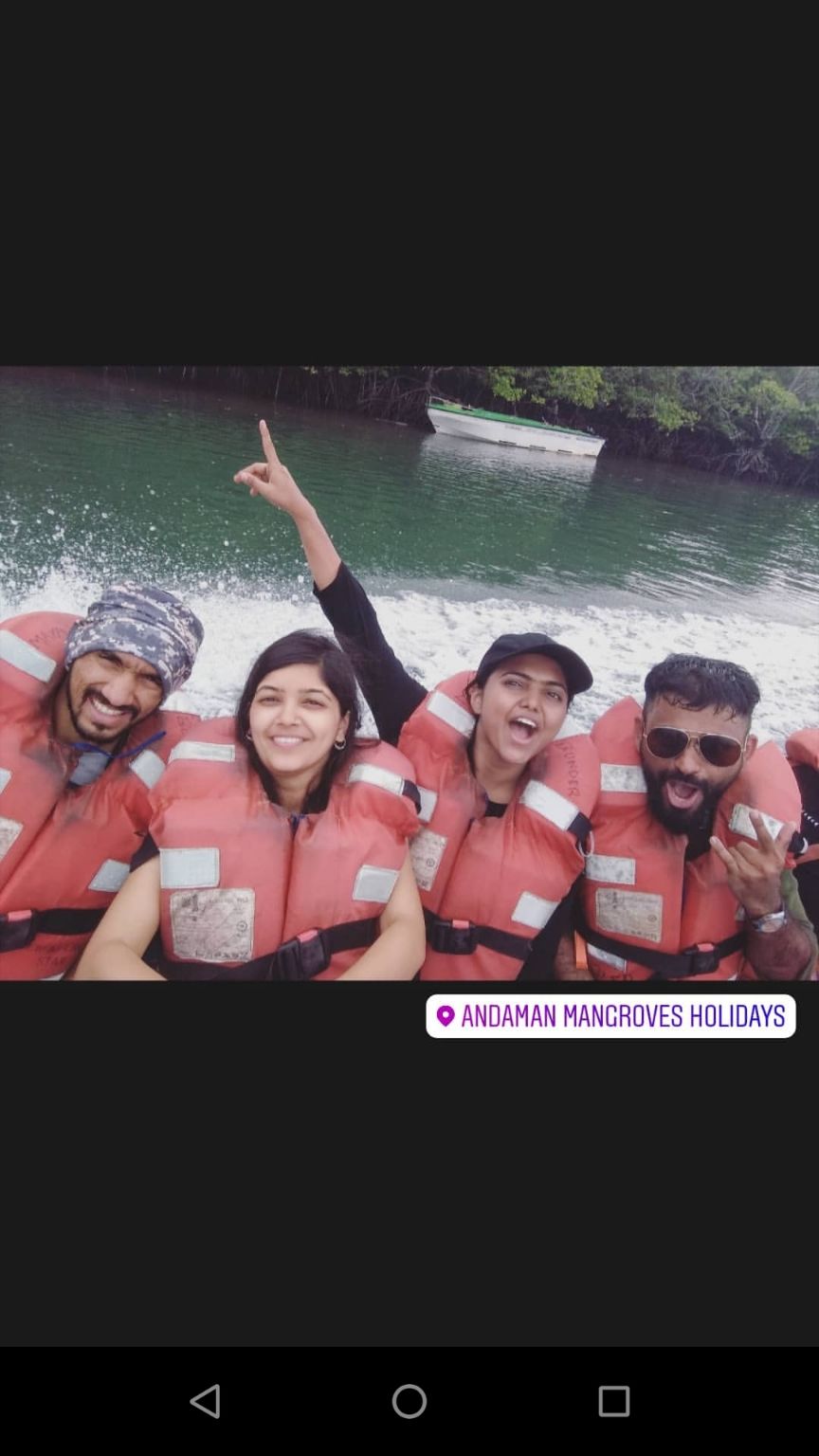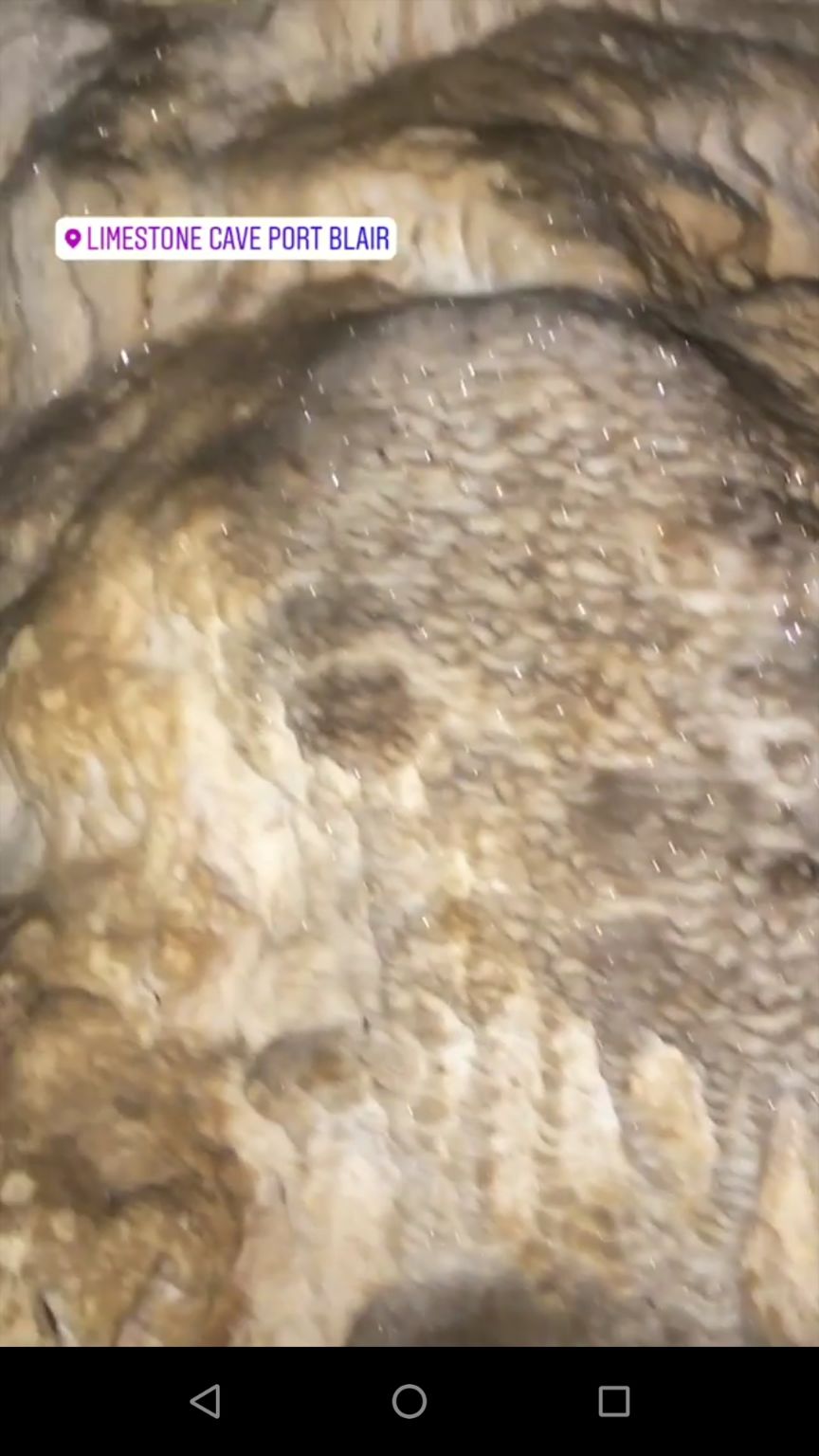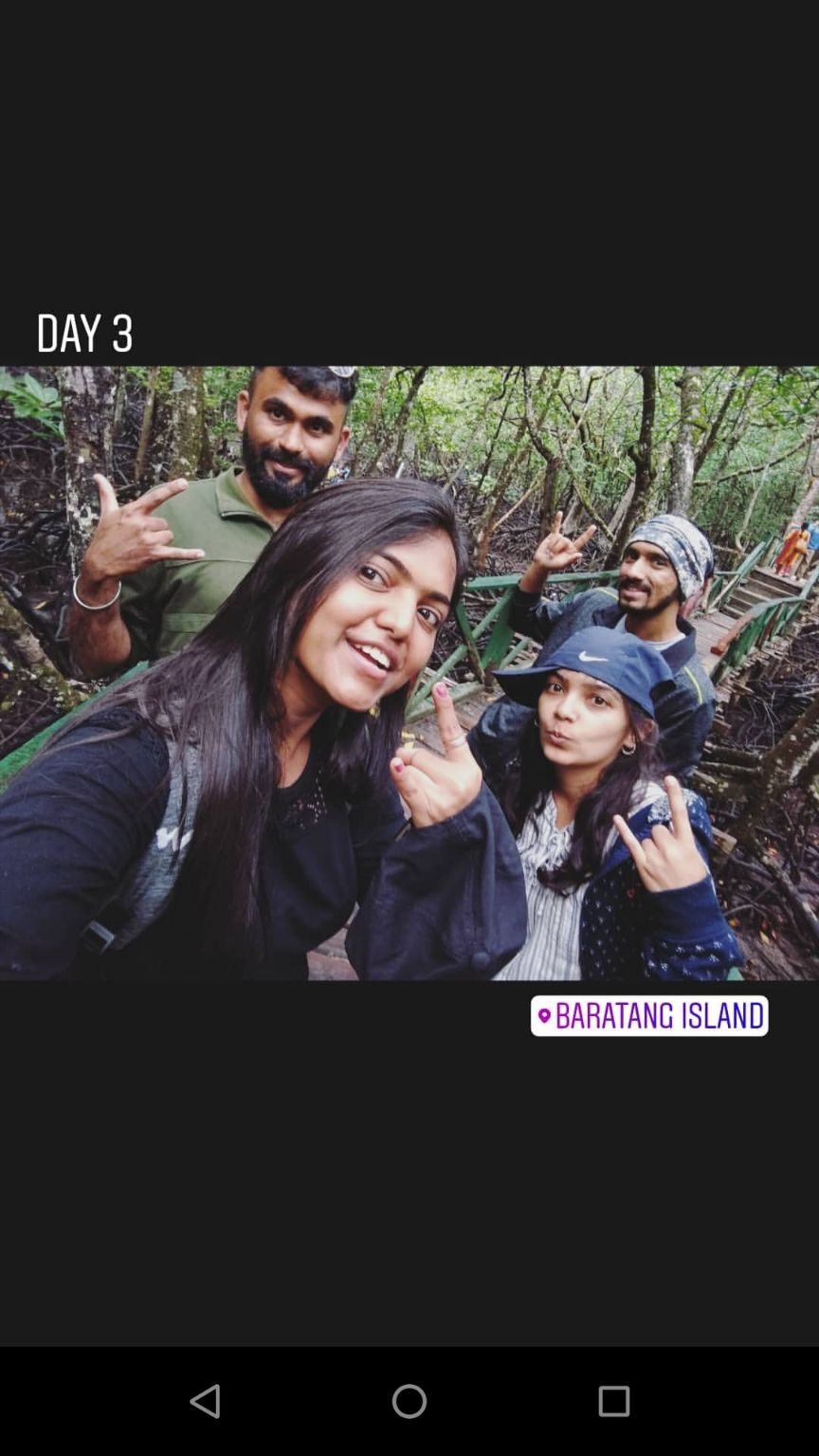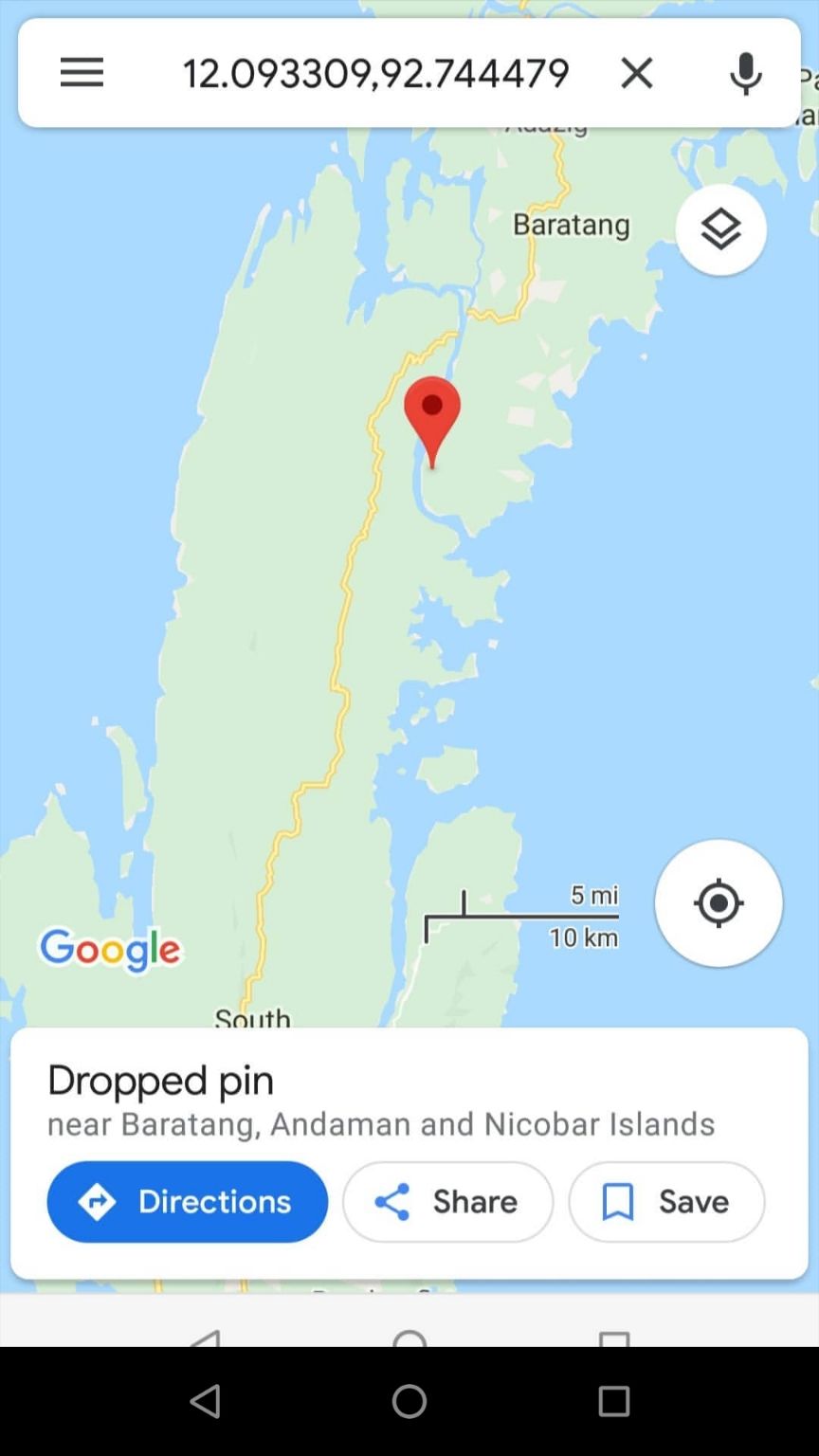 [Neil island +Bharathpur beach+ Lakshmanpur beach]
Neil and Havelock are the honeymoon spot. Once we reached Neil, we stayed in a "Hotel Sarthak", stay wasn't bad, but yeah! Food was. During our stay there, we had our dinner and breakfast at a house conveted hotel, managed single handedly by an Uncle(he was our life saver).
▪️Our first visit for the Natural CORAL beach, you will get to see small crabs, scorpio inside the dried coral there. It's a good view and people aren't allowed to walk bare foot at some places there, as few sea creatures would spread acid in the place where they stay.
You can spend around an hour there.
▪️At Bharatpur beach, we tried out scuba diving(we had an ZNMD image in our head, our experience was no where close to it). Here, we were thought some basics on how to wear the equipment and how to handle pressure (nose/ear blocking, water in eyes etc scenarios and you need not know swimming to do scuba as trainer will be with you). We weren't given any fins to wear, instead they tied around 10-15kg weight to our hips and a trainer will direct you in water. I suggest not to try scuba in India(both experience and photos were bad - it was charged 4k/person)
DAY 4 experience was a bit low after our scuba, as it didn't go well as expected and few of us fell ill (only physically and mentally fit people get to do under sea activities, no BP, mental trauma, sinus, injury etc)
Essentials : Waterbottle, cap/hat, sunscreen, shades, Swimwear, pair of dress, towel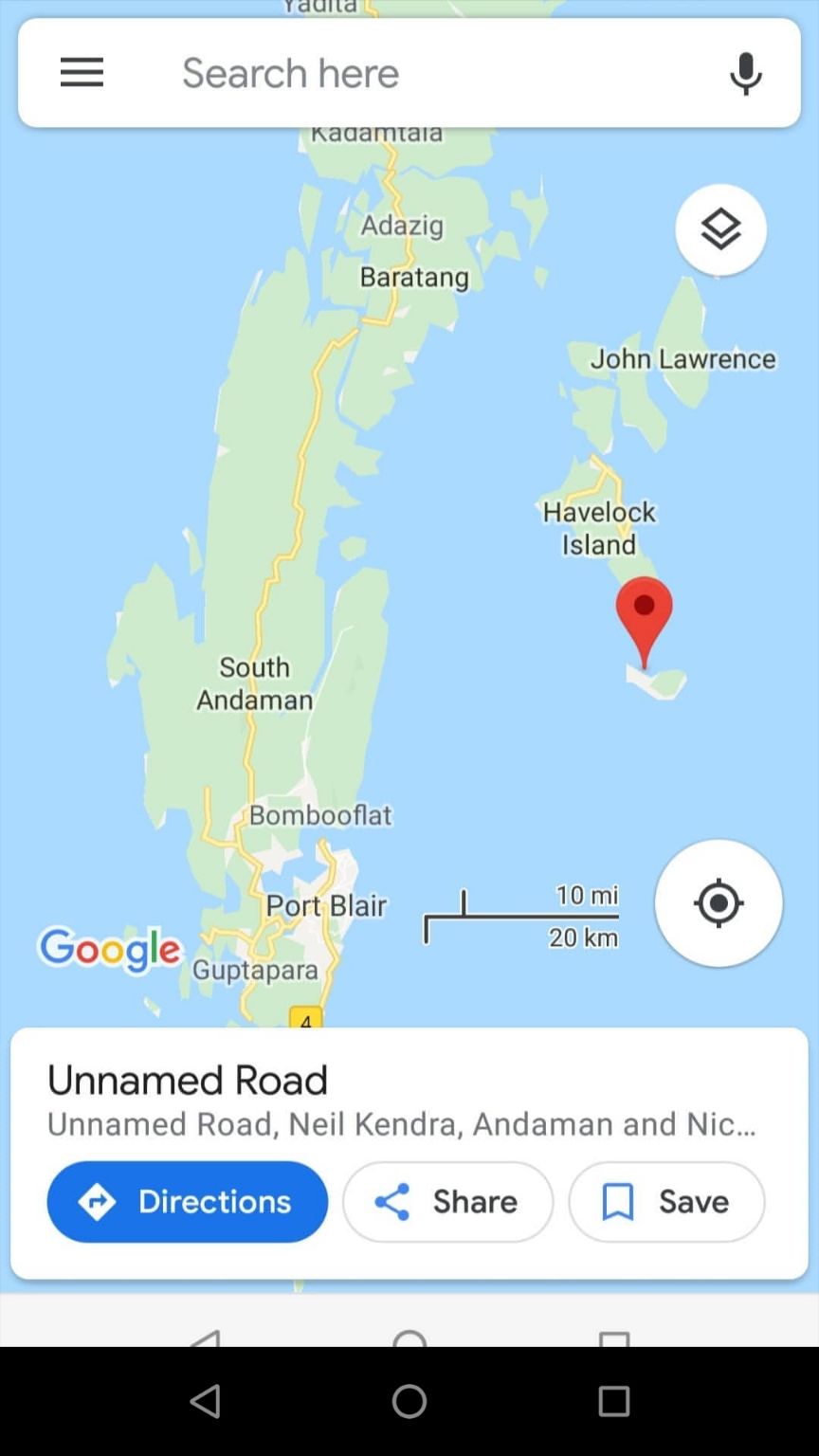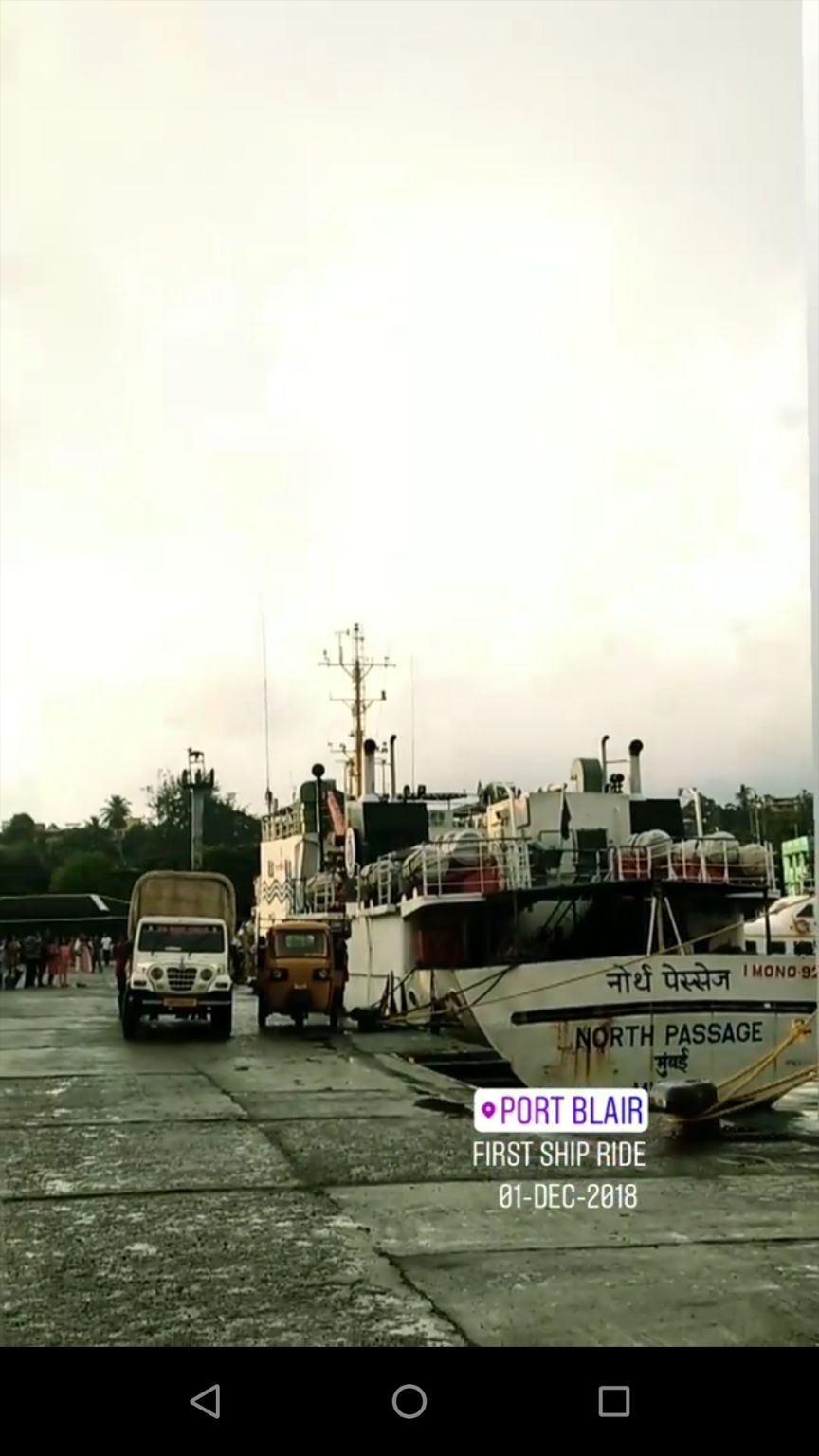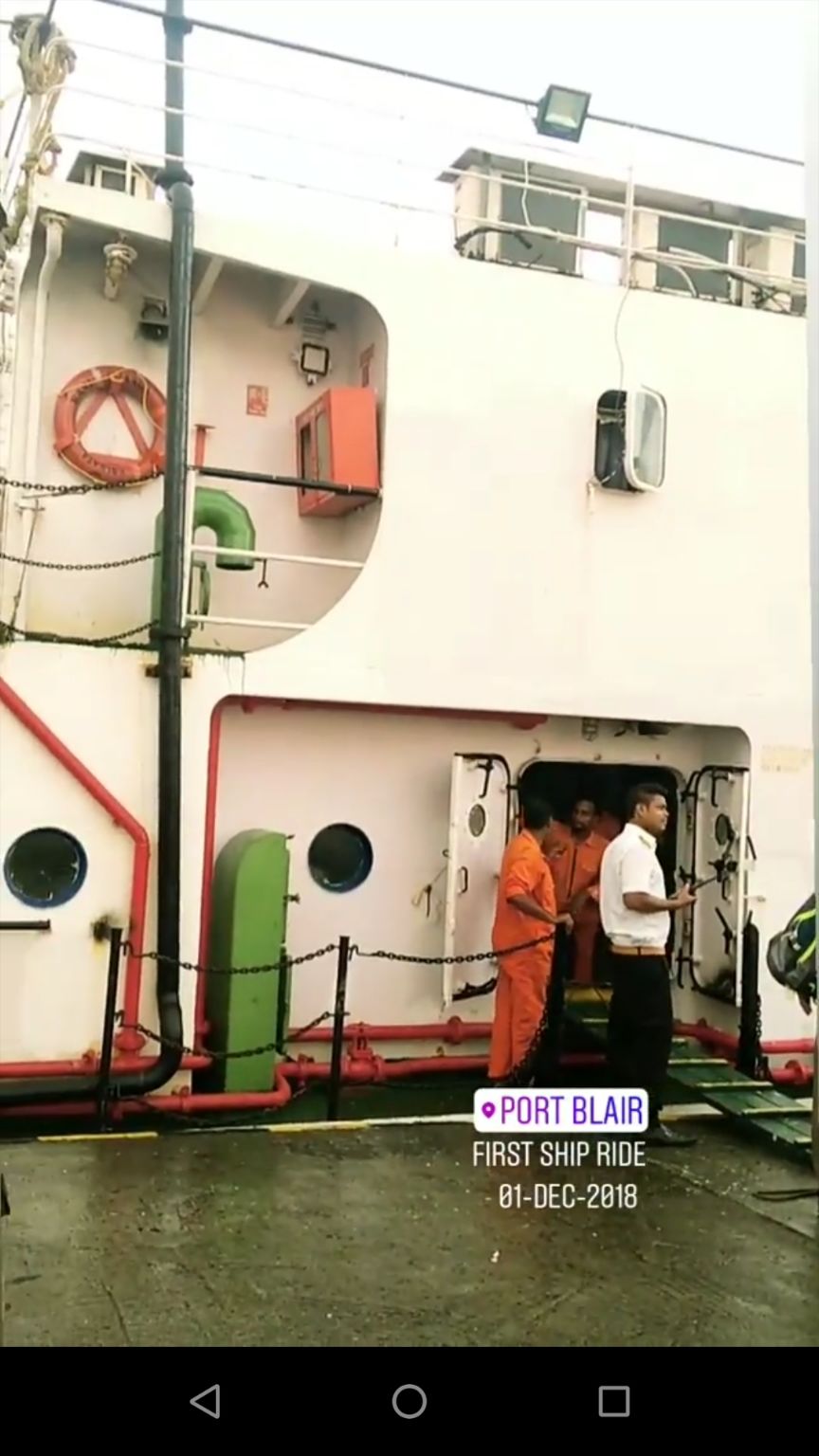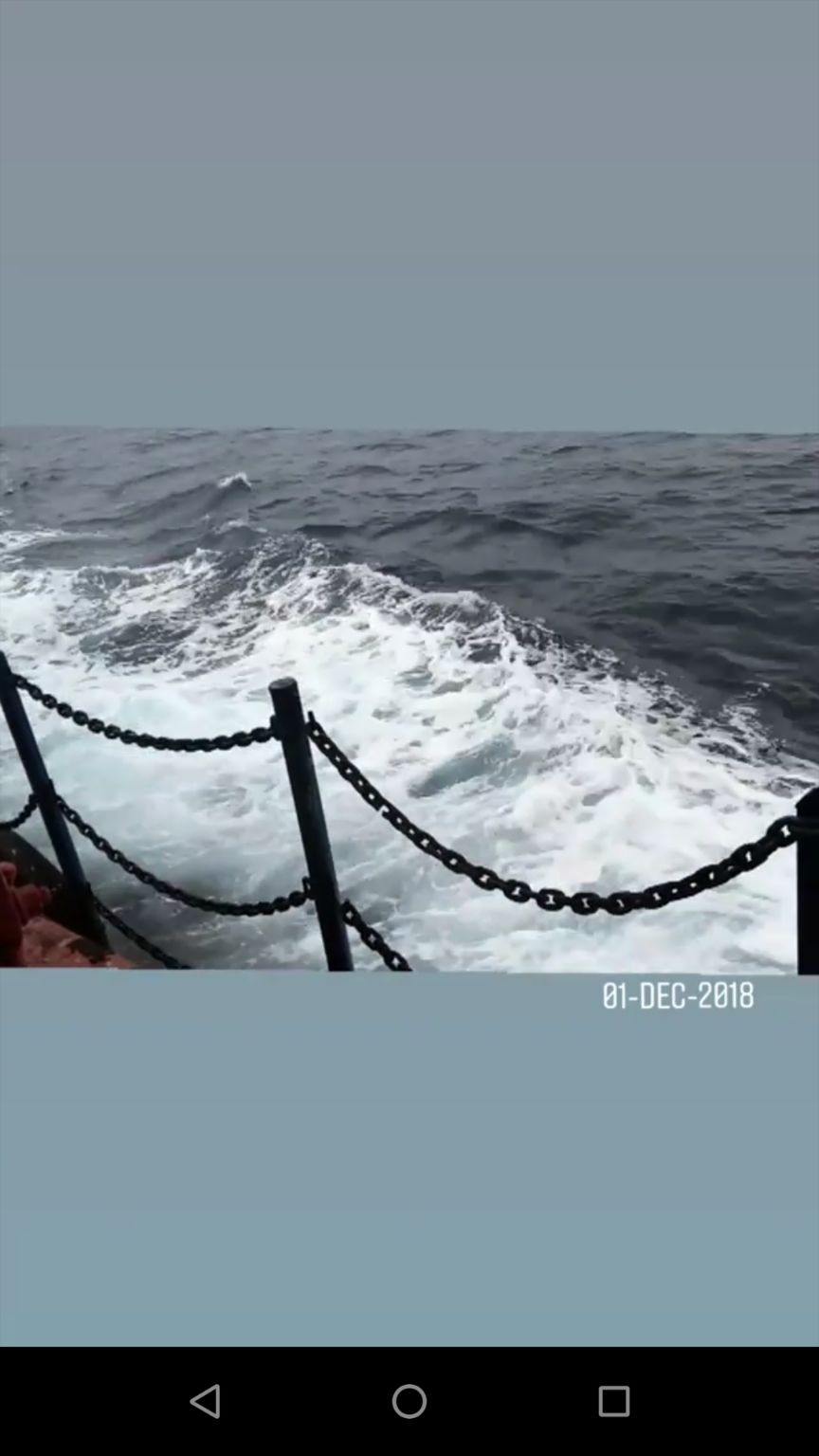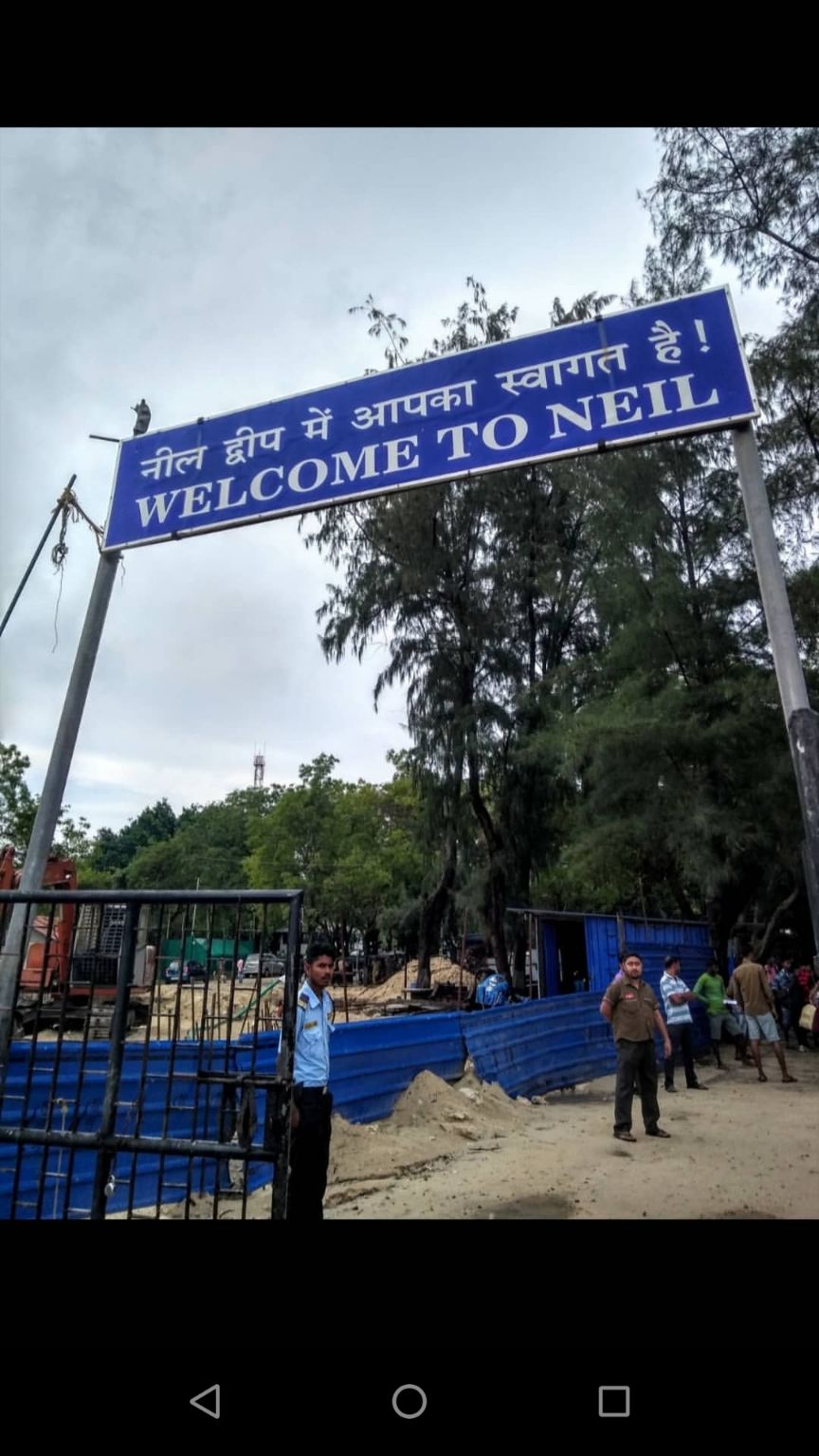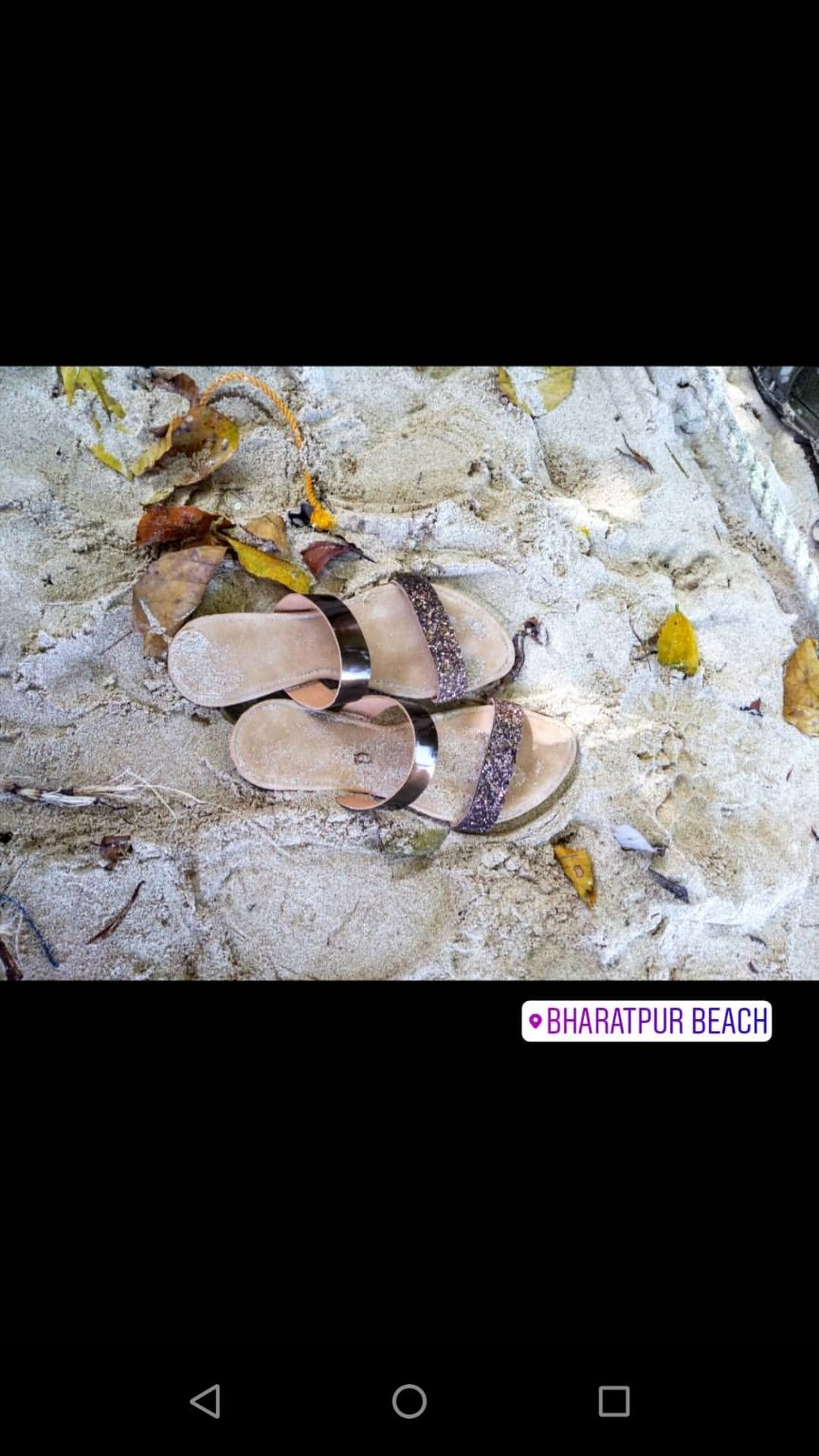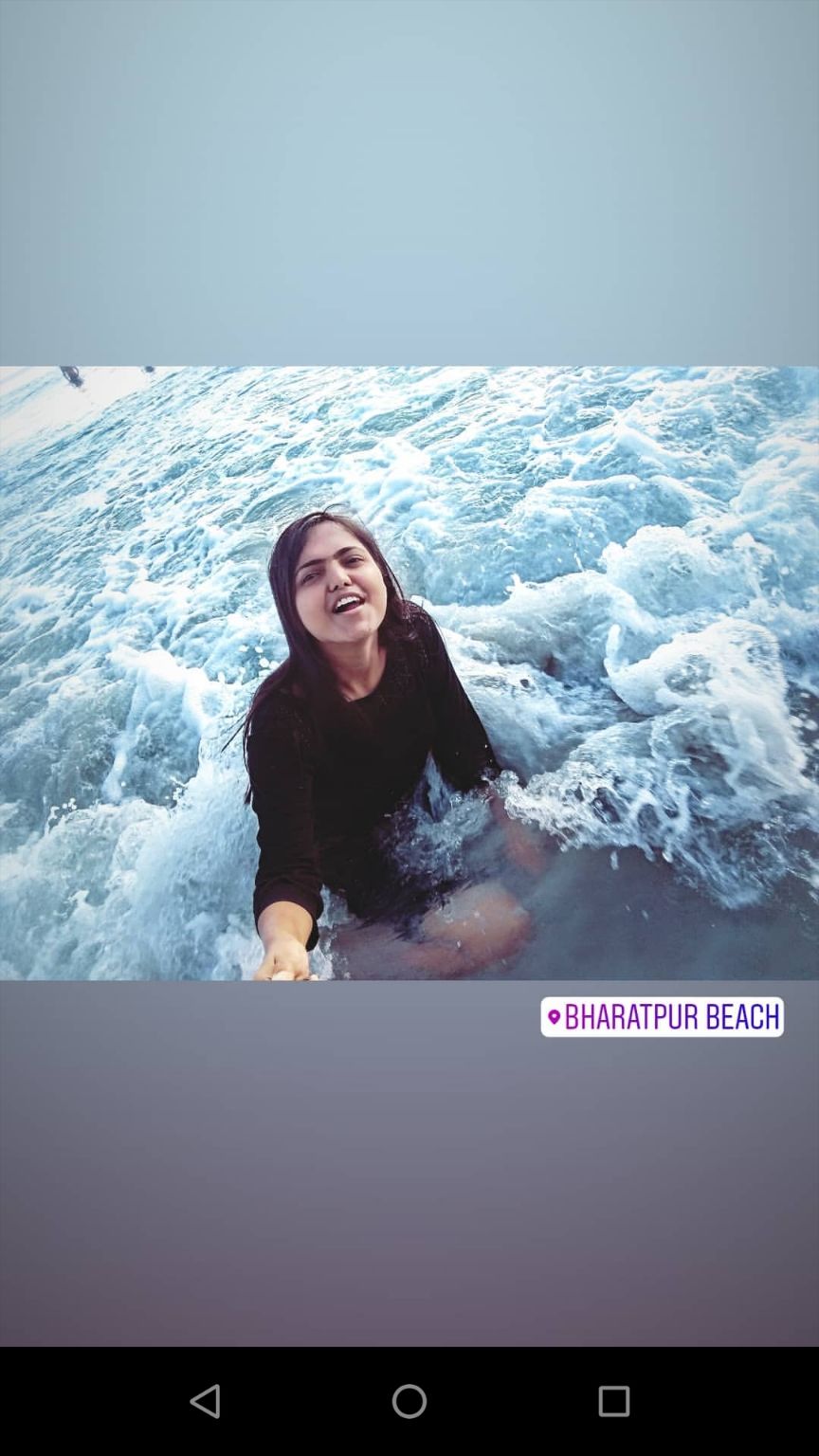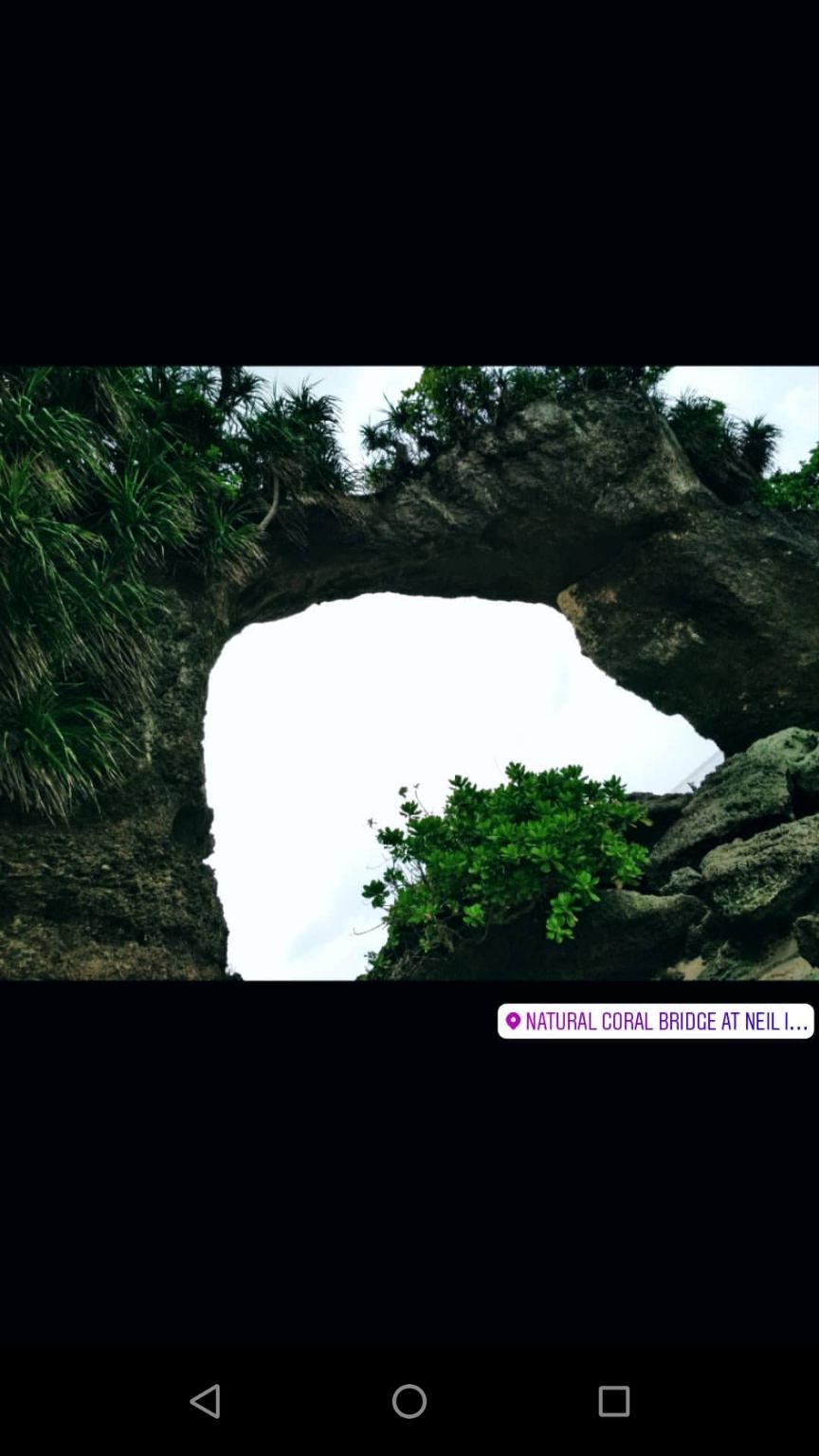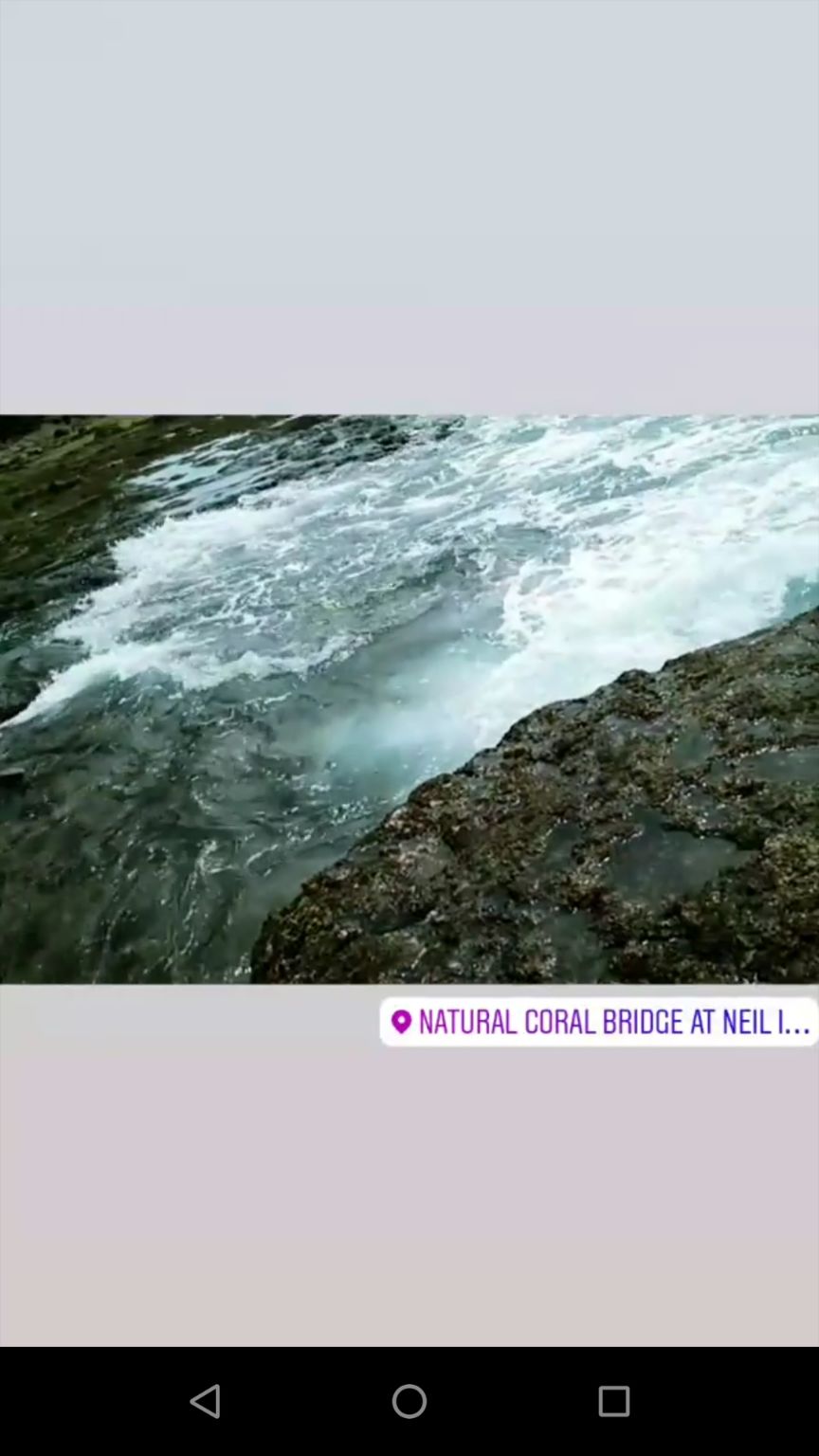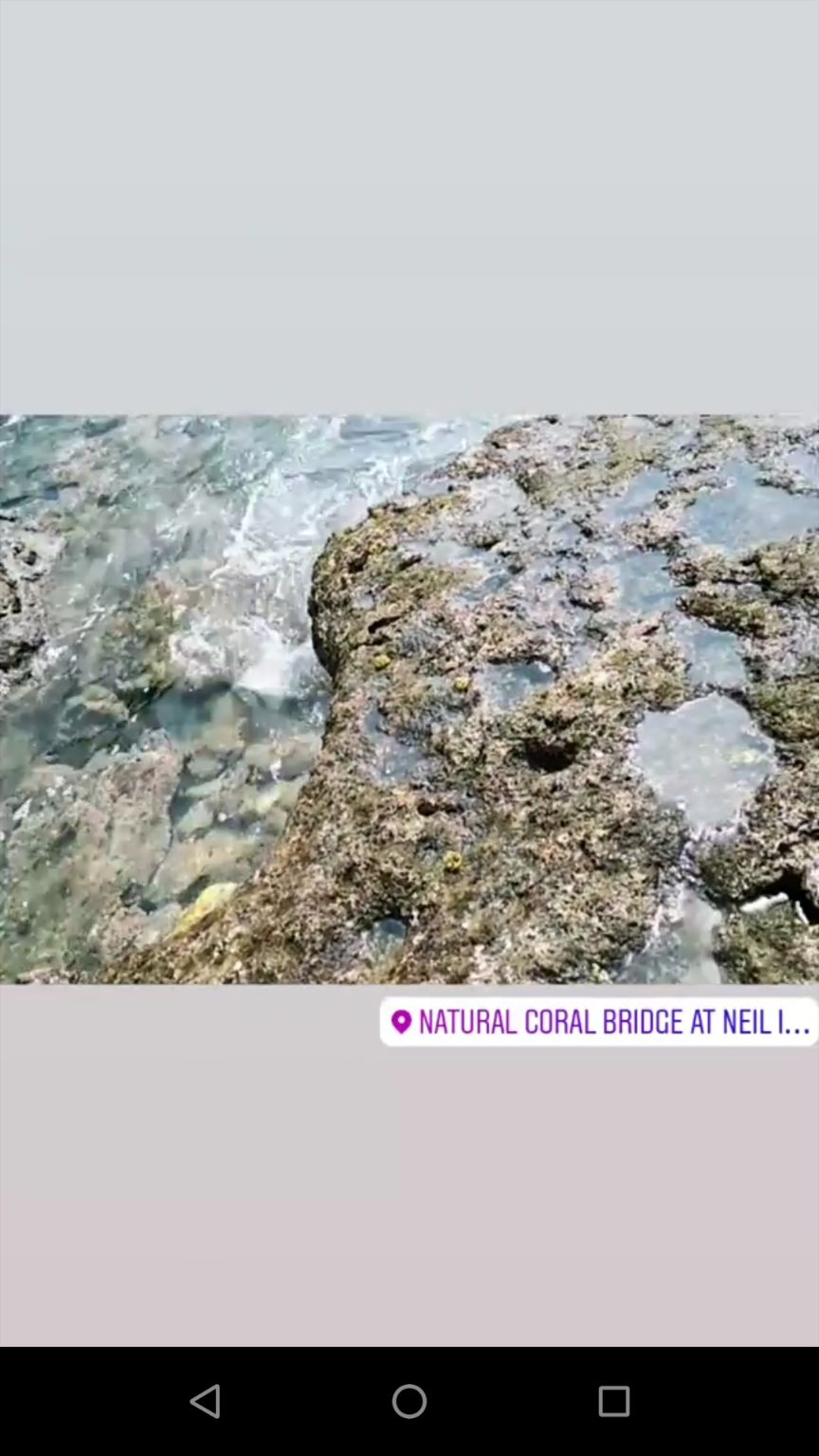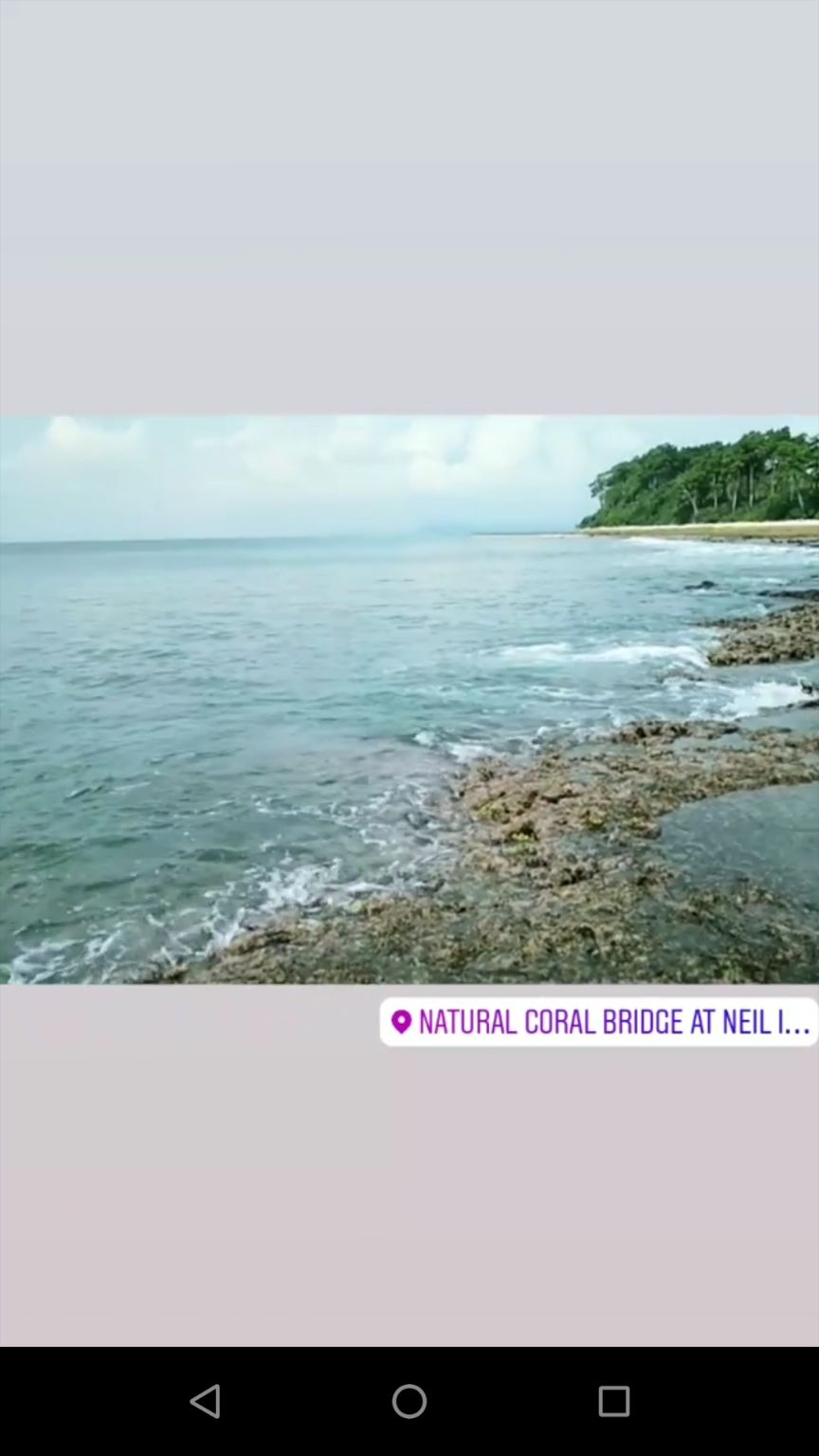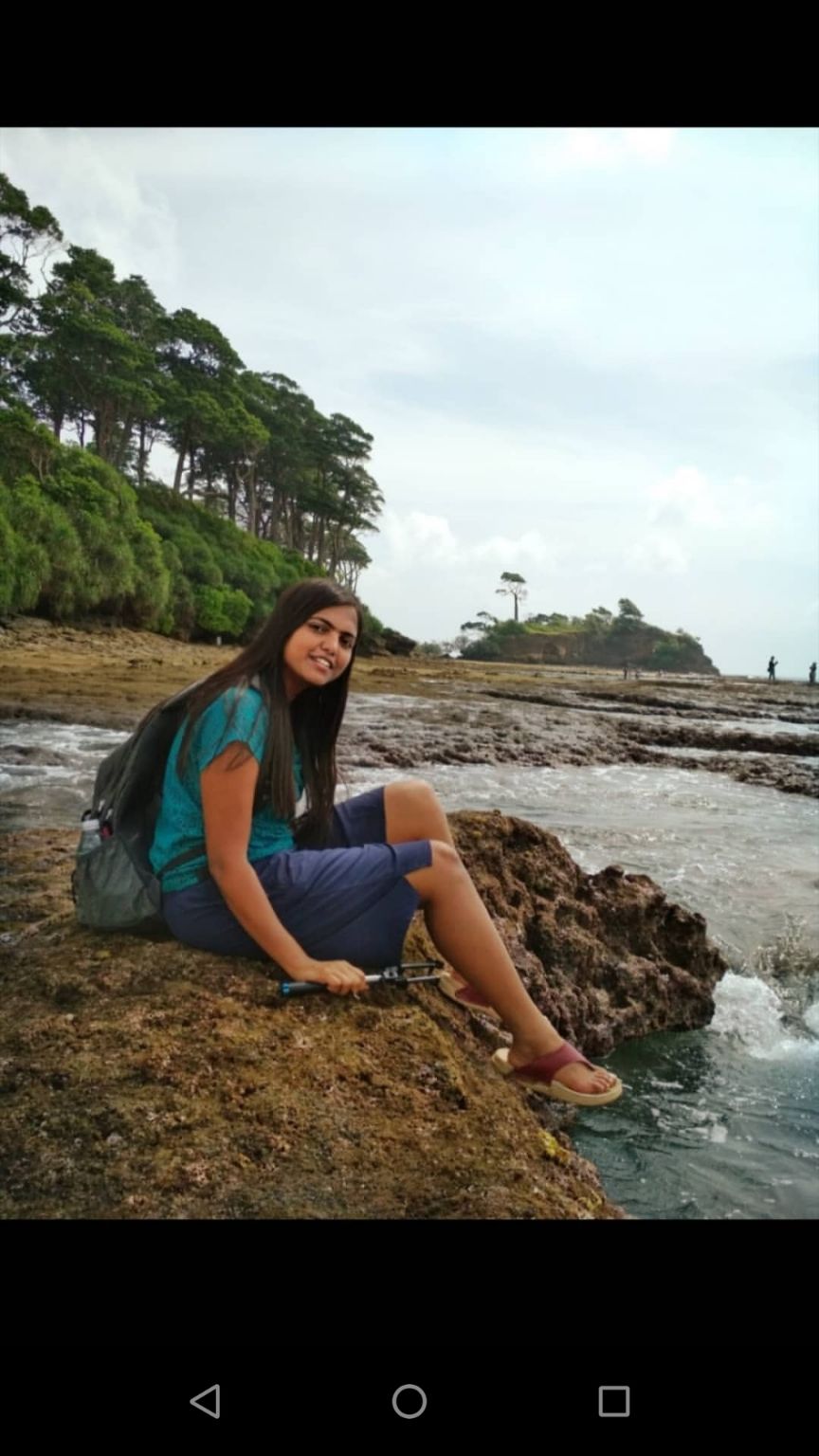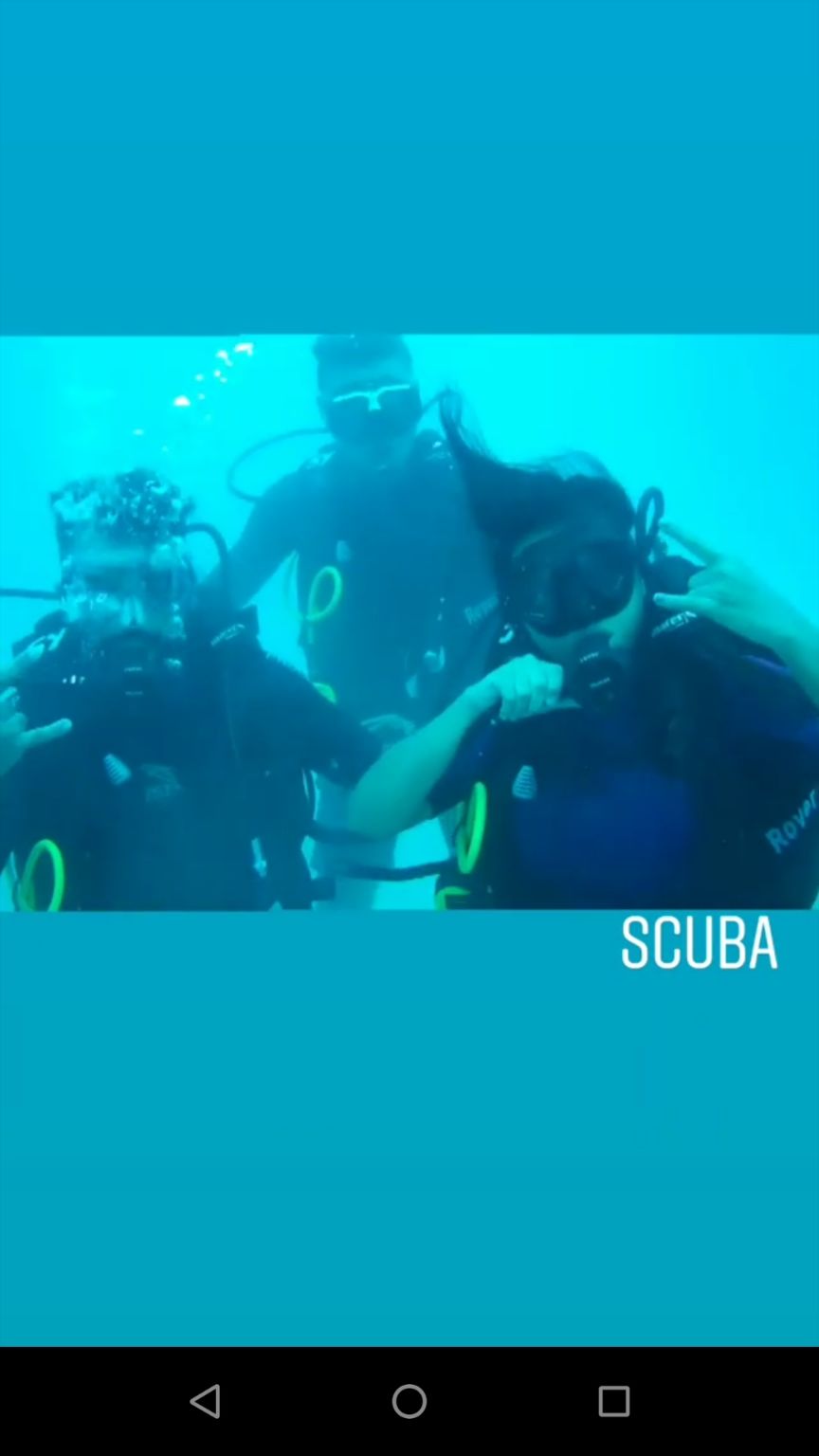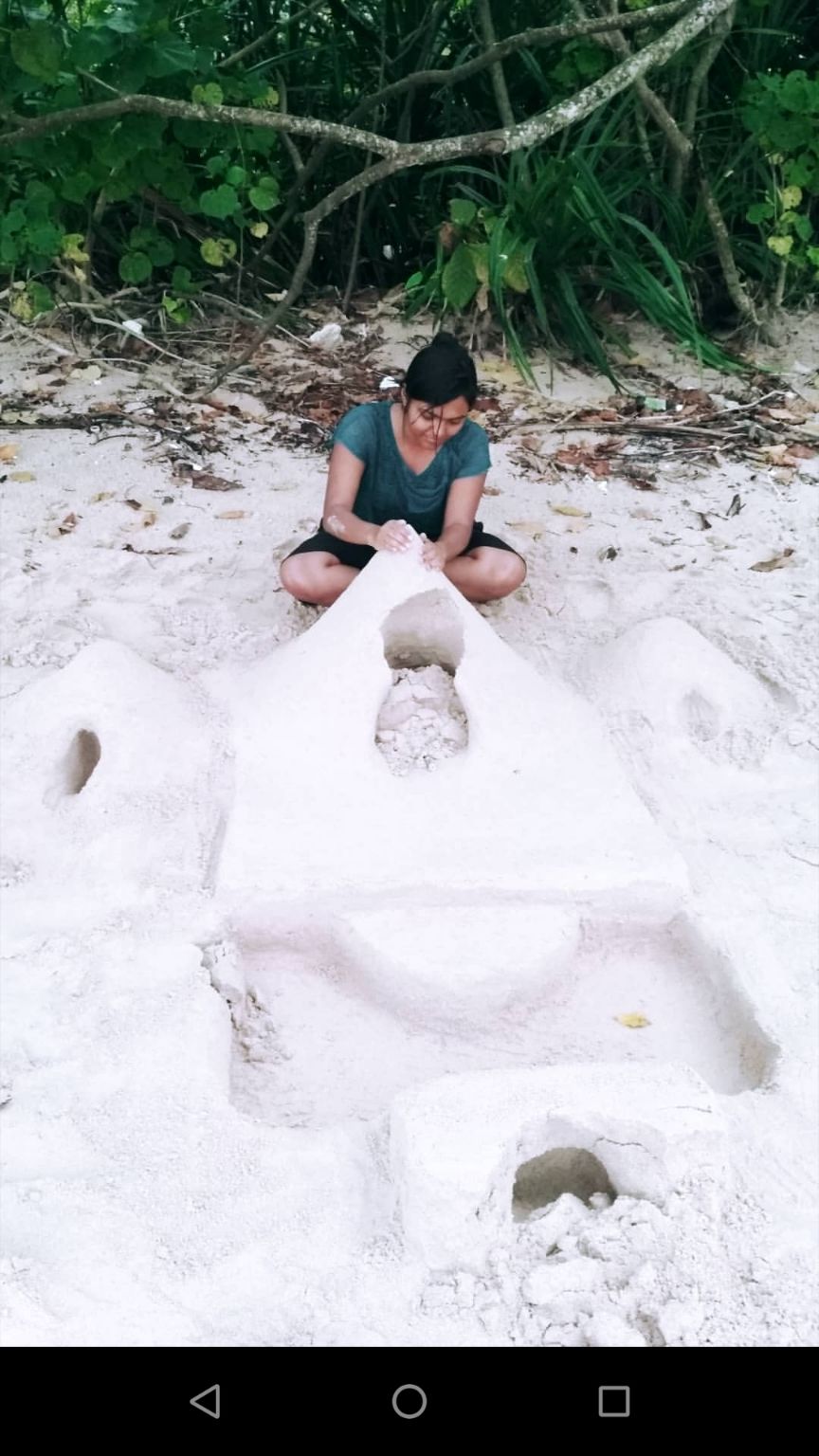 [Havelock Island]
This is the prime destination, where you will find all newly married couples.
We had booked "The Dolphin Resort" (its a government resort for VIPs, if there is any VIP arrival during your booking, there is high chances of your booking getting cancelled).
Its one among the must beautiful resorts we have been, serene beach view, good stay and dayuum good food (I personally love this place)
▪️First destination in Havelock was the radhanagar beach (the cleanest beach you will ever witness). There will be even parties and Dj nights that will be performed (some will have free entry also)
In the entrance of radhanagar beach, you get some lip smacking, very delicious, surprising healthy snack made out of fruits and veggies (they serve you with leaf spoons, giving the andaman touch to it)
▪️Second one was Lakshmanpur beach, wich is good to visit, can spend evening with hot snacks there.
We all enjoyed our stay in the resort, it was so blissful, we had night beach side walk, good talks and great moments. I still can teleport to the feel of that place due to the great ambience it has owned.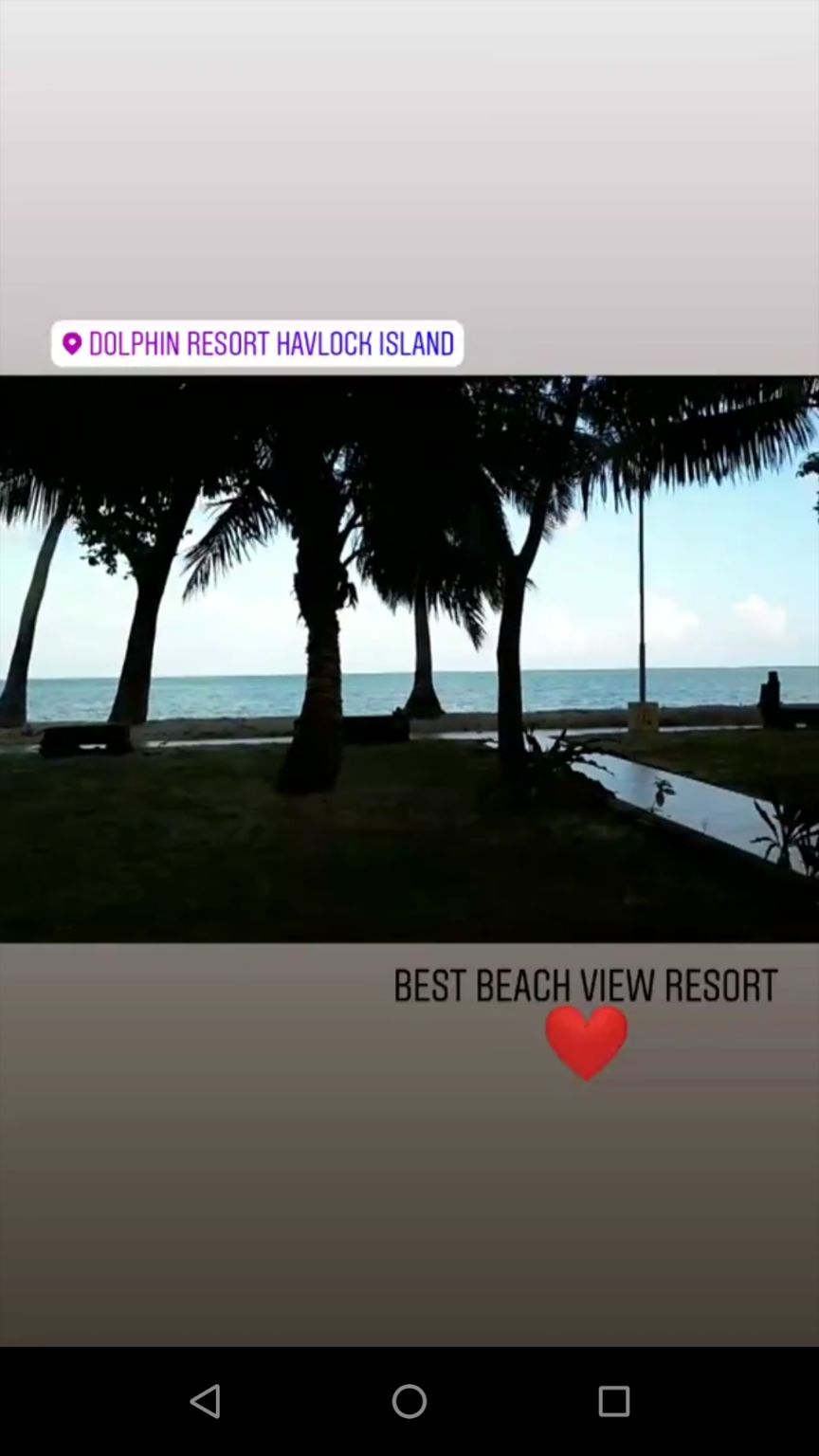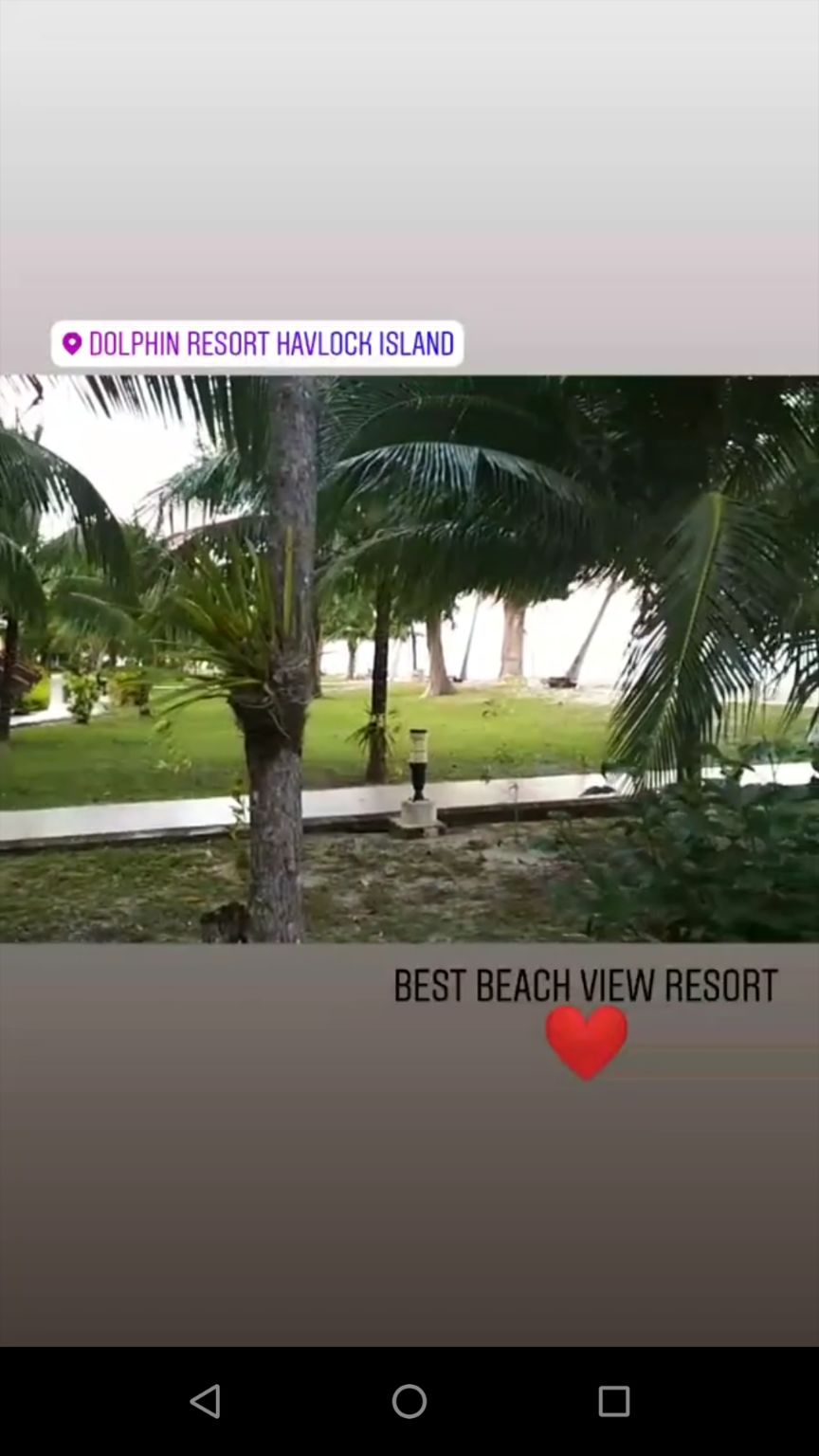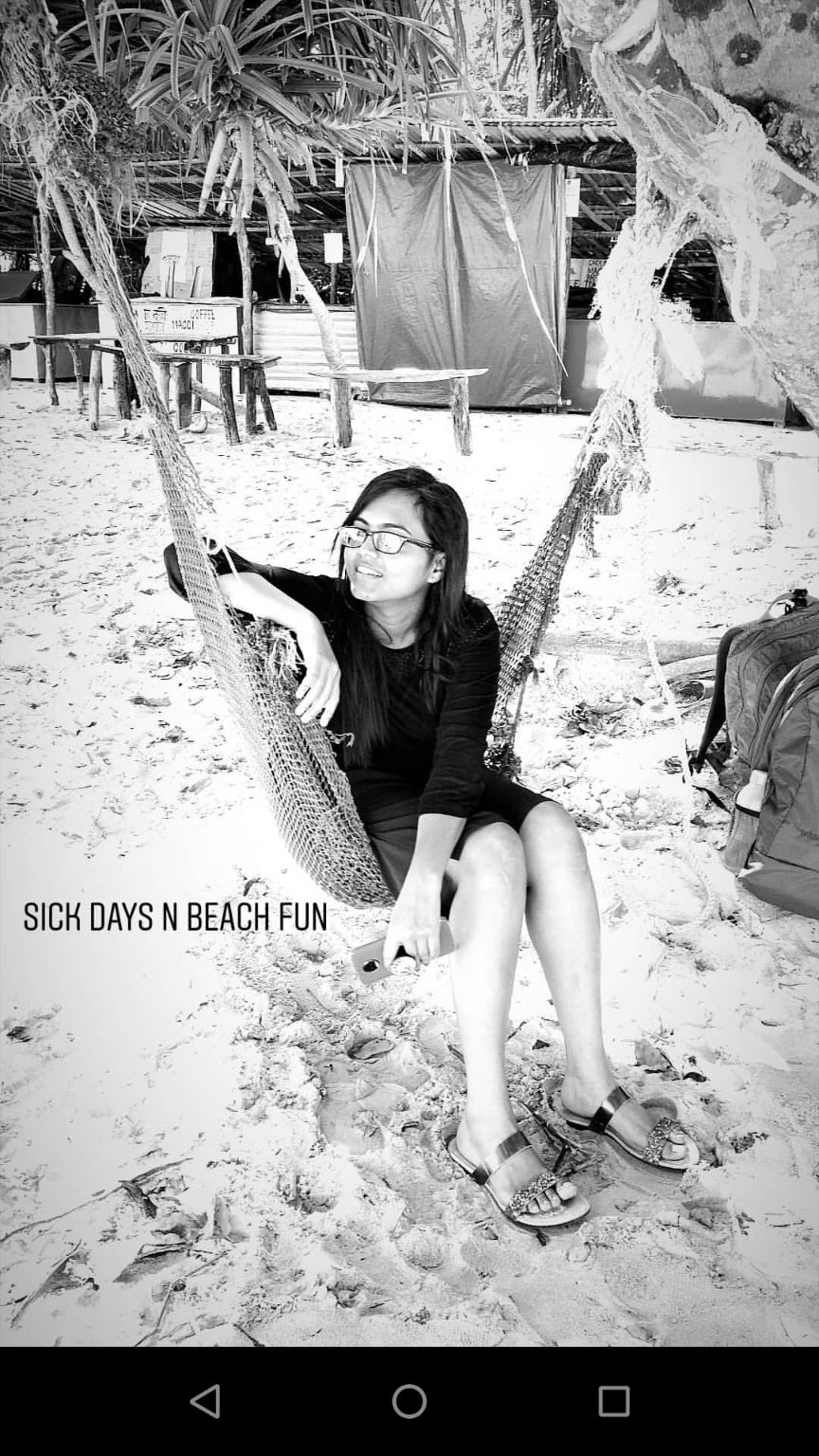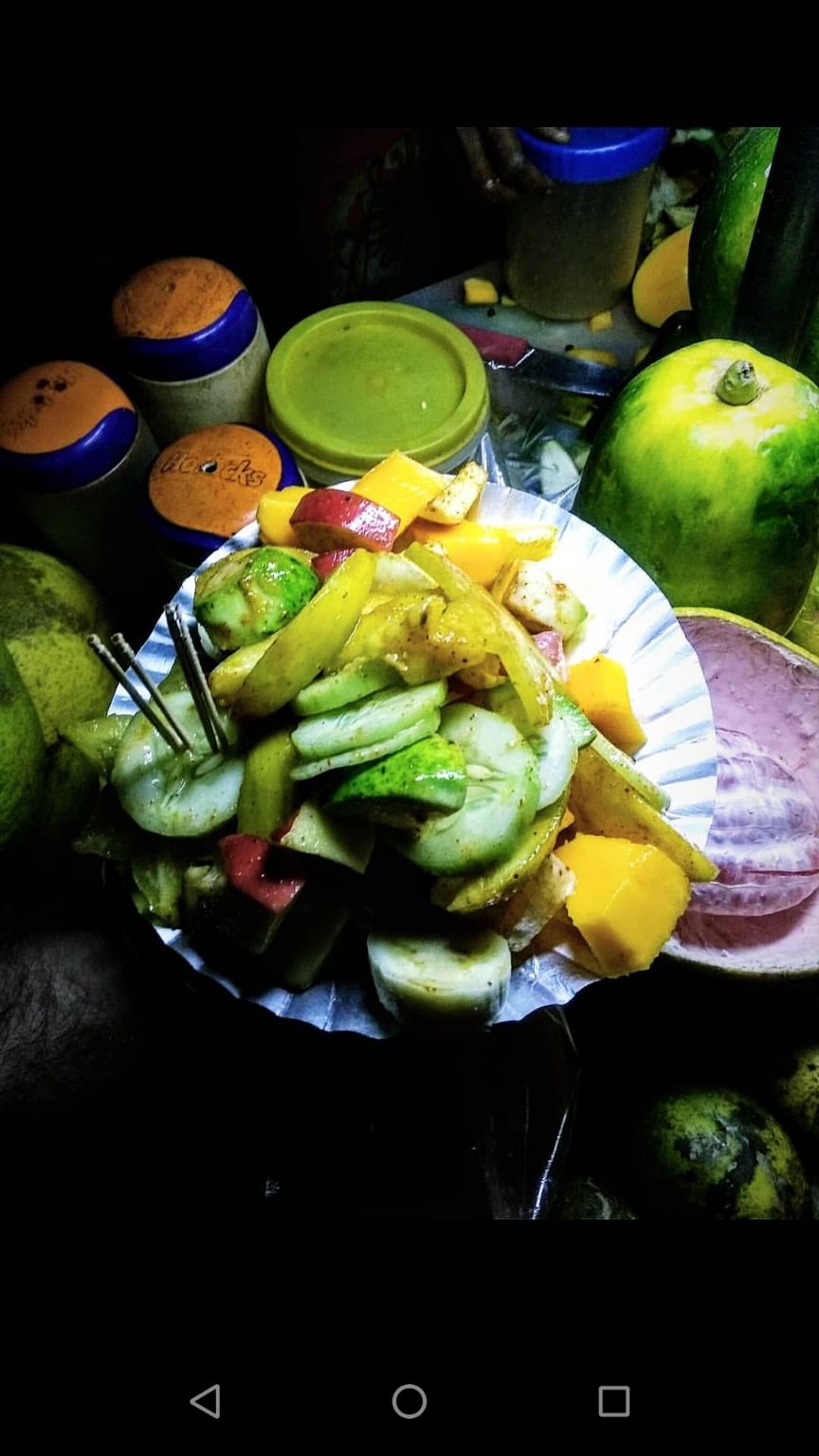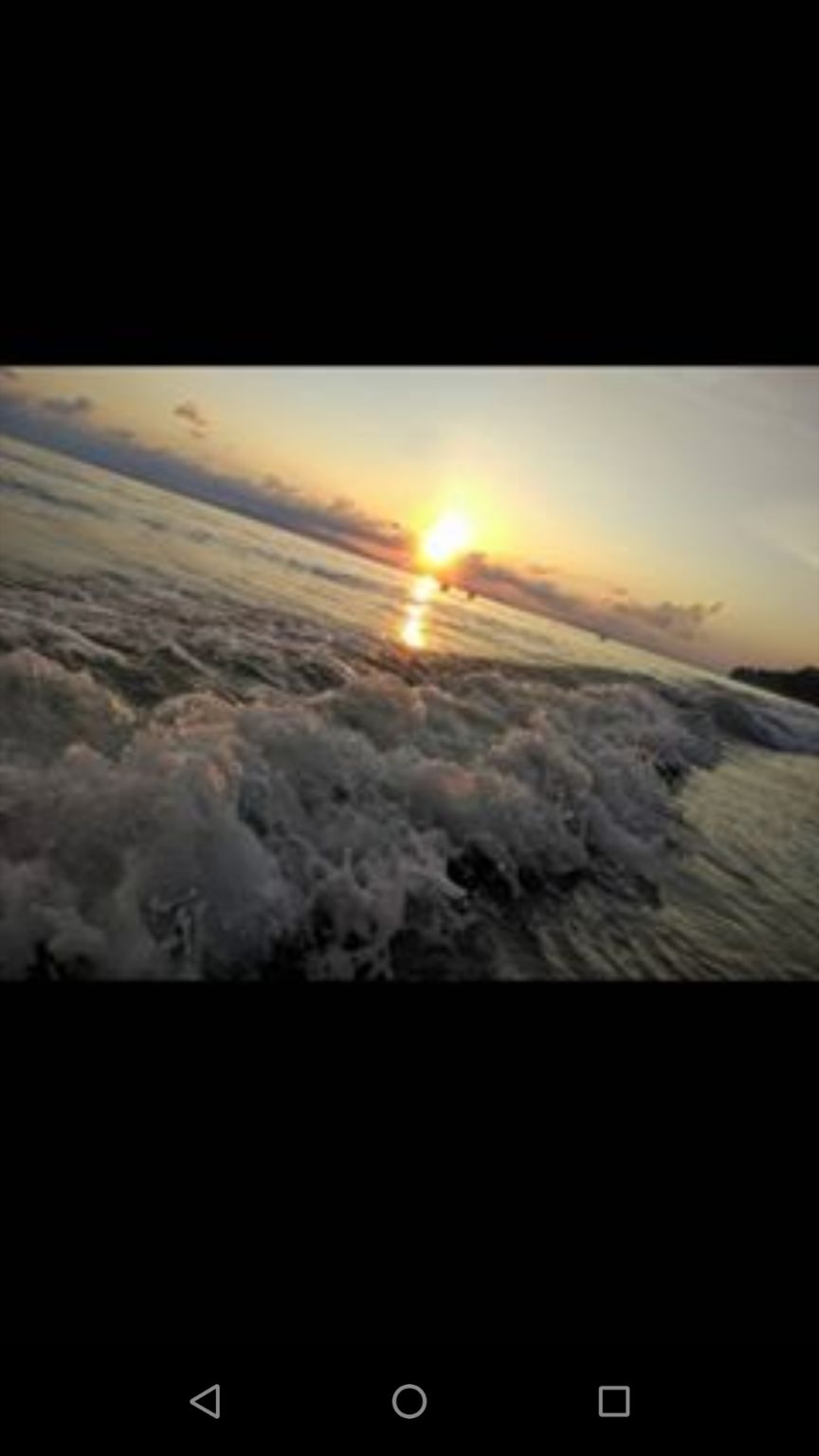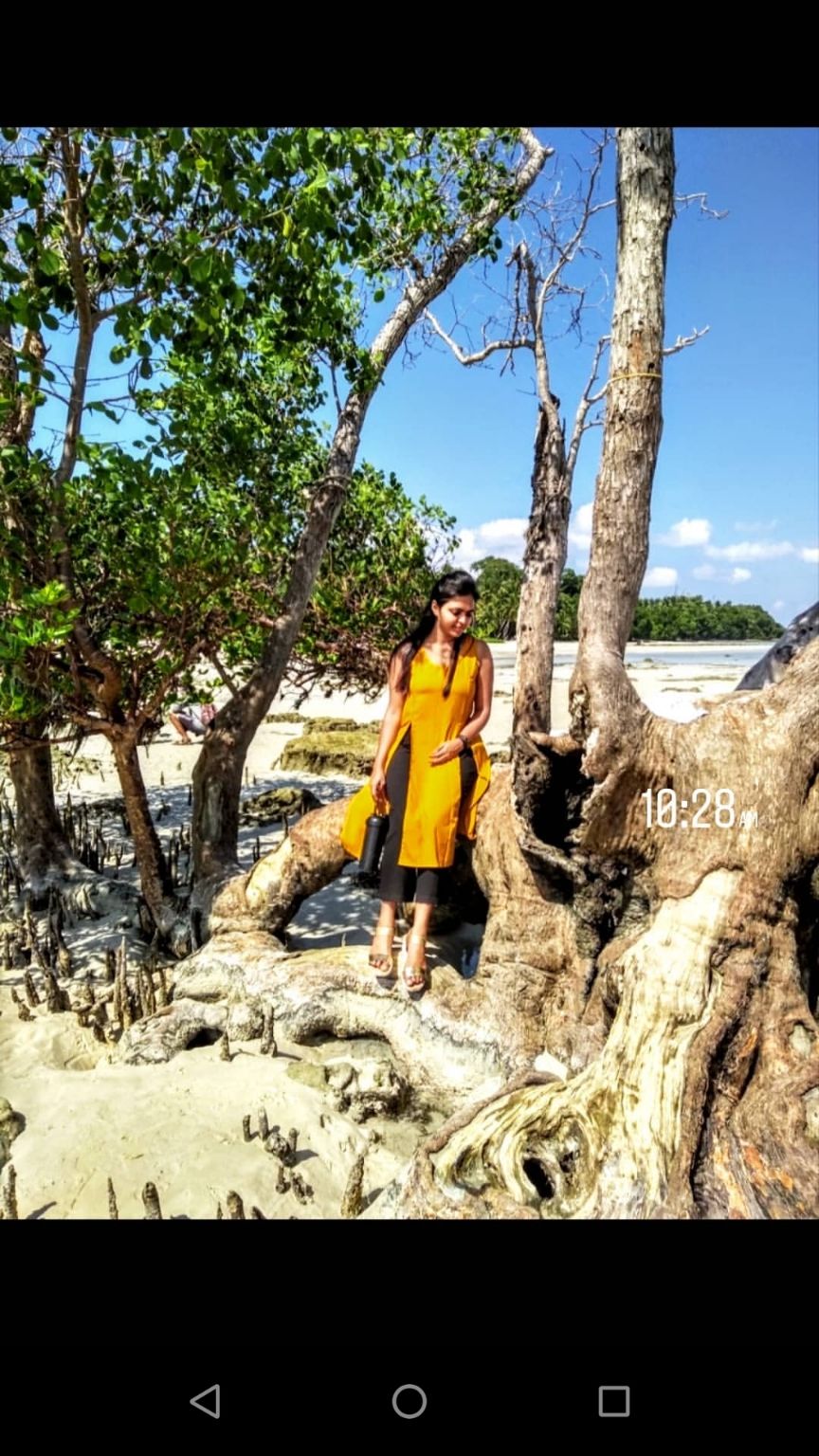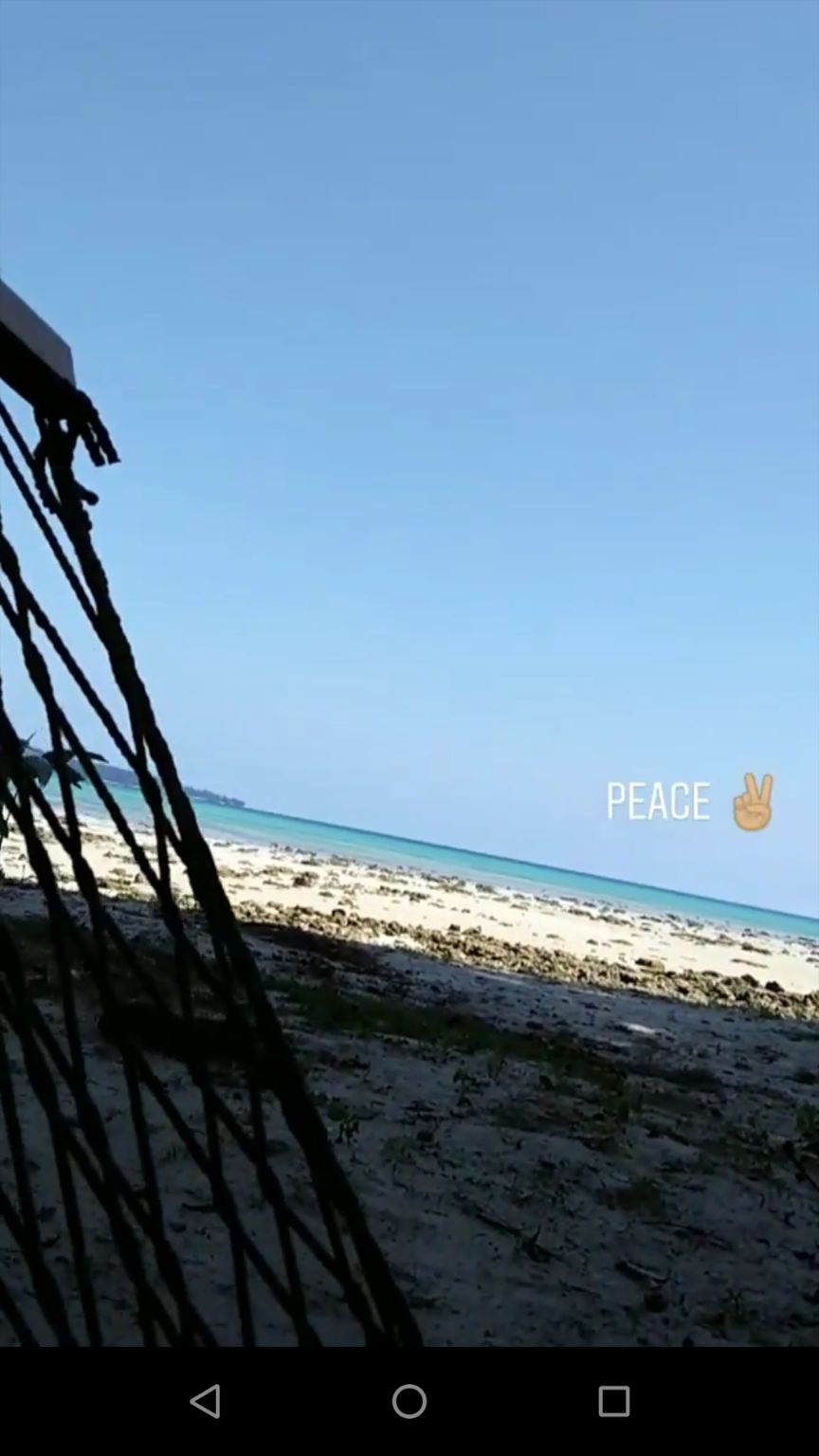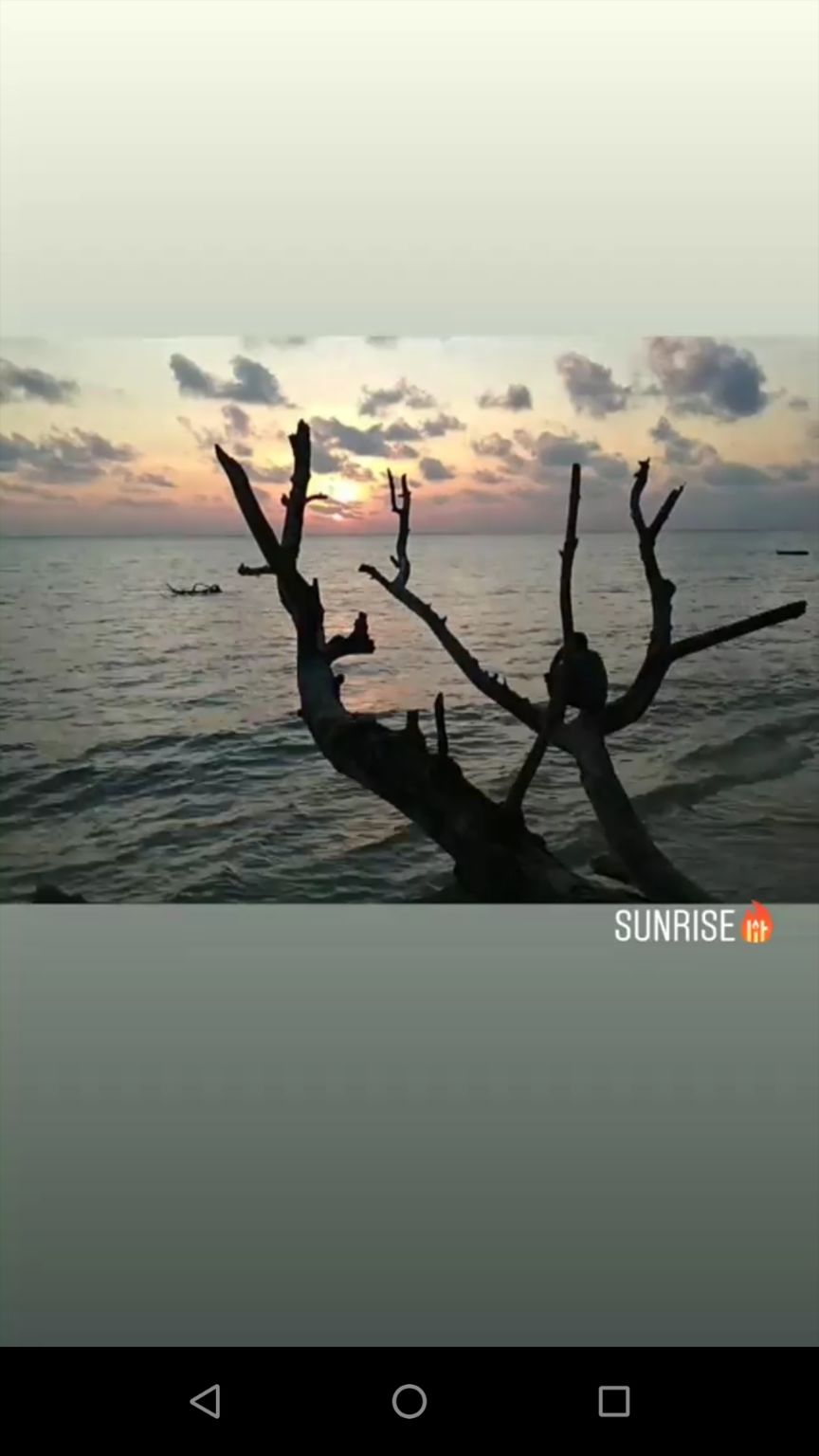 We are back to Port Blair, we had our return flight in the evening and in the morning the weather was clear, we thought of covering an island.
[Ross Island]
▪️The contact with the Japanses was done through this island, it has some historic ruins after an earthquake that it experienced. It has abondened church, some offices etc. There are deers running in the campus. On the day of our visit, it was National Navy day, Although we didn't to see any parade(which will be usually conducted in the evening), but we witnessed the capital Port Blair, (where central administration houses) was all decked up for the day, there was patriotism in the air that day.
The whole trip estimated cost was around ₹35k and ended up spending around ₹40k.
This was the end for our Andaman trip, a trip to an isolated, beautiful and serene island.
More pictures on my INSTAGRAM :
@sushma_mantagani
Have a great time reading guys!!.. If you are planning to visit Andaman, hope this helps!!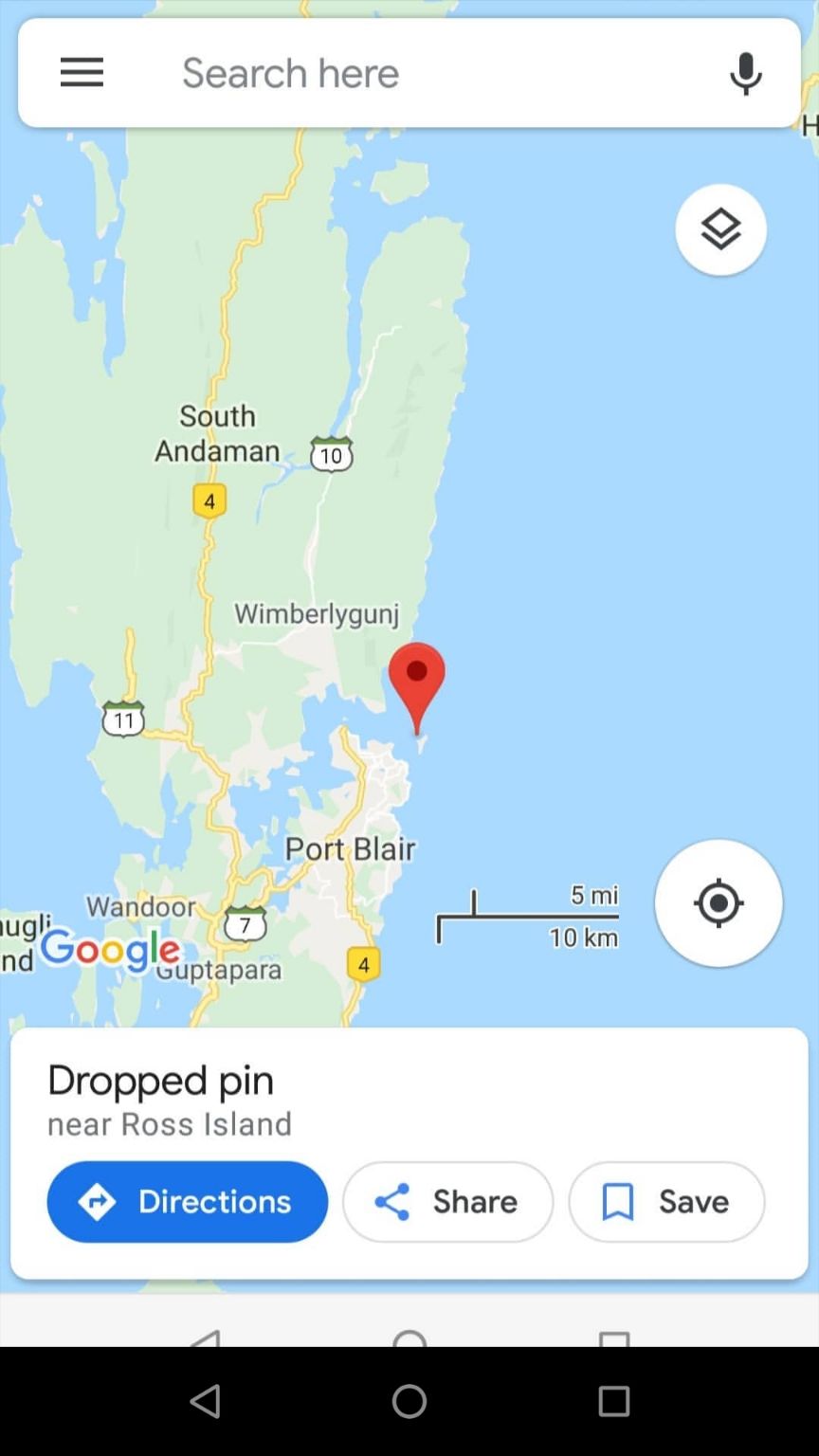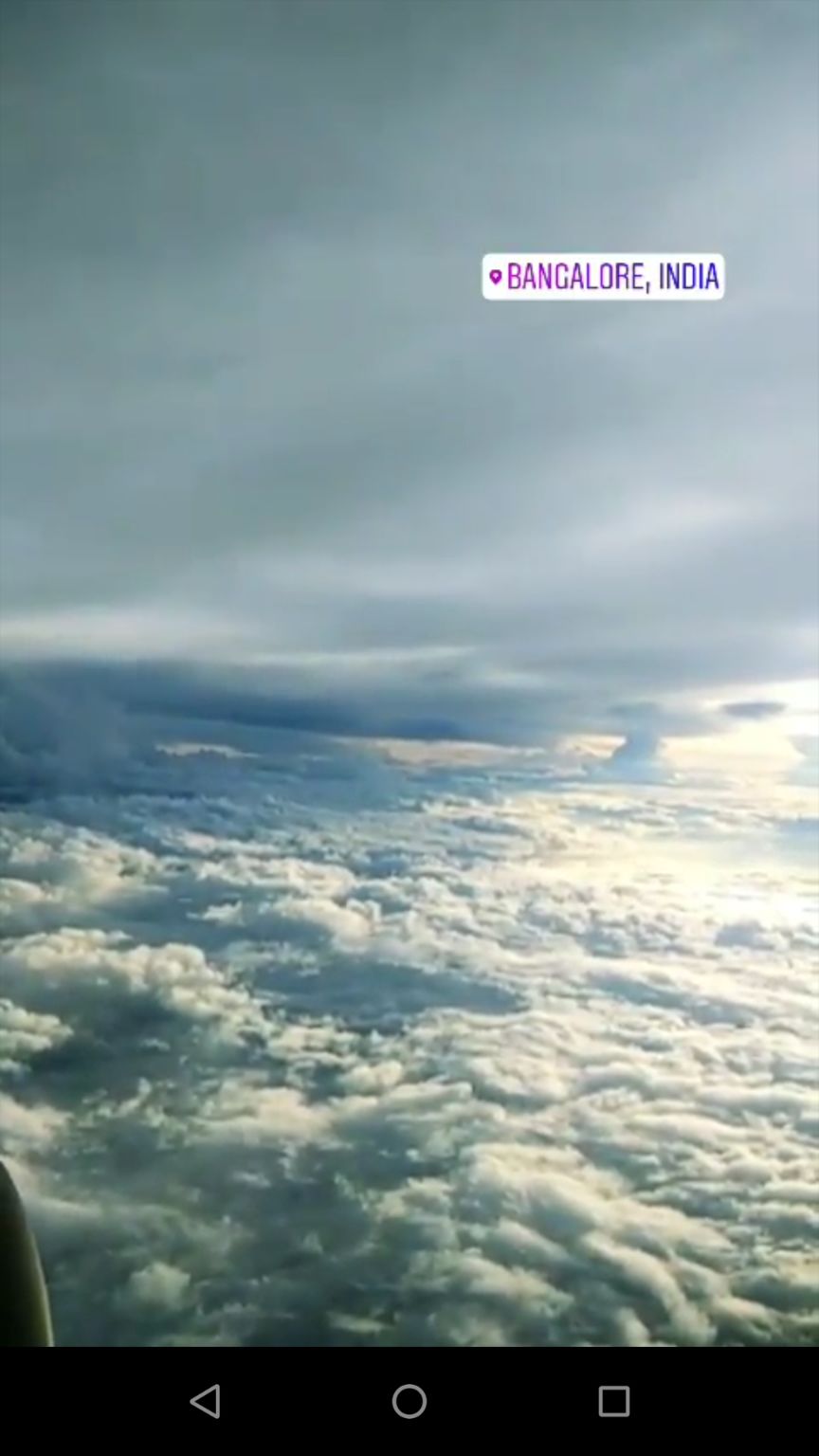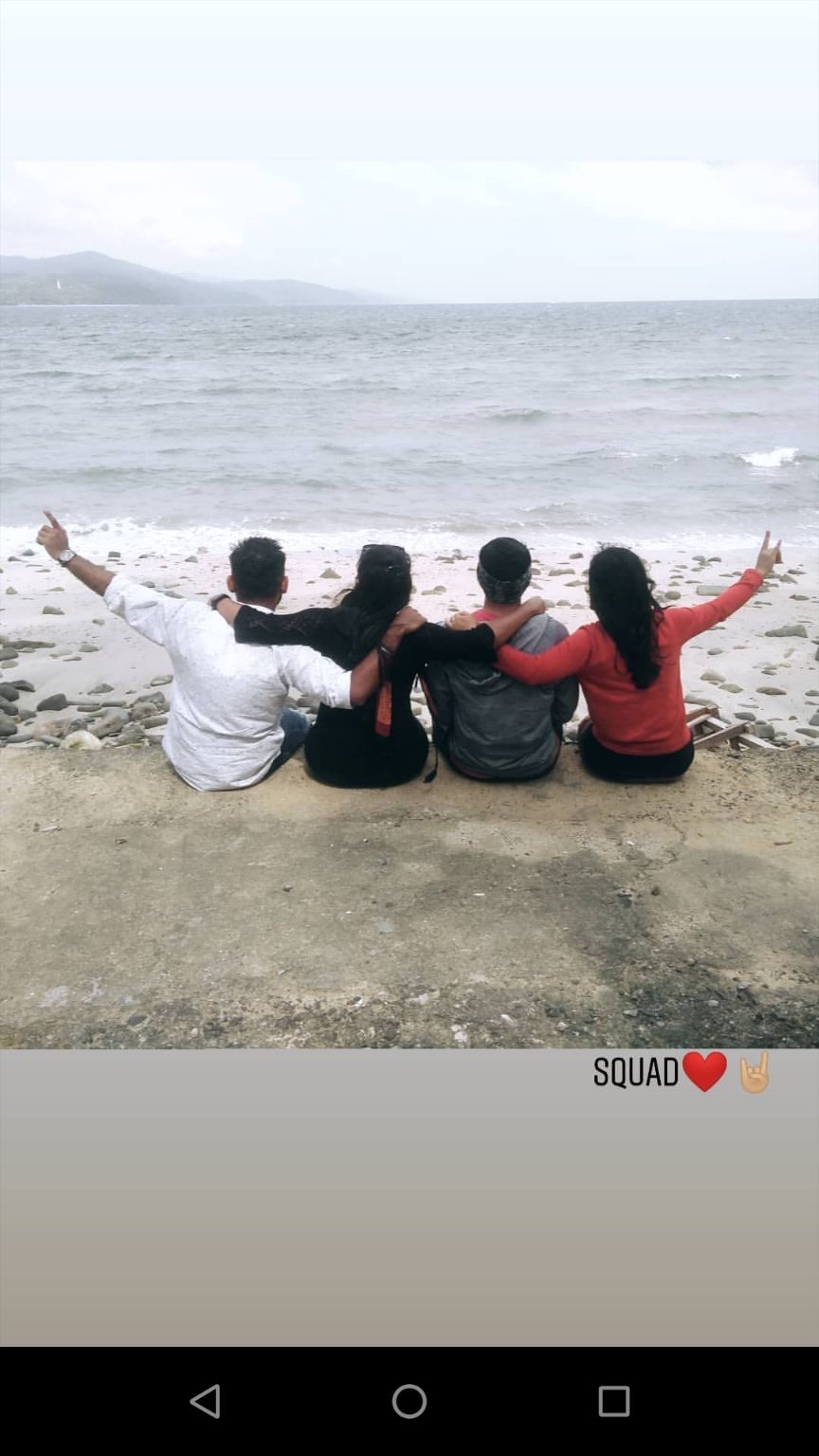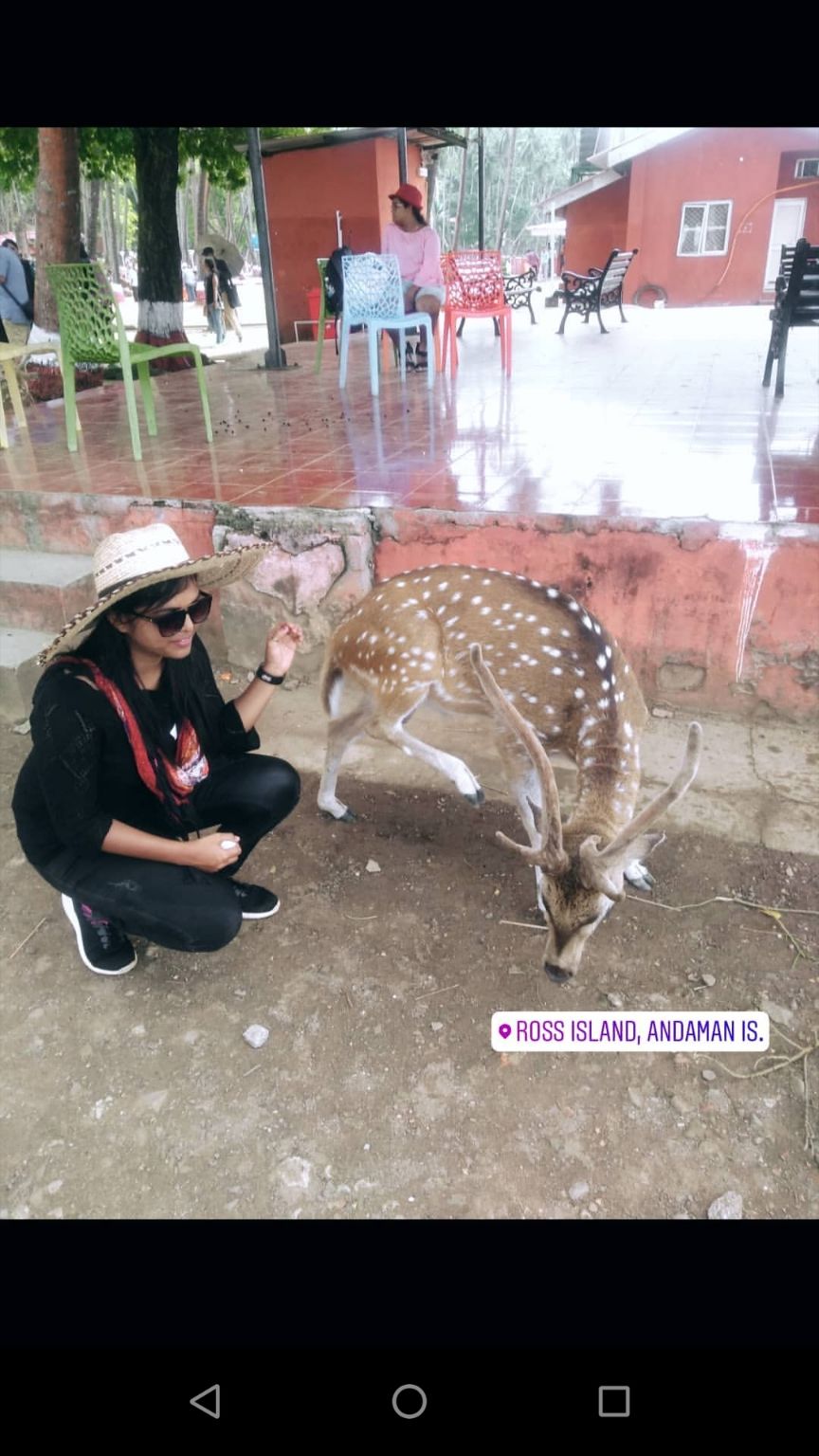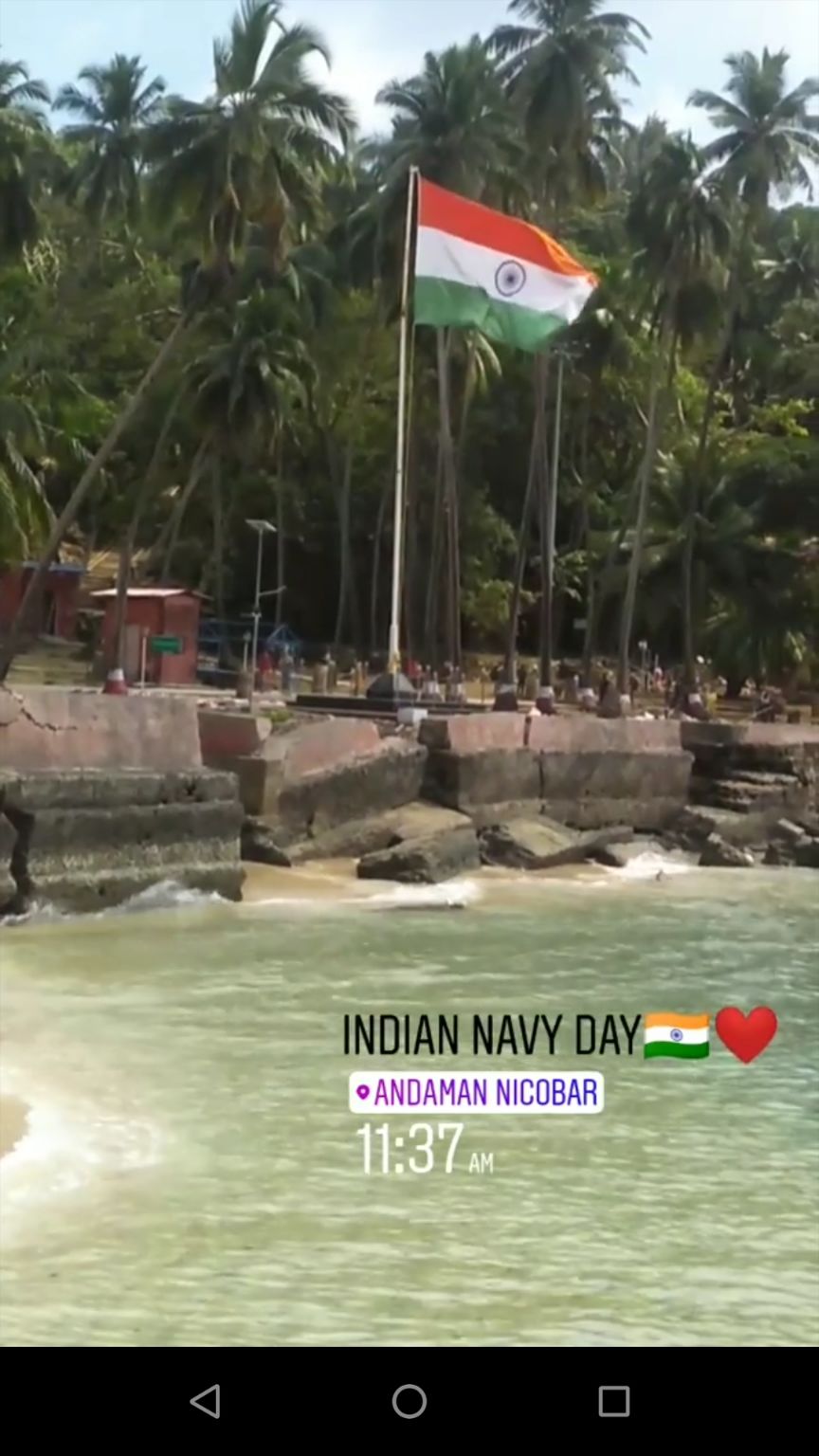 https://youtu.be/iy84yWADOgl