Who said exotic locations come at a price? A couple of years back when my husband(then, boyfriend) and I had just resorted to travelling as a full-time passion, we hadn't saved enough to take a trip to Maldives or even Bali for that matter. But that didn't mean, we were going to stay bereft of the underwater treasures.
We decided to take on the Andamans!
Our trip started with the long haul in flights as the cheapest ticket connected Mumbai to Port Blair via Bangalore. Owing to our budget constraint, we didn't seem to have much choice there.
Upon reaching Port Blair, we were exhausted by air travel, but since we only had liberty of spending a night here, we carried on with our planned itinerary anyway.
We visited the famous Cellular Jail, also known as Kālā Pānī, a colonial prison from the British Era. It was agonizing to imagine the plight of our freedom fighters captivated in this jail. The islands bore testimony to innumerable patriots sacrificing their lives for our country.
Often travellers, cut out this monumental visit off their list when going to Andamans, but I certainly, recommend it. It fill you up with gratitude for the freedom and life owed to these patriots.
Hands down, our trip had begun on a heavy note, so we chose to unwind ourselves at the beach. The first beach we visited in Andamans was Corbyn's Cove, adorned with a string of palm trees by the coast line and a froth of whitish clouds. We also snacked up our bellies with deliciously fresh coconut water and gooey coconut meat!
Should you include Corbyn's Cove in your itinerary?
You can, if you simply want beach feels on the first day of trip, but you don't need to, considering what awaits next. The beach is pretty crowded and I didn't find it swim-worthy.
Case in point, Andamans is home to some of the most beautiful and pristine beaches in the world, not just in India. Corbyn's Cove didn't really stand up to the rest of its cousins.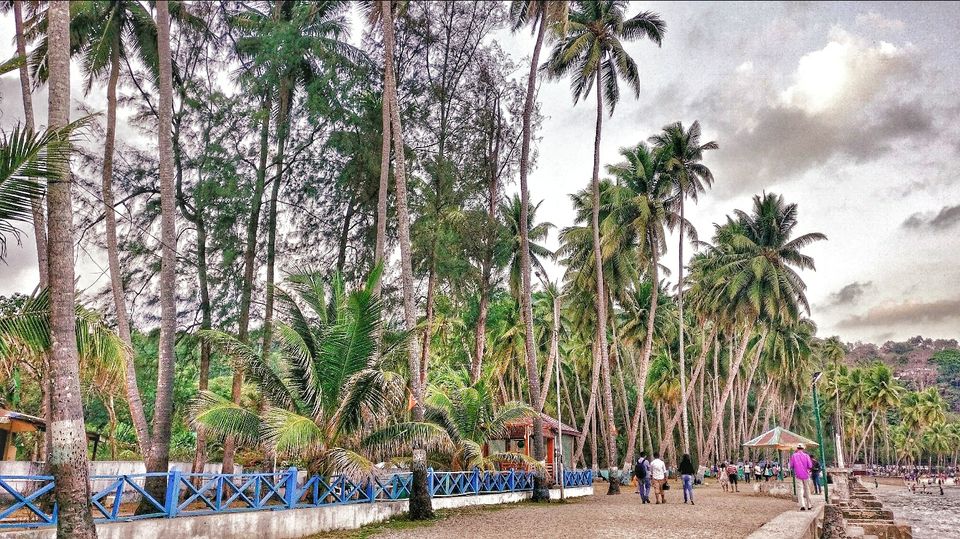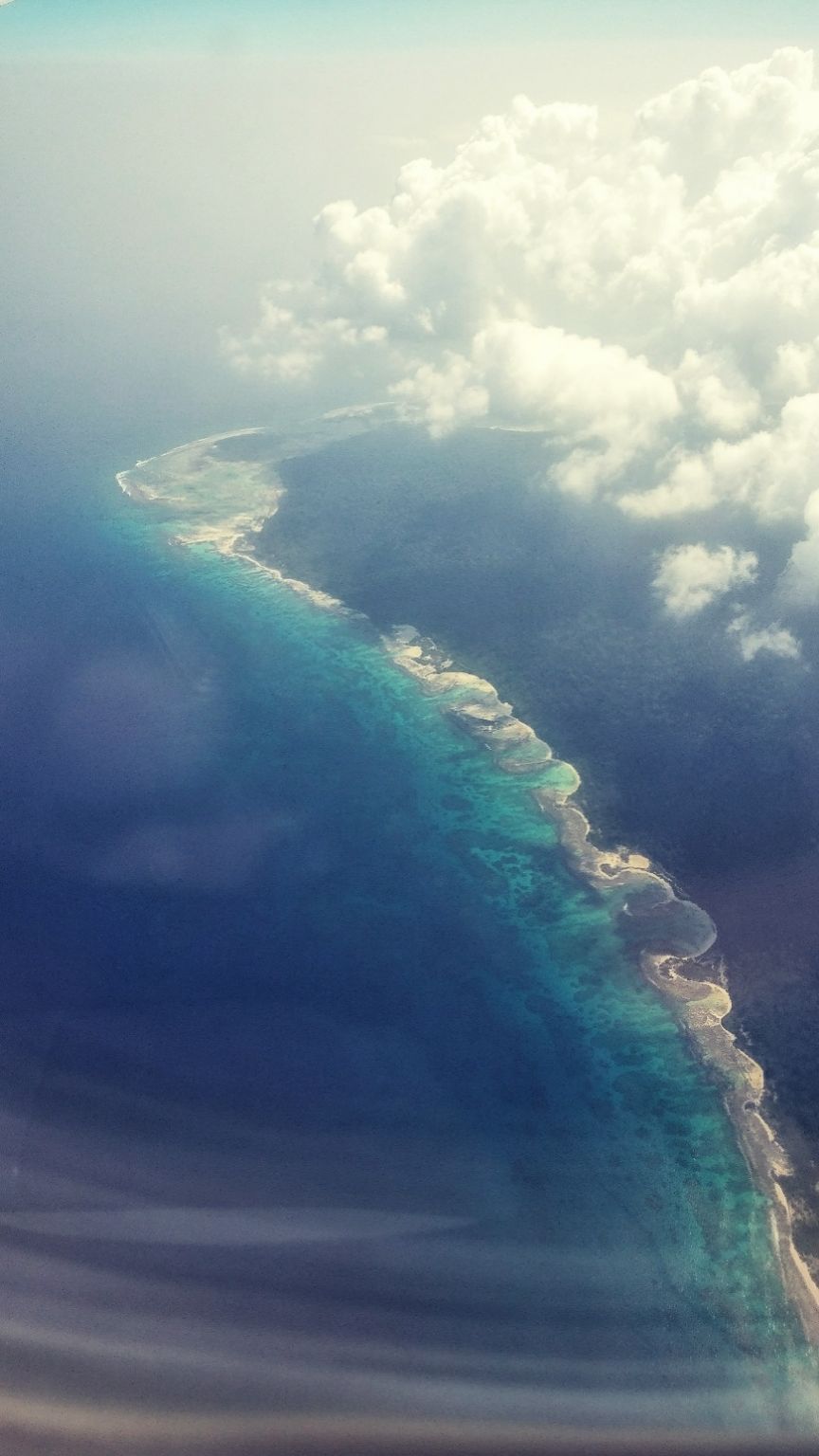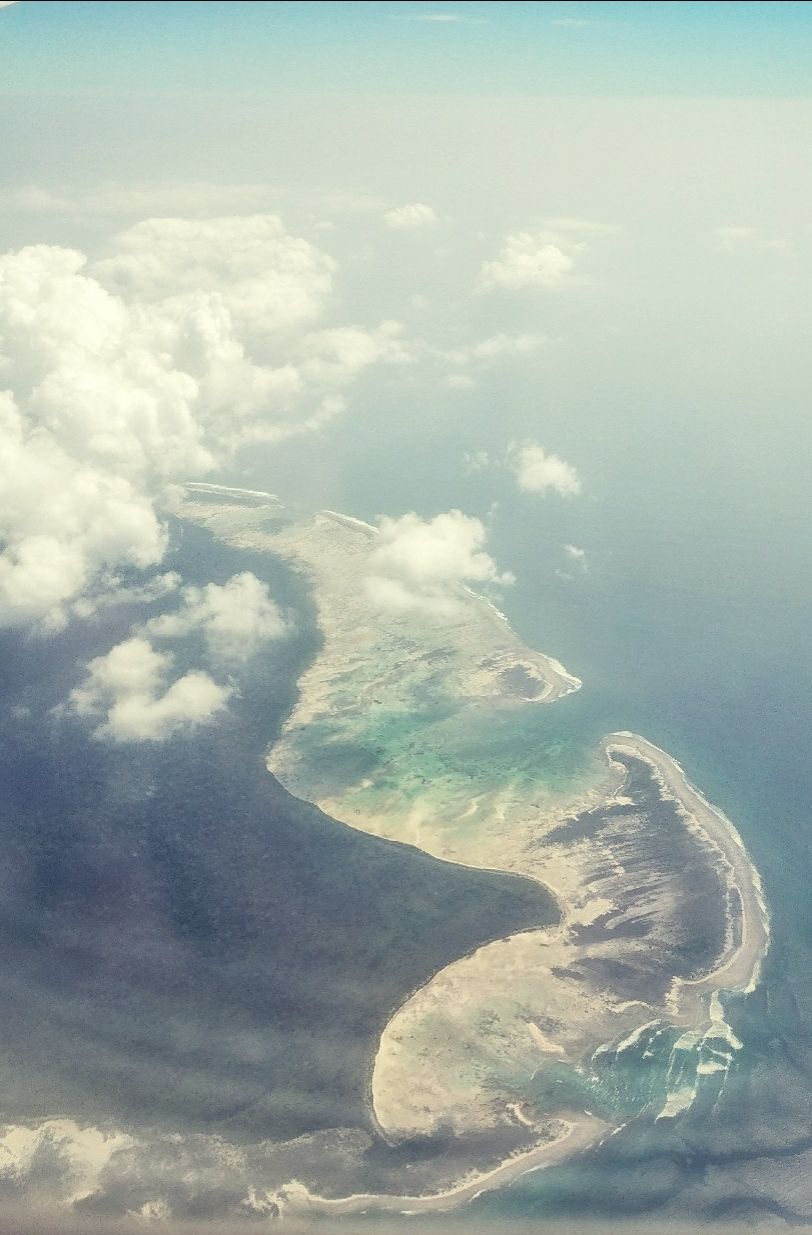 The next morning started early as we were to board a ferry cruise to Havelock Islands. The journey was a couple of hours long and we reached Havelock before noon. While on the ferry, we saw the majesty of Andaman Waters, boasting flying fishes over the surface. We kept looking at the nothingness in awe.
The moment we reached Havelock, we knew, this is everything we had signed up for. The deep blue waters had turned into clear turquoise blue at the coastline edged by silvery sand.
We checked in our villa, which was more like a private beach- facing, stand alone bamboo hut. We gushed with amazement as this was going to be our stay for the next two days.
A coastal paradise, Andamans brings bliss to seafood lovers. In fact, I found my unending love for seafood here. We had the grilled Red Snapper with crab curry and rice for lunch. Every bite was so flavourful and delectable.
After lunch, we went to one of the most mesmerizing beach scenes ever: Radhanagar Beach. It's considered to be the best beach in Asia by the Time magazine (USA) and the best beach of the world by the Independent (UK).
It was scenic like nothing I saw before, surrounded by forestry and crystal clear water. We were only allowed to swim up to a point due to tidal highs. Every time we tried to swim farther, we were thrown back on our faces by the uncaring waves. We could do this all day long.
After a joyful time at the beach, we dined at a nearby shack. Crab lollies, prawn friend rice, along with grilled coastal fishes, (Need I say more ? Sea food lovers!) We were served the most palatable seafood without burning a hole in our pockets.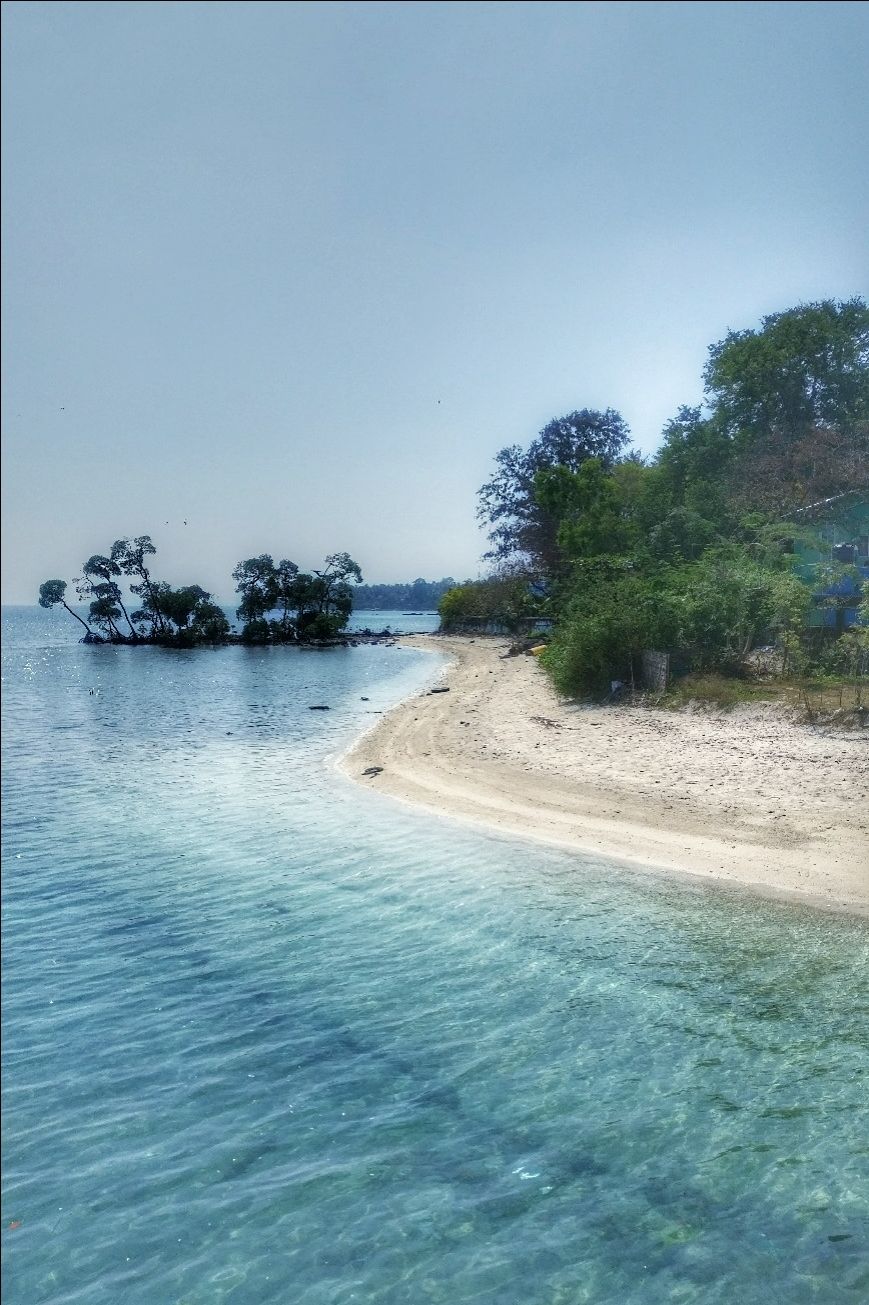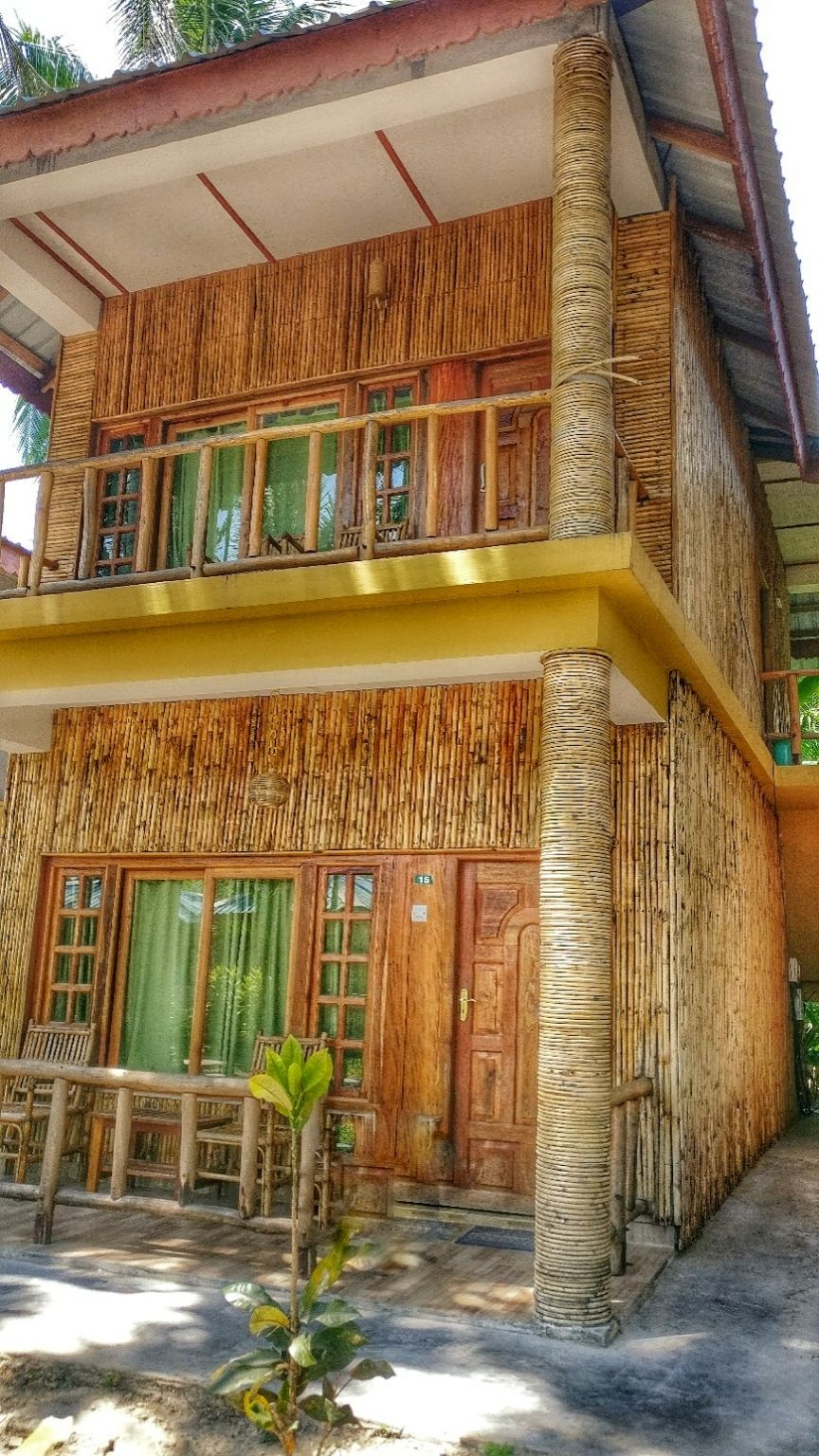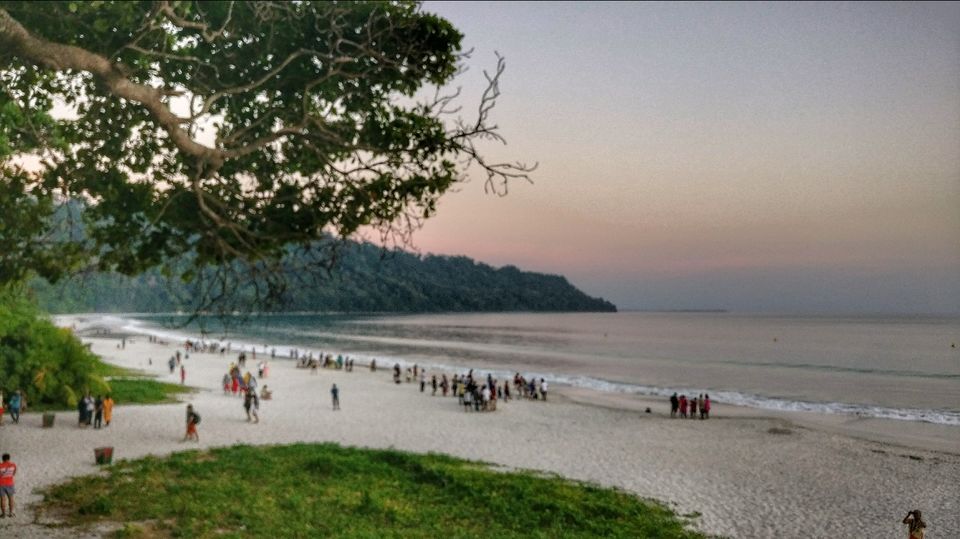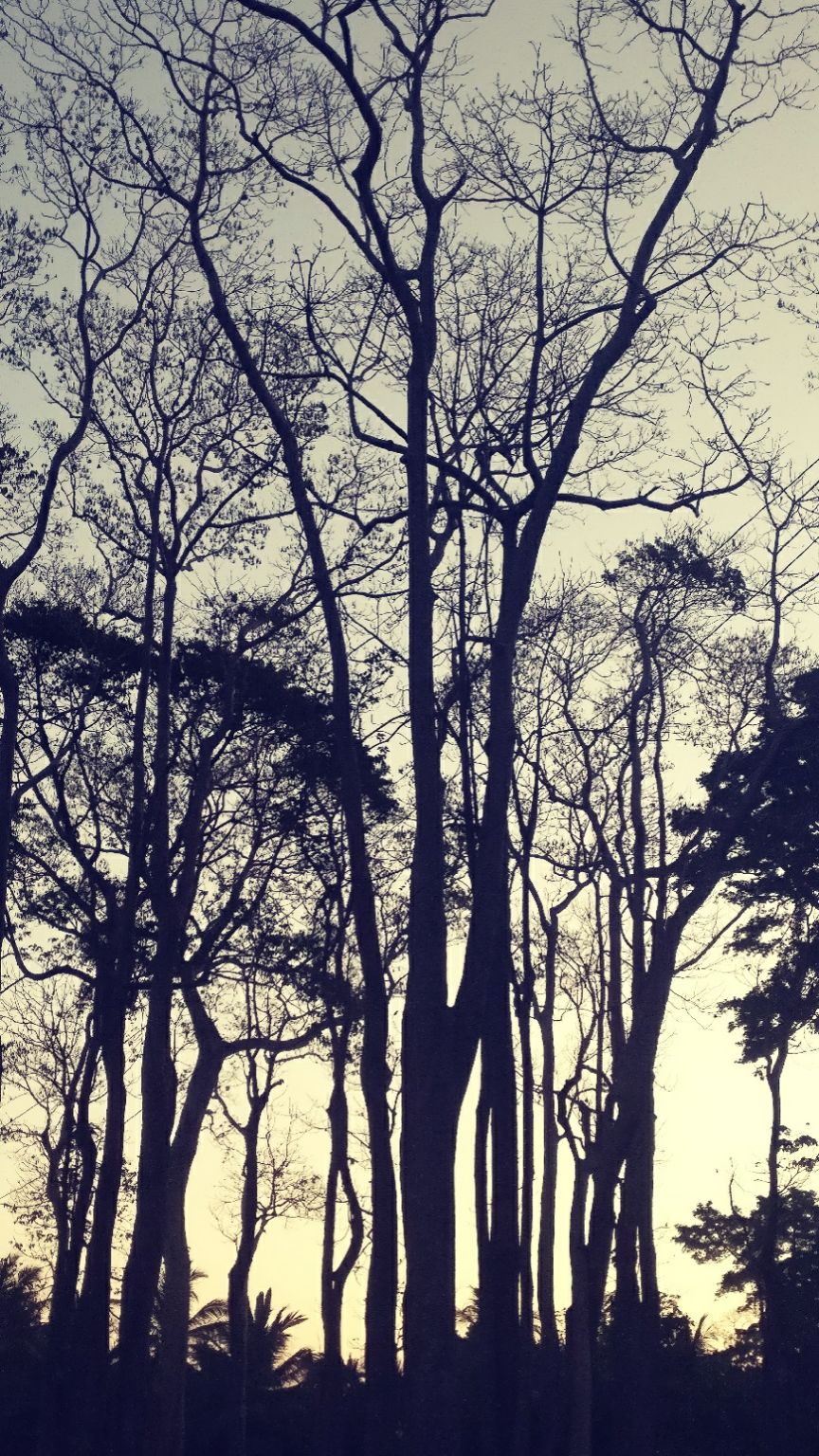 This morning marked our first Scuba experience ever. The best part about Scuba in Andamans is the price and the logistics.
One dive costed us around Rs,3500/- per head, which is definitely not a bad deal. As for logistics, the underwater corals are quite near to the shore, so we could simply walk up to the scuba site. For people (like me) who are afraid of jumping into the water from a boat, walking to the scuba site was quite a relief!
The instructor taught us the underwater signs and breathing techniques. I was finding it difficult to get the breathing technique right in one go but when the instructor pulled me further into the water, I completely forgot my fears and inhibitions.
I could hear my own heart beat and listen to my thoughts. I wanted to talk, cry, and laugh all at once, overwhelmed by emotions to the point that my throat was choked.
It was a world of colorful beings, living life at their own pace, twirling into their habitats as they saw us.
It was good to not be consumed by the cacophony of our world for once.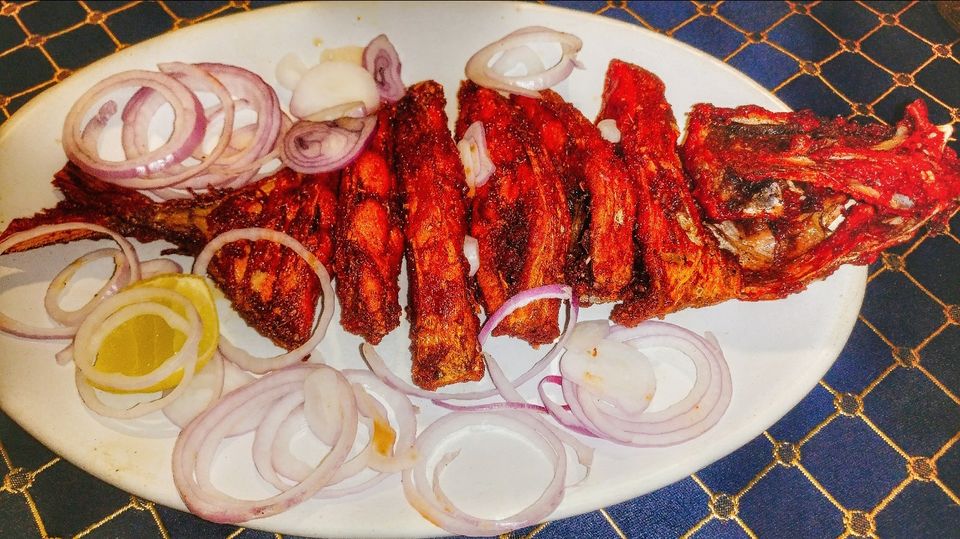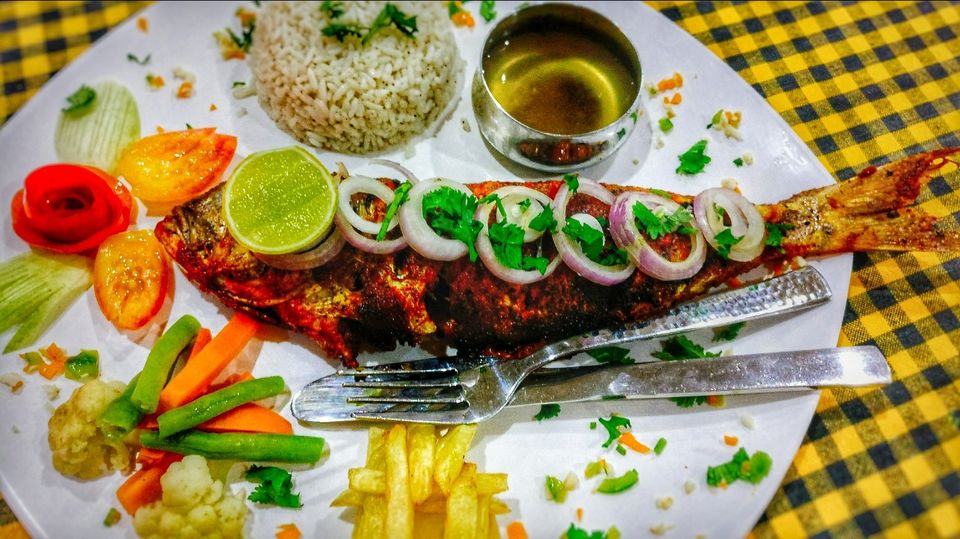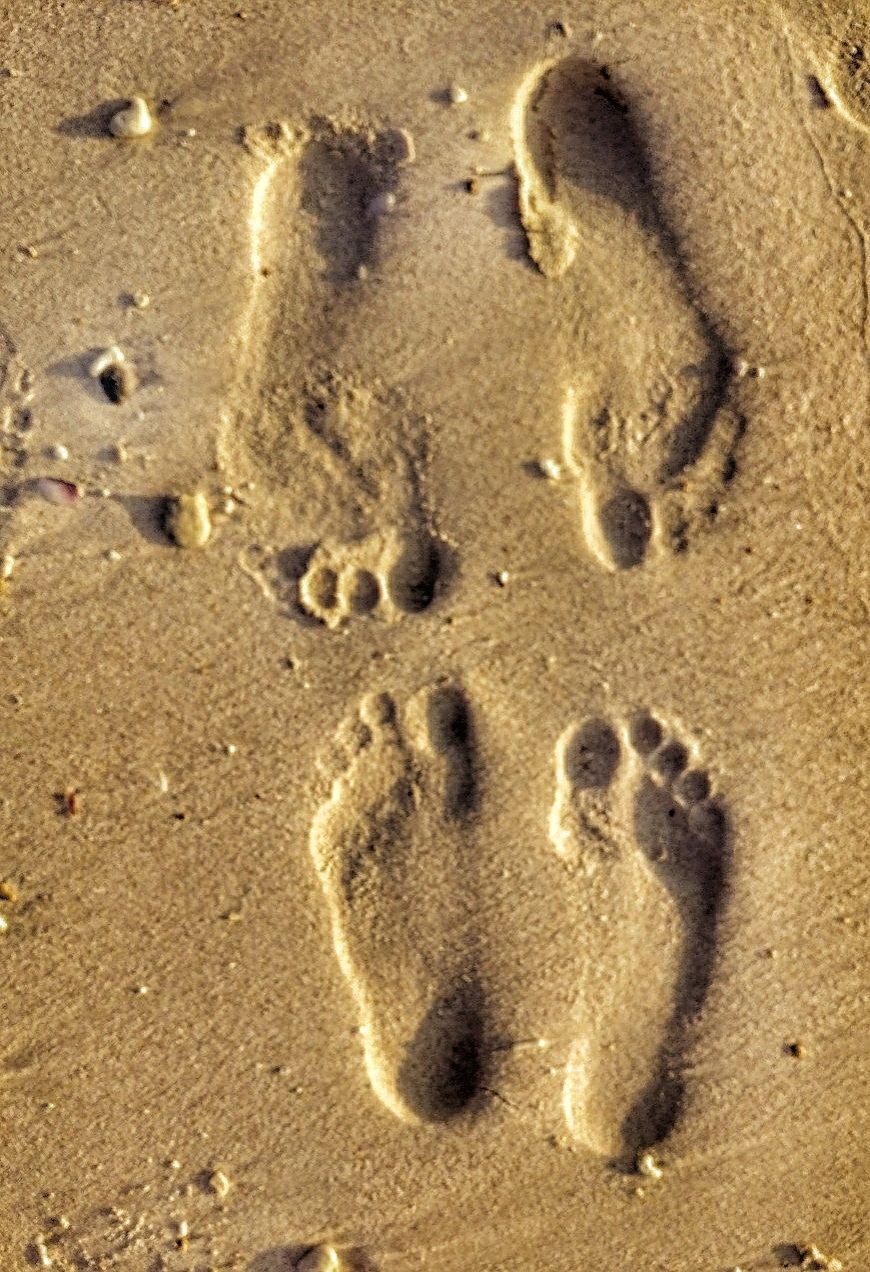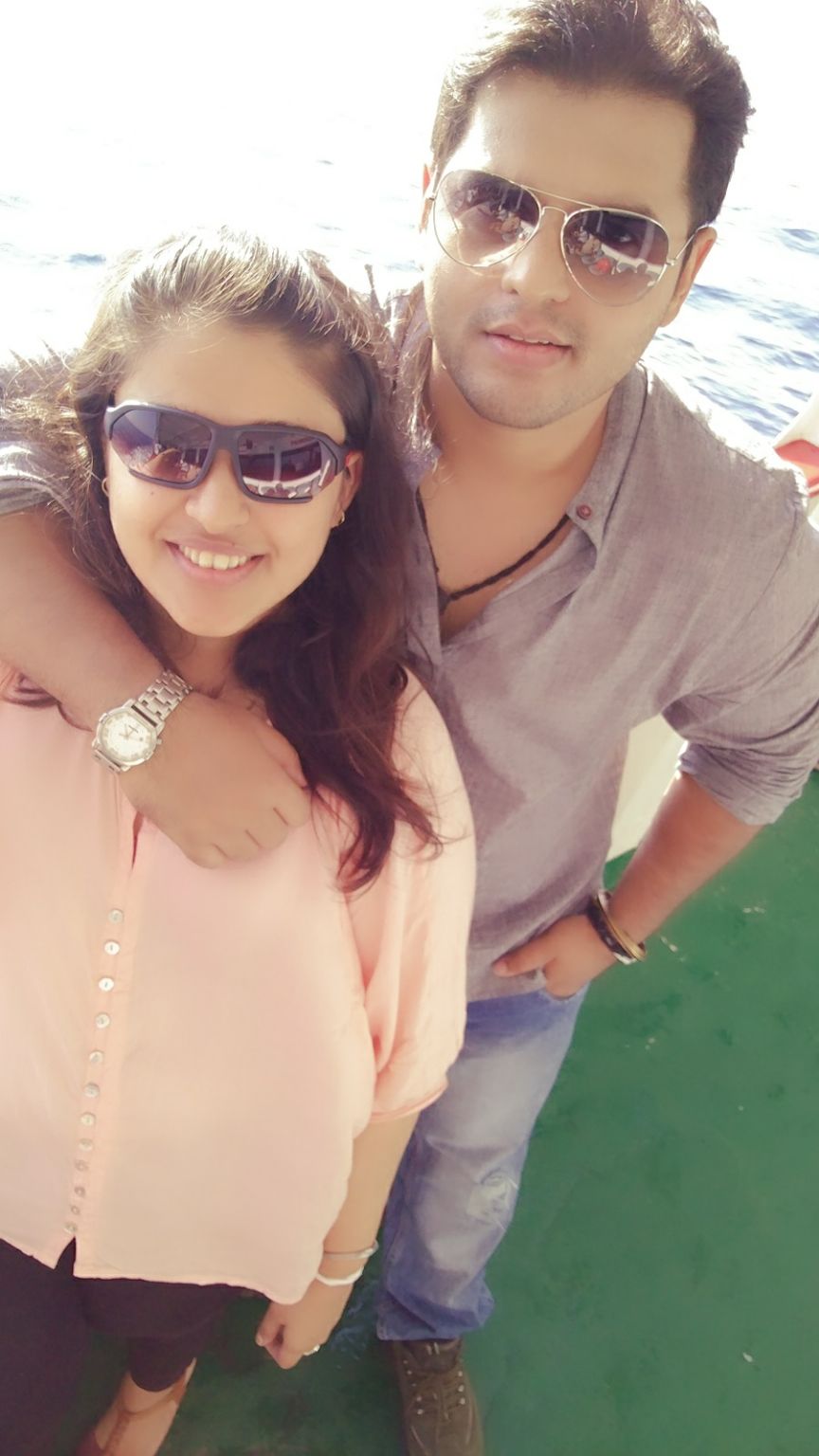 We woke up fresh and happy. It was one those 'wake up to a smile' kind of days. After breakfast, we went to Elephant beach by a speed boat. This beach was unique and beautiful in its own way. The water was so calm, as if it were nature's own pool. It was nothing like Radhanagar's rage. The beach is famous for adrenaline thumping sports. We tried our hands on Jet Ski, Para Sailing & Banana Boat ride.
We also witnessed some Tsunami ruins at the beach- broken trunks of humongous trees that once stood tall and are now fallen as if bowing to the sea's wrath.
After a hectic day, we laid in the tranquil waters of the beach, soothed by the water.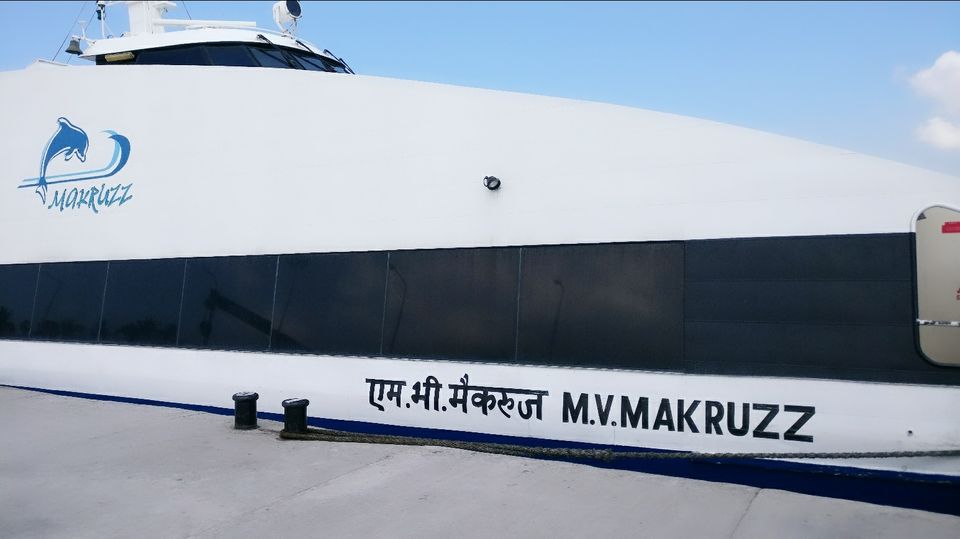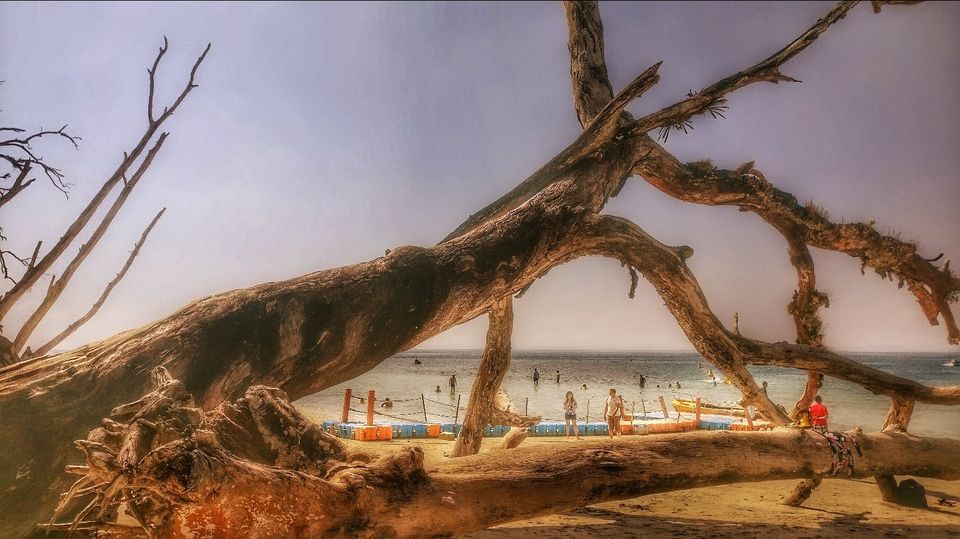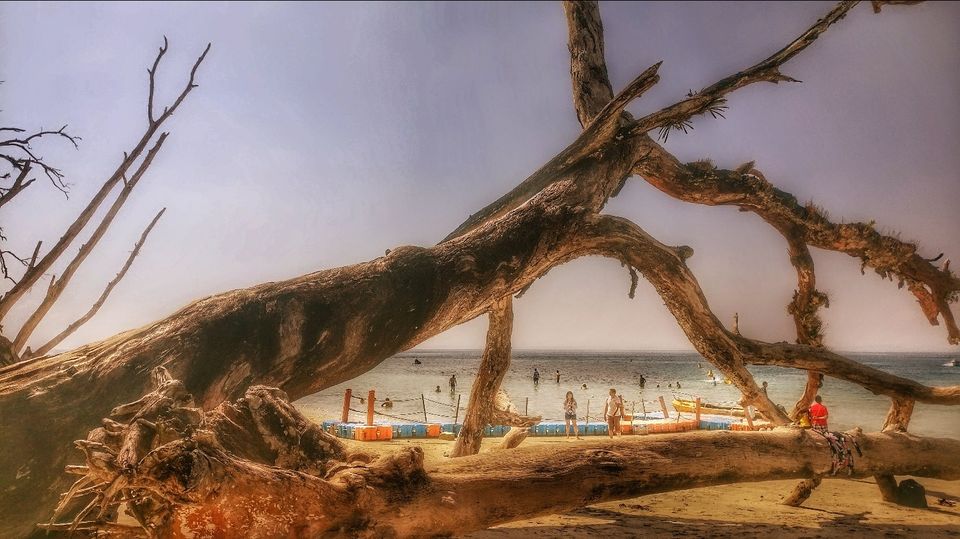 We took off to Neel Islands by an early ferry cruise. Unlike the earlier cruise, this one didn't let us lurk around the edges. We had to remain seated in the cruise at all times, as the journey was said to be rough.
It was boring as hell, so we completed our sleep through this ride. Once we reached Neel Islands, we realised it was nothing different from Havelock, only quieter and unexplored.
It was not at all touristy, and virgin, by all means.
Neel Islands, was by far the most balming experience across our travels. In fact, we also debuted on lobsters i.e., we tasted our first ever lobster fresh from the sea, seared on low flame and blended with Indian Spices. It was tasteful as hell!
We did another scuba dive at Neel. The marine life was rich, and in fact, a school of fishes literally swam through me. Surrounded by huge corals which looked like hills under water, we felt very small in front of nature's marvels.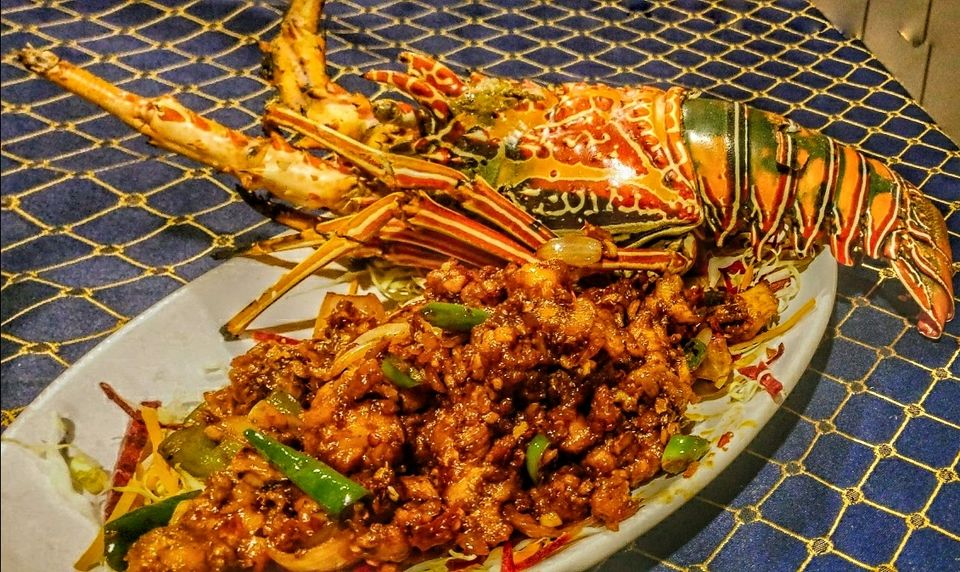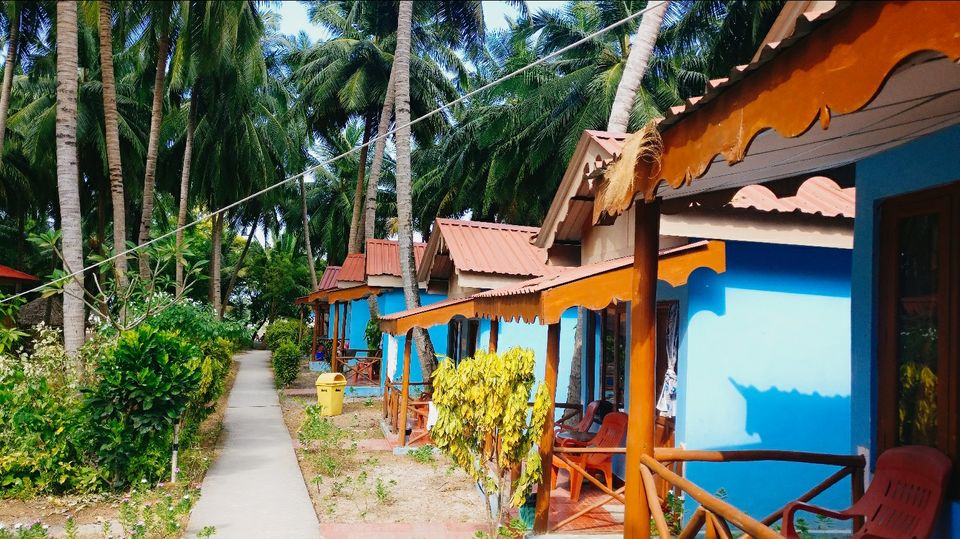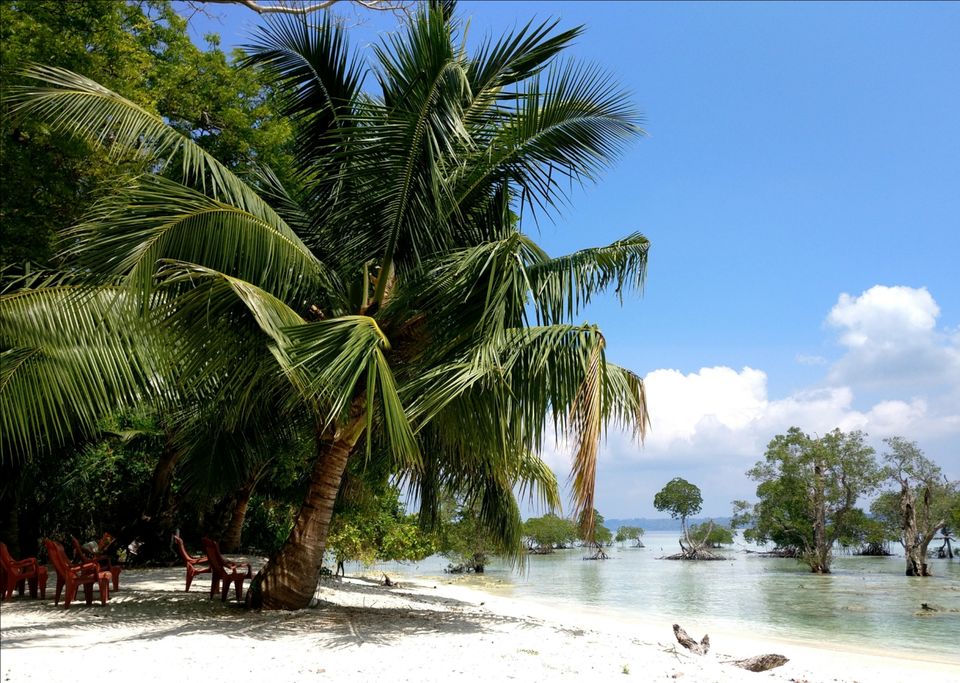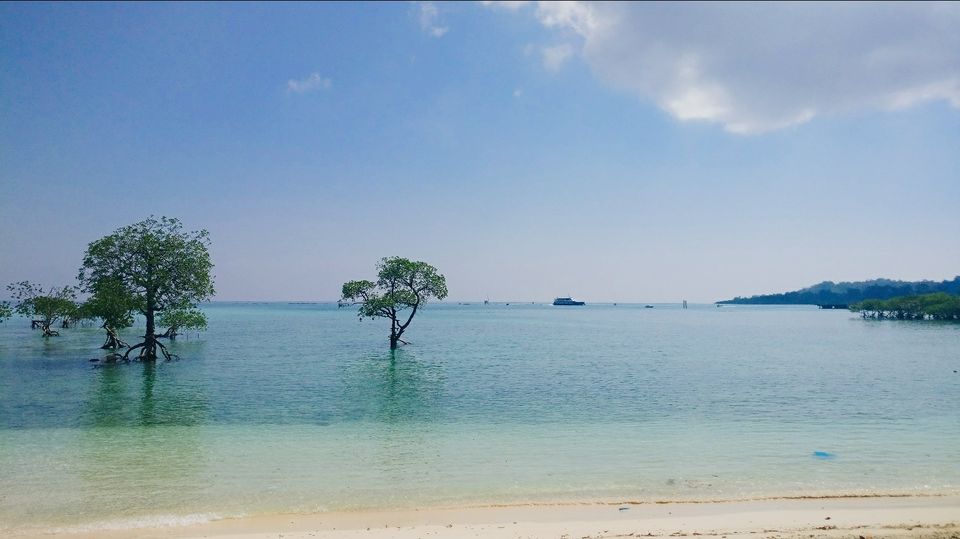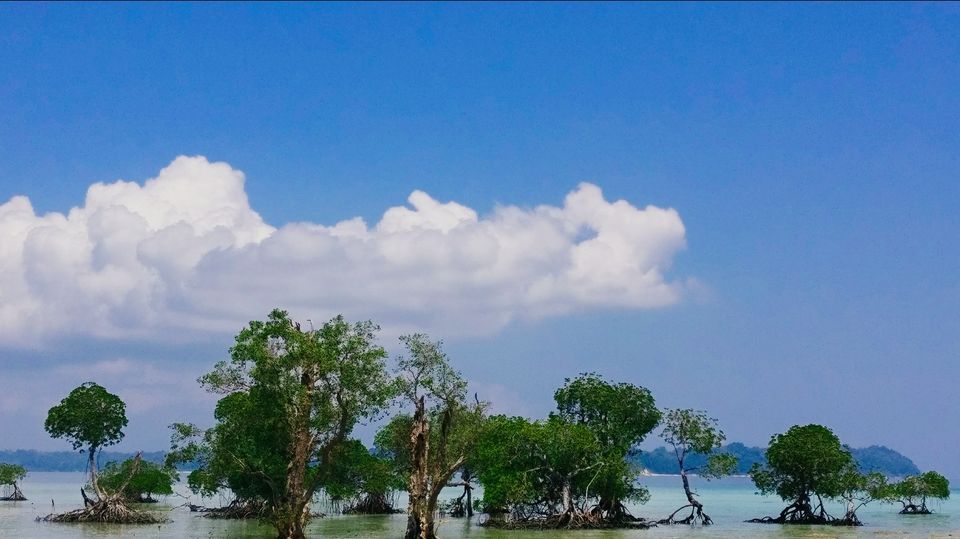 Throughout my beach visits and scuba dives at Andamans, I had collected a couple of shells. To my disappointment, we were not allowed to carry them back and we were told that the airport authorities will confiscate it if they get hold of it.
Stubborn as I am, I hid them in my socks and track pockets and didn't get caught!
I love collecting shells as a kid and here in the land of seashells and pebbles, I couldn't help myself from getting a few.
We took a morning flight back home leaving footprints behind and carrying beautiful memories in our heart.
This trip will always mark many firsts - our first scuba, our first lobster and our first realisation of being beach lovers.