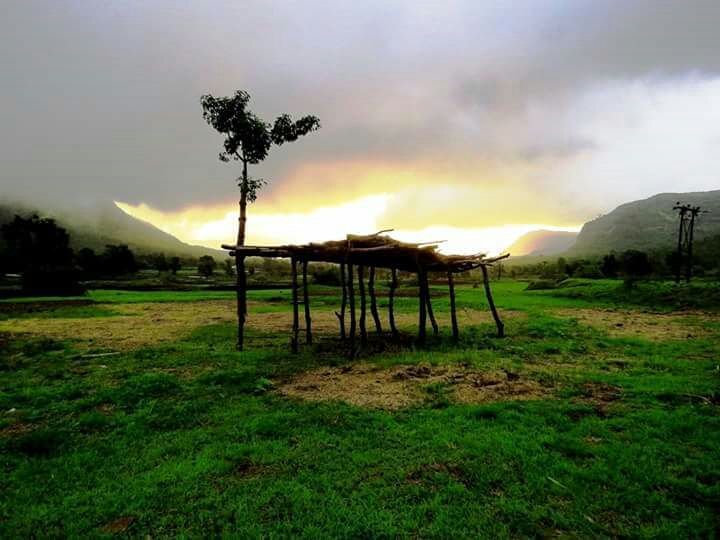 Andarban or Kundalika Valley is situated about 70km from Pune in the Mulshi District. The Mulshi district of Pune is known for beautiful nature. Tamhini, Shedani, Girivan, Kailasgad, Ghangad, Tailbaila and many more places are in Mulshi area.
I started exploring Mulshi area in 1995 when we were in collage. There were no tar roads. We used to explore the area on scooter or M80. Our gardener Vishnu used to tell me beauty of the area. His village Hirdi is in Mulshi area. He used to always invite me to his village. But due to collage and job it was not possible for me. After the graduation while doing the job we used to explore area during holidays. Mulshi dam is just 40km from Pune so it was one of the easiest areas to explore. There used to be hardly any crowd there those days. In 1999 year end a group of friends from Jyotirvidya Parisanshta (JVP) had gone to Tamhini to stay, explore and do some star gazing. On 1st Jan 2000 while exploring the area with JVP friends I visited this place first time. The view of beautiful evergreen valley was so beautiful. The villager told me that is known as Andarban (Andar – dark, ban – forest). The water which flows through the valley is known as Andarbancha Odha (stream of Andarban). After this I started visiting the area atleast once a month. Every season was different. In 2005 I left my engineering job and started working full time with a tourism company which I had started with my friends in 2001. I was one of the partners in the company. I started taking nature trails in the area. In 2006 during rainy season while exploring the area with a group of 30 people I met Vishnu at the start point of the trek. He was so happy to see me there. He hugged me and told everybody that I am his Datta Bhau. He told me about the trek route to his village Hirdi. Due to time constraints I was not able to do the trek that time but I had decided to do the trek in dry season. Finally in 2007 Summer I did the pilot trek with few friends. Since it was dry season we had no issue regarding stream crossing but we had to carry a lot of water. It was unknown trek and nobody use to do it. There was no information available on internet about the trek. We did it in June. I was under the impression that it would be raining or overcast but it was sunny and really hot. Since we were not aware of the route we asked our driver to wait at the start point. It took us 3hrs to reach village Hirdi (Vishnu's village). The whole trek route is full of forest cover except last 2km. When we reached the village there was few young boys who welcomed us. They told us that nobody stays in the village now except few old people. Vishnu's mother was staying at the village is a old hut. I met her and talked to her. All of them work either in Mumbai or in Pune. They gave us information about the village. They showed us the way to go down to Bhira village also. The Hirdi village was shifted to current location in 1930s while constructing Mulshi Dam. Mulshi dam generates 600mW of electricity and supply it to Mumbai. But Hirdi didn't have electricity supply till 2012. There is no water there during summer. They collect water drip by drop in a small pond near the temple.
After this trek I decided to put it commercially. During 2007 rains was first commercial trek of Andarban. Since it was new I got really good response. Andarban is 17-18km trek. It's a 'V' shaped valley. The river Kundalika originates in the valley in the pot holes commonly known as Kunda locally. The river which originates from Kunda is Kundalika. We were going to walk along the one side of the valley starting from the Vertex. The start point is Pipri Village on Tamhini – Lonavala Road. We reached here after having breakfast at Mulshi around 10. At the start point there are beautiful streams and waterfalls. The group enjoyed photographing the First 10-11km is more of a plane walk with ups and downs through Jungle. It rained heavily. We had to cross the streams and its one of the most enjoyable experience. The streams were full. In such case you must take safety measures while crossing them. We were using good quality ropes to cross the streams. There are only 2 to 3 streams where you might need to fix the ropes. It depends on the rains. Last 2km walk before Hirdi Village was on a plateau. There was some flowering also on the plateau. It took us about 5hrs to reach Hirdi. At Hirdi there are ZP schools and temples where we had lunch. There are no eateries on the way. One has to carry packed food. After Hirdi village we started climbing down to Bhira Dam. Its about 6km takes 2-3hrs. At some point the path was slippery. After climbing down you we reached a house which is known as Malkar Wada. From there if you go straight you reach the backwater of Bhira dam. That's not the right way. You must take road which goes to right side cross a big stream. There is also a bridge with 2 iron guarders. It is very risky to cross from that. The villagers have recently constructed a wooden bridge but one can cross the stream through it at some points. We walked through the stream. After this stream we reached the Bhira Dam wall by 6pm. We had asked the bus to come there to pick us. While on the return journey we enjoyed scenic landscapes of Tamhini Ghat.
Summary of Andarban Trek
Distance – 17-18km
Time required – 8hrs
Food – Breakfast and evening snacks are available on road side hotels on the main road. Lunch must be packed.
Carry – Ropes, packed food, first aid kit, good quality shoes is must, plastic bags and raincoats during rains, set of clothes to change after the trek, camera with rain protection etc.
Grade – It's a easy trek. You require stamina to walk for 18km.
Do's – Enjoy nature, steams crossing, waterfalls, village visit during the trek.
Don't – Do not litter, do not collect anything from Jungle, do not handle any insects of snakes during treks, maintain silence, avoid photographing at Bhira Dam for security reason etc.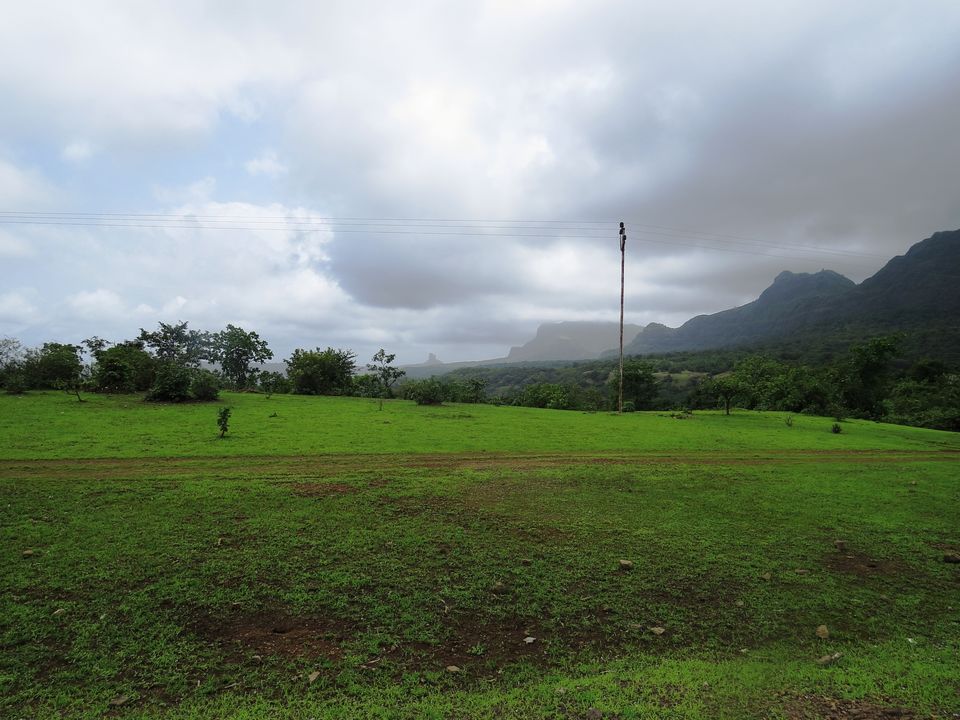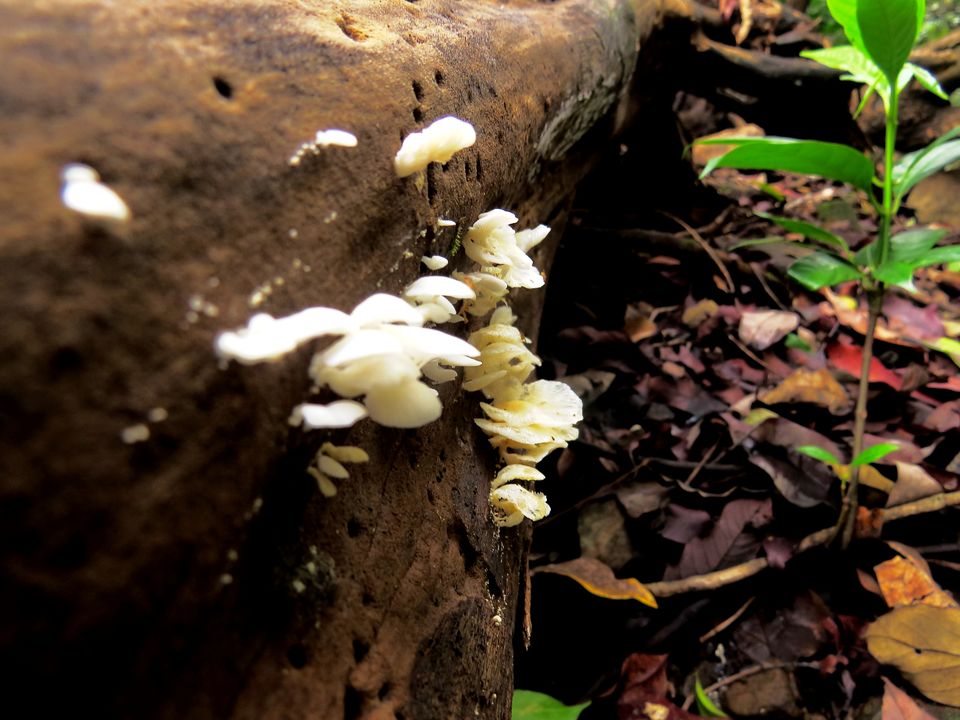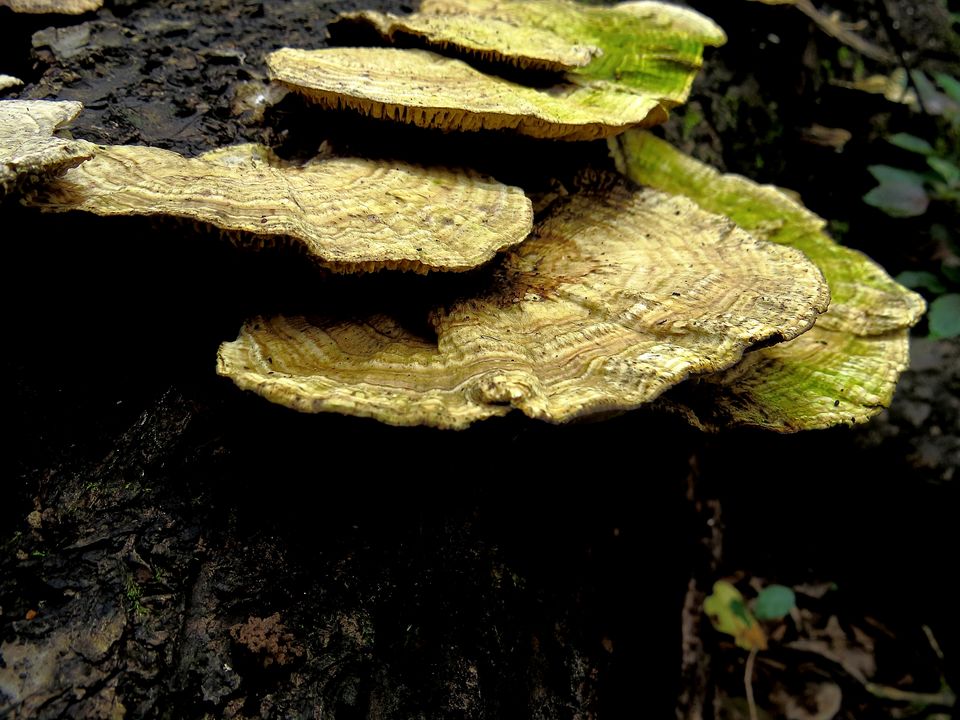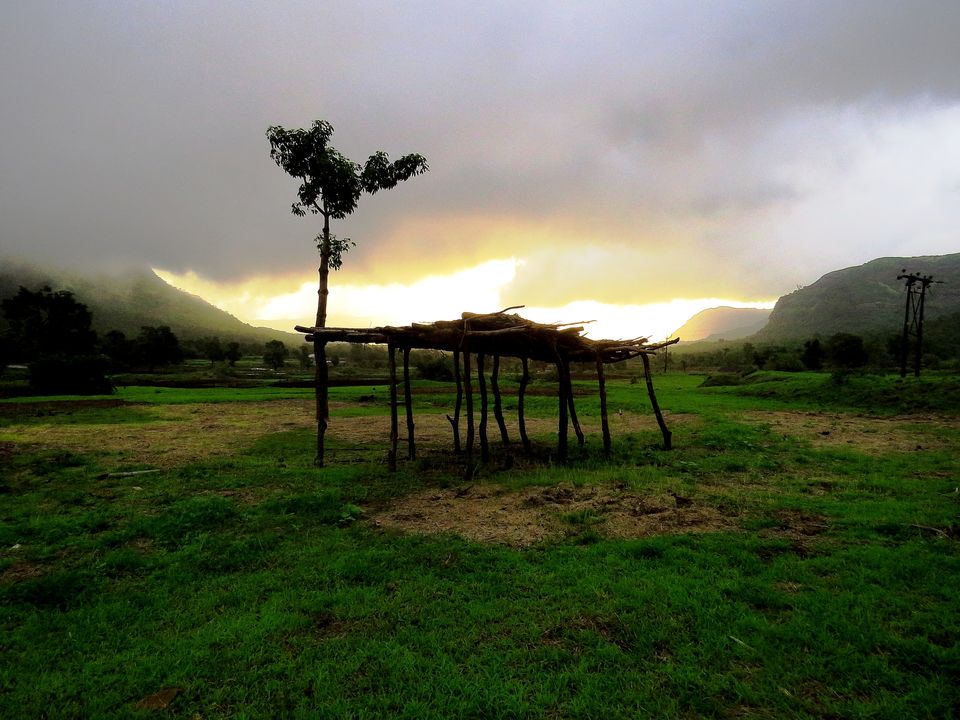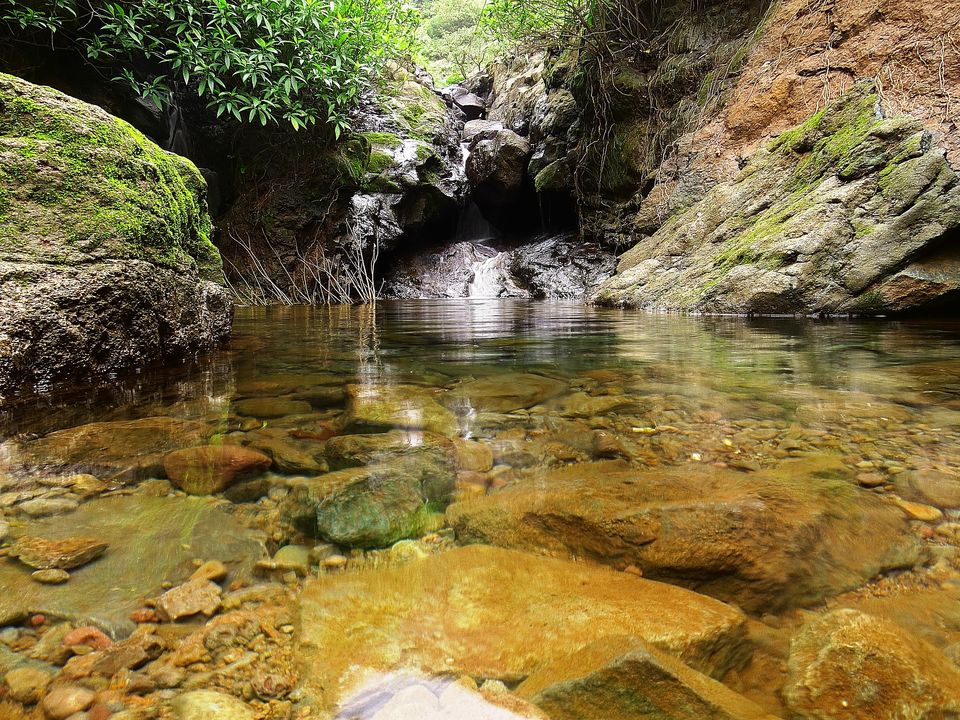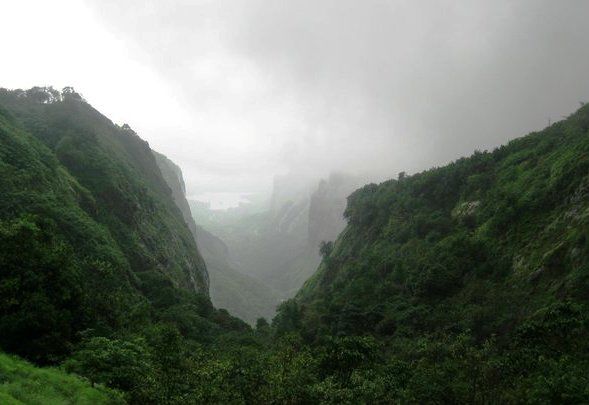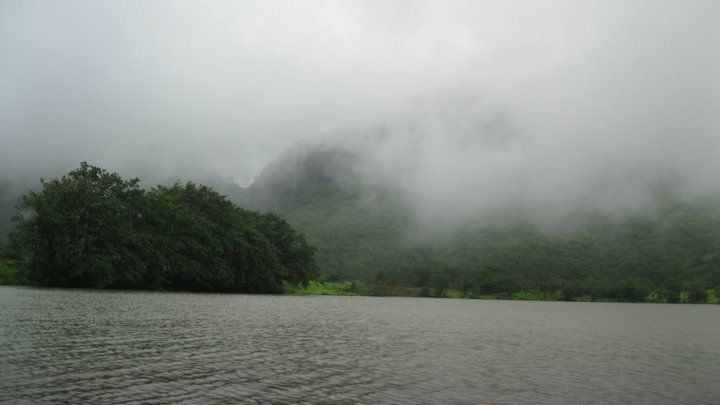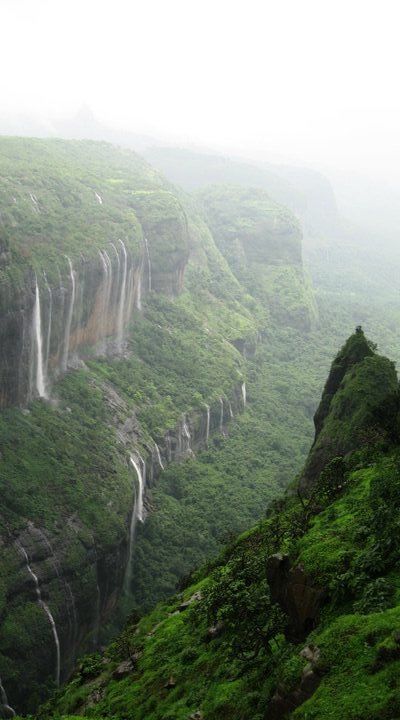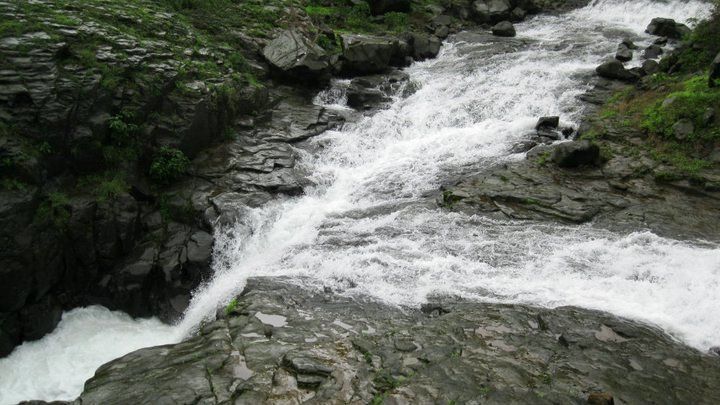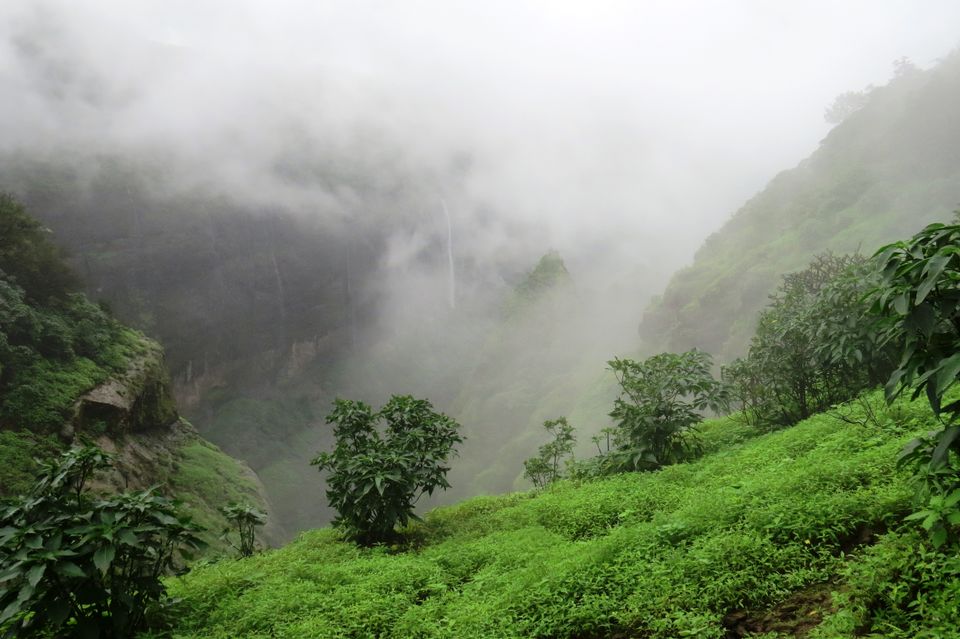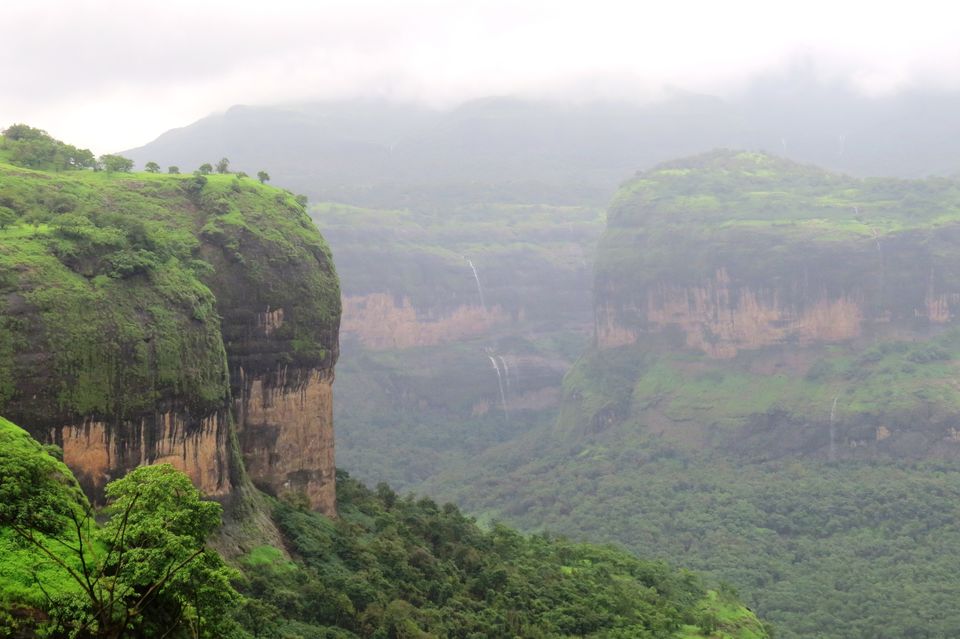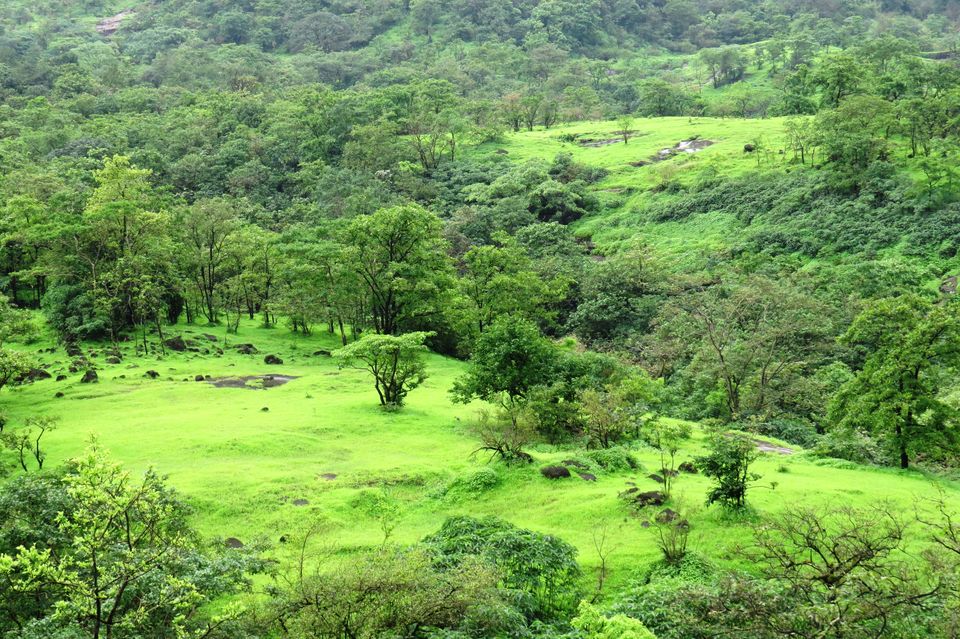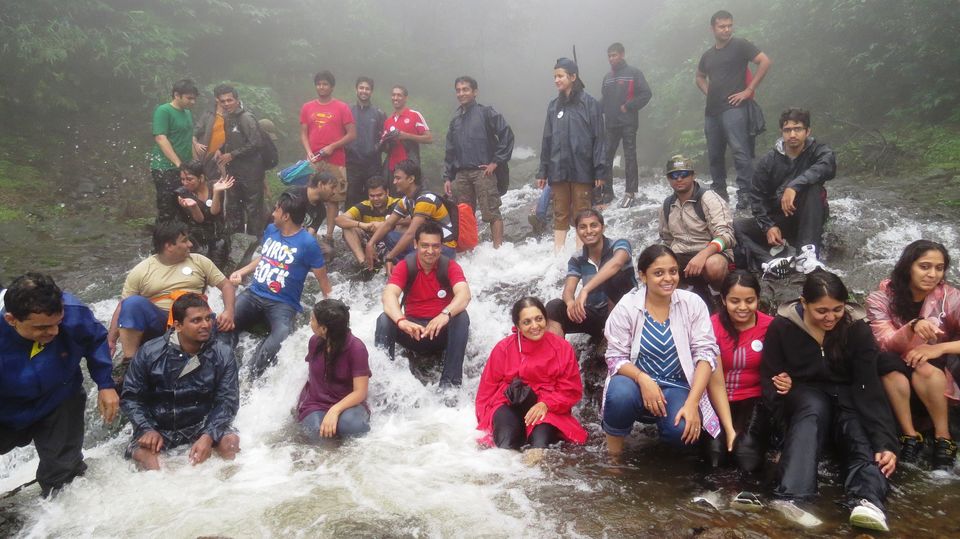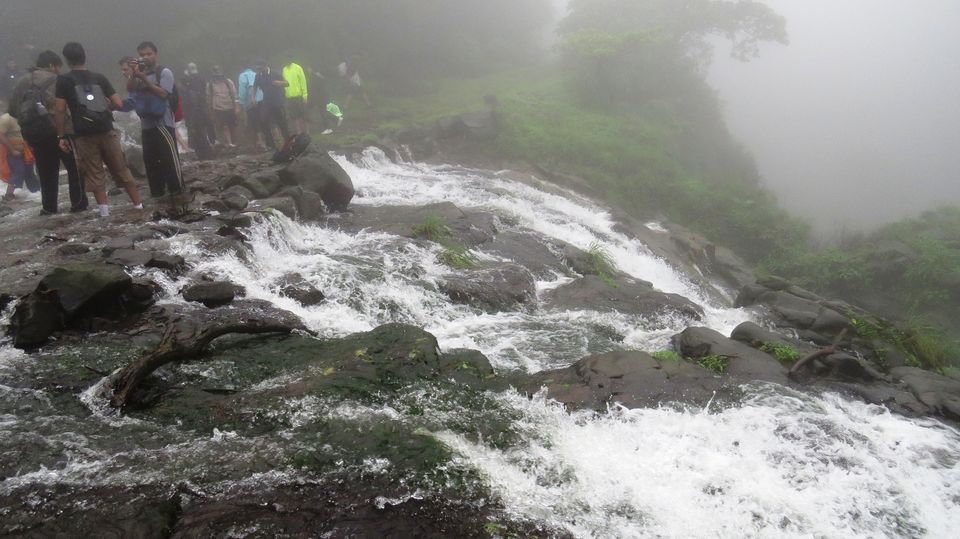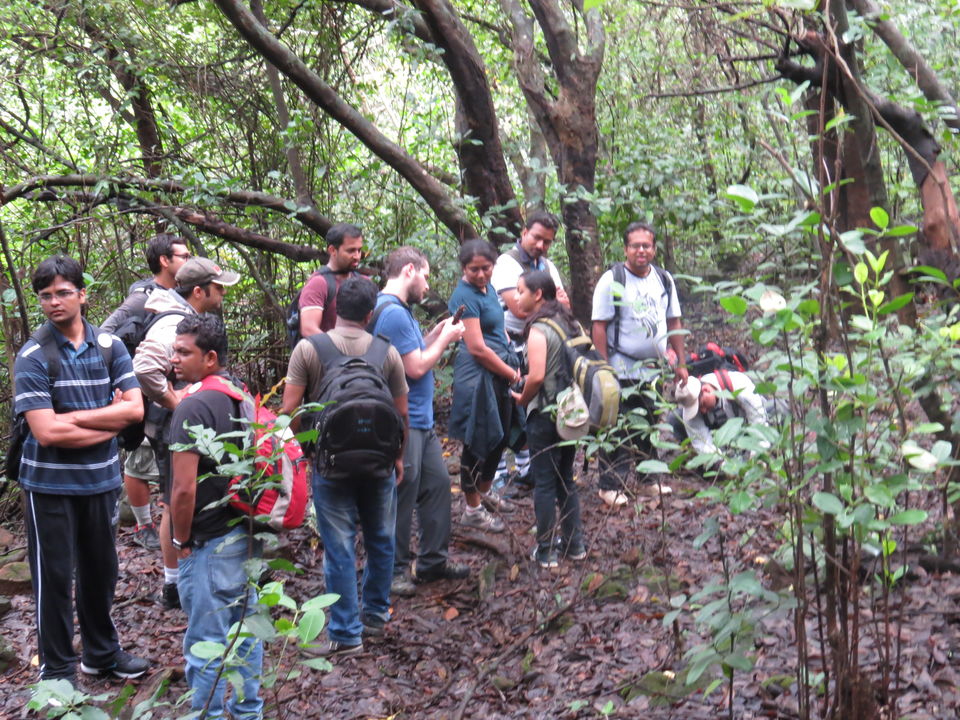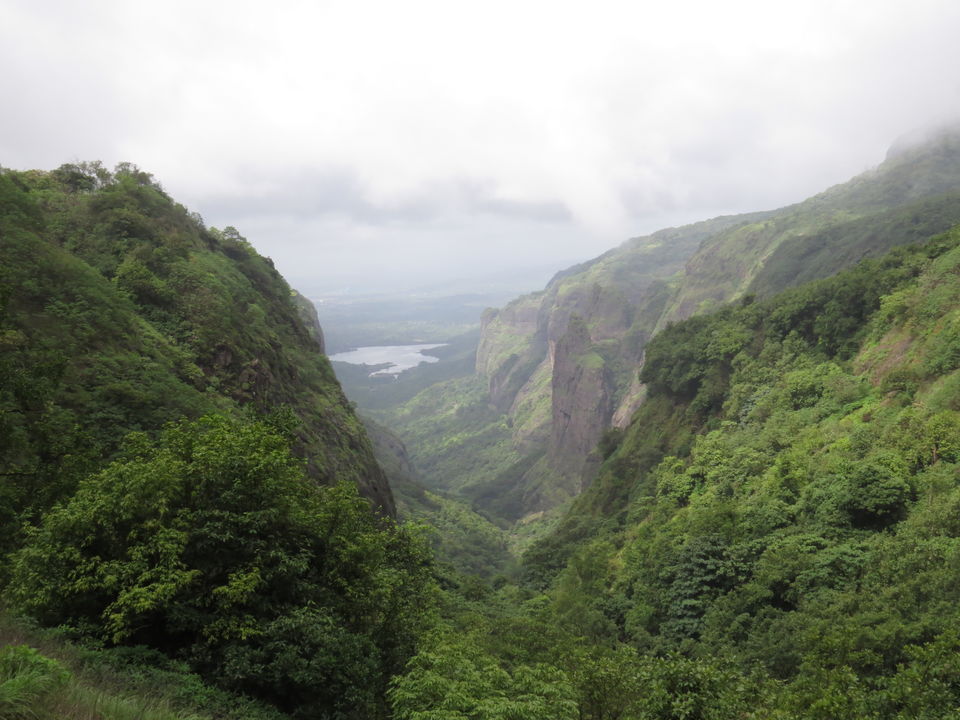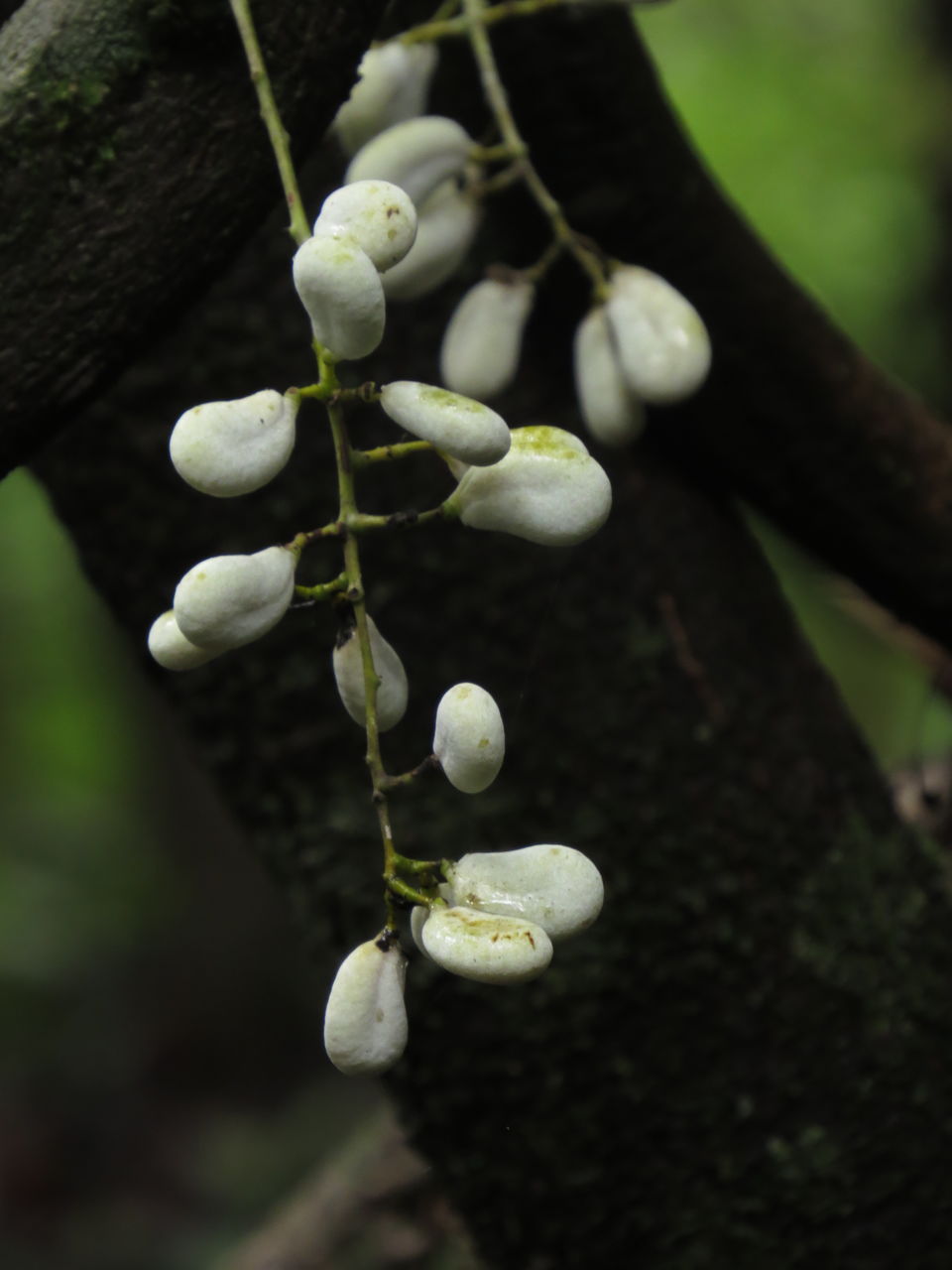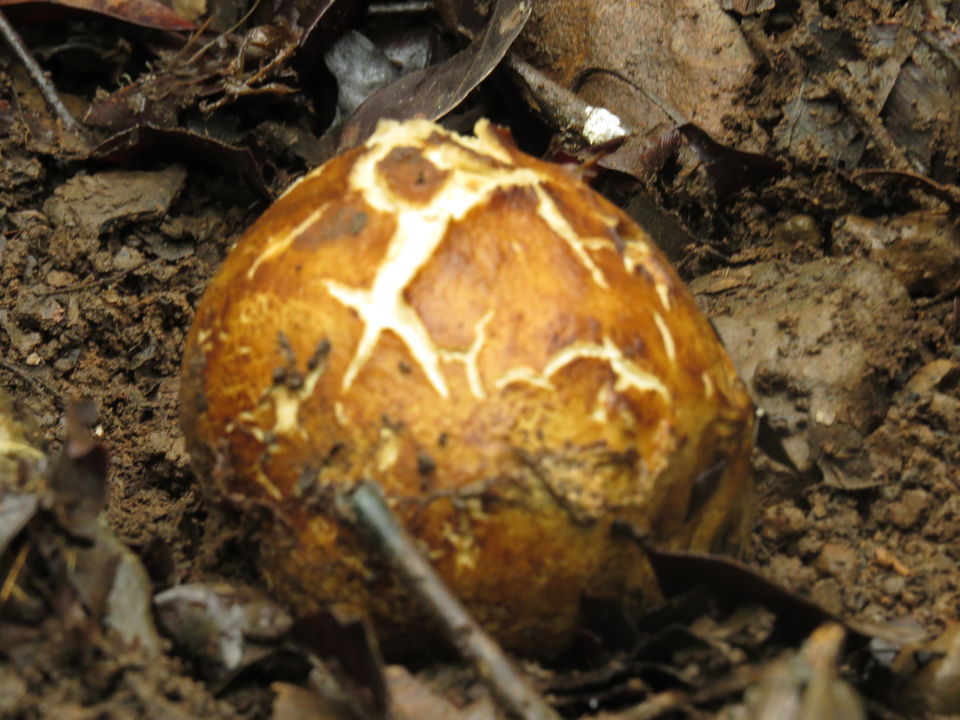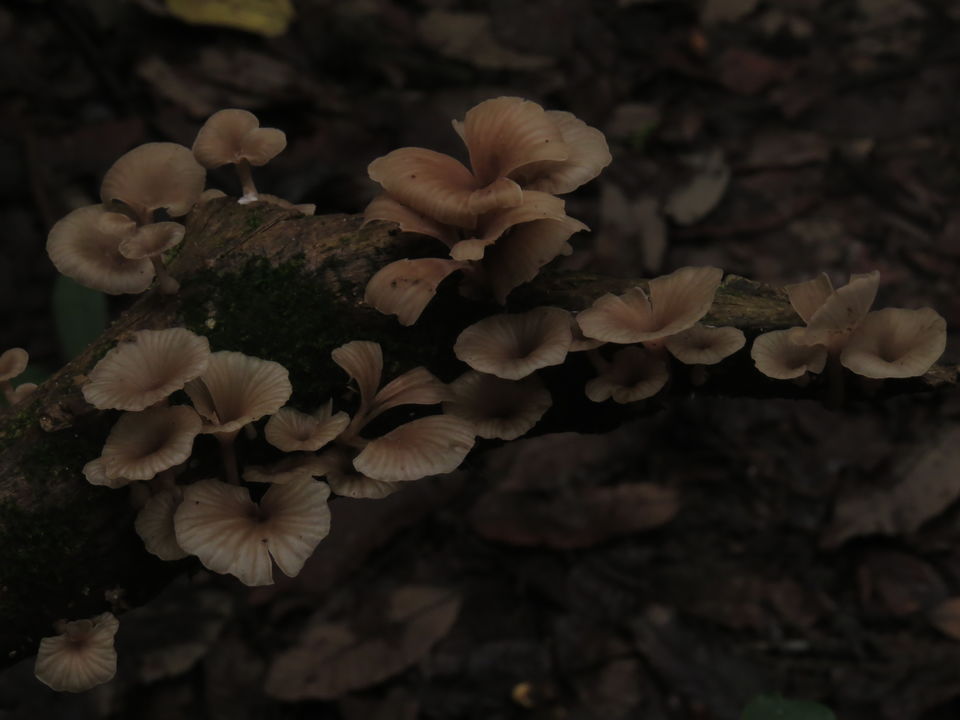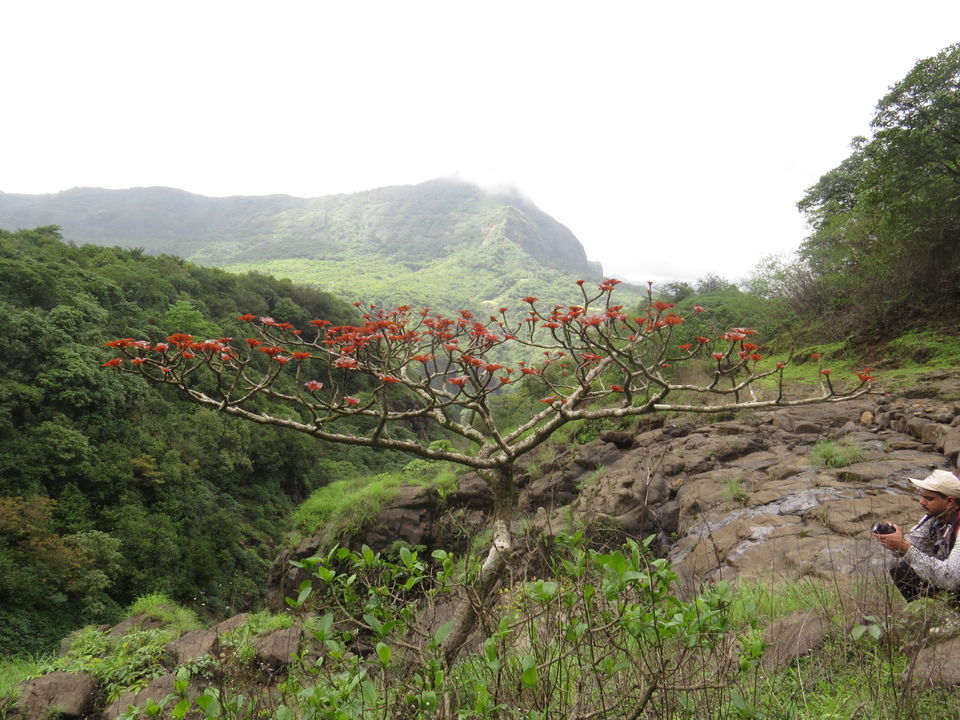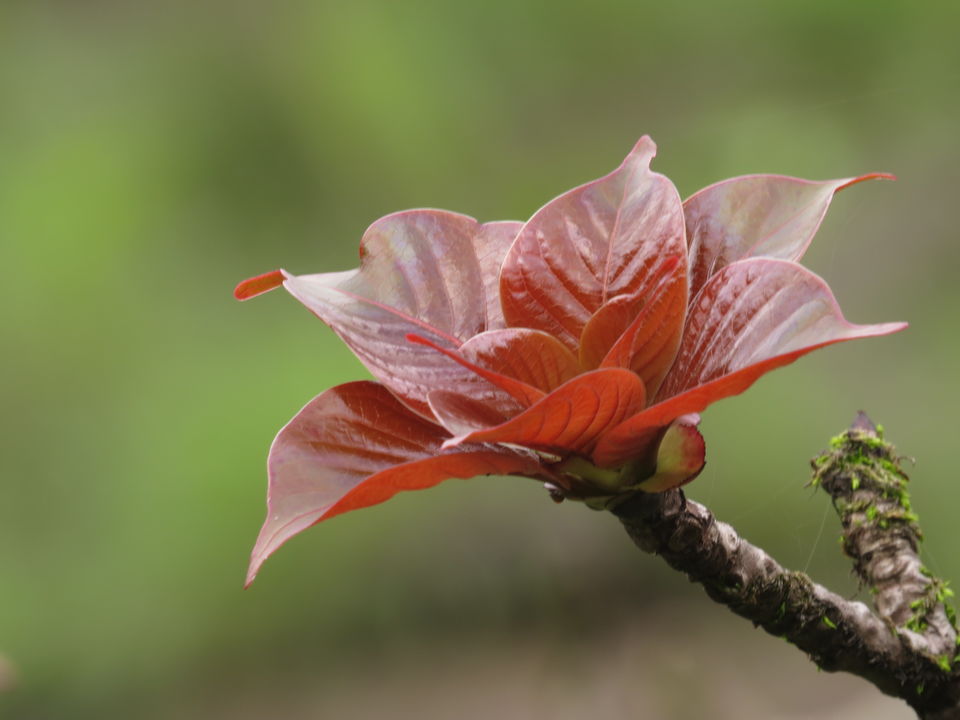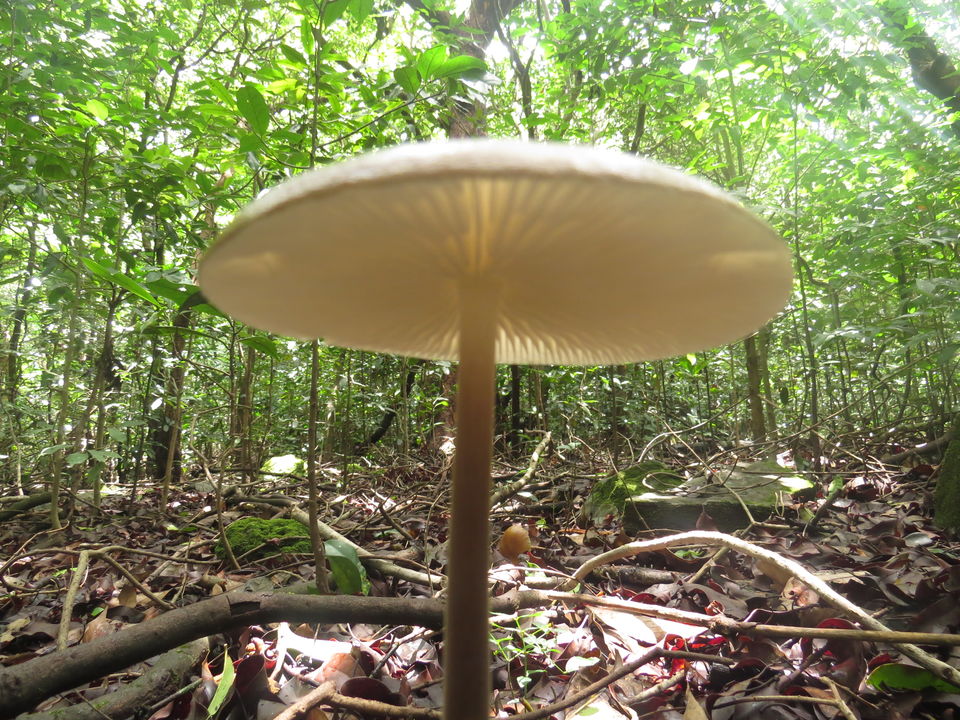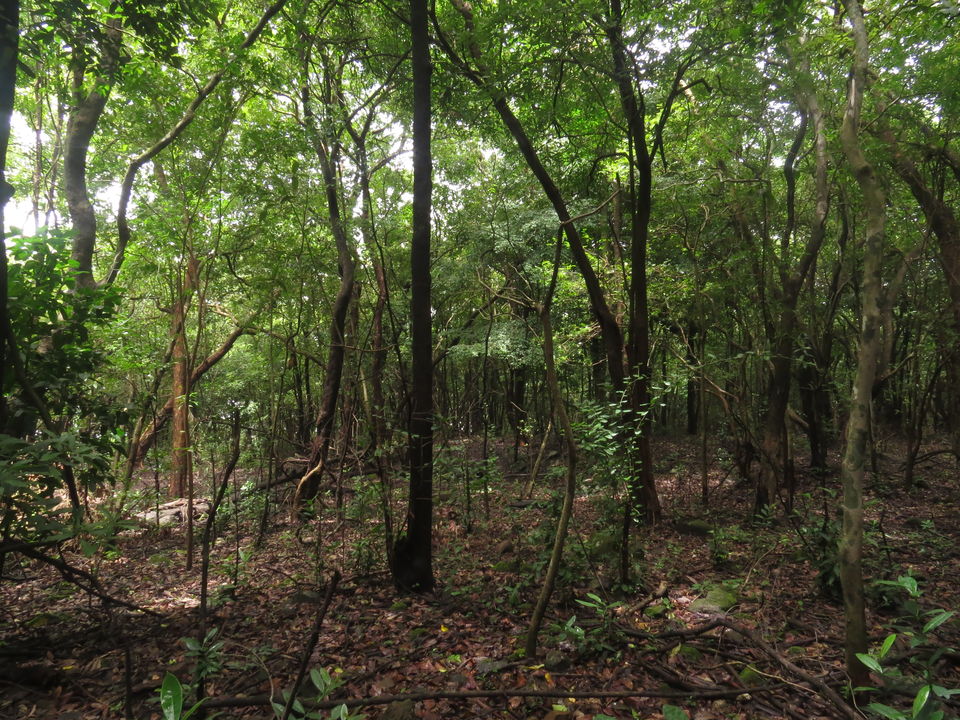 https://www.facebook.com/dmulay/videos/vb.774567891/10154990350342892/?type=3&theater