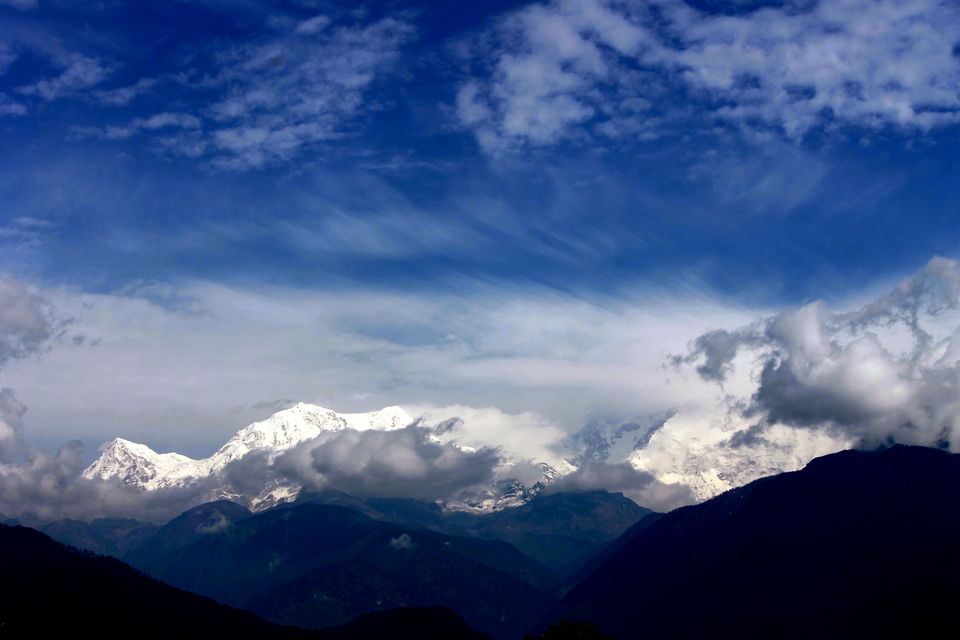 Life of a Bengali, revolves around Durga Puja. Wait for it, live it and again wait for it, after it is over. And "pujo" is not only a festival for us, it is an yearly routine, we try to follow. This routine includes a vacation trip too. But, MNC work schedule at my workplace does not always help me to plan for it. But this year, I had to plan for a trip, as one of my childhood friend came back from abroad this year and insisted for a family trip. He wanted to visit misty mountains, which was very courageous thought, as he is a father of a 11 months baby boy and travel infrastructure in India is not very good everywhere. Anyway, we planned for the trip and the place to visit was mainly west Sikkim.
Day 1:
On October 17th night, we boarded the train to New Jalpaiguri (NJP) - Padatik Express (12377). Tickets were not confirmed and we got only two berths for 4 and 1/2 persons, under RAC. Obviously, we could not sleep very well and we were very worried for the baby but thankfully he slept well through out the night and the train was almost on time, so, the experience was not so bad.
Day:2:
Around 10 am we reached NJP station. As per our itinerary, we had to hire a taxi to Yuksom. But we almost wasted 2 hours at Siliguri, in search of a taxi to Yuksom but with little success. Only few travel agencies were agreed to offer the transport but only with package schemes. Our little traveler was not enjoying the chaotic traffic and heat very much and was frequently raising his voice. Finally we drop the plan for Yuksom and hired a taxi to Pelling and left Siliguri. We crossed the vibrant green Mahananda Wildlife Sanctuary and started climbing to hills. We passed by famous Sevok kali temple and coronation bridge, and continued. May be it is due to geographical reason, or may be it was a coincidence or may be it was due to unknown administrative reason, the condition of the same national highway was hugely different between WB and Sikkim (NH are maintained by NHAI only). The road became smooth once we entered Sikkim. Throughout the journey, my friend kept complaining about the road condition and the baby giggled every time when the ride became bumpy. What a journey it was.
By evening, we reached Pelling and with the help of the taxi driver, we checked into a very good and new hotel in upper Pelling. The hotel was situated on the helipad ground and the view from the hotel was magnificent.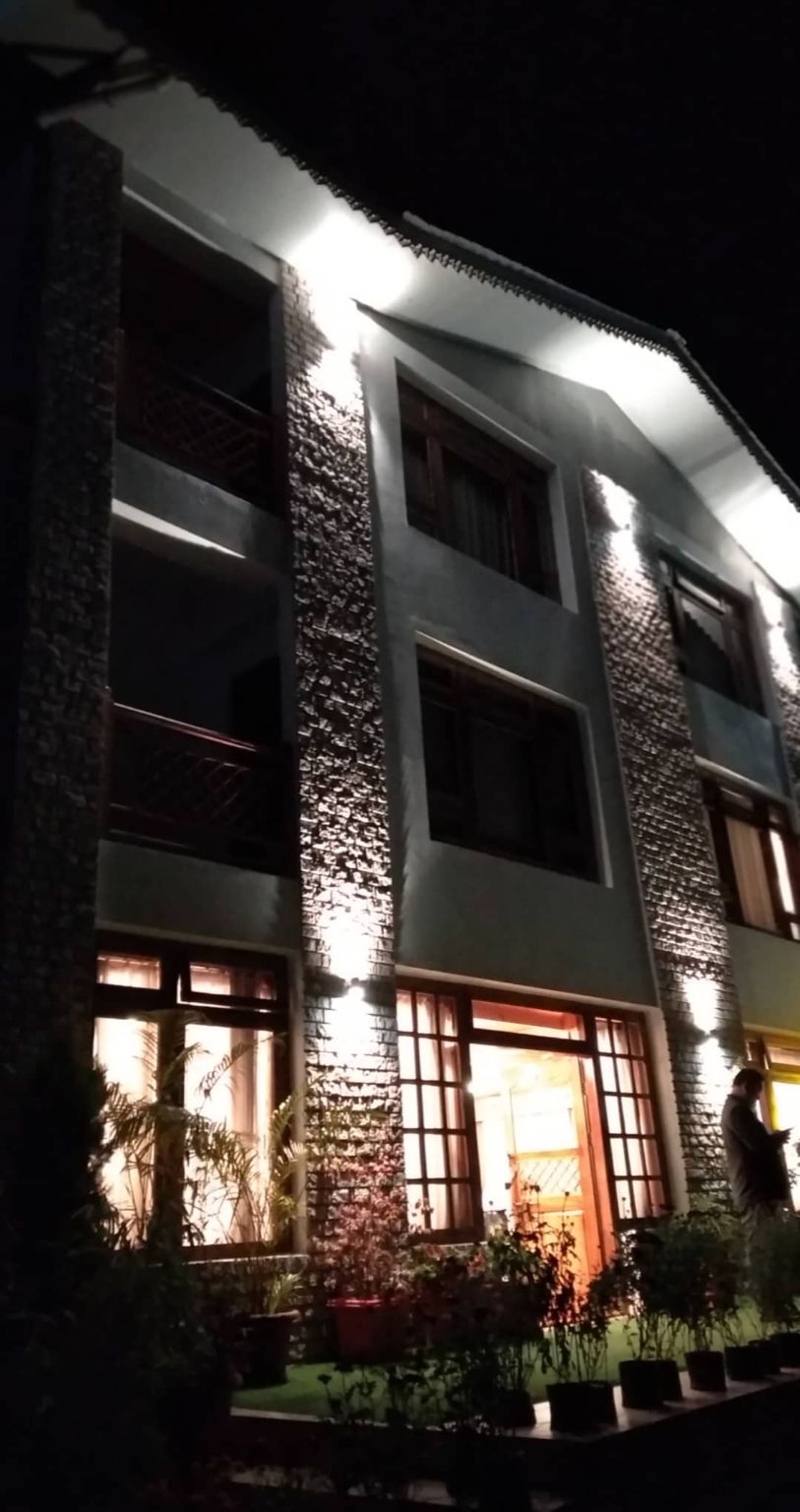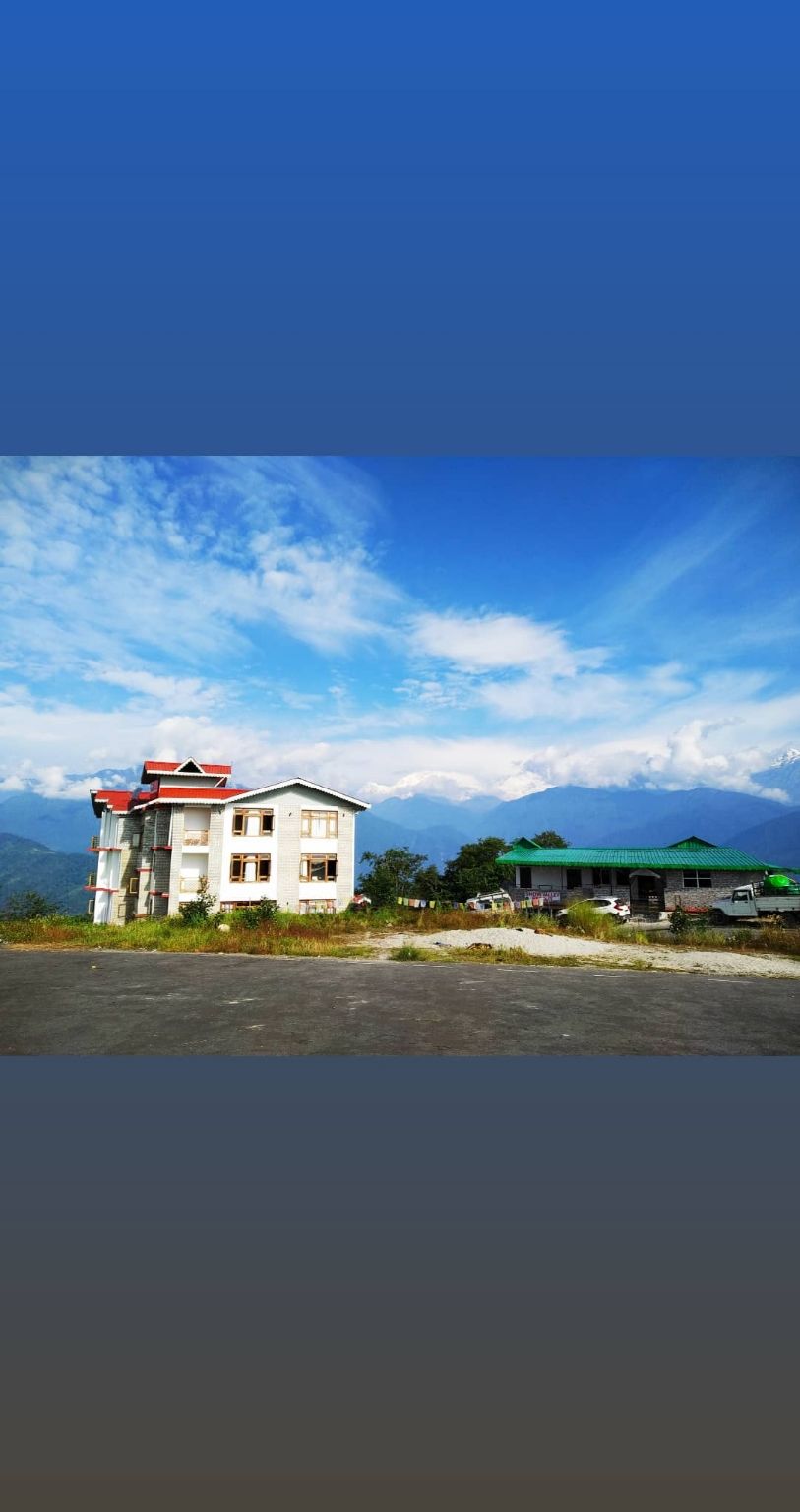 Day 3:
As we could not stay at Yuksom as per earlier plan, we planned our sight seeing including Yuksom. Early morning we started for the sight seeing, after a heavy breakfast at hotel. The car was arranged by the hotel.
We started with two beautiful waterfalls. Rimbi and Kanchanjangha Falls were like two mischievous mountain girls, dancing around the mountain slopes. These two places were paradise for shutterbugs.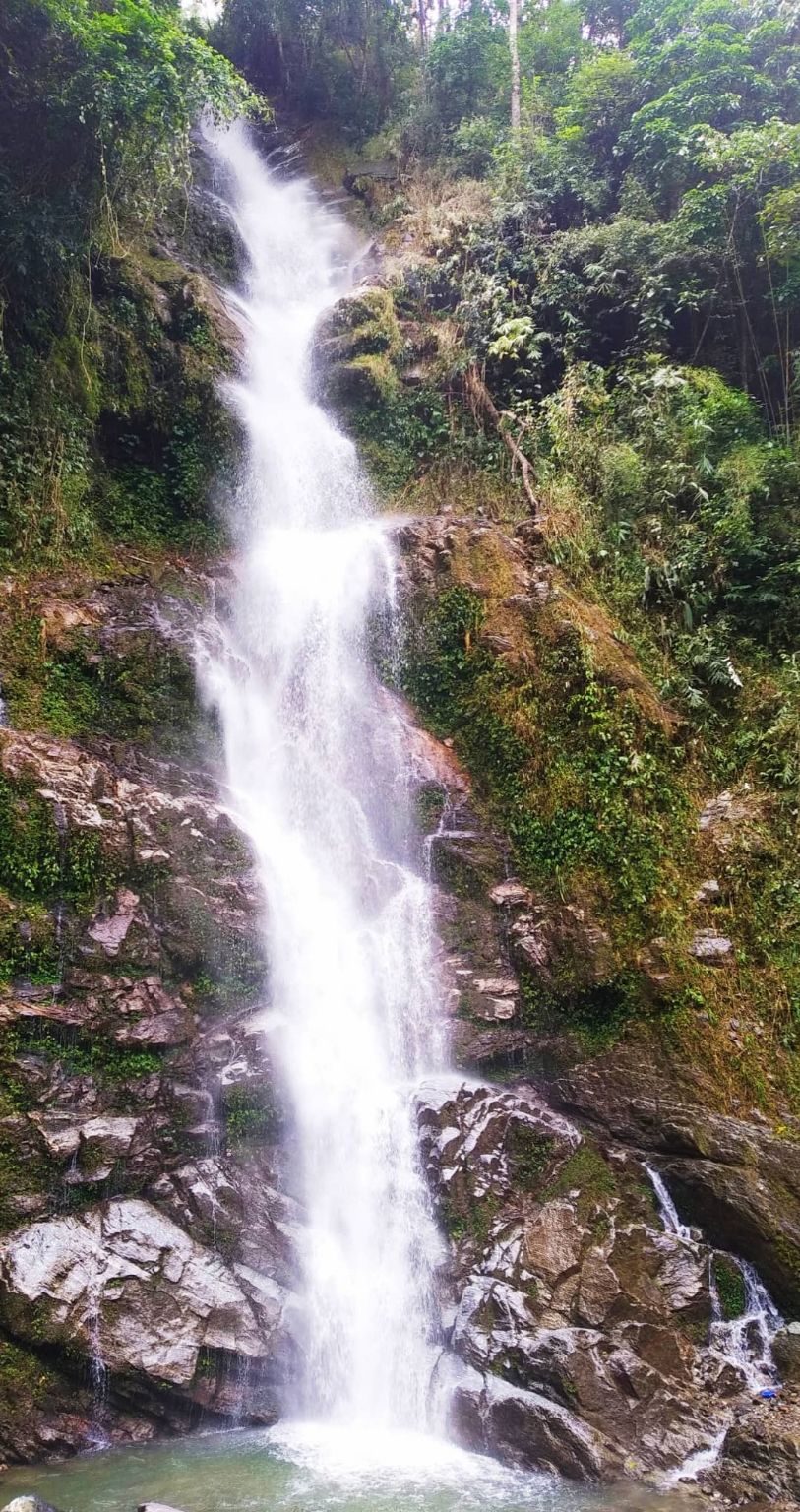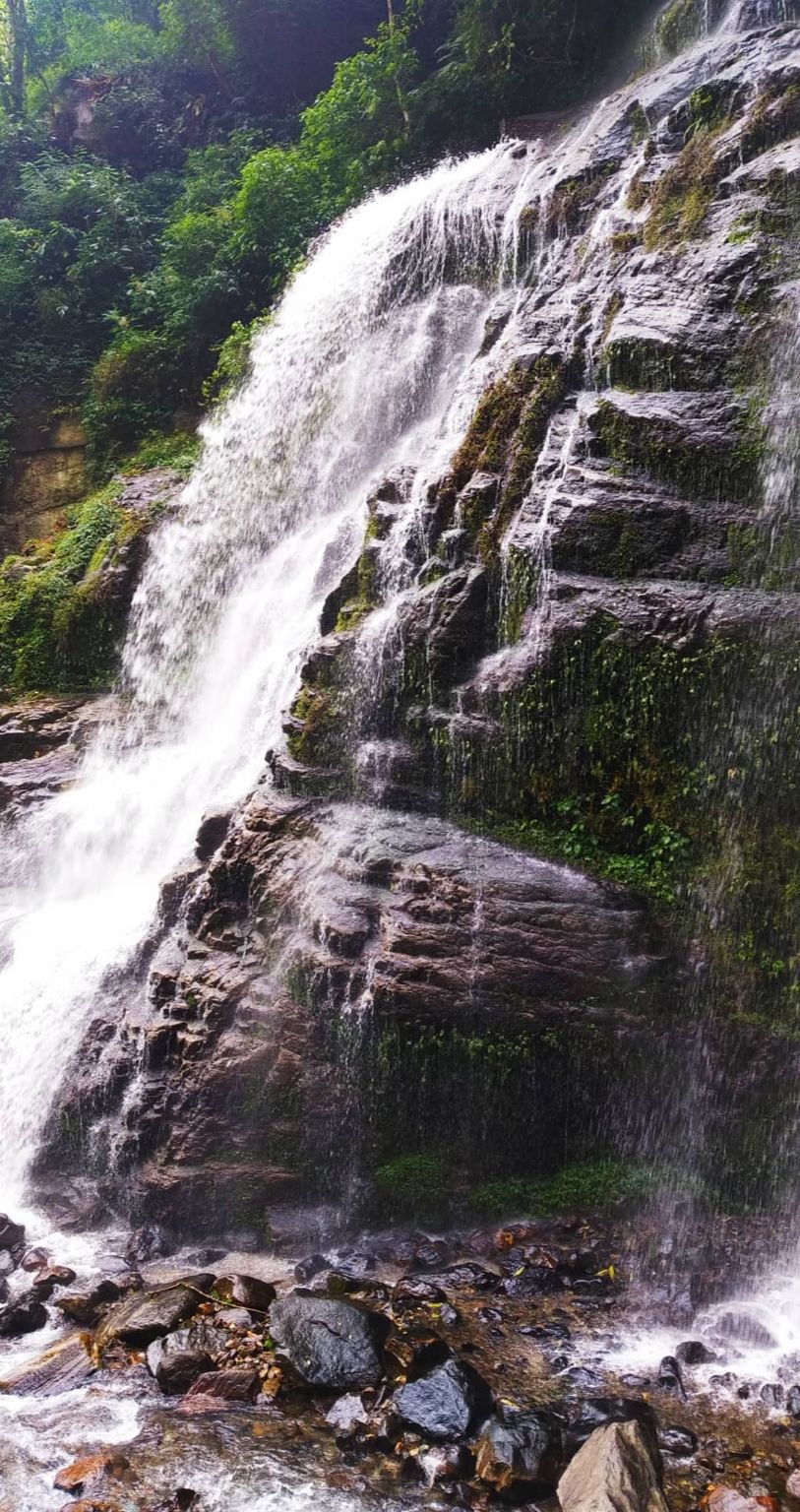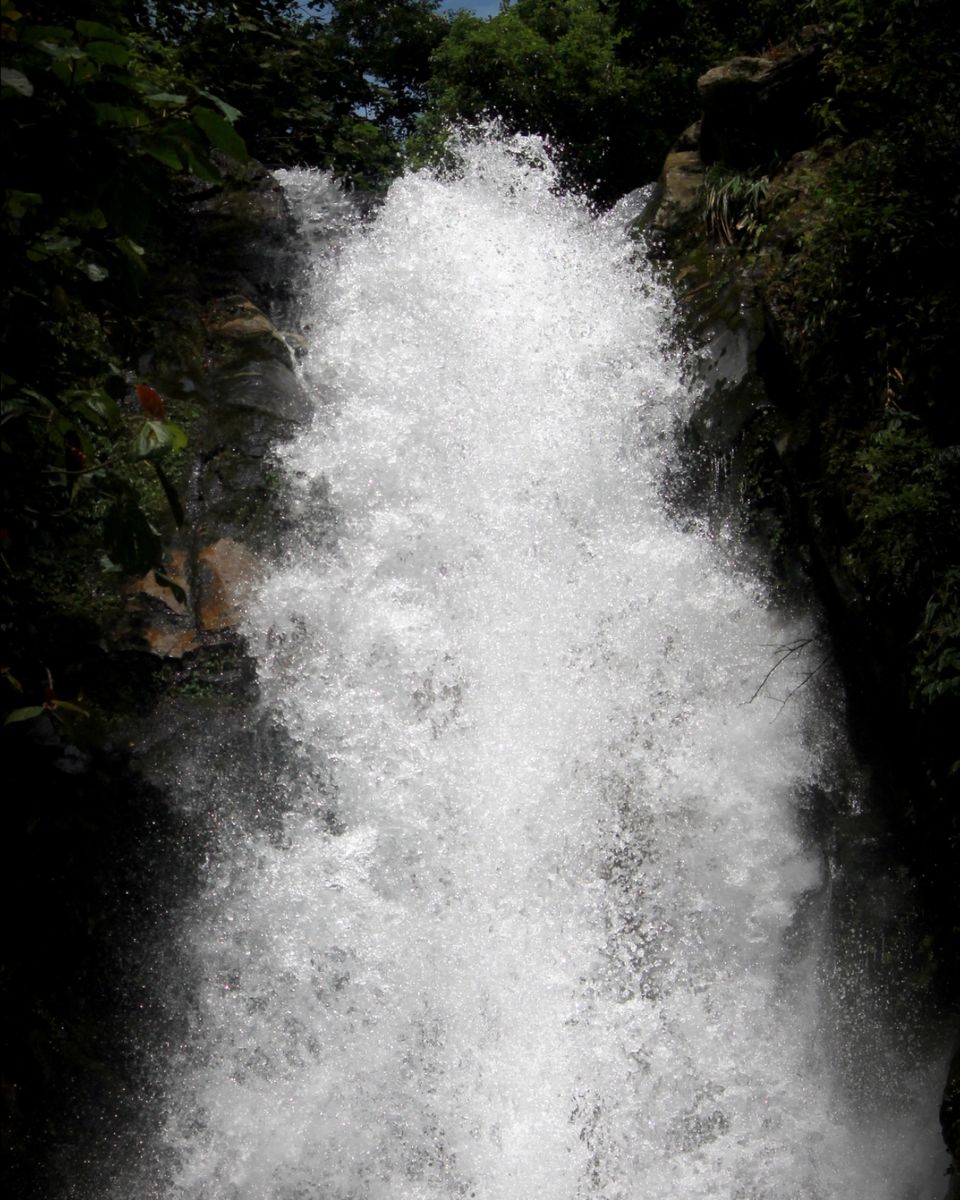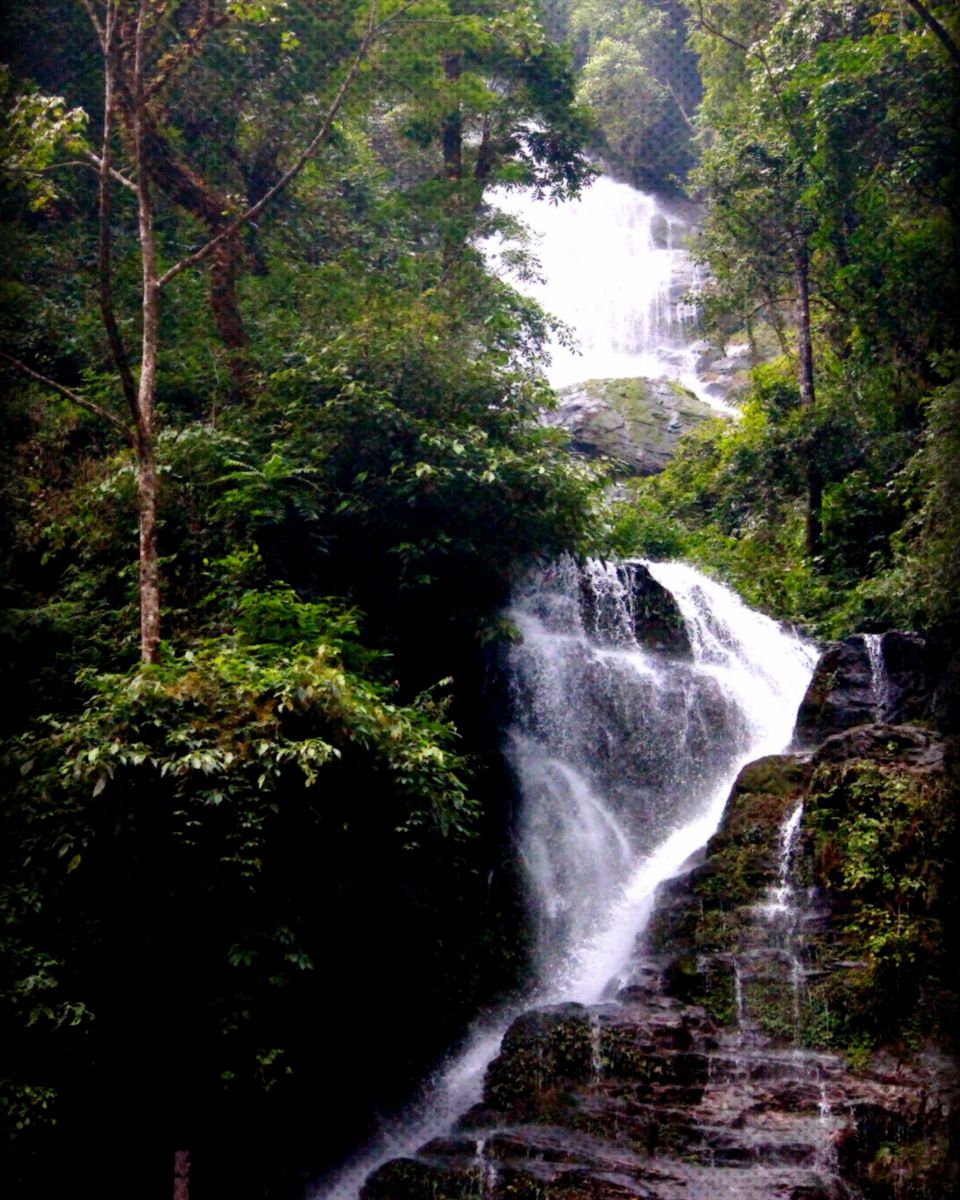 After the pleasant experience, we finally headed for Yuksom. The road to the place makes journey memorable. Yuksom was the first capital of Sikkim established in 1642 AD by Phuntsong Namgyal who was the first Chogyal of Sikkim. But, at present the place is a small quaint hill station. Kathok lake, a monastery, the helipad ground, the ruins of old palace (which we could not visit) are places to see in Yuksom. But the actual beauty of the place is the green,misty high mountains, which is surrounding the place. These mountains are the gateway to few famous trek routes to high Himalayas, like Goecha La and Kanchanjangha National park.
We had some locally baked cakes and snacks as lunch in Yuksom and continued our journey.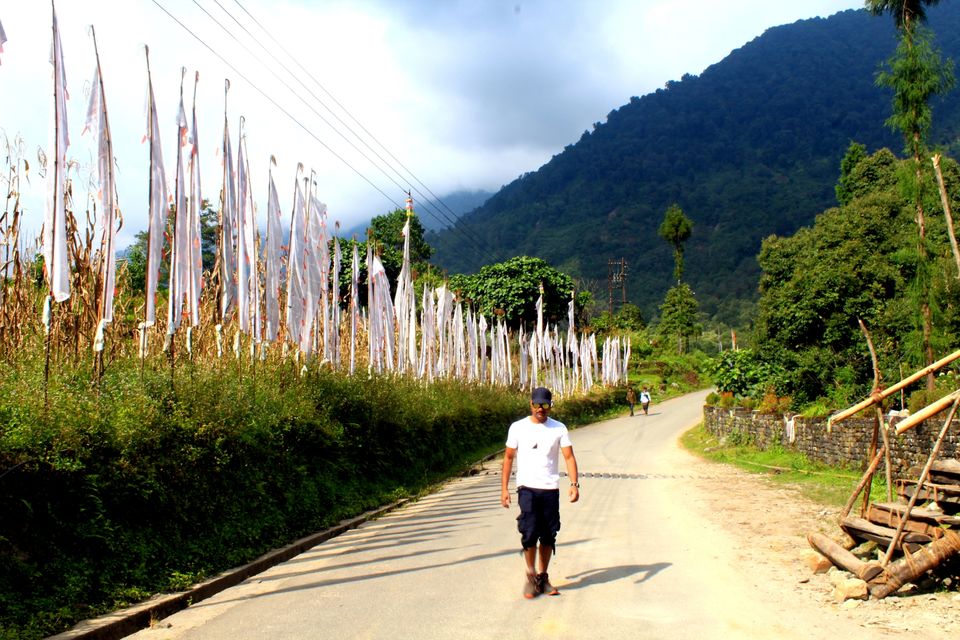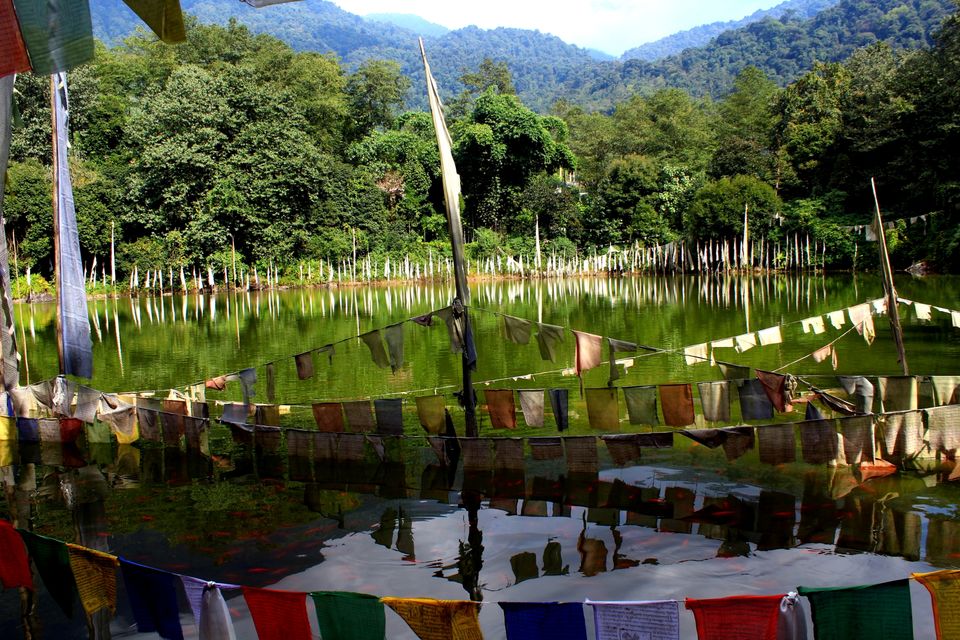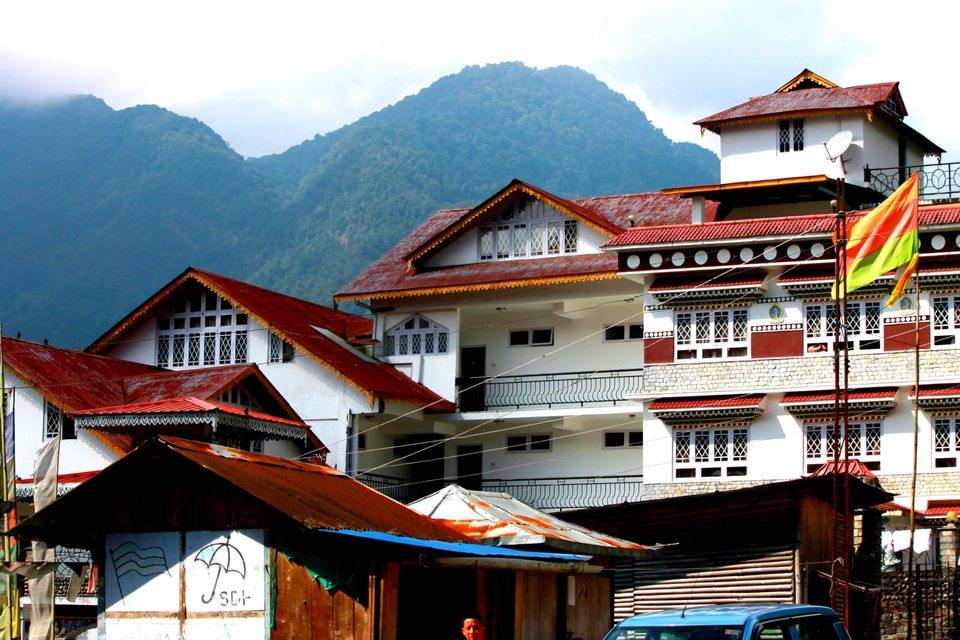 Our next destination was the famous wishing lake -Khecheopalri. The entire place was a mysterious experience. The super natural stories associated and the surrounding sleepy forest make the place a special attraction for tourists.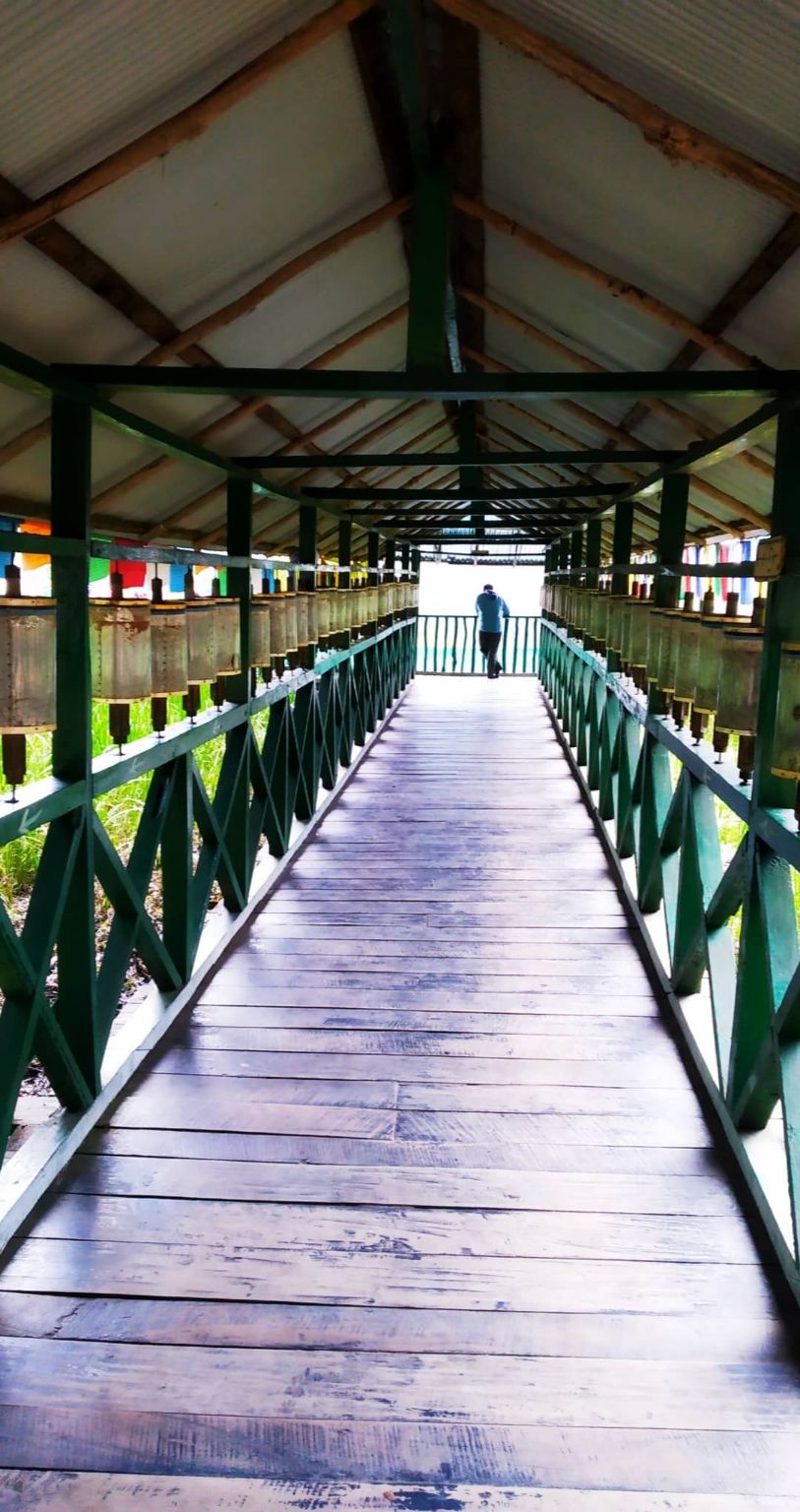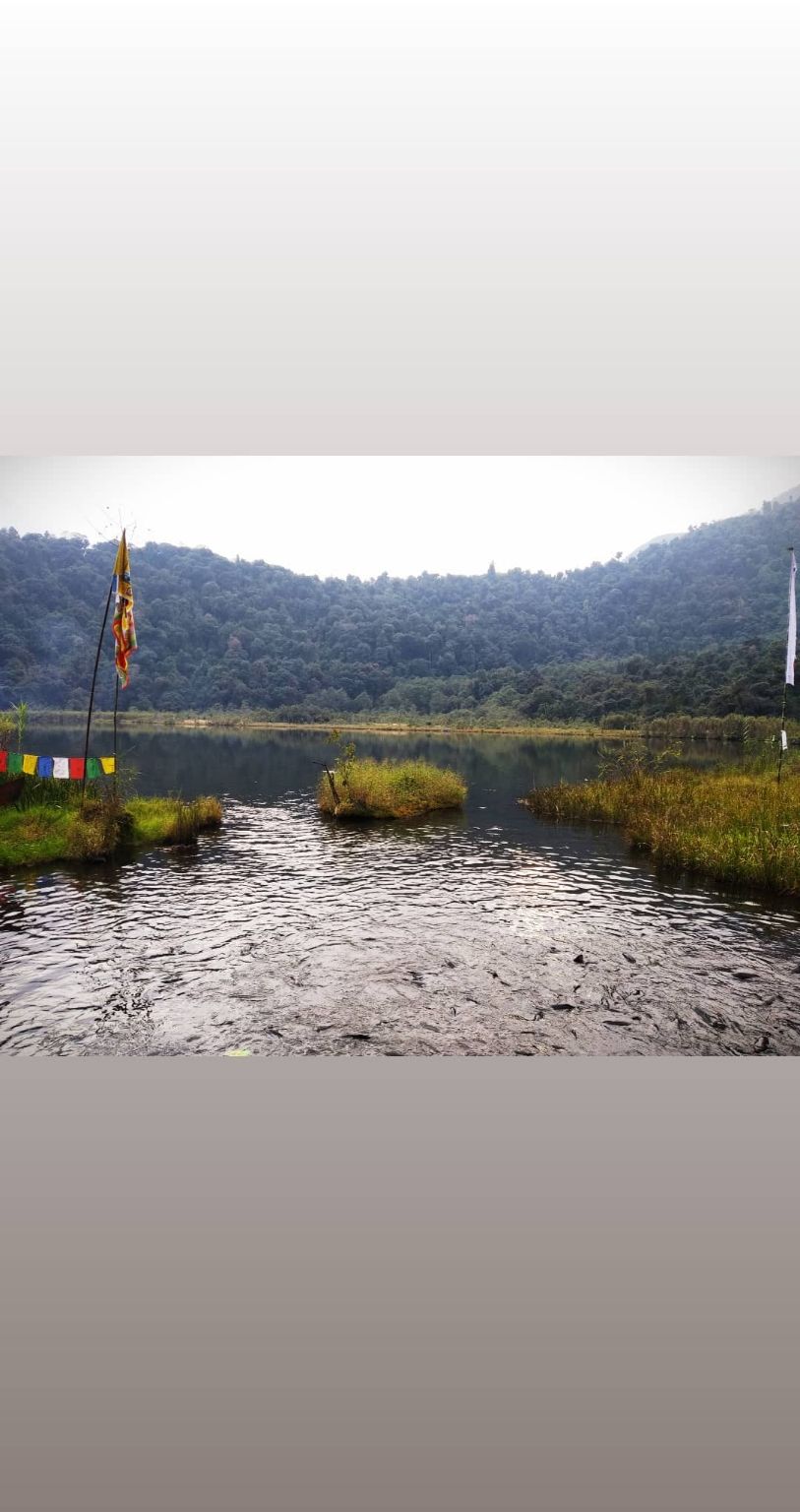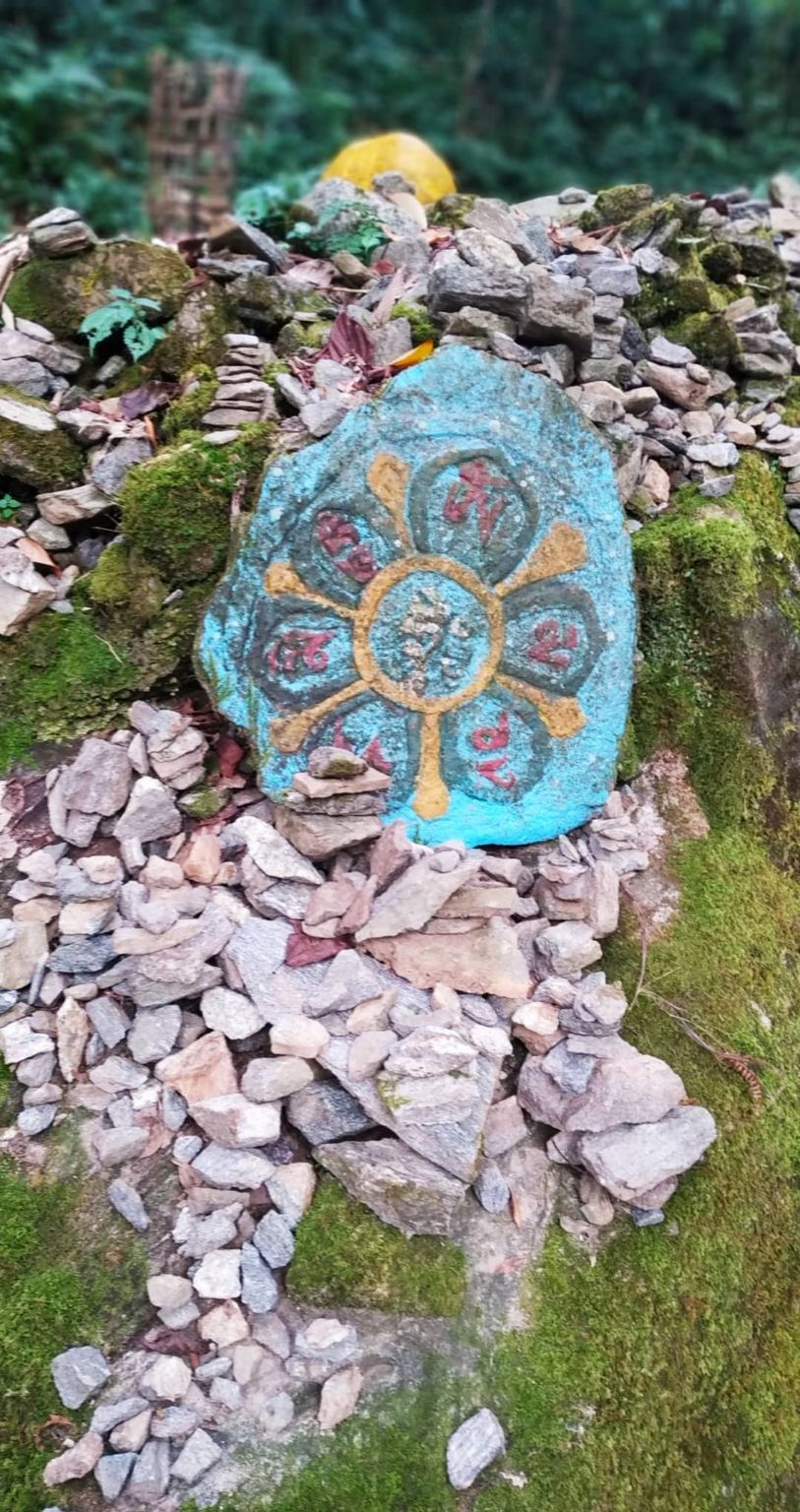 Day 4:
We completed the last day sightseeing with Khecheopalri lake. As per plan, our next destination was Gangtok but there were few places left to see in the area. So, we started early to see those places before reaching Gangtok.
We first went to newly build Pelling skywalk. Gurdian of the place is a huge statue of Lord Buddha. Our little champ crawled over the skywalk without any fear.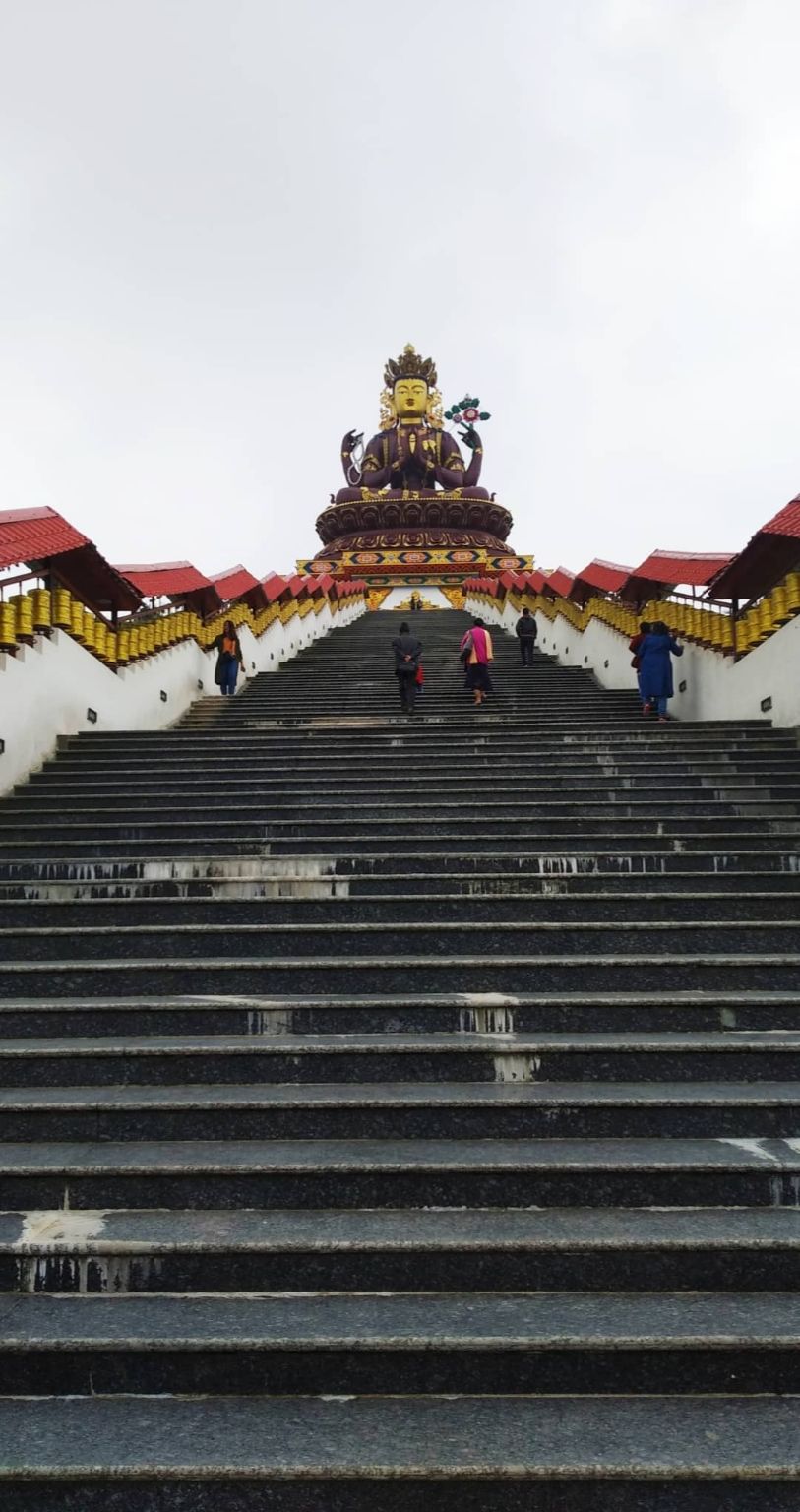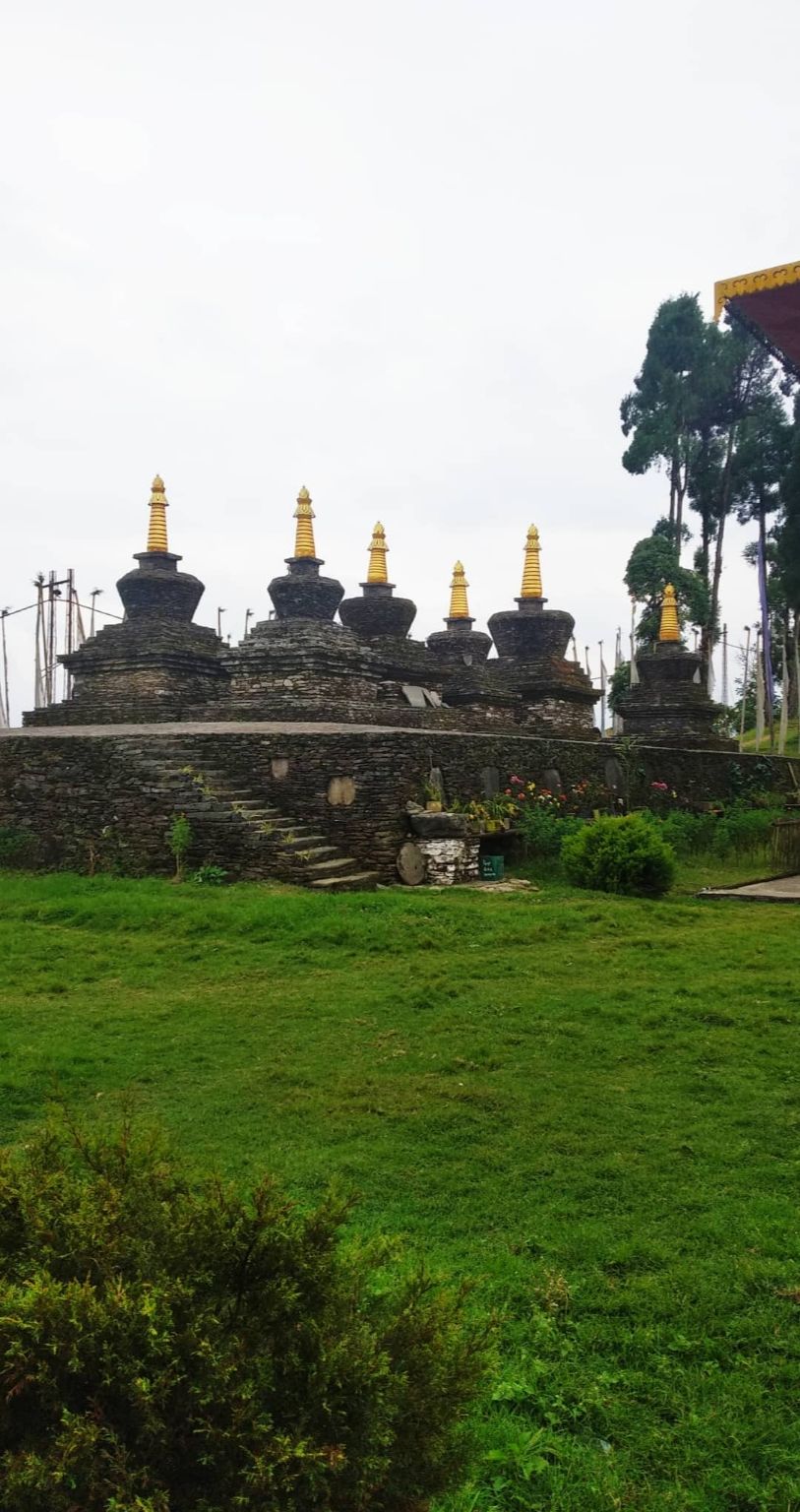 After a good experience in skywalk, we visited the famous pemayangtse monastery. This monastery is one of the major holy place for tibetan buddhism. And you will be awestruck by the architecture of the building.
On the way to Gangtok we further touched Ravangla Buddha park and Namchi char dham. But, these two places are not for those, who want to experience natural beauty or historic significance. These two parks are newly constructed and very well maintained.
By evening, we reached Gangtok and stayed there for next two days and finally got back to Kolkata after that.