Why did West Sikkim come so late in my travel bucket list? But I'm glad I eventually made this journey and experienced the gorgeousness that many travellers miss out on. It's an untouched side of Sikkim that awaits travellers with unparalleled enthusiasm. Enter Yuksom!
Yuksom is a small yet well-recognised town on a traveller's map owing to the famous Goechala trek that starts from here. Many trekkers camp here for a day before they start an 8-day long trek across the Kanchendzonga National Park. For me Yuksom was a pit-stop on my week-long trip through West Sikkim and what a delight it was! This little town was Sikkim's first capital established in 1642 AD by Phuntsog Namgyal, Sikkim's first Chogyal or the temporal and religious king. A trip to this town will surely give you some insight into the history of Sikkim.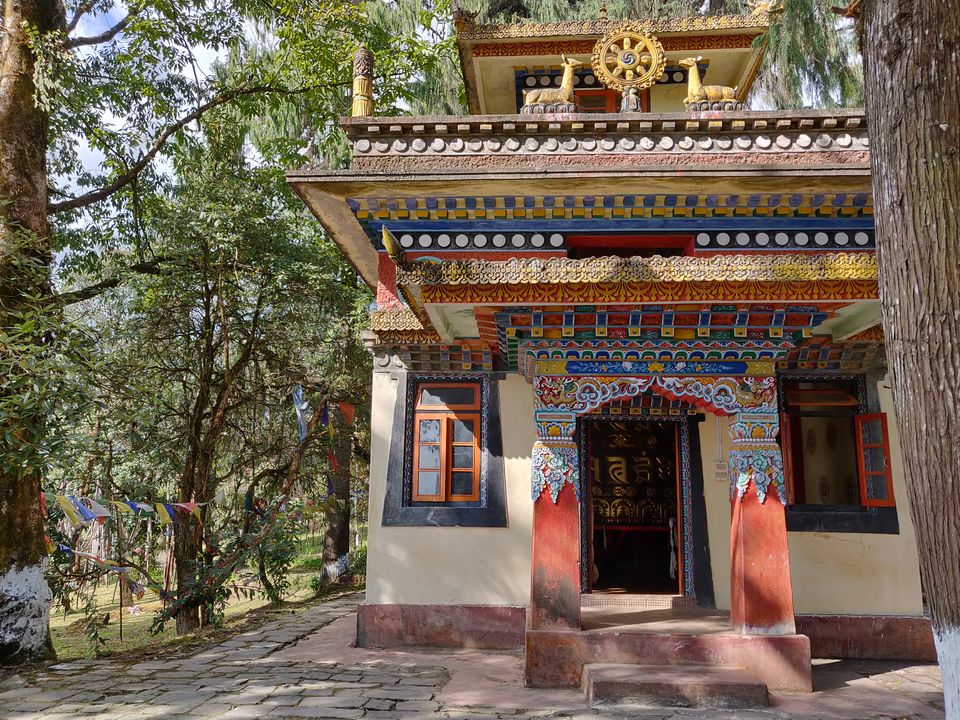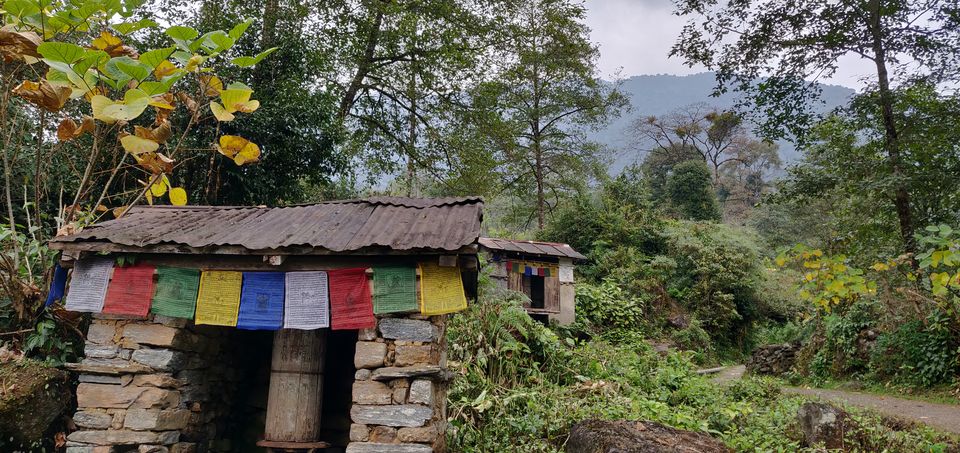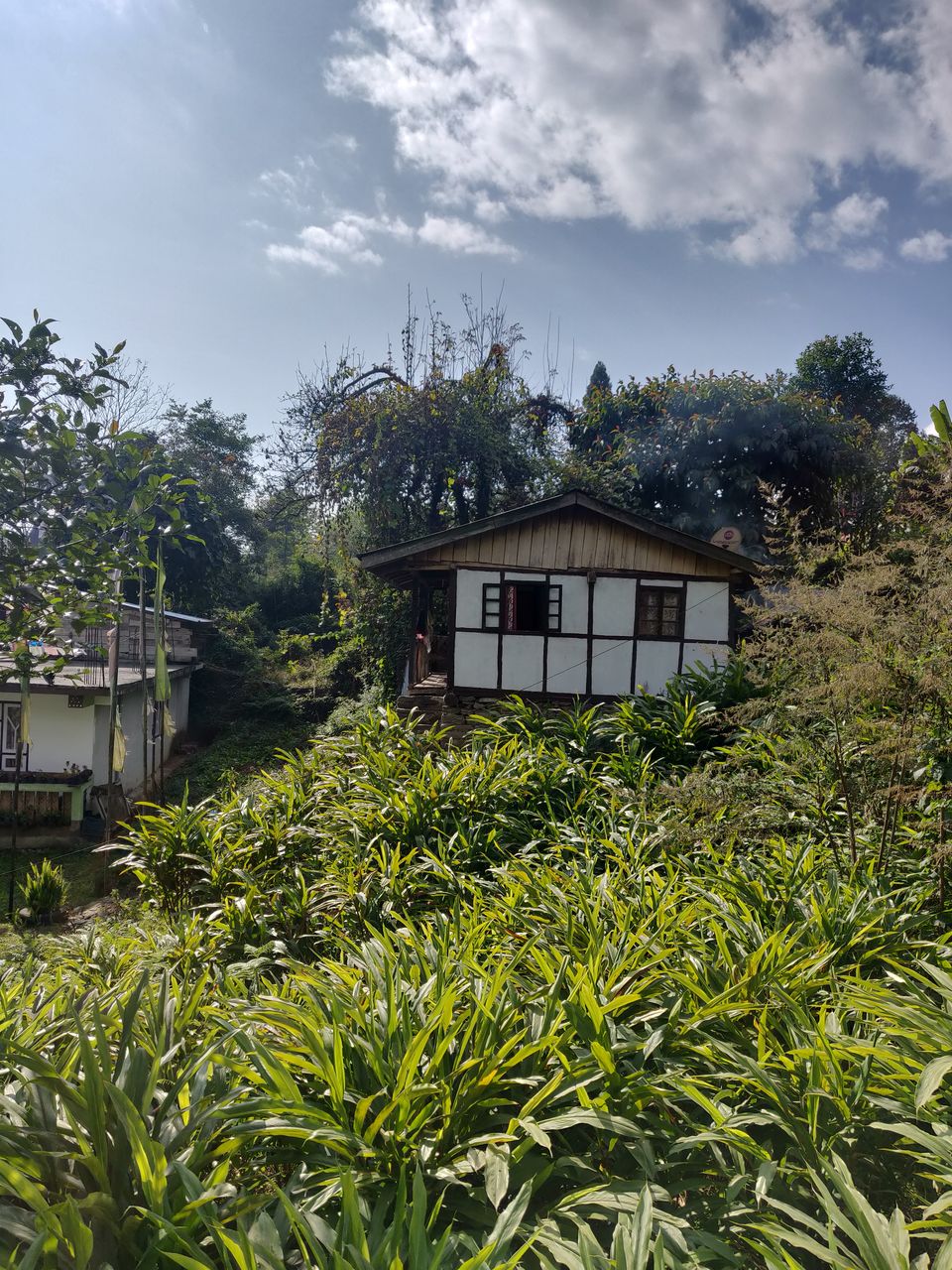 Here's all about making the offbeat journey to Yuksom in West Sikkim and making the most of it.
Things to do while you're in Yuksom
Visit Sikkim's oldest monastery
Dubdi Monstery is the oldest monastery in all of Sikkim established in 1701 by Sikkim's first Chogyal or King. For visitors it's an important place to visit to understand the history of Sikkim. It was in Yuksom that the three ascetics or lamas met and crowned Phuntsog Namgyal the first king of Sikkim in 1642. In fact, the word Yuksom literally means meeting place of the three wise men. Dubdi Monastery still stands as a symbol of the first royal and religious establishment that promoted Buddhism in Sikkim. It's a 2-3 km walk uphill starting from Government Health Centre in Yuksom.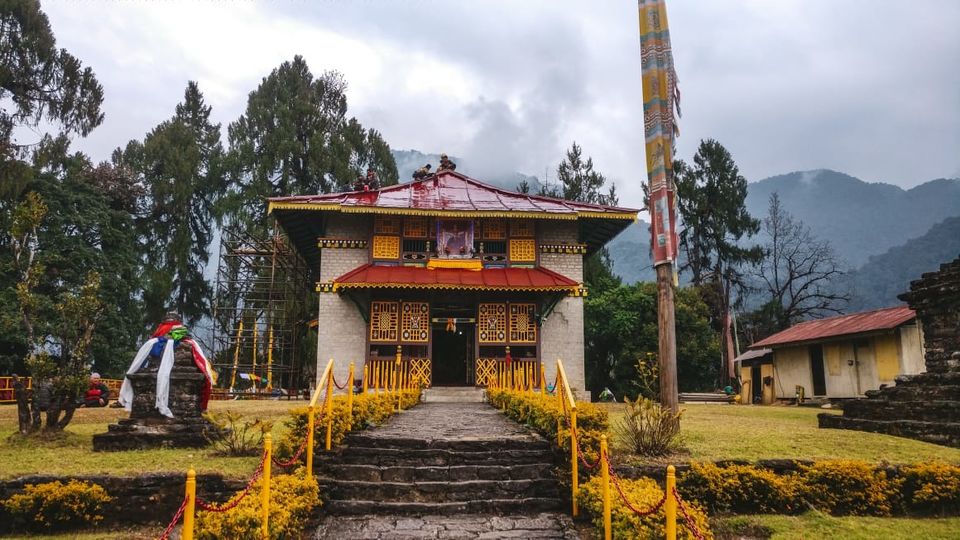 Coronation Throne of Norbugang
This is by far my favourite spot in this journey. A short walk via the Police Post and the Government Primary School leads you to the Coronation Throne of Norbugang. Amidst a thousand fluttering prayer flags, you can witness the site of Sikkim's first king's was coronation. Believe it or not, this place will give you some legit Game of Thrones feels.
Feed fish at Kartok Lake
I first read about the Kartok lake at the Norbugang Chorten. It is believed that the three lamas and the first king of Sikkim were anointed with the water from this lake. It's a hidden spot that can be reached of you follow the road ahead of the primary school instead of taking the Norbugang bifurcation. It's at a walking distance from the main town and if you wish, you can carry fish feed for the fish in this lake.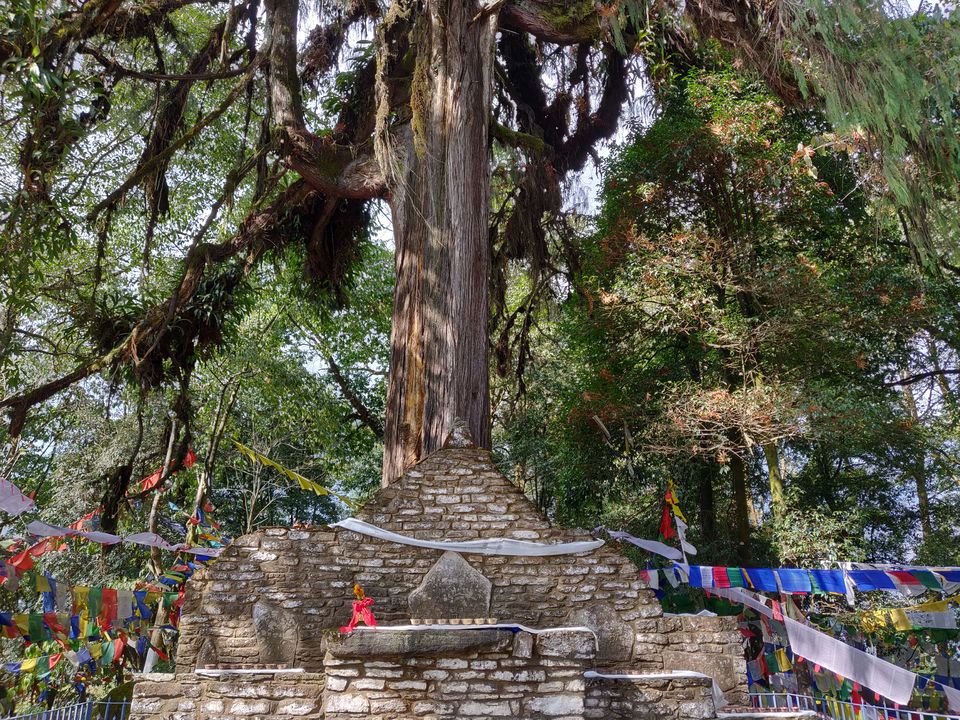 Experience the bird watcher's paradise
Yuksom is a popular destination among birdwatchers who arrive here throughout the year. Out of the 1290 bird species found throughout India, 690 are found in Sikkim. There are several hiking trails fringing out from different locations from the town leading to densely forested area where you can experience the silence only to hear the chirping of the birds. Months between April to May and November to February is the best time to visit Yuksom for birders.
Day trip to Khecheopalri Lake
Khecheopalri Lake is an upcoming destination on the tourist map. It's a footprint-shaped lake that is home to densely forested area and unparalleled biodiversity. If you take a day trip from Yuksom to Khecheopalri, take a hike to the view point through the ridge surrounding Khecheopalri Lake and reach a certain view point from where the lake appears to be in the shape of a footprint. You can also take a short hike to the monastery here.
Local contact for hikes in Khecheopalri: Latup - +91- 8145702994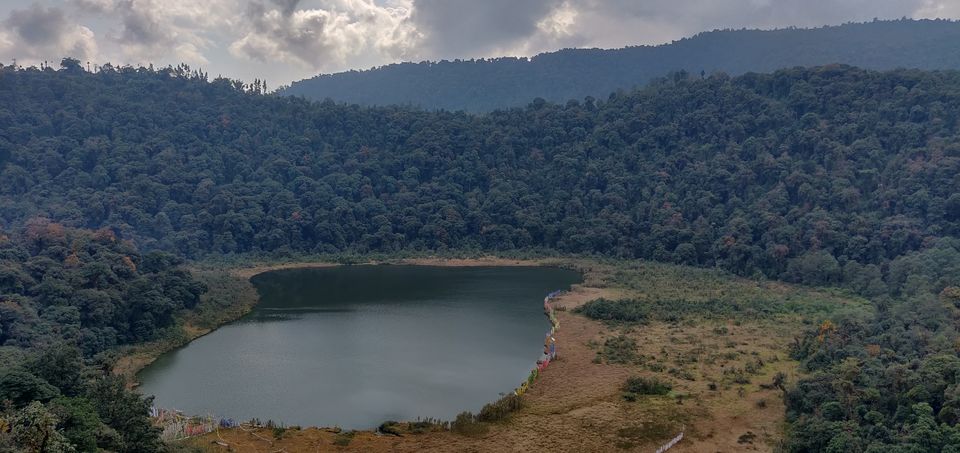 Yuksom is a model village for sustainable tourism and there are plenty of homestays across this little town which are clean, hygienic and within a backpacker's budget. My recommendation from here is Mama's Kitchen and Homestay which is a cosy space for solo travellers and small groups. Freshly cooked food is served in the cafe of the homestay which makes it convenient for travellers.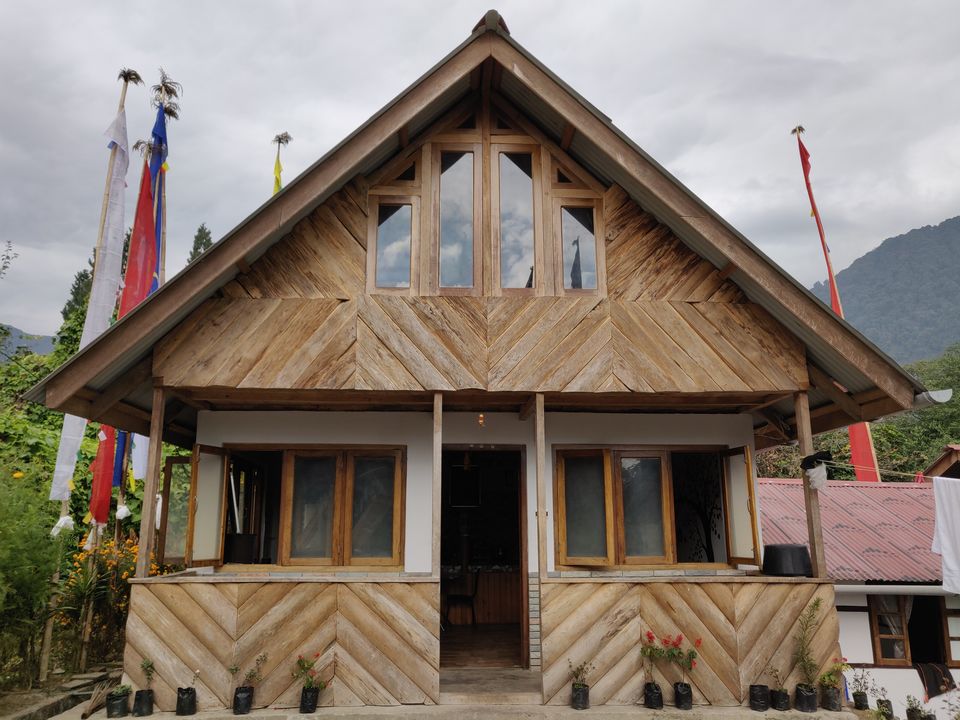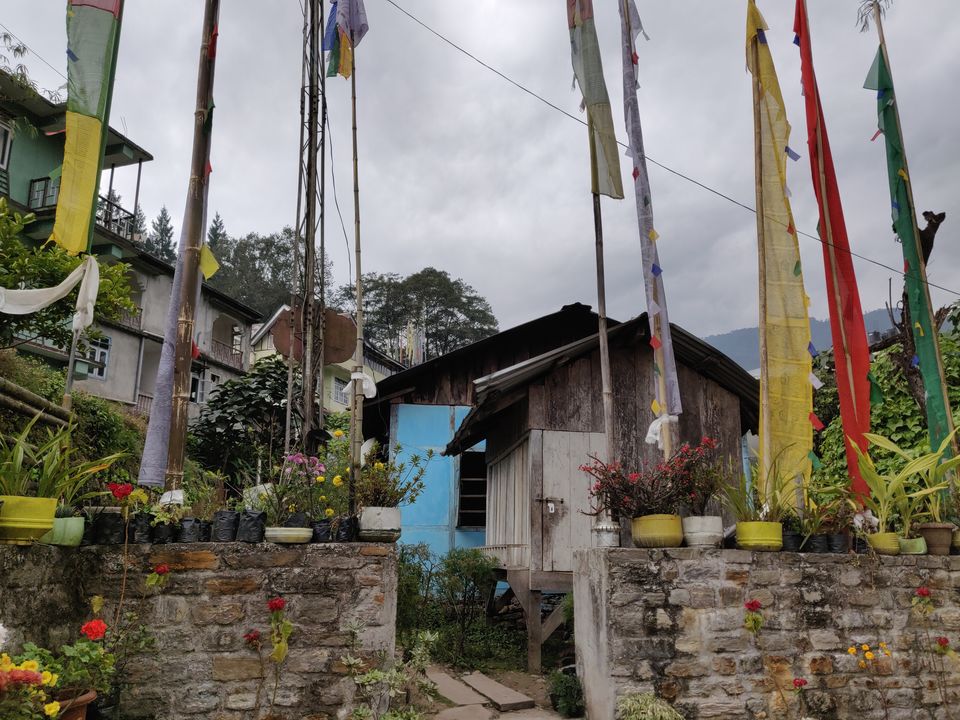 Where to eat?
You can eat at Mama's Kitchen at the above recommended homestay. The other popular and only other choice for travellers arriving in Yuksom is Gupta Restaurant. It is a centrally located food joint that you can spot easily on the main road. You can get not just the local food but also continental food at this restaurant.
How to reach?
The Backpacker Way: The nearest airport to Yuksom is Bagdogra. Take a shared taxi from Bagdogra to Siliguri, and then from Siliguri to Jorthang. You can then get a shared taxi from Jorthang to Yuksom but you can manage to do that only before 2 pm. After 2 pm there are no taxis from Jorthang to Yuksom.
To reach more comfortably: You can hire a taxi straight from Bagdogra to Yuksom. The distance is 152 km and it will take 5-6 hours to reach.
Best time to go to Yuksom
Best time to go to Yuksom is from the month of March and last till May before the monsoons when the road conditions can hamper your journey. It is also the time for the rhododenrons to bloom and you might just get lucky to witness the forest covered with red, pink and purple flowers.
Frequent Searches Leading To This Page:-
best yuksom tour package with price, top yuksom tour itinerary, best yuksom Sightseeing , yuksom to pelling ,pelling yuksom tour package sikkim