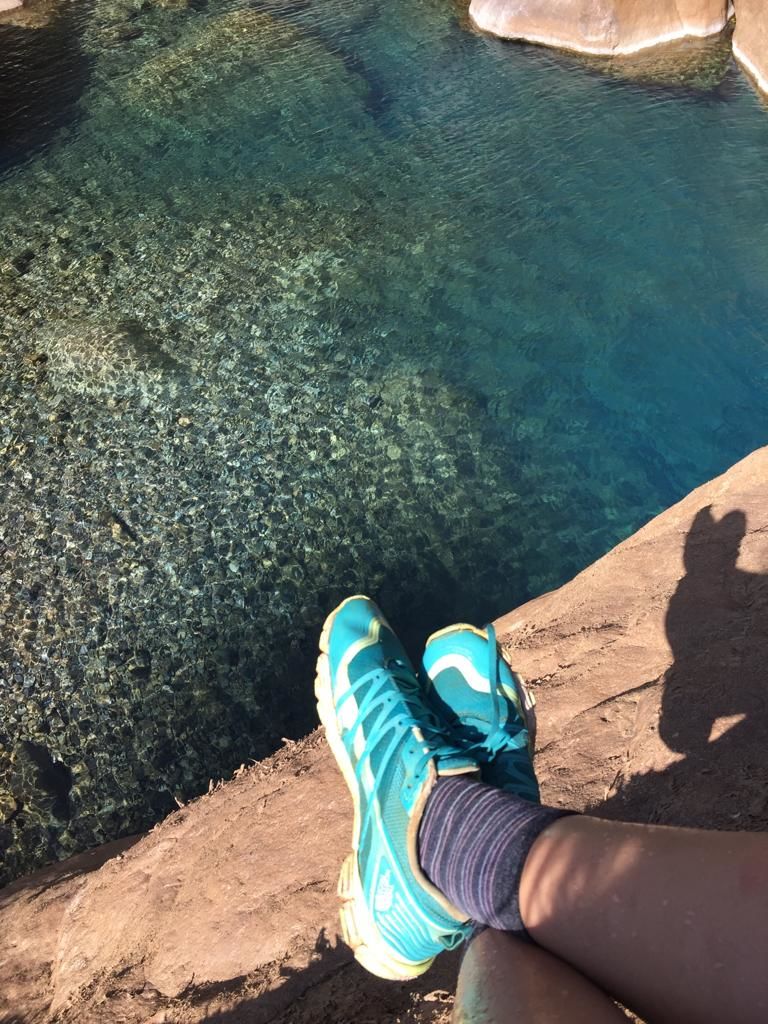 This was my first actual backpacking trip . I went with my brother to Meghalaya ,it was epic and quite cheaper than we expected. The total trip amounted to 35K including the flight charged for both of us.The flight return tickets costed us 20K for 2 of us, soo we both actually had an adventurous and amazing experience in Meghalaya for 8 days in 15 K.
We started from Banglore and Landed in Guwahati on 24th afternoon and took cab from airport to Shillong. By the time we reached it was quite dark and it was freezing cold. We decided to stay in Shillong dormitory.
Next day early morning we headed to Sohra, Cherapunjee in a shared cab. From there we took another cab to Tyrna village which was the base point to start our trek downwards to Nongriat village (The double decker living root bridge). There was a single root bridge and a small cave on the way to Nongriat. We reached the double decker bridge by afternoon and stayed overnight at dormitory in serene homestay. Before the sunset we thought we will go around and we ended up having a dip in the chilling cold water of a small waterfall called Blue lagoon. The water was crystal clear and it was very refreshing after the tiring trek. We came back before it was dark and had dinner prepared which was a local cuisine and was very yummy.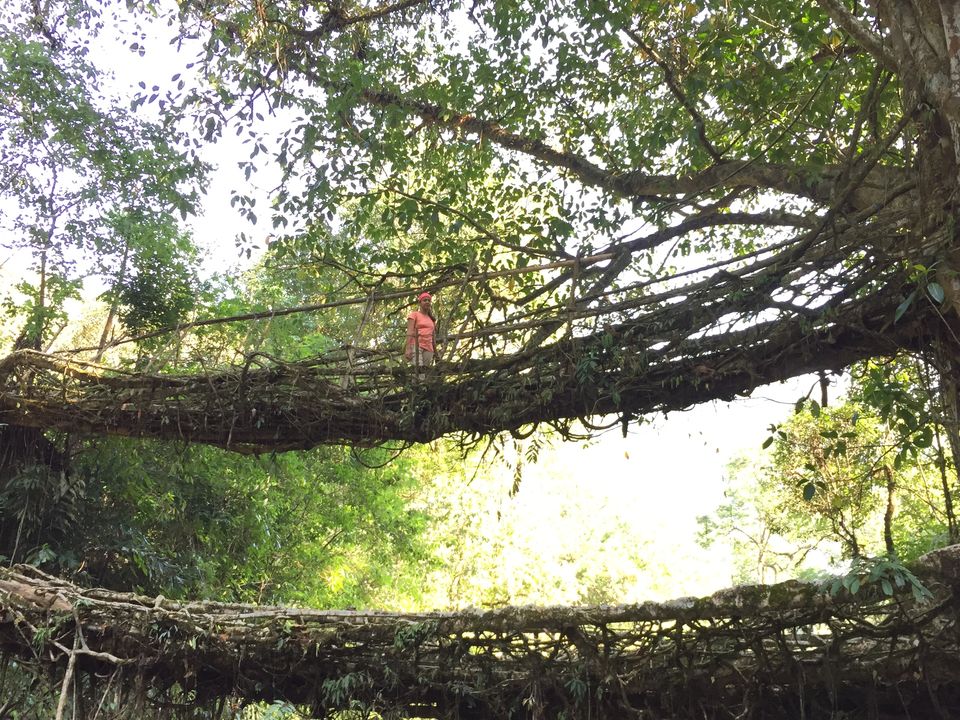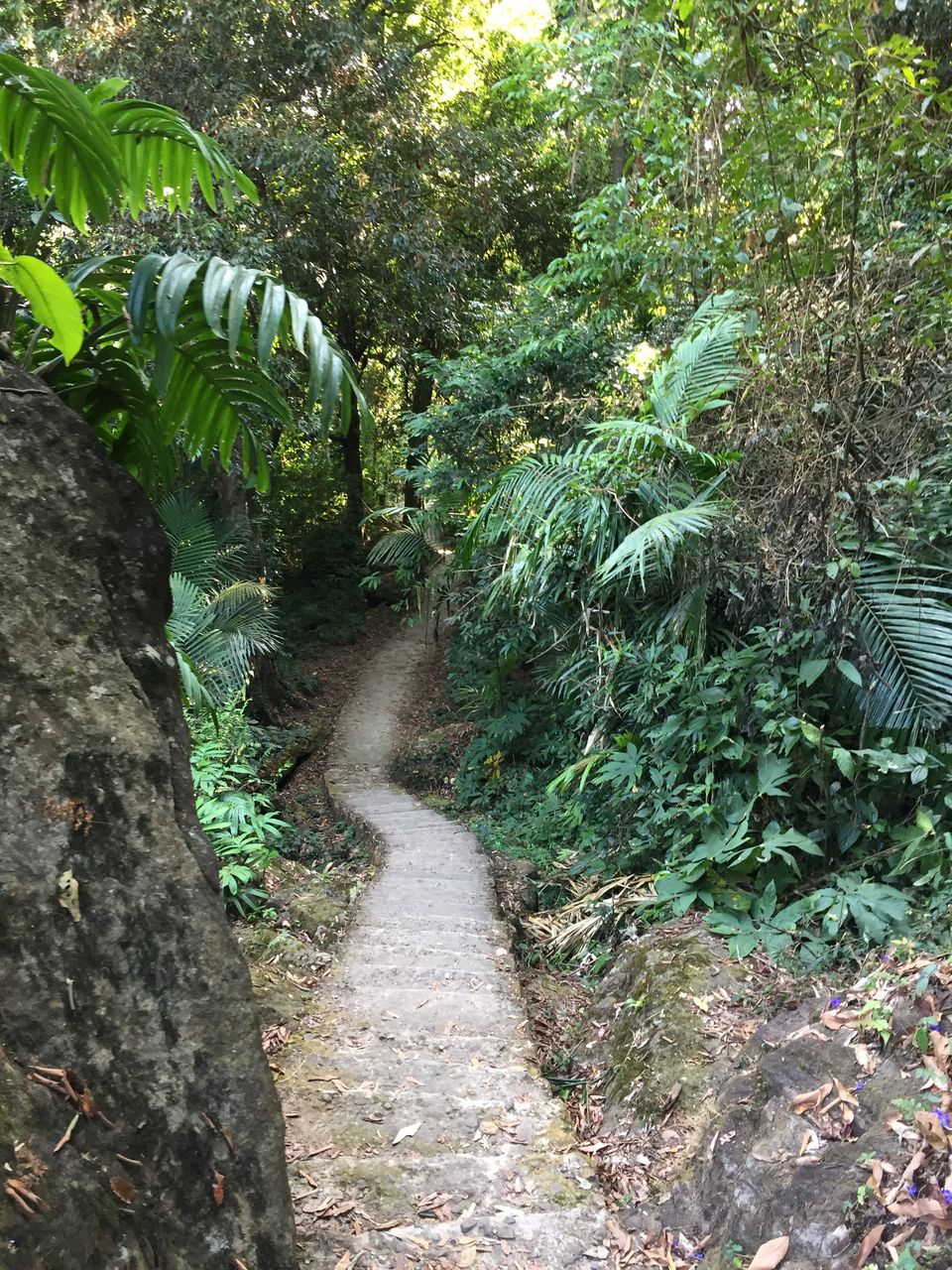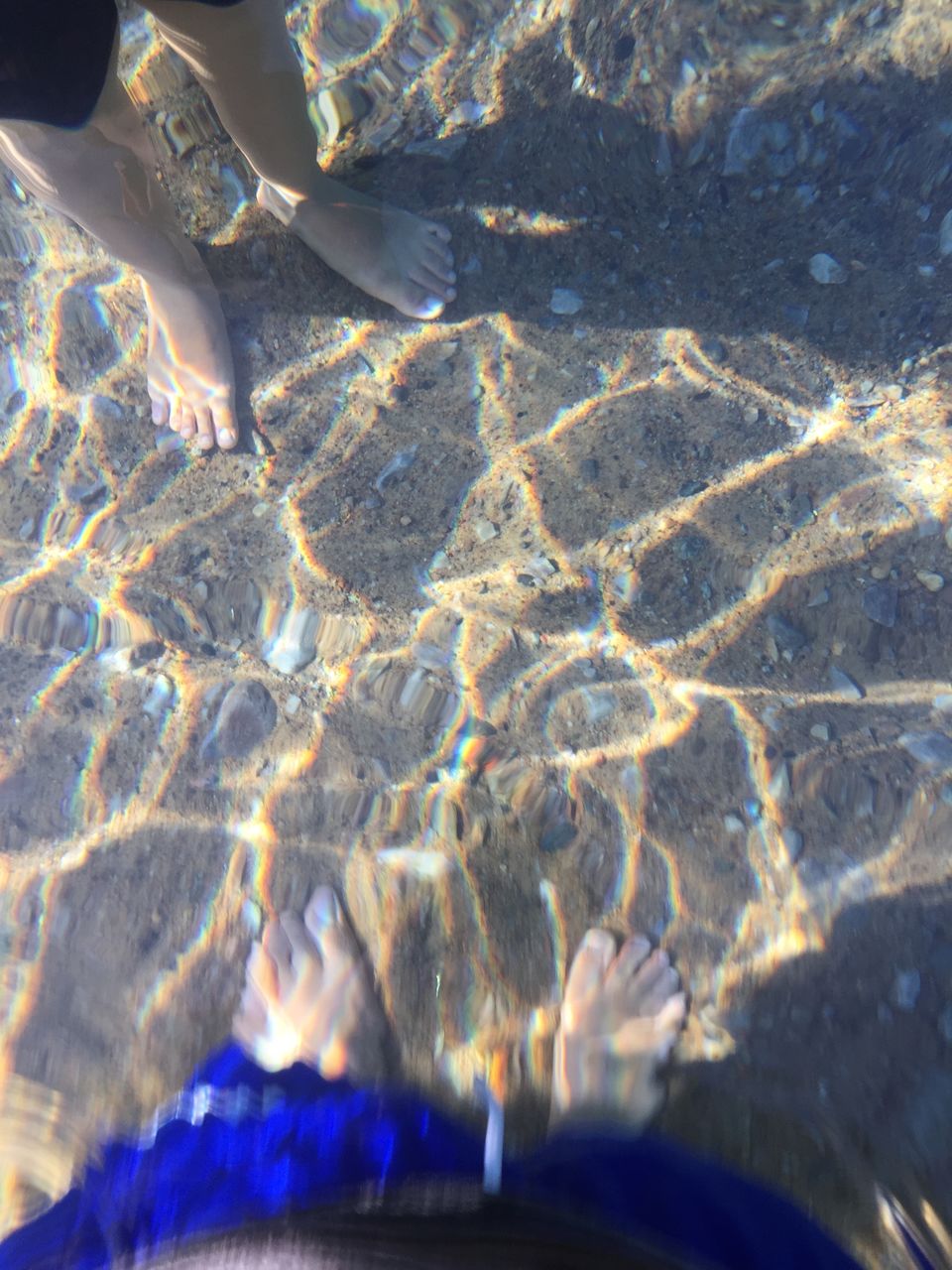 Next day morning we started at 6 and decided to trek to the rainbow falls. we reached there quite early and decided to stay till we could see the rainbow. we were jumping around the place till then, and luckily we had some things to eat in our backpack. Sitting there near the waterfalls clicking pics with our legs dipped in the ice cold water and munching on snacks was a bliss. After the rainbow appeared we jumped again into the water and came out shivering. It was a very peaceful place with hardly 2 - 3 people at that time. We sat there for some more time and decided to head back to homestay . Our legs had not fully recovered from the trek so we decided to spend another day at the homestay and relax ourselves a bit because the trek to rainbow falls and back to homestay was also quiet strenuous and exhausting . So we spent our day taking the natural fish foot massage near the root bridge in the pond and exploring the place a little more.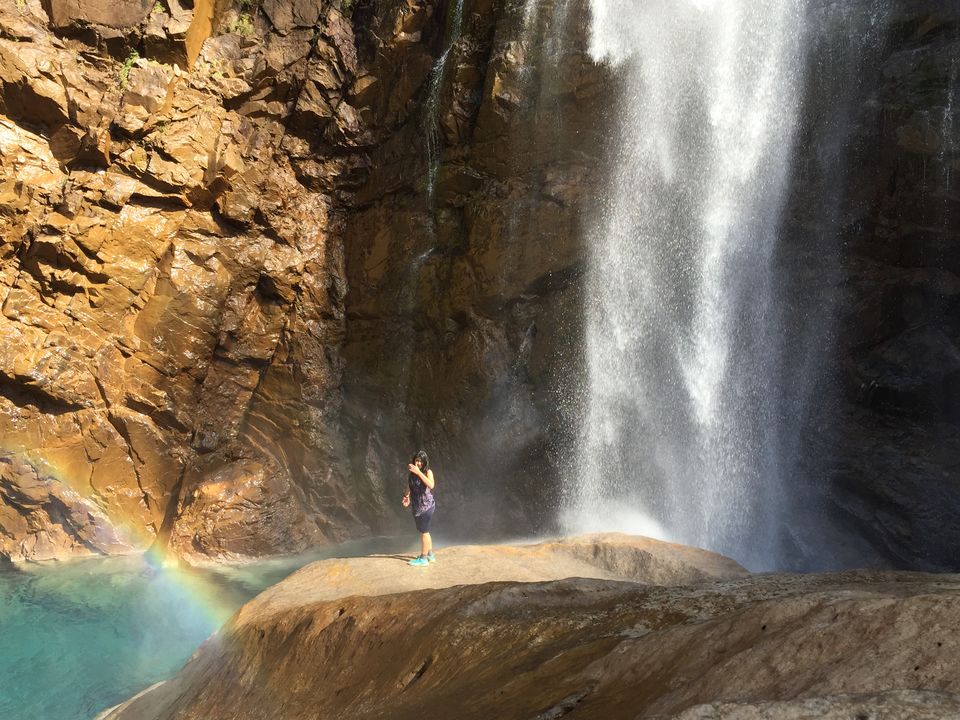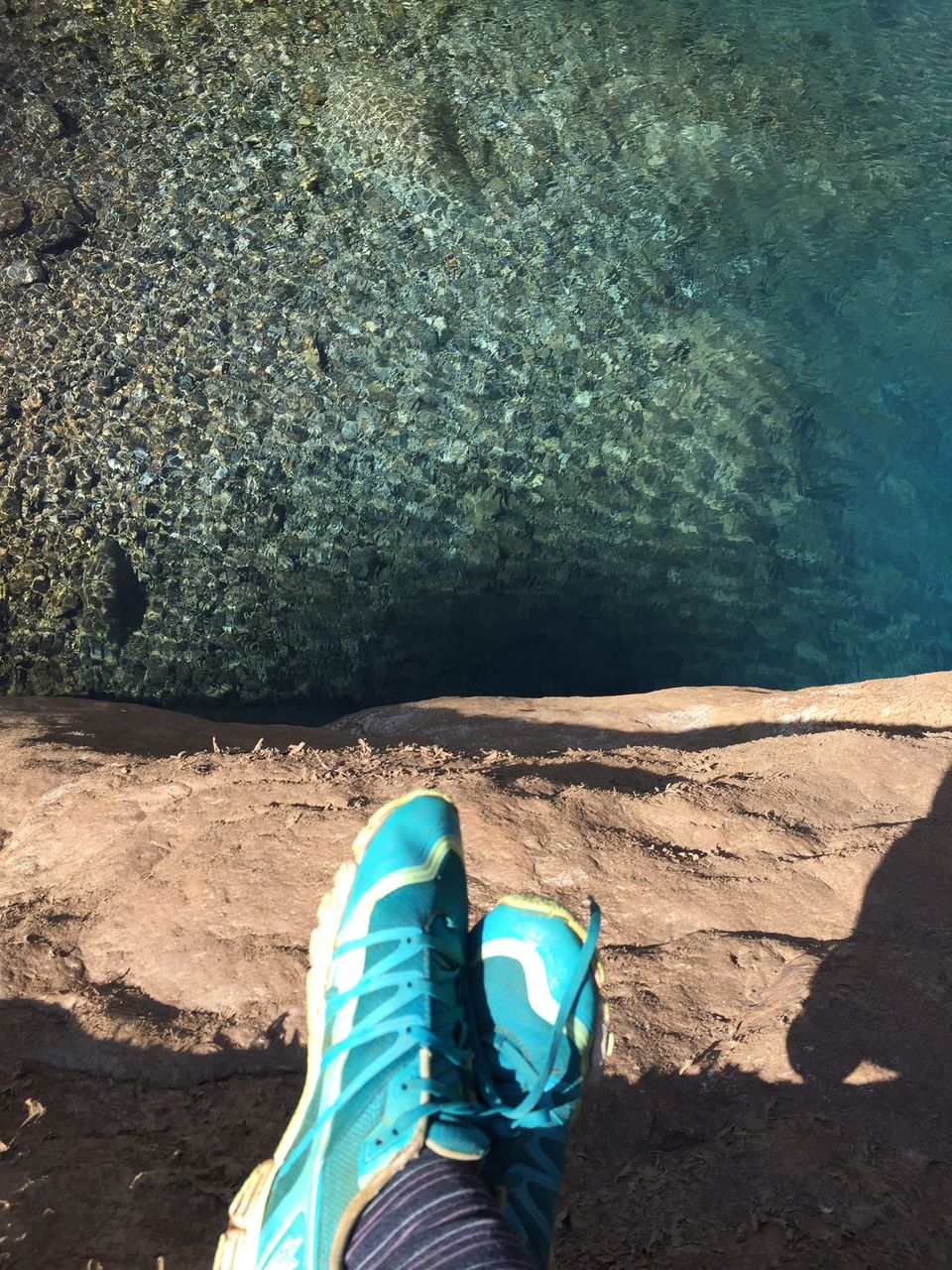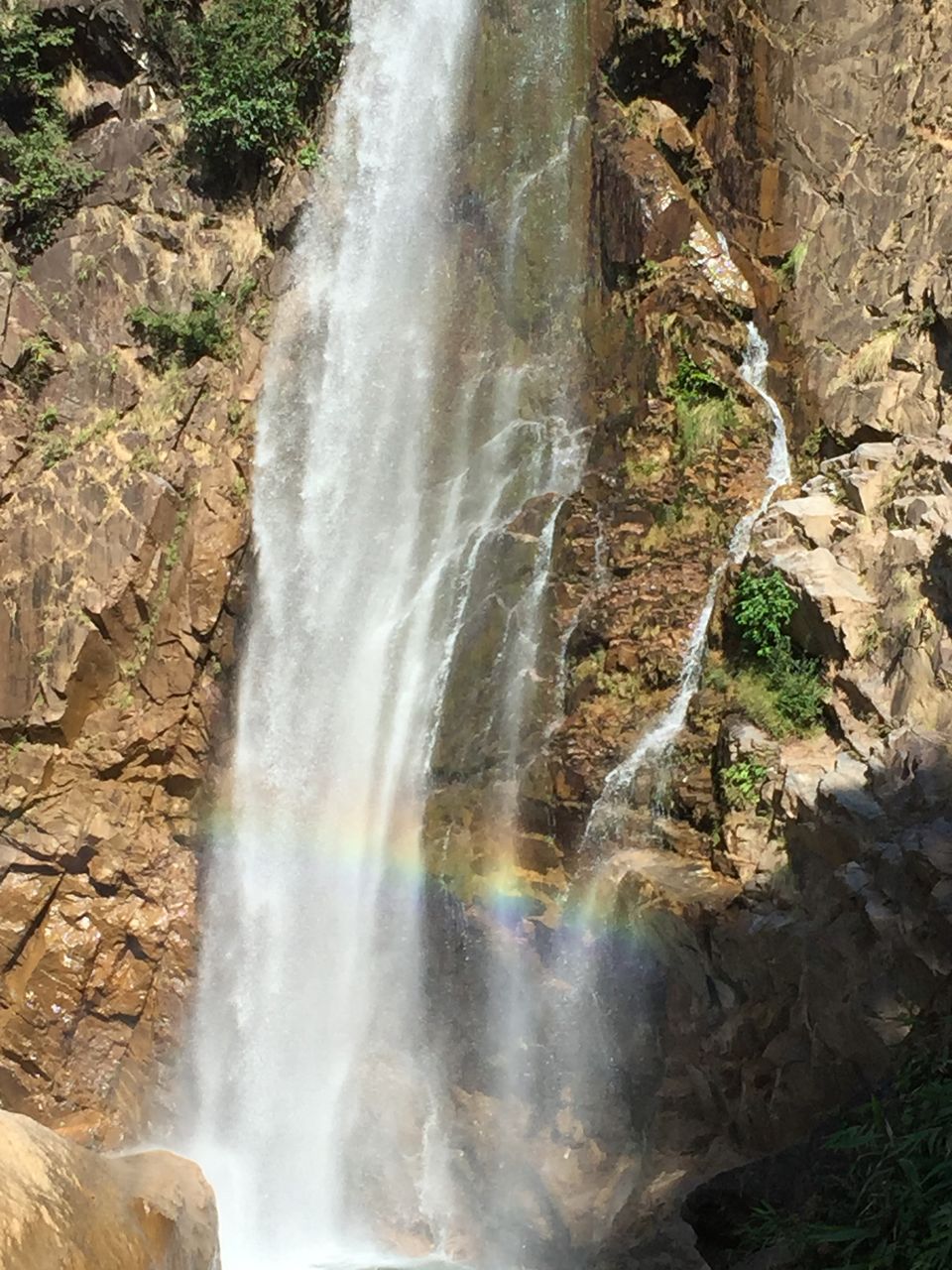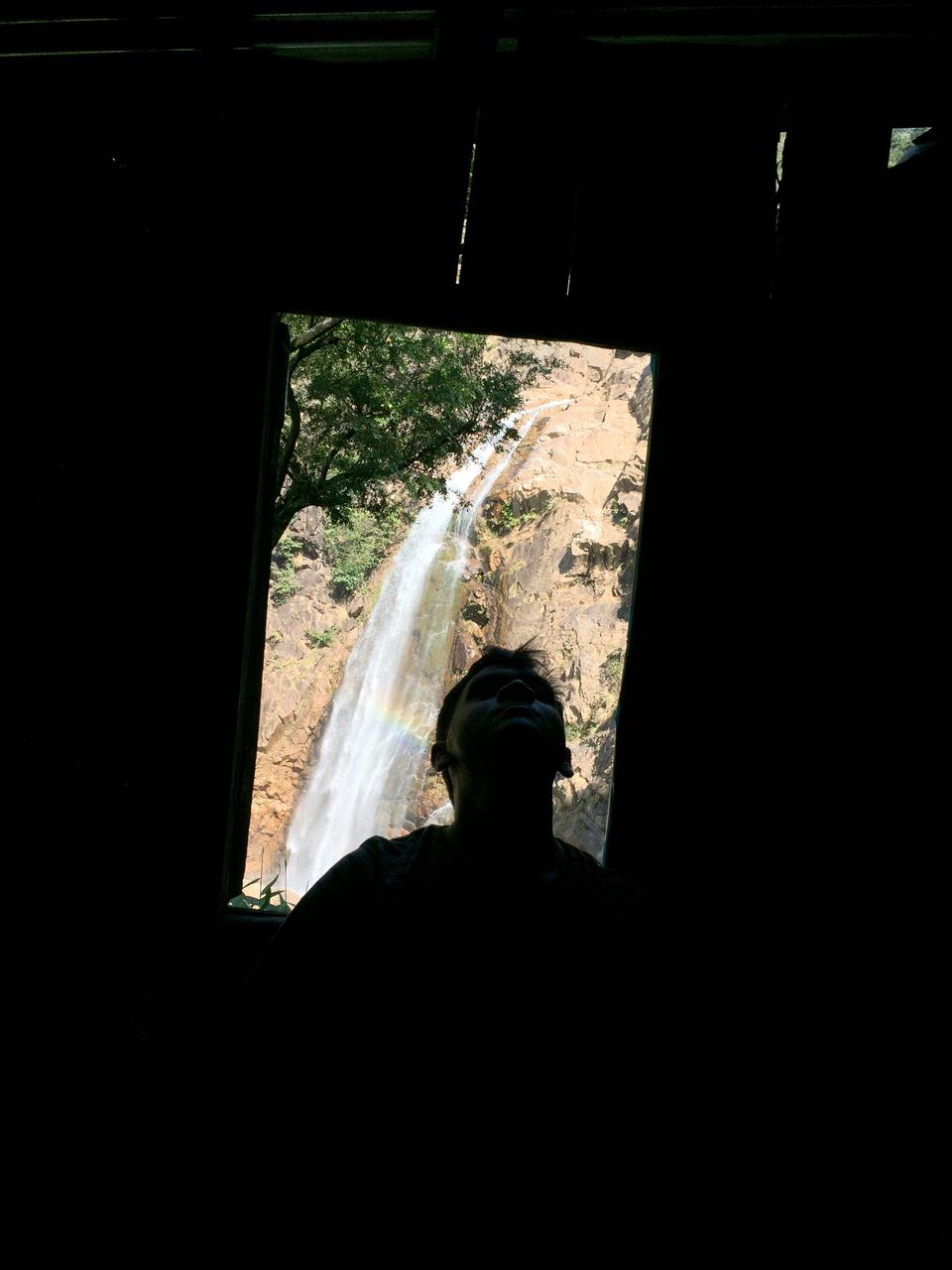 Next day morning we headed back to Shillong via Tyrna -Cherapunjee and found a place to stay near Police Bazar. We took a scooty on rent and went for a long drive exploring the beautiful city. I had heard a lot about the ML05 cafe and we decided to go there for dinner. While riding the bike hands where literally frozen and it was getting difficult to even hold the mobile in hand for navigation.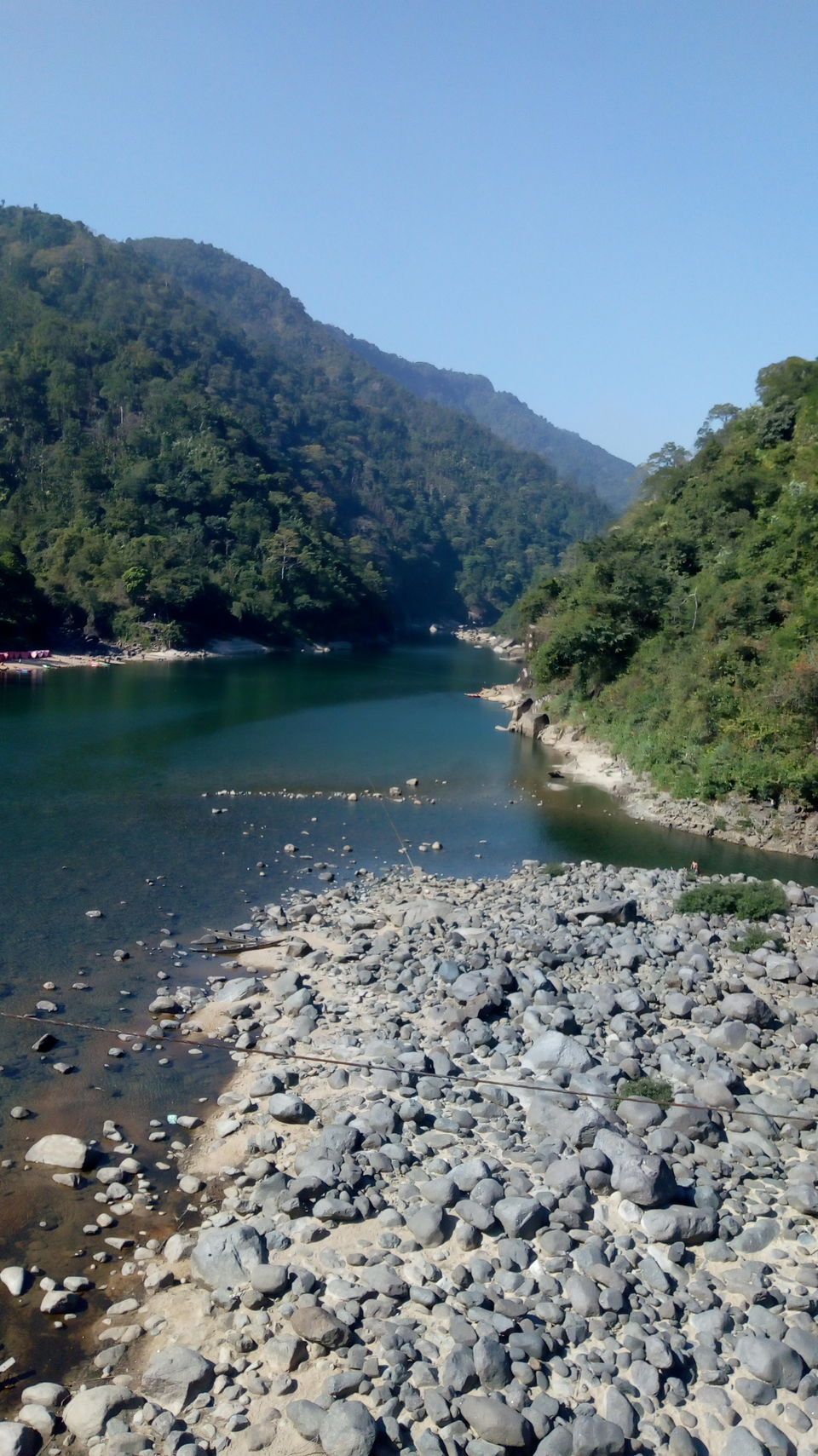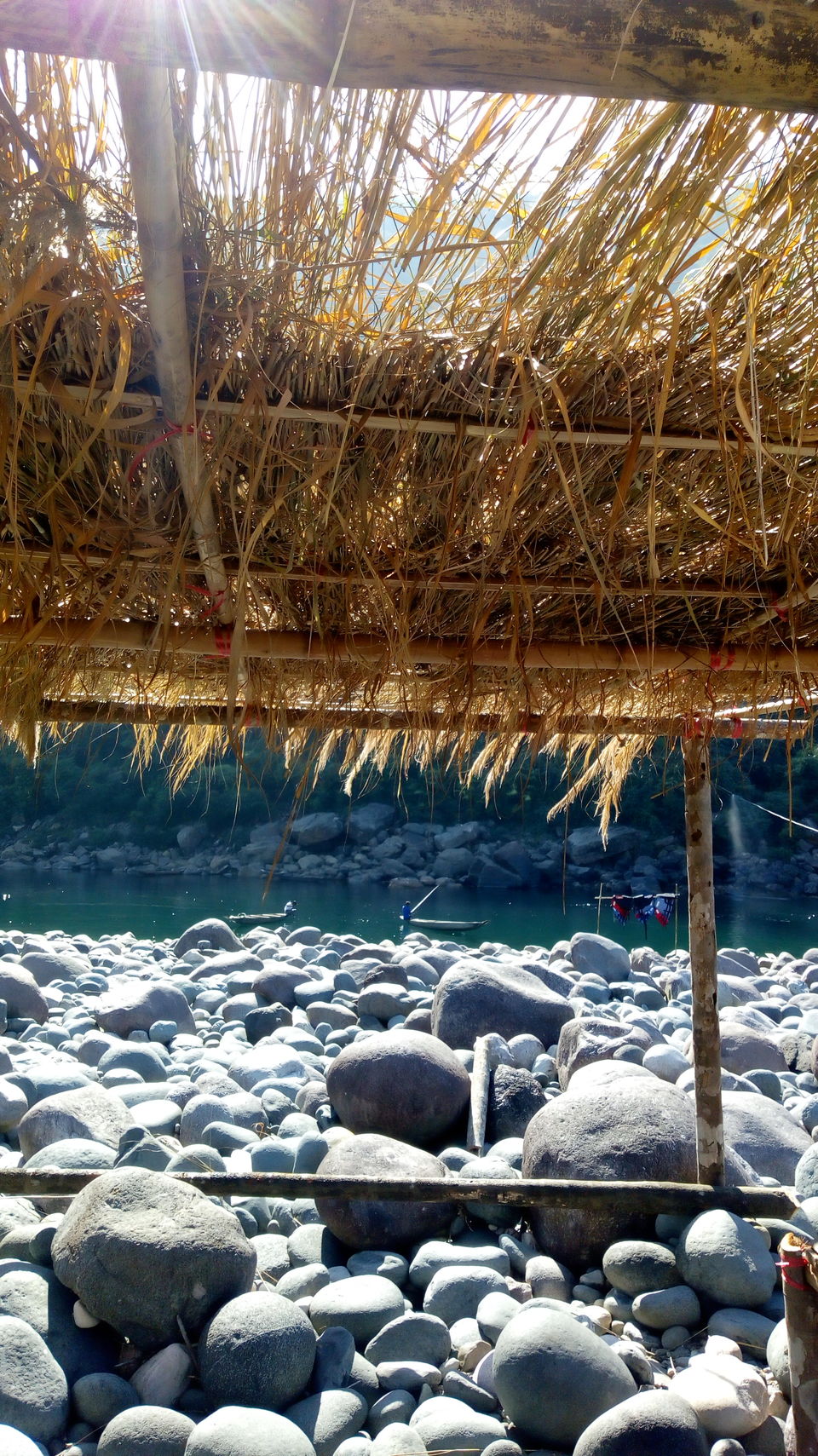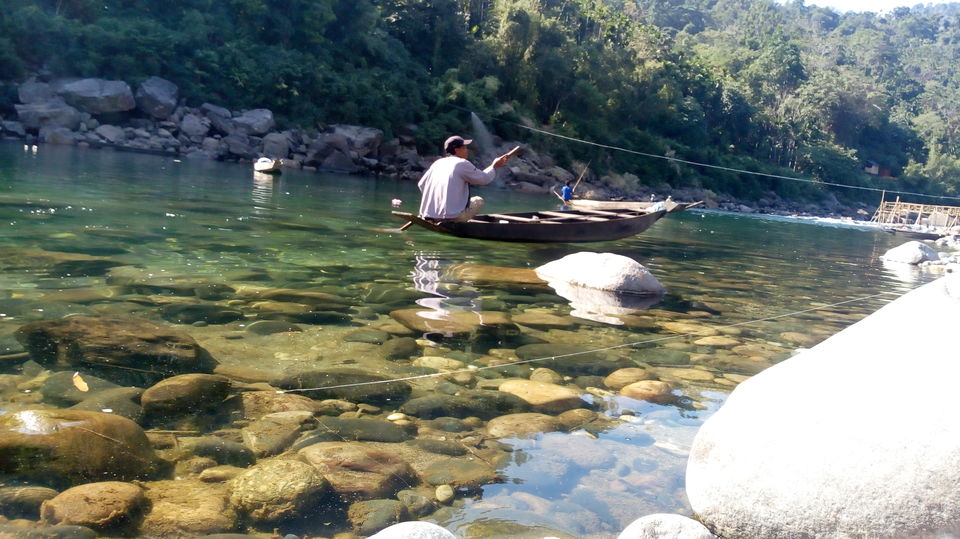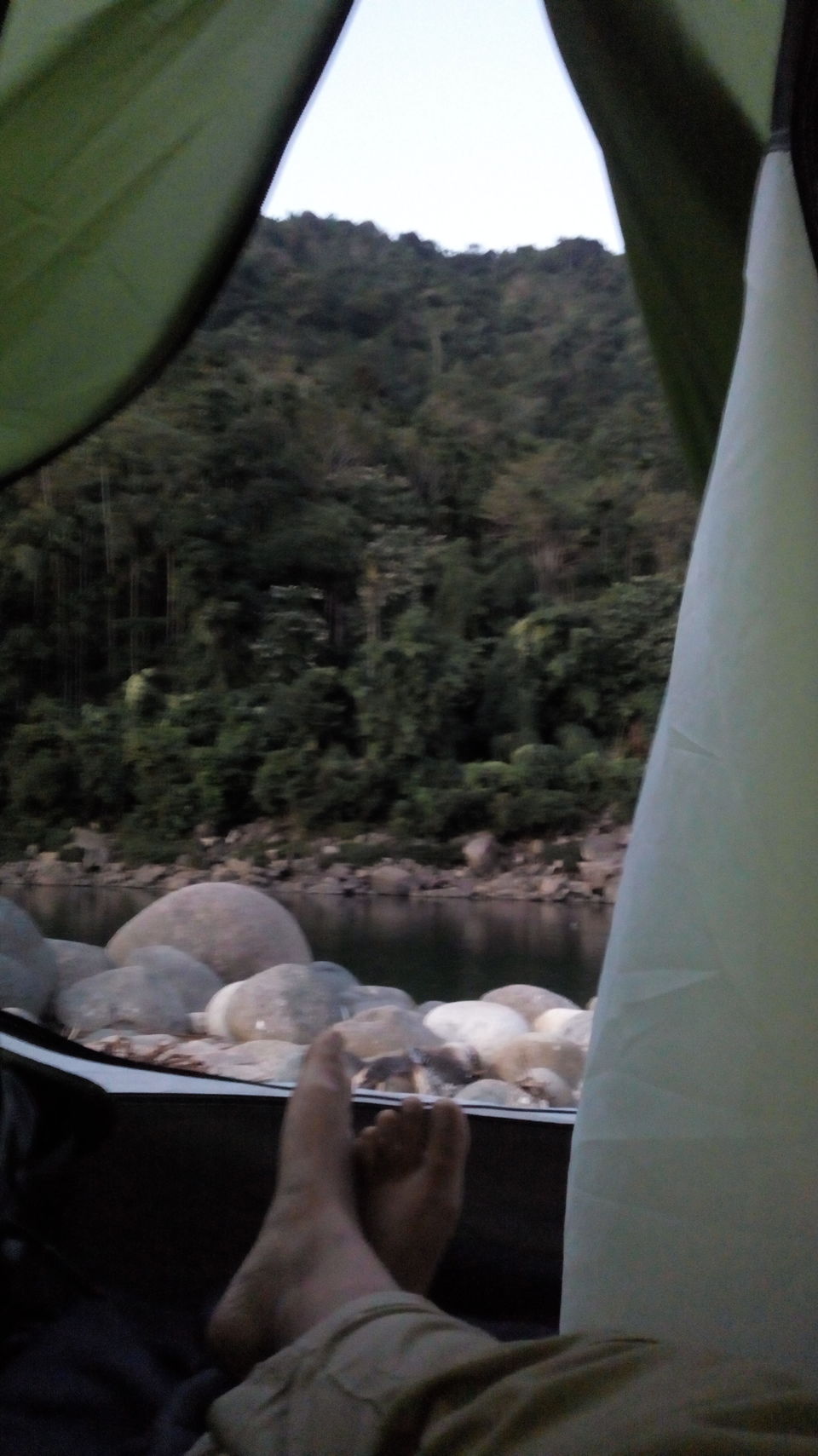 Next day we took a shared cab to Dawki. The route to Dawki was mesmerizing, surrounded on all sides by mountains and trees and valleys. As soon as we reached Dawki we took a cab to Shnonpadeng. It is a lesser known place where you can camp by the side of Umngot river. We carried our own tent so we did not have to pay for the stay at that night. We went around jumping in the river the whole day.. collected woods and sticks for lighting campfire in the night. Amazed by how clear the water was we tried to click pictures. But not being good photographers we could not capture the actual essence of the place. Spent our time till evening enjoying the place and had dinner. We came back to our camp and lighted the camp fire. The feeling of sitting by the flowing river under a beautiful starry sky with a camp fire was ecstatic.
Next day morning we got back up and decided togo back to Dawki. I had heard about the place KrangSuri and wanted to visit there and i knew it was very close from dawki . I asked the cab driver who was taking us from Shnonpadeng to dawki and he agreed to take us there and from there back to Dawki.
We reached KrangSuri and it was no less than heaven. We have to trek a little to reach the Waterfalls . We saw the water and jumped in it again. We literally jumped inside every water body we came across in the whole trip. After we dived in the water we literally for for a min as it was soo cold. after some time our body got adjusted with the temperature and we swam till the falls and enjoyed the clear blue water. After coming out of the water we felt tired and rejuvinated at the same time, it was an amazing feeling. Then we went for a small and very relaxing boat ride by the waterfalls and had very tasty lunch in a nearby wooden cottage. It was a local dish and it was very tasty and cheap.After that we decide to head back to Dawki and back to Shillong.
After reaching Dawki we realized that roads back to Shillong were blocked due to road construction and would open again only after 4 in evening . Soo we decided to camp another day in dawki.
Since Dawki lies on the border of India and Bangladesh we were told not to camp alone without the guide. The cost for going to the Dawki island to camp via boat was 700 too and fro and also we had to pay to the guide another 1k to stay and look after us at the night . in some time the guide himself came and told us that he will take us in his boat to island if we could wait till 5 and we decided to stay. By the time there was another small group of camper who came to stay.
By the time we started it was already 6 and it was pitch dark and sky was filled with stars. It was actually very scary to sit on the boat at that time. Suddenly i switched on my mobile torch to see around in the dark and pointed by torch towards river water below. The river water was soo clear that even in the night i could see the rocks in the river very clearly. Finally we reached island and set up our tent again, went hunting for sticks and leaves again to light the camp fire as it became cold. There where hardly any people due to the road block. It was like a private island.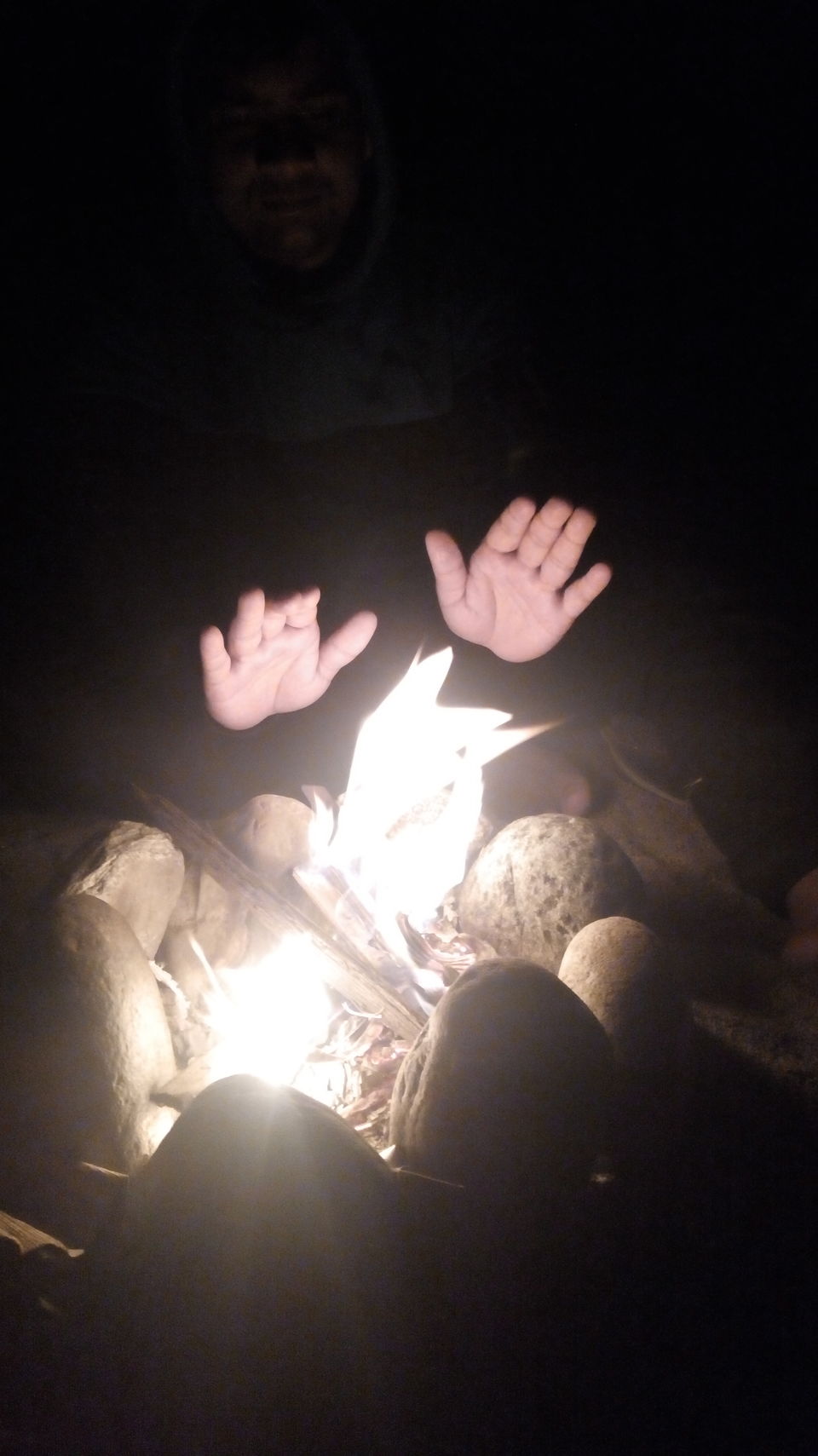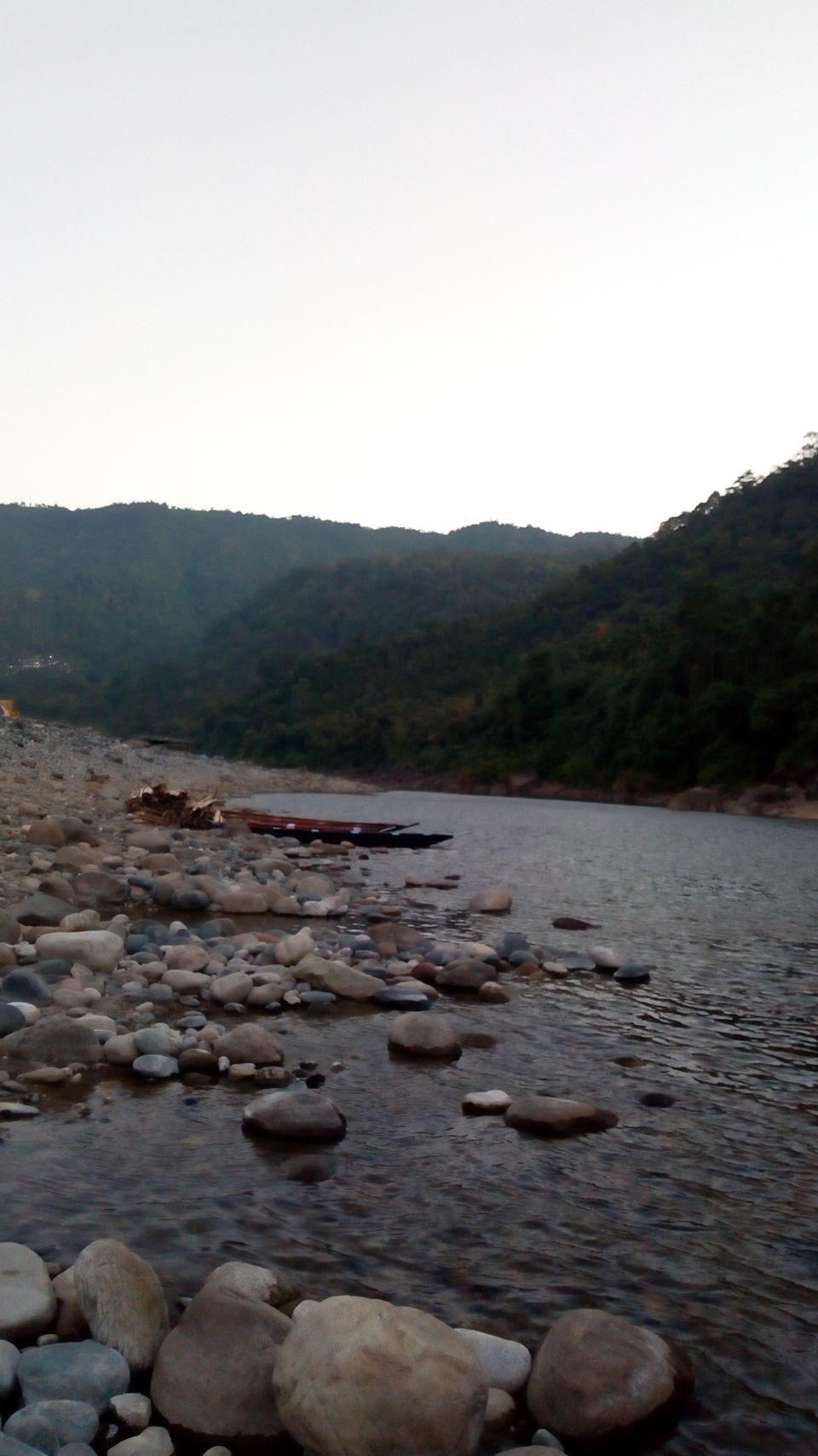 We got up at 7 in the morning spent time near the river and admired the serenity of the place and asked the guide to drop us back to the Dawki where we could get a cab to Shillong. We took a shared cab to Shillong and reached there before noon.
Found ourselves a good pplace to stay near police bazar crashed our bags got fresh and took a little rest and went out for breakfast. We again hired a scooty and decide to explore the city a little more again. We went to the Umiam lake to watch the sunset. It was a peaceful and nice place to relax. We sat there and chilled around there for some time . We decided to leave before it was dark and went to Shillong Cafe for dinner. Came back to the hotel and went out for a small walk around in police bazar. Did little shopping.
Next day afternoon we had flight back to Banglore from Guwahati. We got up in the morning freshened up went out for breakfast, did a little more shopping and came back to hotel. Rested for a while, packed our bags and took a cab to Guwahati airport from Shillong at 10.
It was an amazing trip, met many people ,made many friends, enjoyed and lived the time to its fullest and made unforgettable memories. The food in Meghalaya is very tasty. The people are also very helpful and good. The place is worth a visit and i would definitely love to come back again anytime.
Frequent searches leading to this page:-
backpacking trip to meghalaya, backpacking in meghalaya, shillong backpacking, meghalaya shillong cherrapunji