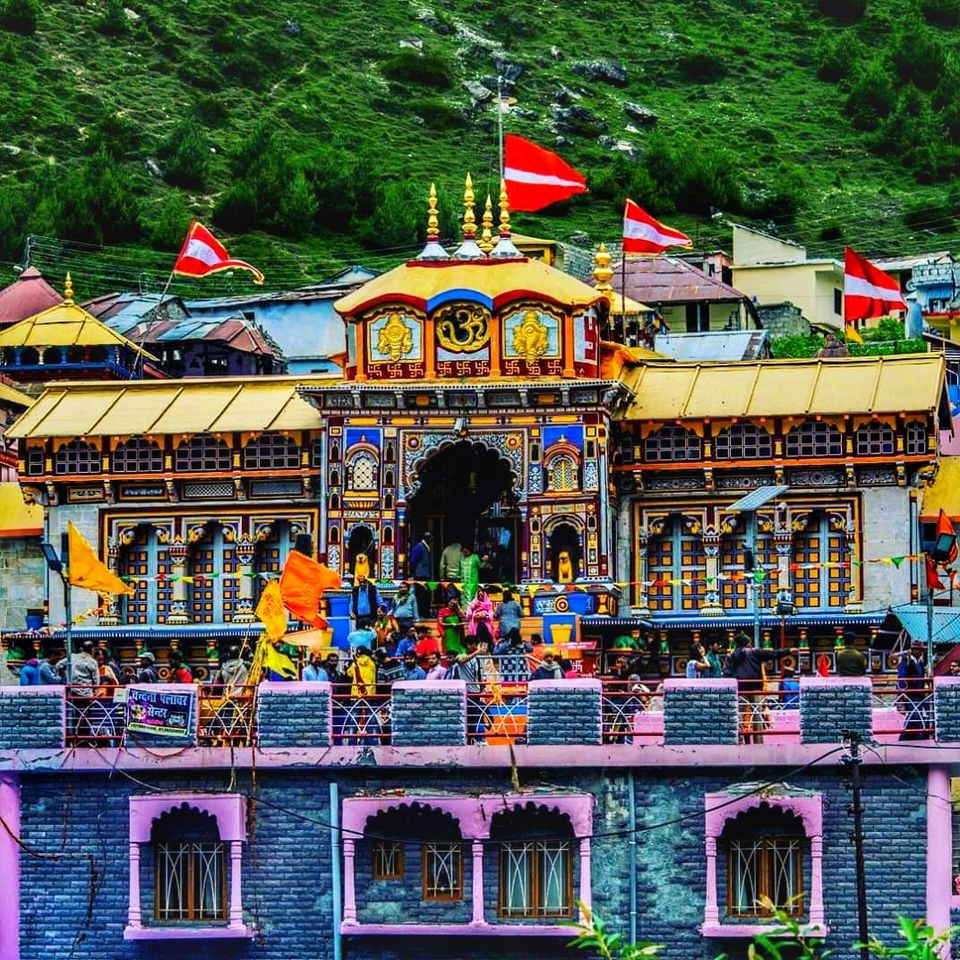 Badrinath is the holy town and panchayat of Chamoli district in Uttarakhand . It is the one of the sites India's Char dham Pilgrimage and gets the name from the temple of Badrinath .
Badrinath temple is dedicated to our lord Vishnu . Trip to Badrinath takes all about three days and it is all about 320 km from haridwar .
At first we reached to Haridwar from New Delhi from Dehradun Shatabdi express at 6:45 am .it took approx 3.30 hrs to reach haridwar . Haridwar is famous for Mansa devi temple on a mountain, with the help of lift we reached up the mountain and worshipped, Well after worshipping at Mansa devi temple our journey started to Badrinath by car , we had booked one car same day from haridwar . Badrinath was all about 320km from haridwar in which it includes 20 km plane route and 300 km Zig Zag and a dangerous and very risky mountains . We left haridwar at 6 am morning . While travelling to Badrinath at 10:30 am approx we had reached a town named Devprayag where the three rivers Ganges , Alakananda and bhagirathi river get merged ,Alakananda river is started from Badrinath , many people use to come and enjoy in the river . The Road was very risky , so many blind curve , stones were coming down from the mountains , worst condition . While near 2 pm one car was going in front of us nicely in very slow speed but suddenly a very big stone came from the mountain , the car was fully destroyed from his upper body , 5 people including driver got hurt but they were saved from an accident , as we got very scared on travelling on this route but after some hours we reached Joshimath town where we have done night stay and it was very cold place , we were very very tired that unable to stand and walk . It took I think all about 10 hrs to reach Joshimath . From here Badrinath was all about 44 km from Joshimath town . From Joshimath town we can see the ice on an mountain.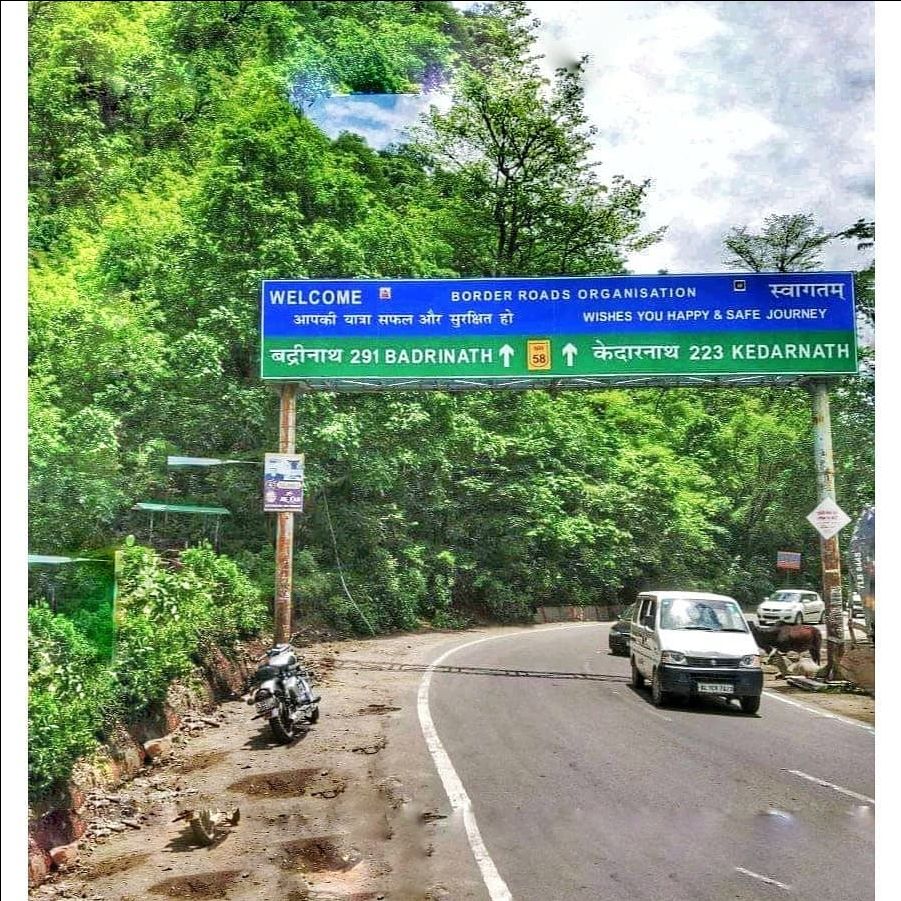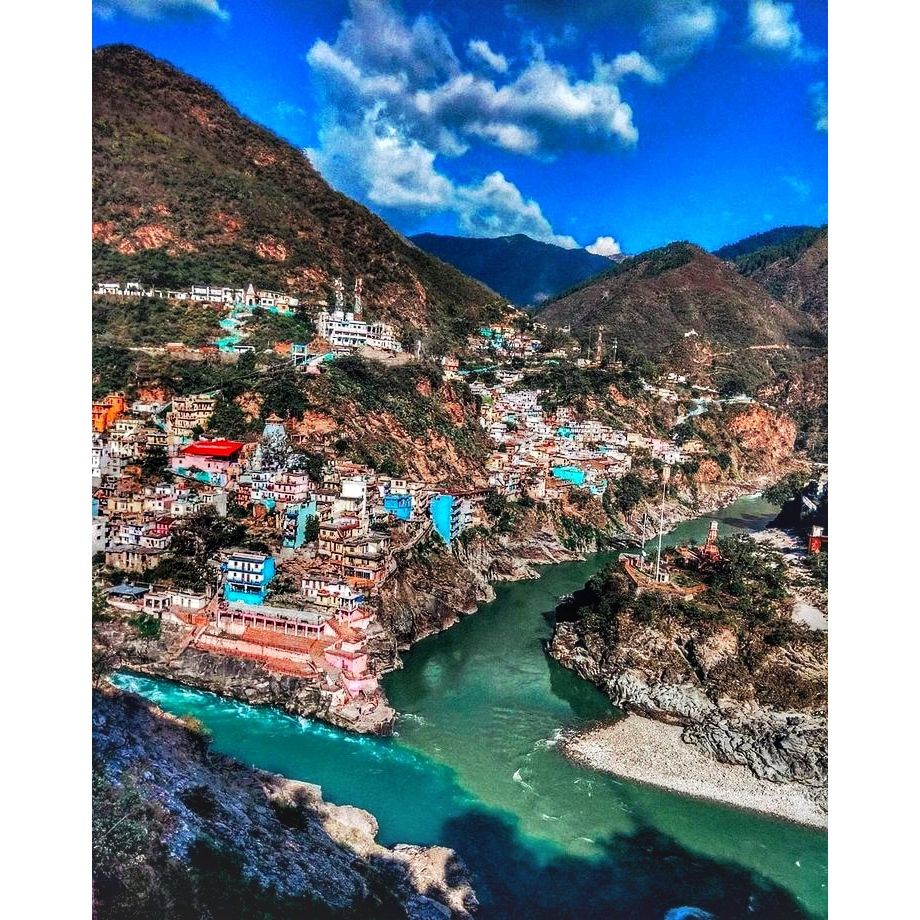 As we had reached to Joshimath on day 1 . Next day at morning it was very very cold and started our journey to reach Badrinath . It took all about 1hr 30 min to reach Badrinath . The view of Badrinath temple was very awesome . It was very much cold and not feeling well as that time . While going in the market I saw there was big kund which includes so much of hot water where people use to bath known by tapti khund . We worshipped at the temple which took all about 2 hrs , after worshipping we went to our last Indian village Mana . Saraswati river was started from Mana village . When we reached mana town I found that by entering in town that there is 47 km of mana town and to reached china border . You can see big mountains near India- China border .There wereso many spot in mana but I was unable to know about it . On the same day i think at 3 pm our journey started for coming back to the town , we started our journey all about to reach home from back , but we failed so to reach . So we stayed in Srinagar , it is an awesome place to live .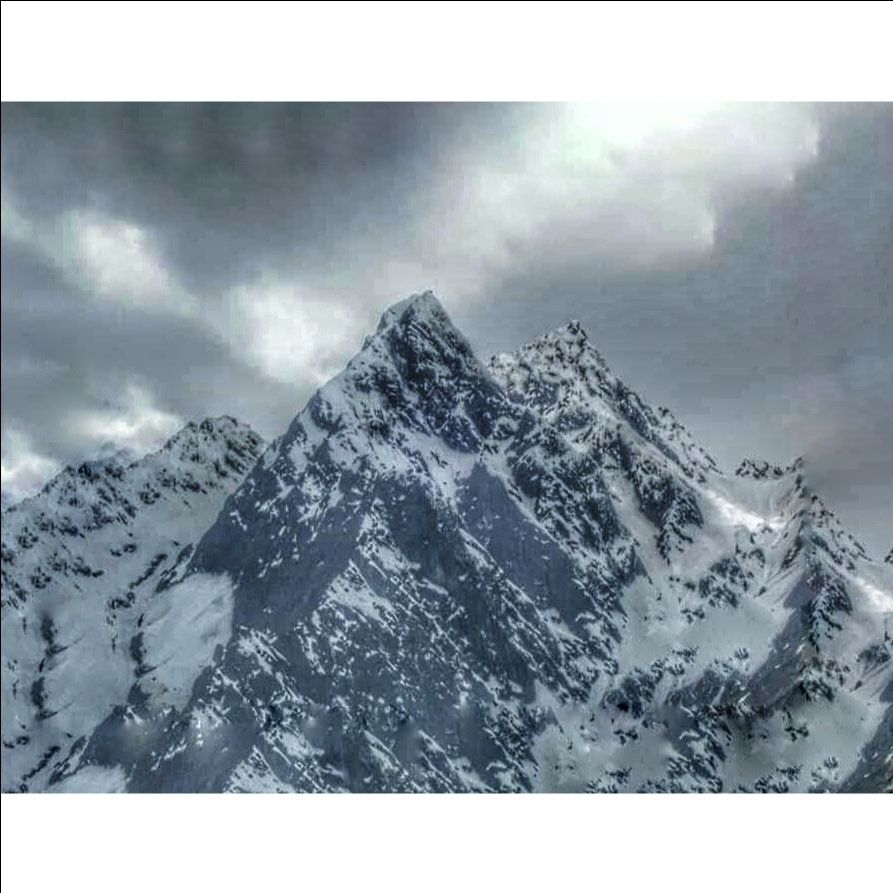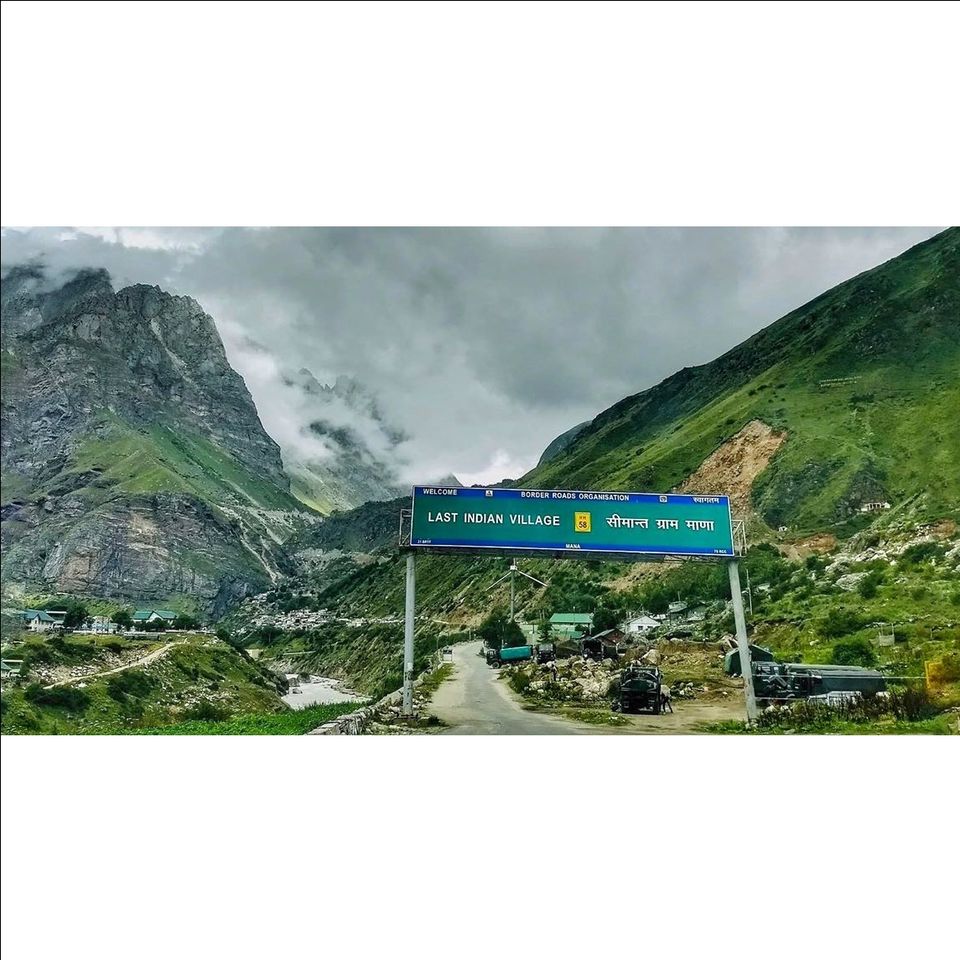 In the morning in Srinagar we had some dinner and morning breakfast after that we enroute to Rishikesh to see Shri Ram and Laxman jhula which is all about 156 km from Badrinathto reach safely . My experience was not good and route was very risky too . It took 3 days for Badrinath tour , helicopter facility is also provided to reach all the 4 char dham uttarakhand (Badrinath temple, kedarnath temple , Yamnotri temple and Gangotri temple ,it will take all about 10 days to worshipped all char dham of Uttarakhand .