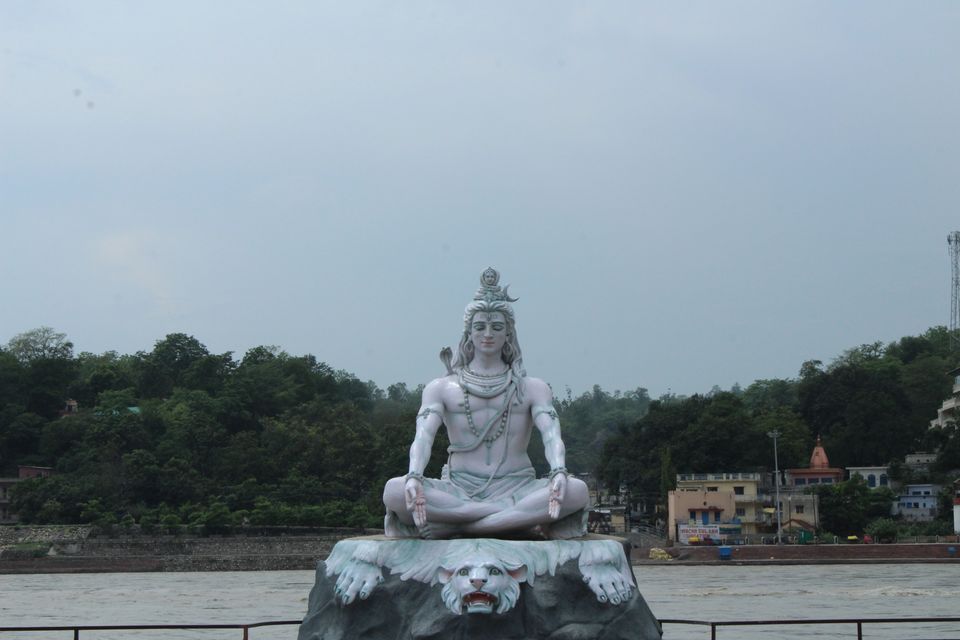 (NB: To go Kedarnath shrine on a helicopter, one can book through Pawanhans website. There are other private players also, and the charge is 6400INR for round trip. But helicopters don't operate during monsoon months of July and August).
You can reach Sonaprayag in your car and you should catch a separate dedicated taxi from Sonaprayag to reach Gaurikund. From Gaurikund, you can purchase local walking sticks and rain ponchos before starting the 16 km trek.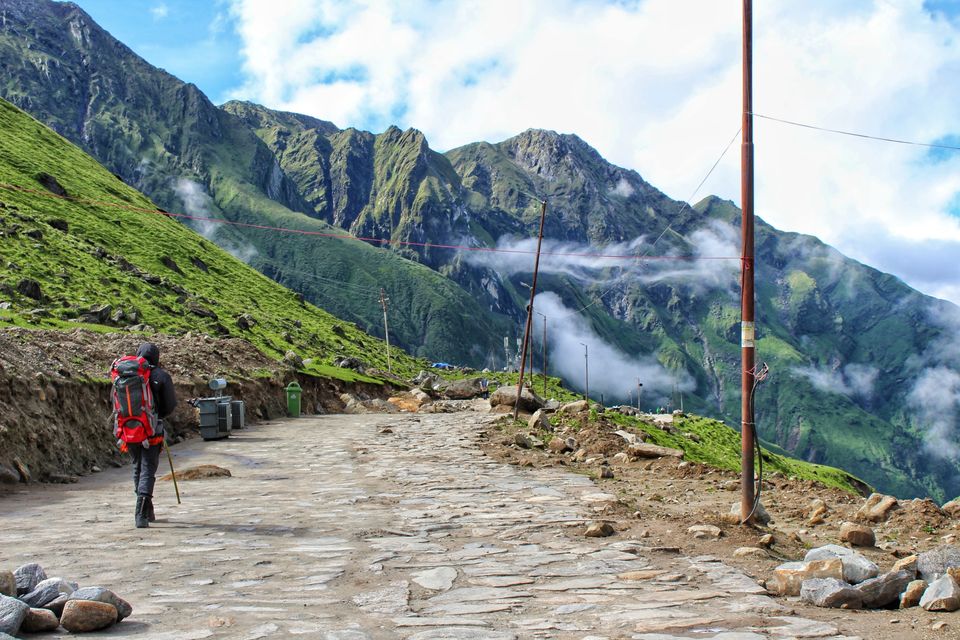 The climb towards the Kedarnath shrine is steep most of the time, and water and biscuit shops are available on the path. Halfway, there is even a temporary restaurant where you can have your lunch. And make sure you carry less luggage in your backpack, because a cmtinuous 16 km climb will prove the effect of gravity over you mercilessly.
Still, the trek takes you through the magic of the Himalayas. Deep crevises, waterfalls, flowers and trees of unknown names, green mountains, and behind that their elder sisters of snow capped ones.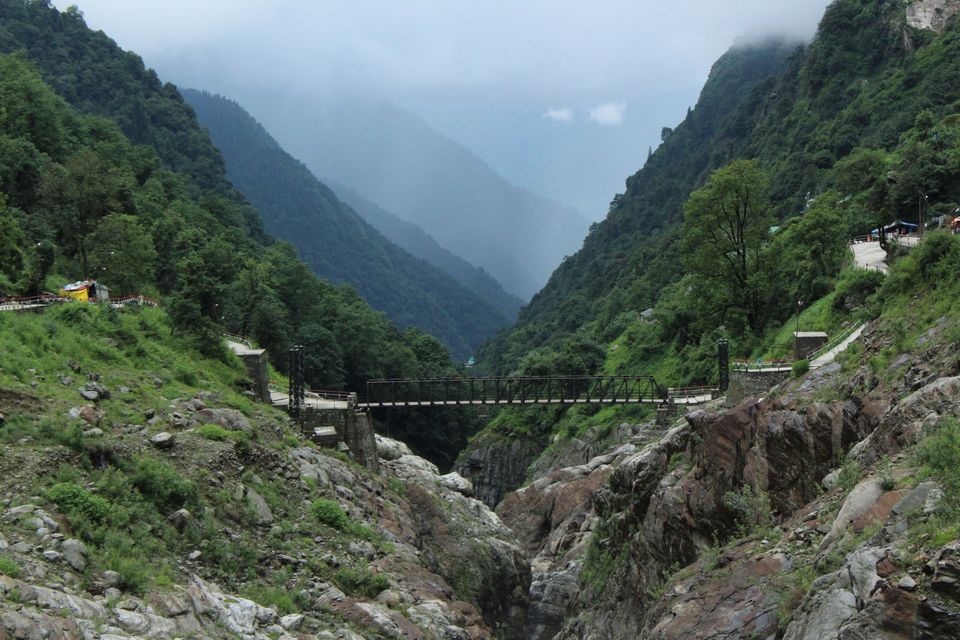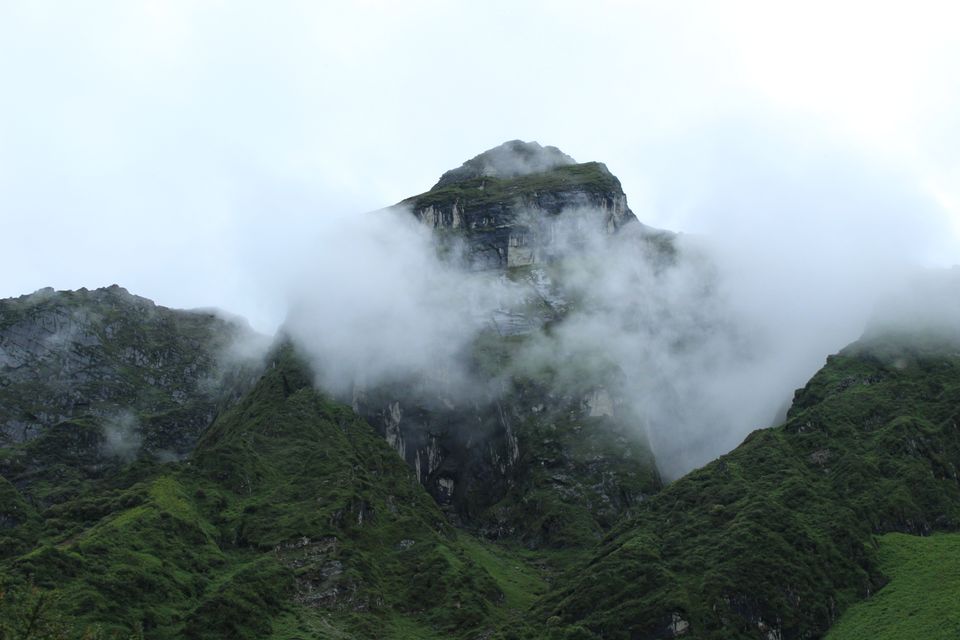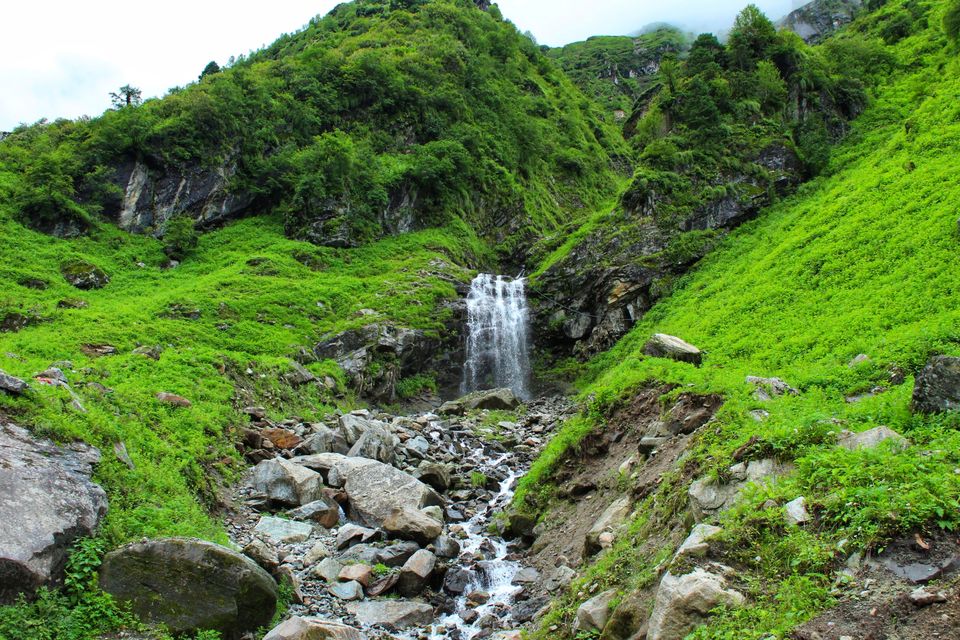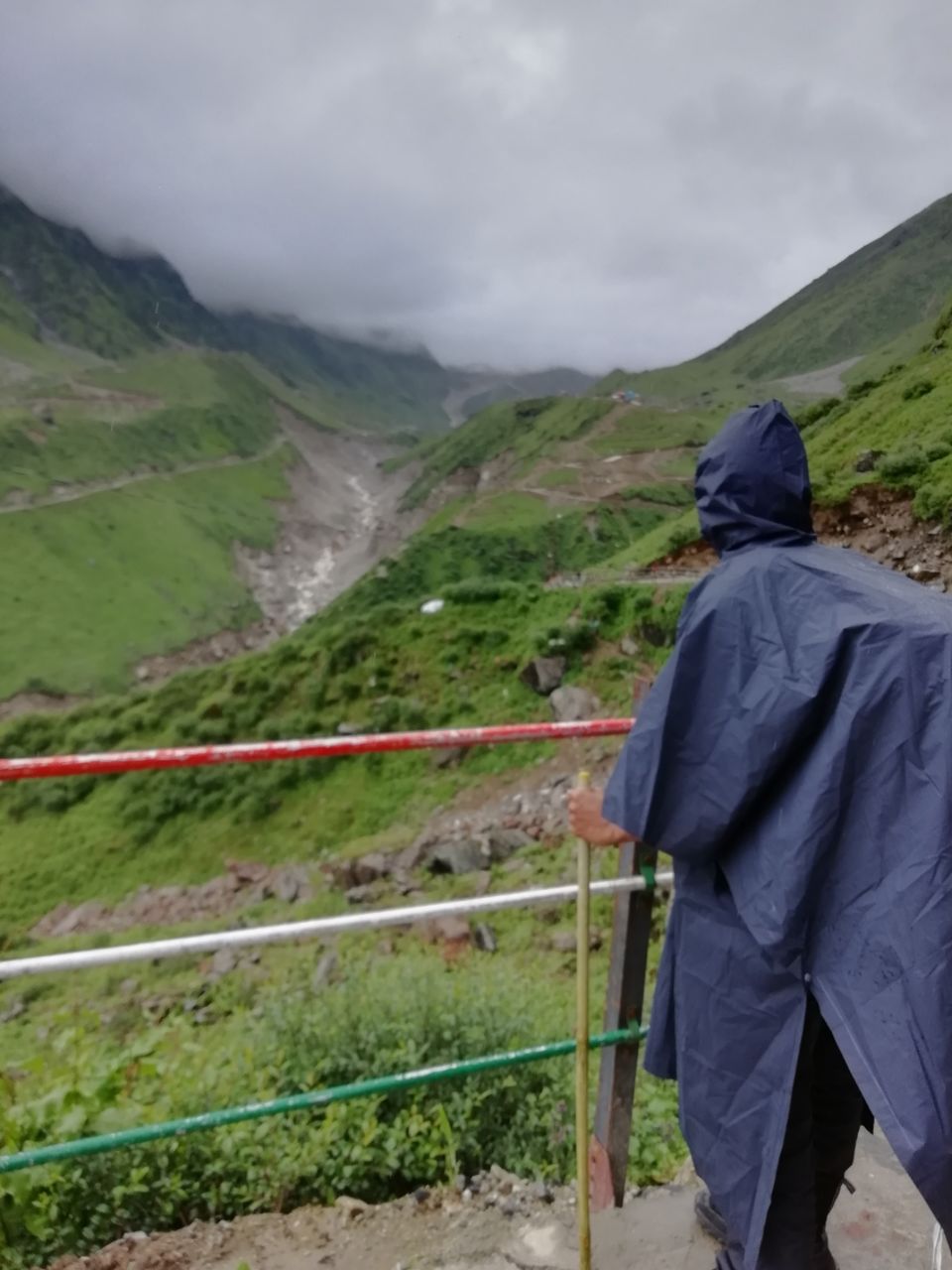 By evening you start hearing 'mantras' praising Lord Shiva, and your tiring legs and exhausted body will be rejuvenated at the distant sight of the Kedarnath dham, the stone temple in the midst of lofty peaks of the Himalayas, the abode of Lord Shiva.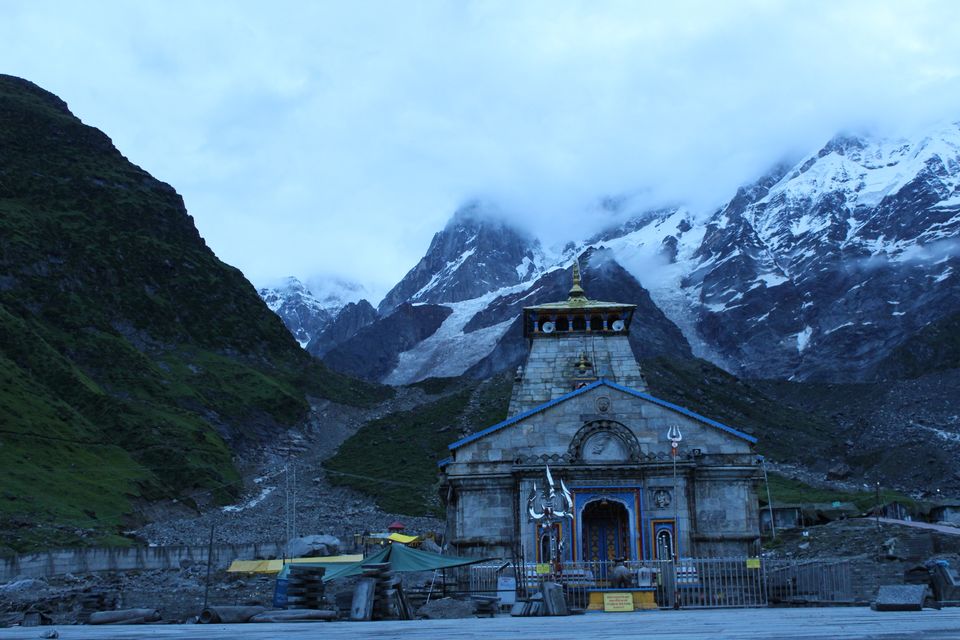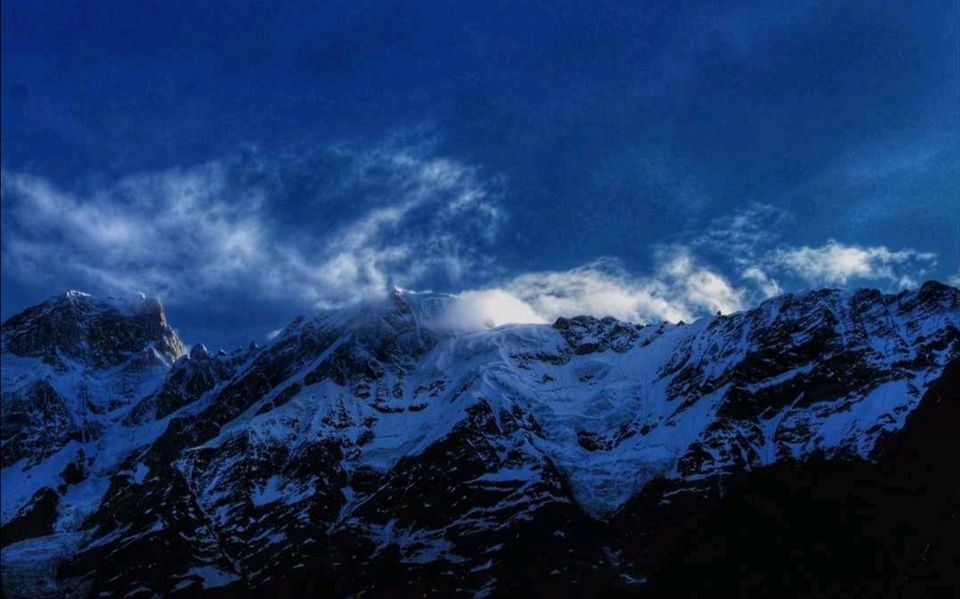 The after effects of 2013 Uttarakhand floods are still visible, which changed the topography of the region. Only the temple remains unchanged. You have make shift tents of GMVN and a very few concrete buildings to stay overnight.
After offering prayers, the descend starts to Gaurikund. By evening you reach Pipalkoti.
You drive to Badrinath through Joshimath, one of the four 'maths' established by Adi Shankara. Stay for a day at Joshimath to explore this beautiful town. You can go to Auli on a cable car.
During winter Auli becomes a busy skiing site in India. During monsoon, Auli is green meadows with clear views of snow capped mountains. The temperature is also not extremely cold.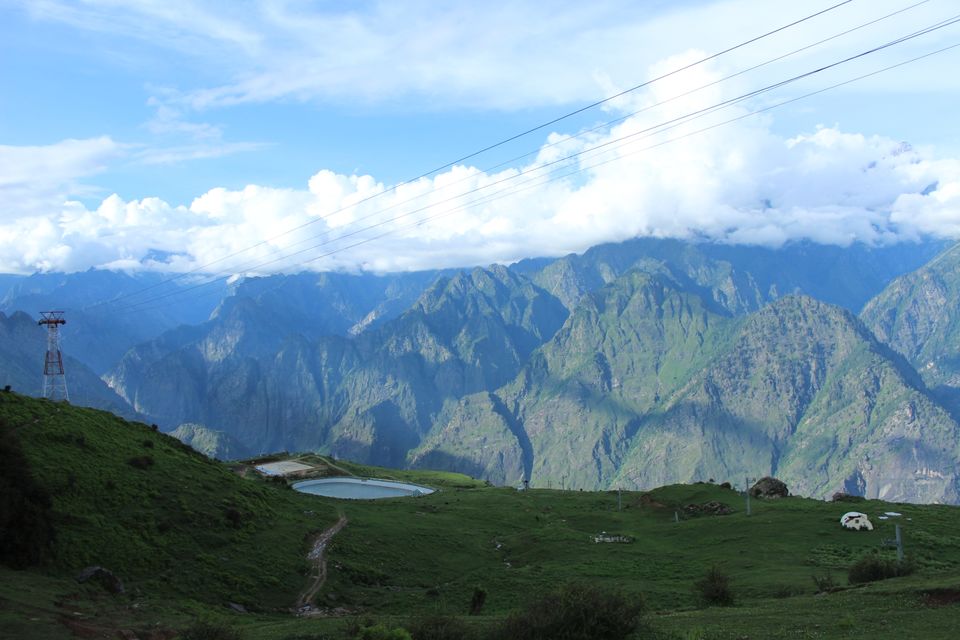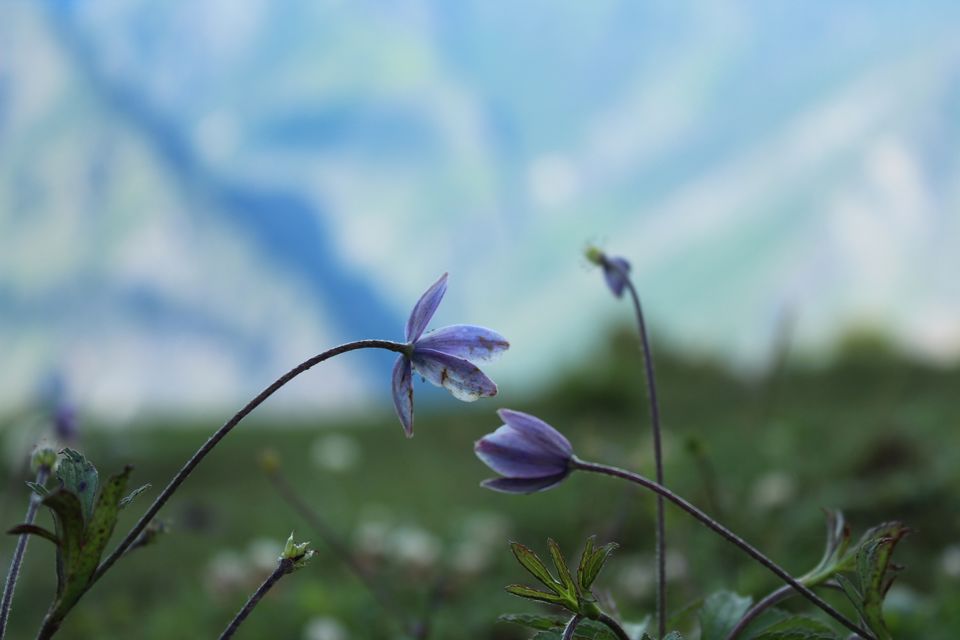 Drive to Badrinath, will take around 1.5 hours if no landslides occur. But that's not a likely situation and so you have to keep buffer time to reach Badrinath. It may take even one extra day.
The car takes you till the temple and Badrinath is a small town with hotels and restaurants.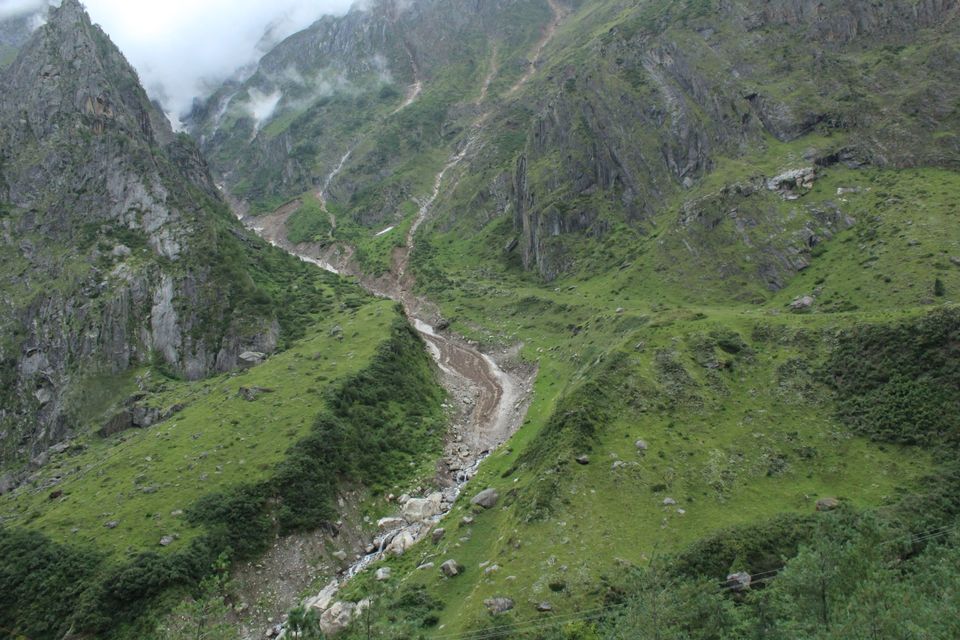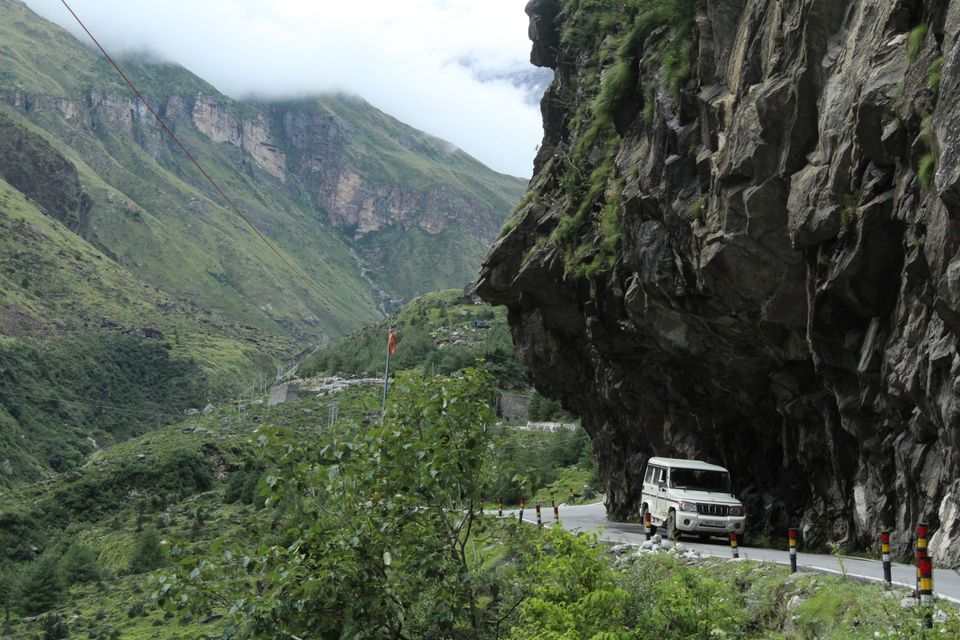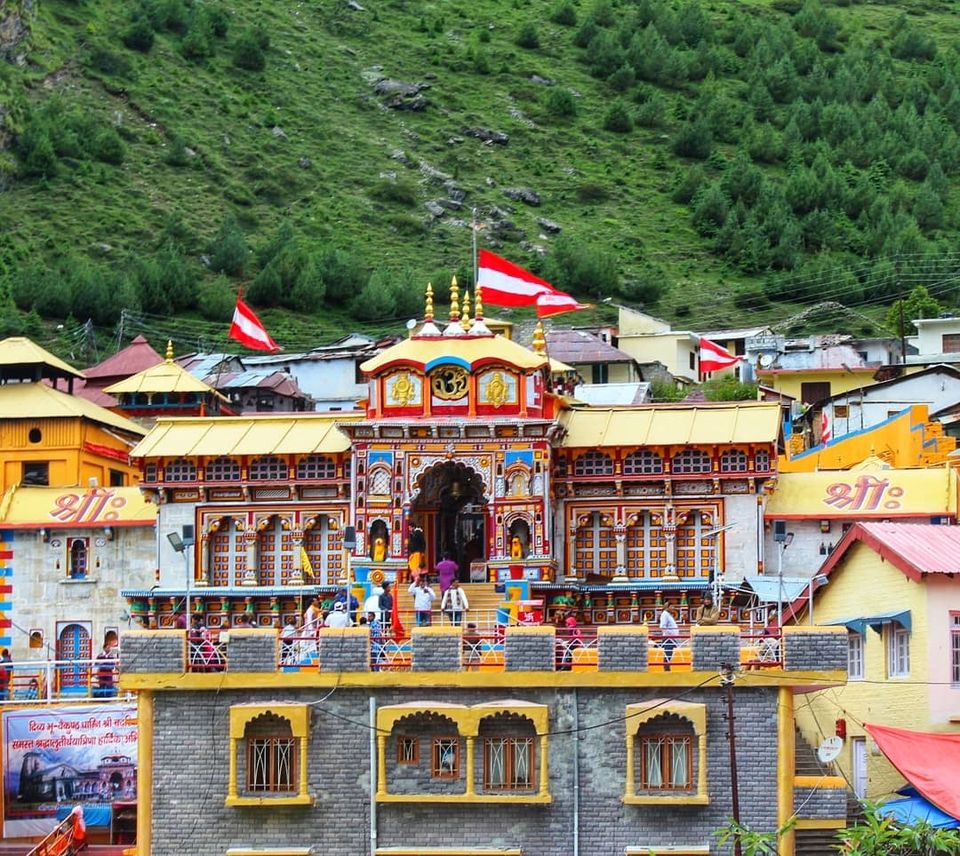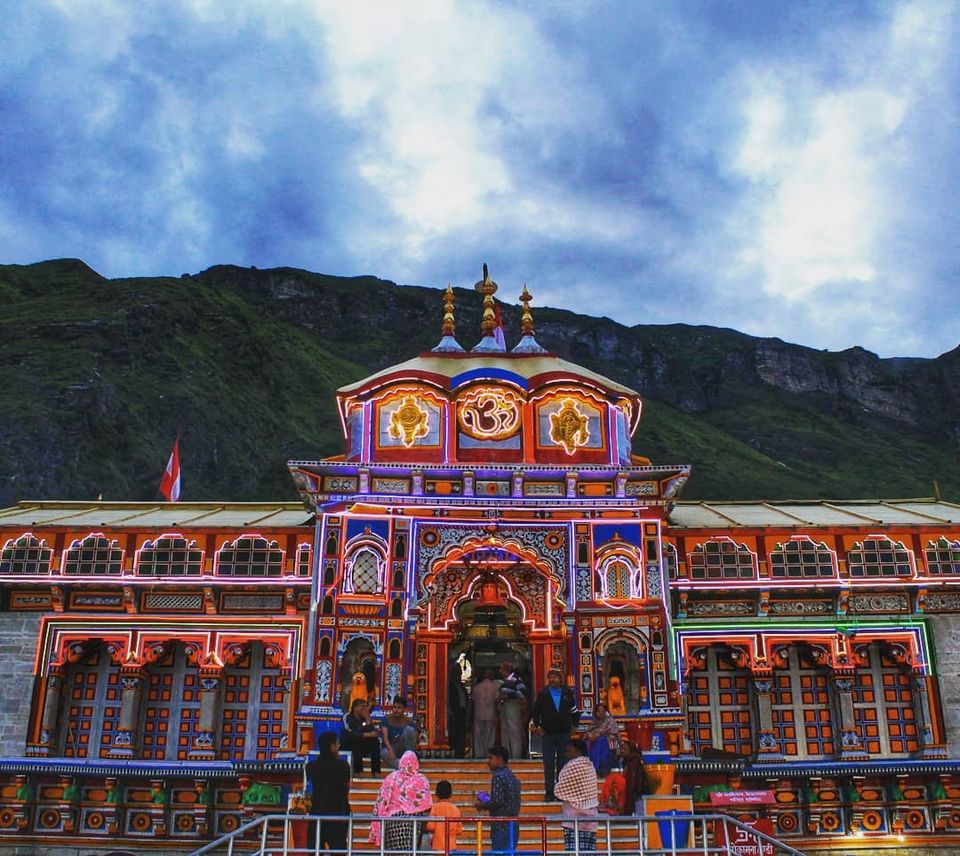 After offering prayers, head straight to the Mana village on the Indo Tibet border. It is less than 30 minutes away and this is something no traveller should miss. A beautiful and serene village with more beautiful people. They grow potatoes, mustards, other crops to self sustain there. The people I spoke to told they go to relatives' places down the mountains in winter because all the village and the Badrinath will go under snow in winter.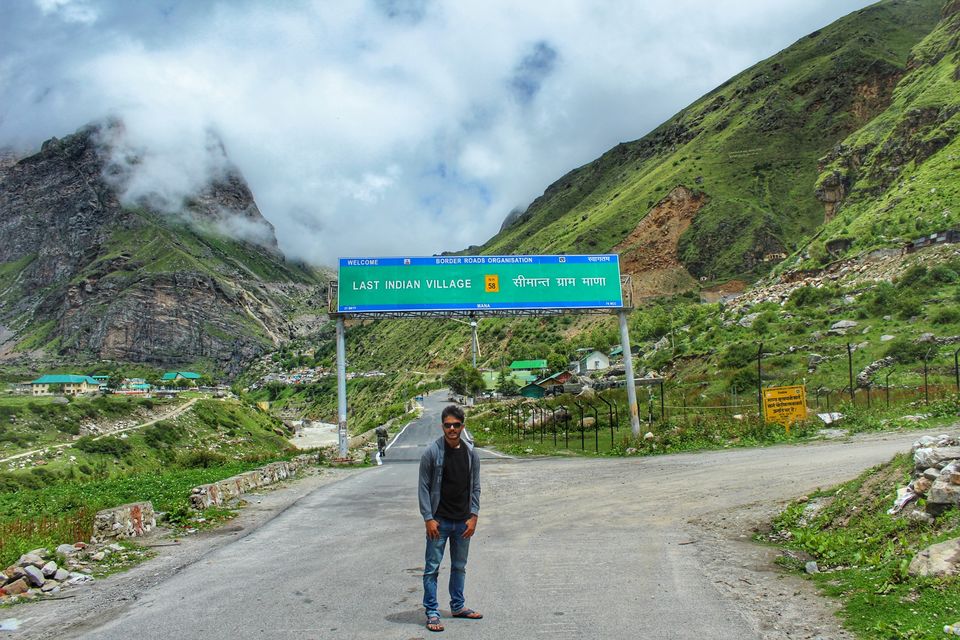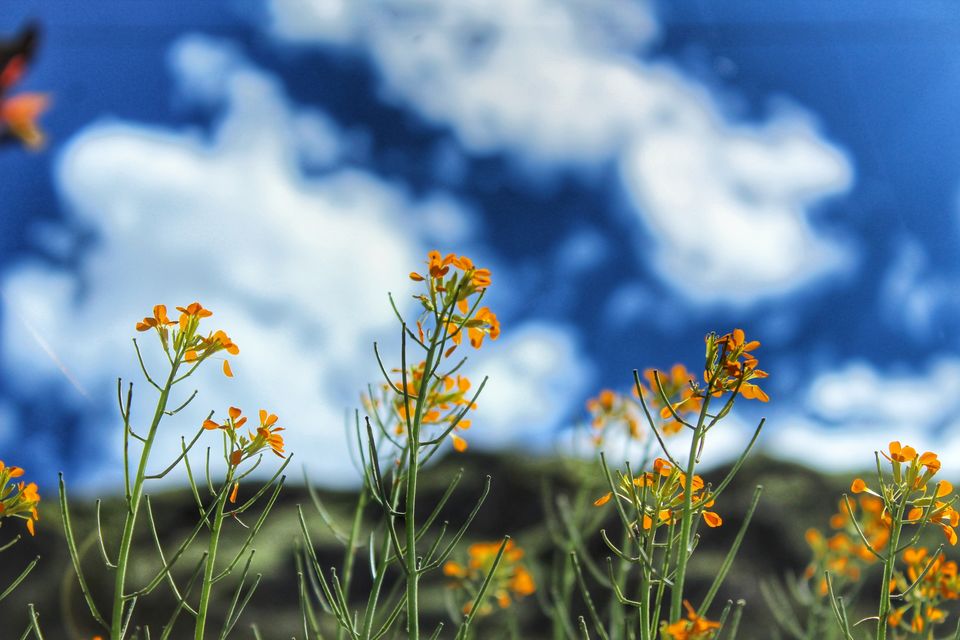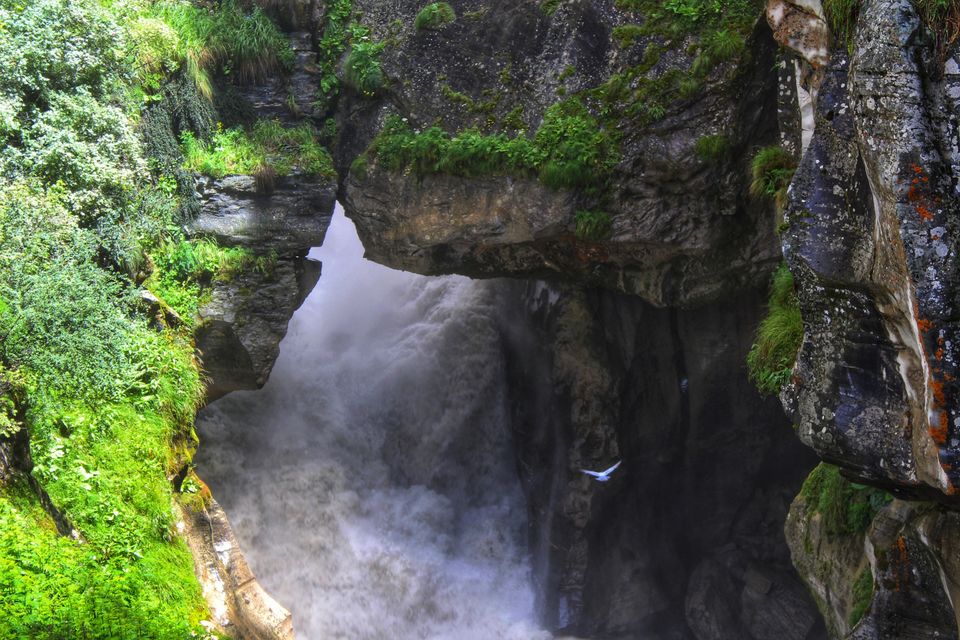 The return jourey takes two days and you reach Rishikesh only the next day evening. On the route you can stay at Pipalkoti or Karnaprayag.
During return journey,, don't forget to stop by at Devprayag to see the heavenly confluence of Bhagiraathi and Alakananda rivers to form the river Ganga!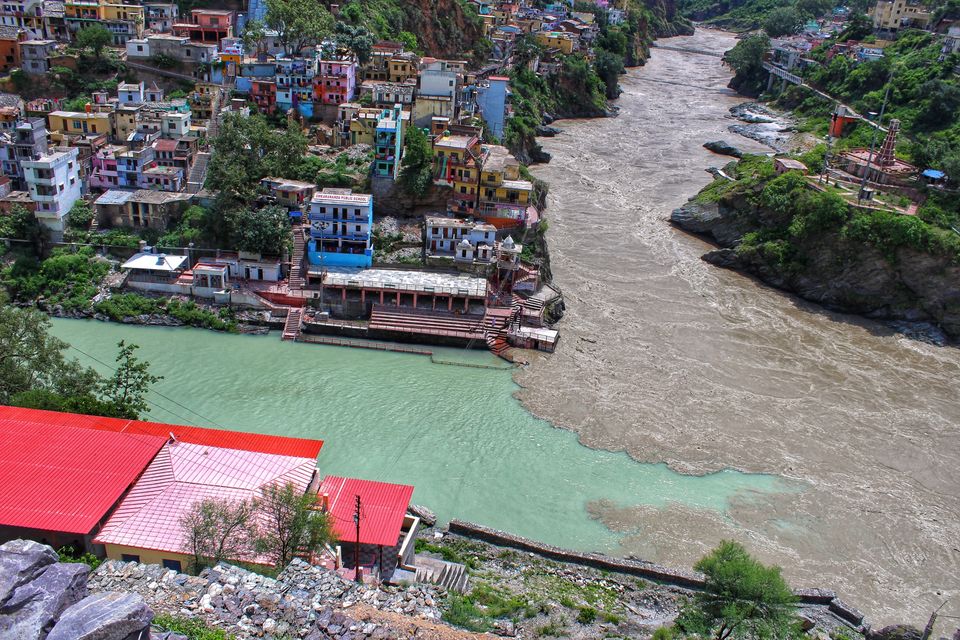 The evening welcomes you to the yoga capital of the world.
It seems there are more foreign tourists in Rishikesh than Indians. The shops here sell a variety of arts and fashion, and if you wish to save a day, you can hop in Rishikesh just for shopping on your way to Haridwar.
This incredible journey in the '''Devbhumi' ends here. Happy travelling! :)