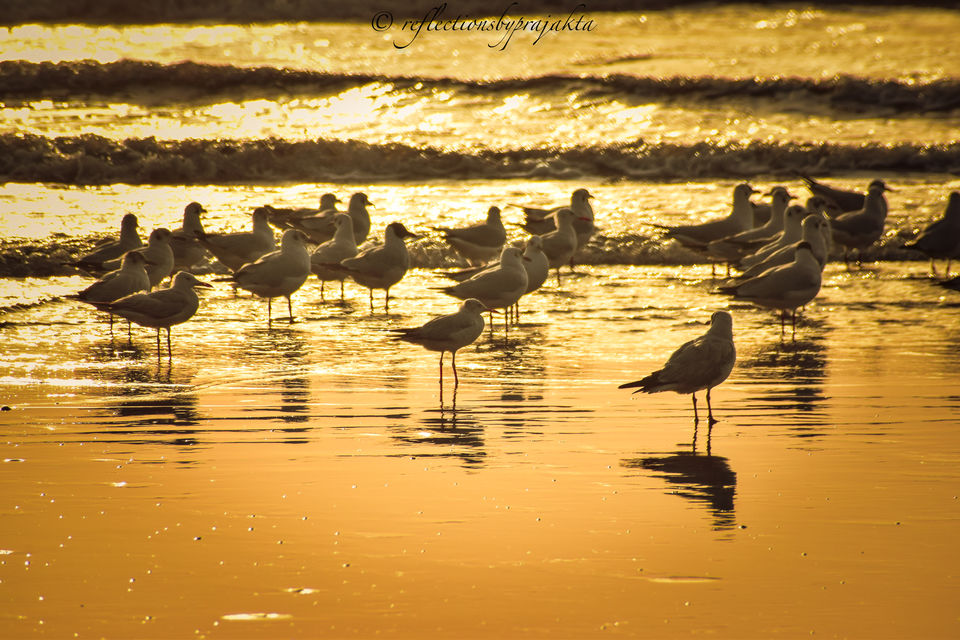 Then we saw some local fisherman's housewives who were putting freshly catched fish to dry. There men catches them in the morning and these lovely ladies put them onto the bamboo just to ensure they are secured from cats and dogs. These fishes are then sold to Businessmen from different locations. Here are the pictures.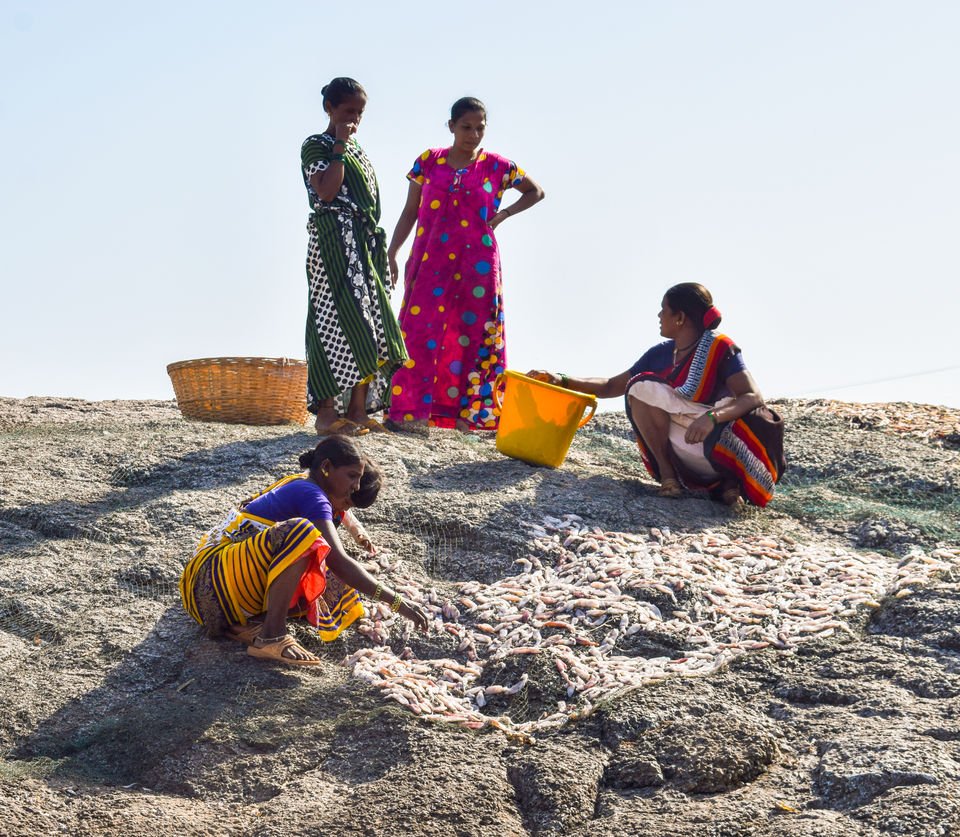 It was 10.30 AM already, we visited the Harnai Fish Market. There were several Fish stalls, and everybody was selling fishes in a lot. Someone was saying you must see the auction of fishes at 8 am in the morning. But we missed it, so we decided to come back here again next day morning. We spend some time there observing these fishermen's selling.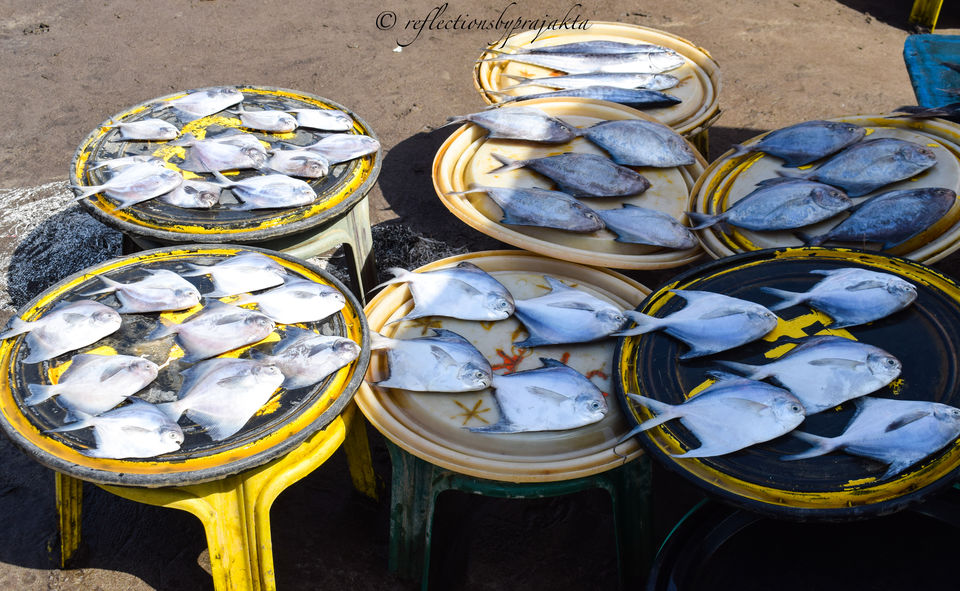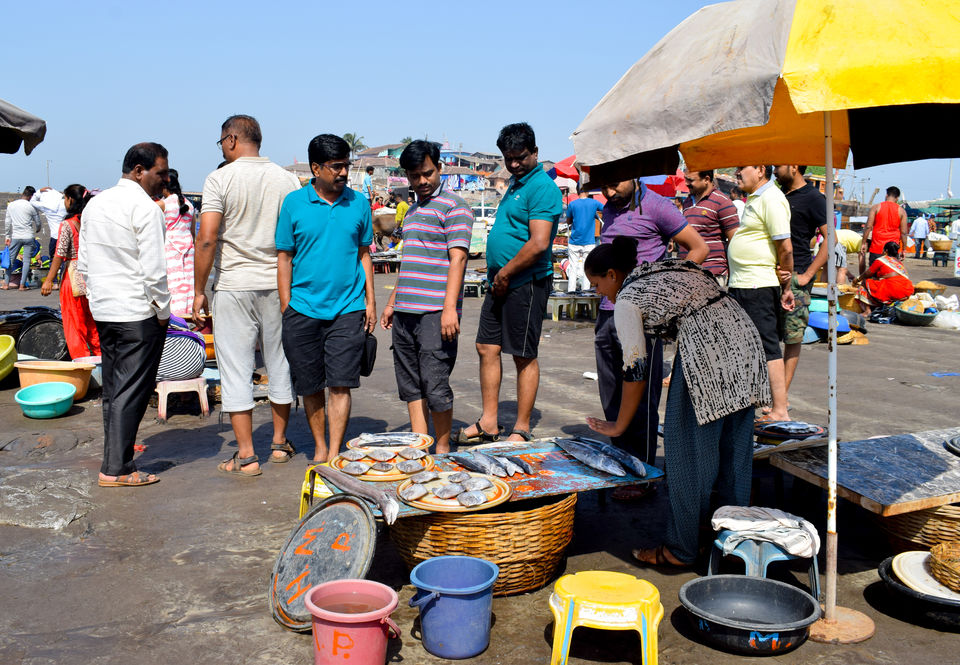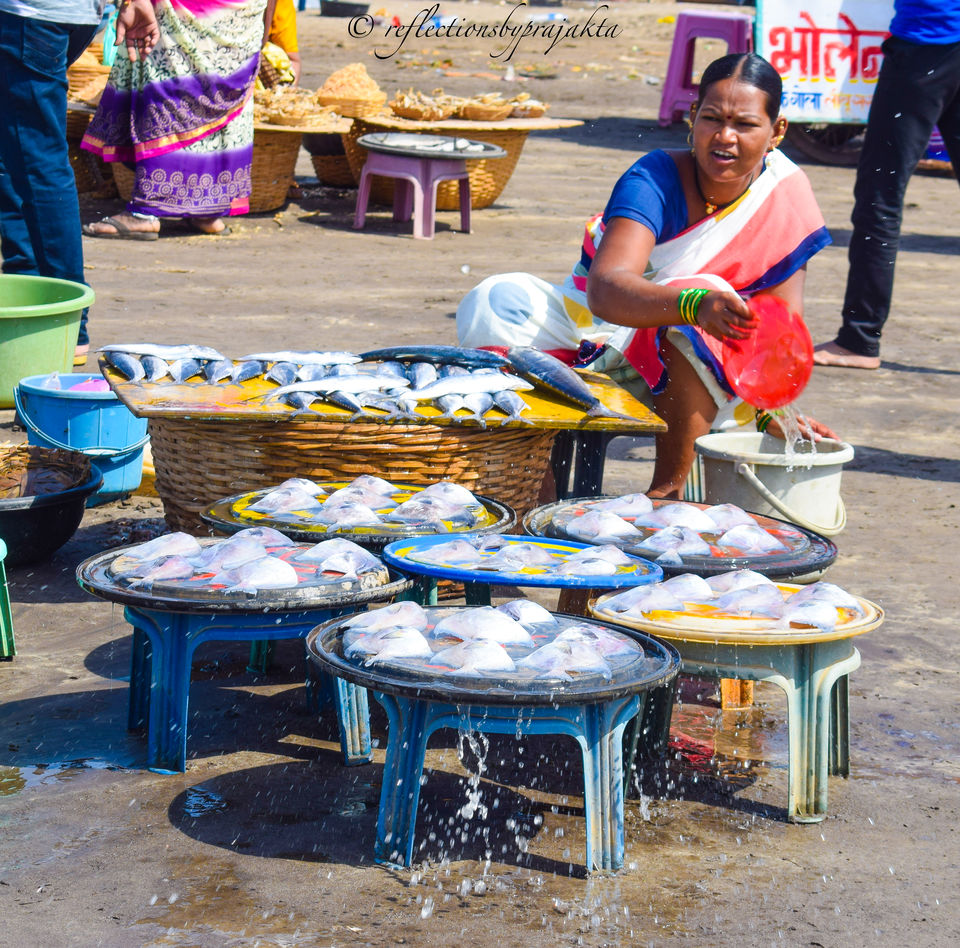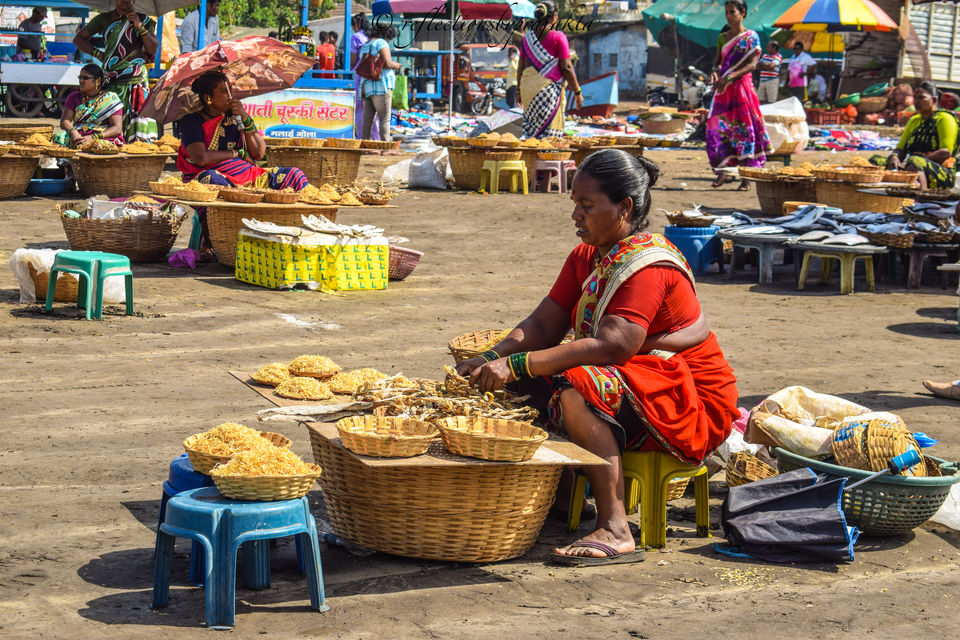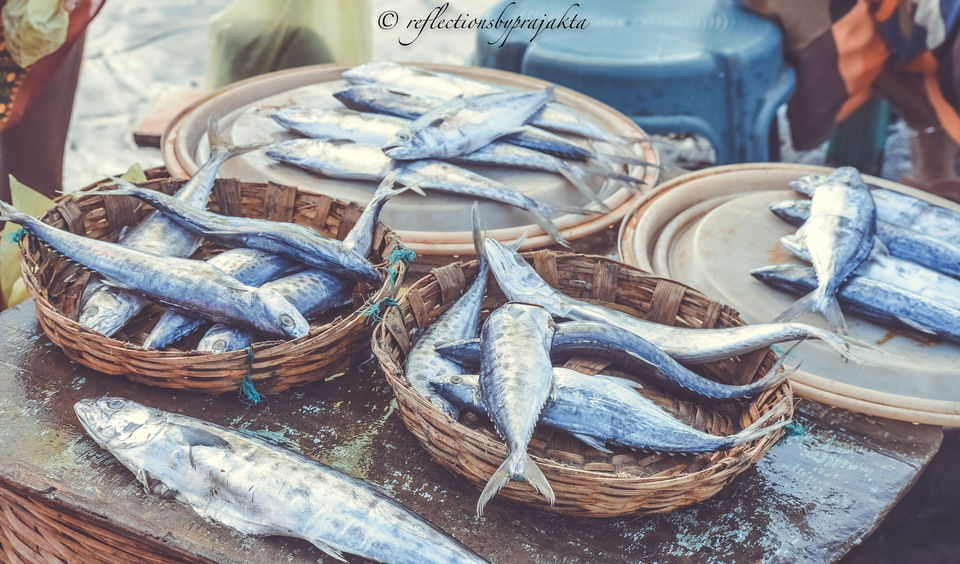 We were supposed to check out from hotel at around 10 am only but we were late. We rushed from there. While coming back to hotel we witnessed some seagulls at Harnai Beach.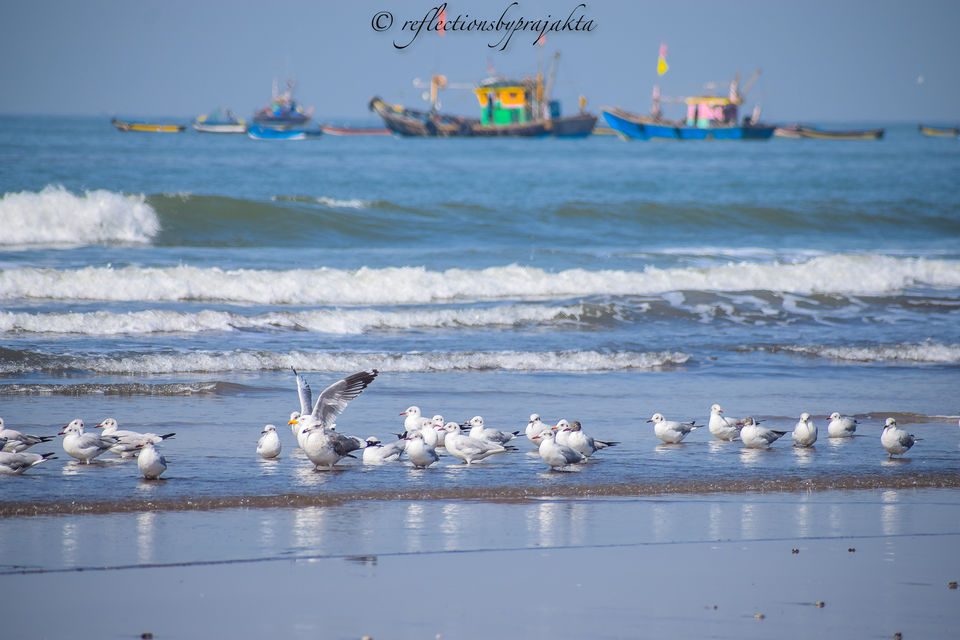 We haven't ate anything from the morning and crows inside stomach was already dead. We reached hotel & asked hotel guys whether will get anything to eat now. They suggest to have lunch directly. We ordered Ole Kajugarachi Usal (Local Cuisine) Very much Sabji of Konkan made from Fresh Kaju Fruit. We packed our bags & waited for half an hour at dining area for lunch to get prepared then we had our lunch, the Kaju Usal was so yummy & tasty, and then we checked out.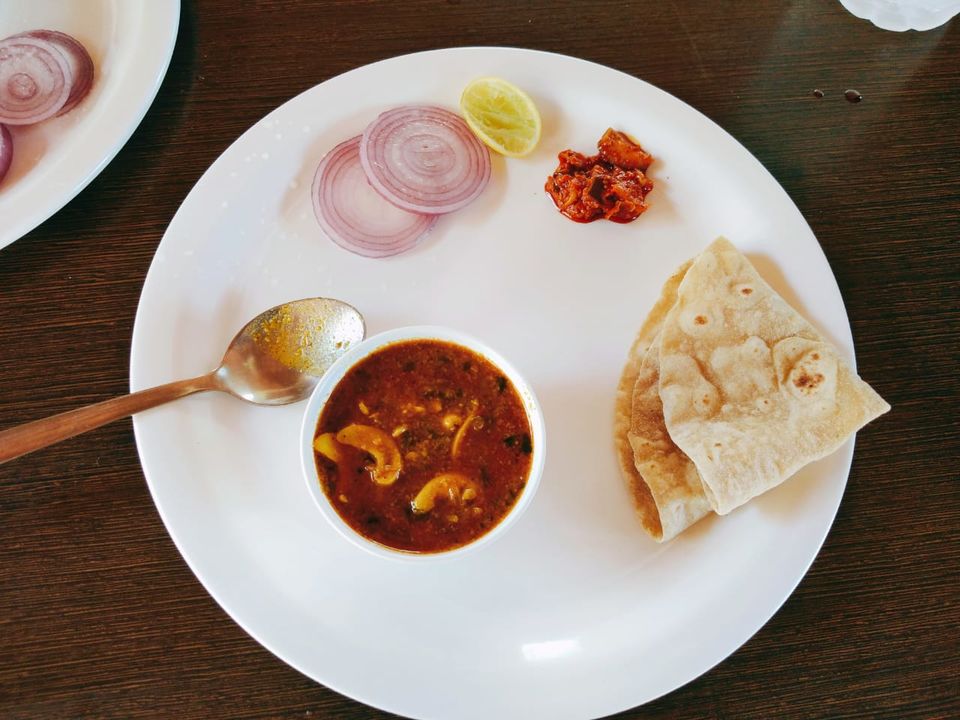 Our Next hotel was at Ladghar beach – Blue Breeze Resort, Ladghar. It is one of the best hotel to stay in Ladghar. We checked in there & gone to sleep. We were bit tired of day before journey & early morning wake up. We passed out quickly. After good amount of sleep we woke up; got fresh, gave the order for Dinner and went to see beautiful sunset from Top of Ladghar beach from there sunset looks like below.
After the sunset We came back to the hotel location, there was bench placed at the front of Ladghar Beach, we sat for an hour after sunset Witnessing nest of stars which usually not seen from Pune. After that we had a dinner & Ukdiche Modak (Yummiest ever) & go to sleep.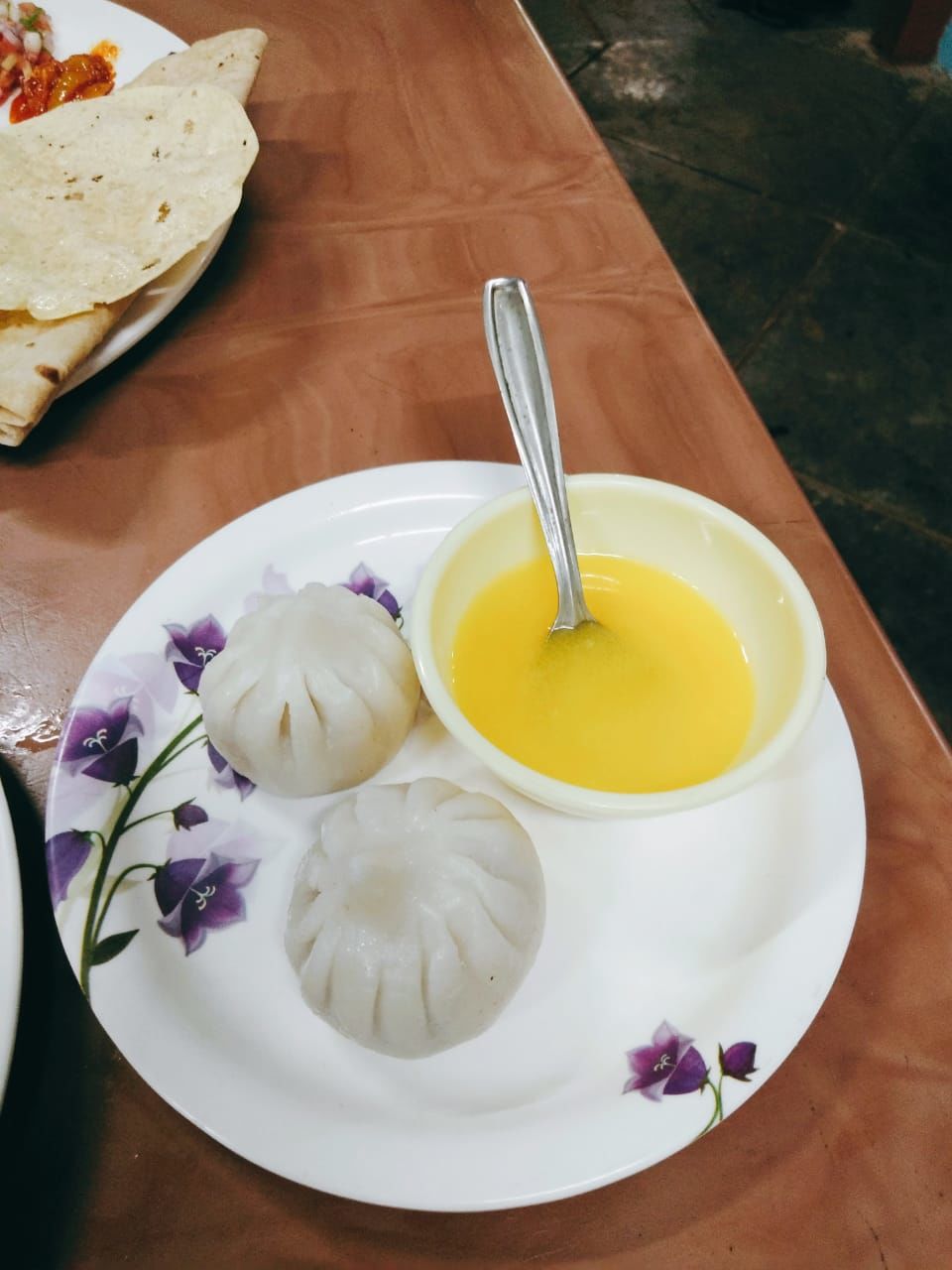 Next day morning we woke up early in the morning & went to see Bidding/Auction of the fish at Harnahi Fish Market. We saw how the auction takes places. Fisherman goes into deep sea to catch the fishes & come back after 7 days of time period. They sell there catch in auction to the local business mans or some other peoples looking for big unit of Fishes.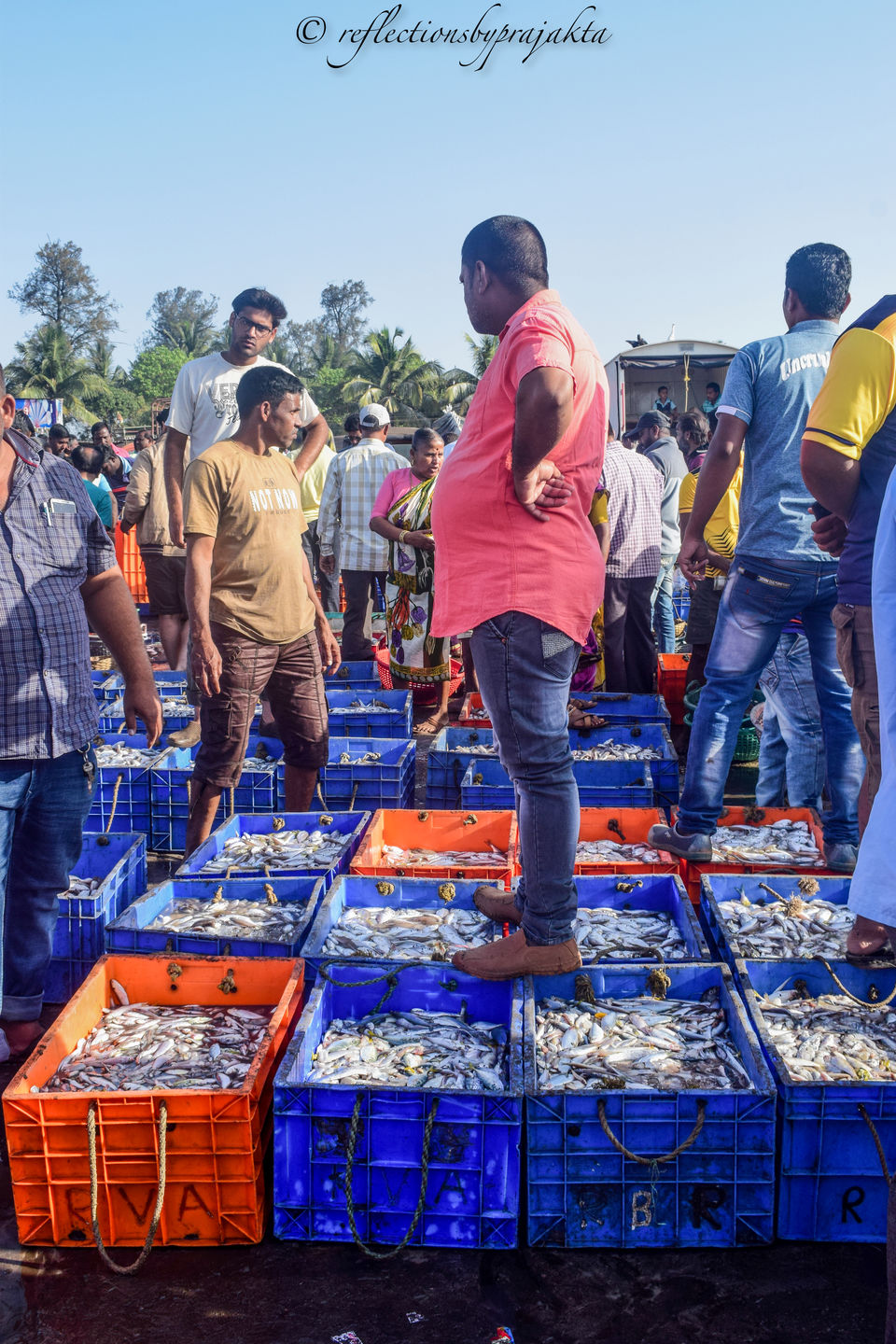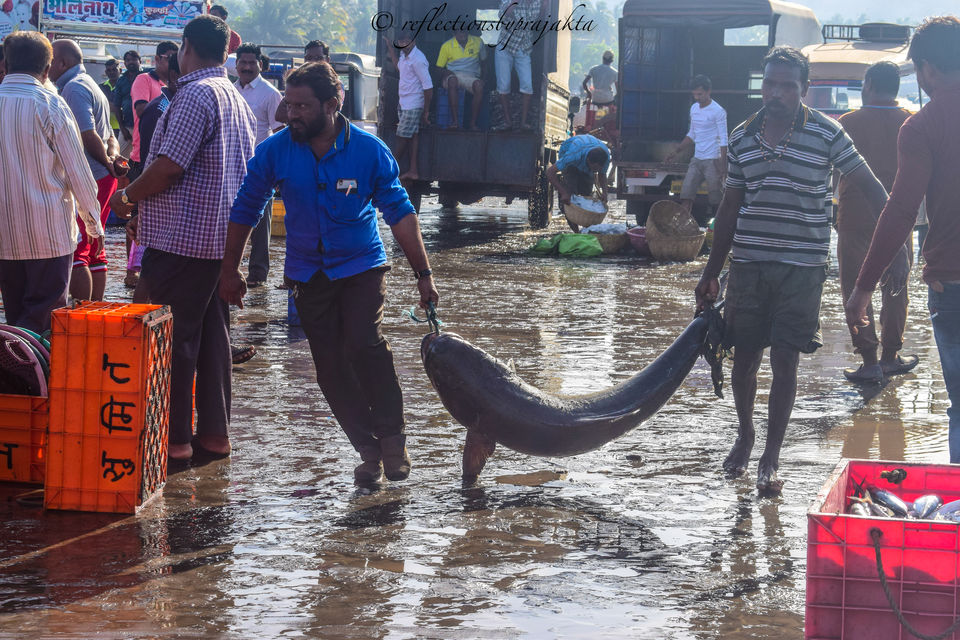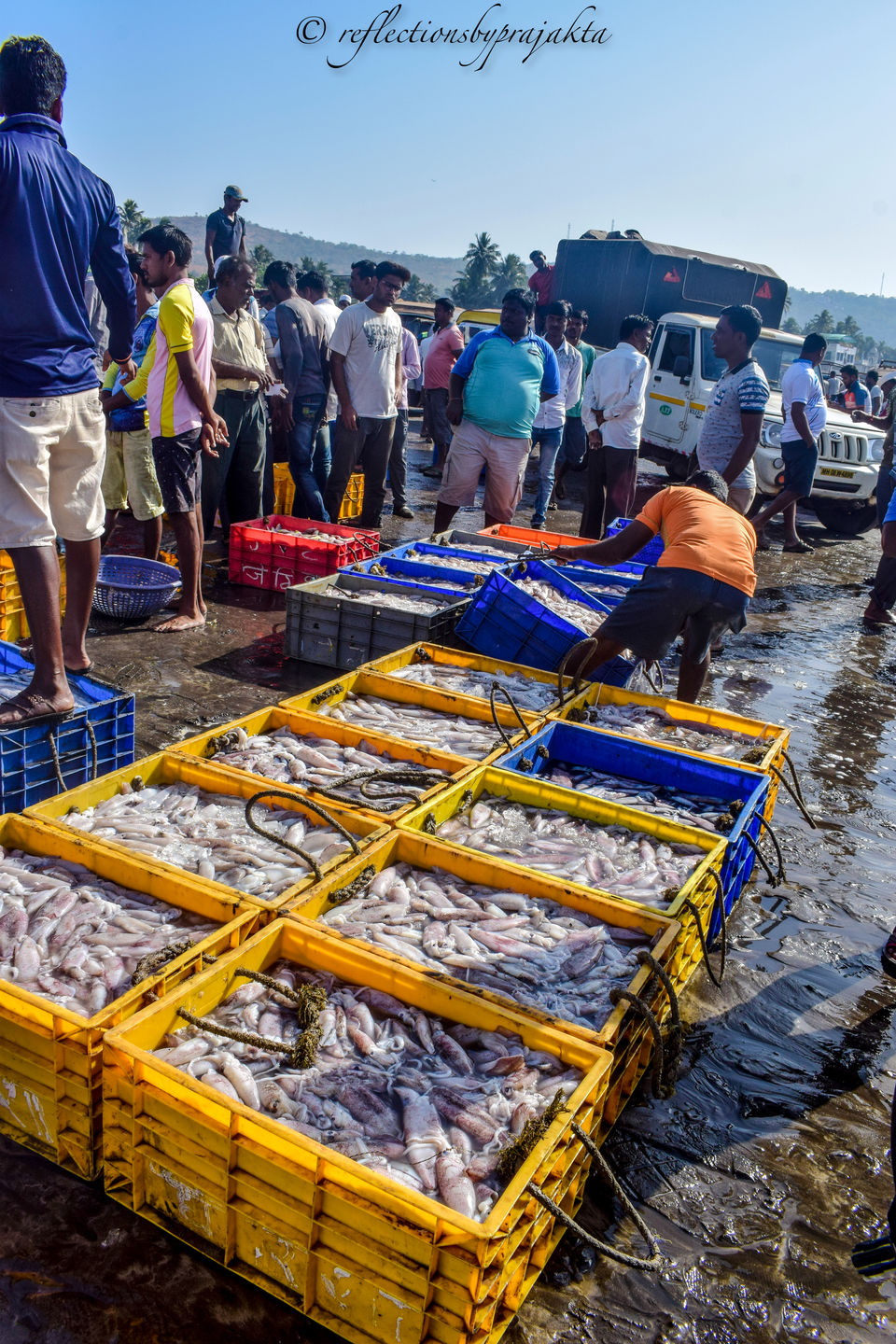 After spending some one hour with them we went to the Harnai Port. From there you can see 270 degree view of Harnai Port, Fish Market and SuvarnDurg Fort.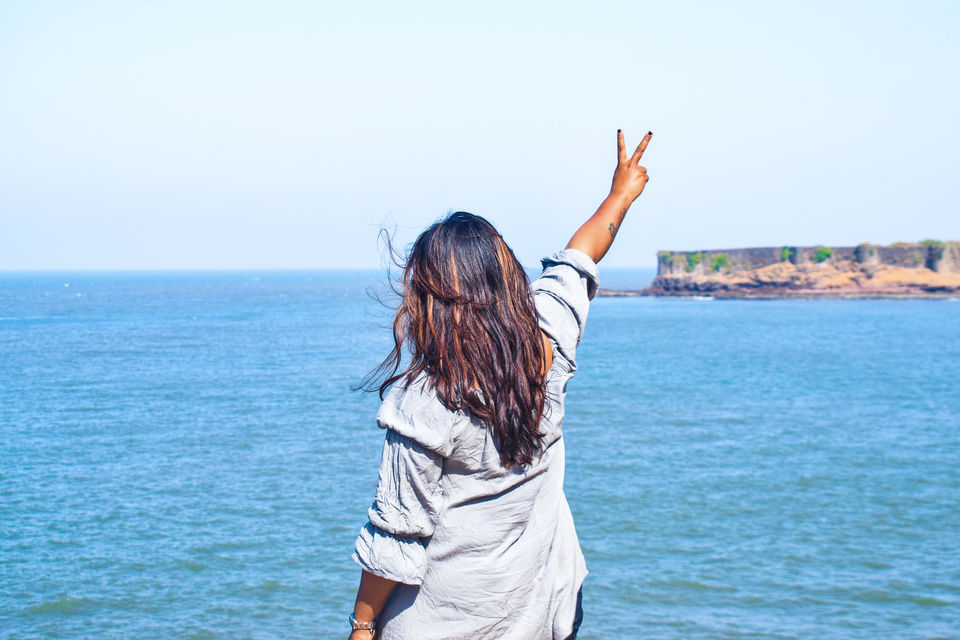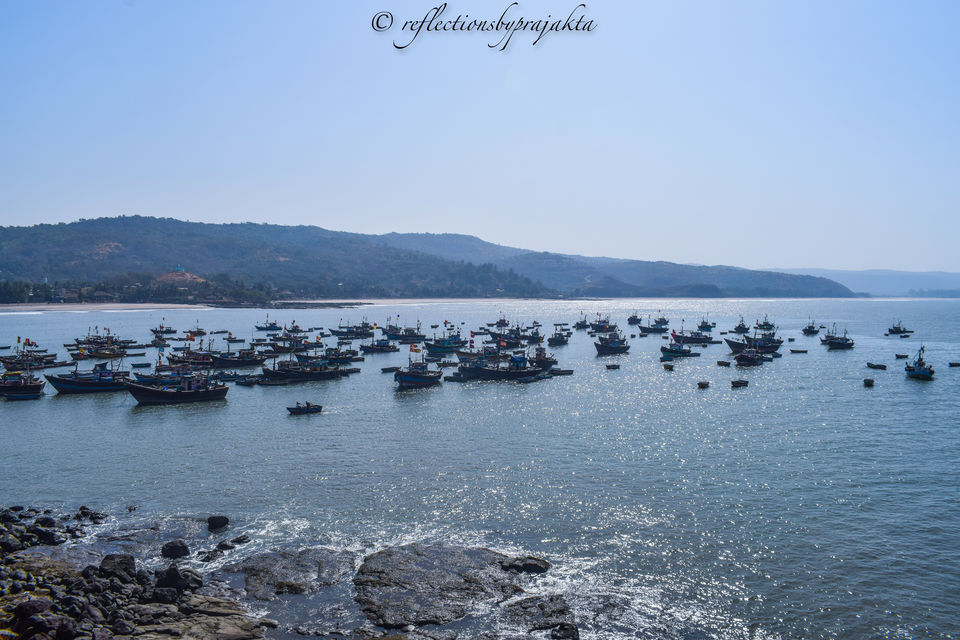 After that we came back to hotel we had some nice breakfast and started our return journey. This time we decided to return from Mahabaleshwar route, so from Ladghar we reached to Dapoli, Dapoli to Khed, Khed to Poladpur & from Poladpur to Mahabaleshwar to Pune.