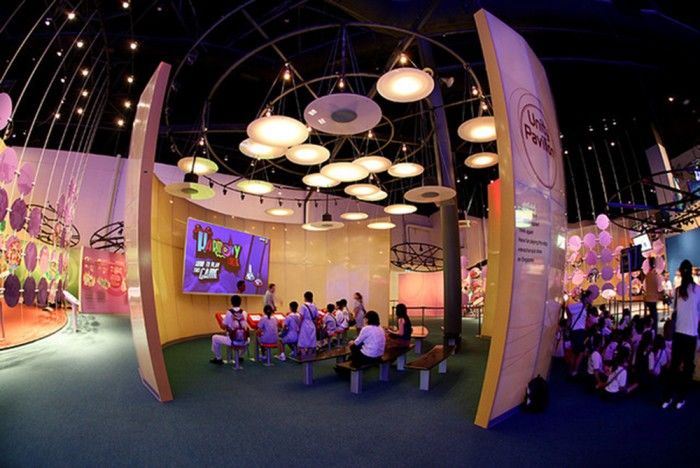 Singapore is most likely one of the family-friendly destinations in Asia, because of the abundance of attractions taking into account all ages, a spotless and proficient open transport framework and it is generally minimal size. Teenagers will love the parks and dynamic attractions while even youthful families will experience no difficulty getting around as strollers and pushchairs can be utilized all around. The best activities with youngsters in Singapore frequently exploit nature, be that on Sentosa Island simply off the southern tip of Singapore or in the numerous fun and instructive parks and historical centers scattered all through the downtown region.
Traveling in and around Singapore is quite convenient and hassle free since it has some major bus terminals and express buses and your preferred mode of bus transport can be booked online.
Singapore Discovery Centre
All age, any weather attractions are on offer at Singapore Discovery Centre, offering everything from paintballing to 3D movies and even zorbing. Indoor activities include learning what goes into recording the news in mock television studio and a look back at Singaporean history and culture designed especially to be relevant to children.
Gardens by the bay
These otherworldly structures spread out across Marina Bay will surely amaze children of all ages, especially come nightfall when they turn into a spectacle of light. The famous Supertree structures offer an impressive skywalk over the gardens, over-sized seashell-shaped greenhouses recreate chilly mountain climates and there are hundreds of trees and plants to discover.
KidZania Singapore
KidZania Singapore opened at Sentosa Beach Resort in 2015, adding to the already-long list of family-friendly activities on the island. The new complex promises to entertain as well as educate youngsters, with several different zones of fully interactive learning stations dotted around the indoor 'kid-sized city'. Some of the highlights out of the 80 or so role-play activities include a fully sized fuselage of a Boeing 737, a replica bank and a mini hospital where the kids can brush up on their triple-coronary bypass skills.