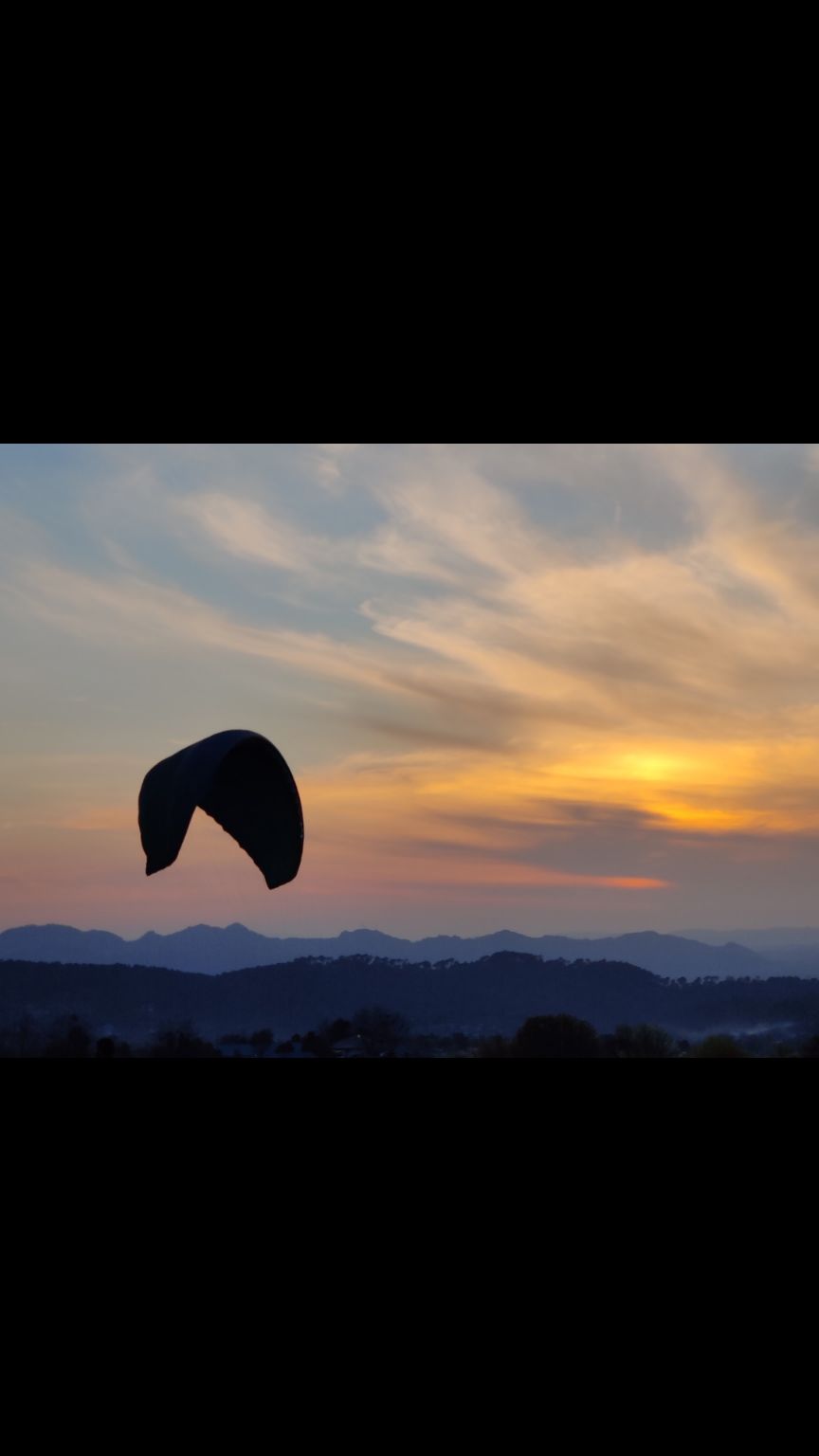 So we are young students who save up some money to take trips once in two months. And ofcourse we have to keep it budgeted. So we took a bus from Delhi to bir which costs around INR 800-1100 depending how early you book your tickets. The bus journey is very comfortable and economical. So an overnight bus journey, and the next day we reach bir at around 7 in the morning.
We booked zostel for our stay, trust me it's the best stay in bir. It's a 10 mins walk from where the bus dropped us, the Tibetan market. We fell in love with bir instantly. We reached zostel and it was exactly how we expected it to be, maybe even better. The best part was maybe its view, or its rooms, or its tea, or its service, I really can't decide. Zostel room varies in price range, starting from INR 400-700 per bed in a shared dorm to INR 3500 for a private room. Since we were on a budgeted trip we took the shared dorm which for 400 bucks. Luckily we found a great fellow dorm mate who joined us further with our trip and ended up becoming such great friend. That's the best part about hostel stays, you meet and connect with such great people. So without wasting any time we freshned up and asked our zostel manager to book us a slot in the paragliding activity, ofcourse the reason we came to bir was this. So we drank some tea enjoying the beautiful weather and the jeep came and picked us up right from zostel. So now the ride from zostel to billing was so scenic and beautiful, it felt almost as if I was living zindagi Na milegi dobara moment. We reached billing and very enthusiastically draped up the belts and hooks and were all ready to have the once in a lifetime paragliding experience. And it was amazing. The best part was it was safe and at no point did I fear height or life. The paragliding costed INR 2000 per person plus INR 500 for photos and videos which you get when you arrive at the landing site. You feel at live once you land, the landing site has its own beauty. You just sit there and it's heavenly. So it was around 1:30 by the time we landed so we decided to have some lunch, and what better lunch than Maggie when you are in hills. So we are some noodles in a cafe near the landing site and then took a walk. It was 3:00 pm and we rented some cycles, because cycling in bir is a must. It's such a small town with no hustle and it's peaceful to ride on. So we decided to cycle without aiming for any destination. We cycled for around 2 hours and then came back near the landing site and returned the cycle. It costed us INR 300 to rent the cycle. We were again hungry so on our way back we stopped at this musafir cafe and tired by the long ride, we enjoyed the owners and the dogs company along with some mellow music. Oh the best part it was almost sunset time, and we were awestruck by the beauty of the sun hiding behind the clouds. So by the time we returned the cycle it was almost 5 in the evening and it was starting to get dark. So we noticed that young children were playing football in the landing site and we thought to ourselves why not join them, so we did. After half an hour of smiling laughing and playing with those local kids, we noticed it was about to rain and we had to reach zostel before we get drenched, so we started walking back, ya it was again a 10 min walk. We reached zostel just in time and sat in the common area, connecting with more lovely people, drinking hot chocolate and enjoying the rain from our windows.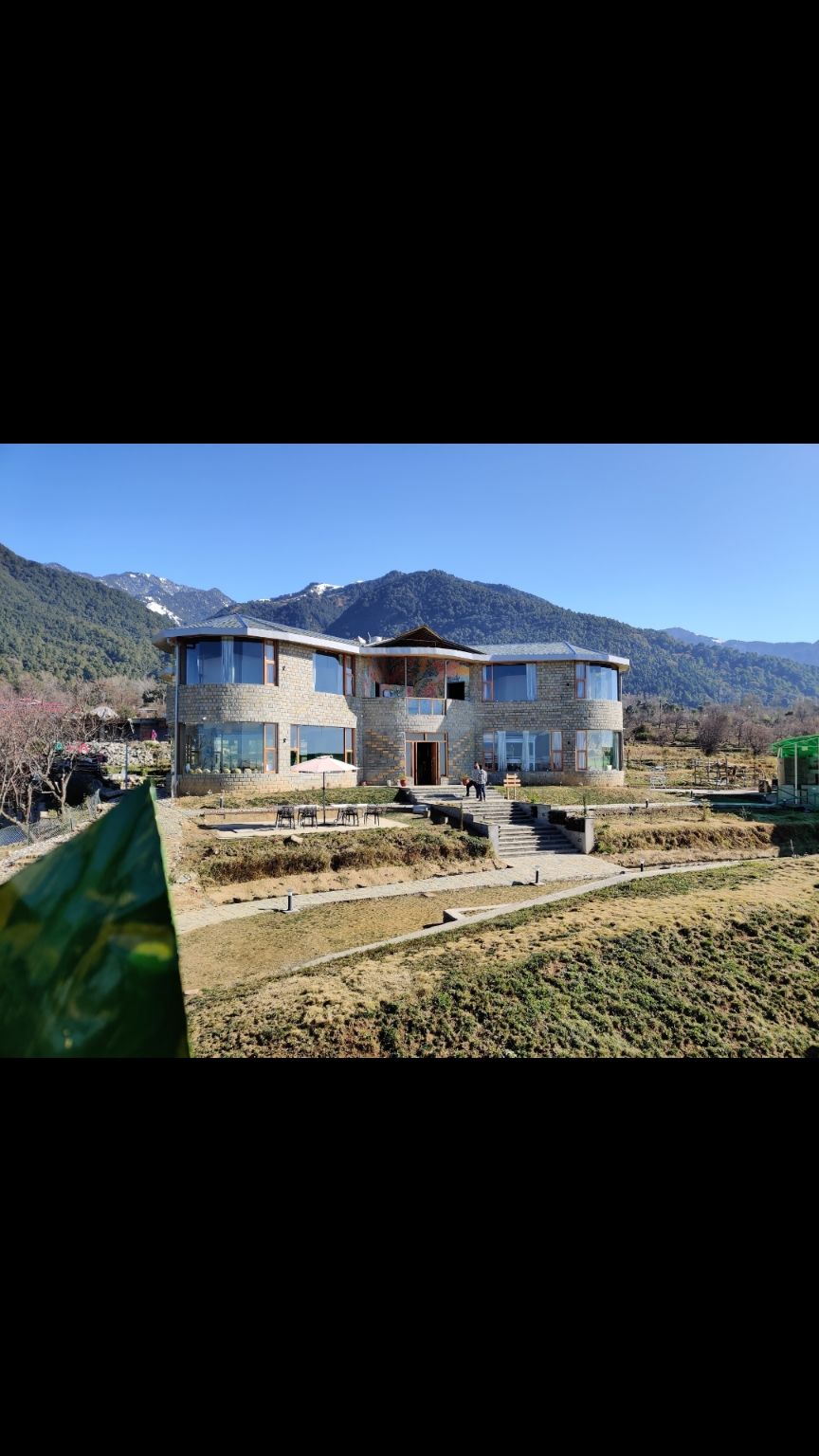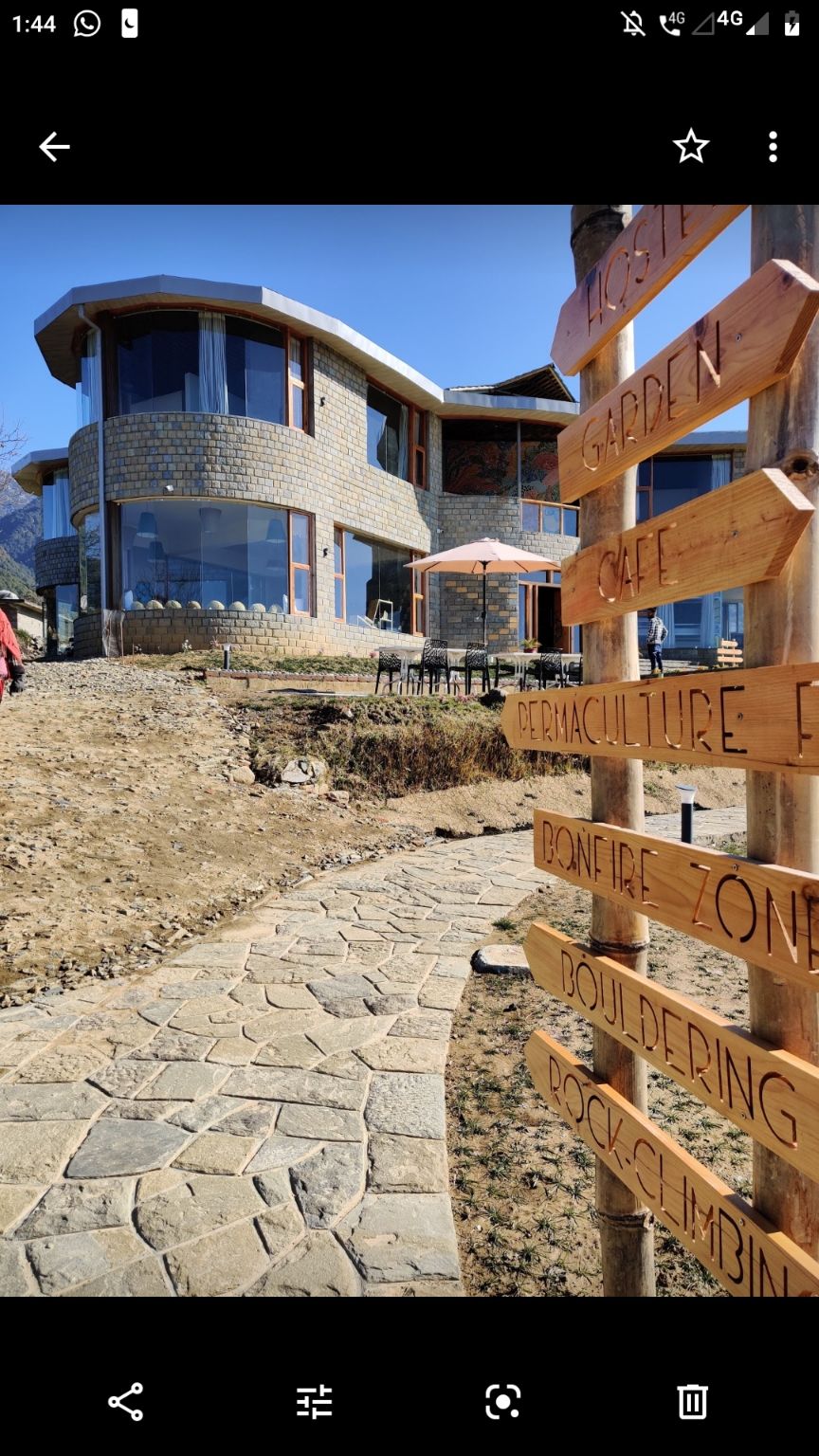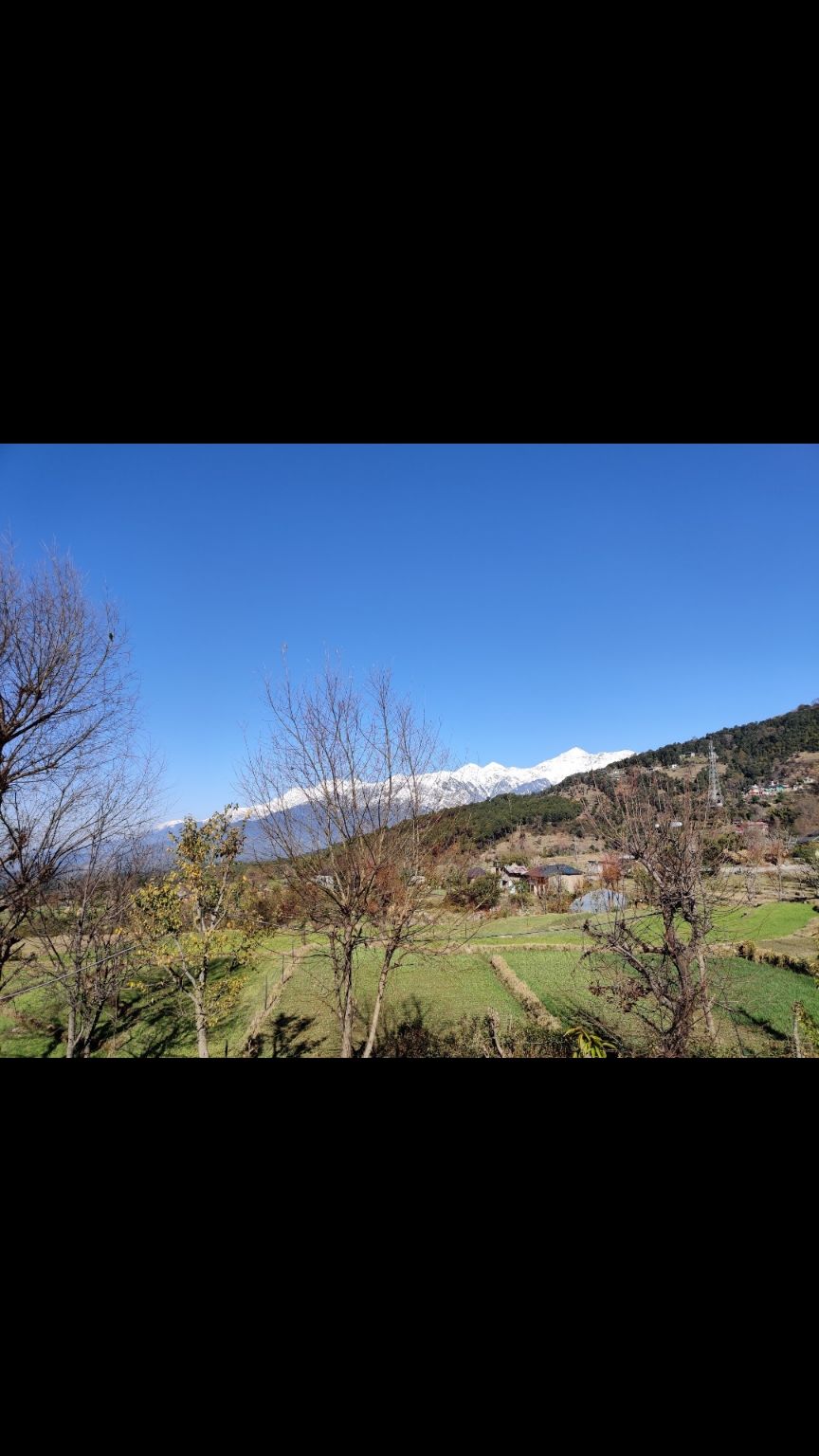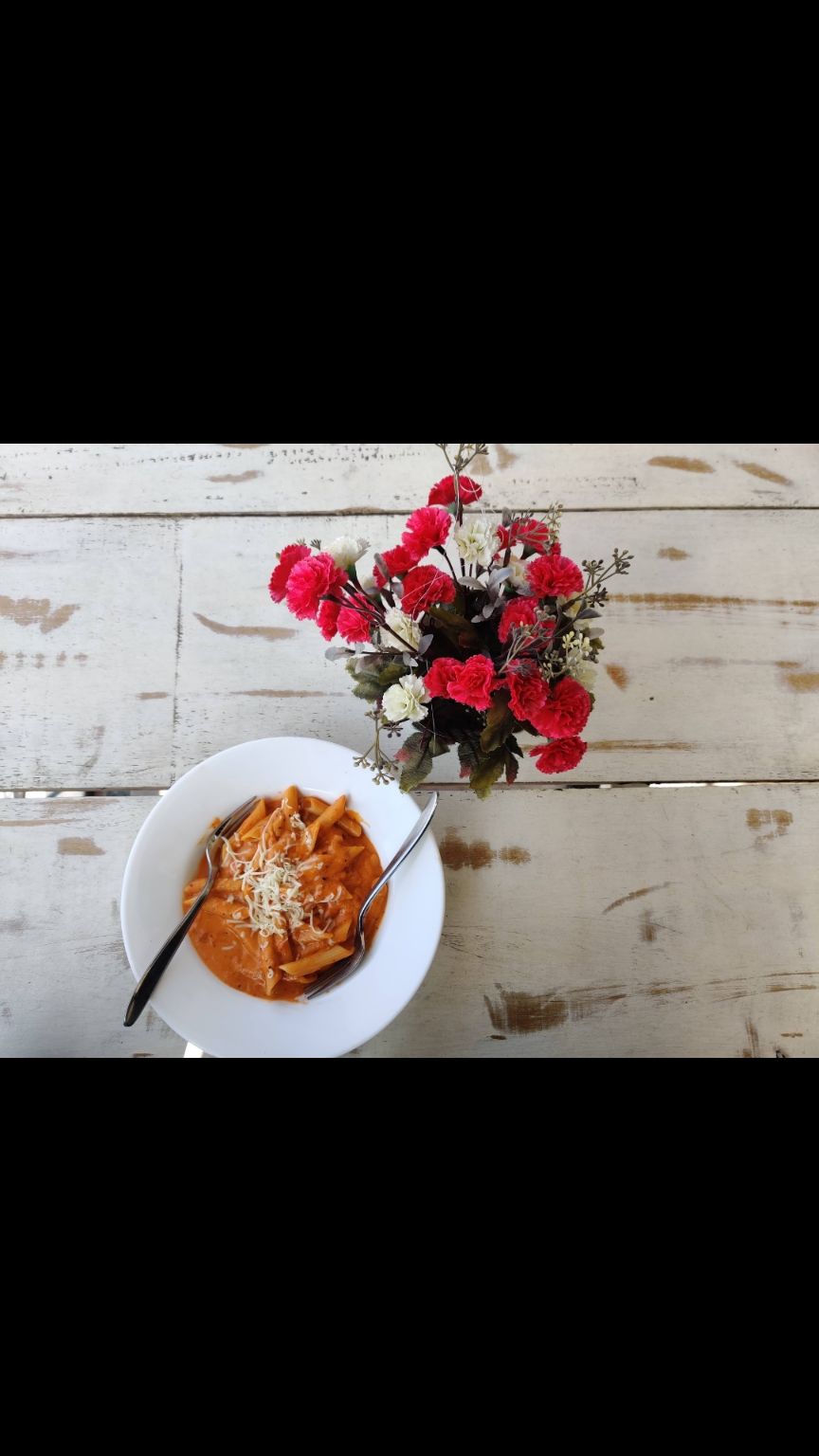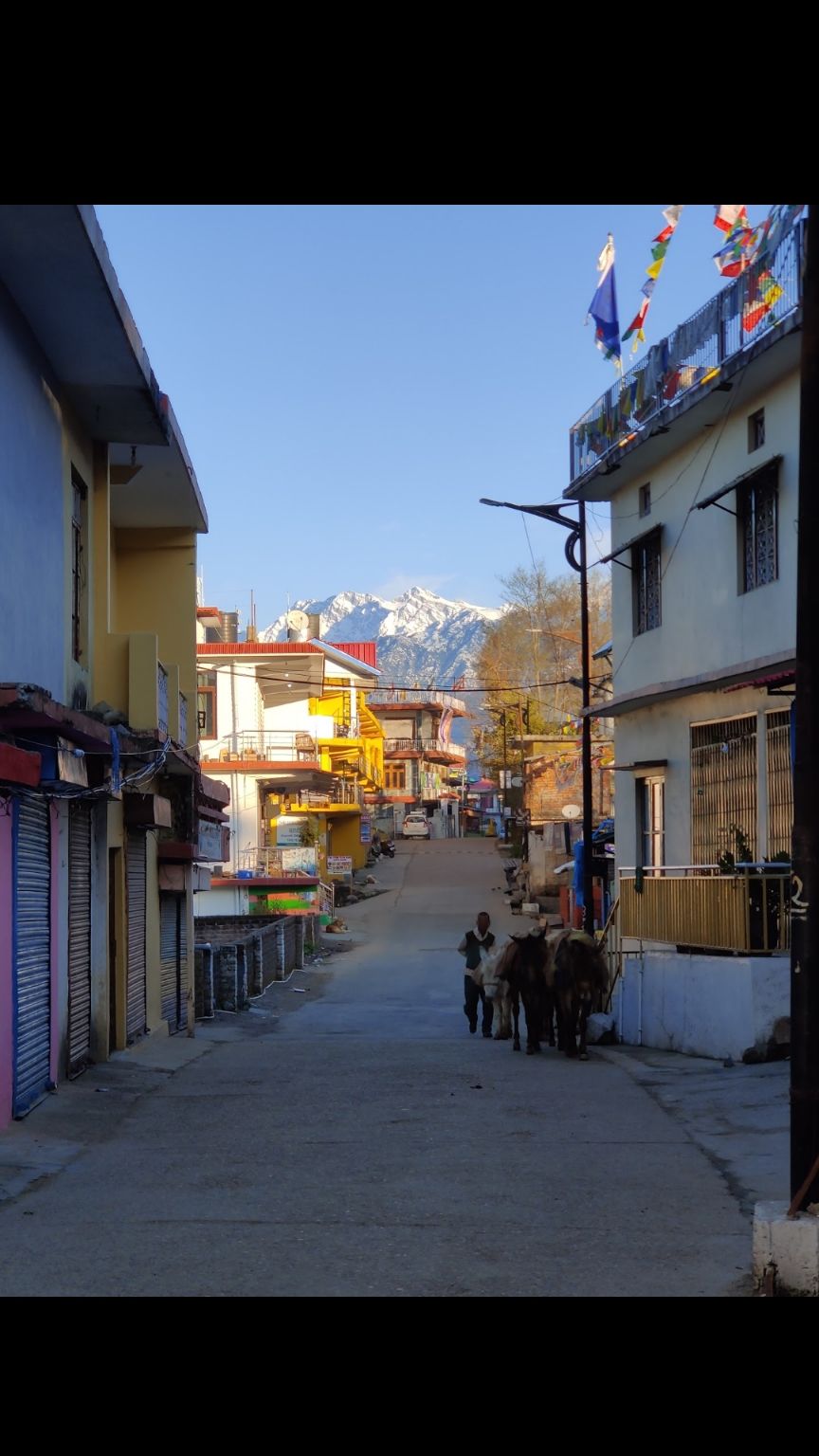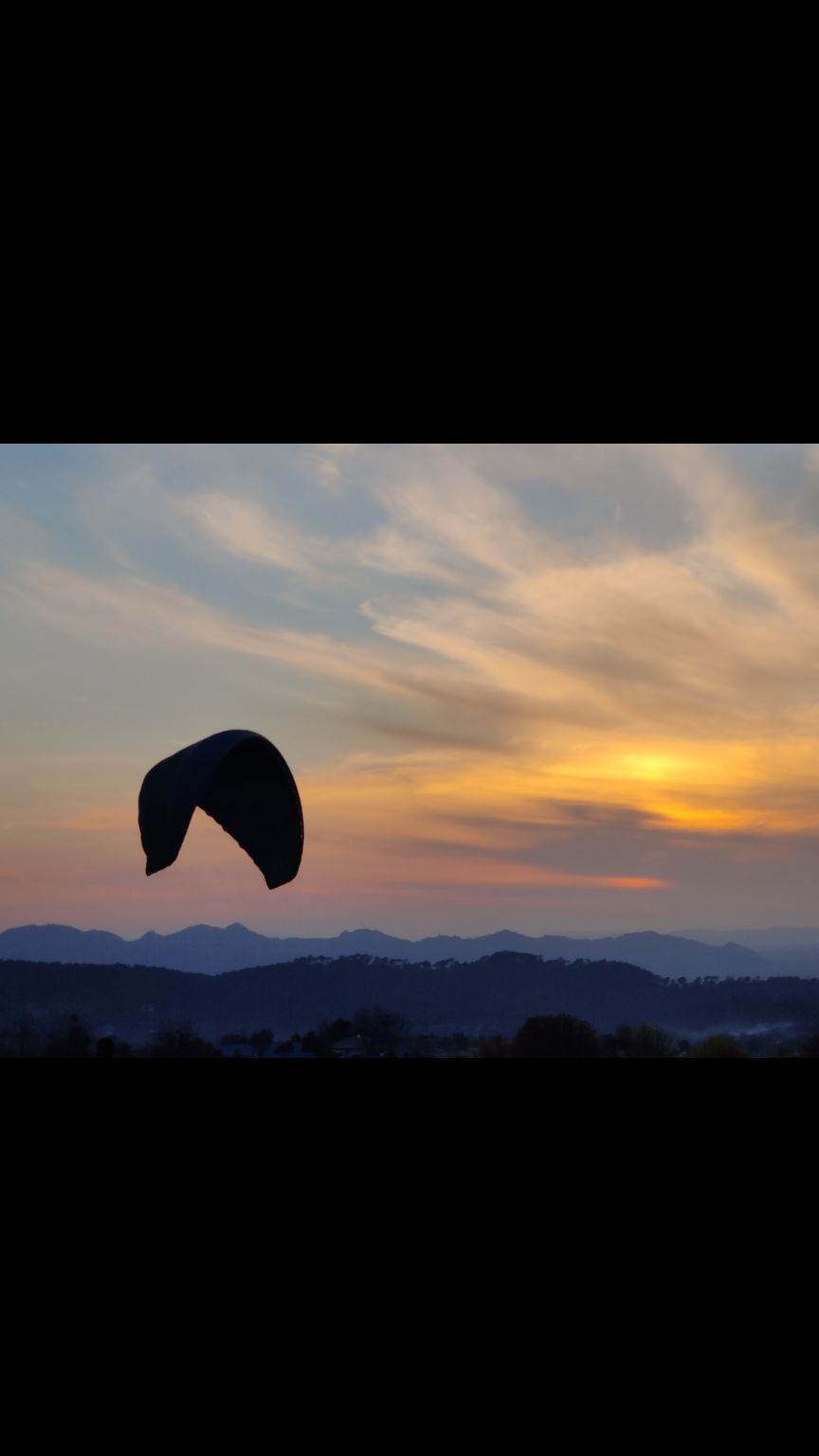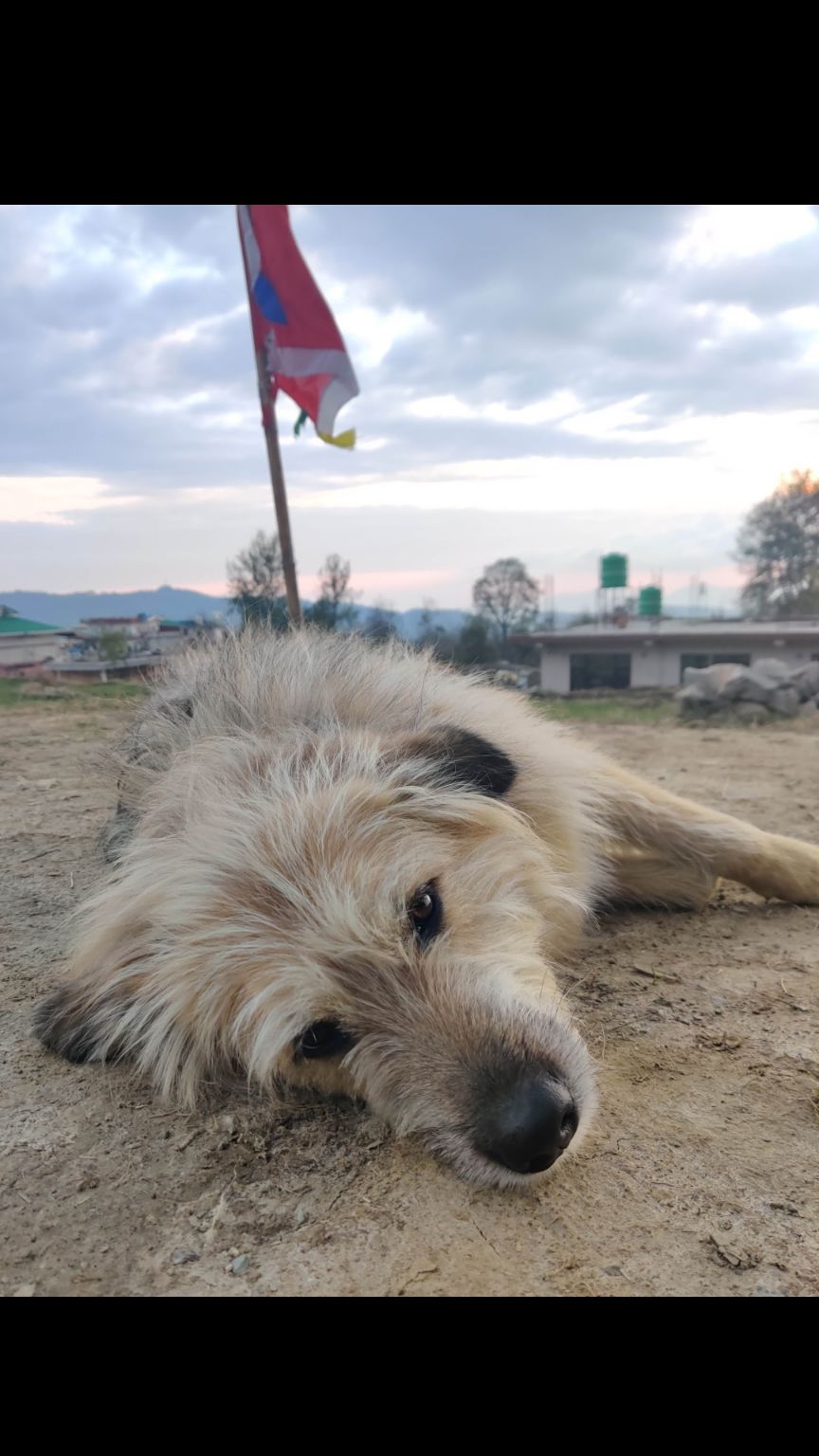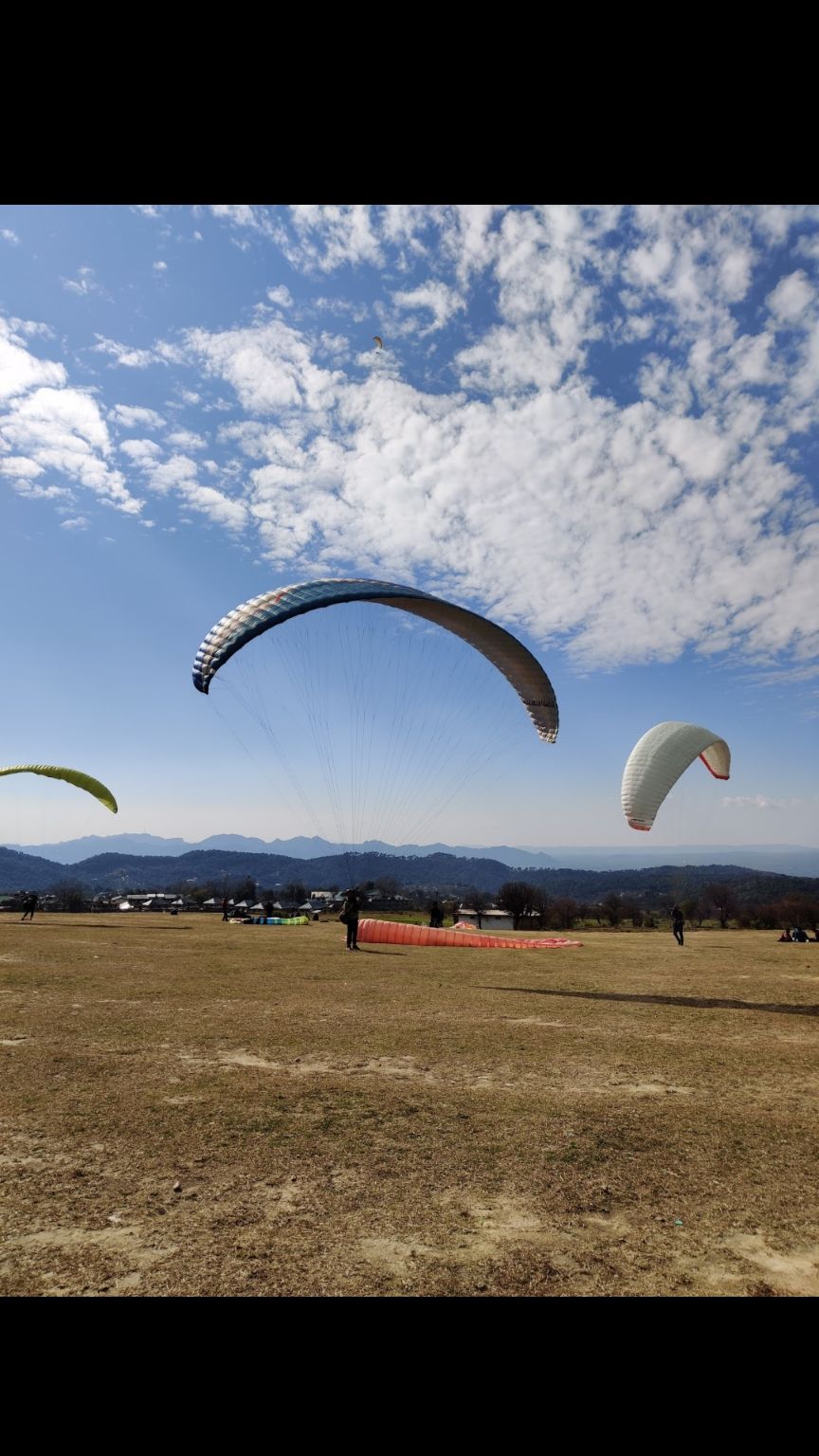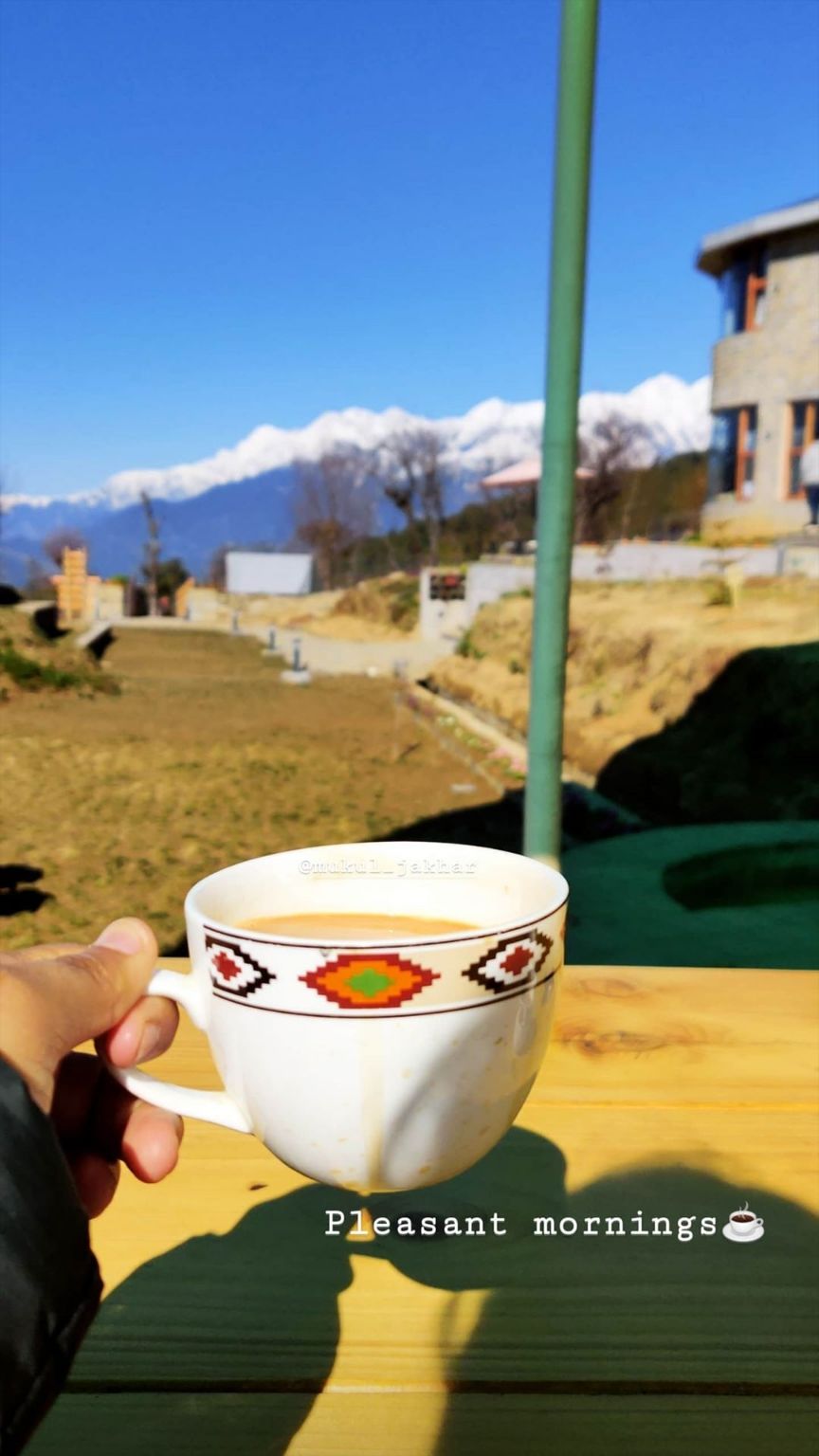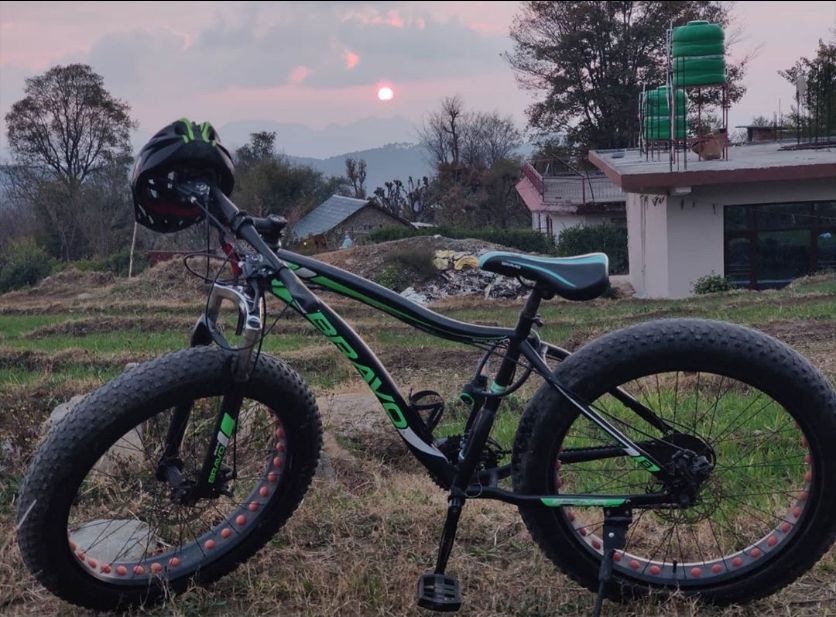 The next day we woke up and strolled in the bir market for some time and then sat in the landing site again to enjoy the mesmerizing view, then we stopped at this JUNE 16 CAFE which is again near the landing site and has the best pasta ever. It is also a instagram worthy cafe.Then we headed towards our pickup point of the bus at 4:30 pm. The return bus tickets costed us INR 900. It again depends on how early you book your tickets. Next day we were in delhi. So if you are looking for a budgeted short day yet excitement filled trip, bir is your place.