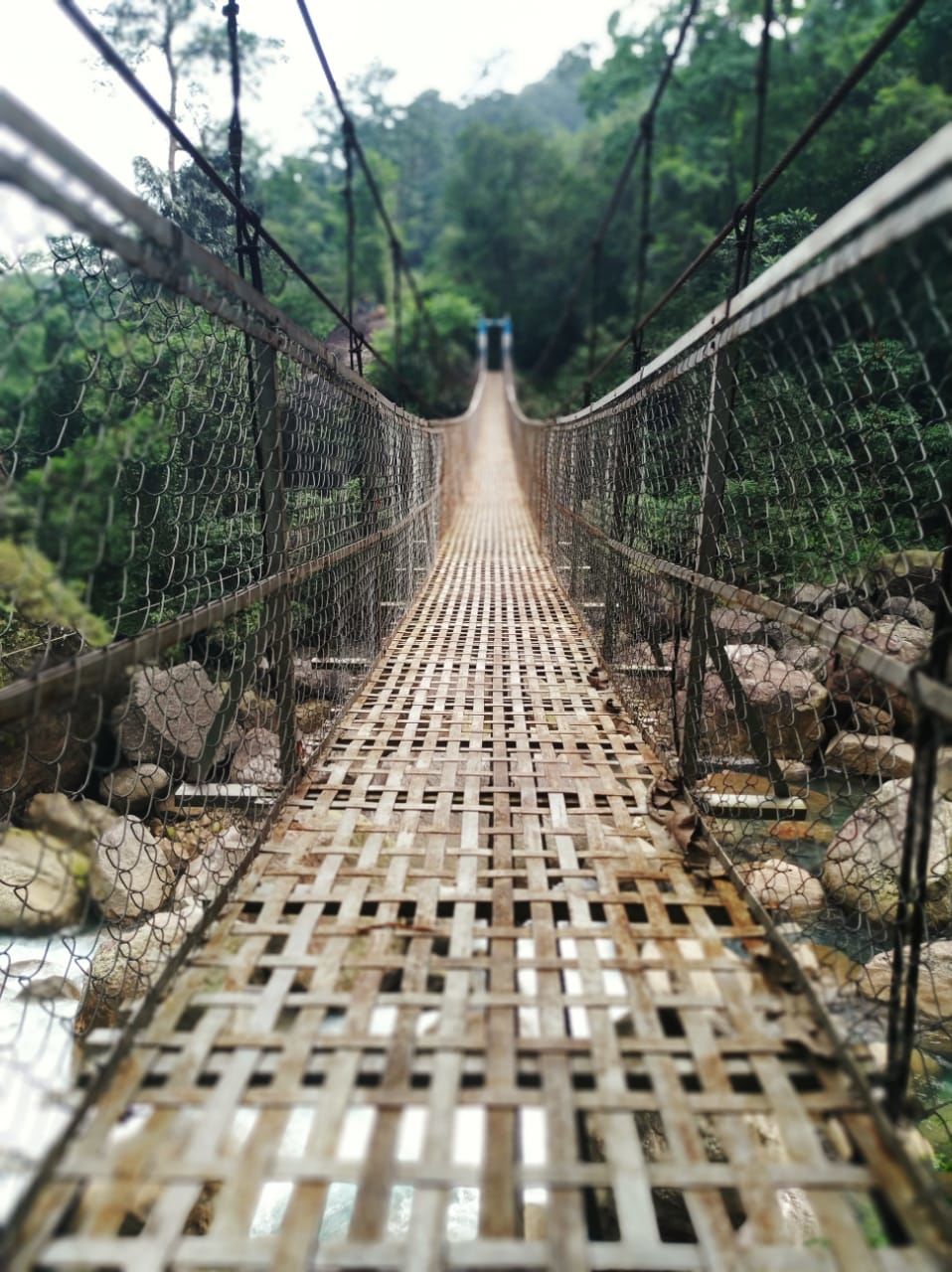 Proceeding through the opaque forests, cascading waterfalls, tranquil villages, oldest root bridges and adventurous terrains, this signature 7-day itinerary curated by Experience Destination encrusts the most significant places in Nagaland and Meghalaya unfolding the secrets of the untouched valleys in North-East India.
This is going to be a perfect introductory trip for somebody who is coming to North-East for the first time. Walking through amazing villages, exciting our taste-buds with local cuisines, staying with the locals, hopping cafes in Shillong; we'll constantly push you out of your comfort zone to reward you with the most scenic and untouched places North-East India has to offer.
TRIP:
Welcome to North-East! We are all from different parts of the country and have come together to explore the paradise with uncountable delights. Now we start our trip and head to Kohima, the capital city of Nagaland. But mind you, the journey from Dimapur to Kohima is going to be rugged, so a TATA Sumo is the best suitable vehicle for such bumpy rides. Once we reach Kohima, we head to the home-stay, spend the rest of the evening getting to know each other and get prepared for the first and most challenging trek in our itinerary.
The following day starts early. We grab a cup of tea, stock up on some groceries or ready to eat packaged foods and gear up for the hiking. Jakhama is the starting point of our trek. We take a cab from Kohima to Jakhama village and alight on the road to Dzukou. This is the shorter route with a steeper ascend and will take near about 4-6 hours depending on your fitness but is definitely an ideal getaway for the nature-lovers. The journey up to the hazy mountains is as exotic and astounding as the valley itself. It is a serene retreat for you to escape the hubbub and turmoil of urban culture. An undisturbed low-land with vivid green mounds is leeway to heaven and a secret kingdom of countless seasonal flowers. You can capture its beauty from just about any angle and it would still be laudable.
After we have experienced the terrains, it's time to rest and feast our eyes on nature. There are dormitories available on the mountain-top but you cannot expect anything luxurious since everything accessible is hand carried by the locals or you can opt to camp in the valley. The blankets they provide in the valley might be overused one but we will give each one of you a sanitized sleeping bag for a cozy sleep.
The next morning, as the sun breaks over the valley you wake up to a scenic beauty with bone-numbing cold (you'll have to be courageous here though). Now, the moment had come to descend from the valley. We grab some tit-bits for breakfast and walk down the natural alleys to explore the surroundings and enjoy moments of solitude (if you are a solo-traveler). The initial trail from guest house/campsite through an ice-cold stream and natural caves is pretty straight and will take around 2 hours, the difficulty lies in climbing down the terrain that'll take another hour and is definitely challenging for the first-time trekkers.
We get down to our base-camp and head straight to the home-stay where we savor on some local Naga dishes and start our journey back to Guwahati.
As soon as the train arrives at Guwahati the following morning, we will escort you in an opulent conveyance, drive straight to the rock capital of India, Shillong and check-in at a comfortable home-stay. The road between Guwahati and Shillong is pretty excellent and will take around 3 hours to cover. We'll spend the rest of our day at places like Laitlum Canyon or Shillong peak or exploring the market places; depending on the availability of time and interest (since individual travelers will have individual opinions and we'll have to have some balance here). We'll end our day with appetizing cuisines and touring through music and pub culture in Shillong.
With sips of the famous Shillong tea and delicious breakfast, the 5th day of our trip starts early and we prepare ourselves for an adventurous day. 1 hour of scenic drive amidst the beautiful valley of Cherrapunjee will take us to our first stop at Nohkalikai Falls, one of the tallest waterfall thrust in India, post which we stroll through some of the longest caves in Meghalaya and head to explore some more waterfalls like Wei Sawdong or Dainthlen (again depending on the time constraint).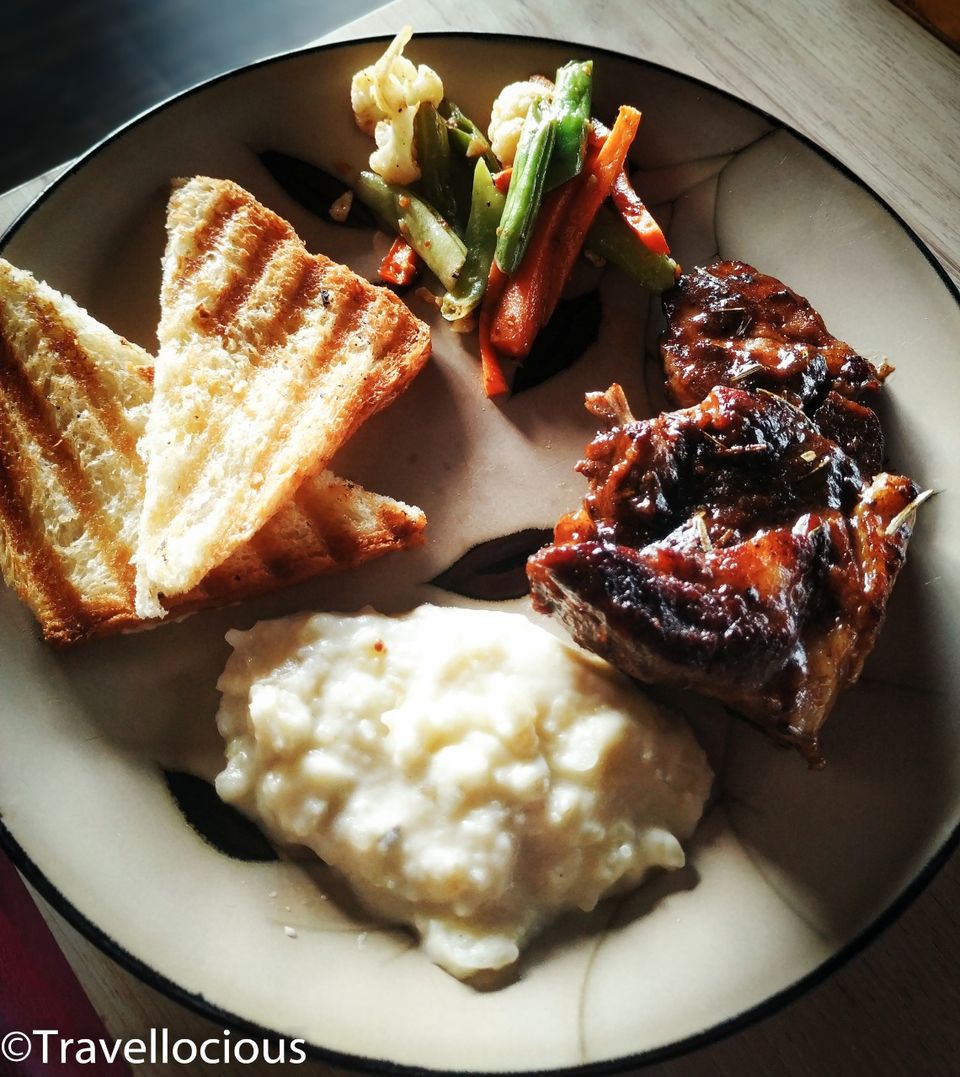 The most fascinating activity and attraction around Cherrapunjee is the trek to "Double-decker Living Root Bridge" of Nongriat village which scales from Easy-Moderate on the difficulty level. We'll now pick the easier route to Nongriat and head to Tyrna village, starting point of our trek. Trekking down the terrain will take you a couple of hours as its 3600 steps each way with a few ascends and descends. For the first-timers, it seems quite difficult. This is where you need to push and challenge yourself, in the end, to get rewarded with the vicinity of the Double Decker Living-Root Bridge and surging view of Rainbow Falls. While descending, the avenue is going to surprise you with dense forest and exotic flowers, trees, some suspension and single root bridges. And, you finally reach one of those super cute home-stays behind where breathes our destination, Double-Decker Living Root Bridge. We spend the rest of the day in the pool below Root Bridge, sipping unlimited cups of tea, savoring delicious Maggi on nature's lap and resting our knees for yet another adventurous morning tomorrow.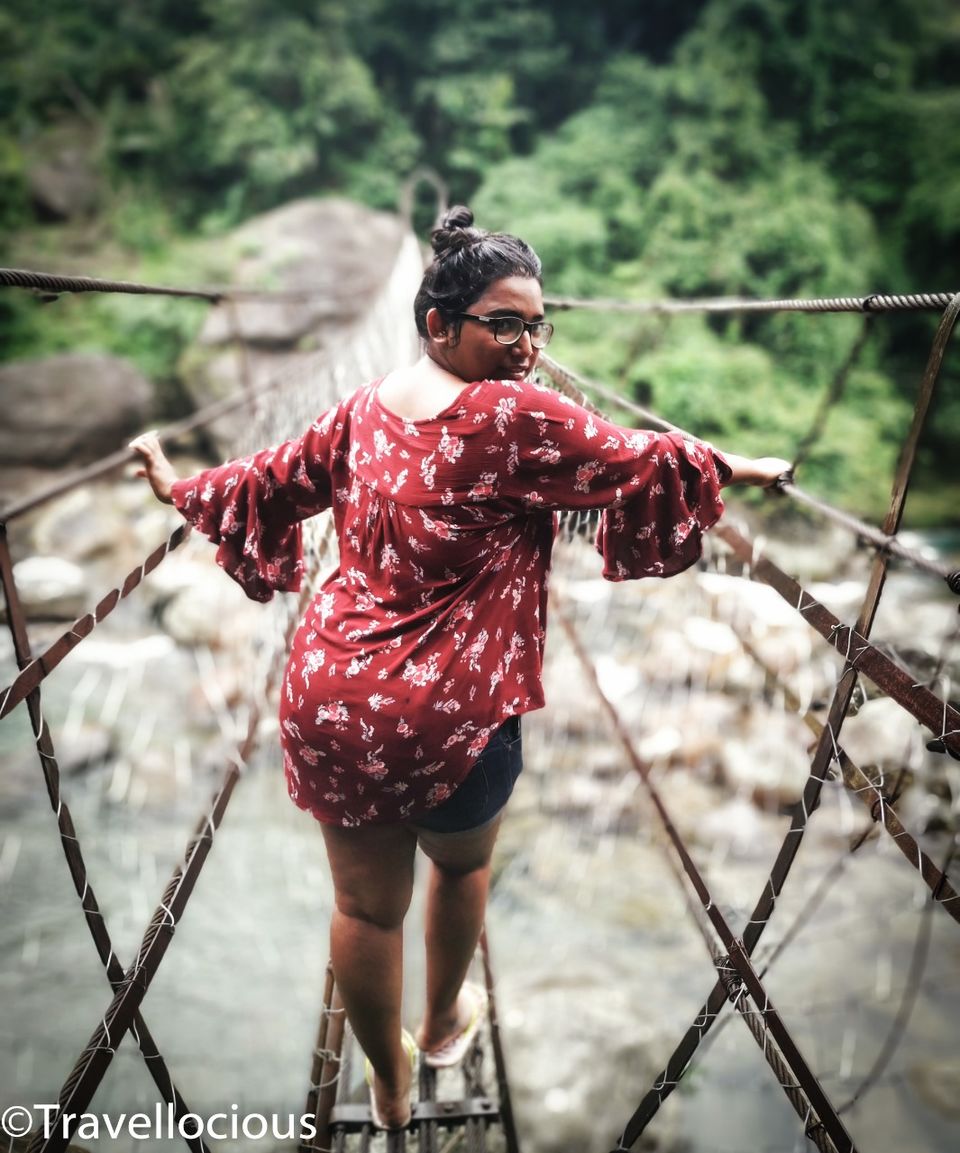 We wake up lazy the next day, have a delicious breakfast and get ready for our final trek. An hour (might take up to 2 hours for slow-walkers) of ascend encompassing a splendid view of the surrounding terrain and a couple of root bridges we walk into the spectacular rainbow waterfall and stumble around to find natural pools of water admiring the beauty of nature and trek back to home-stay.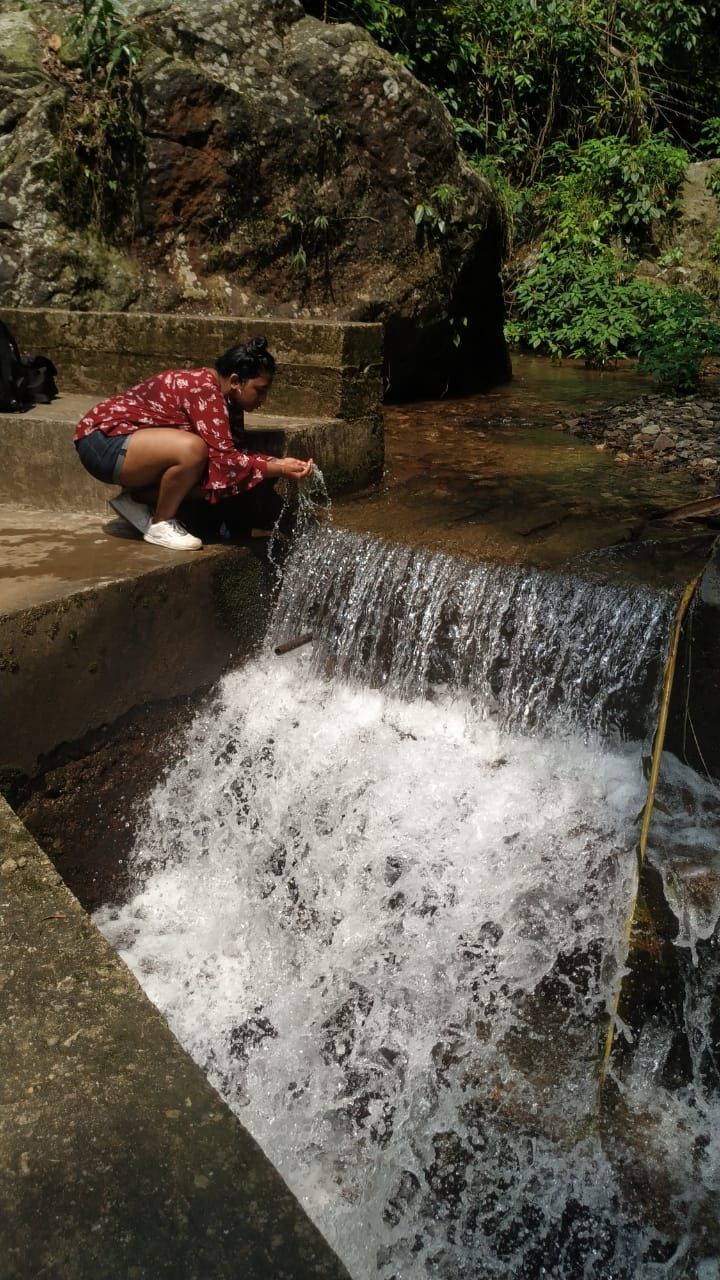 This is the last day of our trip and time for the return hike from Nongriat. We leave early in the morning as the ascend might take 1-2 hours (again depending on your speed). This might seem challenging but trust us it's not as difficult as you think. Once we reach Tyrna, we hitch onto our hoop-tie and drive back to Guwahati bidding adieu to the beautiful land.
Another trip comes to an end. We part our ways with a promise to keep in touch.
HOW TO PACK:
People always struggle when it comes to packing for a trek. Most of the times we tussle with under-packing situations. Now since you are visiting the North-eastern part of India, it's suggested to make a list of things one must carry. Ideally, a 50-60ltr along with a 15-20ltr bag is recommended.
Below is the list of the things that one needs to pack for a trip to North-East India.
Clothes
When you are to visit places like Nagaland and Meghalaya, it is always recommended to carry a couple of warm clothes. Thermal wear, fleece and jackets are must along with a couple of quick dry track pants and T-shirts. You can bring innerwears as per your requirement but only a couple of pairs is suggested since you wouldn't want to over pack. A pair of waterproof shoes, a quick-dry towel, a raingear and swimwear (if you want to take a dip) will suffice your requirement of clothes.
Note: It is always advisable to go for comfortable attire over fashionable.
Documents
No matter to which part of the country you're travelling it is always vital to carry valid documents. Also to keep in mind that some of the best places in North-East need a permit for entry so you'll need an ILP (Inner Line Permit) which needs adequate copies of ID and address proofs along with few passport size photographs.
Food
It is always suggested to carry ready to eat packaged foods when you are trekking to places like Dzukou and Double Decker Living Root Bridge.
Essentials
A non-disposable water bottle, a headlamp or torches with extra batteries, a mosquito repellent, paint remover chargers, slippers, a shawl, books (if you like to read) and power banks are a must. Photography enthusiasts should make sure they have sufficient memory cards and extra batteries.
IMPORTANT THINGS TO REMEMBER:
Most of the times we end up doing things we shouldn't or rather should. So, here are some do's and don'ts for while you are on your trip.
● Most of the places we visit are still unexploited and untouched, so we'll try to maintain and do our wit by making minimum use of plastics and travel responsibly. And even if we do, we'll make sure that we dump the same in proper trash barrels available.
● In all the places we visit and halt, we'll stay in the local home-stays and will be accompanied by a local guide. So, it is strongly recommended to have a good interaction with the locals If you want to know more about the culture and tradition of the respective region.
● Don't forget to tip the local guides and helpers. This small act of gratitude will obviously fill their hearts with joy and will contribute to the efforts they put in to raise their standard of living.