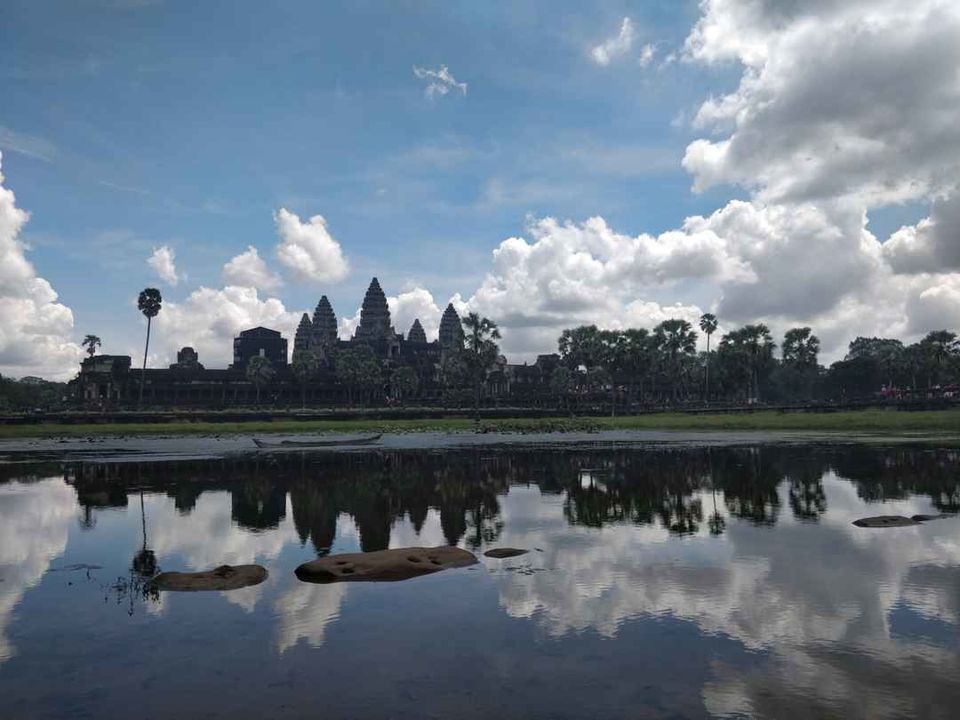 We landed at 10am and checked in to the lovely Lotus Blanc resorts.
Post lunch with half a day left, we headed to the South east Asia's largest lake - Tonle Sap. A boat ride takes you to the infamous Floating village. Schools, churches, houses and markets all floating on water! We got down at the viewing point (which floats too!) where the ground floor has people selling food and drinks (mostly crocodile meat) and souvenirs. We spent time till the sunset at the view point on the first floor. On the way back, we stumbled upon a beautiful pond filled with lotuses and a lovely Ferris wheel. The aesthetics of this place was just fantastic.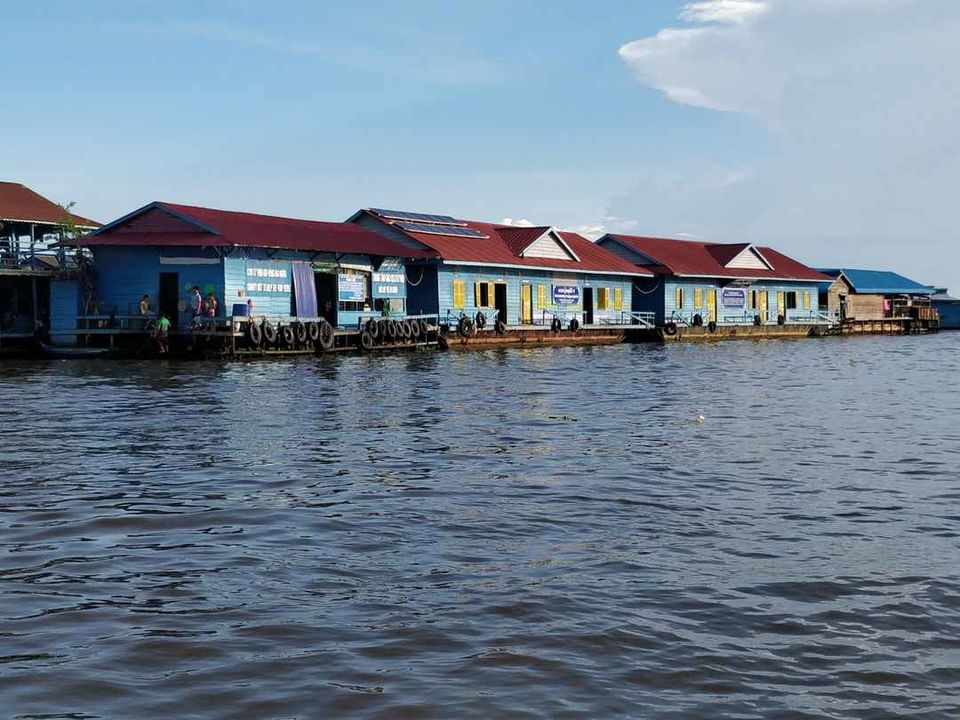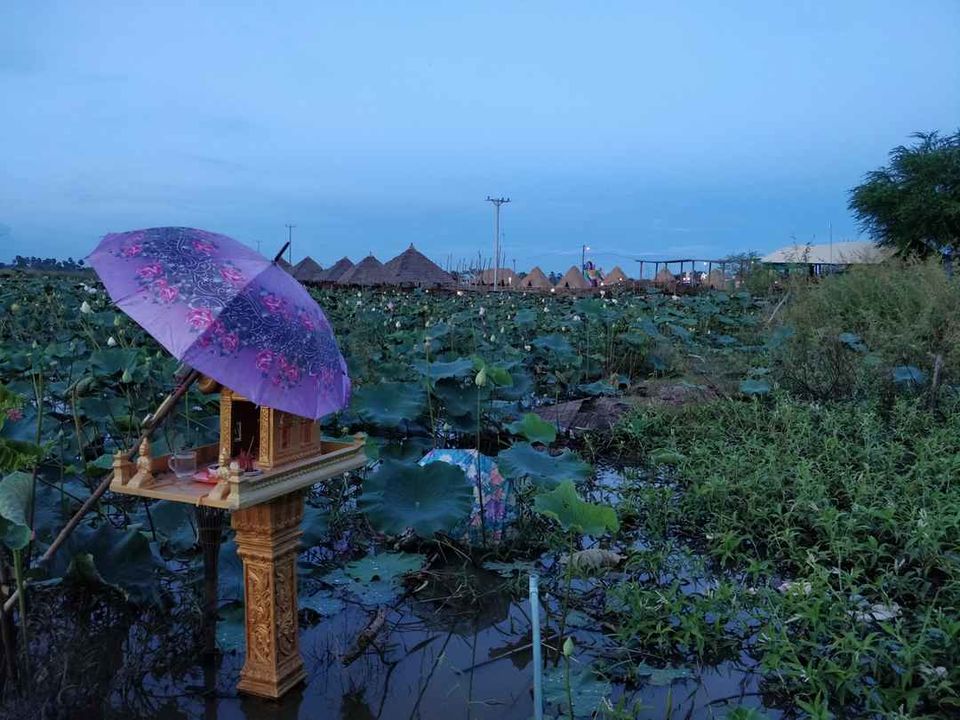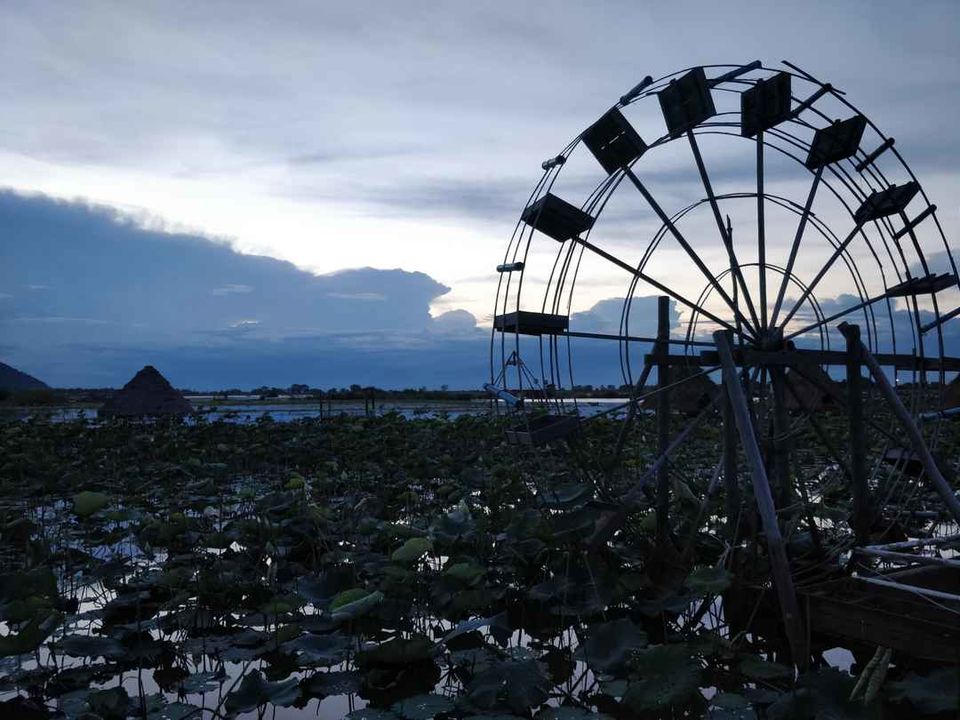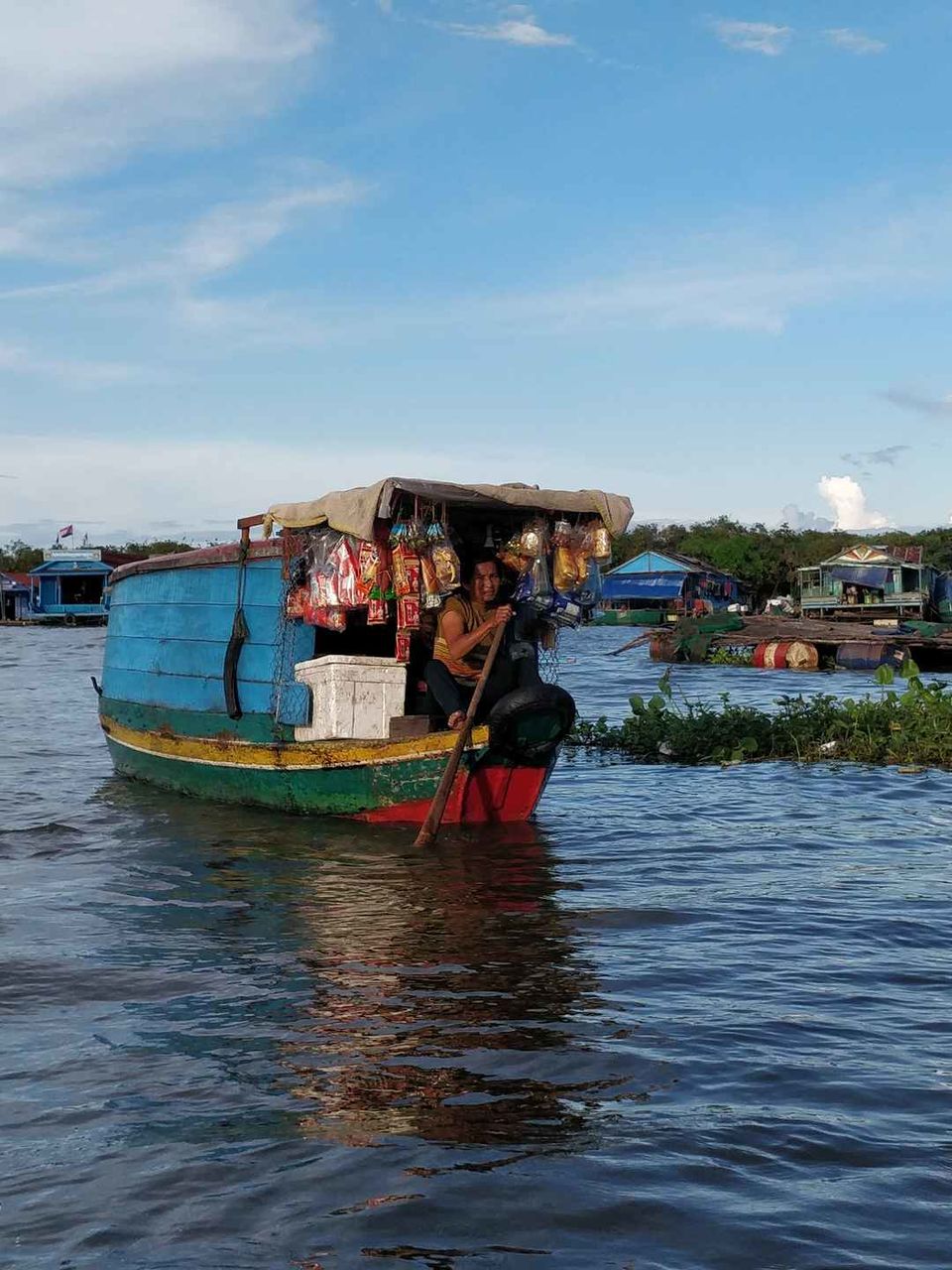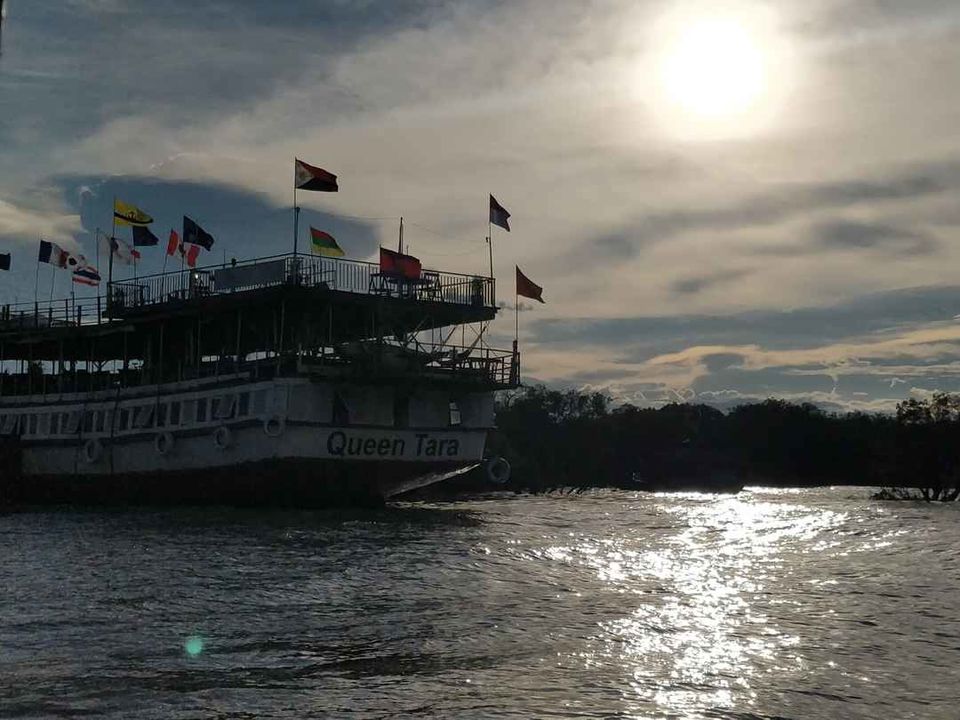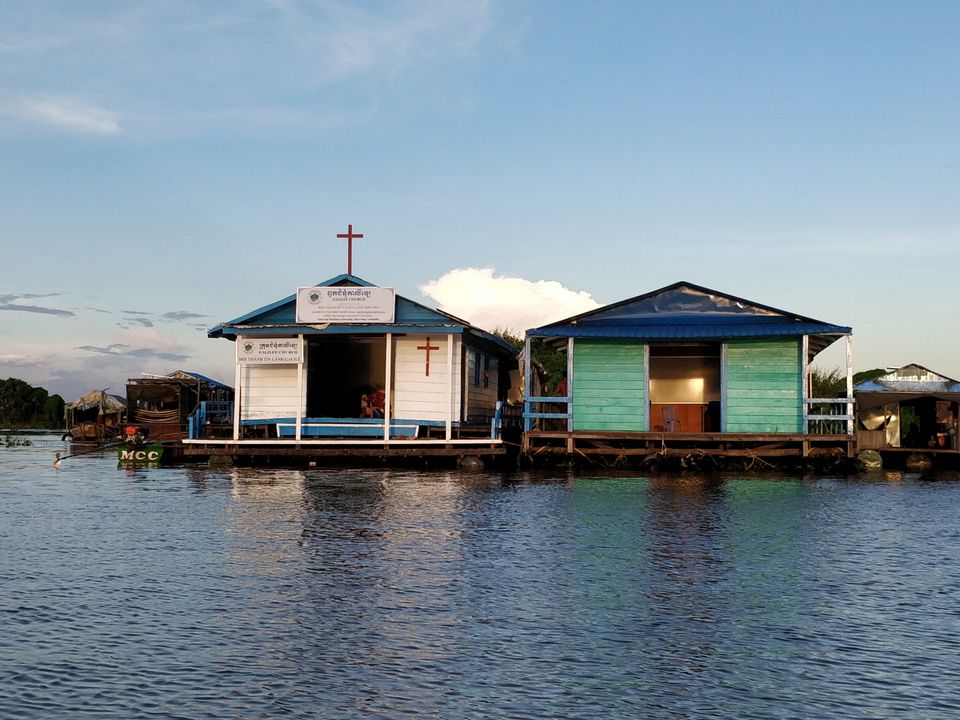 We planned to cover three places - Angkor wat, Bayon and Ta Prohm.
First stop, Angkor Wat ♥️ the crown jewel of this country. It is a short drive from Siem Reap.
This temple is one of the largest historical monuments and one of the ancient wonders of the world - it's just fascinating. A guide is recommended. You need atleast 4hrs to cover the whole temple. The temple is dedicated to Lord Vishnu and much of the inscriptions on the walls are more than 3000 beguiling Apsaras and scenes from the epic Mahabharata for example - The churning of the sea by demons and angels are depicted(which us Indians can relate to a lot). We spent around 2-3 hrs here and left for Bayon temple
You would have seen the huge smiling faces carved which give out feels of the old TV show The legends of the Hidden temple :D that is Bayon. While Angkor wat is massive and impressive, at Bayon, you see a plethora of towers with faces gaping at you which as you realise (when you come out) form a mountain with smaller peaks.
Next, we visited the Ta Prohm (most famous for the Hollywood movie shot here - Lara Croft TombRaider). It is full of tall trees which have grown through the walls of the temple - basically a battle between nature and architecture.
On the way back, we grabbed a few tins of Angkor (local beer) for only half a dollar each!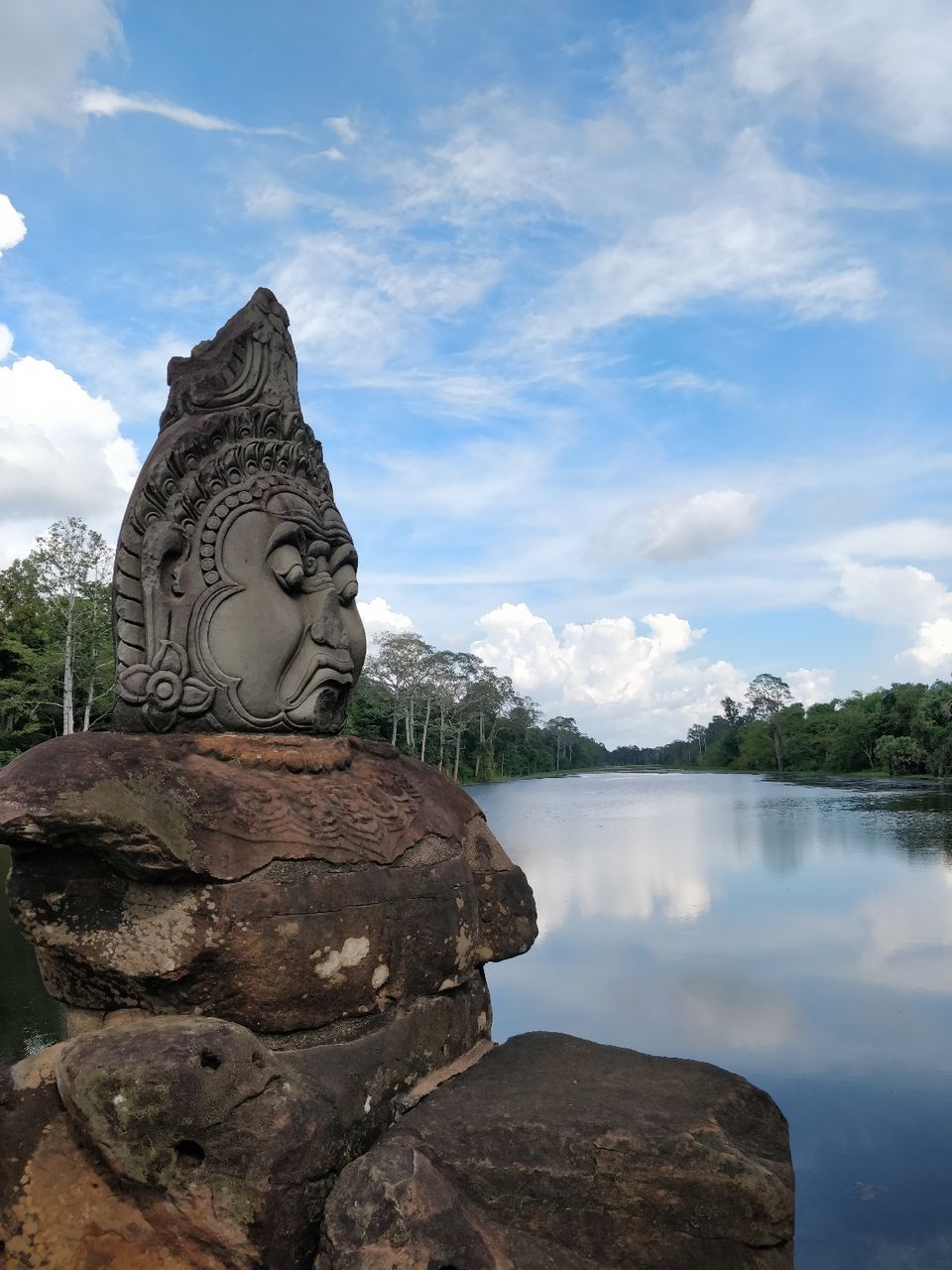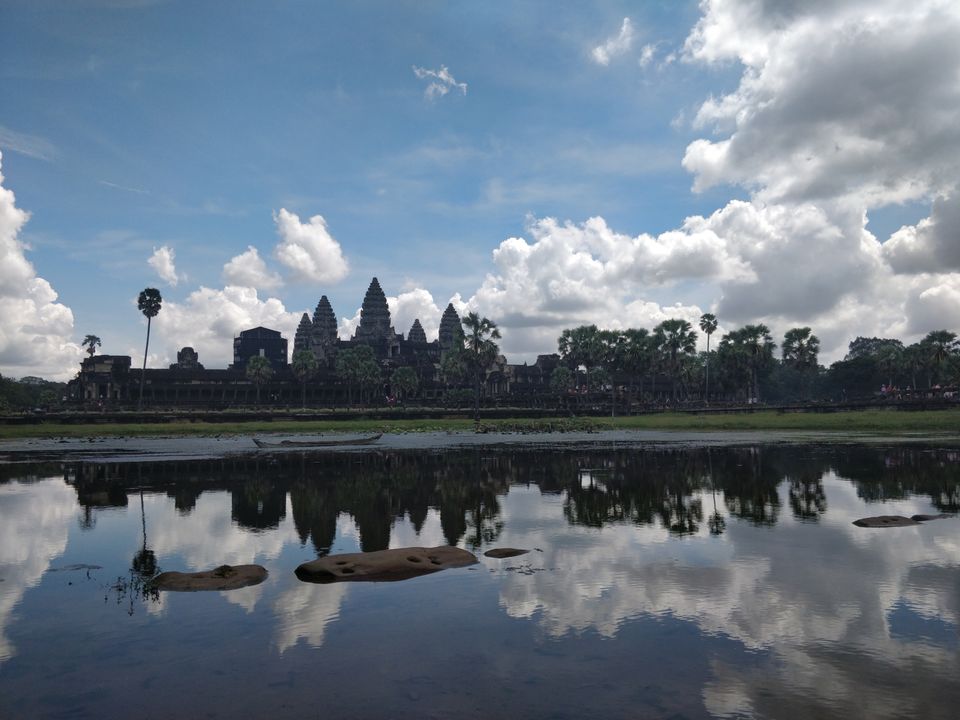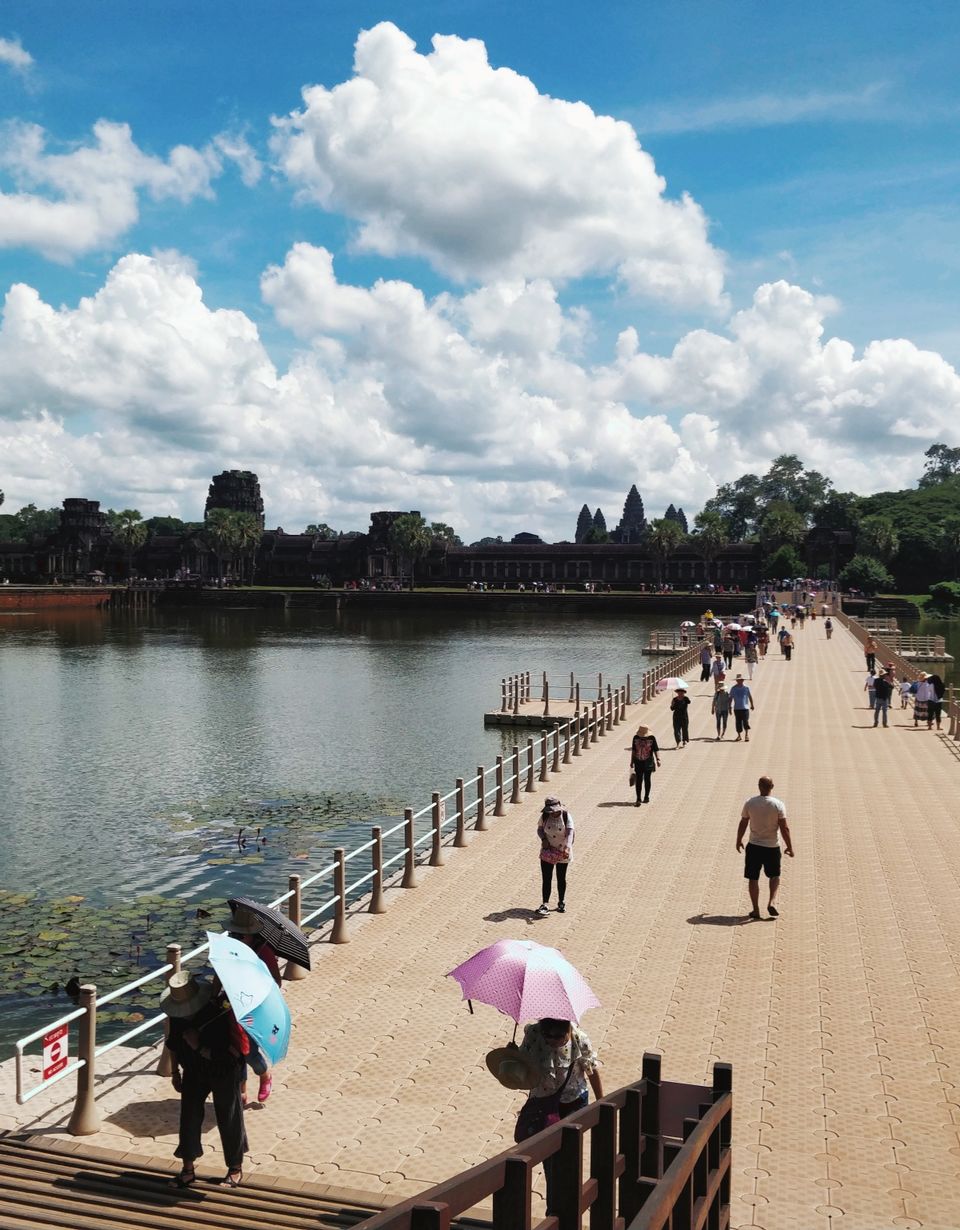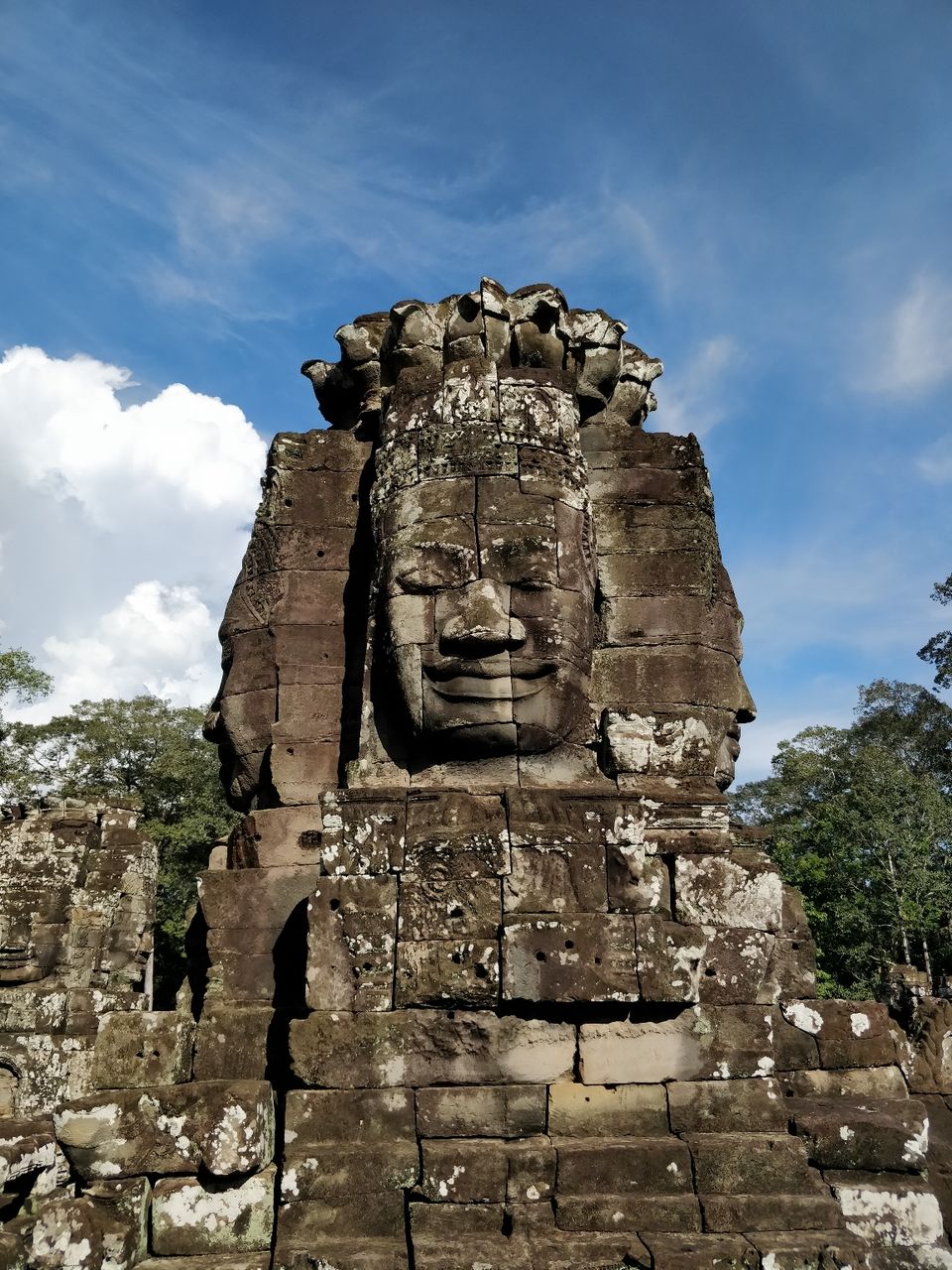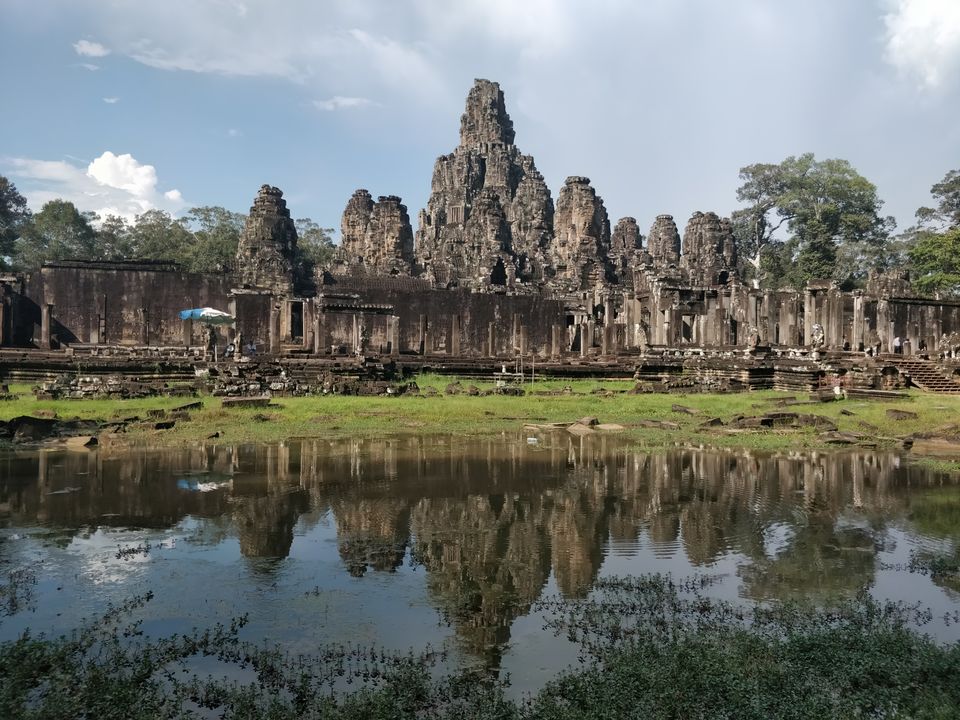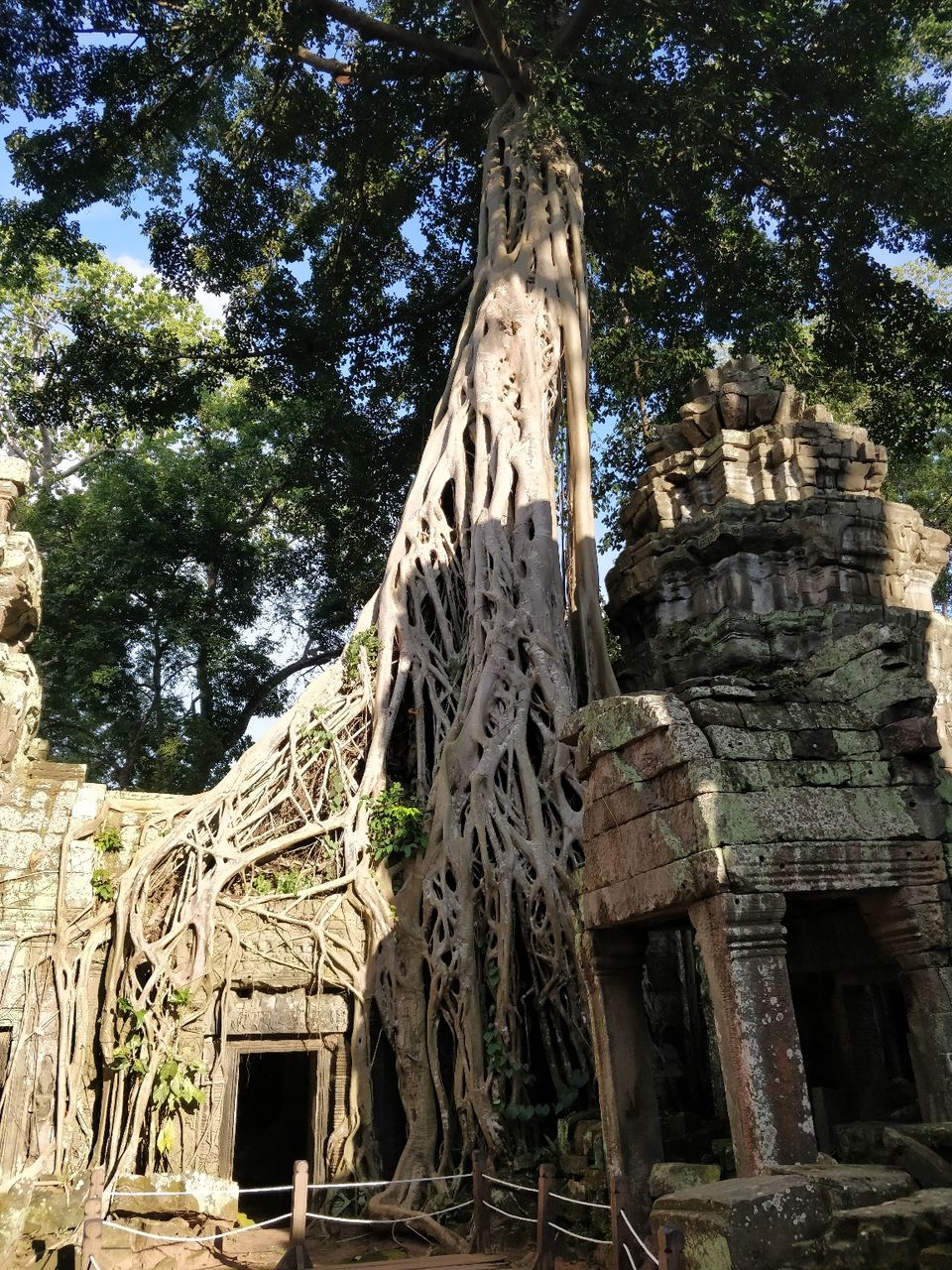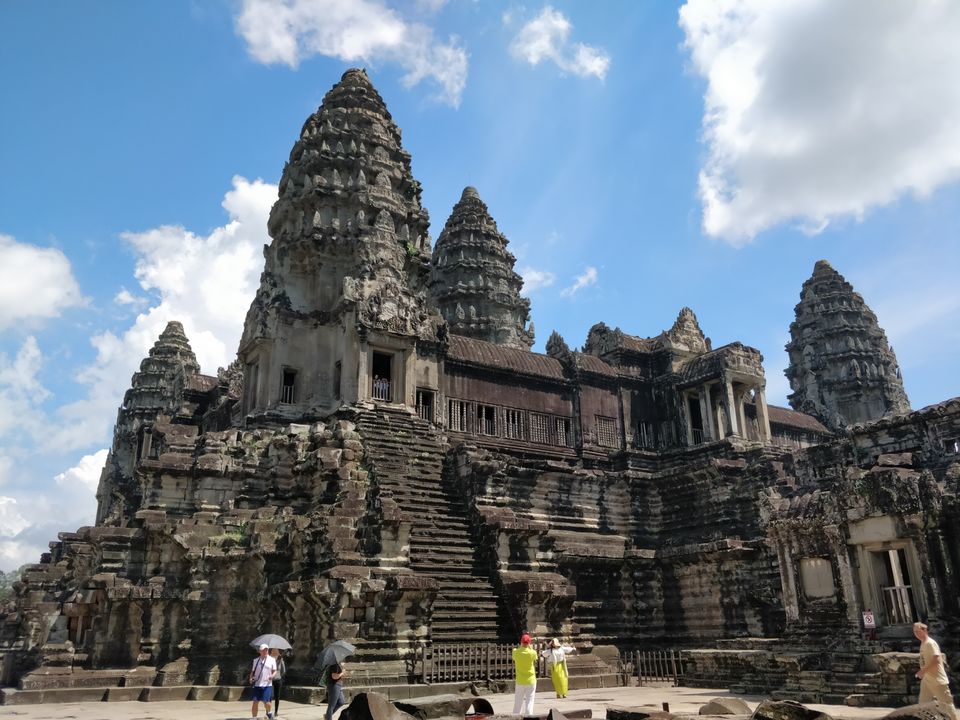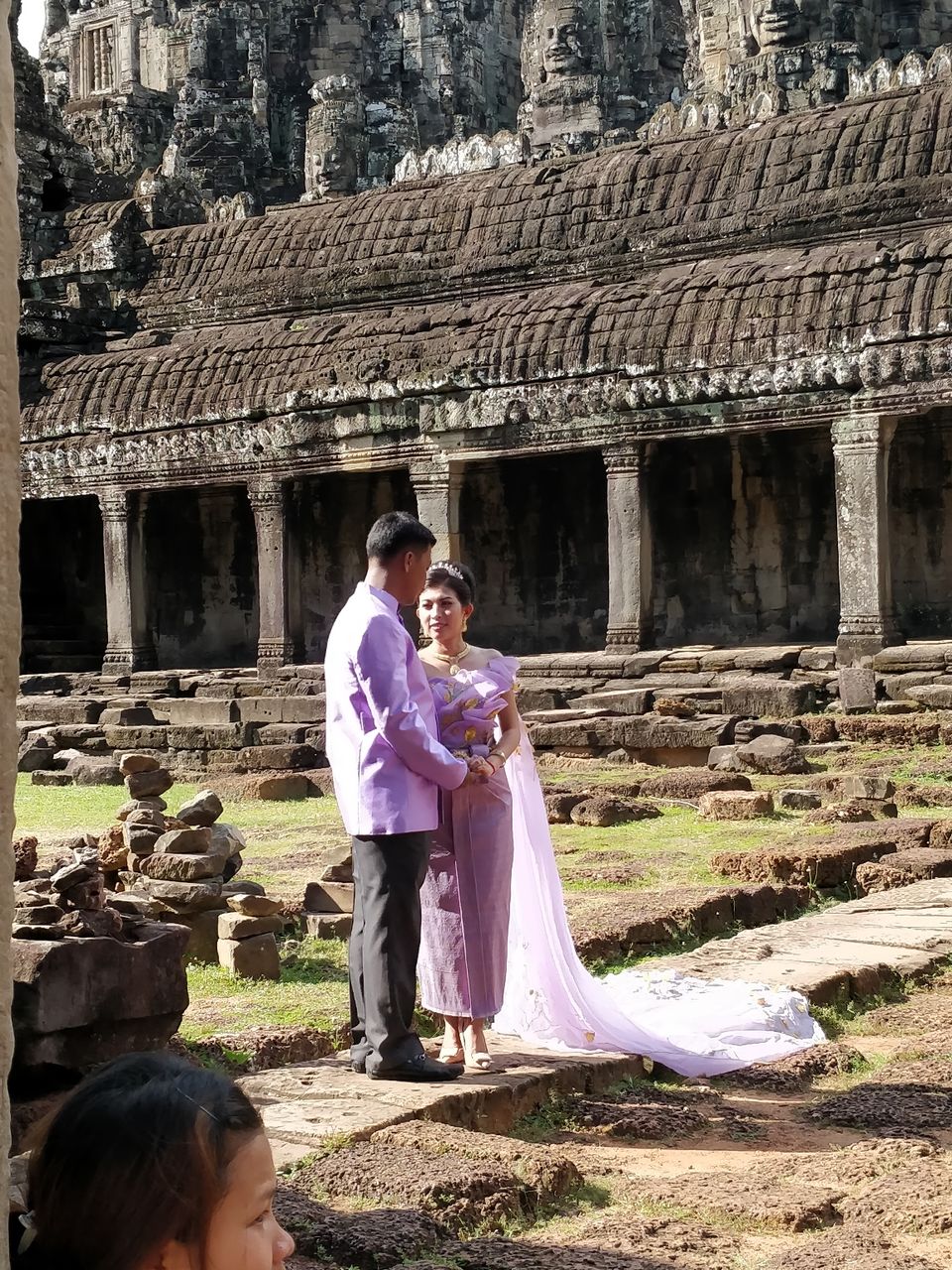 We chose to roam around the town by ourselves and get a feel of the Cambodian culture and lifestyle. First, we stepped into a Silk farm where we saw lovely sculptures being carved, paintings and silk materials being woven. You can find tuk tuks everywhere and our very own Indian auto rickshaws which the Cambodians admire a lot :D
At 6pm, we left for the place I was eagerly waiting to explore as I had read so much about it. Pub Street!
Holy cow. The scene here at night makes you wonder is this the same sleepy and silent city of Siem Reap. We first shopped at the Angkor night market and then walked over to Pub Street. This place is just unbelievable. This colorfully lit street is closed for traffic in the nights and is filled with lively pubs, cocktail lounges, street eats (mostly fried bugs, snakes and crocodile meat) and Ice cream rolls. Draught beer at half a dollar, Classic cocktails at 1-2dollars. We hopped from one pub to another and ended our night by having ice cream rolls.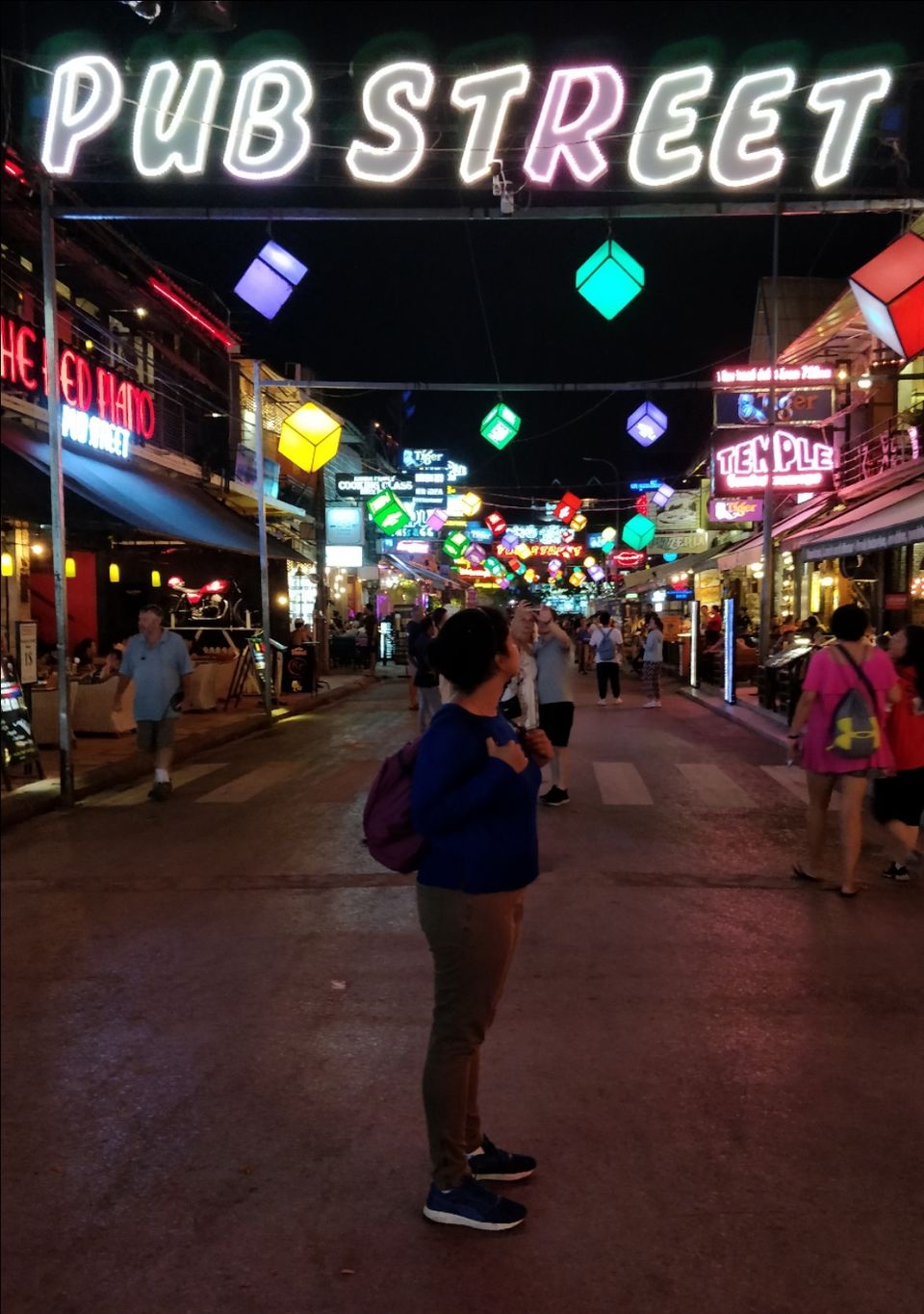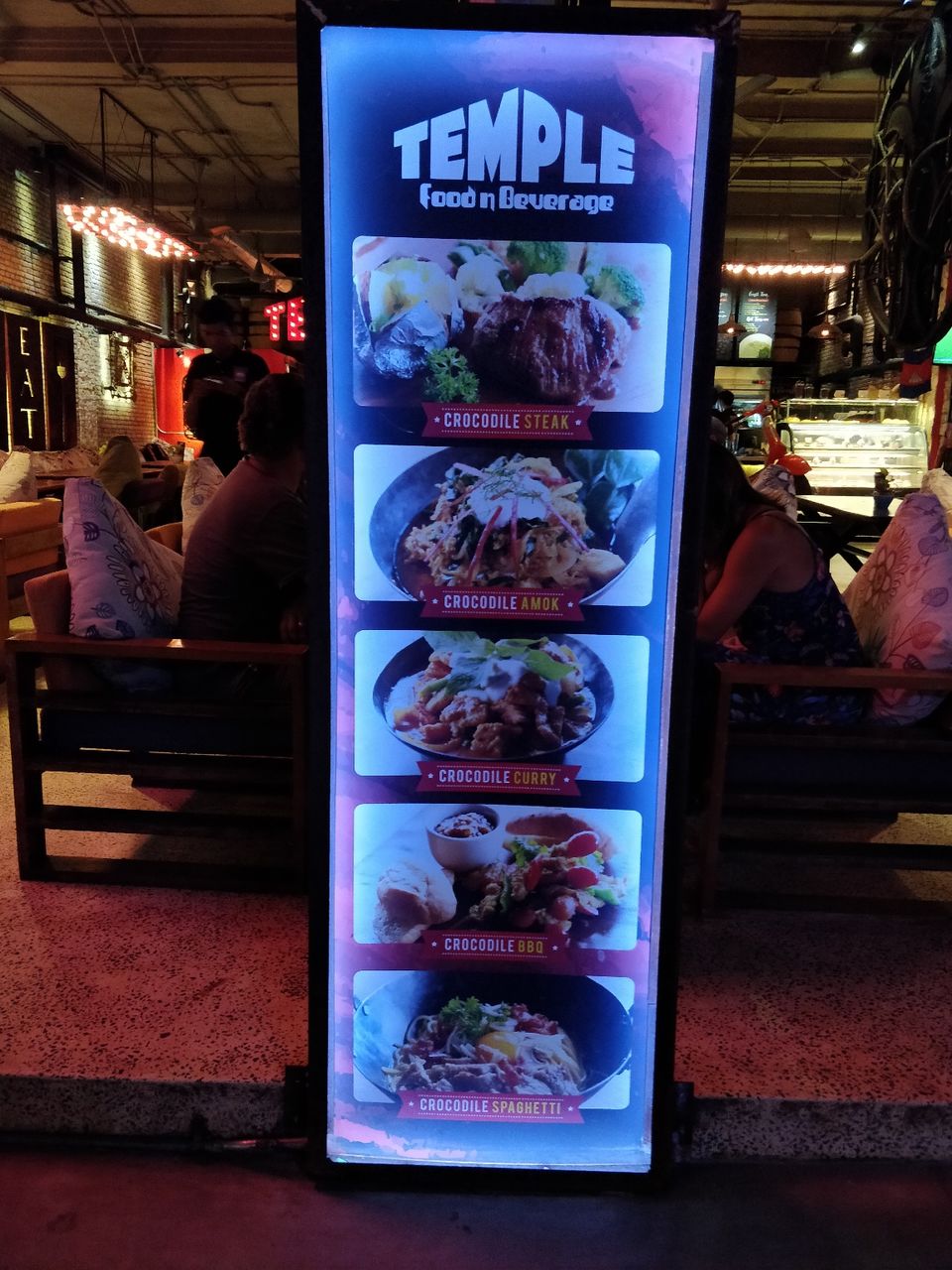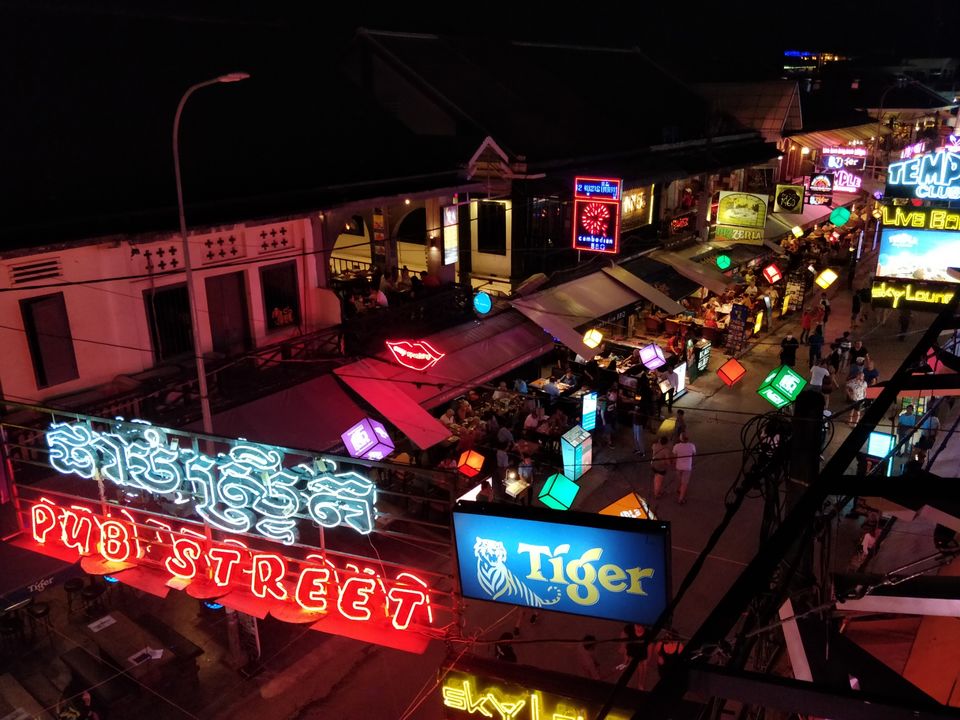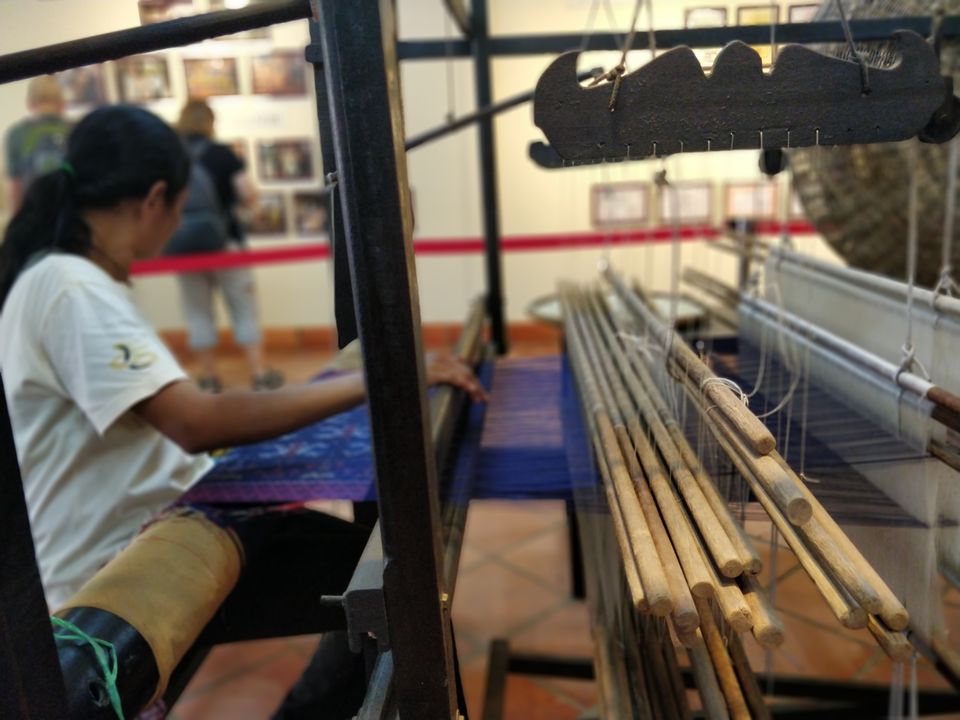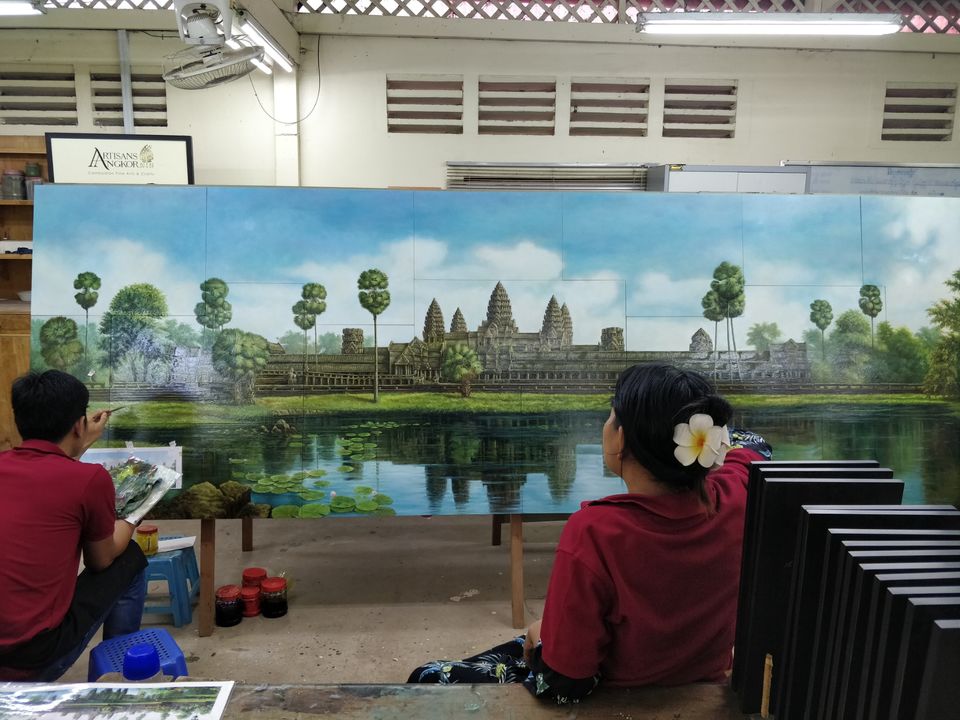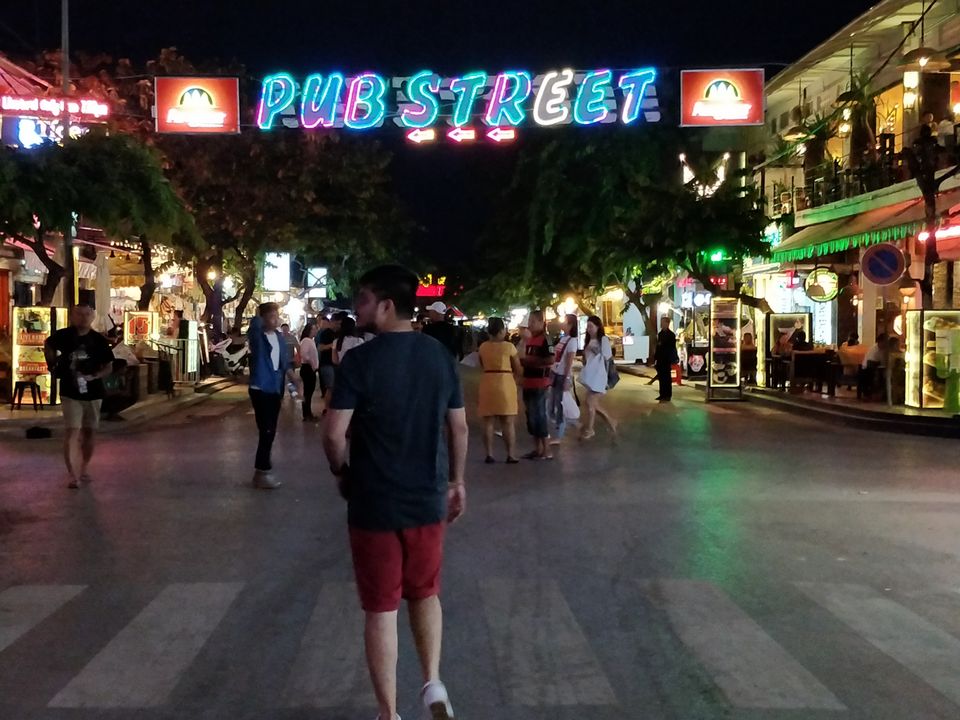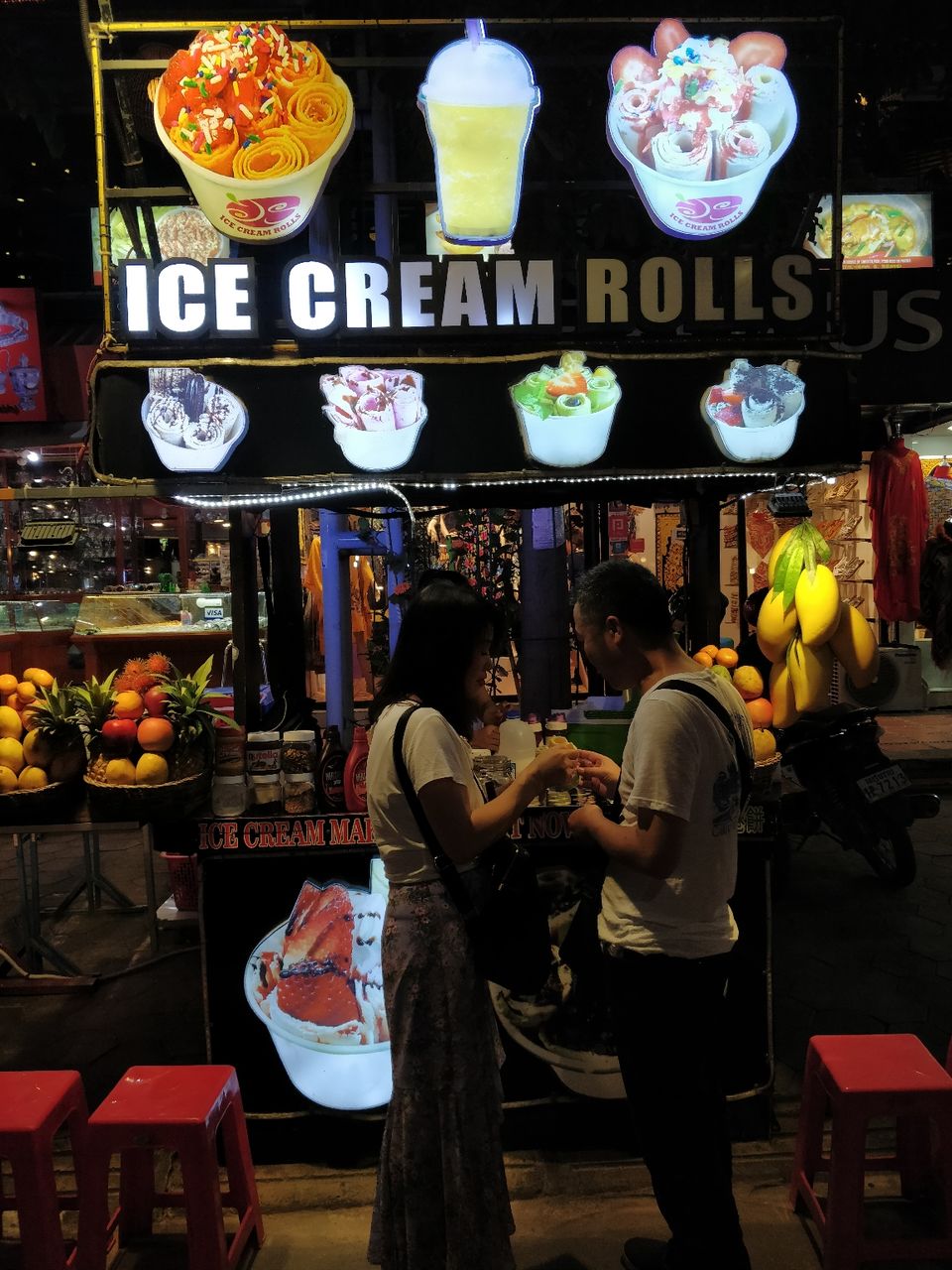 We took an early morning flight and reached the capital. It is a busy city and you can see a lot of traffic jams. Post lunch, we left for the Royal palace and Silver Pagoda. This palace is a beautiful royal residence of the king of Cambodia. It even has a cute miniature Angkor wat! We explored the palace and visited few pagodas.
Next, we headed to Wat Phnom. It is set on top of a 27m high tree covered man-made hill. Inside the temple sits a large bronze Buddha, the walls covered by paintings that tell his story, and murals that recount the Reamker, the Khmer version of the Ramayana.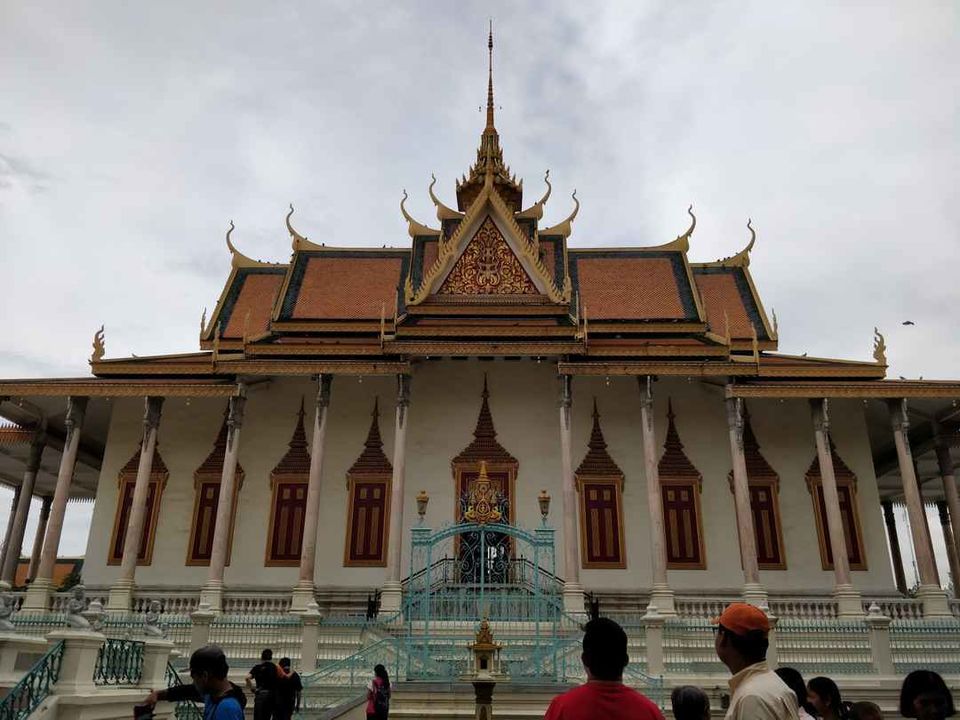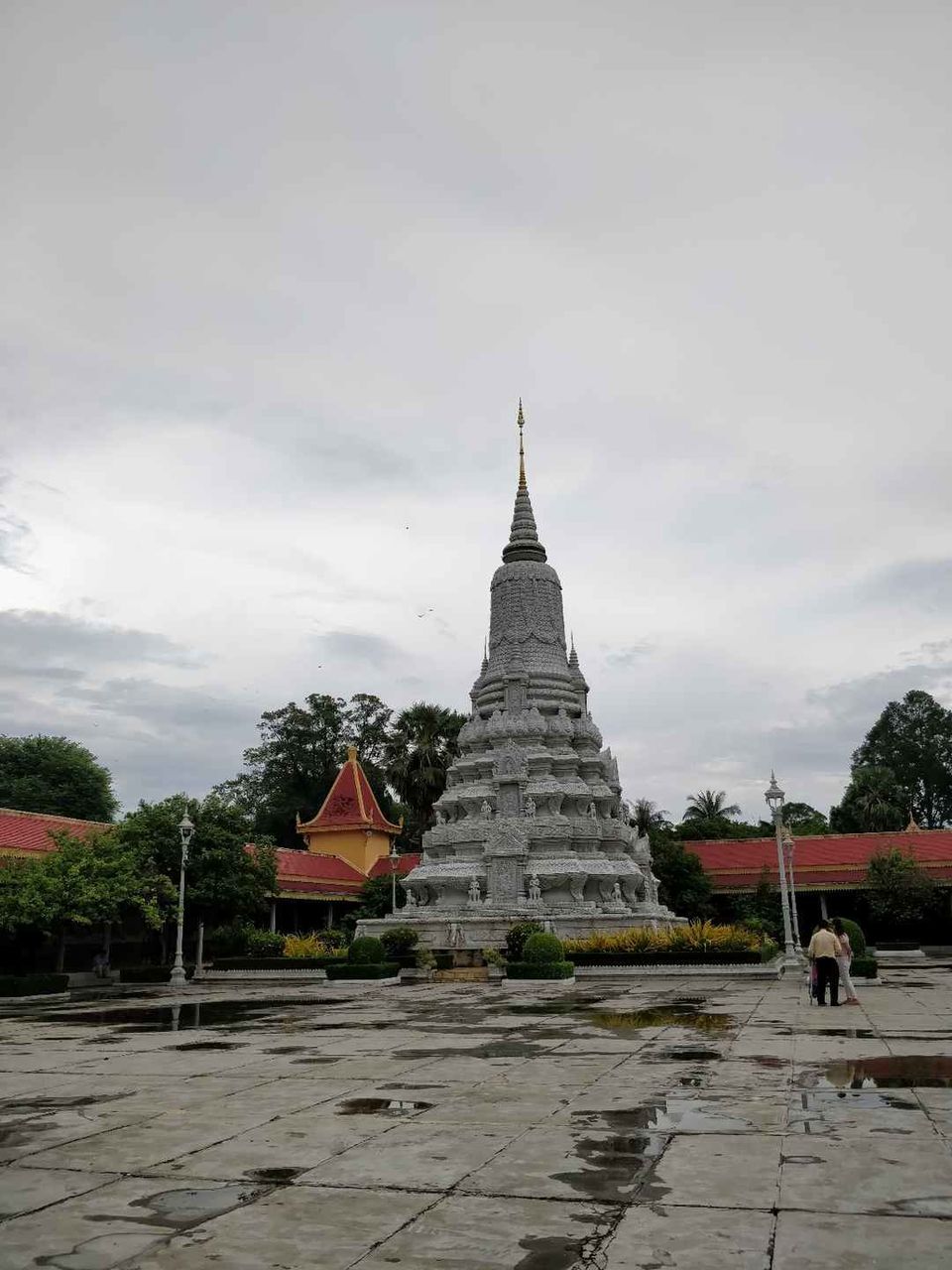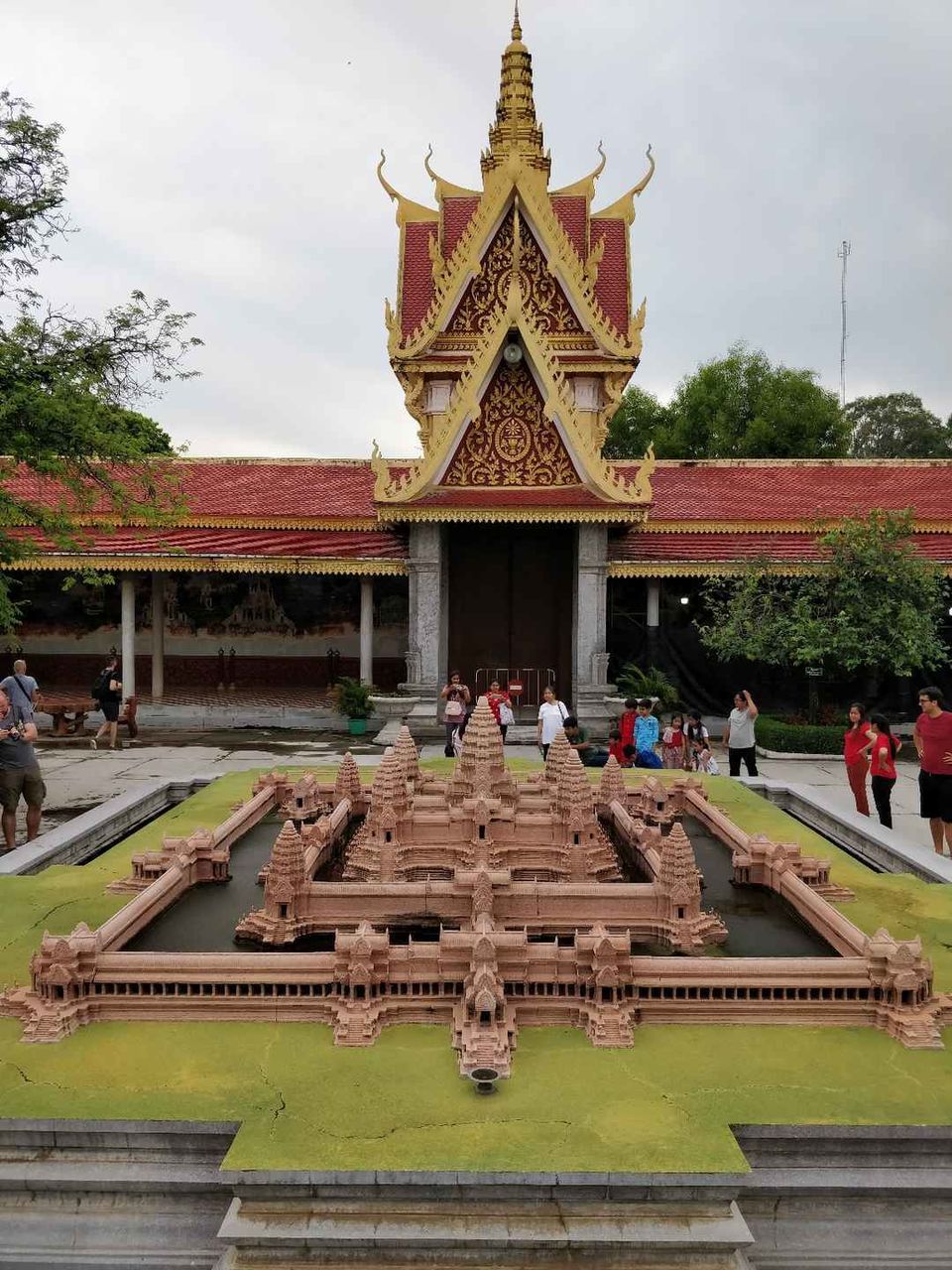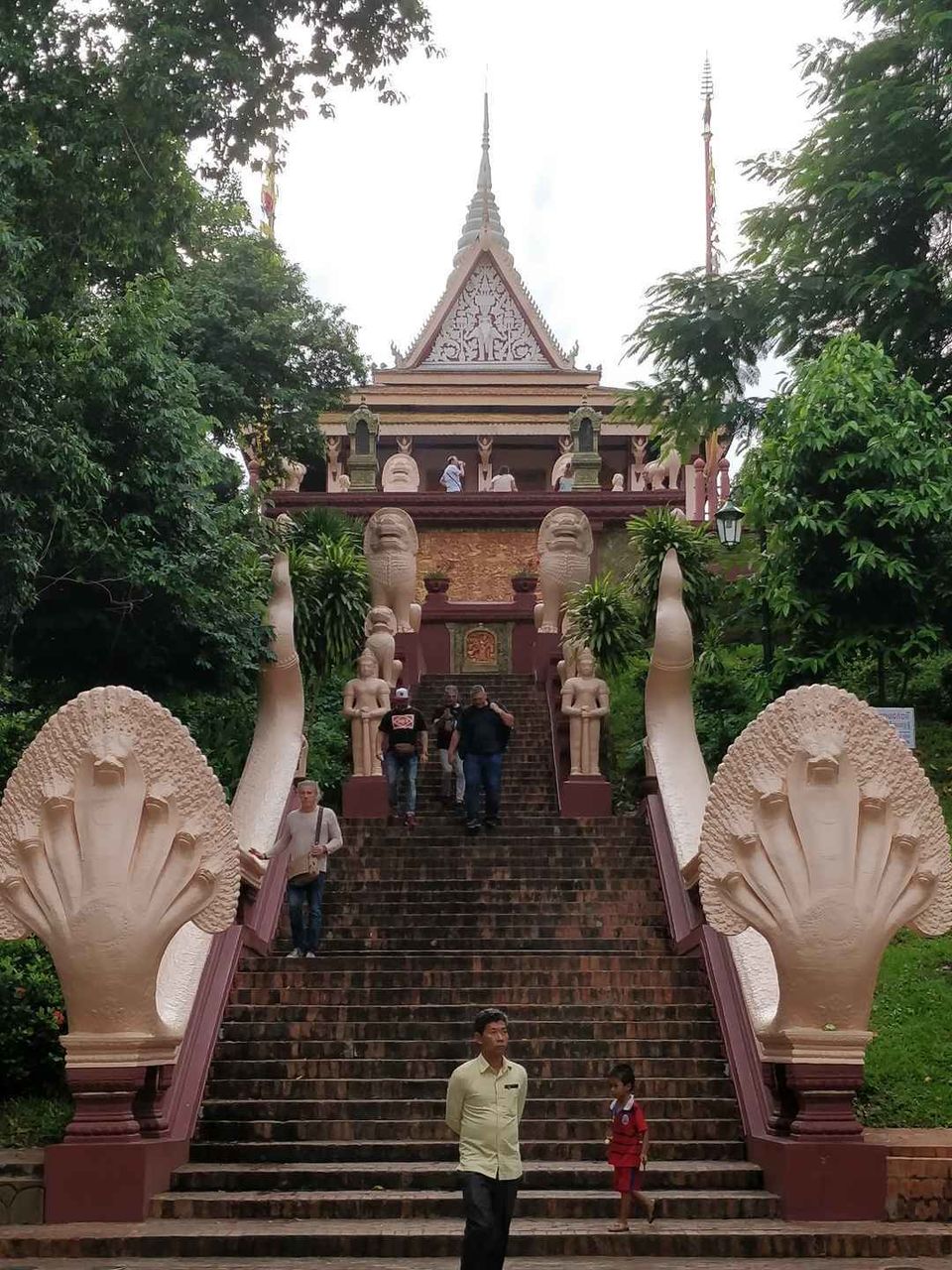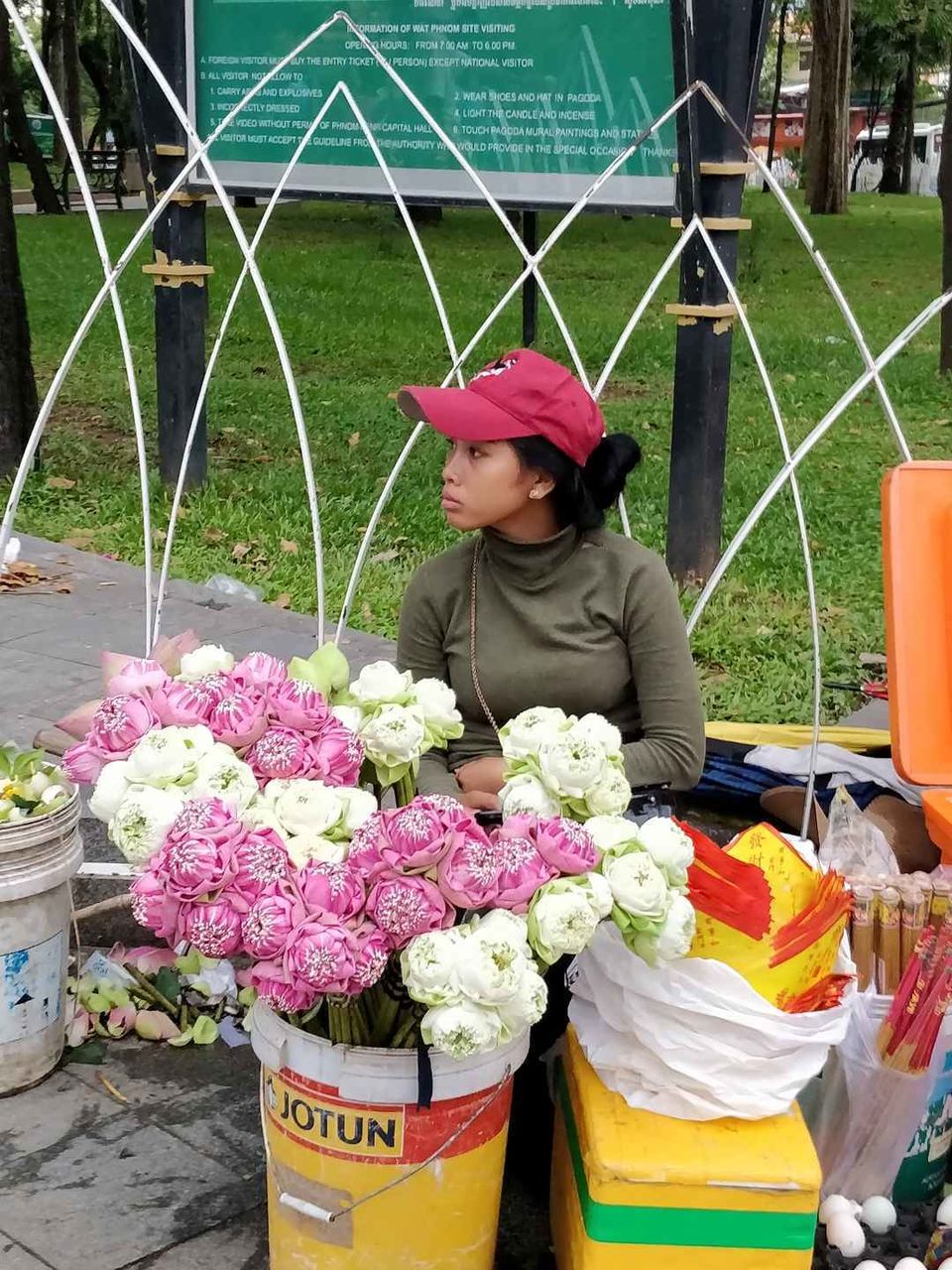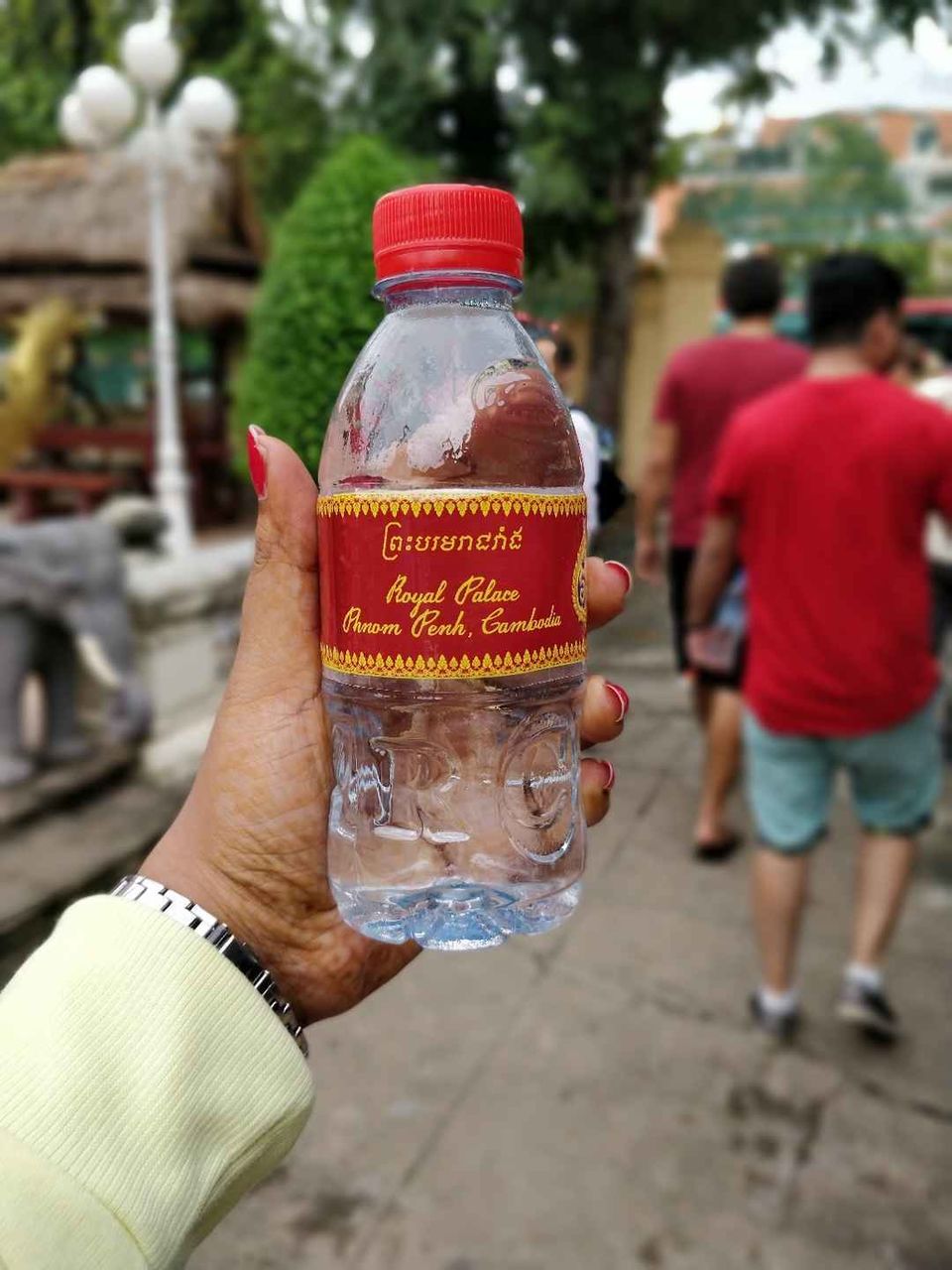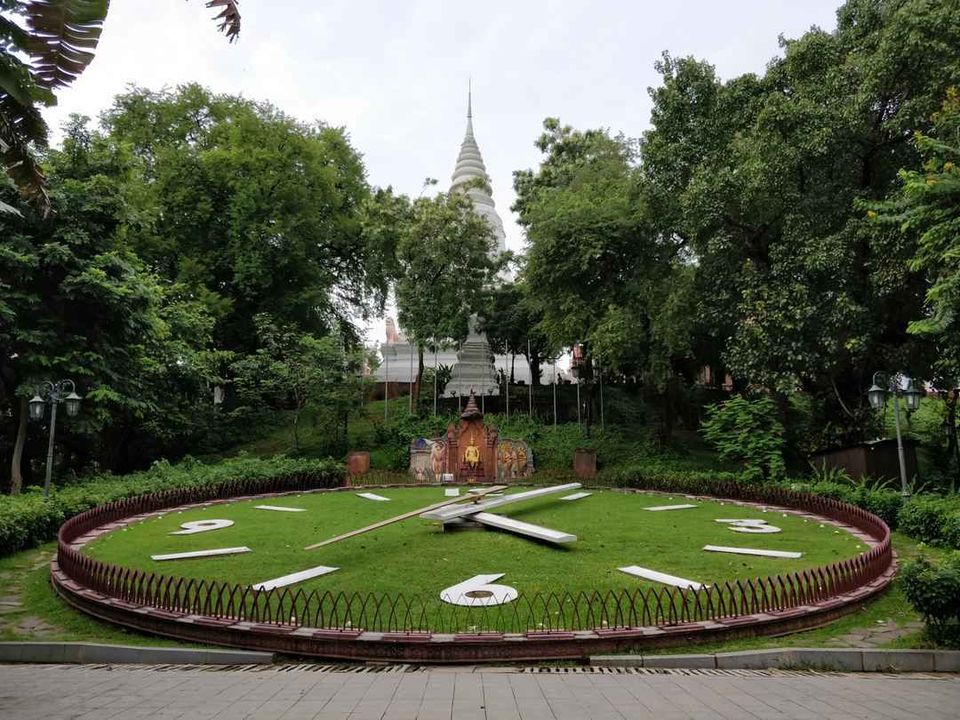 Originally my plan was to visit Sihanoukville. But the locals advised against it due to the crowd. So as an alternate, we left for a long drive to Kep and Kampot.
Kep beach is a small but pleasant crescent of sand near the tip of the Kep peninsula. Dining platforms and seafood vendors line the road behind the beach. Something I found very appealing about Kampot: it's nice to enjoy such a serene riverside setting, but it's also nice being close to such a buzzing little town. The drive back to Phnom was quite nice.
In the evening we went to the Phnom Night market, an open-air evening affair located on riverside. A collection of stalls sell clothes, accessories and food, with a central stage hosting live performances in the form of singers, musicians and dancers. Later, we walked on the the lively stretch of street that overlooks the Tonle Sap and Mekong rivers and called it a day.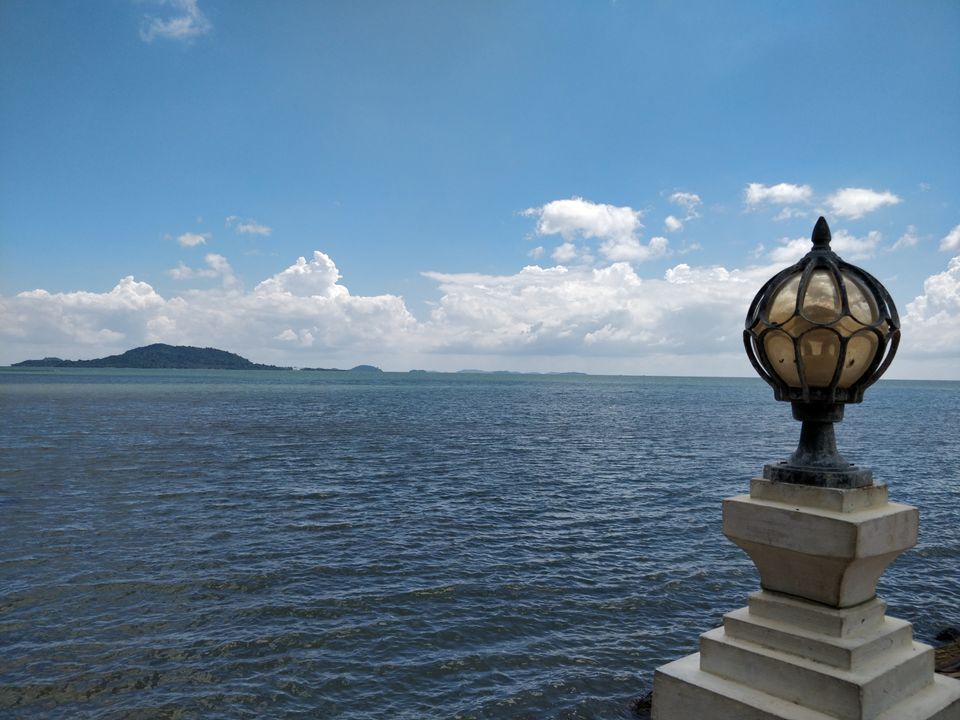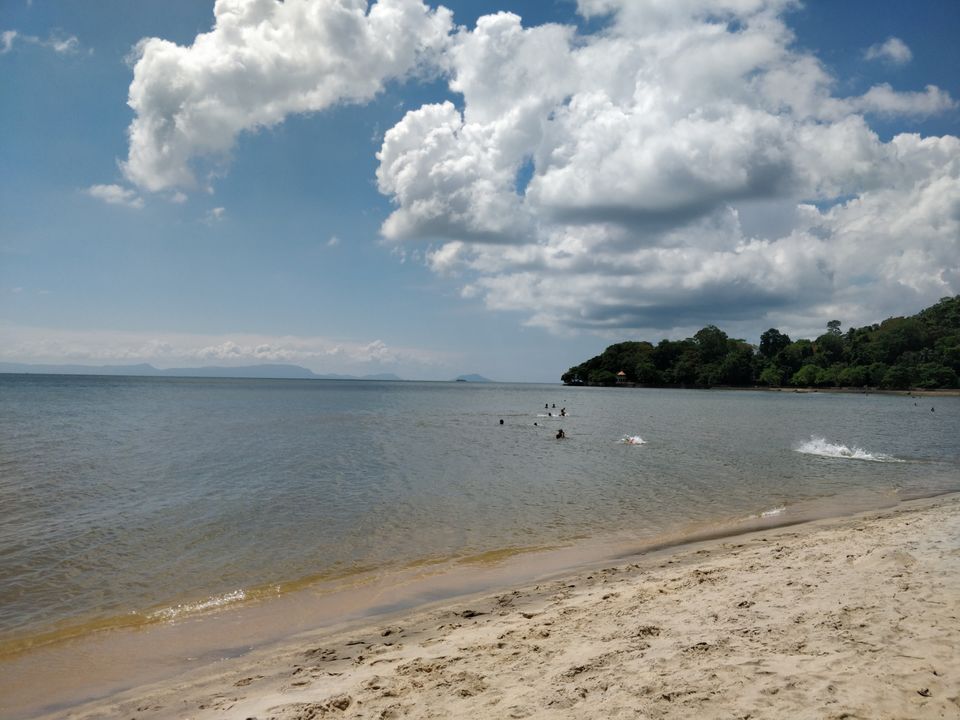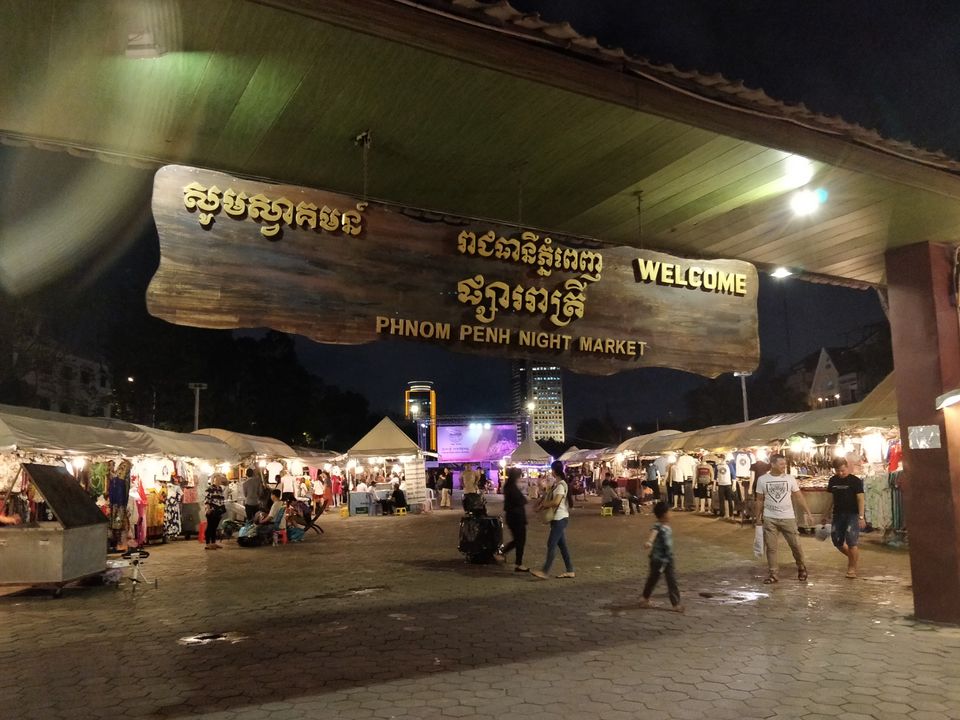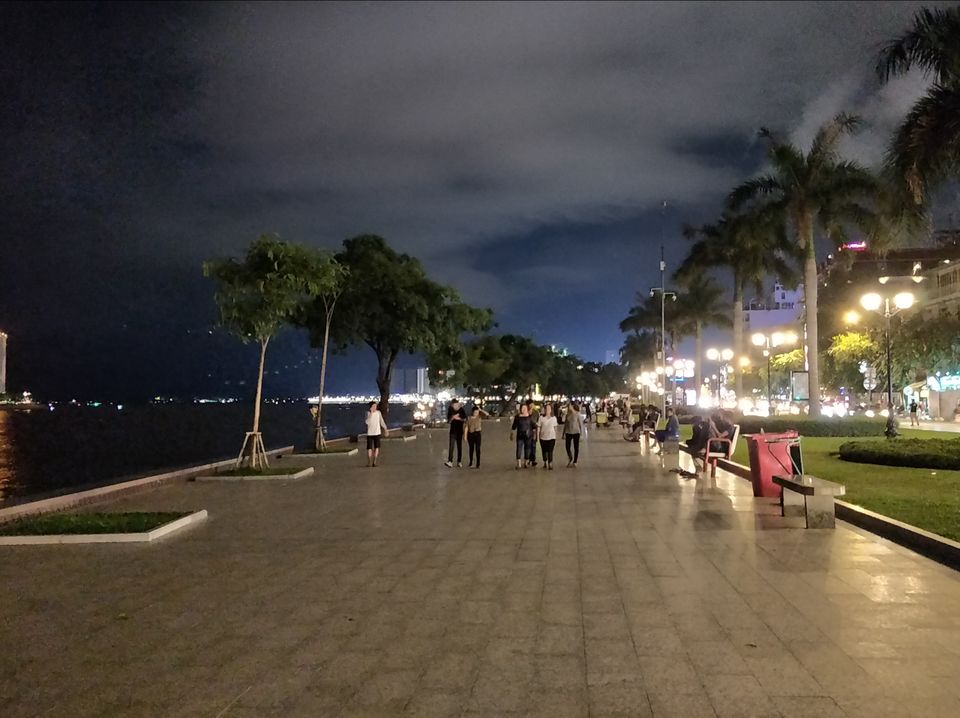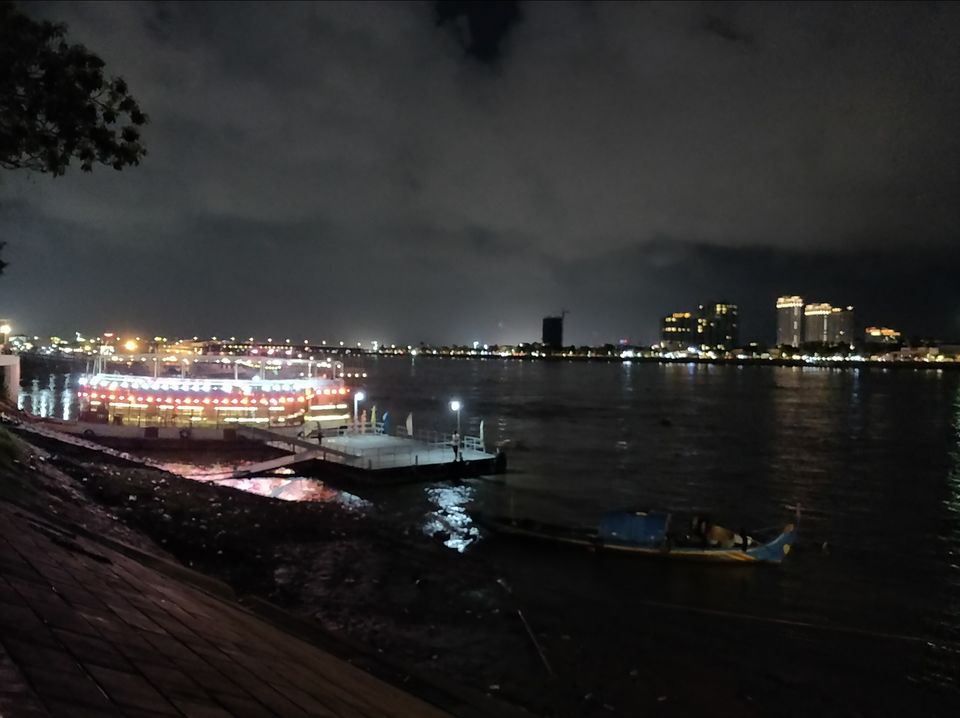 In the morning we walked around the city and visited the Russian market. This sweltering bazaar is the one market all visitors should come to at least once during a trip to Phnom Penh. It is the place to shop for souvenirs and discounted name-brand clothing. We shopped our hearts out :D
We had a 4pm flight back to India. At 12pm, we left for the airport. Had a donut filled lunch at Krispy Kreme for just 2dollars before bidding farewell to this amazing country.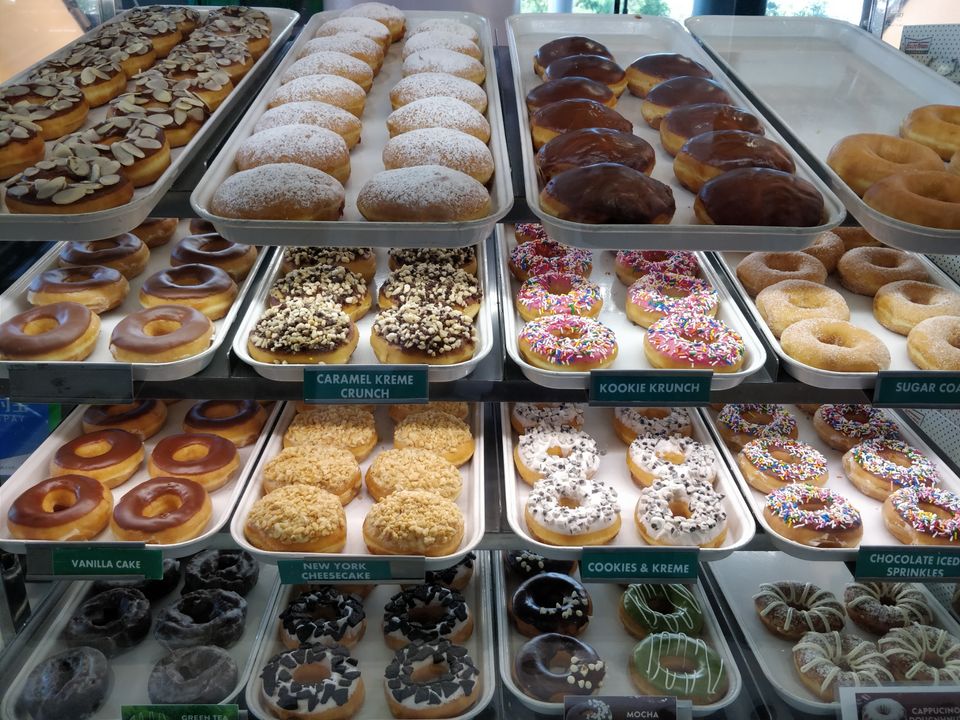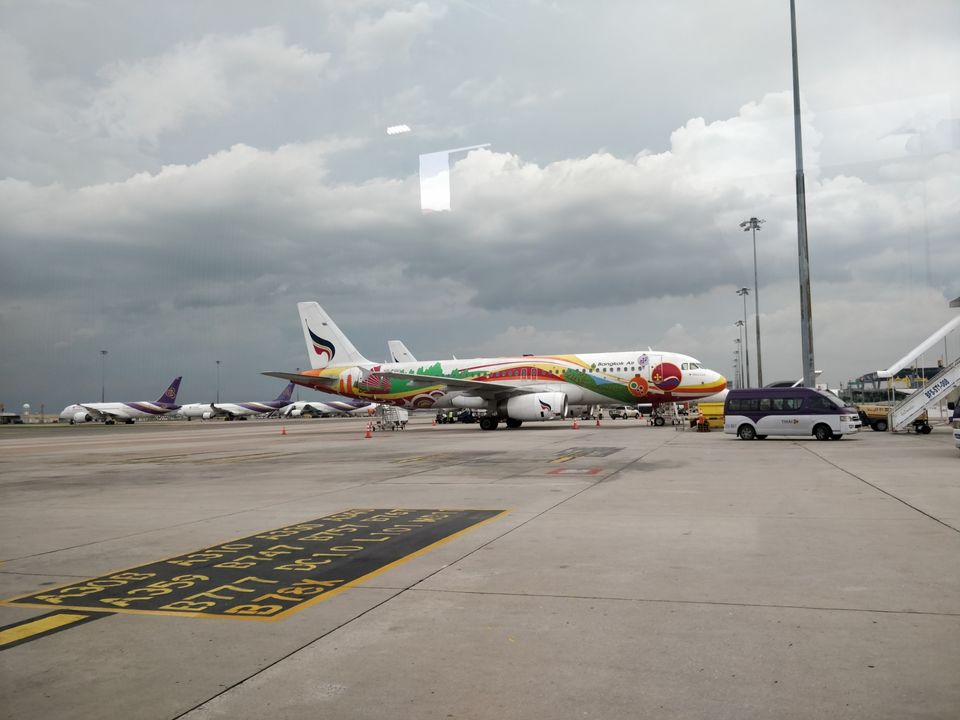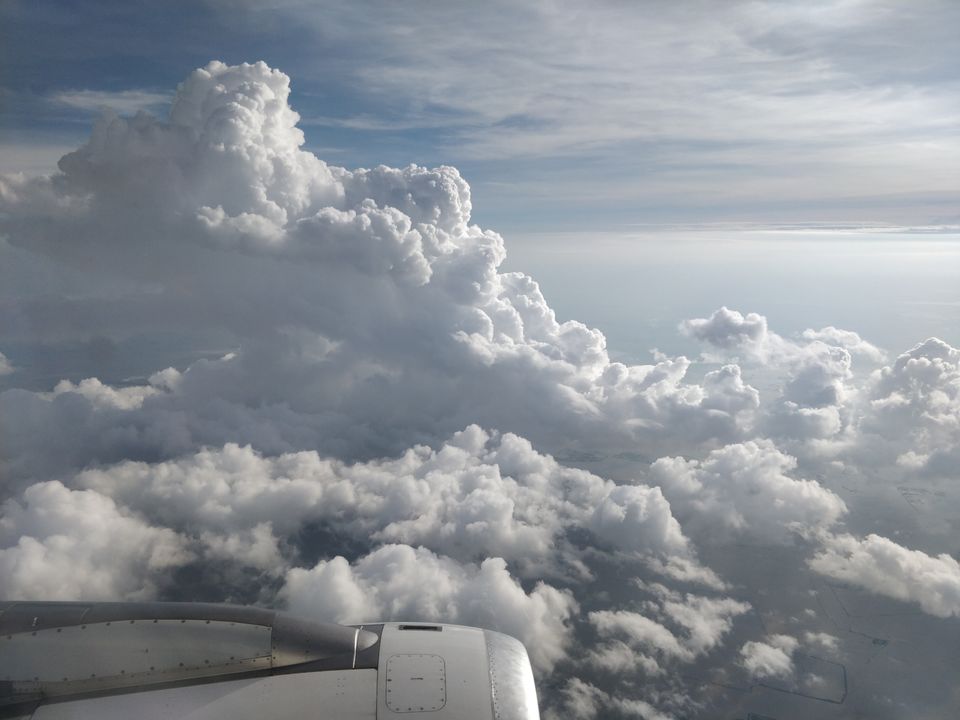 Things to Note
- Cambodia is a VOA country. It is easy to apply for an e-visa online for 30$ in advance than getting it in the airport after landing
- Dollars are accepted almost everywhere. So don't bother exchanging your money to Cambodian Riels
- Cover up when visiting temples or palaces. Especially ladies. Legs and shoulders should be covered
- Use tuk-tuks to get around places. They are reasonable
- Bangkok is just around 6-7hrs by road from Siem Reap, so you could plan your trip covering both Thailand and Cambodia
- Bargain and you will definitely get stuff for a cheaper rate even lesser than half of the price they originally tell you. Be persistent ;)