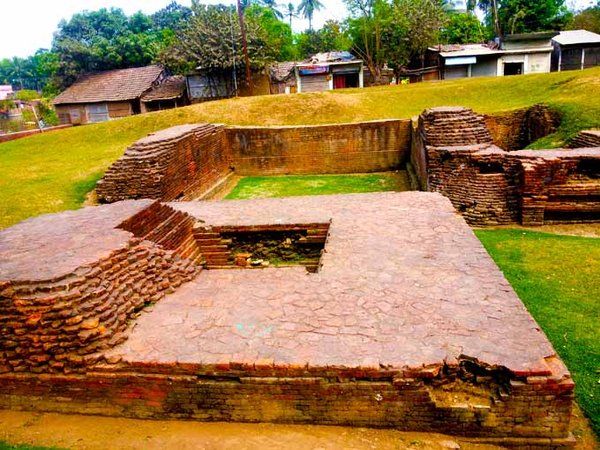 A chill runs down your spine when a magnificent piece of art is left to narrate a story of its own. This piece of art is more like the woven mysteries that keep unfolding to surprise you with the gems of the past. One such hidden gem is the unique place in West Bengal called Chandraketugarh.
How to Reach:
Chandraketugarh is located just 45 km from Kolkata. Thus, the best way to reach the historic location would be to set out on a long drive. Avoid taking the bus as you would have to walk miles to reach the ruins.
Best Time to Visit:
Chandraketugarh is the perfect place to visit in winter. If you are planning a family picnic, you will find no better place.
What Awaits You:
At Chandraketugarh, the spirits of the past would greet you with the ancient remains. The museum, the only guide available there till date, would be boasting of the stories of Khana Mihir while you stare at the mound from the window. Archaeology has proposed that this site was constructed in between 800 B.C. and 400 B.C. Thus, the well-preserved terracotta, wooden structures, and precious artifacts made of gold, silver, and ivory, would proclaim the glorious period. It is believed that Chandraketugarh could be an extension of Mohenjodaro, that is, the Indus Valley Civilisation, in the east. Thus, these historical narrations make the visit even more worthwhile.
Things to Keep in Mind:
There are no shops around at least for 3 km. So, make sure you carry sufficient food and water when you visit the ruins. And, most importantly, don't forget your camera! You will not get tired of clicking these historical remains.