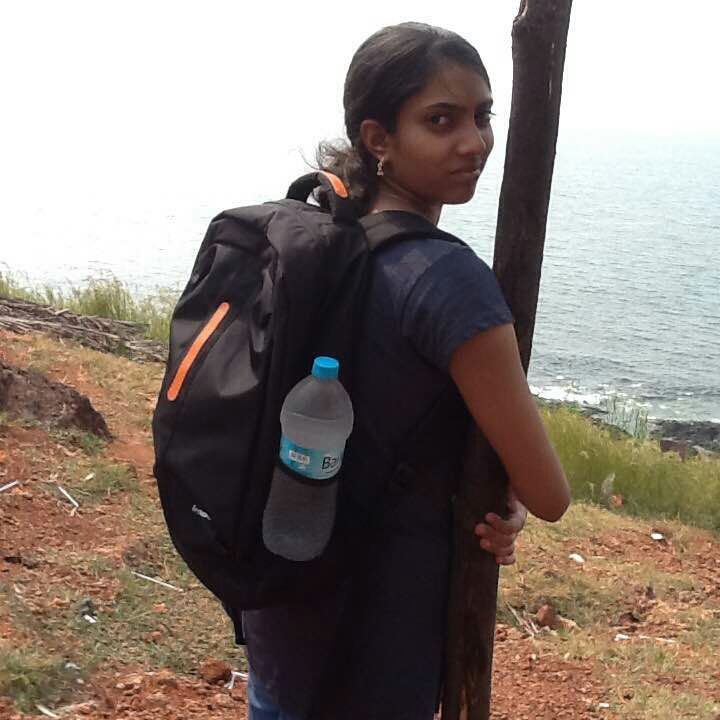 Chennai
During my childhood days, inspite of home packed food, I would cry if my parents don't buy the beach food. Almost year after year till date I have eaten beach food, the taste is not only impeccable, but it lingers in our mouth and gives an urge to eat more and more.
BEACH FOOD FOR VEGETARIANS
1. Bajji - They are crispy snacks made out of Besan. Tumeric powder, Rice flour, Red chilli powder, Salt and Asafoetida are added to the Besan. A paste is made, vegetables like potatoe, brinjal, capsicum, onion, big size Green chilli(molaga) and Green plantain are cut, dipped and fried in the oil. They are served with coconut chutney.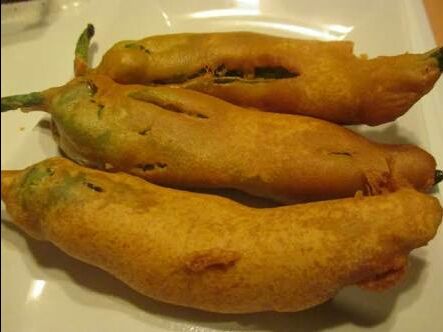 2)Bonda - They are round snacks made out of mashed potatoes. These mashed potatoes are run over the Besan powder and deep fried. They are had with red chutney.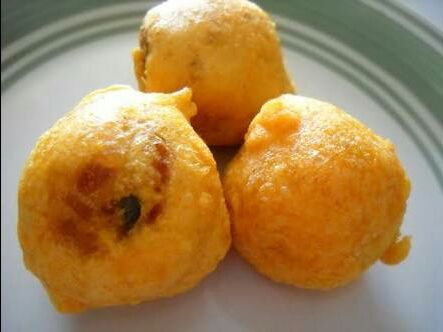 3)Corn - Here Ripe corn are roasted on fire, rubbed with Lemon Juice and Salt. One bite gives the most yummy taste which will linger on our mouth for long.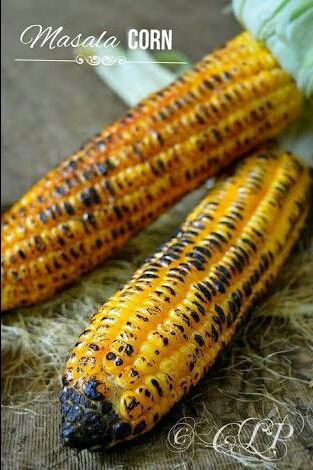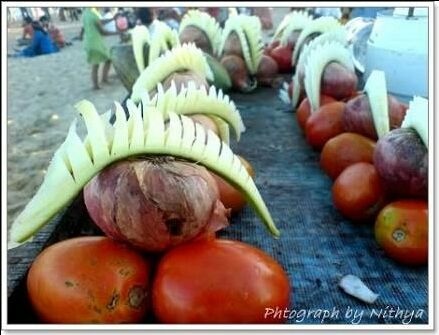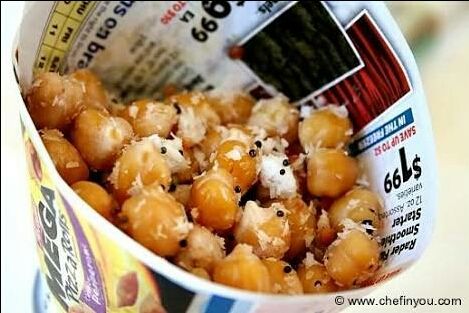 -Fried fillets of Vanjaram(type of fish)
-Crispy Neithili (type of fish)
-stir fried shrimps
-Marinated Jilapia(Tilapia)
-spicy Mathi(sardine)
-scrambled eggs
-koothu parotta(paratha cut into small pieces).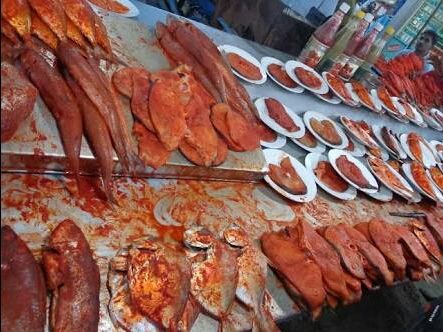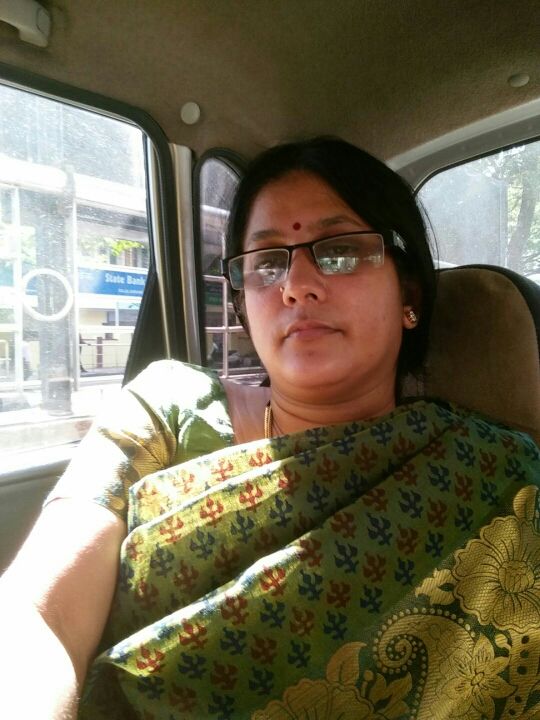 http://radnarasimhan.wordpress.com