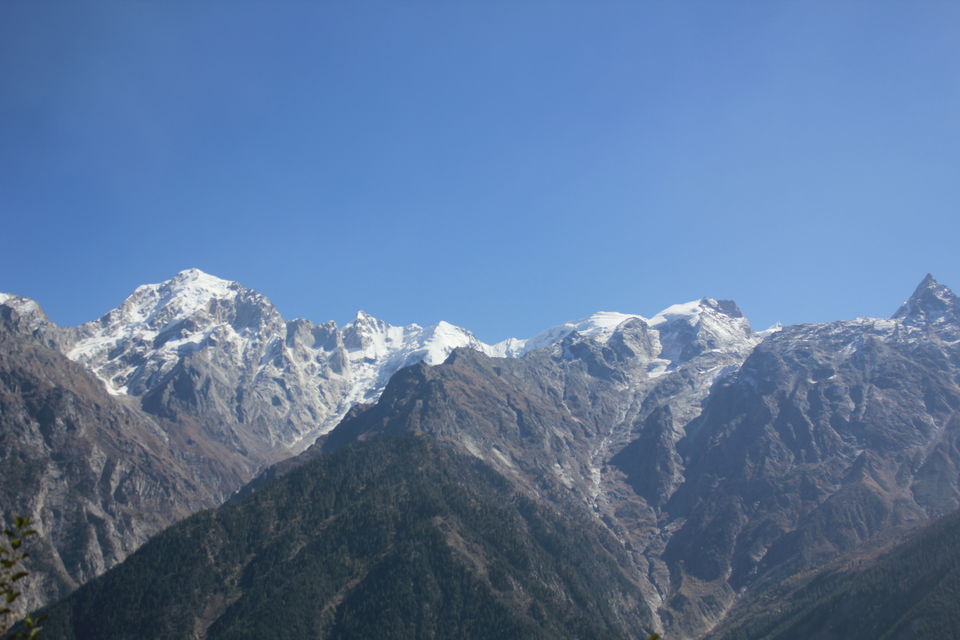 This trip to Himachal was a totally unexpected one !! Its like when there are times in life when we question whats happening and where are we heading...sometimes somethings done out of the blue and we wonder did we just do that...well this trip to Himachal was a similar case. I had planned to attend a baking course in Chennai over a period of three days but Himachal happened !!!
After my visit to Himachal in June I was longing to get back but never did I think I would get back soo soon...But when Mountains are calling who would want to say a no :)
One of my friend was planning for a backpacking trip to Spiti Valley along with two of her friends. Well, I don't know what in me said a yes and fast forward one week later I was at her friends home in Delhi.
Anyway, we left for Bhunter (my friends friend stays here ) and we stayed here for a day. The home had a lovely view of the mountains and a direct view of the airport! After it became clear that we can't go ahead with Spiti Valley for varied reasons I thought to myself that having come this far I can't go back without exploring Dev Bhoomi and I googled for options and Kinnaur Valley it was!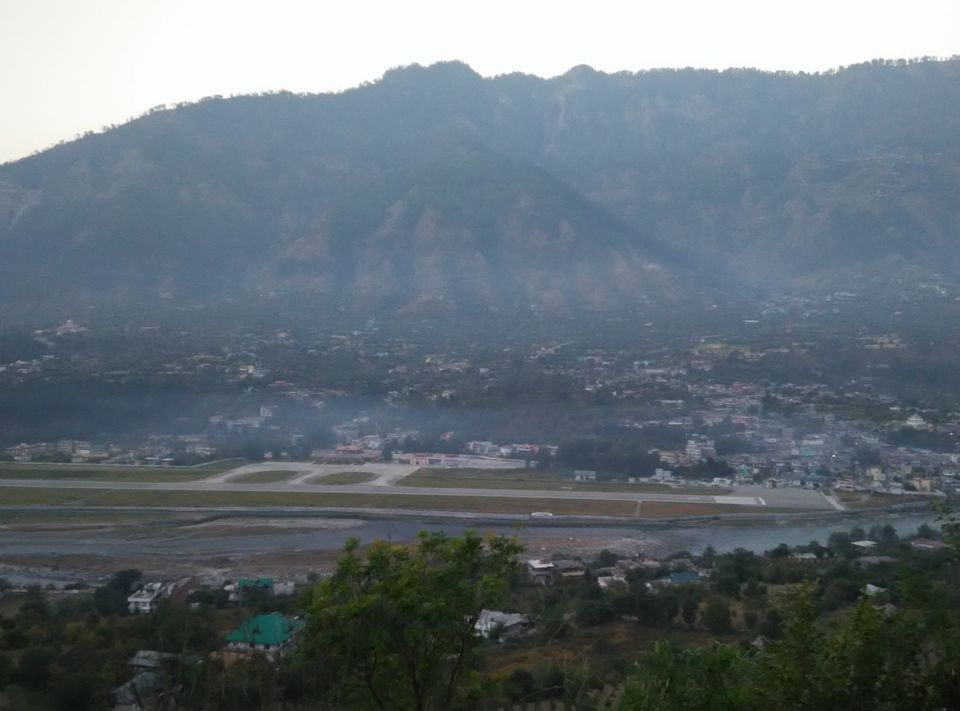 Their family was kind enough to let me know of the bus options and booked a bus to Reckong Peo ( head quarters of Kinnaur district). So, on Sunday at 13.30 hours was the bus from Kullu to Reckong Peo ( its about 16 hour journey so the bus tentatively reaches around 5.30am the next day ). Off course I was a bit scared because I was going to head out alone and this was supposed to be a group trip and I was heading out solo...Well..You gotta do what you gotta do ...the adventurous side in me overtook the fear and inhibitions in me and prayed to the Divine for guidance!
The driver of the bus drove soo well that we reached Peo at 3am. That was like an O.M.G moment .... luckily there was a couple who were heading out towards the lodge opposite to the bus stand and I just followed them .
The hotel manager appraised us that there were no rooms available and we had to wait till about 7am ...but seeing I was alone and when he got to know that I'm from Bangalore (he remarked "Bechari , akeli aayi hai) he offered his kitchen for me to sleep- for that moment that was the safest option so I readily agreed and yes! I did sleep in the kitchen for a few hours :)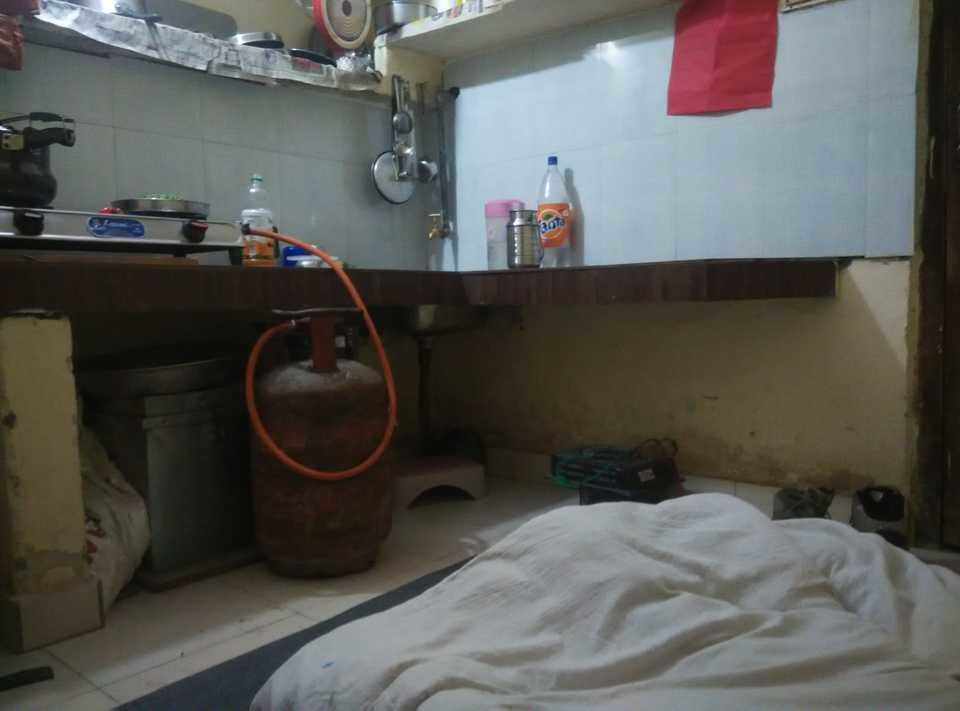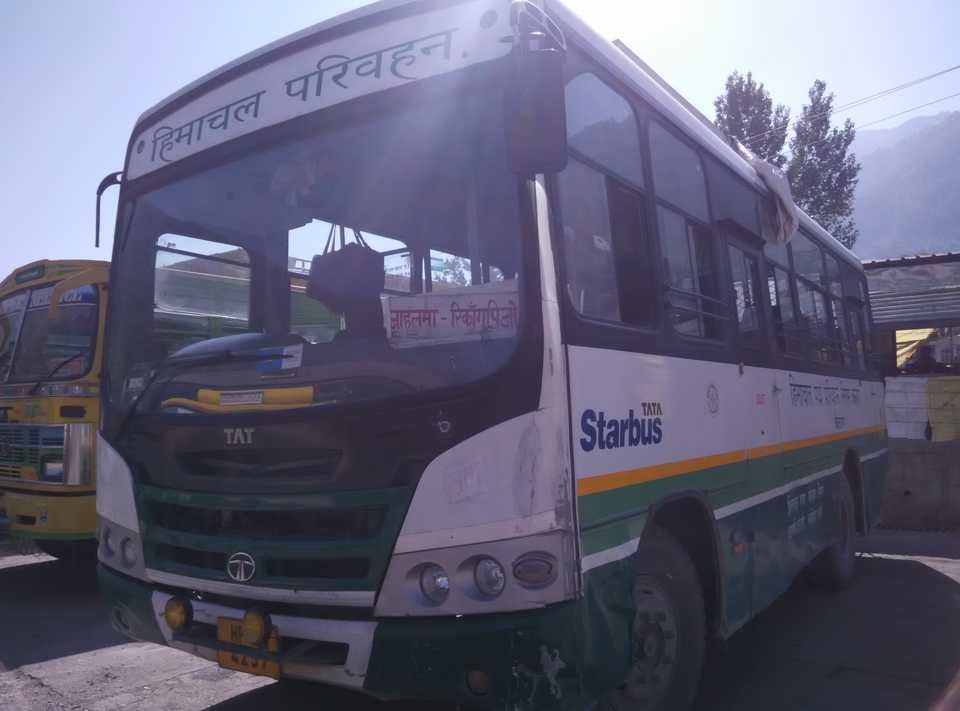 I woke up to one beautiful sunrise ...sun hiding behind the Kinnaur Kailash range....bars of light emerging out of the mountains... and in few minutes the sun seemed like a huge diamond perched on top of the mountain showing off its glow and spreading its light across - a sight that will make you awe with beauty -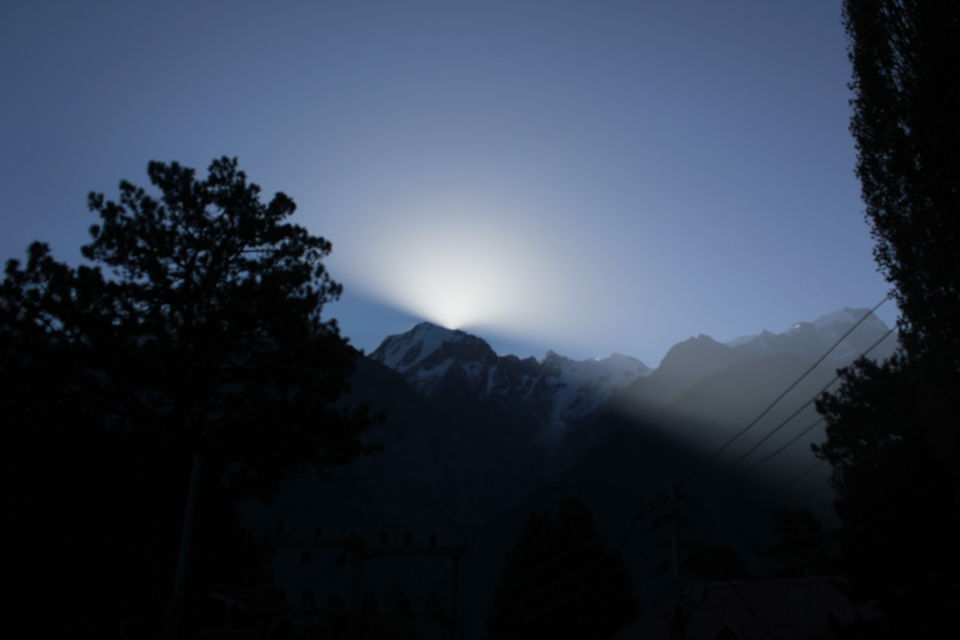 Then headed back to the bus stand to board a bus to Kalpa....bus was overcrowded with people sitting on top of the bus but who cares as long as the mountains are there to feast your eyes :) (When I mention bus I mean a mini-bus)
After about half hour uphill ride in the mountains I was at Kalpa bus stand. When I headed to look out for accommodation I was in for a shock - people told me that I wont be getting accommodation anywhere in Kinnaur valley because its a tourist season due to Dussehra- that was like a smack on the face ...after I asked few more lodges I got the same reply and some accommodations were priced too high- way off the budget...I didn't want to give up looking...I inquired with few other lodges to no avail.
And then finally managed to get a cheap one but without an attached bathroom ( basically gotta use a common bathroom) anyway it was like finding a waterfalls in the desert after walking for few days in search of it ! Being a trekker, used to all kinds of restrooms so a non attached bathroom does not make a difference at all! After I checked into the room thanked the heavens for this blessing and to view Kinnaur Kailash mountain range from the window is something indescribable.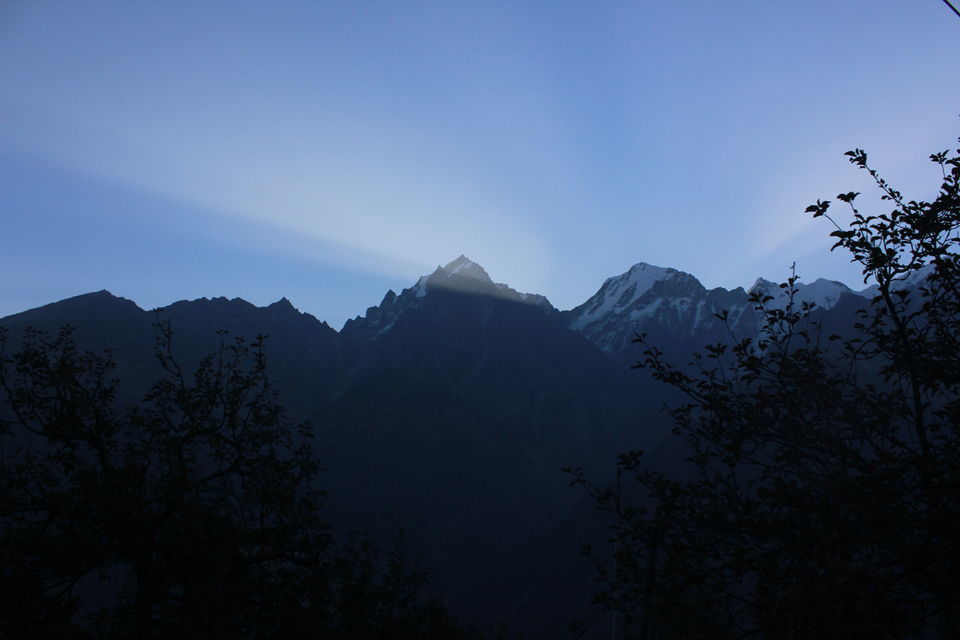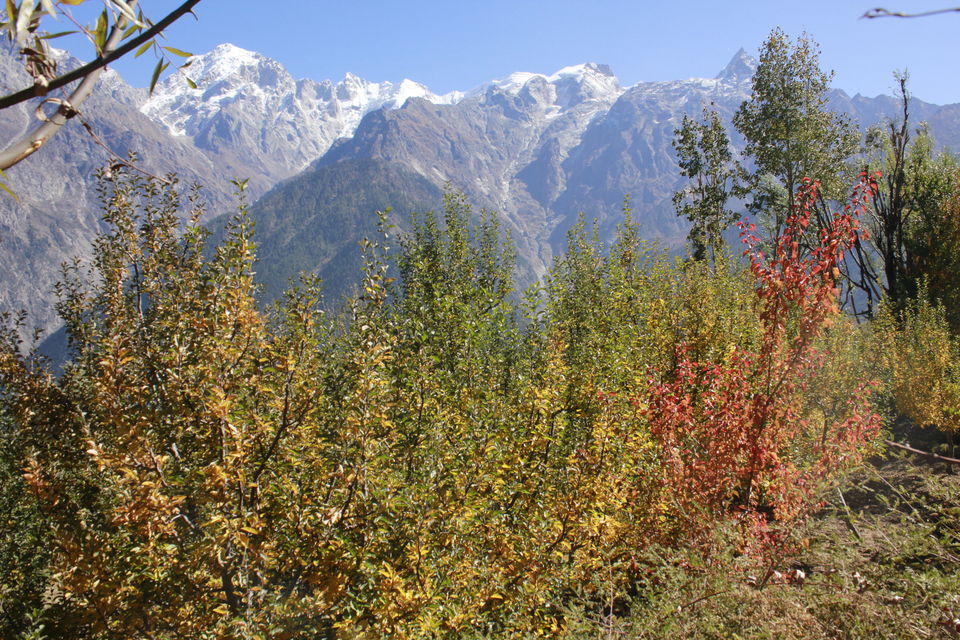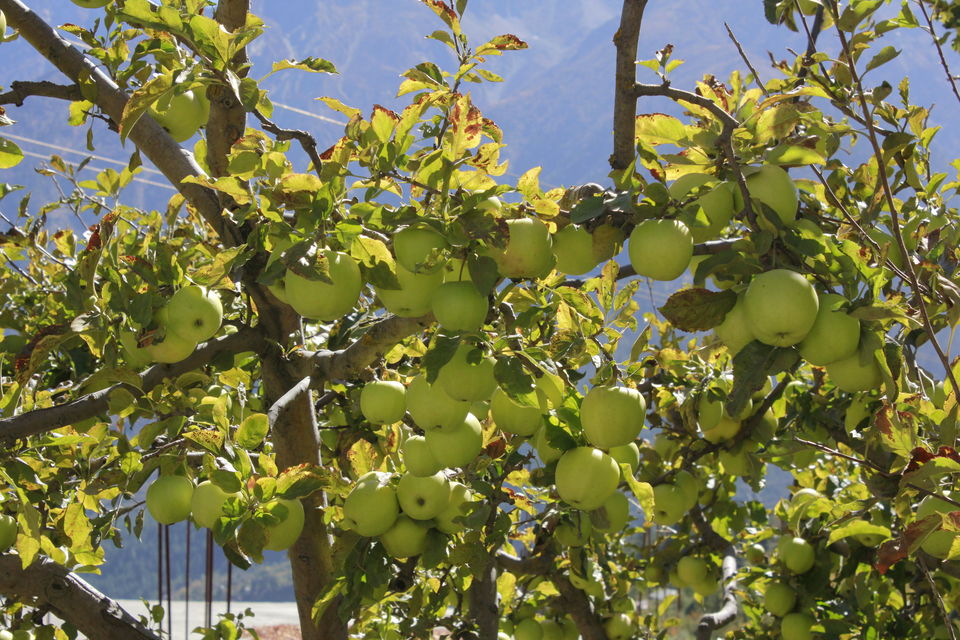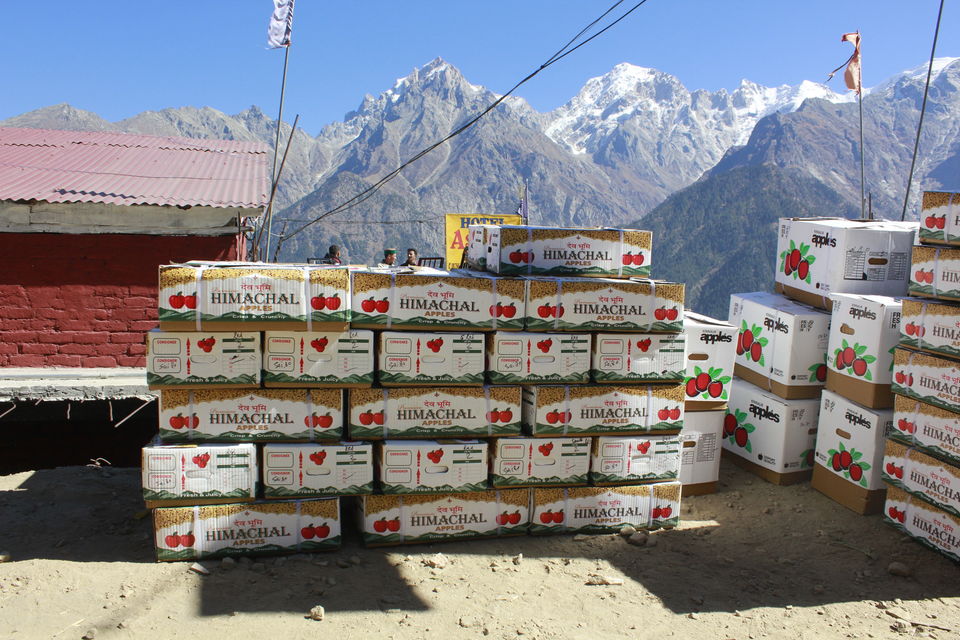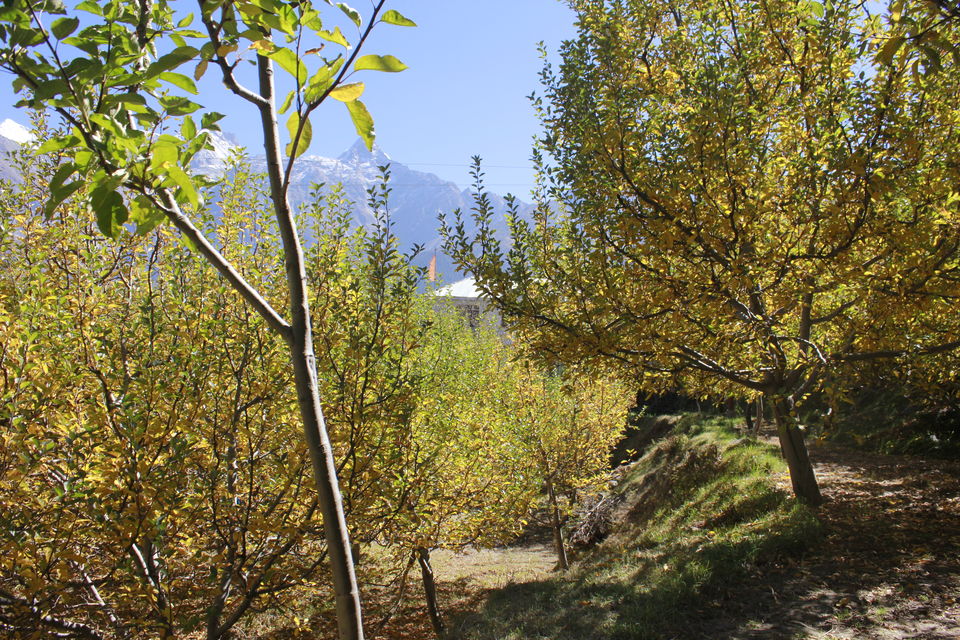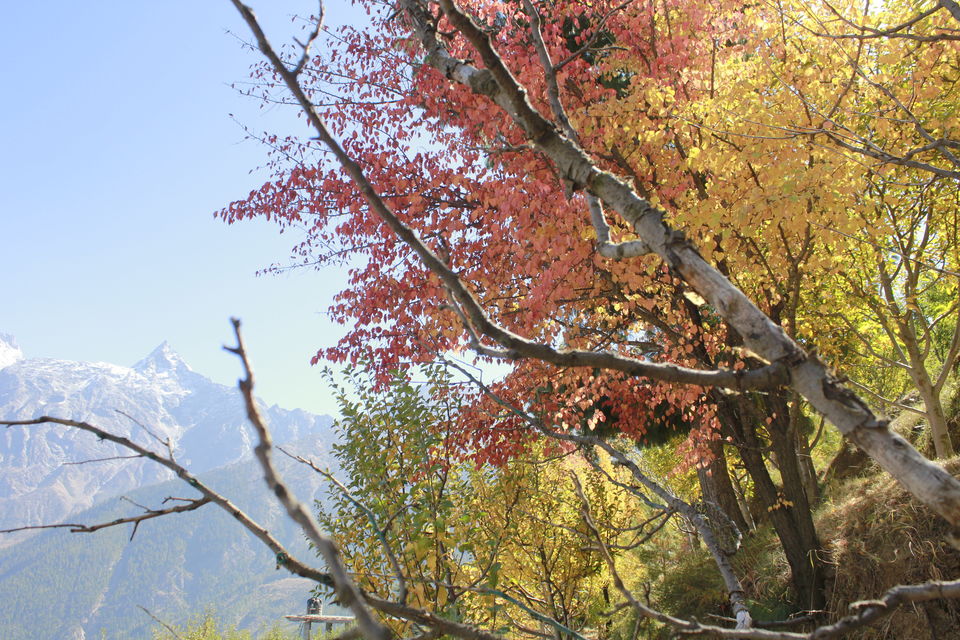 From Kalpa , Roghi village is about 3kms far.. the walk to Roghi village was captivating. As I started walking, the initial path to Roghi village was surrounded by apple orchards ( Ahhh ! Kinnaur Apples). To see apples freshly being plucked out of the trees...apples stacked in boxes ready to be transported to other states....few apple orchards in yellow orange shades... will surely be engraved in heart for as long as this soul has life. And yes, the blessing of eating Kinnaur apples freshly plucked ;).
Walking by the curvaceous roads towards Roghi village all the while admiring the towering peaks of Kinner Kailash and to come across "Suicide Point" wherein Sutlej river down below looks like a blue necklace crowning the mountains with her glory was enchanting.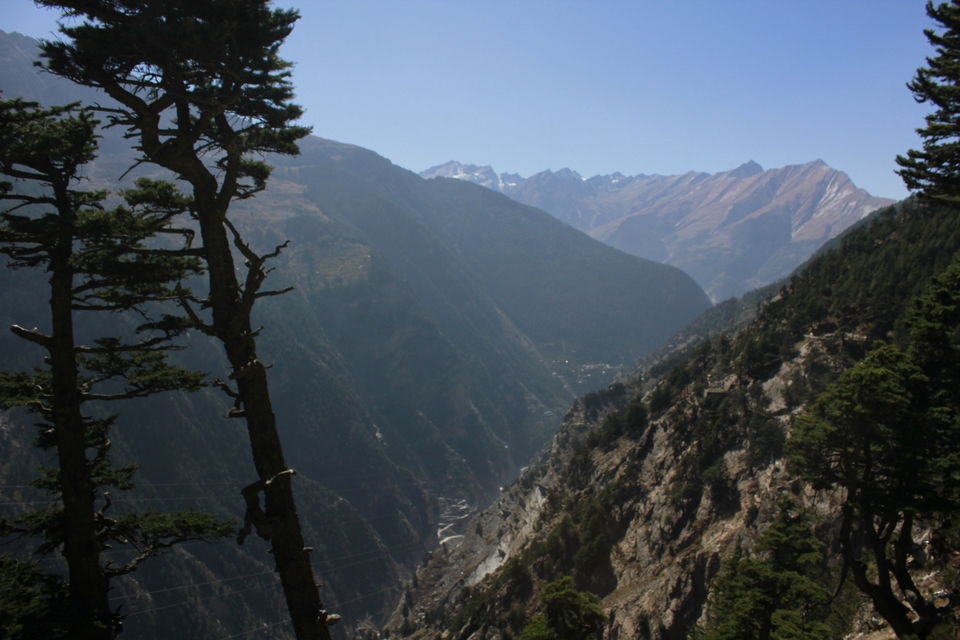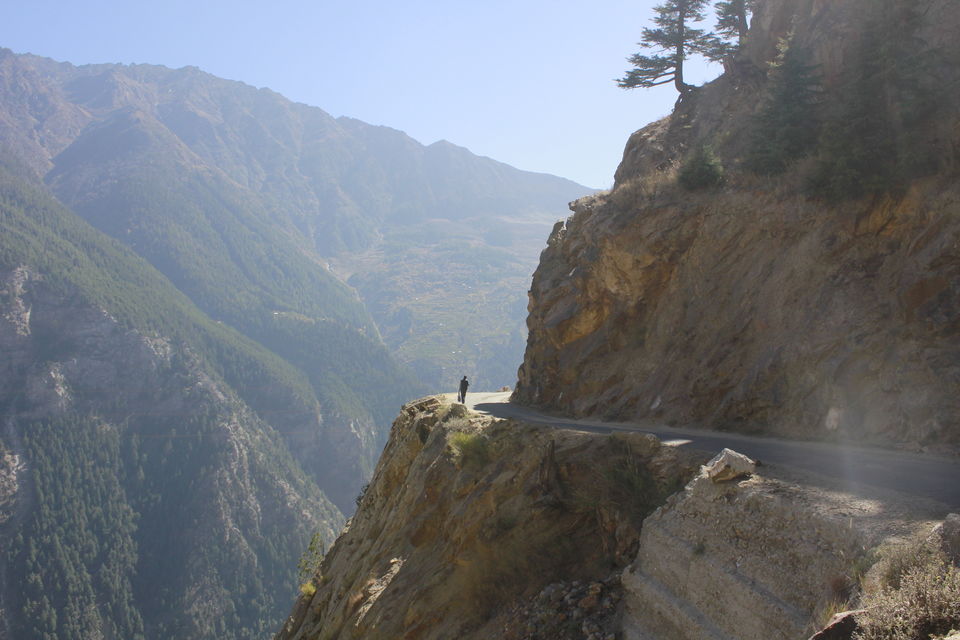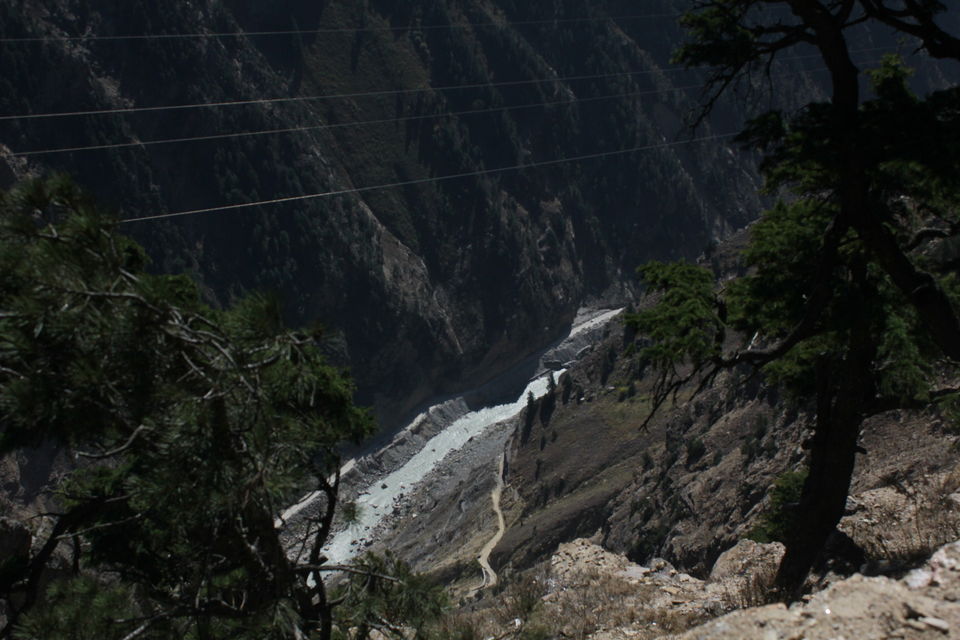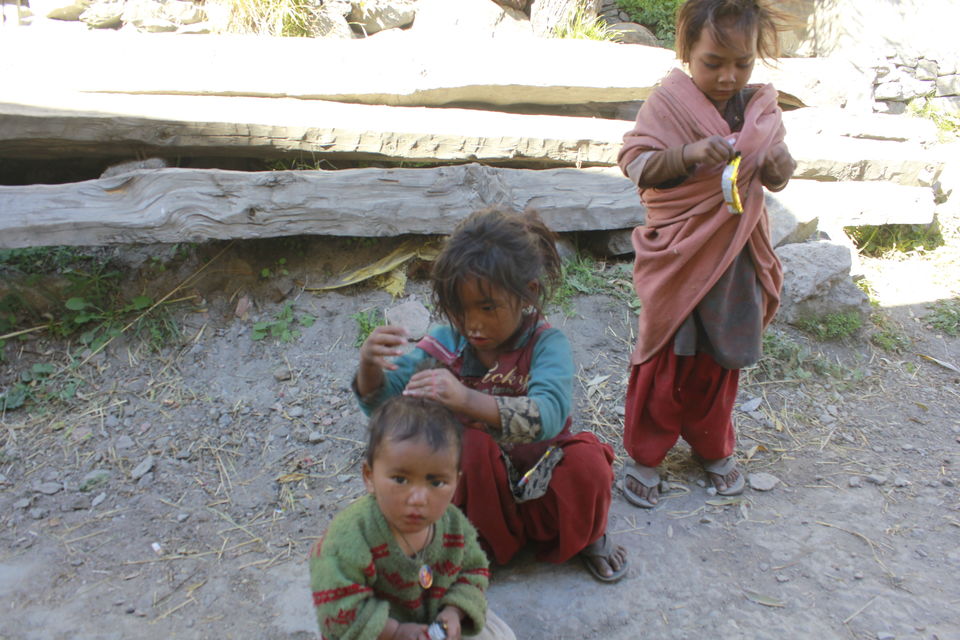 The next day I visited temple at Kothi and Brelengi Gompa monastery and also visited the bazaar at Peo. After spending two days in Kalpa , I decided to head to Sangla valley, while purchasing ticket in the bus the conductor mentioned that the bus heads to Chitkul from Sangla - and in the nick of moment I purchased ticket to Chitkul.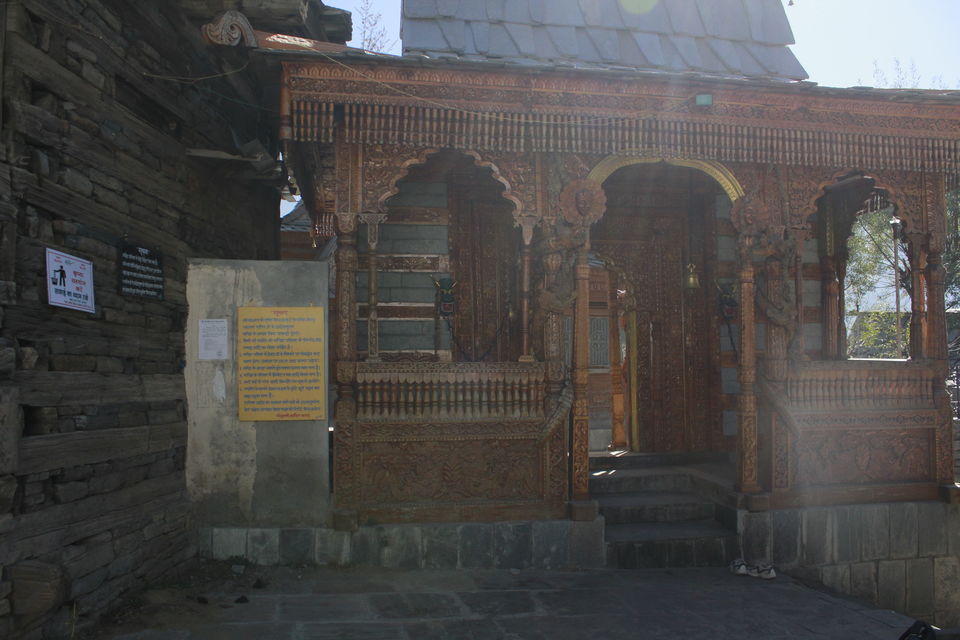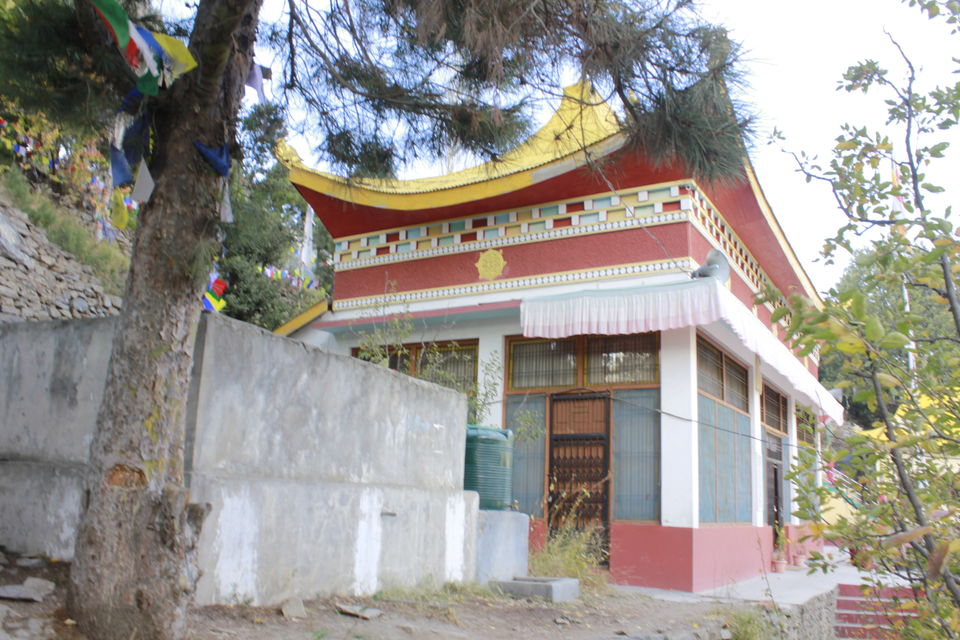 The journey from Reckong Peo to Chitkul was a wondrous one...and nearing Chitkul the roads get more dreadful ( you would actually question is this even a road for buses to ply), air gets colder but nevertheless a beautiful journey...the first sight of Chitkul was a surprise to me since it was way too beautiful . Initially I was apprehensive about finding accommodation considering its the last inhabited village and its near the Indo-China border there are very few guest houses but I managed to find one :).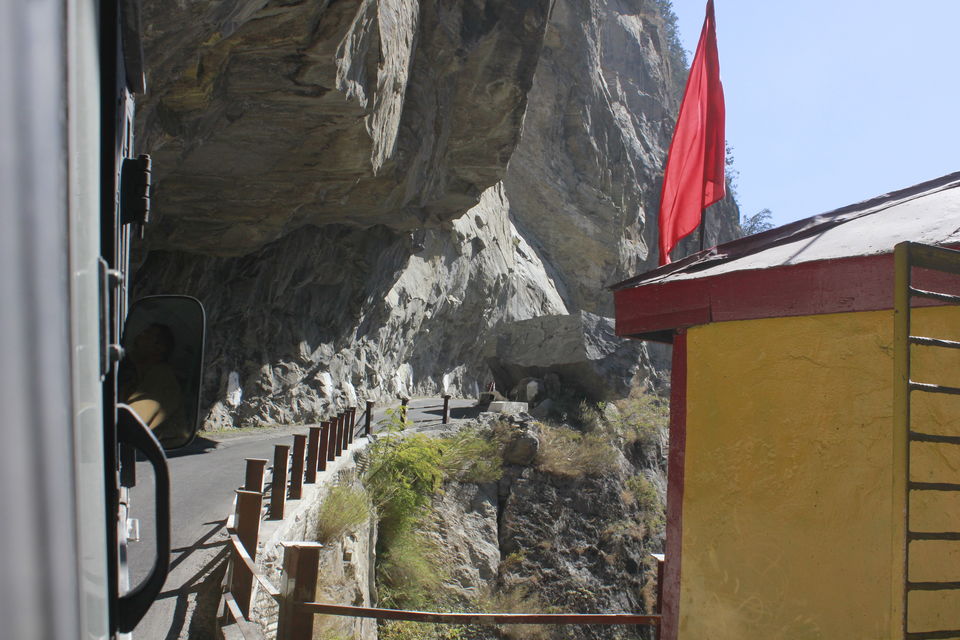 Anyway , If I have to describe about Chitkul in one word then "numinous' probably will be apt ...A short walk from the home stay and bam the Baspa river....so now picture this....you got the river flowing in front of you and when you look around ( 360 degree) ..completely enclosed by the mountains....up-close...few jagged peaks...few crinkled peaks, few snow clad peaks, pine trees covering one portion of the mountain like a blanket..air being ice cold...now the word numinous justifies it isn't it :) .. Its such a beautiful village ...one moment you close your eyes and when you open them to such beauty there's that feeling of divine peacefulness...if I can put it that way...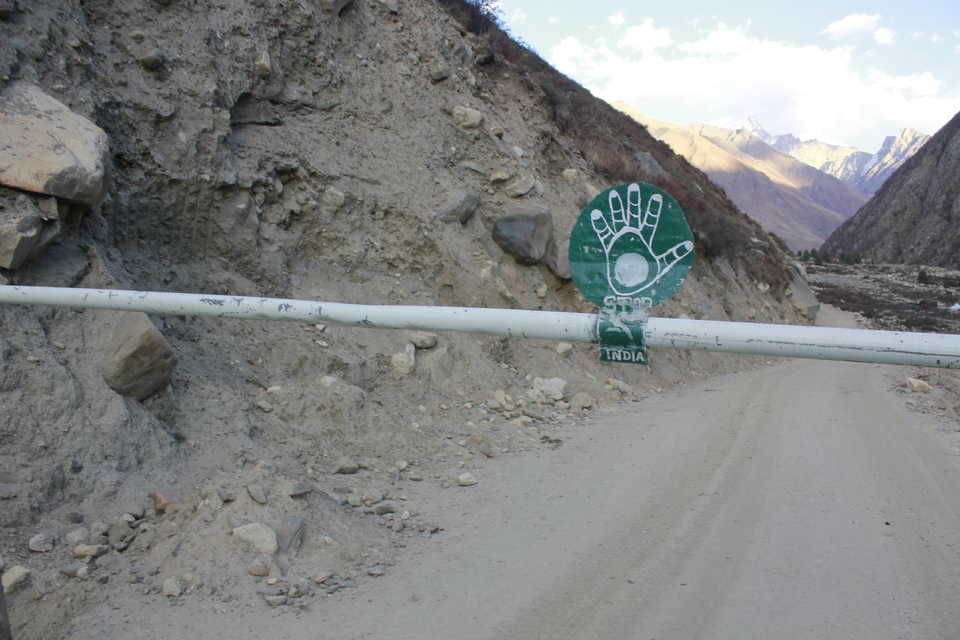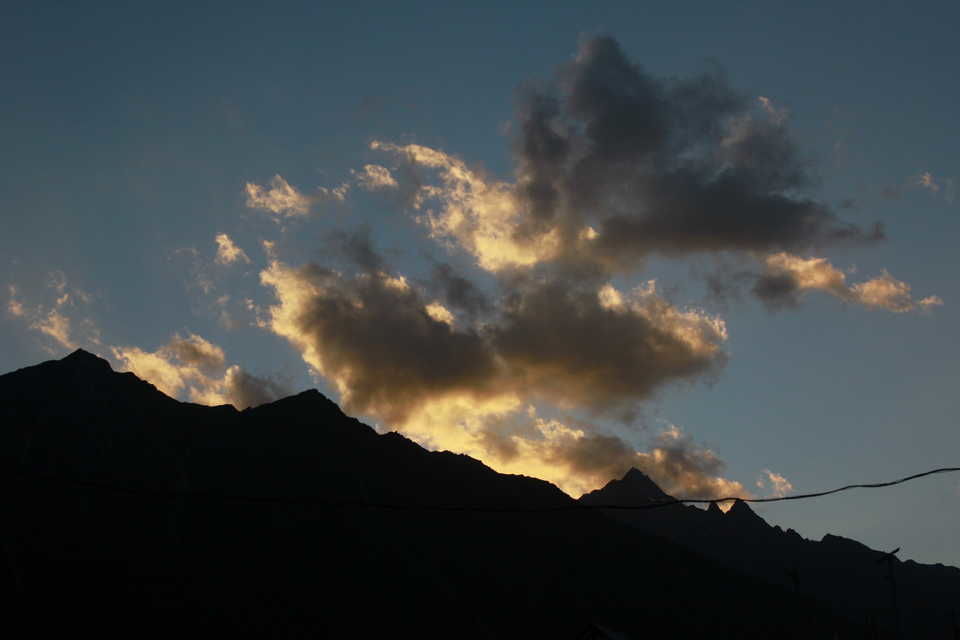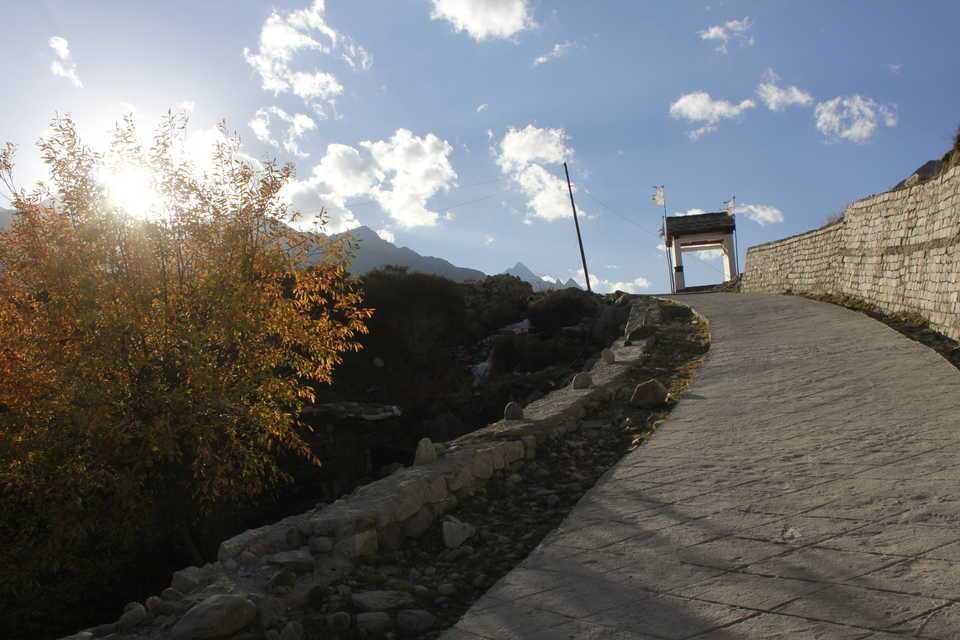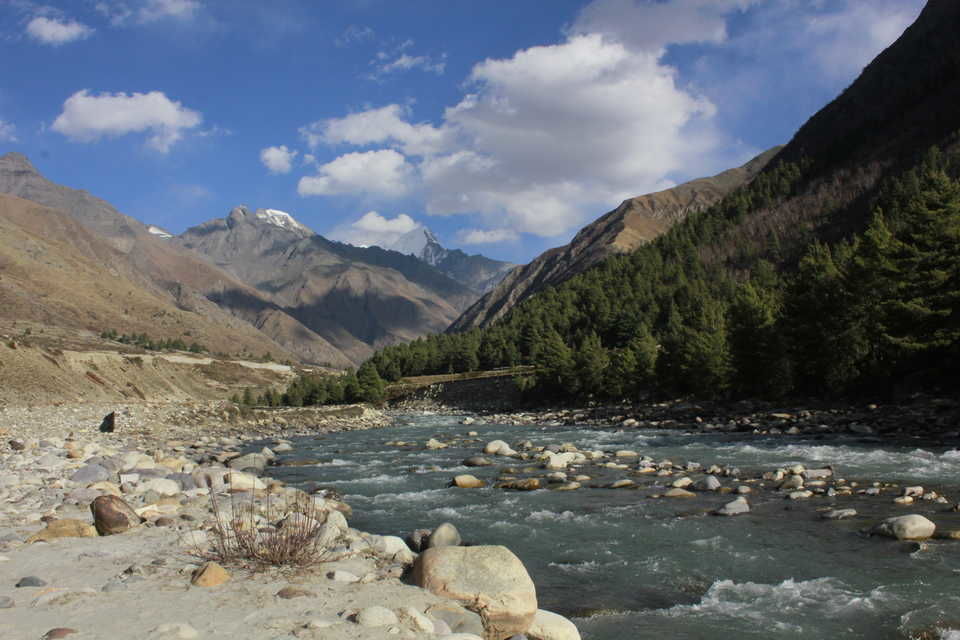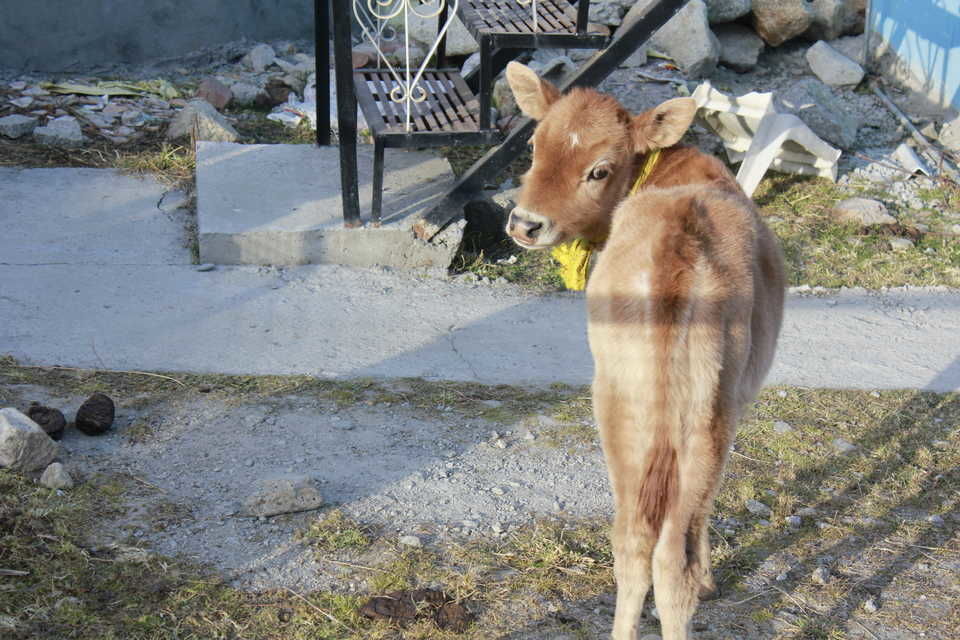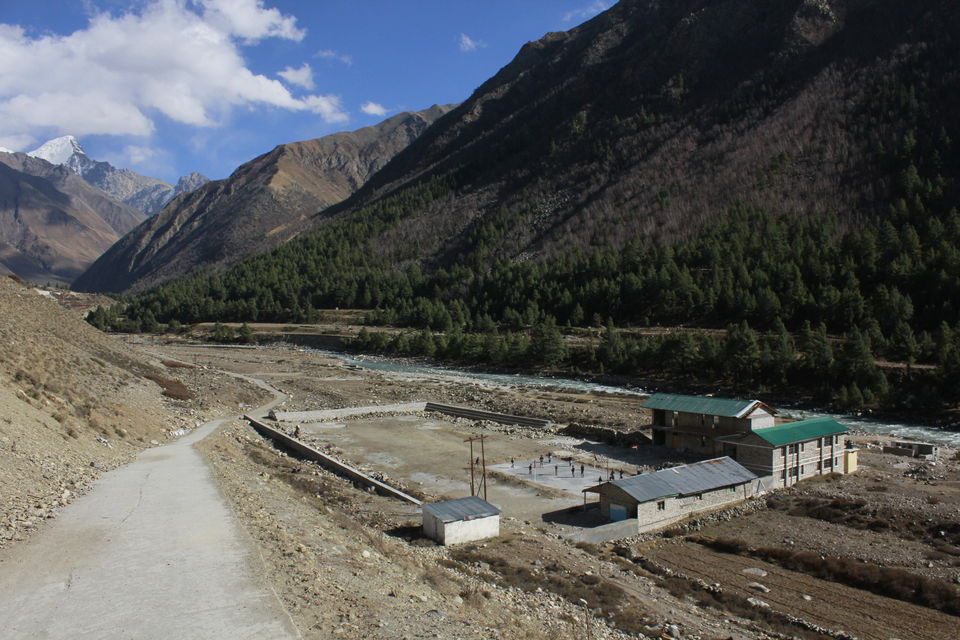 The only other person who was staying in the lodge was a young chap from the US who had been exploring HP from past few months and he had plans to explore HP for a couple of more months!!! Blessed soul indeed !!!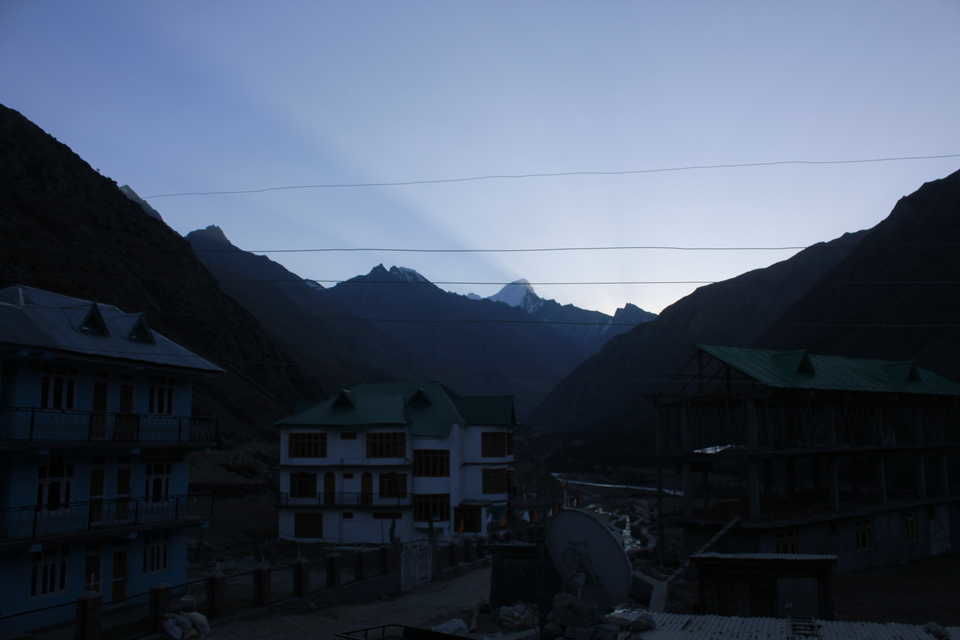 I tried to hike up a mountain ...just a bit ...owing to my knee injury I have to wait a while to get back to trekking anyway the portion I was trying to hike consisted of loose gravel and shrubs here and there...with the support of shrubs I managed to climb a bit but then I realized its a stupid mistake since getting down will be impossible due to the loose gravel and I had to come down sliding ;) thankfully didn't have torn pants ;)
After a two day stay here I thought of heading to Sangla valley but I headed to Peo to board a bus to Delhi....considering it was the Diwali weekend the bus was overcrowded and being a 20 odd hour journey from Peo to Delhi I was in for a ride . On the way to Delhi( via the Shimla route) the bus passes through treacherous roads in Kinnaur valley - known worldwide for the precarious roads ;) ;) enough to sink your heart to the stomach and at few turns you will literally be at the edge of your seat - With my seat being a middle one I was sandwiched between two men one of whom was a 60 year old but luckily they were decent and good company...And the 60 year old man was from Peo so he did tell me stuff about Himachal.
Off course my heart sank while leaving Dev Bhoomi....it always feels like home when at the mountains...a home away from home... and peace restored back to the soul ( though I have learnt from meditation classes that peace and happiness are an inside job) there is that sense of calmness and stillness within you...
This has been a lesson learning experience...things always don't work out as we plan and what ends up will surely be better than what we had planned- we have to keep faith and face our fears!! A trip meant to be a group trip ended out in a solo adventure ... And in the end of it I'm totally in love with solo travelling because the only other friend that you have is yourself ;) ;)
....A journey that will be chiseled in my soul...journey of exploring Kinnaur valley...
Ab se Himachal meri jaan ;) ;)
Frequent Searches Leading To This Page:-
7 nights 8 days himachal package, 9 nights 10 days himachal package, himachal tour package for couple with price, himachal pradesh tour package for family, himachal tour packages for couple, himachal tour package 5 days