So it was from a very long time I have been thinking of doing my first solo trek. Finally I decided to do the Chandrashila - Tunganath Circuit. Chandrashila trek is an easy trek which can be done solo with duration of around 3 days. I had read a lot about the beauty of Tunganth trail and the scenic view of the himalayas we get from the chandrashila top. I booked an overnight bus from Kashmiri Gate ISBT at 9:30 pm. Reached Rishikesh at around 3:00 am . From Rishikesh direct buses are available for Rudraprayag . From Rudraprayag, you have to take a bus to Ukhimath. Regular cabs are also available from Rudraprayag. Fortunately I got a direct bus from rishikesh to ukhimath. The bus starts at 4 in the morning. The drivers of Uttarakhand Transport Corporation are truly legends. Even in the mountains they have the skills to drive the bus like a F1 car. Surprisingly, I reached ukhimath at 8:30 in the morning . From ukhimath , there are two options either you can go to Saari Village and trek to Deoriyatal which is a short 2-3 km hike. You can spend the night at Deoriyatal. The other option is to directly go to Chopta and start the chandrashila trek . Its a steep 4 km trek which takes around 3-4 hours depending on your speed. There are a few accommodation options available at chopta. Since I had reached early and I had the whole day to myself I decided to do the Chandrashila Trek first. Options for going to chopta from ukhimath are limited , specially if you are travelling alone. The cost of the taxi upto chopta is 1000 bucks . You can share it with other travellers to reach there cheaply . I reached chopta around 9:30 in the morning. Ate a light breakfast at Chopta and started my trek towards Tungnath - Chandrashila at 11.
The trek is well marked and straight forward so you dont need a guide. It can easily be done alone. Dont forget to carry enough water for the trek since there are no shops on the route and the trek becomes pretty steep .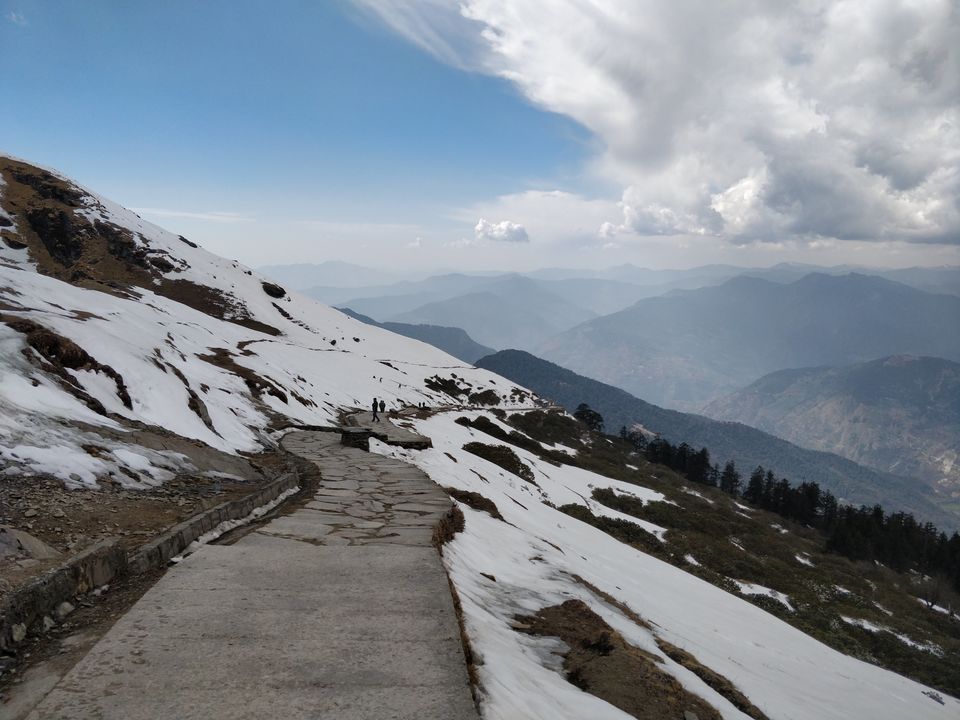 Tungnath
Tungnath is the highest Shiva temple in the world and is the highest of the five Panch Kedar temples located in the mountain range of Tunganath. It is situated at a height of 3,680 m. The mythological background of Tungnath Temple is associated with the epic Mahabharata. Vyas Rishi told the Pandavas that they were guilty of killing their own brothers in the war and their sins would be expiated only if Lord Shiva pardoned them. Pandavas began to search Lord Shiva in the Himalayas and Lord Shiva kept avoiding them because they were guilty.
In order to escape from the Pandavas, Lord Shiva disguised himself as a bull and took refuge underground. The places where the parts of the bull were found are now renowned Shiva temples. Tungnath Temple is the place where his hands (bahu) were supposedly seen.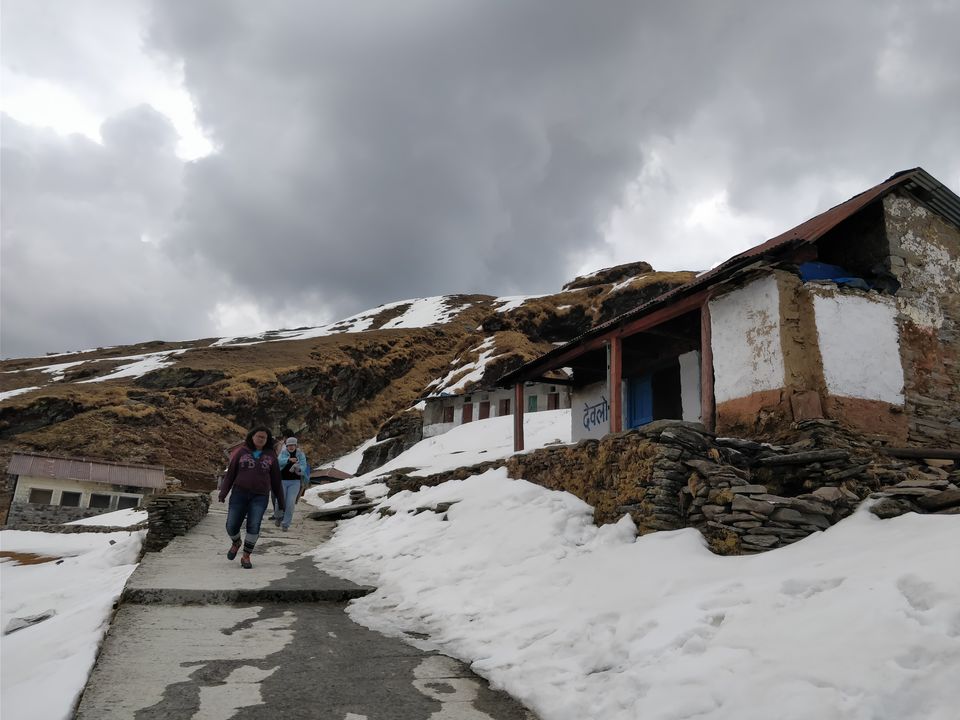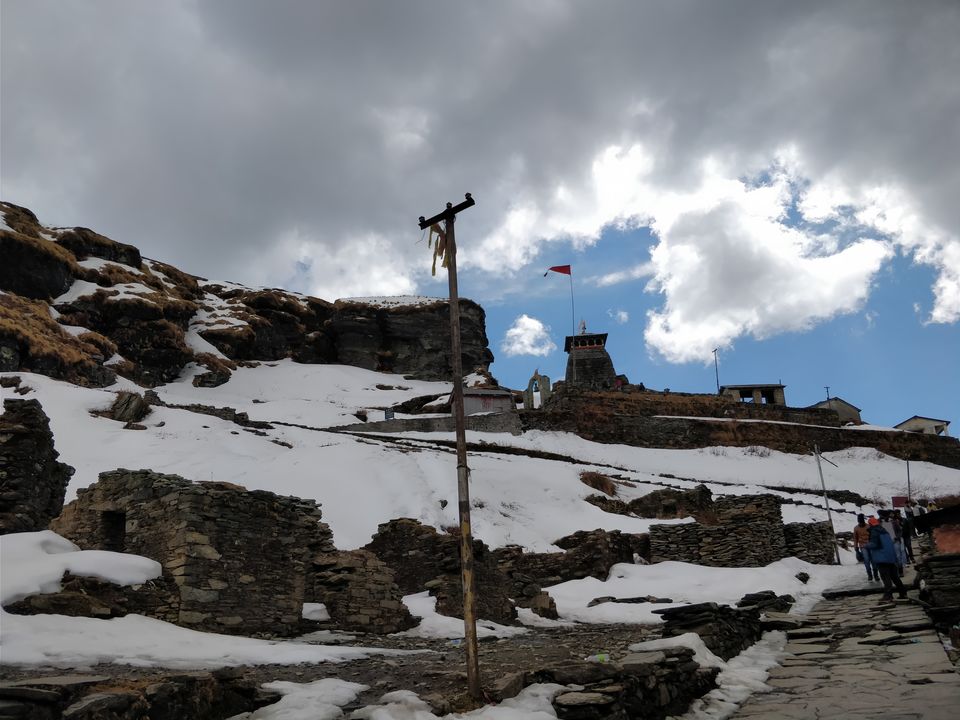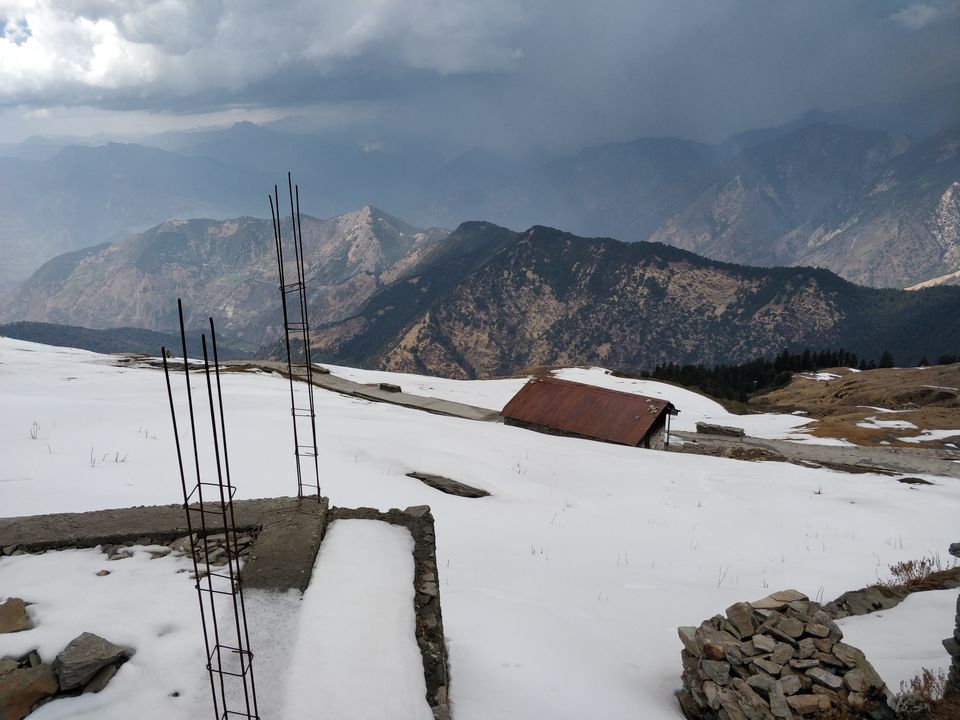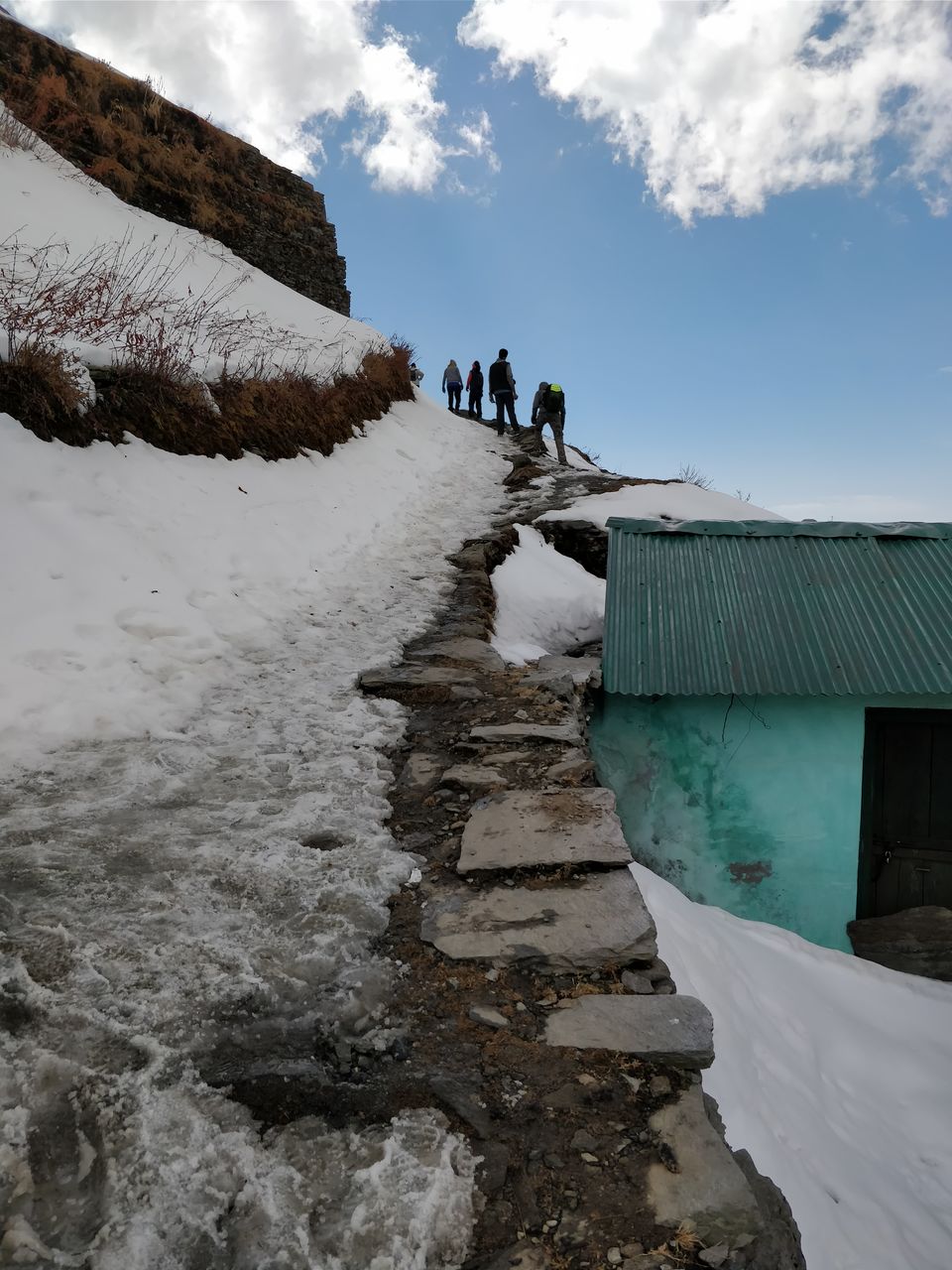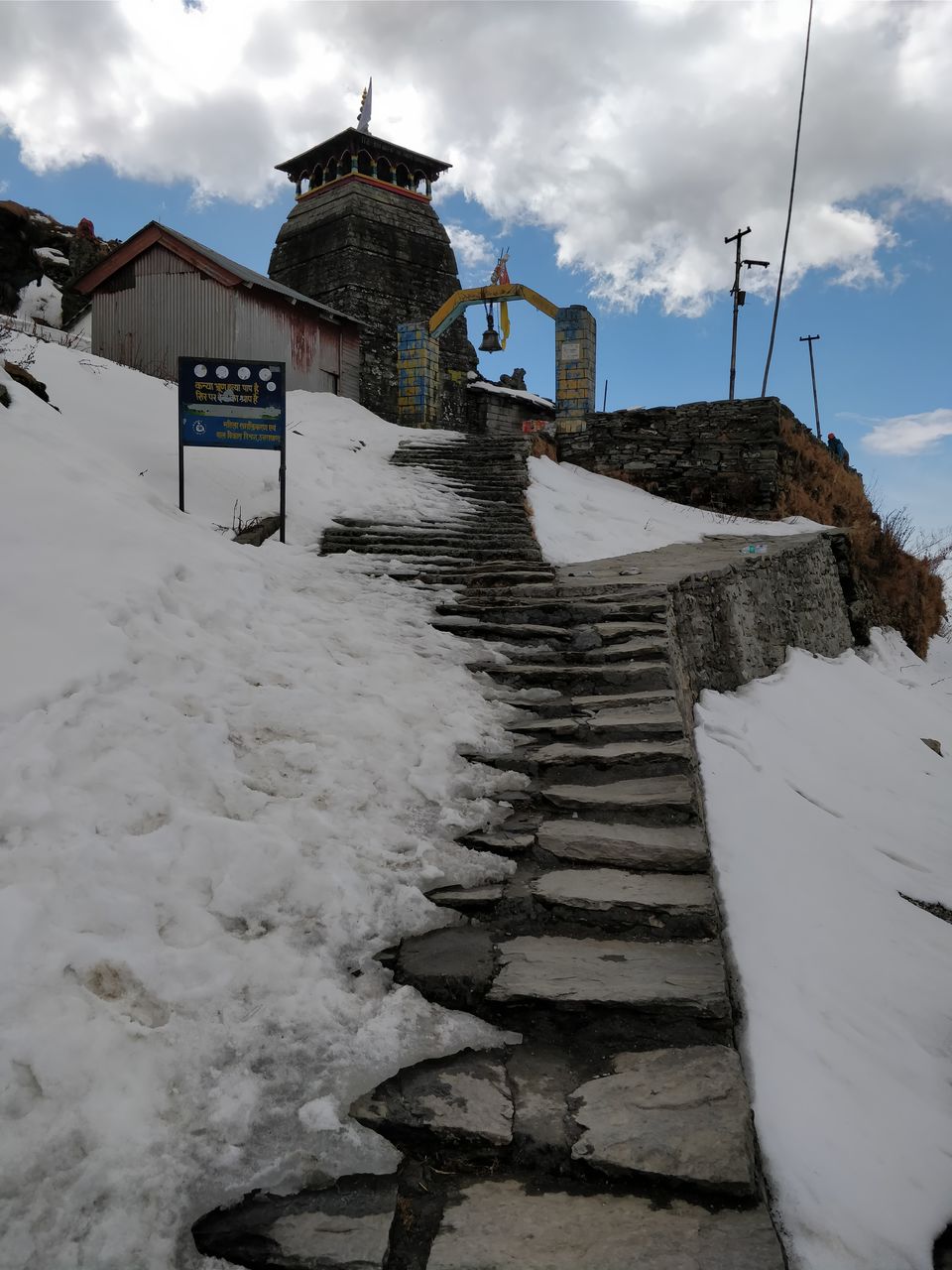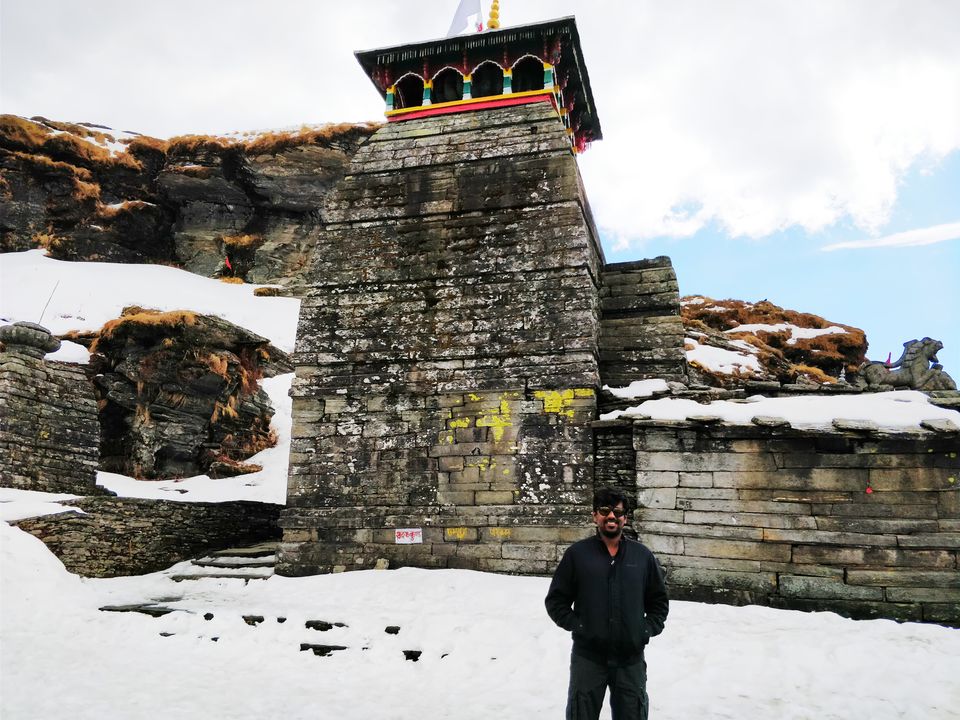 Chandrashila
Chandrashila is the summit of Tungnath and is located further 1 kms from Tungnath at a height of 4000m. The trek becomes much more difficult from here as the path is not well defined and the height increases steeply. This peak provides a spectacular view of Himalayas,especially Nandadevi, Trisul, Kedar Peak, Bandarpunch and Chaukhamba peaks. There are various legends associated with this place. According to one of the popular legend, this is the place where Lord Rama meditated after defeating the demon-king Ravana.Another legend says that moon-god Chandra spent time here in penance.The Beauty of Chandrashila is Incredible.It is an impressive vantage point that offers 360 degrees panoramic views of the mighty Himalayas.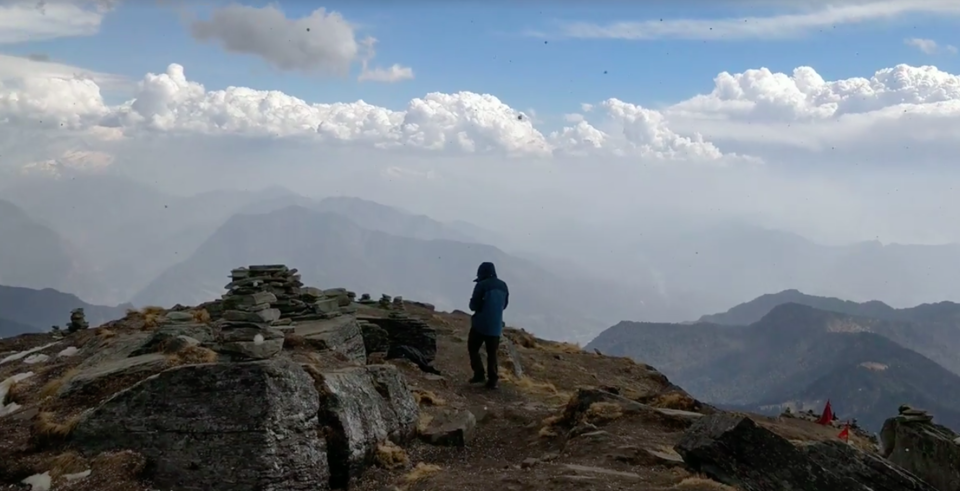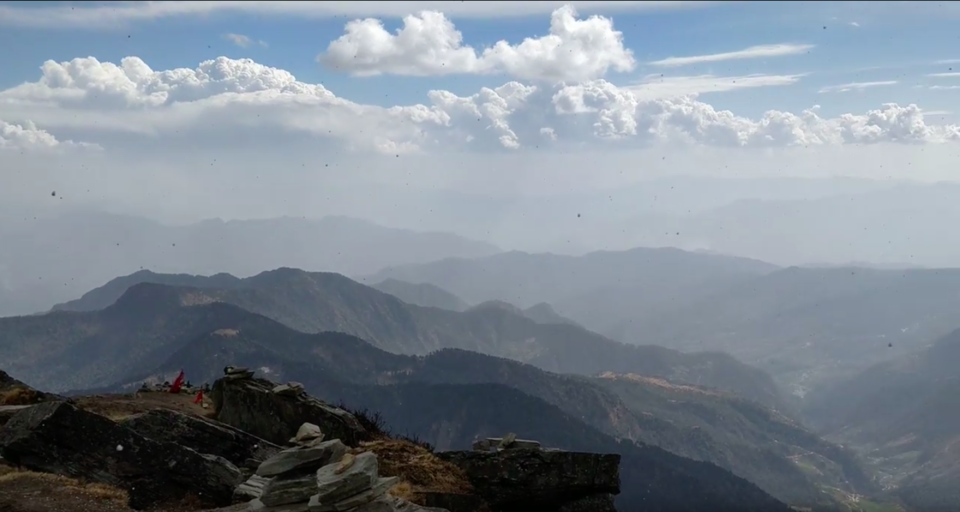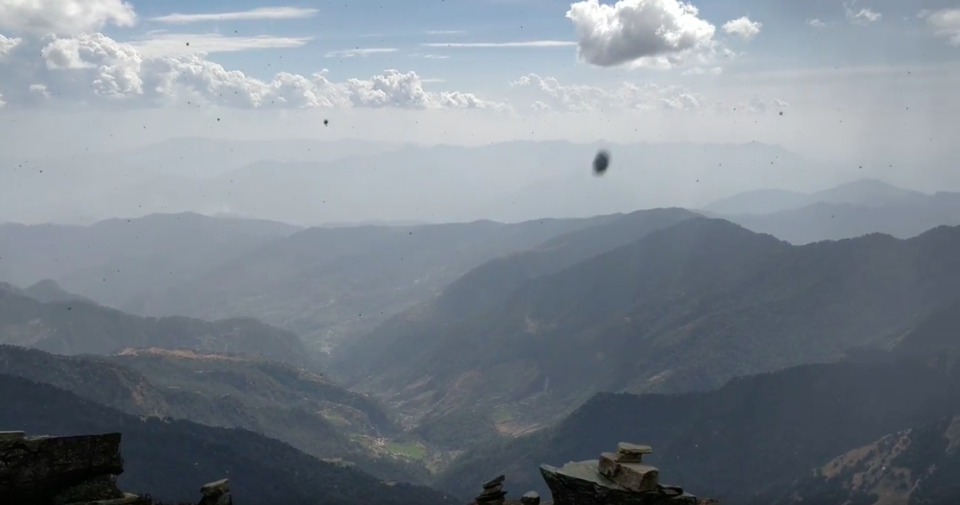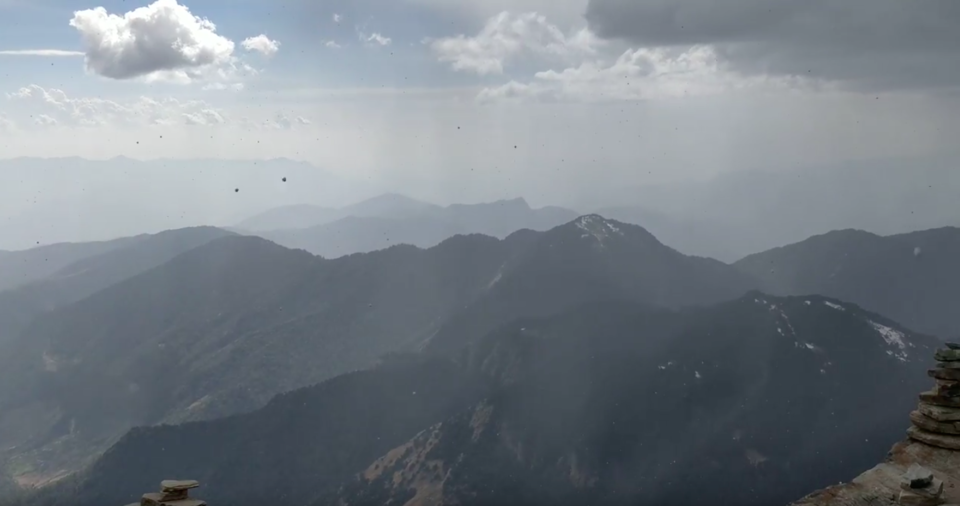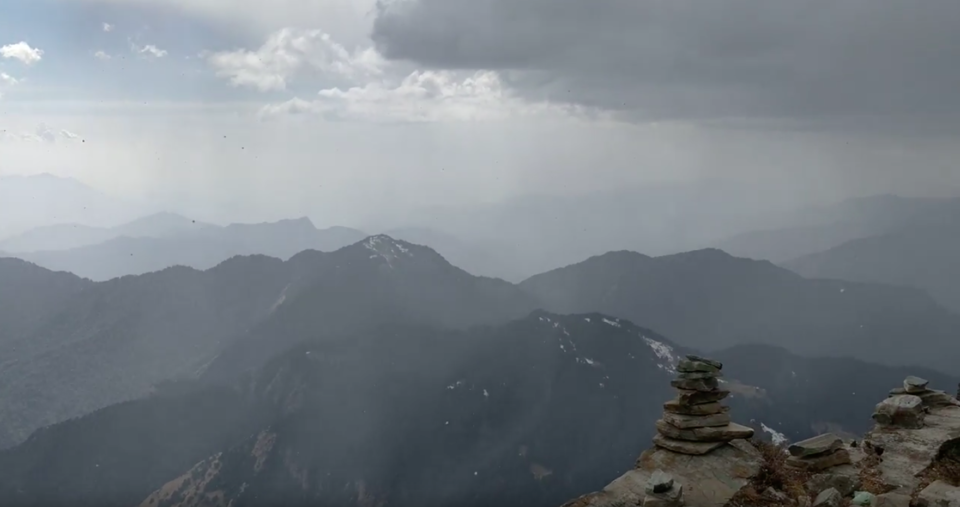 The sight at the summit is just breath taking. Travelling solo gives you an experience of a life time. It makes you fall in love with yourself, enjoy your own company, increase your self confidence and let test you your own limits. And guess what you eventually find out that there aren't any !
I came down at chopta around 4 in the evening. I wanted to go down to Saari village for Deoriyatal but did not find any conveyance. Most of the shared cabs go back by 3 pm. So I decided to stay the night at chopta. You can easily get a room at Rs. 500 per night. The temperature went down to 2 degrees in the night . Next day, I took a shared cab for saari village from chopta. Reached saari by 9 am , had a heavy breakfast and started my trek for Deoriyatal .
Deoriyatal
Deoriyatal is a small mountain lake situated 3km from saari village. The lake is known for its wide 300° panorama. Mountains like Chaukhamba, Nilkantha, Bandarpunch, Kedar Range, Kalanag, etc. can be viewed from here.Hindu mythology states that the Devas bathed in this lake hence the name.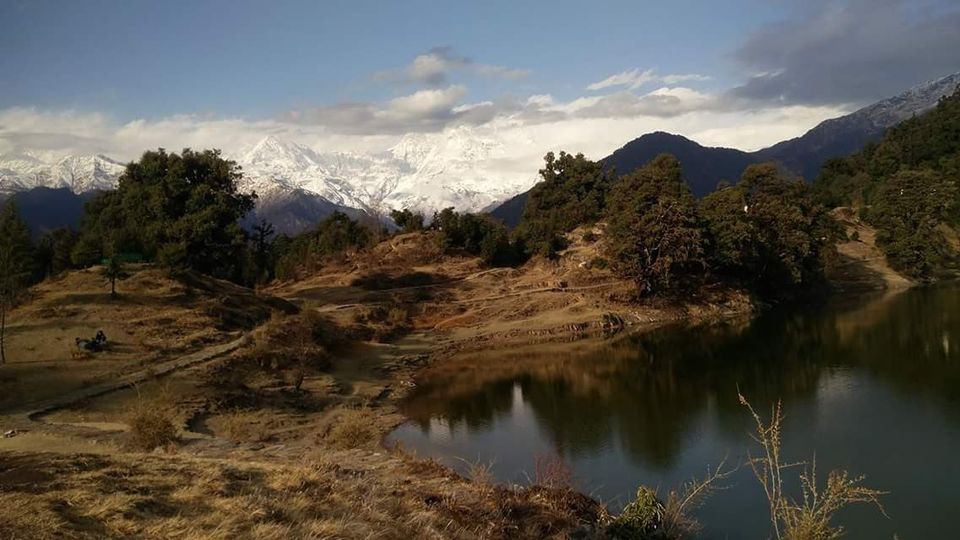 I started my journey back to Rishikesh at around 2 pm and reached there by 10 pm by changing buses at Ukhimath and Rudraprayag respectively.