Wanting to get rid of monotonous city life, she decided to wander around Manali this January to enjoy the first ever experience of snowfall. Spending leisure time with a local family and playing with their kids, snowboarding and making snowman became part of her schedule.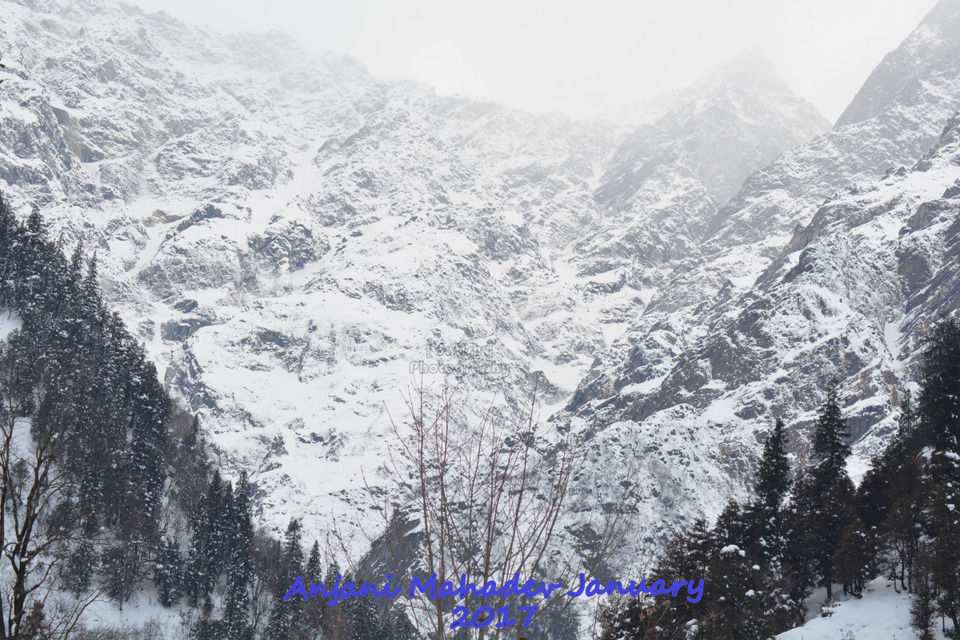 Almost after 4 days, she received a call from one of her nomad friends who insisted her to explore Solang valley and try doing snow trek to Anjani Mahadev. Upon insistence, she decided to get information about the place. With the help of few blogs, she learnt that Anjani Mahadev, famous for its natural icy formation of shivling also locally known as mini-Amarnath.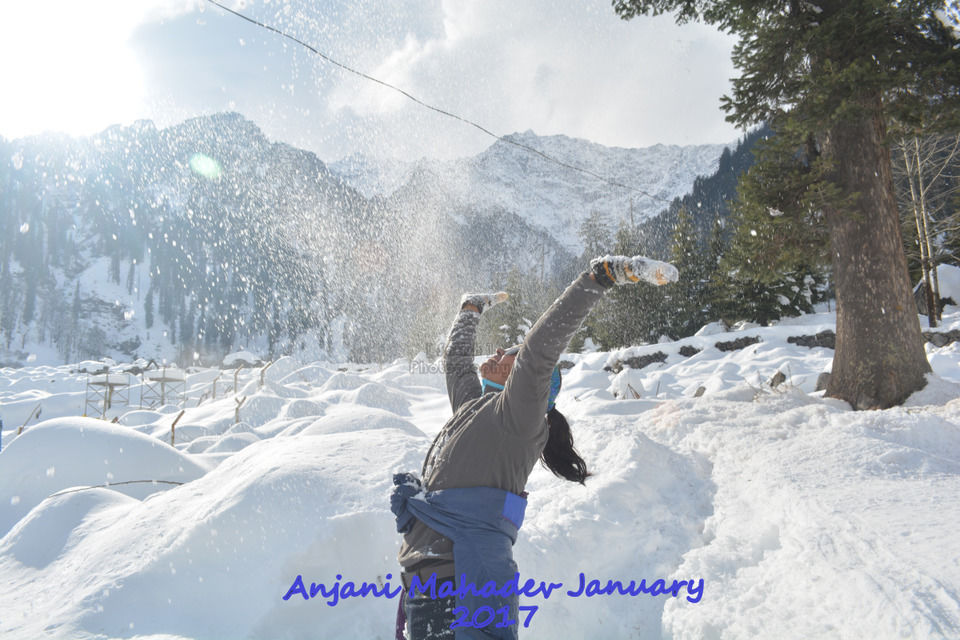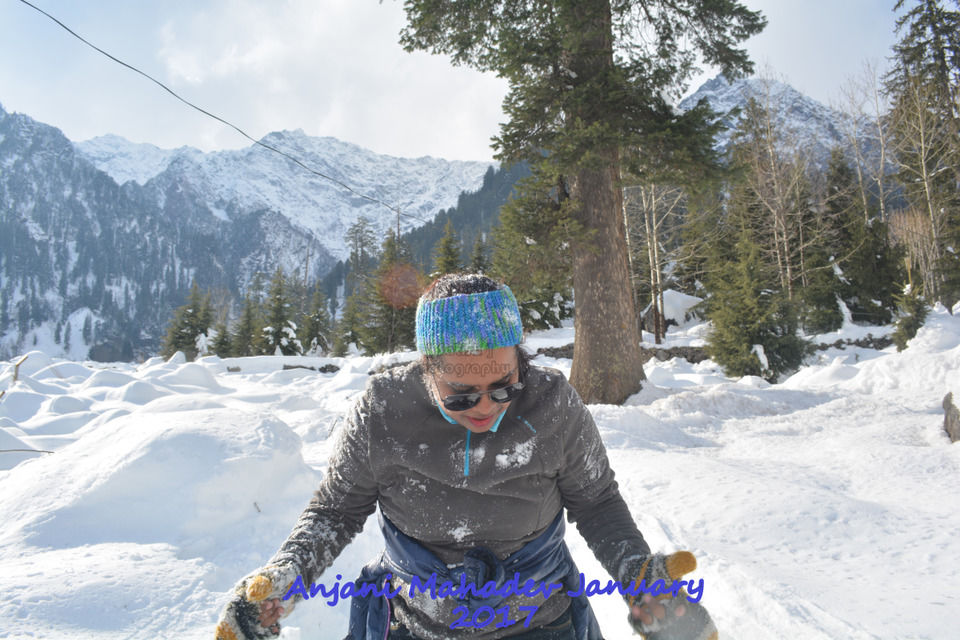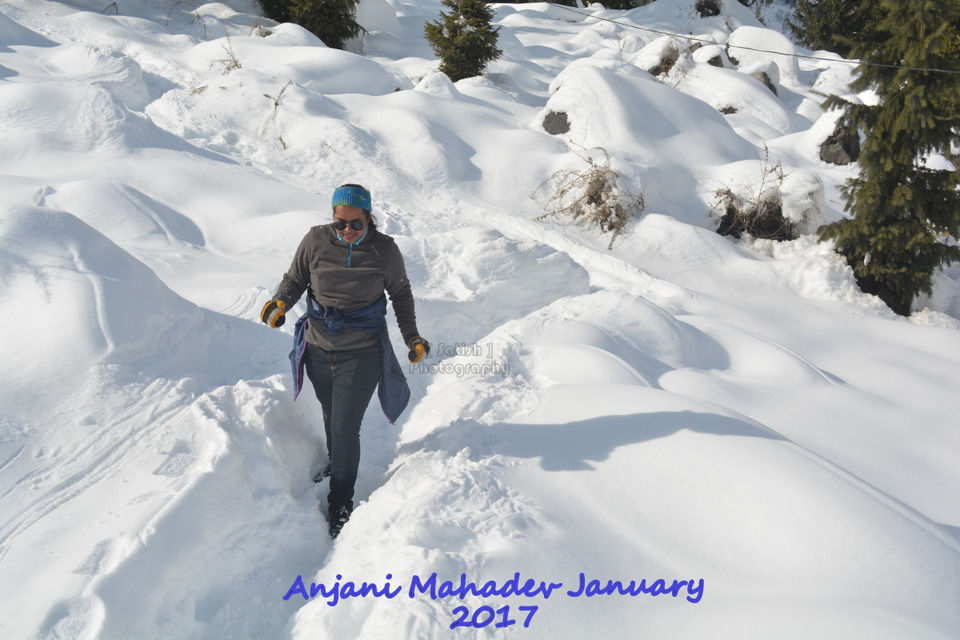 The location was discovered by Guru Baba Prakash Puri Ji Maharaj after a divine vision. Today a beautiful temple adorns the site and is inhabited by holy hermits (sadhus) that welcome any visitor and are happy to serve refreshments and exchange ideas.
Her fortunes were good that due to heavy snowfall, the entire valley was dressed in white. She was skeptical of moving ahead due to many constraints. She was wearing normal sports shoes, which were not water-resistant. Entire trek route had almost 4 to 5 feet snow and there was a thin passage for walking.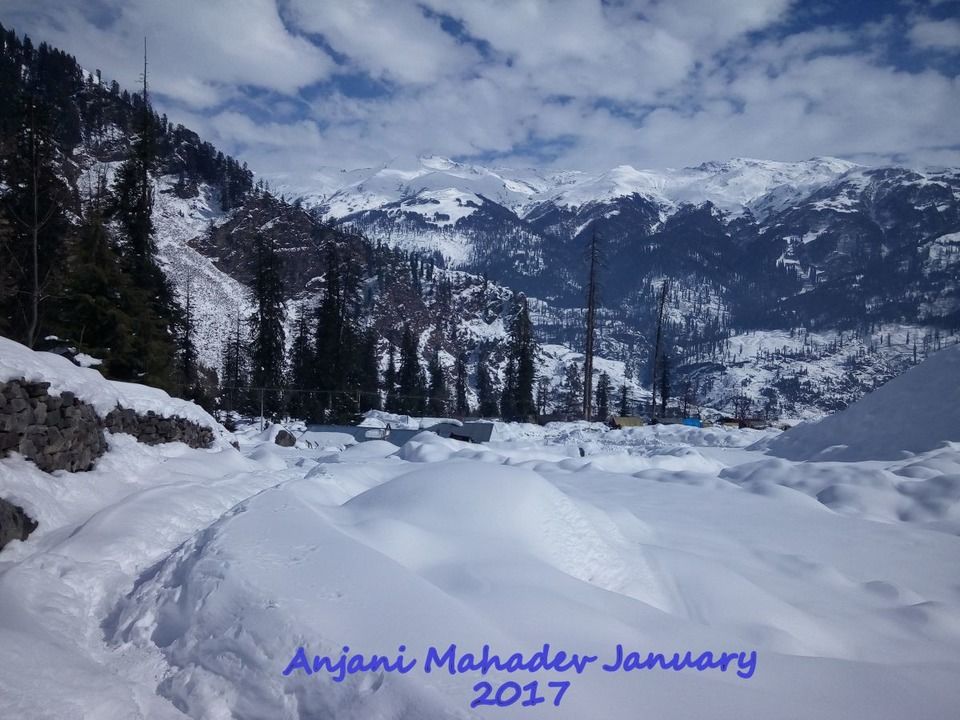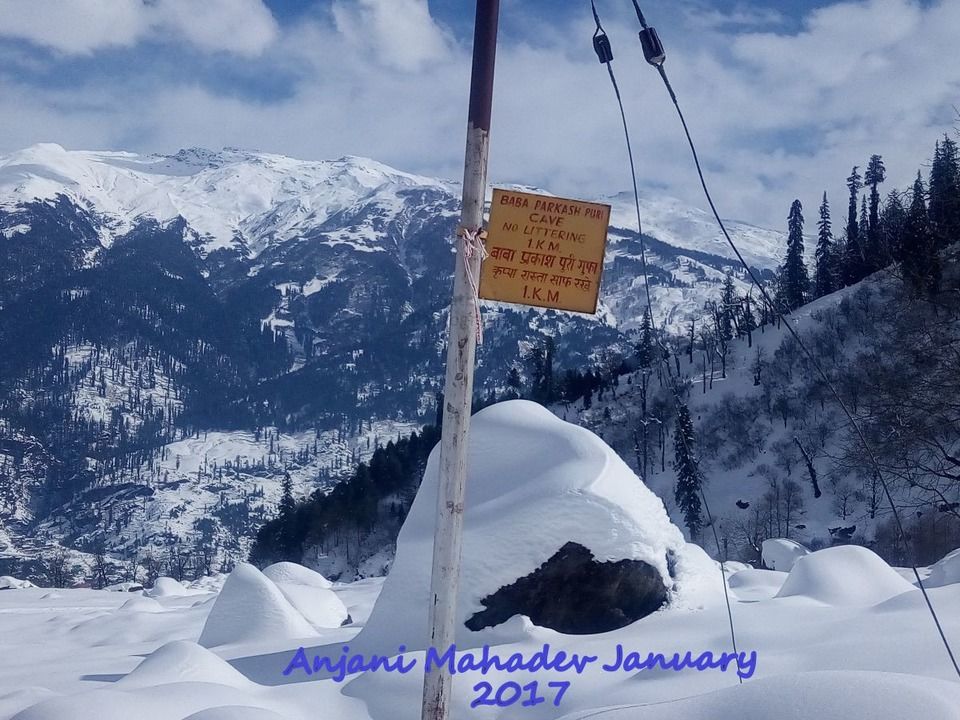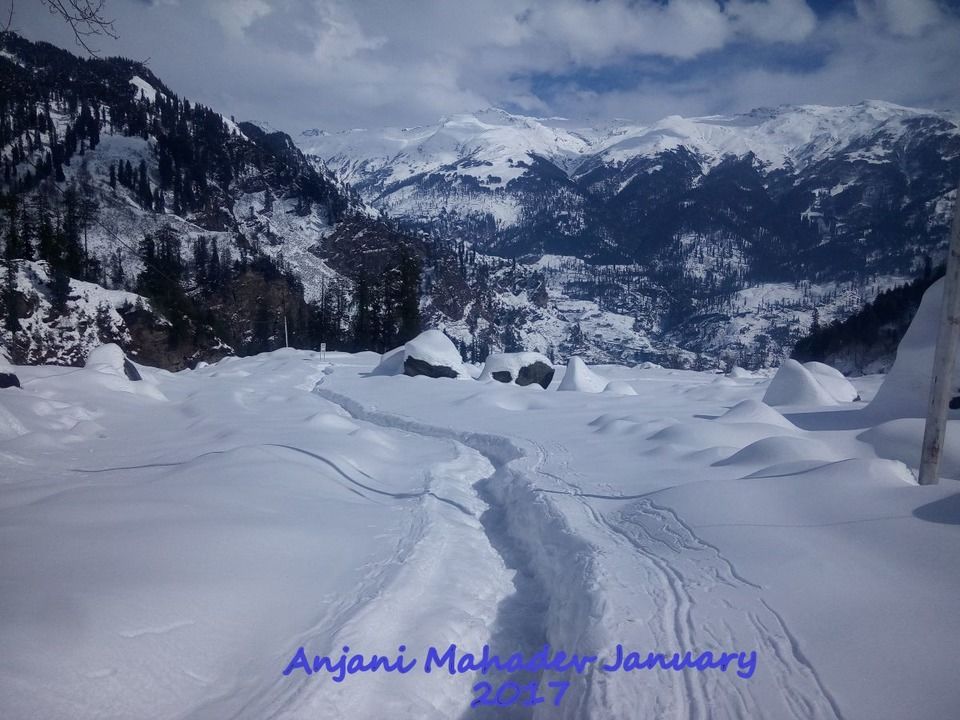 Never had she tried walking in snow and trekking was even beyond imagination. While the entire world was at Solang enjoying skiing and paragliding, she was trying to achieve something. Taking deep breath and conquering all her fears, she decided to move ahead and explore the new destination inch by inch.
A picture is worth a thousand words. Enjoy the gallery and give feedback or additional information, which you may consider mandatory. Enjoy and stay tuned. For further details, please send a message.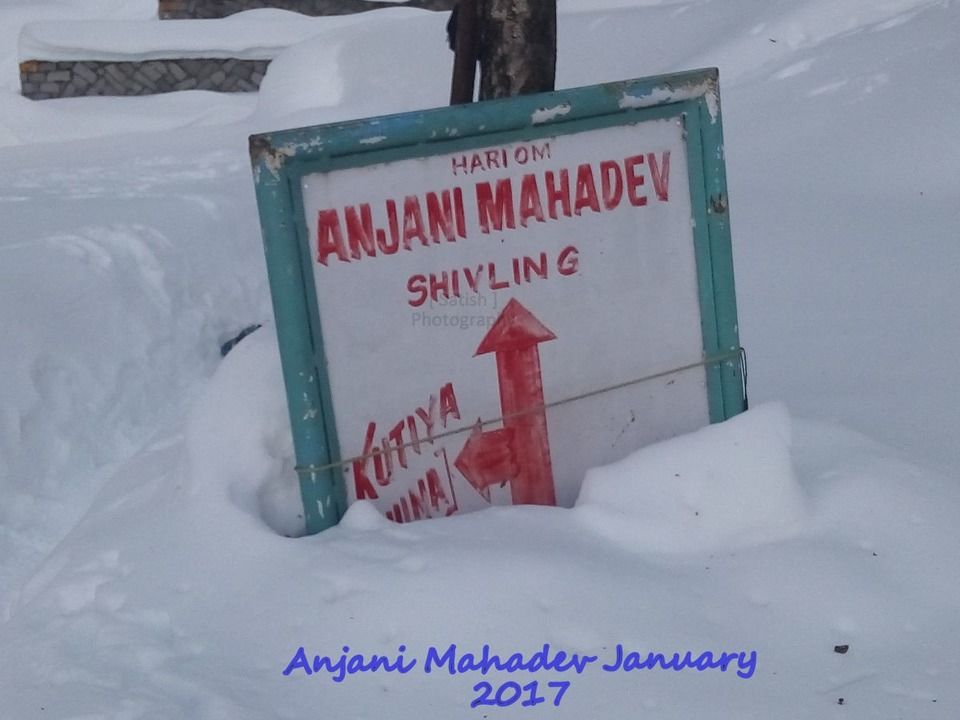 In a nutshell: Trek distance: 3kms approximately Time: 45 minutes to 1 hour depending on snow and may vary from person to person (one side) and return time is approximately less than 30 minutes due to slope. Specialty: Shivling made of ice naturally; a beautifully constructed temple amidst Himalayan ranges and a small stream flowing down the valley completes the beauty.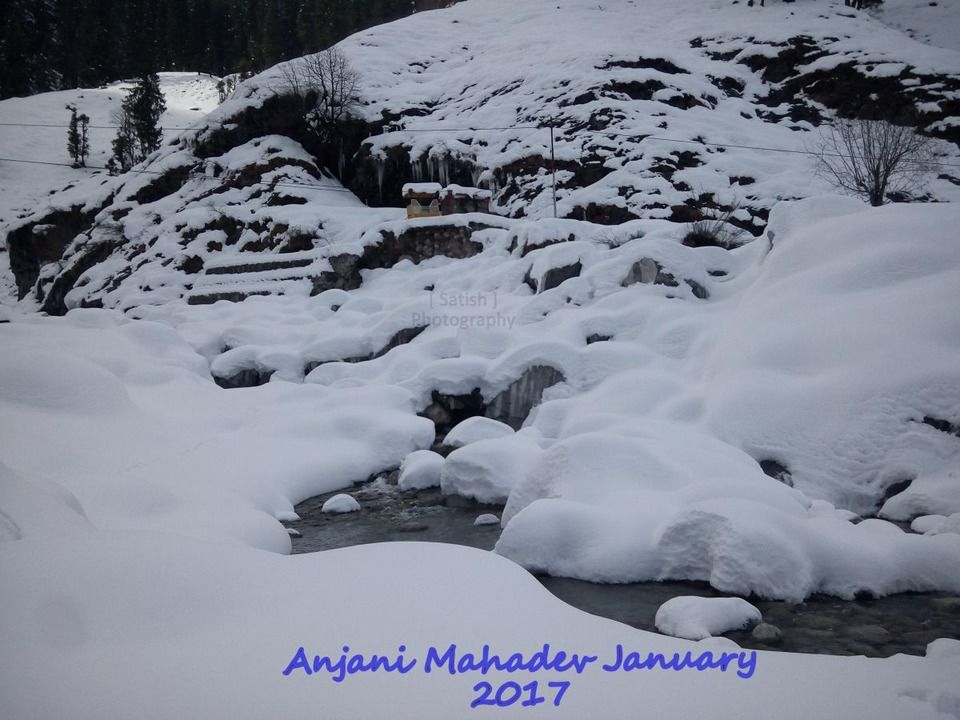 How to reach: From Delhi take over night state run Volvo either from Kashmiri Gate ISBT or a private Volvo from Majnu ka Tila and reach Manali next morning around 9am. From Manali take a shared jeep or private taxi to Solang Valley. The trek begins from Solang Nalaah.
Stay options: Many guest house, hotels and home stays are available in Solang Valley.
This post was originally published on Shelfies Without Wings.