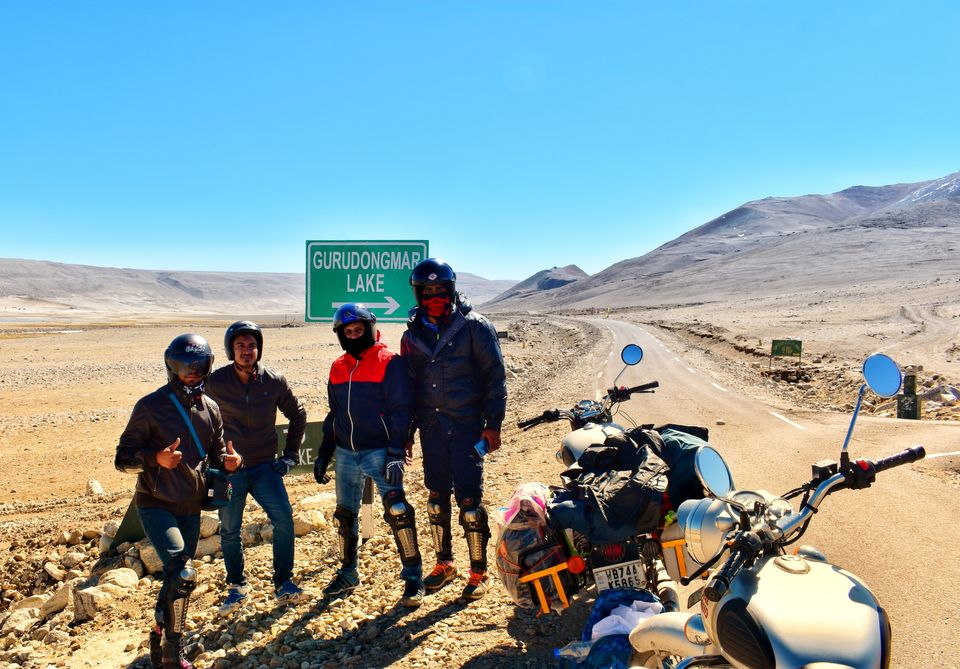 They say you need to confront your fear in order to conquer them! That's what we did! Unexpected..unplanned..unfavourable conditions.. But what kept us moving was the will to reach to one of the highest lakes in the world.. The gurudongmar lake at 17800ft.
Five people..Five different cities.. One aim! Gurudongmar Lake! It was our maiden bike trip.. So we were oblivious of basic things that we were supposed to carry along with us. Nevertheless, all of us reached Bagdogra airport in noon. Hired a taxi which took more or less one hour to just get out from the long taxi queue. Once we got out from the airport we headed Gangtok..which took us about four hours. Enroute you would admire the lush green forest and steep bends and gorge. So enjoying Nepali tracks in taxi, we reached Gangtok by 8 pm.
Well, the good part about being in a group is you don't have to take onus of everything. Each one of us were clear about our so called duties..one arranged bikes and other one hotel.. One was supposed to lead the formation while riding.. Other was to take care of funds. We hired our bikes from Siliguri. The owner got us bikes with safety gears delivered in Gangtok itself. Remember, Safety gears are paramount while riding. We left Gangtok by 11 am and started heading our next destination Lachen!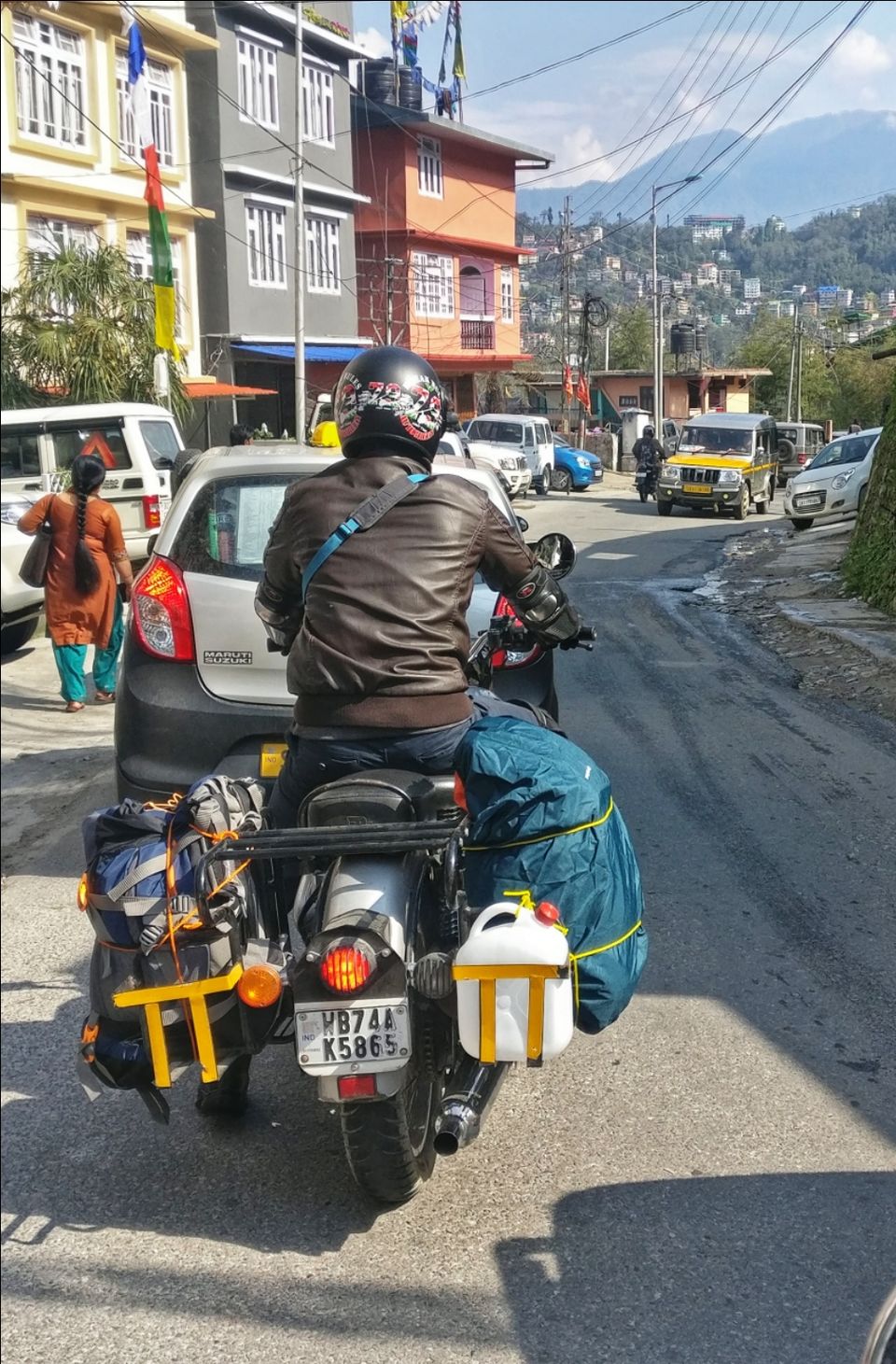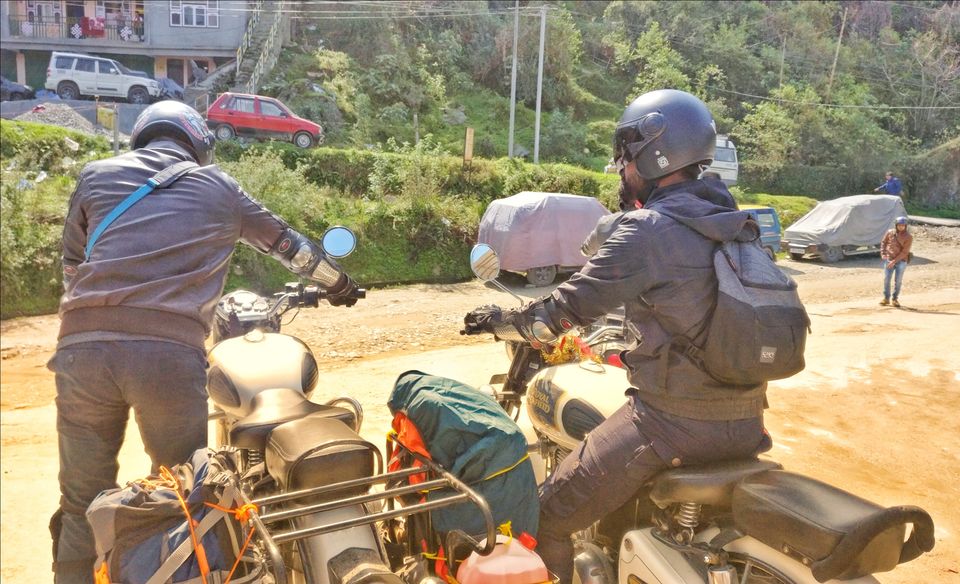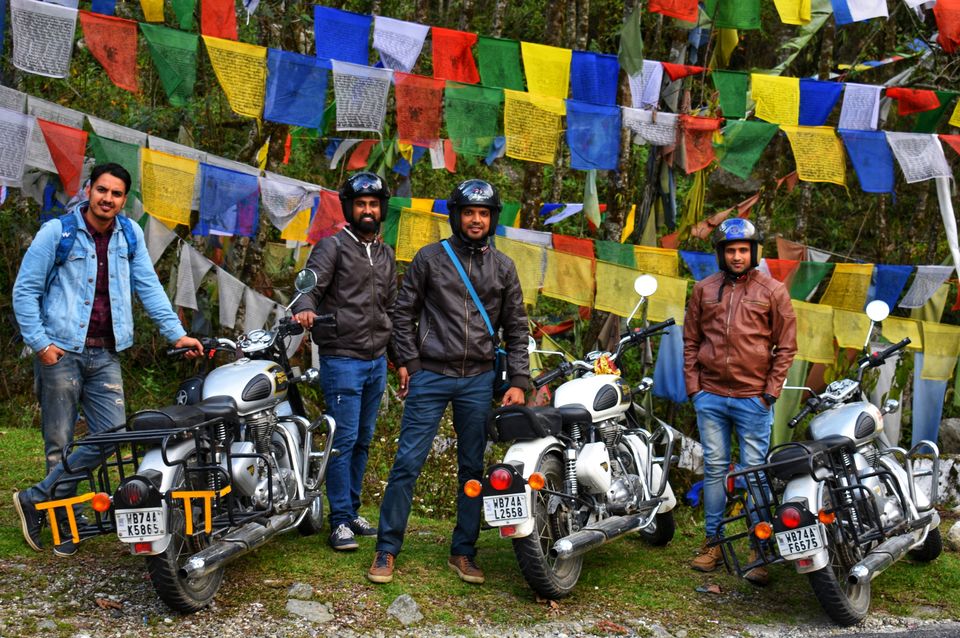 Hardly we had reached half way down, it started raining heavily. We found a shelter and decided to wait for the rain to stop. But weather was not in our favor. So, after half an hour we decided to continue riding amid rain. We put our rain gears on and started heading. Despite of having rain gears we started feeling that our clothes were getting wet. But we didn't stop. Enroute we encountered many bridges built by Army and BRO. We were astonished from the precision of the work done by them. Hats off to them who are behind connecting valleys to valleys. The trembling sound of the wooden planks when your bikes pass over the bridges enthralls you and motivates you to keep moving. We encounterd a lot of check posts of local police which check your permits to enter the valley. The sky was dusking and we finally reached our homestay in Lachen. The owner was amicable and arranged us heaters as we were shivering drenched in rain. Dinner was served hot and was too delicious. Temperature felt down to 1 degree Celsius and entire night we were sitting infront of heater drying our clothes. Next morning we were to depart to our next stop Thangu valley!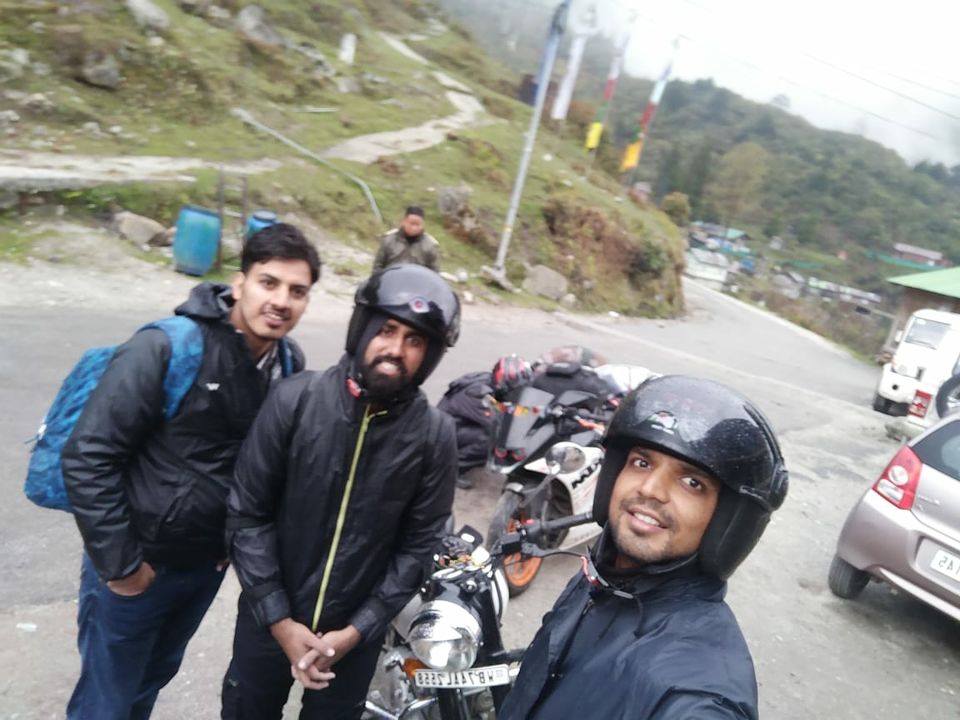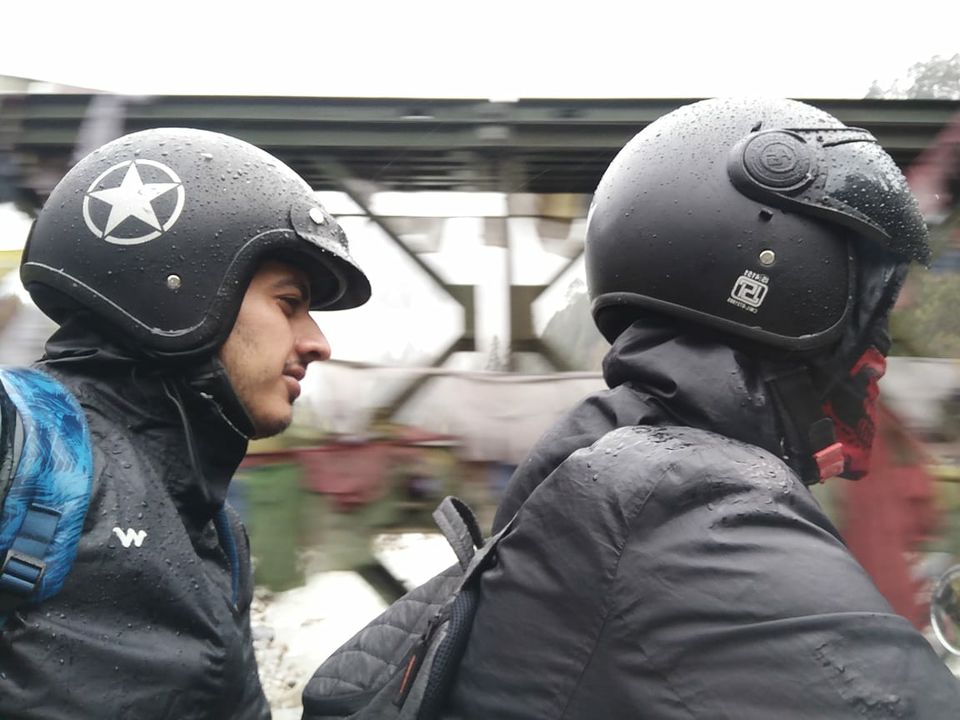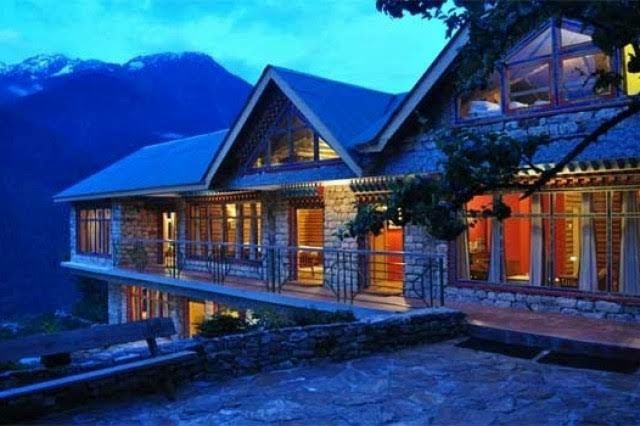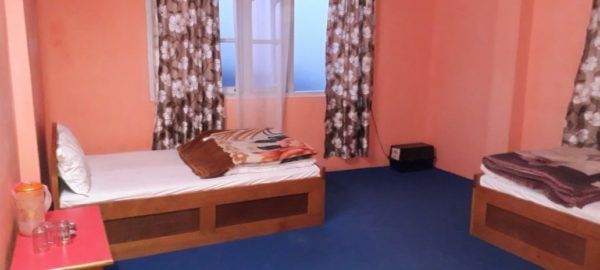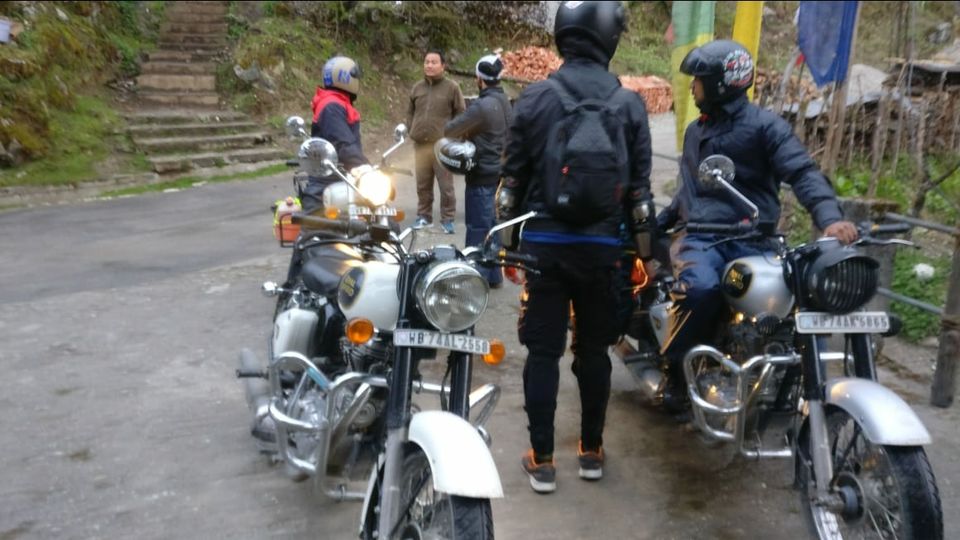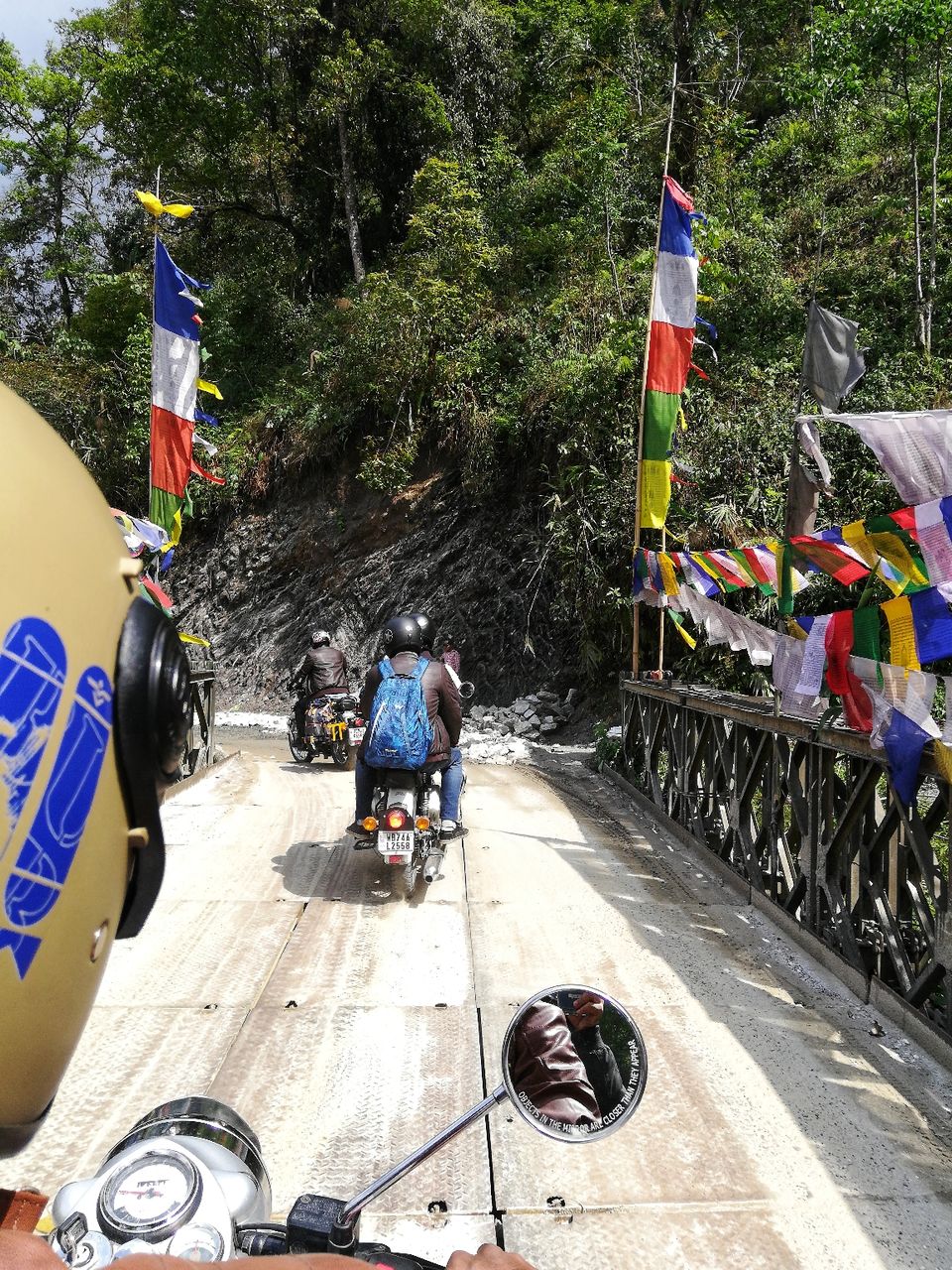 We expected a clear weather while leaving Lachen but it started raining again. Chilling wind and rain were compounding the ride. But we had to reach Thangu valley anyhow before sunset. Roads were also getting worse. At some places roads were too slippery that we almost got our bikes slipped. Then there came a point where there were no roads at all, just pebbles, stones and mud. We kept on riding! Suddenly first setback of our journey cropped up. One of our rider started feeling giddy and was facing problems in breathing due to altitude sickness. The place where we stopped had nothing in the vicinity. Next Army area was about 12kms. We asked the guy to sit as a pillion and moved ahead. As soon as we reached the army camp, we asked them for help. They aksed us to sit next to the chimney inside their bunker. That chimney was a saviour for all of us. Suddenly, what we saw was the mesmerizing snowfall outside. For the first time we all had witnessed snowfall in our lives. Now as everything got normal, we again started our journey. This time not in the rain but snowfall. Yes! We rode amid snowfall! Few kms ahead we found a restaurant where we took a break and had tea and maggi. We also got to meet other group of bikers heading for the same destination. Finally we reached Thangu valley. This village has no electricity and has weak mobile networks. How people survive here without much intrusion of technology is worth experiencing. Thangu being just a small village has no hotels but homestays. Ours was Dragon homestay where the owner was a Lepcha lady. All of us used to spend most of our time sitting next to her kitchen near her stove. Maggi, dal, yak's milk tea.. These are few things you would get there. Before going to bed.. We had to take shots of old monk.. Our life saving rum which kept us alive amid chilling cold!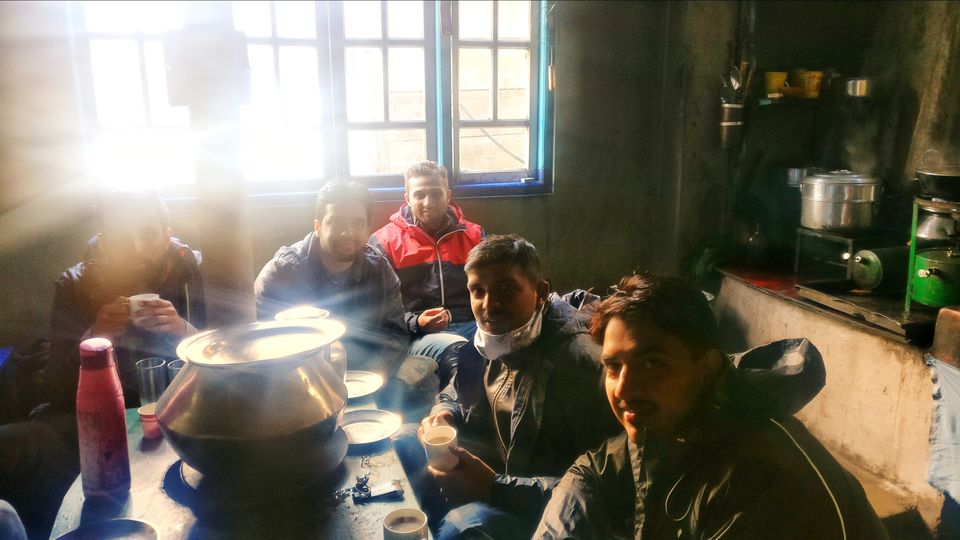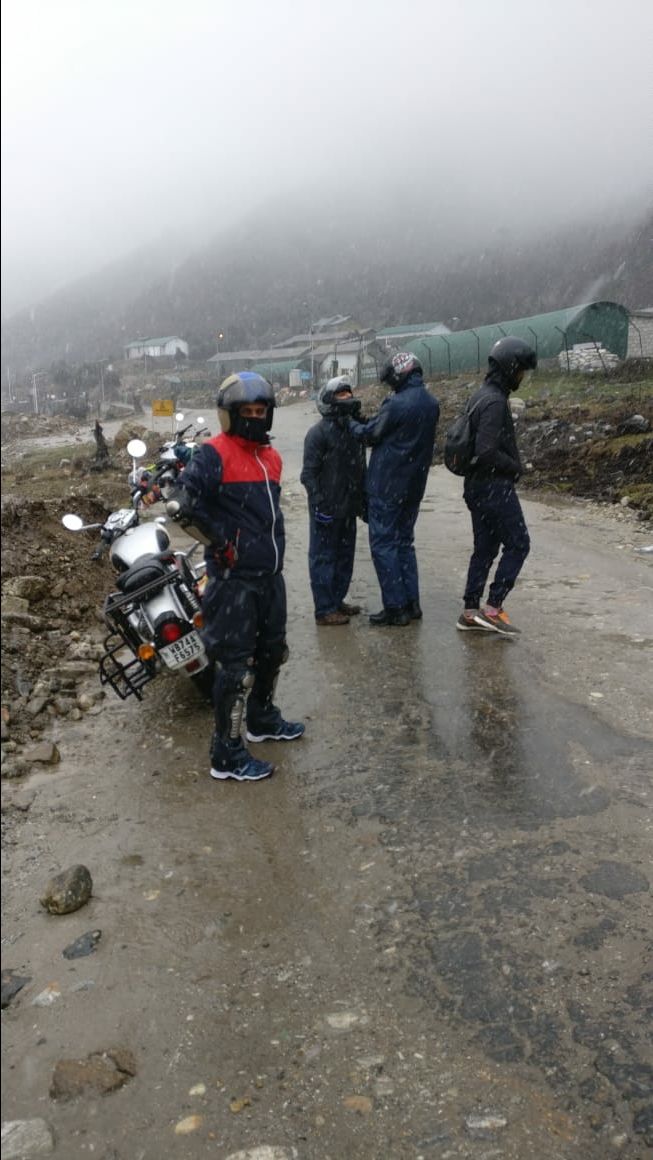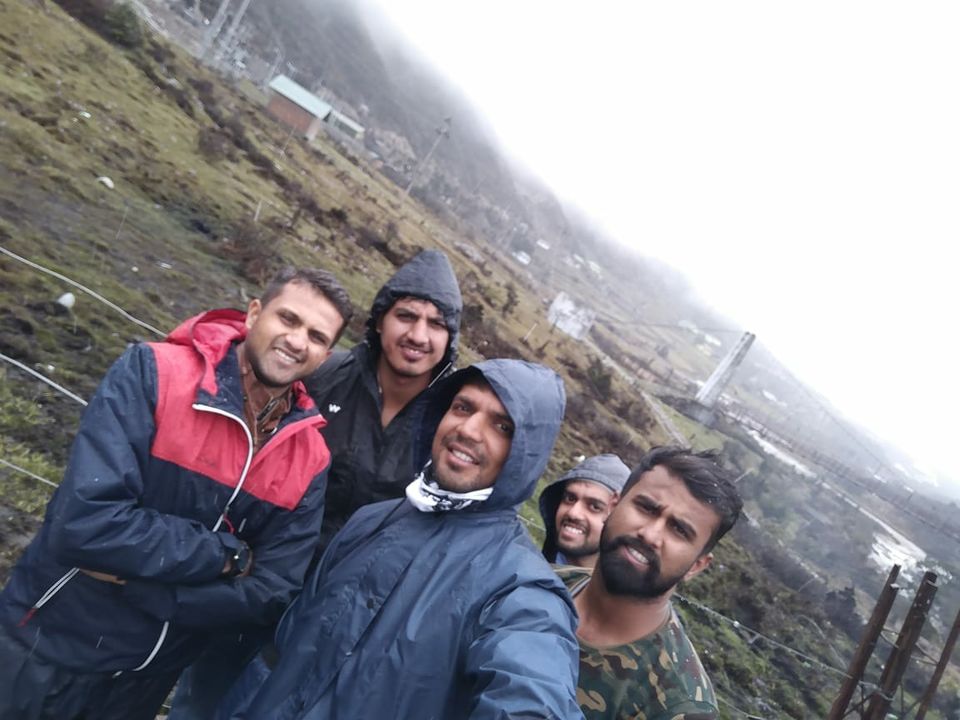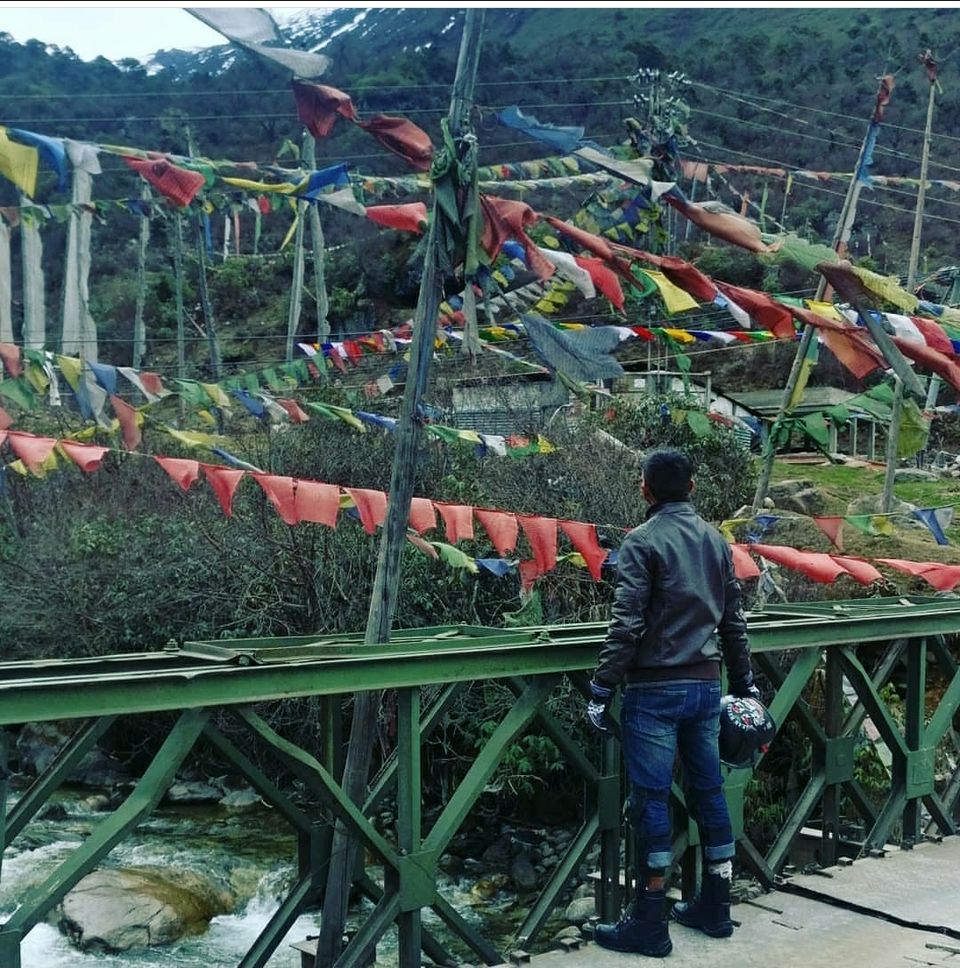 So next morning we were all set to commence our journey's final leg. We had a light maggi and tea breakfast at the homestay before leaving. The day was pretty sunny with a clear sky. For a first few kms in the beginning there were no metalled roads. But the view of snow covered mountains was picturesque and dug dug sound of bullets made us moving. You would reach the last army checkpoint for the verification of documents. You will be taken aback to see the condition of the road that starts from the army checkpoint. Hats off to BRO personnel who at such an altitude have built roads better than few cities. After  riding for about 15kms, we finally reached the holy lake. It was indeed one of the biggest achievements of our lives. Afterall, we had reached the destination after an arduous journey. Confronting landslides, rains, snowfall, deteriorating healths and what not.  Even returning to Gangtok was not easy. We had to reach Gangtok by night anyhow as we had to catch our flights from Siliguri.
But as they say, it's not the destination but the journey that counts.
"CONFRONT YOUR FEAR IN ORDER TO CONQUER THEM"
WE CAME.. WE RODE.. WE CONQUERED!
For the trip video..you can check out the link below
https://drive.google.com/file/d/1YHIWleOvOmpGwC85ekD8Jszrc3TNLaW3/view?usp=drivesdk