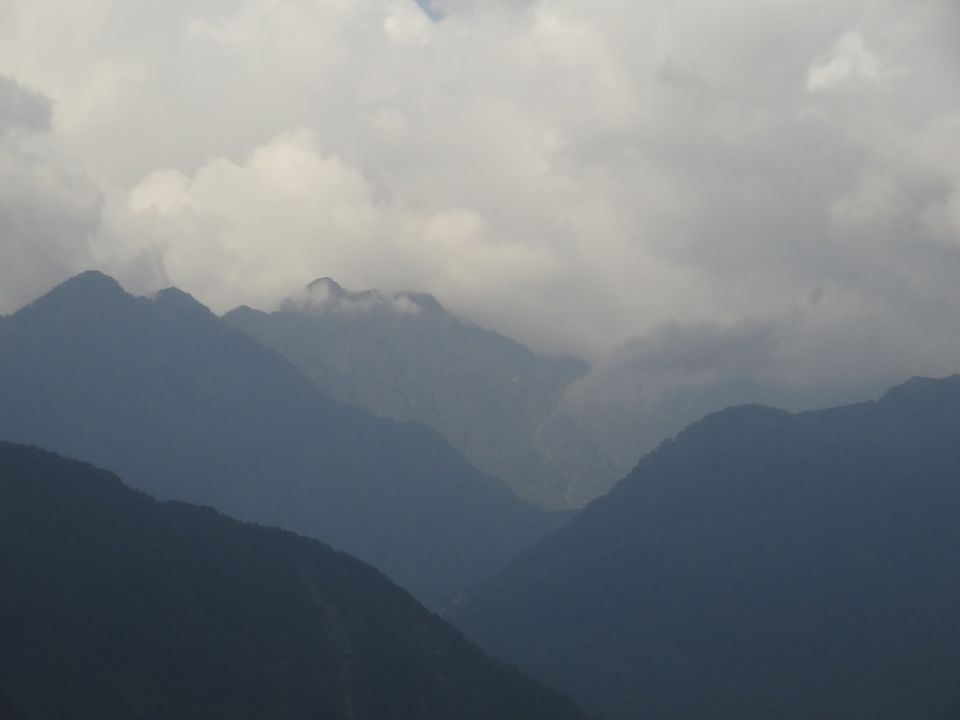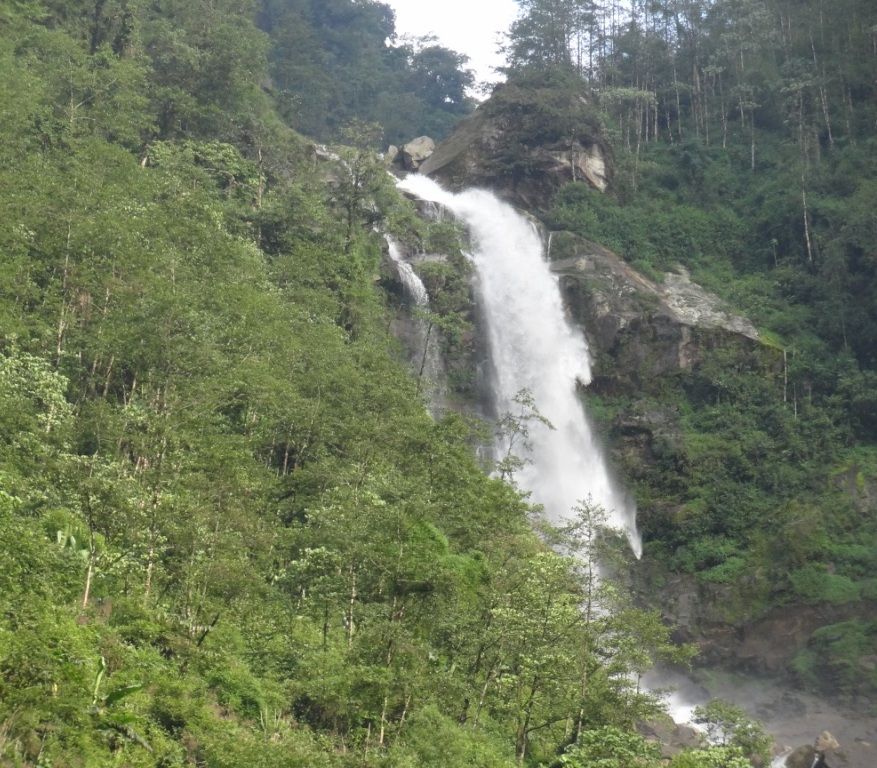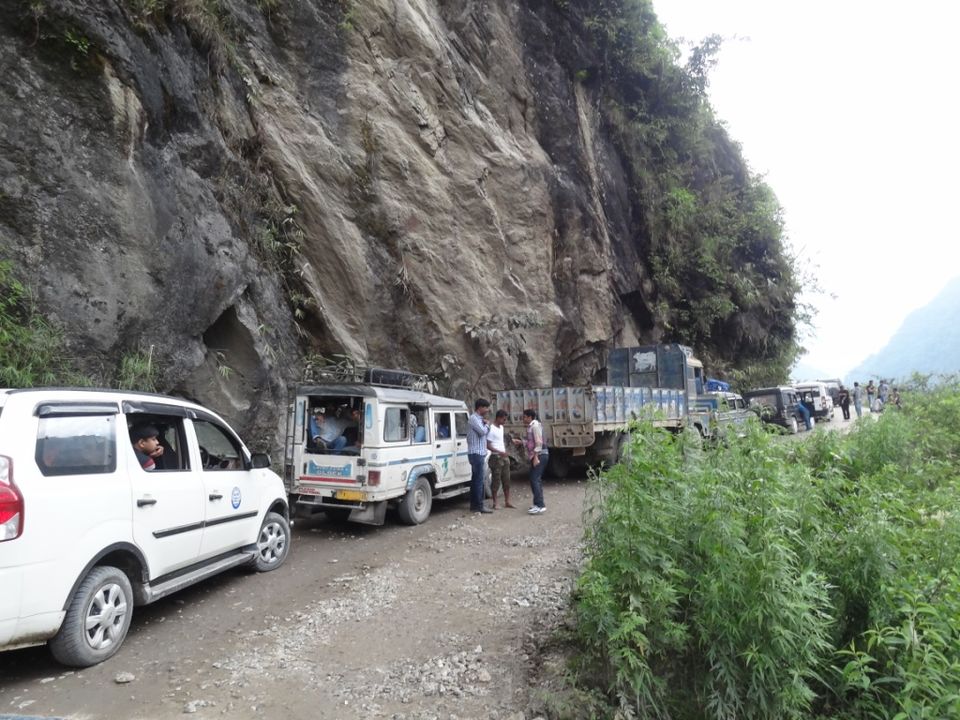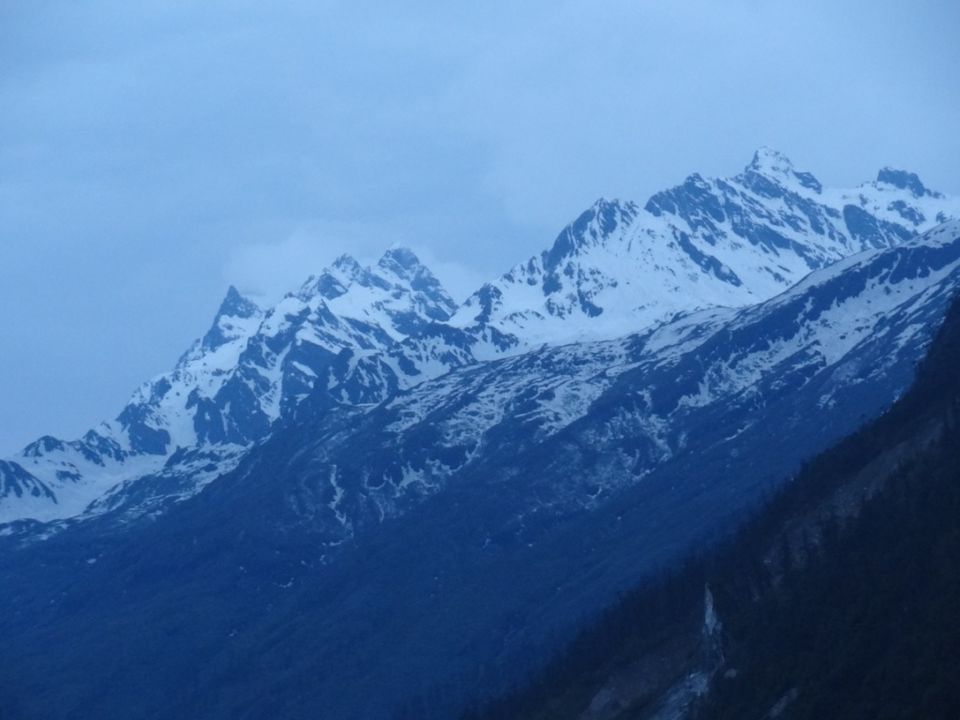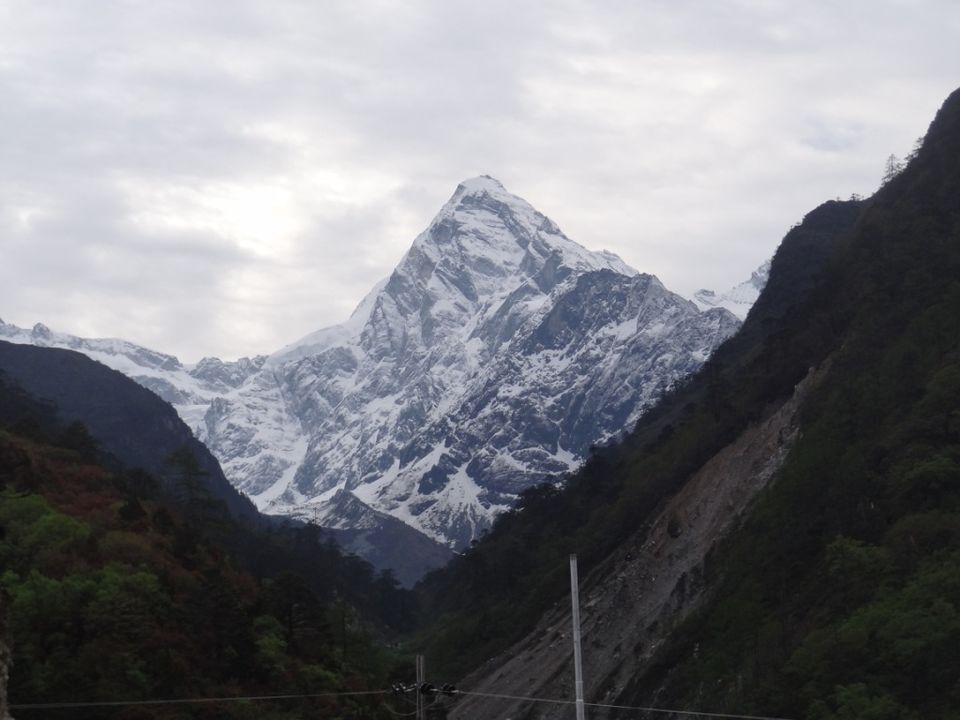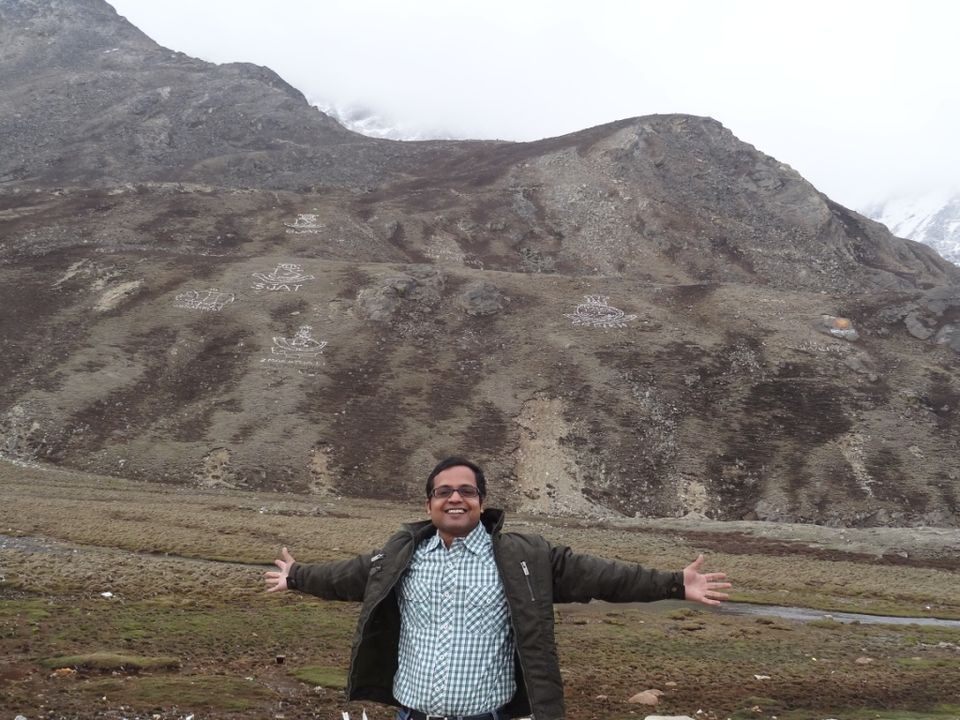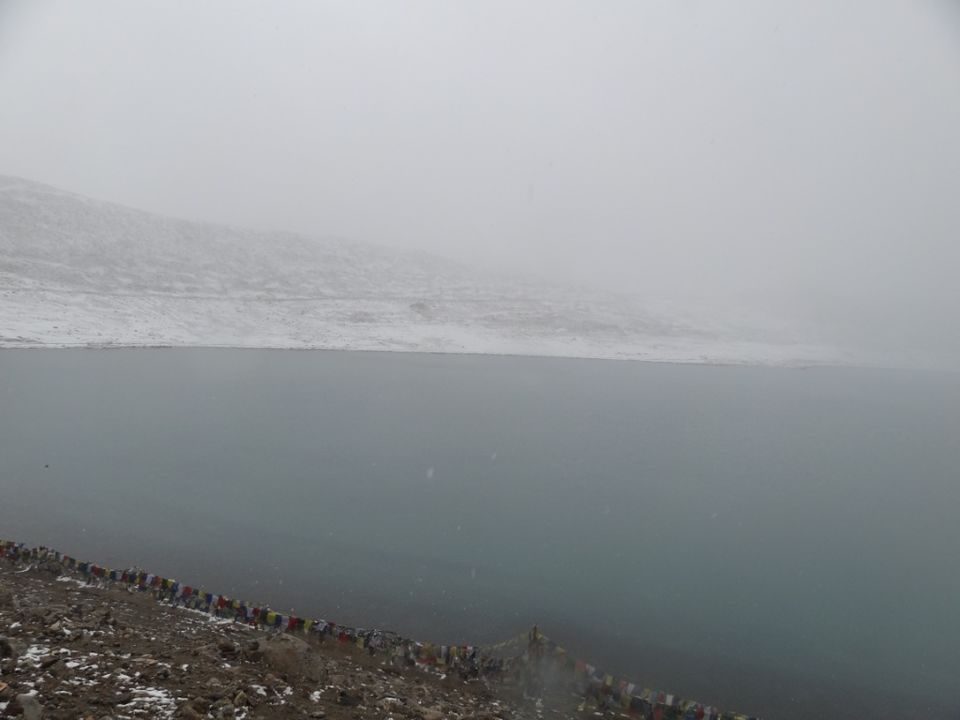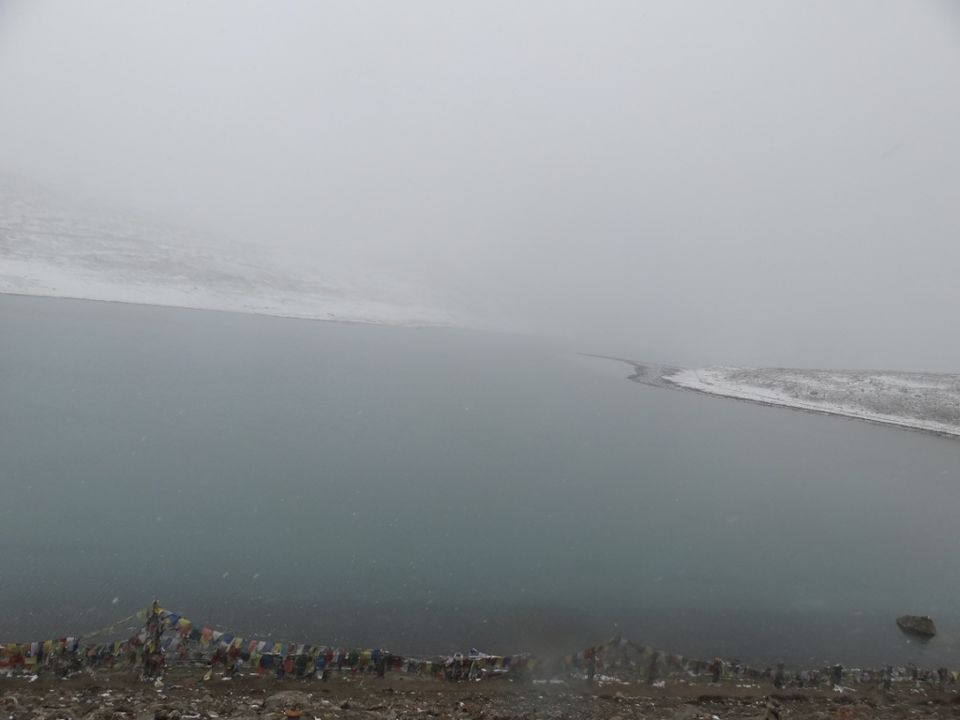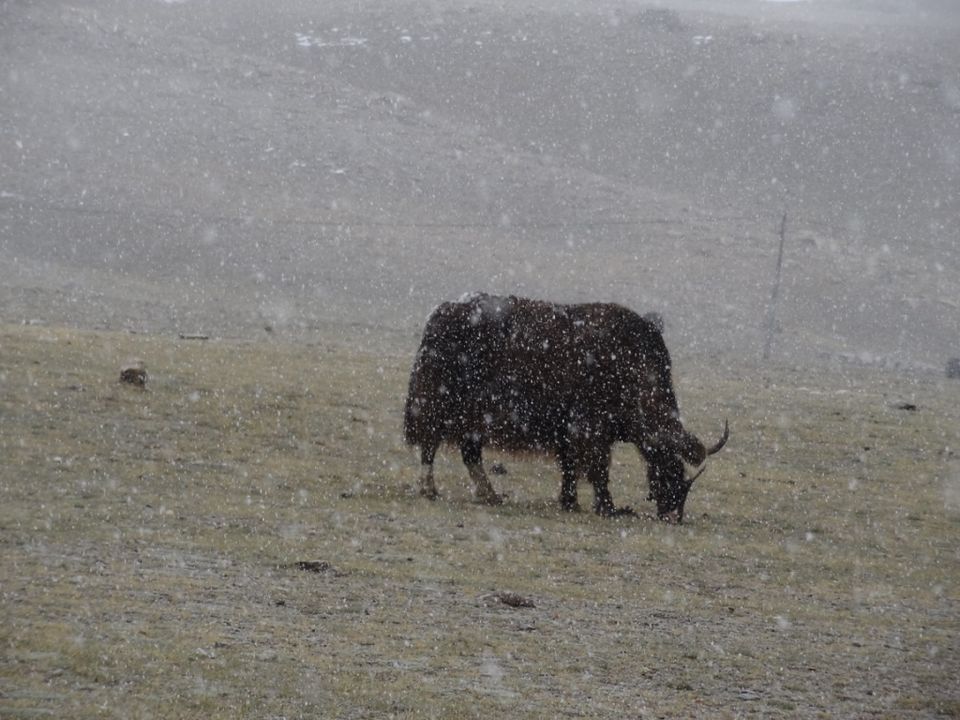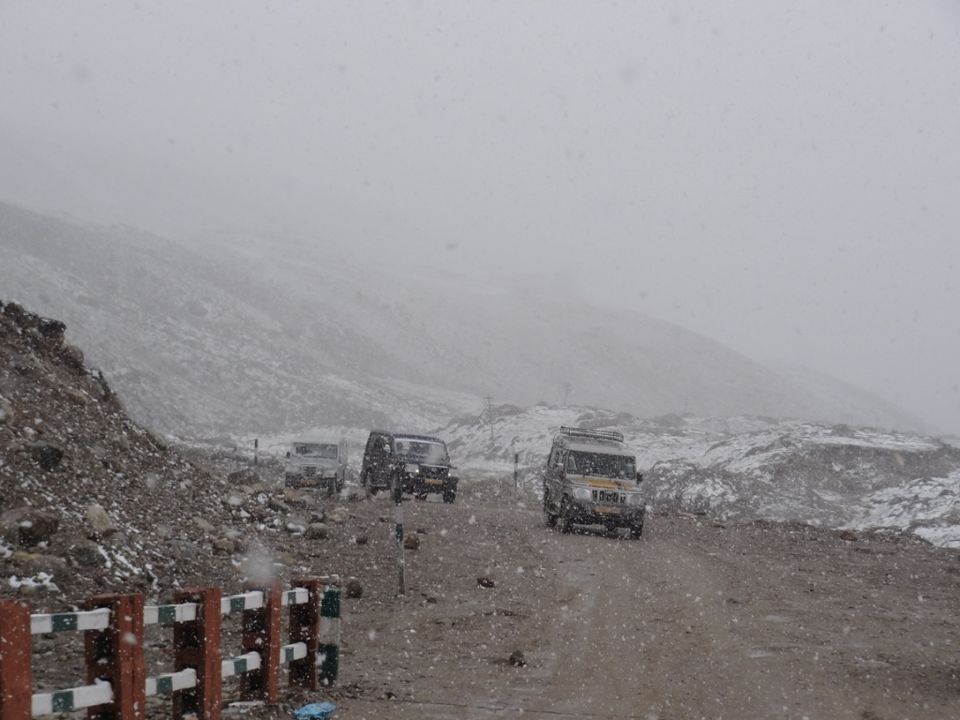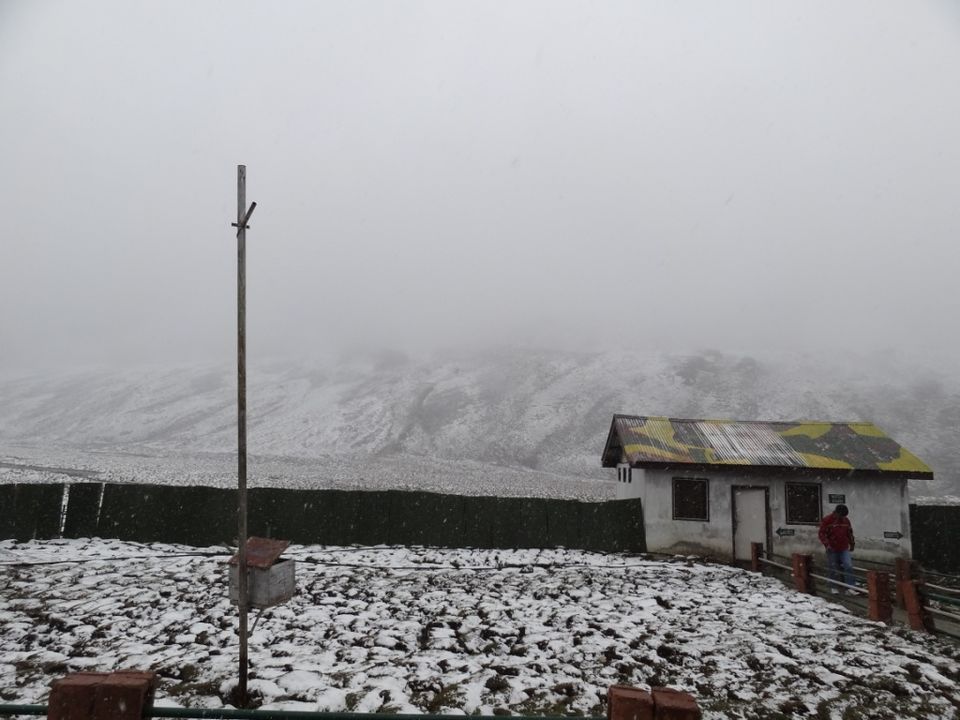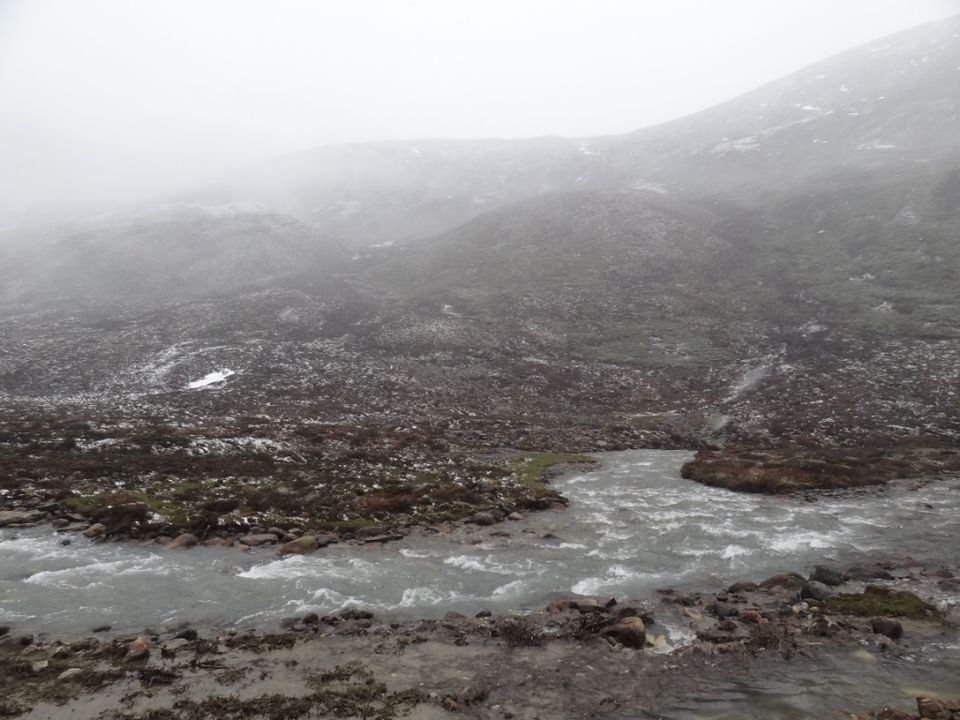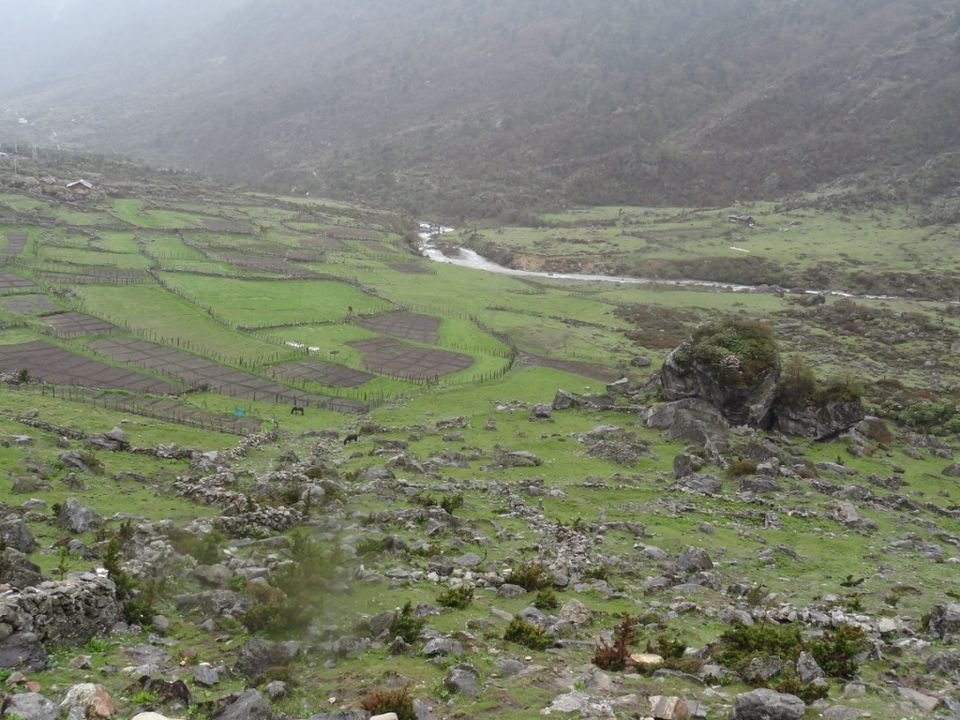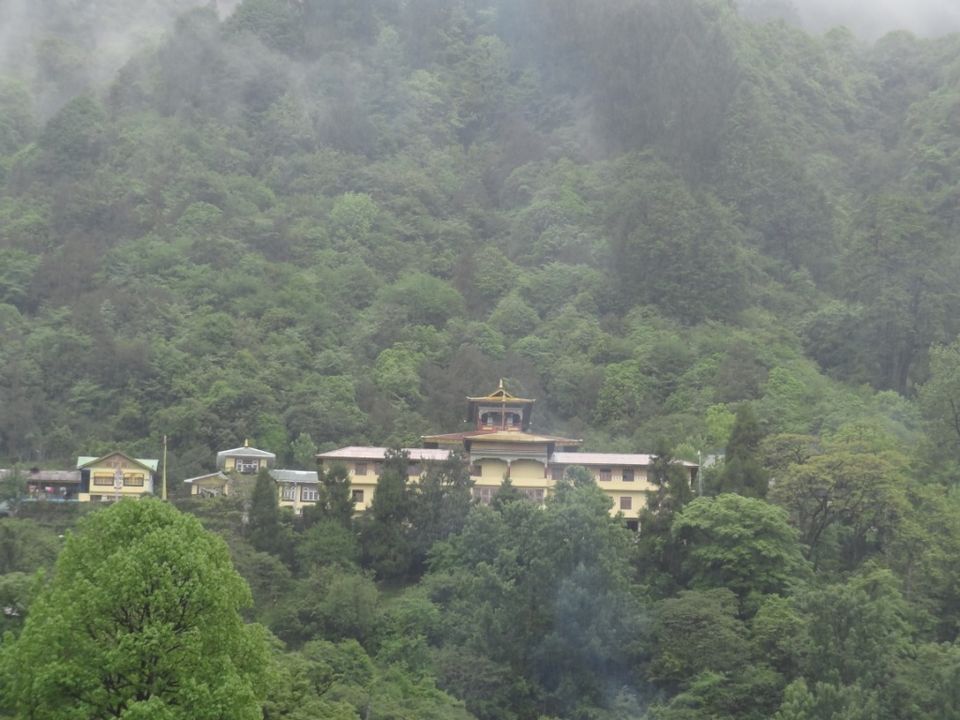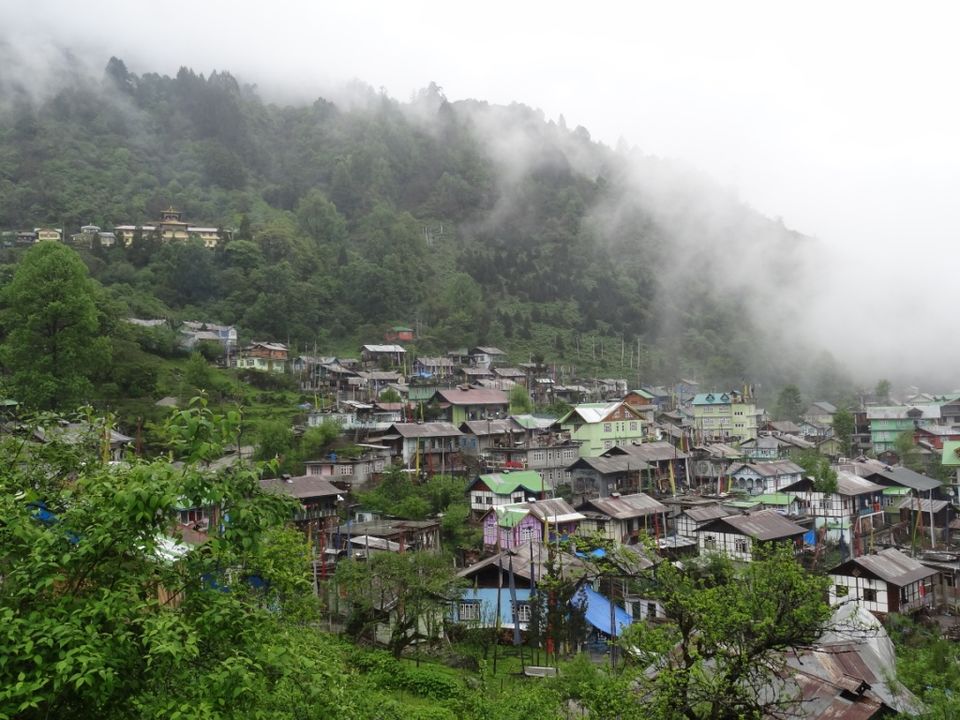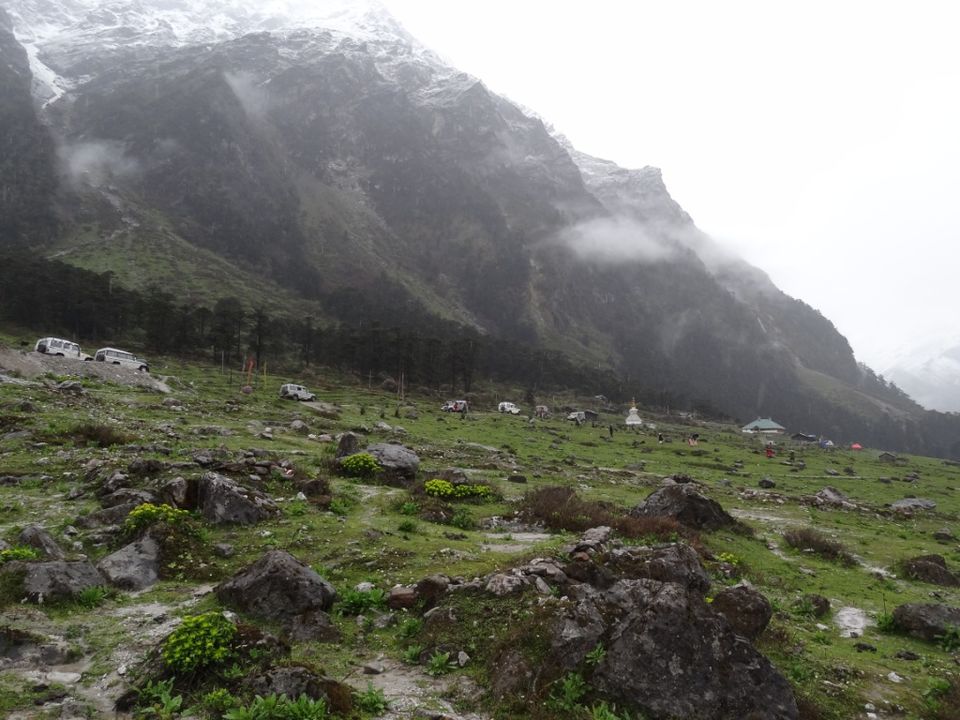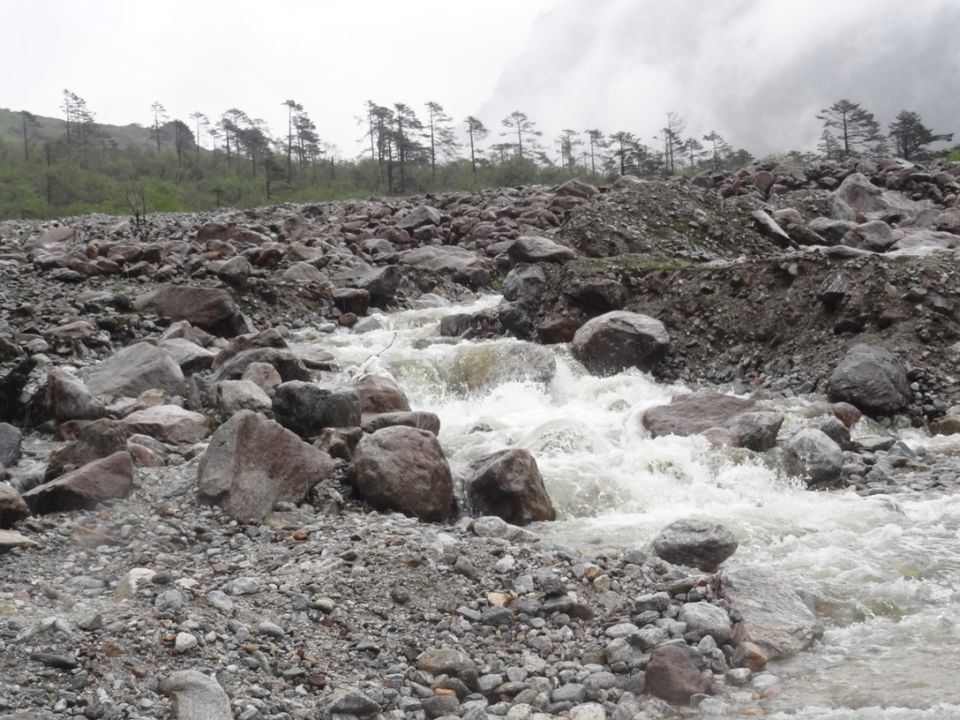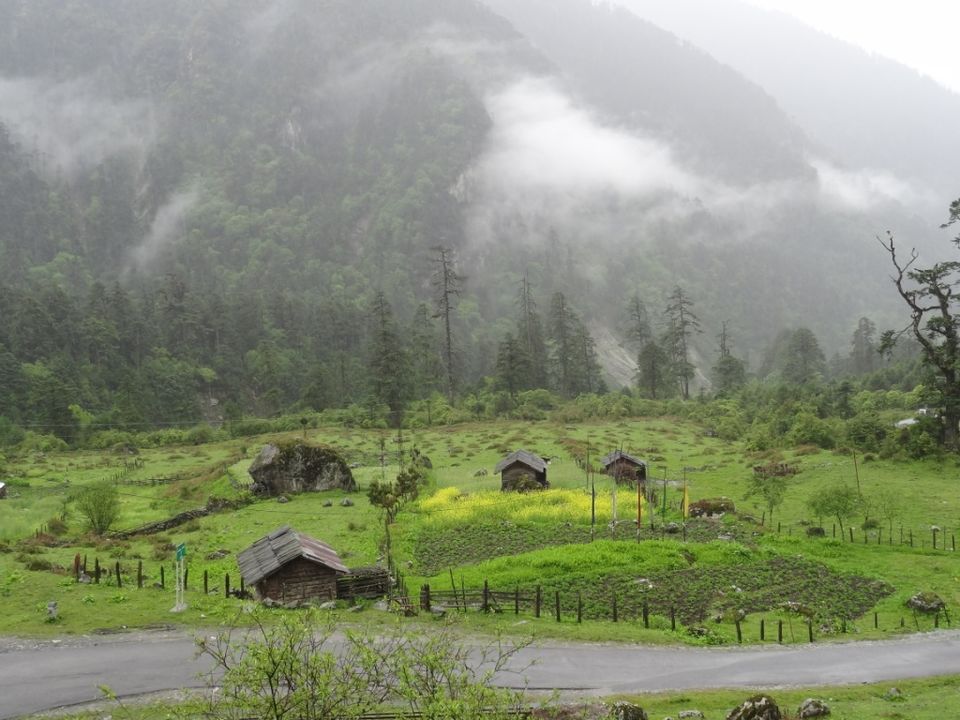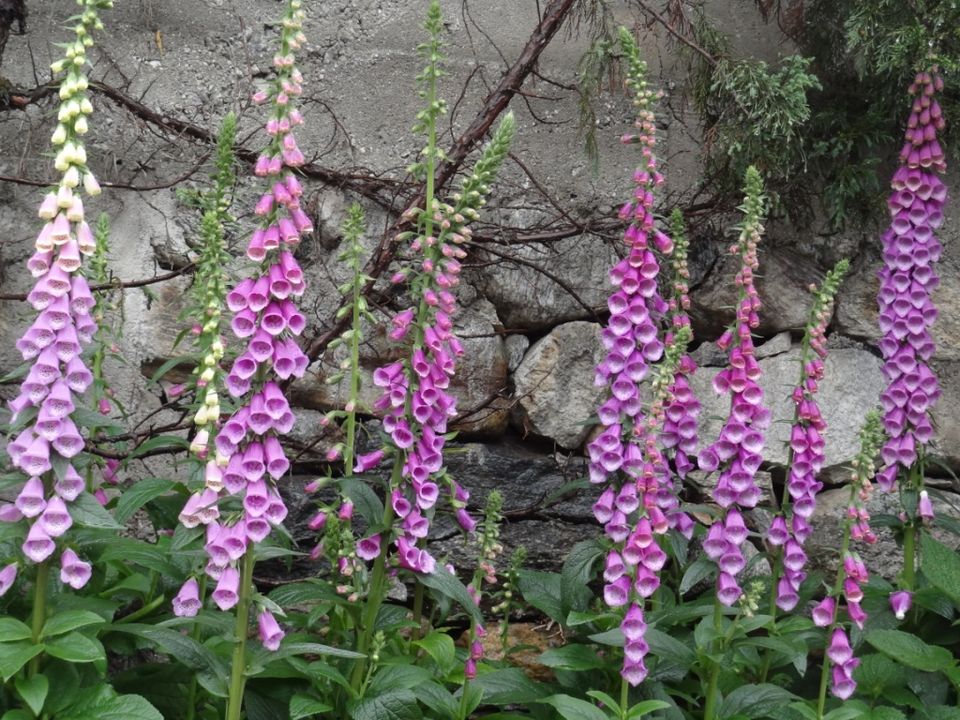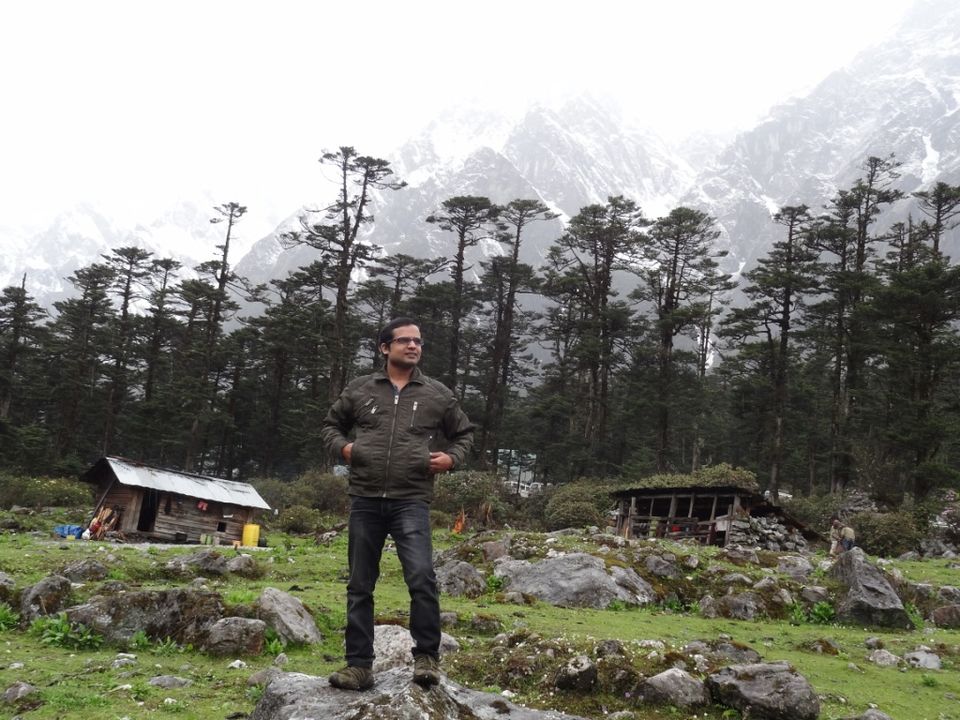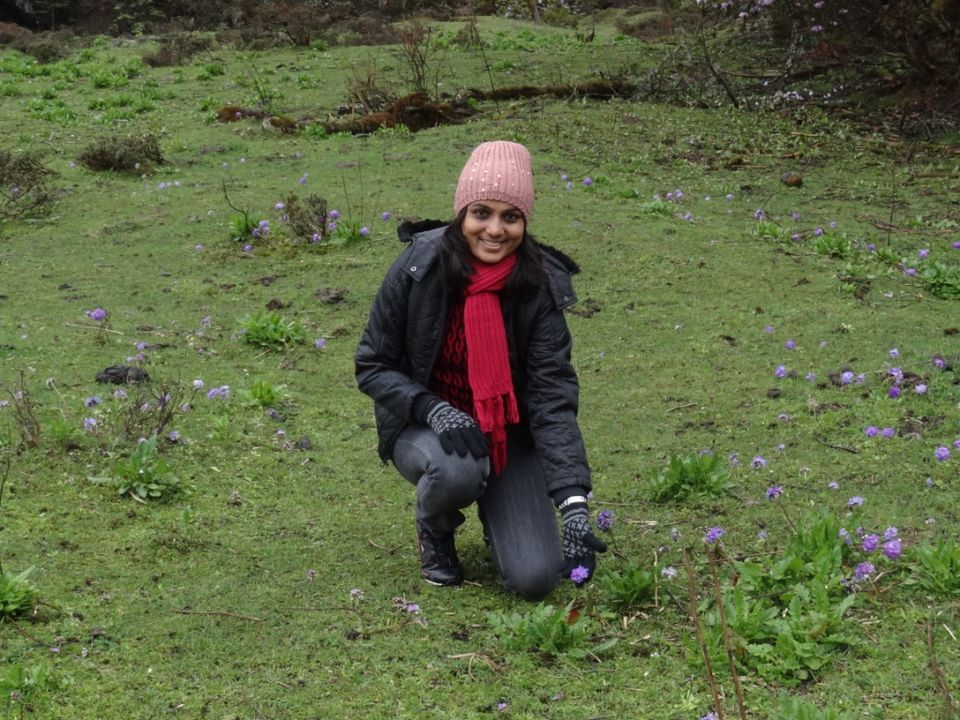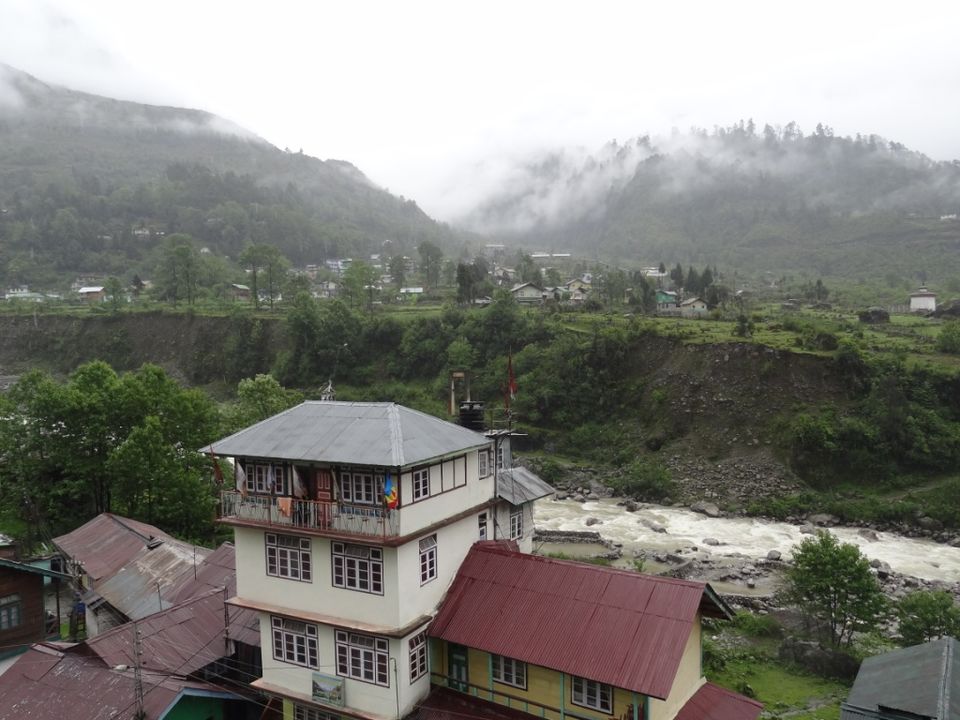 Ever since I came to know about Sikkim, it was my dream to visit North Sikkim once and the main reason behind it was Gurudongmar Lake. Gurudongmar Lake always fascinated me whenever I saw a picture of it or felt the sense of pride in the voice of some friend who visited this magnificent lake at a height of 17000 feet.So we (me and my husband as always) planned a trip to North Sikkim towards the end of May as the cold would be moderate and we could see Rhododendrons at Yumthang Valley. We had planned one night at Lachen and one night at Lachung which are two remote villages at high altitudes in North Sikkim.
Lachen is the gateway to the magnificent Gurudongmar Lake whereas Lachung is used as a stop over for visiting Yumthang Valley and Zero Point. Since the road to North Sikkim is not in good shape, it took us around 8 hours to reach Lachen from Gangtok including a halt due to a landslide. There were some waterfalls on the way, but we stopped only at two waterfalls as we wanted to reach Lachen before nightfall. The journey all thorugh was so beautiful that we felt like stopping at places and taking some pics, but the narrow roads did not allow us to do so as it would have blocked the way for other vehicles. So we tried to capture the beautiful view of the green mountains and valleys through our eyes and kept moving towards our destination. As we moved farther the road kept ascending higher and the hills seemed to come closer. We reached Lachen late in the evening and were welcomed by chilling cold and pitch black surrounding. As the long arduous journey had already sucked all the energy out of us, we went to bed early.
I woke up to the sound of rain in the morning and it was 4am by then. It was so chilling in the month of May that we needed at least 2 quilts to sleep at night and were not able to dip a finger in the tap water which was ice cold. So I was wondering how people manage there in the winter months when water freezes inside the pipes. We finished our morning chores, had two cups of hot tea and embarked on our journey to Gurudongmar Lake. The rain had vanished by then and many vehicles had started with us even though it was still dark outside. Gradually as morning light grew stronger the beauty of Lachen unfolded in front of us and I was just thinking how such a beautiful place looked so scary after nightfall the previous day. The ride to Gurudongmar was bumpy with almost non existent roads where you need to trust the driver and hold on firmly. But at the same time the spectacular view all around will keep your mind distracted from the rough ride. After a few minutes of ride we got the first glimpse of a snow capped mountains and we became confident to find some ice at Gurudongmar too. The meandering road passed through beautiful green valleys, colourful trees, lofty mountains and many wild flowers and moreover river Teesta followed us all through our journey. When our eyes were glued to the beauty of the surrounding, our driver stopped at Thangu for breakfast. Thangu is a small village at 14000 feet surrounded by snow capped mountains. I won't say it was a restaurant, but it was a small hut with some local people serving bread and egg, maggi, thukpa and hot tea/coffee in breakfast. But the hot Maggi of Sikkim deserves a special mention which tastes extra delicious in such chilling weather and I am telling you I never enjoyed eating Maggi so much any time before.
After having breakfast we bought some hand gloves, water bottles and chocolates from the nearby shops and resumed our journey towards the lake. After a few kilometres from Thangu, the greenery started disappearing and more army camps and barren mountains came in to view. By the time we reached the army camp to obtain permits, it started snowing and my joy knew no bounds as it was the 1st snowfall I ever experienced in my life. When it was getting difficult for me to stand the cold even for a few minutes, I was amazed to see the army men staying in such a remote place in such acute weather conditions to ensure safety of the countrymen. This filled a sense of pride in me for being an Indian and my heart saluted the big heroes who actually stay awake at the border to let us sleep peacefully at our homes. There is an army run canteen in this area where you can get tea, coffee and some other snacks and toilet facilities are available too. After getting our permit documents we started moving again and as we moved further it started snowing heavily and gradually everything around us turned in to white. The barren land looked like a snow desert and yaks grazing in between made the place look like an artist's exquisite delineation. We kept taking pictures mesmerized by the splendour of the place and in no time there we were at 17000 feet near one of the highest and magnificent lakes in the world. Even though visibility was very poor at the lake due to snowfall, partial view of the surreal lake surrounded by snow covered mountains was enough to take our breaths away. The water of Gurudongmar Lake is considered very sacred and so many people climbed down from the upper surface to touch the water of the lake. There is a small temple named Sarv Dharm Sthal on the upper side of the lake and the colourful prayer flags all around make the place look even more divine. We left the place in few minutes as it grew colder due to snowfall and our hands were freezing even inside the gloves. It was an experience of a lifetime and no camera or words could ever capture or describe the beauty of the place as it was seen with the eyes.
The return journey took around 4 hours and by the time we reached Lachen it had started raining again. It was time for us to check out from the hotel and move towards Lachung. After having lunch we took a walk in Lachen village and visited a monastery on a hill top, but were disappointed to find it closed after a tough climb. People working at the monastery informed us that it opens only once in a week and remains closed all other time. So we took a few pics and came back to our hotel to start for Lachung. The journey from Lachen to Lachung took around 4 hours and we reached Lachung at around 7:30 pm.
Next morning came with incessant rain and we had lost hope to visit Yumthang valley, but the rain slowed down by the time we got ready. Journey to Yumthang took around 1 and half hours as the road was in good condition apart from being rough at a few places. But after travelling to Gurudongmar, it looked like a smooth ride. Our vehicle passed through verdant valleys with colourful wild flowers, green mountains, alpine trees and beautiful small streams. But the sight of prolific rhododendron trees at both sides of the road laden with varied colours of flowers was the real high point of the trip. Yumthang is a vast Picturesque Valley surrounded by high mountains and alpine trees. when we visited the place the mountains at one side of the valley were covered with snow and the valley was lush green with beautiful purple flowers all over it. Colourful rhododendron flowers, yaks grazing in the valley, different sizes of rocks here and there and a river flowing through made the place look like an exquisite portrait of a skilled artist. It was still drizzling when we reached Yumthang and the rain had made the place even more colder. We settled down in a shop near the valley and had hot Maggi in breakfast. The shops near the valley provide gum boots and heavy winter jackets on rent which people hire to go to Zero point. Zero point is hardly another hour of drive from Yumthang and is covered with snow all through the year. We decided to skip this place as we had already seen a lot of snow at Gurudongmar. We spent an hour in the valley taking pictures and enjoying it's beauty and came back to the hotel to start for Gangtok early.