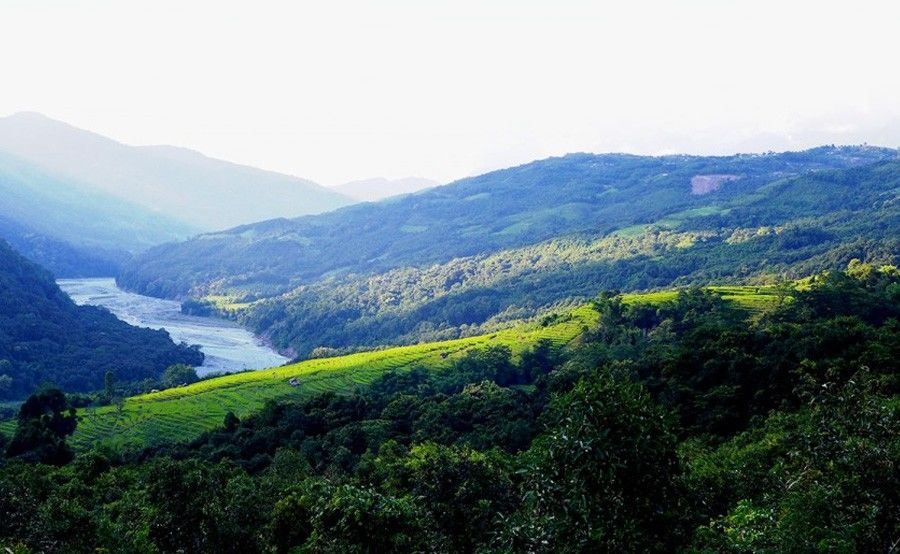 Surrounded by the beautiful states of Assam and Myanmar, Arunachal Pradesh is often ignored for the other popular states in North East. However, this hidden beauty is a land of abundant natural resources. Often featured in some of the best offbeat destinations to visit in the country, Arunachal Pradesh has a lot of unexplored regions which need to be on your travel list. Boasting of being the base for the longest bridge in Arunachal Pradesh, Damro is one of the best places to start your journey in this beautiful state.
Where?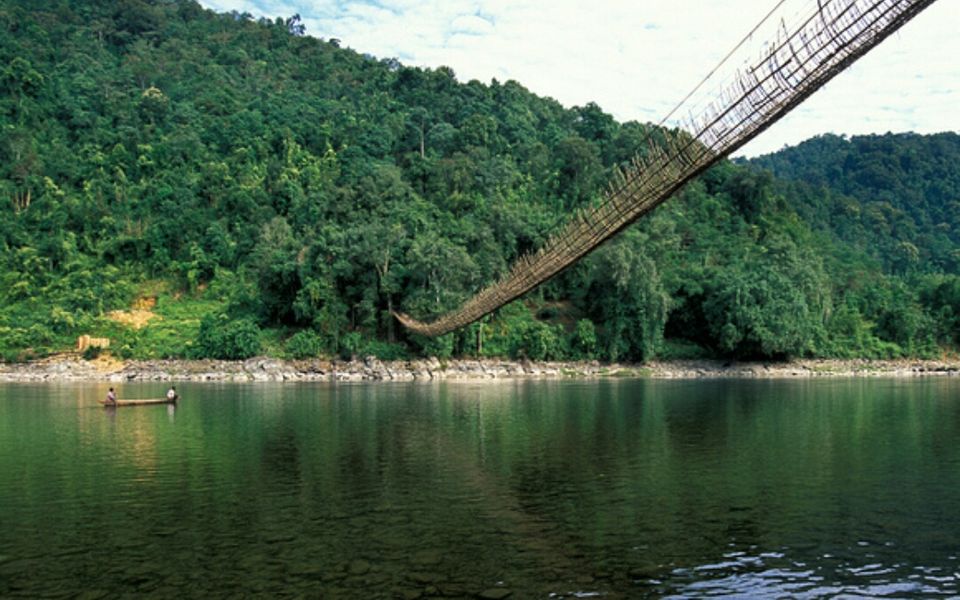 Situated in the Mariyang Block of Upper Siang In Arunachal Pradesh is the charming village of Damro Gidum. It is one of the largest among 21 villages of the Mariyang Block in this district. Despite having a small population of just under 500 living in 78 houses, it stands out for the laid-back life of the locals which you can experience during your stay here. With thatched bamboo houses and a vast expanse of meadows, it is known for it's simple way of living.
Made of ropes and bamboos, the longest hanging bridge In Arunachal Pradesh here sways gently over the River Yamne. Using canes and wires, it is held between suspension cables with a walkway made of halved bamboos for paneling used as protection. The use of these materials is also the mark of the local tribal culture. This 1000 ft. long suspension bridge is used by the tribals to reach the other end of the bridge for their daily activities and livelihood. However, for visitors it is an experience to cross this and look down the river to see a stunning display of colourful fishes hopping up and down in the river. A lot of people also visit this bridge for fishing and angling activities.
What makes it special
Known as the original village of the Adi Padam Tribe, a lot of travellers are keen to experience their age-old customs, while they make their way across the bridge with their "Mithun", a domesticated form of the Indian Bison, Gaur. It is known to come forward on their master's call with a promise of some salt offered. The tribesmen of the village are also believers of "Donyi-Poloism" which centers around the worship of the sun and moon and has a distinct colourful culture.
Accommodation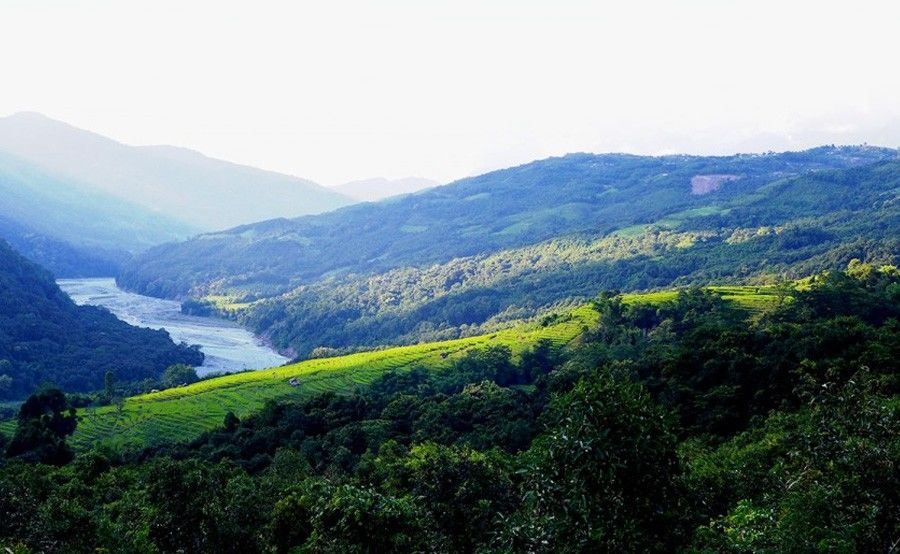 In the recent years, the area has become quite popular for farm stays and expeditions organised by private operators such as the Abor Country Travels and Expeditions. One of their best options to stay here is the Yamne Abor which is a 40-minute hike from the bridge. Just above the woods in a cluster of thatched bamboo houses this beautiful dwelling is run by a few locals and houses three pretty cottages which are perfect for your stay in the region.
Things to do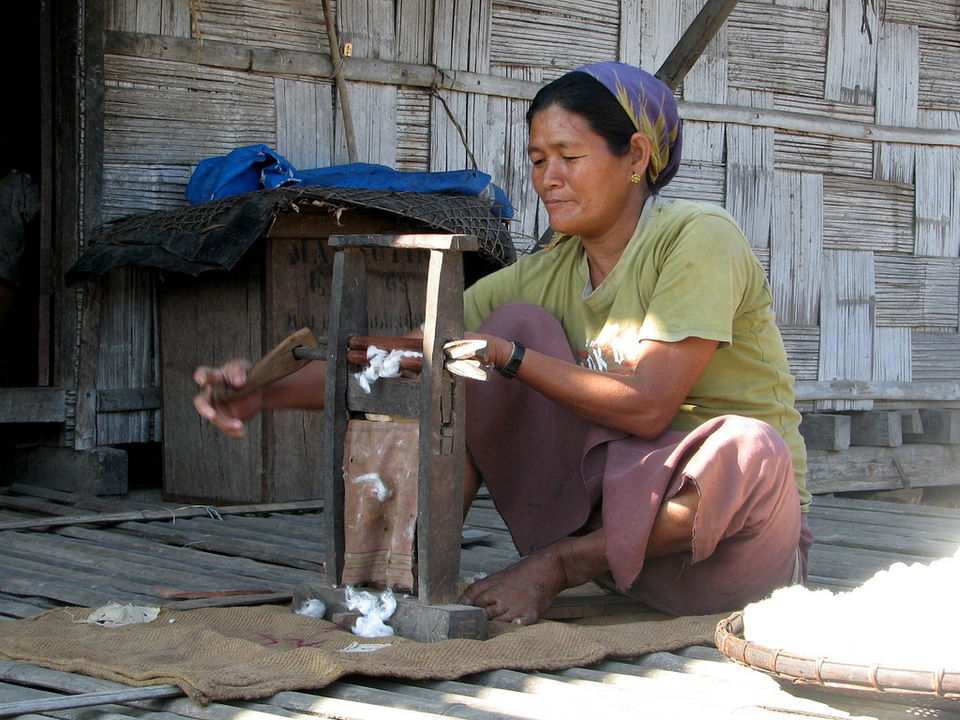 You can take a hike upto the Damro bridge or trek down the famous routes at Pasighat and Yingkiong. Apart from observing the locals go about their daily harvesting activities, you can also try a hand at fishing with the locals. Their local delicacies of smoked pork, raja chilli chutney and apong (rice beer) are a must try during your visit here.
Best time to visit
The months of October-April are the best time to visit Damro, however you can visit it anytime during the year as well.
How to reach:
By Air: The nearest airport is at Pasighat located 42 km. away from Damro. You can also take a flight to Dibrugarh airport located 232 km. away.
By Train: The nearest major railway station is at Dibrugarh located 232 km. away.
By Road: You can reach Damro from two major cities in Assam via the state national highways in Dibrugarh (232 km.) and Guwahati (642 km.)
From the airport or railway station, you can hire a private transport or take a local transport bus to reach Damro.
Share your experiences with the travel community. Write about them on Tripoto.
Check out videos and more on Tripoto's YouTube page!