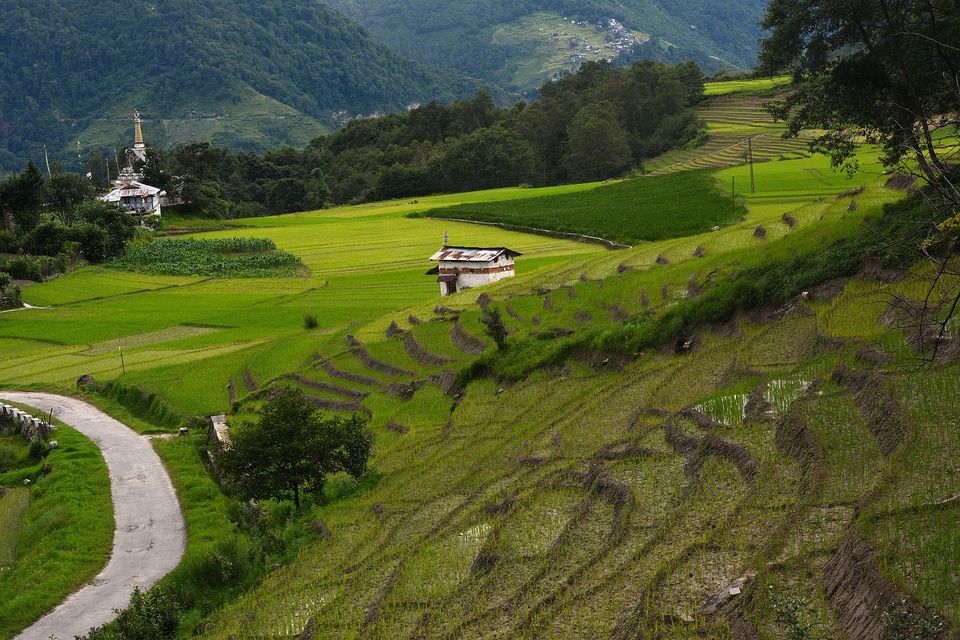 Known as the "land of dawn-lit mountains", Arunachal Pradesh – India's northeastern-most state – is a treasure trove of natural beauty, rich cultural diversity, and ancient heritage. From picturesque mountains, unexplored passes, tranquil lakes, and mesmerising valleys, to peaceful monasteries, lush farmlands, dense forests and remote villages, the state has it all. It is known to be one of the richest biodiversity and heritage hotspots across the world.
But it is not just the natural beauty that makes Arunachal unique. It is extremely important from a geographical and political stand point as it shares a border with three of our neighbours – China Myanmar, and Bhutan. Culturally, it has the highest number of regional languages being used in any state in India and also presents an interesting overlay of Buddhism with the tribal way of life.
However, since Arunachal Pradesh isn't the most popular destination on the tourist circuit, options for accommodation and eateries are somewhat limited. Planning in advance is essential to make the most of your trip to Arunachal. So, I've put together a 10-day itinerary covering some of the more popular and must-visit places in the state.
Before you go
Indian tourists require an Inner Line Permit (ILP) to be able to tour around Arunachal. It can be acquired from any of the Arunachal Pradesh Houses situated in New Delhi, Kolkata, Shillong or Guwahati. At present, it is not possible to procure an ILP on arrival to Arunachal, therefore you will need to get it in advance from one of the aforementioned places. You can also apply for one online, here.
The ILP for tourists is valid for 15 days and can be extended up to a maximum of 30 days from the date of visit.
Read more about which places in India require ILPs here.
Foreign tourists require a Restricted Area Permit (RAP) which can only be acquired from New Delhi or Kolkata. In Guwahati travel agents can arrange this permit for private groups of 2 or more people.
The permits will be required to be presented at official checkpoints and hotels where you are staying. It is therefore important to keep several physical copies of the permit with you.
Exploring Arunachal Pradesh
Fly down from your home city to Guwahati. Take a cab from here to Itanagar. It is an eight-hour drive and will cost about ₹3,000 by taxi.
If you want a cheaper option, you can also opt for a bus, although that will take substantially longer (11-12 hours).
Check into your hotel when you reach in the evening and spend the rest of the day relaxing. Go exploring Itanagar the next morning.
The state capital, Itanagar, gets its name from the mysterious Ita Fort, that is set atop a hill overlooking the city. In recent years, the city has seen a boom in construction and development, giving it the look and feel of a more urban destination than a remote place. However, despite being awash with concrete, this burgeoning town has not lost its character. The people are simple, yet very fashionable, and you will find great places to eat (something that is hard to do in the rest of the state).
Exploring Itanagar
Begin your tour of the city early, right after breakfast. Start your day by visiting the Ita Fort and Itanagar Wildlife Centre. Post lunch, visit the State Museum and the Itanagar Craft Centre. In the evening visit the Gompa Mandir and then head to the Ganga Lake. Head to Ganga market for some shopping and dinner.
Where to stay: Hotel Todo, Hotel SC Continental, Hotel Moomsie
Best places to eat: A number of new eateries have opened up in Itanagar in the last few years, including fast food chains like KFC. Chillies Restaurant is the best for local delicacies, while Hot Bite is a good option for those looking for familiar north Indian dishes.
Take off from Itanagar early in the morning after breakfast and drive down to Ziro. It is about 110km and a 4-hour long journey. On reaching, have your lunch and set out to explore the valley.
Exploring Ziro
Start off by visiting the Talley Valley Wildlife Sanctuary, which is home to several species of endangered animals and is most well-known for the clouded leopard. Visit a fish farm while on your way back to the accommodation in the evening.
Start your second day in Ziro by visiting the 5,000-year-old Meghna Cave Temple. Spend the afternoon trekking in Midey. On your way back from there to your accommodation, visit Ziro Puto, the place where India's first administrative centre was set up post independence.
Where to stay: Ziro doesn't have a lot of conventional hotels, so a homestay or a state-run guesthouse is your best option for getting a good accommodation. Ziro Valley Resort and Arunachal Guesthouse are good options. You can get a list of accommodation options in Ziro and their contact information here.
Where to eat: Due to lack of commercialisation, you will not find restaurant-culture to be very prevalent in Ziro. There are a few road-side stalls and dhabas serving local food. However, if you haven't acquired a taste to the local cuisine, Maggi is also served almost at all of these places. You can't however, depend on these for all your meals and your place of stay is your best bet for these.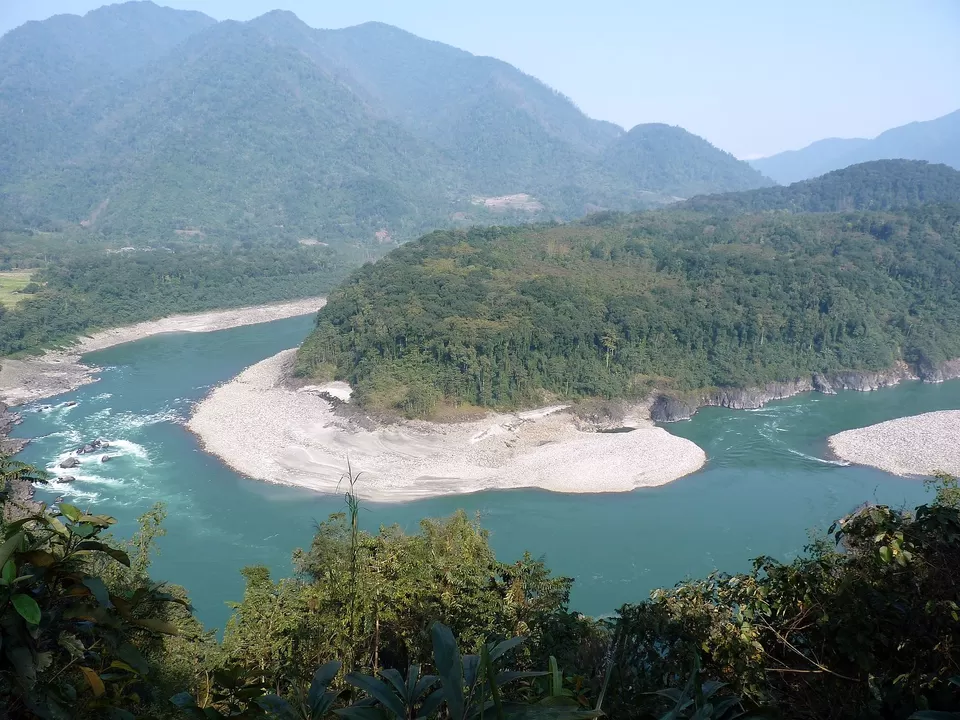 From Ziro to Aalo, it is a 12-hour journey covering around 422 km. Start early in the morning from Ziro, so that you can reach Aalo by nightfall. Check into your accommodation and spend the night resting to wake up refreshed for an eventful morning.
Formerly known as Along, Aalo is the headquarter of the West Siang district of Arunachal Pradesh and makes for a great getaway for those who are looking for peace and solitude. The town is blessed with beautiful natural scenery – stunning orange gardens, swaying millet and buckwheat plantations, and serene river-side accommodations. Two rivers, Sipu and Yomgo, flowing through the heart of this town, add to its picturesque charm.
Exploring Aalo
Start off your morning by witnessing the Cable Bridge over Siom River and then arrange for river-rafting later in the morning to give your day an adventurous twist. Spend your afternoon visiting Kaza Village for an insight into local culture. In the evening, explore the Kane Wildlife Sanctuary and visit the Ramakrishna Ashram if you feel like.
Where to stay: Aalo has handful of guest houses, which offer decent services and warm hospitality. You can expect clean but small rooms with some breathtaking views. Hotel Kenjin and Hotel West are good options. You can get a list of available guesthouses and hotels in Aalo from here.
Where to eat: Again, being untouched by commercialisation, it is difficult to find restaurants in Aalo apart from the ones in hotels and resorts or roadside eateries.
Leave from Aalo, early in the morning. Pasighat is about a 3.5-hour journey from there (104km). Check into your guesthouse/hotel on reaching Pasighat later in the morning and then immediately set out to explore the town.
The headquarter of the East Siang district, Pasighat. It is set up on the banks of the Siong River and is known as the "Gateway into Arunachal,". It is the oldest town in the state. Like the rest of Arunachal, it is abundant in natural beauty, but apart from that also offers several opportunities for adventure enthusiasts with ample activities along the Siong.
Exploring Pasighat
Start off with a trek to Kekar Monying. Spend the afternoon along the Siong. You can go rafting, or just enjoy a picnic by the river-side. Nighttime is great for stargazing as the sky is exceptionally clear on non-cloudy days.
Where to stay: Pasighat, being an important entry point into Arunachal, has a few good hotels and guesthouses. The hotels in Pasighat range from moderately expensive to expensive and offer good facilities. There are a few resorts along the Siang river, a little further from Pasighat as well. Donyi Hango Eco Resort & Homestay and Serene Abode Hotel are good options. You can find more options here.
Where to eat: China Valley Restaurant and Hotel Aane are two of the most decent dine-out places in Pasighat, apart from the in-house restaurants in the hotels and resorts.
Leave Pasighat for Roing, early morning on the eighth day of your journey. It will take a good 8 hours to reach Roing, which is 307km away. You will reach by evening. Check into your hotel and spend the evening exploring nearby areas.
Roing is one of the more popular destinations in Arunachal Pradesh, especially because it packs natural beauty, archaeological wonders, and rich cultural heritage into one tiny place. You will find several lakes, ancient forts, and several tribes living together here in harmony.
Exploring Roing
Kickstart your morning by going to Mayodia Pass, 50km ahead of Roing. After coming back from there visit the Bhismaknagar Fort and then in the afternoon take a trip to Mehao Wildlife Sanctuary and Mehao Lake. In the evening, you can visit another beautiful lake – Sally lake and witness the sunset from there.
Where to stay: Roing has a number of well-maintained hotels. Sally Lake Hotel, Inspection Bungalow, and Circuit House are good accommodation options, offering guests a good view of the surroundings along with basic amenities. You can find more options here.
Where to eat: While not many, Roing does have some nice restaurants serving a variety of cuisines. You can try the Naha Canteen for budget options, or Green Park Dhaba for some north-Indian delicacies.
Head to Dibrugarh on the morning of the 10th day for your return journey back home.
Getting to Arunachal Pradesh
By air: Arunachal has three airports in the state – Ziro, Along and Tezu, but these are usually served by connecting flights from Guwahati and Kolkata. The closest airport that is well-connected to the rest of the country is Guwahati. But depending on where you're going in Arunachal, you can also take flights to Tezpur and Dibrugarh.
For this itinerary, we will use Guwahati as our base, which is 311km from Itanagar, the state capital, and is our first stop.
By train: Around 43 km from Itanagar, Harmuti railway station in Assam) is the nearest train station connecting Arunachal Pradesh to other major cities of India. From there you can take a bus or hire a cab to reach the state.
By road: The state is most accessible by road and easily approachable by all nearby states and cities. There are a number of state transport buses that run within Arunachal as well as connect it to the neighbouring states. The network of taxis is also well developed and preferred by most tourists as it is more reliable than the buses.
Getting around Arunachal Pradesh
Arunachal Pradesh State Transit (APST) runs regular buses across the state, but they mostly operate in the plains because of the condition of the roads in the more remote areas. And because of the terrain, the buses can sometimes be infrequent and unreliable. The main mode of transport is shared Sumo taxis for the locals and other cabs for tourists.
The road network in Arunachal is not overly developed and it is often not possible to move directly between smaller towns and villages. You will often have to return to the plains instead of going directly from town to town.
Best time to visit Arunachal Pradesh
Because of the varied terrain, Arunachal is subject to a diverse range of weather conditions. The summers are usually warm, with temperatures going up to 35ºC, while the winters are cold and chilly with sub zero temperatures in several places. The monsoons receive a heavy dose of rainfall, so it is advisable not to visit during that time. Peak summers are from May to June, monsoons from July to September, and winters from October to February.
Spring (March-April) and autumn (early October) are usually the best times to visit as the temperature is moderate and most of the places are accessible.
Which is your favourite place in Northeast India? Write about your experiences here on Tripoto and check out our YouTube channel for some amazing travel inspiration.
Frequent searches leading to this page:-
9 Nights 10 Days Arunachal Pradesh Tour Packages, Arunachal Pradesh: Your Ultimate Guide To 10 Days In Indias, Assam and Arunachal in 10 days, Guide for a trip of 10 days to Arunachal Pradesh