On 7th October 21 we headed towards Chennai from Mahabalipuram. Distance is 60 Km. But on the way we visited VGP Marine Kingdom which is 35 km from Mahabalipuram. Car parking is Rs.50/- and entry ticket is 600/- per head, children below 90cm height are free, 90-120 cm Rs.500/-. Online payment is accepted. Time required to see aquarium 2-3 hours. It is a big aquarium with 5 aquatic zones, an underwater tunnel, touch pool exhibit, live feeding shows etc. VGP Marine Kingdom is India's first ever and largest walk through aquarium - under water tunnel. Area ia 7500 sq m. My daughter was very much excited and thoroughly enjoyed the place. This is a very good experience for kids and olders as well. There is wide range of water species and their discription is available on touch screens. Big varient of sharks and ray fish. Very good maintenance of the aquarium. One best thing is that mobiles and cameras are allowed..you can click the photos and videos. Overall it was a beautiful experience with family, friends and kids. Before entering aquarium we thought entry tickets are very expensive but it is worth. It is a must visit place. Then we had lunch and headed towards Chennai, checked in S4 Residency. In the evening went to Ashtlaxmi temple.
The Ashtalakshmi temple is a Hindu temple which lies on the shorelines near the Elliot's beach in Chennai. The temple is dedicated to the goddess Laxmi, and her eight primary forms of wealth, namely, 1.Santhan Laxmi 2.Dhan Laxmi 3. Vijaya Laxmi 4. Gaj Laxmi 5.Aadi Laxmi 6. Dhanya Laxmi 7.Dhairya Laxmi 8.Veer Laxmi. It is a 4 story temple. Main shrines are Shri Laxmi Narayan.
The temple also has Dashavatars of Vishnu, Guruvayoorappan, Ganesha, Dhanwanthari and Anjaneyar deities. Though we are in travel, Mata Laxmi, Narayan, Ashtlaxmi, Ganesha and God's darshan happened to us, I feel that we are so lucky because it was the first day of Navratri. Positive vibes received to us. We felt blessed. While taking darshan one of the pujari gave us a coin of Laxmi, we kept it as ashirwad of Laxmi. All idols of Goddess are beautiful, but temple should be maintained in a better way. On the way we took idli and lassi parcel and returned to S4 residency.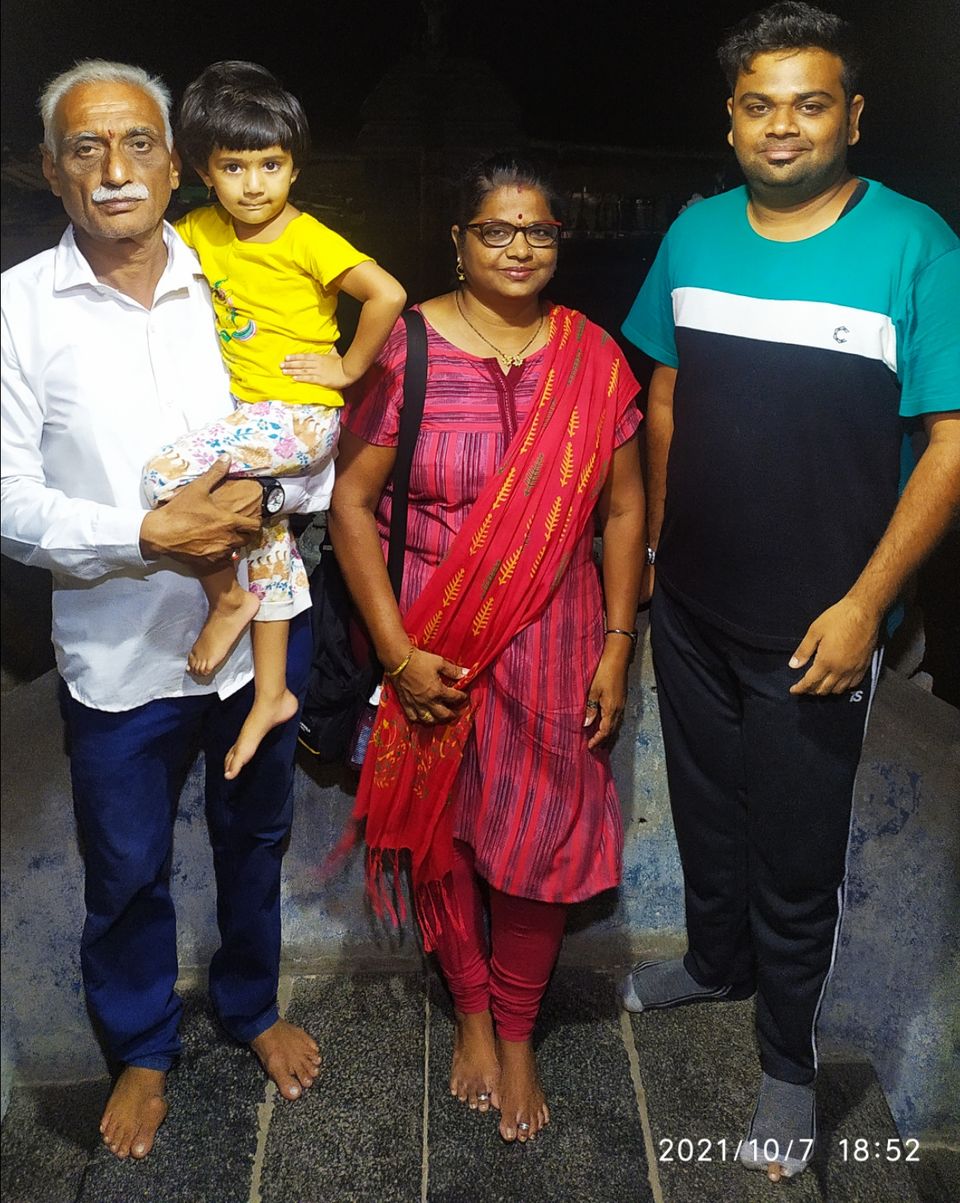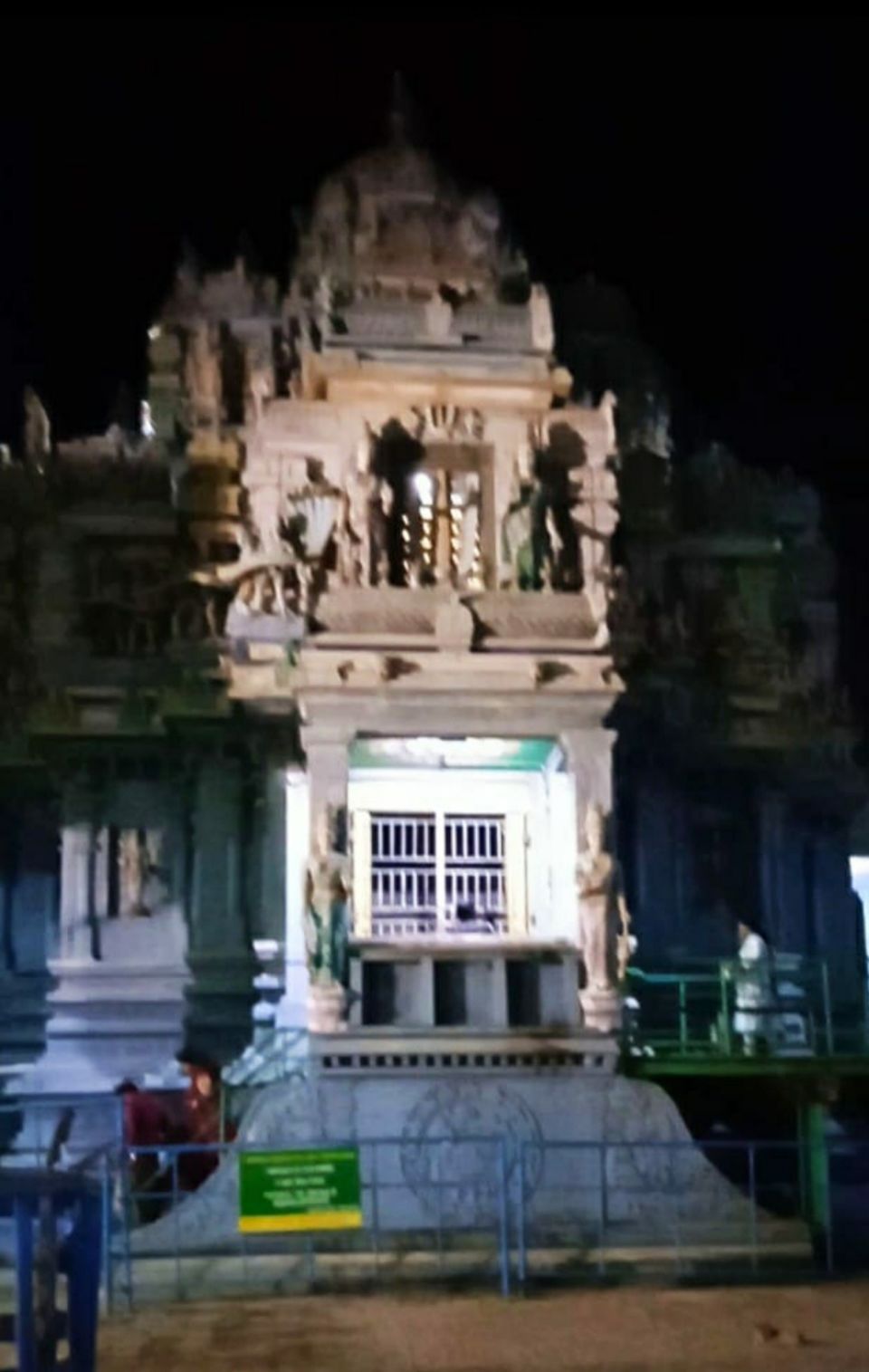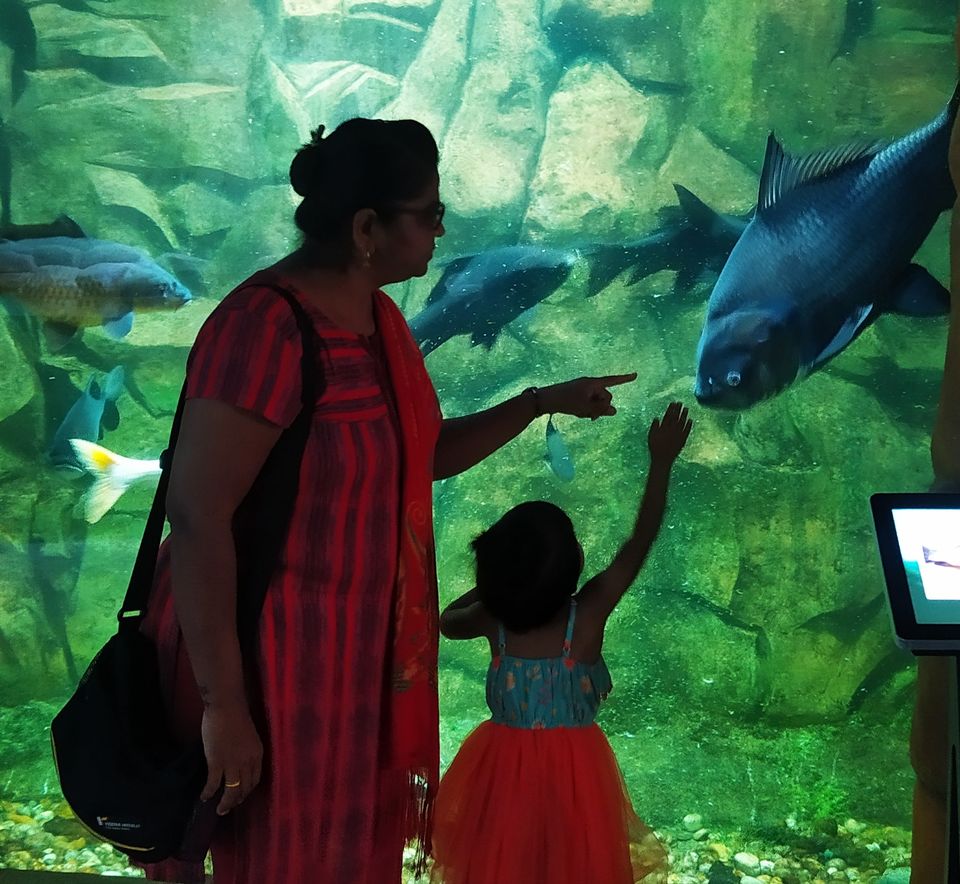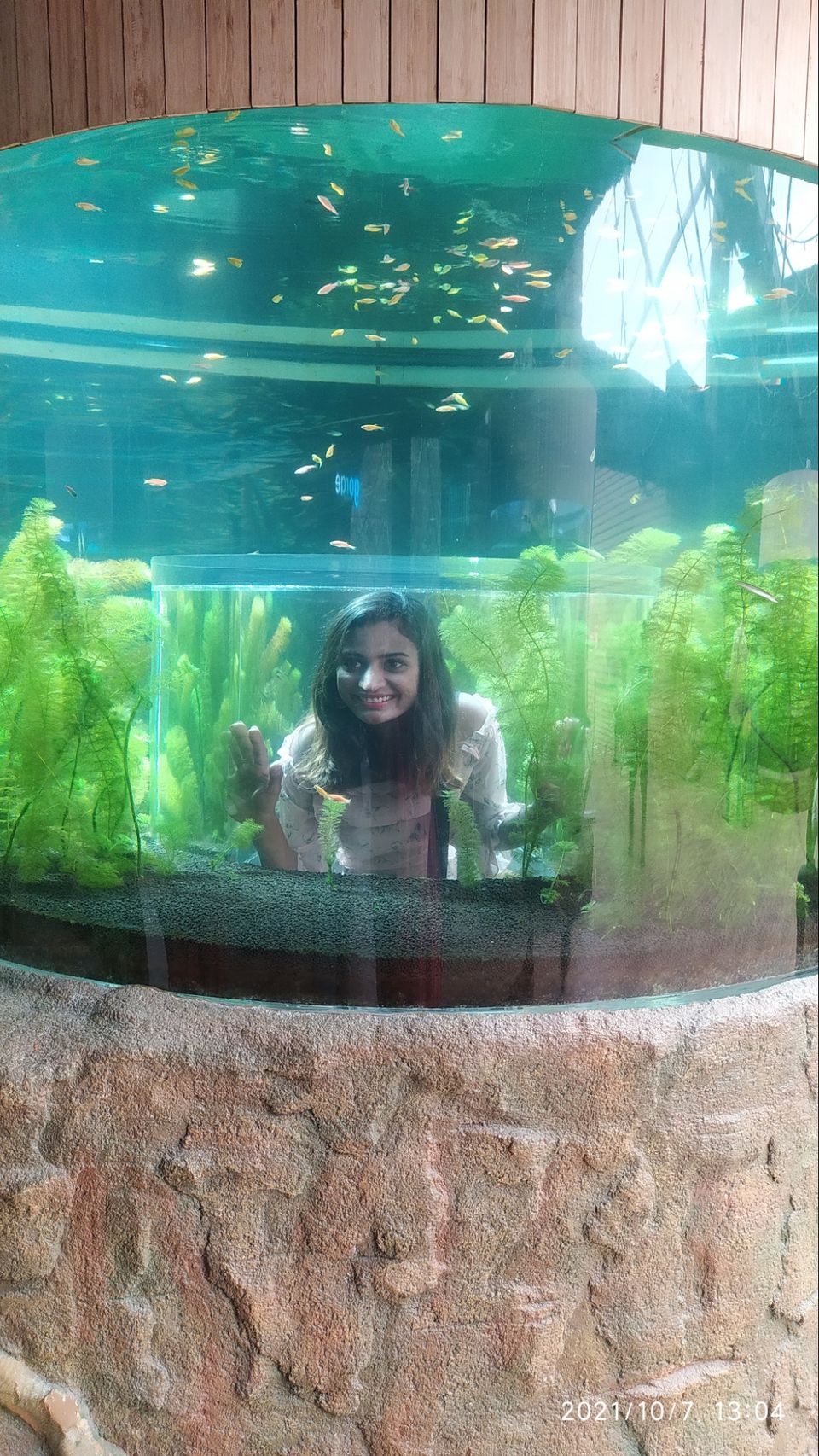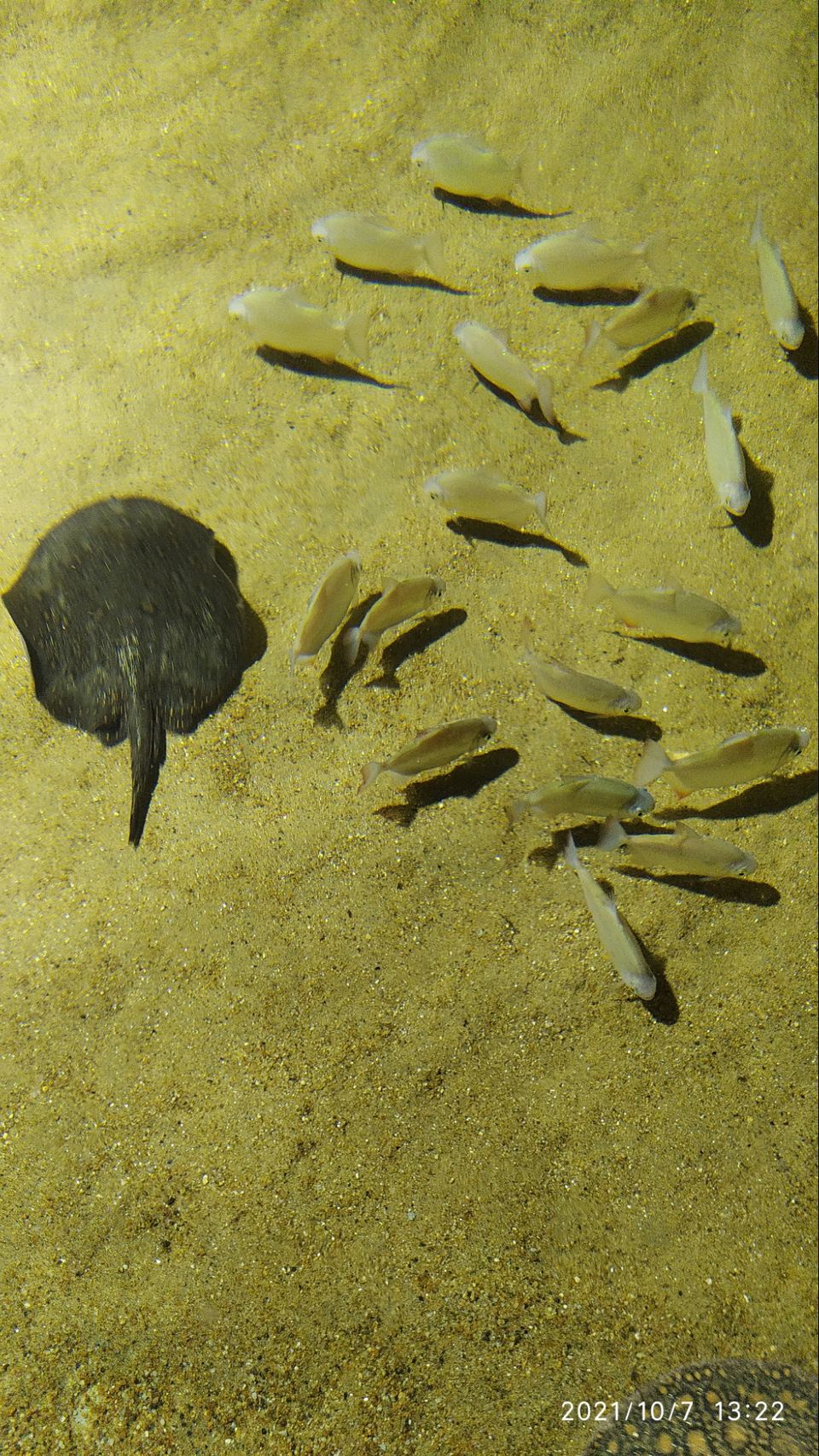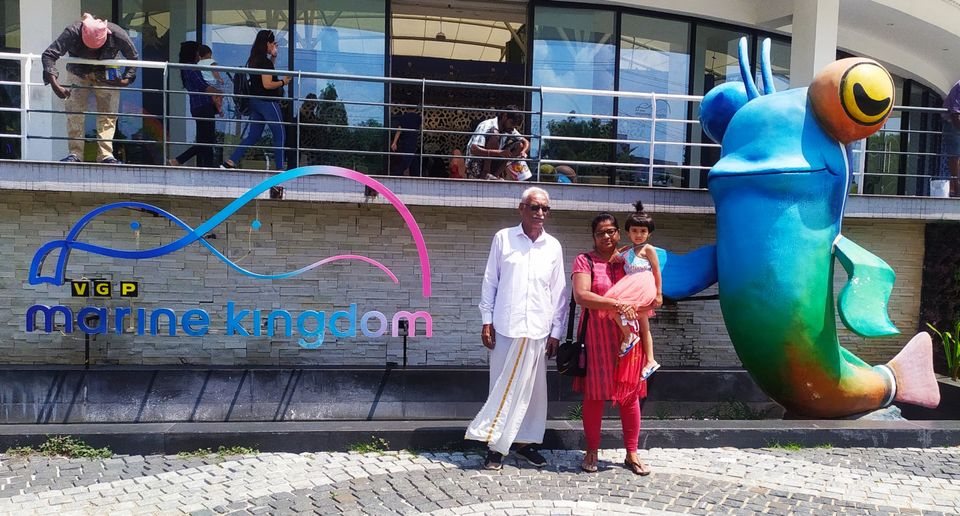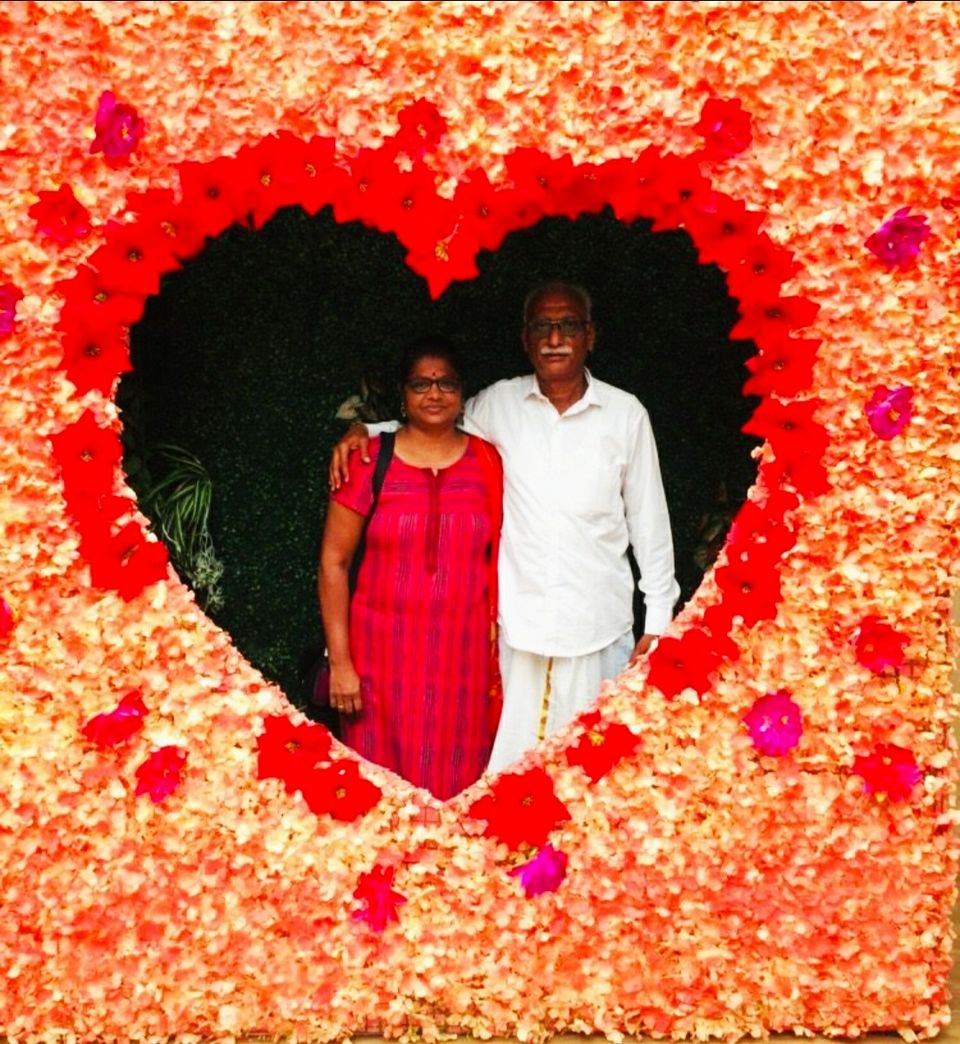 On 8th October 21, morning at 9.30 we checked out S4 Residency, had breakfast and coffee and went to visit St. Thomas Cathedral Basilica and National Shrine of Saint Thomas. It was built in 1523 by a portuguese explorers, over the tomb of Saint Thomas, one of the twelve apostles of Jesus. In 1896, it was rebuilt by the British. The British style church still stands today. This church is one of the only three known churches in the world built over the tomb of an apostle of Jesus. It is a large beautiful well maintained church with beautiful architecture and sculptures. It has musium where visitors can go. After spending some time at church we went to visit Valluvar Kortam which is 3.2 km away from church. Entry ticket is Rs.10/-
Valluvar Kottam is a monument in Chennai, dedicated to the classical Tamil poet philosopher Valluvar. It is the city's biggest Tamil cultural centre. The monument consists of a decorative arch, an auditorium that can accommodate around 3,500 people, and the Kural Manimandapam, where all the 1,330 couplets from all 133 chapters of the Kural literature are inscribed on bas-relief. The monument is the 128 feet stone car, a replica of the famed temple chariot of Thiruvarur. The chariot is made of around 3000 blocks of granite stone and weighs 2,700 tonnes. The four giant-sized wheels of the chariot measure 11 feet in diameter and 2 feet in thickness. A life-size statue of Valluvar has been installed in the chariot. The chariot is adorned with the famed Kalamkari drawings. The huge lovely stone chariot is the main attraction of this place. Excellent place to visit in Chennai but bad maintenance. After visiting Valluvar Kortam we went to Chennai rail Museum. Distance is 8 km. Entry ticket is Rs 50/- for adults and Rs.25/- for children.
Chennai Rail Museum is a indoor and outdoor museum which displays vintage engines, steam engines and coaches, shows miniature train rides. Also you can have toy train ride. There are Indoor Galleries 1.ICF Gallery 2.Rail History Gallery 3.Art Gallery etc. A 90-seater air-conditioned Dolby Digital Movie Theatre (Railway and Railway Heritage Films but now a days it is not operational for public), Natyarangam, Amphitheatre, a Number of Metal Sculptures made from scrap, 3D MURAL at the entrance, Cartoon Hero Characters better viewed from the Joyous Toy Train Ride, Rail Coach Restaurant, Eco Green Park, Lust Green vegetation, etc., The museum is managed and maintained by the ICF. You must have 2-3 hours time to visit this place but this is must visit place. This is a treat for train lovers, youngsters, kids, mechanical students. While visiting museum you can learn so many things about Indian Railway. We had tea and omlet sandwiches at Rail Coach Restaurant and then search for our stay and checked in Admire rooms. Our hotel manager told that on Saturday, Sunday Marina beach is closed for visitors, so after taking bath we went to Marina beach by auto at Rs.60/. First we went to Dr.M G Ramachandran and Jayalalithaa samadhi which is near the Marina beach. It is a great place with good atmosphere but too crowded. It is called as Dr MGR and Jayalalithaa memorial complex. It was built in the memory of former chief minister of Tamilnadu M G R and Jayalalithaa, whose bodies were buried at the site. It is a beautiful place and it's marvelous structure is beyond one's imagination. The design and architecture of this memorial is awesome. Never seen before such a big designer construction in marble. It includes a 15-metre tall monument, a museum and a "knowledge park", surrounded by landscaped gardens with two roaring lions at the entrance. We spent some time there and went to Marina beach. To reach till shore we had to walk at least 15 minutes through sand. Beach is 6 km long, making it the longest natural urban beach in the country. It is one of the most crowded beaches in the country and attracts about 30,000 visitors a day during weekdays and 50,000 visitors a day during the weekends and on holidays. On the way there is big market. Too many stalls, shops of eatables, clothes, toys, bags and many more. We spent one hour at beach had some snacks and ice-cream and came to hotel.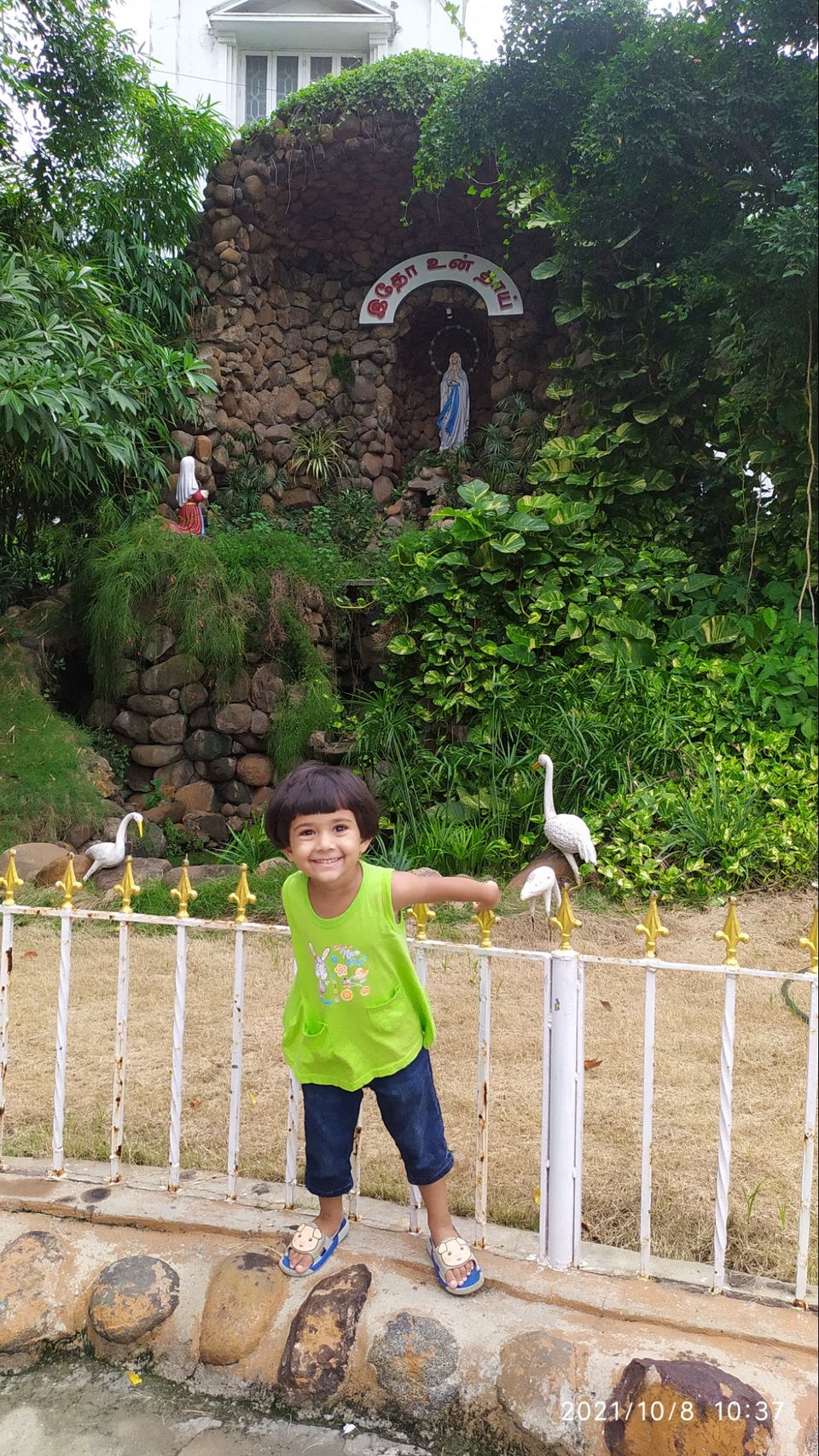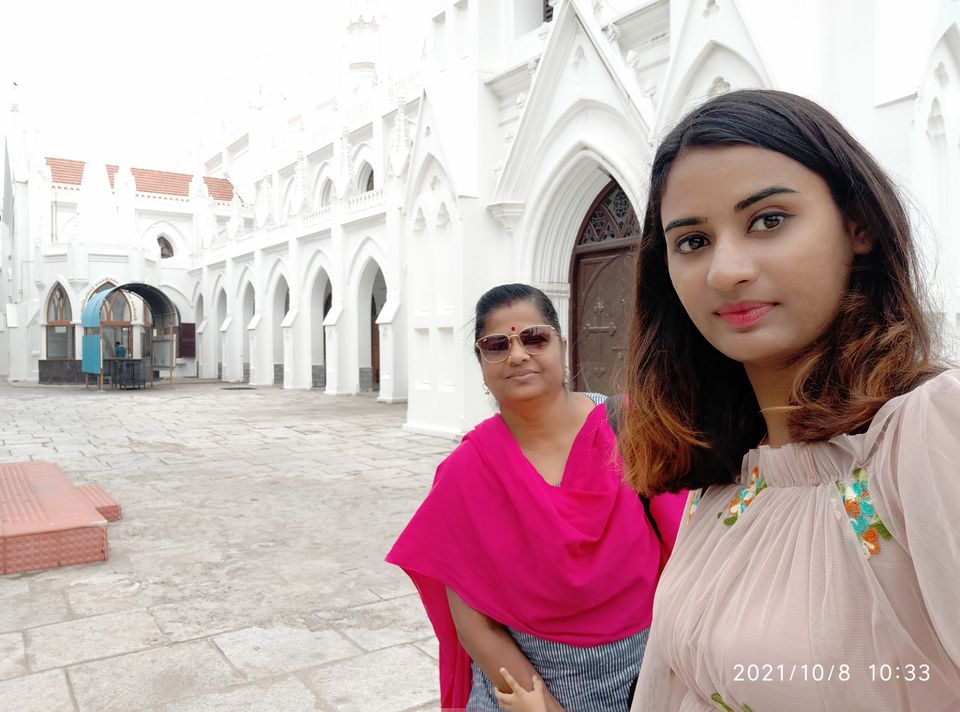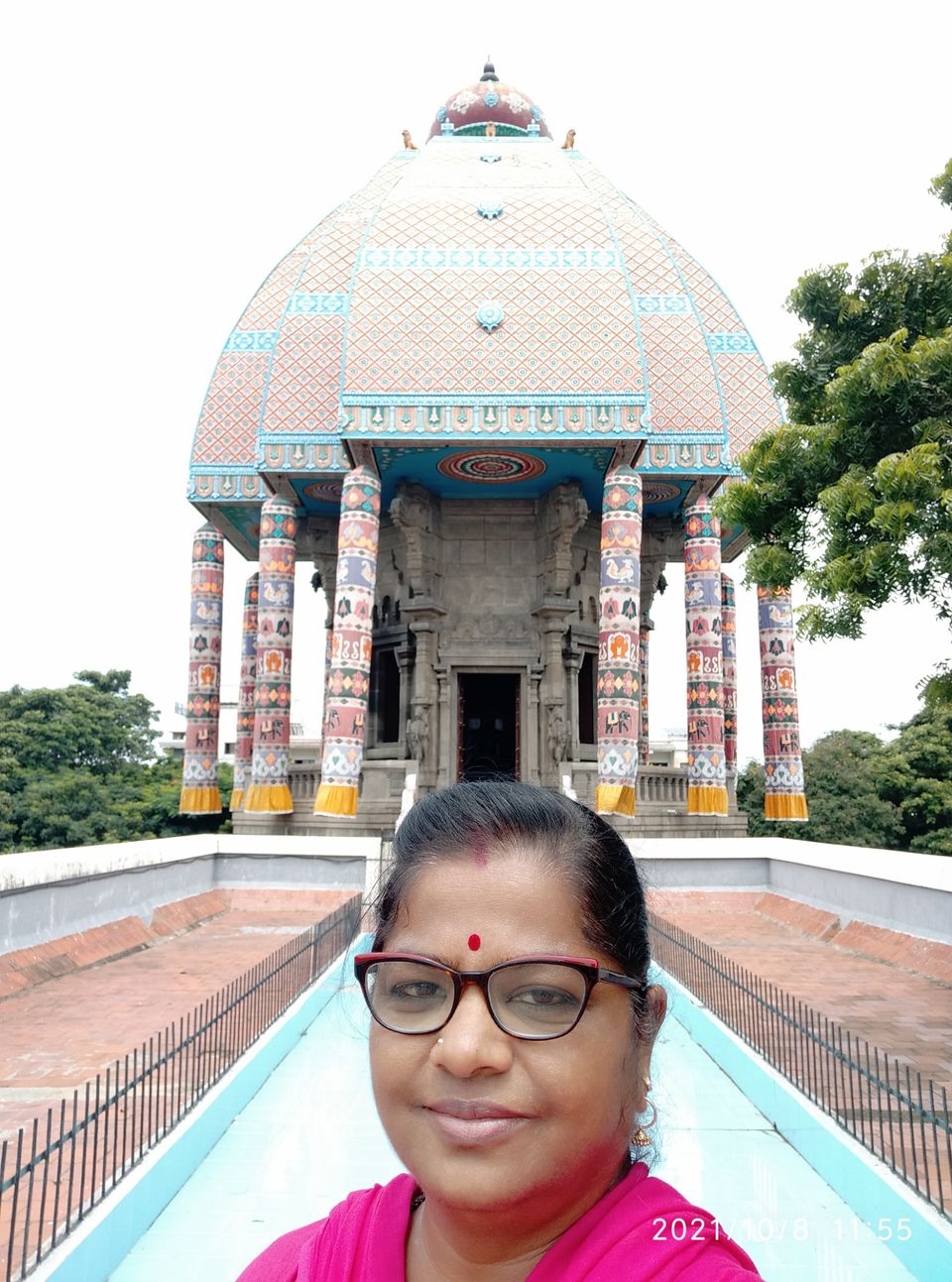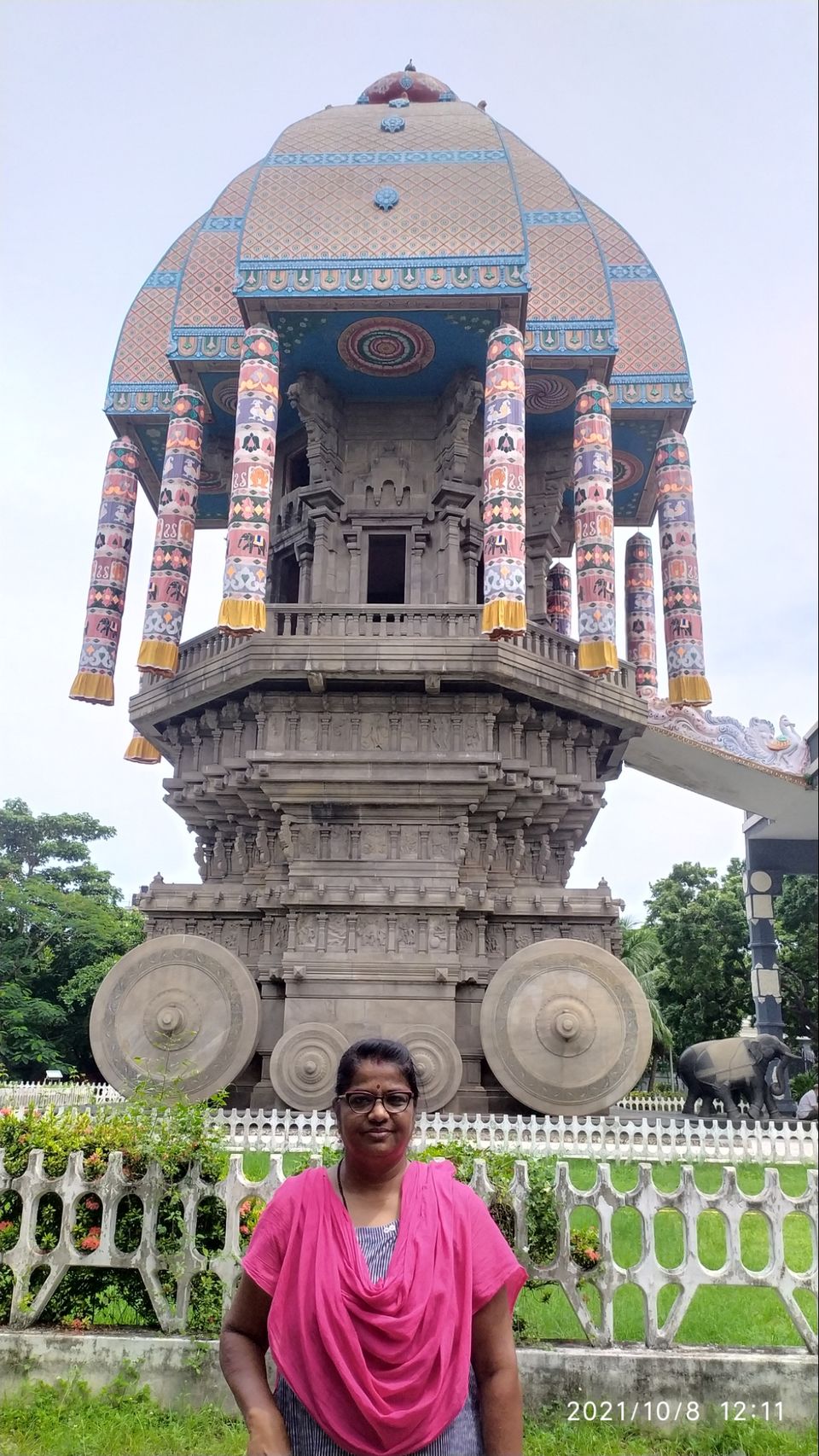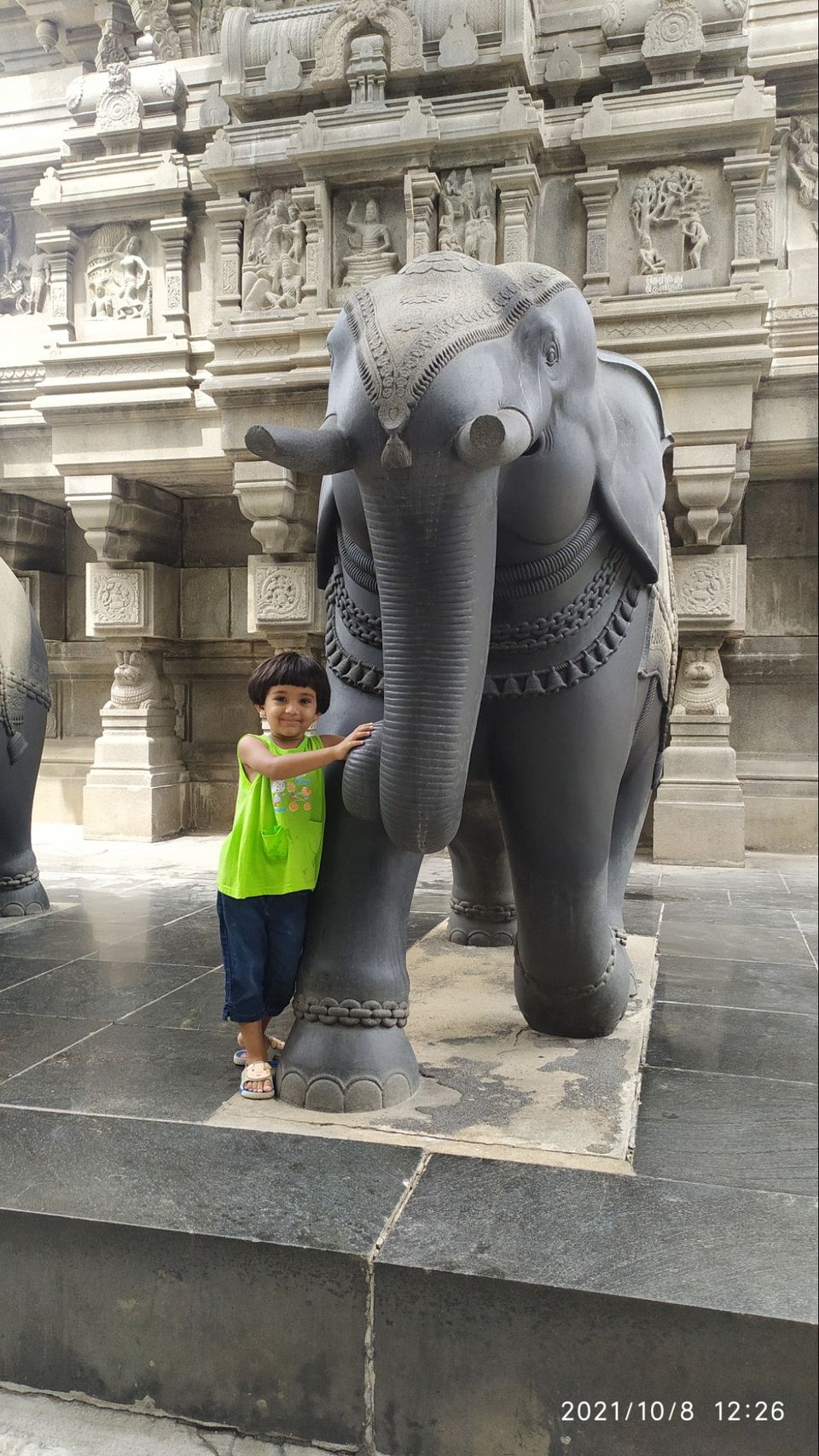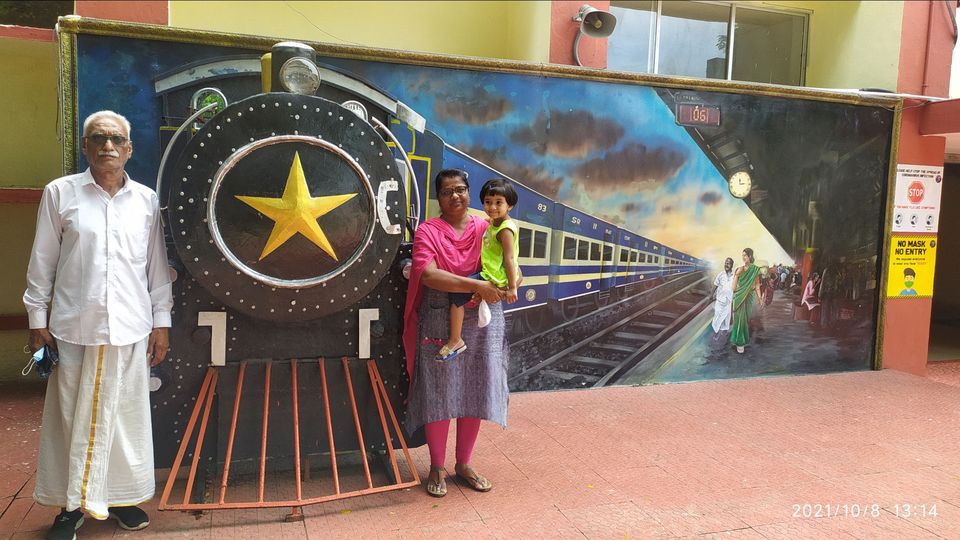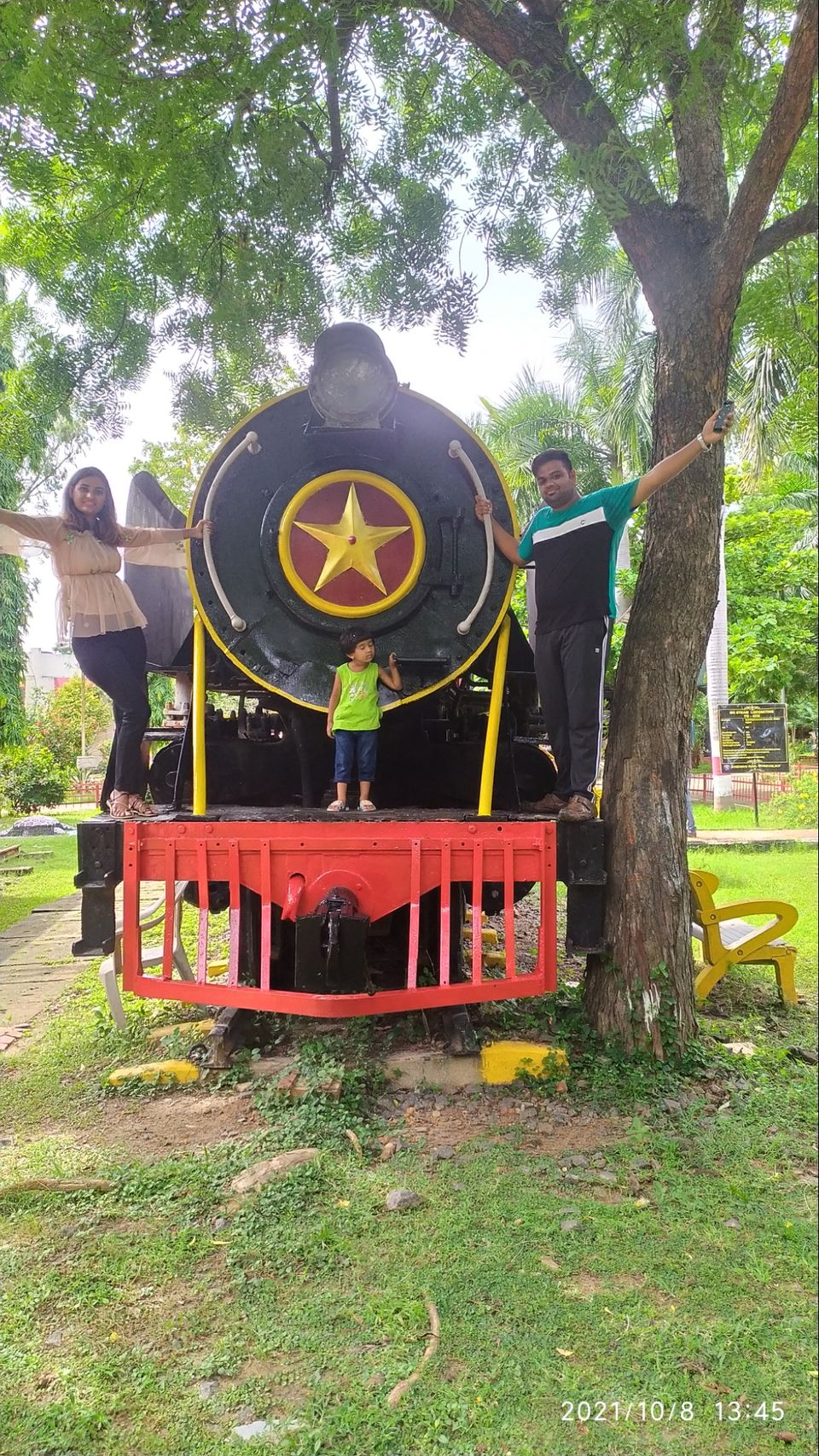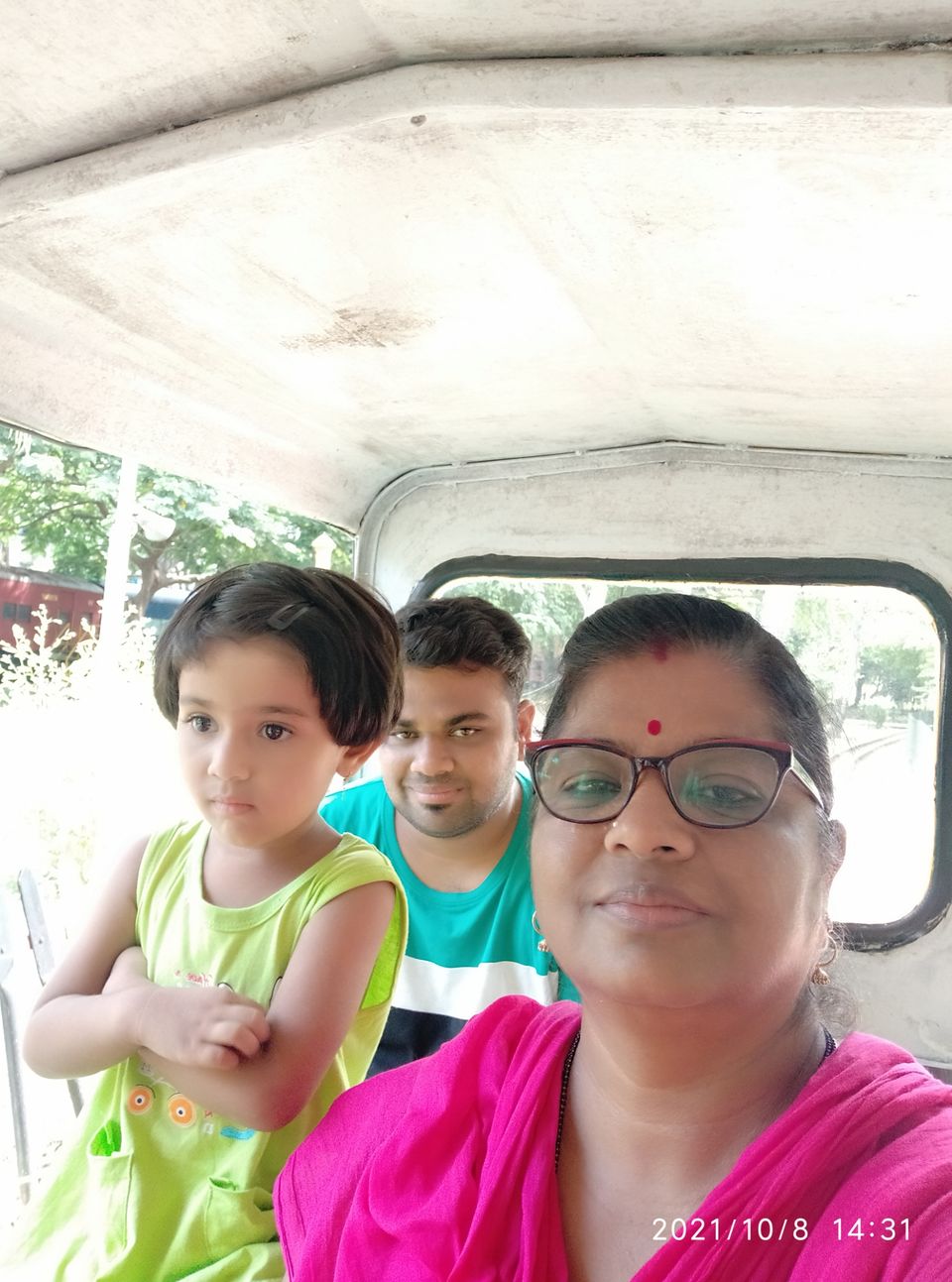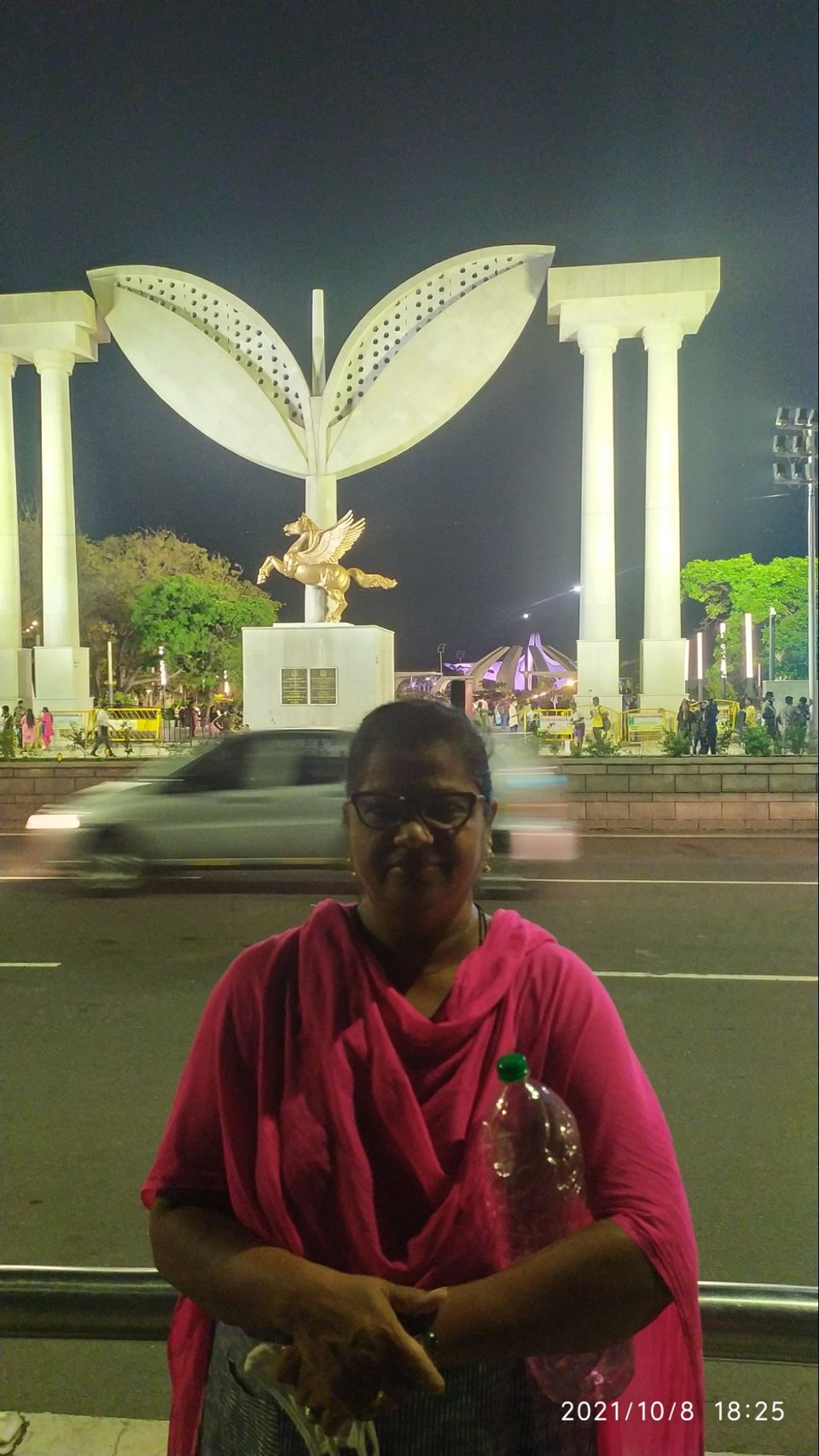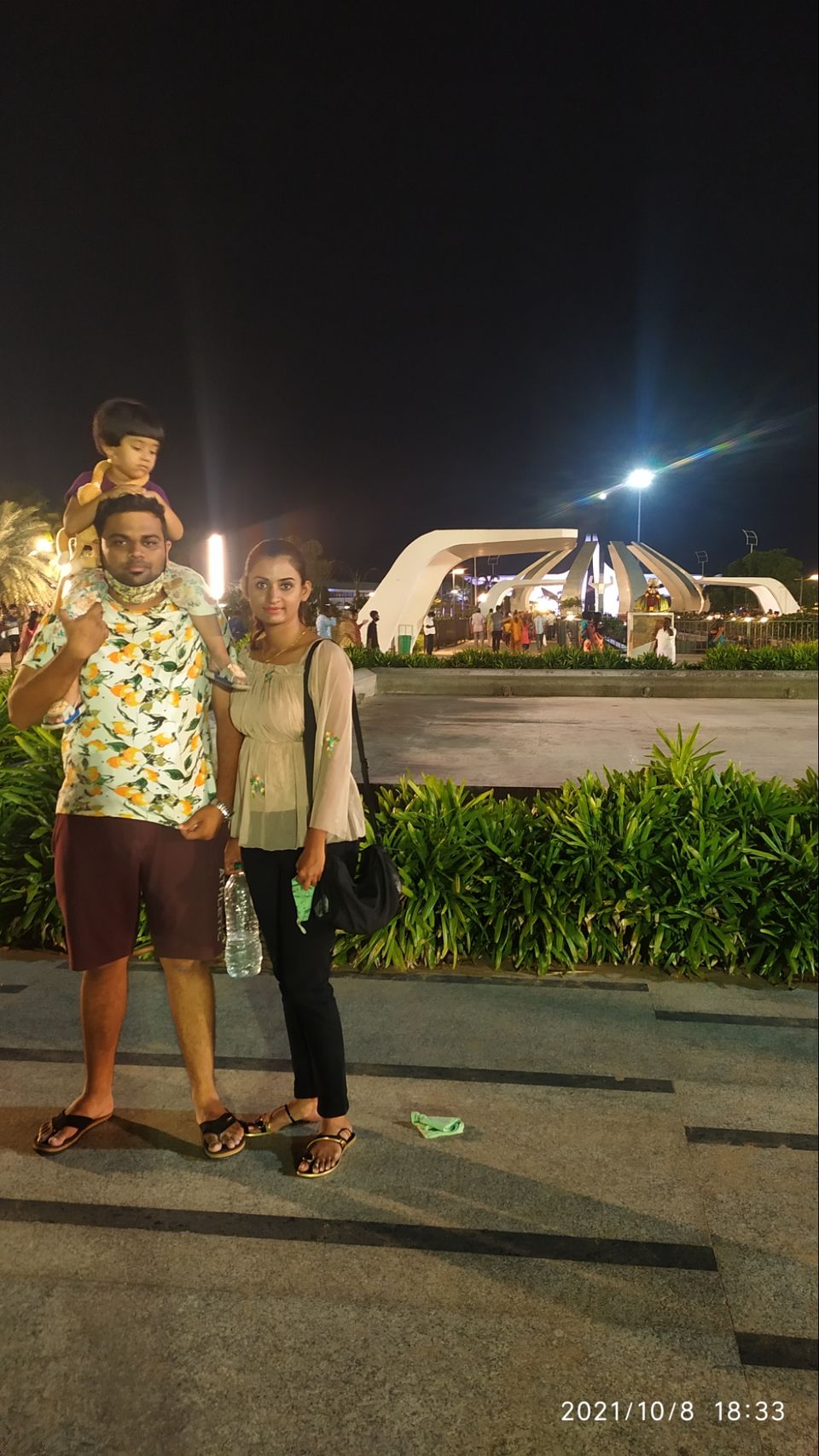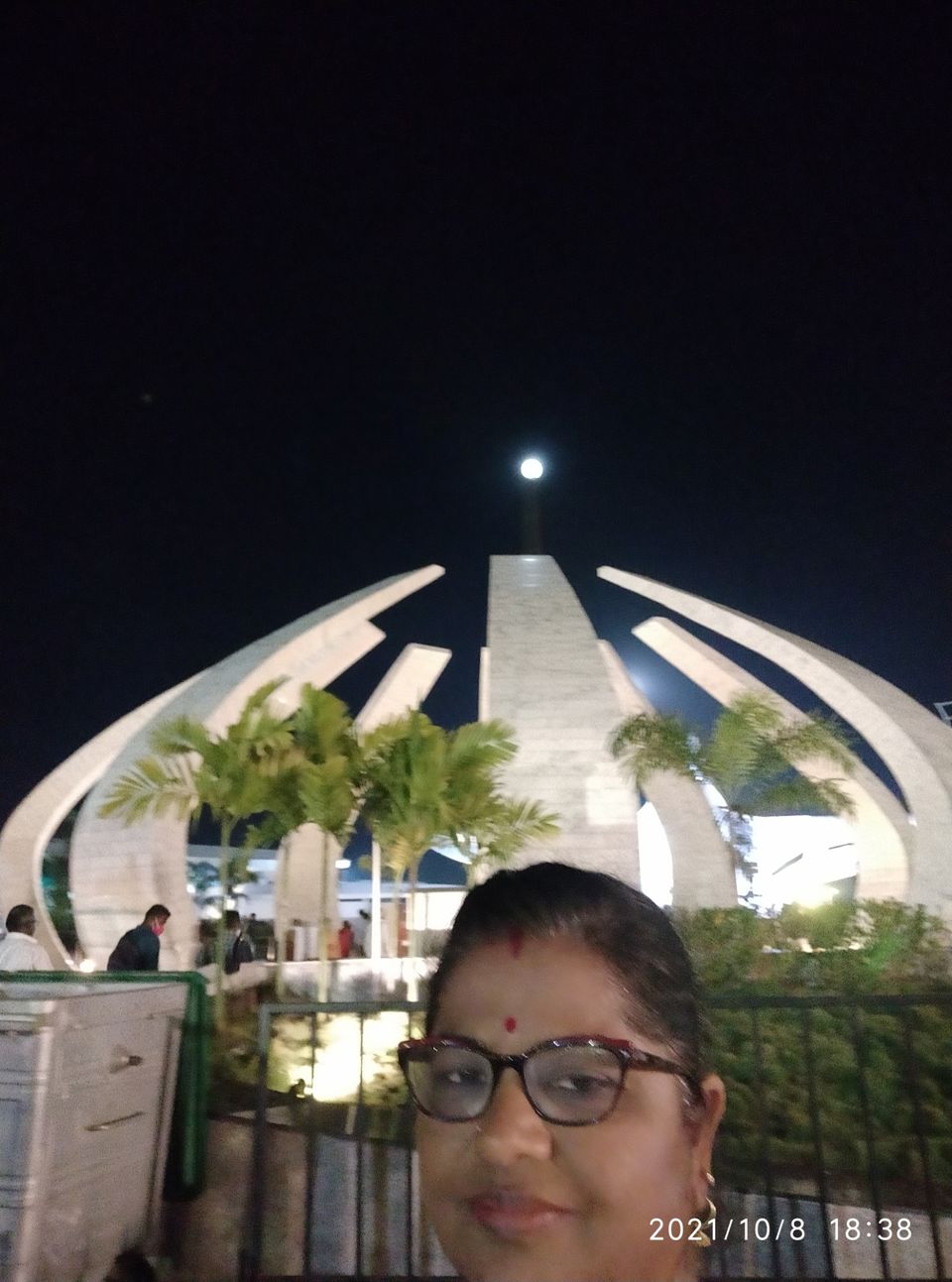 9th October 21, we checked out Admire rooms at 10 AM, had coffee, omlet sandwiches and went to Govt Museum Chennai. Actually we want to visit is on 8th October but it is closed on Fridays. Entry ticket is Rs. 15/- . I must say it is excellent and awesome must visit place in Chennai. Started in 1851, it is the second oldest museum in India. Very much informative and useful for students and elders as well. You can learn something really worthy. It might take 3-4 hours for fast visit but if you are hungry for knowledge can spend full day. It has 6 different sections.. zoological structures, birds area, Miniature structures, ancient civilization, antique pots, war weapons, painting's gallery of European and Asian of renowned artists, children's play area and much more. It has the richest collections of bronze idols, 500 of them dating to 1000 BCE, in Asia. There is 5 minutes AR Show at children's park, which children enjoy too much. If you love art and history it is must visit place for you. We spent 2-3 hours and after having lunch headed towards Tirupati.