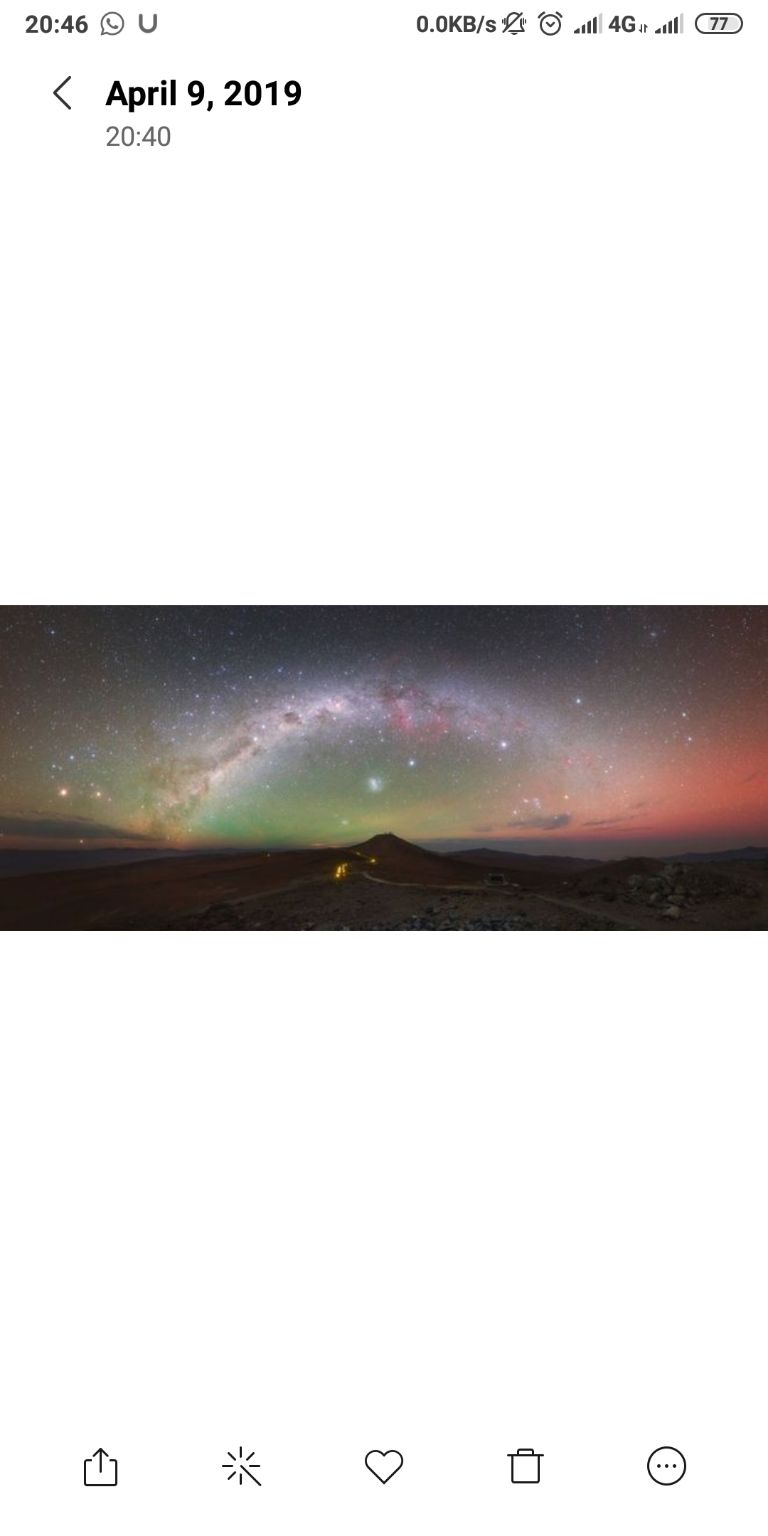 My one way 2000 km journey has brought me here, this is what I'm feeling.
Tonight I lie down here, exposing my vulnerability, trying to keep my fragileness intact, trying to figure out the question that intrigued me since childhood. Tonight I lie down here, trying to fathom the vastness of the sky, whose very thought always gave me feeling of how insignificant my existence and feelings are. But tonight as I lie down here, I dare to set on a quest to justify the significance of my existence and feelings.
As I lie down here, I'm trying to trace the milk sprinkled on the path of universe, milky way galaxy, I can feel the gravity of those celestial bodies. I can feel the surge in my blood just caused due to the movement of these heavenly entities. As I lie down here, I can relate why our ancestors were so attracted towards this starry enigma which made them to wonder about their origin, where do we come from. Today I believe in ghosts as the dead stars are still lingering out there. Today I believe in superstitions because I do not know anything about what lies beyond that two naked eyes can see.
Tonight as I lie down here, I can hear the hymns of ecstasy and joy my predecessor left when they crossed these desert. I can feel the rythme of the music and dances, the rituals, that were performed here. I can feel the energy of chantings that were offered here. As I lie down here, wind whispers in my ears the longing and love of tribal women who still waits for their lovers to return.
The scent carried by this gutsy winds, tells me the story of the far land that I'm yet to visit.
Tonight as I lie down here, the forces of this desert are trying to provoke me. I can feel the way her lips parted mine, like this all masculine sky is parting the earth on horizon. This still warm and whirling wind is provoking me to remember how her love was, full of warmth and fury. I can feel the the sinking of the dung beetle in quick sand like my tongue sank deep into hers. As I lie down here, I can hear the mocking sounds made by those night crawlers, of which now I only have distant memories.
As I lie down here, I can feel the stories told or untold, secrets held by this desert of the past. I can feel that it will be continued for the coming time that whatever I have lived and loved, the story of me, her and ours, will be held dear by this place.
So as even long after when I'll be gone, this desert, sky, stars, moon, wind, night creatures will whisper the story of ours, WHEN SOMEONE WILL LIE DOWN HERE, like me.
It will be passed on, like it always have been.