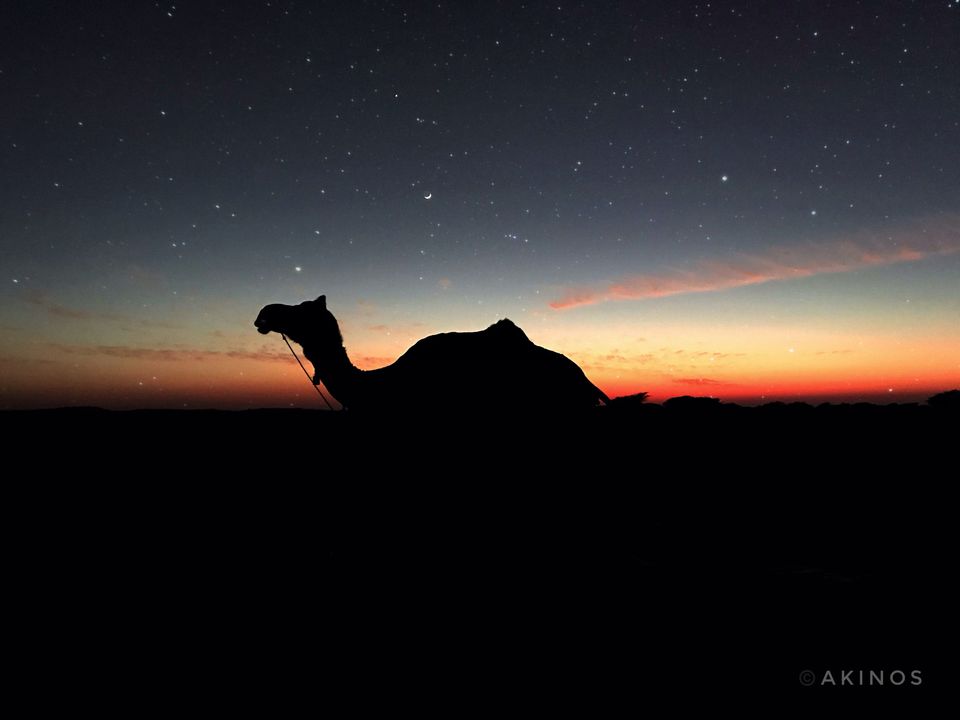 "Once of a Lifetime Experience" or even more than what i can express in words or phrases. Simplicity and Pure human hearts around. A small brief about how we landed at this place; My friend Ronak, Me and My wife (Sonika) had planned a Roadtrip to Rajasthan from Mumbai for 12 days by his Suzuki Swift. The road plans were set but we decided not to book any hotel in advance from mumbai. We were taking a big risk knowing it's been the year end and the most happening season for travel lovers and we were sure that there were going to be surge pricing in hotels no matter how big or small they might be. We were just not thinking about that as we didn't want to ruin the trip.
I've visited Rajasthan (Jaisalmer never happened) thrice before this and once on bike so i knew that the roads here are super amazing in shape and been into a car it won't be difficult anyways. My Wife was visiting Rajasthan for the first time so irrespective to how many times I've visited, once your wife says do we have any other option left? :P So i made it clear that it will be Jaisalmer as the Major attraction around which we had planned the roadtrip. We had read reviews and articles about "The Badal House" in Khuri which is around 50 kms away from the main Jaisalmer city. The moment we read this we were sure that this was it, we wanted to feel the raw touch of the desert and experience an entire night in desert.
This was the only place/hotel we had booked and inquired from mumbai rest we were going to do on-the-go. Badal chacha himself had a chat with us and made sure our desert safari and a normal room for next night is booked well in advance. I can still remember Badal chacha's voice, we are so lucky to meet people like Badal Chacha and his Family who selflessly work for the people who comes and stays with them. It was a home stay and we were already feeling excited about this.
So cutting the entire story short, After spending 7 nights and 8 days in Rajasthan (Udaipur-Ranthambore-Jaipur-Bhangarh-Ajmer-Pushkar-Jodhpur) and finally Khuri (Jaisalmer) it was. The destination for all it started for! We reached Khuri around 5 PM. Badal Chacha had already made arrangements for our tea and snacks along with the Camel ride to our halt for that night. (P.S : Please make sure you don't miss the Sunset in the desert) We were on track, we freshened up had Tea and biscuits and were up for the ride. We have to take One night's necessary things along with us which included Power bank, some warm clothes (it was Dec end so one can imagine the chills at night in desert) and any other important accessories.
NOTE: Please be alert when you are entering Jaisalmer, we were charged for over-speeding where the cops were literally at such strategic point where you are not able to see until you come down a small ascend. The road is smooth and hardly any traffic so i'm sure no one can just be at 80 KMPH. We were there with the cops for 30 mins and we noticed almost every car was been charged for the same. Only the local passing cars (I guess) were aware so were within the limits.
Our 2 days Itinerary was as below:
Day 1 : Reached Khuri (Badal House) evening Overnight in Desert under the stars
Day 2: Returned from desert to Badal house, Freshened up and left for Laungewala and Tanot mata Mandir (Indian Border) while returning in the evening did some street shopping at the Jaisalmer market. Reached Badal house late evening. Dinner and went to bed with the most beautiful memories of 2 days.
Day 3: Left in morning by 9:30 AM for Mumbai via Mount Abu.
I have uploaded a few pictures of the night and the day after that, I hope you will like them and will visit this place just for it's shear raw and natural feel the way it is!
Day 1 : Arrived at Badal House and headed for the Night in Desert! (Desert Safari/Camping)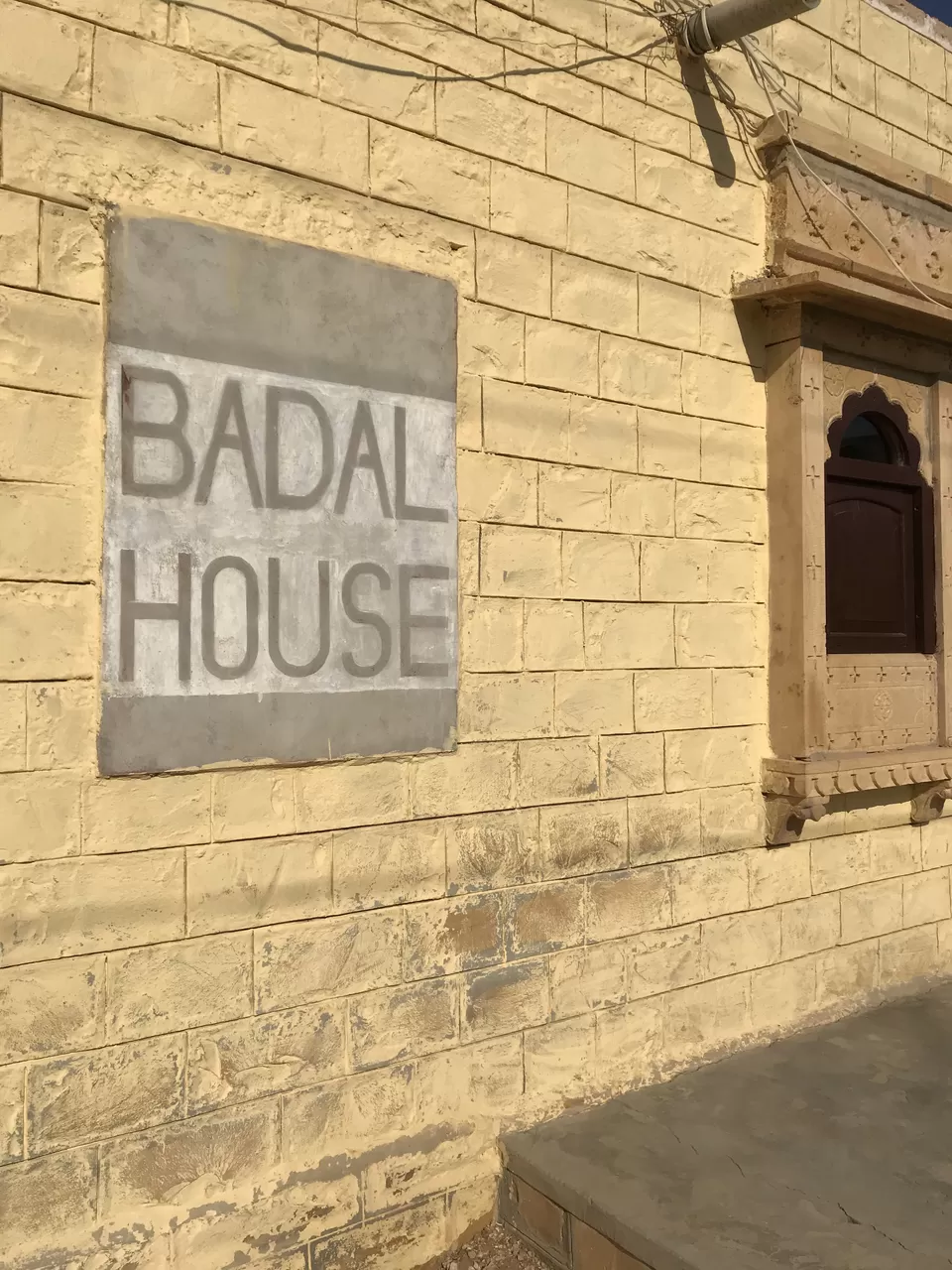 Day 2 : Mornings like these...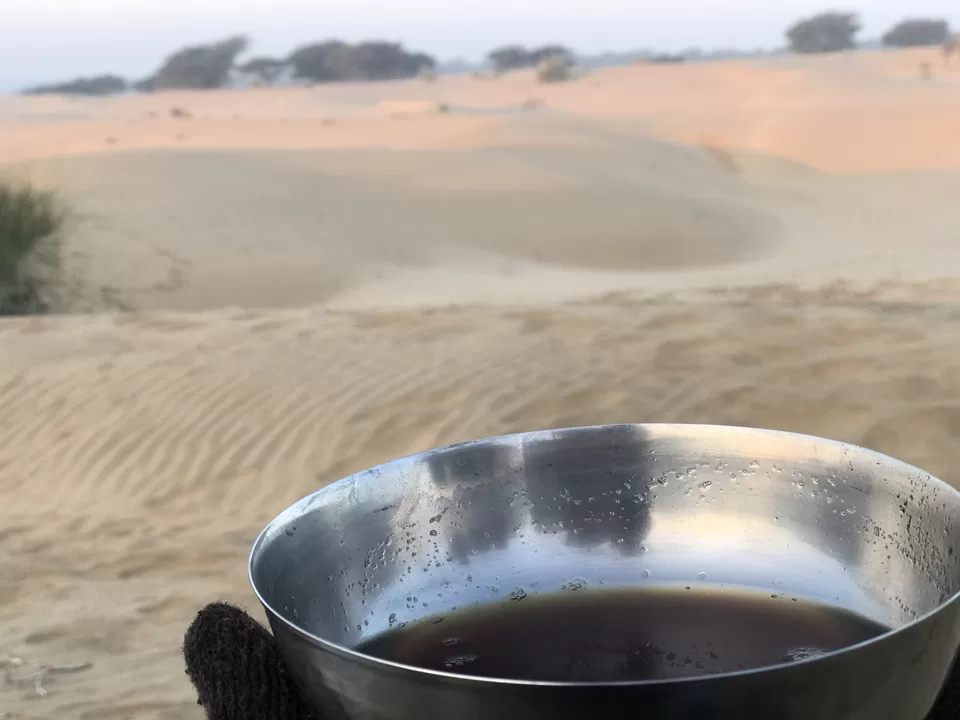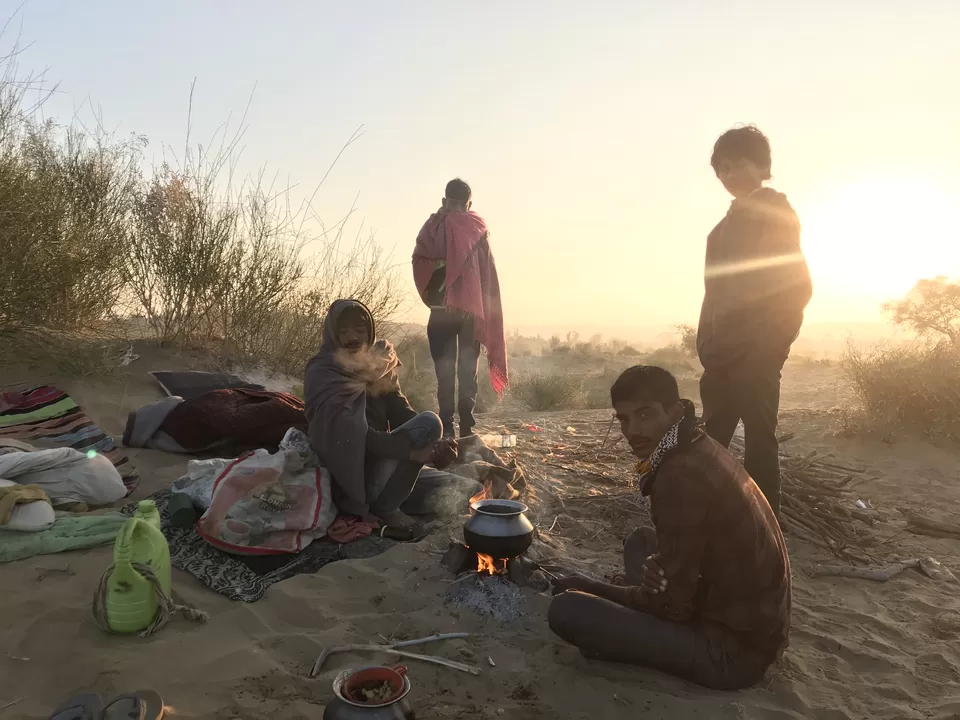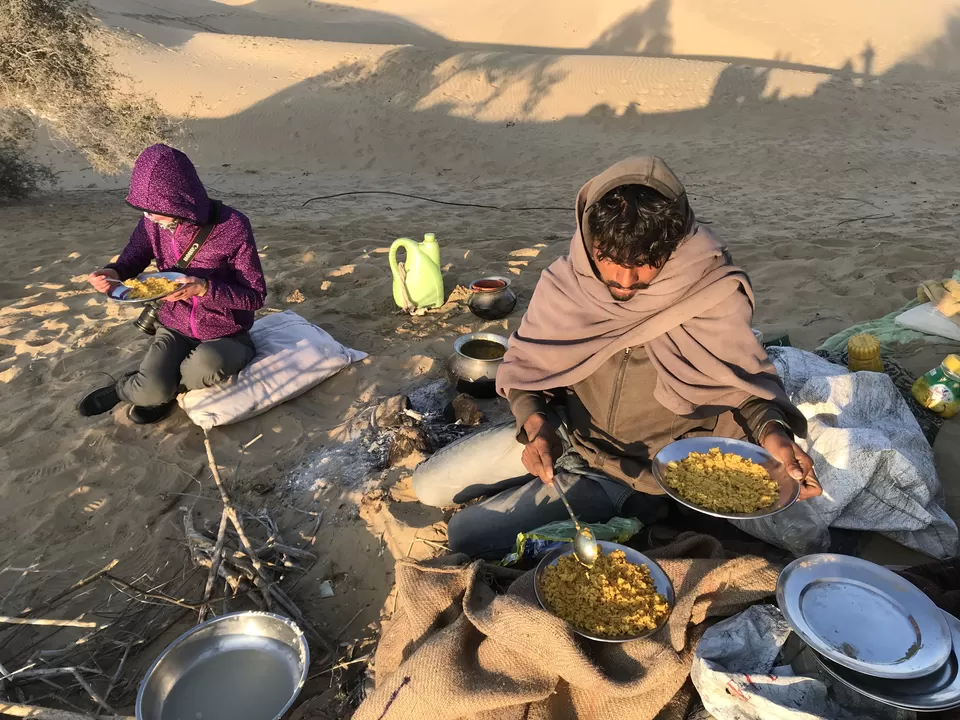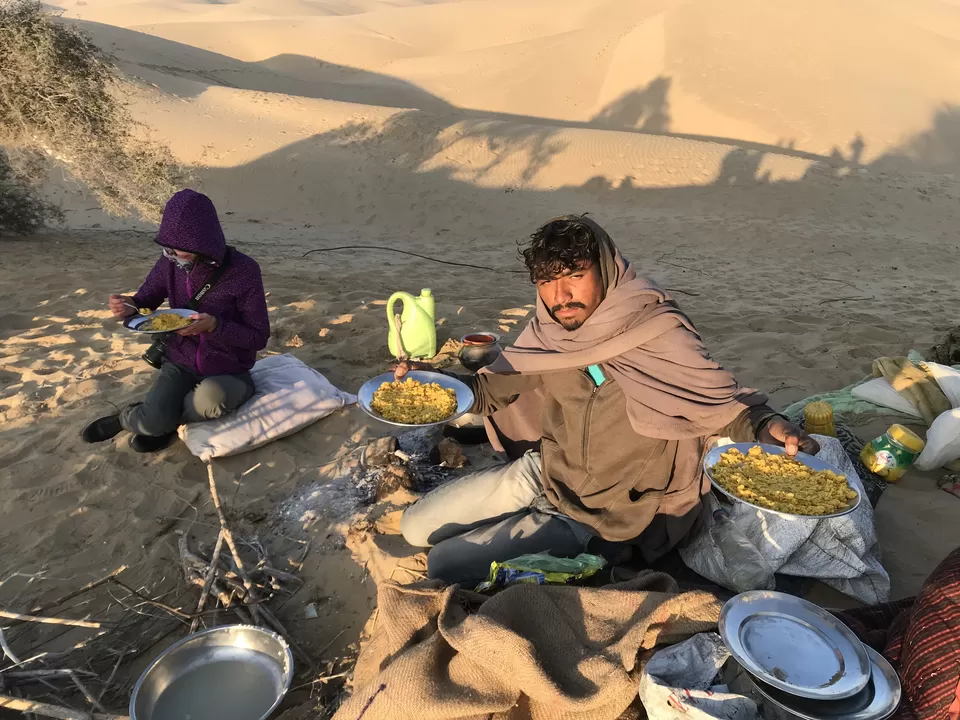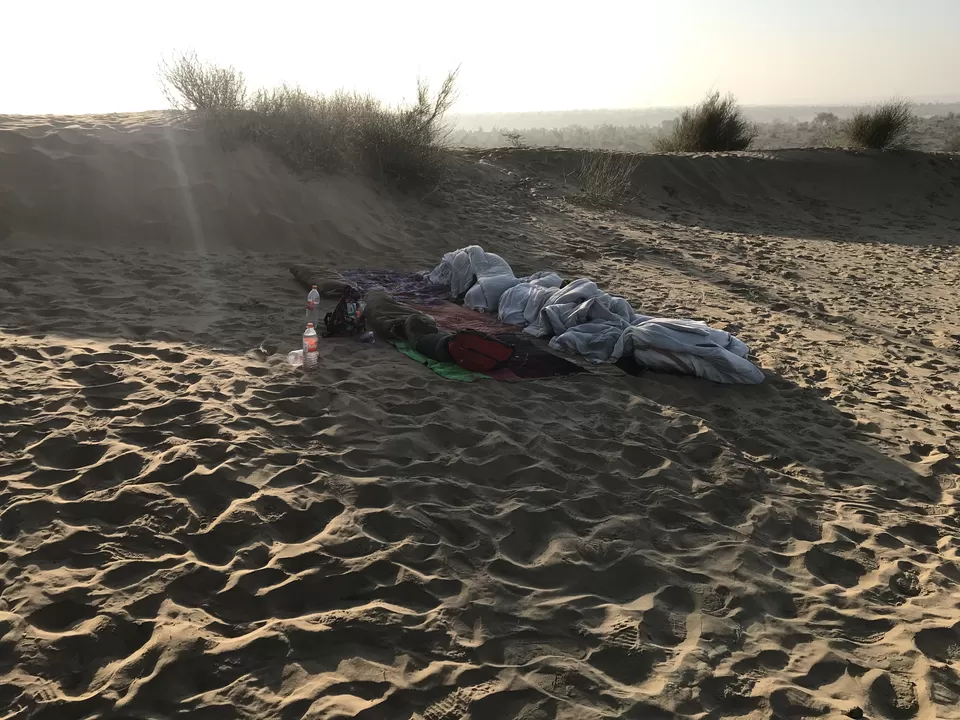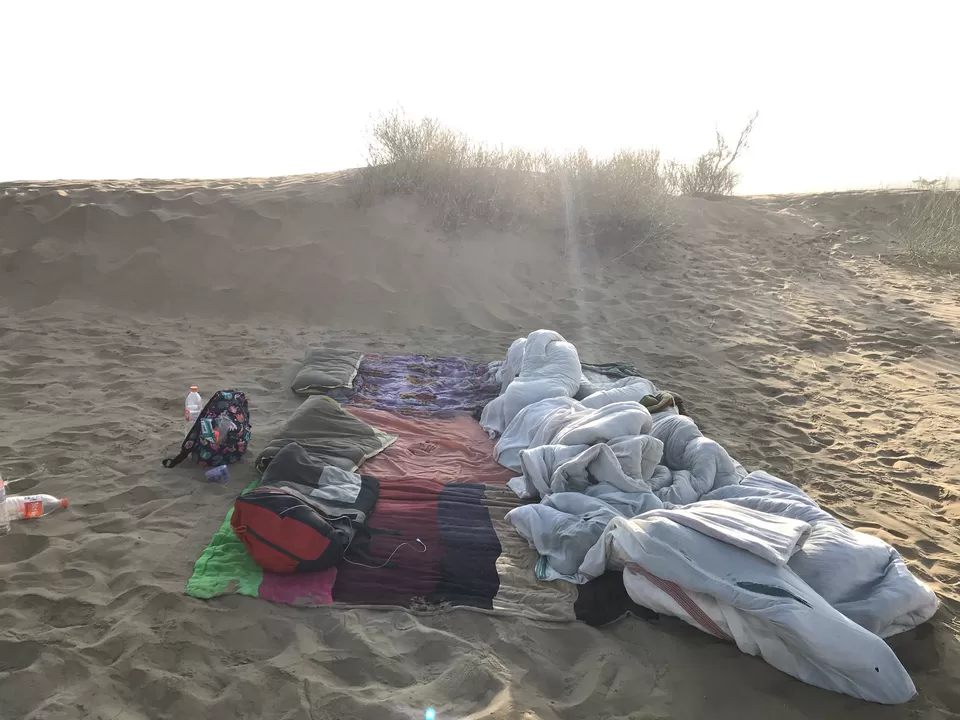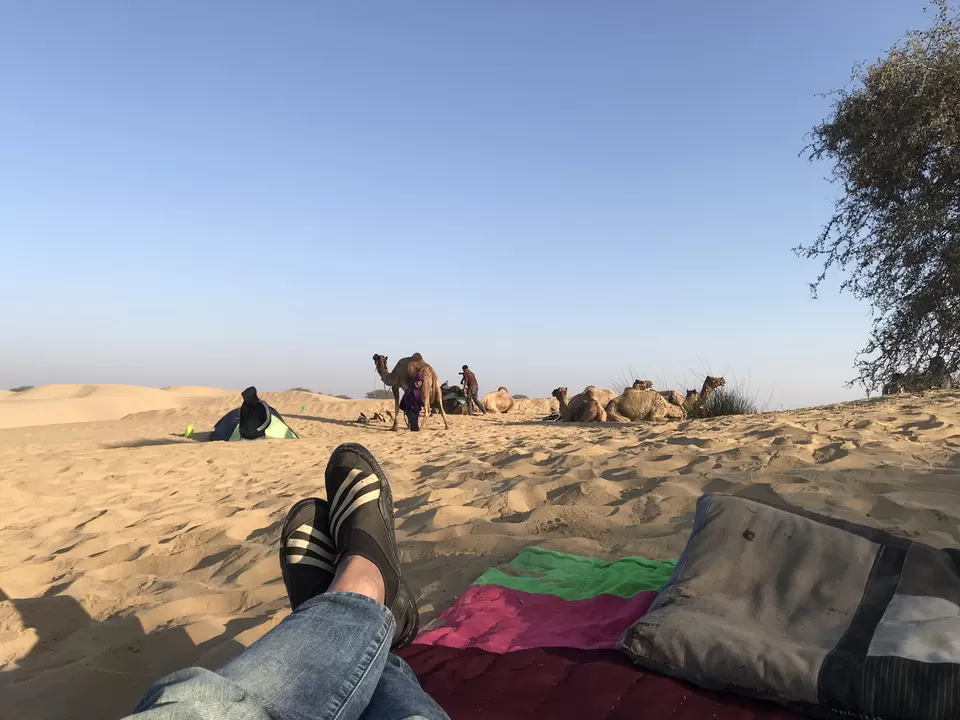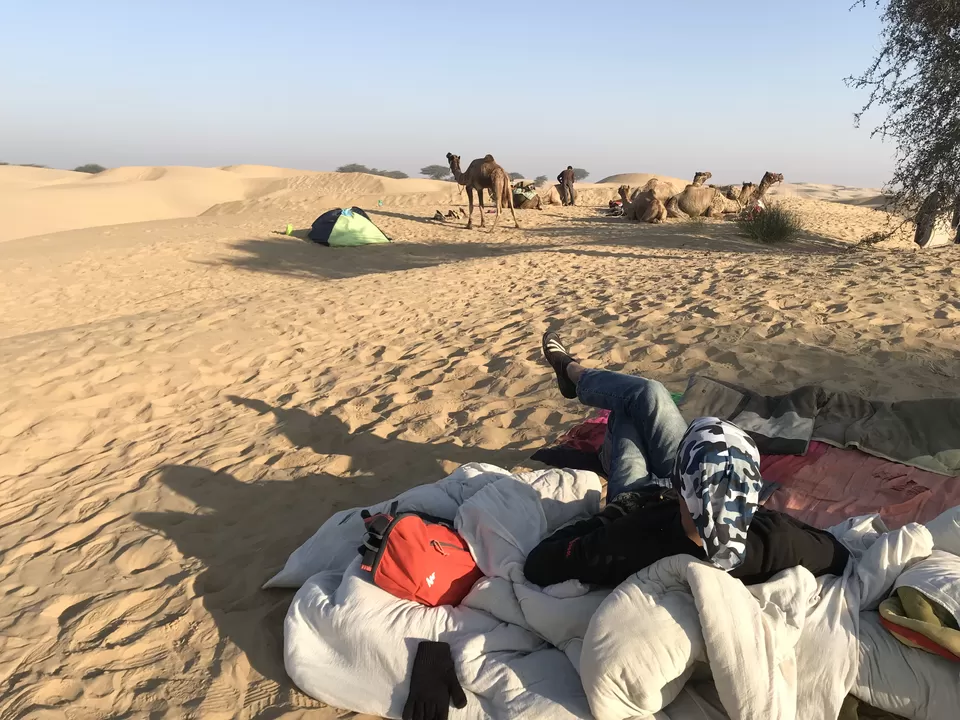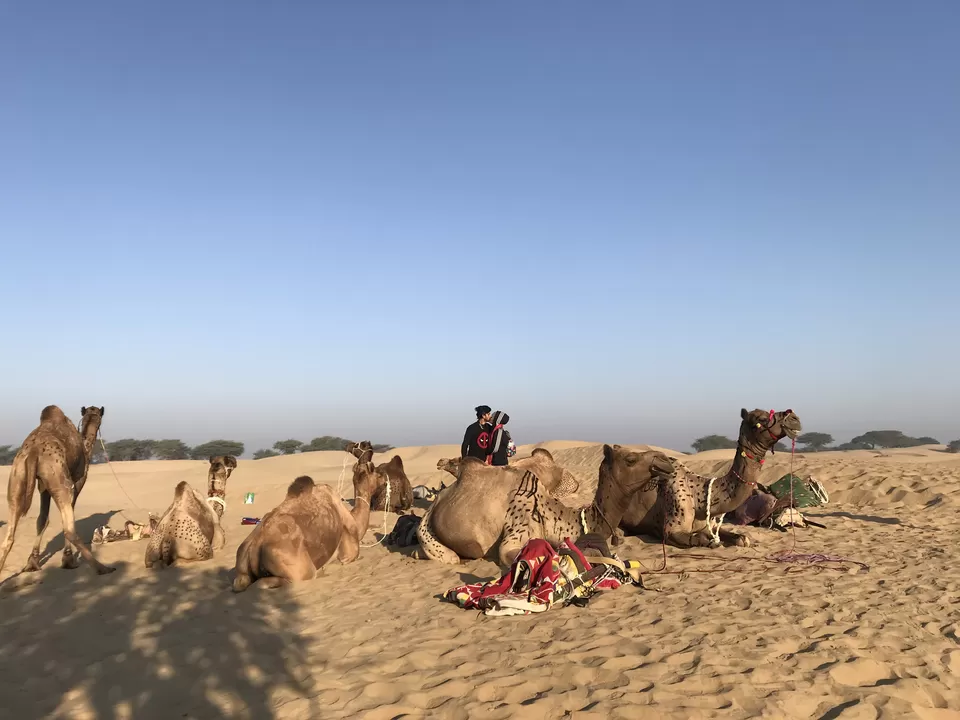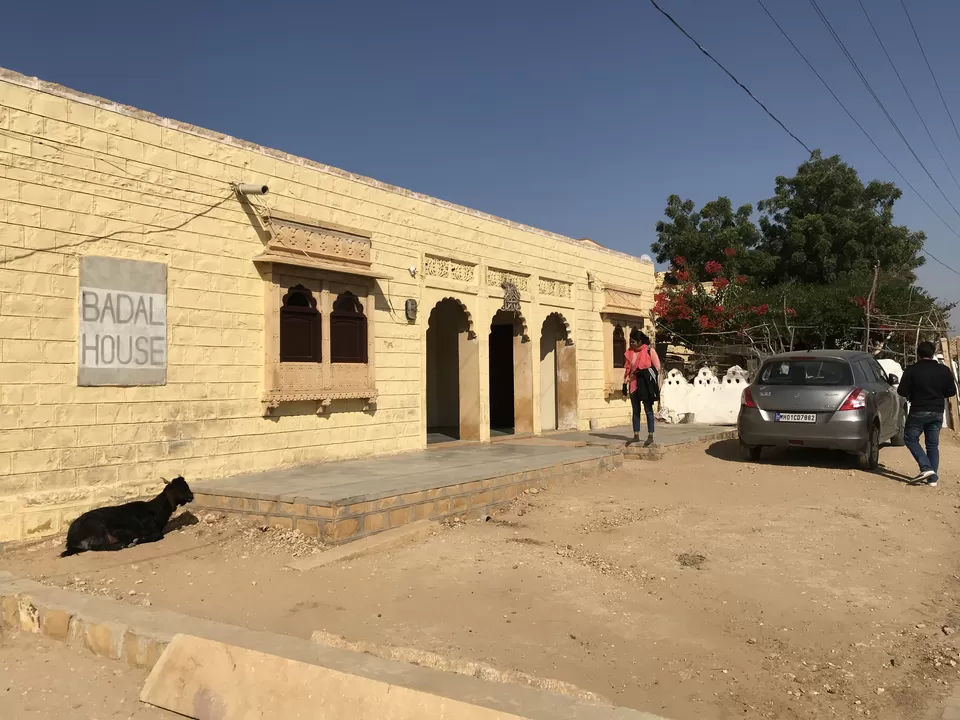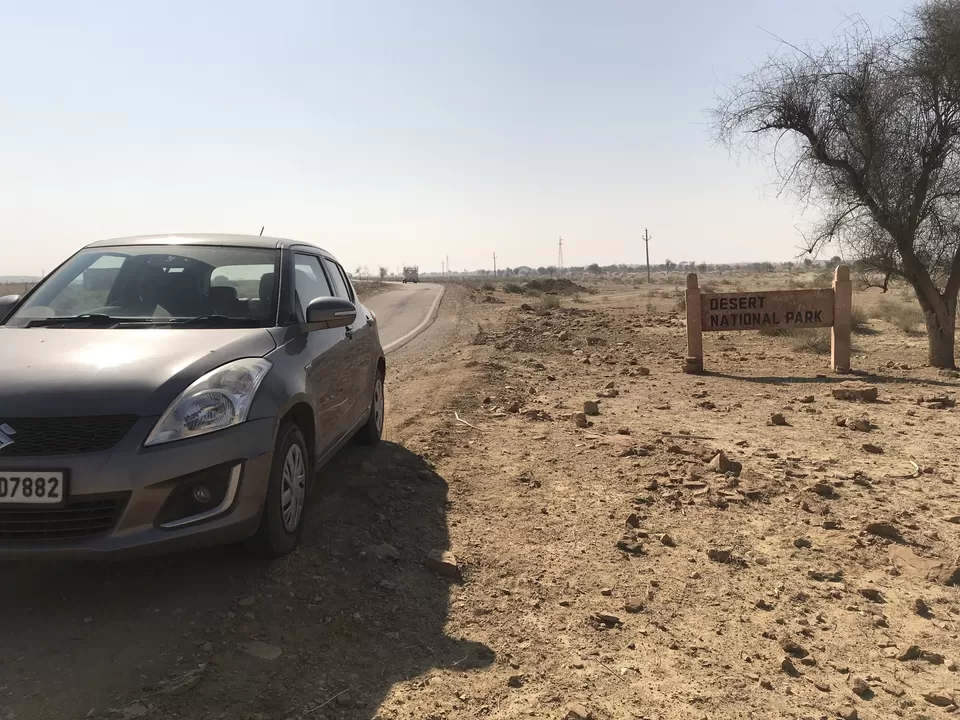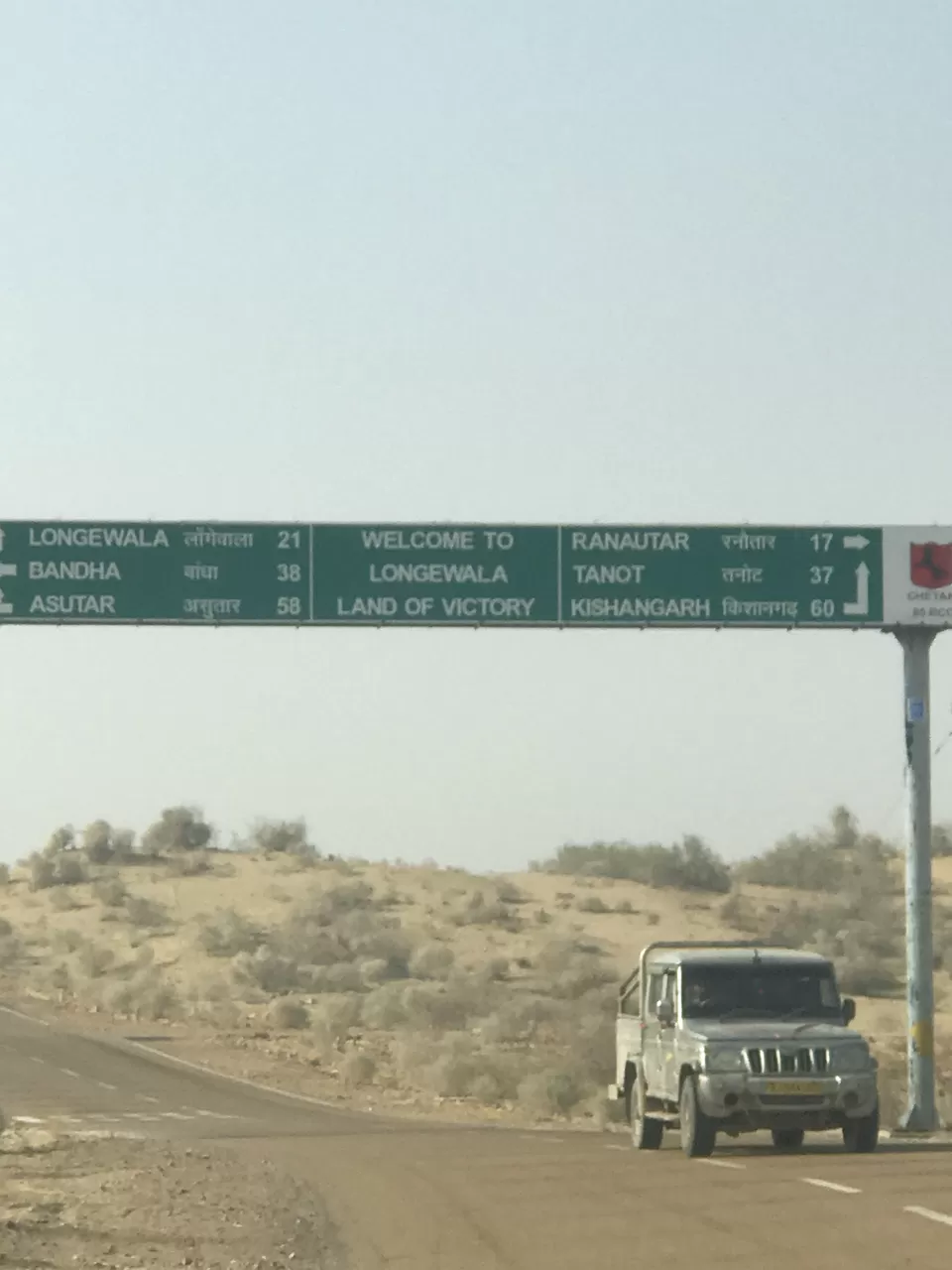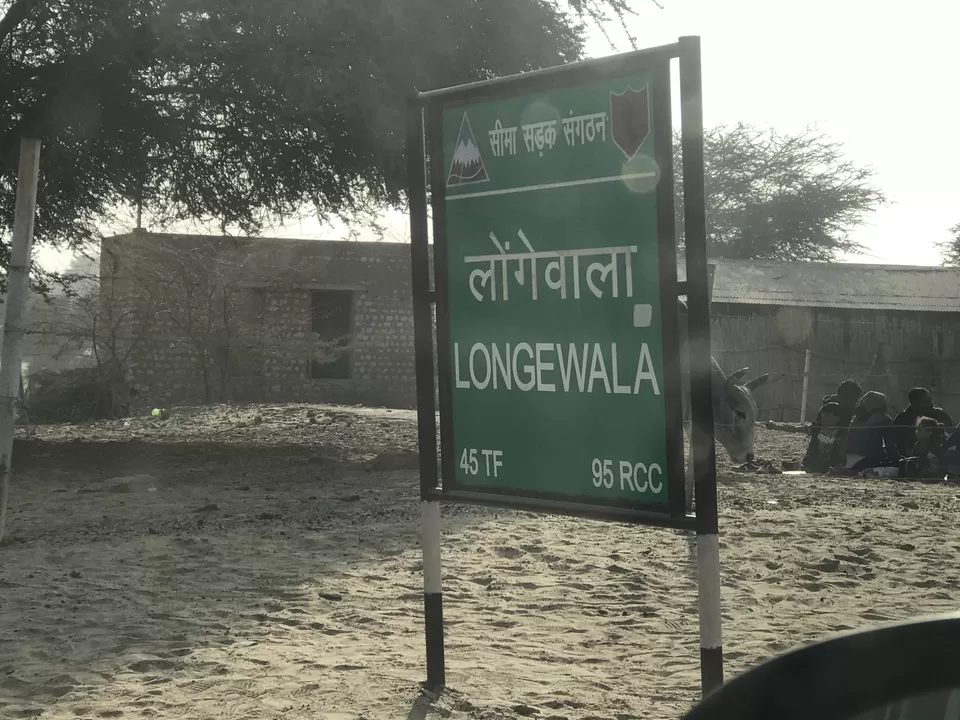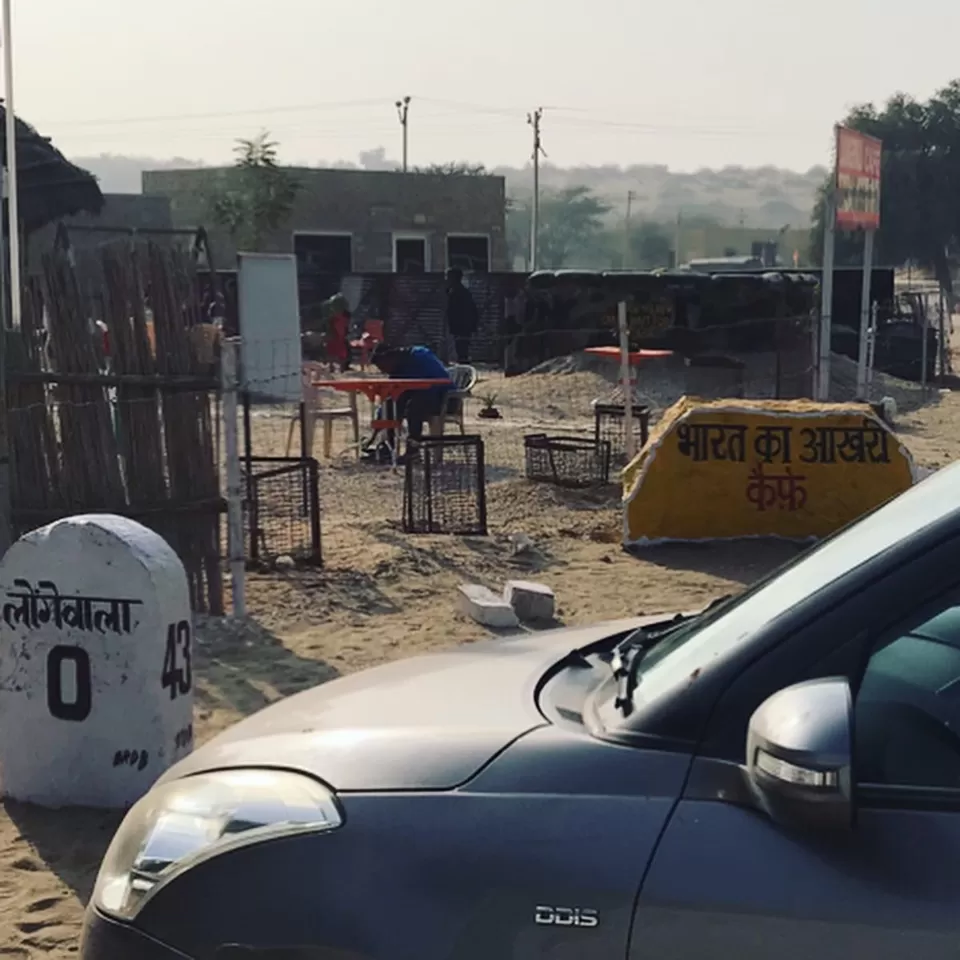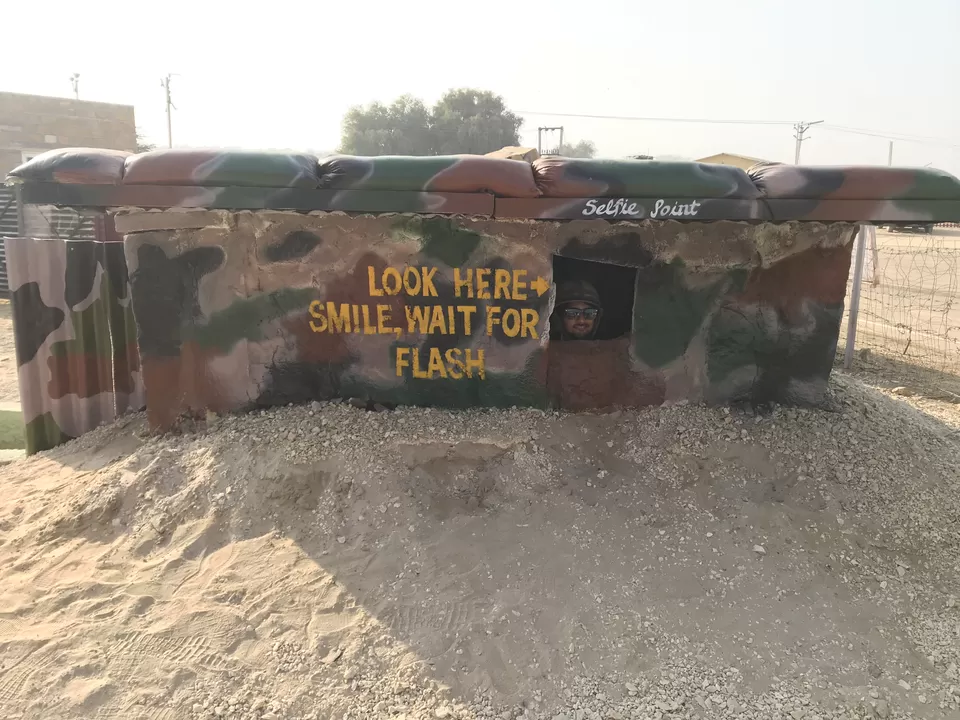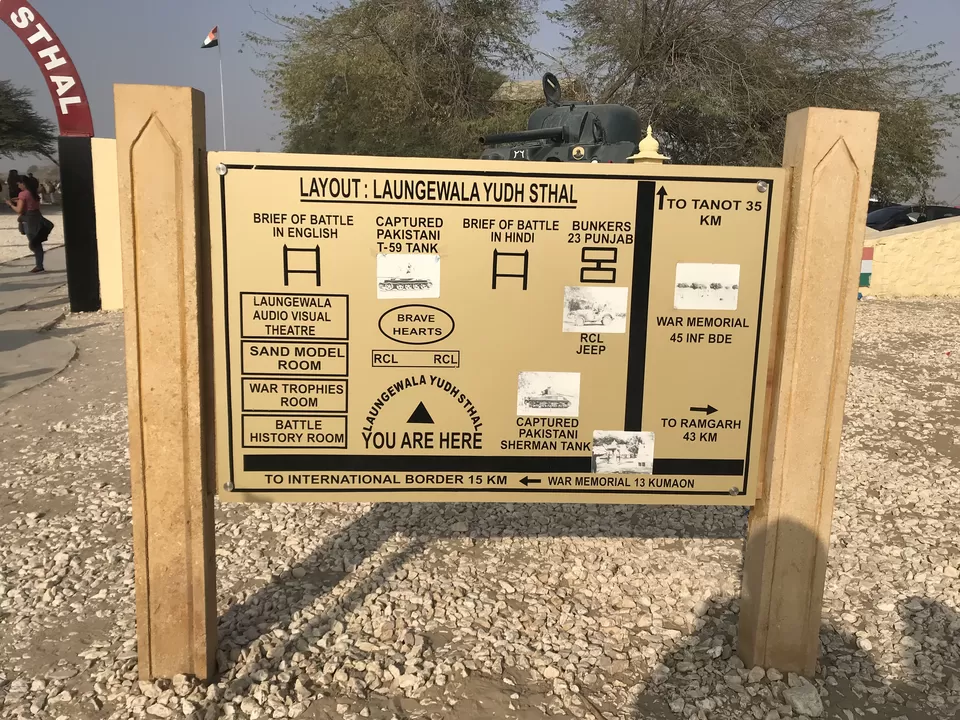 Then it was our return to Mumbai via Mount Abu.
In this trip we had covered 3736 Kms Starting from Mumbai and back to mumbai. This was a small stop-over which i feel was the main "USP" of our trip so thought of writing it separately.
Please if you feel motivated to visit Badal Chacha's place do visit and tell your fellow traveler friends too. This place is pretty famous among the foreign tourist. There were traveler who had been in desert for 15 days and were on a meditation spree.
A tick-off from our list of sleeping under the open sky in a desert!!!! When are you guys doing that ...