Ask someone around if they have been to or heard of Aare-Ware beach. If you get an answer, most likely you are friends with an interesting person.
Aare-Ware is a lesser-known beach in South Maharashtra, on the coastal road that joins Ratnagiri to Ganpatipule.
What is interesting about the beach?
The beach lies next to a range of hills on the Western Ghats on which a road has been carved, making it for an exotic ride with views of the hills as well as the sea.
The beach itself is semi-circular in shape outlined by a range of curving hills. The golden sand spreads over a kilometre, making it look like a golden bowl cut in the hills when seen from the road.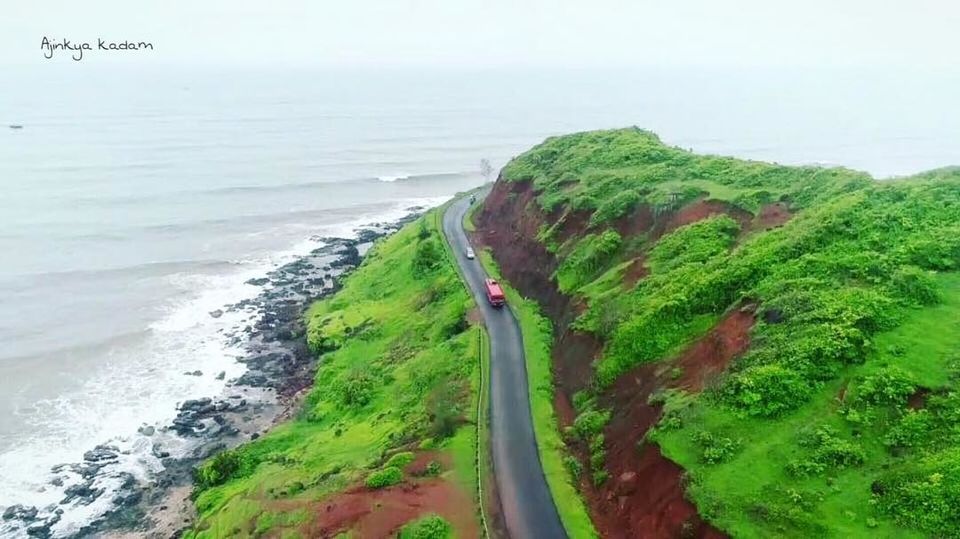 There is no industrial or domestic discharge in the sea here, as the beach is located at a good distance from the commercial parts of the towns. Yet, it is close enough from both the towns for a keen traveller. The deep blue water of the Arabian sea is a delight to watch.
But the most exotic thing about Aare-Ware is bioluminiscence. If you are lucky enough, you can see the beach lit by phytoplanktons on moonless nights.
There are no shacks or eateries here, which has worked in maintaining the aesthetics of the beach. Hence, if you plan to visit, ensure that you carry some environmental-friendly edibles with you.
How to reach?
By Air: The nearest airport Ratnagiri is not open for public transport. The nearest operational airport is Kolhapur at a distance of 140kms. You can get a train or bus easily to Ratnagiri from Kolhapur.
By Train: Ratnagiri is an important station on the Konkan Railways. All major trains from Mumbai (350kms) to Goa (360kms) stop at Ratnagiri.
By Road: Take a bus from Ratnagiri bus stand to Ganpatipule via Aare-Ware (12kms).
Where to stay?