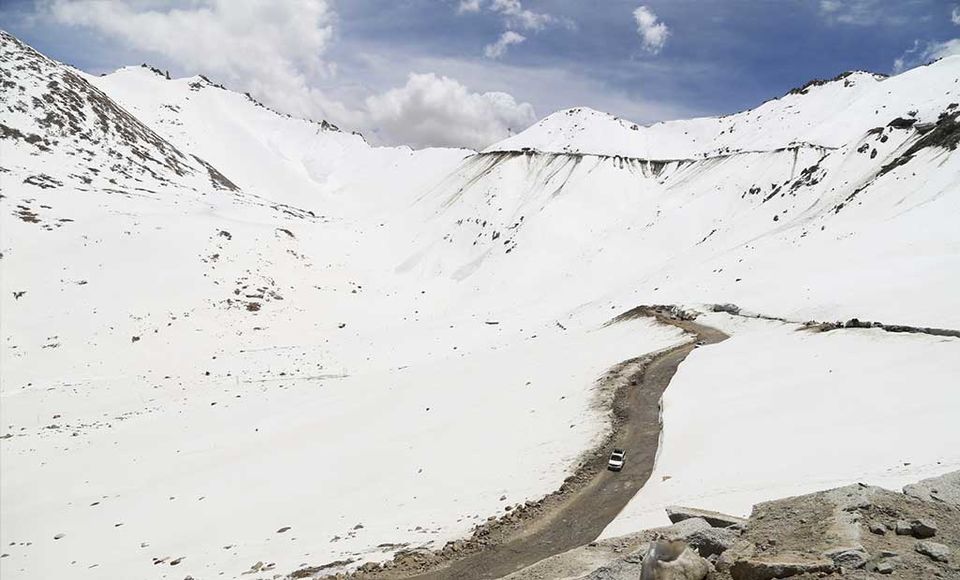 At an elevation of 13,050 feet, Rohtang Pass is the gateway to Lahaul & Spiti Valley. The moment you cross Rohtang Pass, there is a beautiful and worth capturing landscape transformation. From green ridges travellers tend to reach the brown and stark landscapes. There is no denying fact that the beauty Rohtang Pass holds is breath-taking and the drive through it is quite enthralling and mesmerizing.
A scene from Bollywood flick 'Jab We Met' contributed more to the popularity of Rohtang Pass. Kareena Kapoor with a broad smile sings a song and enjoys heartedly in an open gypsy while Shahid Kapoor drives it. The white snow becomes the wall on both sides and the scene seems to come directly from a fairy tale. Isn't it?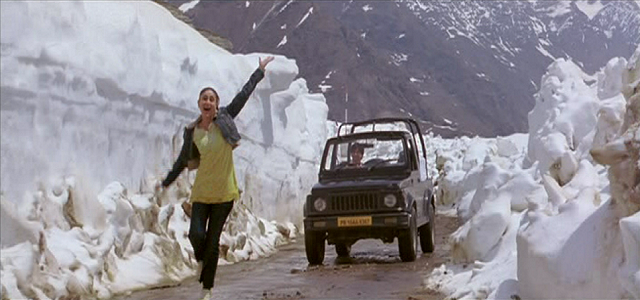 Many couples, friends and travellers fell in love with Rohtang Pass after that 'Jab We Met' scene but only few people know the reality behind that welcoming Rohtang Pass, which obviously it is not.
Its beauty has been defined and redefined by many writers, travellers and film makers but only few know the meaning of it. So, let's take off the curtains and talk about its meaning:
Rohtang in Ladakhi language is 'Bhoti' and before you run to Google to search the meaning of Bhoti, I tell you that it means 'pile of corpses'. It was named so because of a huge number of dying people due to bad weather conditions while crossing it.
It is not only the bad weather conditions but also the landslides contributed to that 'pile of corpses'. There are some ghost stories as well that make it an eerie location. The landslides at Rohtang Pass even lead to terrific traffic jams lasting for more than 12 hours.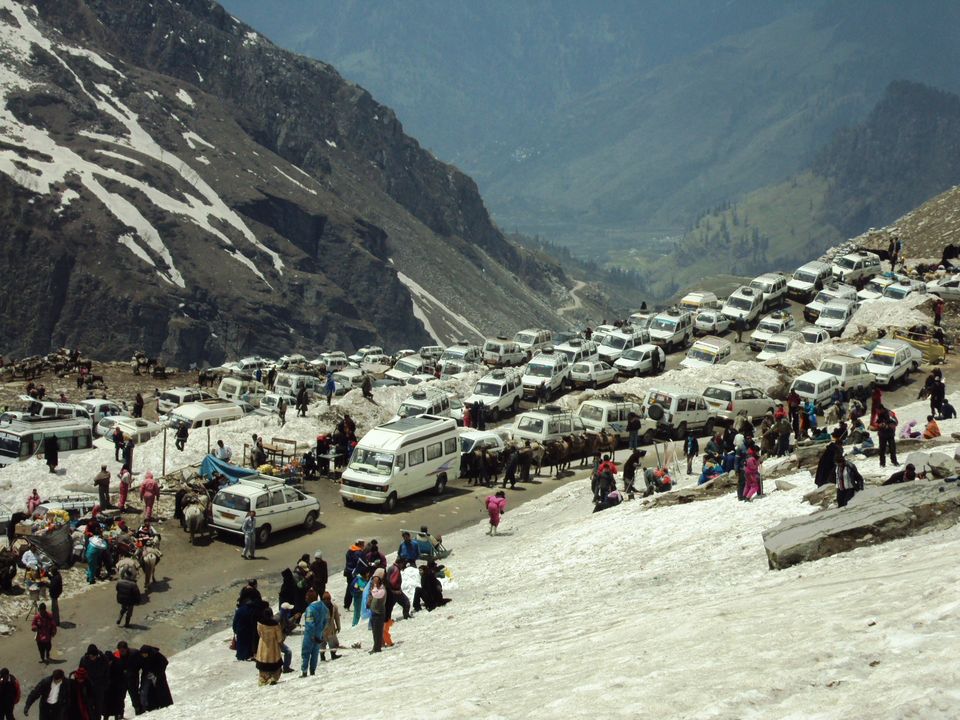 There is also a local story that landslides are due to wrath of Gods of Mountains. It is said that Gods of Mountains punish the people while they try to create disturbances or destroy the beauty and serenity of Himalayas.
It is a dangerous pass where novice drivers should not take the risk of driving. As an alternative to this dangerous and treacherous pass, Government of India is planning to build a tunnel of 8.8 kilometres which is an appreciable move.
Frightened already? Well, such places and stories make us scary just to protect the natural beauty and bow down to the almighty.
I am not disheartening you to visit this high-altitude Rohtang Pass but saying you to be careful and strong enough to encounter the challenges.