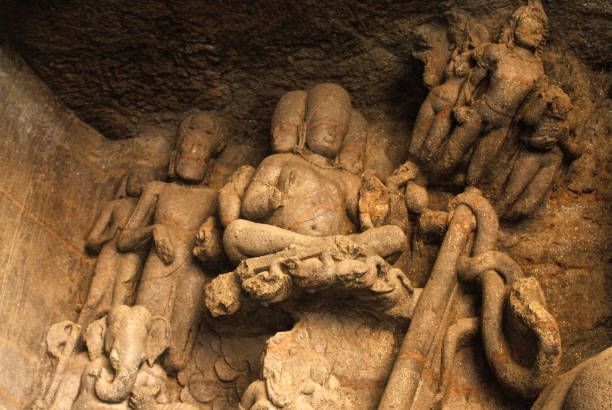 The Elephanta Caves are a major attraction in Mumbai because of its archaeological significance. This is where the caves are located, must have seen early settlements from 2nd century BC.
The caves, however, are estimated to have been constructed sometime between 5th and 6th century AD.
One of the biggest caves here measures about 39 metres from the front to the back. The main body of the Elephanta Cave is about 27 square meters, supported by six rows of pillars. The caves show distinct artistic features from the time of its construction.
The caves feature rock-cut architecture, which makes the entire layout of the caves very interesting. The Elephanta Caves have a combination of sculpture art and aesthetic beauty carved into the rock formations.
This is what makes it popular among archaeologists as well as historians, who wish to find out more about the natives who moved on the Gharapuri Island (Elephanta Caves) in 2nd century BC. Come here to experience the ruins of an ancient world on the Elephanta Island, and see the caves and sculptures in their natural surroundings.
Location: Gharapuri, Maharashtra Best Time to visit: October-March Entry fee: INR 10 (Indian), INR 250 (foreigner), free (child) Timings: 9AM-5.30PM Distance from Mumbai Bus Stand: 7.3 km from MSRTC Mumbai Centra