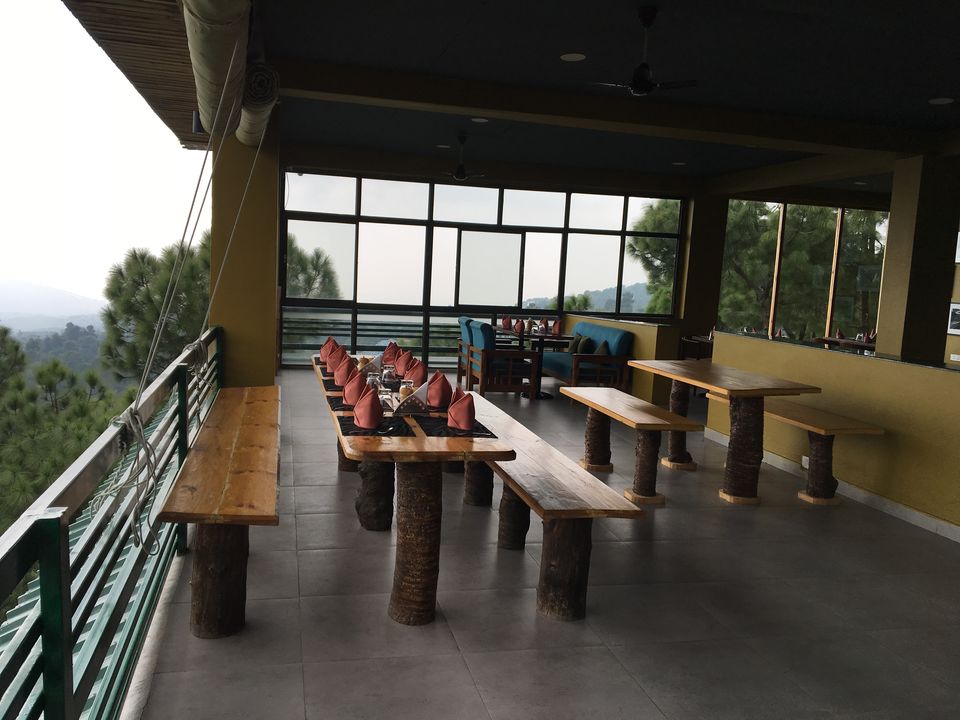 Looking for a break or just want to detox from the hectic city life, head to this beautiful resort tucked away in the hills. A 2 night stay at this resort is enough to fill your lungs with some fresh air and revitalize your body.
Day - 1
We arrived at this beautiful resort around 11am in the morning, after a long 10 hrs drive we were now expected to climb up hill to reach our Mountain Cottage. They have golf carts to transport luggage but not people, as they encourage you to walk. This was the 1st surprise of my stay at the resort, who knew the next 2 days will be full of pleasant surprises.
After a tiring climb and feeling ashamed of our stamina, we entered our cozy room with a private balcony. The first thing that we noticed was no TV and wifi in the room, we thought this is taking detox to a whole new level. The drinking water was kept in copper bottle for a healthy sip. We then freshened up and headed for our scrumptious lunch made of local ingredients at the in house restaurant. After the lovely lunch we tried our hands at pottery and some weaving, after some hard work it was time to relax, we grabbed a book each and got absorbed in the book and the serenity around us.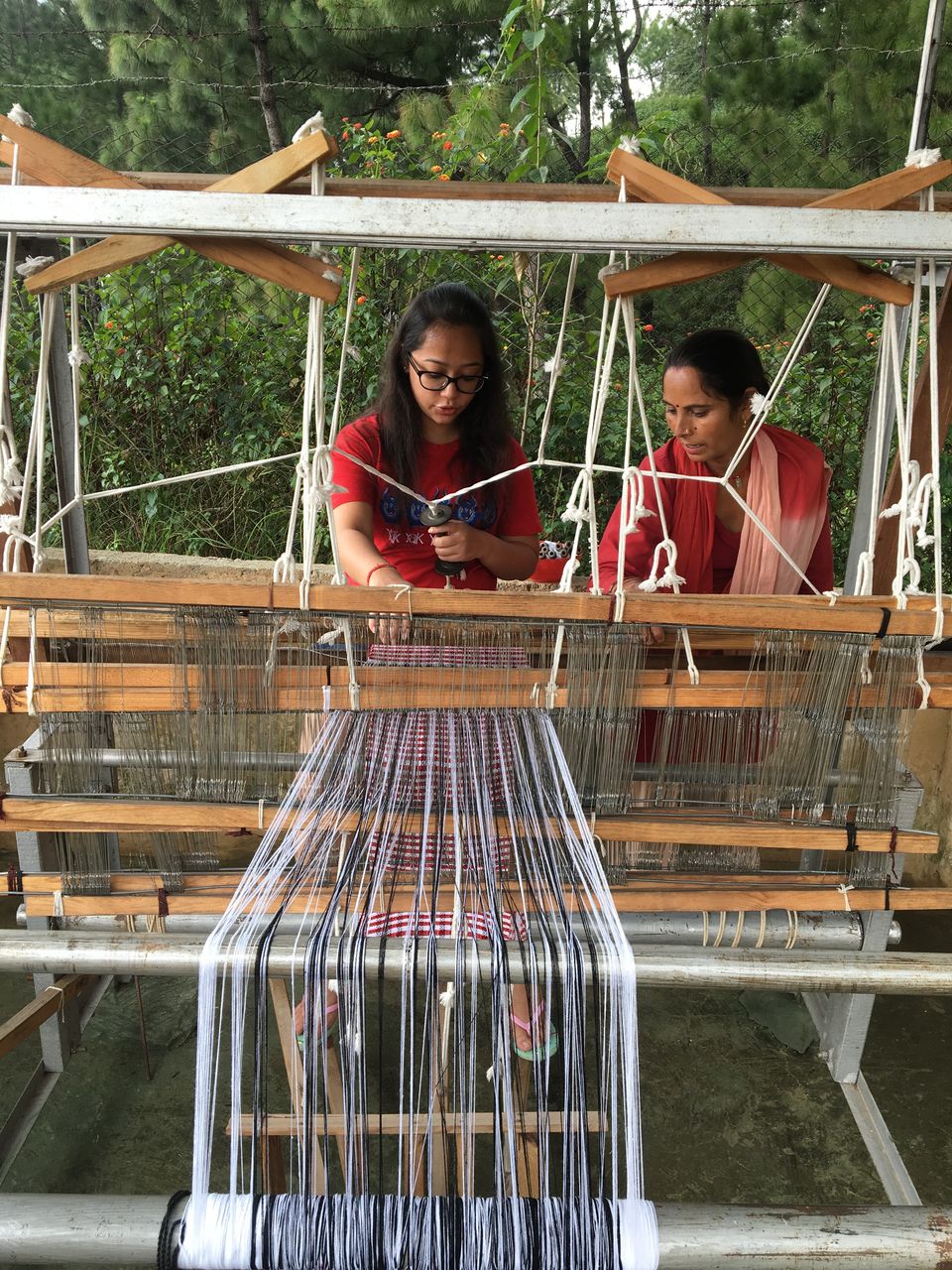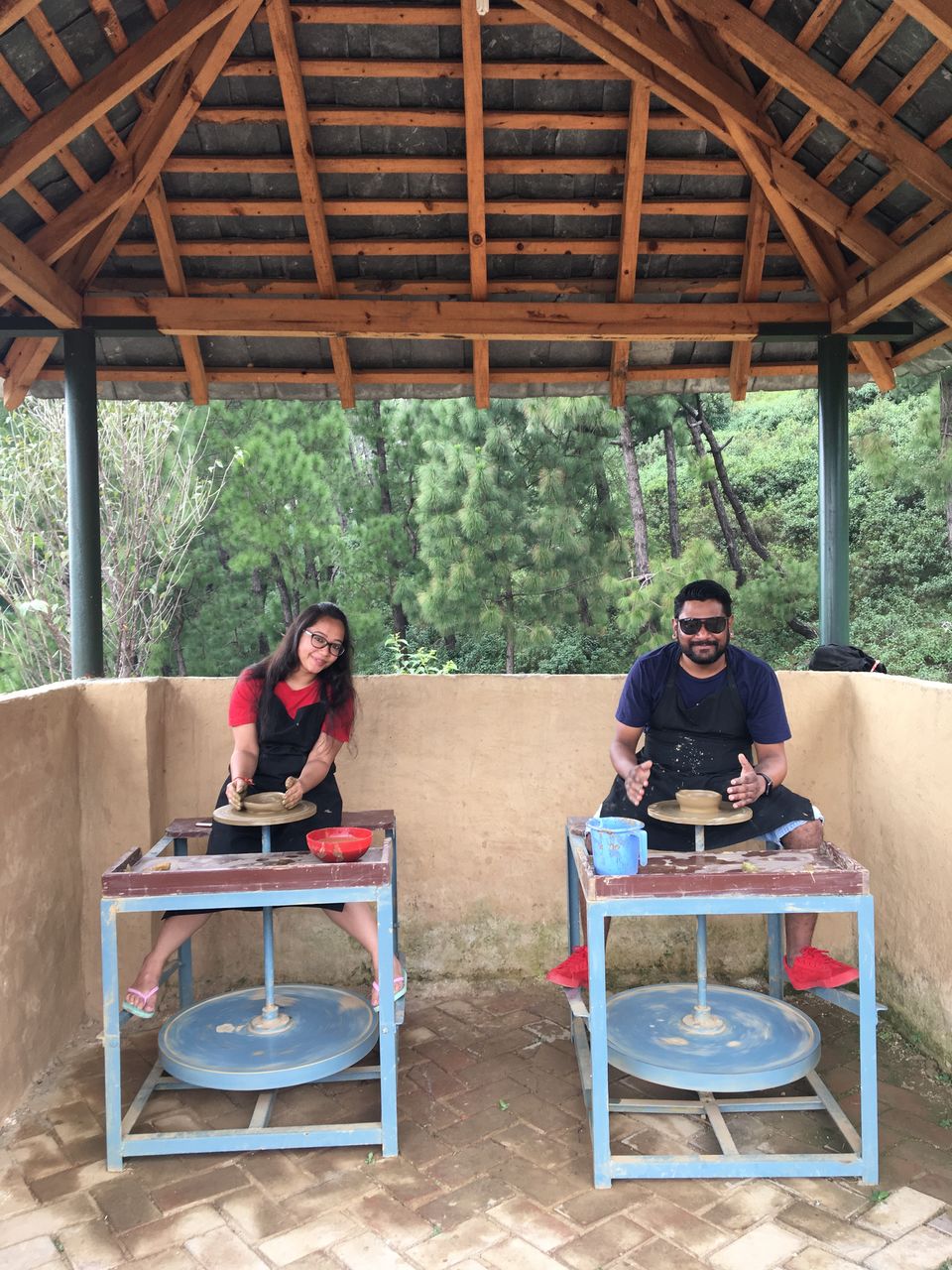 After a good afternoon nap, we were all fresh and energized for the night forest trek. We felt like we were in some adventure movie with torch light strapped to our forehead, walking sticks in our hands and sound of water flowing nearby. It was time for some dinner after our adventurous trek, the day ends early in the mountains. We dipped our feet in the warm water and the special black salt provided by the staff to ease our muscles and drain our stress, it was time for a good night sleep.
Day - 2
We woke up early to the sound of chirping birds and got ready for our morning trek . On our way we visited a local temple, met some locals, played in the free flowing water; it was a good way to see the life in the mountains.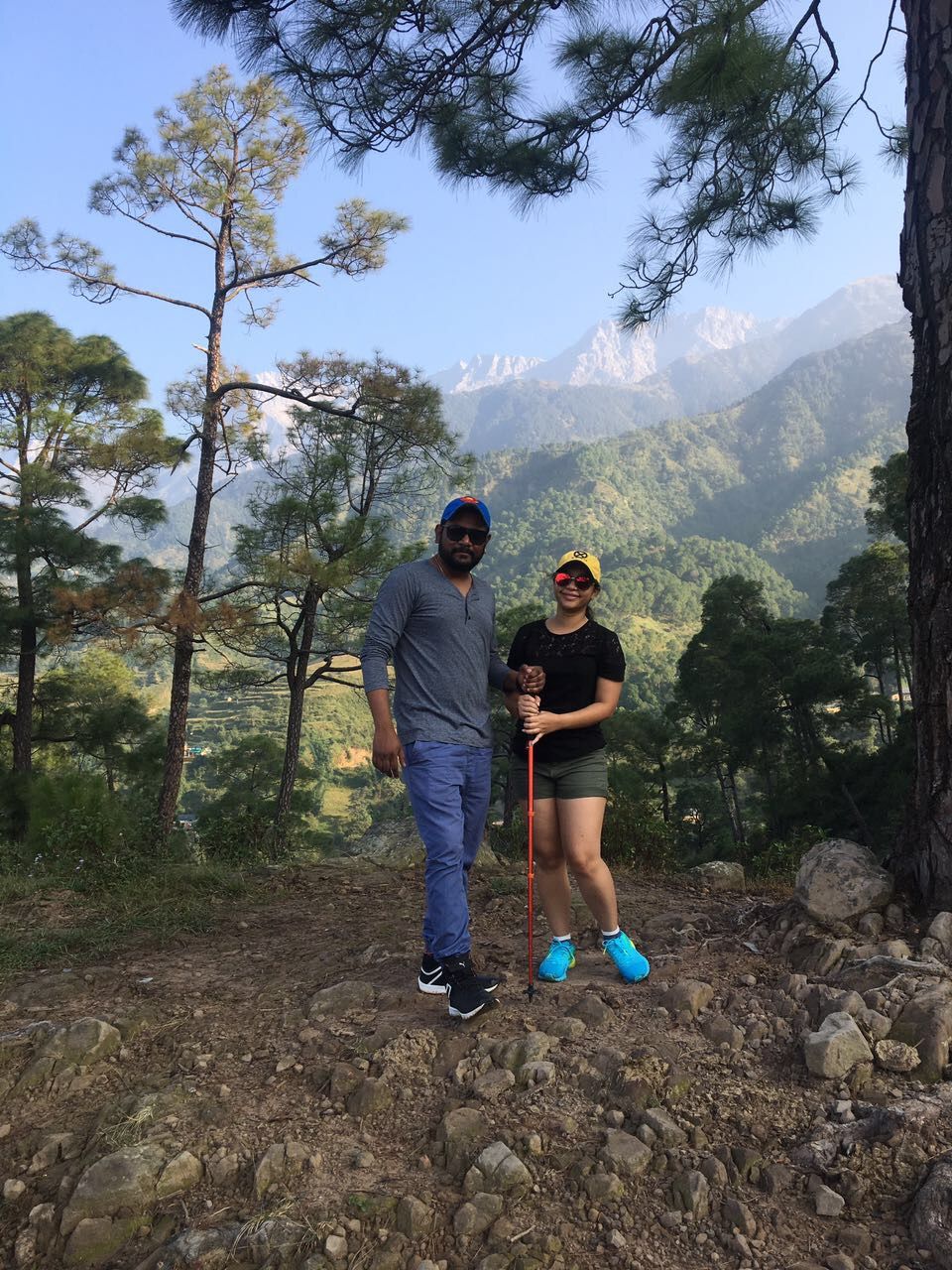 We were refreshed and feeling adventurous today, after the trek and nice breakfast it was time for some wall climbing. Exhausted we were after all our activities but just a sip of the natural spring water was enough to refresh us. It was time to indulge so we headed straight to the 'Baanka Spa'. The full body massage did the trick and we were all ready to grab our bi-cycles and go out to explore the nearby villages, mind you cycling in the hills is not a cake walk.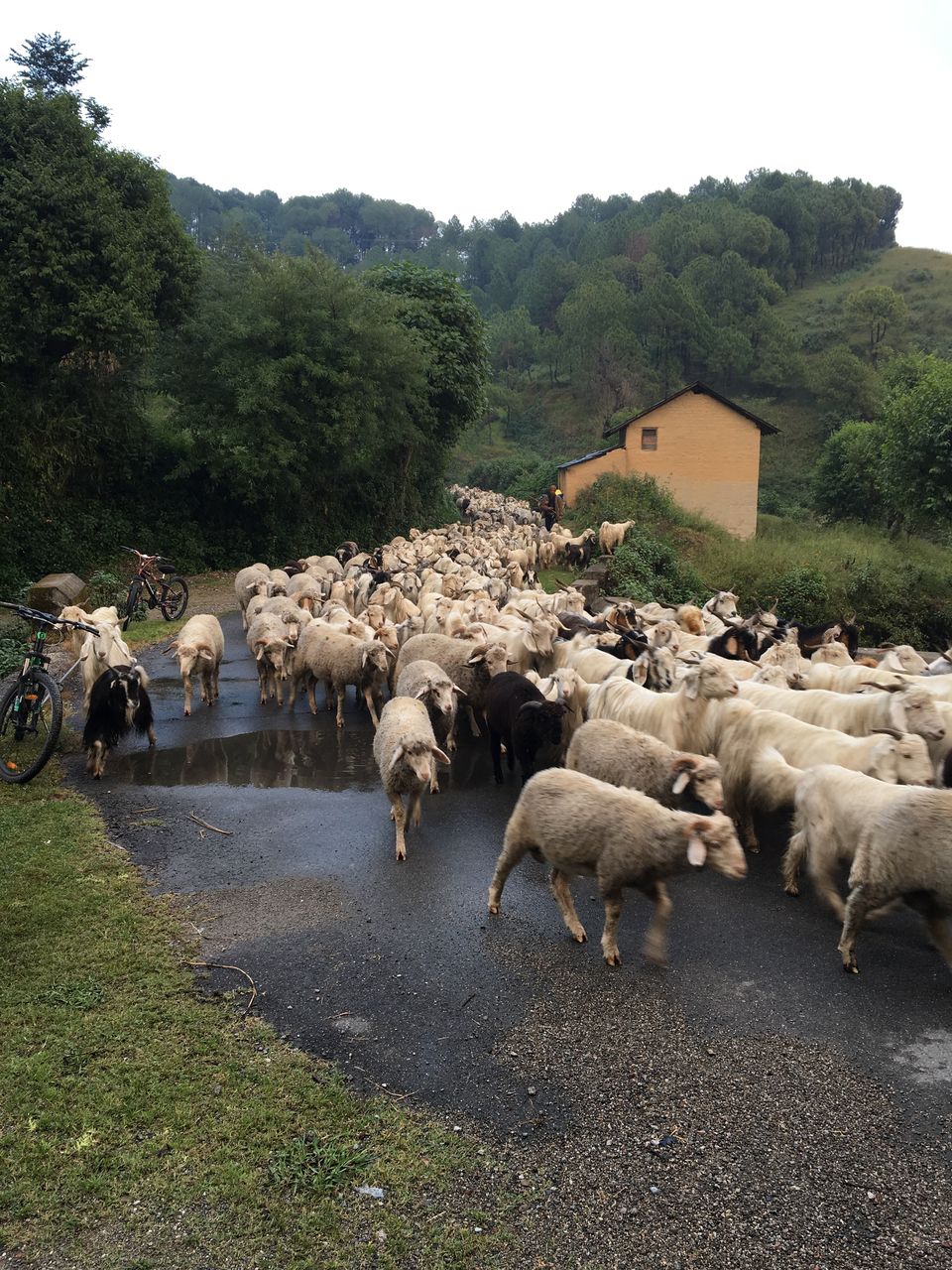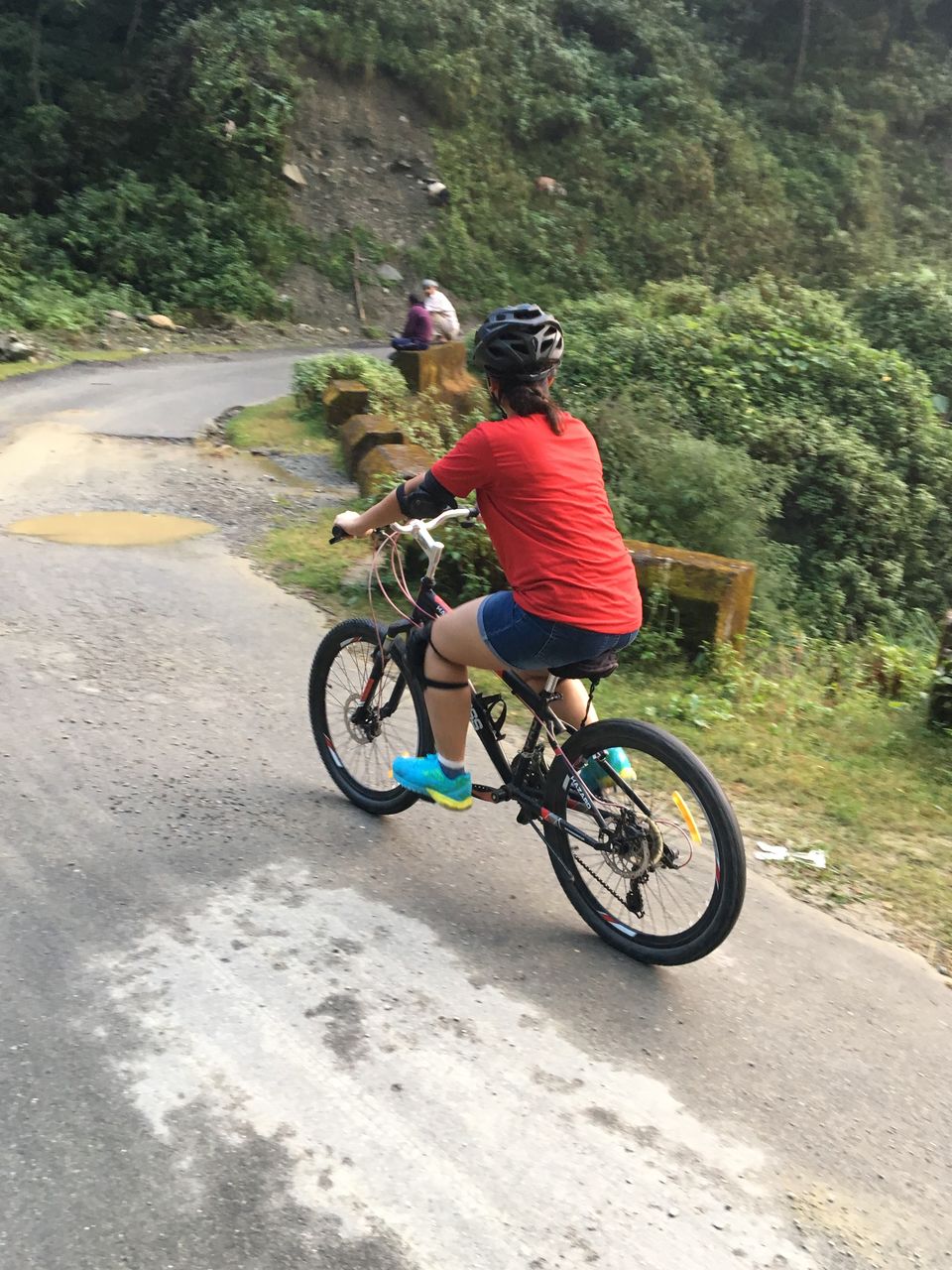 We reached the resort exhausted, a quick bath was enough to get us ready for the cultural evening. Today was their special menu 'Dham' food cooked and served by the locals, we danced beside the bonfire to the local music and enjoyed the finger licking food. It was bed time, again we followed the ritual, dipped our feet in the warm water and dozed off to sleep.
Finally, it was time to go back home. After an early morning yoga and breakfast, we packed our bags and some amazing memories and said good bye to this beautiful place and cheerful staff.