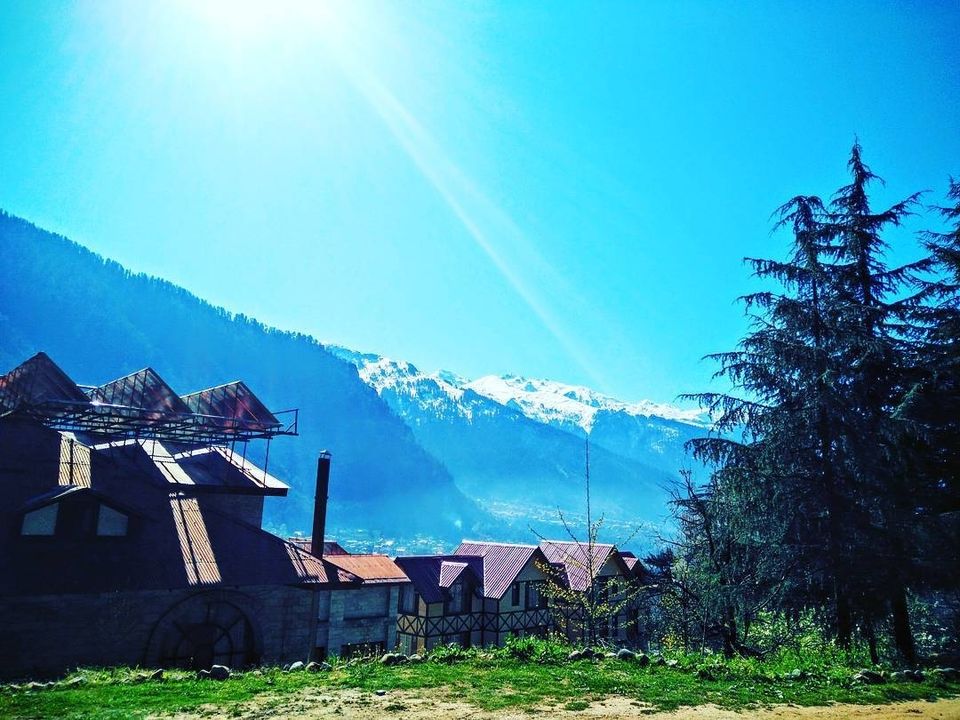 I met a girl on my solo trip to Himachal. She is one of the most amazing person I have ever met.
9 PM, Kullu, Himachal
I was waiting for a bus to Manali. I saw a girl standing on the other side of the road, she was standing alone. I went up to her and the conversation started
Me :- Hey. Are u waiting for bus to Manali ?
She :- Yeah. You are also going to Manali ?
I was just expecting yeah ! Bonus ..she asked a question as well. She was responsive.
Me :- Yes. You look like a pahadi girl. Are you from manali ?
She smiled
She :- Yes. And you look like a traveller
Me :- Yeah I am on solo trip * girls like solo travellers *
She :- Oh nice. Where are you from ?
Me :- Madhya Pradesh *with pride*
She :- It's very hot there.
Me :- No actually MP is burning in anger coz they don't have pahadi girls.
She giggled and blushed
The bus came and everybody rushed to occupy seats, we made a deal that whoever gets inside first will reserve a seat for other. She got in first and saved a seat for me.
I remember some parts of our conversation that happened in bus
Me :- You in college ?
She :- Yeah. Pharmacy !
Me :- So is there some kind of drug that can make my eyes pretty like yours ?
*smile*
She :- These are Himalayan eyes. Live in Himachal for a month and your eyes will twinkle like mine.
After two three cheesy lines,
She :- Toh tum flirt kiye bina nahi reh sakte.( So you can't live without flirting )
Me :- Reh sakta hu but fir tum dobaara milogi nahi aur mujhe regret hoga ki itni awesome bandi saath mein baithi thi fir bhi flirt nahi kiya ! ( Well I can but I don't know when we will meet again and I don't want to regret that I sat with such amazing girl and still didn't flirt with her )
We exchanged numbers and are still in contact.
#StrangerToFriend