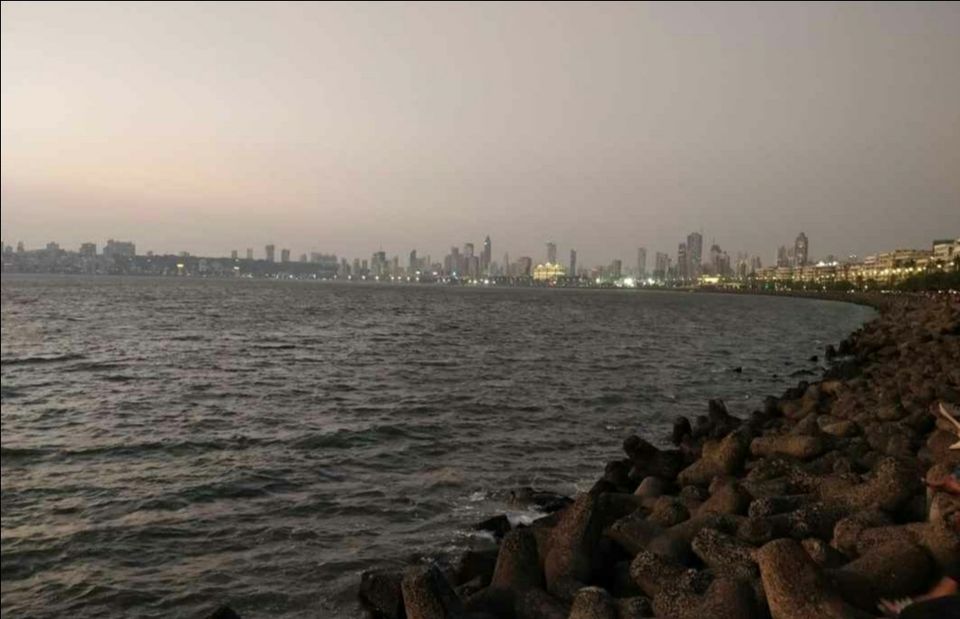 "Stars are many, moon is one. Choose a friend, it's never a fun."
This line really suits when you find your dream on the road. Yeah, you heard absolutely right 😉 I Used to see film stars in my dream, those busy local trains which over crowded in all the seasons, Lal Bagh cha Raja in amchi Mumbai Style. I used to find myself in bahubali set. Who doesn't love cheesey romentic lines of SRK. Everything liked which is flimsy. I shited in mumbai and really lived my life like Rehna he tere dil me style 😆
Local is Very Vocal-
I used to commute through metro in Delhi and lil bit hesitant to chose local. I really proud on my decision to say yes to local. Local is life here when you really want to save money. I intracted with NIIT student and she said you will be safe and sound in mid night. No one will see you and no one will comment you even if you are in general coach. This is eye catchy words for delhi girl. Believe me, i am a girl who hide herself before 10 PM in delhi and here when 2 AM trigger really couldn't even stop myself at Marine Drive amid of crowd. Maximum places visited through local to ditch the traffic and cost too 🙃
FilmCity-
Film city, Mumbai. A dream place for everyone. You will actually live KJO scenes there in the air of film city. Film city is one of the biggest film production in the world and largest production around 60% in Bollywood cinema, Ads, TV and small scales shoots. Don't surprise, it will take your entire day to visit if you really loves walk aside to the industry walls. Live shootings, Vans, actors, vada paoo, this is actually a fantasy for everyone. Have a look with me-
Land of wonder-
Honestly, this place is so dam beautiful. Place is blessed with lake, gardens, recording rooms, Ground in Mumbai😛 Rehne ko 2 gaj nahi asma mila dil se bhara... these lines really fits on film city. Most of the fancy areas which we see on screen and those exists here. Over the last hundred yrs film industry has grown with technology.
Live Shooting-
I astonished to watch live Shooting which was full of hustle and crowdy though on television it looks like more charming, peaceful, attractive. I saw the shooting of Indian Model season 2 shooting and was very much excited to see malika Arora on the set. This is very normal to see them on road because now I am used to. It is well said,"you don't need what already have in your plate" live Shooting was really a fun because you got to know the struggle of everyone while shooting. Arey dada he had chocolates now it will be cut again in the scene.. cut cut cut and Action 😍🤩 OMG my ears were diying to listen those words.
Rain Creek and Blockages-
Amchi mumbai located near to sea shore so this is very common for those who really wish to wet in dreamy rain. I couldn't get over the rain because I really enjoy the weather. Believe me you will regret more when you are a die heart fan of sharukh Khan. Many nautural creeks are there in Navi Mumbai and now these places are over crowded.
I really wish if my eyes would have been a camera 🤩