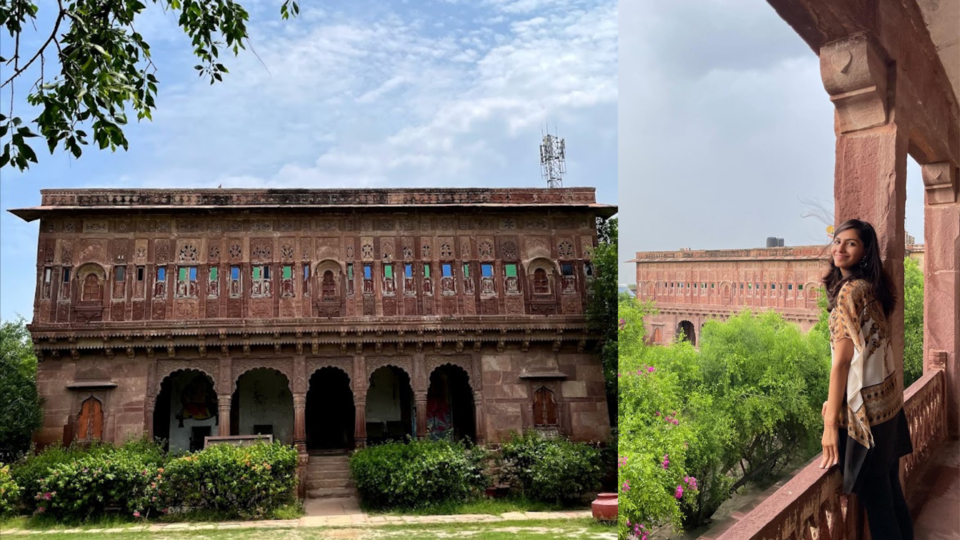 Being in my late 20s, the choice has inclined more towards quality experience rather than budget stays nowadays. After doing backpacking for a while, now I'm liking the experience of unique AirBnB's and heritage homestays more.
Thanks to lockdown, I'm spending more time in Rajasthan while being at home and exploring such heritage stays in the neighborhood. Recently I found 250-Year Old very close to my hometown Jodhpur and it turned to be the perfect weekend getaway for me.
This old restored Haveli is known by the name 'Chandelao Garh'
Where is Chandelao Haveli ?
Chandelao Garh, 40 km from Jodhpur on the Jodhpur-Jaipur route, allows guests to take a peek into and experience a bit of rural Rajasthan. Well connected by highway, it's a short 45-mins drive from Jodhpur City.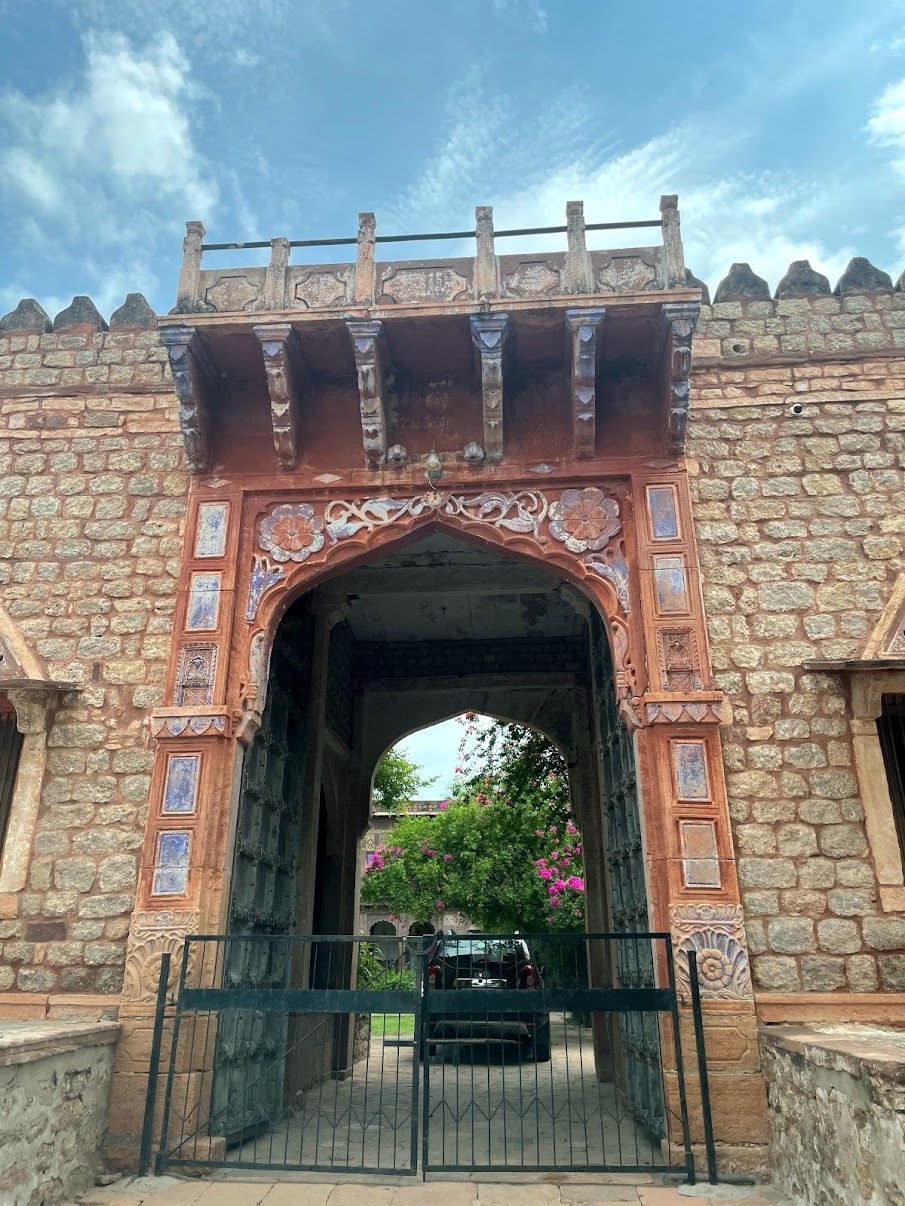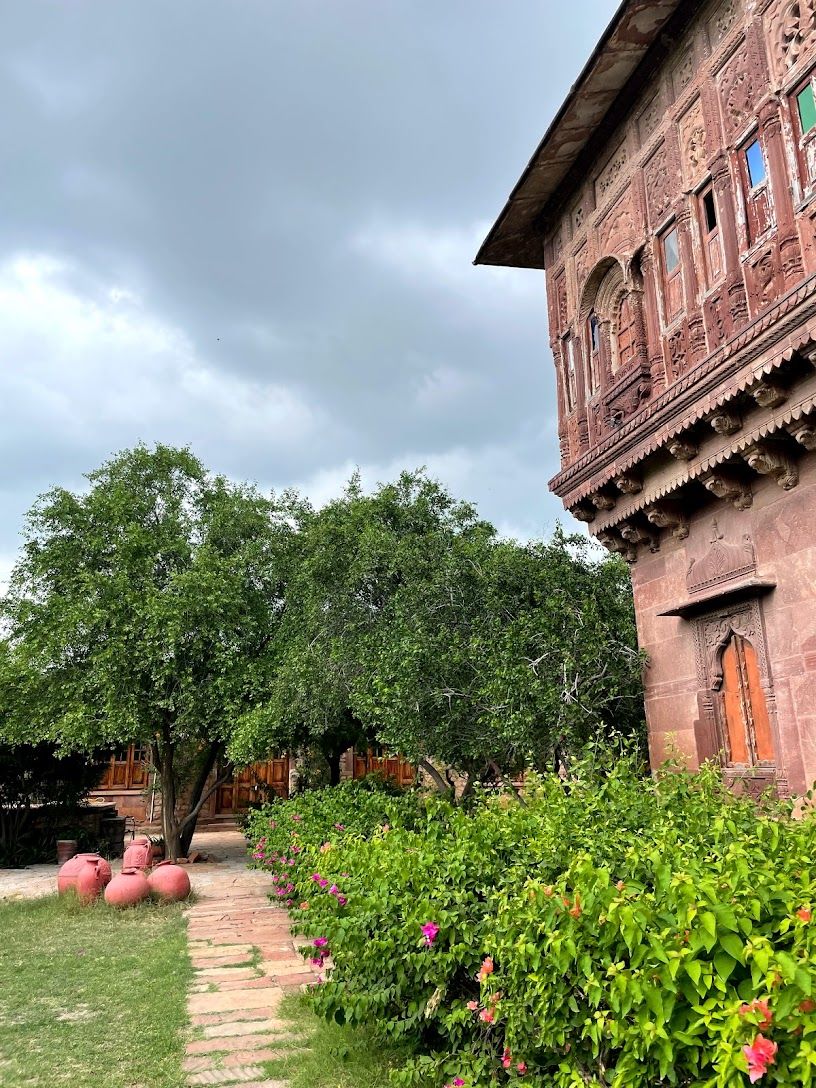 Take a cab or personal vehicle to reach this Haveli at your comfort.
Things to Experience inside Haveli!
Chandelao Garh is an experiential heritage home. You can take a peek into and experience a bit of the feudal past and the bygone era comes. The rooms are decorated and furnished with antiques.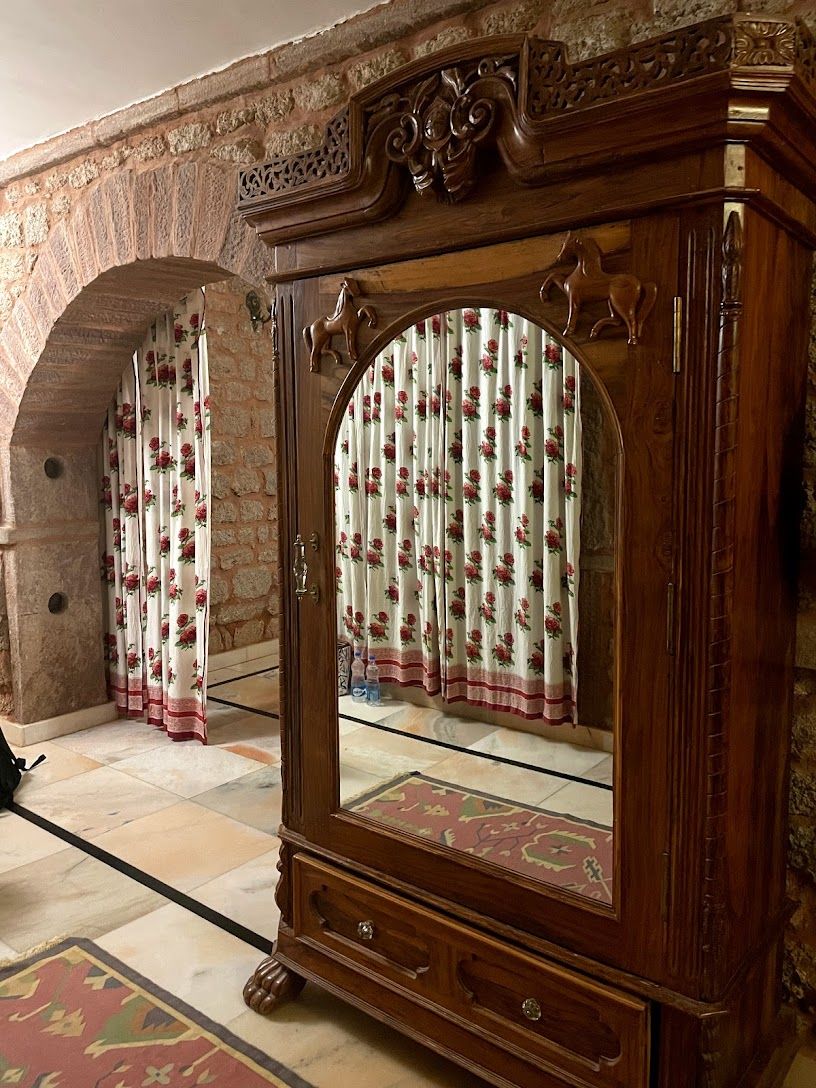 On the upper level of the central building, a sitting room with comfortable chairs and a small library is an excellent spot for reading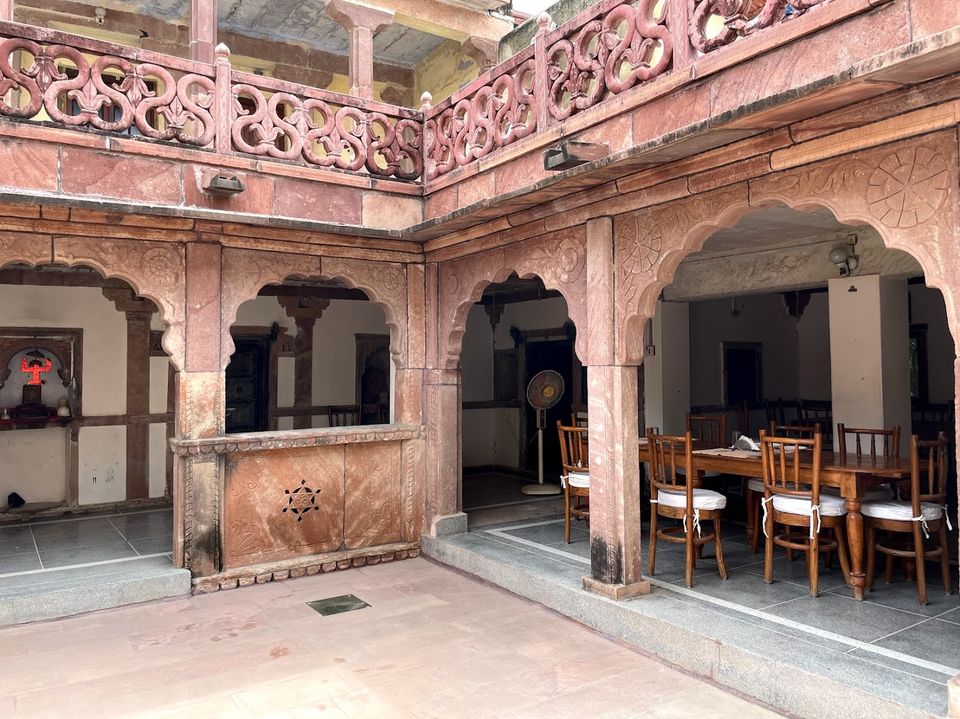 The terrace is furnished with comfortable cane chairs and has views of the village and the Rajasthani countryside.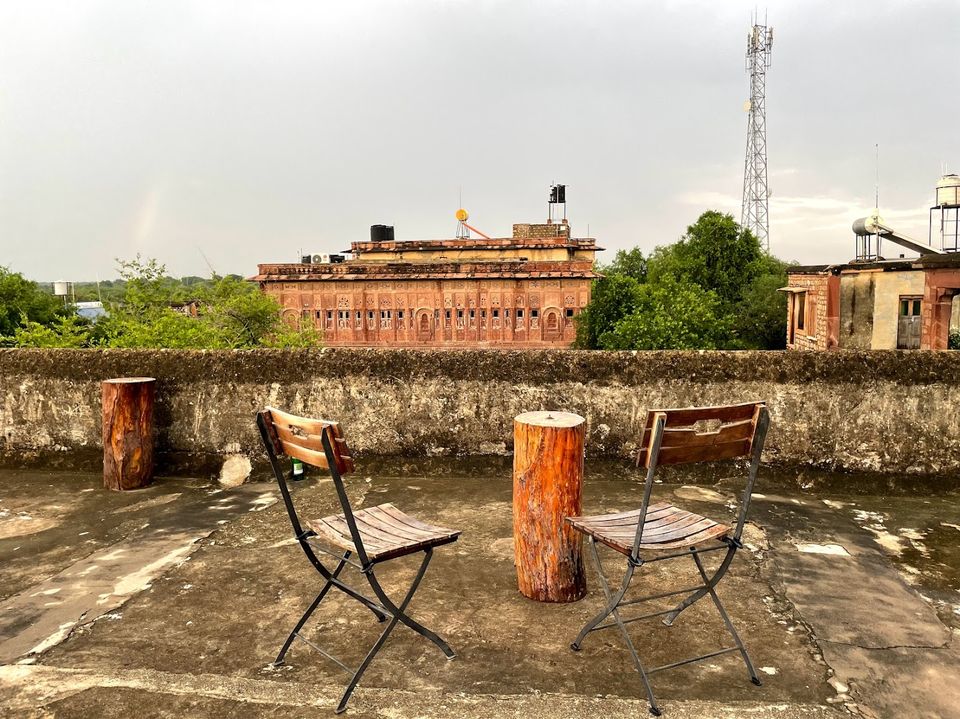 Bird lovers enjoy a stroll around the courtyard and may be rewarded by sightings of many beautiful and colorful birds like peafowl, parakeets, bulbuls, rollers, bee-eaters, and hoopoes. Near the pool area, there is a tree full of parrots. Also, the terrace will make you watch the most beautiful sunrise too. It was raining while I was here and so got lucky to see a rainbow in the evening and magical sunrise the next morning.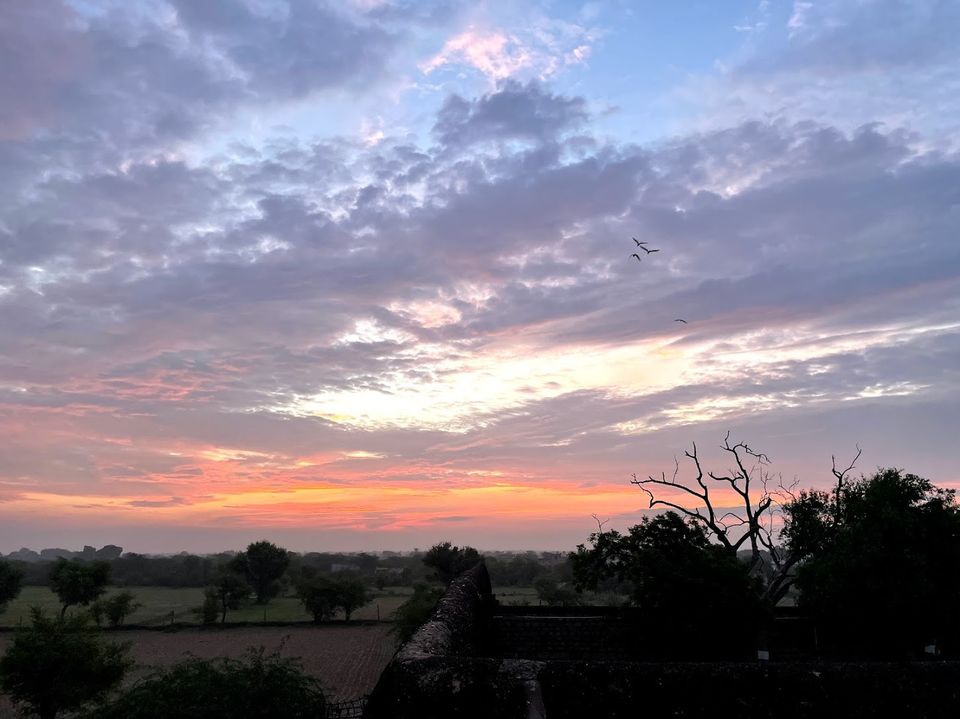 Since this Haveli is open to outsiders with the motive of giving Rajasthani touch, Traditional Rajasthani specialties and Indian cuisines are served for lunch and dinner, and this food is super homely.
There is a Local Craft Center run by the owner of this Haveli. This craft center aims at giving employment to women of the village. Tour of this craft center is an experience on its own. Will talk in deep about this initiave Sunder Rang in separate article.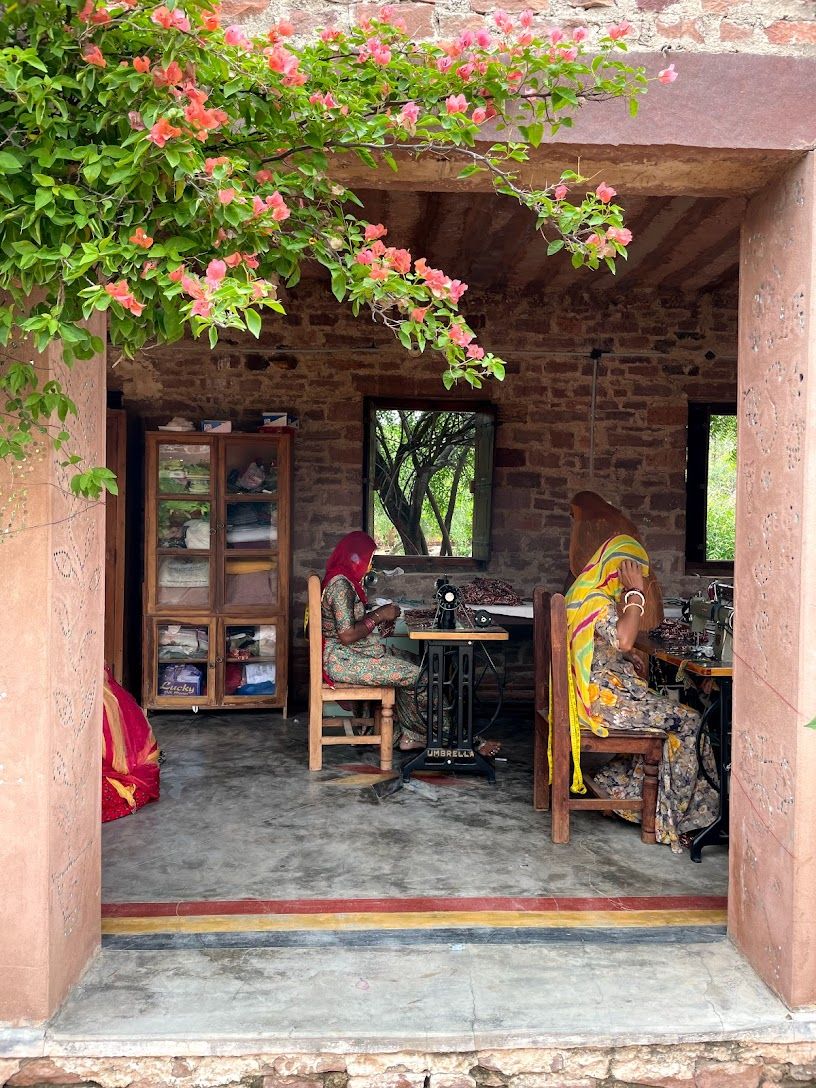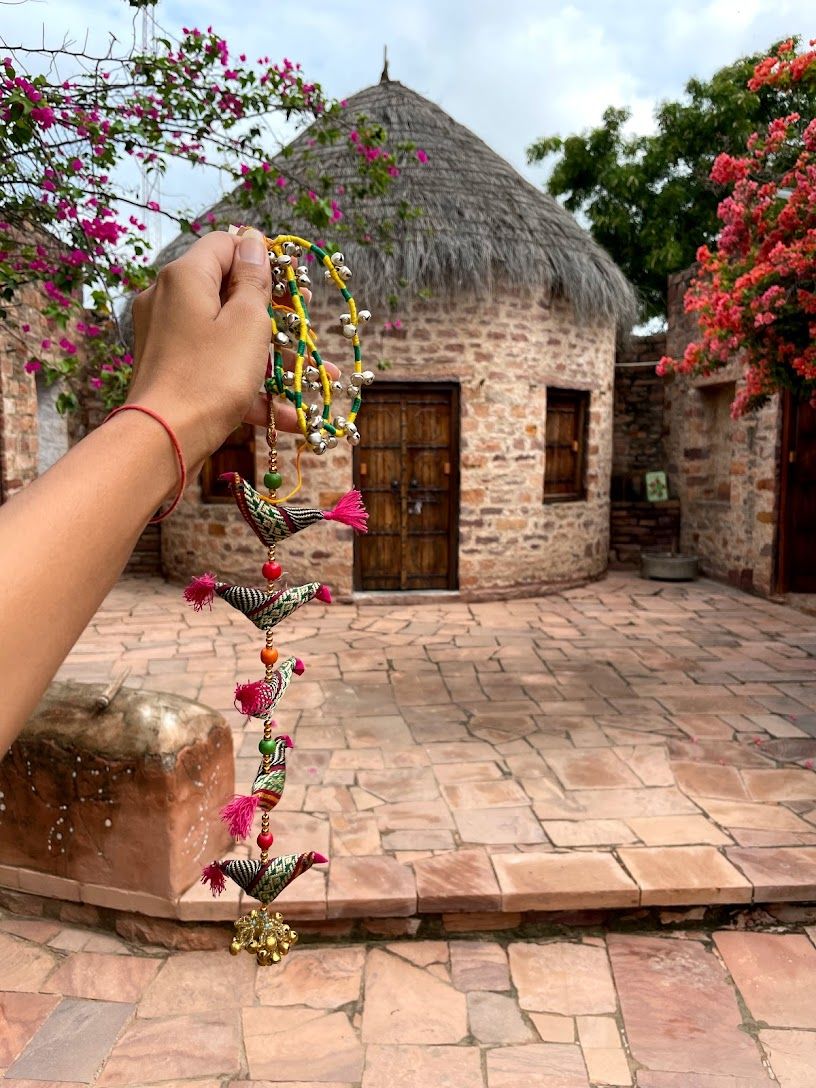 You can go for Chandelao Village tour and get exposed to the world of the rulers of Rajasthan in a traditional village
Activities to do here:
Chandelao Village Walk (Walking, Village Visit), Camel Ride - Horse Ride at Chandelao (Camel Safari, Horse Safari), Jeep Safaris around Chandelao, Visit to the Bazaars of Pipar (29 kms)
Balika Vadhu New Season is Shot in this Haveli
The very famous daily soap featuring Rajasthan, Balika Vadhu 2 was recently shot here. The interesting part is, few characters were played by local villagers themselves.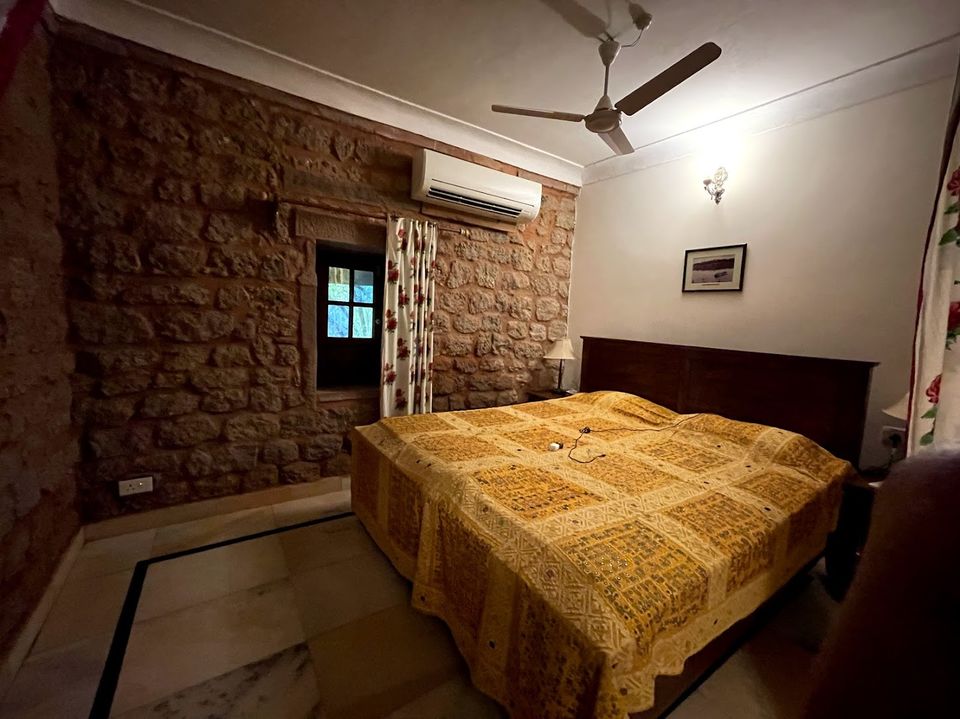 Work From Haveli? I managed to pull that too
Work goes with me everywhere and some meetings took me over here too while I was chilling and enjoying my Royal stay. But no wonder Work from Haveli(WFH) was fun too. Sitting in 250-Year old Verandah and taking work calls with heavy rain...just wow!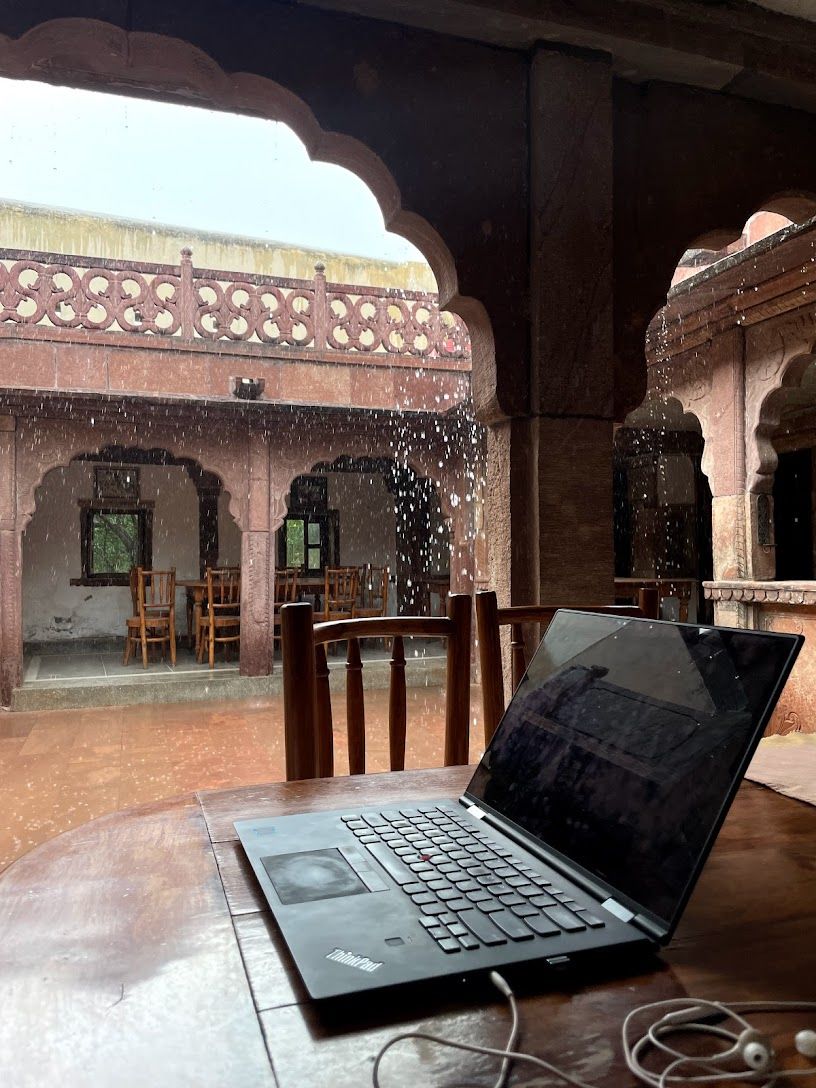 Chandelao Village
Later in the evening, we went for a short walk in the Chandelao Village. A nice walk seeing the Rajasthani culture, in the era of our drinking water from RO people of this village still fetches water from the pond.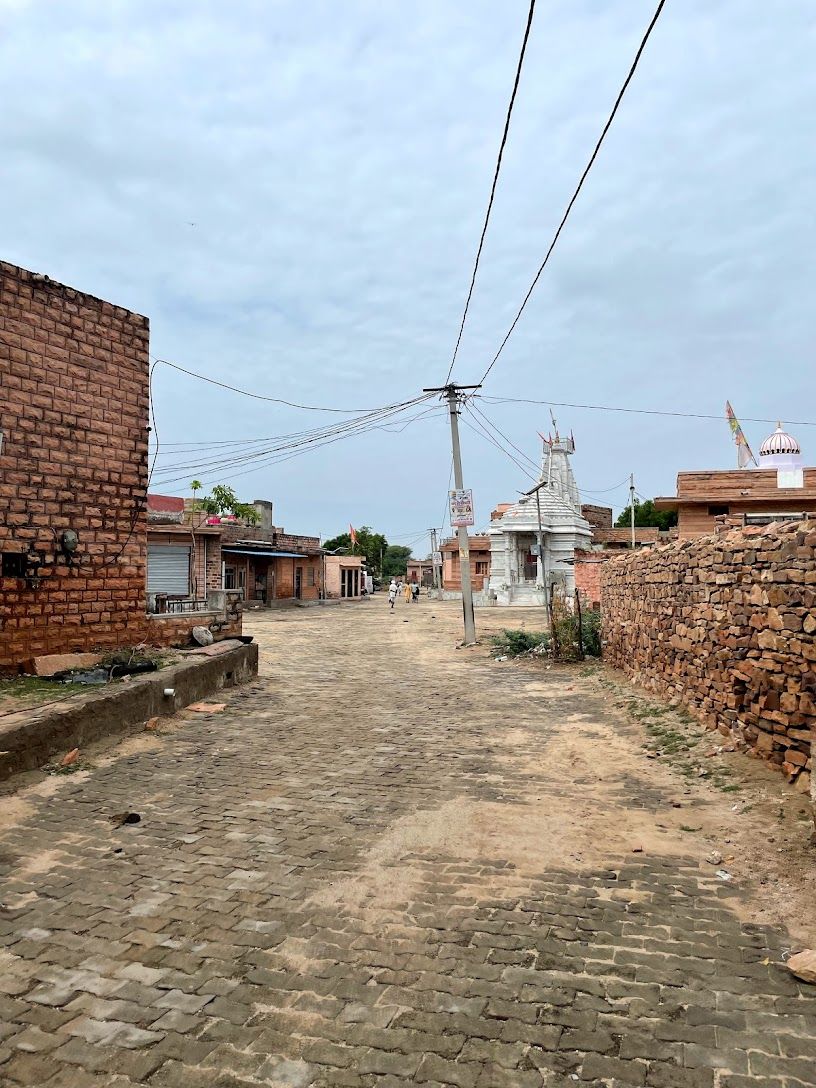 It's soothing to see every corner filled with children playing together instead of using smartphones, 'chaupals' hosting aged folks discussing interesting stories back from the 1960s. Sometimes such an experience just wins my heart.
How to Book?
Well, this property is not there on Instagram or other Social media. It's more of word of mouth which keeps on bringing interesting folks to the very friendly owner Mr. Pradhyuman Ji. Very warming hospitality and just amazing stories to hear from the owner himself. Also, he is a pro cyclist so be ready for adventure stories if you love hearing them.
For booking check here or directly reach out on +91-9214403292