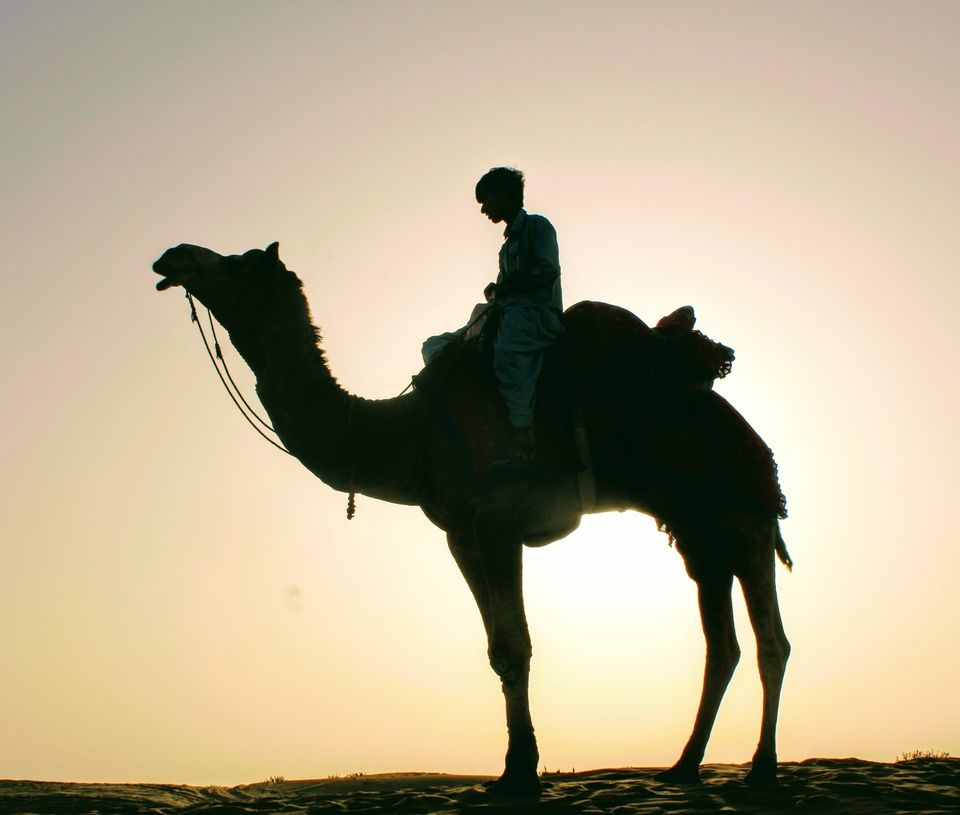 Mharo Rangeelo Rajasthan- Land of Royalty, Rows of majestic forts and palaces, centuries-old architecture, colourful culture, scenic lakes, rugged landscapes, lively festivals, Yummy traditional cuisine, golden sand dunes.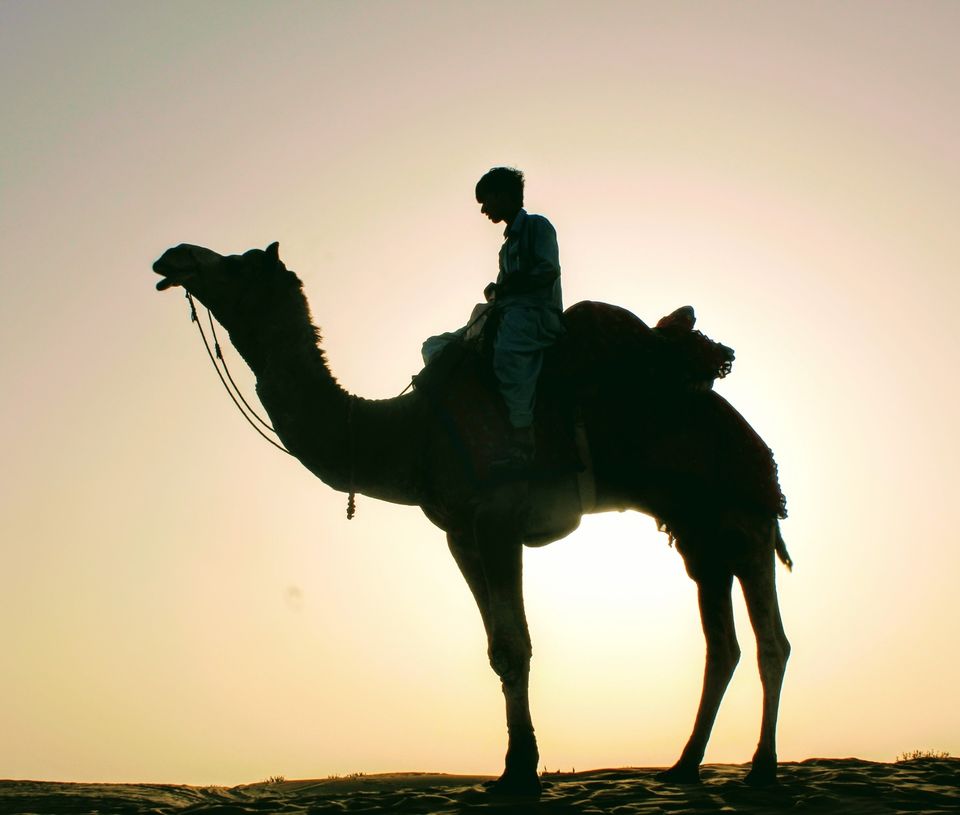 Our Desert Diaries started with the JAISALMER which is located in Heart of That Desert.
I loved the dessert from the time I made it in painting, the colour, the vibrance. I see it as full and ripe. It doesn't need to be flattered with rain because it does with what it has and creates amazing beauty.
We reached at Sam Sand Dunes directly in the evening, which is located in the outskirts, where we had a stay in desert camp to sleep under the stars and fill our night with tasty Rajasthani thali. There we had a glimpse of Rajasthani folk music with Kalbelia dance and Katputli show.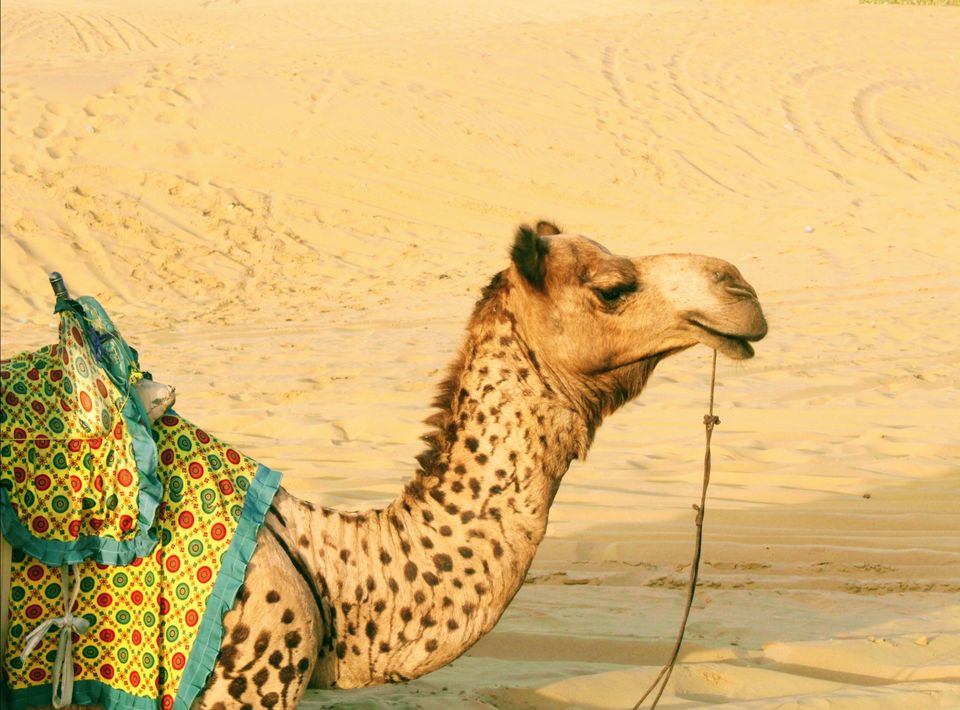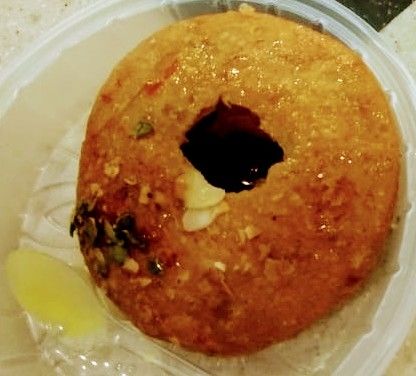 As Sunrise painted the sky with pink, we headed for our Camel Safari. That was rustic experience to feel and witness the rural desert life of India. The Camels were decorated so colourful.
There we hired the person where many camels stood waiting and ready to go. I sat on my camel, it bent forward then lurched backward, then move off all his fours. Sitting on Camel was not that easy, as you were in top of world. But it was an 'interesting experience'. Afterwards we had a Jeep ride over the glazing sand dunes.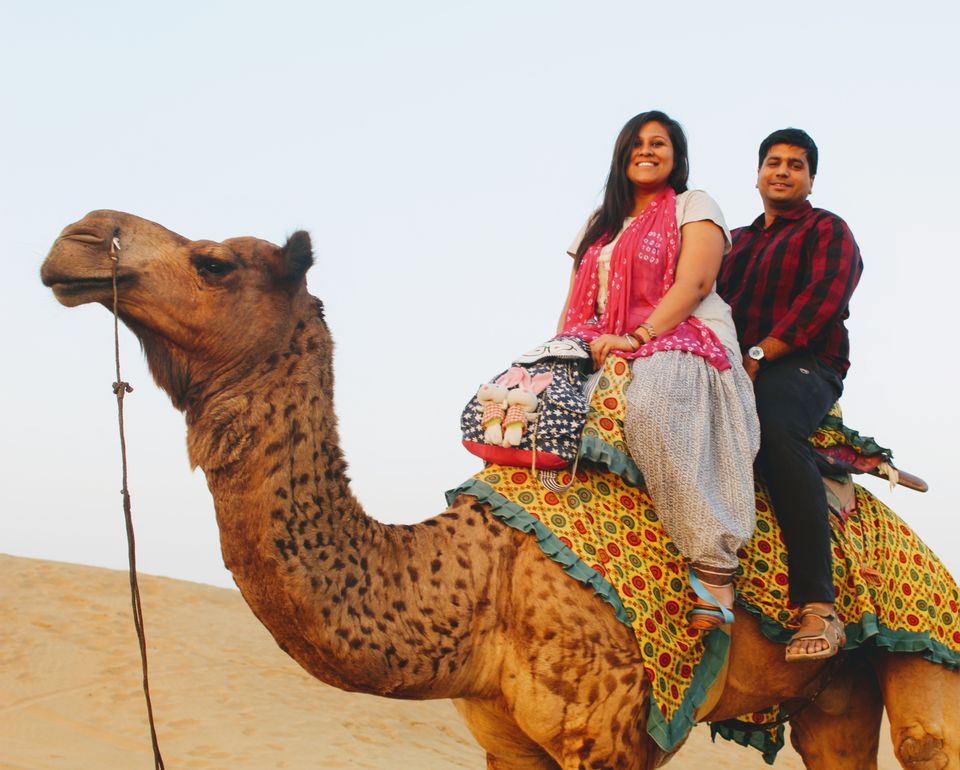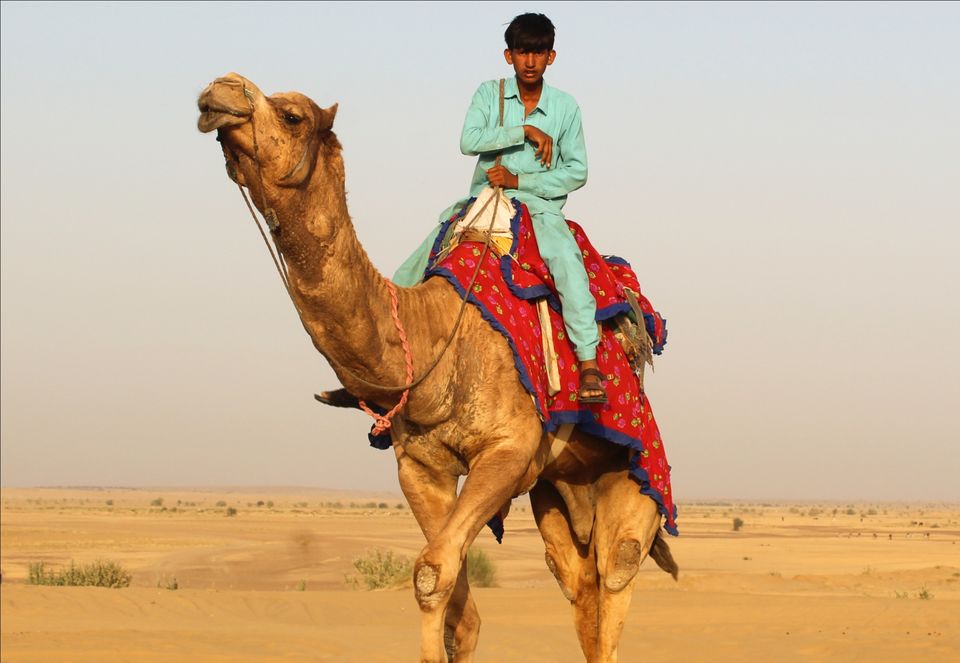 After having our Magnificent Ride over the golden sands we moved towards 'A Abondoned Village of Rajasthan'- KULDHARA, which was a spooky adventure. The Grand Gate of Village, The Mighty Guard, A House in Village for Renovation, Old Wooden Ceiling, Staircase between the Bricks, Ruins of Kuldara!!! If we feel for intriguing tale and curse of Paliwal Brahmins, it was really Haunted!!!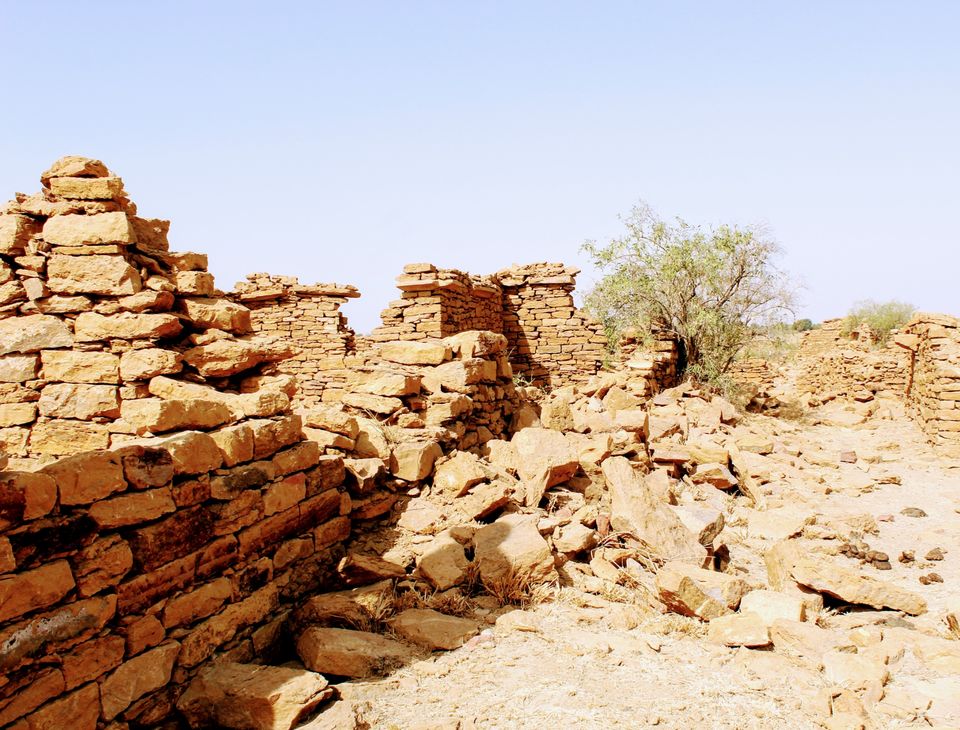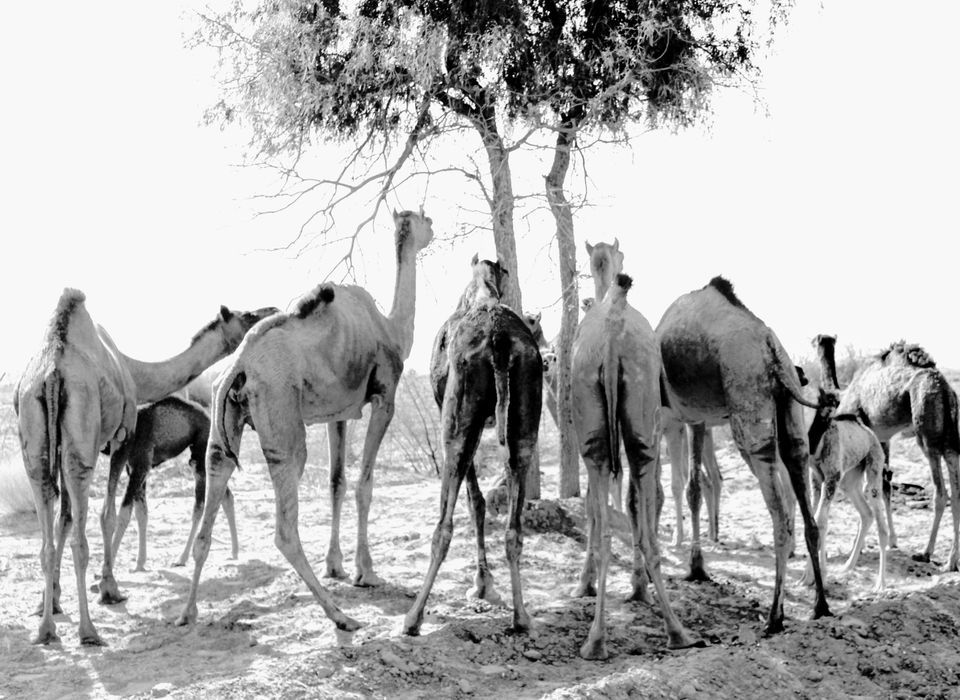 After Thrilling travel of Ghost Town in Rajasthan, we moved our compass towards the main city of Jaisalmer. We had the glimpse of sightseeing. The forts and havelis were so mesmerizing.
Jaisalmer Fort, which is a combination of Islamic and Rajputi Architecture, was the main attraction of the city, which I would like to revisit Everytime. If one would like to see the replica of fort in 'The Arabian Nights', then this is the one. The layout of the fort makes it feels like a maze, in which you can always get lost in a new direction. Narrow break away from the road, guiding you to up and down staircases, and these will force you out along the four walls where you can glimpse the city view and can also peep into the desert.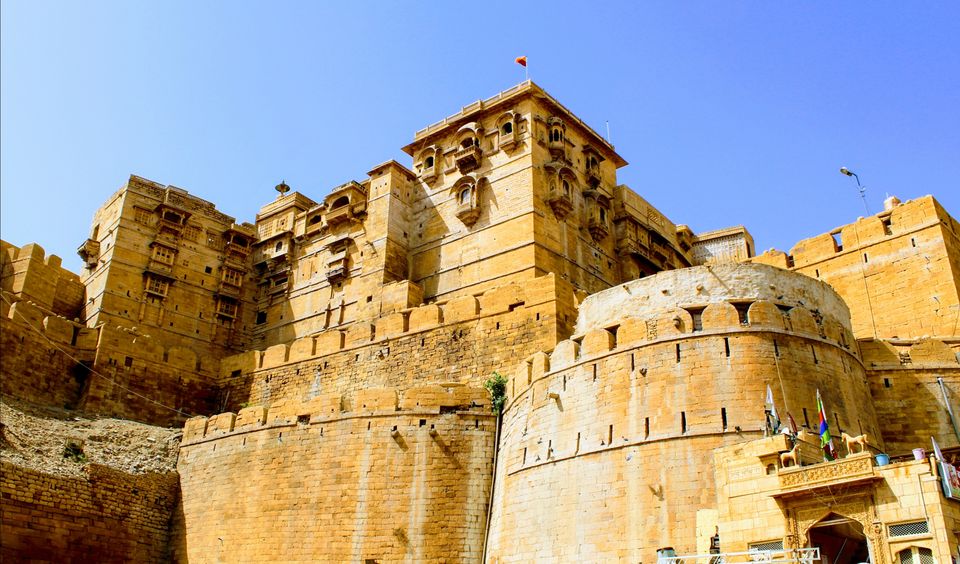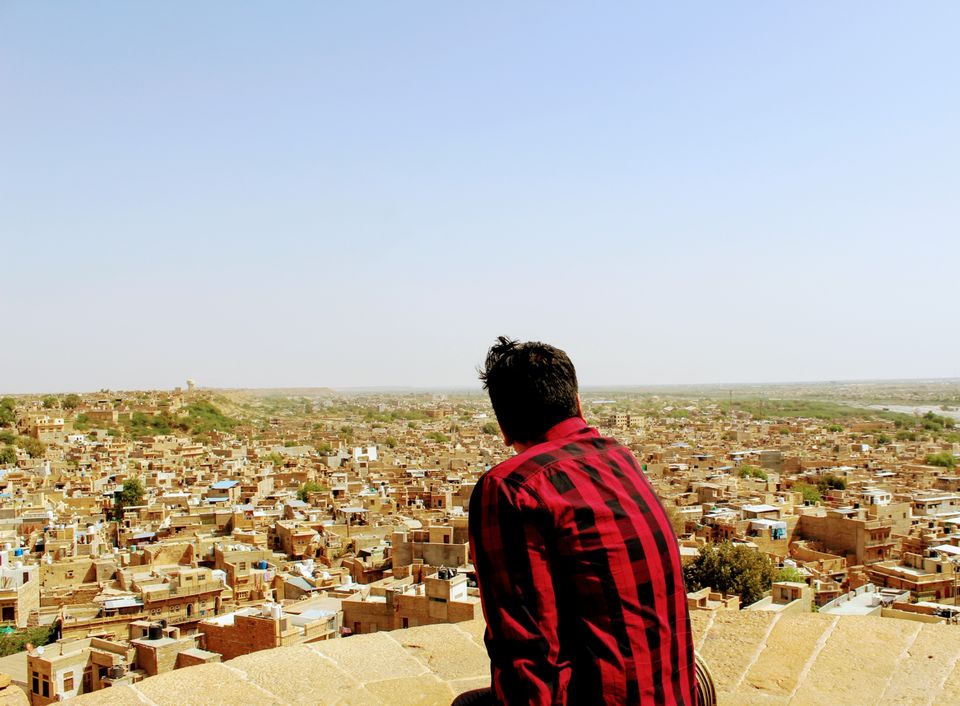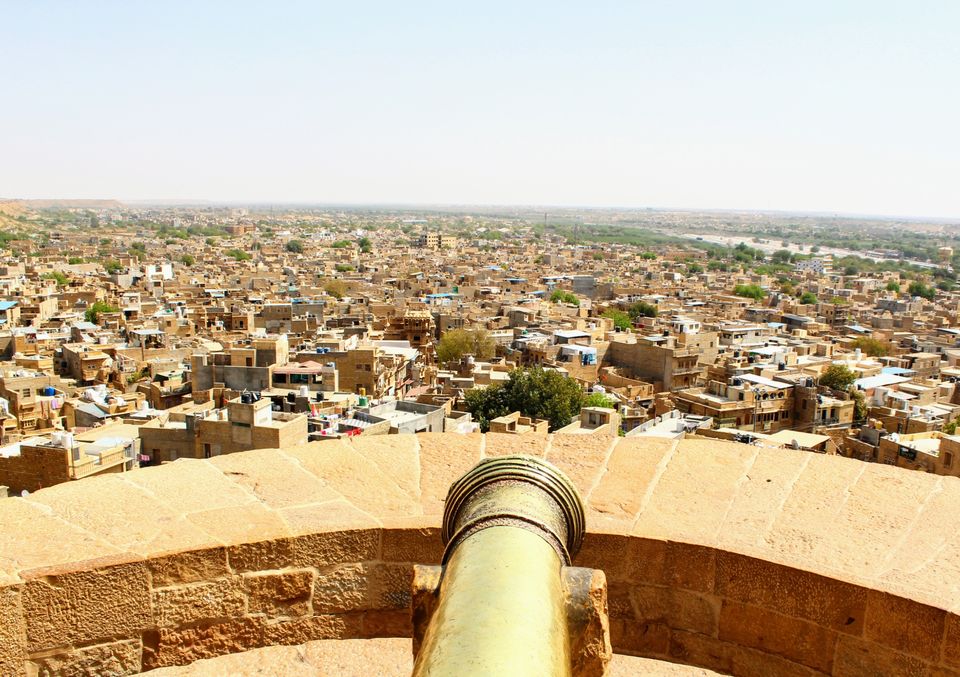 The Largest Havelis in Jaisalmer - Patwon Ji Ki Haveli, which is cluster of 5 small Havelis, is an interesting piece of architecture which was mansion of brochade merchant. Now it is occupied by Government of India, office of the Archeological Survey of India and State art and craft department is situated inside the Havelis.
After this while returning back to Jodhpur, on the way we visited Gadsisar Lake, which was Jaisalmer's water supply till 1965, which is an absolutely stunning place in the middle of the city. From all around this lake is surrounded by Temples, Chhatris & Ghats. The Curvy Yellow Stony Chhatri in the middle of the lake was incredibly beautiful. It appears like Rainbow, when in sunlight the brightness is reflected in the clear water, which make migratory birds fly in the blue sky.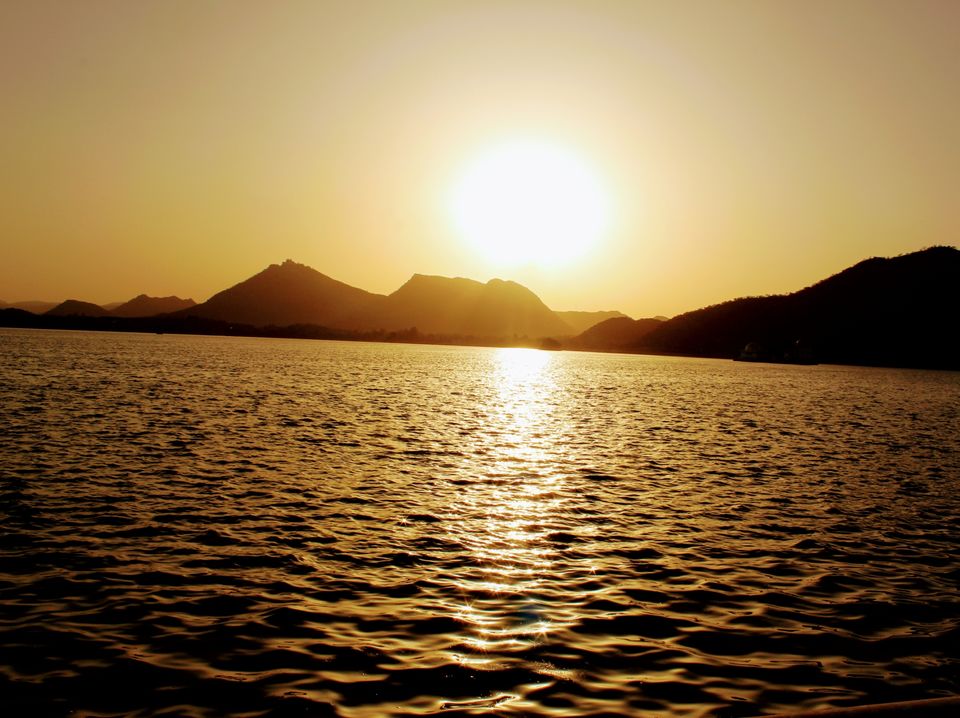 There are many rooftop restaurants which serves you delicious Rajasthani food, but we liked to taste it under the shade of the tree.
After which we moved towards our on the way destination, we stopped at the 17th century War Museum where we saw war relics of the past here, experienced stories of bravery, and even watched few minutes movie for the same. The War Memorial reminds us the courage, bravery, valour and supreme sacrifice of the brave Indian soldiers.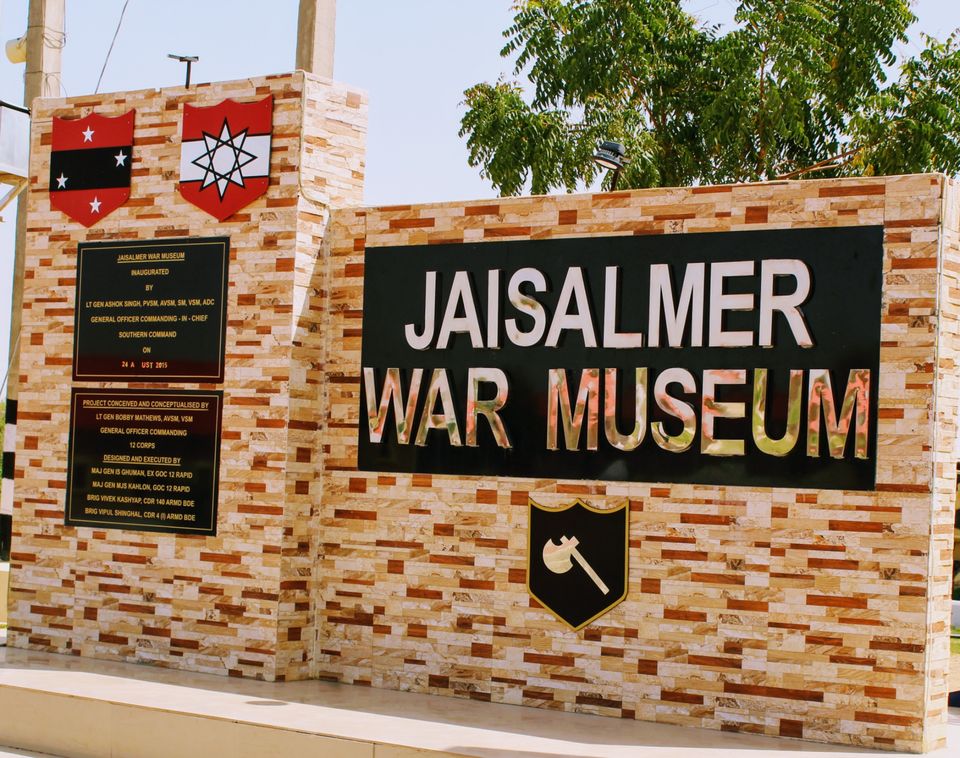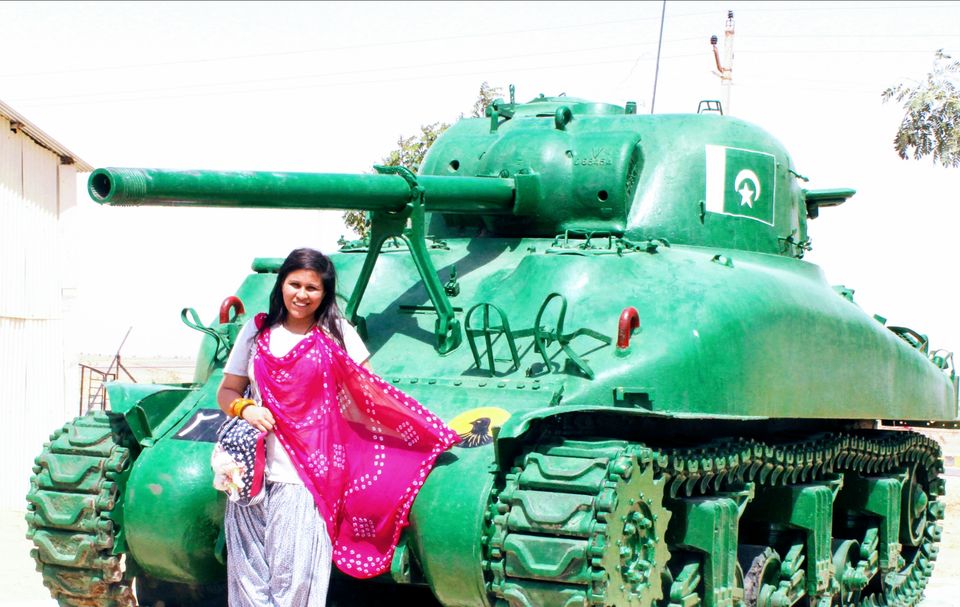 After end of the day, found a place with fine ambience got dined and finally getting our perfect room to rest in night, we dreamt for next day of our tour in Jodhpur.
Jodhpur, with awesome blend of the modern shades, but is very much so a place of tradition. Bathed in Lightning blue, as most of the houses in the circumference of Old Jodhpur area have their terraces painted blue, making it the coolest city of Rajasthan. The city is the heart of the Marwar Empire, the people and the home decor are all bright with vivid colors. We loved the experience of stay, the people and the food.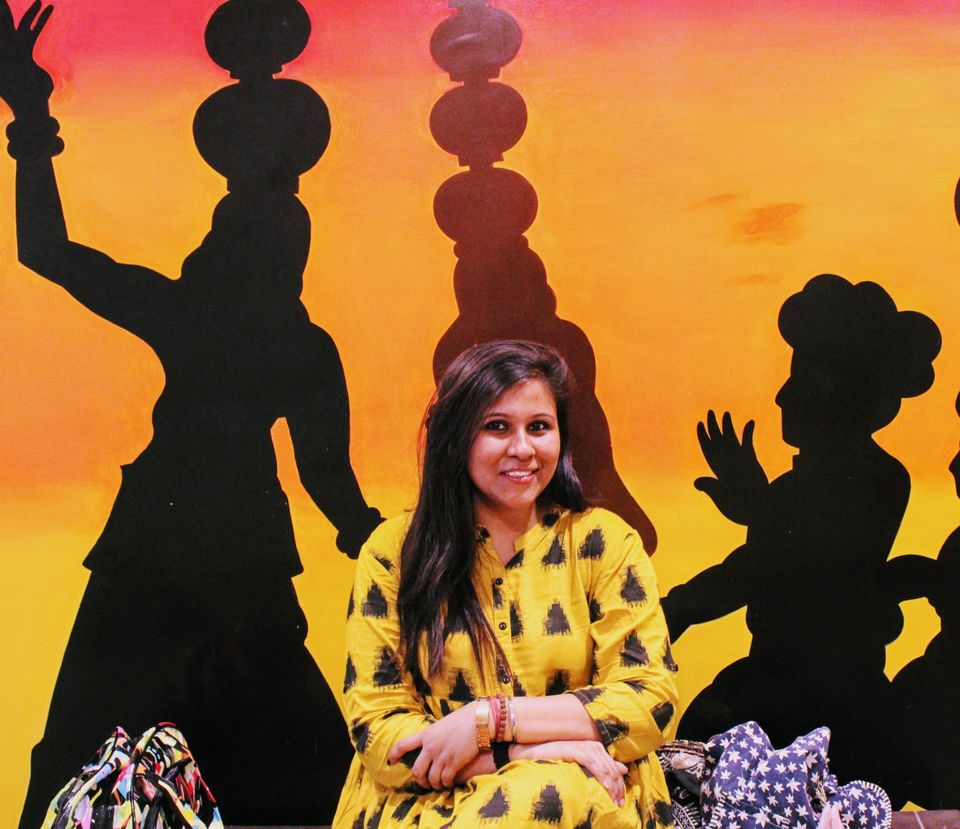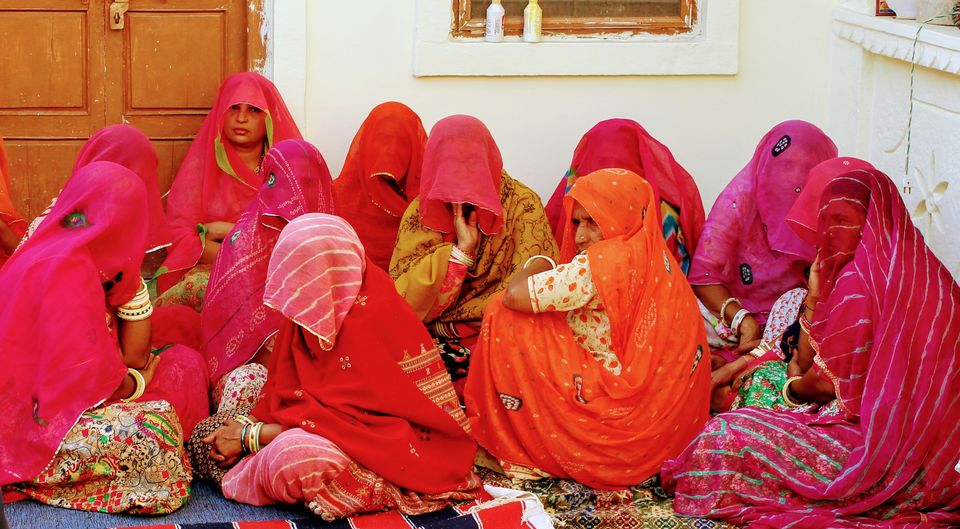 With the incline of Sunshine, we started our day with the greenery of Mandore Gardens. Lovely established cenotaphs of Jodhpur Kings, makes you feel that you are in Angkor wat. The rows of red building surrounded by green trees will definitely brings out photographer in you.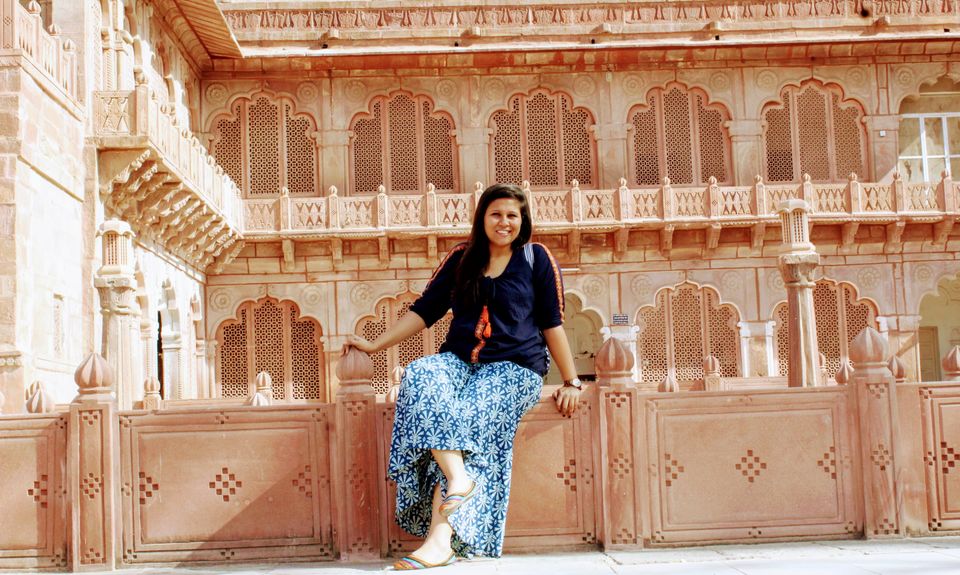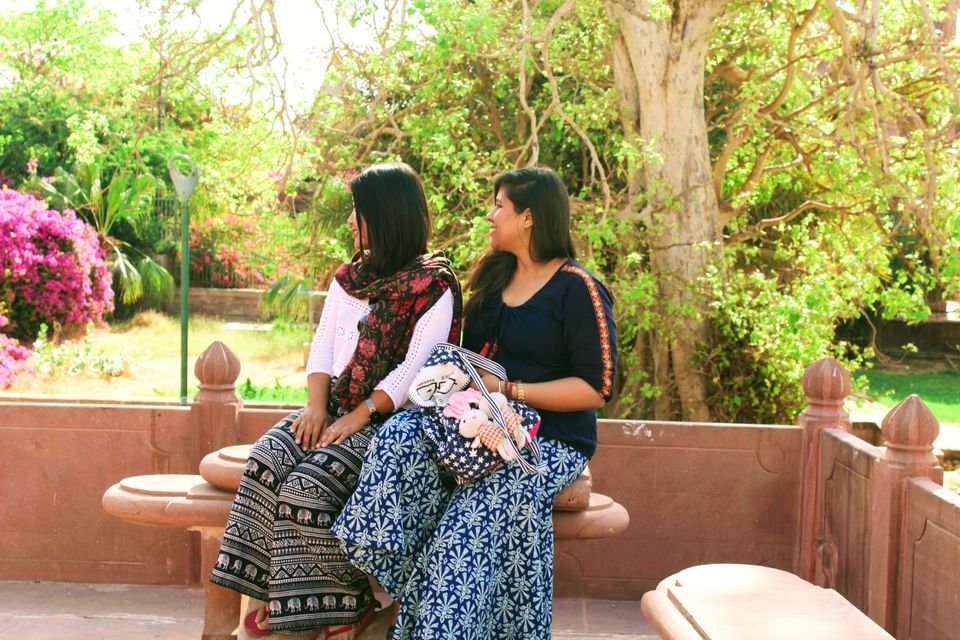 What made this cenotaphs beautiful is not its multiplicity but it's artistic engravings all around. Spending time in this garden will be relaxing and pleasant in good atmosphere, with their nature friends like Monkey and Squirrels.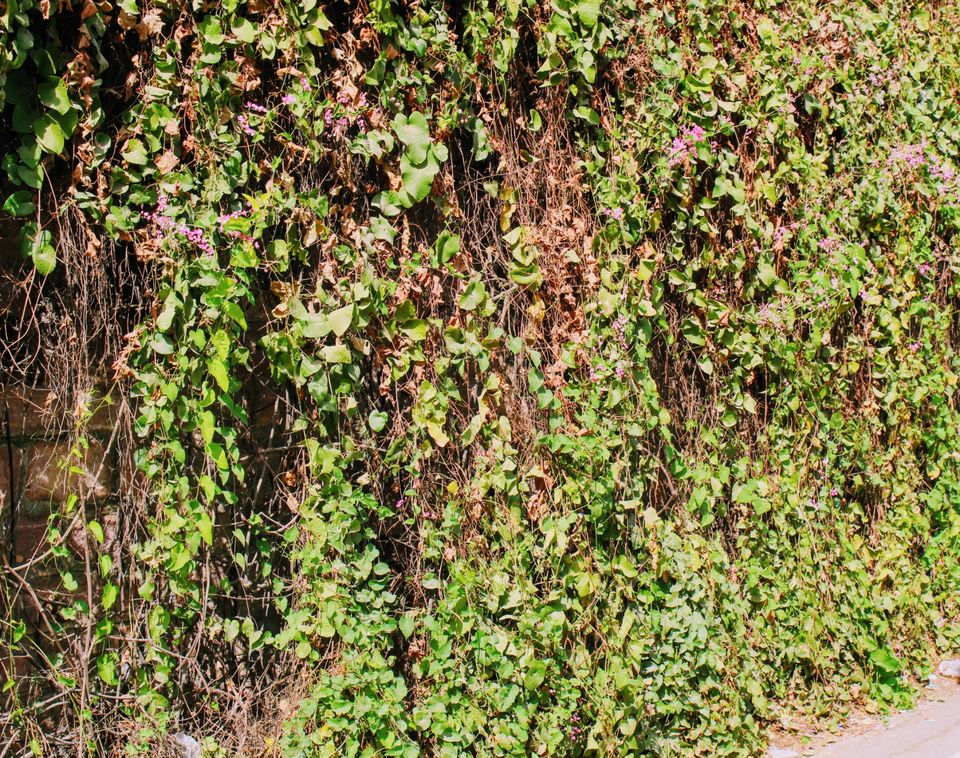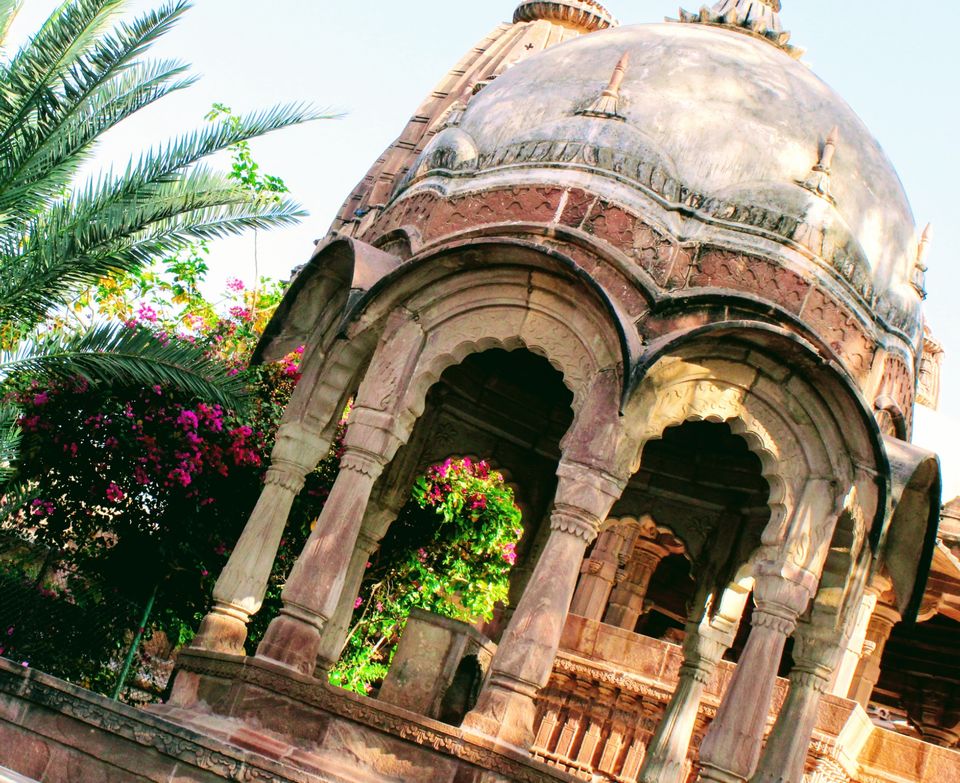 Afterwards we started our we started our food tour, and when it comes to interesting delicacies of Rajasthan, it takes cuisine to the next level. A Rajasthani thali is a must-do on.
We spotted finger licking local meal at Shaandar Sweet Homes, which includes Baajre ka Sogra, Gulab Jamun ki Sabzi, Raab, Laapsi, ker sangria. Here the dishes are made of pure ghee. Apart from 'The Dal Baati Churma', one must try Lehsun Chutney and Gatta Curry at this restaurant.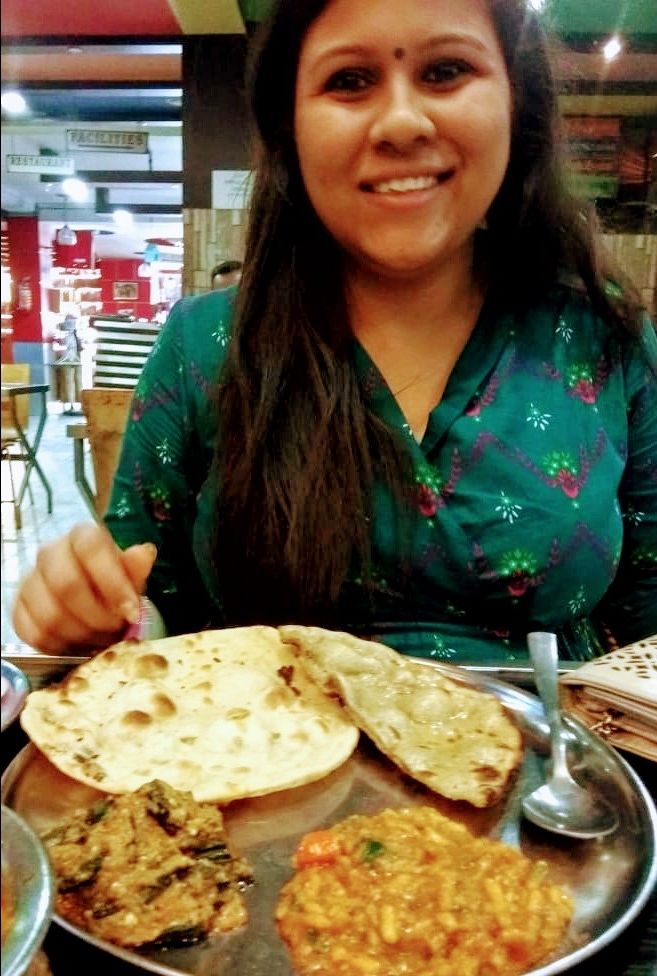 To explore the royality of Jodhpur, we landed up to feel the might of ' Mehrangarh Fort' A pair of rocky mountain in Jodhpur is surrounding this fort. By entering inside the fort, you will find a museum preserving several priceless things and few beautiful glimpse of palaces with florid architectural style. The museum of the fort displays an amazing range of culture, dresses, paintings, and exotic standards of the beautiful history. We can classify the majestic fort in various parts as
SHEESH MAHAL which is decorated by glaze of mirror work of depicting painted religious figures. PHOOL MAHAL which was the pleasure dome for the Maharajas. MOTI MAHAL containing glass windows and five nooks which enabled the queens to have a glimpse of proceedings in Sringar Chowki of Royal Throne of Jodhpur. There is also CHAMUNDA MATAJI TEMPLE which is small but beautiful temple which is located at the end of the Fort.
One can have a zip line tour for best view of Blue City and glide over two desert lakes between Mehrangarh fort and famous Umaid Bhawan Palace, which is one of world's largest private residences, named after Raja Umaid Singh. A part of palace is managed by Taj Hotels and other part is museum.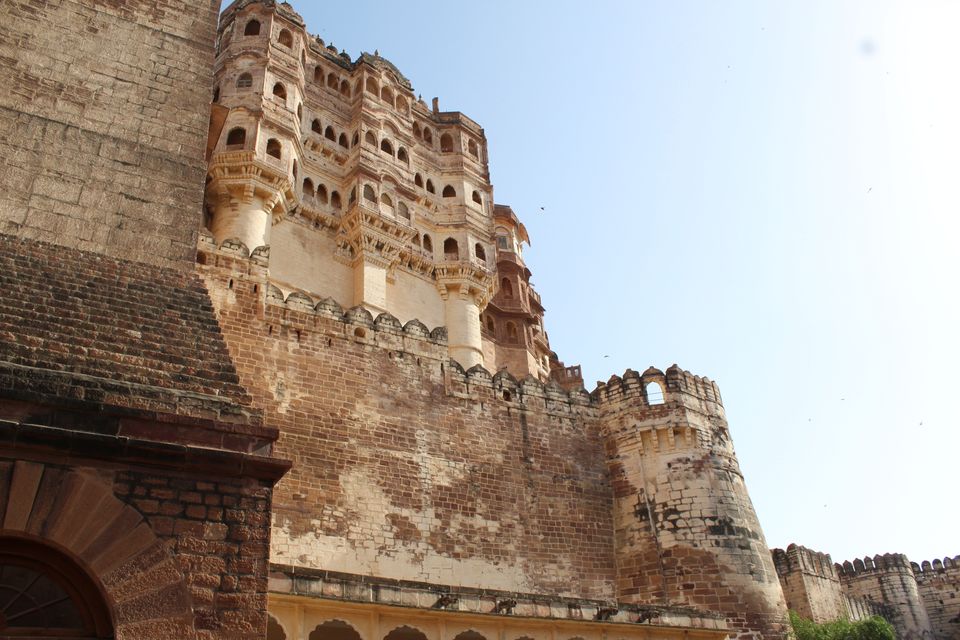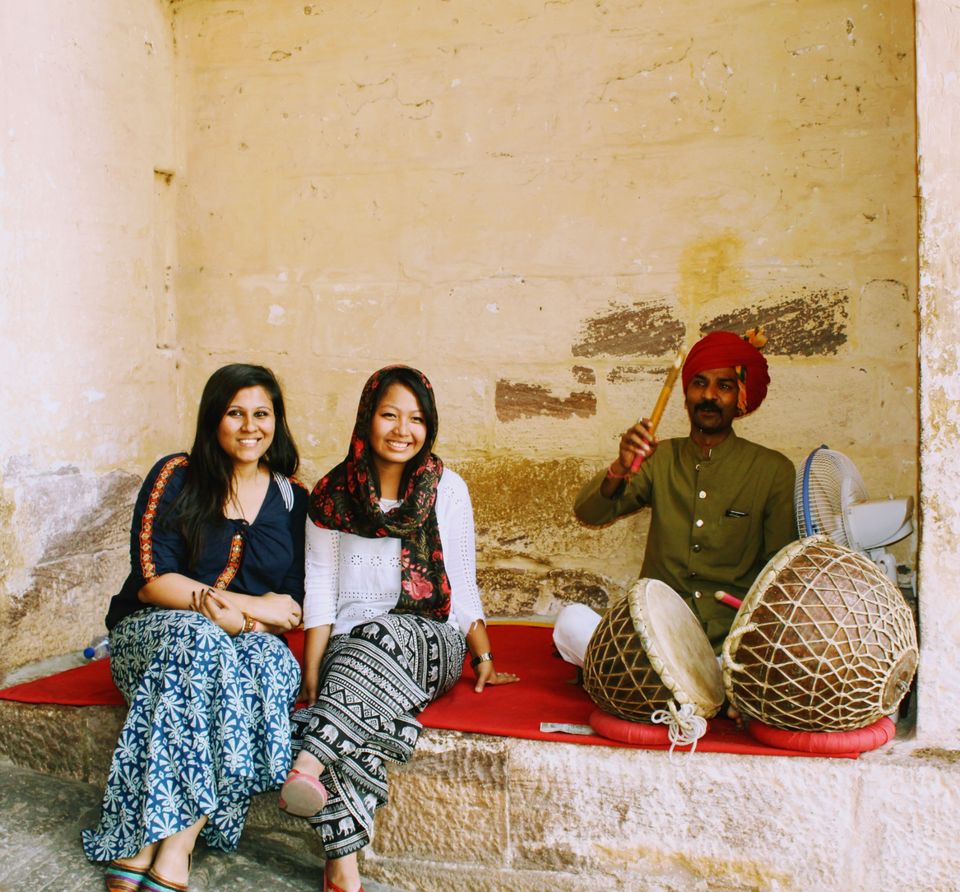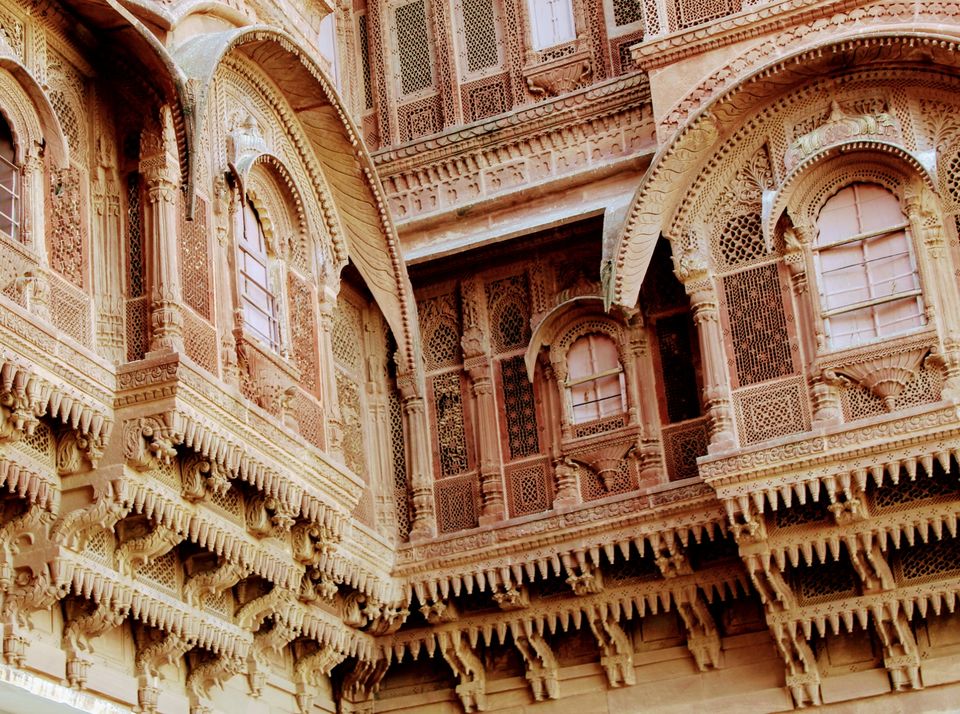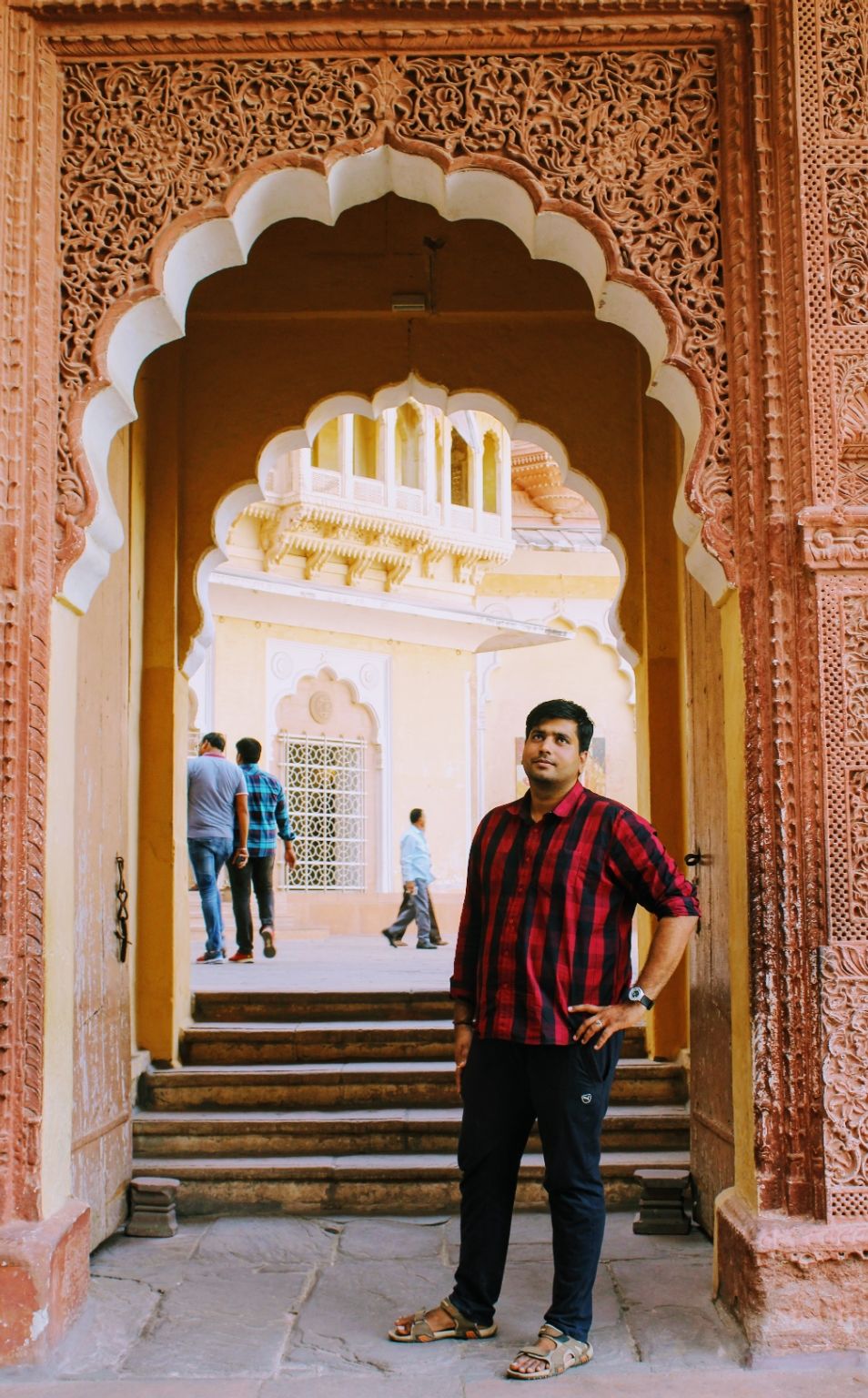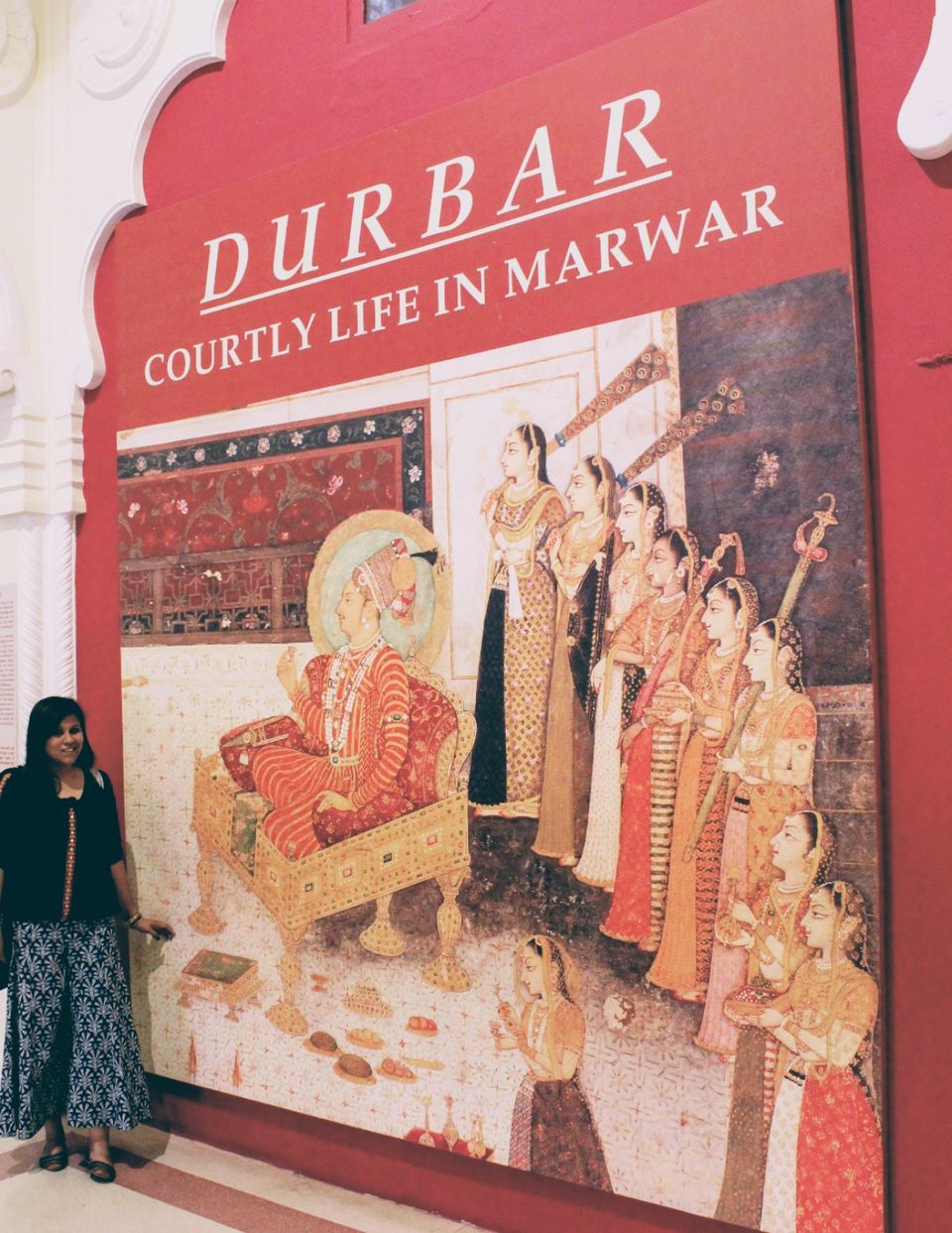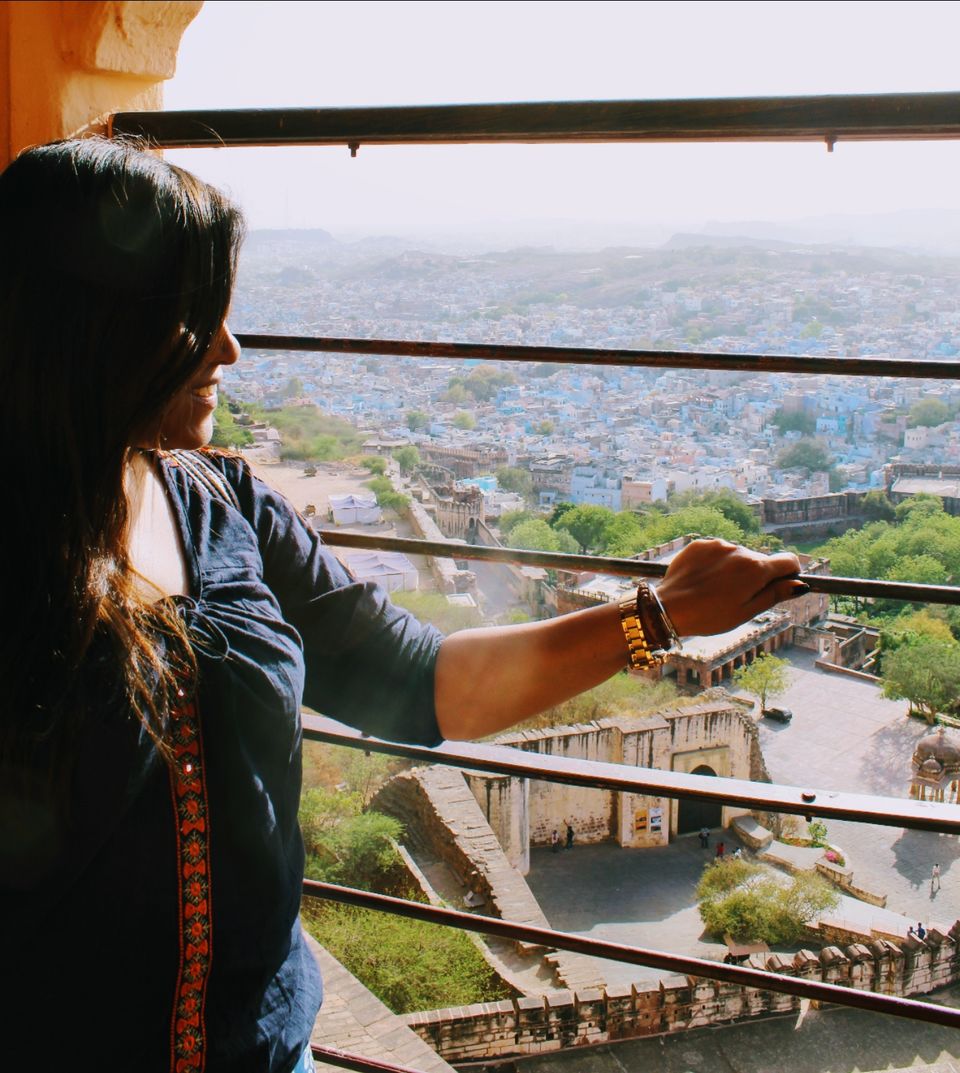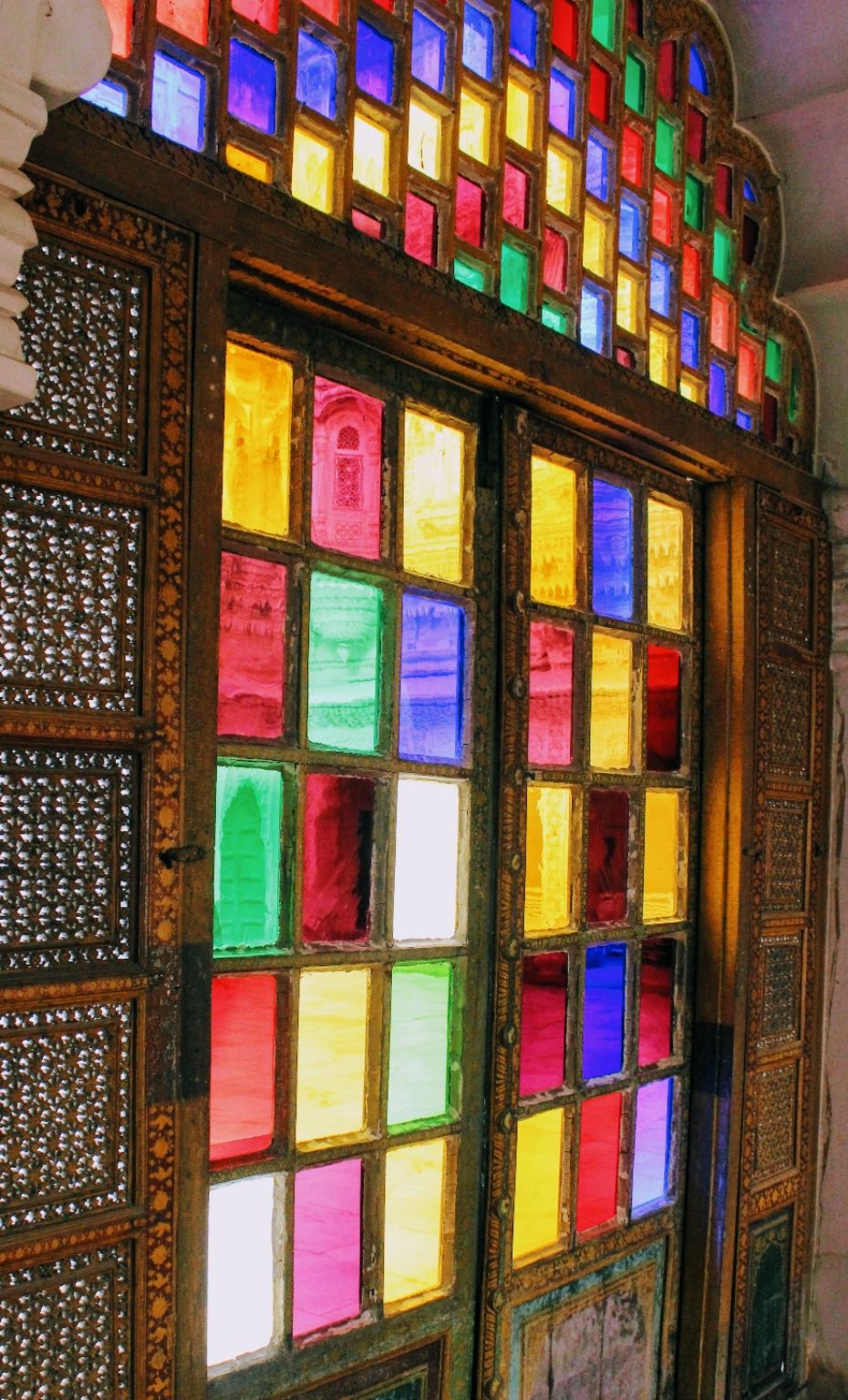 After this beautiful spot and flying fox tour, we had a move towards Ghanta ghar,the Clock Tower for feeding our taste buds, which is an iconic landmark here, and also Sadar Market which is located around the Ghanta Ghar. Loud and dusty bylanes selling their iconic spices, soaps, fabrics and metal bangles somehow create an aura that is hard to resist. The food added spice to my trip through its famous 'Mirchi Vada',along with Mava Kachodi, Ghevar, Besan Chakki etc. The Rajasthani thali at rooftop hotel serves finger-licking local meal. Also there is famous Janta Sweet House running at different locations having collections of sweets, snacks, Onion Kachori, Mawa Kachori which can be collected on way back to home.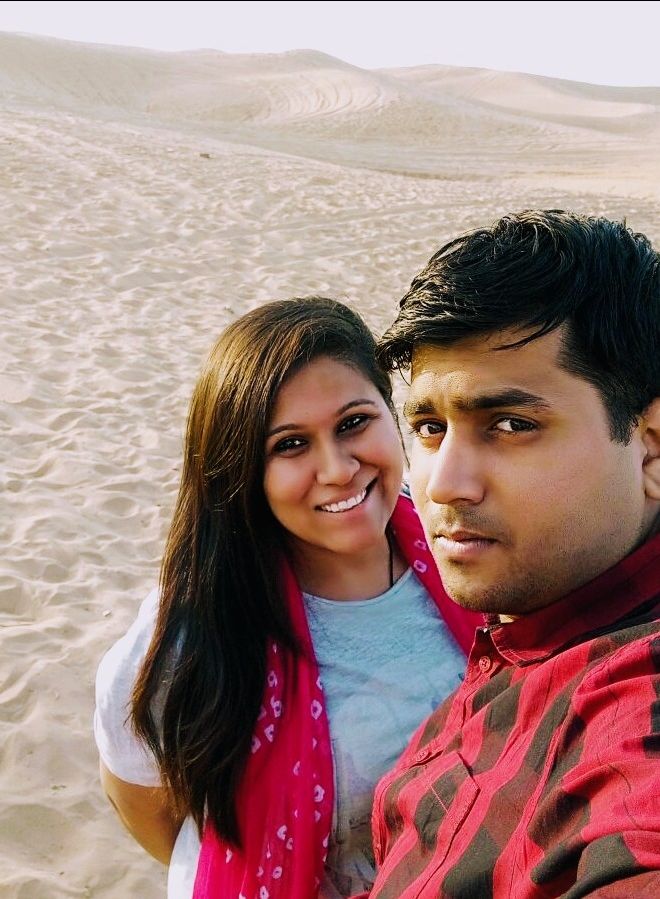 On the last half of the day we did some shopping at National Handloom for having some best collections of Marwar and get set to leave for the airport. After which we begin our onward journey back home. I hope you all had a glimpse from my memorable experience. I look forward to more tours and travels for serving the whole tripoto community again.
#RememberRajasthan