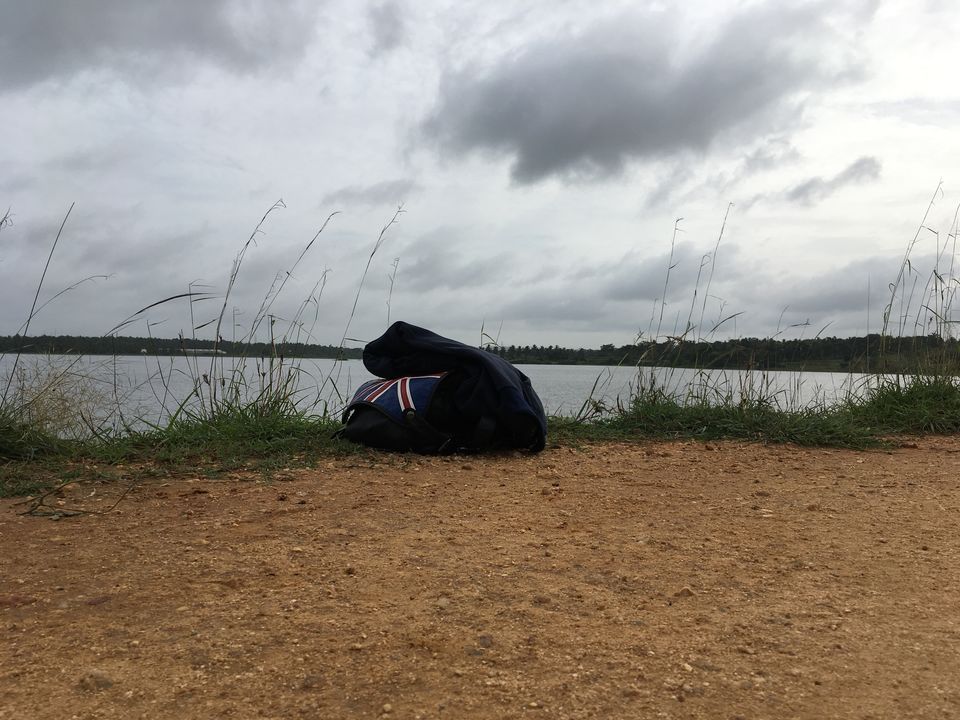 I always loved the pillion seat, for the fact that I could enjoy the ride and the view rather than having to focus on the road ahead. But then, people change and so do their thoughts.
And then I bought my own vehicle. The only thing I looked forward since then was to get on the road soon. So, I soon decided to hit the road, but the way I like it "SOLO". As I was figuring out where should I head to, I come across this vlog of Nelligudde Lake by mystic rider Prateek. Do check out his YouTube channel. Just 40 kms away from Bangalore, Nelligudde Lake, was what I found perfect for my first solo ride.
Dragged myself out of bed at 4:30 am, took a shower, got dressed, and I was ready to make my "first solo ride" happen. Left home around 5:45 AM, because my old girl wouldn't allow me to leave the house earlier than that. Filled gas, got my tires checked, and there was no stopping now. The weather was ah-mazing for a long ride. I was enjoying the ride and the weather until I came to the toll gate. Bingo! I forgot to withdraw cash, damn! The toll was 40 bucks, and I had just 30 bucks in my wallet. So, without further ado, I applied the "BHAIYA" trick. Hehe. He took the 30 bucks and I headed on the Nice Road. I rode on further, came at another toll gate, but escaped.
After riding for an hour, I managed to find an ATM. I quickly withdrew cash and headed to Nelligudde Lake. It wasn't very far now.
After a long, one and a half hour ride, I finally reached Nelligudde Lake. And the view, man. The view was spectacular. I reached around 7:30 a.m., and there were already so many bikers and families enjoying at the lake. There was a family in the lake already. Also, there were people who came for a morning walk. There is a trail that runs alongside the lake, which makes it perfect for brisk walking and jogging.
I took a walk on the trail and then clicked a couple of pictures and then just sat. Just sat there trying to clear my mind and enjoying the fact I was amidst nature, what else I could ask for? I sat there for quite long, enjoying every bit of nature. As I kept sitting there, bikers kept coming in. Around 11:00 a.m., I decided to leave Nelligudde Lake and head home. On the way back, I had yummy breakfast. I reached back home by 1:00 p.m.
And that was my first solo ride #IMadeItHappen