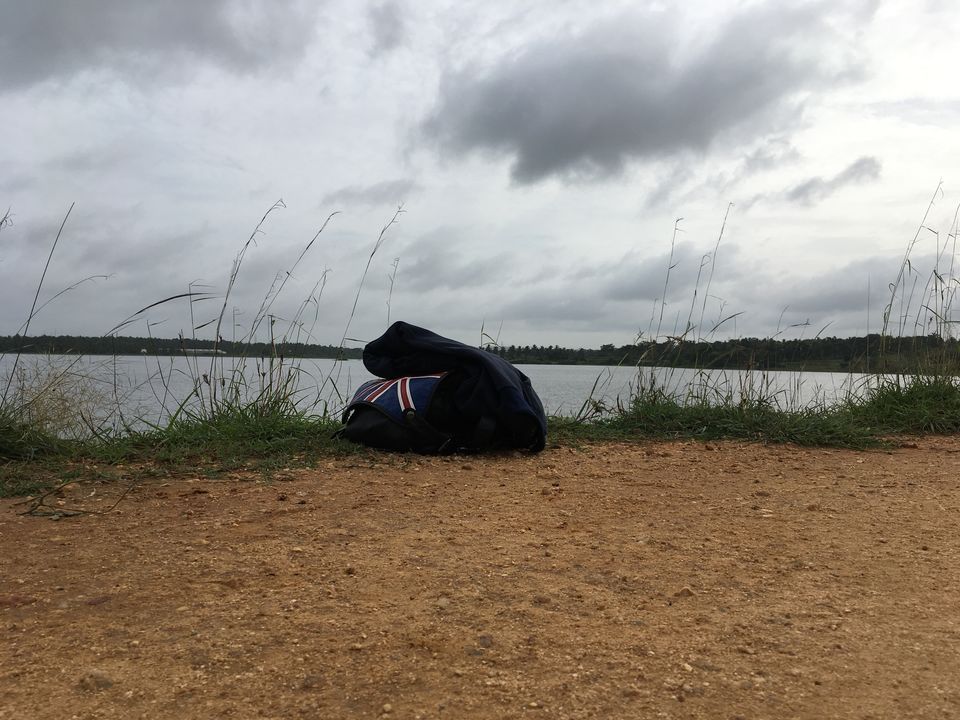 Serene! That's how I felt being at Nelligudde Lake.
It is just 40 KMs away from Bangalore making it a perfect destination for a day trip for Bangaloreans.
Nelligudde Lake is perfect for all age groups. You can also go with your family here and can totally just go alone, if that's your thing. If you are a solo woman traveler, you have my word, this place is completely safe.
Early parts (6-7) of morning makes it the best time to be here. There are many people who come here over the weekends, just to get away from the city. If you want to go some place other than Nandi Hills, then Nelligudde Lake should be on your places-to-go-around-Bangalore list.
I had gone to Nelligudde Lake over the weekend and to my surprise I found a lot of people spending their Saturday morning here. This is not a very popular place and so it was great to see a lot of people here.
If you are looking for adventure, then you should look up for other options. This place is solely for people who just want to chill amidst chirping of birds, or people who just want some Me Time.