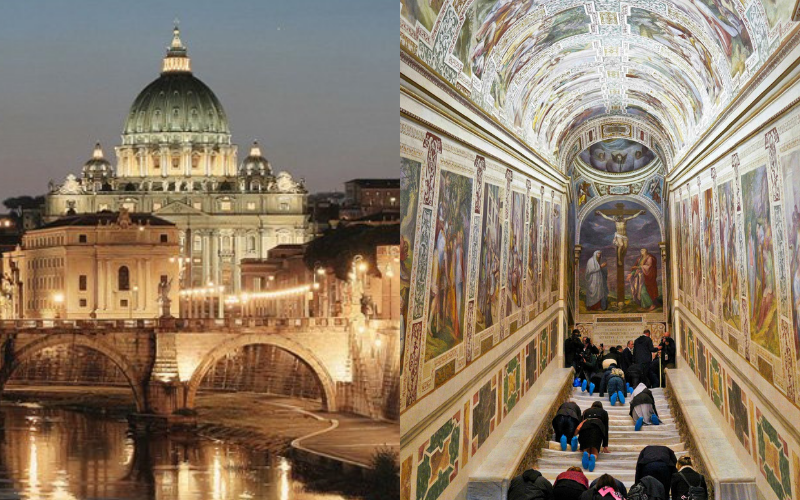 Travelling to Rome soon? The stars are in your favour.
You will now be able to experience one of the most important Catholic relics. The Vatican has recently announced that it will open its holy stairs to the public for the first time in 300 years!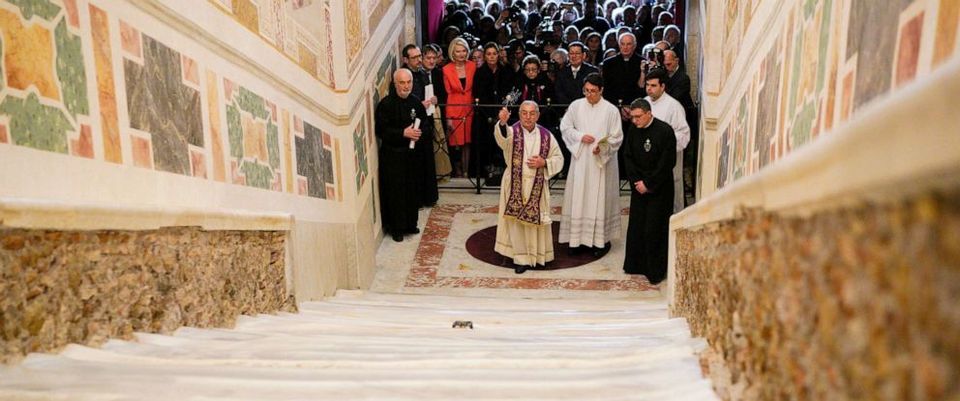 According to the Catholic tradition, Jesus Christ is believed to have stepped on the Holy Stairs before his crucifixion. The Scala Sancta (the name of the Holy Stairs in Latin) is said to have been stained with drops of his blood!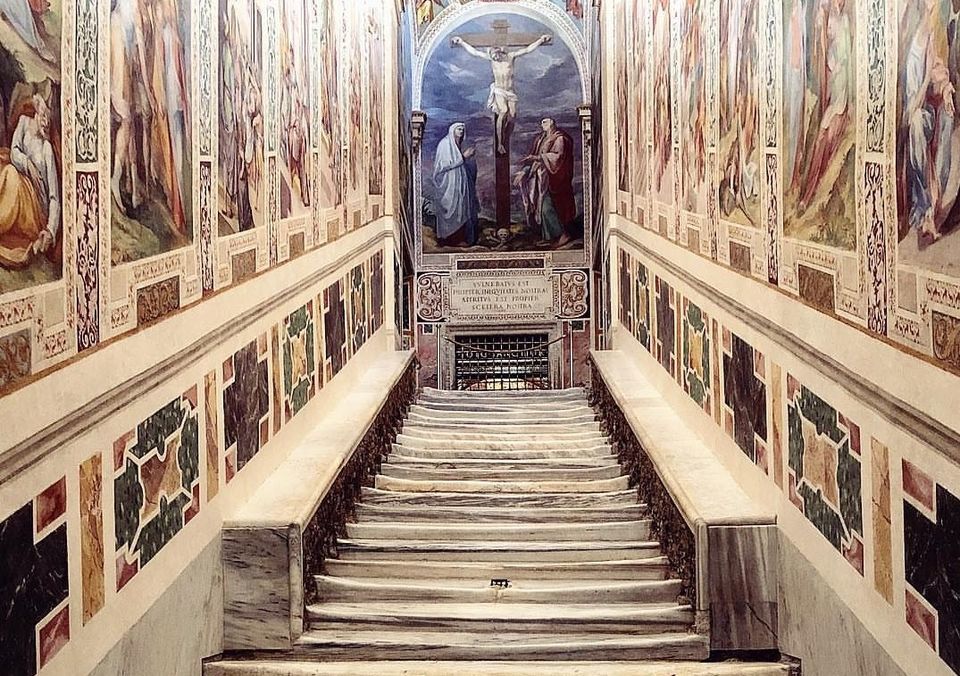 The marble steps have been exposed for the first time since being encased in wood in the early 18th century and can be ascended by pilgrims on their knees, until 9th June, the feast of Pentecost.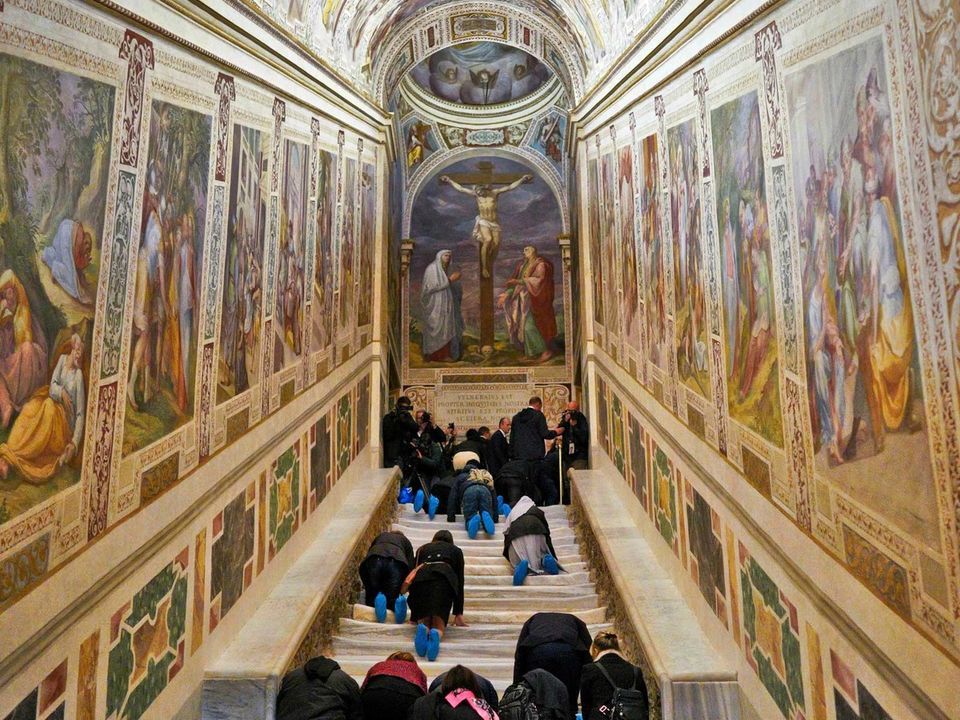 Quick History:
According to legend, these steps were brought to Rome in 326 AD by St. Helena, mother of Emperor Constantine, from Pontius Pilate's home in Jerusalem. However, in 1753, Pope Innocent XIII decided the 28-steps could no longer tolerate the wear and tear thousands of pilgrims would cause it by bringing by kneeling down. Ever since, the past 300 years, the marble staircase has remained covered by planks of wood.
Until, now.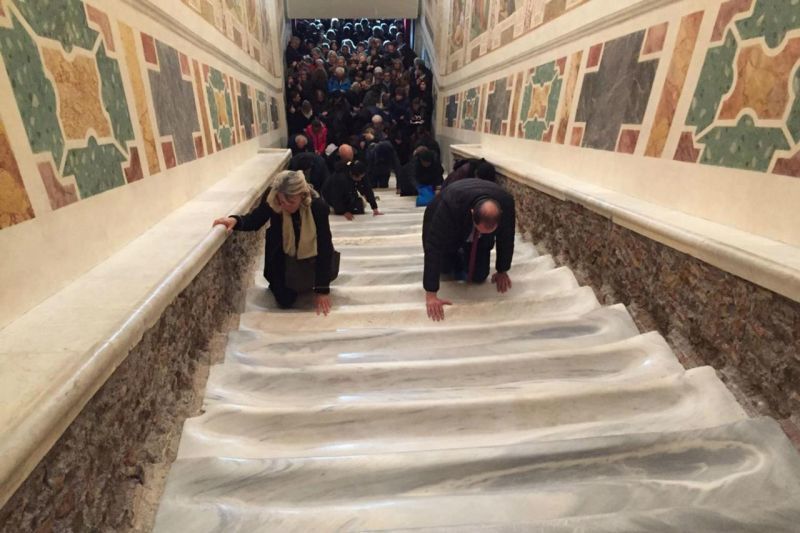 Currently, the staircase is under an extensive restoration for the next two months and is being opened to the public. Once the restoration is completed, the staircase will again be covered with wooden planks on June 9th, according to the Vatican.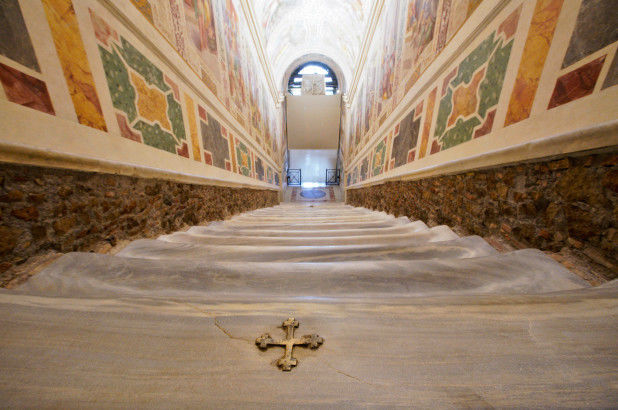 Hence, for a period of 60 days, pilgrims travelling to Rome can climb the original marble stairs on their knees. They will also get to witness new and restored frescoes on the walls and ceilings of the Vatican!
Travellers who share their pictures on Tripoto get access to some kickass travel vouchers. No conditions apply! Upload your photos to try it out now.